The warmer than normal winter continued into mid-January, but we did finally begin to see a drop in temperatures at the period close. After early January afforded records for 150 species in Virginia Beach, which essentially covered most of the expected winter and permanent residents present this time of year, we did tally an additional 13 species to that list in the middle third of the month. Rarity records continued to flow into eBird this period and were highlighted by new finds for DOVEKIE, BLACK-HEADED GULL, AMERICAN WHITE PELICAN, WHITE-CROWNED SPARROW & PARASITIC JAEGER . Continuing rarities from prior periods included CACKLING GOOSE, HARLEQUIN DUCK, BREWER'S BLACKBIRD, WESTERN TANAGER & ICELAND GULL and unseasonal occurrences for BLUE-GRAY GNATCATCHER, BLACK-AND-WHITE WARBLER & YELLOW-THROATED WARBLER also occurred. We also saw some out-of-place records for BRANT and SNOWY EGRET as well!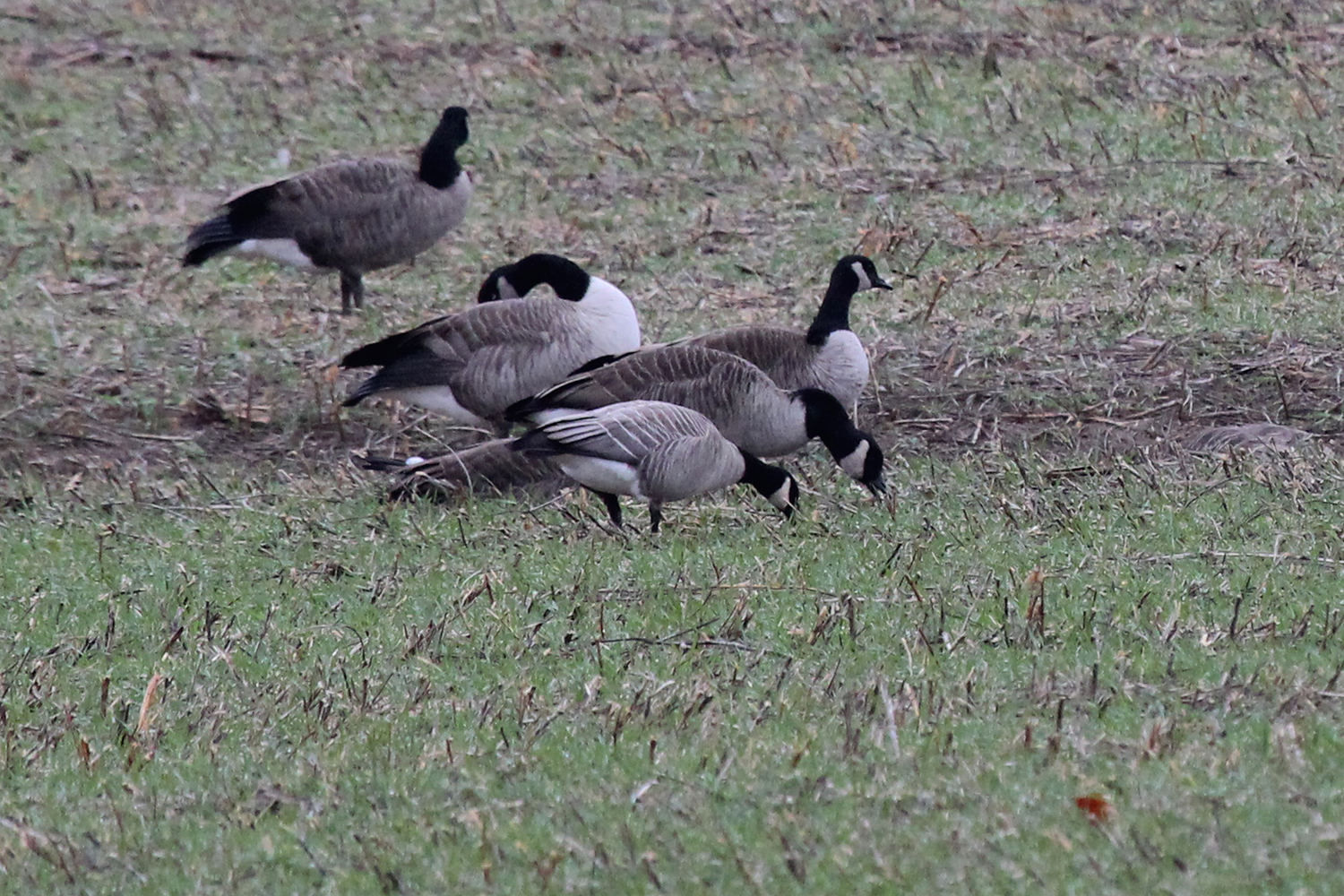 Kicking things off, we had our first record of the 2018-19 winter season for DOVEKIE when an individual was noted in flight with a group of five Razorbills off the Little Island Park pier on 16 Jan (vis. Andrew Baldelli)! This species is annually present off the coast of Virginia, but is difficult to observe from shore. During the winter of 2016-17 however, Dovekie were observed during a mass movement of alcids off the coast on many days during February, so perhaps we're starting to see some good signs that another major movement is underway. To that note, a seasonal high count (thus far) of 320 Razorbills off Little Island Park on 19 Jan (vis. Nick Newberry), so we're certainly seeing a rise in alcid numbers. Combine that with the photographed Common Murre in early January and it makes it likely that we will have other encounters with similar species in the coming month, even from shore.
A first for the calendar year BLACK-HEADED GULL was briefly observed on the Lynnhaven River tidal flats from Pleasure House Point NA on 12 Jan (vis. Andrew Baldelli) until the gull flock flushed and headed upriver. Black-headed Gull falls into a similar category with Iceland and Glaucous Gulls here on the coast, being that they're all rare birds, but we have some suspicion that one or more will be observed during a given winter season in the city. Perhaps another individual was reported from Little Island Park later in the period (vis. Karen & Tom Beatty), and one had also been reported to close out December at Rudee Inlet (vis. Tom Beatty). During the last winter season in 2017-18, an immature Black-headed Gull stayed at Rudee Inlet for some time, and was observed by many birders during it's stay. Perhaps there will be more records for the (at least) one individual hanging around the city. All flocks of gulls seeking shelter on beaches and/or mudflats should be heavily scrutinized for this species, and the deep red bill & legs should be apparent while at rest, with the extensive black underwing present in flight (less black than Little Gull, more than Bonaparte's).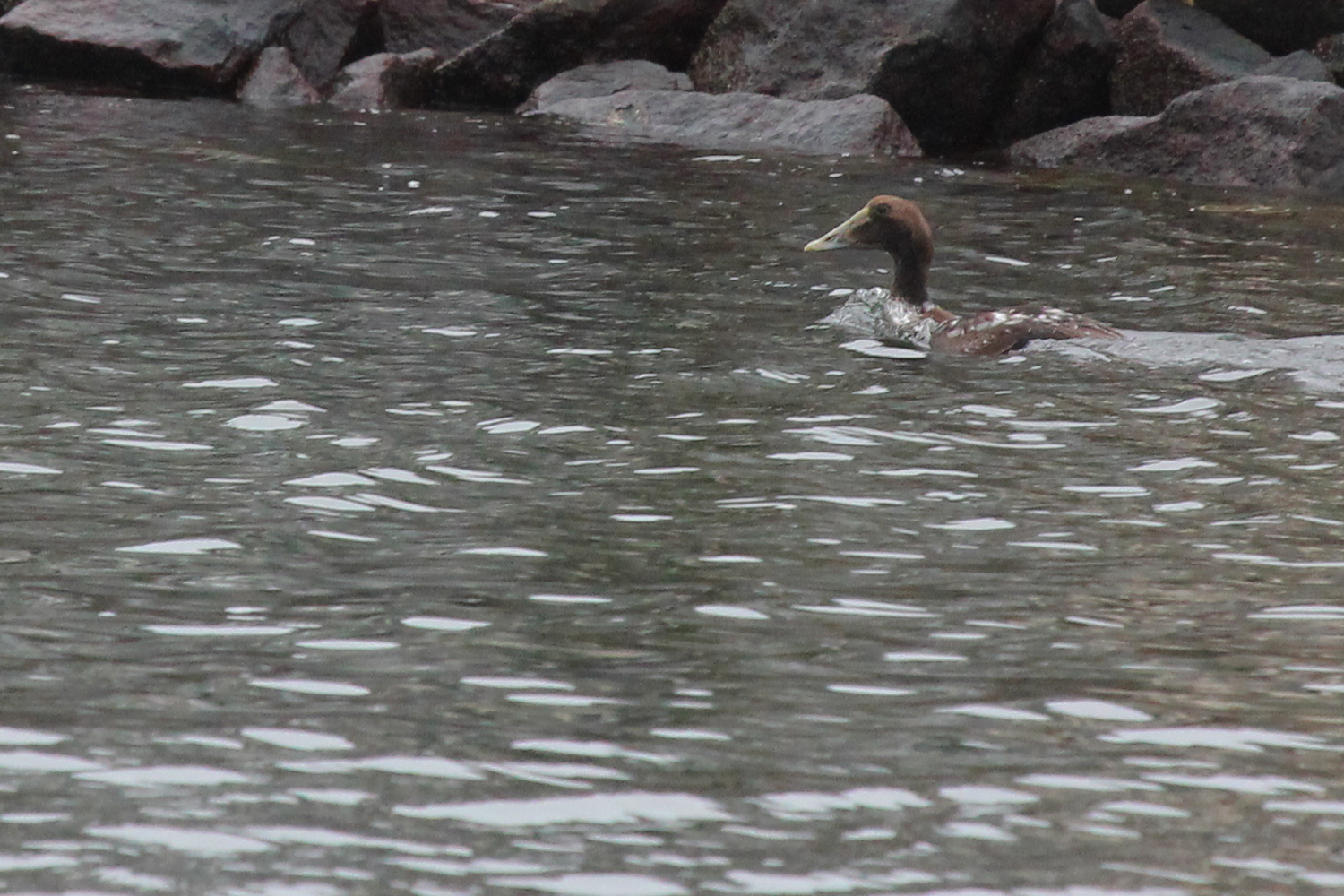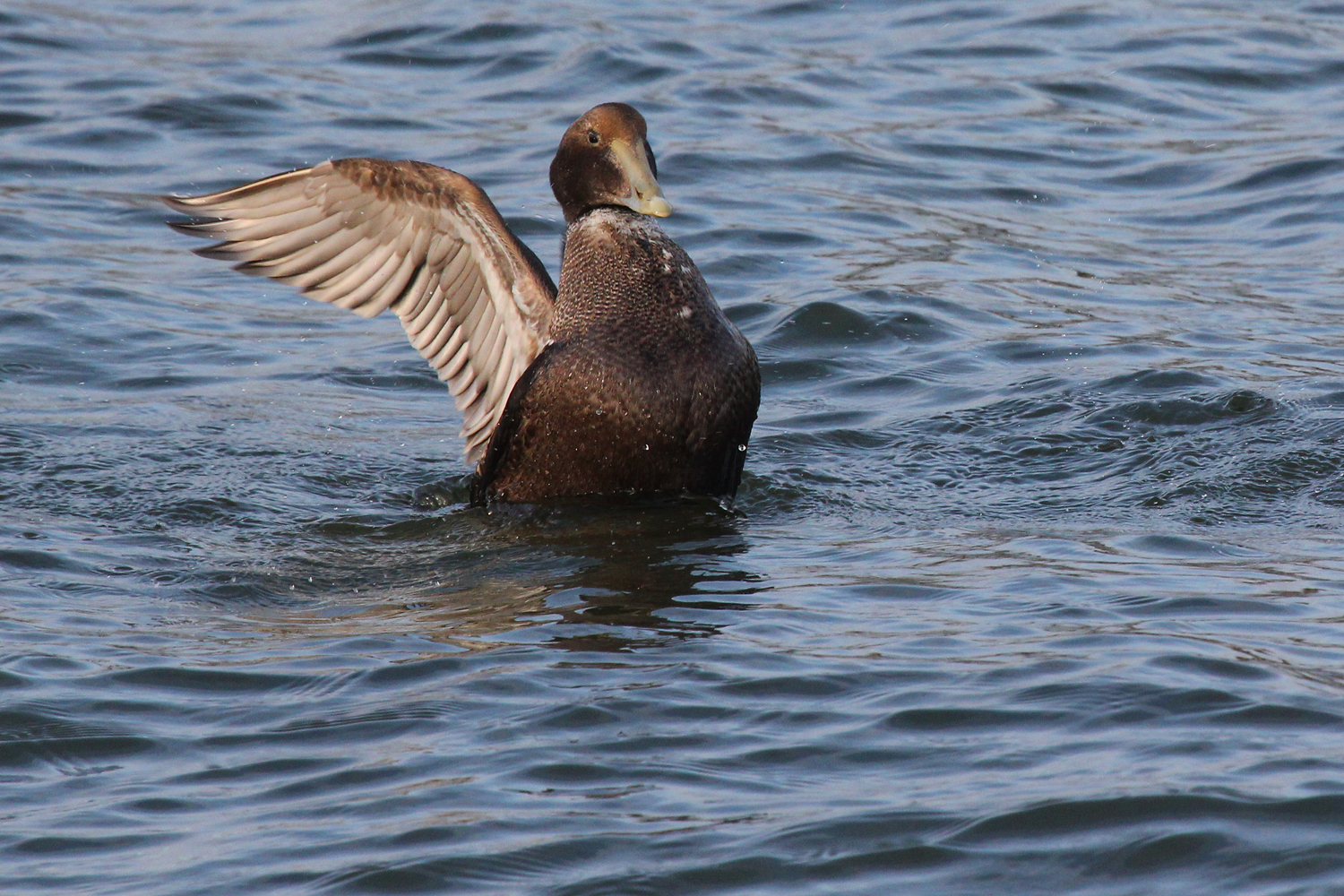 At the close of the period, we also had our first record(s) of 2019 for AMERICAN WHITE PELICAN when a flock of 15 was observed heading northbound over the ocean from Back Bay NWR on 20 Jan (vis. Clark Olsen, ph. Karen & Keith Roberts). Another annually recorded rarity, small flocks are often expected during Jan/Feb, though last year records continued as late as May! Interestingly, a group of 15 birds heading southbound over Rudee Inlet was observed nearer to sunset the same day, and it seems pretty likely that this was the same flock (vis. Tracy Tate). Given the back-and-forth movement, perhaps they found a nice spot to set down. Last winter, one stayed on Sherwood Lakes for a couple of days, and in the past, we've had records of flocks on the water at Back Bay as well as on the flats at Pleasure House Point NA. Make sure to scrutinize all group of pelicans you encounter, and the white bodies, black wingtips and large orange/pink bills should swiftly help eliminate the much more common Brown Pelican from contention!
Yet another first the year, an immature WHITE-CROWNED SPARROW was observed along the edge of Stuart Road in southern Virginia Beach on 14 Jan (vis. Karen & Tom Beatty). Later pursuits the following day were unable to turn up the bird but it may still be lingering there with a flock of White-throated Sparrows as it was reported to have been with. Immatures always dominate the records here for some reason, and in 2018, there was only two adults recorded in the city.
The Virginia Aquarium & Marine Science Center came through again this period with a great record for PARASITIC JAEGER occurring during their Whales & Wildlife boat trip offshore of the Oceanfront on 19 Jan (ph. Jason Sosebee). This makes two periods in a row with jaeger observations, a species difficult to find in the winter months here, while it remains more expected during spring and fall transitional periods. For land-based birding, Little Island Park's pier seems to be best for this species, but typically viewing with a scope is required, and the views are often fleeting when they do occur. November seems to be the best month to invest time into spotting jaegers from shore, but, there's probably a lot that can be learned this time of year by having more folks looking for them.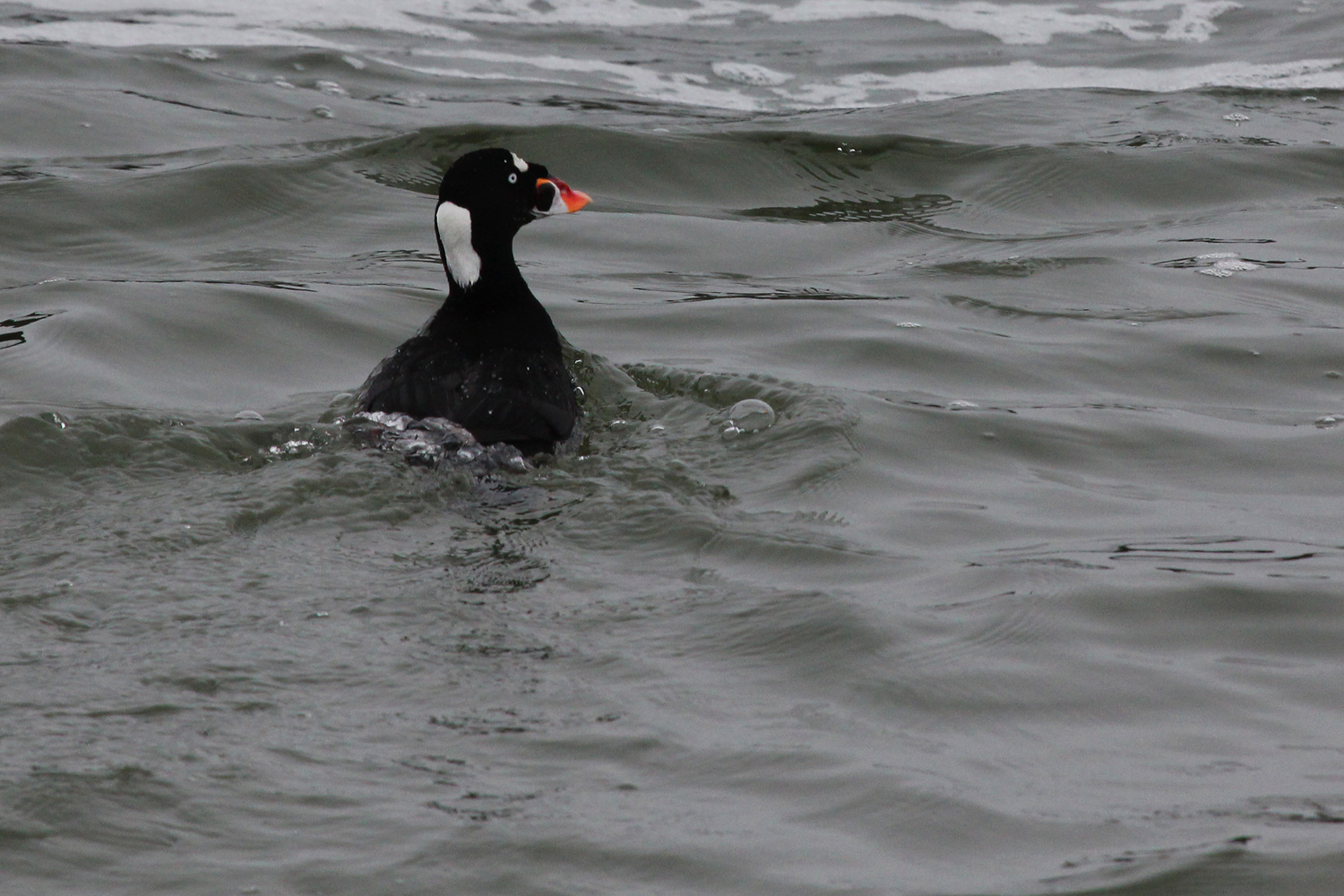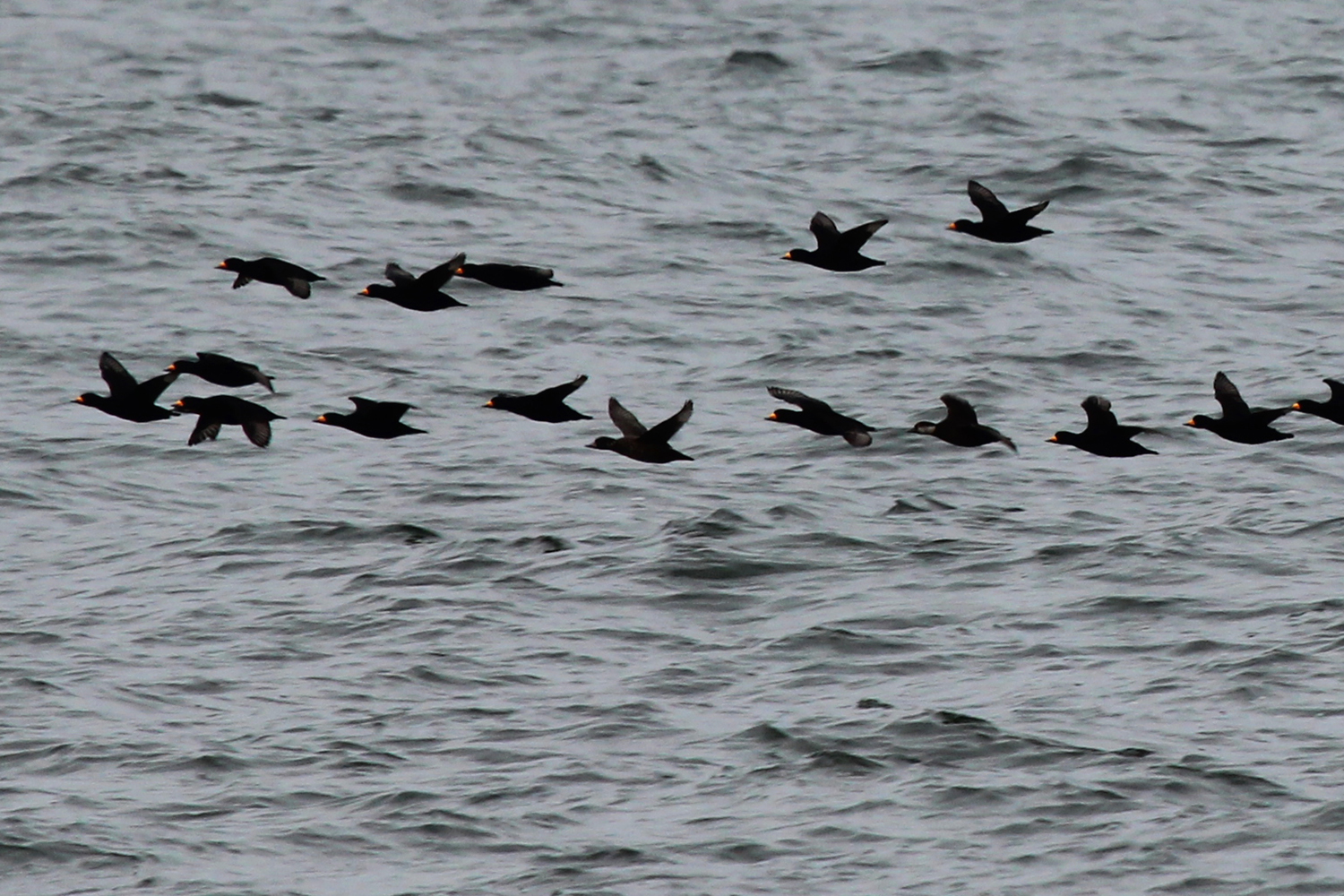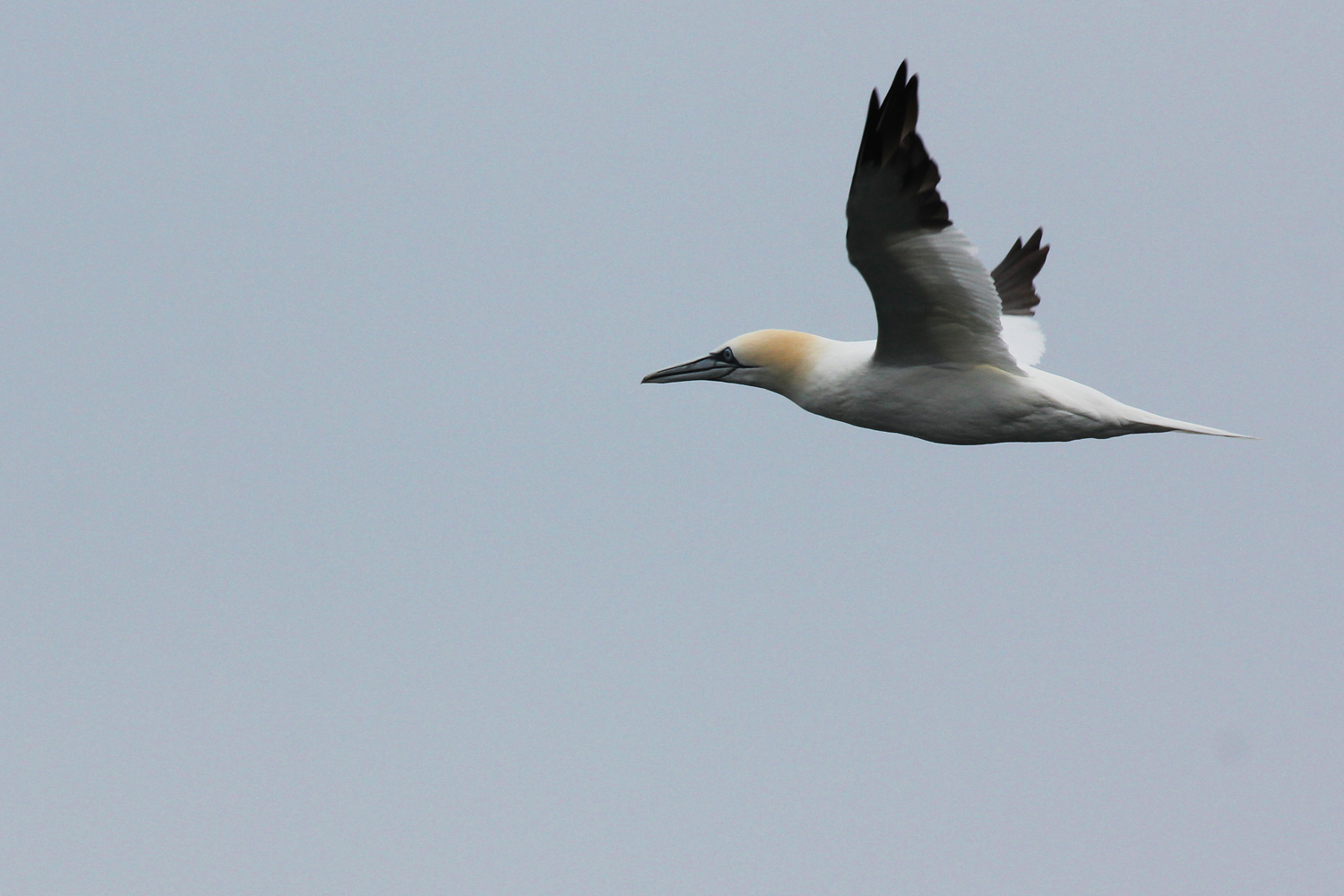 At least one of the CACKLING GEESE known to be wintering in the city with the large flock of Canada Geese was recorded this period along Princess Anne Road on 13 Jan (ph. Rob Bielawski). While up to two Cackling Geese were reported during November on Sherwood Lakes, only a single bird has been observed during Dec/Jan thus far. The goose flock tends to move around during the day between Sherwood Lakes, the fields adjacent to Princess Anne Road east of the lake and also south of Ashville Park, the HRSD fields along Firefall Drive and lastly on the pond encircled by Haviland Drive nearby. Each of these location is capable of producing a good goose record as we move headlong into the deep of coastal winter in late Jan/Feb. While no records for Greater White-fronted or Ross's Geese have surfaced this winter in the city, both should continue to be searched for, and frankly there is no better way to do this than to scan all Canada Goose flocks for Cacklings…if you can pick that species out of the flock, the other two species are much easier to find.
The female/immature male HARLEQUIN DUCK first observed during the Little Creek Christmas Bird Count on 31 Dec near the Lesner Bridge (ph. Andrew Baldelli, Linda Chittum & Lisa Rose) was found again this period nearby on 12 Jan (ph. Andrew Baldelli & Rob Bielawski). This time around, it was first scoped from the back porch of the Brock Environmental Center at Pleasure House Point NA, then observed "closer" (800+ vs. only 400 yards away) up from the east side of Lynnhaven Inlet looking south towards the visible oyster beds along Long Creek where it was feeding in the fast-moving currents. Though it has not been observed again since, it is likely nearby, and without heading out on a boat trip to the islands of the Chesapeake Bay Bridge-Tunnel, this is the best shot at observing this species in the city, where chase-able individuals have been very tough to come by over the past few years.
An immature (first cycle to be specific) ICELAND GULL was again noted this period, this time at Rudee Inlet early in the morning on 17 Jan (vis. Andrew Baldelli, later ph. Rob Bielawski). With records having popped up this winter at numerous locations from Fort Story JEB to Back Bay NWR, it seems likely that this is the same immature bird moving around the coastal beaches. "It" was first observed this winter back on 26 Nov (ph. Mike Collins) at Back Bay NWR and has popped up rather unpredictably along the Oceanfront, though the 17 Jan records were the last so far to be put into eBird. That same date, an adult Iceland Gull was reported at Rudee Inlet (vis. Karen & Tom Beatty), which may pertain to the same adult (a Kumlien's race individual) that frequented the 39th Street Beach in late Dec/early Jan (first observed 27 Dec, ph. Linda Chittum & Ada Jones). That said, at least two individuals are known to be occurring near the resort area of Virginia Beach, and any flocks on the beaches could be holding them or others. The dredge pipe that outlets to 6th Street Beach is also worth checking when the pumps are going since gulls flock there to forage in the mix of sediments being pumped out of the inlet.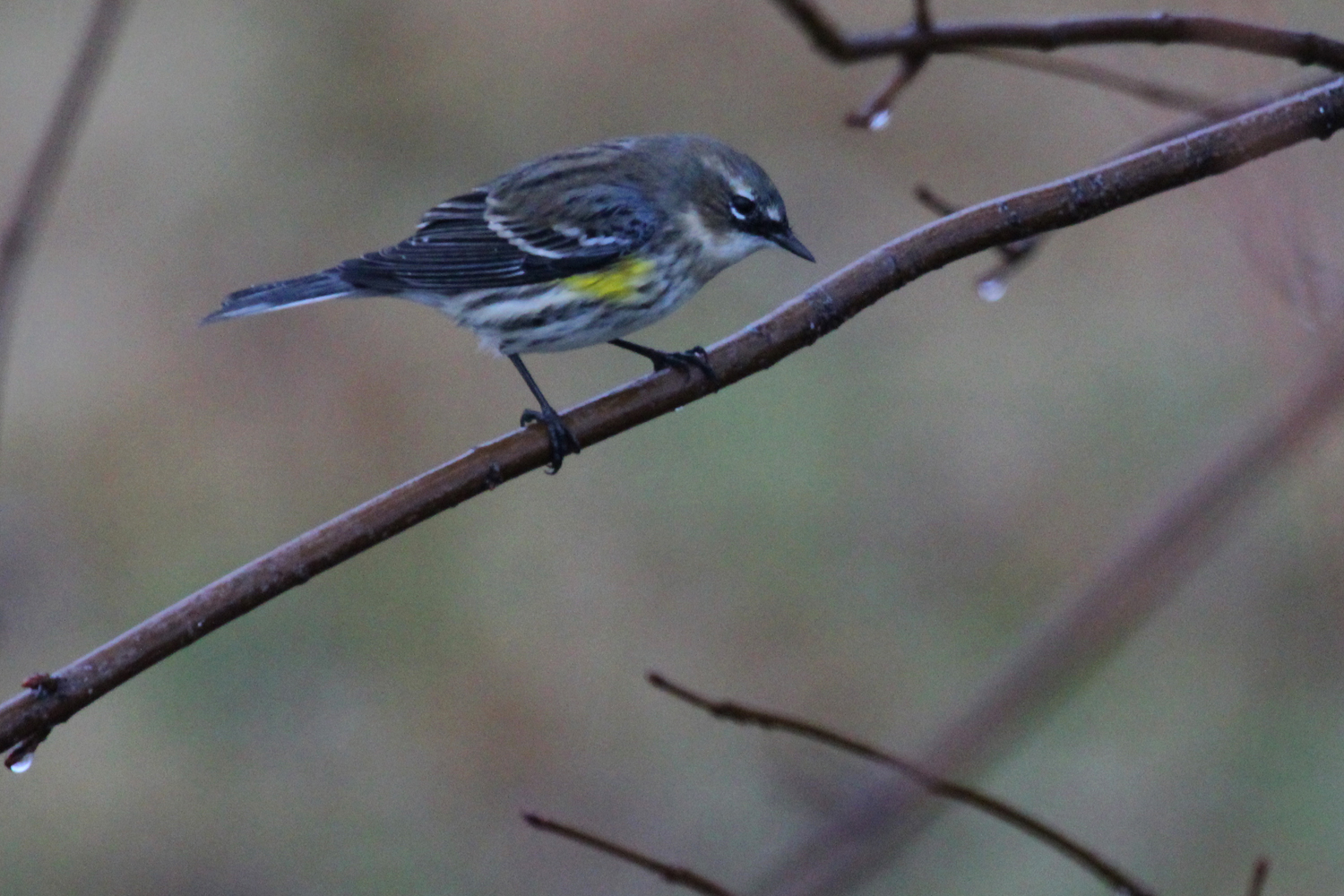 At least a dozen BREWER'S BLACKBIRDS continued to be observed on the private Breeze Farms property in Blackwater, most recently viewed during heavy rains and wind on 13 Jan (vis. Andrew Baldelli & Rob Bielawski). This flock has set up here in each of the past three winters, and so long as folks continue to scan the ground from the public roadway right-of-way of West Gibbs Road, they're likely continue being reported.
The only WESTERN TANAGER publicly known so far this winter in the city continued to be reported and photographed at a private residence in Windsor Woods, with records occurring 12 Jan (vis. Brandon Holland) and on 13 Jan (ph. Andrew Baldelli, Rob Bielawski & Lisa Rose). This female/immature male type individual has been frequenting the backyard feeders at this residence since at least 13 Dec (ph. Lisa Rose), and it is quite possible that it'll linger on into Mar or Apr as others have in the city over the past few winters. Surprisingly, the Shore Drive corridor has not yet produced a record for this species, while it has been the hotbed for records in past winters. Though, not every birder uses eBird, and not every birder likes to make their private backyard bird observations public, so perhaps there are more out there than the birding community is simply aware of.
In terms of 'unseasonal occurrences' we had three species pop up this period which are not expected, annual winter residents. This season, with much warmer than normal temperatures, has produced a considerable amount of linger records as species that normally depart earlier or die-off during the onset of winter storms. With no snowfall or ice-up events having occurred to this point in the city, it seems a bit more expected that we would see our first calendar year BLUE-GRAY GNATCATCHER record at Back Bay NWR on 11 Jan (vis. Daniel Patrick). With three mid/late Nov records and one Dec record this winter, it's possible there are still other gnatcatchers hanging around, and lingerers have persisted even as far inland as Richmond where at least one continued into Jan at Ancarrow's Landing.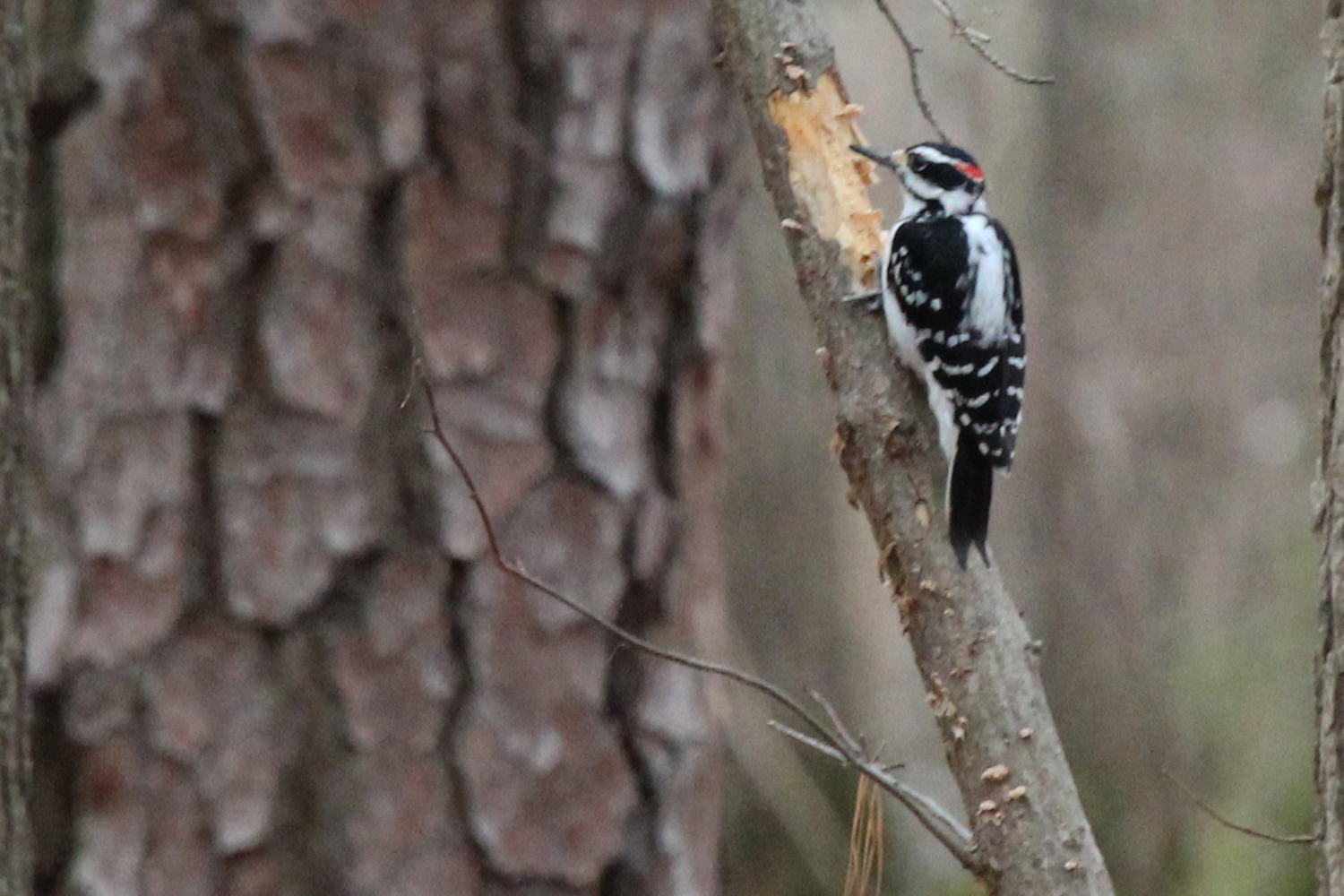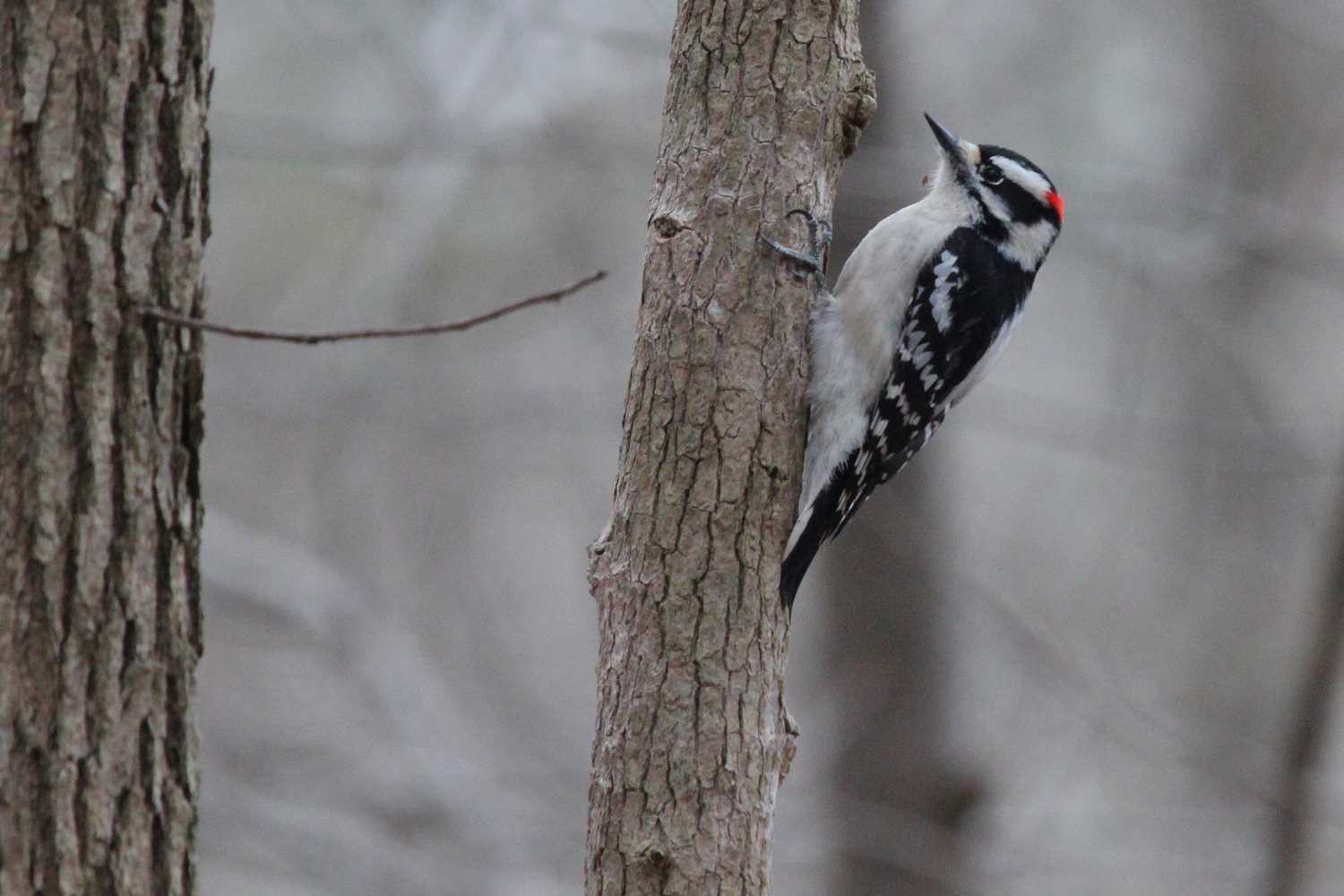 A continuing YELLOW-THROATED WARBLER in Bellamy Woods continued to visit the feeders of a private residence through at least 19 Jan (ph. Reuben Rohn). Not too far away in Bellamy Manor, likely the same individual was observed in another yard and photographed (ph. Una Davenhill) on 20 Jan. With the overall scarcity of this species as a winterer this far north, it seems likely that any record near this area is referring to the same bird moving around, though it remains unclear if the records earlier this winter in Pembroke Manor pertain to this same individual or another. Perhaps we have more Yellow-throated Warblers hanging around than anyone suspects. Amazingly, we've had far more individuals logged in the city during the past few winters than we have during the past few summers, which makes little sense when considering their distribution throughout the rest of Virginia.
At least two BLACK-AND-WHITE WARBLERS were observed during mid-January, with a single individual observed in Great Neck Estates at a private residence on 11 Jan and the second occurring at Stumpy Lake NA from 15 Jan (ph. Steve Myers), through 16 Jan (ph. Karen Beatty) & 17 Jan (vis. Tom Beatty). In recent winters we might see one or two records for this species in the city, so this has surely been one of the best winters to try and see them in months they aren't typically found in. The individual at Stumpy Lake NA has been observed mainly on the trails nearest the parking area, so a long walk isn't even necessary. Combine that with the Pine Siskins and Blue-headed Vireos that folks have been finding in that same area and it's certainly worth a check when time warrants.
For some reason this winter, BRANT seem to be departing their usual habitat of brackish marshes (mostly in the Lynnhaven) and have been showing up in fields and on freshwater lakes elsewhere in the city. A group ranging in size from 16-41 Brant was observed along Oceana Boulevard from 11 Jan (ph. Stephen Keith) through 14 Jan (vis. Karl Suttmann). Also, a flock of 58 was observed at Oliver's Pond near Lake Smith on 16 Jan (vis. Tracy Tate), and were also later observed flying overhead towards the Lynnhaven.
A pair of slightly out-of-place SNOWY EGRETS also occurred this period, with one spotted 14 Jan on Wishart Lake (ph. Rob Bielawski) and another found at Lake Lawson & Lake Smith NA on 16 Jan (vis. Jeffrey Marcum). Typically during the winter season (Dec-Feb) this species is only observed in the area surrounding Lynnhaven Inlet and Pleasure House Point NA, with many roosting up Pleasure House Creek towards Shore Drive. Though it is probably expected that individuals will move outward during the day to forage, it is still interested when they're recorded away from that immediate area during winter. In fact, aside from a single bird in Hampton's Grandview NP these are the only records in the state as a whole for Snowy Egret so far this winter, and there have not been any records in state's to our north either.
In addition to what's already been mentioned above, we did also add DUNLIN & AMERICAN OYSTERCATCHER to our city year list on 12 Jan at Pleasure House Point NA (vis. Andrew Baldelli & Rob Bielawski), as well as BARRED OWL on 12 Jan along Indian River Rd. (aud. Tracy Tate), PURPLE SANDPIPER on 16 Jan at Rudee Inlet (ph. Reuben Rohn), COMMON GOLDENEYE on 17 Jan at Little Creek Inlet (vis. Tracy Tate), HORNED LARK on 18 Jan at Ashville Park (obs. Karen & Tom Beatty), and lastly COMMON YELLOWTHROAT on 19 Jan at Back Bay NWR (vis. Nick Newberry). So as of the end of 20 Jan, we sat at 163 species for the year, with 118 of them being photographically documented in 2019!
Also, it is worth mentioning to those who might be interested that a first year male COMMON EIDER has been lingering around Rudee Inlet for a week or more, and LONG-TAILED DUCKS have been observed here lately as well. BLACK SKIMMERS have continued to be recorded at Pleasure House Point NA, mostly at low tide when they're resting on the mudflats with various other gull and shorebird species. These skimmers are the northernmost to stay this late into the season, and they could disappear until Apr whenever our first frigid batch of real winter weather arrives. Last year for example, there was no records during Jan-early Apr in the city, so it's neat to see them still around this year. OSPREYS and NELSON'S SPARROWS continue to be observed at Pleasure House Point NA as well, with this being the only reliable place in the city for both species this time of year, and also the only place in the state for Ospreys to be readily found. BLACK-CROWNED NIGHT-HERONS continue to be observed around the pond at Bayville Farms Park, on Lake Joyce, at Pleasure House Point NA and on Middle & North Lake Holly at the Oceanfront. Aside from that, there's plenty of other species to be excited for, so get out and find some in late January!
For those hoping to view every photograph submitted for Virginia Beach during this period, please see the complete listing for the month of January located on eBird's Media explorer by clicking here! Please remember, anyone with an eBird account also has the ability to rate these photographs (1-5 stars), and based on the average rating, this is how eBird populates anything media-driven on the website, particularly the Illustrated Checklists! So, if you're one of the many folks who enjoy looking at photographs of birds, take some time to click them all and rate them, it helps make eBird better and better each day!
For further information regarding this thrice-monthly, online publication, please visit the Journal Overview Page which provides an in-depth explanation of the format, layout and composition of the journal. As always, thank you for reading, and please leave me a comment below (you may use your Facebook, Gmail or other accounts to easily do so), or just click the Heart icon to the lower right of this post to let me know you stopped in!