Continuing the trend thus far in June, birding has been pretty quiet around Virginia Beach over the past week. Breeding species continue to be observed though, and plenty of eBird checklists were submitted this week. One item I'd like to mention here in the blog is that starting in July, I'll be shifting the weekly blog to be a thrice-monthly blog. The big reason for the switch, is so that in years to come, this blog can act as a comparison for the same time periods. I plan to split July into Early July (1st-10th), Mid July (11th-20th), and Late July (21st-31st). Each of the months will follow suit, with the third time period always starting on the 21st and ending on that particular month's last date. The problem with running a Monday-Sunday blog is that each year the dates slide a bit, so each time frame isn't perfectly comparable year to year, and I think it will be more interesting to track weather patterns and species observations on a distinctly comparable date window. I'll finish out this coming week's (27 Jun – 3 July) blog, then then next will be published after 10 July has ended and will duplicate the 1-3 July information so I don't have any gaps in the blog. Anyways, that is the big change coming up, so I just wanted to give a couple weeks of notice before it occurred. Typically the blogs will be up a couple of days after each tri-monthly period has ended, so look for them around the 12th, 22nd, and 2nd in the future. I certainly hope everyone understands and agrees with the switch to help keep records comparable over time. WEEKLY WEATHER: Temperatures rose considerably from last week, resulting in an average daily high of 88.0 degrees F (a 4.6 degree rise from last week's average); the average daytime lows followed suite, heating up to 72.3 degrees F (a 3.9 degree rise). Overall, we hit a peak high on Tuesday (21 Jun) of 93 degrees F (3 degrees higher than last week's high), and a low daytime temperature of 64 degrees F, on Monday (20 Jun) and Sunday (26 Jun). We experienced precipitation on only two of the seven days this week, though only negligible amounts fell on Saturday (25 Jun), a total of 0.28 inches of rain accumulated, with 0.27 inches of it falling on Thursday (23 Jun).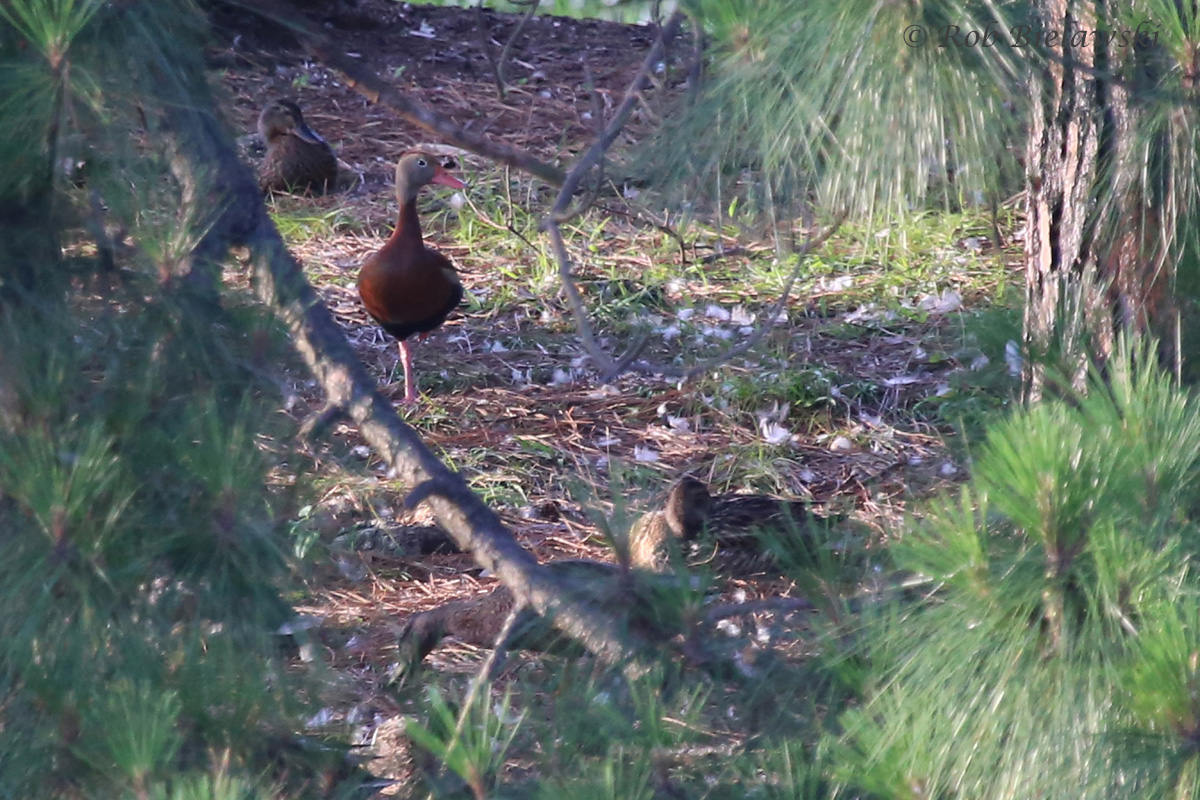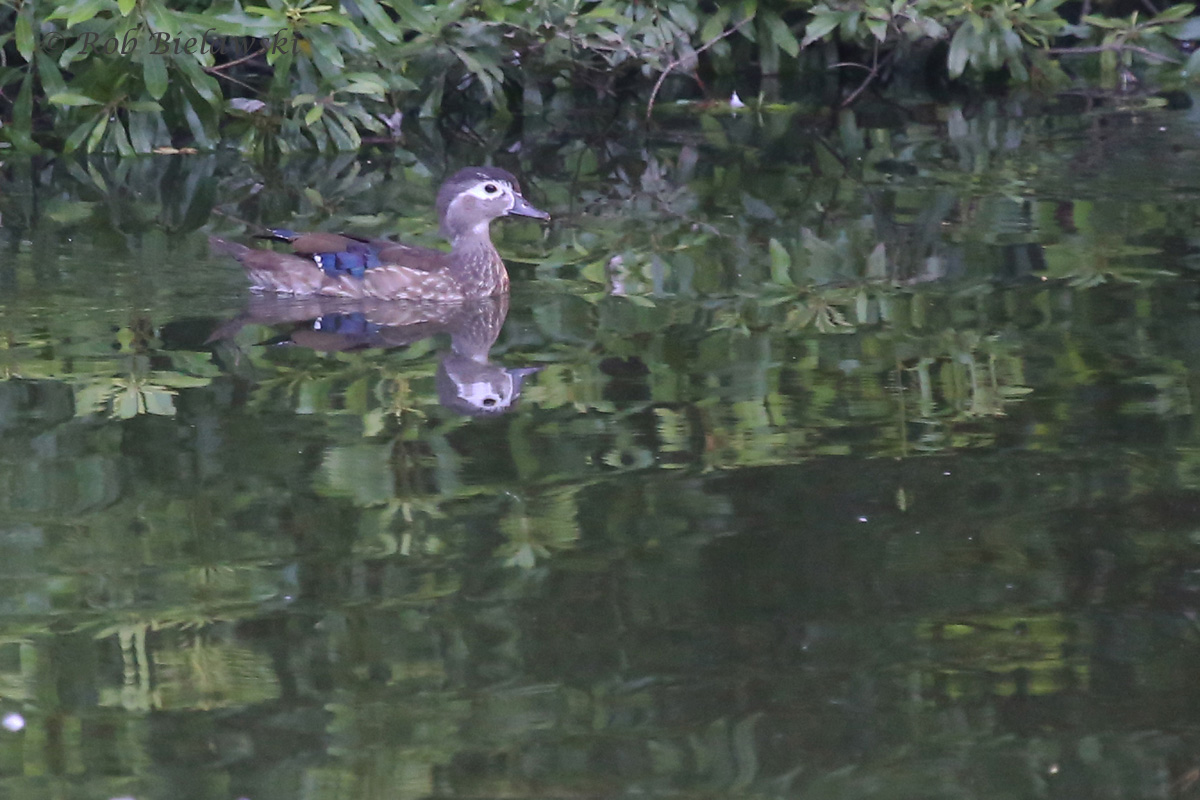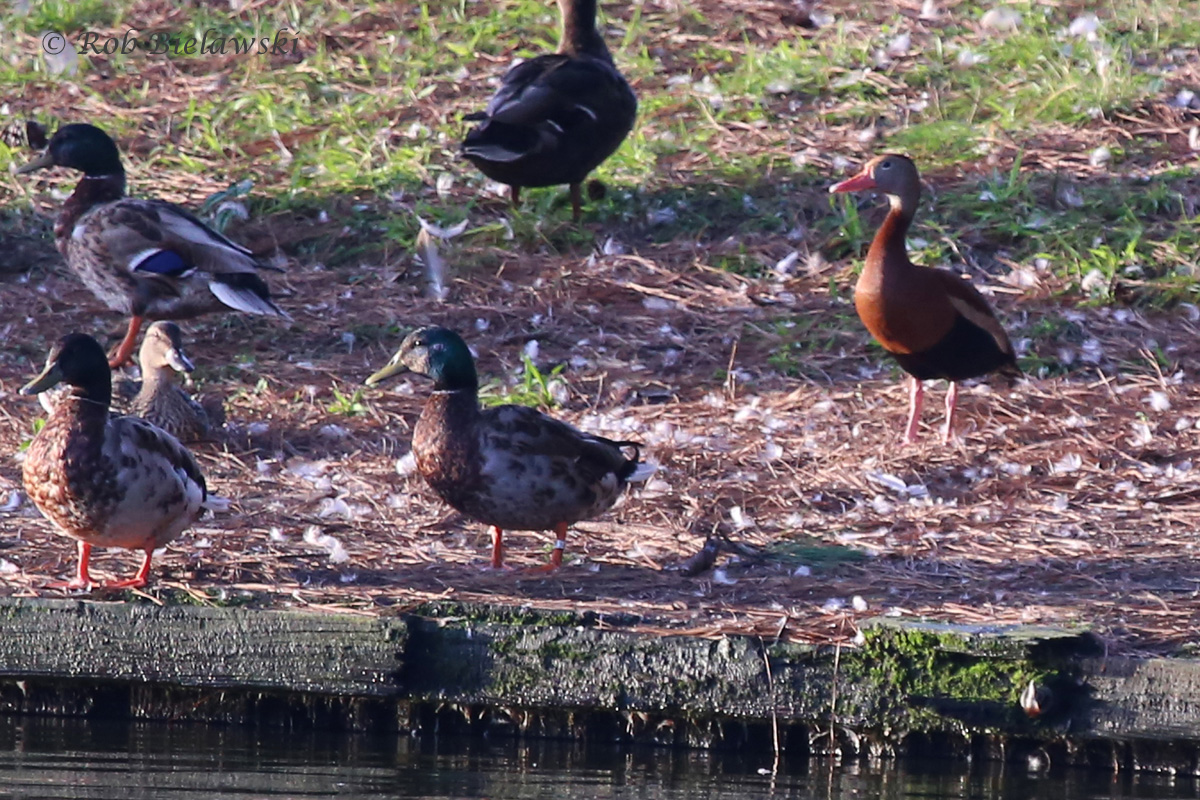 WEEKLY OBSERVATIONS: The good news for Virginia Beach birders this week was that the BLACK-BELLIED WHISTLING-DUCK first observed on 14 Jun by Kim Garcia continues to be seen around Dubay Properties on Shore Drive along the shoreline of Lake Joyce; it was reported all the way up through Sunday (26 Jun) evening. As with the previous week, a lingering American Coot was observed (24 Jun / Rebecca Walawender) at Back Bay NWR, and additionally, lingering Black Scoters also continue to be observed along the coastline, with a high count of 15 being observed off Fort Story (22 Jun / Timothy Barry), and 7 being photographed off Back Bay NWR (25 Jun / Lisa Rose). WEEKLY RELEVANT SPECIES DOCUMENTED BY MEDIA submitted for Virginia Beach this week dropped off a bit from last week, but with the Black-bellied Whistling-Duck present, and many breeding species documented (including some fledgling photographs), we still scraped together a decent showing over the last 7 days. This week's Virginia Beach eBird media postings included: WEDNESDAY (22 JUN) – Great Egret, Clapper Rail & Fish Crow (Pleasure House Point NA / Jeffrey Blalock. SATURDAY (25 JUN) – Black Scoter (Back Bay NWR / Lisa Rose); Black-bellied Whistling-Duck & Wood Duck (Lake Joyce / Pamela Monahan); Black-bellied Whistling-Duck (Lake Joyce / Matt Anthony & Erin Chapman); Yellow-crowned Night-Heron, Clapper Rail & American Oystercatcher (Pleasure House Point NA / Kim Harrell). SUNDAY (26 JUN) – Barn Swallow (Princess Anne WMA Beasley Tract / Lisa Rose); Black-bellied Whistling-Duck (Lake Joyce / Jane Scott Norris); Black-bellied Whistling-Duck (Lake Joyce / Rob Bielawski). LOOKAHEAD: After reaching the longest day of the year this past week, we'll start to see our daylight slowly dwindle from now until December. However, it won't really even be noticeable during the next few weeks. Breeding species should continue to lead observations, and places along the coastline are likely the best options for most birders who wish to avoid the heat of summer. Southbound migrations of shorebirds should begin in a couple of weeks, which should help draw more birders out of the house as well. If you haven't seen it yet, head over to Lake Joyce and Shore Drive and see if you can find the Black-bellied Whistling-Duck. I never expected this individual to stay put so long, and you never know when we'll see another one in Virginia Beach; they are far from annually occurring here!
For more information on the Weekly Birding Blog, please check out the Journal Overview Page on the website. It provides background information as to what sightings are considered for the blog, the format of the blog, and will likely answer other questions any readers might be wondering about as well.