As is to be expected, mid-July was dominated by extreme heat, which helped to cause some memorable thunderstorms across the city over the last ten days as well. Even with the heat likely keeping a number of local birders indoors, the rainfall did help us achieve a jump-start to the Fall season of shorebird migration, courtesy of flooded agricultural fields in southern Virginia Beach that provide feeding habitat for many species, especially as high tide is reached on surrounding beaches which causes available mudflats and sandbars to disappear. Top birds in Virginia Beach this period included rarely observed Common Gallinule, arrivals of transient Least Sandpiper, Western Sandpiper, Whimbrel, Piping Plover, Pectoral Sandpiper, Greater Yellowlegs, Solitary Sandpiper, several observations of Mississippi Kites, and continuing reports of lingering Pied-billed Grebe, Common Loon & Black Scoter though no American Coots were observed this period after having been found continuously through the summer season until now. WEATHER: The mid-July period continued the overall trend in rising temperatures as was to be expected with summer now in full swing. The average daily high temperature during the period rose to a remarkable 94.1 degrees F (+3.2 degrees from the early July period); the average daytime lows also rose to 76.8 degrees F (+0.2 degrees). The 10-year (2006-2015) average daily highs & lows for the mid-July period were 87.7 & 71.9 degrees F, respectively, with maximum average daily highs & lows of 91.7 & 75.1 degrees F occurring in 2010, making this year's period the warmest since at least 2004. Overall this period, we hit a peak high of 102 degrees F on 14 Jul (our hottest day of 2016 to date), and a low daytime temperature of 73 degrees F, on 11 Jul. We experienced precipitation on four of the ten days this period, with total accumulations of 1.88 inches though 1.60 inches of this total fell during heavy rains on 15 Jul during a torrential downpour that also featured leading-winds which reached sustained speeds of 44 mph & gusts up to 59 mph! Depending on exactly where one lives in Virginia Beach, these conditions varied, and some areas likely received a much higher rain total, though it is worth noting that gauges typically under-report totals when it is blowing horizontally at such speeds. No tropical systems were active during this period, and the North Atlantic basin has yet to have a hurricane form since the unusual Hurricane Alex in mid-January.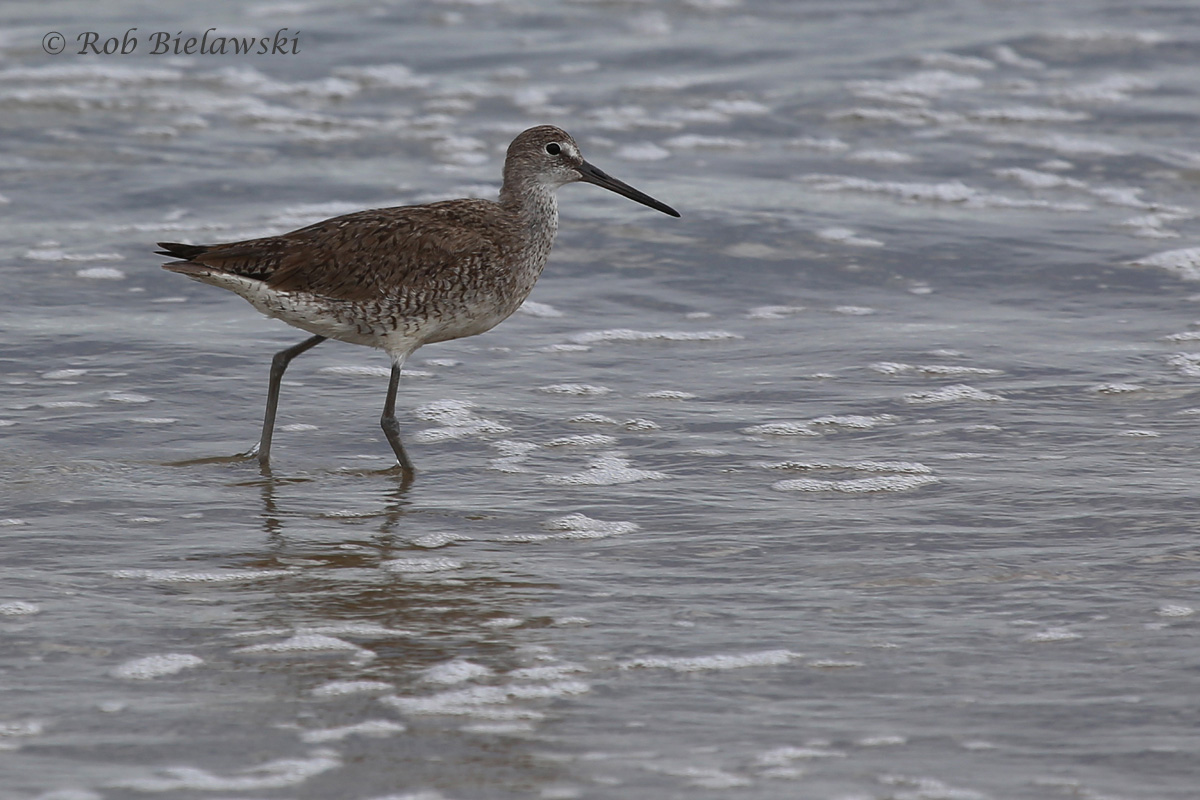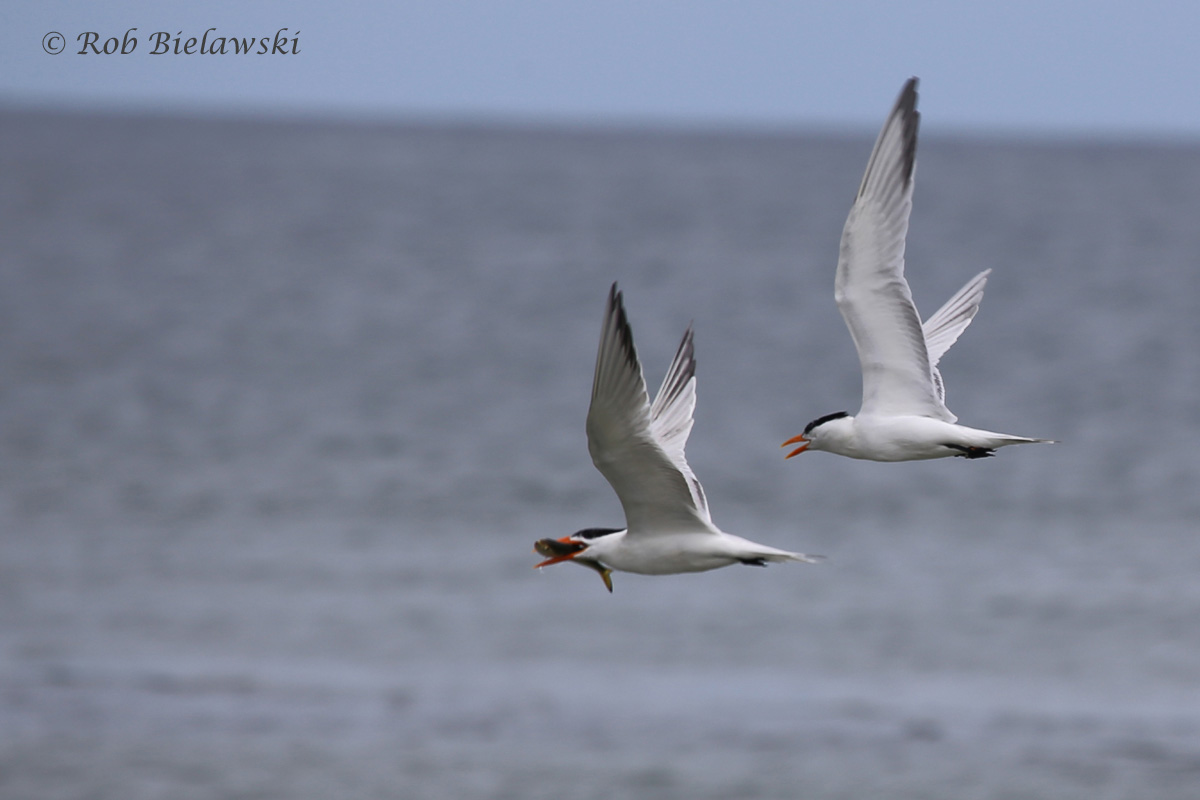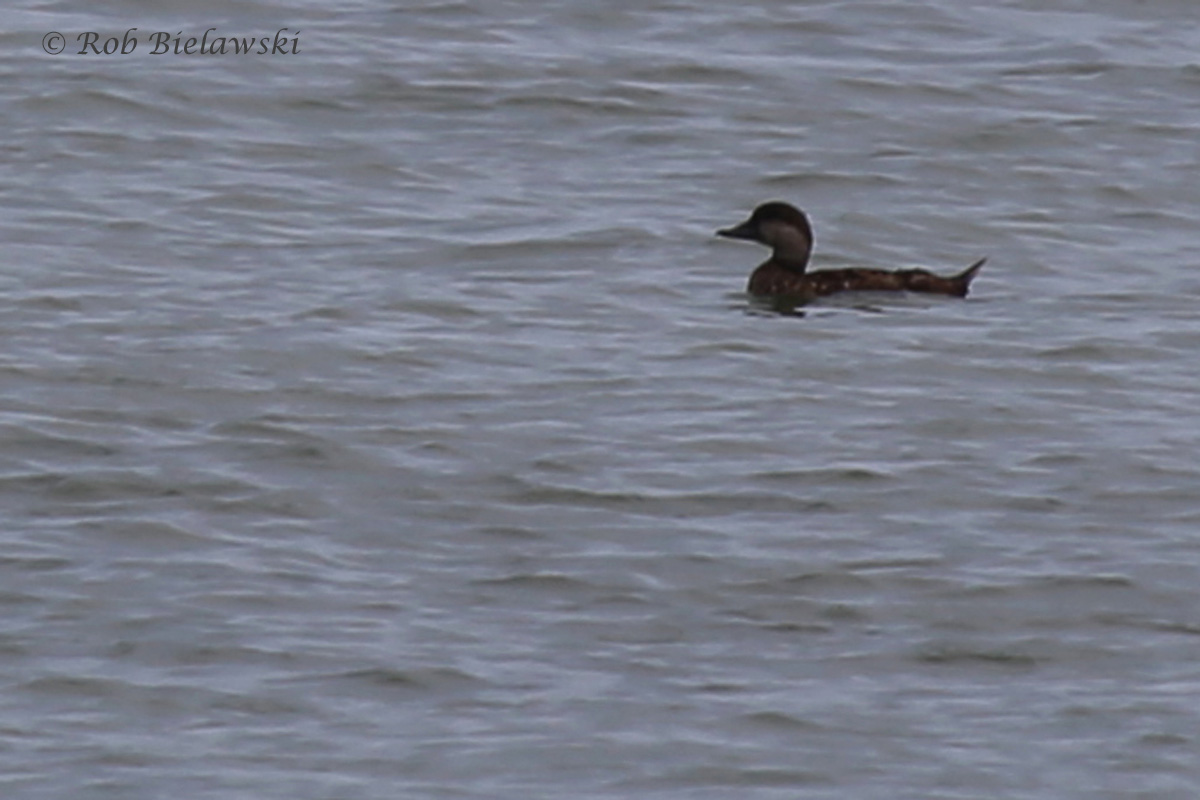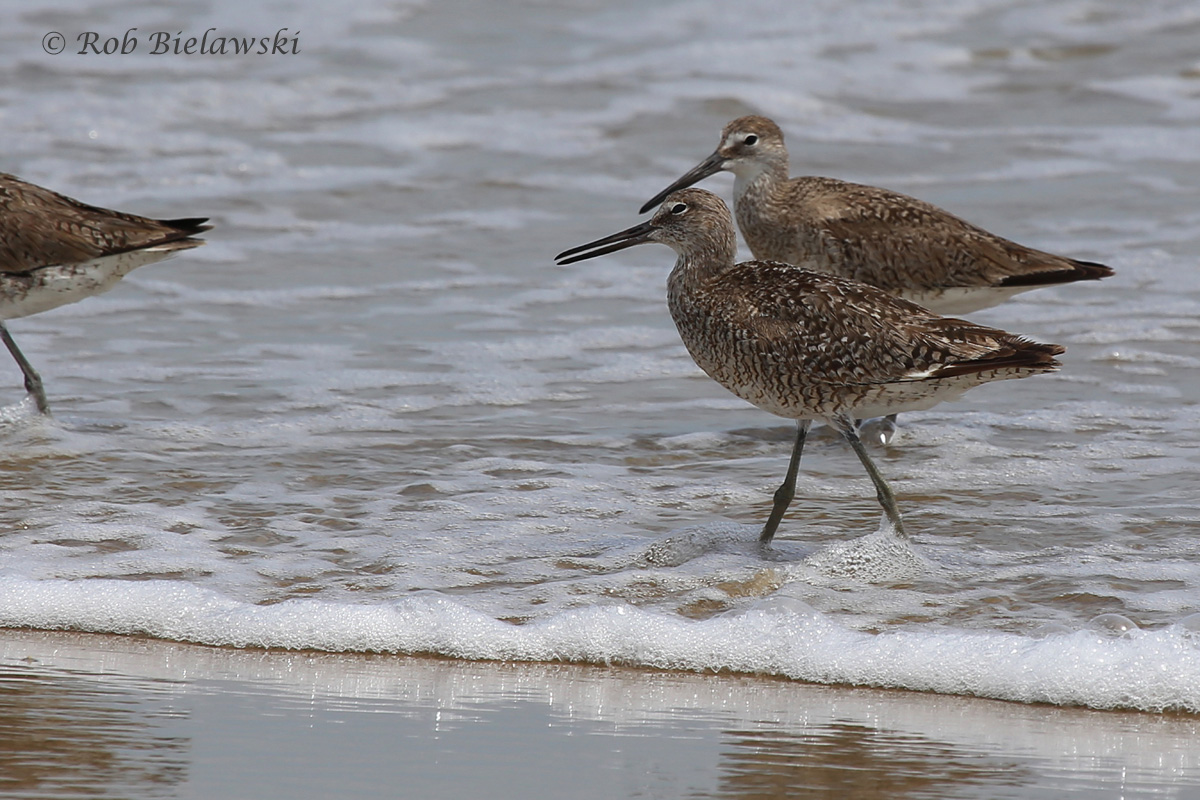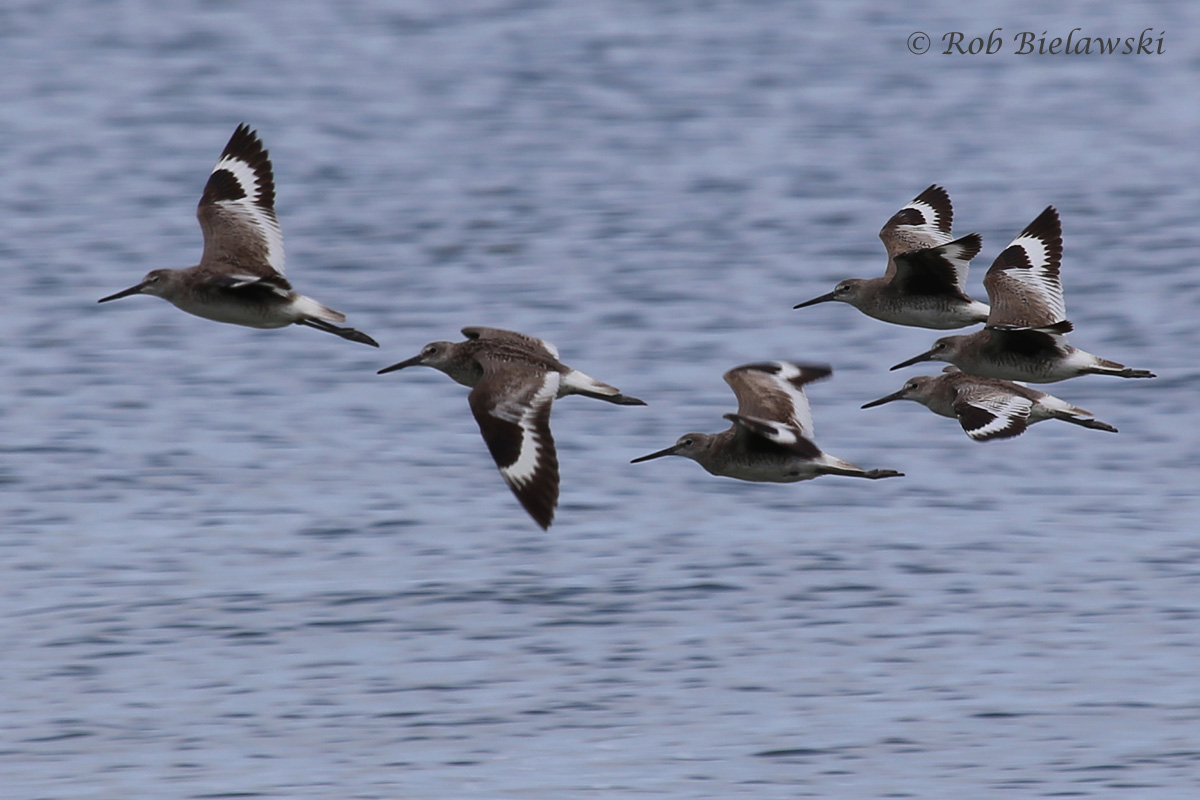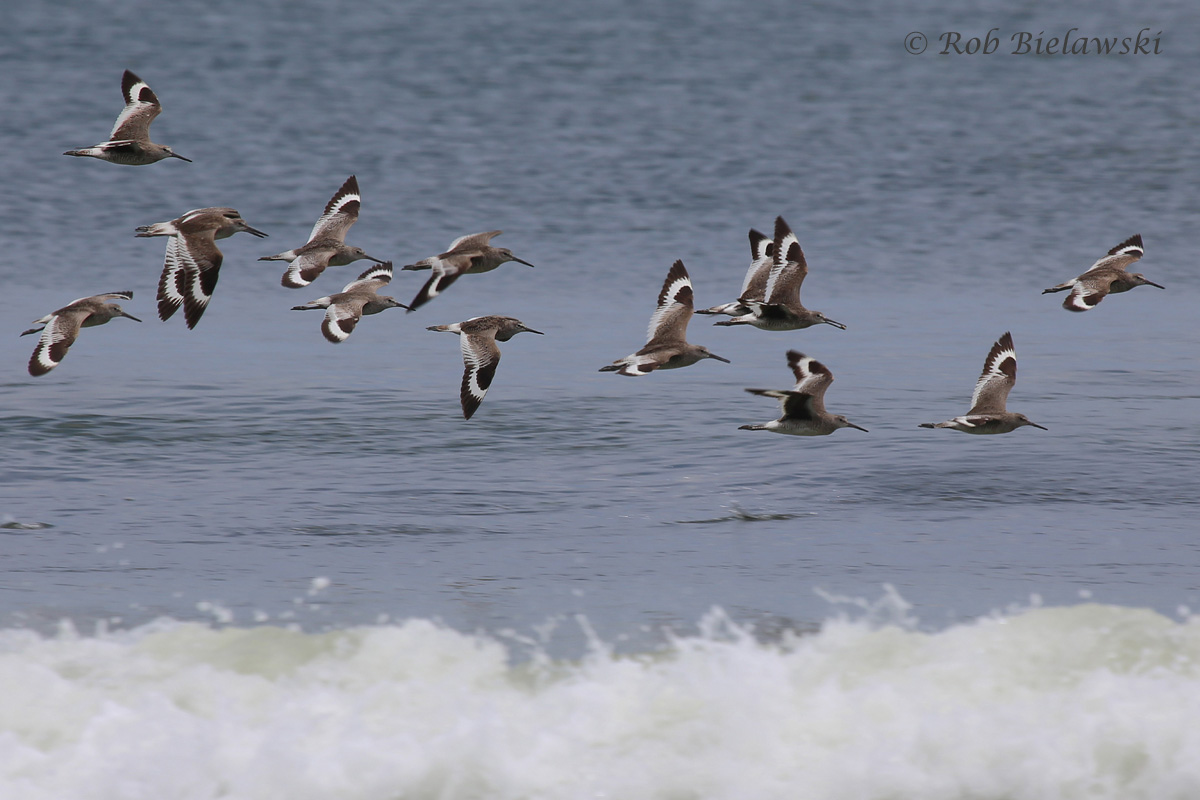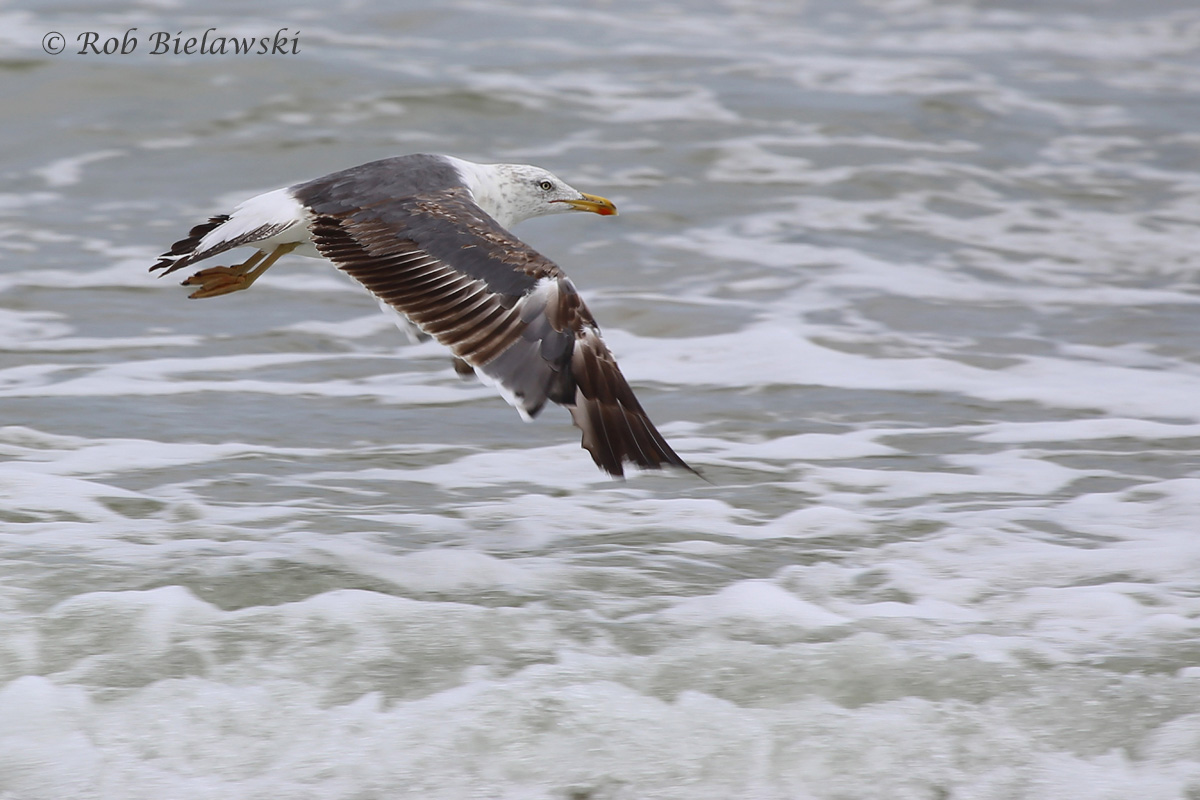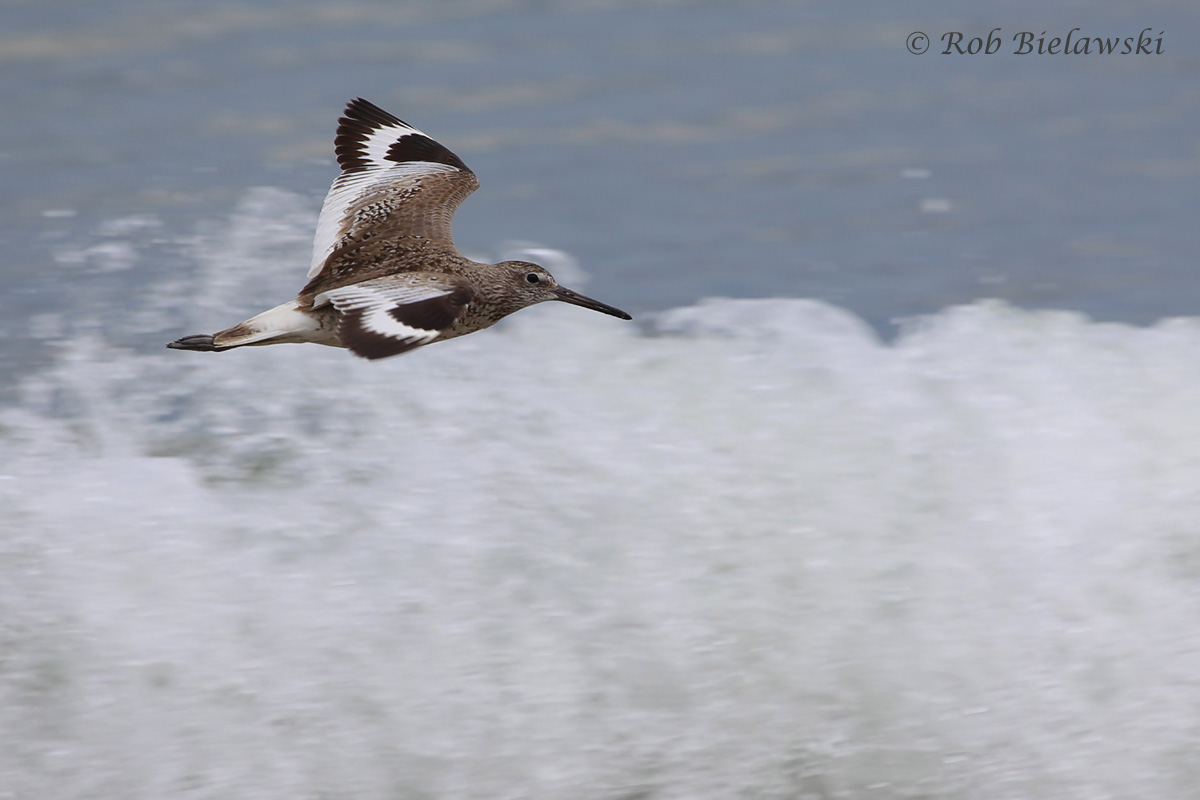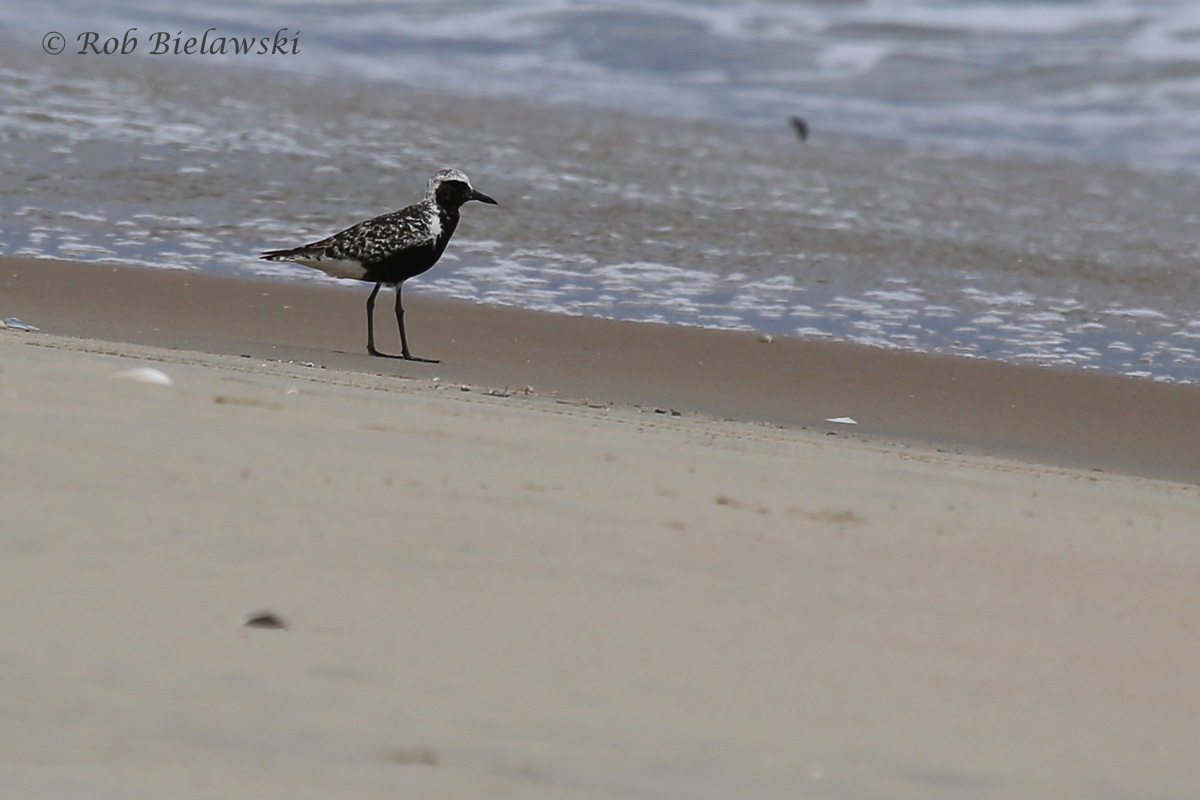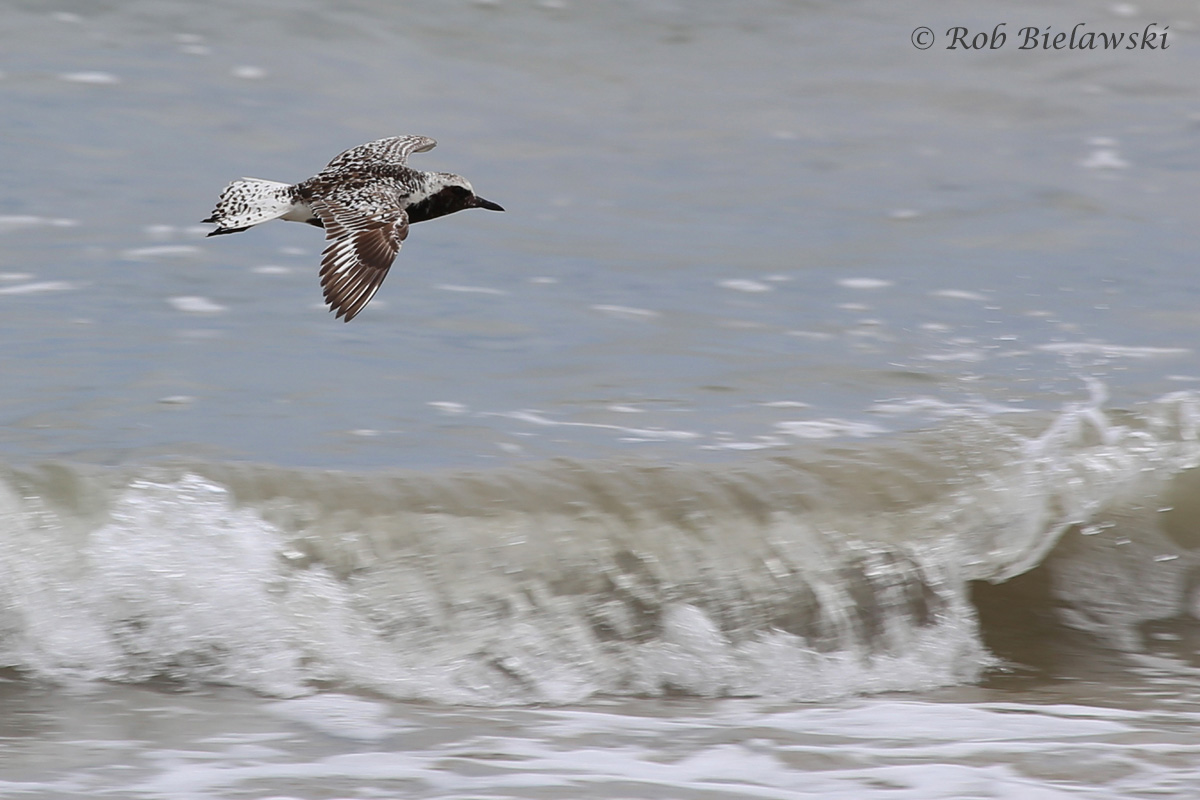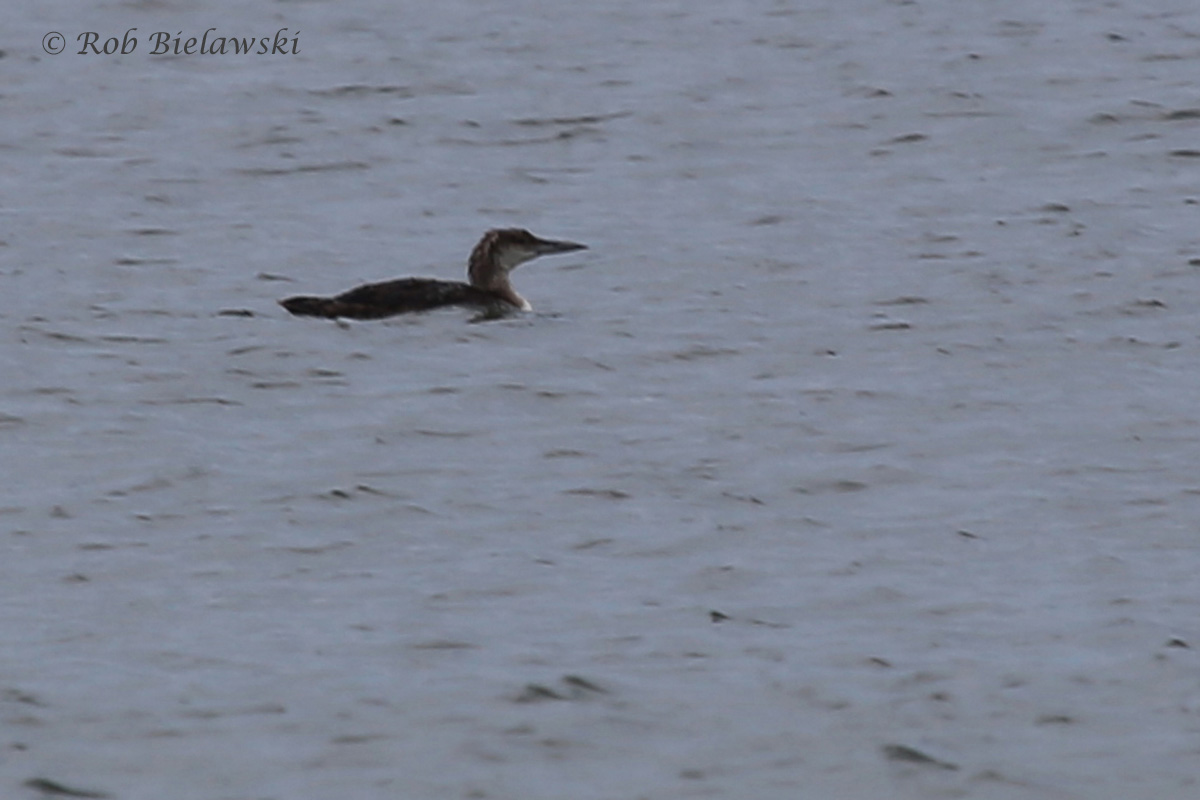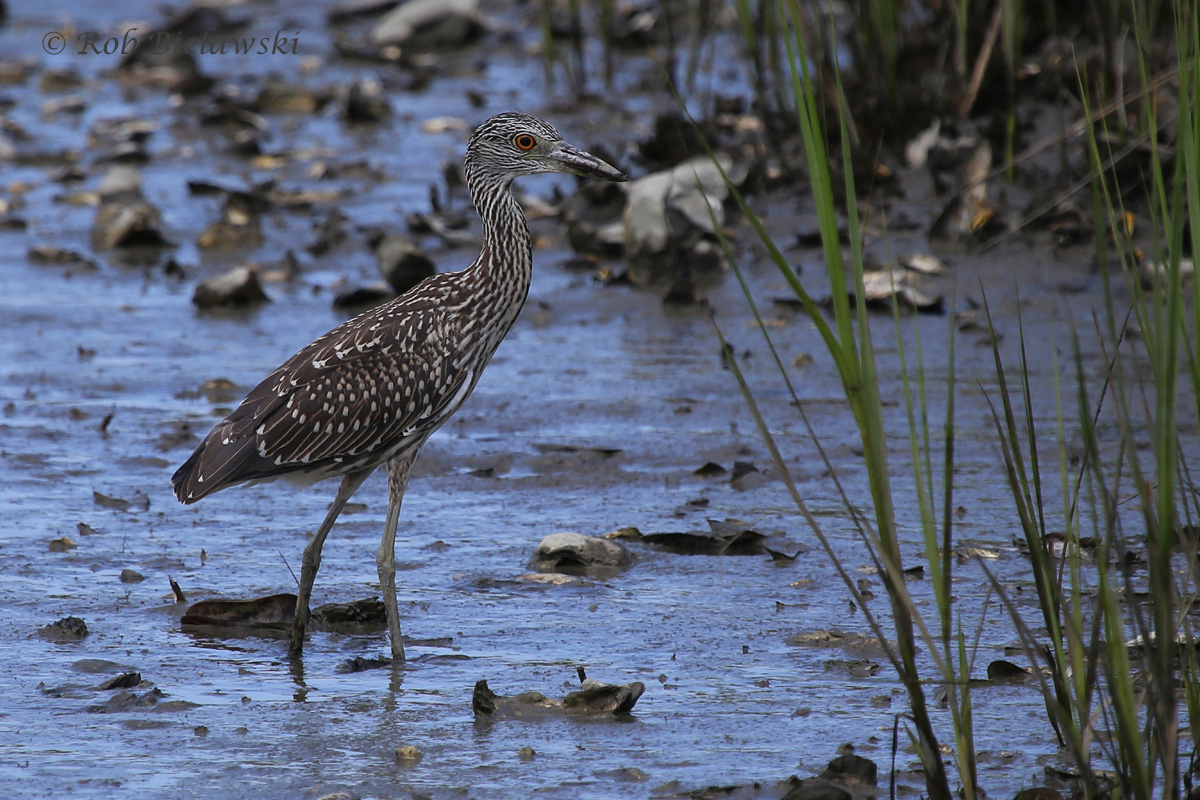 OBSERVATIONS: While known to be uncommon residents of Virginia Beach from spring through fall (and perhaps an individual here or there in winter), a report of 2 Common Gallinules together on Lake Tecumseh at Dam Neck Naval Annex on 11 Jul (Karen & Tom Beatty) was an excellent find for this period. Individuals of this species are reported annually to eBird in Virginia Beach, but observing two in the same location doesn't happen very often. Outside of this find, the excitement this period revolved primarily around the FIRST-OF-SEASON ARRIVALS that have begun to trickle in from the north. July may seem early to start discussing fall migration, and it certainly is for many species (songbirds in particular), but members of the "shorebird" group typically begin to arrive throughout the month. In fact, during mid-July, Virginia Beach saw its first individuals of several such species. Least Sandpipers began arriving (14 Jul / Back Bay NWR / Robert Ake), and were observed also at several sites with a high count of 47 being reported in Pungo (17 Jul / Andrew Baldelli). The first Western Sandpiper was reported on 14 Jul at either Back Bay NWR or False Cape SP (Rebecca Walawender), as part of the International Shorebird Survey (ISS). The distance of the eBird list is such that I can't be certain of the actual location. Additionally on this survey, the first Whimbrel & Piping Plovers (3) of the season were also observed. Pectoral Sandpiper & Greater Yellowlegs (16 Jul / Muddy Creek & Nanney's Creek Rd. Intersection / Rob Bielawski and Karen & Tom Beatty) were also reported for the first time during the Fall season, thanks in part to heavy rains the previous night that provided some ample habitat in the nearby agricultural fields. A breeding plumaged Short-billed Dowitcher was also observed at the same spot, though the first-of-season sighting for this species occurred last period on 8 Jul (Back Bay NWR / David Gibson). The next morning (17 Jul), 11 Pectoral Sandpipers (Andrew Baldelli) were observed along with large numbers of several others shorebird species in the same field (including 66 Lesser Yellowlegs), which also held the first-of-season Solitary Sandpipers to be reported! In addition to the new arrivals, some LINGERING individuals of several species were observed. Most notable among this group was a single Pied-billed Grebe that was observed on a tidal marsh at the end of Maple Street on 11 Jul (Andrew Baldelli). This individual was stated to not have a mate nearby, and no fledglings were observed, though it likely has been around all summer long though apparently not for breeding purposes. In addition to the grebe, a lingering Common Loon (16 Jul / Back Bay NWR / Rob Bielawski) was photographed. Black Scoters continue their summer trend of being reported, with 5 being reported at Fort Story (11 Jul / Timothy Barry), one at Back Bay NWR (14 Jul / Rebecca Walawender) and perhaps the same individual having been photographed (16 Jul / Rob Bielawski). Though they have persisted through much of the summer, no American Coots were reported during mid-July (last noted on 2 Jul) though some of their likely strongholds like Beasley Tract were not visited according to eBird reports, so there could still be some around. Also worth noting is that the nesting pair of Mississippi Kites continues to be observed in the Thoroughgood neighborhood (11 Jul / Tracy Tate) and also in nearby Lake Smith (17 Jul / Tracy Tate) in northern Virginia Beach. Additionally, 4 Mississippi Kites were observed across the Lynnhaven River in Kings Grant (19-20 Jul / Rob Bielawski), two of which appear to be immature birds which could point to there being a second nest somewhere in the area, as the hatchling in Thoroughgood was on the nest at the time and has not yet taken to flight (Tracy Tate). This will be something to keep watch for if you're in the vicinity of the Lynnhaven River!
RELEVANT SPECIES DOCUMENTED BY MEDIA submitted for Virginia Beach during this period included: 12 JUL – Yellow-crowned Night-Heron, Laughing Gull & Eastern Kingbird (Pleasure House Point NA / Loretta Silvia). 15 JUL – Spotted Sandpiper & Least Sandpiper (South Thimble Island / Rob Bielawski). 16 JUL – Black Scoter, Common Loon, Brown Pelican, Great Blue Heron, Black-bellied Plover, Spotted Sandpiper, Willet, Lesser Black-backed Gull, Common Tern & Royal Tern (Back Bay NWR / Rob Bielawski); Yellow-crowned Night-Heron & Clapper Rail (Pleasure House Point NA / Lisa Rose). 17 JUL – Pectoral Sandpiper (Muddy Creek Rd. at Nanney's Creek Road / Andrew Baldelli); Ring-billed Gull (Back Bay NWR / Lisa Rose); King Rail (Campbell's Landing Rd. / Andrew Baldelli); Solitary Sandpiper & Least Sandpiper (Muddy Creek Rd. / Karen & Tom Beatty); Glossy Ibis, Solitary Sandpiper & Greater Yellowlegs (Back Bay Landing Rd. / Karen & Tom Beatty); Yellow-crowned Night-Heron & Clapper Rail (Pleasure House Point NA / Rob Bielawski); Osprey (Franklin Dr. / Laura Mae). 19 JUL – Mississippi Kite (Kings Landing Cir. / Rob Bielawski). 20 JUL – Mississippi Kite (Kings Landing Cir. / Rob Bielawski).
LOOKAHEAD: Late July should afford many more observations of arriving shorebirds; these will be the birds that most serious birders will be targeting through the end of the month. Of the species that have expected arrival dates during mid-July (or earlier), we have not yet logged our first Long-billed Dowitcher, Stilt Sandpiper or Red Knots in Virginia Beach. Birders should continue to search for these species on beaches and mudflats around low tide, and in agricultural fields that are holding large water puddles during high tide when they are forced to seek out new feeding grounds. Typical Late July arrivals to look for will include: Solitary Sandpiper, Semipalmated Plover, Black-bellied Plover, Ruddy Turnstone, Sanderling & Dunlin. Though we have already seen a few of each of these species (outside of Semipalmated Plover & Dunlin that is) locally, their report frequency should rise during this next period. Those seeking out rare species will be targeting Upland Sandpiper & Wilson's Phalarope (non-annual mid-July arrivals per Gold Book and none logged this period), and also Buff-breasted Sandpiper, Baird's Sandpiper & White-winged Dove (non-annual late July arrivals).
For more information on this thrice-monthly Birding Blog, please check out the Journal Overview Page on the website. It provides background information as to what sightings are considered for the blog, details about the format of the blog, and it will likely answer many other questions that readers might be wondering about as well! As always, thank you for reading, and please click the Heart icon to the lower right of this post to let me know you stopped in!