After a Late July where average daily high temperatures reached 97 degrees F, we were fortunate to get a bit of a cool-down during Early August. Southbound shorebird migration also scaled up significantly with much higher counts of expected species being reported. Top birds during first period of 'ornithologic fall' in Virginia Beach included first of year reports of MARBLED GODWIT, AMERICAN AVOCET & ANHINGA, first of season arrivals of Yellow Warbler, American Redstart and Stilt Sandpiper & a second report of fall transient Red Knot. WEATHER: As mentioned, temperatures finally started to taper off after an incredibly warm July. Though we ended on a couple of hot days, the Early August period's average daily high temperature dropped to 90.3 degrees F (-6.8 degrees from the Late July period); the average daytime lows also dropped to 78.5 degrees F (-2.1 degrees). The previous 10-year average daily highs & lows for the Early August period were 87.6 & 72.3 degrees F, respectively which puts this period in 2016 at +2.7, and +6.2 degrees when comparing the averages. Also during the previous 10-year period, the maximum average daily highs & lows were 92.6 (2007) & 74.9 degrees F (2006), making this year's period the warmest in terms of daily average low temperatures since at least 2005. While it was hot, this was a relatively dry period and we experienced precipitation on only two of the ten days, with total accumulations of just 0.46 inches, 0.40 inches of which fell on 2 Aug. There was no extreme weather locally during the period, and the Atlantic hurricane season has not yet produced any tropical cyclones that have impacted our region or are expected to do so in the near future.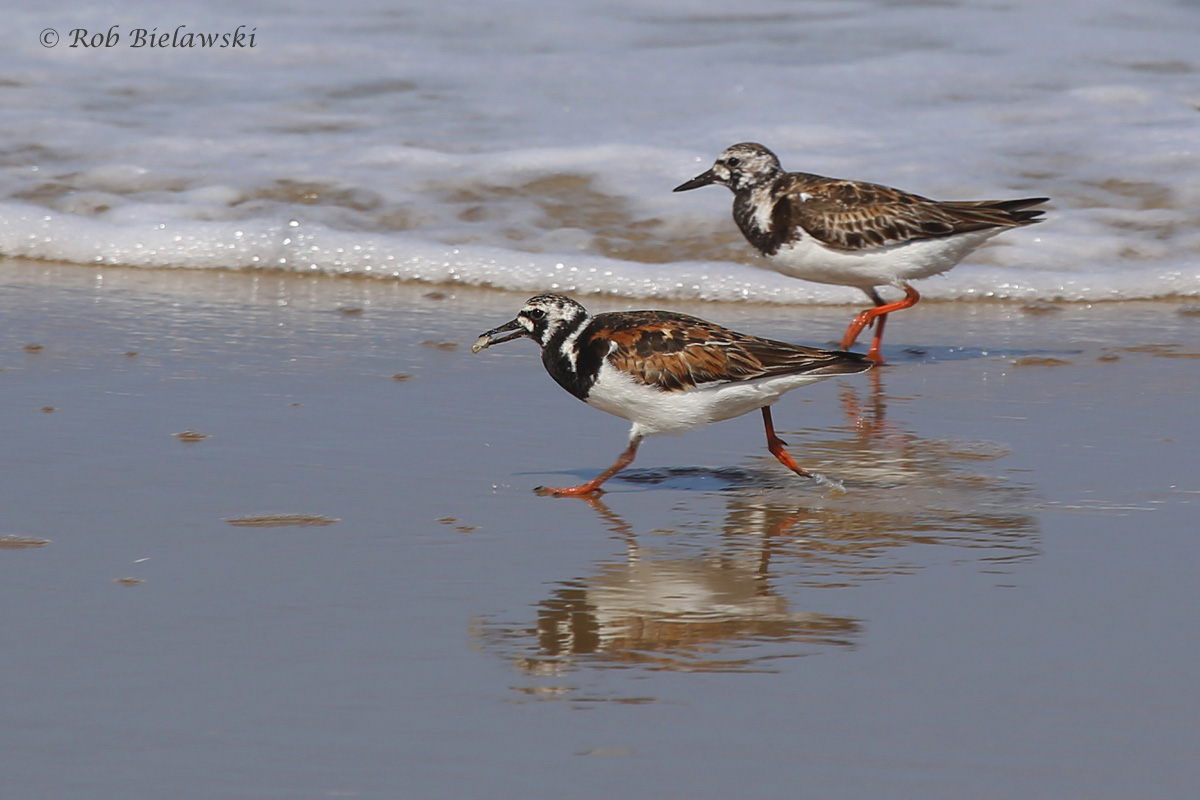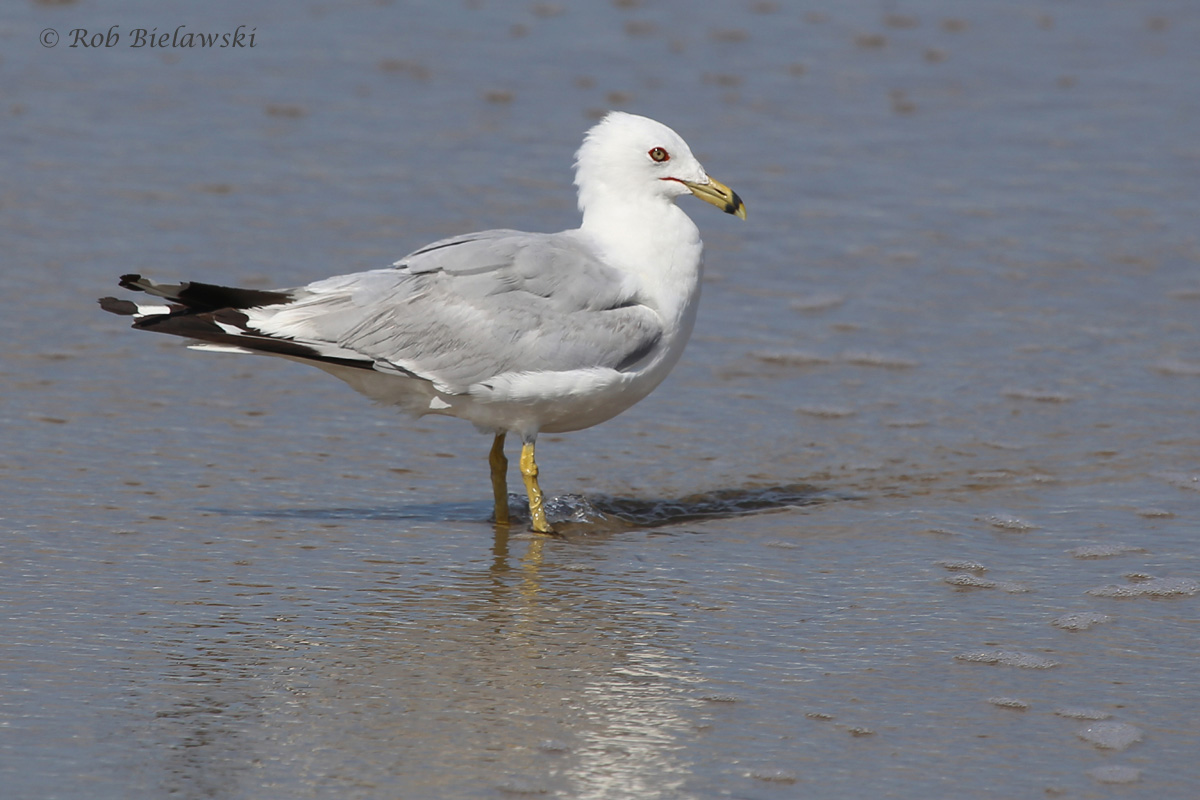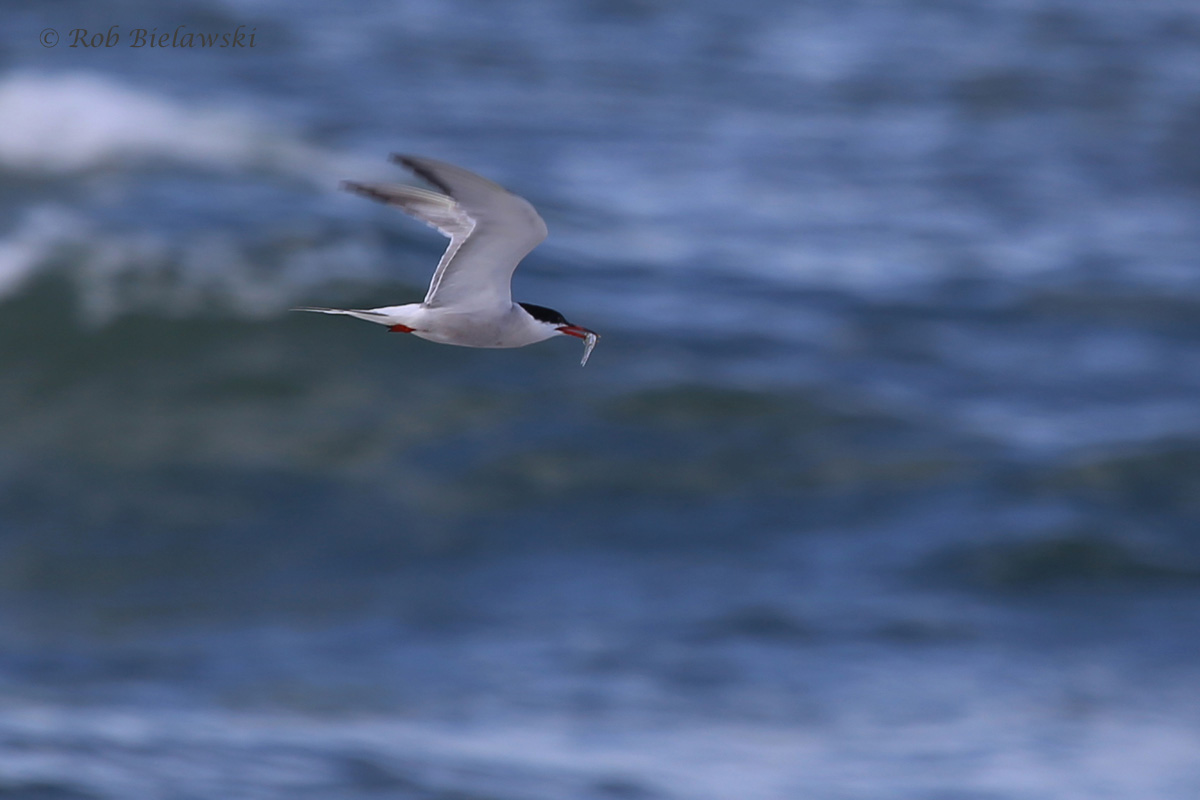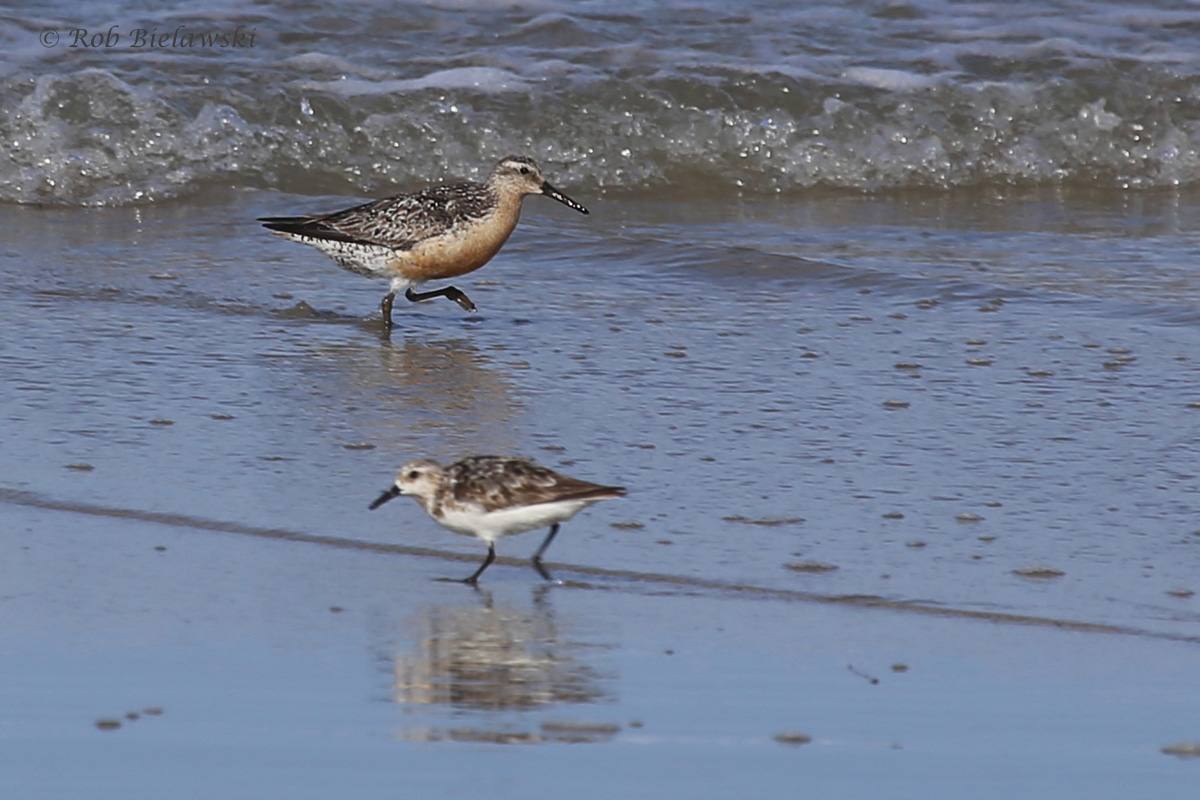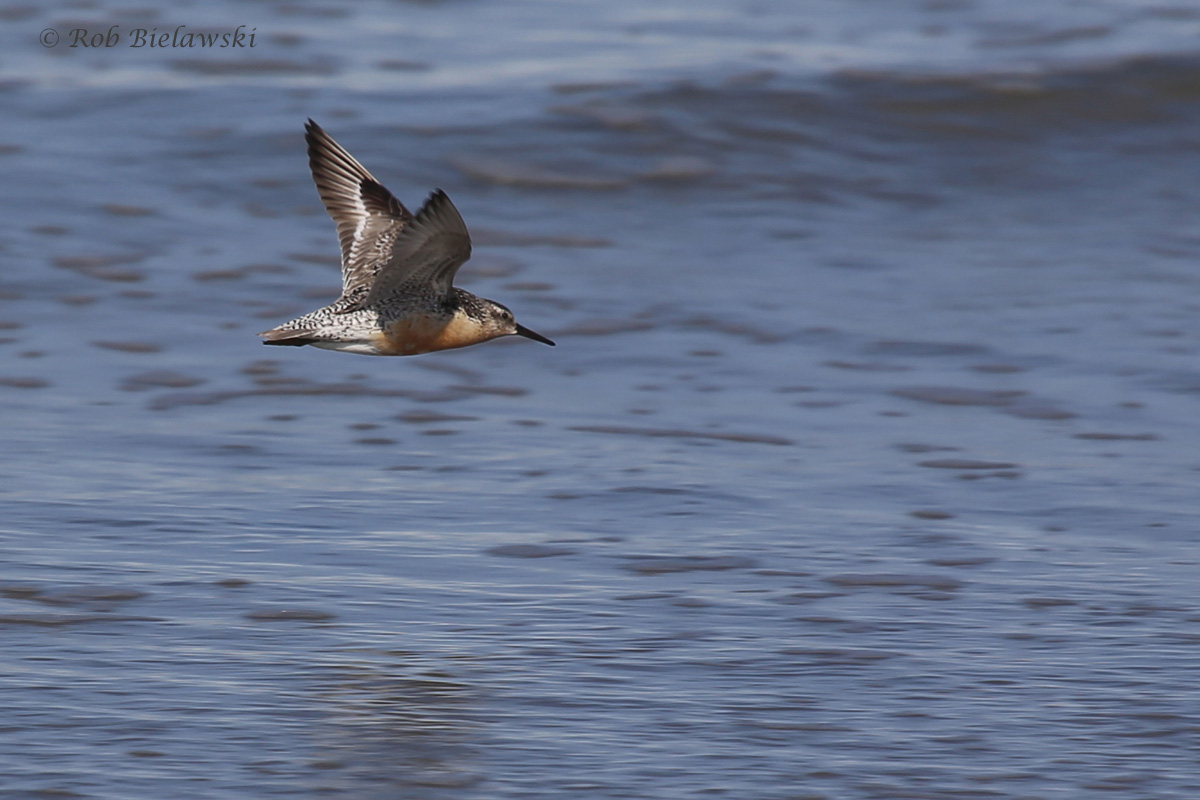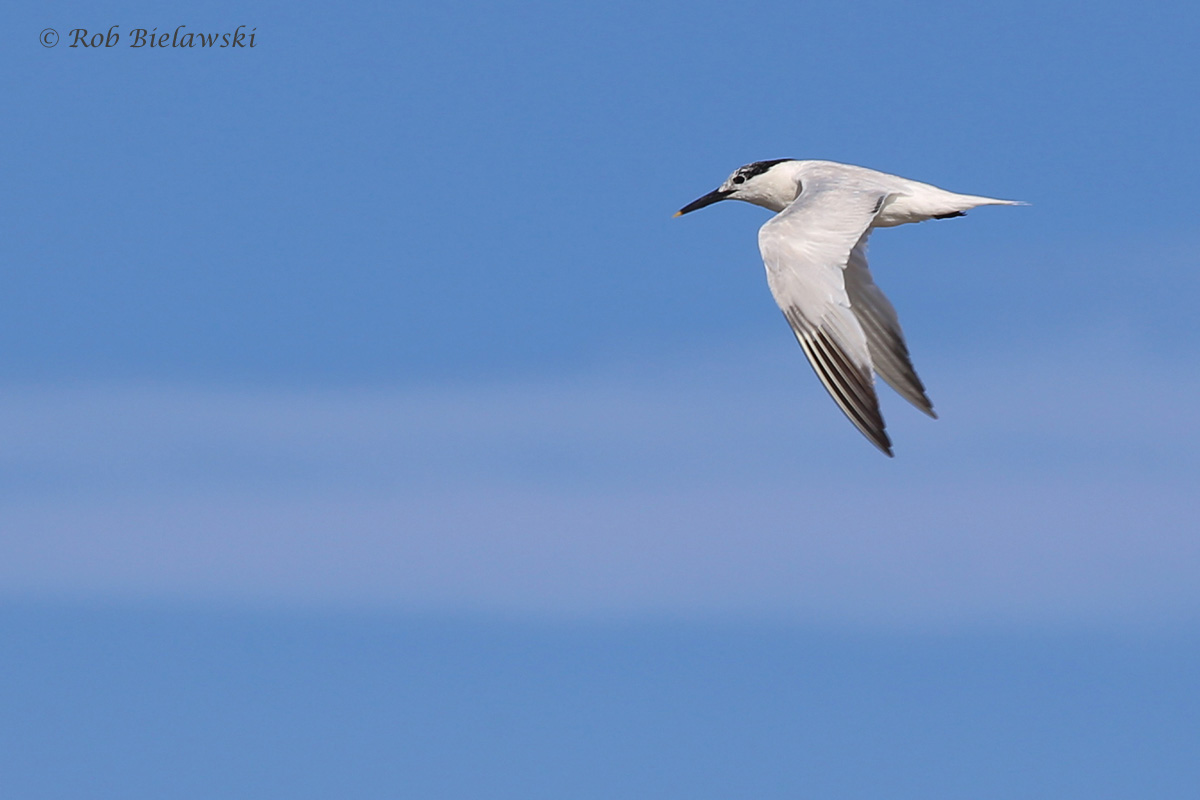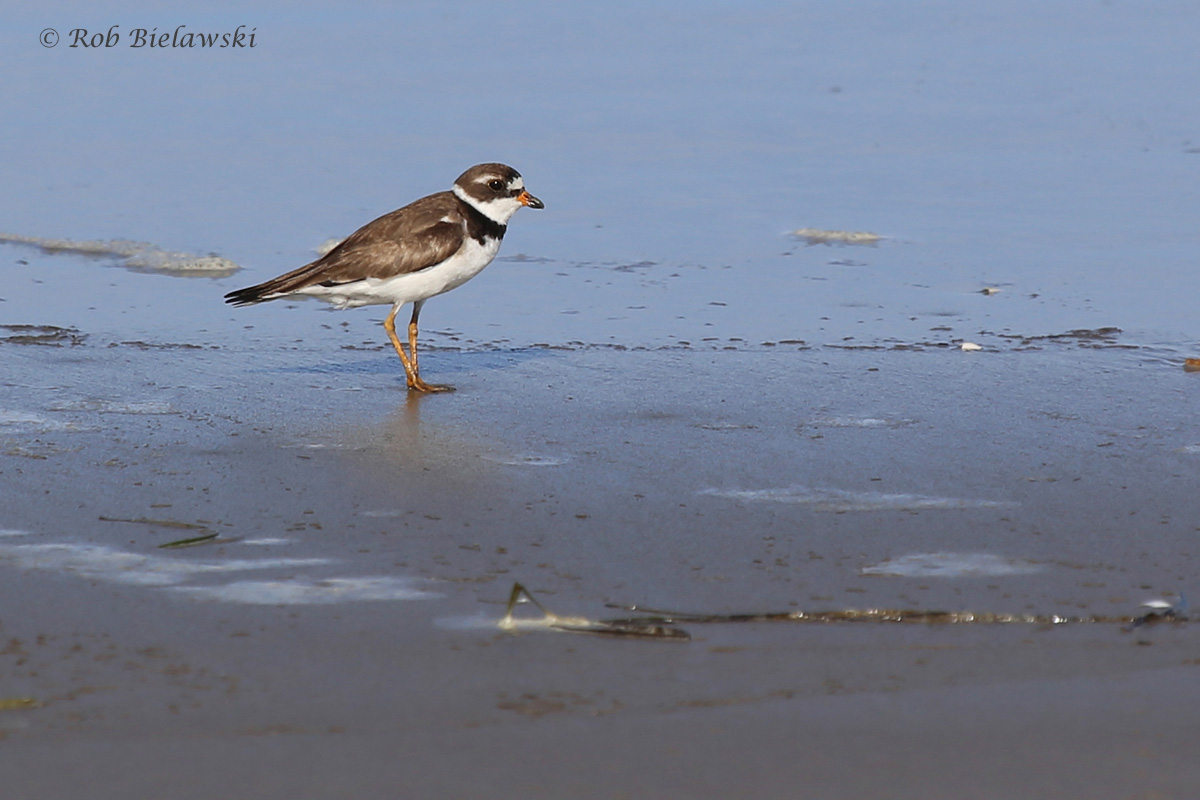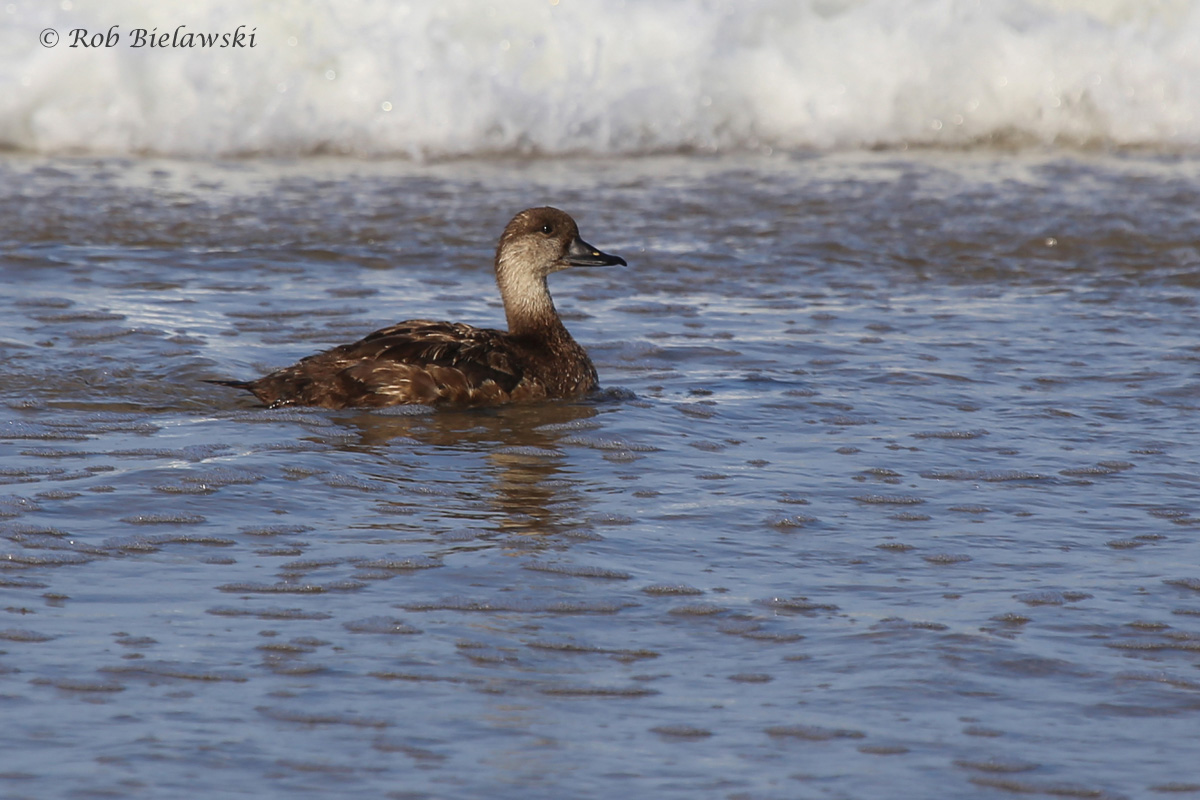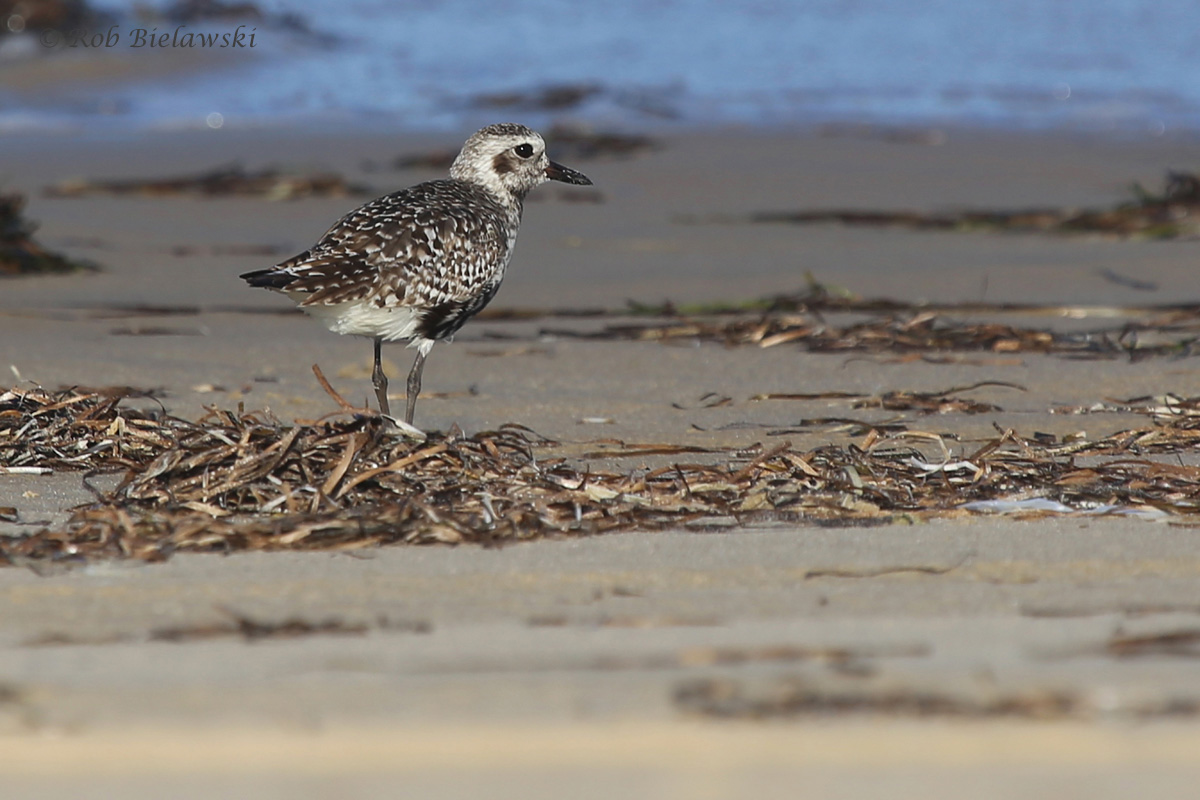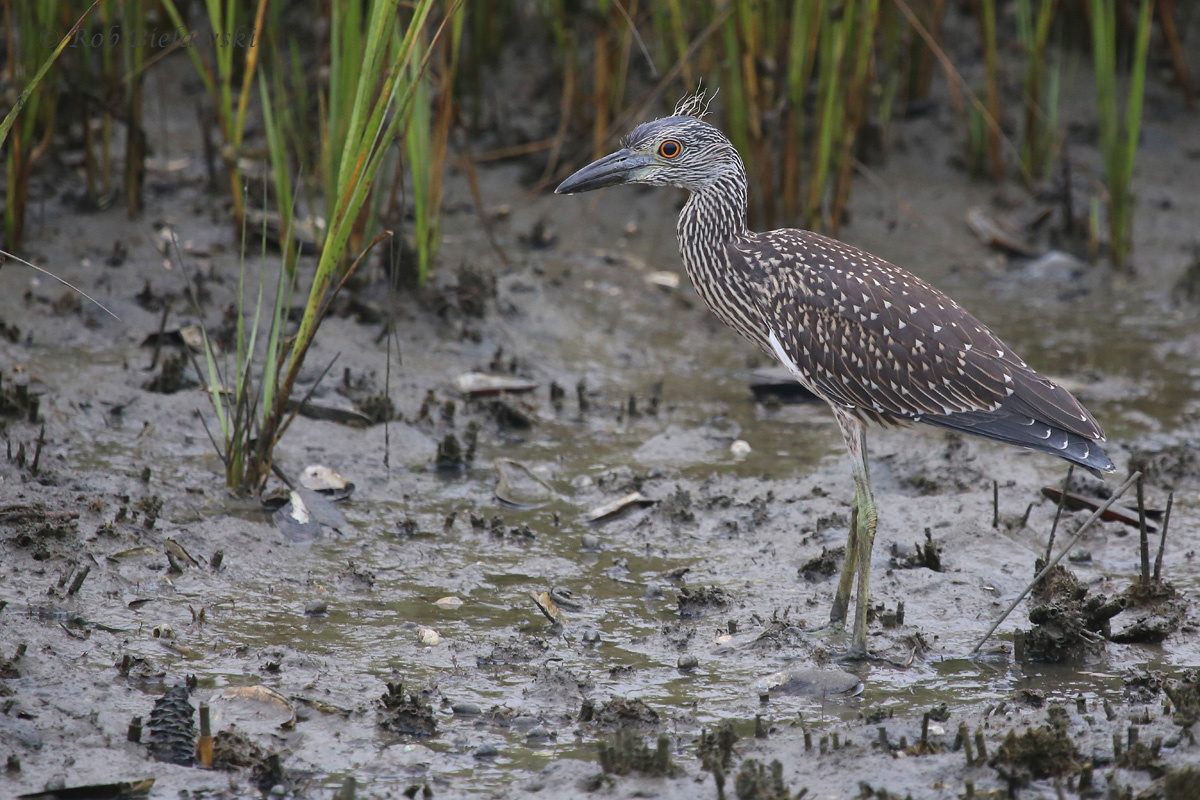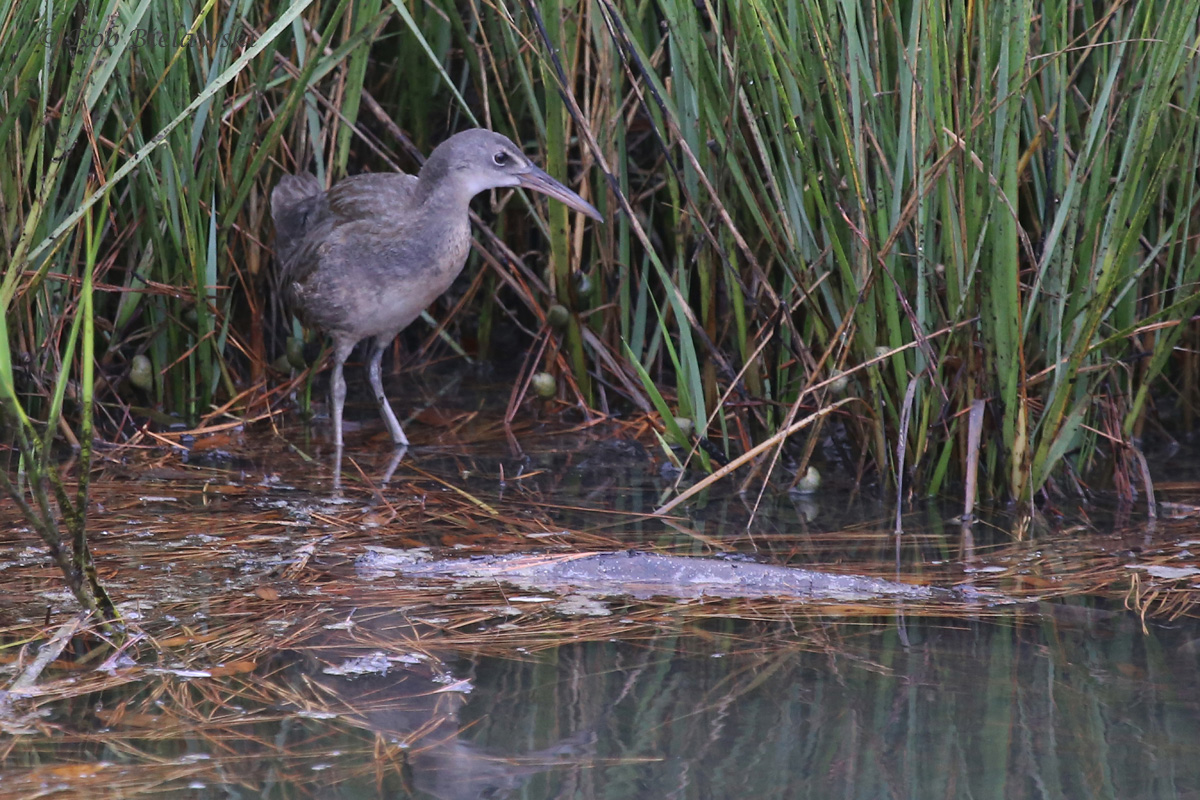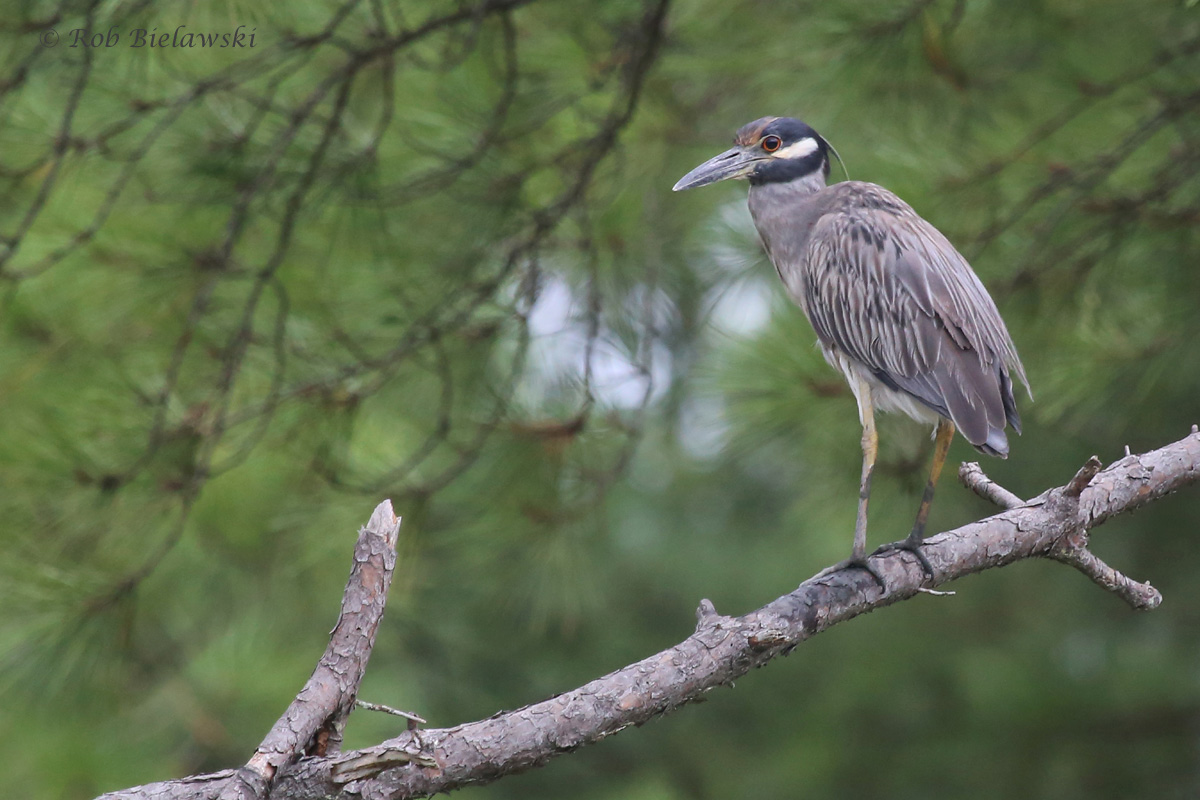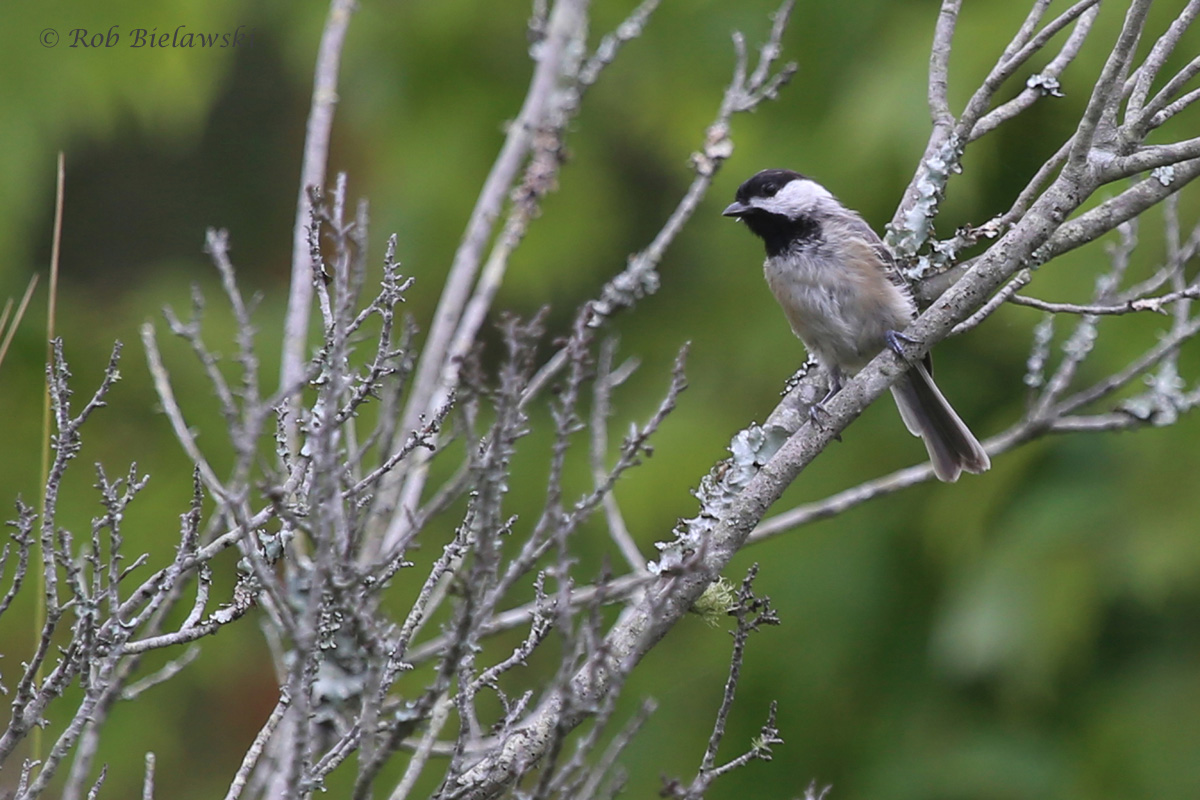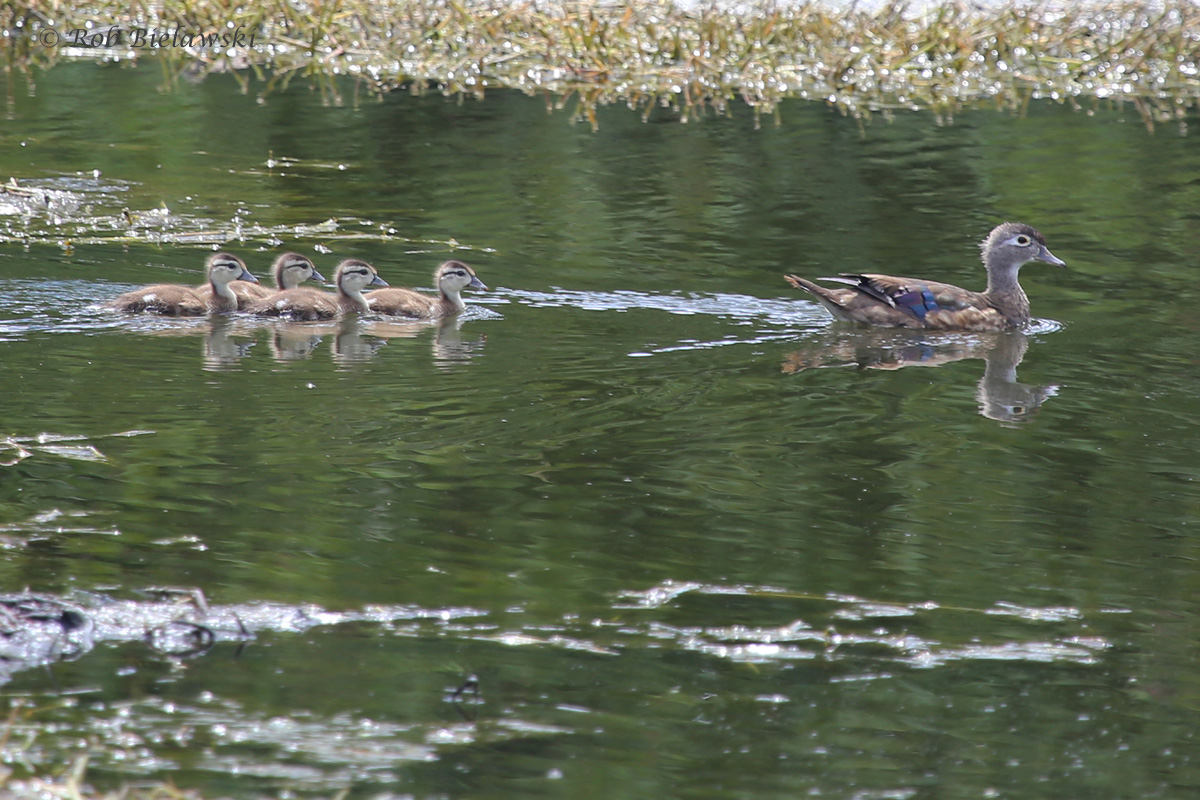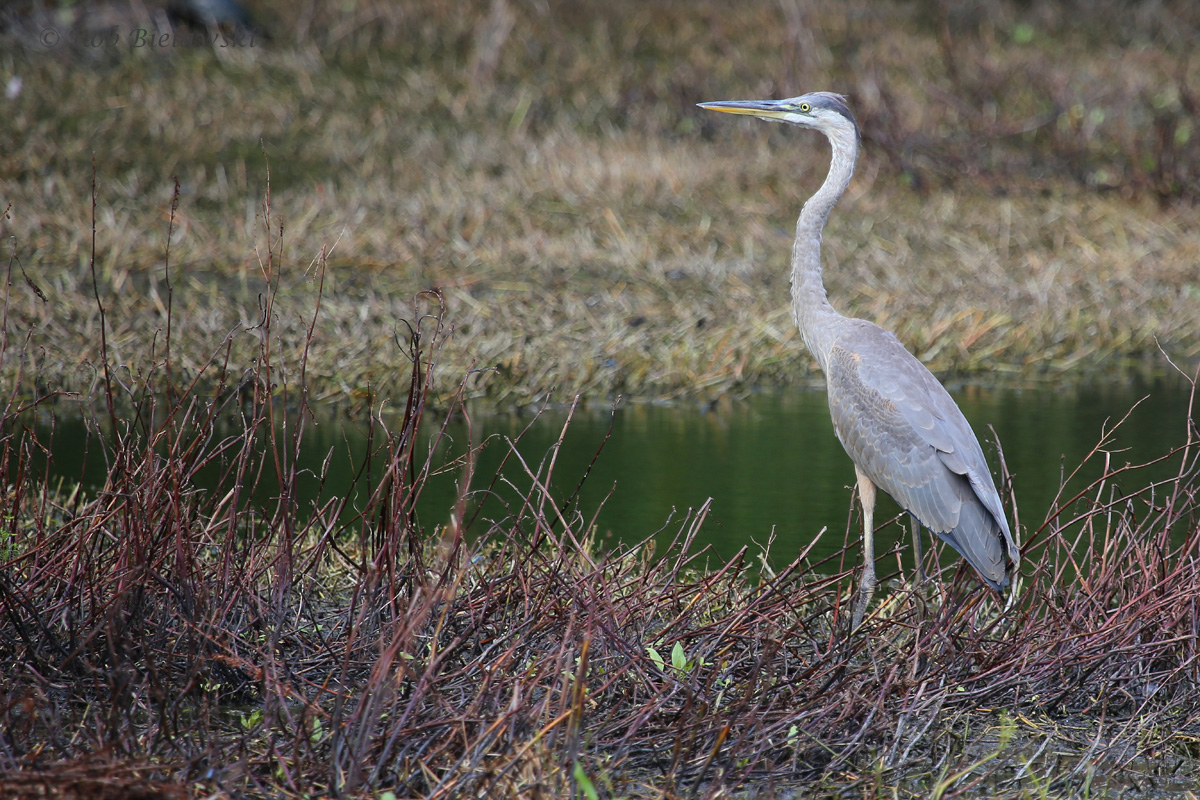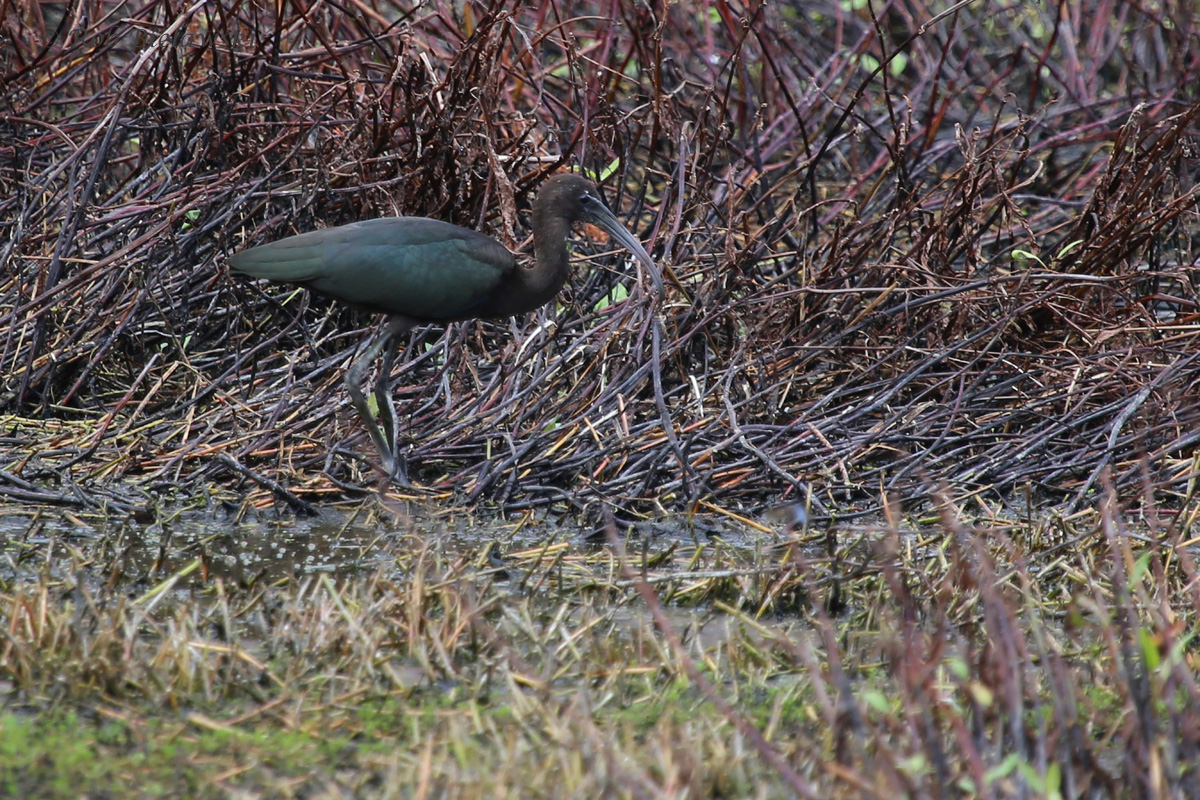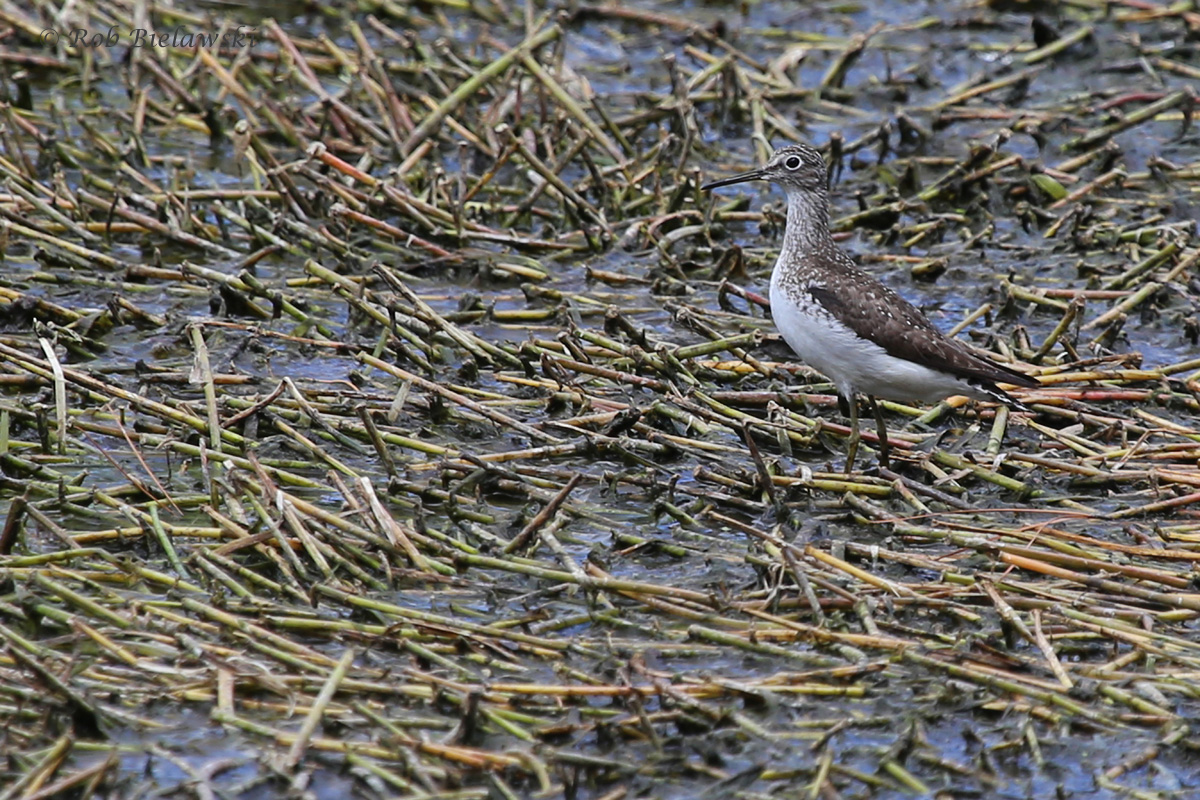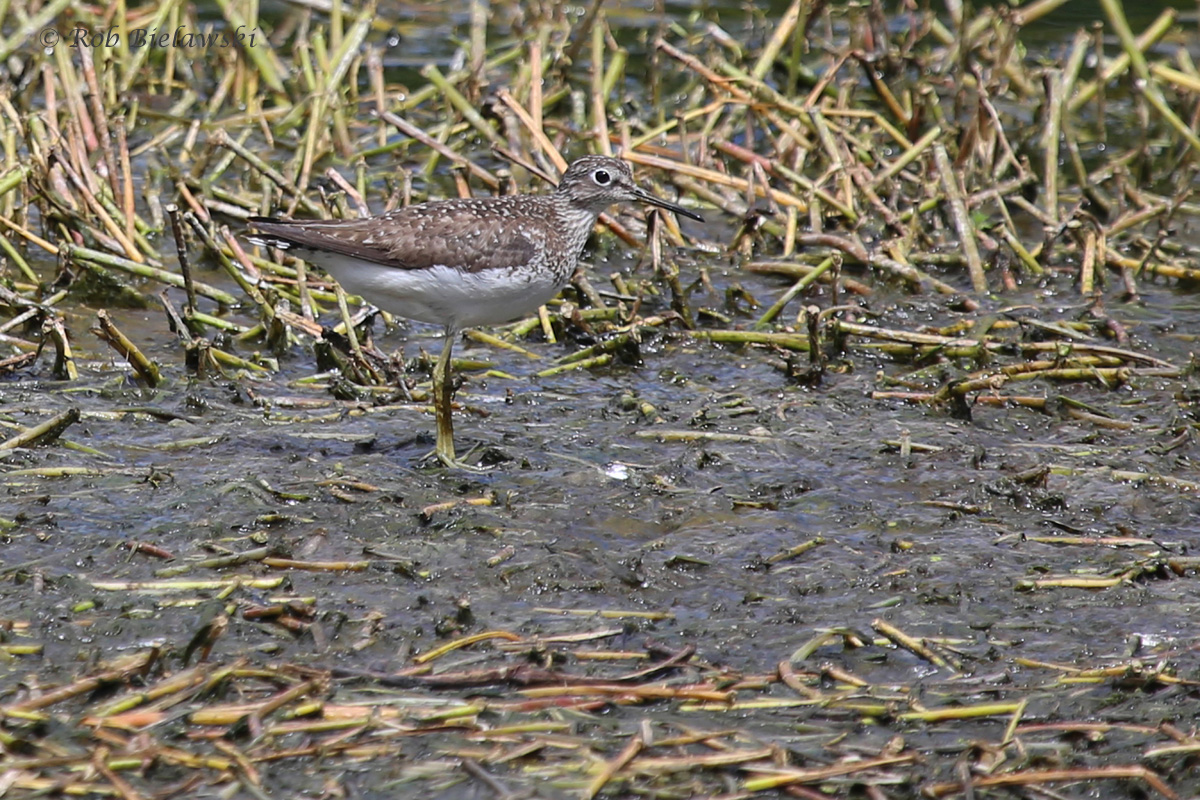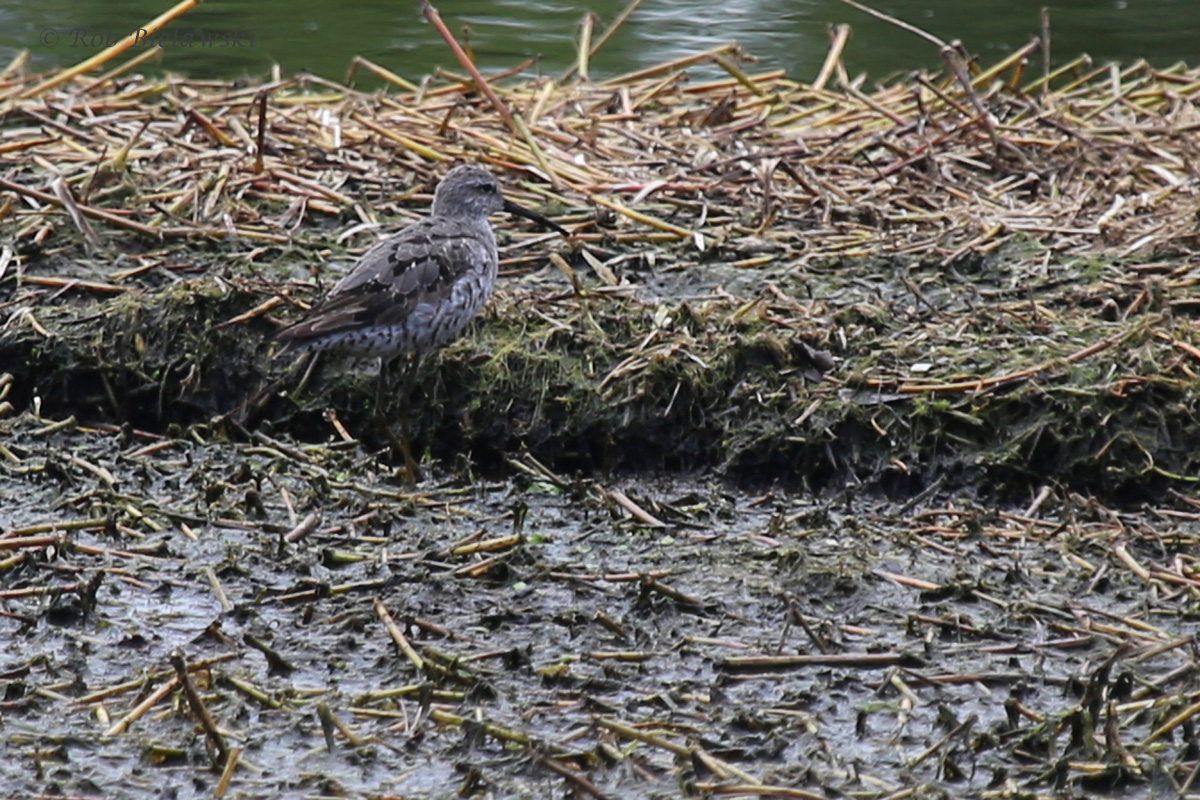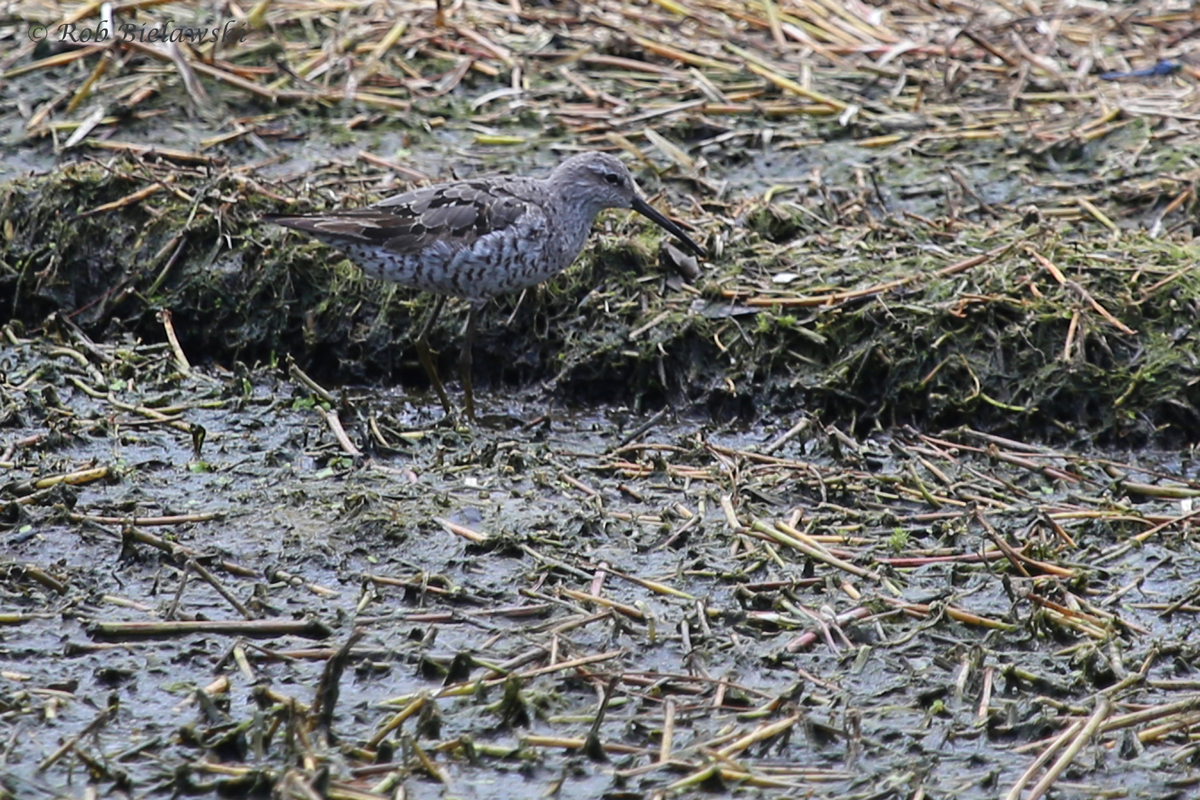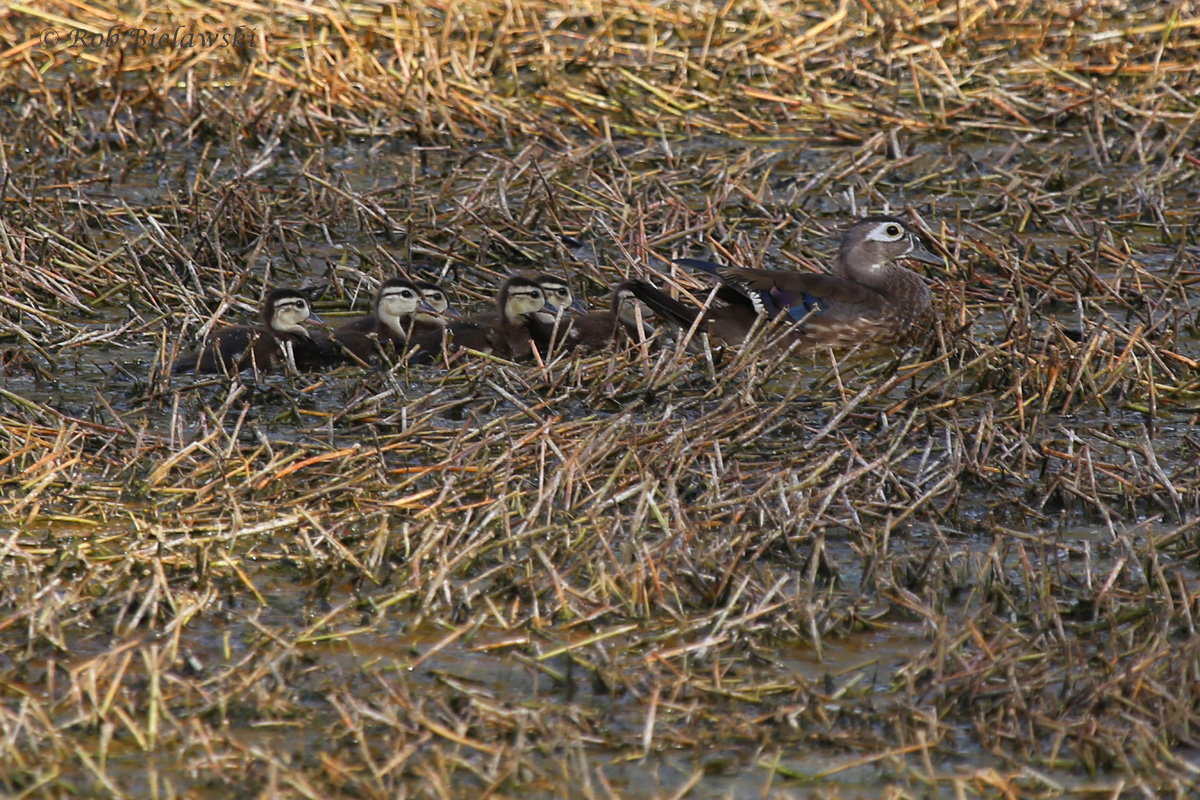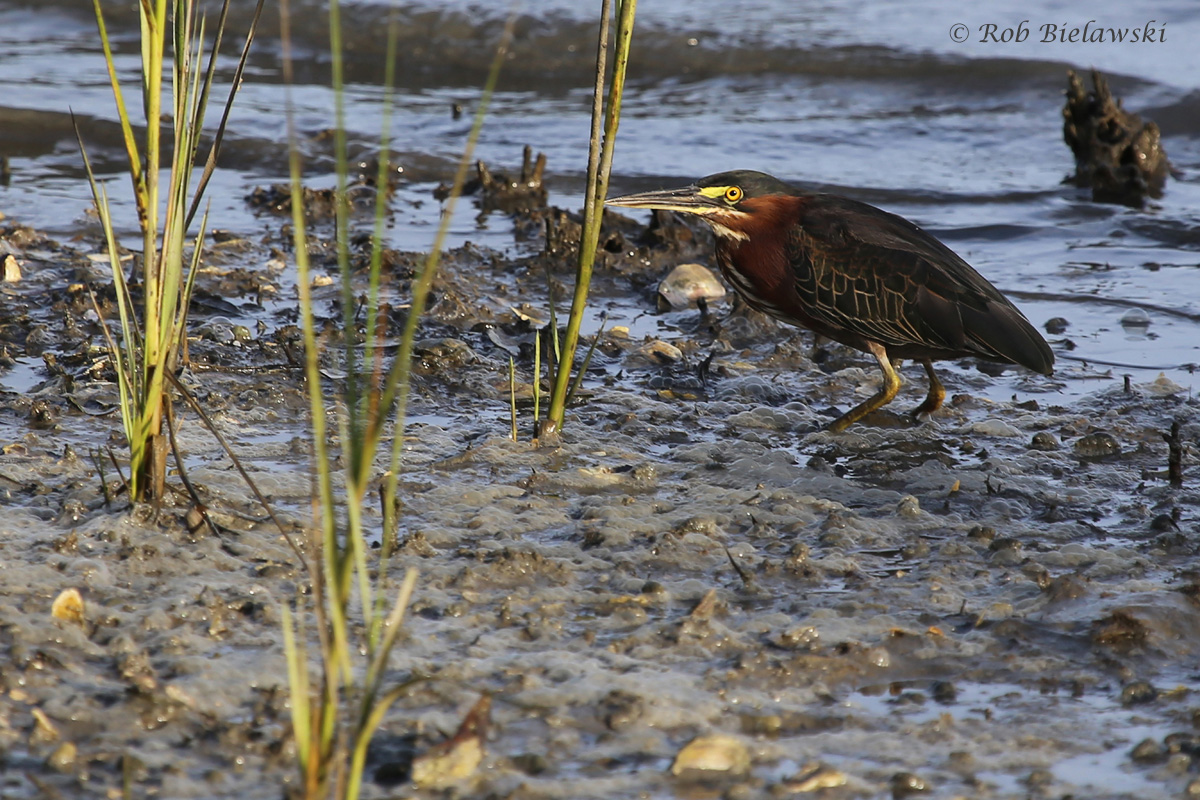 OBSERVATIONS: For the first time in 2016, a MARBLED GODWIT was observed within our boundaries (4 Aug / Back Bay NWR / Liam Tsao), but unfortunately it was only sighted one time before it likely moved out of the area. Marbled Godwits were found wintering in high numbers (varying counts of 200-400+ individuals) this year at Northampton County's Willis Wharf to our north, and at Pea Island NWR to our south but for whatever reason, we just don't seem to log them here in Virginia Beach though I suspect the Lynnhaven River mudflats could easily hold some that just go unnoticed, especially during the transition months. Interestingly, a quick check of eBird during the winter months (Dec-Feb) only shows one record of this species in Virginia Beach (17 Dec 1993 / Back Bay NWR / John Gallegos)! In addition to the Marbled Godwit, we also had our first AMERICAN AVOCET sighting of the year at Pleasure House Point NA (7 Aug / Andrew Baldelli & Tracy Tate)! While there are consistently high numbers of this species in fall at sites like Pea Island NWR to our south and Craney Island to our west, individuals are rarely picked up within the borders of Virginia Beach. In fact, the last American Avocet to be observed here was an individual seen flying over Shore Drive (11 Sep 2015 / Timothy Barry) and then later observed on exposed mudflats at Pleasure House Point NA from 13-17 Sep. Sadly, the 2016 individual didn't stick around for as long and there was only a single additional sighting reported the following day (8 Aug / David Beloff via Facebook). No other observations were submitted to eBird, and certainly not for a lack of effort as several local birders made the attempt since like all first-of-year (FOY) birds, no one likes to miss them! A remarkable third FOY species was also noted this period when an Anhinga was found (9 Aug / Jonathan Snyder) at Stumpy Lake NA. Unfortunately, this sighting wasn't as exciting as it could have been, as the individual was sadly wrapped up in fishing line and had to be immediately taken to a local rehabber to hopefully get it healthy again. This is the first Anhinga reported to eBird in Virginia Beach since 2012, though there was at least one more recent sighting that was just never input from 2015 I believe (Lake Tecumseh / Mary Catherine Miguez). Along with these great FOY finds, Virginia Beach also saw its first Yellow Warbler of the fall season at Munden Point Park (7 Aug / David Clark), with a second individual found the following day as well (8 Aug / Rosemont & Holland / Carolyn Page). Like the Black-and-white Warbler mentioned in last period's article, Yellow Warblers are a species that is often shown as a breeder in Virginia Beach by field guides, but recent breeding confirmations are missing entirely from eBird, and this sighting and another in Hampton on the same date were the first observations since May for all of Hampton Roads as a whole, lending further credence to this species being a transient here rather than a true summer resident, at least in recent years. In addition to the Yellow Warbler, we also had our first American Redstart sighting of the fall season (8 Aug / Back Bay Landing Rd. / Karen & Tom Beatty), as no other individuals of this species had been observed here since spring migration came to a close in late May. Redstarts fall in with the Yellow Warblers in terms of issues with calling them summer residents here or not, but their June/July reports in recent times are scant as well. Our last new fall arrival for the period was a lovely Stilt Sandpiper (9 Aug / Andrew Baldelli) in partial molt between its breeding and nonbreeding plumages, found on a small marshy pond off Shore Drive in Bayville Farms Park along with a fair number of other shorebird species. This "pond" primarily acts as a sediment & litter trap, helping to prevent pollutants from entering Lake Joyce on the north side of Shore Drive but the water levels right now are perfect for shorebirds to use to rest & refuel along their southbound migration; it would be a spot worth checking if you're in the area. This individual stuck around all day, being reported three additional times, but it was not observed the following morning so it has likely departed the area. Though the first-of-season (FOS) Red Knot for Virginia Beach was already noted (27 Jul / Robert Wood), potentially this same individual was observed on the beach at False Cape SP (5 Aug / Rob Bielawski) and any sightings of Red Knots are always worth mentioning since they're a species observed somewhat infrequently, though they're annually occurring. Though not technically 'noteworthy', there was a few more 'interesting' observations this period in Virginia Beach that warrant mention in this article. While Eastern Screech-Owls are a year-round resident of Virginia Beach, it isn't all that often that at least 5 individuals are reported, like the 5 that were observed in the Kings Grant neighborhood (3 Aug / Ron Furnish & Marie Mullins), making this one of the higher counts of the species recorded in the city recently. Another permanent resident that popped up in reports this period was Seaside Sparrow. While the species as a whole is present here year-round, they're a species that isn't observed & reported with much frequency so a pair seen at Fort Story (5 Aug / Karen & Tom Beatty) and four individuals at Pleasure House Point NA (7 Aug / Andrew Baldelli & Tracy Tate) are worth mentioning because this might mean that individuals within the species population are now in a state of migration, which can bring higher than normal numbers into the region (similar to what was observed during spring along Rudee Inlet). Purple Martins appear to be grouping up for their fall migration, and counts in the hundreds have started popping up from Back Bay NWR and the rural sections of southern Virginia Beach primarily around Princess Anne WMA. Clapper Rails, Yellow-crowned Night-Herons & Semipalmated Plovers are being observed in very high numbers at Pleasure House Point NA and anyone interested in seeing these species should plan a trip around the low tide when the shoreline mudflats and primary sandbar provide the largest area of feeding habitat for these species. Despite many checklists submitted to eBird from the beaches surrounding our city, there was no reports of Black Terns this period; hopefully next period they are picked up again as they should continue passing us on their southbound migration.
SPECIES DOCUMENTED BY MEDIA submitted for Virginia Beach during this period included: 2 AUG – Little Blue Heron & Glossy Ibis (Back Bay Landing Rd. / Karen & Tom Beatty). 4 AUG – Wood Duck, Great Egret, Green Heron Glossy Ibis & Solitary Sandpiper (Bayville Farms Park / Andrew Baldelli). 5 AUG – Osprey, Barn Swallow & Song Sparrow (Fremac Dr. / Laura Mae); Black Scoter, Black-bellied Plover, Semipalmated Plover, Ruddy Turnstone, Red Knot, Willet, Ring-billed Gull, Lesser Black-backed Gull, Common Tern, Royal Tern & Sandwich Tern (Back Bay NWR / Rob Bielawski). 6 AUG – Yellow-crowned Night-Heron & Clapper Rail (Pleasure House Point NA / Rob Bielawski); Yellow-crowned Night-Heron, Sanderling, Spotted Sandpiper, Laughing Gull, Common Tern & Rock Pigeon (South Thimble Island / David Clark); Carolina Chickadee (Milldam Creek Boardwalk / Rob Bielawski); Ruby-throated Hummingbird (Prince Phillip Dr. / Ron Furnish & Marie Mullins). 7 AUG – Short-billed Dowitcher & Laughing Gull (Back Bay NWR / Lisa Rose); White Ibis & American Avocet (Pleasure House Point NA / Andrew Baldelli & Tracy Tate). 8 AUG – Yellow-crowned Night-Heron, Clapper Rail, American Oystercatcher, Semipalmated Plover, Black Skimmer & Sparrow sp. (Pleasure House Point NA / Karen & Tom Beatty); Mallard, Double-crested Cormorant & Spotted Sandpiper (Kempsville Lake / Brandon Holland); White Ibis (Pleasure House Point NA / Lisa Rose). Great Blue Heron, Sanderling, Greater Yellowlegs, Willet, Ring-billed Gull, Carolina Wren, Northern Mockingbird & Eastern Towhee (Back Bay NWR / Matthew Echaniz); Wood Duck, Great Blue Heron, Glossy Ibis, Stilt Sandpiper & Solitary Sandpiper (Bayville Farms Park / Rob Bielawski); Laughing Gull, Purple Martin & Barn Swallow (Dam Neck Station Rd. / David Clark); Stilt Sandpiper & Solitary Sandpiper (Bayville Farms Park / Karen & Tom Beatty); Stilt Sandpiper, Least Sandpiper & Solitary Sandpiper (Bayville Farms Park / Kim Harrell); Wood Duck, Mallard, Great Blue Heron, Great Egret, Glossy Ibis, Stilt Sandpiper, Least Sandpiper & Solitary Sandpiper (Bayville Farms Park / Ron Furnish & Marie Mullins). 10 AUG – Mallard, Spotted Sandpiper, Laughing Gull & Eastern Kingbird (Kempsville Lake / Brandon Holland); Wood Duck (Bayville Farms Park / Rob Bielawski); Green Heron, Semipalmated Plover & Black Skimmer (Pleasure House Point NA / Rob Bielawski).
LOOKAHEAD: Temperatures might bounce around a bit during August, but overall we should continue to see a drop in the mercury. Of the species that have expected arrival dates during mid-August (or earlier) we have not yet logged a Long-billed Dowitcher, Dunlin, Northern Waterthrush, White-rumped Sandpiper, Canada Warbler, American Golden-Plover, Northern Harrier, Baltimore Oriole, Blue-winged Oriole, Chestnut-sided Warbler, Black-throated Blue Warbler, Bobolink, Sora, or Lark Sparrow in Virginia Beach yet this fall. Birders should continue to search for shorebird species on beaches and mudflats around low tide, and in agricultural fields or any other habitat capable of holding large water puddles during high tide when they are forced to seek out new feeding grounds. Be mindful also that songbird migration will be starting to creep up on us, and forested parks will again start to become important spots to check in the near future. Those seeking out non-annually occurring (essentially, rare) species should be mindful that the following species all have extreme arrival dates that make them possibilities here per the Gold Book: Upland Sandpiper & Wilson's Phalarope (mid-July arrivals), Buff-breasted Sandpiper, Baird's Sandpiper & White-winged Dove (late July arrivals), Rufous Hummingbird, Sandhill Crane, Golden-winged Warbler (early August arrivals), and Red Phalarope, Bridled Tern, Long-tailed Jaeger, Olive-sided Flycatcher & Mourning Warbler (mid-August arrivals). So far, none of these rarities have been observed this year during fall migration in Virginia Beach. Most of these species require very specific weather patterns to bring them in, or can be found in only a very specialized habitat, so one should never expect to simply happen upon these species, but, they're possible for those seeking a challenge!
For more information on this thrice-monthly Birding Blog, please check out the Journal Overview Page on the website. It provides background information as to what sightings are considered for the blog, details about the format of the blog, and it will likely answer many other questions that readers might be wondering about as well! As always, thank you for reading, and please click the Heart icon to the lower right of this post to let me know you stopped in!