After a slight relief from the summer's heat in early August, a lowering of temperatures was somewhat expected moving forward, however, we instead saw a steep rise through the mid-August period, with three days hitting 100 degrees F. Unhindered by the heat wave, shorebirds continue to move through the region, and species diversity has continued to increase steadily since July. Top birds during this mid-August period in Virginia Beach included first of season arrivals of Gadwall & Dunlin, and continuing reports of Piping Plover, Red Knot, Whimbrel, Black Tern, American Redstart & Yellow Warbler which are all expected in August, but are still sought after targets. Additionally, there was reports of Northern Bobwhite and Grasshopper Sparrow which can be somewhat difficult to find here, though they aren't unexpected. WEATHER: Temperatures this period made a complete shift from what was anticipated. Overall, the mid-August period's average daily high temperature rose to an extreme 96.9 degrees F (+6.6 degrees from the early August period); the average daytime lows also rose to 81.0 degrees F (+2.5 degrees). The previous 10-year average daily highs & lows for the mid-August period were 85.2 & 70.0 degrees F, respectively which puts this period in 2016 at an incredible +11.7, and +11.0 degrees when comparing to the averages! Also during the previous 10-year period, the maximum average daily highs & lows were 87.5 & 73.4 degrees F (2010), making this year's period the warmest in terms of daily average low temperatures since at least 2005 where I've yet to analyze the weather data prior to. Notably, the average daily low temperature of 81.0 degrees F is the warmest average during any period of the year dating back to 2005, just 0.4 degrees above our late July 2016 period, which further points out just how hot this summer has been. The excruciating heat provided little in the way of precipitation, with rainfall occurring on only three of the ten days, with total accumulations of 0.87 inches, 0.84 inches of which fell on 19 Aug. Heavy localized downpours occurred on 17 Aug primarily along the Shore Drive corridor, though this wasn't picked up by the Oceana Naval Air Station gauges. The north Atlantic basin also sprang to life in terms of tropical activity. Tropical Storm Fiona formed, but it is likely to break up completely or recurve out to sea near Bermuda. Invest 99L on the other hand, has some potential to track towards us in the next week or so, making it something to keep an eye on during the late August period.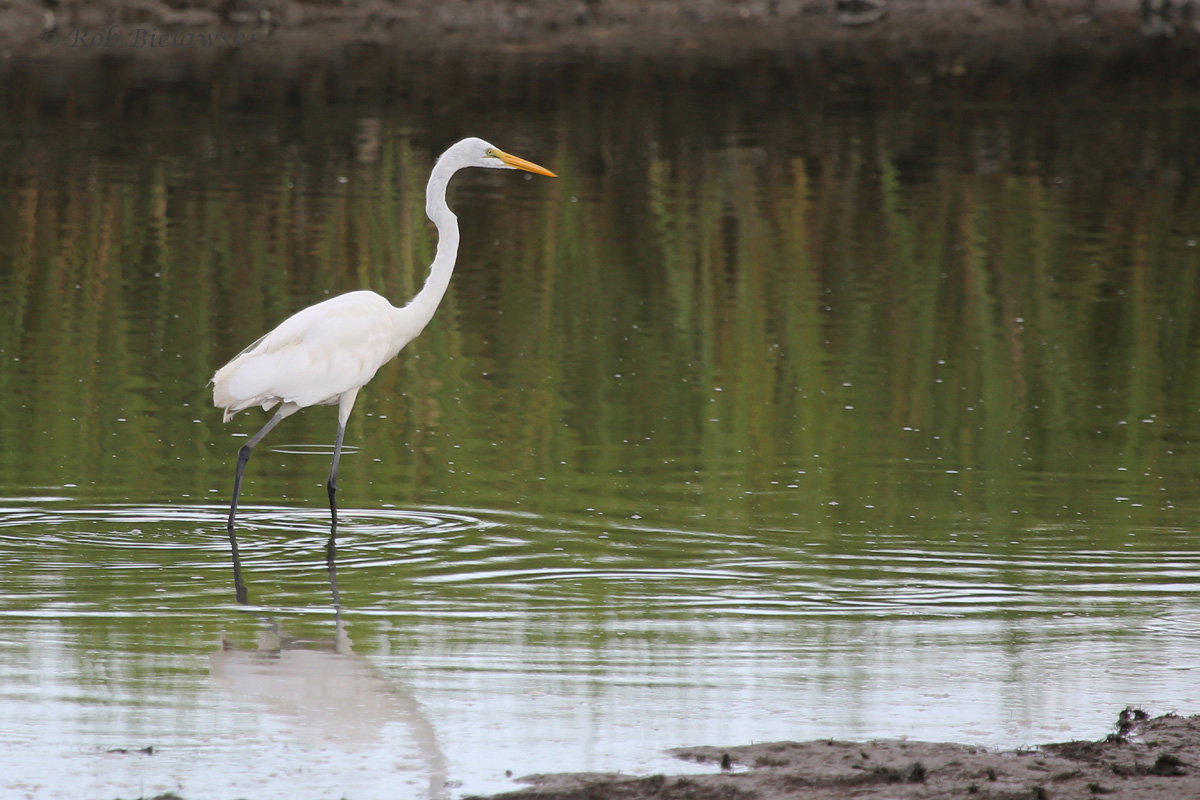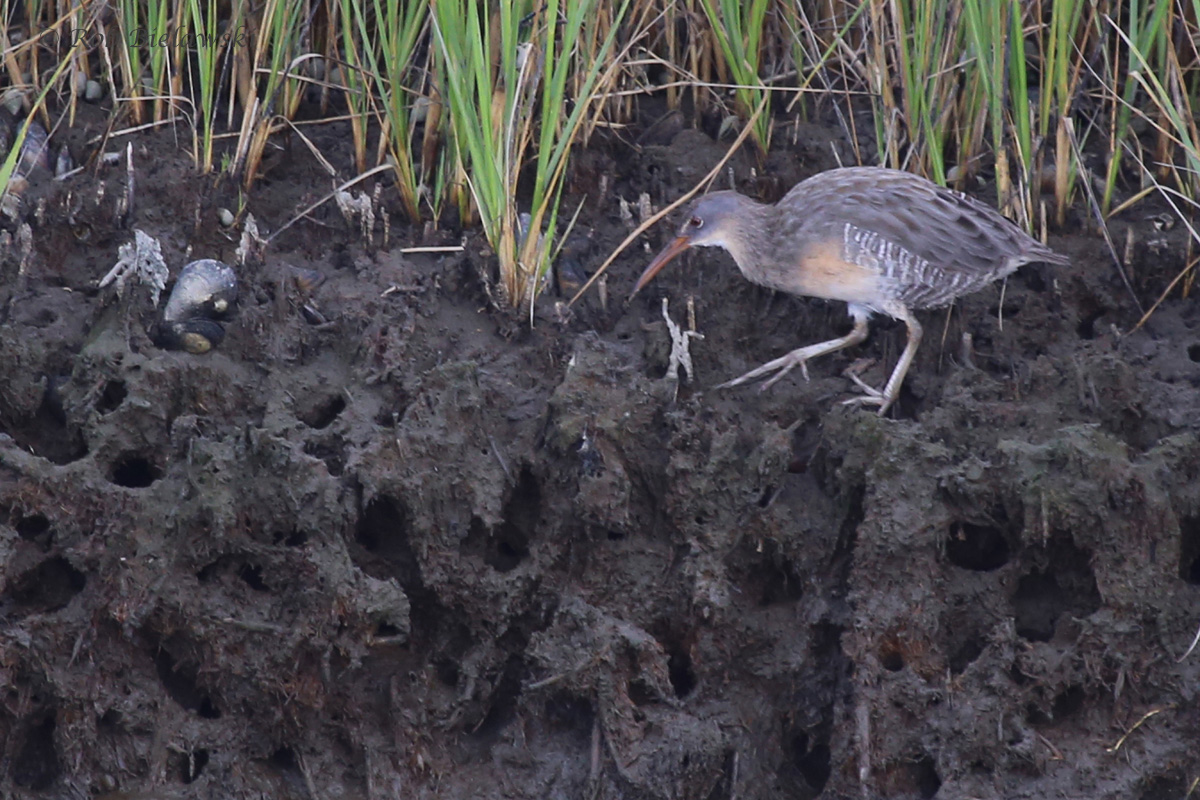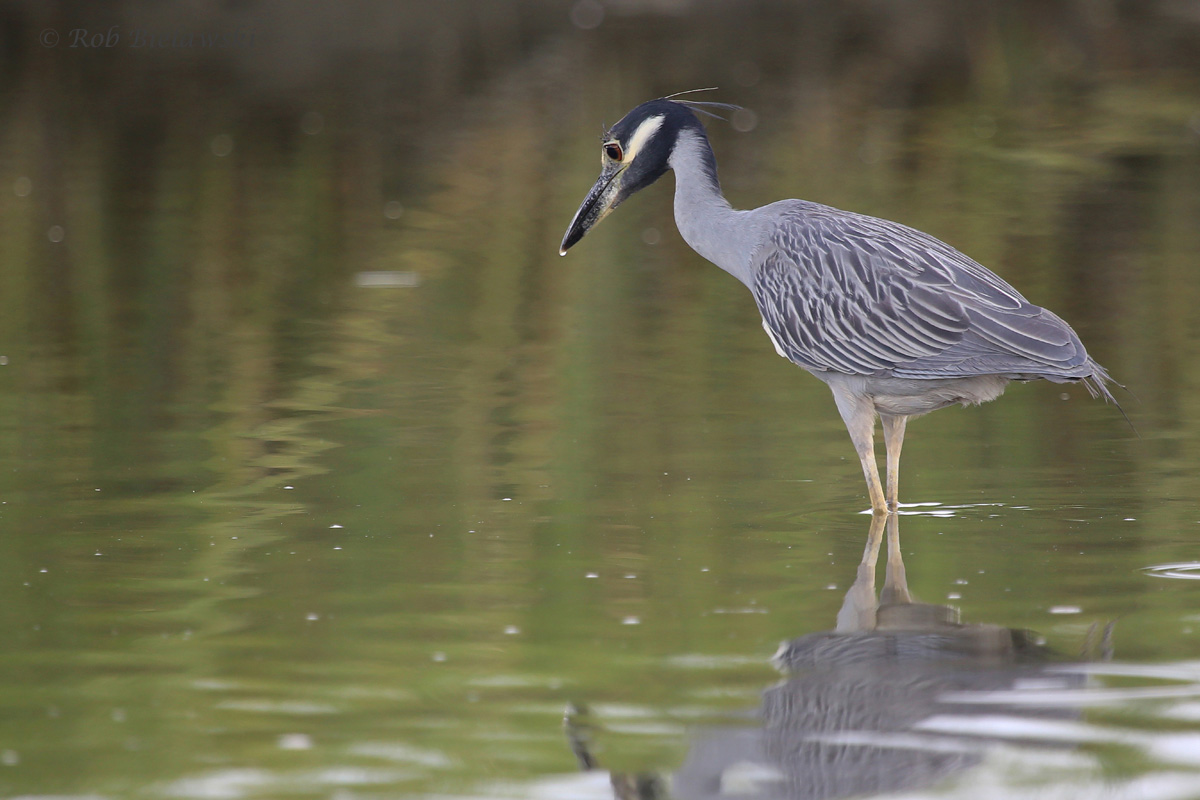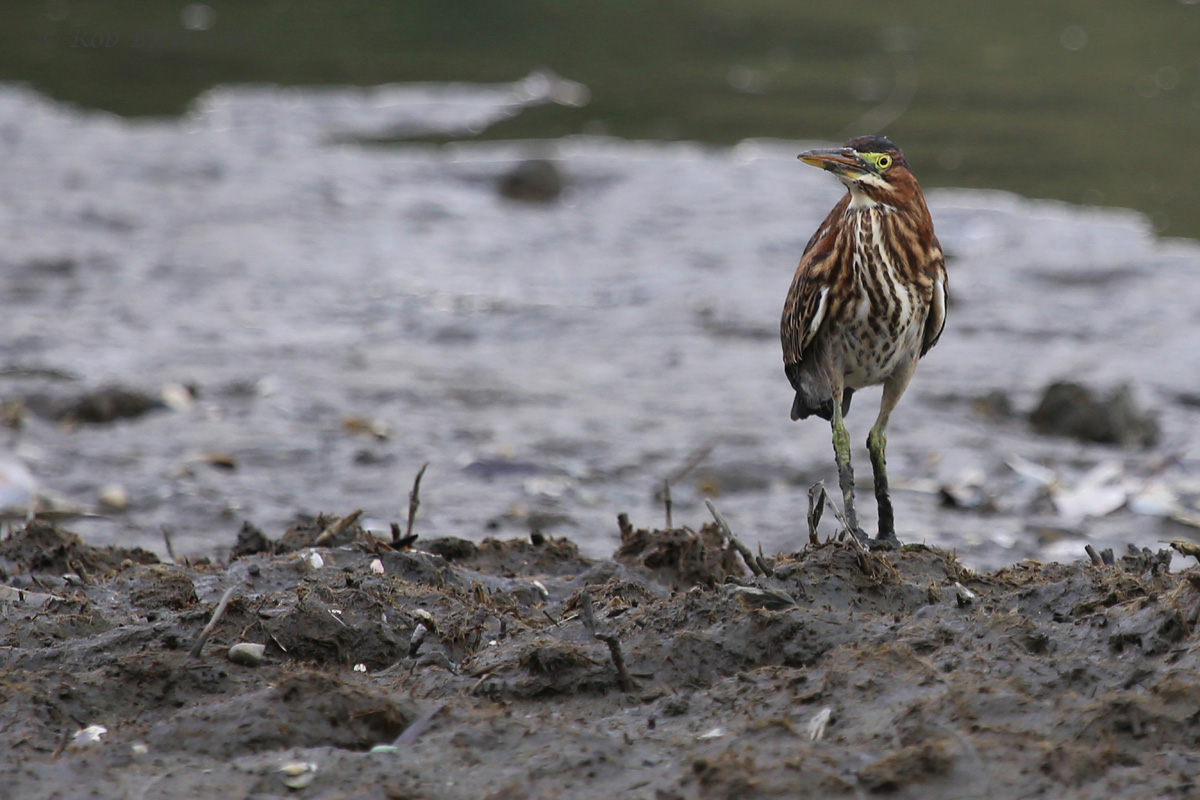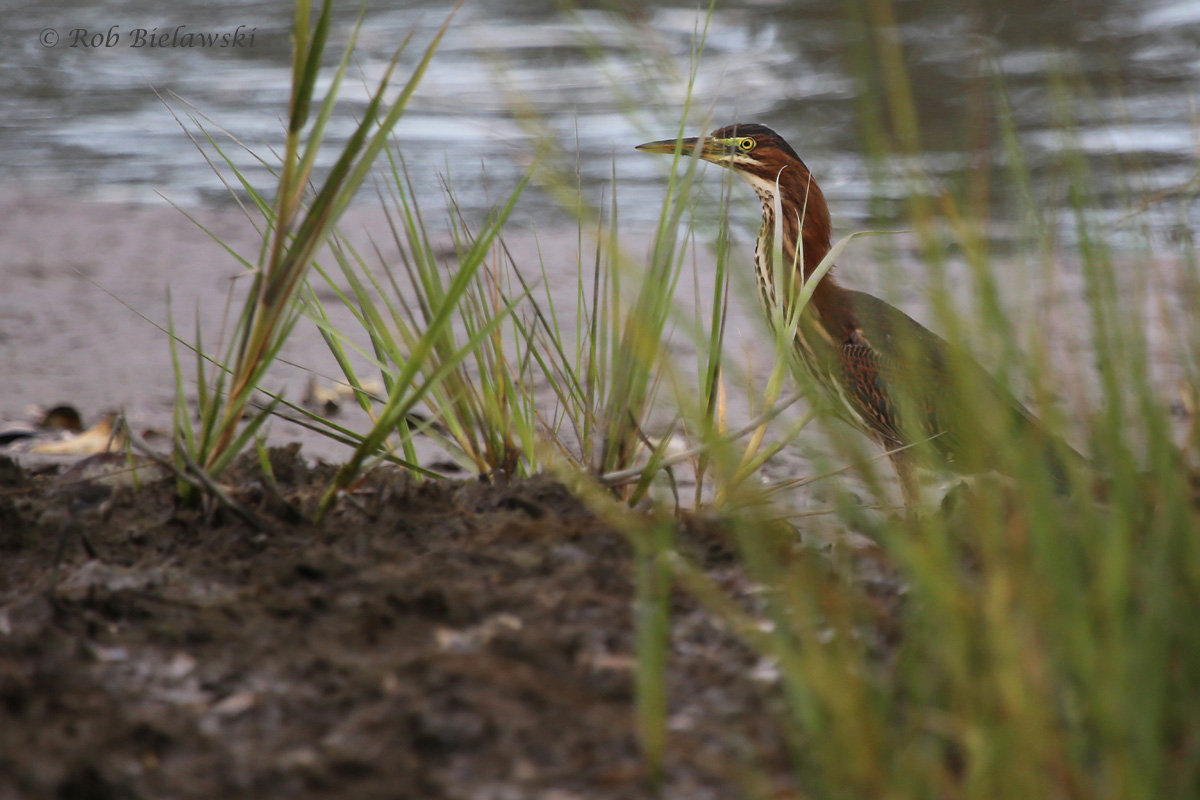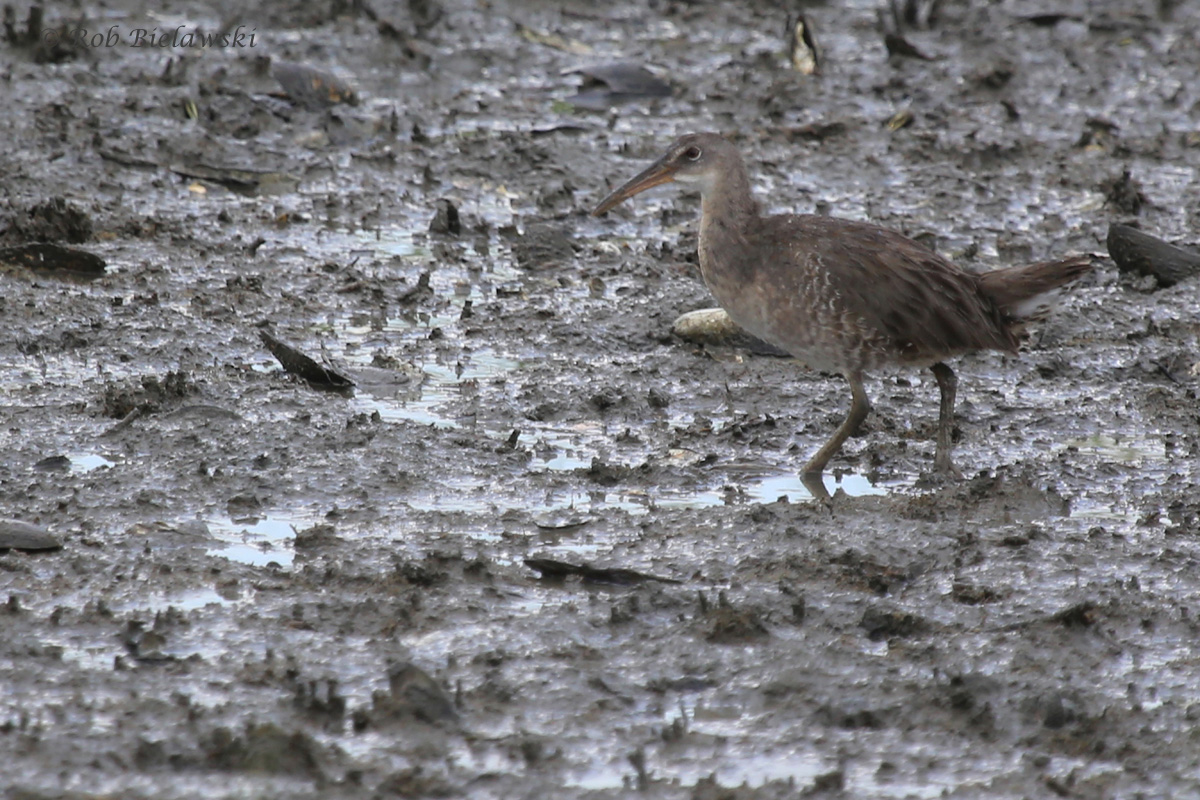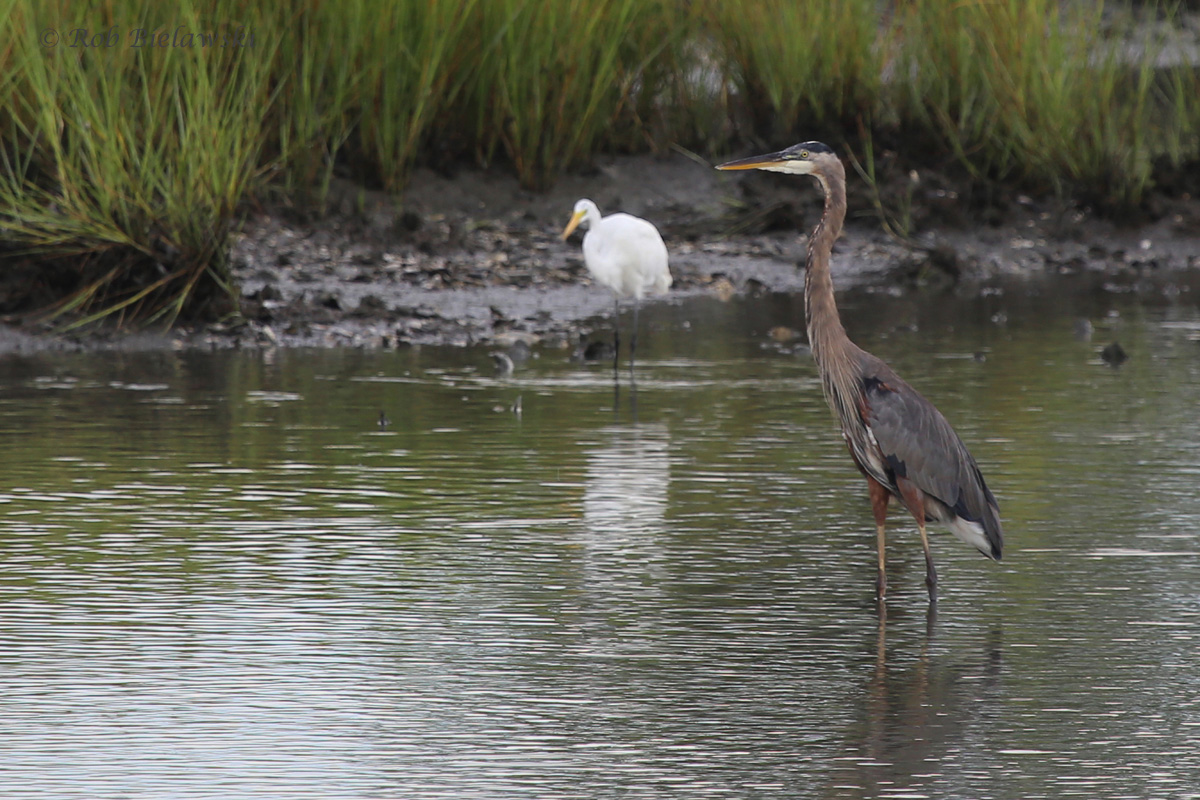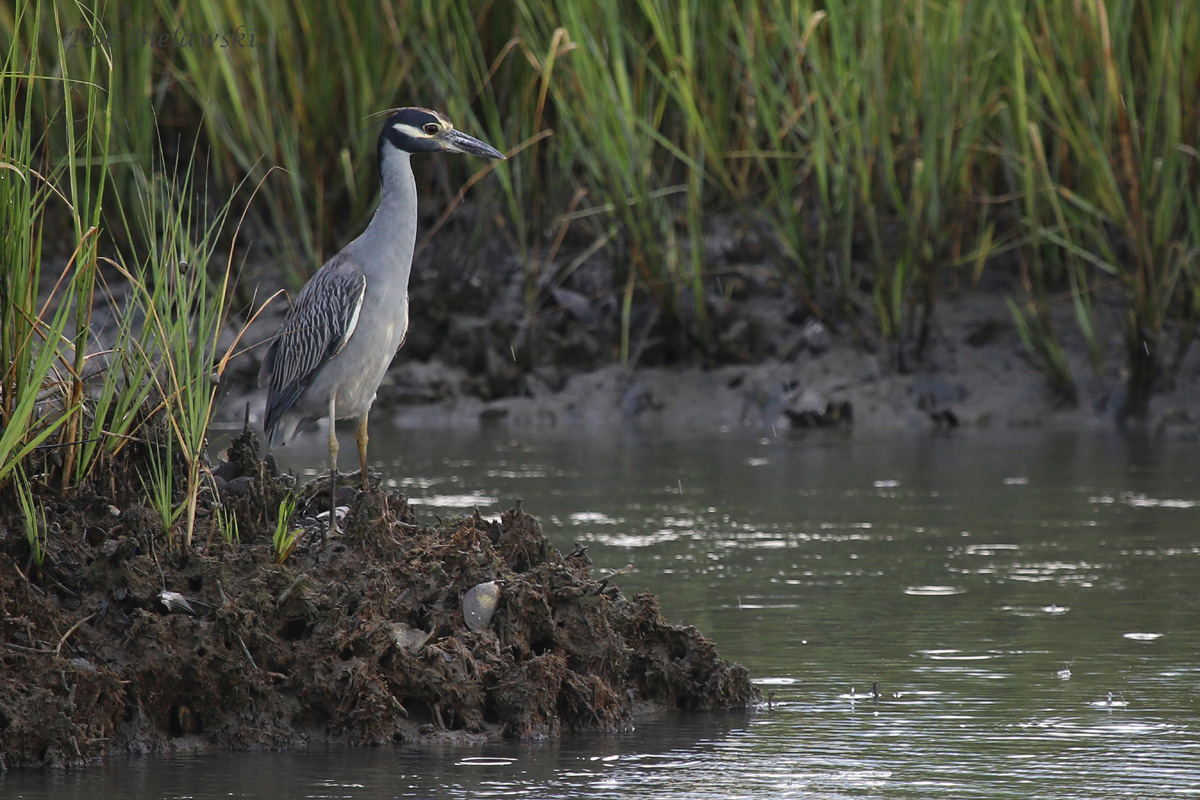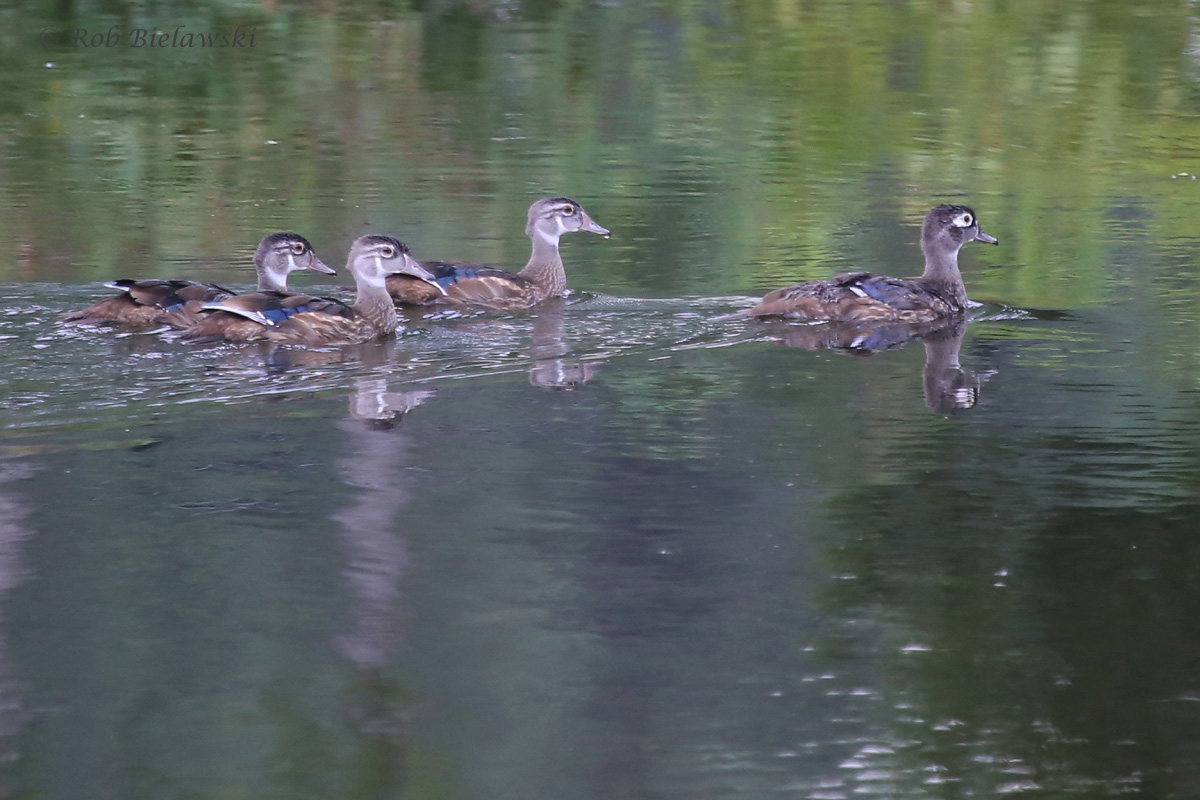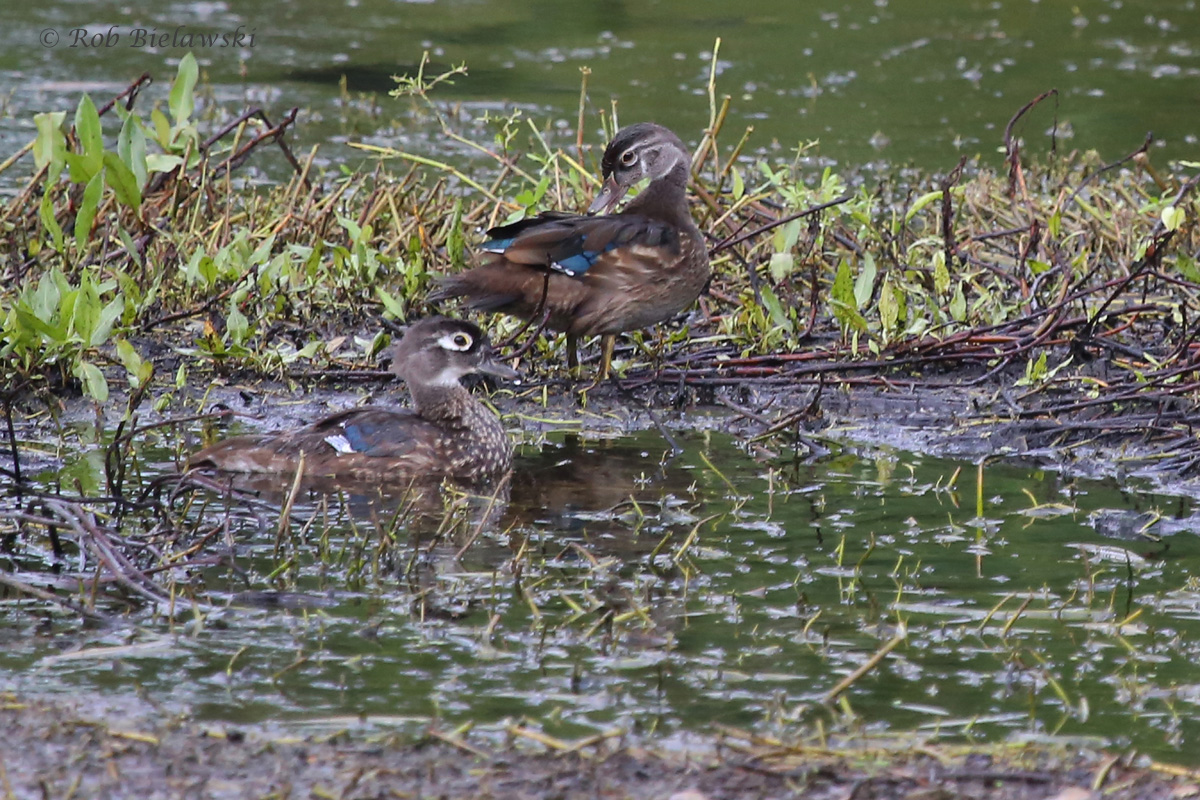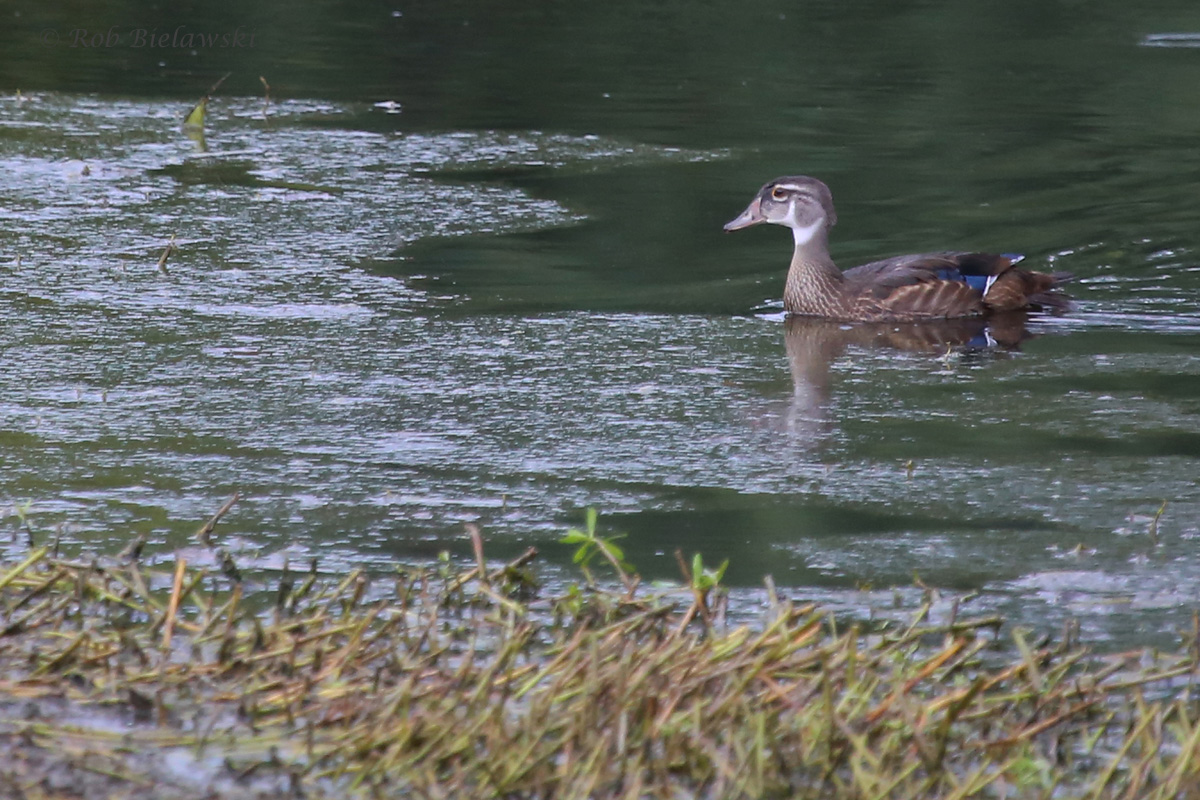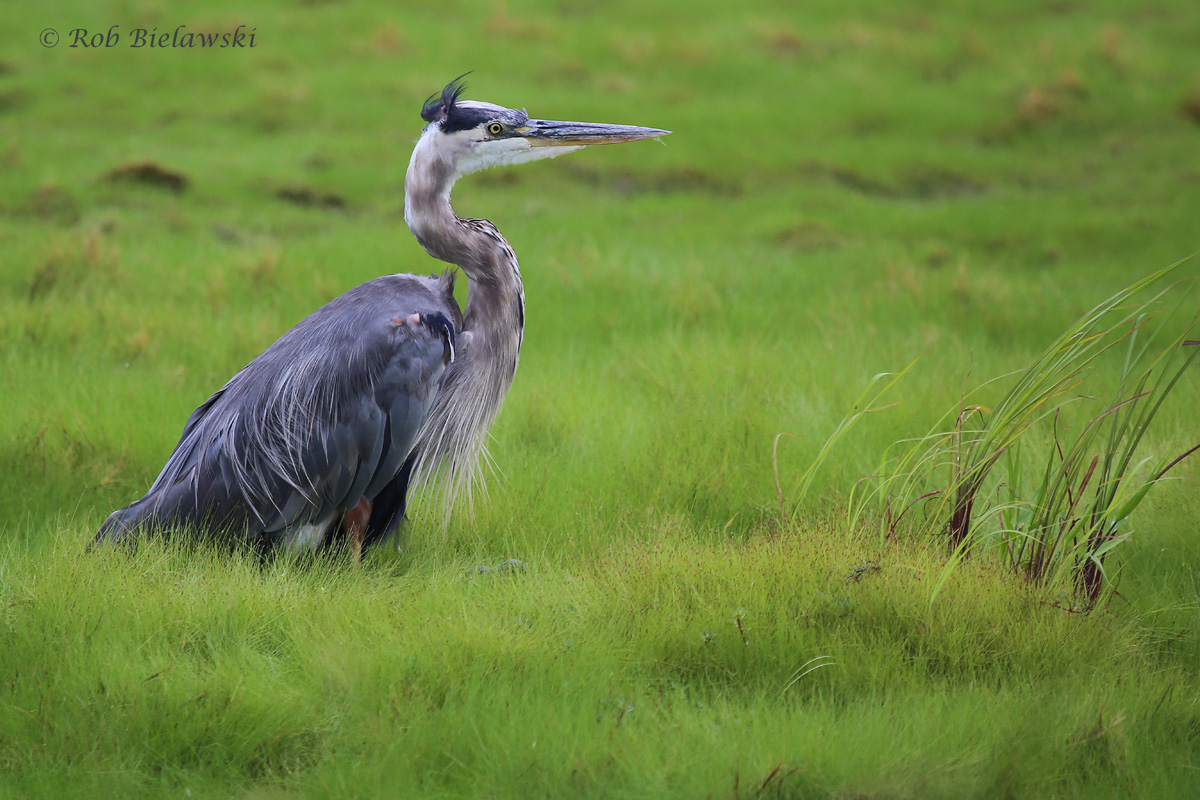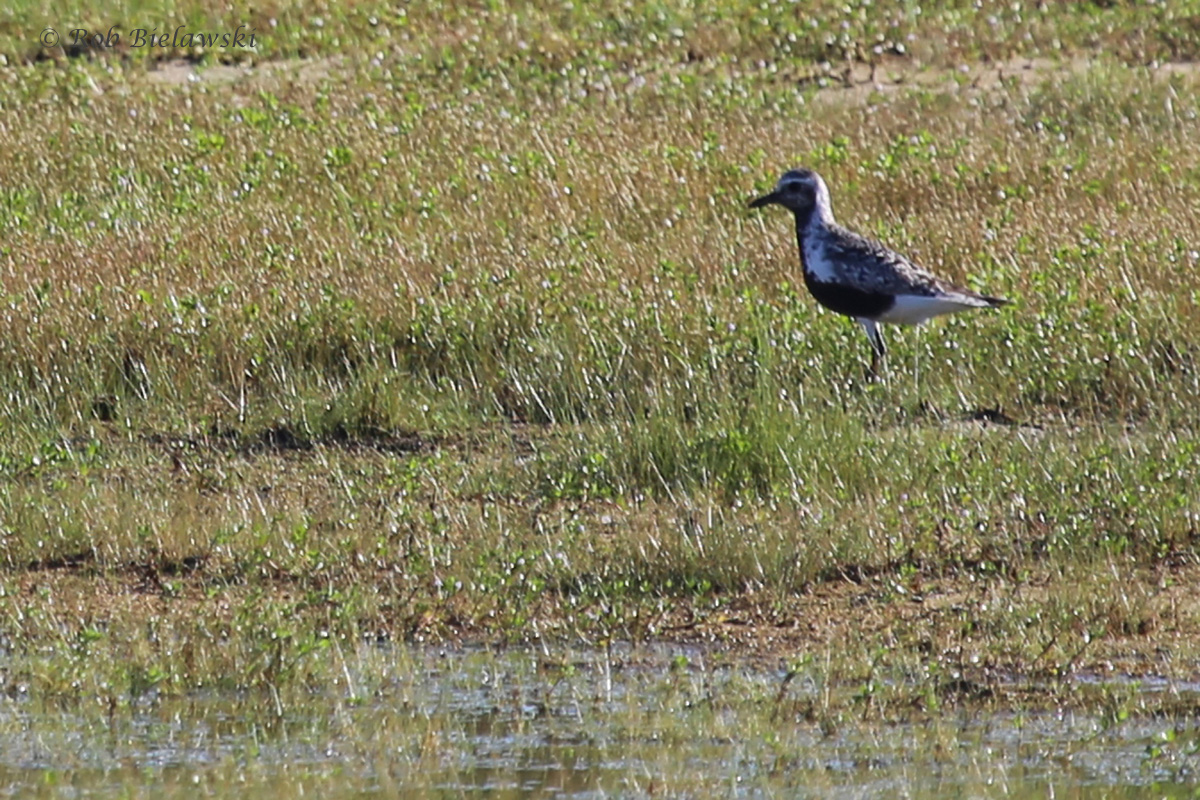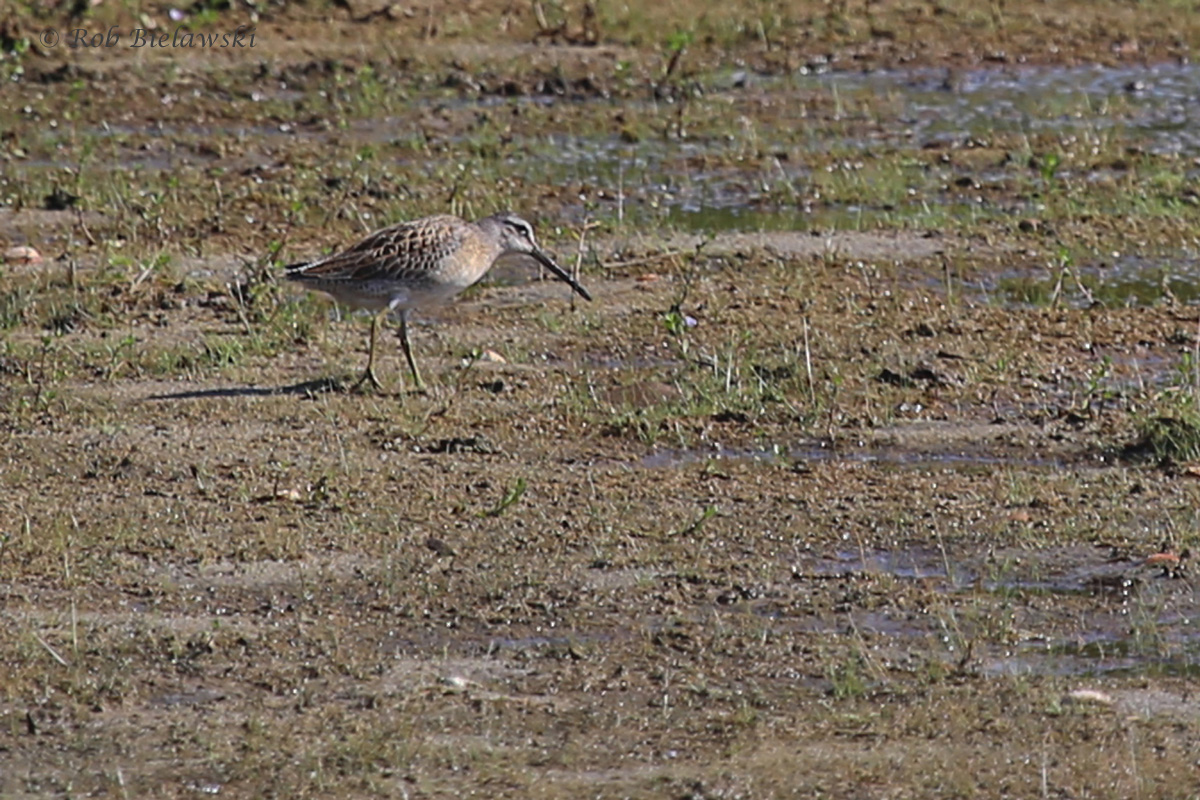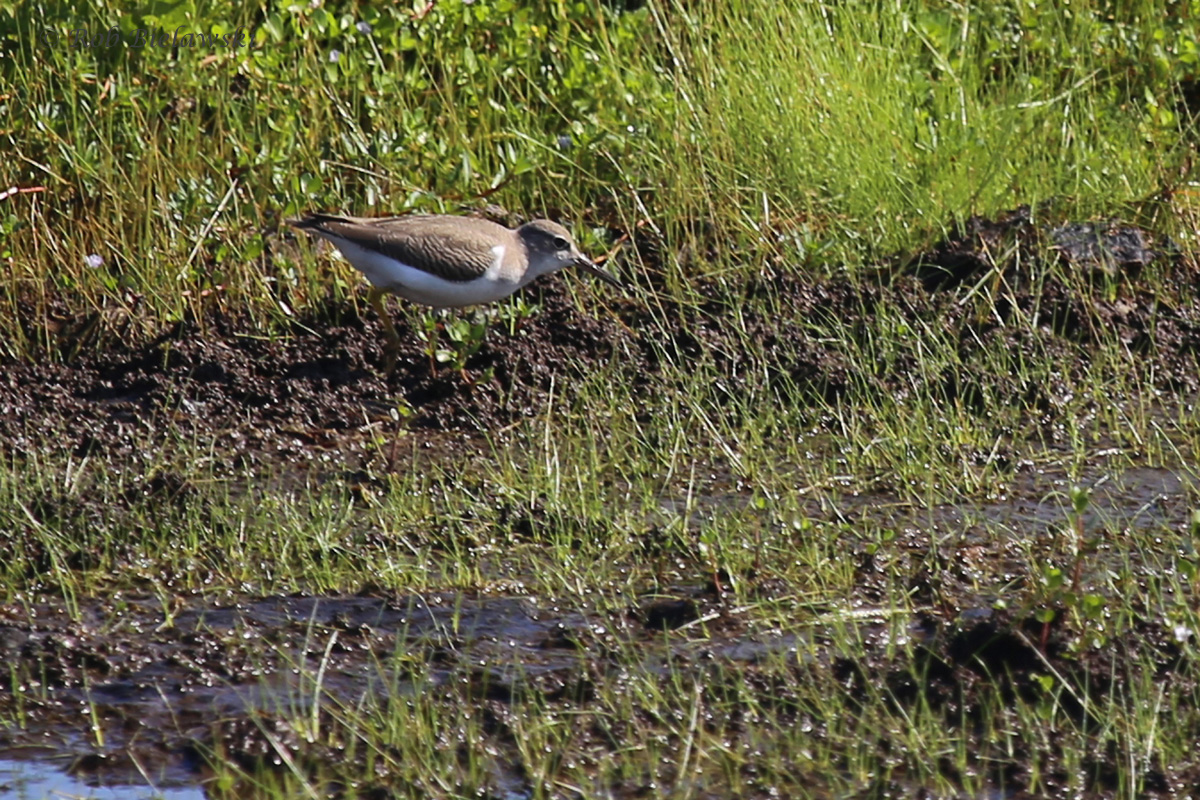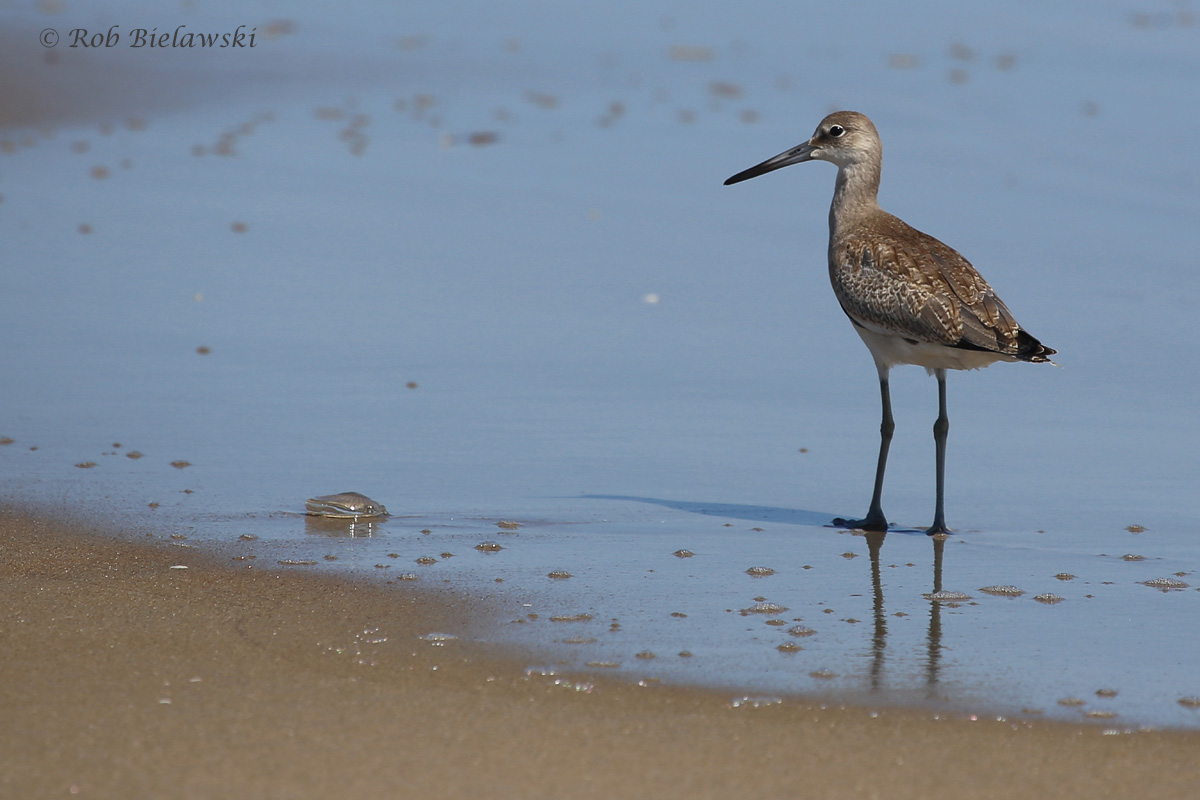 OBSERVATIONS: Several weeks early by Gold Book standards, 4 Gadwalls (16 Aug / Back Bay NWR / Robert Ake) were the most notable observation within Virginia Beach this period. Their average expected date of arrival is 10 Sep (Gold Book), though some do occasionally show up earlier, as in 2015 the first arrival was on 30 Aug. Sort of on the other side of the spectrum, we finally had our first Dunlin report of the fall season (14 Aug / South Thimble Island / Chad Kauffman) which is fairly late as the Gold Book lists their expected arrival on 30 Jul. However, it does also mention that "although very early postbreeding birds may be present by late July and the first week of August, most fall arrival occurs in September or later, and fall numbers do not peak until October." So this sighting seems to fit in quite well. While these two species were the only first of season arrivals, we continued to see some interesting birds that have recently started to move through the area. One Piping Plover (15 Aug / Back Bay NWR / Rebecca Walawender) was observed during the International Shorebird Survey (ISS) efforts that monitor False Cape SP & Back Bay NWR throughout the year. As part of this same effort, there was also 4 Red Knots observed at False Cape SP to the south, which is a high count so far this fall with only individuals having been observed recently. A sizeable group of Red Knots over-wintered in 2015-16 on the impoundments at Back Bay NWR so maybe more sightings will continue, though these individuals may just be transients passing through; no way to tell for sure at this point. Individual Whimbrel were observed twice this period, one on Shore Drive (12 Aug / Karen & Tom Beatty) and one at Back Bay NWR (15 Aug / Rebecca Walawender). On any given day, finding one of these three species is always cause for excitement, but the real highlight during August is typically the reports of Black Terns as they pass along the coast heading south for the winter. After having no reports last period it was a welcome surprise that we had quite a few this period, ranging across Back Bay NWR (15-16 Aug), Camp Pendleton (12 & 15 Aug), Croatan Beach (19 Aug) and Rudee Inlet (19 Aug). A high count of 5 was observed (12 Aug / Camp Pendleton / Karen & Tom Beatty), while lower numbers were reported elsewhere by Robert Ake, James Fox, Josh Lefever, Ellison Orcutt, Jason Strickland and Rebecca Walawender. 4 individuals were observed on 15 Aug during a mass feeding frenzy of gulls & terns at Camp Pendleton (Karen & Tom Beatty), after a large shoal of baitfish washed up on the beach, providing ample food; high counts of Common Tern in excess of 150 were noted as well. Continuing reports of American Redstart (15 Aug / Davenport Ln. / Tommy Maloney), and Yellow Warbler (same, 16 Aug / Back Bay Landing Rd. / Karen & Tom Beatty & also 20 Aug / Back Bay NWR / Tommy Maloney & Jason Schatti) point towards these species beginning to show up in increasing numbers. A Northern Bobwhite was heard along Ashville Park Boulevard (16 Aug / Karen & Tom Beatty), and later in the day a Grasshopper Sparrow was seen and heard on Back Bay Landing Road near the shelter by the boat launch. Mississippi Kites continue to be noted in Thoroughgood (Tracy Tate) as recently as 13 Aug, though their departure is certainly becoming near; these are worth tracking to help establish a true date of departure since at the time of the Gold Book's writing, this species wasn't as expected in the coastal plain of Virginia on an annual basis as it has become. Their range has shifted dramatically over the last few years it seems. In 2015 they were last noted on 5 Sep, so perhaps we have another couple of weeks to observed them locally. As with the past couple of periods, we continue to see very high counts of Clapper Rail and Yellow-crowned Night-Heron at Pleasure House Point NA, to the tune of 15 (12 Aug / Tommy Maloney) and 44 (17 Aug / Rob Bielawski), respectively. Low tide is when both species are observed foraging along the exposed mudflats in the greatest numbers, so if you would like to see how many you can tally, make sure to consult the tide charts before your visit; these are available on the Weather section of this website. Lastly, there was a group of individuals (Andrew Baldelli, James Fox, Kim Harrell, Ellison Orcutt, Jason Strickland & Tracy Tate) that took a '6-pack' pelagic trip out of Rudee Inlet on 20 Aug to Norfolk Canyon. While their sightings all occurred in Northampton County (due to the nearest point of land policy of eBird), it is worth noting that they observed some great species including Black-capped Petrel, Cory's Shearwater, Sooty Shearwater and Red-necked Phalarope as well as a White-faced Storm-Petrel which is a first for Virginia so far this year! Since these trips depart from Virginia Beach, I feel they are worth noting so that local birders are aware of what is being found offshore, accessible from our ports. For the true adventure seeking birders, there are three larger trips scheduled to leave Lynnhaven Inlet aboard Brian Patteson's Storm Petrel II bound for Norfolk Canyon on 3, 10 & 17 Sep; see Seabirding's website for further details.
SPECIES DOCUMENTED BY MEDIA submitted for Virginia Beach during this period included: 11 AUG – Green Heron & Belted Kingfisher (Beach Garden Park / David Clark). 14 AUG – Canada Goose, Mallard, Double-crested Cormorant, Great Blue Heron, Osprey, Mourning Dove, Fish Crow, Song Sparrow & Brown-headed Cowbird (Kempsville Lake / Brandon Holland). 15 AUG - Canada Goose, Mallard, Double-crested Cormorant, Great Blue Heron, Turkey Vulture, Mourning Dove, Eastern Kingbird, Fish Crow & Song Sparrow (Kempsville Lake / Brandon Holland); Sanderling, Willet, Least Tern, Black Tern, Common Tern, Forster's Tern & Sandwich Tern (Camp Pendleton / Karen & Tom Beatty). 16 AUG – Killdeer, Western Sandpiper, Willet & Forster's Tern (Back Bay NWR / Karen & Tom Beatty); Red-shouldered Hawk & Yellow Warbler (Back Bay Landing Rd. / Karen & Tom Beatty). 17 AUG – Great Blue Heron, Great Egret, Green Heron, Yellow-crowned Night-Heron, Clapper Rail & American Goldfinch (Pleasure House Point NA / Rob Bielawski); Wood Duck & Solitary Sandpiper (Bayville Farms Park / Rob Bielawski). 19 AUG – Mallard, Double-crested Cormorant, Spotted Sandpiper, Eastern Kingbird, Song Sparrow & Northern Cardinal (Kempsville Lake / Brandon Holland); Great Blue Heron (Back Bay NWR / Rob Bielawski). 20 AUG – Black-bellied Plover, Short-billed Dowitcher, Spotted Sandpiper & Willet (Back Bay NWR / Rob Bielawski).
LOOKAHEAD: Temperatures are supposed to finally start to taper down this period, with highs mostly in the 80s expected for the next few days. Of the species that have expected fall arrival dates we have not yet logged a Long-billed Dowitcher (mid-July arrival), Northern Waterthrush, White-rumped Sandpiper (early August arrivals), Canada Warbler, American Golden-Plover, Northern Harrier, Baltimore Oriole, Blue-winged Oriole, Chestnut-sided Warbler, Black-throated Blue Warbler, Bobolink, Sora, Lark Sparrow (mid-August arrivals), Blackburnian Warbler, Wilson's Warbler, Yellow-bellied Flycatcher, Least Flycatcher, Alder Flycatcher, Magnolia Warbler, Veery, Blue-winged Teal, Parasitic Jaeger, Willow Flycatcher, Black-throated Green Warbler, Tennessee Warbler, Bay-breasted Warbler, American White Pelican or Cape May Warbler (late August arrivals) in Virginia Beach yet this fall. Shorebirds will likely continue to dominate the efforts of most birders (beaches and mudflats at low tide, agricultural areas at high tide), but late August also should see more and more songbirds start to show up here (as noted above by all the potential arrivals). Songbird migration will pick up steadily through September, likely peaking around the first week of October if last year is an indicator. So, things should get more interesting this period, with the potential mix of new shorebirds & songbirds. Those seeking out non-annually occurring (essentially, rare) species should be mindful that the following species all have extreme arrival dates that make them possibilities here per the Gold Book: Upland Sandpiper & Wilson's Phalarope (mid-July arrivals), Buff-breasted Sandpiper, Baird's Sandpiper & White-winged Dove (late July arrivals), Rufous Hummingbird, Sandhill Crane, Golden-winged Warbler (early August arrivals), Red Phalarope, Bridled Tern, Long-tailed Jaeger, Olive-sided Flycatcher & Mourning Warbler (mid-August arrivals), and Swainson's Hawk, Western Kingbird & Yellow-headed Blackbird (late August arrivals). So far, none of these rarities have been observed this year during fall migration in Virginia Beach. Most of these species require very specific weather patterns to bring them in, or can be found in only a very specialized habitat, so one should never expect to simply happen upon these species, but, they're possible for those seeking a challenge!
For more information on this thrice-monthly Birding Blog, please check out the Journal Overview Page on the website. It provides background information as to what sightings are considered for the blog, details about the format of the blog, and it will likely answer many other questions that readers might be wondering about as well! As always, thank you for reading, and please click the Heart icon to the lower right of this post to let me know you stopped in!