The extreme temperatures of mid-July continued through the first half of this period, but fortunately, cooler weather found its way into the region during the latter half, providing some much needed relief to coastal birders! Shorebirds continued to be the primary focus for most eBirders, with increasing counts of most species continuing since early July, and the number of immature birds passing through continues to rise as well. Top birds during this period in Virginia Beach included a continuing WHITE-EYED EASTERN TOWHEE, an unseasonal occurrence of Peregrine Falcon, and first-of-season arrivals which included our first-of-fall Piping Plover (24 Jul) & Black Tern (26 Jul). WEATHER: Overall, late July's average daily high temperatures were able to drop from those in mid-July due to a couple of cold fronts in the latter half of the period, reaching 85.0 degrees F (-4.7 degrees from mid-July); average daytime lows dropped as well, to 69.4 degrees F (-4.1 degrees). The previous 10-year average daily highs & lows for the mid-July period were 89.0 & 72.6 degrees F, respectively which puts this period in 2017 at -4.0 and -3.2 degrees when comparing to the previous 10-year average. During that time frame, the maximum average daily highs & lows were 97.1 & 80.6 degrees F (both occurring in 2016). We had 5 days with measureable precipitation which amounted to a total of 1.96 inches, though most of which fell during downpours on Saturday, 29 Jul as a highly unusual summer Nor'easter moved off the coast to our north, dumping 1.21 inches of rainfall. Typically, these coastal low pressure systems aren't seen outside of the winter season on the East Coast, but, thanks to the associated downpour and northeasterly winds, agricultural fields in southern Virginia Beach again became temporarily inundated, providing good habitat for migrating Shorebirds to forage which helped lead to some interesting checklists with nice photographs provided!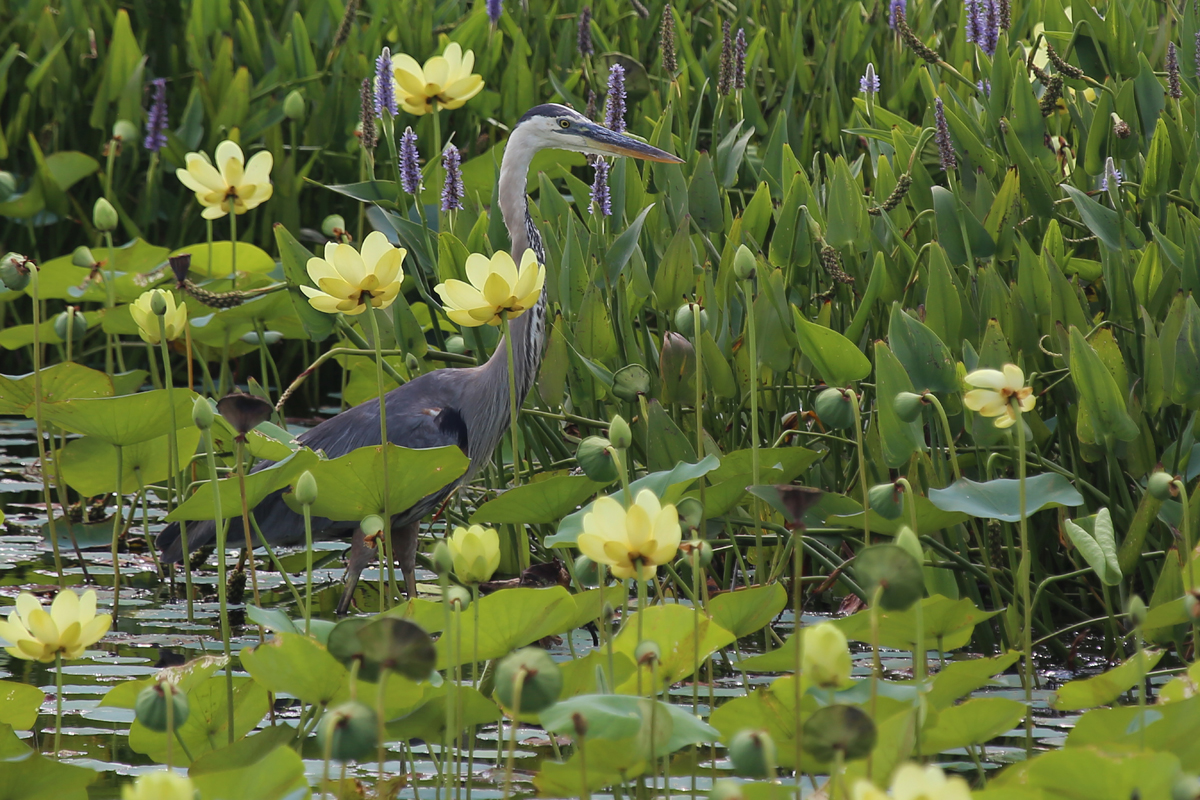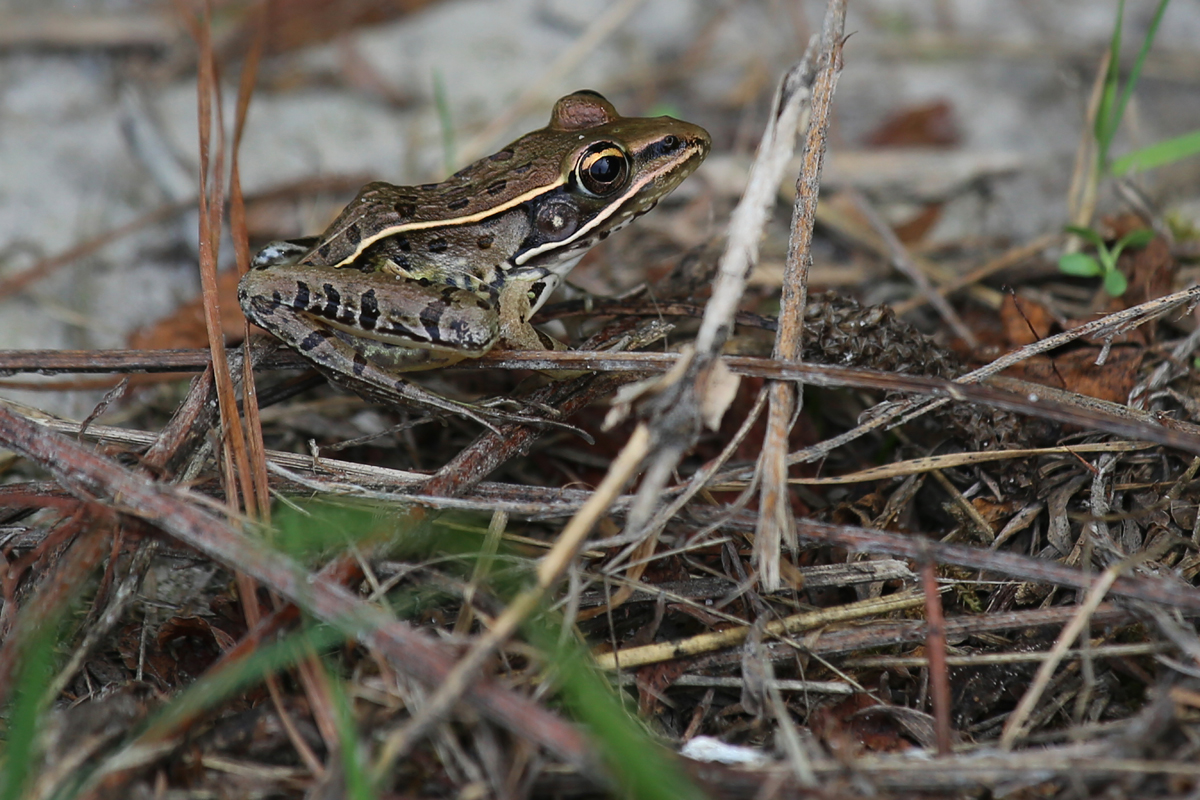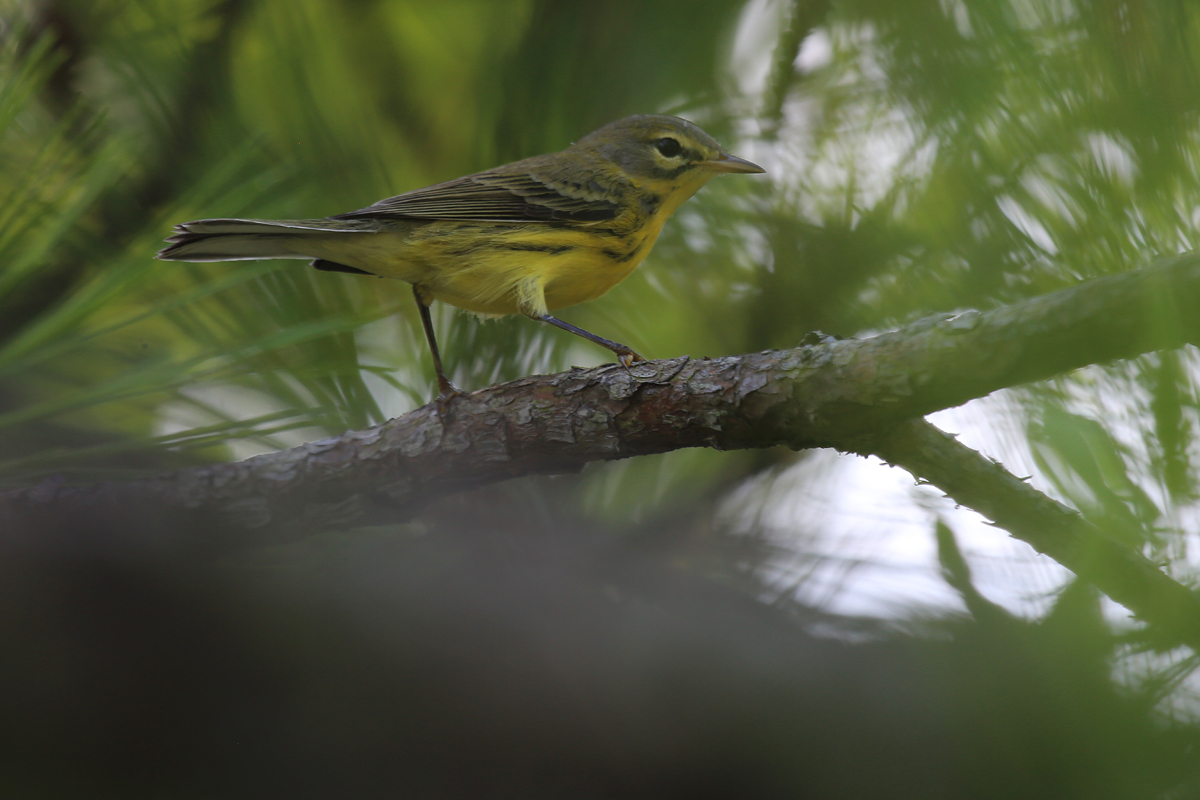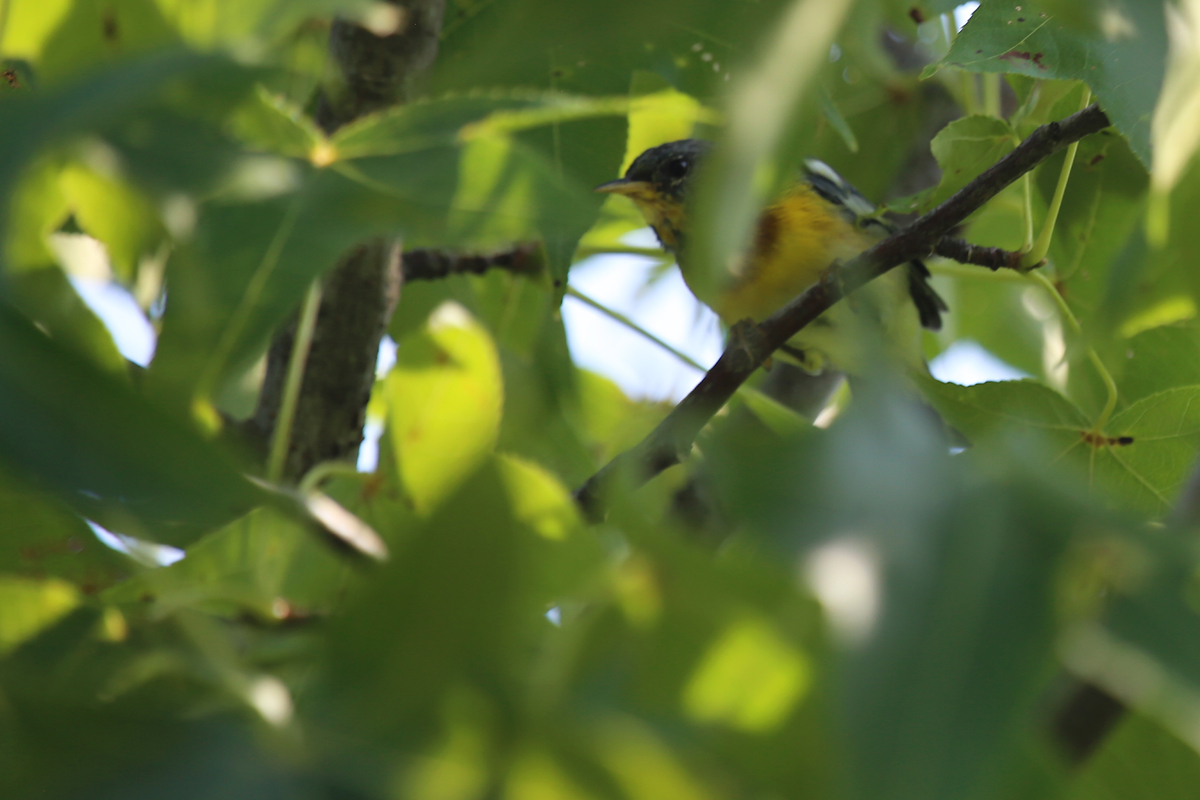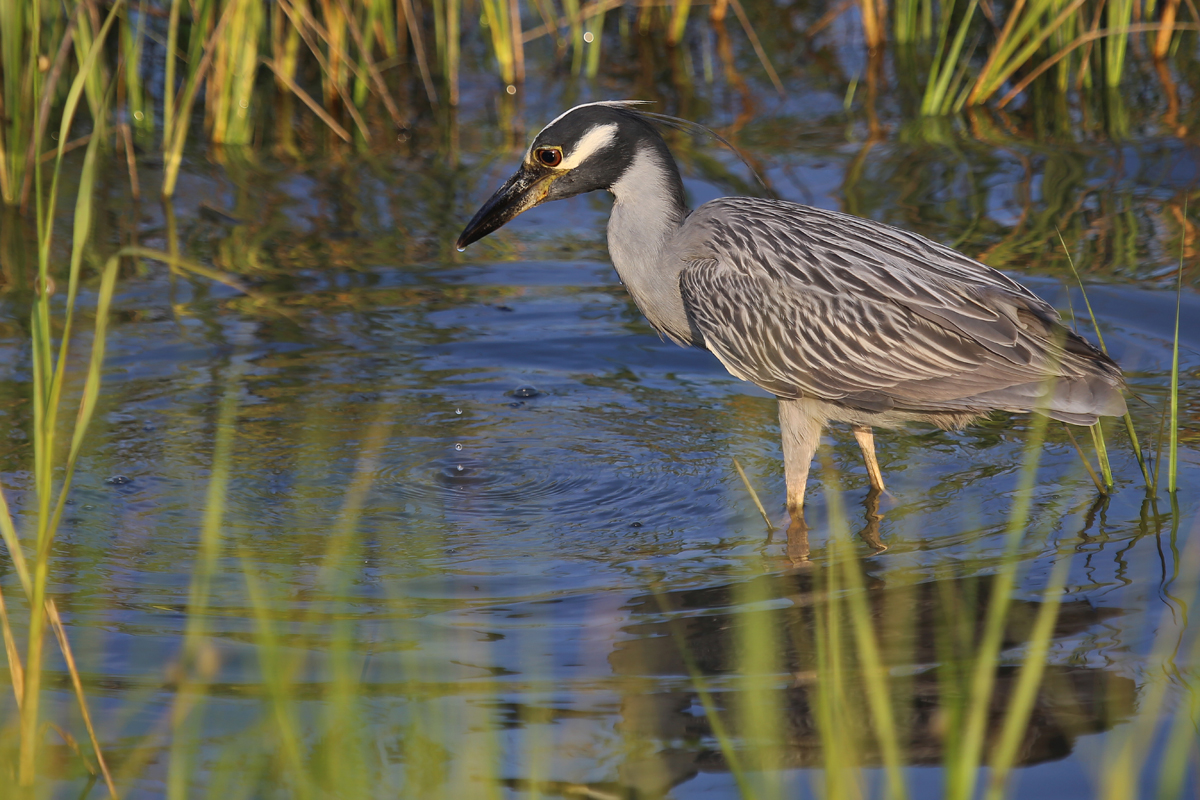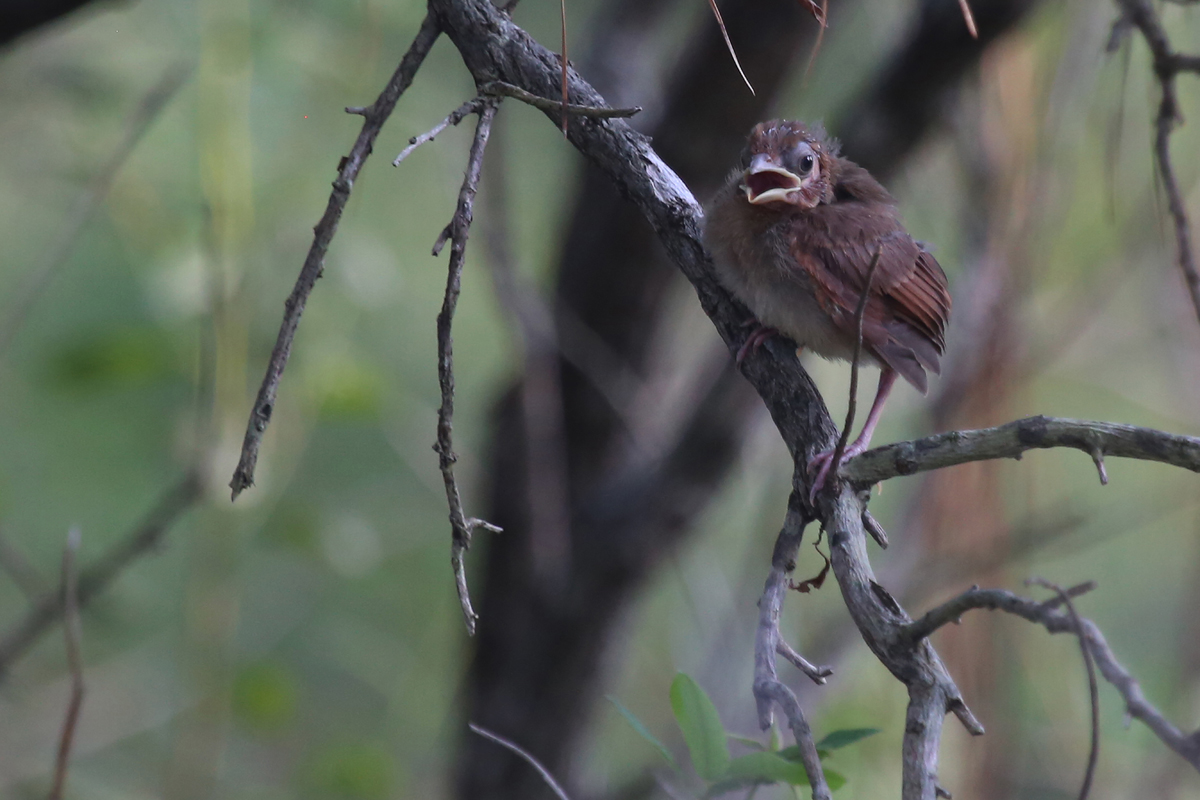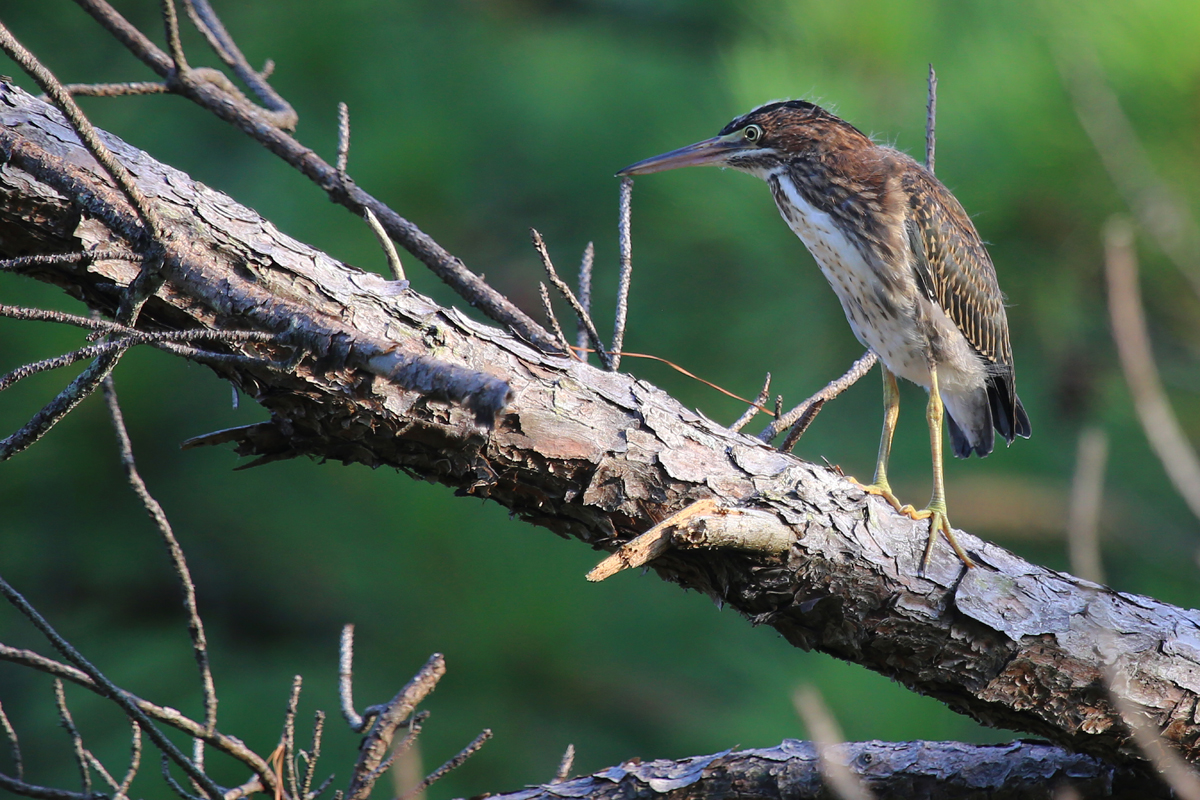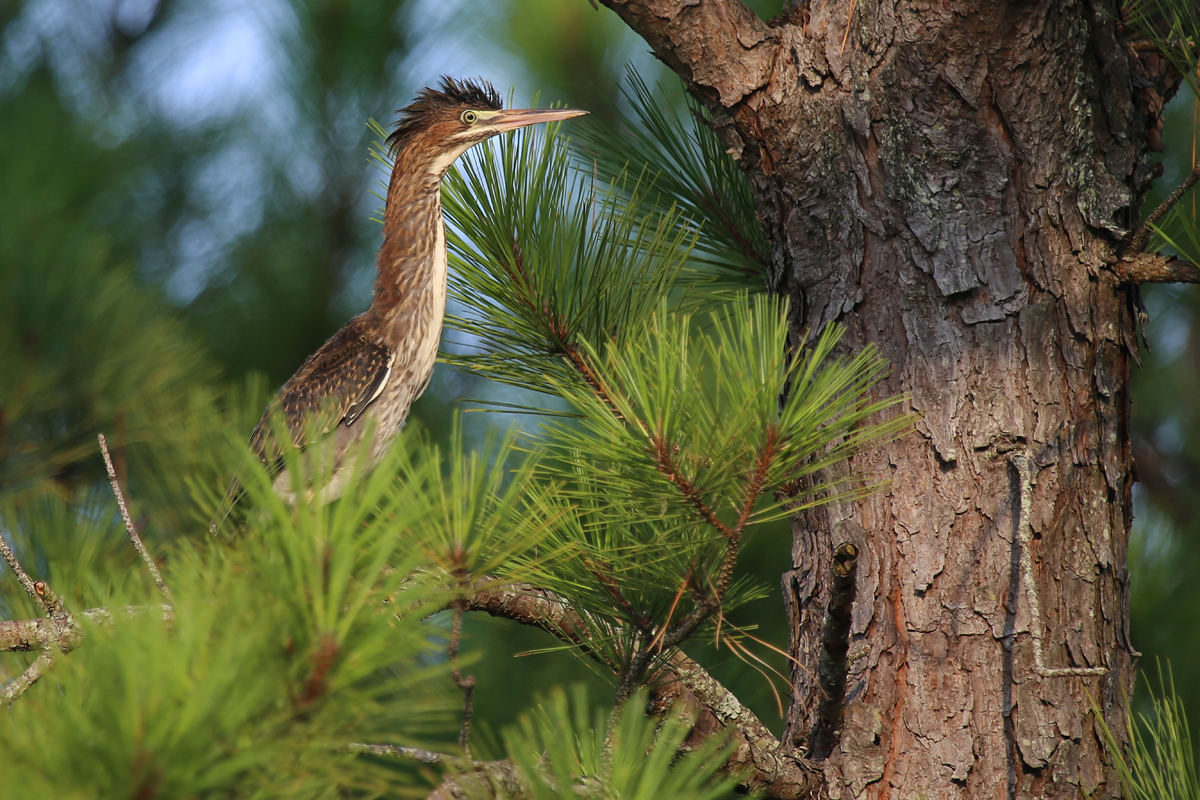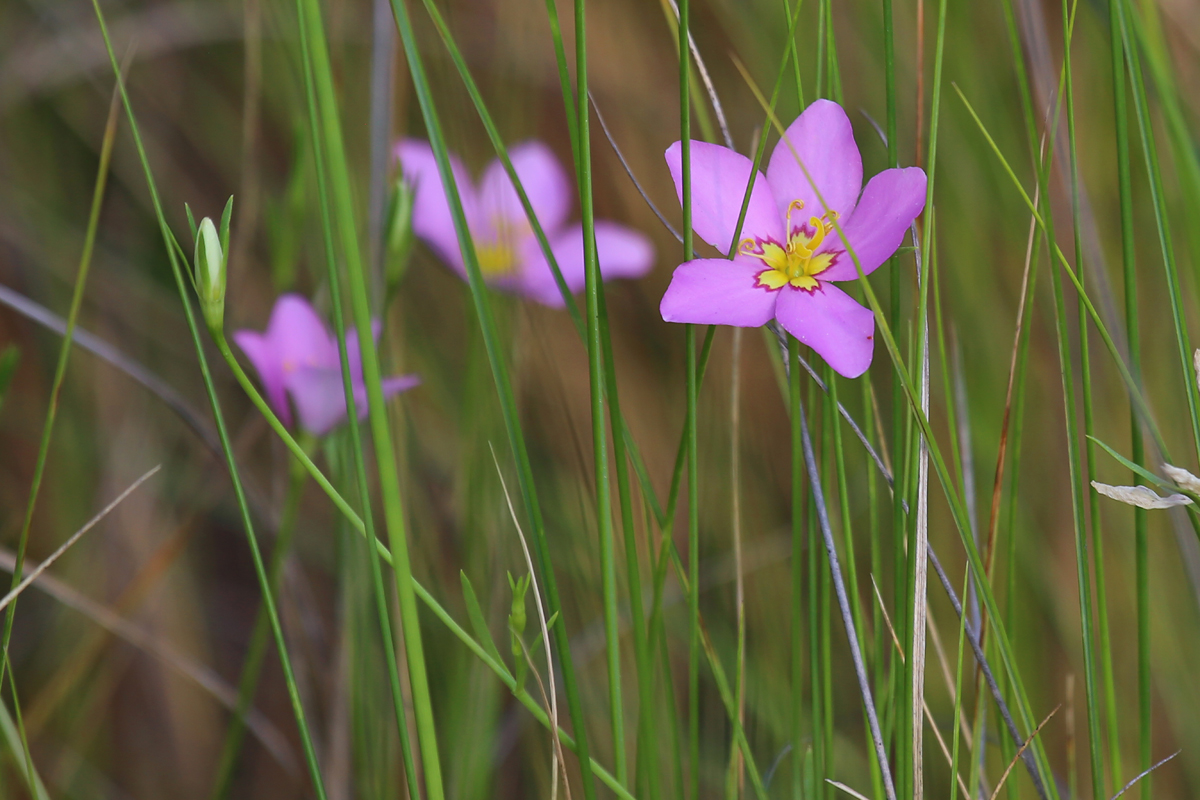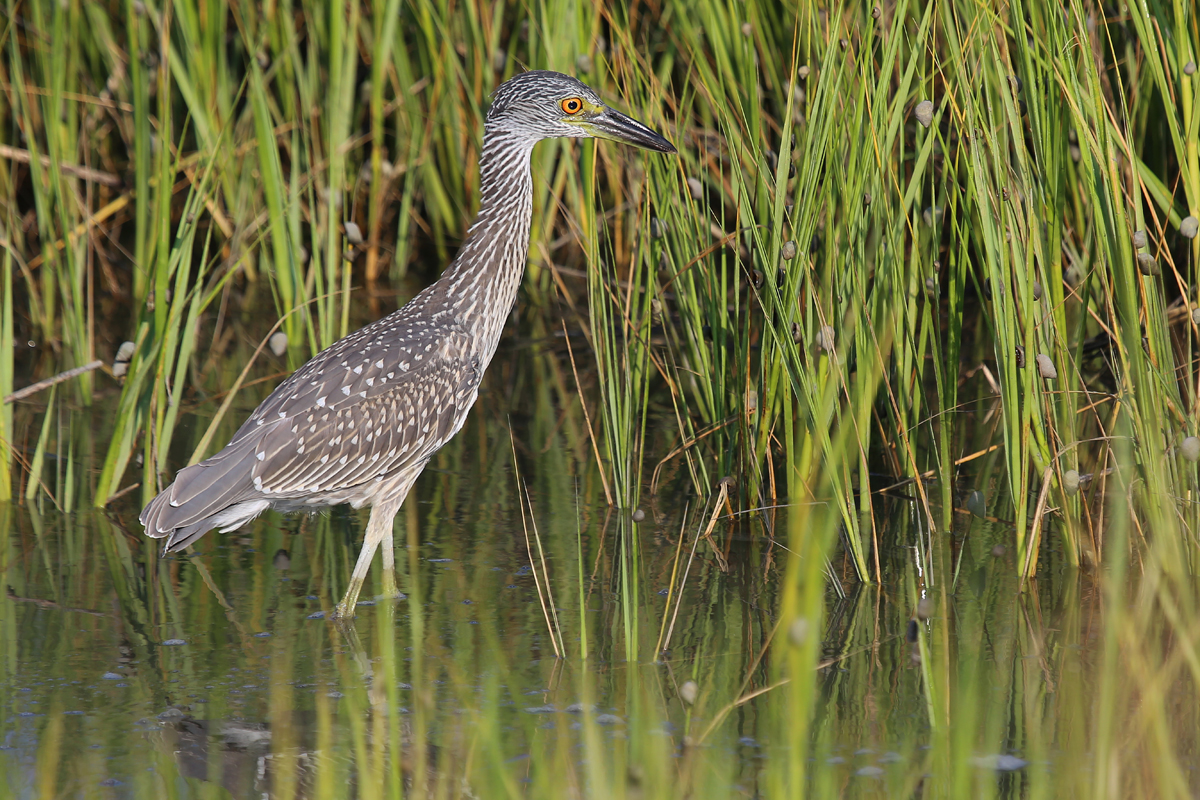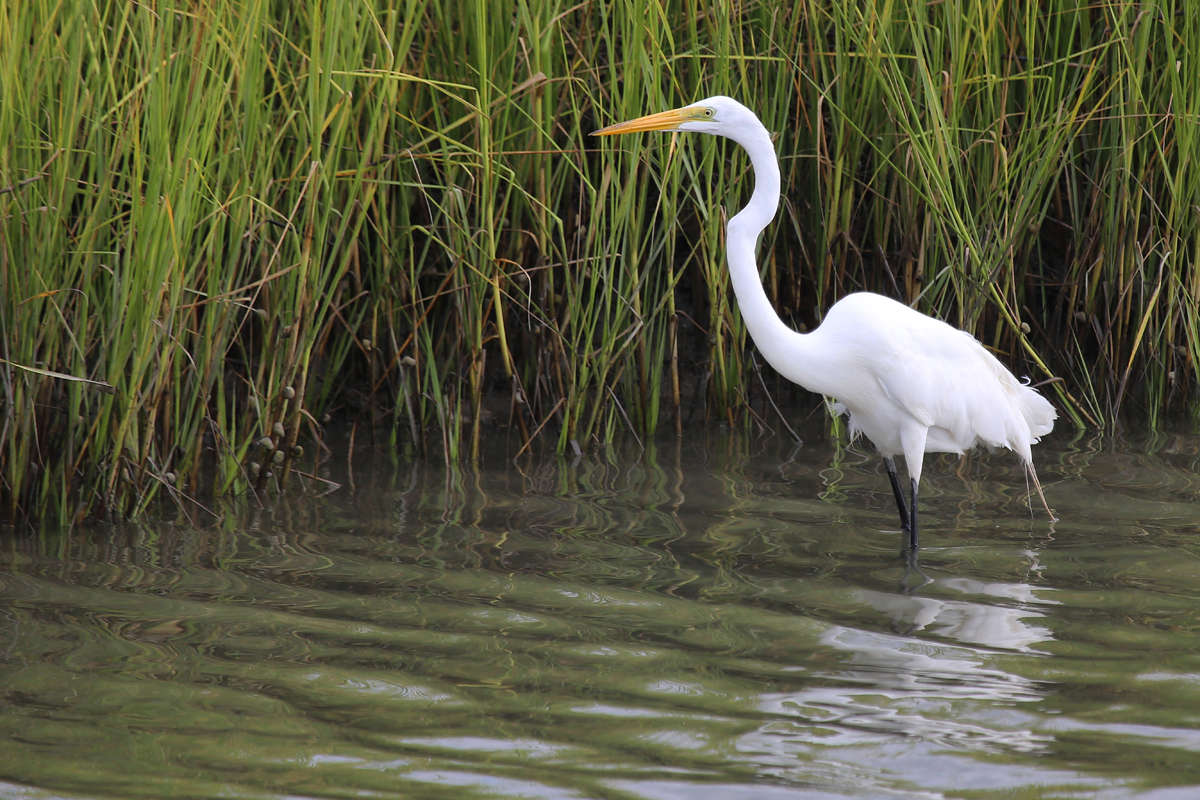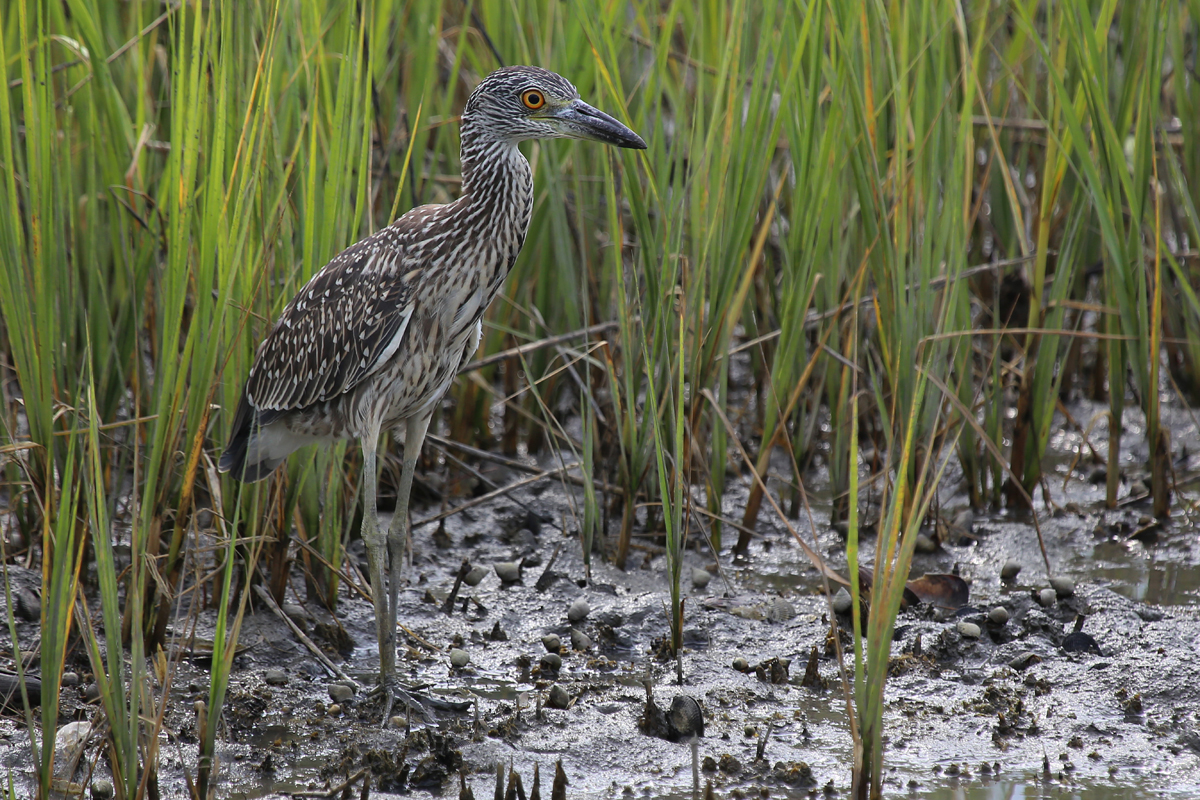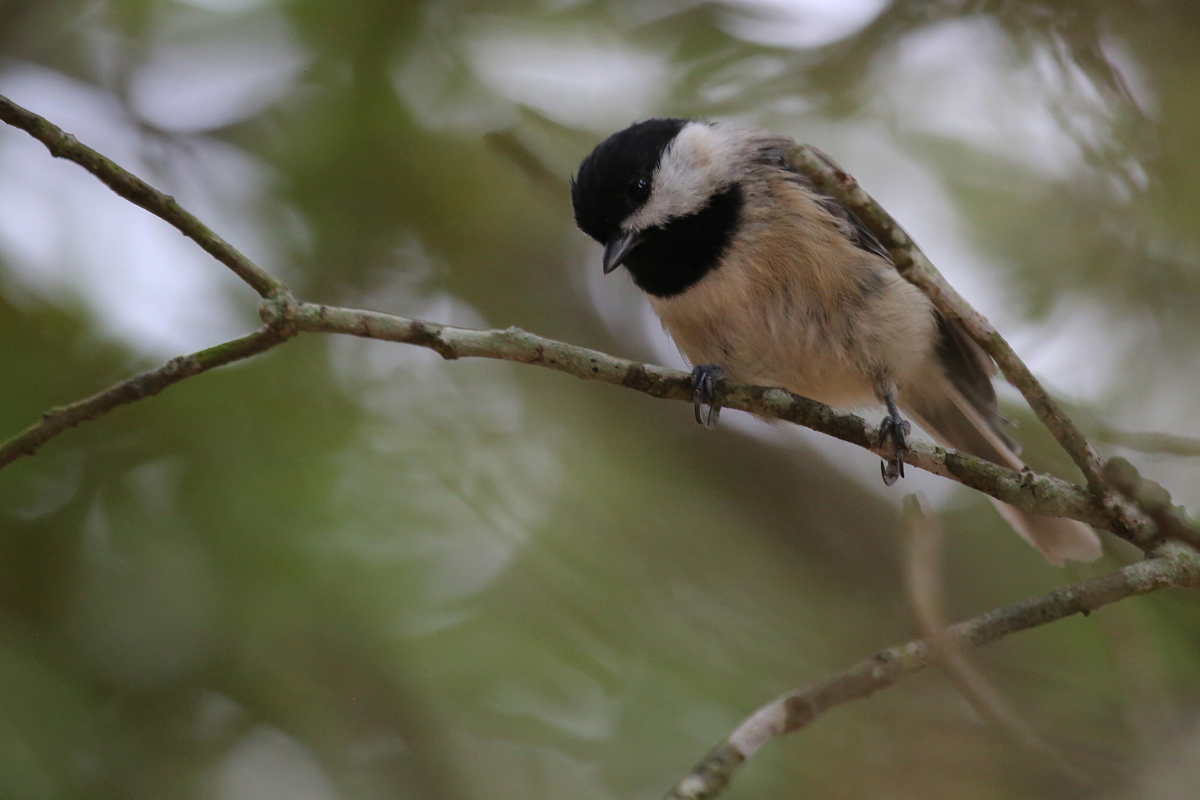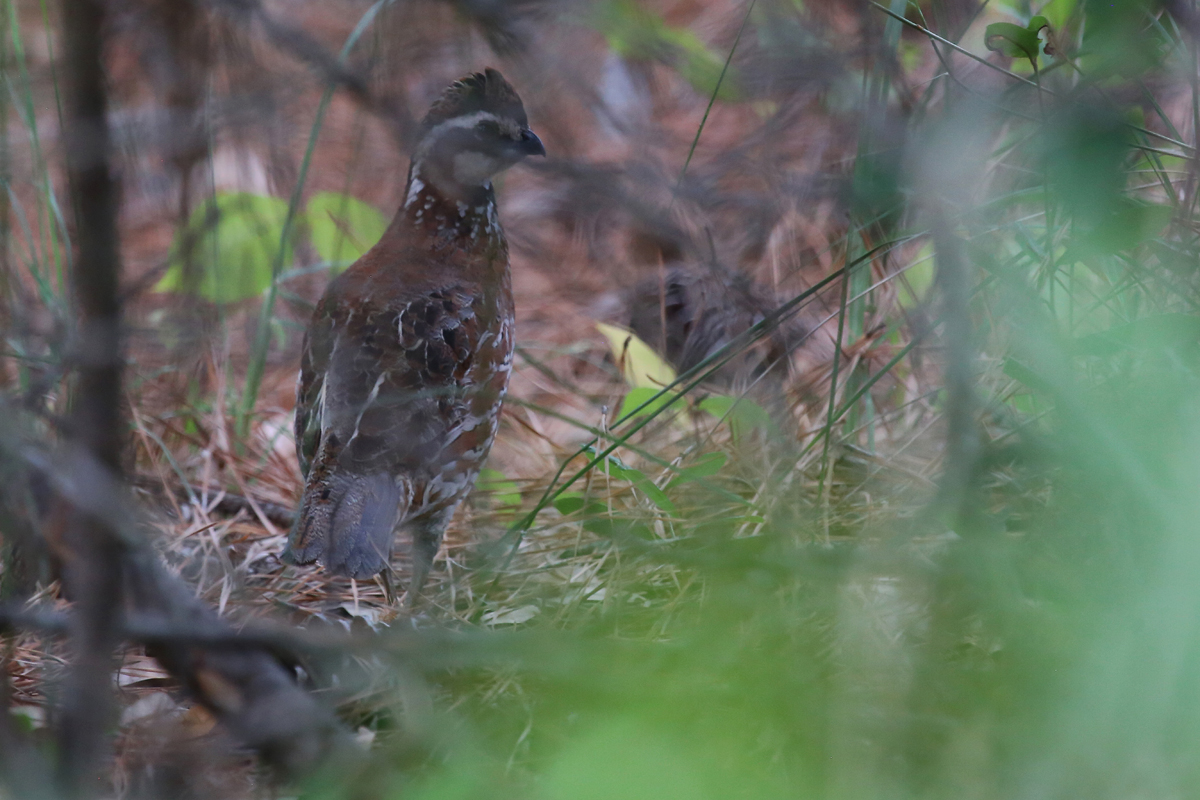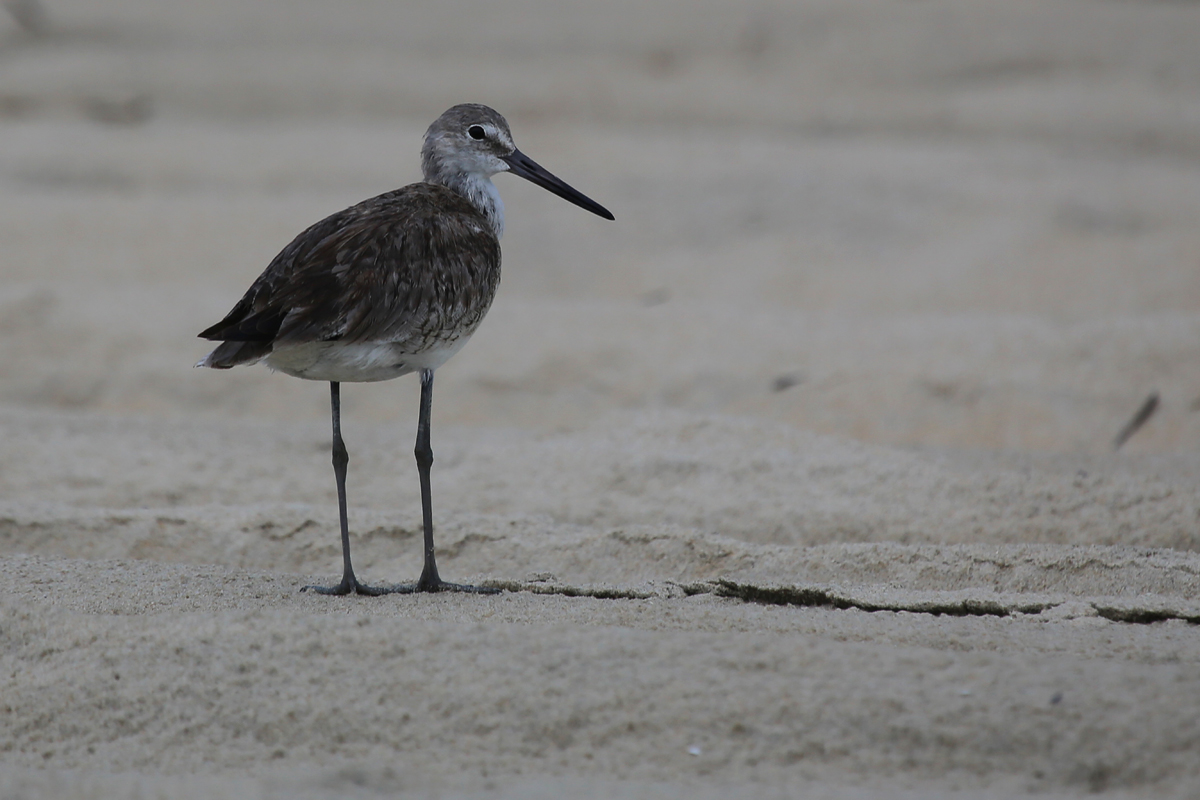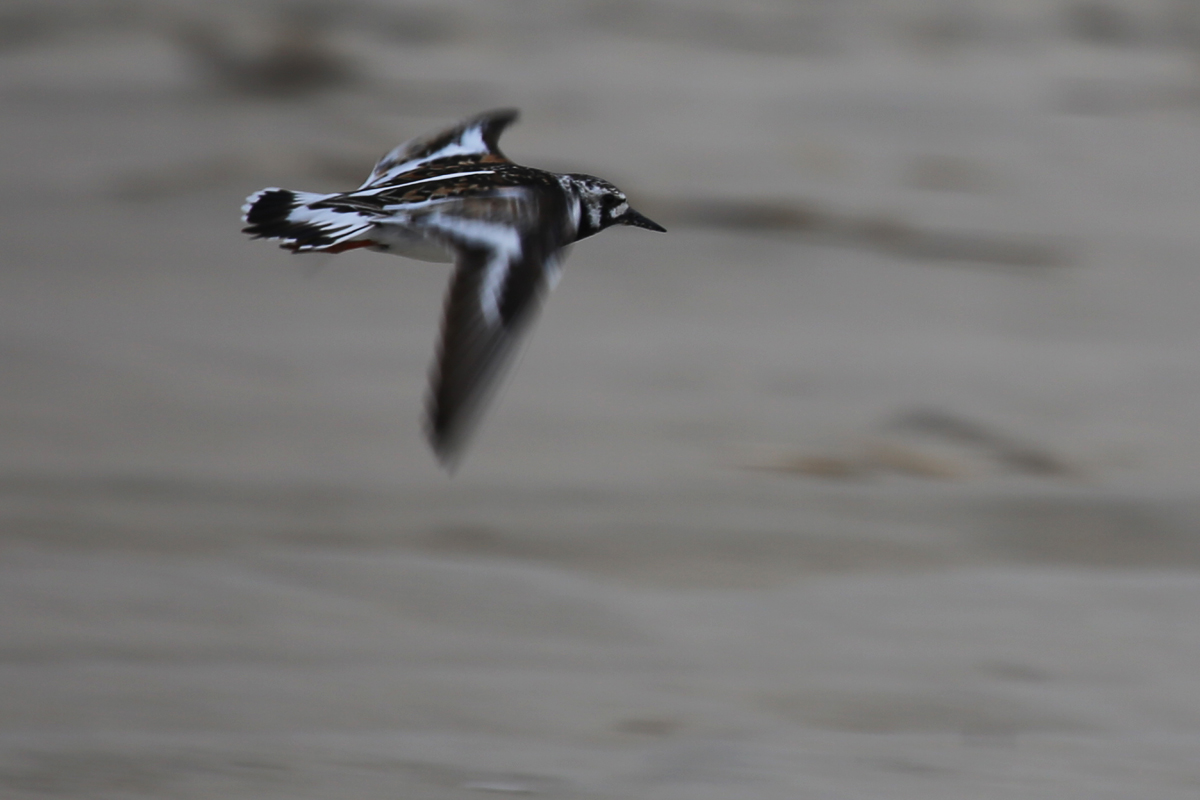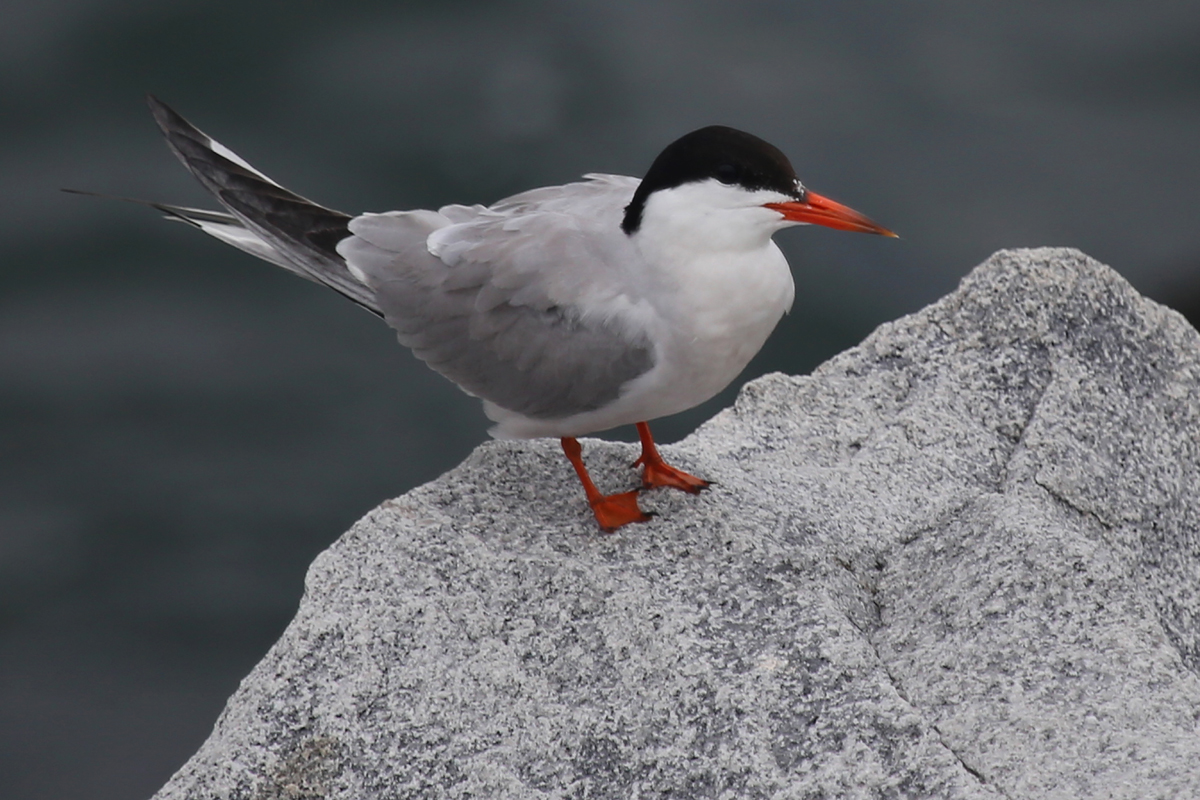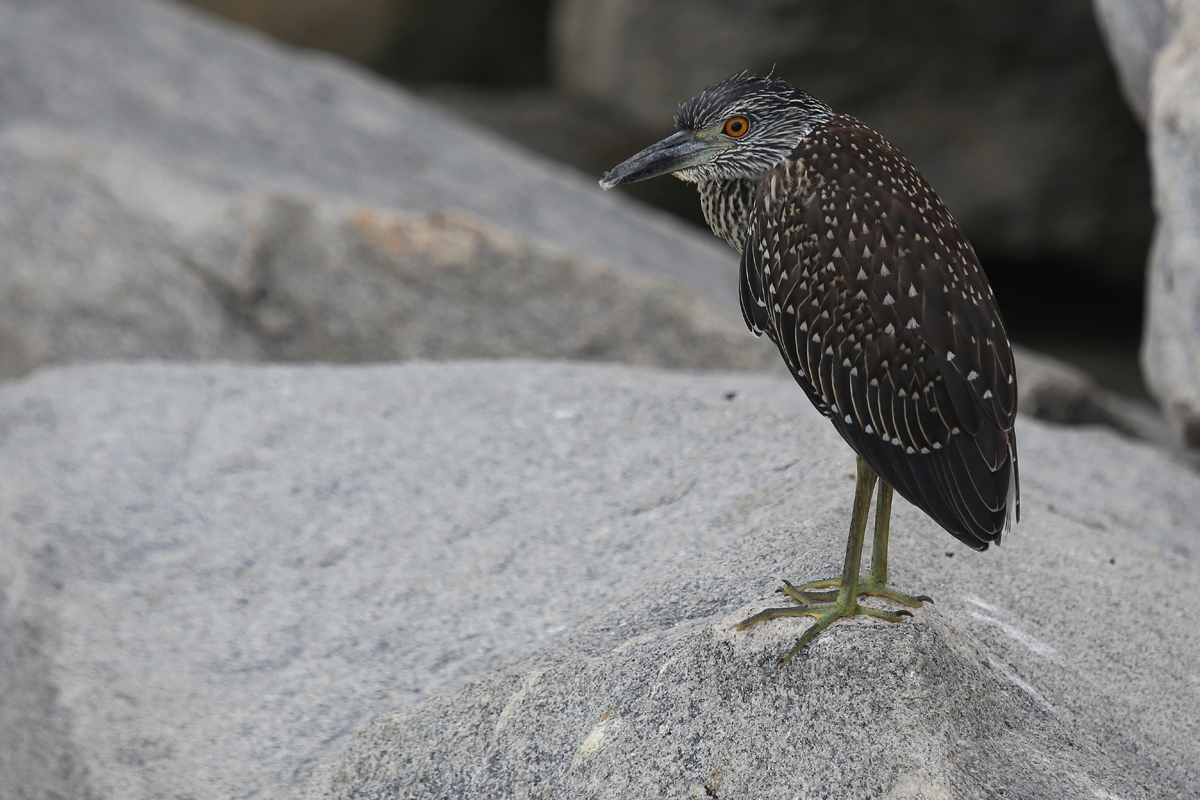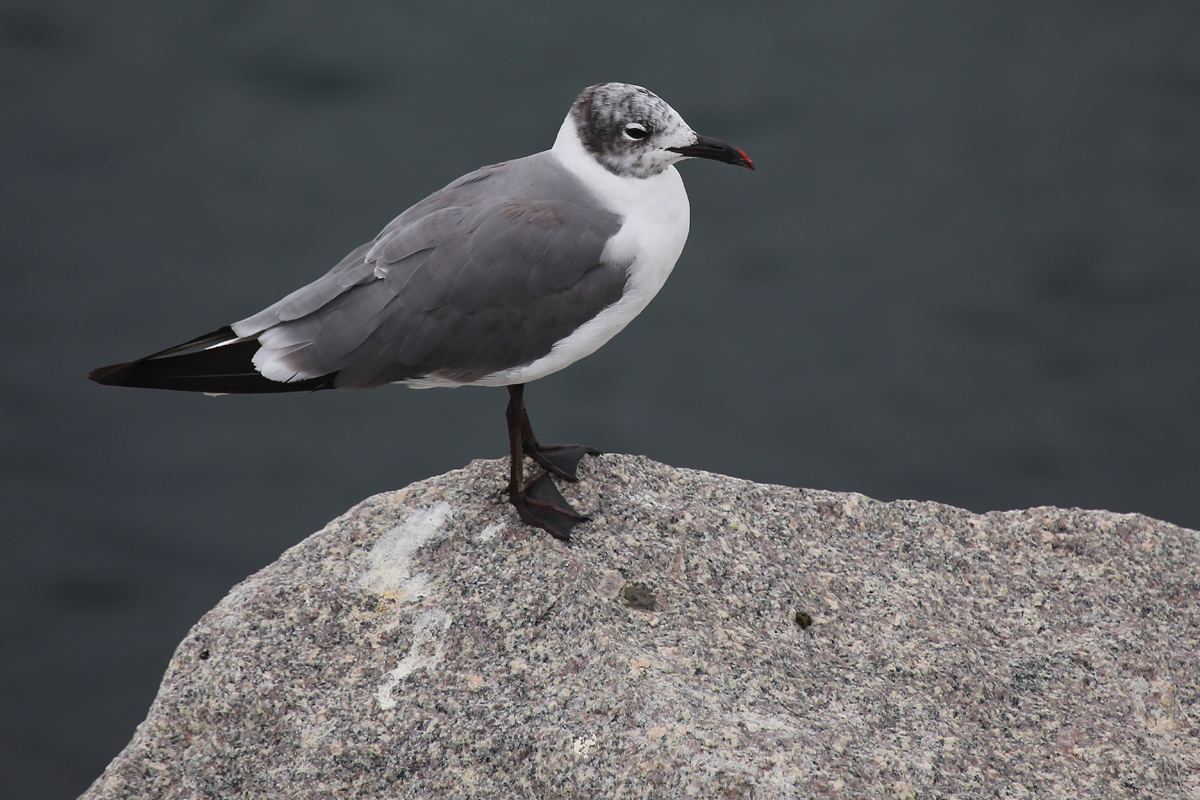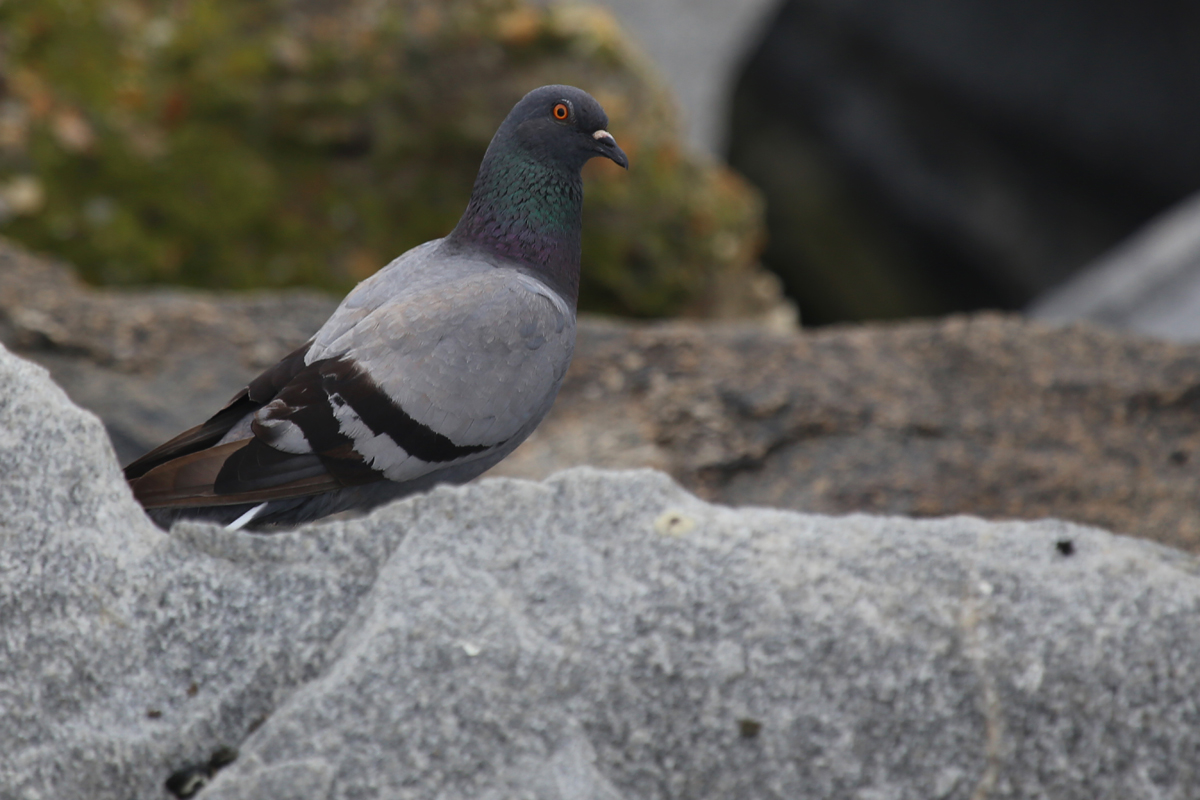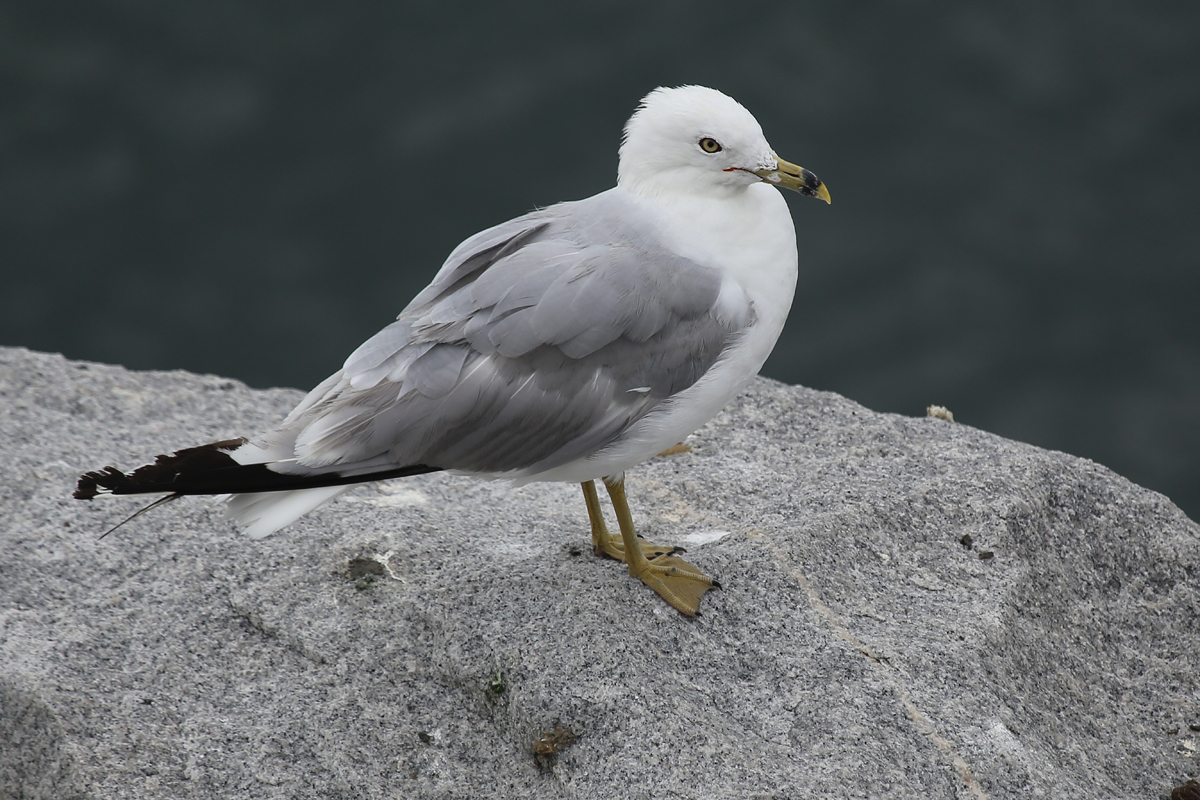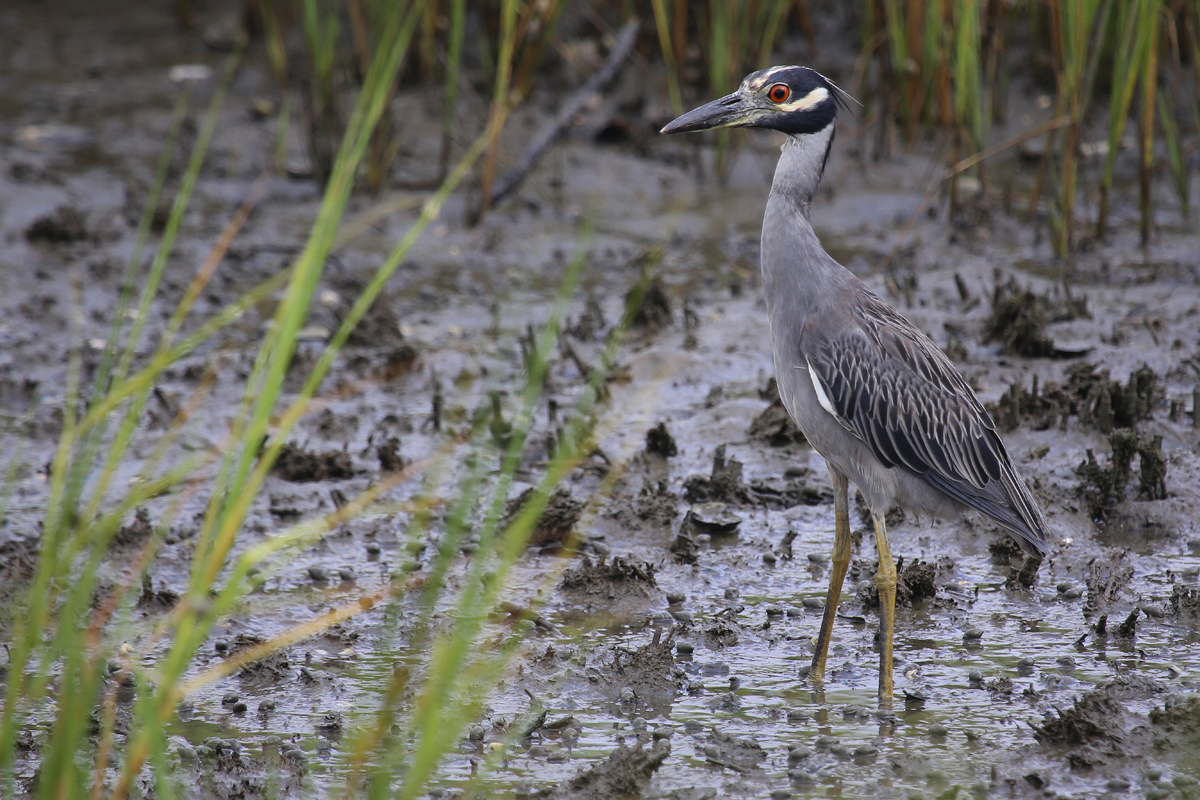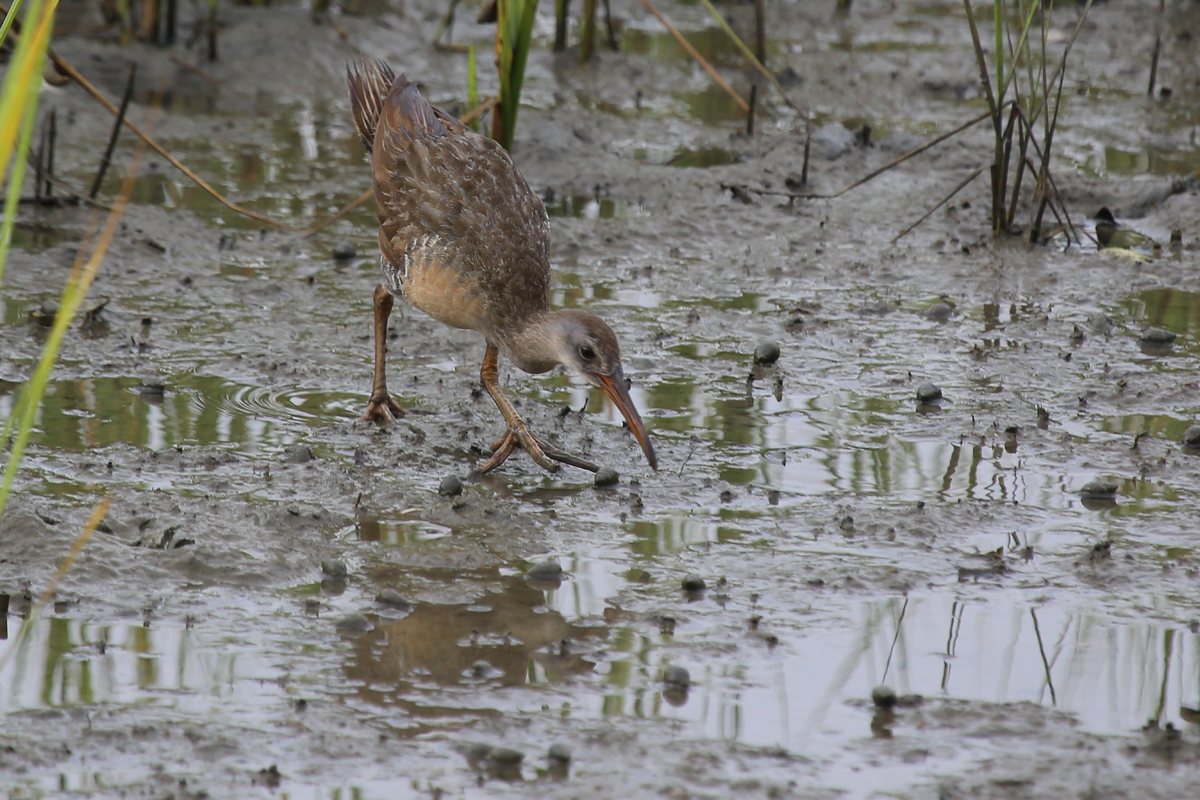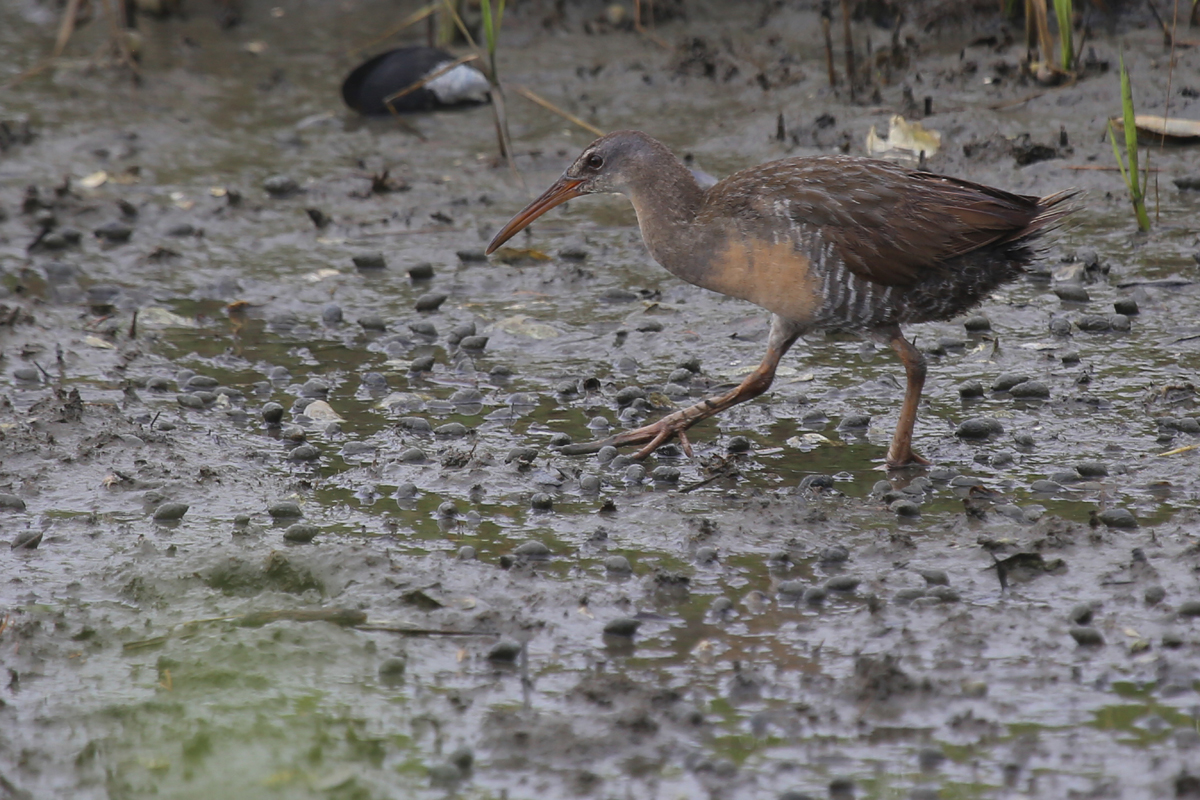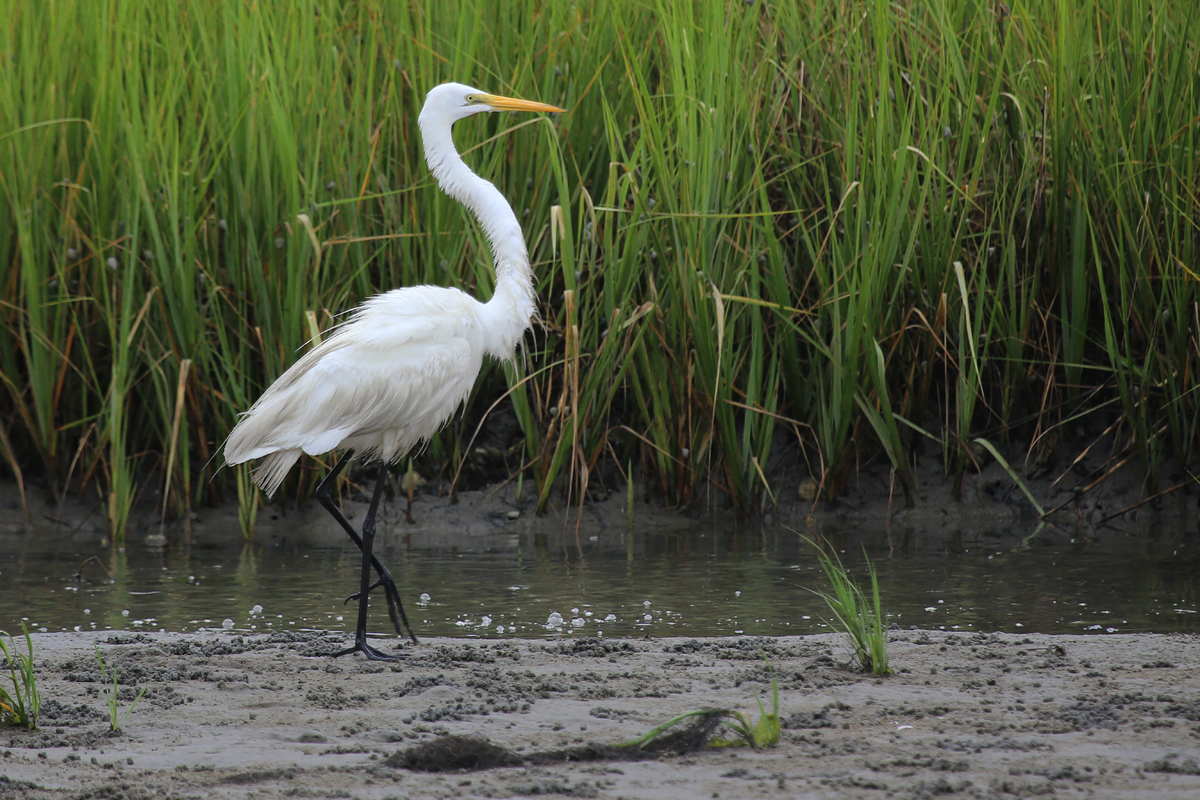 OBSERVATIONS: Late July proved to be a fairly quiet period in terms of unusual bird observations, but at least one continuing rarity did get observed again, that being the WHITE-EYED EASTERN TOWHEE that has been seen on and off at Back Bay NWR along the Entry Road and Loop Road (the split gravel roadway leading south from the visitor contact station to the east & west dike gates). Observed 29 Jul (obs. Karen & Tom Beatty), this makes for yet another report of what seems likely to be the same individual that has taken up summer residence at the wildlife refuge. Additional information on the previous sightings can be found in the early July posting from last period.
Typically unexpected in Virginia Beach during the summer (Jun/Jul) months, a Peregrine Falcon at Dam Neck Naval Annex observed 26 Jul (obs. Harry & Rochelle Colestock) was a good find. Peregrines are an uncommon winter resident around the city, being most often seen at the Oceanfront where several individuals are often present due to the abundance of prey birds like European Starlings and Rock Pigeons. Typically though, the species departs by 15 May and then arrival in fall averages somewhere around 20 Aug, so any records this far from either of those dates is noteworthy. In fact, the only other summer report of one within Virginia Beach this year occurred 15 Jun at Back Bay NWR (obs. Mary Catherine Miguez) as part of the initial chase effort of the now-infamous Fork-tailed Flycatcher that had been found earlier that very day (ph. Karen & Tom Beatty)!
While first-of-season arrivals slowed expectedly in late July, with the bulk of shorebirds species reaching our region earlier in the month, we did manage two new additions to the list. With a typical arrival date of 15 Jul, we finally had our first report of Piping Plover occur 24 Jul (Back Bay NWR / obs. Alexander Clifford). The following day at the park, 3 individuals were observed on the beach (obs. Robert Ake) and on 30 Jul, another individual was found and photographed up at Joint Expeditionary Base Fort Story (ph. Christine Peters). In addition to the plovers, the first Black Tern of the season was found 26 Jul, also at Fort Story (obs. Tom Beatty). Average expected date of arrival for Black Terns is 10 Jul, but, with these lovely terns, better late than never!
Large numbers of recently fledged terns and gulls continued to disperse from breeding colonies to our north & northwest and as a result, the sandbars at Pleasure House Point and the beaches at JEB Fort Story and Back Bay NWR have yielded some interesting checklists. Dispersing waders are being found in abundance anywhere proper habitat exists, with the C Storage Pool at Back Bay NWR being a prime location right now. Warblers and various other songbirds are starting to disperse as well, and a single Northern Parula photographed at Back Bay NWR 22 Jul (ph. Rob Bielawski) is testament to that as the species doesn't breed at that location, though First Landing State Park in northeastern Virginia Beach is teeming with them during the summer months. Also of interest as a report of 3 Wilson's Storm-Petrels being found (and photographed!) off South Thimble Island at the Chesapeake Bay Bridge-Tunnel complex 31 Jul (ph. Logan Anderson & Sam Miller). Typically, observers reporting Wilson's Storm-Petrels during the summer months here along the coast are viewing through scopes, and catching these birds at extreme distances on days where the wind has helped sweep them in closer to shore. Due to their size, erratic flight, and the usual distances involved, Storm-Petrels are rarely photographed from shore, so it was a treat to see these photographs! Perhaps their presence was helped along by the coastal Nor'easter that slid offshore on the 28th & 29th, highly unusual for this time of year, and more often encountered during the winter here on the Atlantic coastline. Lastly, the Northern Bobwhite first reported in the vicinity of Pleasure House Point Natural Area on 4 Jul (obs. Timothy Barry), and first noted at the park itself 8 Jul (obs. Bill Oyler and Natalie & WS Barbour) was finally photographically documented 27 Jul (ph. Rob Bielawski), and again heard 29 Jul (obs. Shawn Callahan). The individual did not have any bands on its legs, which would quickly indicate a captive bird that had been released, so it seems at least plausible that this is a wild bird that found its way to the park and decided to set up a breeding territory. The last time a Northern Bobwhite occurred in this part of the city (according to eBird at least) was in 1990, reported by Bob Swiader). Certainly, this is a bird worth going to see, even if they are fairly common year-round in the southern half of Virginia Beach. It is likely a bird many folks do not have on their Pleasure House Point hotspot lists!
SPECIES DOCUMENTED BY MEDIA and submitted to eBird for Virginia Beach during this period included: 21 JUL – Little Blue Heron (Princess Anne WMA Whitehurst Tract / Rob Bielawski). 22 JUL – Wood Duck, Great Blue Heron, Osprey, Whimbrel, Caspian Tern, Northern Parula, Prairie Warbler, Indigo Bunting & Red-winged Blackbird (Back Bay NWR / Rob Bielawski); Red-winged Blackbird (Back Bay NWR / Rob Bielawski). 23 JUL – Tricolored Heron, Green Heron, Yellow-crowned Night-Heron, Northern Cardinal, Blue Grosbeak & Red-winged Blackbird (Pleasure House Point NA / Rob Bielawski); Laughing Gull, Gull-billed Tern, Common Tern, Forster's Tern, Royal Tern & Sandwich Tern (Dam Neck NA / Karen & Tom Beatty). 24 JUL – Killdeer & Least Sandpiper (Muddy Creek Rd. / Karen & Tom Beatty); Brown Pelican, Green Heron, Osprey, Sanderling, Willet, Royal Tern, Sandwich Tern, Purple Martin, Cedar Waxwing & Northern Cardinal (Back Bay NWR / Karen & Tom Beatty). 25 JUL – Osprey (Indian River Rd. / Laura Mae). 26 JUL – Yellow-crowned Night-Heron, Osprey, Spotted Sandpiper, Forster's Tern, Fish Crow, Northern Mockingbird, Eastern Towhee & Blue Grosbeak (JEB Fort Story / Karen & Tom Beatty); Yellow-crowned Night-Heron, Osprey & Mourning Dove (Pleasure House Point NA / Karen & Tom Beatty). 27 JUL – Northern Bobwhite, Great Egret, Green Heron, Yellow-crowned Night-Heron, Cooper's Hawk, Clapper Rail, Semipalmated Plover & Carolina Chickadee (Pleasure House Point NA / Rob Bielawski). 28 JUL – Lesser Yellowlegs & Tree Swallow (Nanney's Creek Rd. / Karen & Tom Beatty); Semipalmated Plover, Killdeer, Tree Swallow & Barn Swallow (Landing Rd. / Karen & Tom Beatty); Semipalmated Plover, Least Sandpiper, Semipalmated Sandpiper & Barn Swallow (Landing Rd. / Mary Catherine Miguez); Ruddy Turnstone & Willet (Back Bay NWR / Rob Bielawski). 29 JUL – Clapper Rail (Pleasure House Point NA / Shawn Callahan); Yellow-crowned Night-Heron, Laughing Gull, Ring-billed Gull, Common Tern & Rock Pigeon (South Thimble Island / Rob Bielawski); Great Egret, Yellow-crowned Night-Heron, Clapper Rail, Caspian Tern & Black Skimmer (Pleasure House Point NA / Rob Bielawski); Least Sandpiper (Back Bay NWR / Karen & Tom Beatty); Osprey (Integrity Way / Laura Mae); Osprey (General Booth Blvd. / Laura Mae). 30 JUL – Eastern Bluebird & Chipping Sparrow (Lago Mar / Mary Catherine Miguez); Brown Pelican, Osprey, Semipalmated Plover, Piping Plover, Sanderling, Spotted Sandpiper, Willet & Royal Tern (JEB Fort Story / Christine Peters); Snowy Egret, Little Blue Heron, Least Sandpiper & Pectoral Sandpiper (Muddy Creek Rd. / Karen & Tom Beatty). 31 JUL – Northern Flicker, Blue Jay & Carolina Wren (Glenmore Hunt Trail / Karen & Tom Beatty); Eurasian Collared-Dove (Sandbridge / Logan Anderson); Sanderling, Lesser Black-backed Gull & Great Black-backed Gull (Back Bay NWR / Logan Anderson); Brown Pelican (Back Bay NWR / Sam Miller); Wilson's Storm-Petrel, American Oystercatcher & Herring Gull (South Thimble Island / Logan Anderson); Wilson's Storm-Petrel (South Thimble Island / Sam Miller); Herring Gull (South Thimble Island / Logan Anderson).
LOOKAHEAD: In a typical year, early August tends to be the start of the decline in daily high temperatures, with late July usually boasting the worst of what summer has to offer. Hopefully the trend of the last week or so will continue, and temperatures will remain below the 10-year averages as we head into August. Throughout this upcoming period, and the month of August as a whole, shorebirds will continue to be the primary focus for most birders who venture out along the coast. Water levels have apparently dropped in the C Storage Pool at Back Bay NWR, allowing for suitable habitat to both wading species and shorebirds alike. In fact, as I'm writing this, a report of an AMERICAN AVOCET just showed up at this location (3 Aug), but that'll get discussed in the next Journal Entry. The West Dike is set to close after this weekend as I heard from another birder, so it would be best to check this spot each day until then to make sure no good shorebirds slip through the cracks. Once the East Dike is open, the H Pool will need to be investigated in full! The bulk of Princess Anne WMA's Whitehurst and Beasley Tracts remain overgrown, or full of water, however, the southernmost cell of the Whitehurst Tract has recently been tilled up and cleared of vegetation. After rain showers, this might be a place worth keeping tabs on for shorebirds, especially in the higher part of the tidal cycle when shorebirds tend to disperse inland to feed. Fields along Muddy Creek and Nanney's Creek Road continue to supply shorebirds with areas to put down and forage, as evidenced by a number of recent checklists, so these remain good places to check as well, so long as people understand that these fields are all private property and to view them, one must stay on the public roads. The beaches of Back Bay NWR & False Cape SP will remain excellent for shorebirds hugging the coast, as well as for Black Terns as they head south; a day with easterly winds would help make these terns easier to find in close to shore. Early movements of passerines/songbirds might start to occur soon and dispersals form breeding grounds should start popping up as well throughout August. Lastly, regularly occurring (used synonymous with annually-occurring here) species that are likely during late July and have not been observed yet this fall include Cliff Swallow (10 Jul expected arrival date), Dunlin (30 Jul), Kentucky Warbler, Hooded Warbler, Common Nighthawk, Yellow Warbler, Scarlet Tanager, Yellow-throated Vireo, Northern Waterthrush, American Redstart, Black-and-white Warbler & White-rumped Sandpiper (5 Aug) and Bank Swallow (10 Aug). As always, make sure to report your finds to eBird so the data can be used to adjust the expected arrival dates and to view the full listing of each species' "average expected arrival dates", please click Here!
For further information regarding this thrice-monthly, online publication, please visit the Journal Overview Page which provides an in-depth explanation of the format, layout and composition of the journal. As always, thank you for reading, and please leave me a comment below (you may use your Facebook, Gmail or other accounts to easily do so), or just click the Heart icon to the lower right of this post to let me know you stopped in!