Oppressive heat permeated the region during mid-July, yielding the hottest period thus far in 2017. Shorebirds arrivals continued more or less on time, and some other notable birds were found despite the heat! Top birds during this period in Virginia Beach included the continuing WHITE-EYED EASTERN TOWHEE, a newly found DICKCISSEL, and an unseasonal occurrence of Black-and-white Warbler! Additionally, mid-July continued the trend started last period with first-of-season arrivals pouring through, including our first-of-fall Stilt Sandpiper & Pied-billed Grebe (11 Jul), Pectoral Sandpiper (14 Jul), Black-and-white Warbler, Solitary Sandpiper & Western Sandpiper (15 Jul), Whimbrel (16 Jul) and Red Knot (17 Jul). WEATHER: Overall, mid-July's average daily high temperatures continued to rise from those in early July, reaching 89.7 degrees F (+1.1 degrees); in contrast, average daytime lows actually dropped slightly, to 73.5 degrees F (-0.2 degrees). The previous 10-year average daily highs & lows for the mid-July period were 88.2 & 72.2 degrees F, respectively which puts this period in 2017 at +1.5 and +1.3 degrees when comparing to the previous 10-year average. During that time frame, the maximum average daily highs & lows were 94.1 & 76.8 degrees F (both occurring in 2016). We had 4 days with measureable precipitation which amounted to a total of 1.84 inches, most falling overnight from 14-15 July (a Friday/Saturday) with 1.82 inches accumulating (0.33 Friday/1.49 Saturday). Thanks to this downpour, agricultural fields in southern Virginia Beach became temporarily inundated, providing good habitat for migrating Shorebirds to forage which helped lead to some first-of-season finds.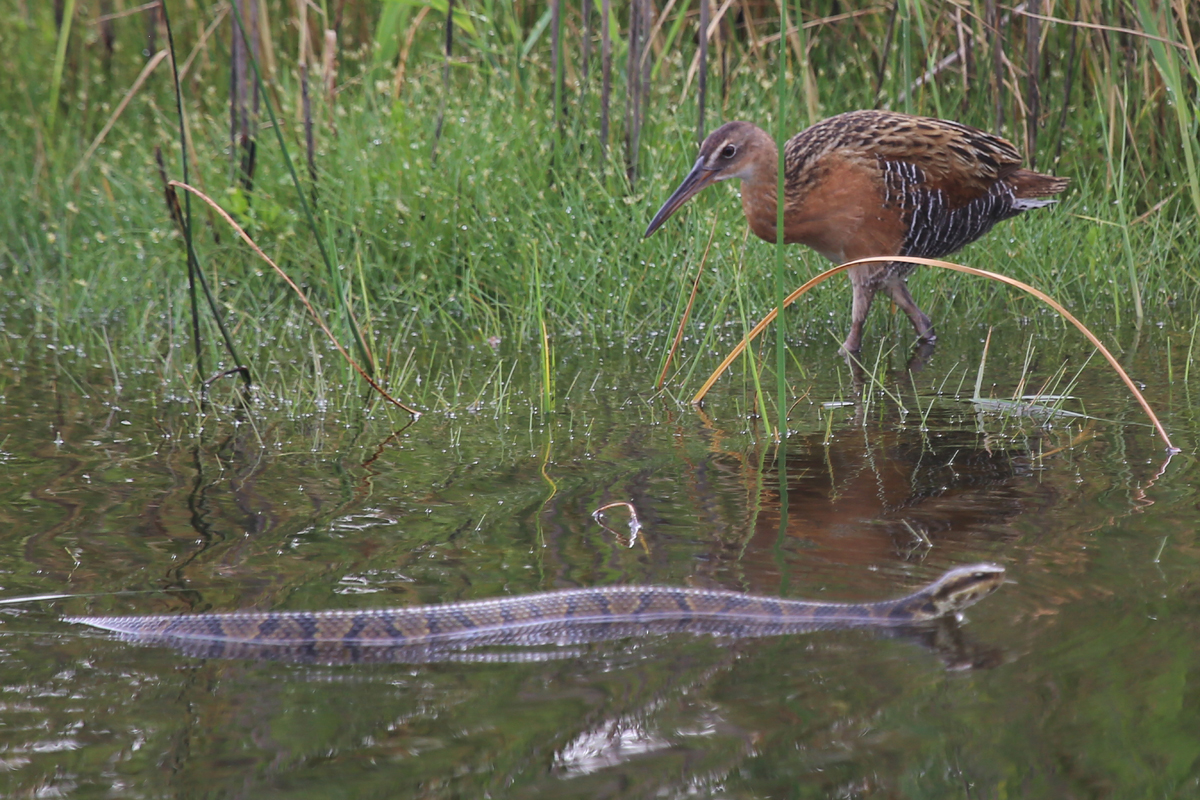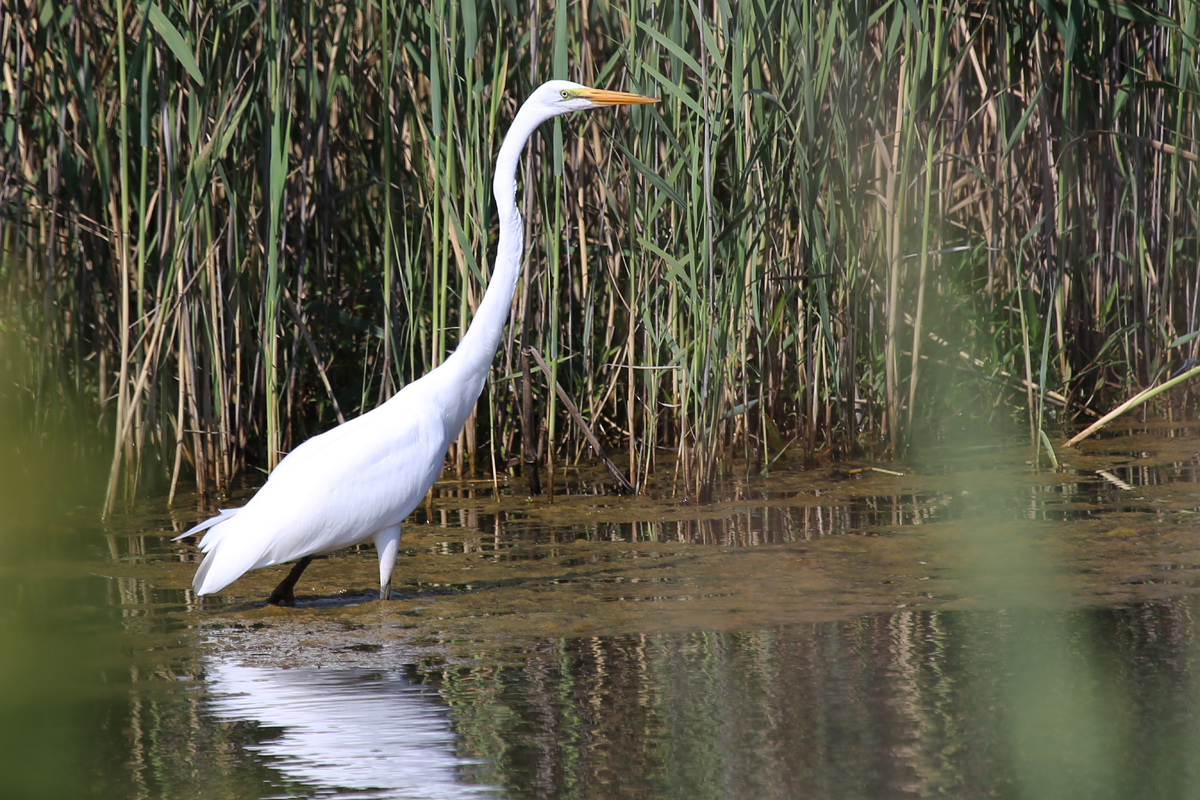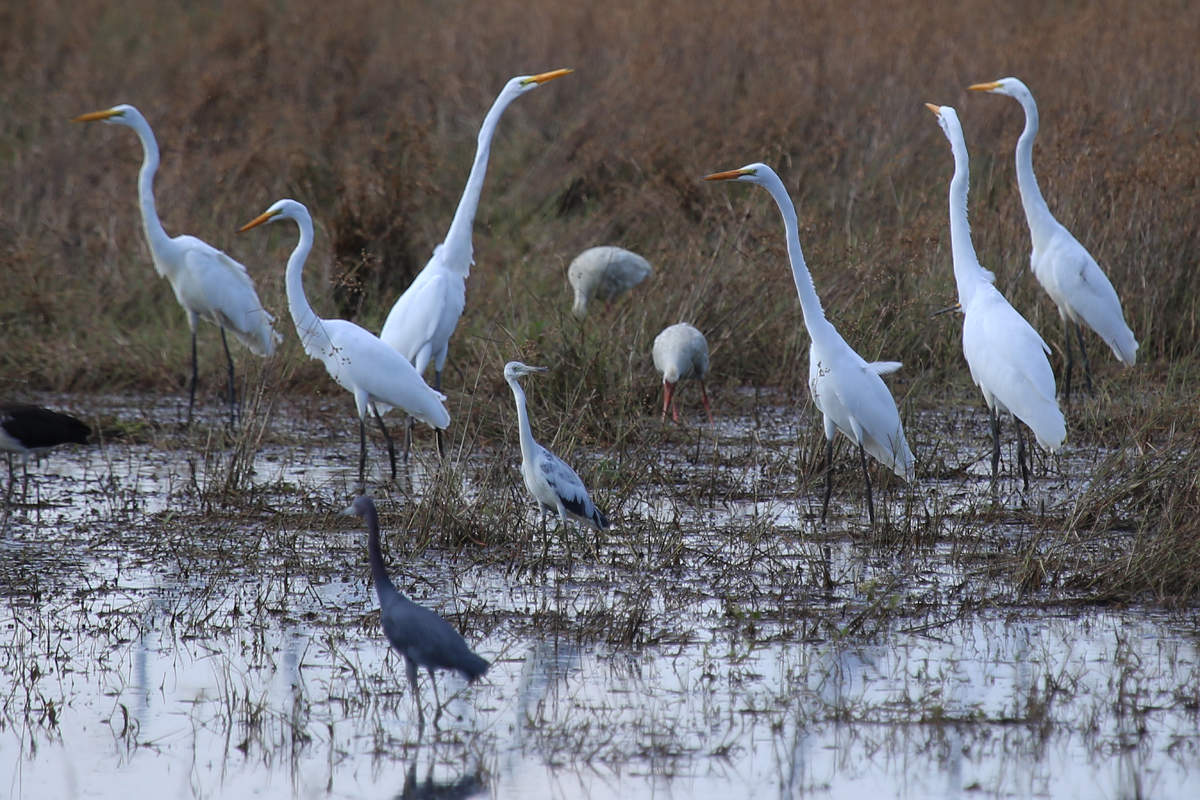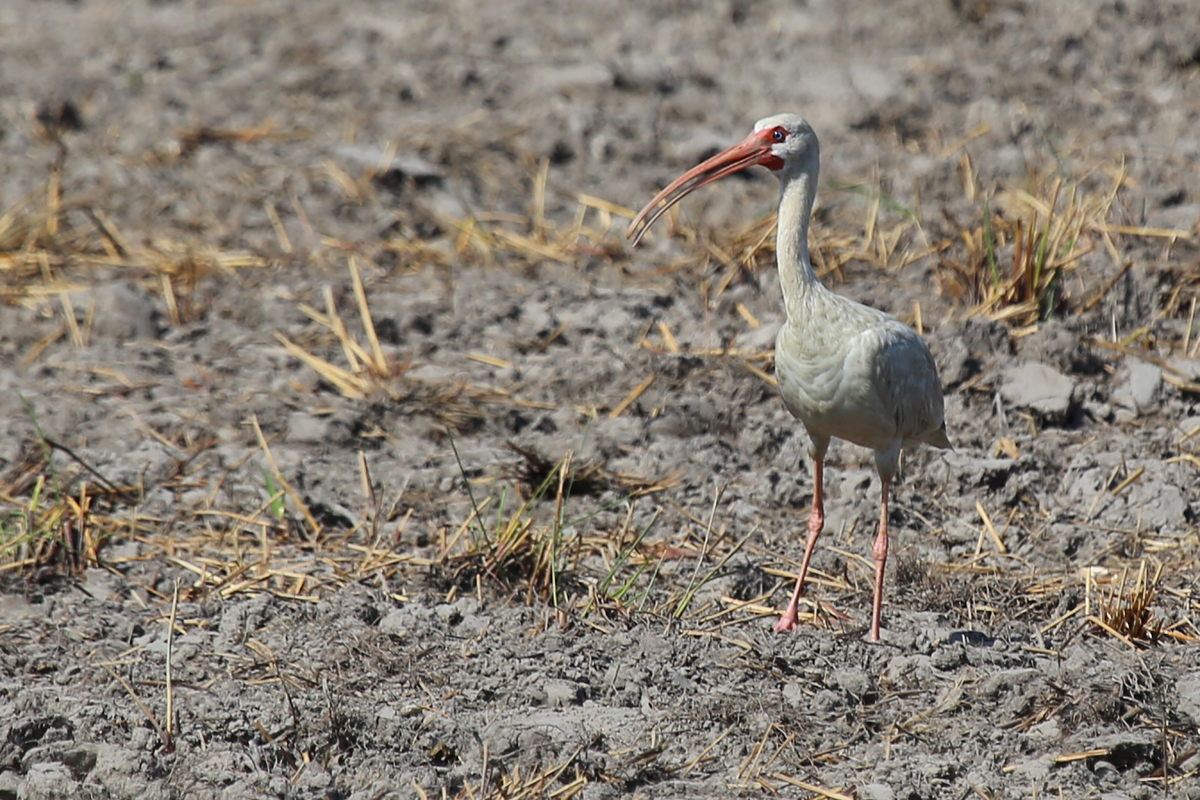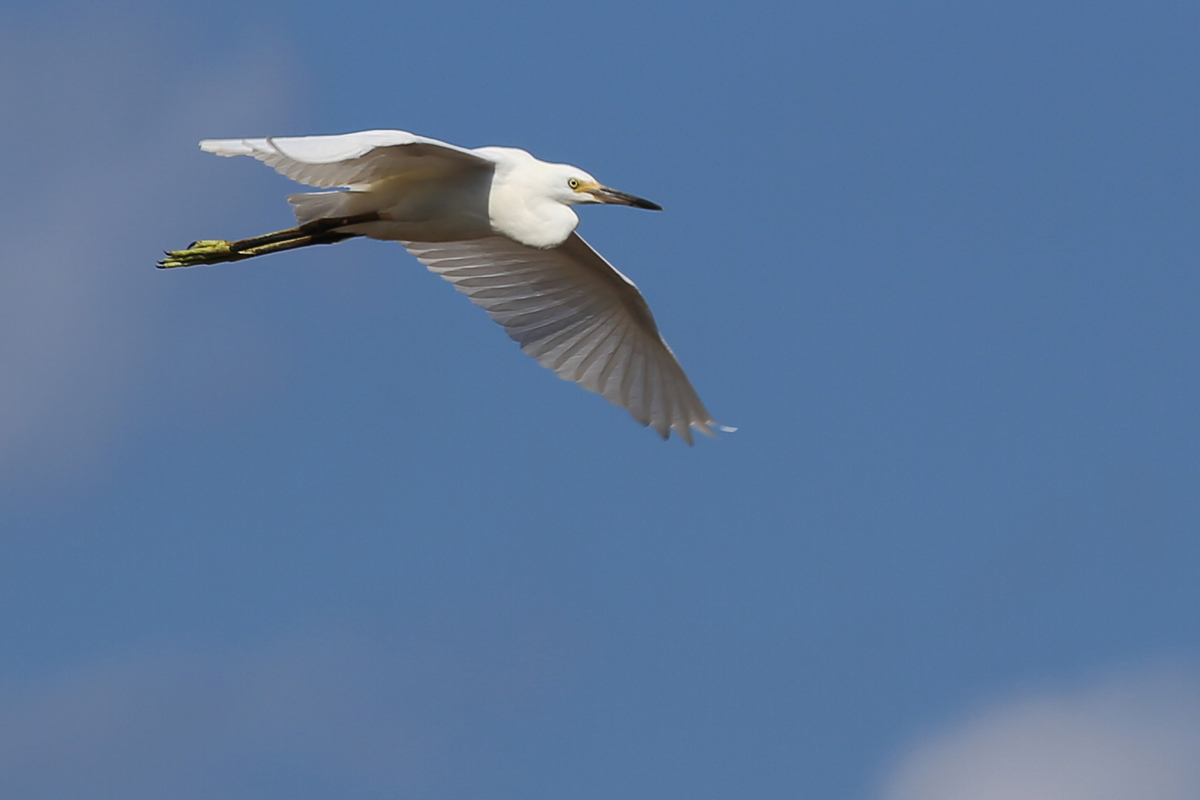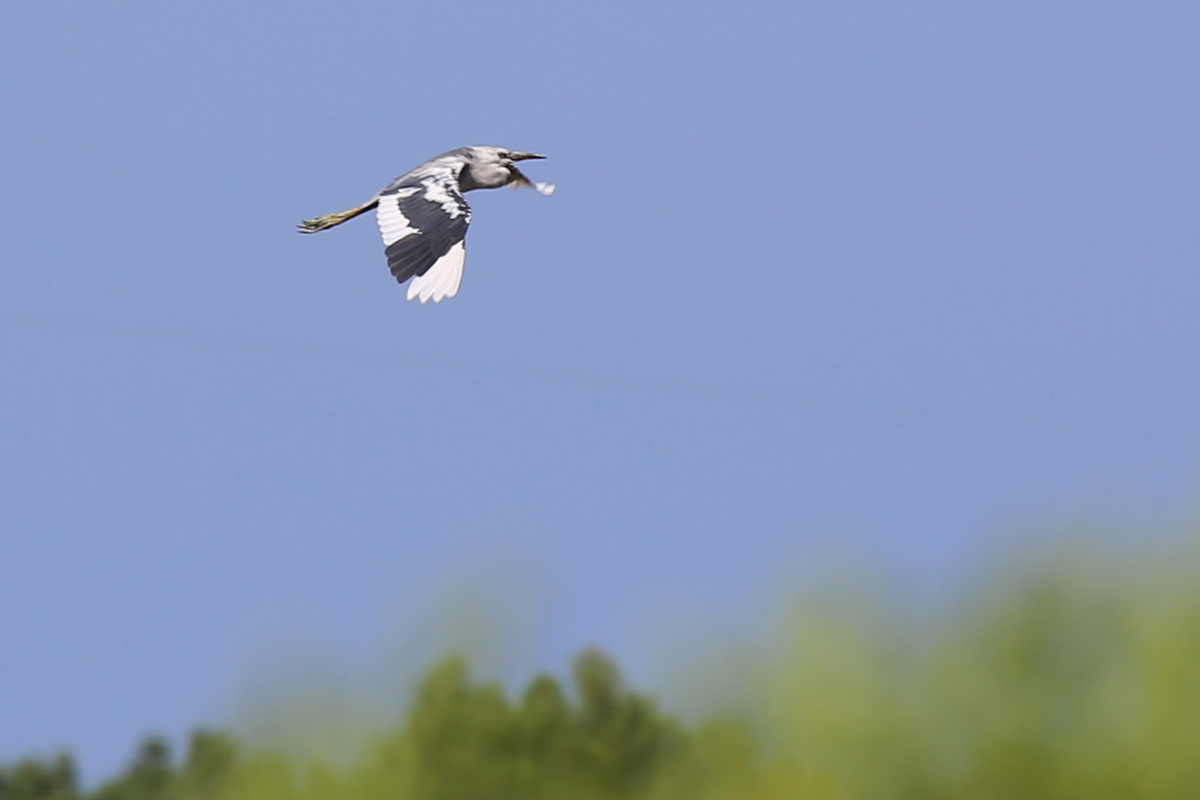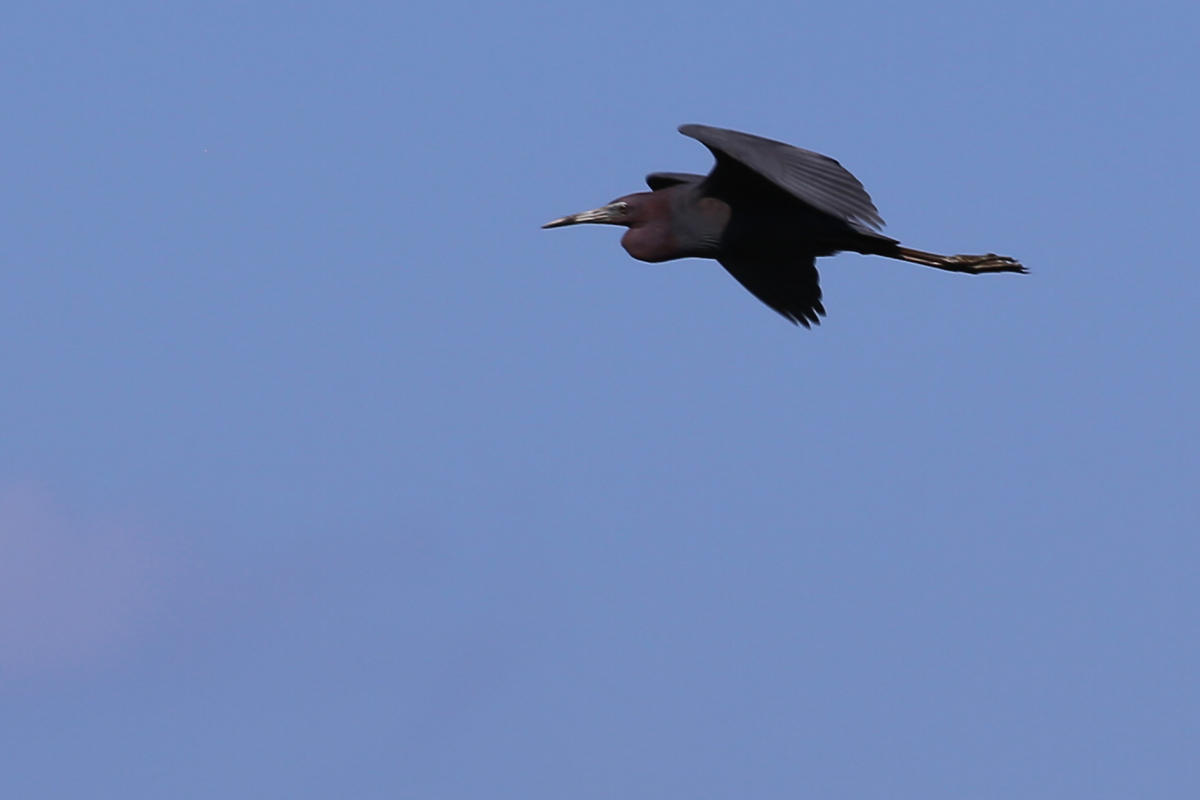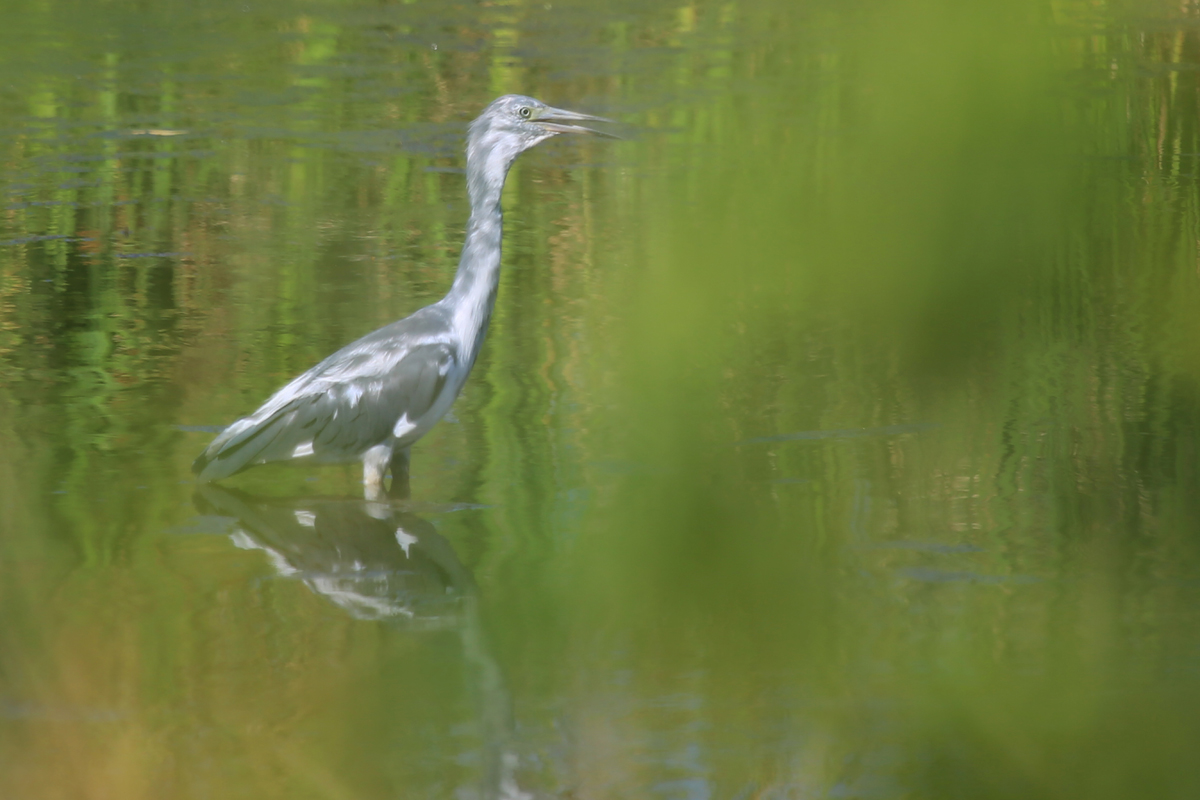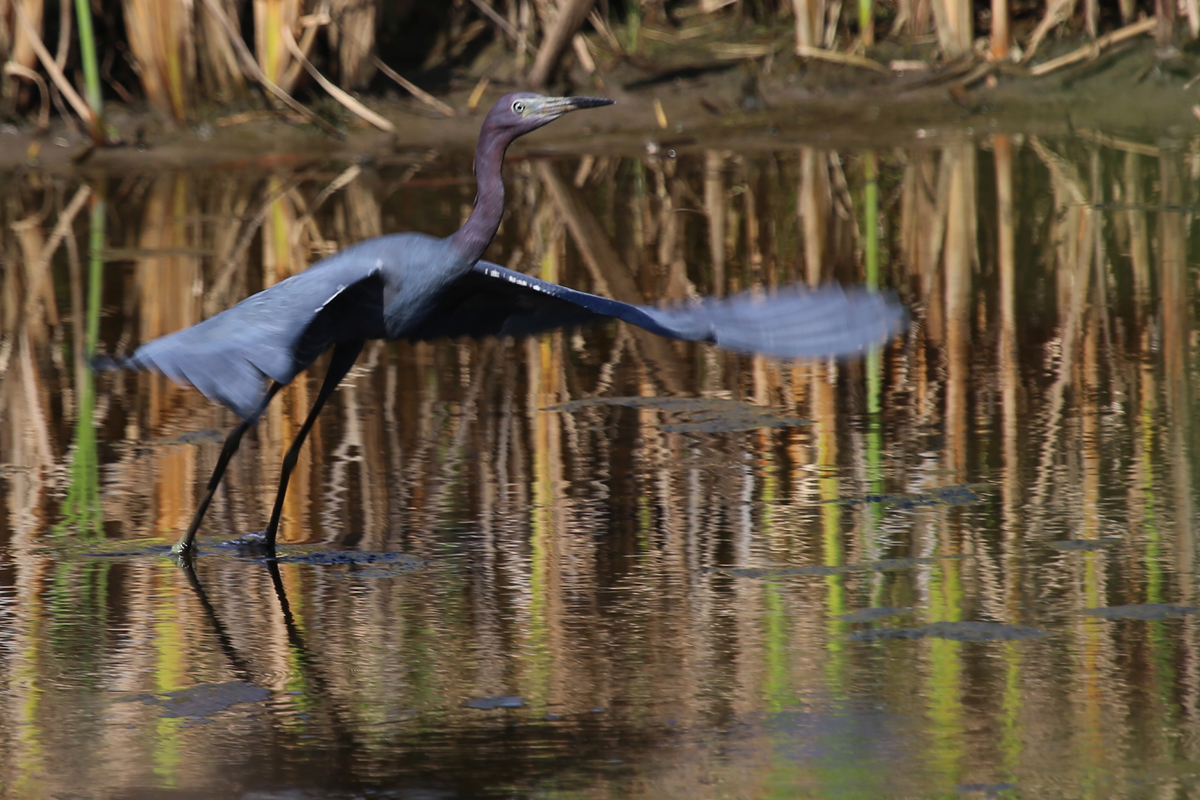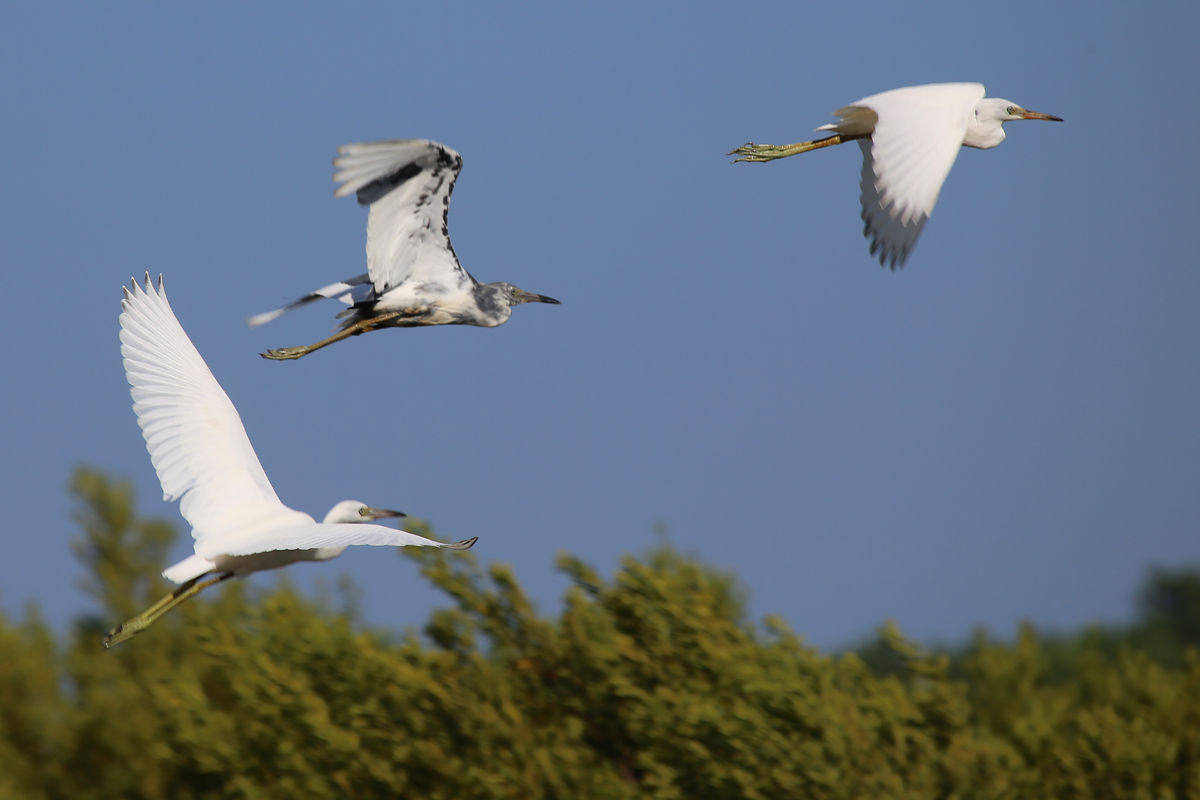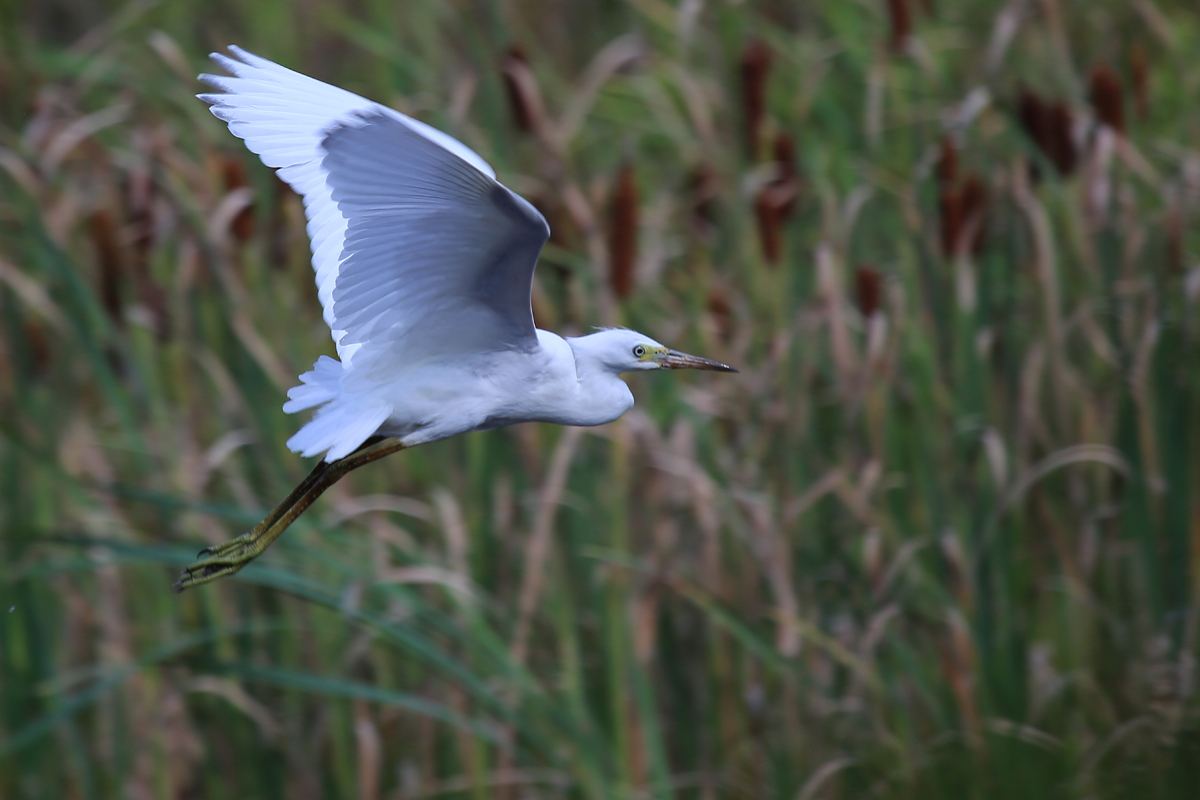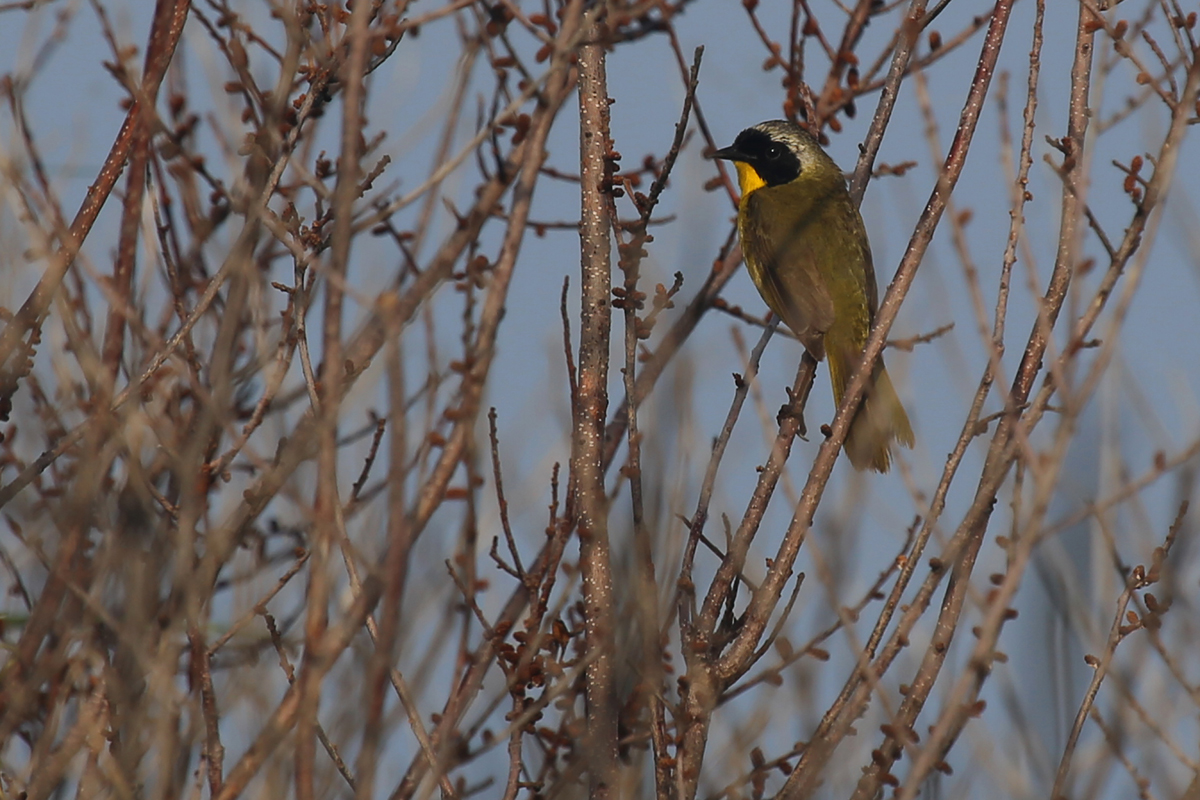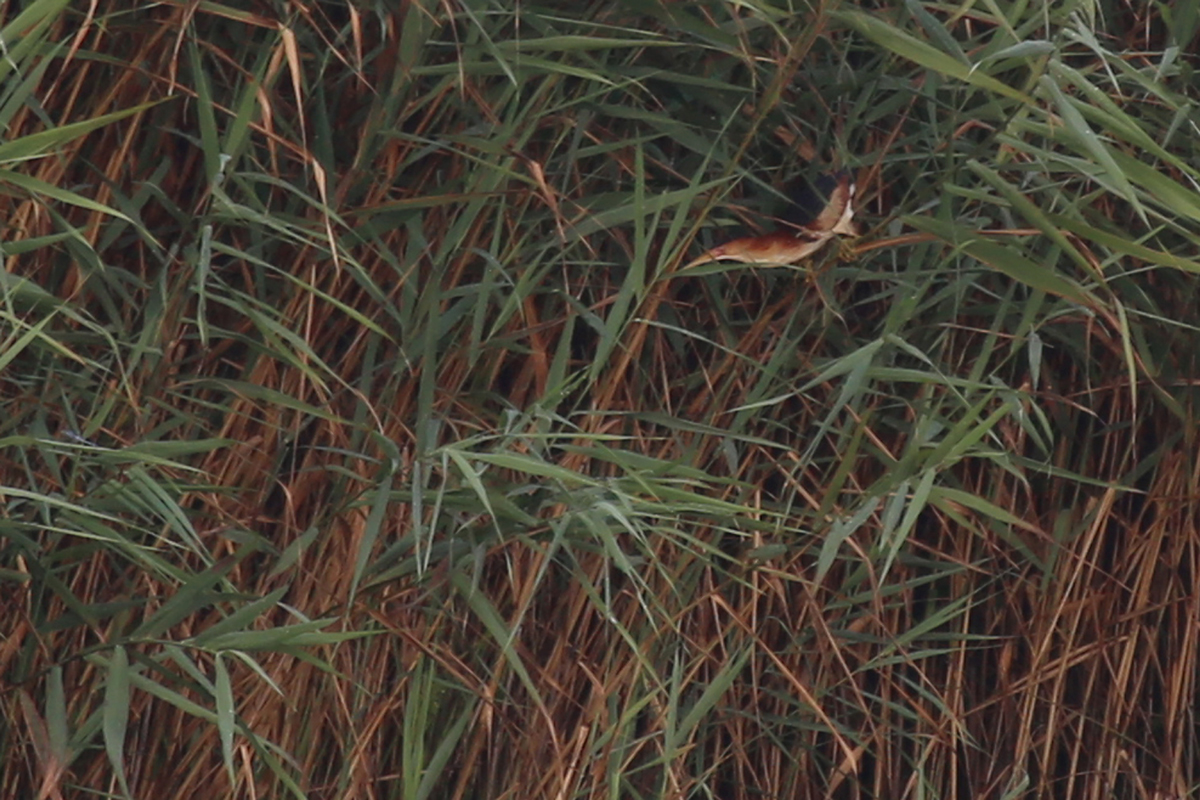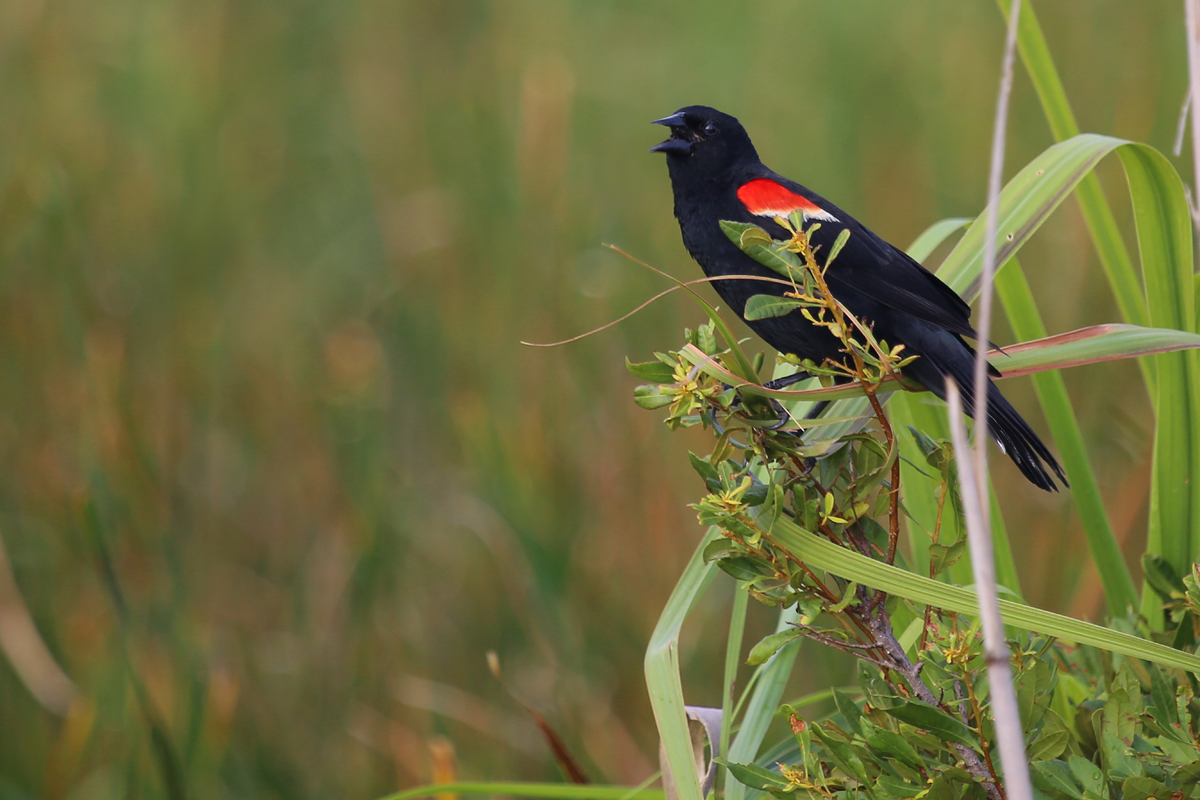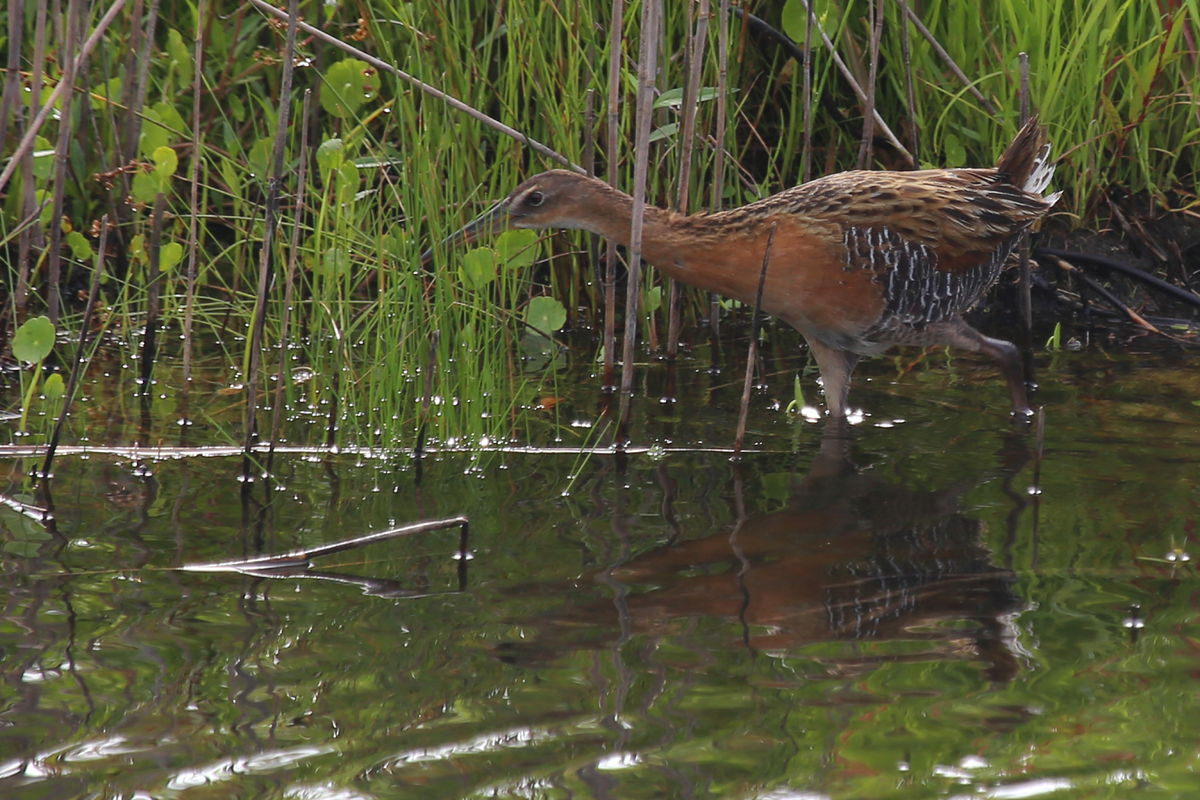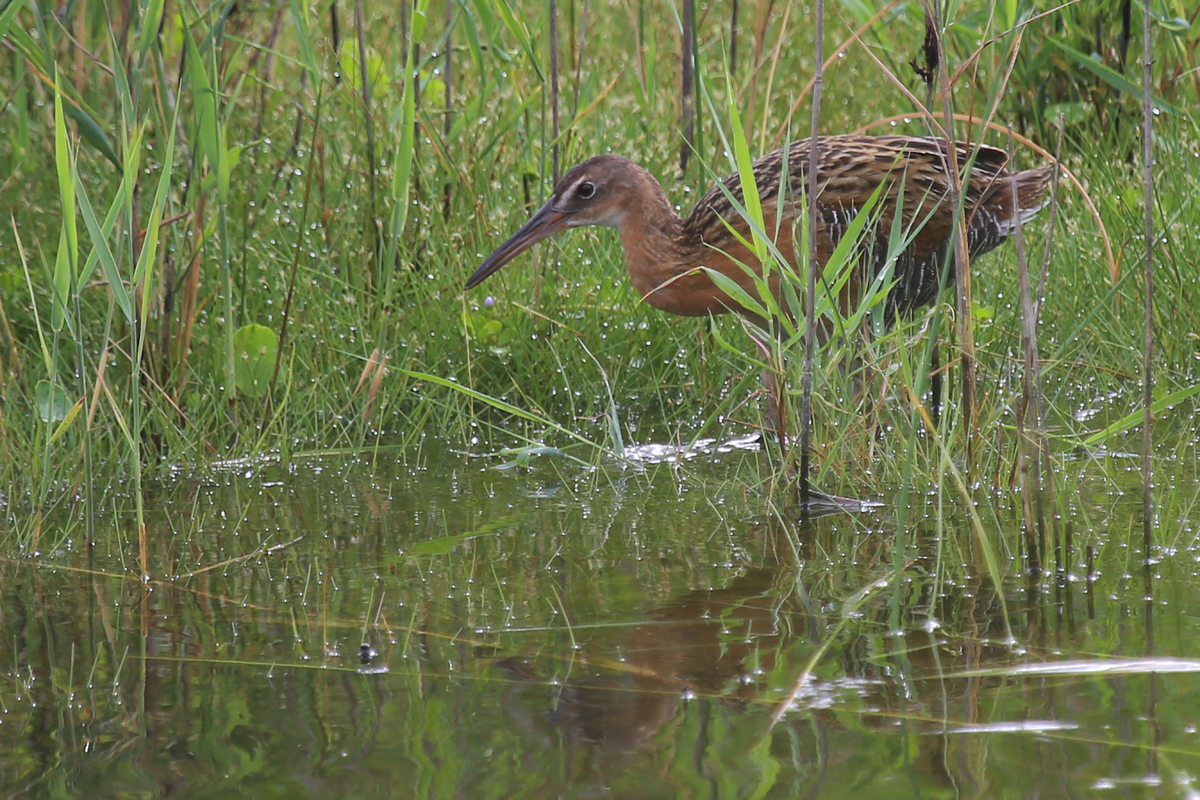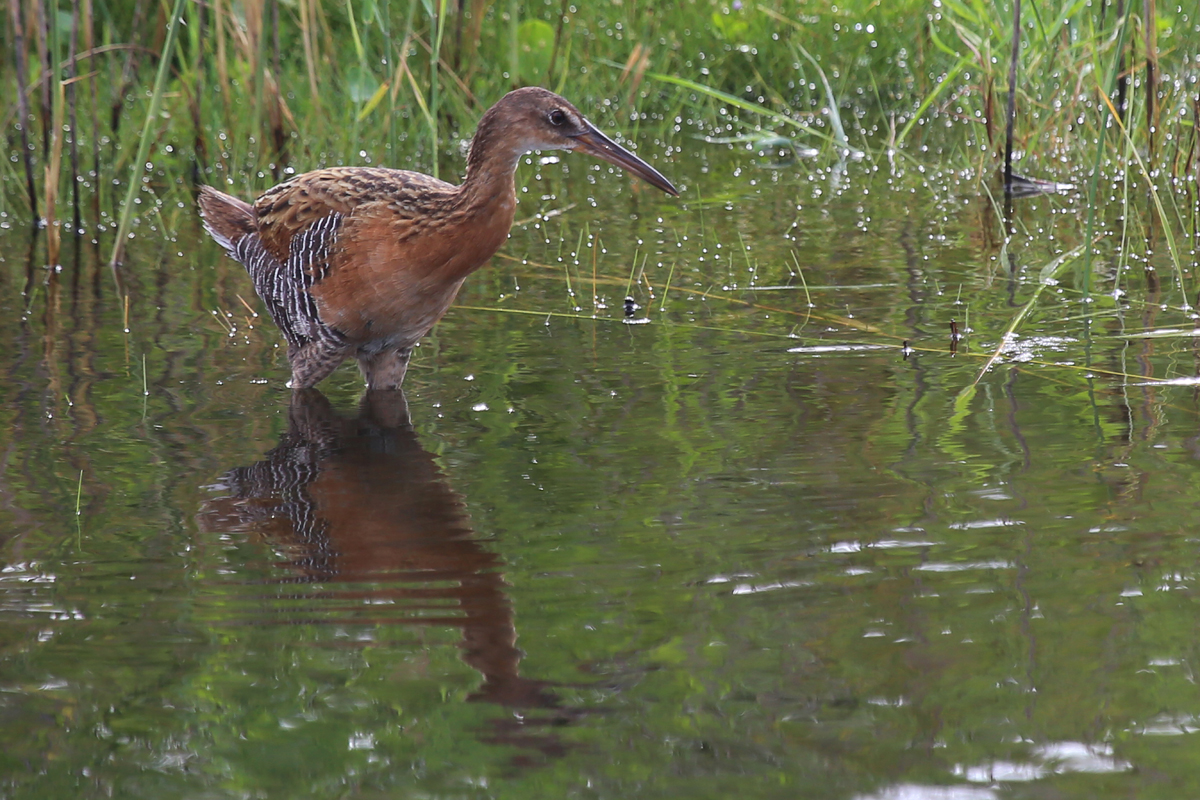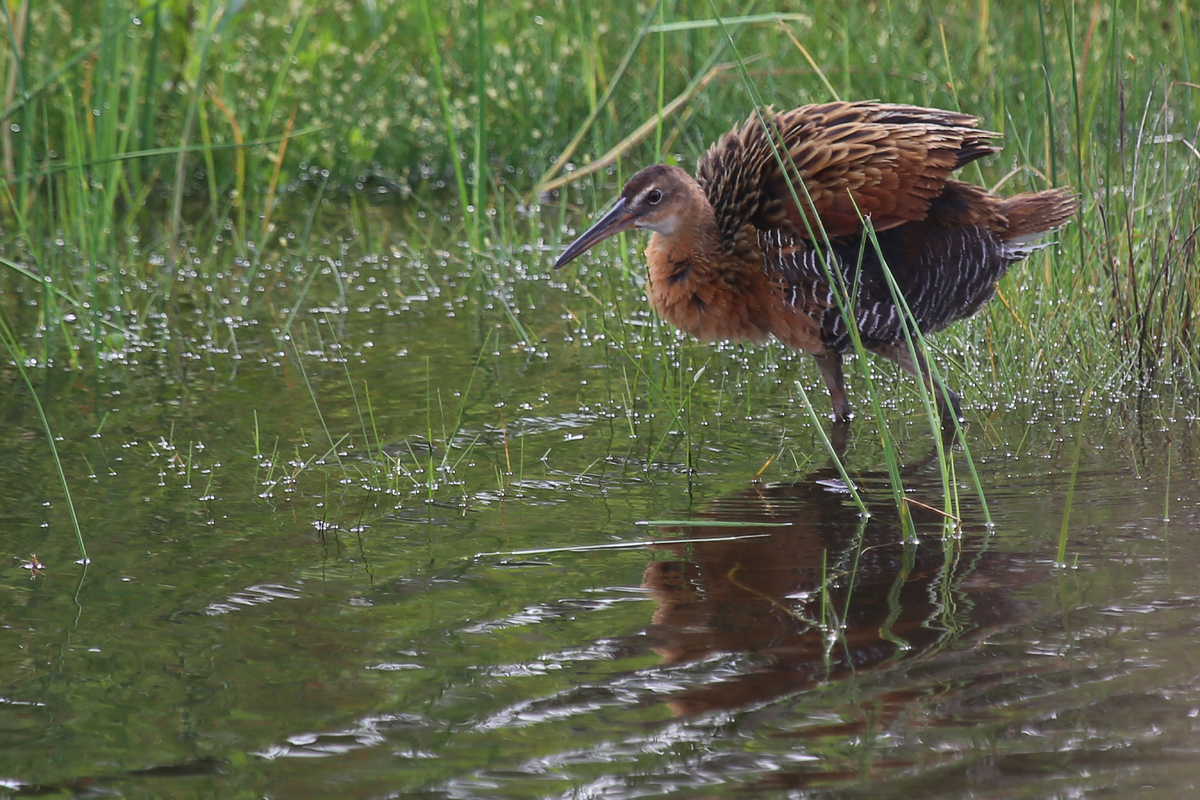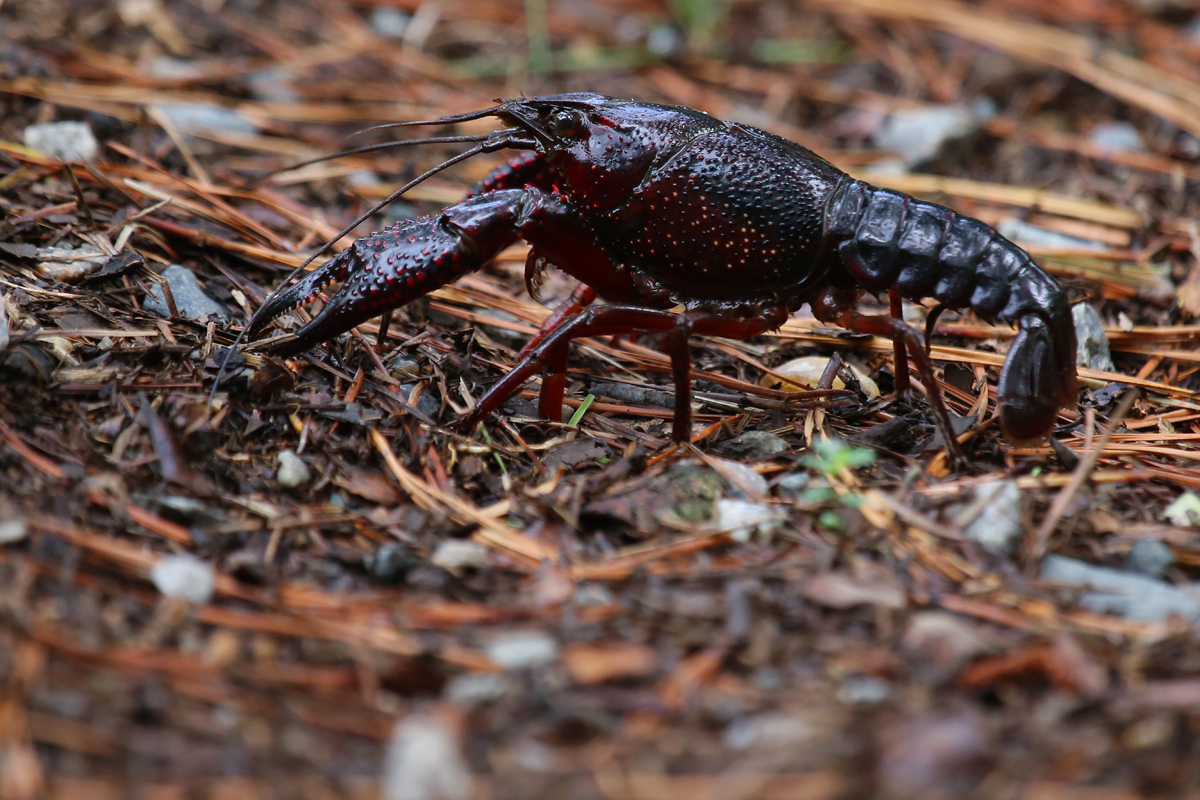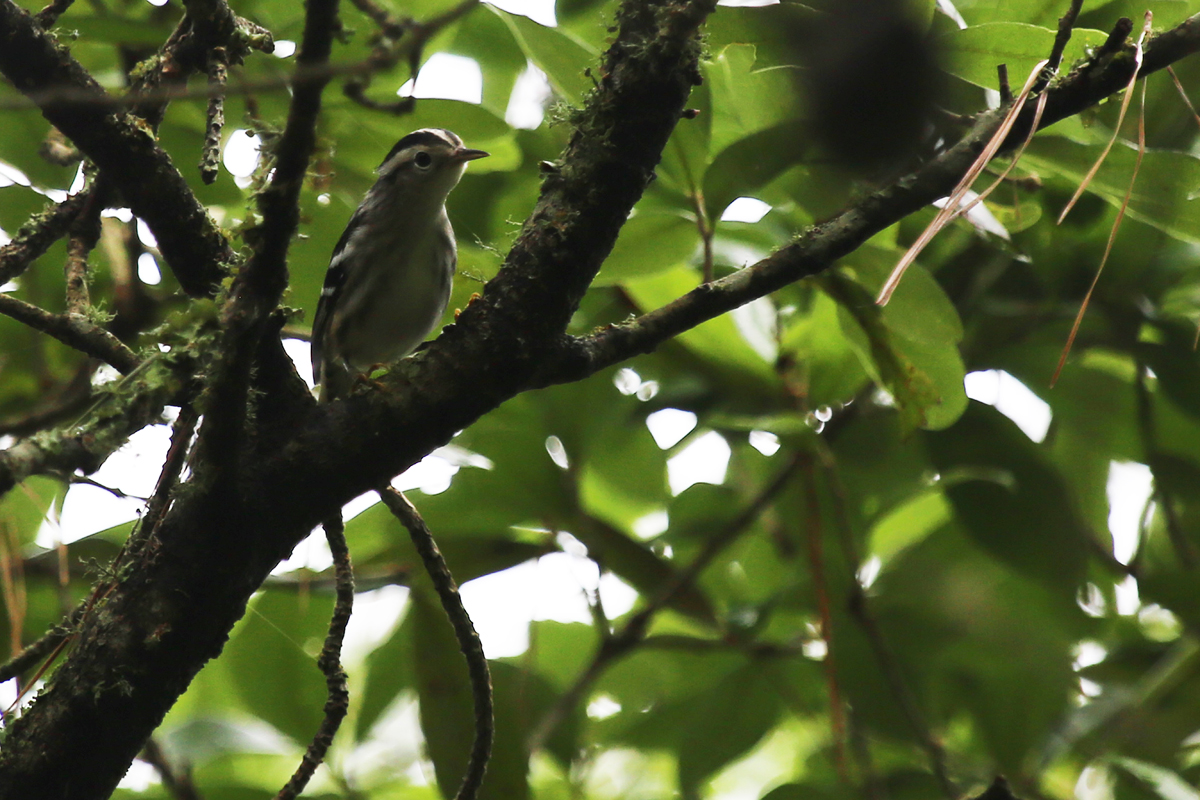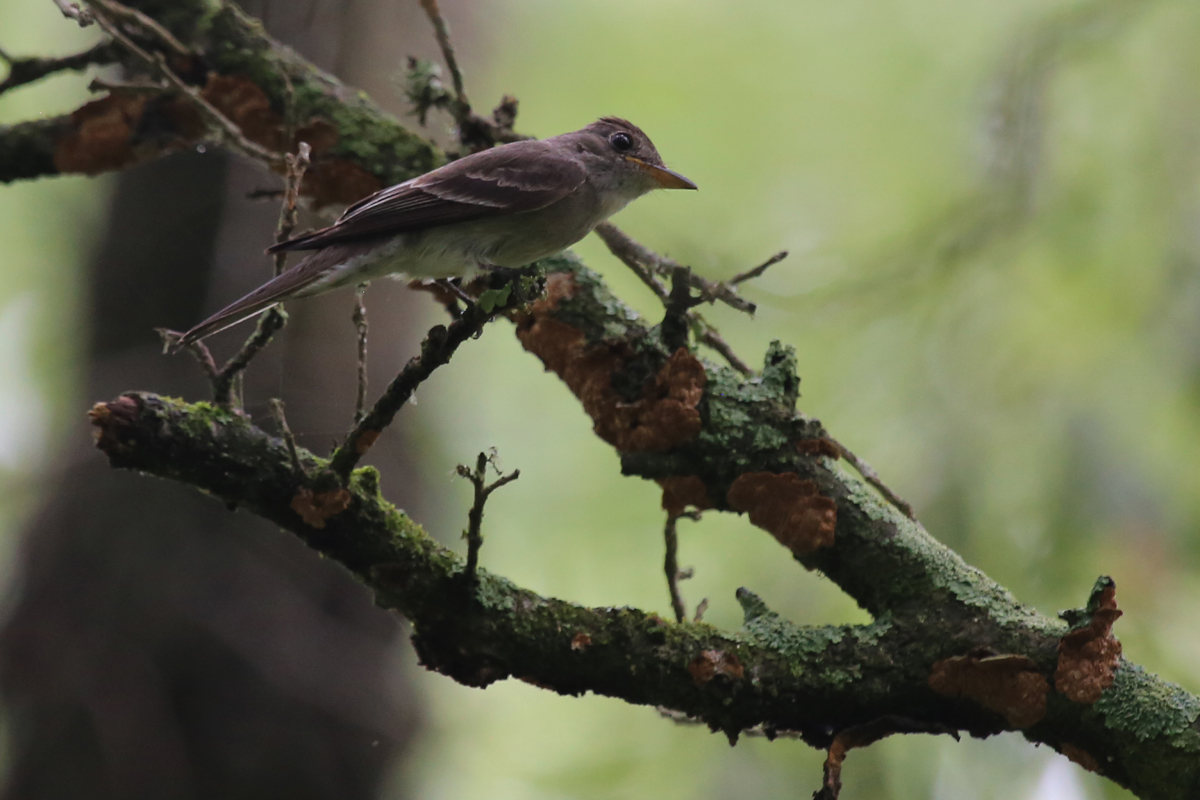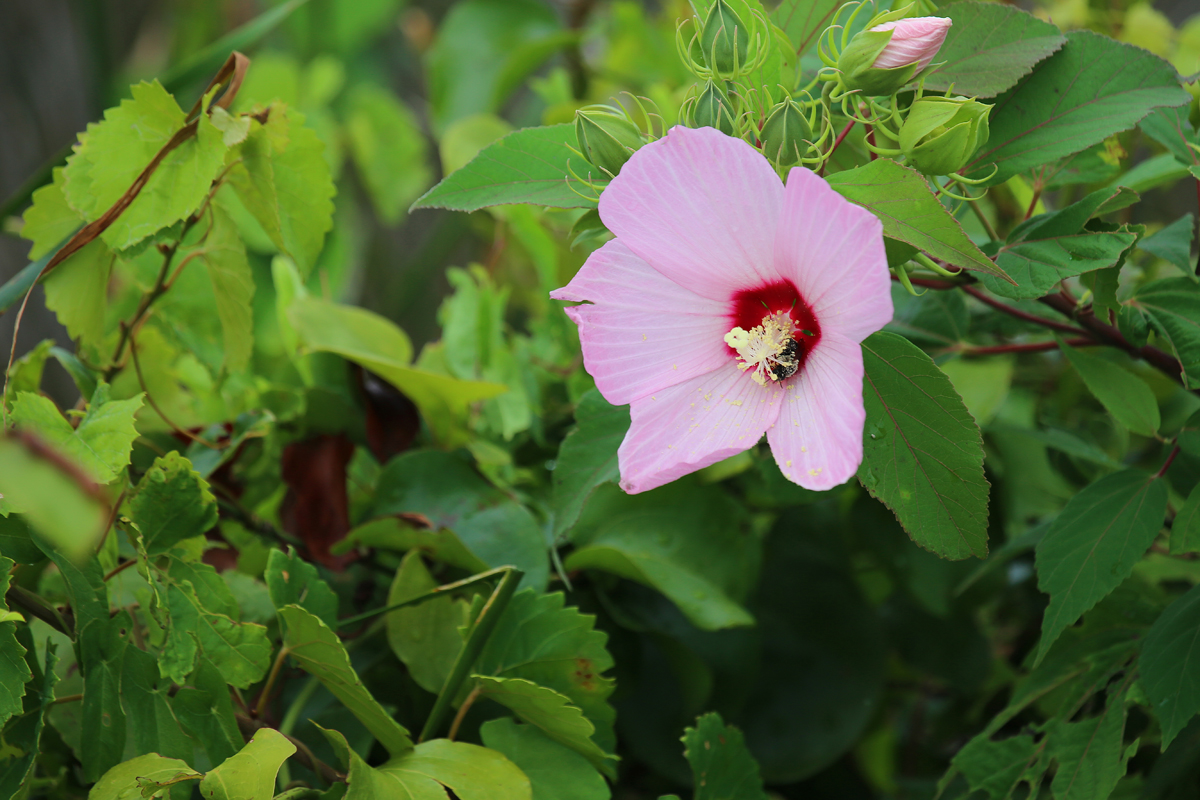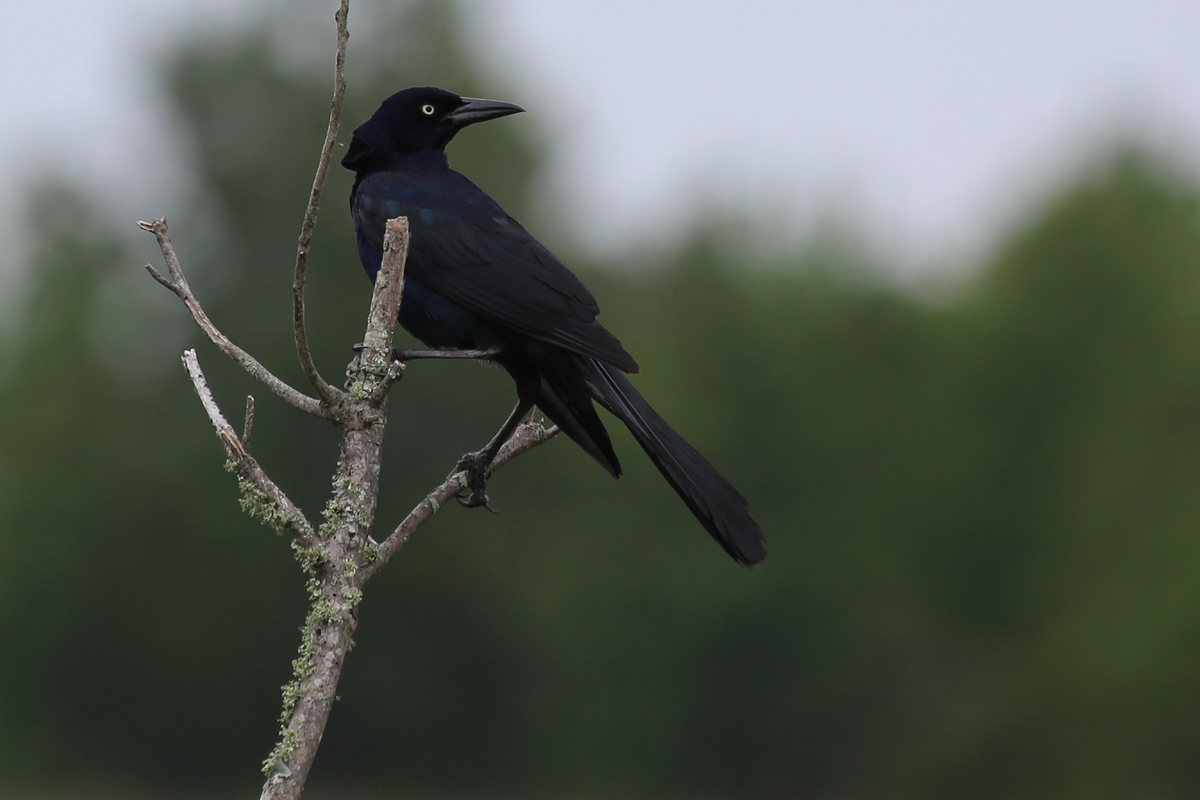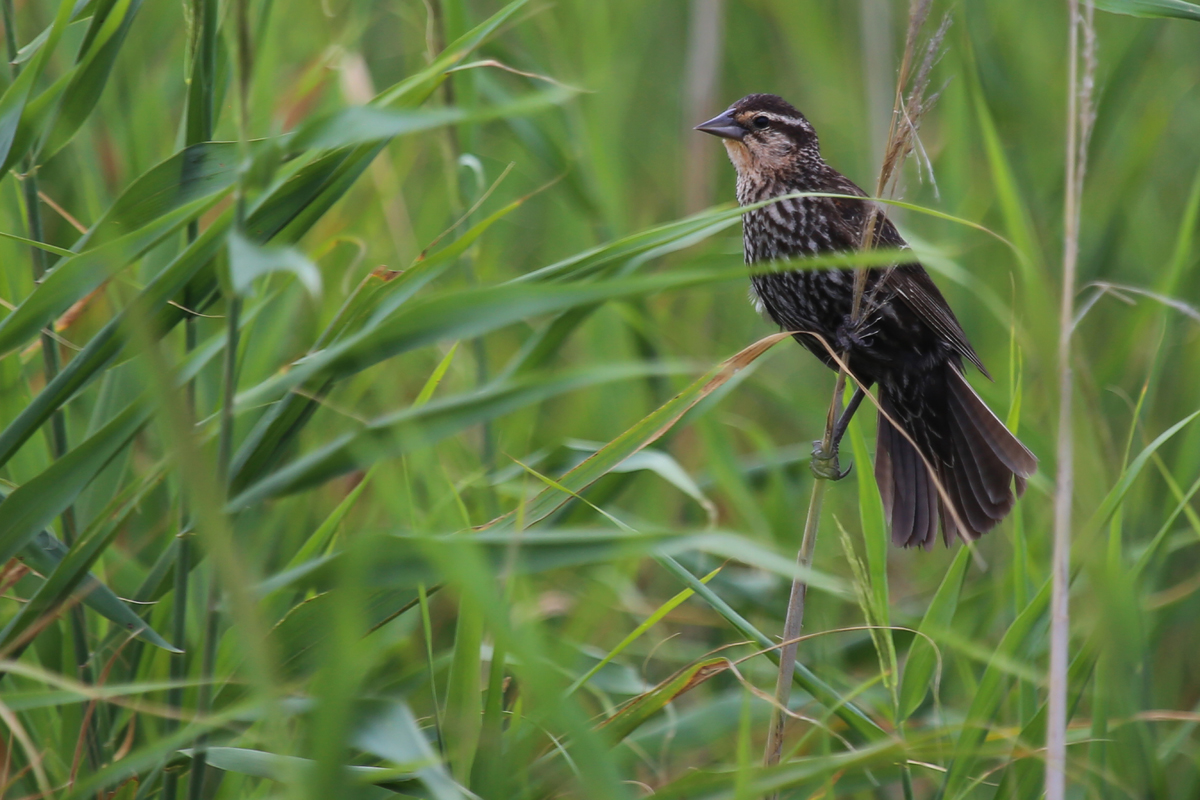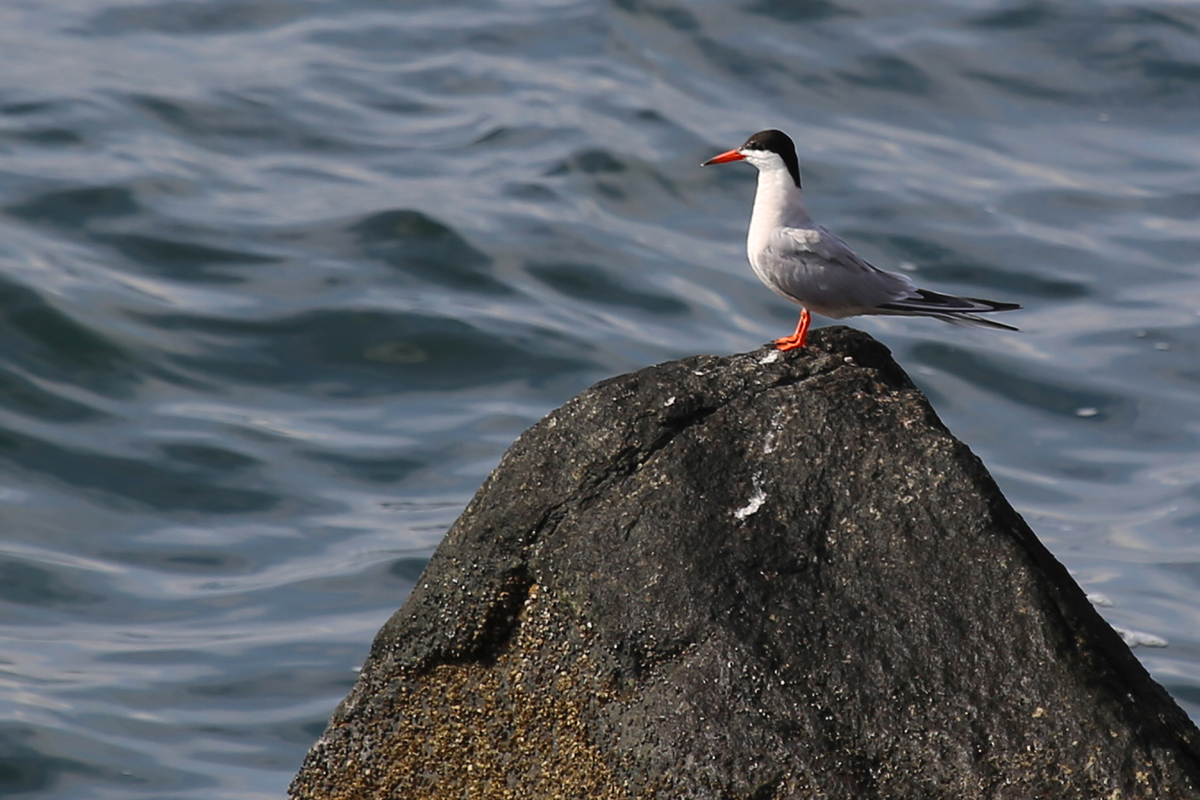 OBSERVATIONS: As mentioned in the previous posting, the Fork-tailed Flycatcher that afforded views for 24 days from 15 Jun-8 Jul has now surely moved onward, as not a single report occurred in mid-July. Additionally, the Scissor-tailed Flycatcher that made a showing 1 Jul never turned up again either. However, one continuing rarity did get observed & photographed during the 11-20 Jul period, that being the WHITE-EYED EASTERN TOWHEE that has been seen on and off at Back Bay NWR along the Entry Road and Loop Road (the split gravel roadway leading south from the visitor contact station to the east & west dike gates). Observed 12 Jul (ph. Kim Harrell & Katharine Louthan) this makes at least the 5th report for this rarely occurring form of Eastern Towhee in Virginia. Additional information on the previous sightings can be found in the early July posting from last period.
New to the rarities listing this period was the occurrence of a DICKCISSEL (obs. Karen & Tom Beatty) at Camp Pendleton SMR, 13 Jul. This individual stayed in the area at least through 14 Jul when it was again found by Karen & Tom, as well as Andrew Baldelli. Please note, however, that this site is a restricted access military installation so it is not publicly accessible. While no reports appeared after the 14th, it is possible for this bird to still be in the area. This is the first record for 2017 in Virginia Beach with more than one observer. In late May, a Dickcissel was reported off Princess Anne Road at Cullipher Farms, but the checklist-mentioned photograph has never been added, and unfortunately, no other written notes were provided.
Highly unusual here in the summer months (June/July), an unseasonal-occurring Black-and-white Warbler was found gleaning insects from a patch of Live Oak in the maritime forest of Back Bay NWR's West Dike on the morning of 15 Jul (ph. Rob Bielawski). What makes this noteworthy is the last June or July record for this species within Virginia Beach dates all the way back to 28 Jul 2005! This lack of reports could potentiallybe chalked up to a lack of birders heading into heavily forested areas looking for these small songbirds during the heat & humidity of summer here on the coast, or it could represent a lack of actual records being entered to eBird, so if anyone reading this does have local summer records for Black-and-white Warbler, make sure to get them entered to eBird!
First-of-season observations this period included a Stilt Sandpiper (early, with a 20 Jul average arrival) observed 11 Jul by Andrew Baldelli on Back Bay NWR's C Storage Pool. Also, our first Pied-billed Grebe since springtime was found also at Back Bay NWR on 11 Jul (early, 15 Jul average arrival) by Chris Compton. A single Pectoral Sandpiper was observed 14 Jul on the shoreline of a flooded field off Muddy Creek Road by Andrew Baldelli, then the following day at least 4 were found at the same site by Mary Catherine Miguez. Typically, Pectorals have an arrival date of 20 Jul, so these first-of-season birds are a few days on the early side. Overnight on 14/15 Jul, heavy rains and winds pounded the region, and when the sun rose, it was evident that many agricultural fields, rivers and ponds had become swollen with rainwater. Back Bay NWR's C Storage Pool had risen a few inches, making it less useful to smaller shorebirds that were just starting to show up, though making it ideal for the array of waders that have taken up residency at the site over the last few weeks. Thanks to these rains, 15 Jul proved to be the arrival date for Solitary Sandpiper (early, 20 Jul average arrival) when Andrew Baldelli found one at the same site along Pleasant Ridge Road in a flooded field. Another Solitary was observed and photographed later in the day by Mary Catherine Miguez off Muddy Creek Road. A Western Sandpiper (on time, 10 Jul average arrival) was also tallied at this same location off Muddy Creek Road by Andrew Baldelli. Whimbrel were spotted 16 Jul (on time, 10 Jul average arrival) for the first time of the season when a group of 9 was logged by Tommy Maloney & Jason Schatti at Back Bay NWR. A final new shorebird arrival occurred 17 Jul (also at Back Bay NWR) when Mary Catherine Miguez photographed 3 Red Knots (early, 20 Jul average arrival) along the beach not far from the visitor contact station parking lot!
Large numbers of recently fledge terns and gulls have begun dispersing from breeding colonies to our north & northwest and as a result, the sandbars at Pleasure House Point and the beaches at JEB Fort Story and Back Bay NWR have yielded some interesting checklists. Yellow-crowned Night-Herons continue to pop up in unusual locations as well, with observations occurring anywhere from the Chesapeake Bay Bridge-Tunnel to an office complex off Lynnhaven Road. Outside of Virginia Beach, a pair of ROSEATE SPOONBILLS was found at Shirley Plantation, Charles City County, 16 Jul by Arun Bose (NOTE: As of 22 Jul 2017, access to this site has been revoked by the landowner due to the volume of people trespassing on area's which were explicitly noted in Arun's eBird checklist & subsequent postings to social media as off limits. Do not attempt to visit this location under ANY circumstances!). This represents the third species of southern US waders to appear in Virginia as a vagrant in the last couple of months, with LIMPKIN (3 Jun / James City County / Dan Cristol) and WOOD STORK also having occurred in August County, 27 May. Additionally, a photograph appeared on Facebook of presumably another pair of Roseate Spoonbills, taken from a kayak by Forrest Short at Poquoson's Plum Tree Island NWR. Birders in Virginia Beach should be aware of this trend, and should seek out any suitable habitat nearby that could potentially hold one of these extreme rarities! Lastly, a LONG-BILLED CURLEW was observed 16 Jul on a boat trip out of Wachapreague, Accomack County with Broadwater Bay Eco-Tours (ph. Andrew Baldelli, Rob Bielawski, Rick Kellam, Lisa Rose & Jason Strickland). This is a species that is logged annually nowadays within the barrier island lagoon system in winter, with July records being hard to come by. Most notable, so far in 2017 this is the only record for the species northeast of Edisto Beach, South Carolina, some 400+ mile away! Perhaps one of these years someone will pick up a transient flying past (or stopping at) Back Bay NWR, for a first record in Virginia Beach!
SPECIES DOCUMENTED BY MEDIA and submitted to eBird for Virginia Beach during this period included: 11 JUL – Summer Tanager (Virginia Aquarium / Pamela Monahan). 12 JUL – EASTERN TOWHEE (WHITE-EYED) (Back Bay NWR / Kathy Louthan); Glossy Ibis (Pleasure House Point NA / Kathy Louthan); Great Blue Heron, Little Blue Heron, Green Heron, White Ibis, Glossy Ibis, Purple Martin & Northern Cardinal (Back Bay NWR / Karen & Tom Beatty). 13 JUL – Royal Tern (South Thimble Island / David Clark); Great Black-backed Gull, Royal Tern, Sandwich Tern, Eastern Phoebe, Great Crested Flycatcher, White-eyed Vireo, American Crow, Blue-gray Gnatcatcher, Eastern Bluebird & Northern Mockingbird (Camp Pendleton SMR / Karen & Tom Beatty); Cattle Egret (Muddy Creek Rd. / Karen & Tom Beatty). 14 JUL – Osprey, Eastern Phoebe & Great Crested Flycatcher (Camp Pendleton SMR / Karen & Tom Beatty); Great Egret, Snowy Egret, Little Blue Heron & White Ibis (Princess Anne WMA Whitehurst Tract / Rob Bielawski). 15 JUL – Common Yellowthroat (Back Bay NWR / Rob Bielawski); Least Bittern, King Rail, Eastern Wood-Pewee, Eastern Kingbird, Black-and-white Warbler, Red-winged Blackbird & Boat-tailed Grackle (Back Bay NWR / Rob Bielawski); Killdeer, Pectoral Sandpiper & Solitary Sandpiper (Muddy Creek Rd. / Mary Catherine Miguez). 16 JUL – Yellow-crowned Night-Heron, Common Tern & Royal Tern (South Thimble Island / Rob Bielawski). 17 JUL – Brown Pelican, Red Knot, Sanderling, Willet, Royal Tern & Sandwich Tern (Back Bay NWR / Mary Catherine Miguez). 18 JUL – Brown Pelican, Yellow-crowned Night-Heron, Osprey, Sanderling, Ring-billed Gull & Red-winged Blackbird (Back Bay NWR / Karen & Tom Beatty); Tricolored Heron, King Rail & Common Yellowthroat (Back Bay NWR / Mary Catherine Miguez); Gull-billed Tern, Royal Tern & Sandwich Tern (Camp Pendleton SMR / Karen & Tom Beatty). 19 JUL – Black Scoter, Spotted Sandpiper, Royal Tern & Sandwich Tern (JEB Fort Story / Karen & Tom Beatty); Osprey, Bald Eagle, Least Tern, Royal Tern & Sandwich Tern (Camp Pendleton SMR / Mary Catherine Miguez); Willet, Laughing Gull, Least Tern, Royal Tern & Sandwich Tern (Camp Pendleton SMR / Karen & Tom Beatty).
LOOKAHEAD: In an average year, the Late July period boats the highest temperatures, and this is likely to hold true in 2017. The southbound migration of Shorebirds will continue to the focus for the next few weeks for most birders in southeast Virginia. Seawatching from beaches for passersby, or walking the beaches looking for groups of shorebirds feeding should yield additional sightings of interesting species. Mudflats and sandbars at Pleasure House Point Natural Area should be checked between high and low tide for both shorebirds and for terns & gulls, of which both Arctic & Roseate Terns would be the rarities hoped for. The rains of the 14/15th left the C Storage Pool at Back Bay NWR a bit high for large volumes of shorebirds, but this needs to be checked often as well since the water levels will drop steadily if no rain occurs. Agricultural fields in southern Virginia Beach are worth keeping tabs on, especially after heavy rain storms, and at high tide when coastal shorebirds will seek foraging grounds inland. For this style of birding though, please ensure you do not set foot on private property, and view only from the public right-of-way in the roadway itself! As mentioned above, the apparent dispersal of Roseate Spoonbill, Limpkin & Wood Storks over the past few weeks from their more southerly home ranges (possibly due to drought conditions according to this ABA article) will make any small waterway or pond capable of holding them worth checking (Princess Anne WMA's Beasley & Whitehurst Tracts comes to mind). Lastly, regularly occurring (used synonymous with annually-occurring here) species that are likely during late July and have not been observed yet this fall include Cliff Swallow & Black Tern (10 Jul expected arrival date), Piping Plover (15 Jul), and Dunlin (30 Jul). As always, make sure to report your finds to eBird so the data can be used to adjust the expected arrival dates and to view the full listing of each species' "average expected arrival dates", please click Here!
For further information regarding this thrice-monthly, online publication, please visit the Journal Overview Page which provides an in-depth explanation of the format, layout and composition of the journal. As always, thank you for reading, and please leave me a comment below (you may use your Facebook, Gmail or other accounts to easily do so), or just click the Heart icon to the lower right of this post to let me know you stopped in!