With a warm start to late January (72° F), temperatures eventually dropped to near-normal values. For a third straight period in a row, we received snowfall accumulations, with yet another nor'easter sliding past us on 30 Jan. The Winter Wildlife Festival took place from 26-28 Jan, which helped add some records to eBird, but overall, rarity observations were down a bit from the madness that early & mid-January raised the bar to. Top records for late January included new records for BLACK-HEADED GULL & AMERICAN WHITE PELICAN, continuing reports of CACKLING GOOSE, GREATER WHITE-FRONTED GOOSE, COMMON MERGANSER, WESTERN TANAGER, BREWER'S BLACKBIRD and an ongoing unseasonal occurrence of YELLOW-THROATED WARBLER!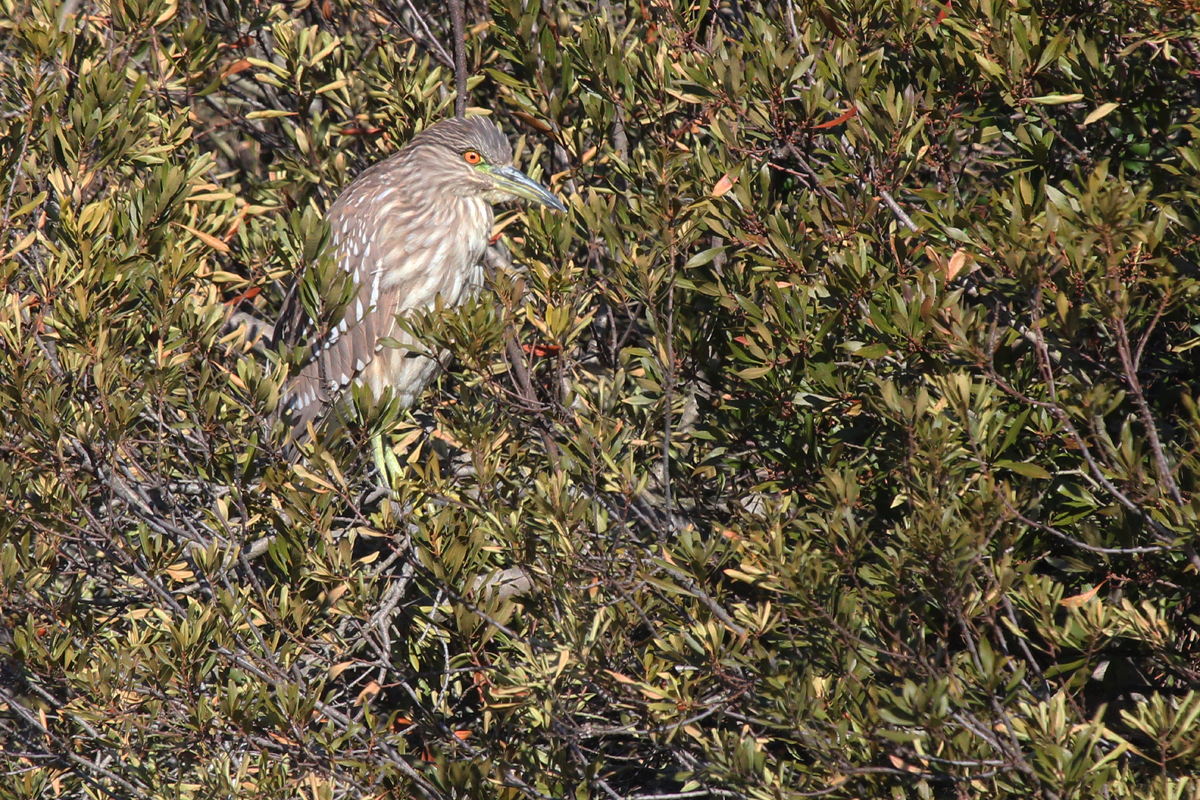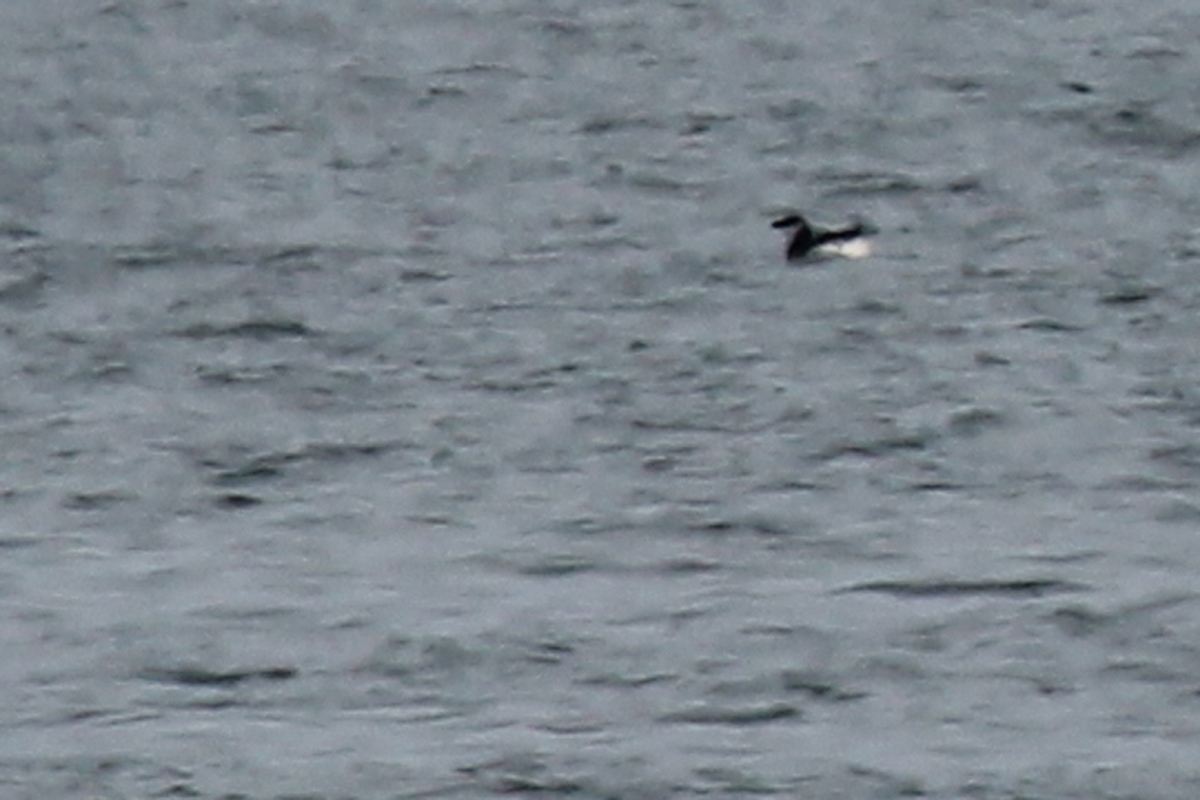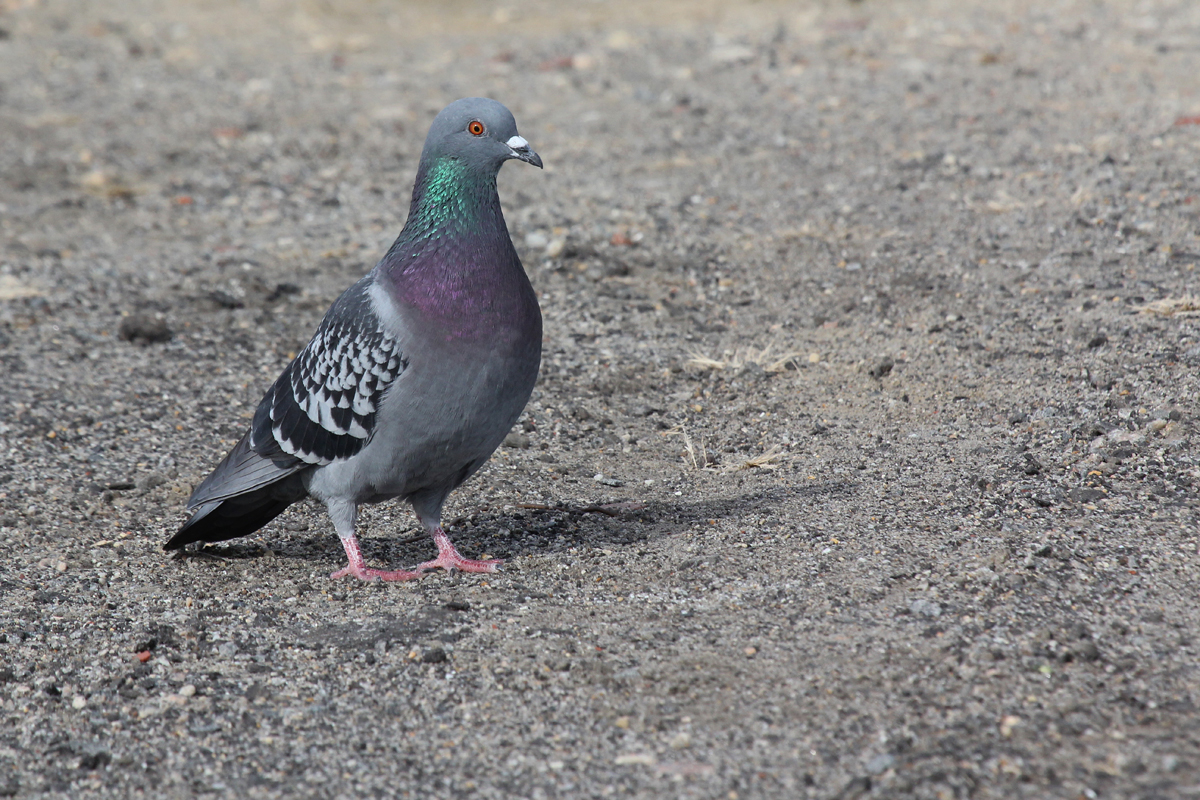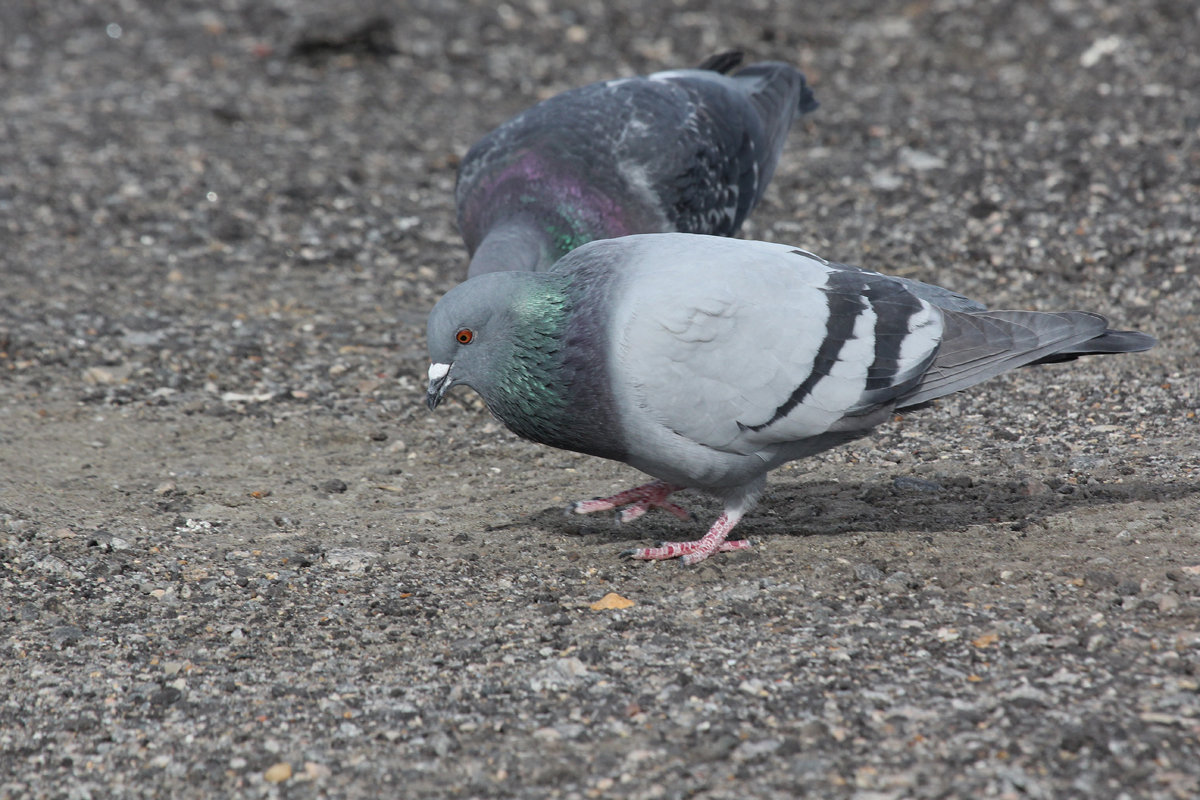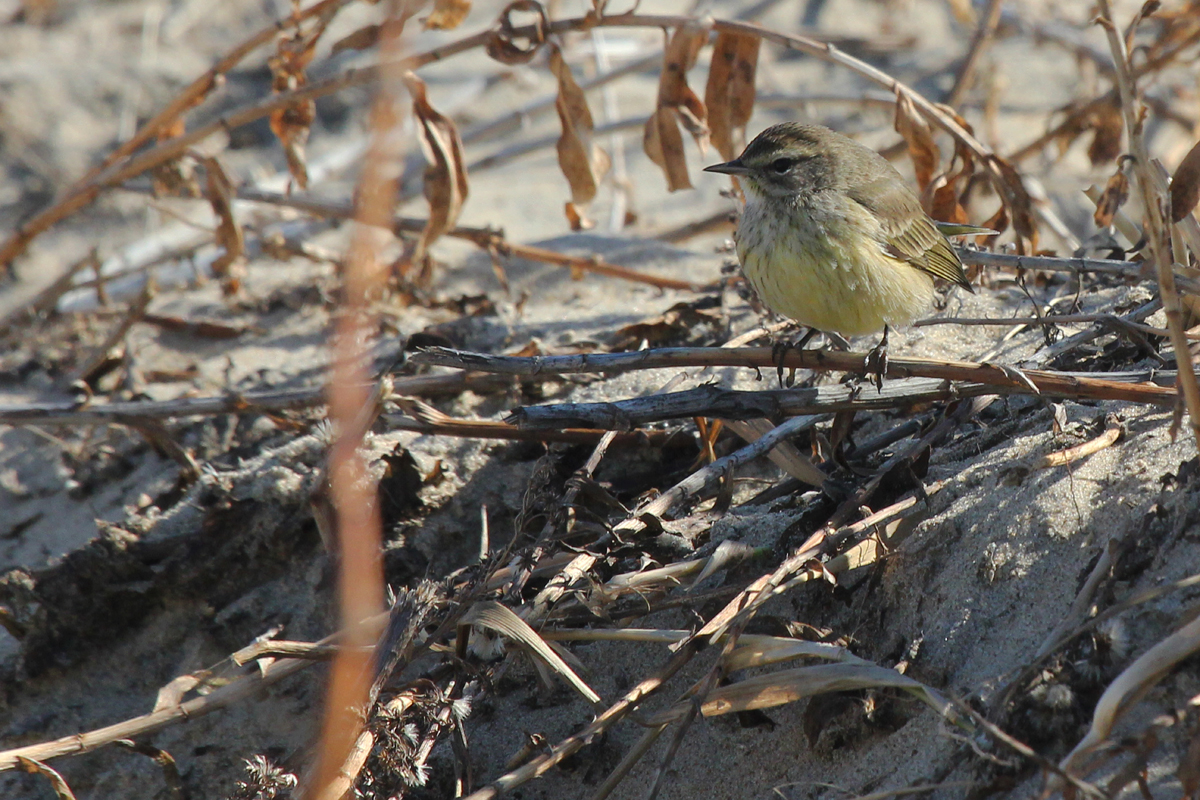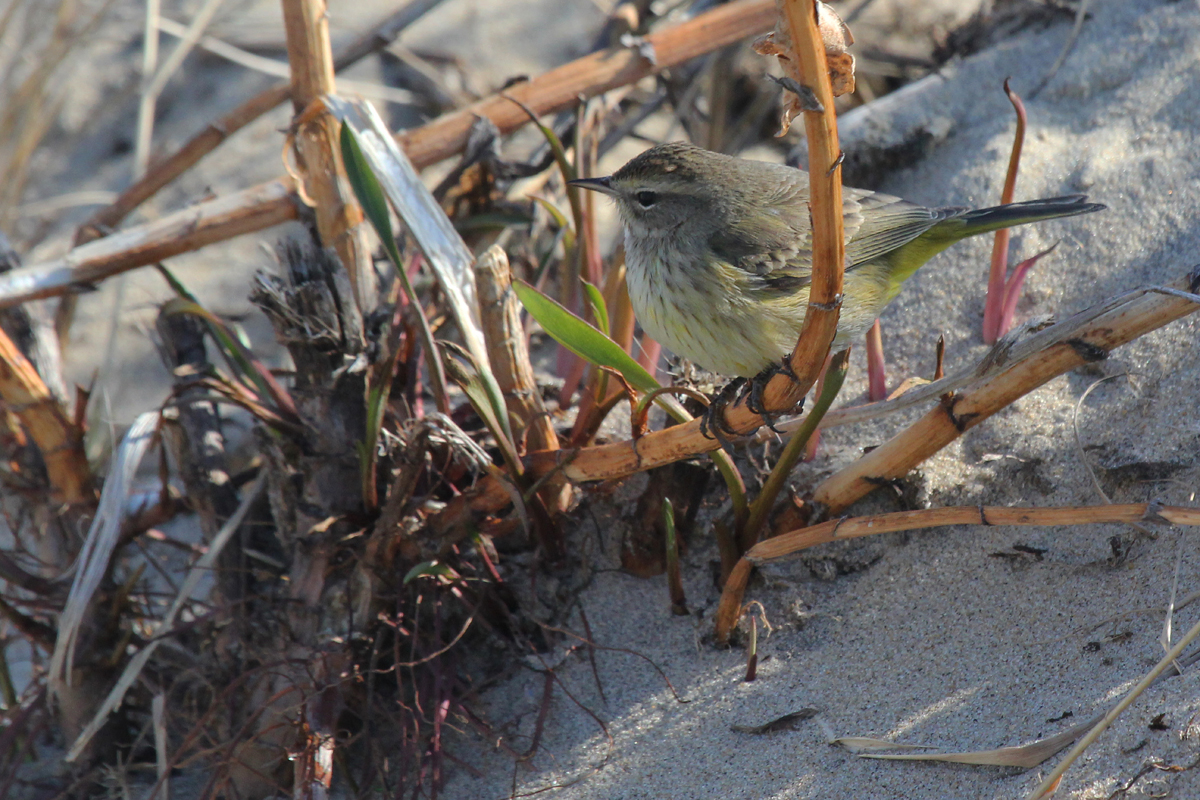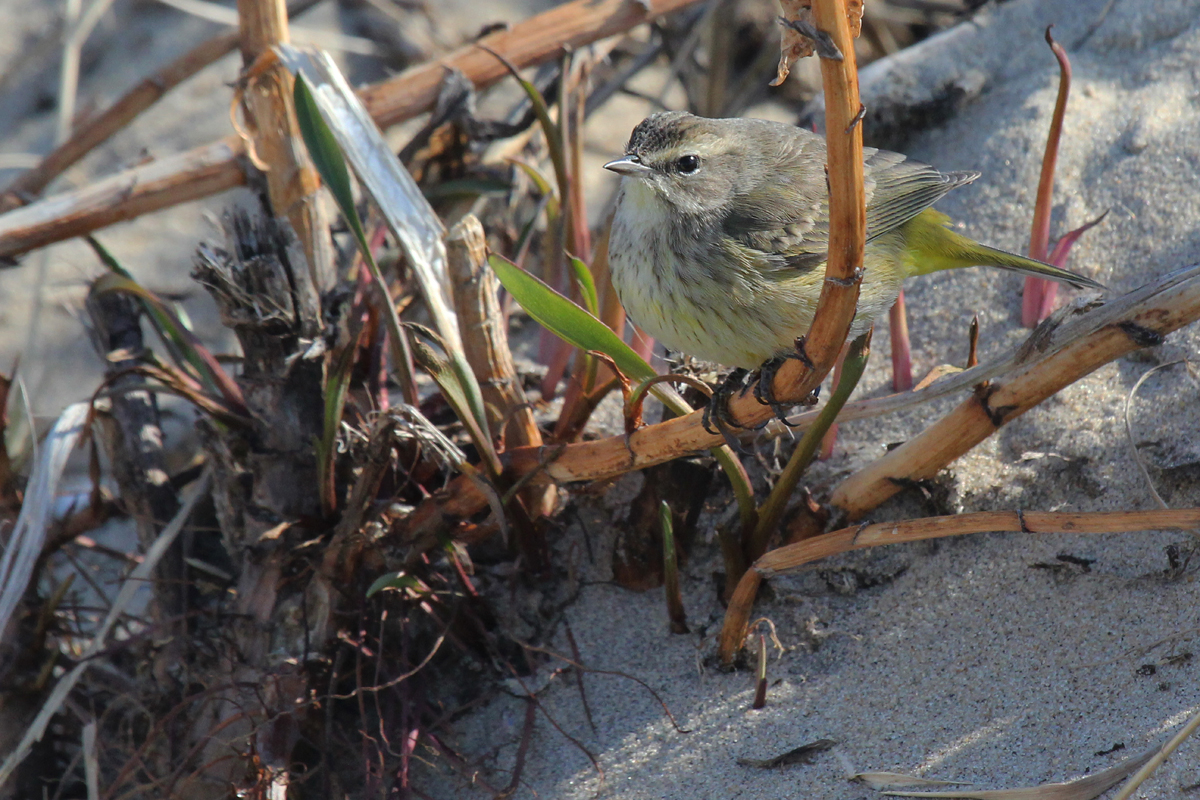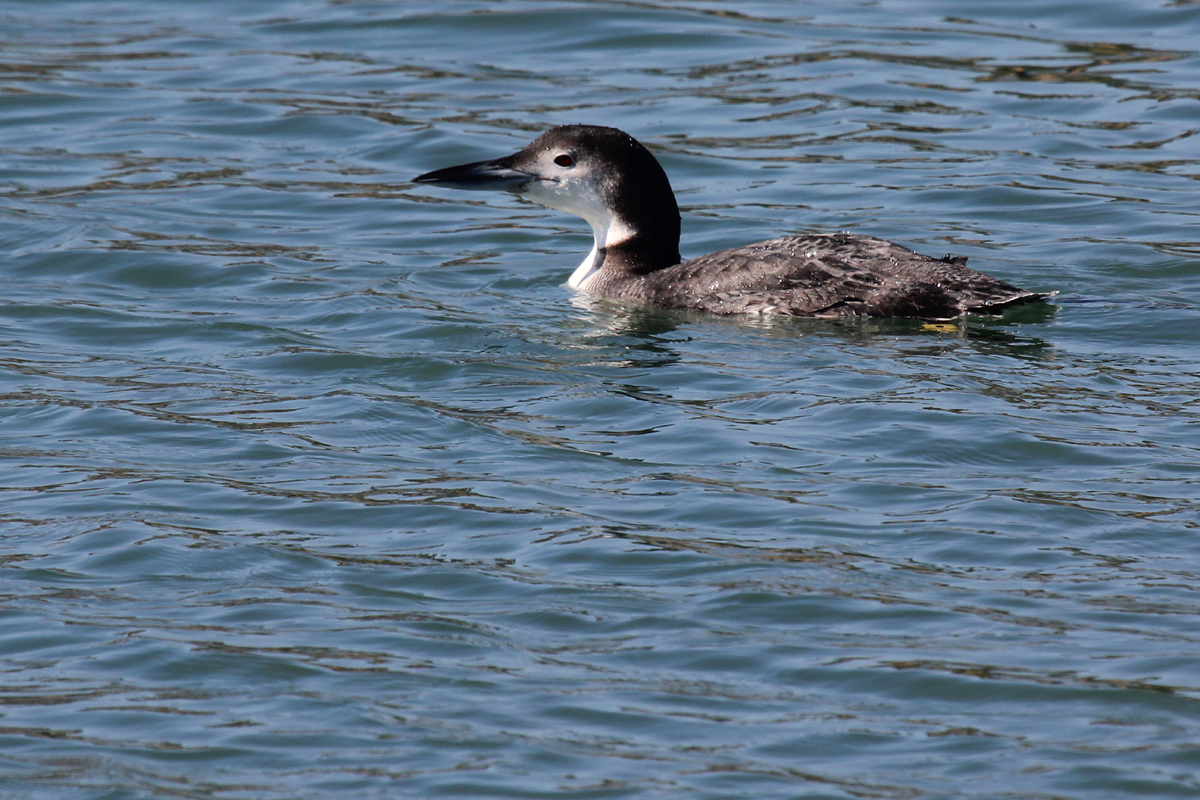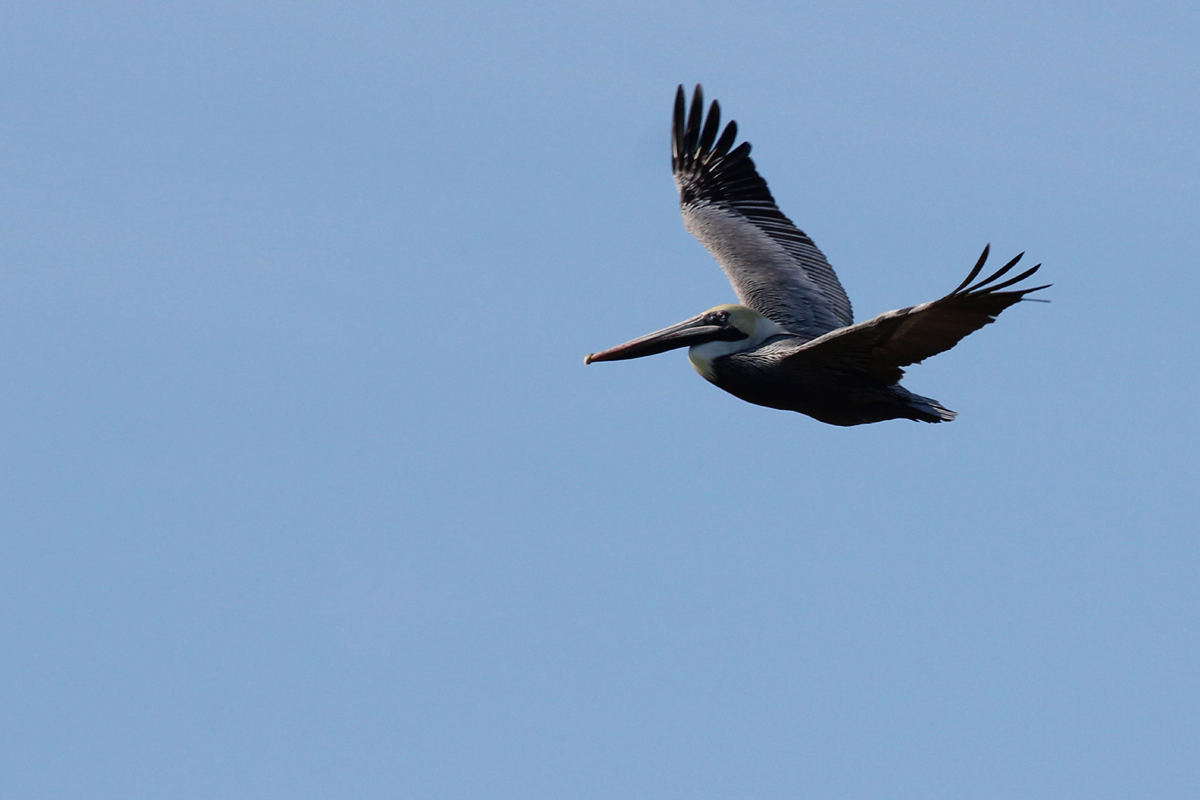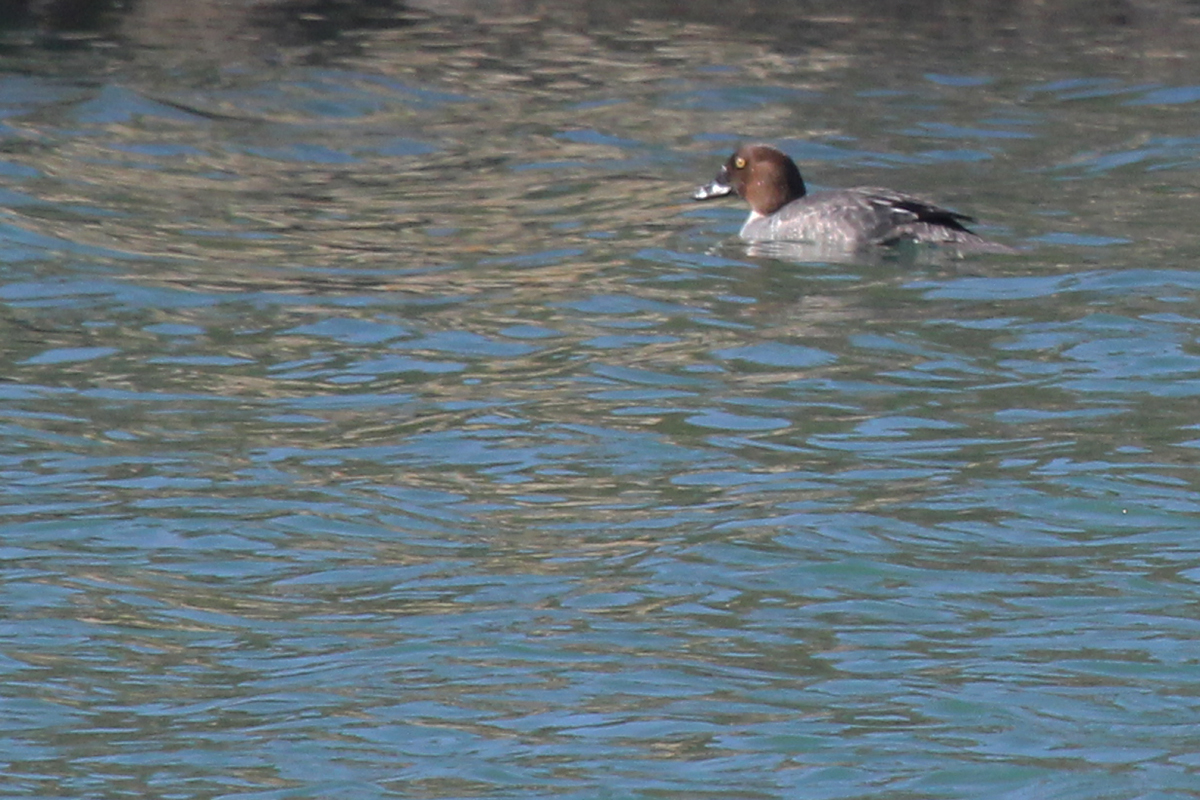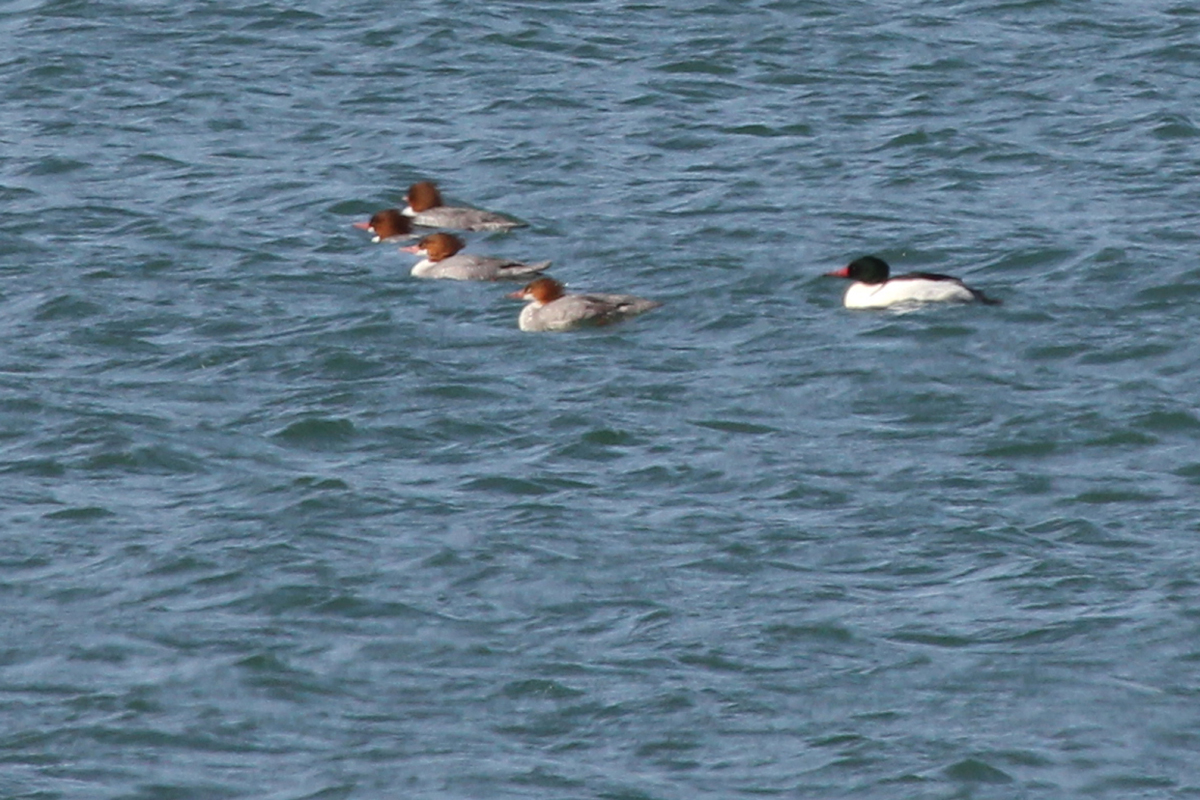 For the first time in just over a year, a BLACK-HEADED GULL was found at Rudee Inlet on 31 Jan (ph. Andrew Baldelli). Incredibly, this first cycle bird (meaning still in its first year of life after hatching this past spring, so not yet one year old) was not the only occurrence, as an apparent adult bird was also found later in the day on the exposed sand flats at Pleasure House Point NA (ph. Andrew Baldelli). The last time one of these was found in Virginia Beach was back on 24 Jan 2017 when one was observed in flight on South Thimble Island (obs. Robert Ake). As of this writing on 2 Feb, the Rudee Inlet bird has been present off and on throughout each day since the initial identification was made.
Bringing the count of verified AMERICAN WHITE PELICANS in 2018 from just one lone individual to nine birds now, a report was submitted from Pleasure House Point NA on 26 Jan of 8 birds (ph. June McDaniels). Unfortunately this flock was in transit and hasn't been picked up anywhere else along the Virginia coast, but it's still very possible that it turns up somewhere. Pleasure House Point was birded quite heavily through the ensuing weekend though, as the Winter Wildlife Festival occurred and at least one bird walk was scheduled here. The only other report thus far in 2018 is that of the single bird that showed up on the smaller pond at Sherwood Lakes on 12 Jan (ph. Mike Collins).
The CACKLING GOOSE first noted at Sherwood Lakes on 26 Nov 2017 (obs. David Clark, ph. Karen & Tom Beatty) was again reported on 27 Jan afternoon (ph. James Marcum & Pamela Monahan). With several hundred Canada Geese typically present at the lake or in the nearby agricultural fields, this single Cackling Goose is likely to continue through the winter, and is simply a matter of effort and patience in order to find it!
Our other continuing rare goose species, the GREATER WHITE-FRONTED GOOSE, was reported just once during late January behind Ocean Lakes High School on 27 Jan (obs. Karen & Tom Beatty). This species has been present in the city since at least 3 Jan when a pair was photographed at Sherwood Lakes (ph. Karen & Tom Beatty), with a high count of 3 occurring 13 Jan (obs. Andrew Baldelli / Linda Chittum / Tracy Tate) back at the fields off Firefall Drive near the high school.
The group of at least a dozen COMMON MERGANSERS first reported 3 Jan at Sherwood Lakes (ph. Carson Lambert / Andrew Rapp / Robert Wood) continued through 27 Jan when 7 individuals were observed in the morning (ph. Matt Anthony / Rob Bielawski / Todd Day) and 4 were seen in the afternoon (ph. James Marcum & Pamela Monahan). As mentioned last period, Sherwood Lakes has been a hotbed for reports of this species in recent years (though reports of Red­-breasted Mergansers still outnumber Commons about 1000:1, which is why Commons flag in eBird), due primarily to it's resistance to freezing (due to its depth, being a former sandpit), and its clarity, which Common Mergansers prefer in their normal winter range of swiftly flowing, clear rivers where fish make plentiful prey.
The two continuing WESTERN TANAGERS first noted at a private residence in Alanton 3 Nov (1, obs. Michelle & Taryn Payne) & 21 Jan (2, obs. Michelle Payne) continued into late January with one report on 23 Jan (ph. Andrew Baldelli & Tracy Tate). One individual stayed at this same location in 2017 through 10 Apr, so it is likely we haven't seen the last of the reports for what has now become two different birds returning to the feeders at this residence.
The BREWER'S BLACKBIRDS present at Breeze Farms along West Gibbs Road continued to be observed through the period, with a pair of females photographed on 21 Jan (ph. Diane Lepkowski & Greg Moyers). These birds are being observed on private property, so for anyone who attempts to view them from the public roadway, please be respectful of the land owners. Sometimes, the flock sets up nicely in the trees along the road, but more often they are viewed on the muddy grounds of the horse stables.
After a jam-packed mid-January for unseasonal occurrences, late January brought only one species, the continuing YELLOW-THROATED WARBLER first noted 7 Dec 2017 (ph. Maggee Smith) at a private residence in the Aragona Village. Excitingly, after not being reported for almost a week after the snowfall event on 17 Jan, the bird magically reappeared on 24 Jan, and was observed through 26 Jan according to eBird reports. One wonders where the bird may have retreated to for that week, but what's important is that it did survive the blizzard!
WEATHER: In a typical year, late January is expected to be the coldest of the thrice-monthly periods here in Virginia Beach, however thanks to a very unseasonal first few days this was strangely the warmest period of 2018 thus far. Average daily high temperatures rose 1.7° from 50.4° F in early January to 52.1° (+4.0° from prior 10-year average), with average daily low temperatures also increasing 2.2° from 31.8° to 34.0° F (+3.3° from prior 10-year average). Overall, temperatures ranged from a minimum of 24° F (on both 26 & 31 Jan) to a maximum of 72° (23 Jan). A total of 1.72" of rain fell during the period, with 1.03" recorded on Monday, 29 Jan. Minor snowfall accumulations occurred on 30 Jan as a minor nor'easter impacted the region. Maximum sustained winds at Oceana this period were 26 mph and gusts reached 37 mph (23 Jan). The highest predicted (harmonic) tide was to be 3.075 feet (8:48 AM on 31 Jan), however, due to the nor'easter brushing us, the maximum observed tide was 4.114 feet (8:00 AM on 30 Jan), the highest value so far in 2018; a maximum storm surge (observed minus predicted) of 1.513 feet occurred at 10:42 AM on 30 Jan. Sunrise/sunsets varied from 7:13 AM/5:17 PM (21 Jan) to 7:07 AM/5:28 PM (31 Jan), which means over all we gained 17 minutes of daylight during this period!
For those hoping to view every photograph submitted for Virginia Beach, please see this complete listing for the month of January located on eBird's Media explorer by clicking here! Please remember, anyone with an eBird account also has the ability to rate these photographs (1-5 stars), and based on the aggregate rating, this is how eBird populates anything photograph driven on the website, particularly the Illustrated Checklists! So if you're one of the many folks who enjoy looking at photographs of birds, take some time to click them all and rate them, it helps make eBird better and better each day!
LOOKAHEAD: While their numbers seem to have dwindled with the late month melting of the ice on freshwater lakes, the remaining gull and duck flocks along the coast need continual checking, and there are likely some rare birds unbeknownst to all of us hiding right in plain sight. Rudee Inlet is still providing great birds, as Razorbills have shown up recently though in single digit counts only not like last year when during early February thousands were being observed just off the coast. Though the LeConte's Sparrow has not been observed at Princess Anne WMA recently, it is likely still somewhere in the Beasley Tract, among many other sparrows. We don't have any expected arrivals for the near future, but as soon as spring arrives, that information will begin being posted here again. As always, make sure to report your finds to eBird so the data can be used to adjust the expected arrival dates and to view the full listing of each species' "average expected arrival dates"!
For further information regarding this thrice-monthly, online publication, please visit the Journal Overview Page which provides an in-depth explanation of the format, layout and composition of the journal. As always, thank you for reading, and please leave me a comment below (you may use your Facebook, Gmail or other accounts to easily do so), or just click the Heart icon to the lower right of this post to let me know you stopped in!