Despite warm weather throughout early February, we logged yet another snowfall event (though a minor instance) on Friday, 2 Feb. In stark contrast to the same period in 2017, alcid numbers remained low, with a high count of Razorbills remaining in single digits (6 to be exact), compared to last year's 4,000+ logged on a single checklist. While our hope for another major movement of these birds in 2018 appears to be losing a bit of steam with each period passed, there was still lots to be excited about around the city, as always! Top records for the early February period included new reports for AMERICAN WHITE PELICAN, continuing reports for BLACK-HEADED GULL, COMMON MERGANSERS & WESTERN TANAGER and an unseasonal occurrence for BLACK-AND-WHITE WARBLER!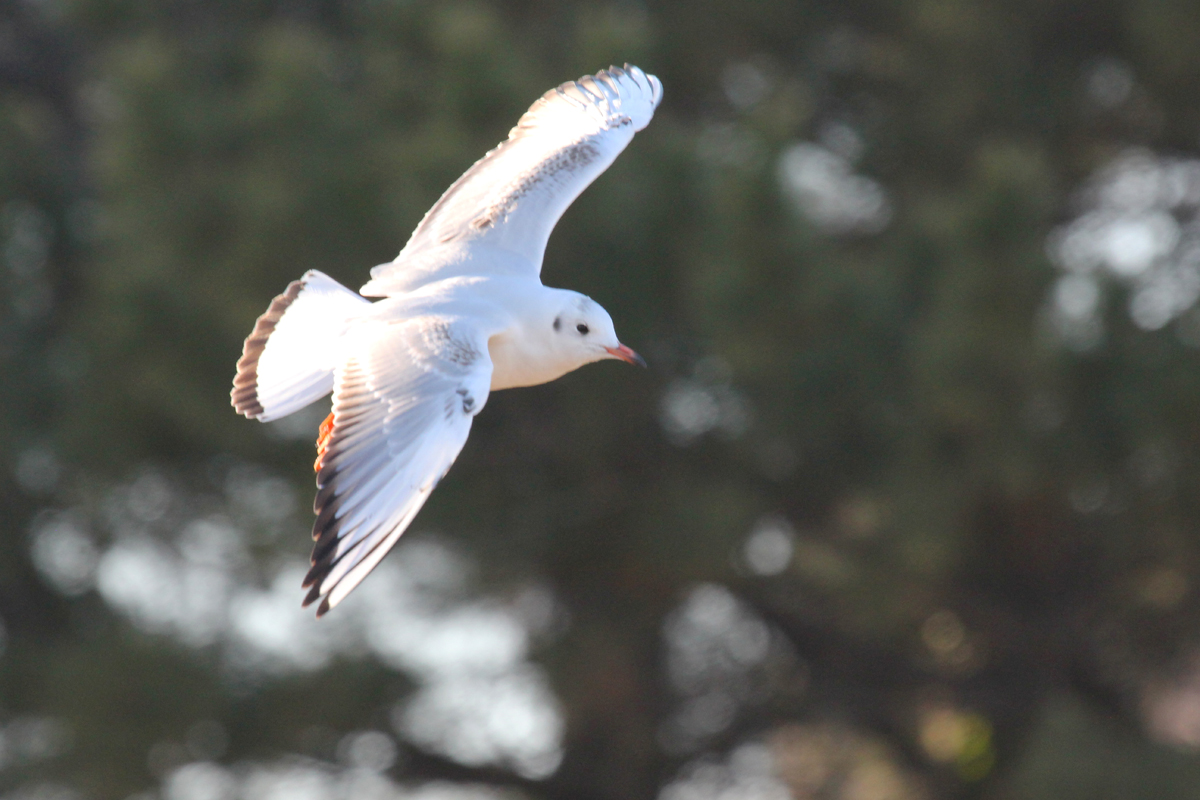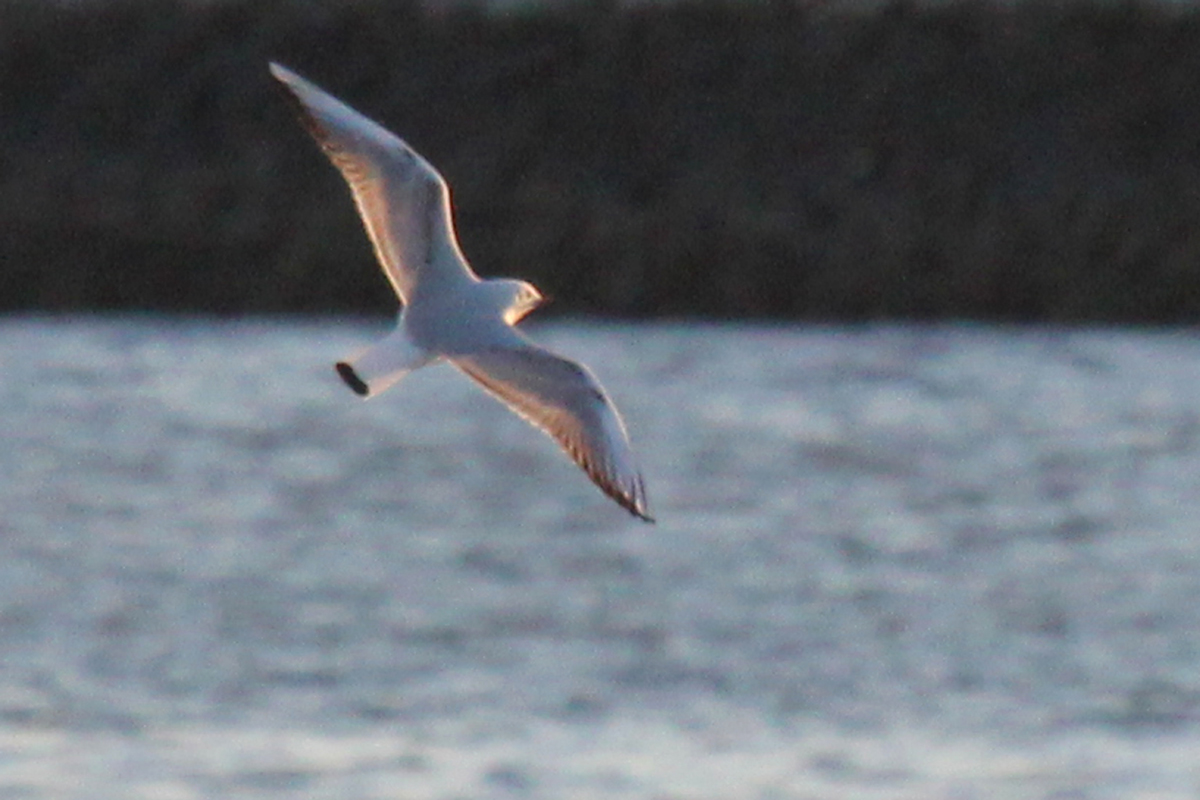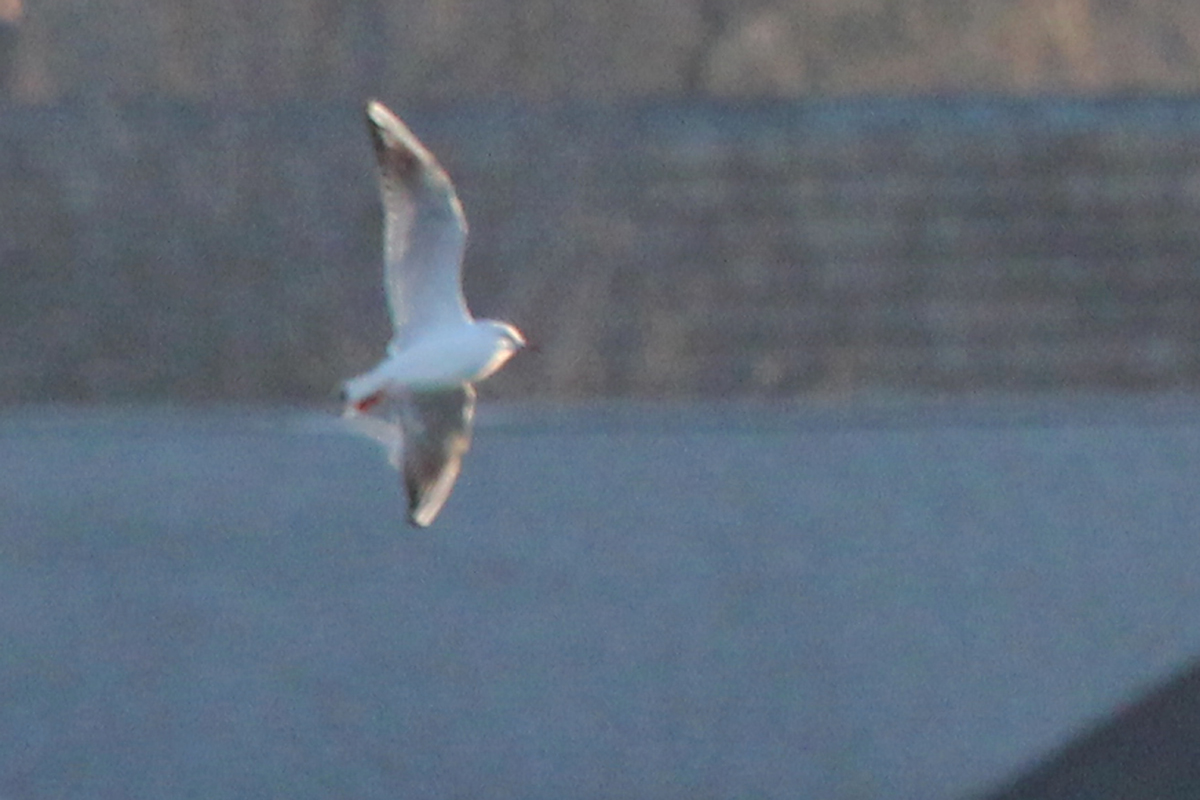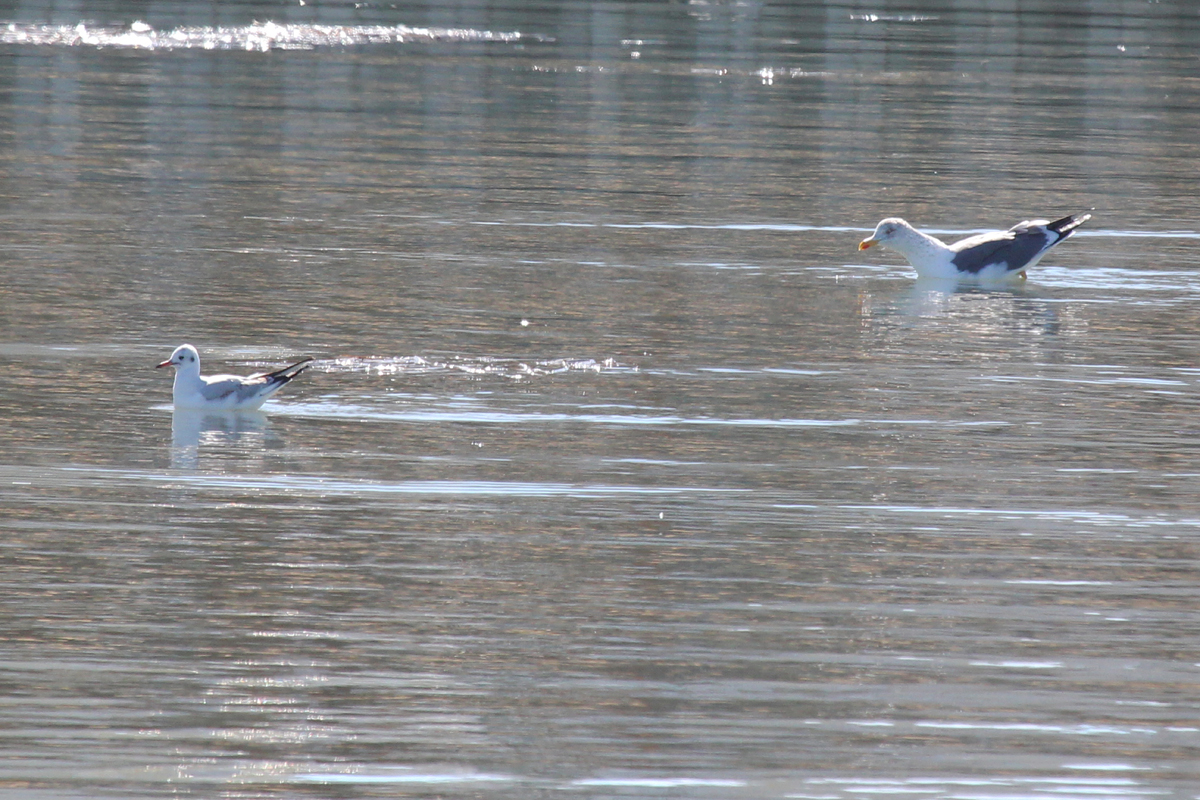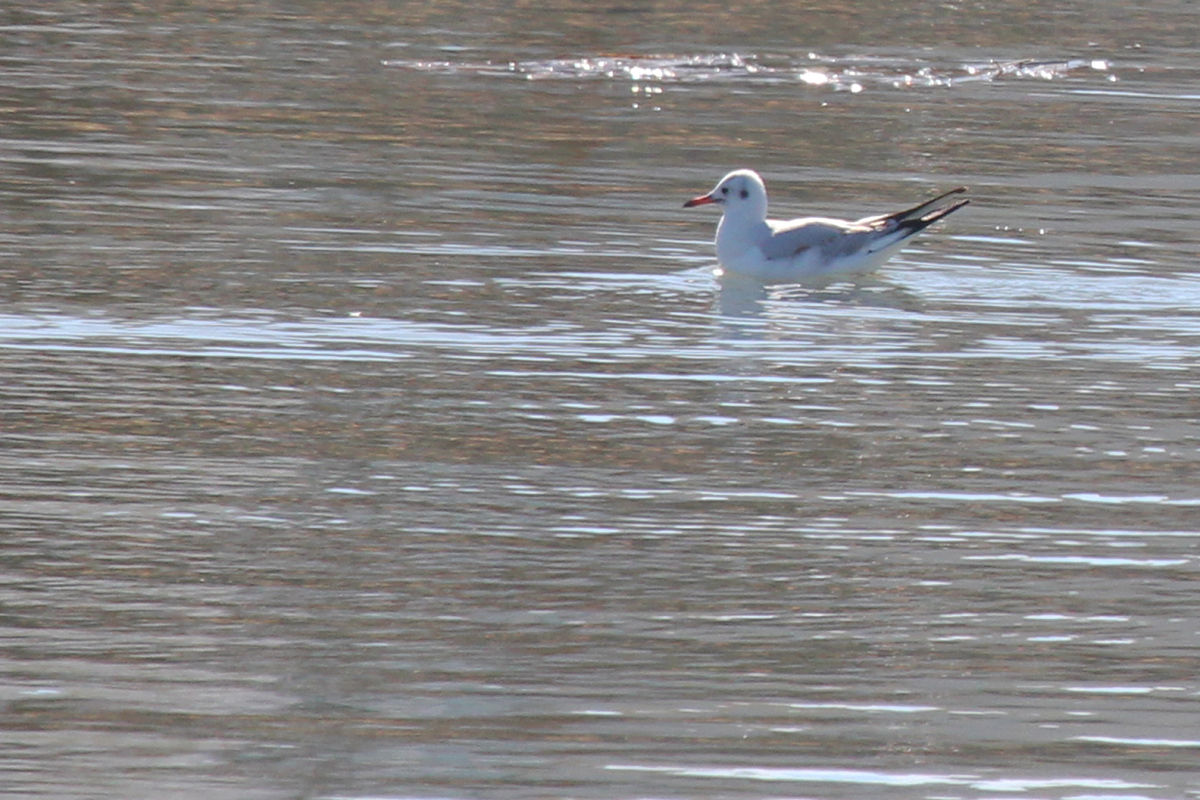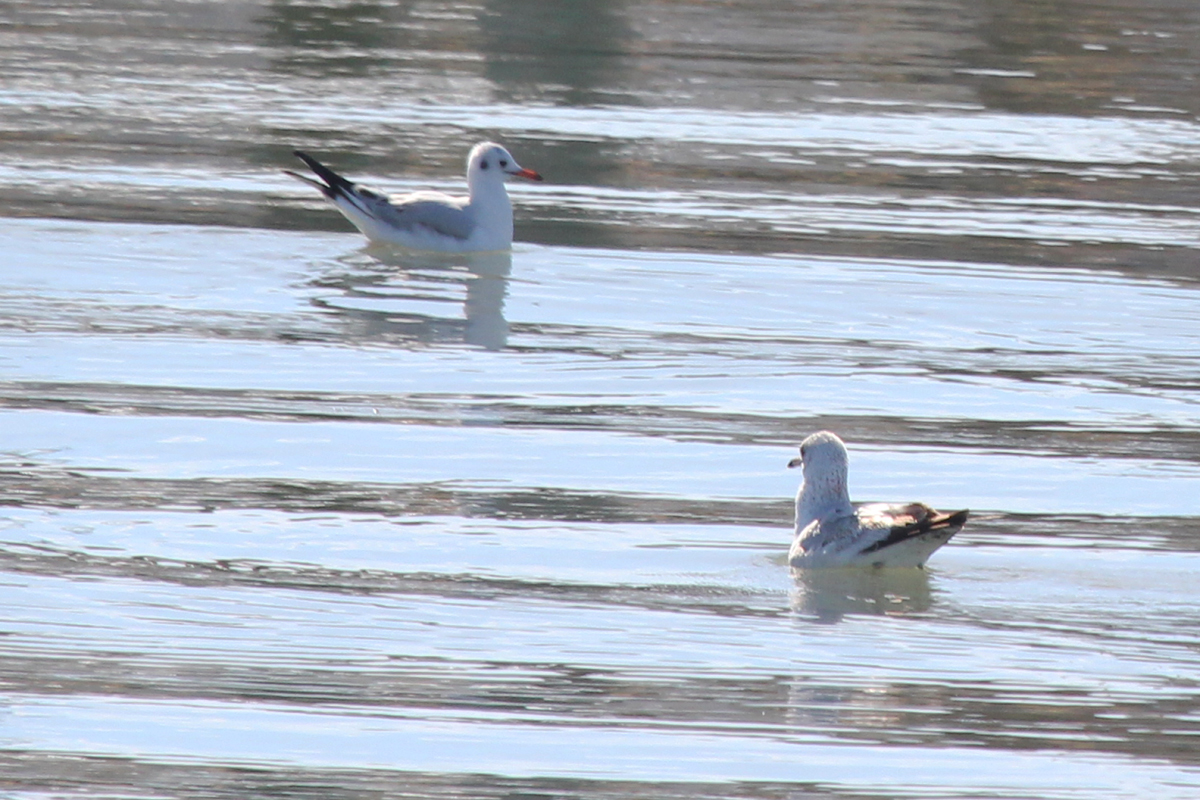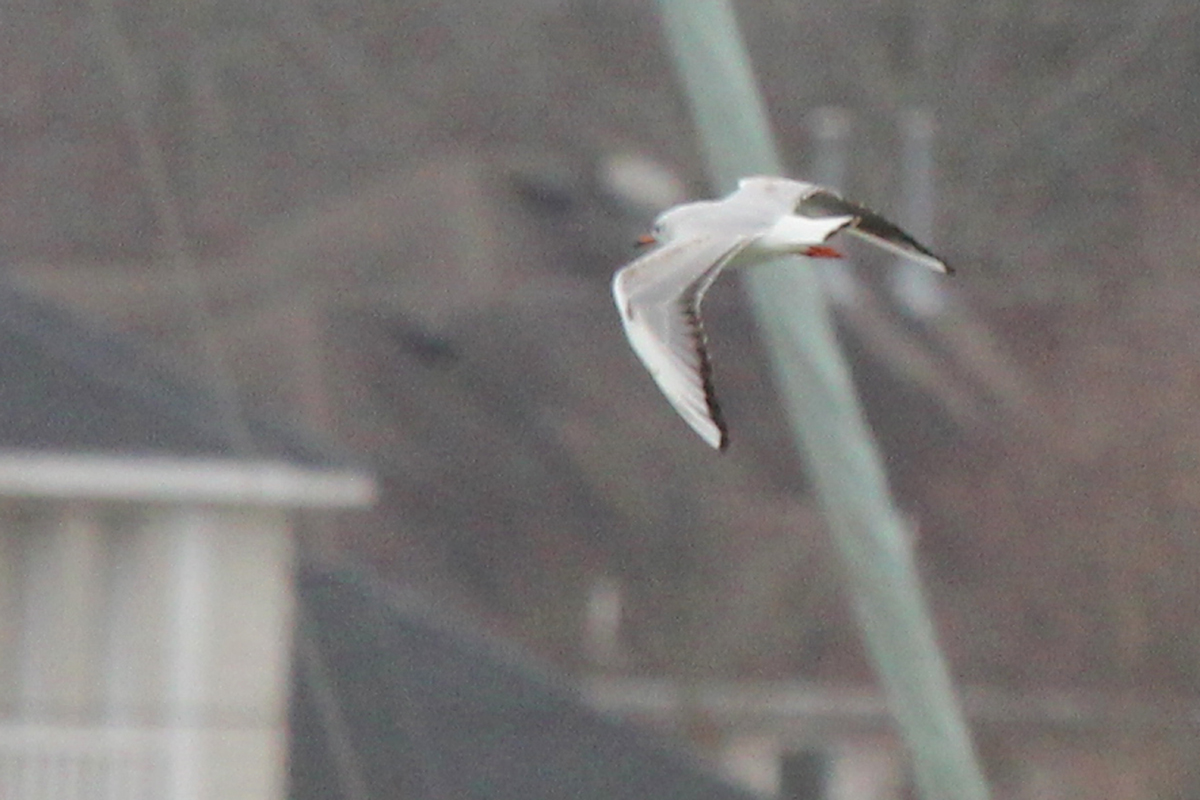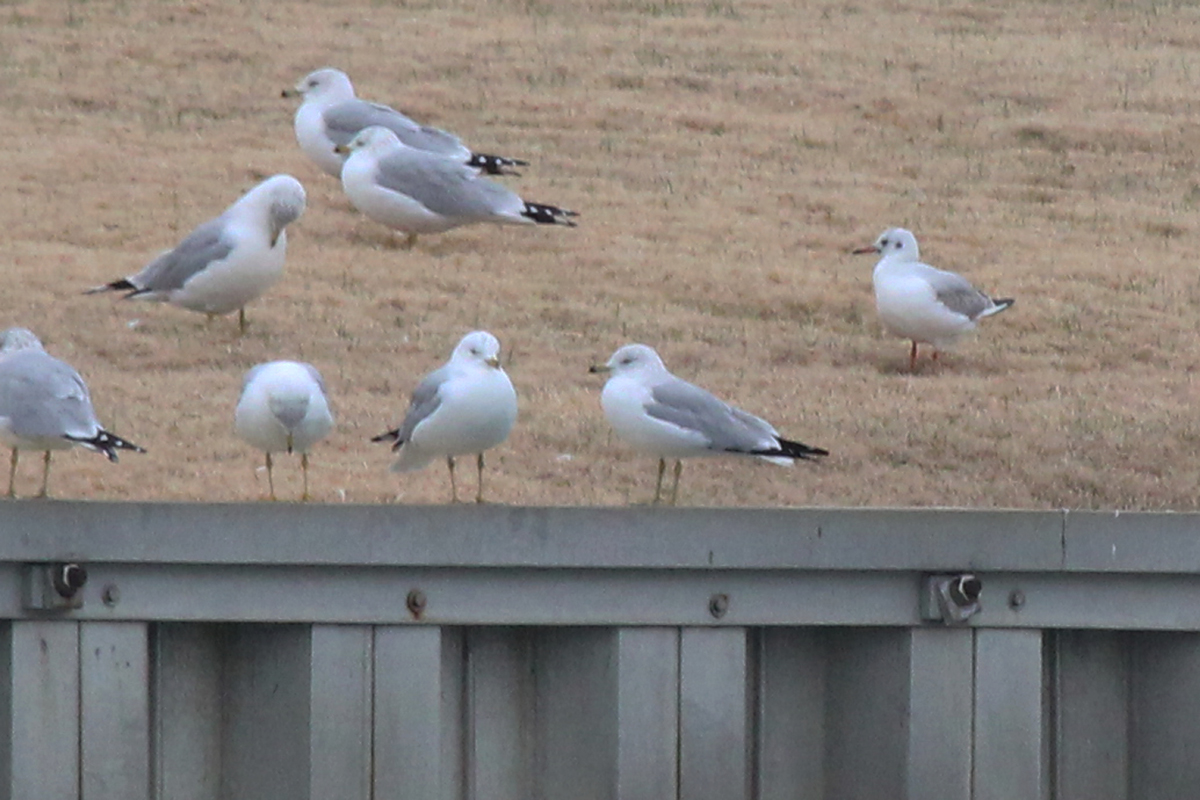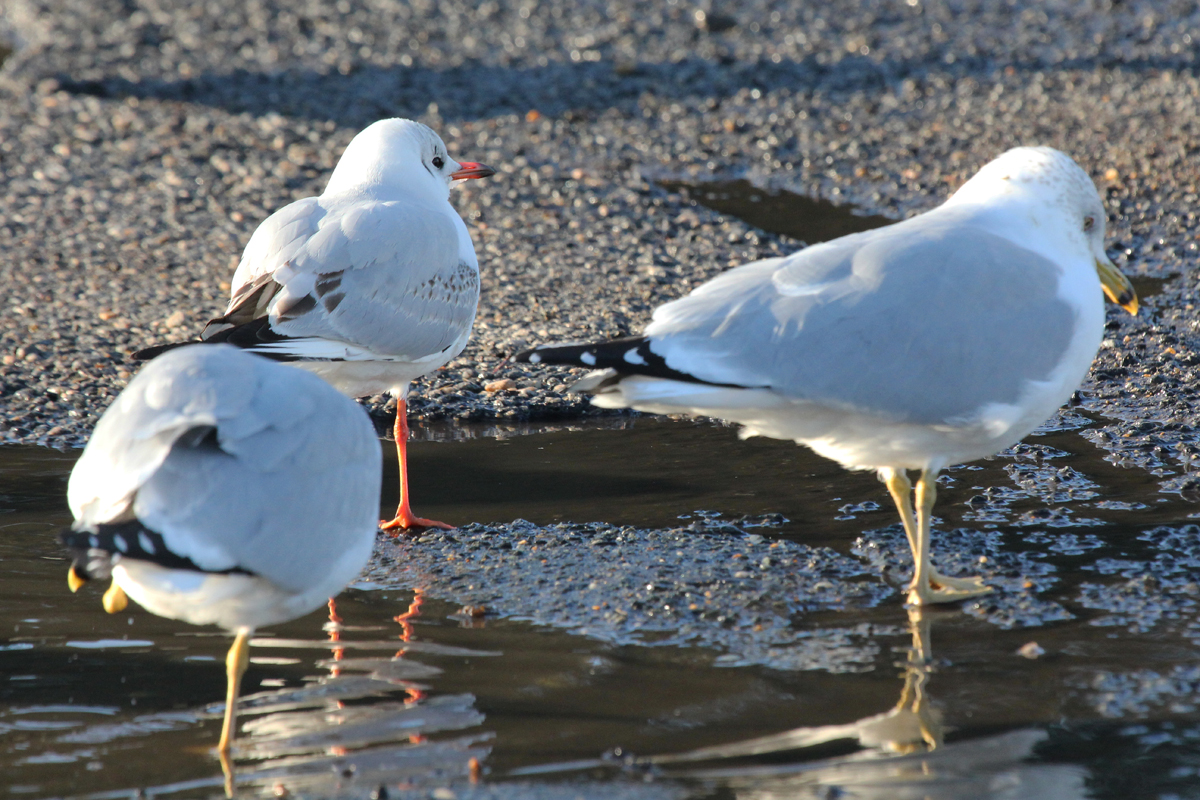 Following single reports in both mid and late January, there was a pair of AMERICAN WHITE PELICAN reports during early February. First, a group of 17 was observed in northbound flight over First Landing SP on 5 Feb (ph. Cindy Hamilton) and just a couple of days later on 7 Feb, another group of 3 was observed in flight as well (ph. Mary Catherine Miguez). With another flock being seen out in Surry County at Hog Island WMA as well, it seems the species is on the move and it is likely that these flocks all represent different individuals. Pea Island NWR in North Carolina and Blackwater NWR in Maryland to our north often hold these birds, so they're likely in transit between these locations, or even to Prime Hook / Bombay Hook NWRs in Delaware. That's a bit of speculation, but these are all reliable locations where they're found in higher numbers this time of year.
While the adult BLACK-HEADED GULL found at Pleasure House Point NA on 31 Jan (ph. Andrew Baldelli) was not observed again, the first cycle individual (not yet 1 year old) found earlier the same day at Rudee Inlet (ph. Andrew Baldelli) continued to be observed throughout the early February reporting period, with misses only occurring on 6 & 9 Feb (last observed 10 Feb, ph. Matt Anthony / Todd Day / Jason Strickland)! Interesting, the gull is now known to have been present dating back to 28 Jan (ph. Marie & Ron Furnish) after the bird was found in a photograph on the checklist and confirmed as the same first cycle individual. Most observers have seen the bird mixed in with the flock of Ring-billed Gulls that moves back and forth from the parking lots on the north side of the inlet to the western shoreline where the metal bulkhead is located off Southside Rd. It has been a hit or miss bird though, often moving further south onto Lake Wesley and resting on the water near the peninsula the splits the 'lake' into two halves. With Bonaparte's Gulls also being observed from the inlet, make sure to key in on the red bill, red legs and large amount of black on the underwings if viewed in flight. While on the ground, it becomes a bit more obvious, especially when in direct comparison to the other gulls.
The group of at least a dozen COMMON MERGANSERS first reported 3 Jan at Sherwood Lakes (ph. Carson Lambert / Andrew Rapp / Robert Wood) has apparently dwindled down to perhaps only a pair of remaining birds. A lone male was observed on a pond at nearby Ashville Park on 2 Feb (obs. Mary Catherine Miguez), and a female was seen at Sherwood Lakes on 4 Feb (obs. George Harris). As there were no further reports throughout early February, it appears since all the freshwater bodies further inland are no longer covered in ice, that these and most of the other waterfowl that arrived in January have departed this location.
A new report for WESTERN TANAGER popped up during early February as a male was photographed at a private residence near Lake Joyce on 10 Feb (ph. Natalie Wingfield). Two Western Tanagers had been viewed simultaneously while visiting the feeders at another private residence in Alanton (ph. Andrew Baldelli & Tracy Tate) a few miles east during January, and potentially a third individual (or one of the same two) was seen in the Lake Joyce area back on 16 Jan (ph. Kathy Spencer). It is likely this record pertains to the same individual continuing to visit feeders throughout the neighborhood. Unfortunately, there is no way to tell if we've had two, three, or even more tanagers present in the city this winter, but it is just exciting that we have any at all!
With the attention on out of season warblers so far in 2018 has focused on the two Yellow-throated Warblers known to be in the city, one last reported 26 Jan (ph. Maggee Smith) and the other reported 31 Jan (ph. Karen Kearney), things this period took a bit of a change. While neither of these birds were reported, a first for the winter season BLACK-AND-WHITE WARBLER was observed in the Laurel Cove neighborhood in Great Neck on 3 Feb (ph. Loretta Silvia). The last Black-and-white to be reported in Virginia Beach dates back to 23 Nov 2017 at Honey Bee Golf Course (obs. Jessica Majors), and while the species is one of the more-expected warblers to attempt wintering in the city, it is still not reported with any frequency during the winter months. Interestingly, this is only the second February report of the species in Virginia Beach listed in eBird, with the other occurring during last year's Great Backyard Bird Count on 18 Feb near Stumpy Lake (ph. David Didion). The typical spring arrival date for this spring & fall transient through the city is 5 Apr, so for those not lucky enough to see a wintering individual, their return isn't horribly far off!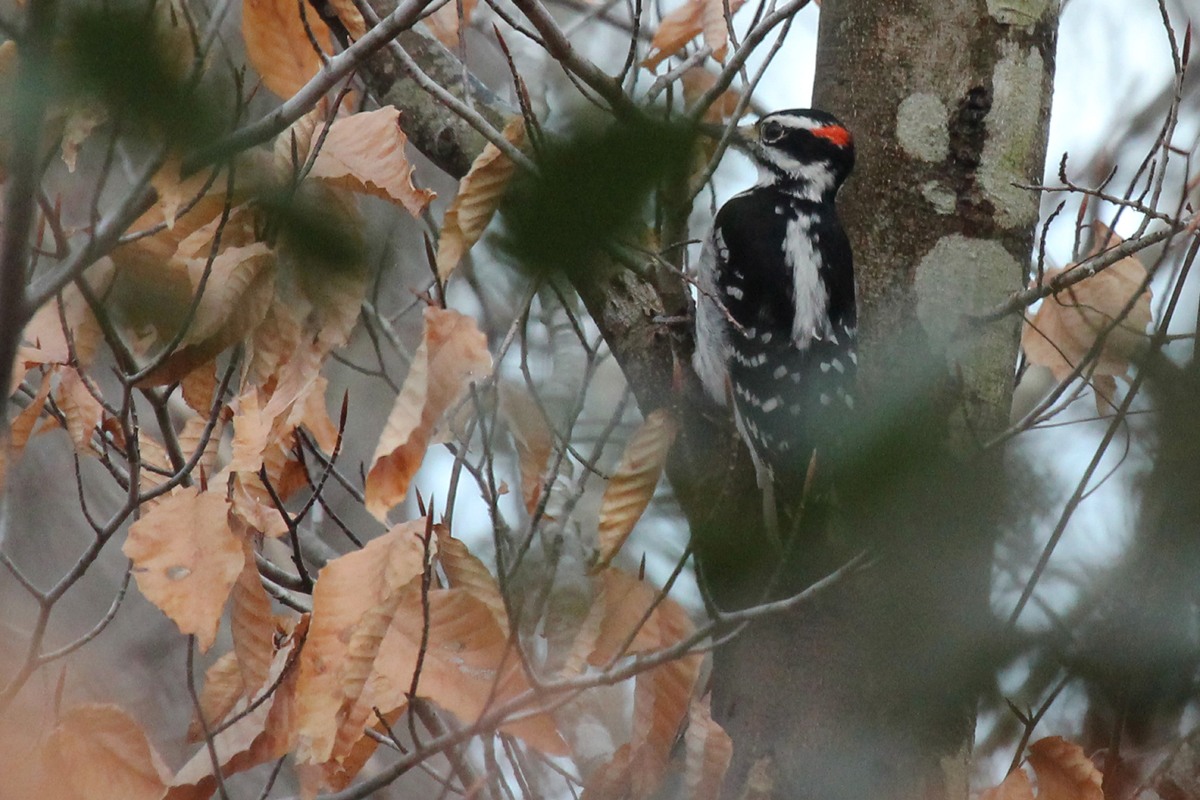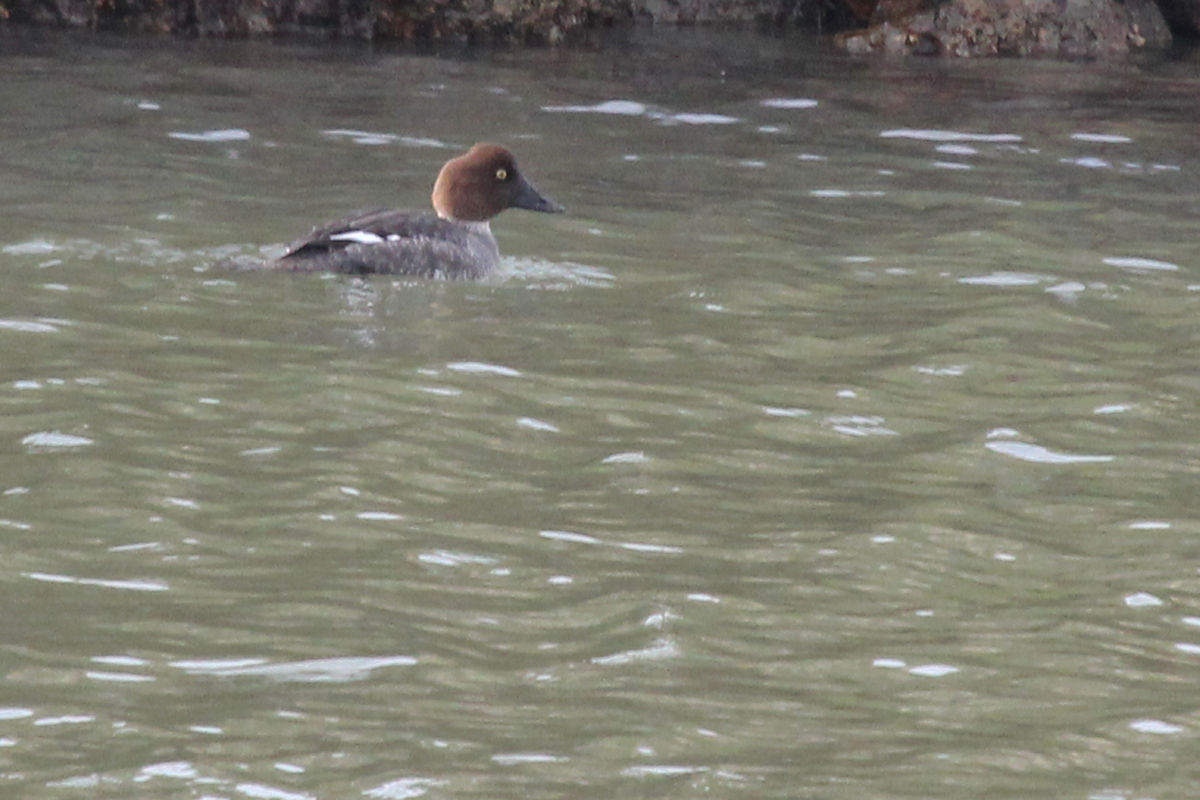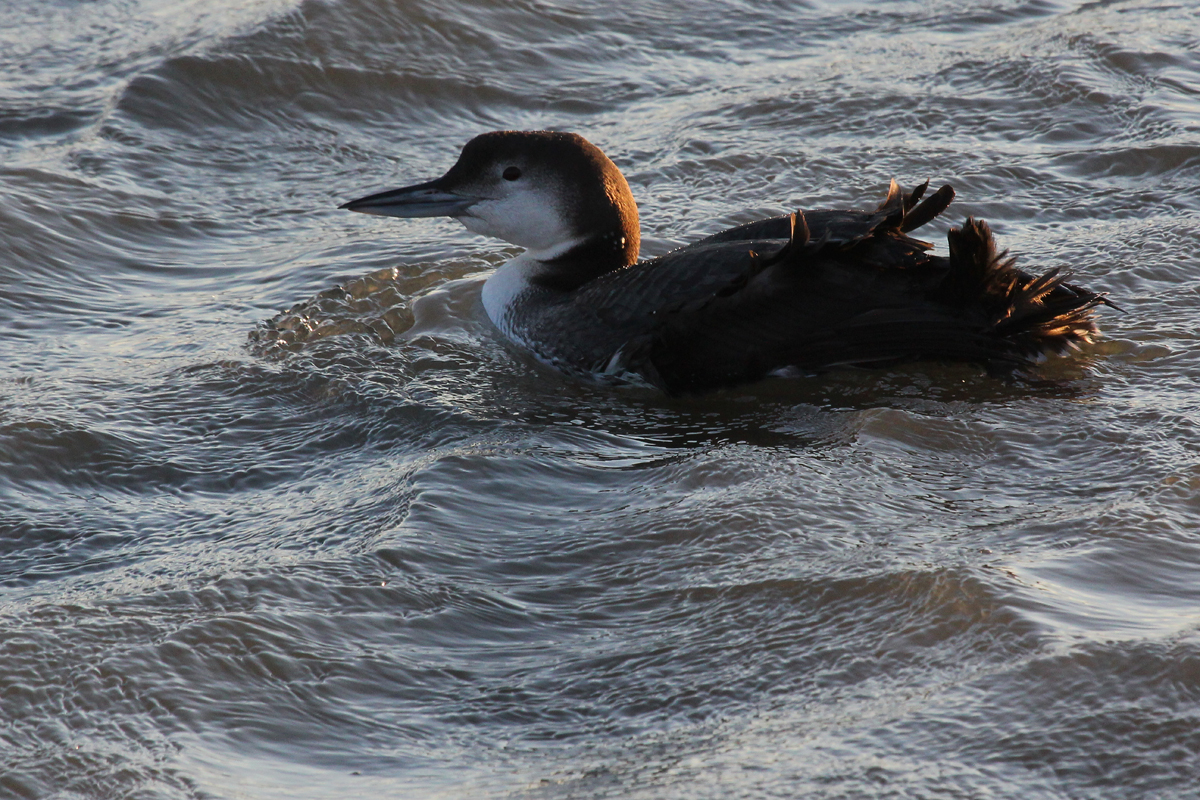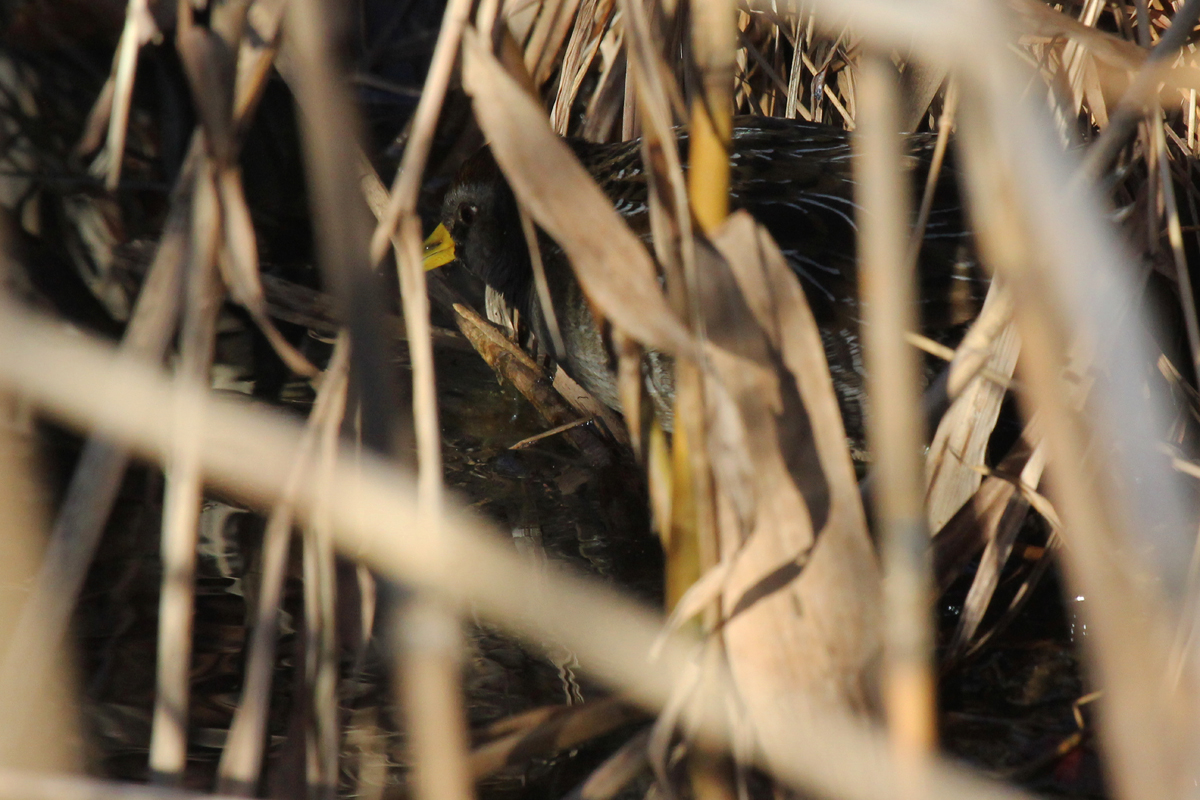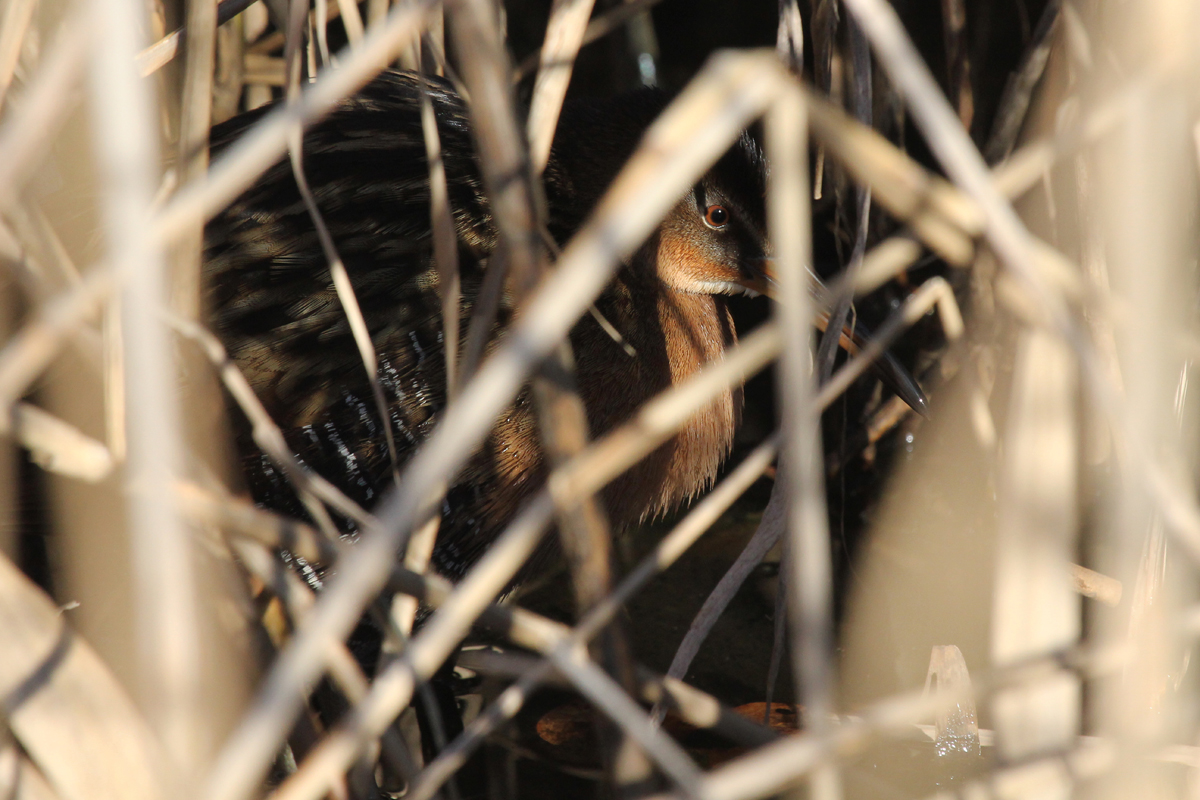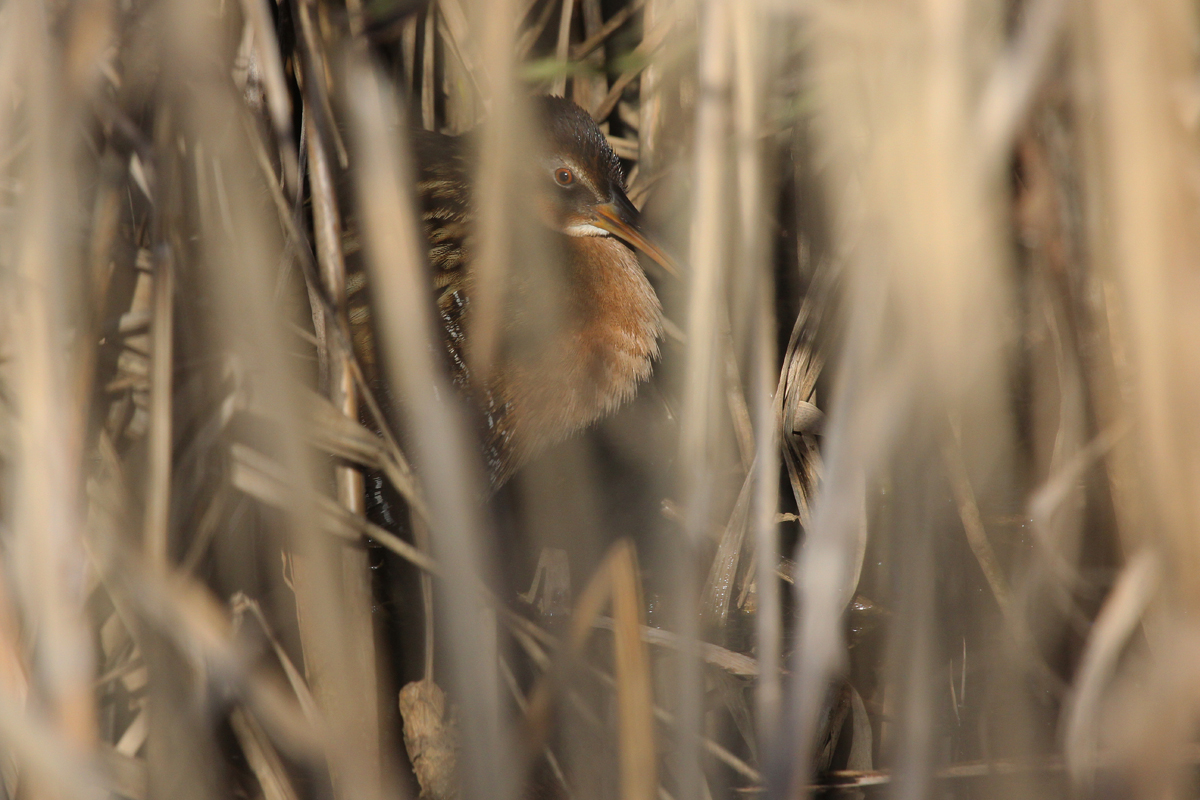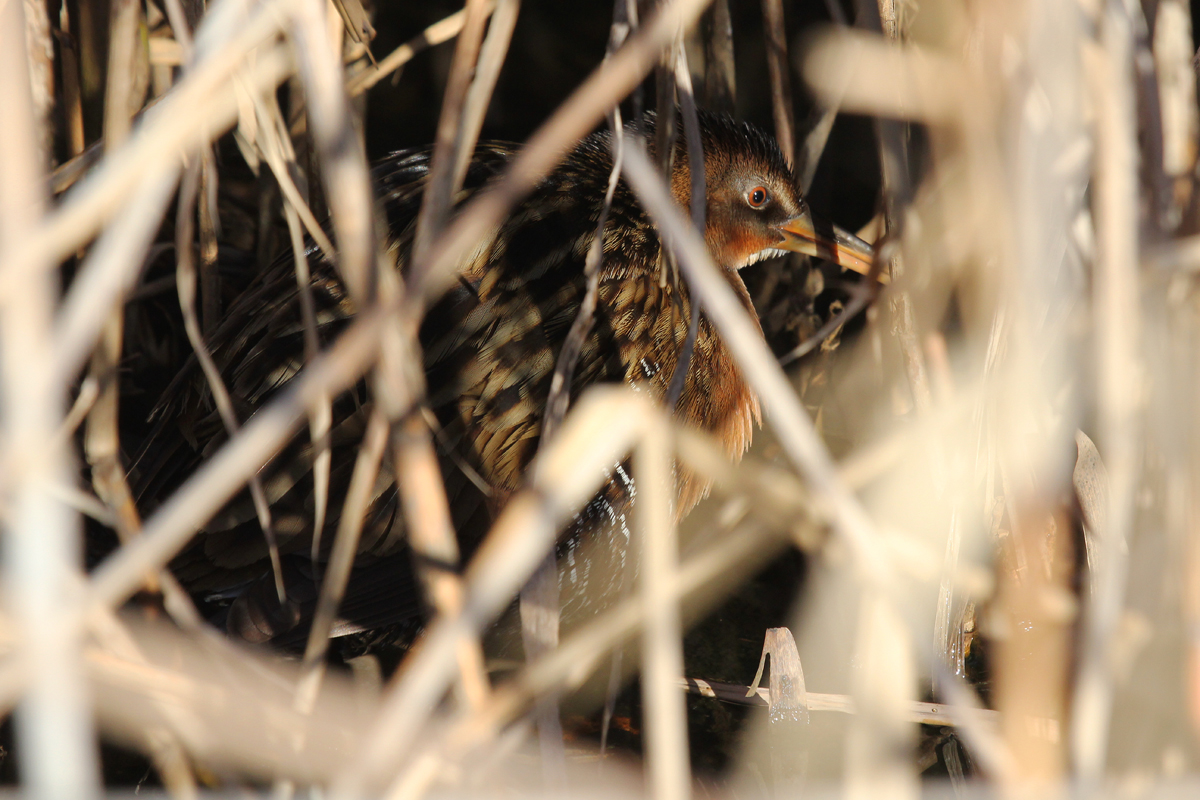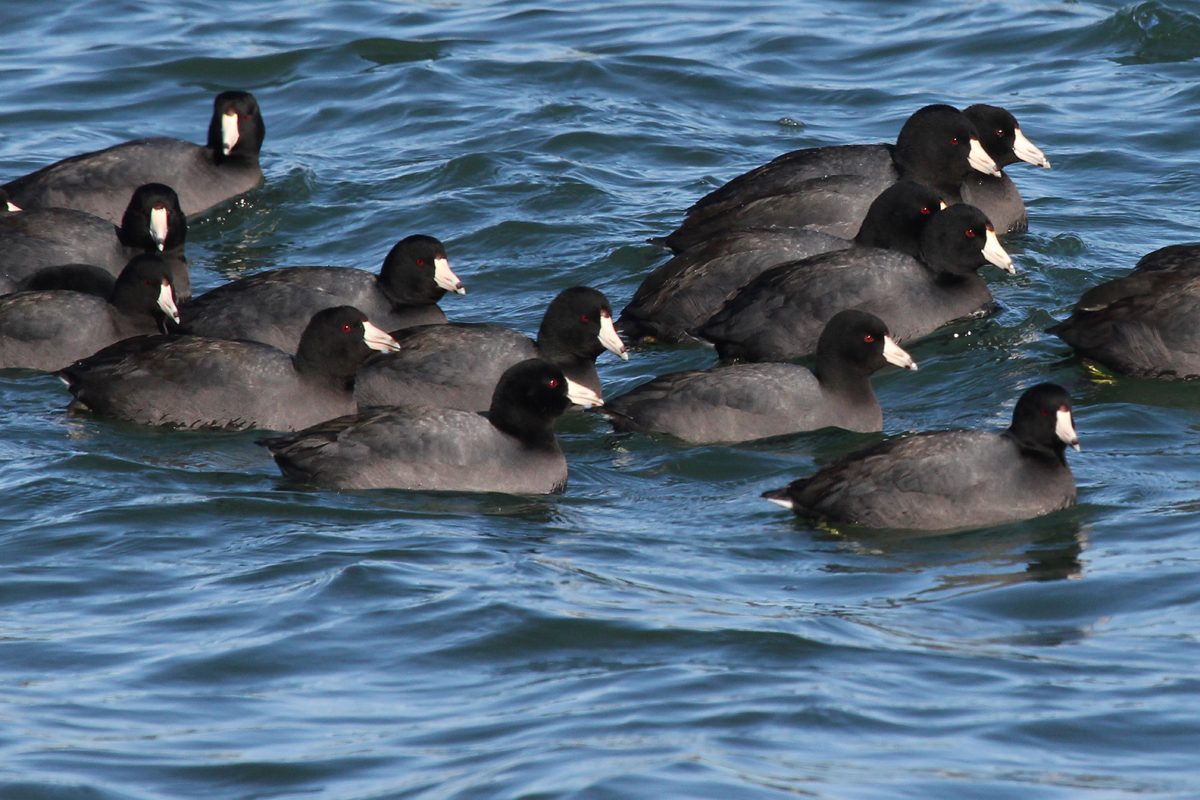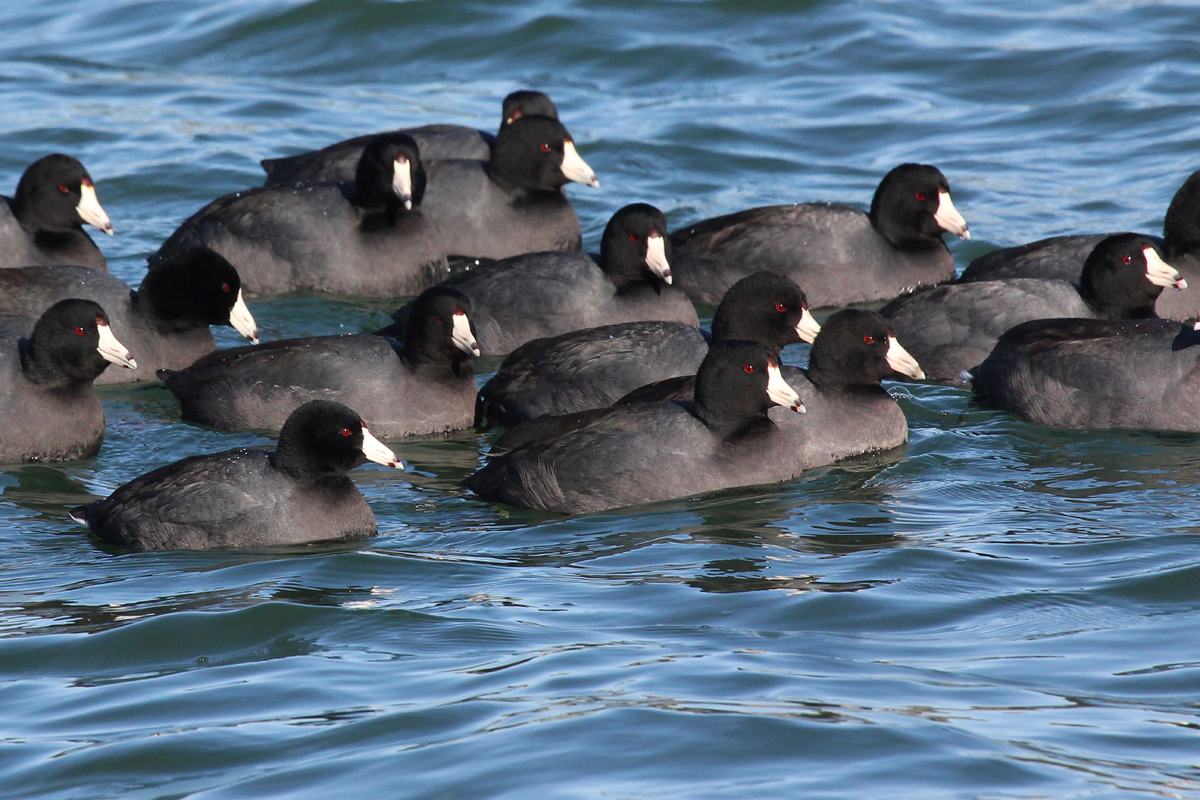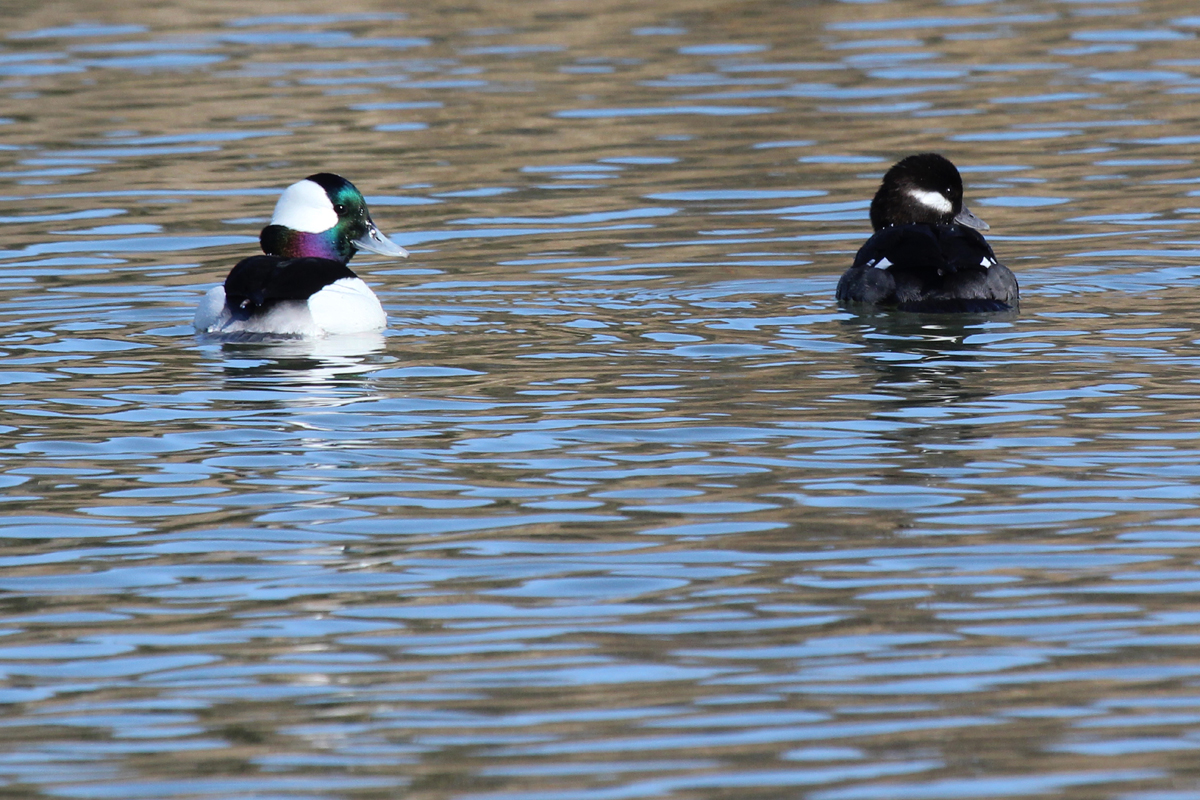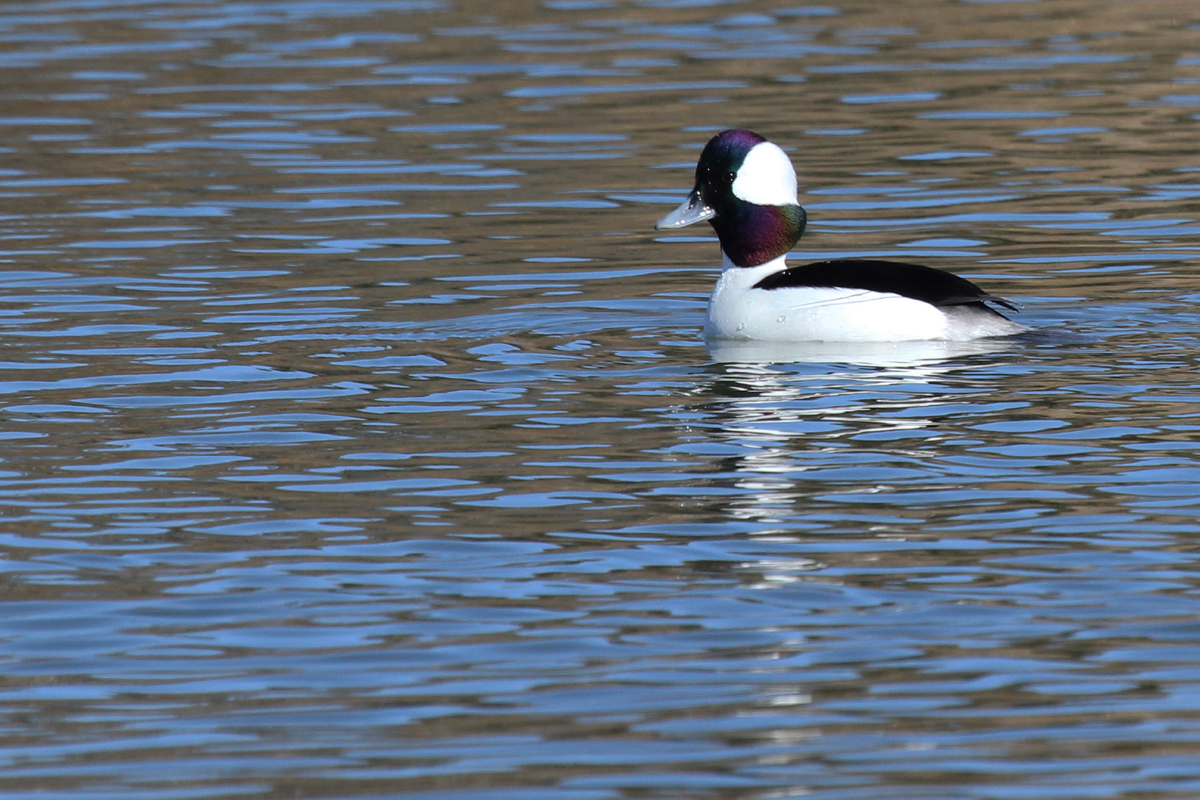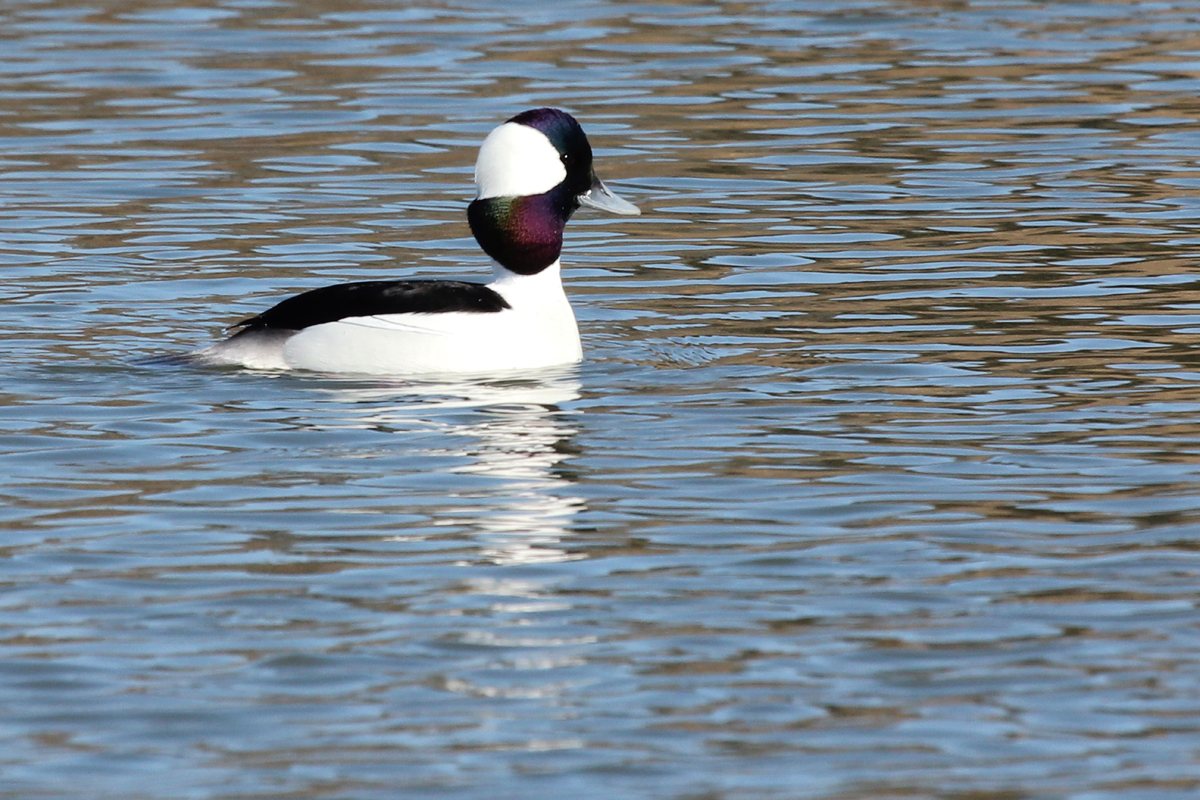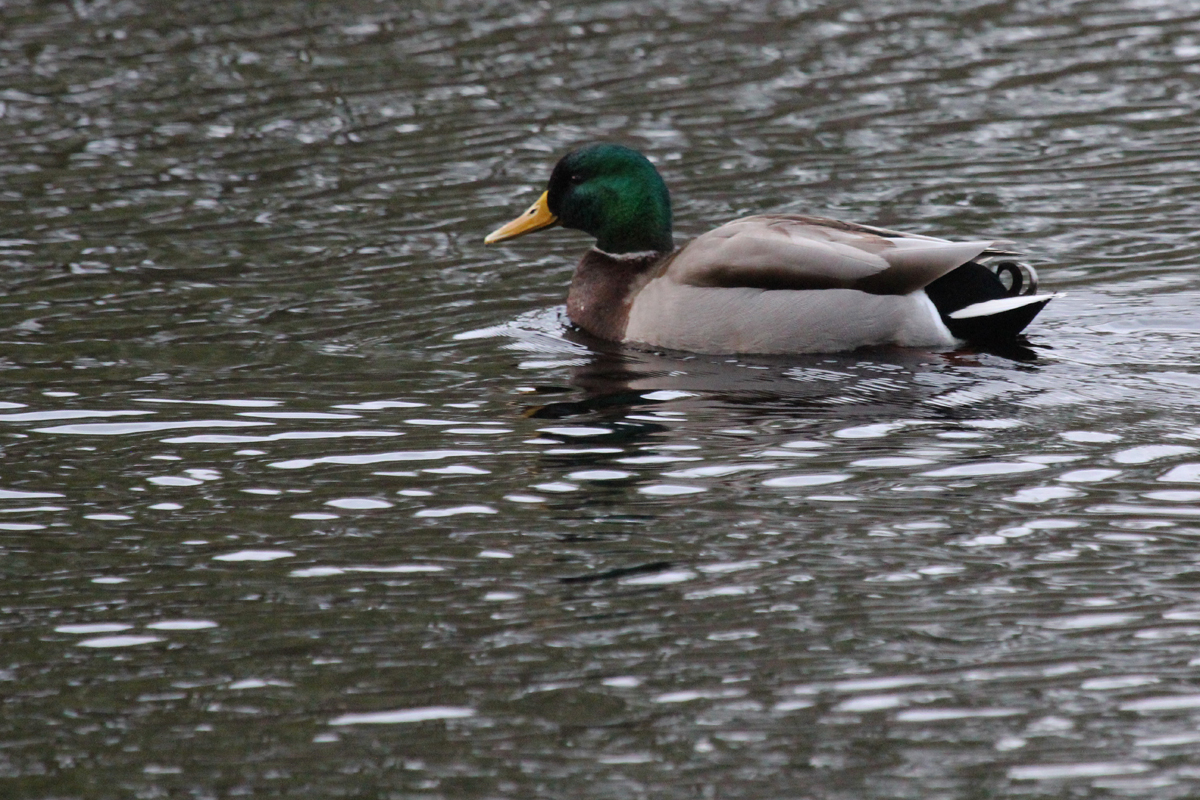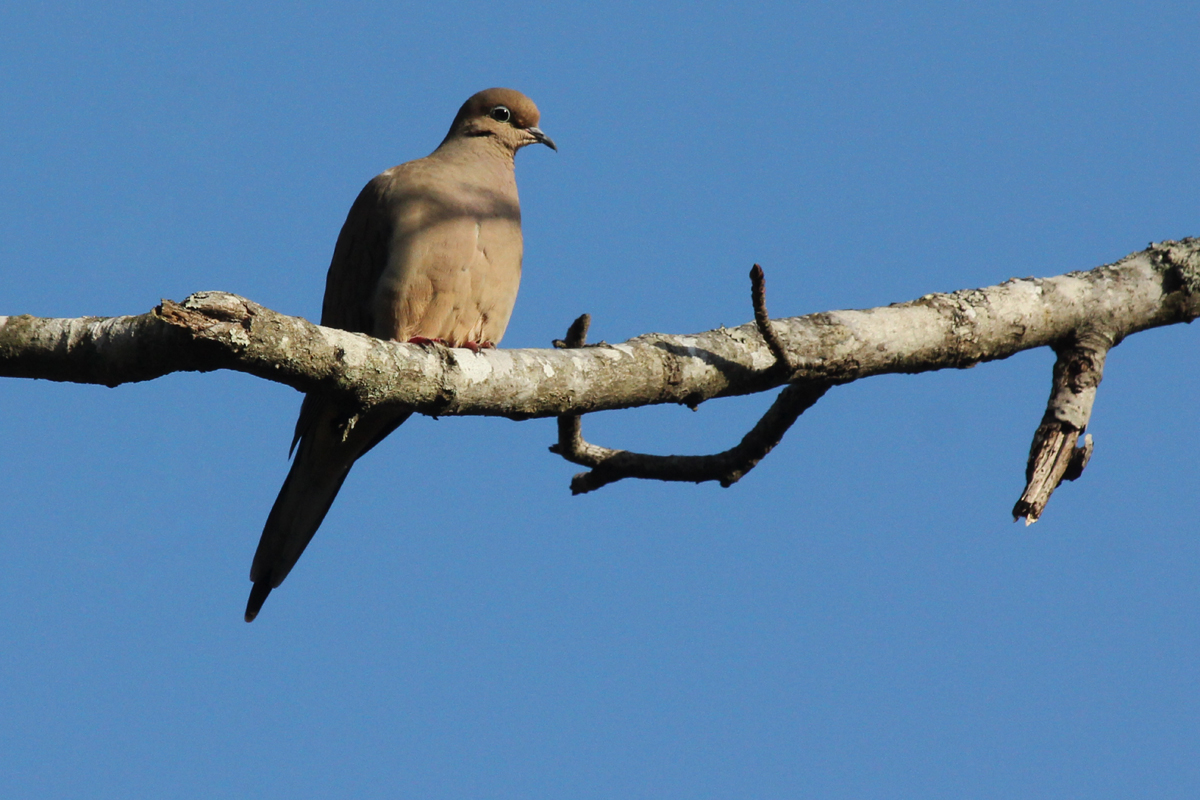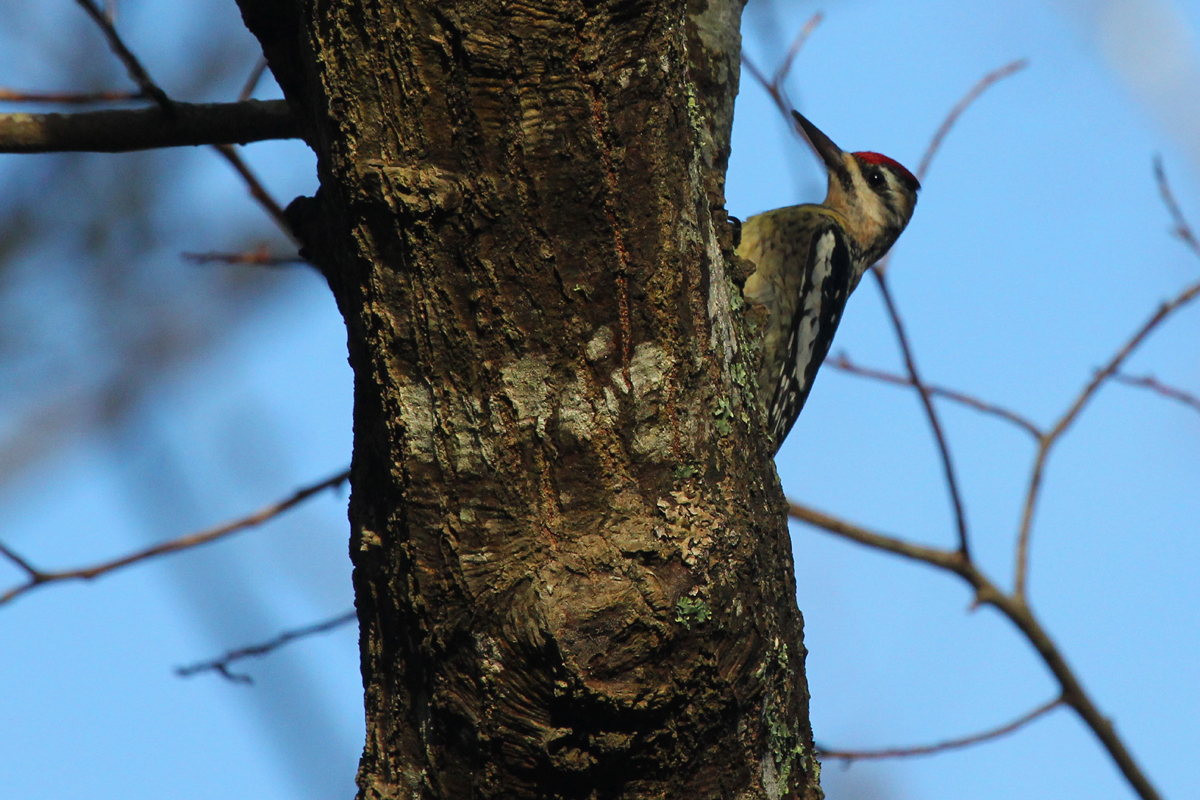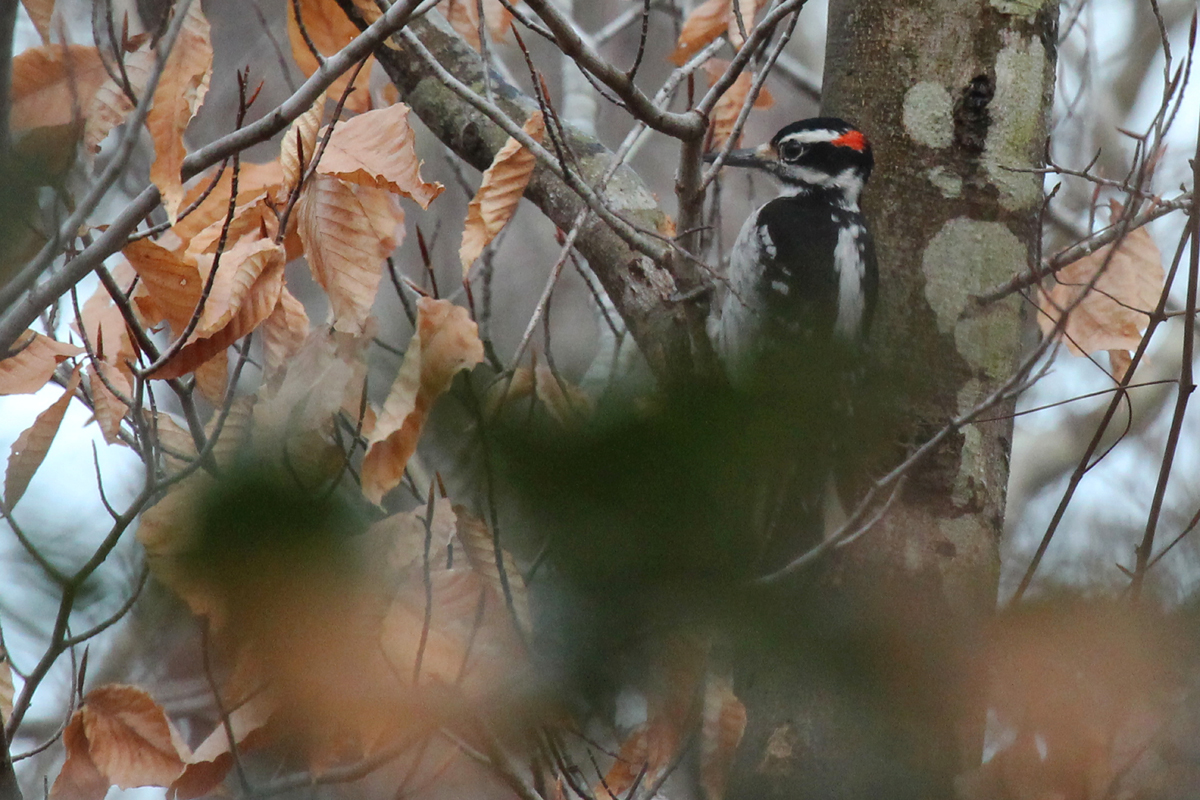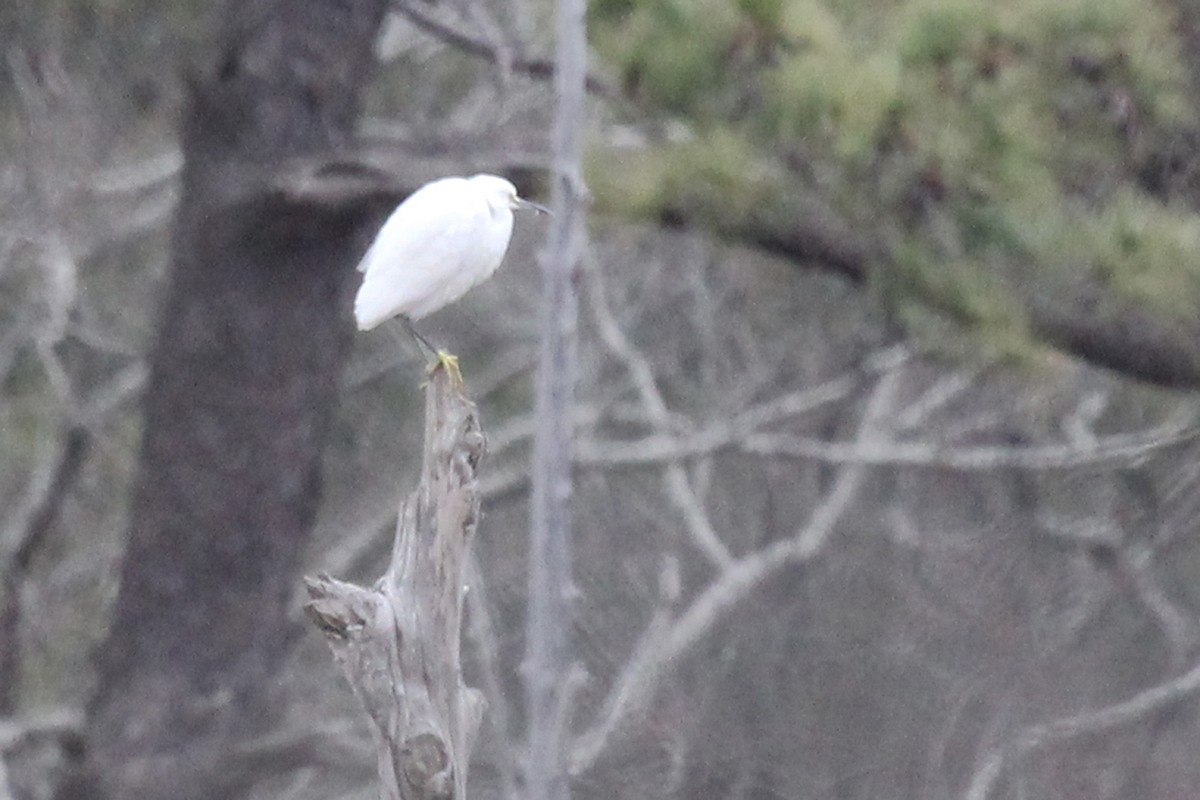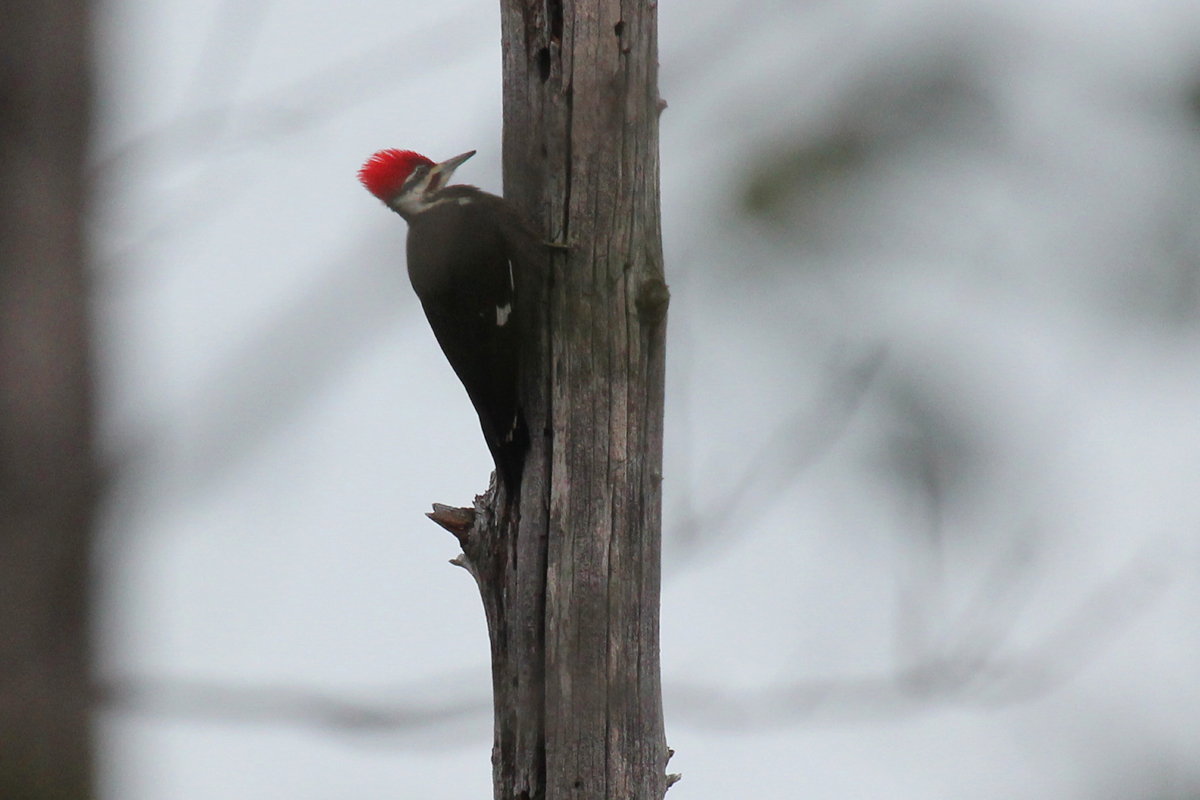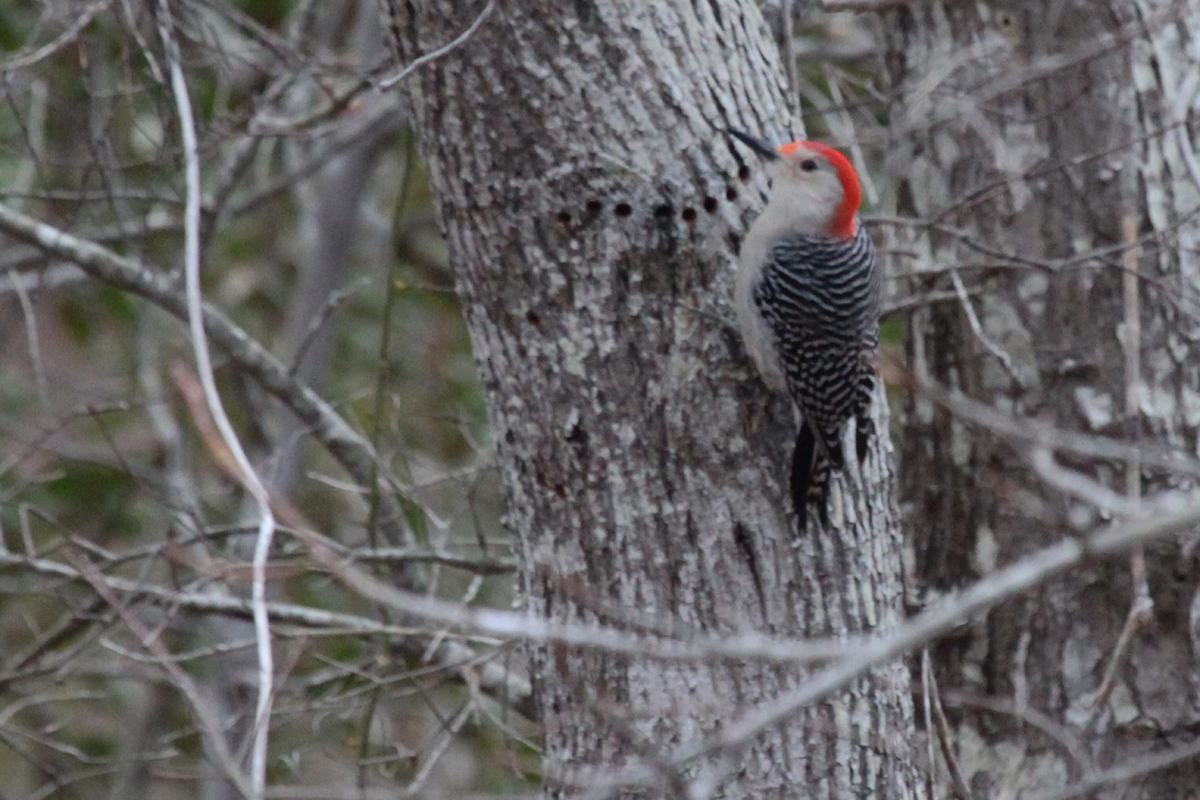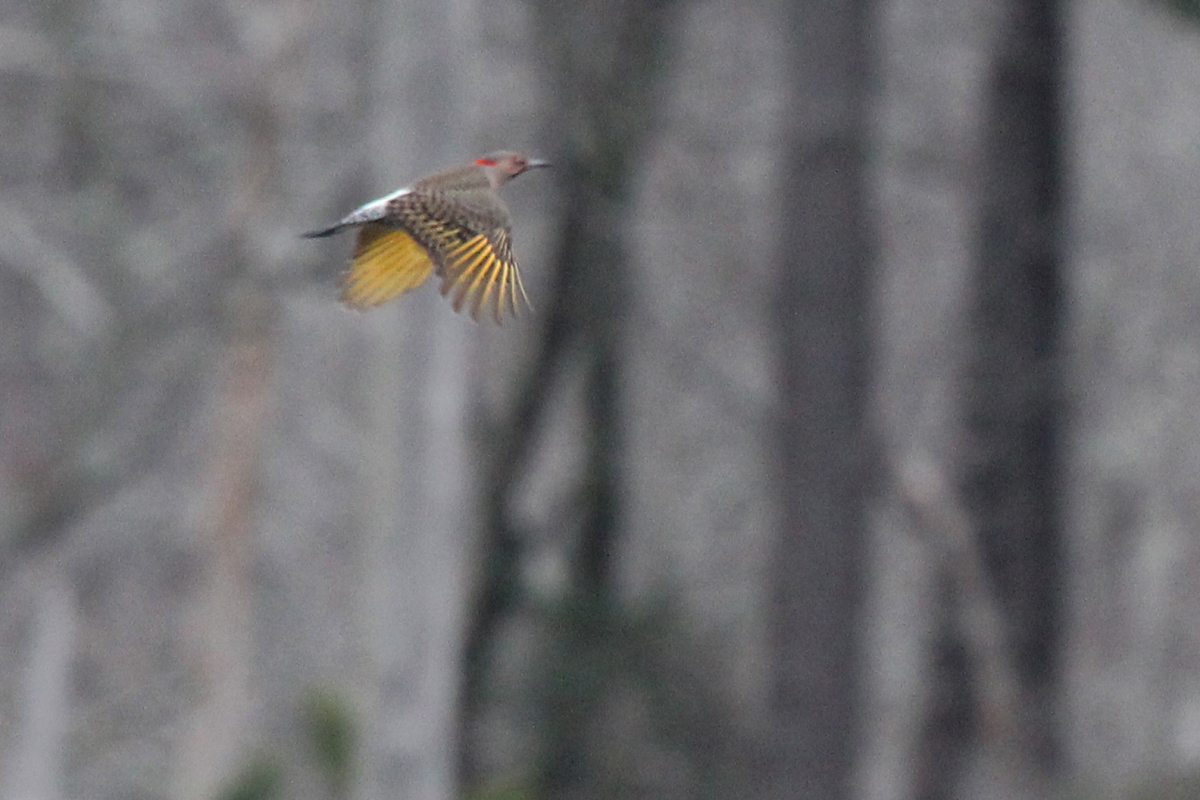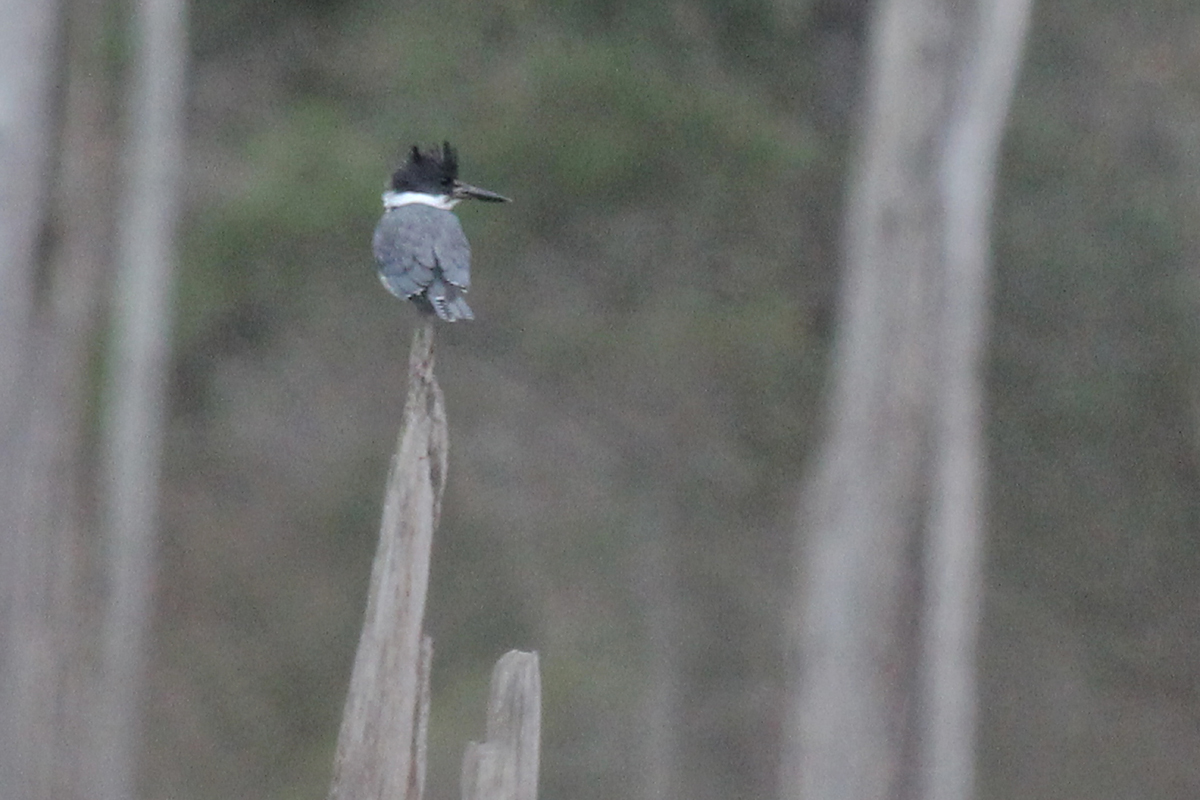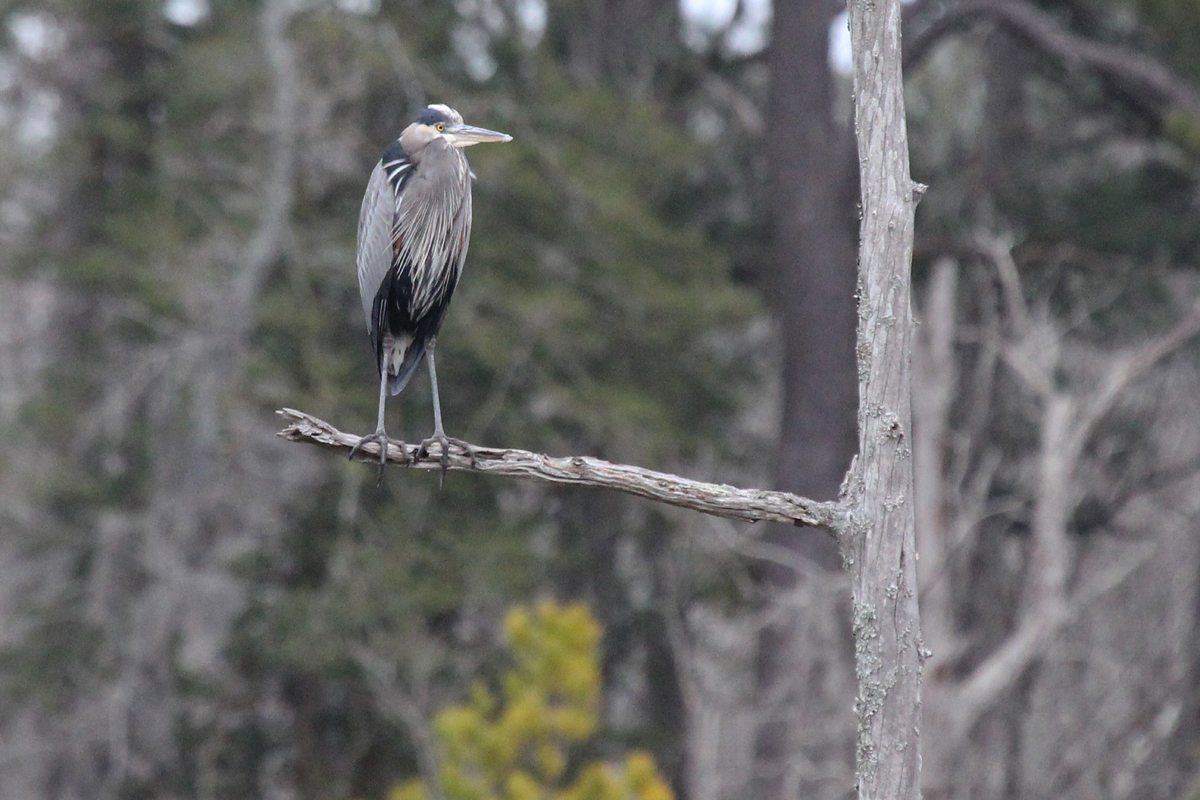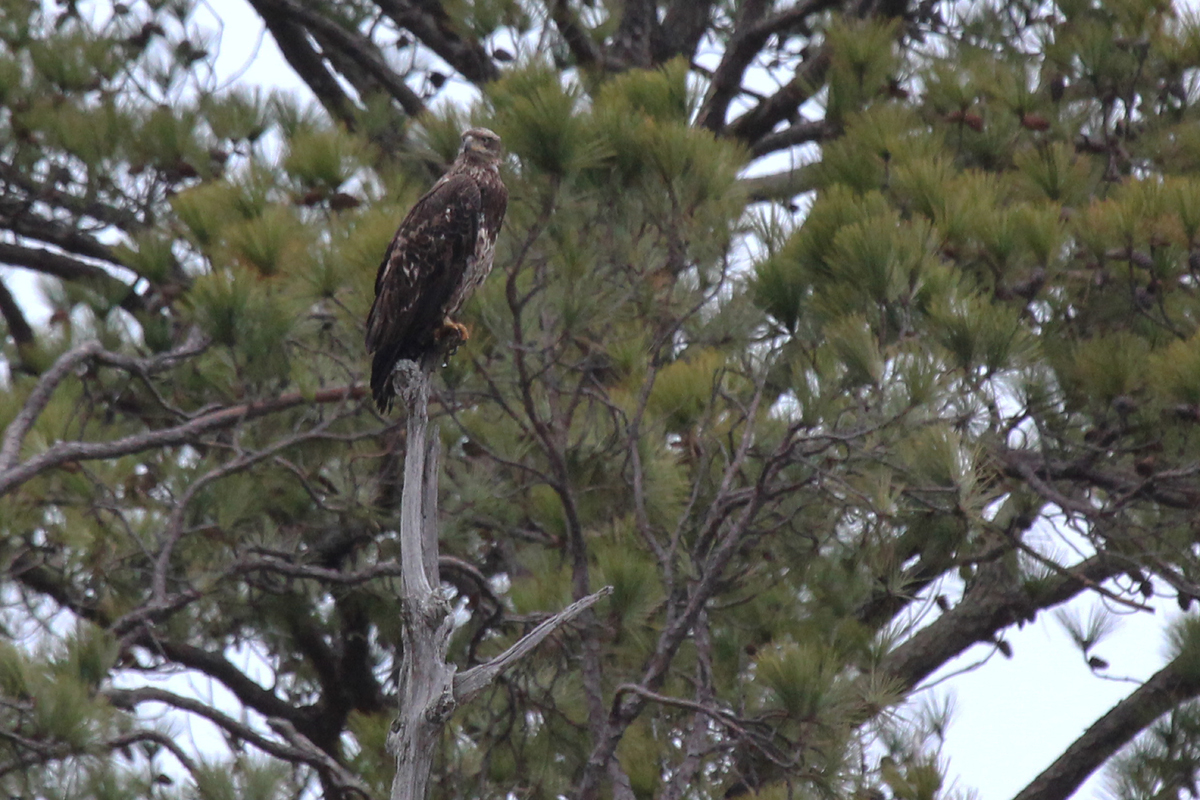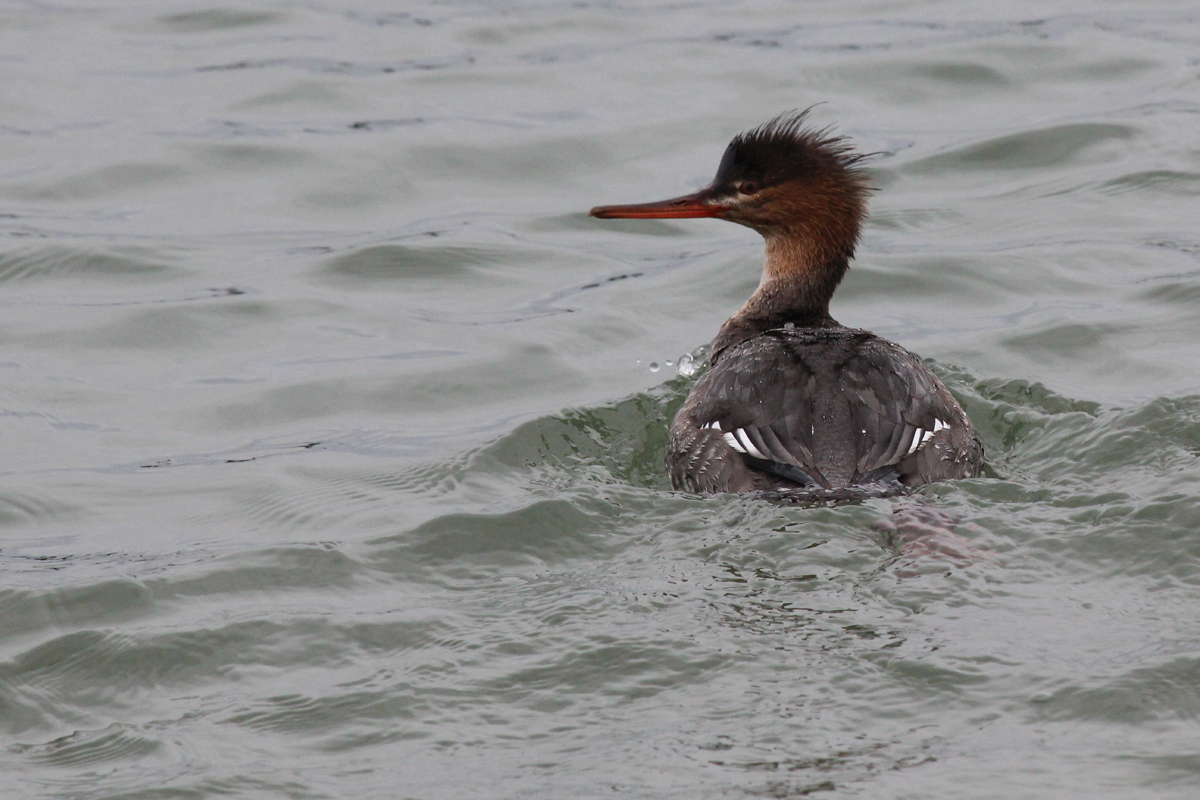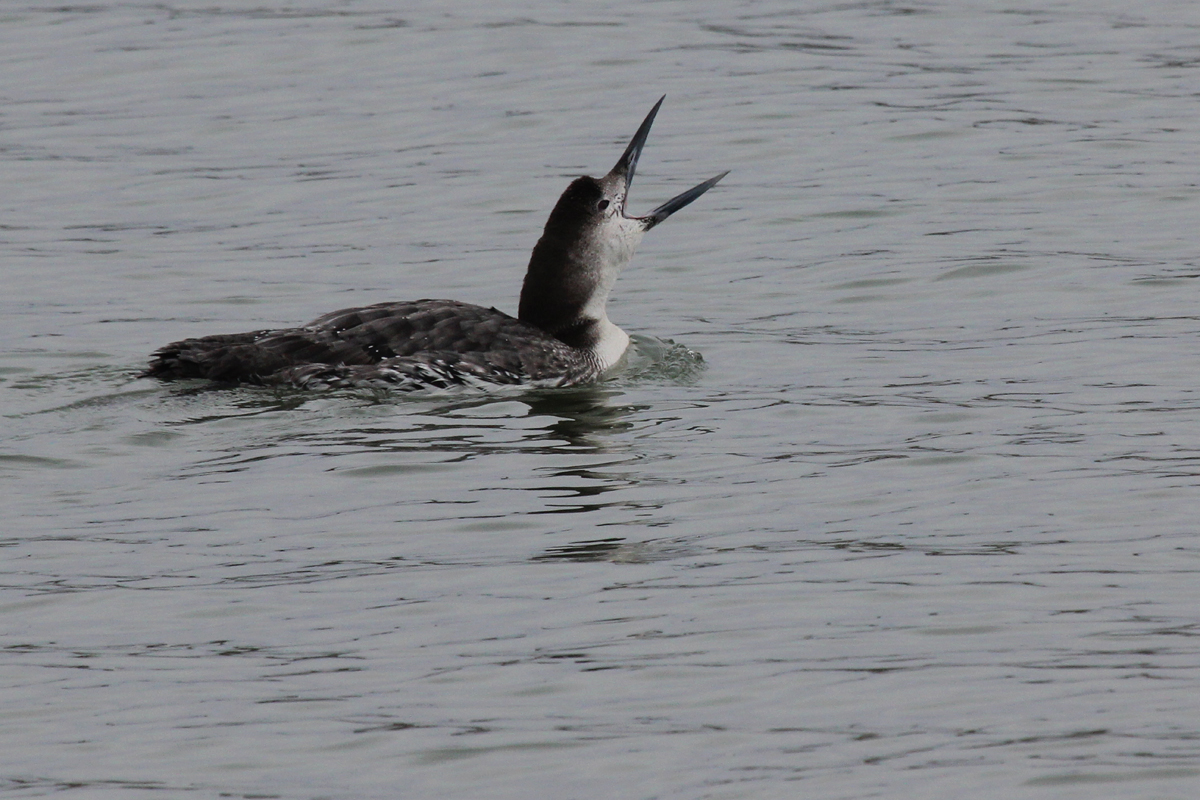 While true rarity observations were mostly focused on the continuing Black-headed Gull at Rudee Inlet, a great number of interesting observations were also logged around the city. For this listing, species are simply sorted taxonomically according to eBird/Clements, rather than to attempt to list in some sort of significance, or chronological order. To kick things off, it appears that the Snow Geese are starting to return in high numbers to our area. Most of these flocks, like one containing 650 individuals off South Stowe Rd. on 4 Feb (obs. Tracy Tate) likely spent the winter in the Outer Banks of North Carolina around Pea Island NWR; some potentially came from further south, or more inland locations like Mattamuskeet NWR or Alligator River NWR perhaps. This is a bit of speculation, but wherever they originated, large flocks are likely to be seen over the next month scattered around the agricultural fields of southern Virginia Beach, and in flight high overhead. A pair of Common Goldeneyes has persisted at Rudee Inlet throughout 2018 so far, most recently photographed 4 Feb (ph. Keith Roberts), which comes as a great surprise given that in January 2017, not a single individual was noted in the city. Clearly the ice-up of bodies of freshwater inland and to our north pushed a great many of this and other waterfowl species to our ice-free coastline during January, and not all of them have left yet even with the recent melt. A single Red-necked Grebe that has been present in Little Creek Inlet since at least 22 Jan (obs. Andrew Baldelli & Tracy Tate) continued through 1 Feb (obs. Jason Strickland), and is likely the best 'reliable' chance for anyone to view this species right now in the city. A pair was also observed in northbound flight off 85th Street on 5 Feb, but these were likely long gone within a matter of minutes. A single Snowy Egret was observed at First Landing SP on 4 Feb (ph. Rob Bielawski) and on 7 Feb (ph. Mary Catherine Miguez), being the first documented individual away from Pleasure House Creek where a winter population occurs each year. Another report was input back in January on Lake Smith but no notes were provided (likely because the species doesn't flag in Virginia Beach and as such, notes aren't required), but it is important to be aware that occurrence in Jan/Feb away from Pleasure House is fairly rare & is always worth adding some details for. The only February reports further north than Virginia Beach so far this year have occurred at Chincoteague NWR, so really, any Jan/Feb reports in Virginia are interesting.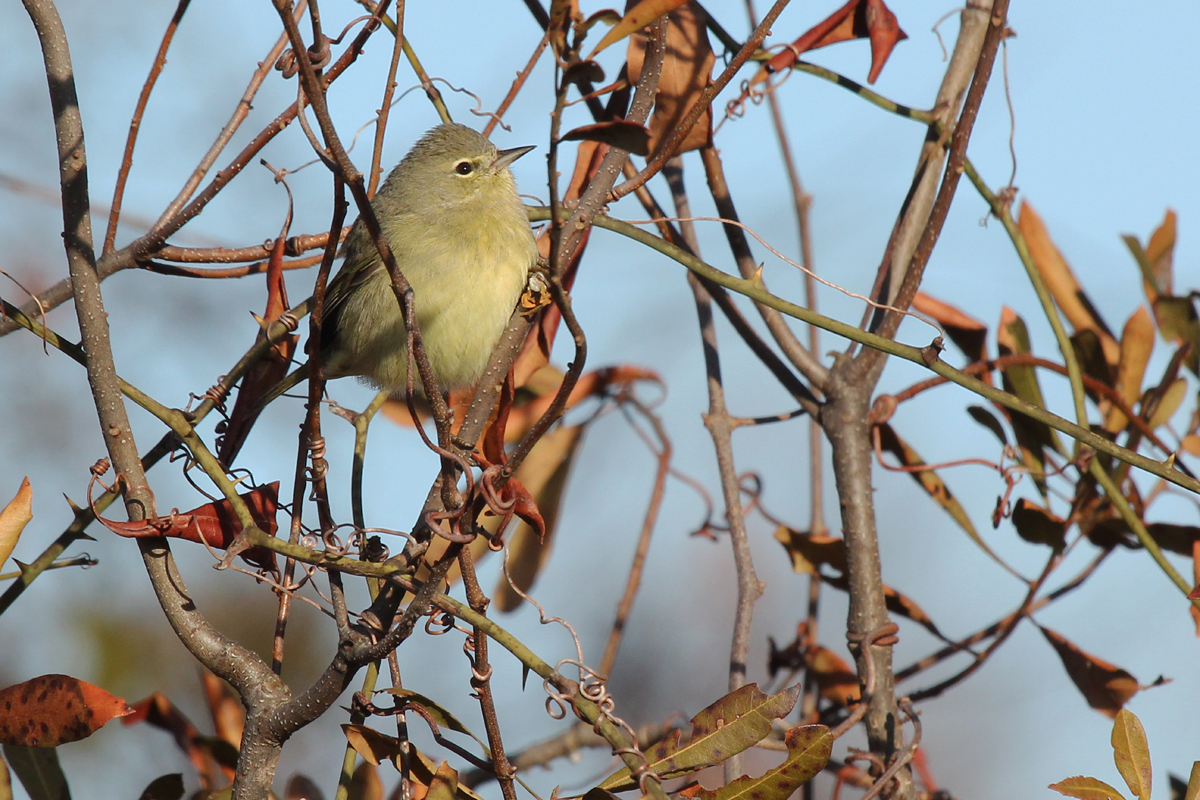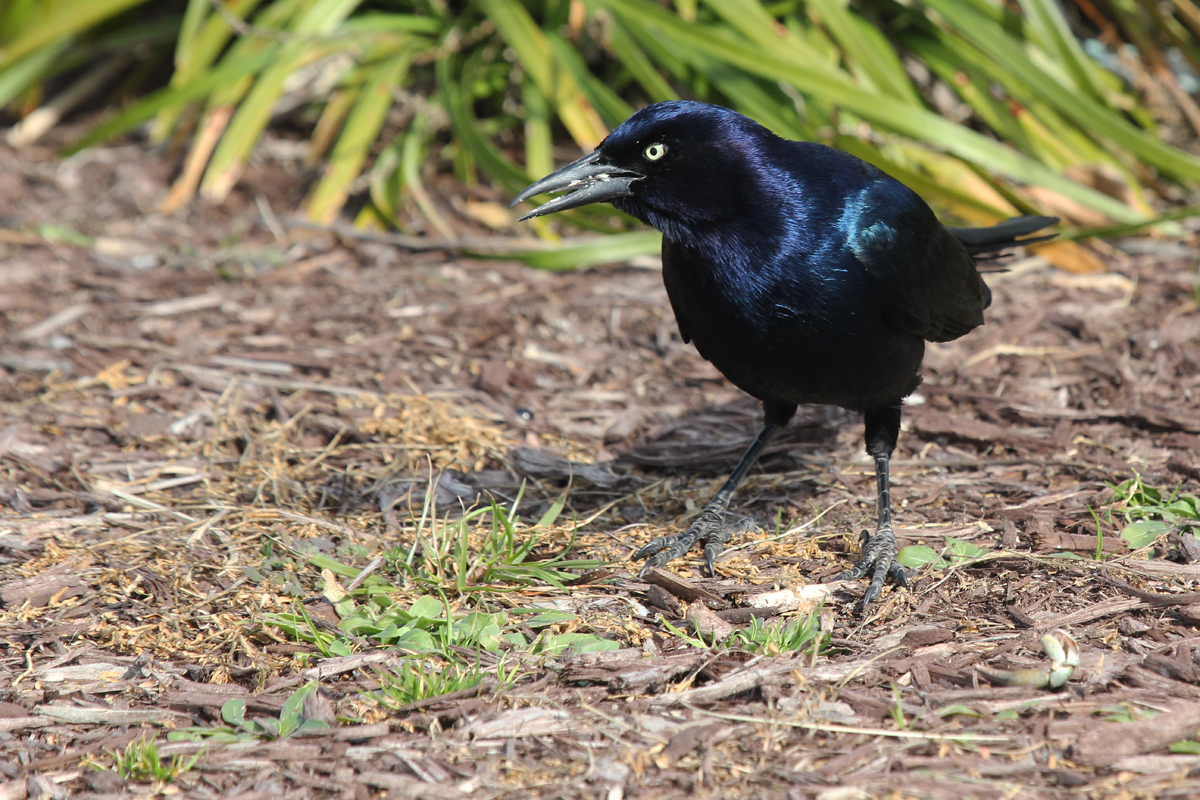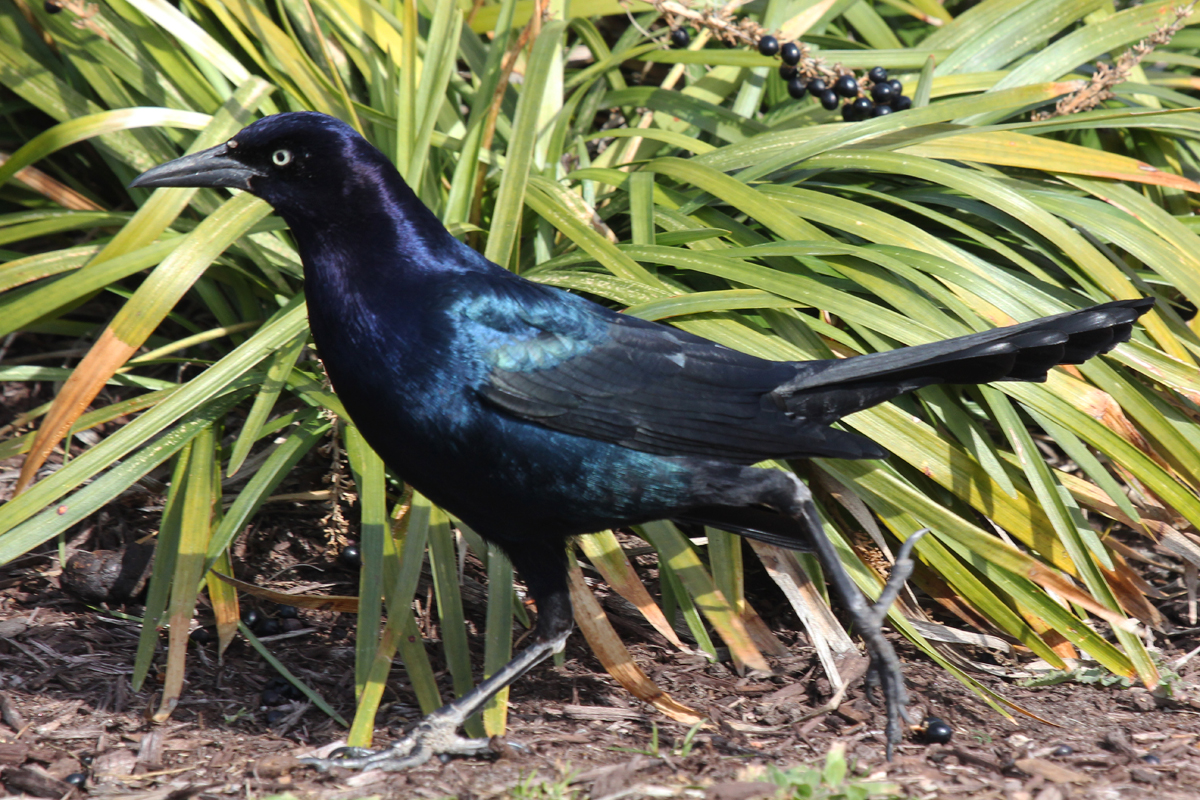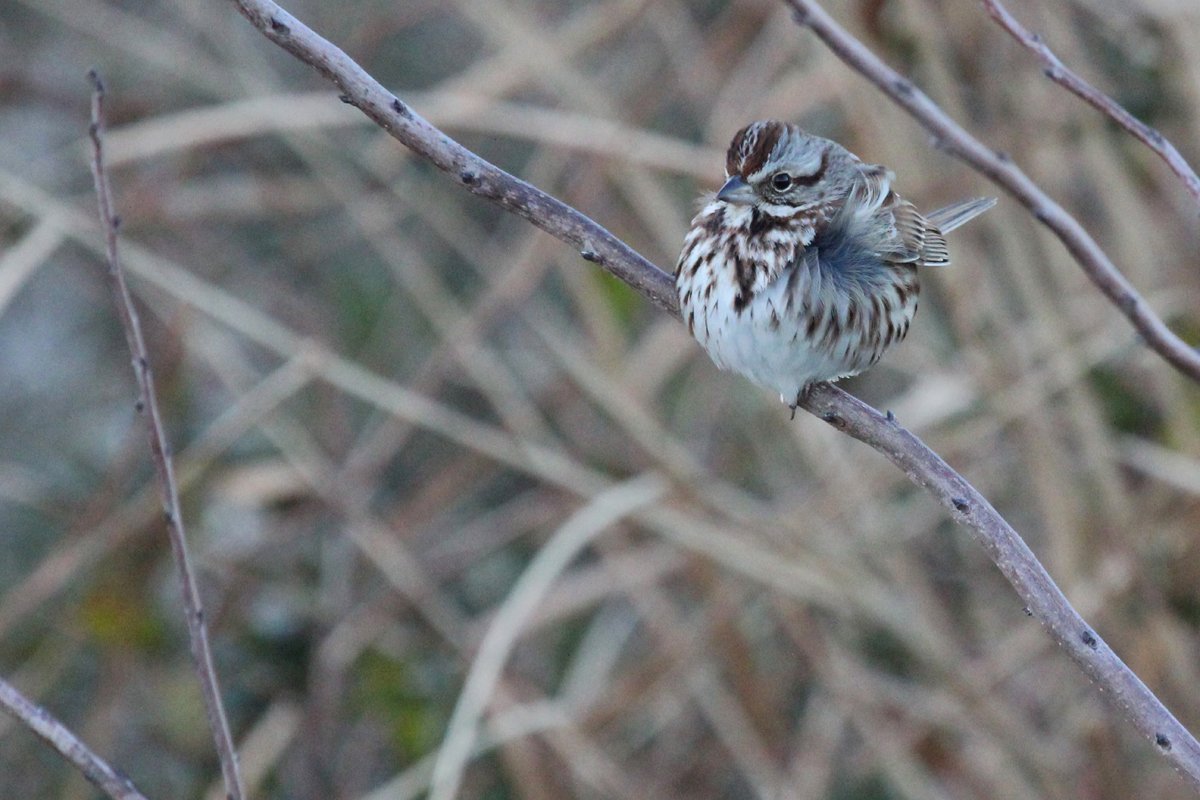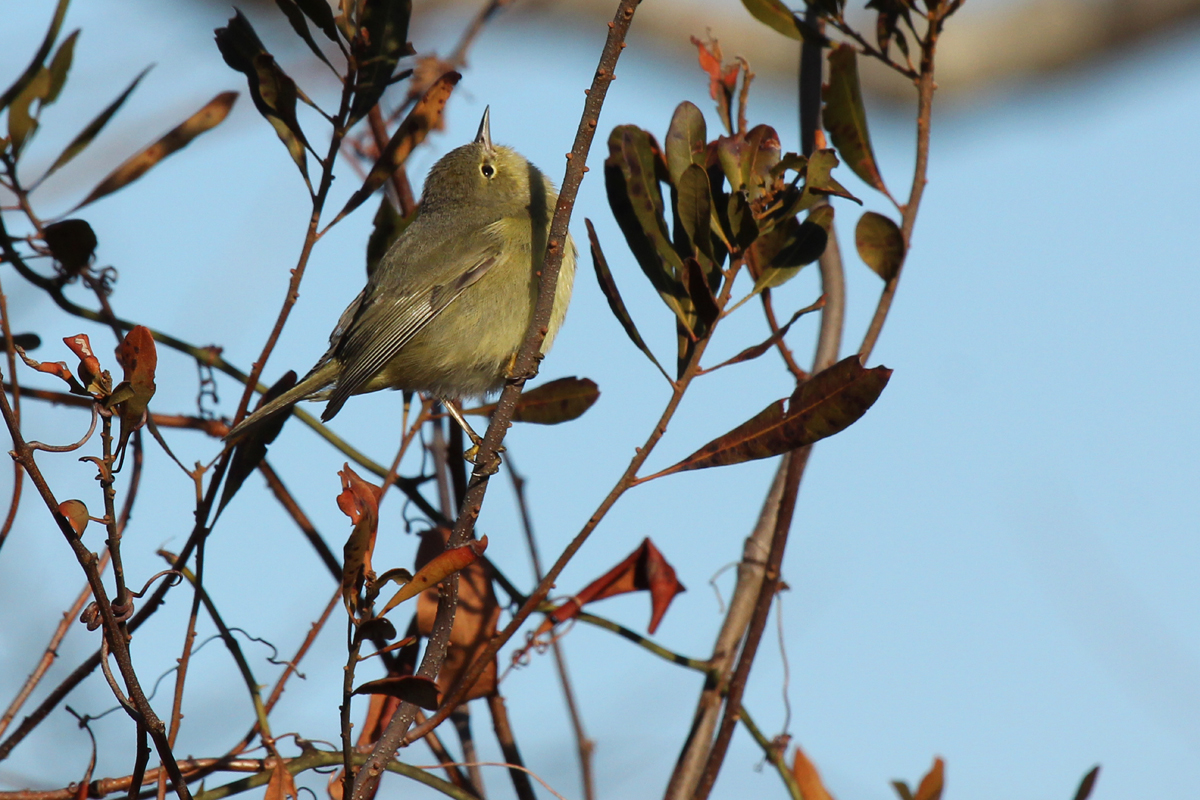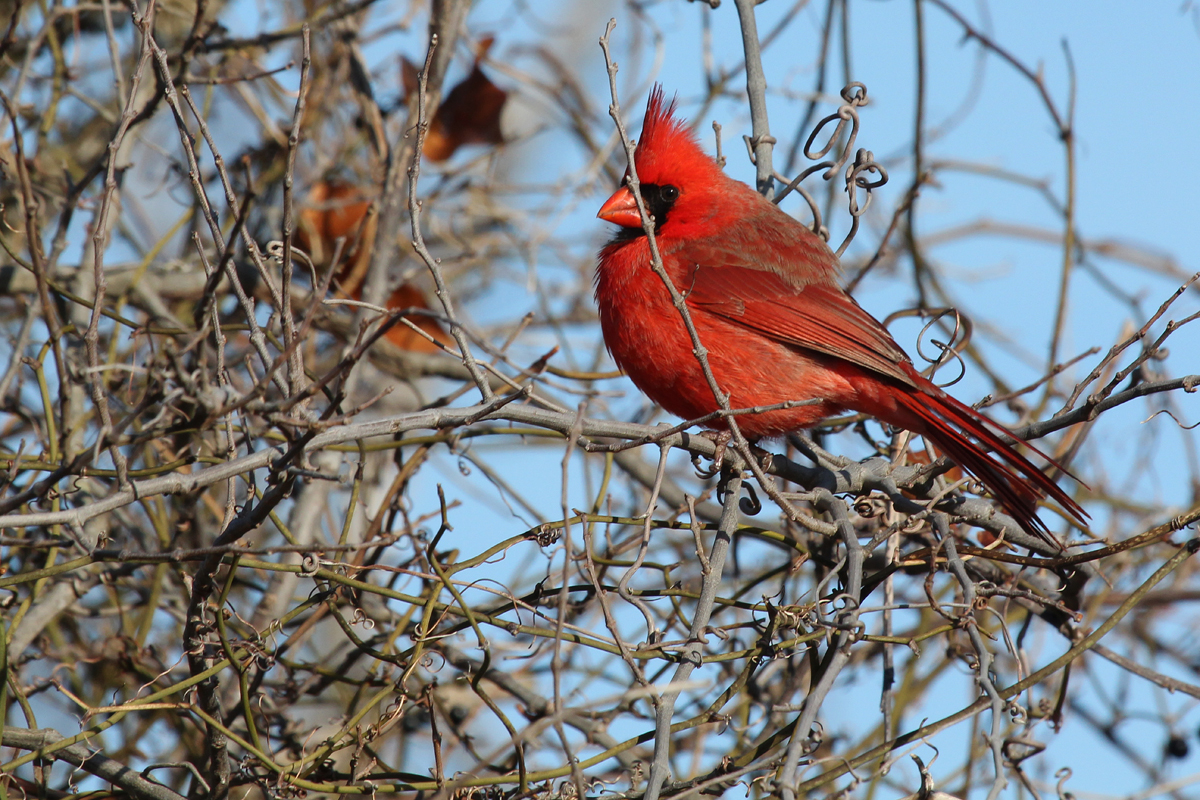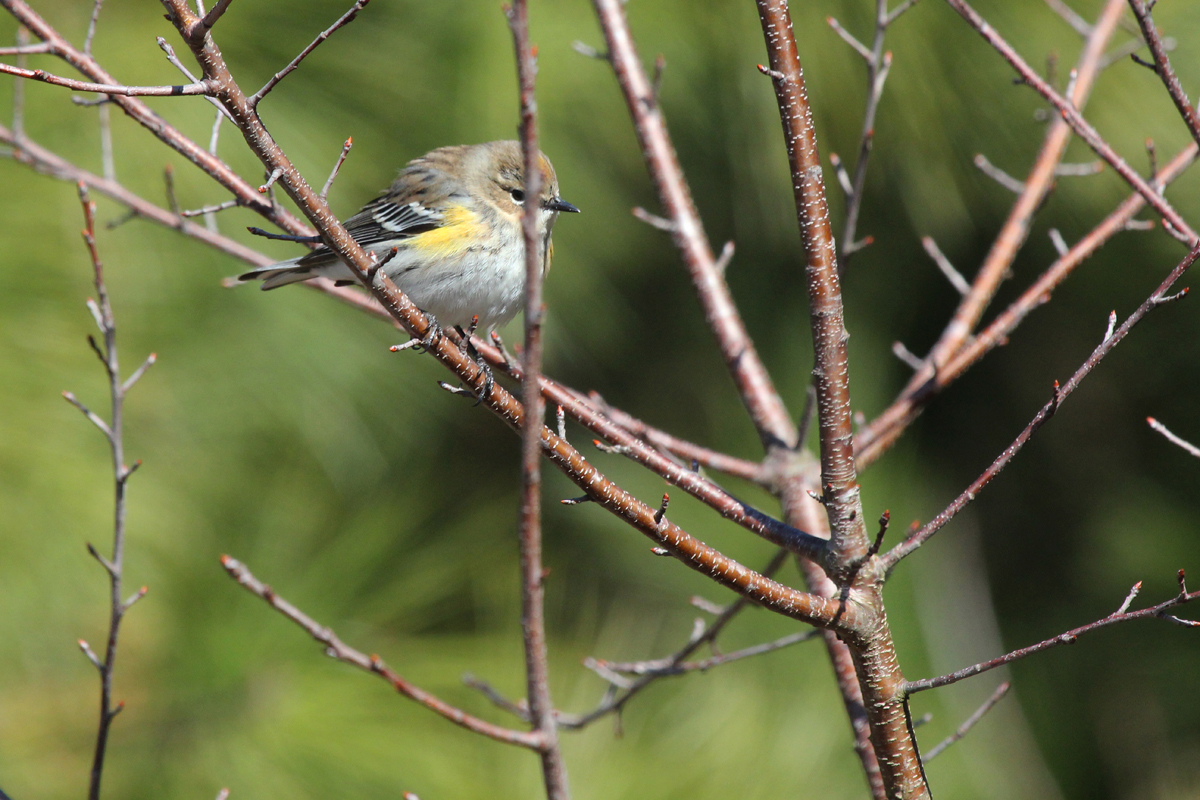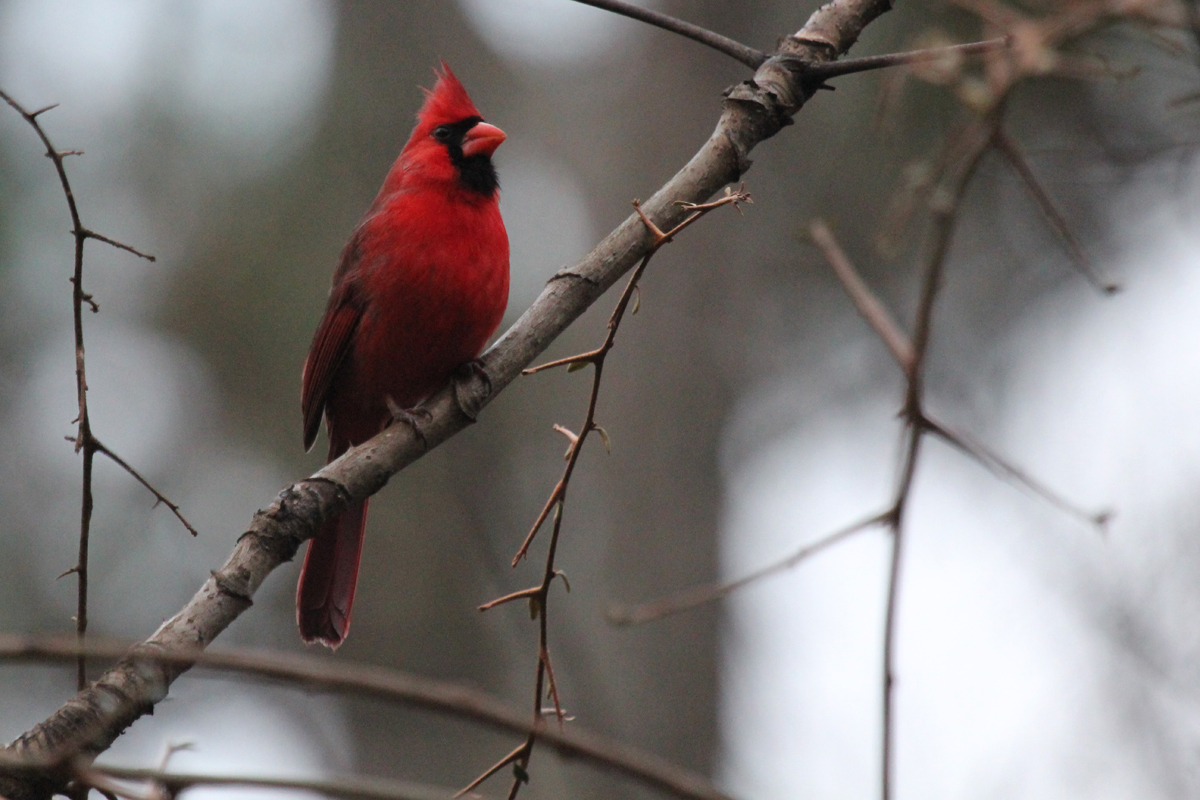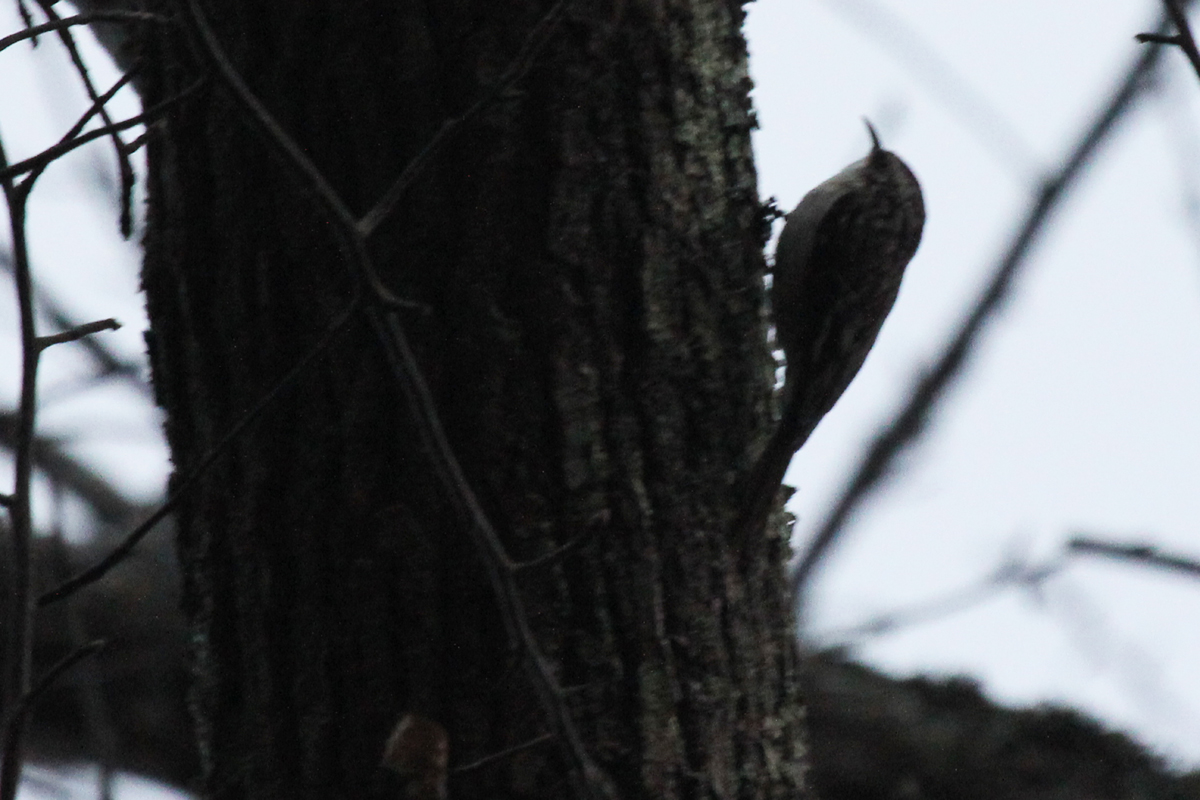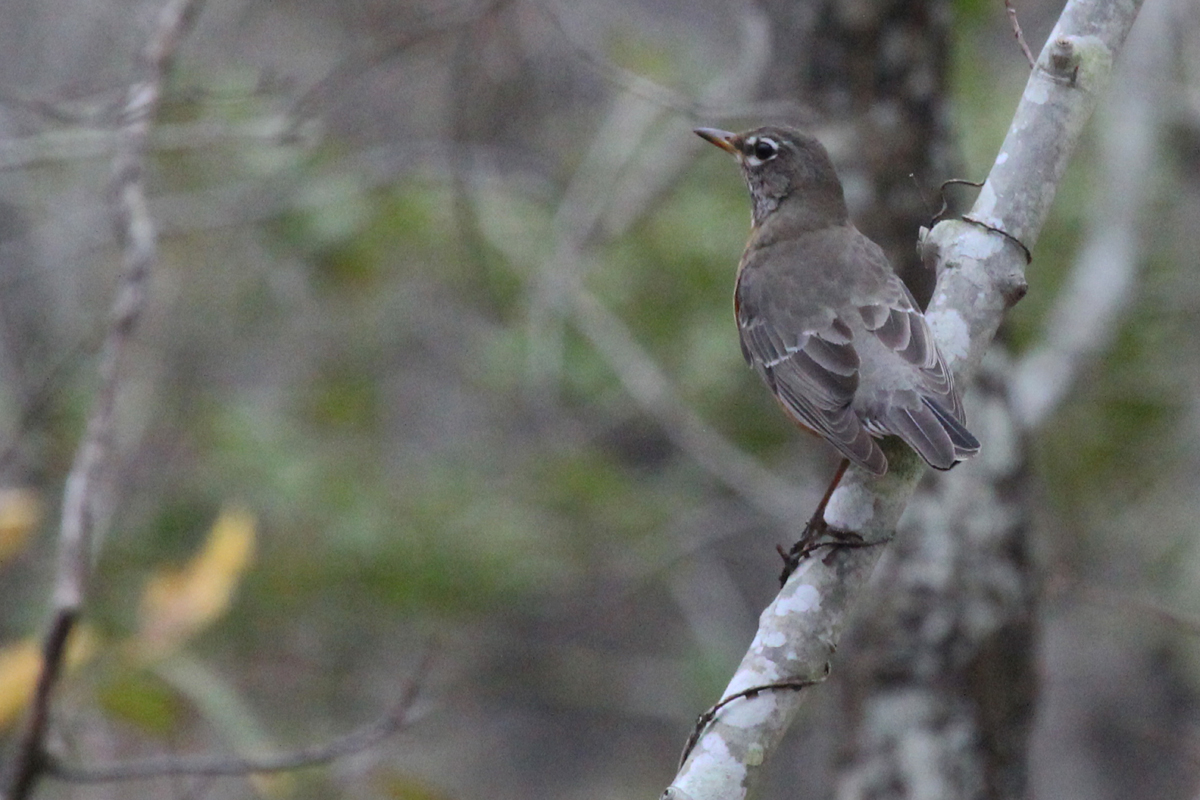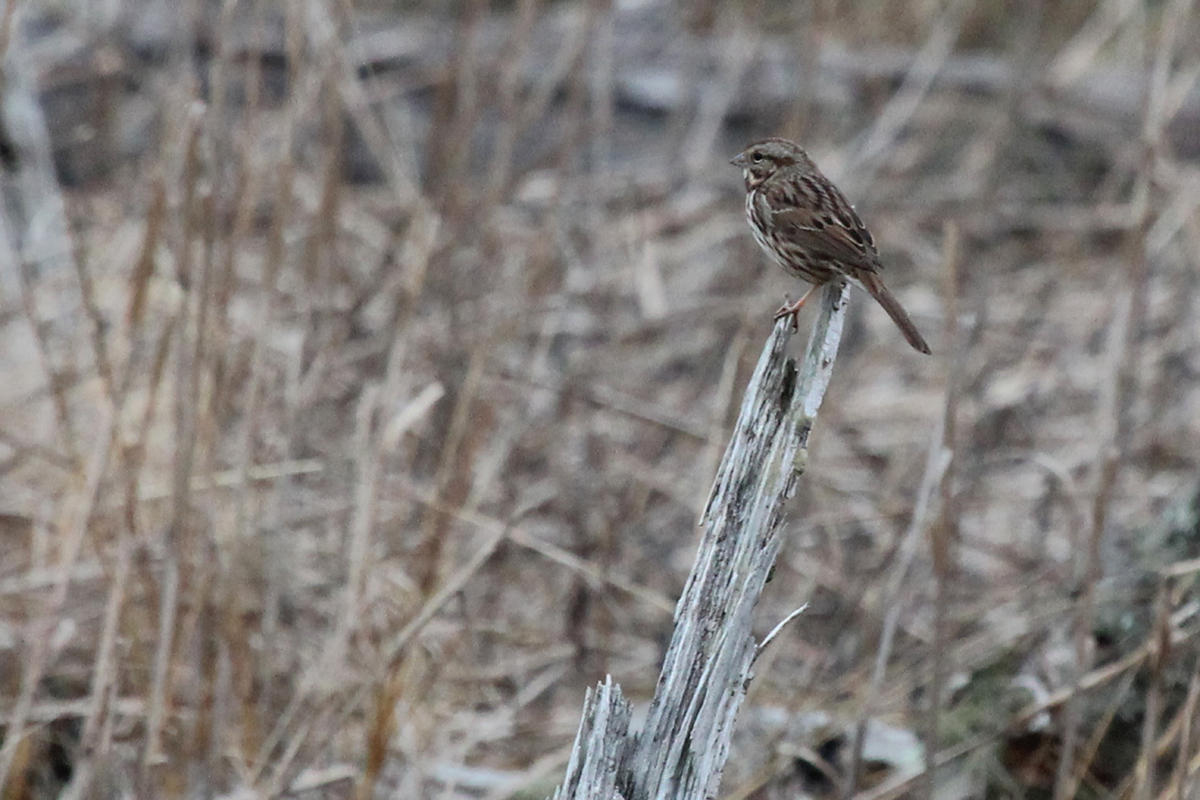 Though the ice has melted around Back Bay (with a slight amount still present on Saturday, 3 Feb though) both Sora and King Rail continued to be observed at Little Island Park (ph. Rob Bielawski / 3 Feb). There hasn't been any sign of the Least Bittern that attempted to winter at this location since 18 Jan (ph. Loretta Silvia), and now that the bay has opened up, finding it will be very difficult if it did manage to survive the last cold snap. Osprey continue to be reported around Pleasure House Creek, with a winter high count of 2 thus far. We appear to be located at the northeast-most limit of their winter range, as individuals do not appear to spend January across the CBBT in Northampton. Bonaparte's Gulls, while common winter residents over saltwater and brackish tributaries around the fringes of the city, aren't viewed all that often on freshwater inland lakes. This period, there was two reports, three individuals at Lake Smith on 2 Feb (obs. Debbie Schroeder) and one on North Withduck Ponds on 4 Feb (obs. Rob Bielawski). Forster's Terns have been completely absent from the city ever since the first snowfall event in early January, but up to 6 were logged on 4 Feb at Little Island (obs. Joe Minor) with a pair more reports at the location over the course of the day. With the ice gone, perhaps they'll return to their usual feeding areas on Back Bay as well. While thousands of Razorbills were being observed each morning last year during this same period, so far this year we've achieved a high count of only 6 individuals (which in a standard or average year is a good count) on 5 Feb (obs. Andrew Baldelli & Tracy Tate). One individual was present inside Rudee Inlet on 2 Feb and provided excellent views to a few birders (ph. Andrew Baldelli).
Seldom seen, but ever-present, all three of our common owls were logged during the period, those being Great Horned Owl, Barred Owl & Eastern Screech-Owl. Please remember that the first two are already in breeding season routines, and therefore any observations are valid for the Virginia Breeding Bird Atlas! When submitting to eBird, make sure to use the Atlas Portal, or move the checklist through the web interface after it has been submitted. At least one Peregrine Falcon has been stalking Rock Pigeons and whatever other prey it is interested in from the first hotel north of Rudee Inlet. Many observers have gotten to see it up on the edges of the higher floors while simultaneously searching for the Black-headed Gull nearby. A Blue-headed Vireo was observed at Stumpy Lake NA on 3 Feb (ph. Charlie Bruggemann), and while this habitat seems quite appropriate, these birds are difficult to come by in the winter months with most observations occurring in similar First Landing SP. The species is also known to winter in the Great Dismal Swamp to our west, but would otherwise be considered rare across the remainder of Virginia. The first Marsh Wren so far reported away from Back Bay was logged on 6 Feb when an individual was seen at Marshview Park (obs. Mary Catherine Miguez). Only a single report at Bethel Beach NAP in Mathews County is more northerly as far as 2018 Virginia reports go, thus far! Lastly, a brilliantly plumaged Yellow Palm Warbler (the eastern-breeding race) was observed at Woodstock Cove Park on 6 Feb (ph. Andrew Baldelli). This represents the first non-western race Palm Warbler so far reported in Virginia Beach for 2018.
WEATHER: Most years, early February represents the beginning of rising temperatures, and this year continued that trend. Average daily high temperatures rose 0.1° from 52.1° F in late January to 52.3° (+0.8° from prior 10-year average), with average daily low temperatures actually falling 4.8° from 34.0° to 29.2° F (-4.9° from prior 10-year average). Overall, temperatures ranged from a minimum of 19° F (on 3 Feb) to a maximum of 66° (7 Feb). A total of 0.85" of rain fell during the period, with 0.44" recorded on Wednesday, 7 Feb. Minor snowfall accumulations occurred on Friday, 2 Feb. Maximum sustained winds at Oceana this period were 34 mph and gusts reached 40 mph (3 Feb). The highest predicted (harmonic) tide was to be 3.053 feet (9:36 AM on 1 Feb), however, the maximum observed tide was 3.11 feet (11:18 & 11:36 AM on 2 Feb); a maximum storm surge (observed minus predicted) of 0.704 feet occurred at 10:42 AM on 3 Feb. Sunrise/sunsets varied from 7:06 AM/5:29 PM (1 Feb) to 6:57 AM/5:39 PM (10 Feb), which means over all we gained 19 minutes of daylight during this period!
For those hoping to view every photograph submitted for Virginia Beach during this period, please see the complete listing for the month of February located on eBird's Media explorer by clicking here! Please remember, anyone with an eBird account also has the ability to rate these photographs (1-5 stars), and based on the average rating, this is how eBird populates anything media-driven on the website, particularly the Illustrated Checklists! So, if you're one of the many folks who enjoy looking at photographs of birds, take some time to click them all and rate them, it helps make eBird better and better each day!
LOOKAHEAD: Waterfowl numbers seem to have plummeted over the last couple of weeks across the city, though the expected species can all be found in their usual haunts. As evidenced by the Black-headed Gull at Rudee Inlet, rarities can pop up anywhere along our coast, so places like Back Bay NWR, Little Island Park, Fort Story, and the Oceanfront beaches are always worth checking. There is likely an Iceland Gull still hanging out somewhere along the resort area beaches, though it's been some time since one was logged. The LeConte's Sparrow has not been observed at Princess Anne WMA since the first Sunday of the year, and it is likely that this bird is no longer present given it has been looked for every Sunday since with no success. The field it was wintering in was heavily flooded after the snow melts in January and in rain events proceeding the melt. It likely did not enjoy the flooded habitat since they tend to like a moist, but not flooded environment like their Ammodramus counterparts (Seaside, Nelson's, Saltmarsh Sparrows) do. Anyway, this one might not be worth investing time into searching for at this point. Similarly, the Brewer's Blackbirds on West Gibbs Rd. have not been reported recently either, and may or may not still be around. At this point in the winter, we actually have our first arrival of the spring season expected next period, that being Laughing Gull, which is set at an arrival date of 20 Feb, though occasionally individuals do spend the winter here (though not this season due to the intense cold and icy conditions we've had). As always, make sure to report your finds to eBird so the data can be used to adjust the expected arrival dates and to view the full listing of each species' "average expected arrival dates"!
For further information regarding this thrice-monthly, online publication, please visit the Journal Overview Page which provides an in-depth explanation of the format, layout and composition of the journal. As always, thank you for reading, and please leave me a comment below (you may use your Facebook, Gmail or other accounts to easily do so), or just click the Heart icon to the lower right of this post to let me know you stopped in!