Temperature remained below average yet again, but over the weekend of 14-15 Apr, thanks in part to warmer temperatures and some earlier rain storms, the vegetation across Virginia Beach finally became noticeably green! Along with the popping of the leaves came a great number of interesting bird reports. Top records for this reporting period in Virginia Beach included new rarity reports for CLIFF SWALLOW, VESPER SPARROW, COMMON GALLINULE, PARASITIC JAEGER, ANHINGA, ICELAND GULL & WHITE-CROWNED SPARROW, along with continuing rarity reports for WESTERN GREBE! In addition to these species, expected spring migrants were reported in great diversity during the reporting period, and we saw early first-of-season (FOS) records for SUMMER TANAGER (12 days early), WORM-EATING WARBLER (6 days early), LEAST TERN (5 days early), SANDWICH TERN (4 days early), RED-EYED VIREO & BLUE GROSBEAK (both 1 day early) as well as springtime arrivals on or after average expected dates for EASTERN KINGBIRD (2 days late), SPOTTED SANDPIPER (2 days late), WHIMBREL (3 days late), HOODED WARBLER (4 days late), BROAD-WINGED HAWK (14 days late) & COMMON TERN (14 days late). Early records continued to be logged for BLACK-THROATED GREEN WARBLER, and our only late species this period was ORANGE-CROWNED WARBLER!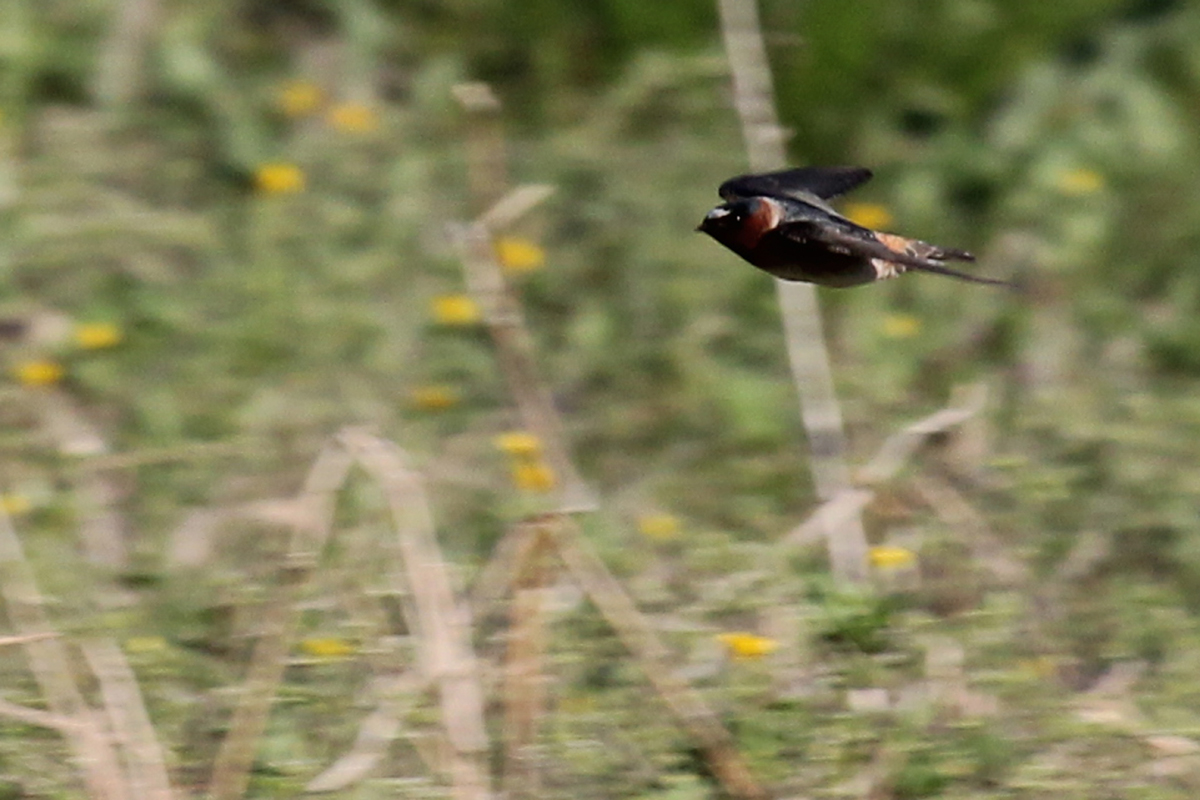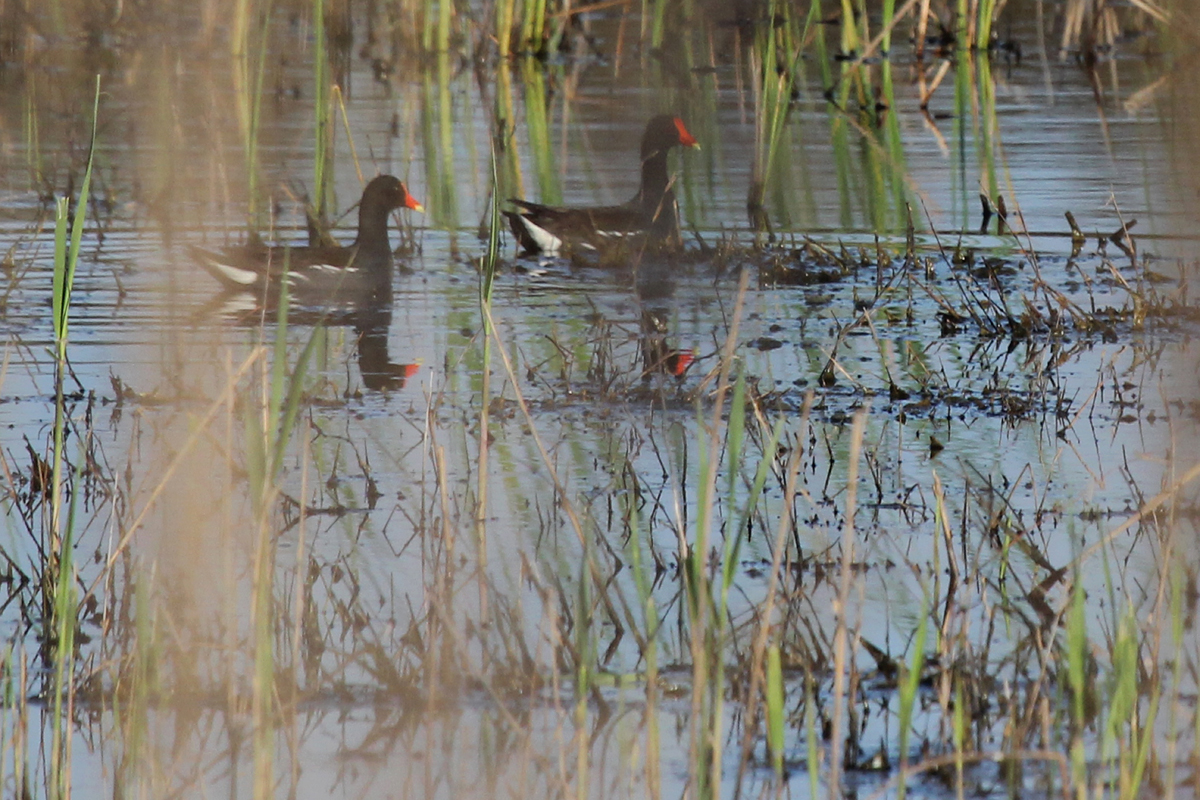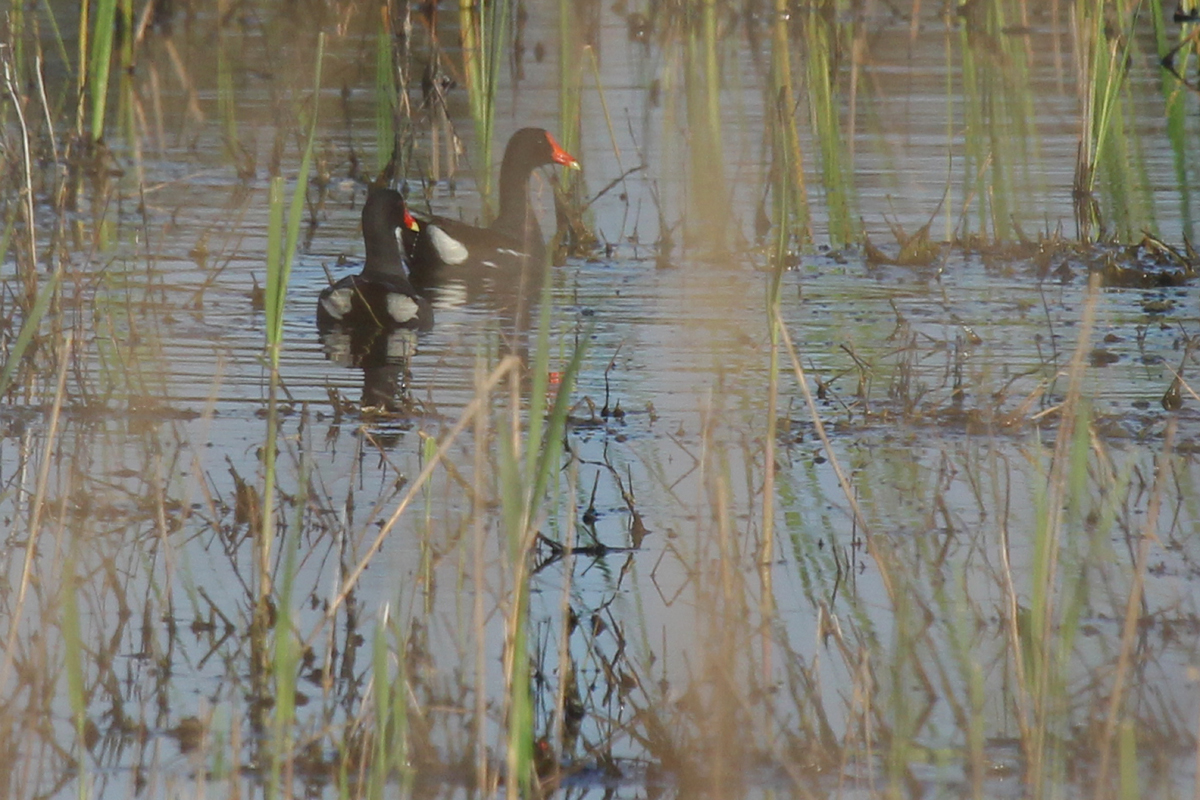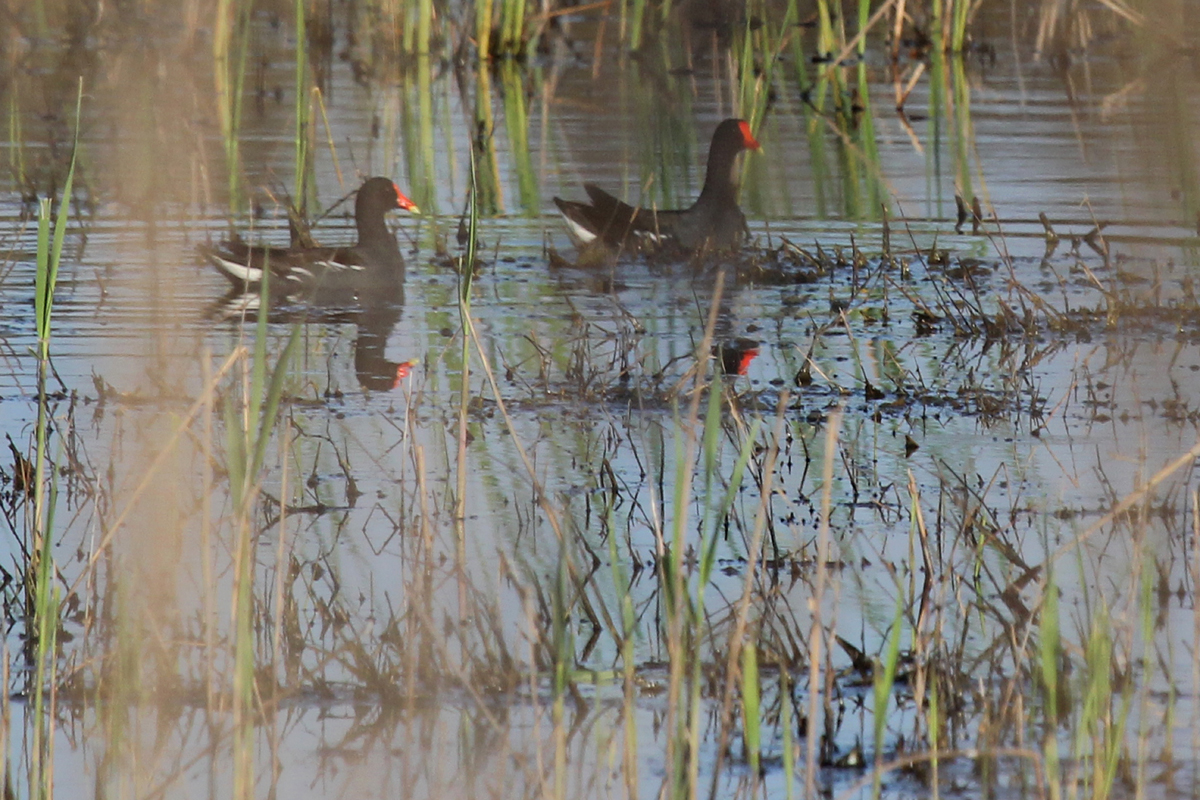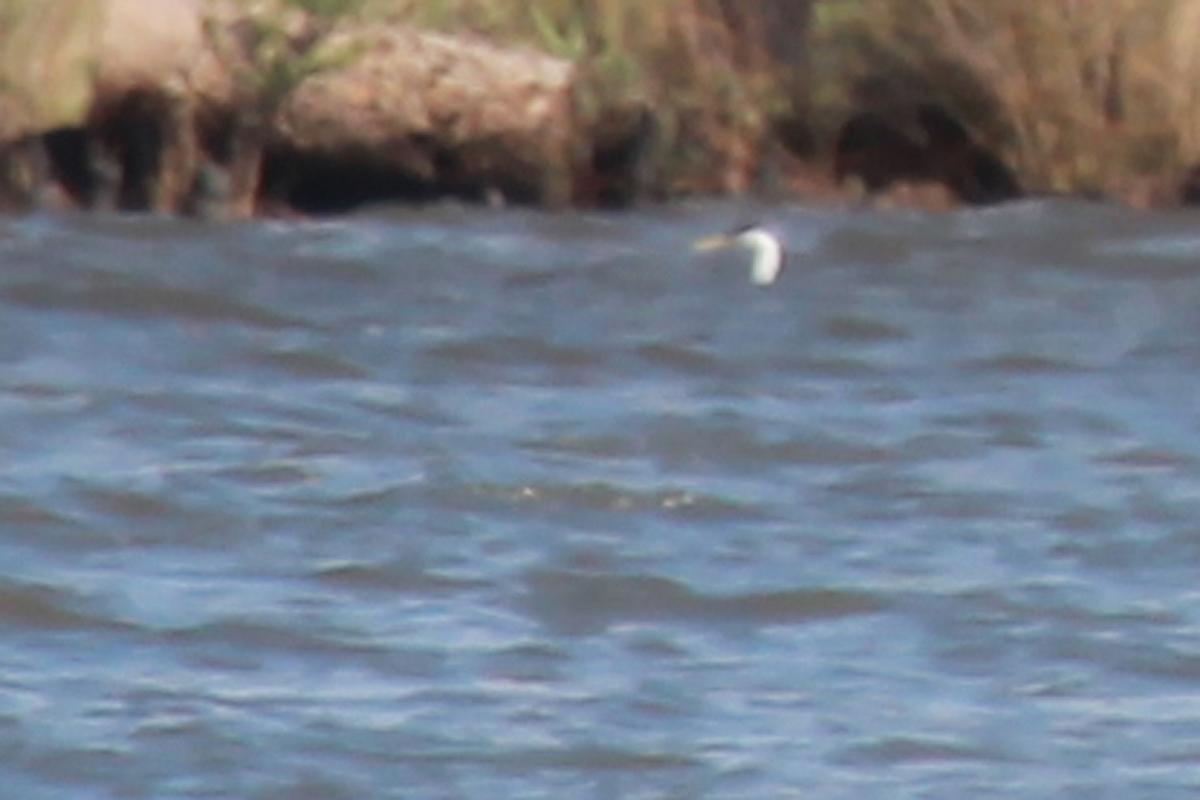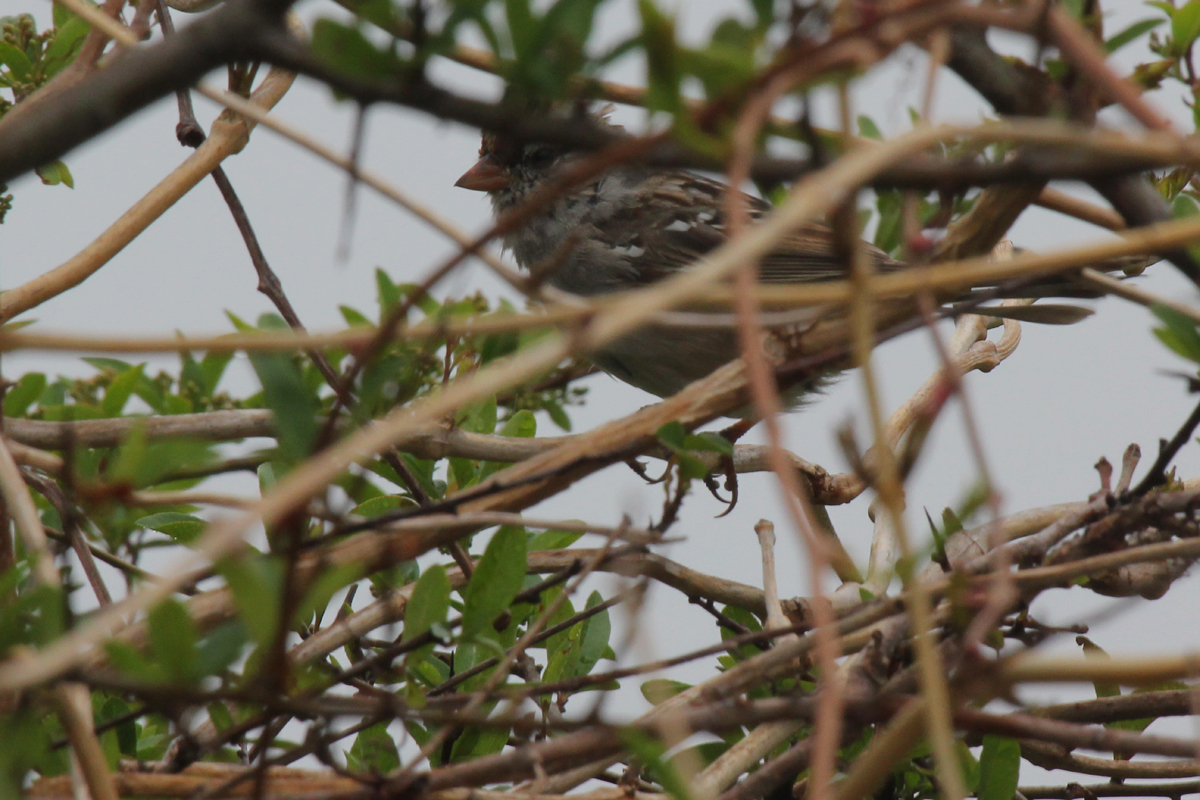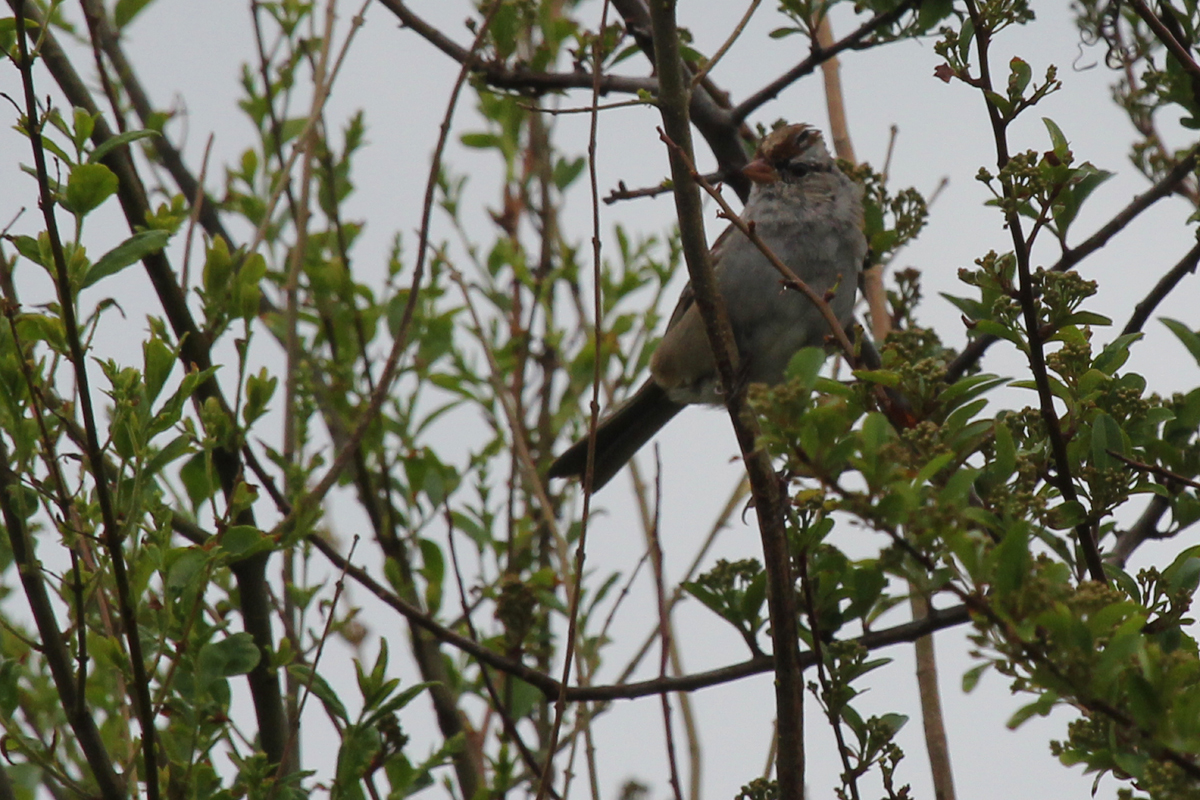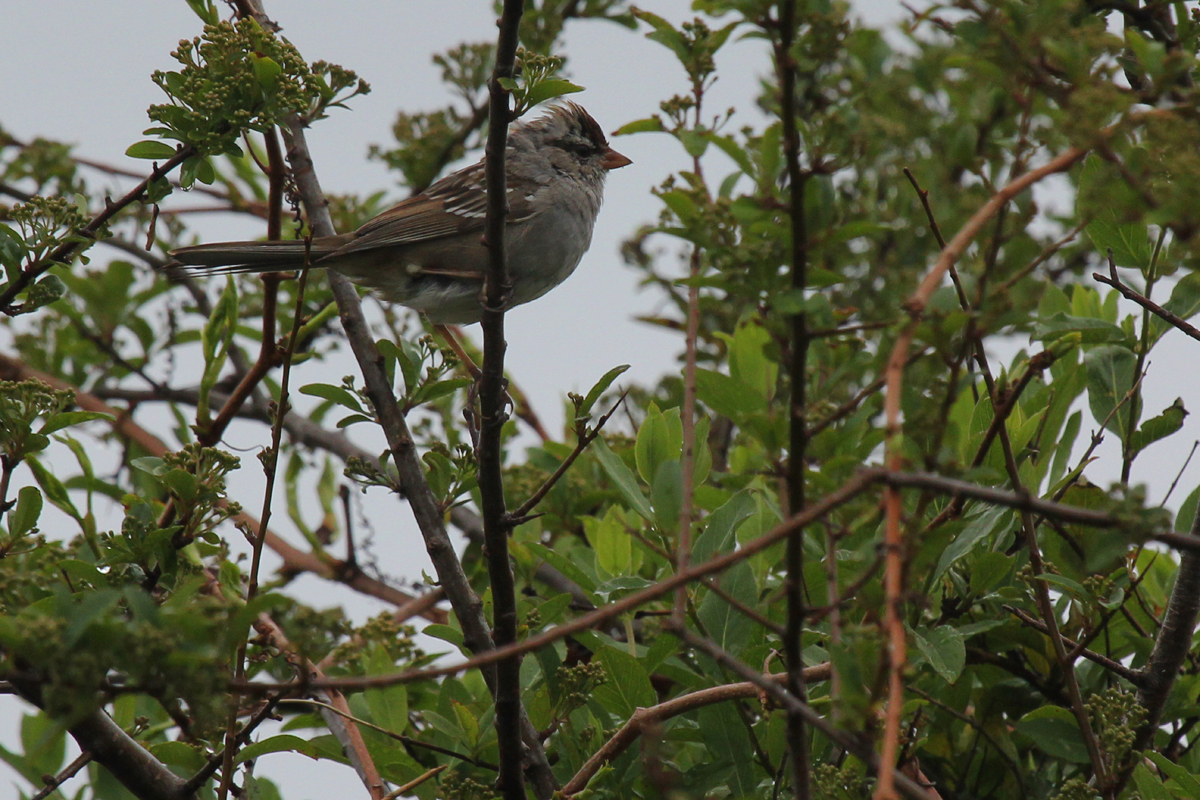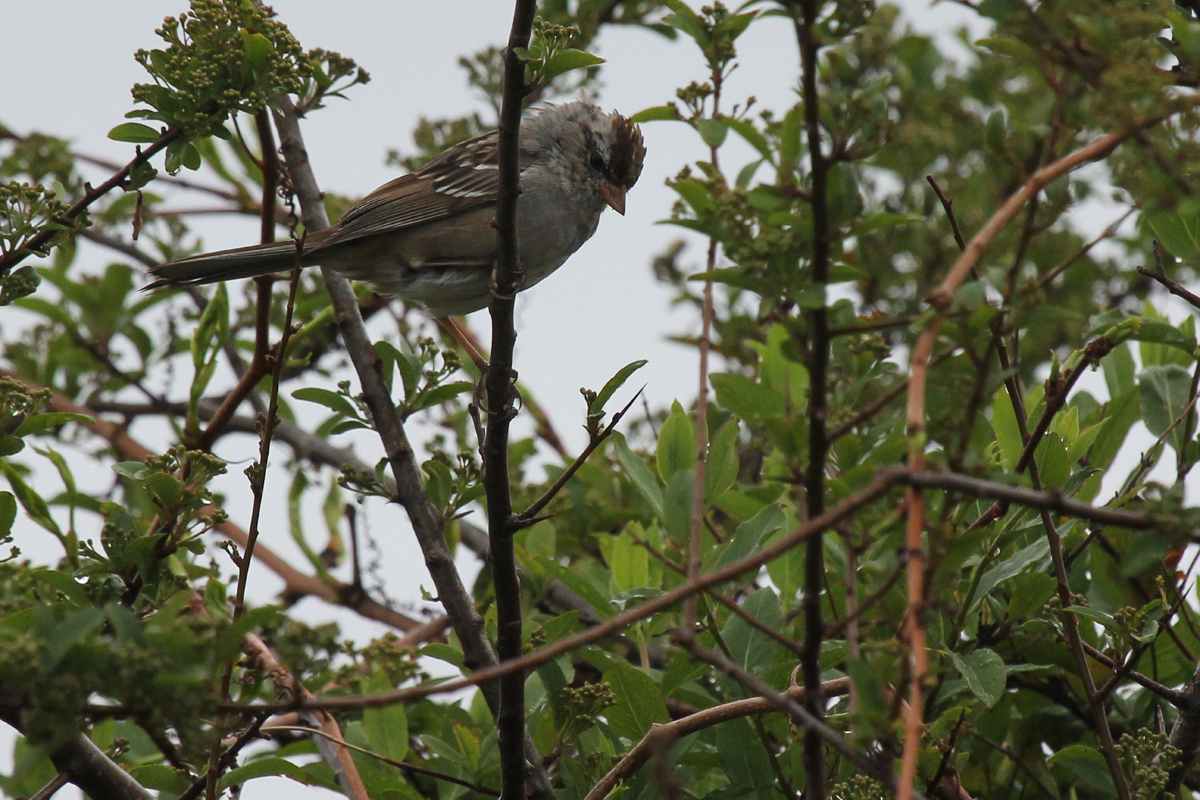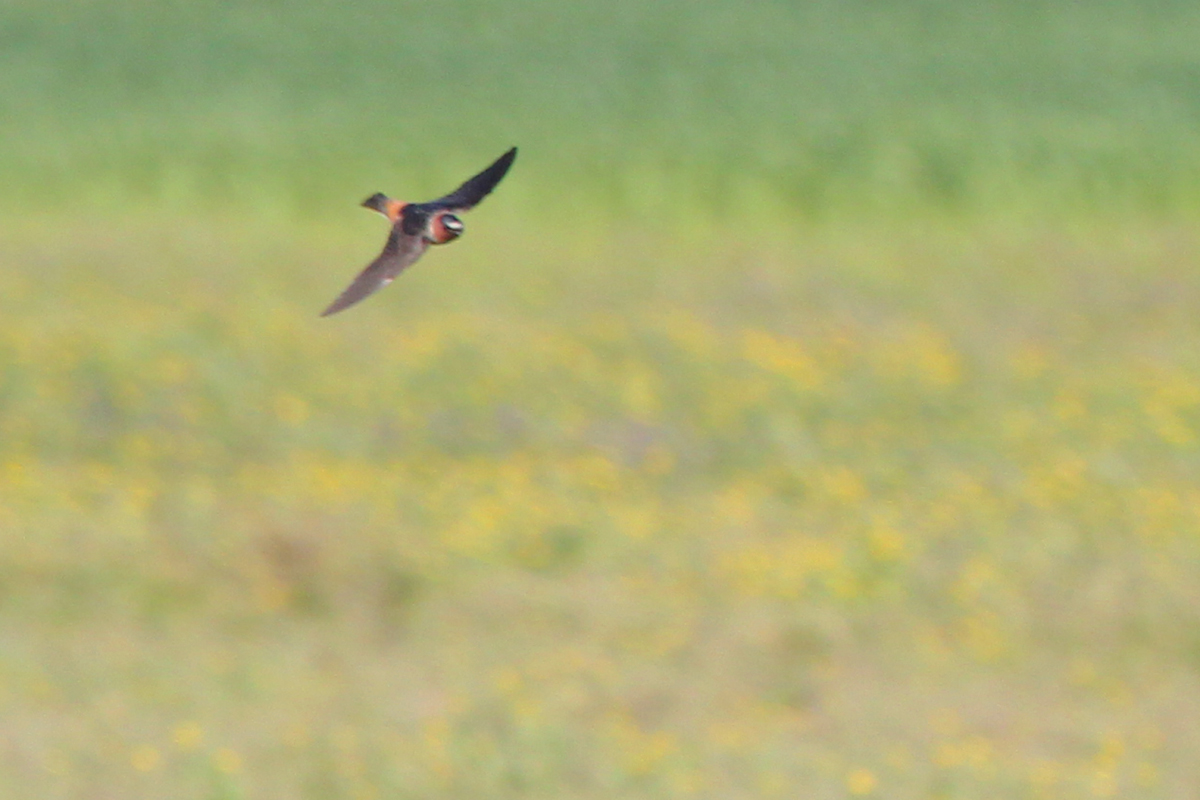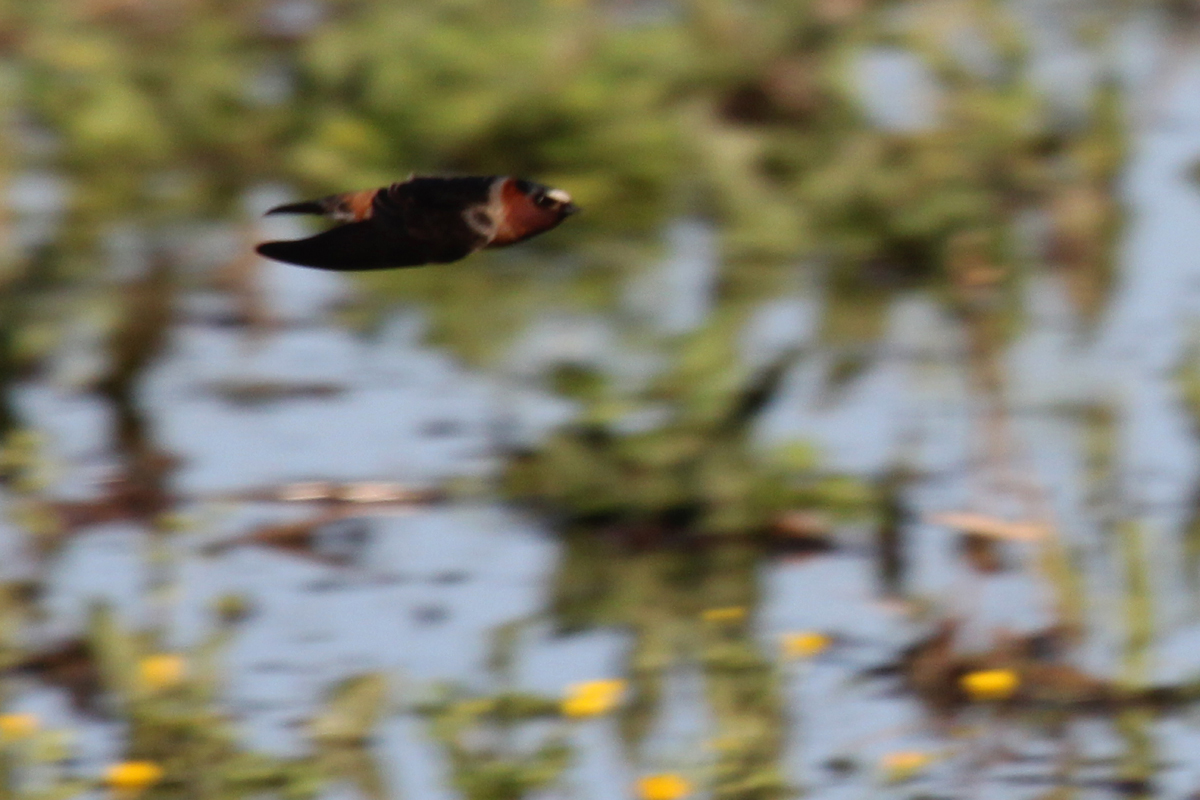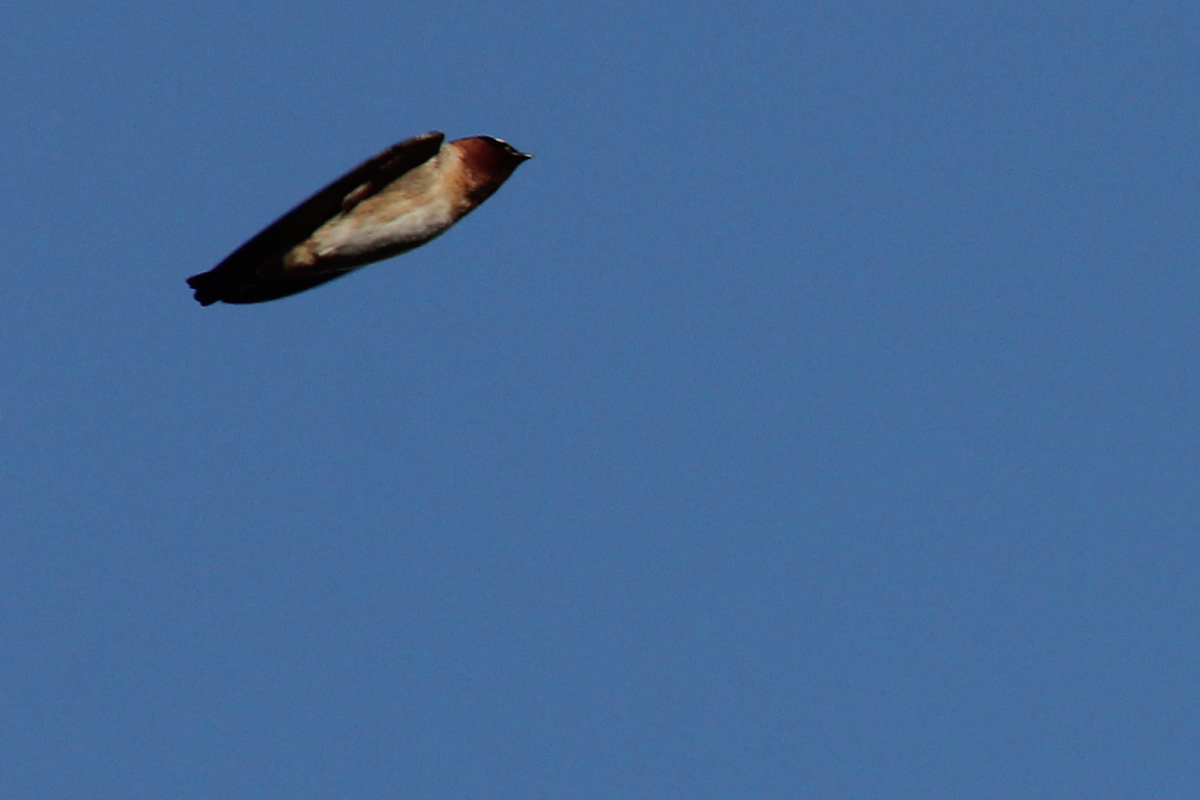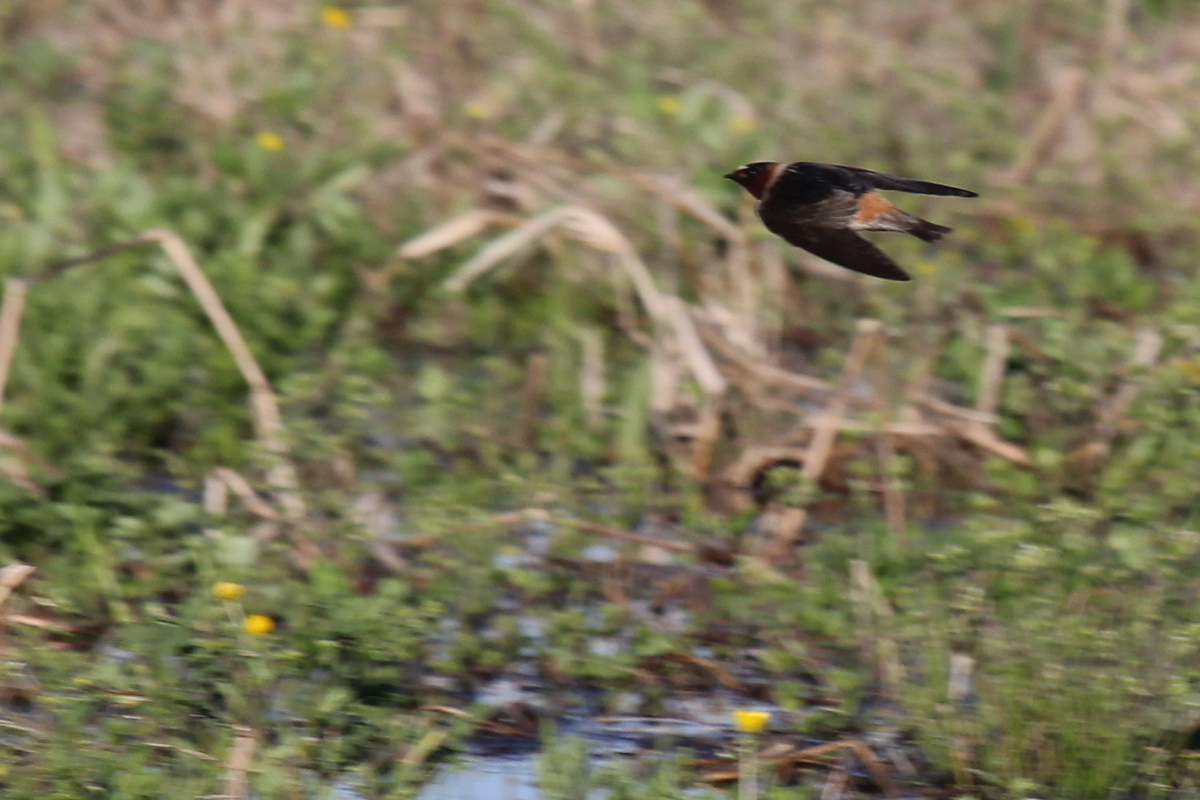 First off on the list of new rarities, was our first documented CLIFF SWALLOW report in the city dating all the way back to 11 May 2016. A single individual was observed 17 Apr (8 days ahead of the average Coastal Plain arrival date) feeding over a flooded field along Back Bay Landing Road (ph. Rob Bielawski). While this species is an expected transient and summer resident further inland, it is noted even in the Good Book as being 'relatively rare on the outer coast in spring." Records in Virginia Beach as a whole are very scarce, and it has not been annually logged here during the spring season in eBird. Unfortunately, by the next day, the field had dried up considerably and this swallow had moved onward.
Ironically, the previous bird was only found due to the occurrence of the next species on the list. Earlier in the day on 17 Apr, a VESPER SPARROW was found along Grimstead Road (ph. Andrew Baldelli), and like the swallow, only one observer was able to view the bird though others did make the attempt. Strong winds kept the sparrows mostly in the thick vegetation along the road, and this sadly was another 'one hit wonder'. The last documented record for this species in the city occurred on 3-4 Dec 2016 when two were observed at First Landing SP's beach. Prior to that, one has to go back to 29 Oct 2015 when an individual was photographed along the dunes of 85th Street's beach. For a species that is a rather uncommon, but annual transient inland of here, it is always a surprise still when one pops up in the city, even in appropriate habitat during the right timeframe.
Another first record for the year, two COMMON GALLINULES found at Princess Anne WMA's Whitehurst Tract on 15 Apr (ph. Rob Bielawski), provided the first record of more than one individual in the state dating back to 11 Jul 2016 when two were observed at Dam Neck NA (restricted access). This is a species that is likely present somewhere in Virginia Beach at any date in the year, but is very secretive, typically sticking to dense vegetation in freshwater marshes. This time of year, the populations here are likely bolstered by migrants passing through, which makes the odds of finding one a bit better.
Yet another first record for the year in Virginia Beach, at least three PARASITIC JAEGERS were observed from Little Island Park (obs. Andrew Baldelli) on 17 Apr after a cold front passed offshore. This jaeger species, listed in the Gold Book as an 'uncommon to rare transient (1 May-5 Jun, 25 Aug-15 Nov) offshore and, more rarely, in ocean along coast and in Chesapeake Bay mouth.' Put on quite a show back in November as many migrants were observed locally. Since then however, no other documented reports have come in. Days with onshore winds are best if seeking out jaegers, as they'll help push the birds closer to shore where we might be able to view them. However, onshore winds also provide difficult viewing conditions here, so finding a location with cover is helpful.
While up to two ANHINGA have been reported recently at Stumpy Lake NA (most recently 13 Apr, ph. Karen & Tom Beatty), an individual found 19 Apr at West Neck Creek NA (ph. Charlie Bruggemann) is likely a new arrival to the city. This long-necked, long-tailed, long-billed species frequents freshwater marshes with abundant tall trees to nest in, so it is no wonder one was finally picked up along West Neck Creek, which provided just that habitat. Migrants of this species might be detected soaring high up on thermals as they pass north, and last year a high count of six occurred in April, so now is the time to find them. Unfortunately there haven't been any confirmed breeding attempts by the species locally, but that might solely be due to no one kayaking around the North Landing River or Stumpy Lake shorelines looking for nest sites.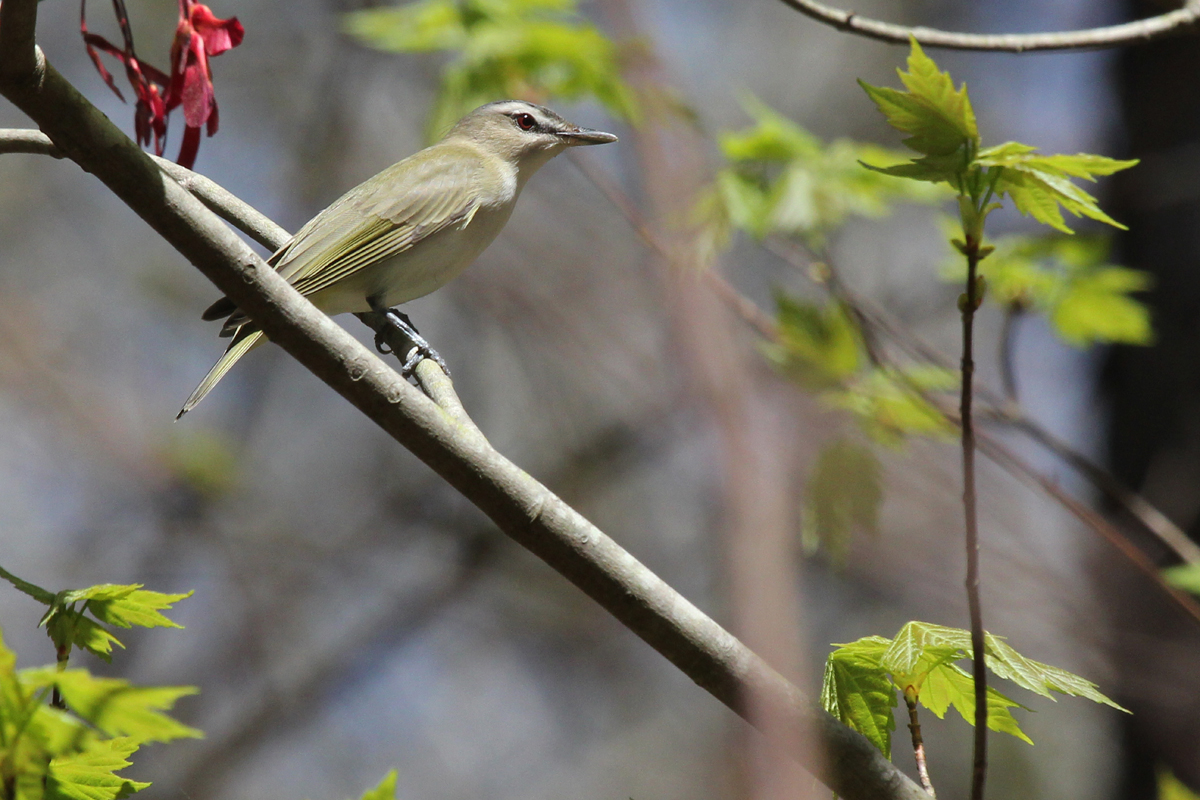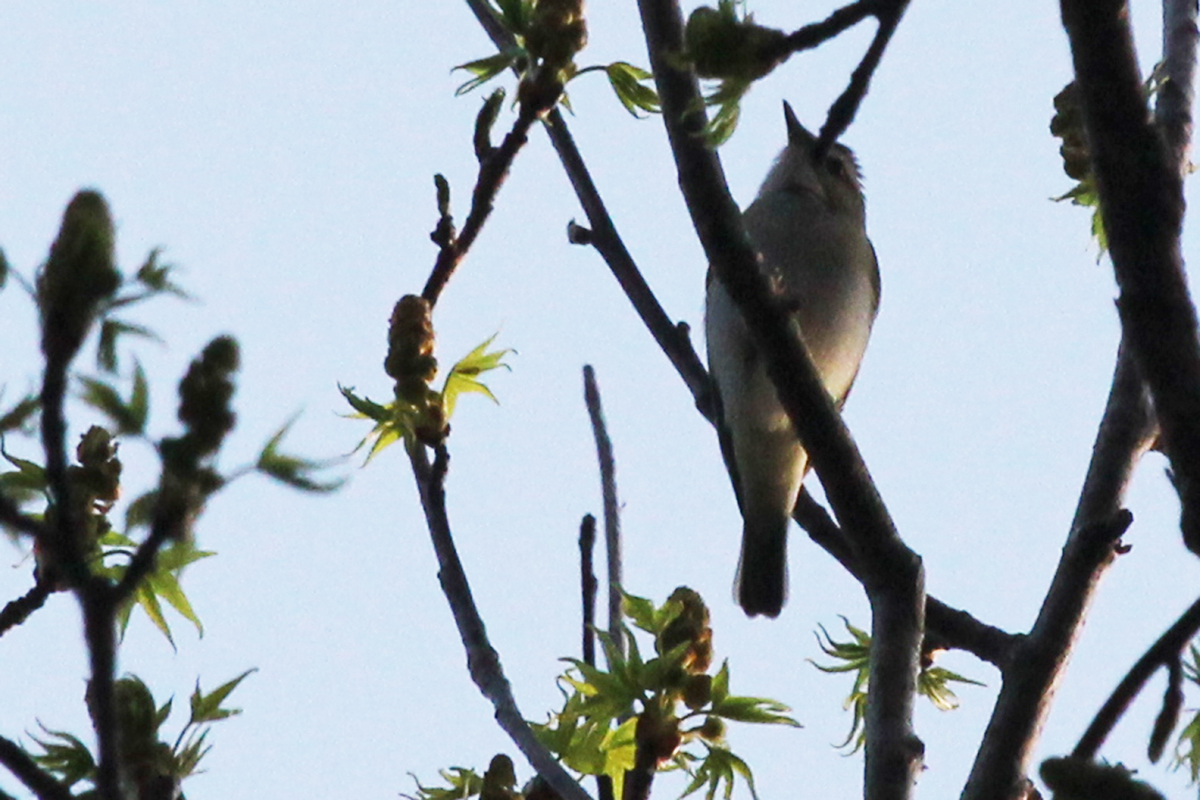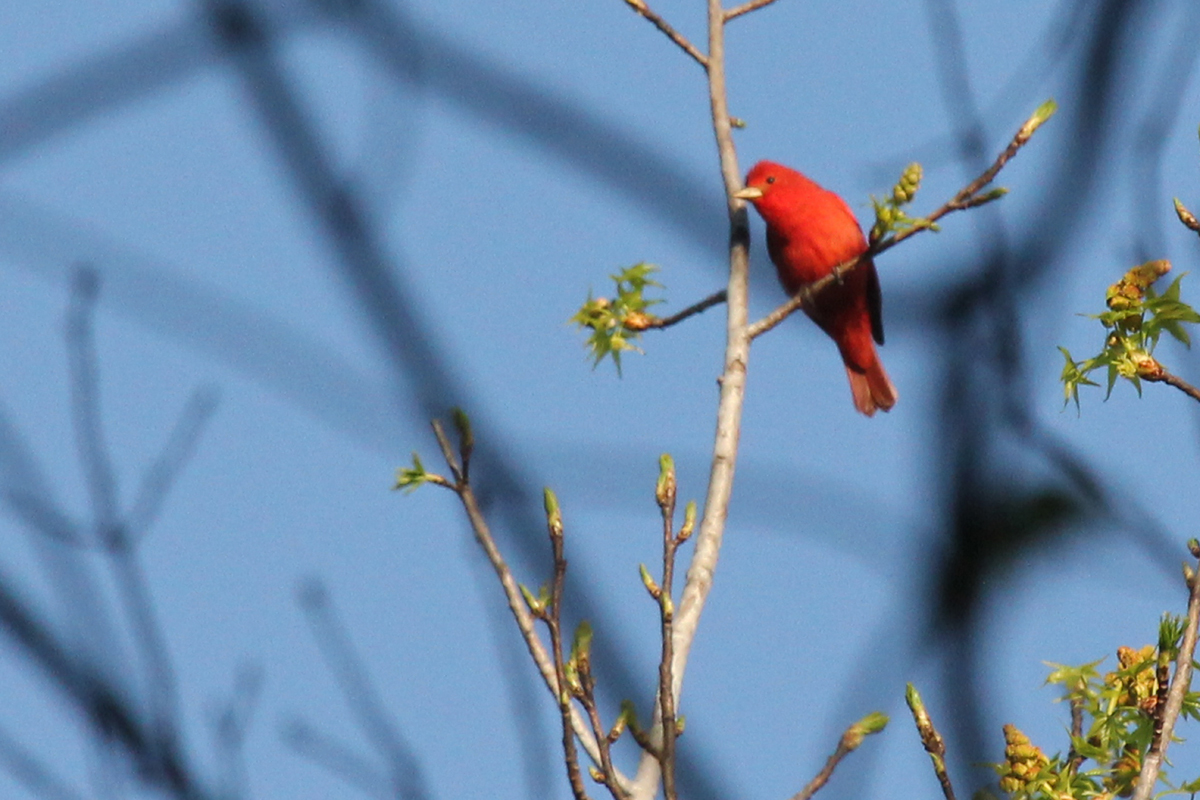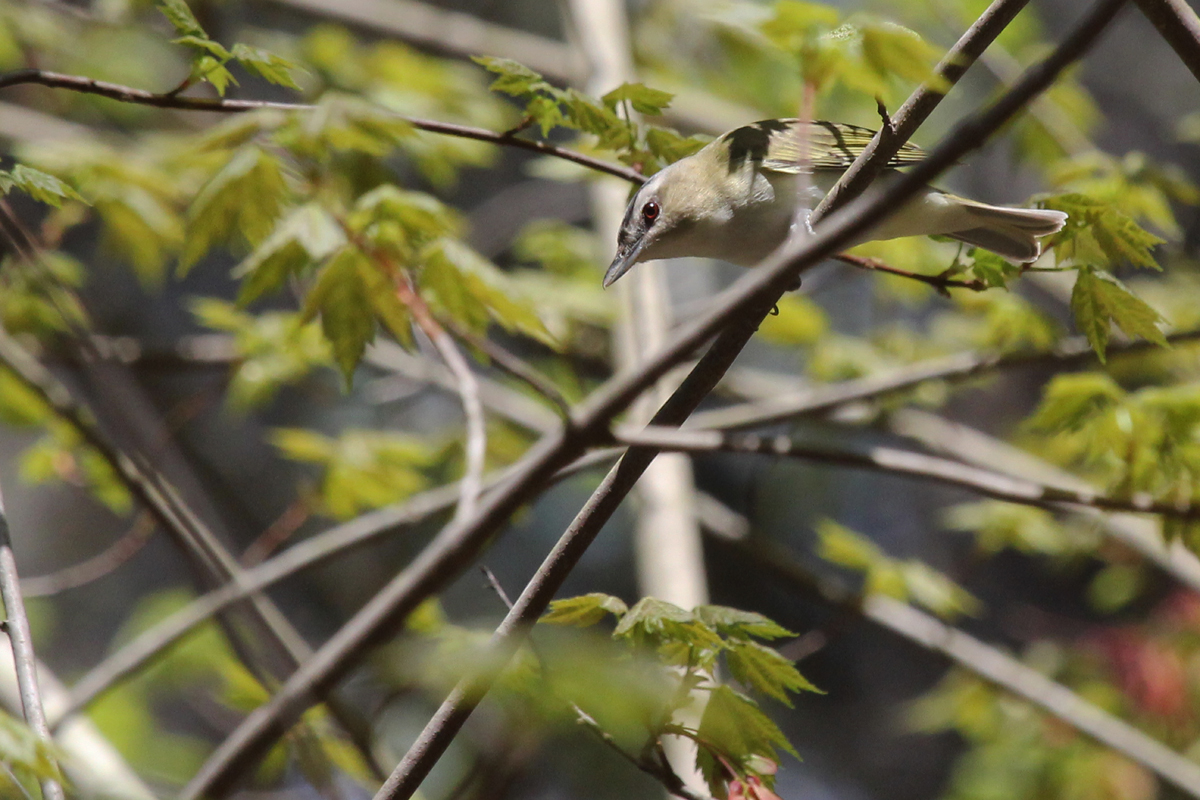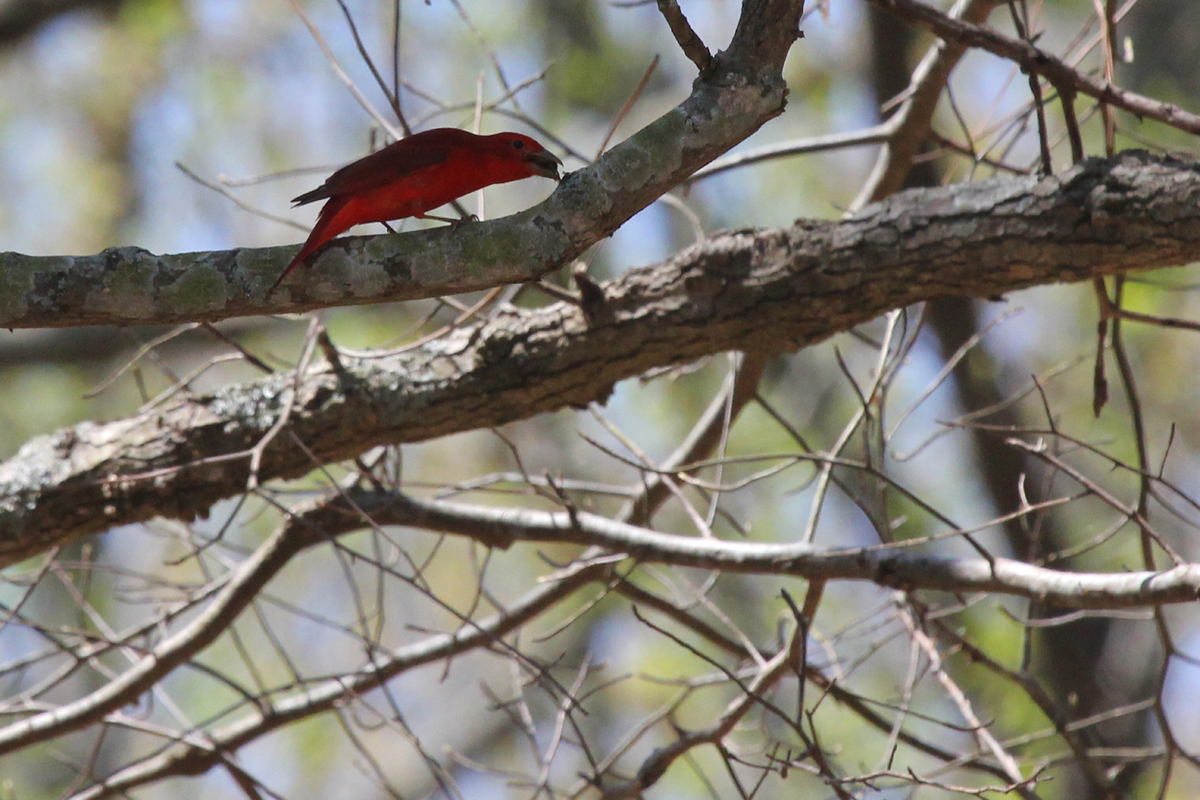 Potentially a separate individual from those having been reported earlier in the year, a first cycle ICELAND GULL was a surprise on the sandbars at Pleasure House Point NA on 13 Apr (ph. Andrew Baldelli). This could potentially be the same individual that was observed off and on around the north end of the resort area, or at Rudee Inlet, or at Lynnhaven Pier…or around the Chesapeake Bay Bridge-Tunnel islands. Unfortunately, we'll never know just how many of these birds were around the city this winter, but we had at least one first cycle bird, and one full adult for certain.
The first chase-able WHITE-CROWNED SPARROW of the year was found on 15 Apr in the vegetated fence line along Firefall Drive near the HRSD Atlantic Wastewater Treatment Plant (obs. Karen & Tom Beatty, later ph. Rob Bielawski). Typical for Virginia Beach, this was yet another immature bird, since we even more rarely get the adults here on the coast. The only other occurrences of this species so far in 2018 here have been on military bases, or single report birds that disappeared shortly after the initial find. Usually the species becomes somewhat reliable in Sep/Oct when sparrows as a whole are more on the move, but it is one to watch for in the spring as well.
The WESTERN GREBE first found on 6 Apr near the Horn Point Road Boat Ramp (ph. Karen & Tom Beatty and Kathy Louthan) was observed on only one day during mid-April (15 Apr to be exact), but it could potentially be out there! Like a lot of rarities, once the folks most interesting in seeing them have had their looks, the species might still be present, but no one is likely to be at the location seeking it out. For rarities of this level though, it should really be looked for just to see how long it makes it stay here in the city.
Early first-of-season arrivals occurred for a high number of species during mid-April, with the most notable find being our first SUMMER TANAGER at Red Wing Park on 13 Apr (ph. Steve Myers). A full twelve days ahead of its average arrival date of 25 Apr, this marked the earliest record ever known (as far as eBird goes) for Virginia Beach for this species. In fact, it was the earliest record in by a full week, with the previous early date being 20 Apr 2017 (obs. Tracy Tate). Initially, it appeared like this might be quite an outlier, however, the following morning, another Summer Tanager was photographed at Stumpy Lake NA (ph. Rob Bielawski). With records alternating between these two locations, and a first record at West Neck Creek NA on 19 Apr (obs. Karen & Tom Beatty), it became obvious that the species (not just a random individual) arrived very early this season.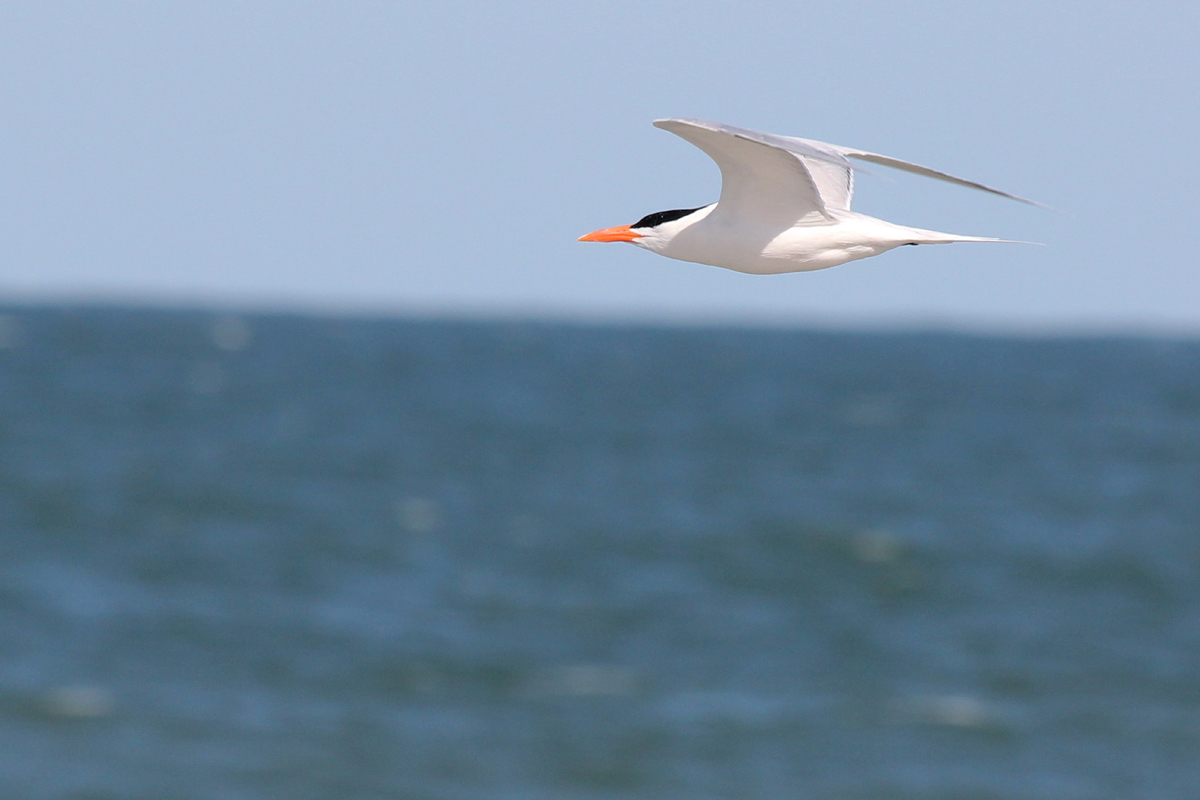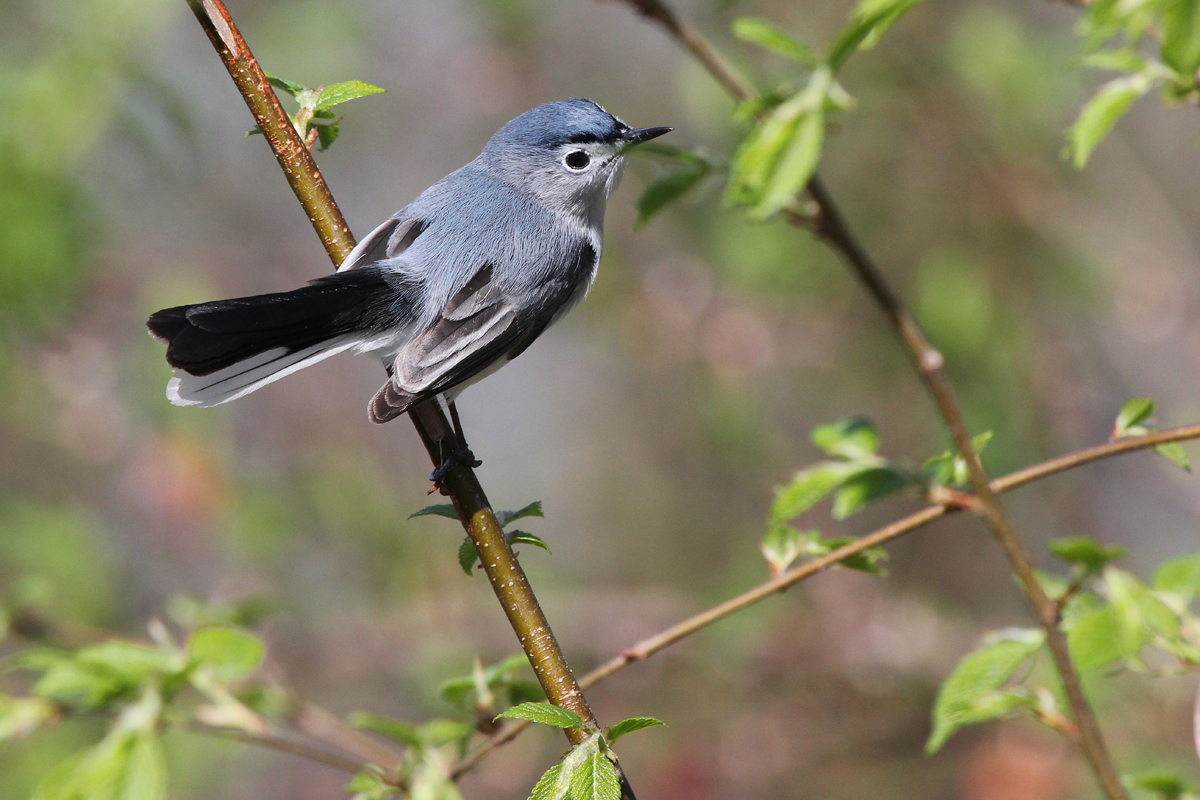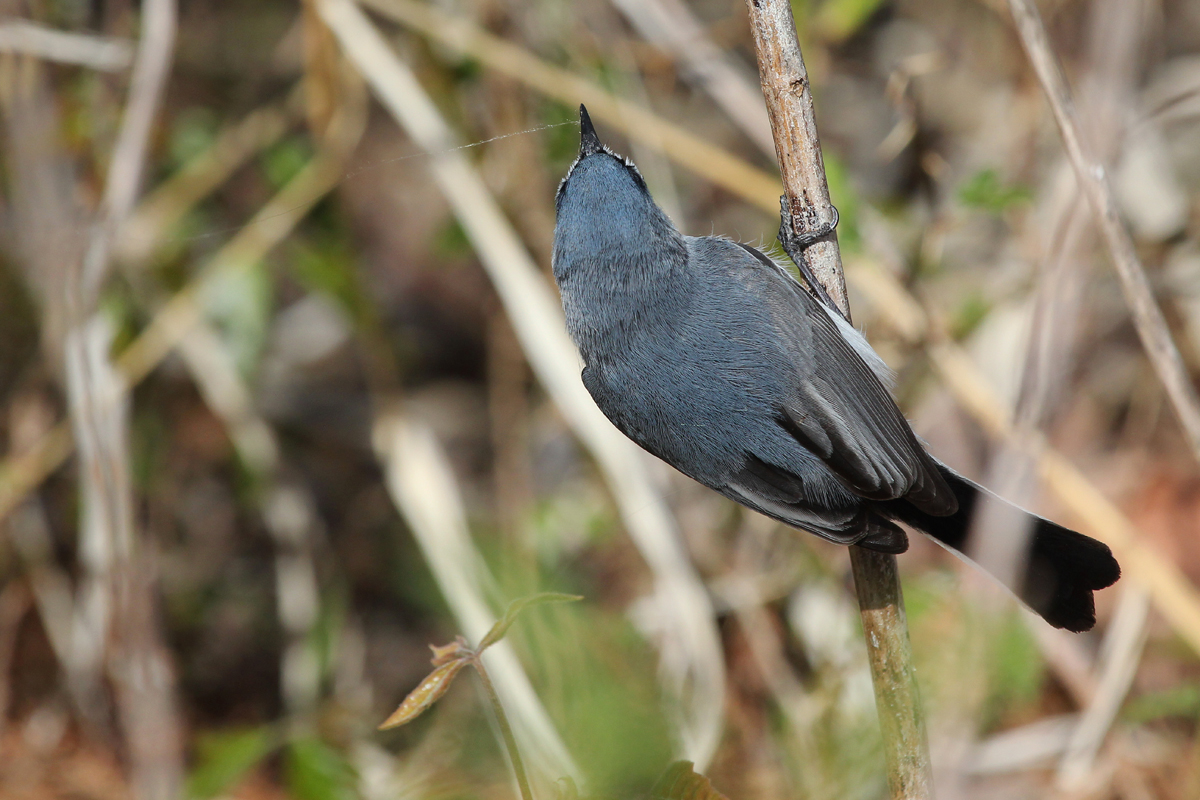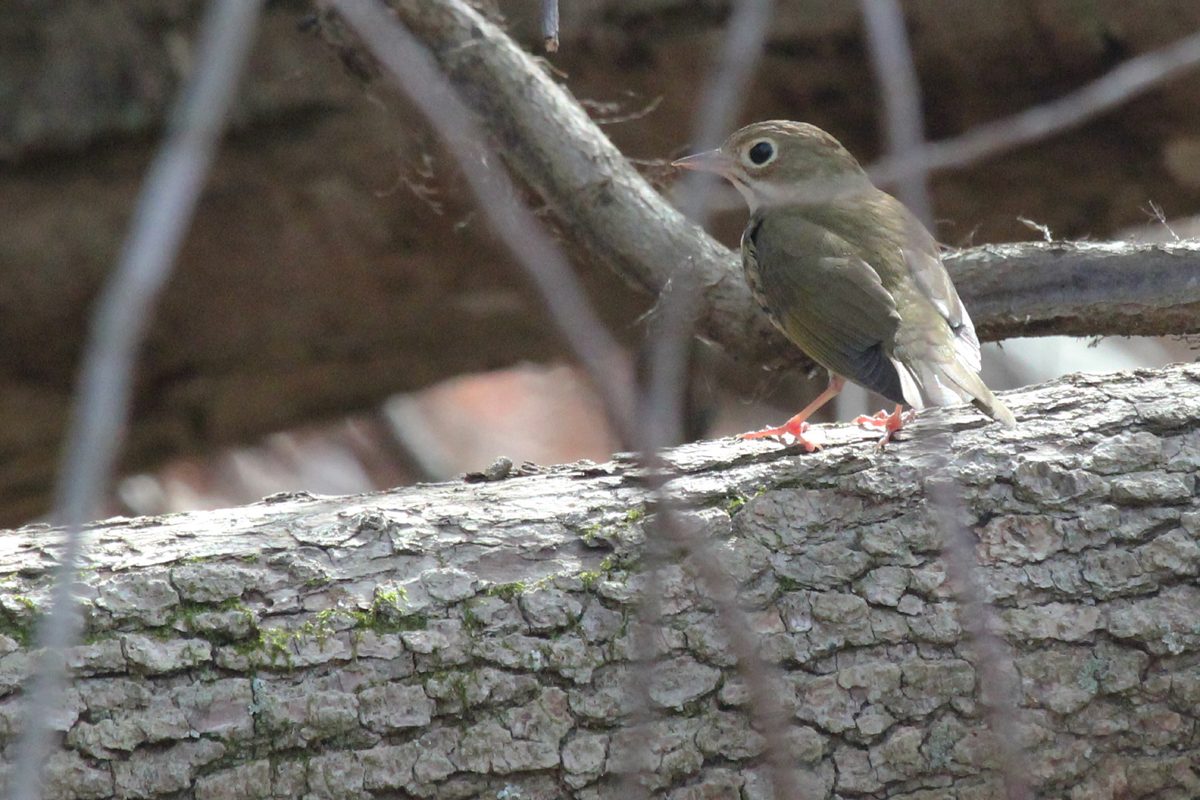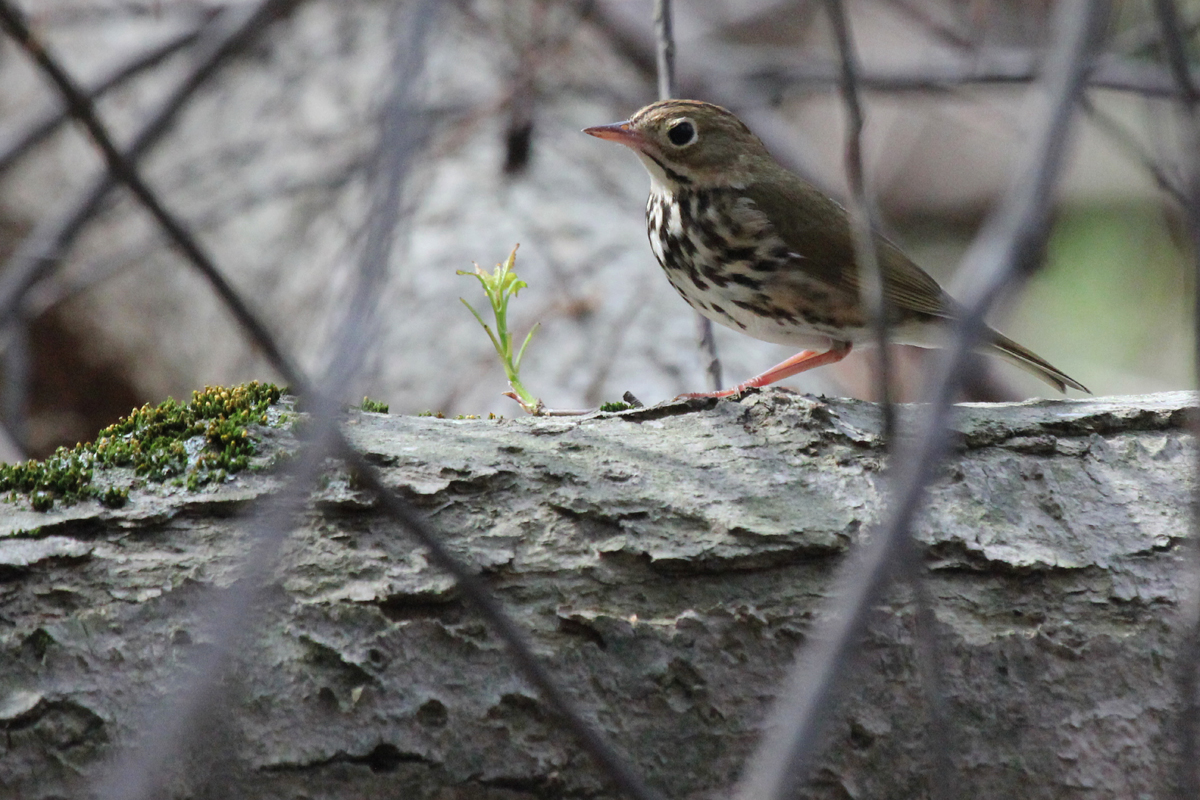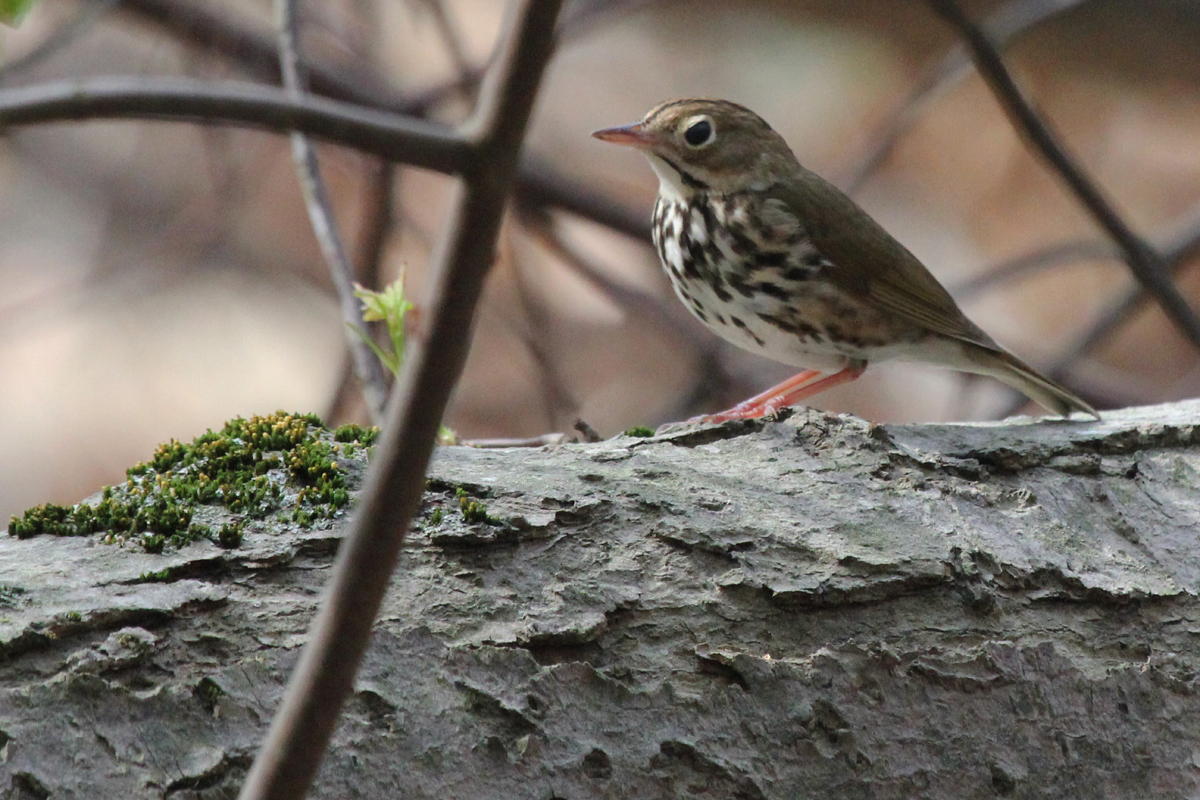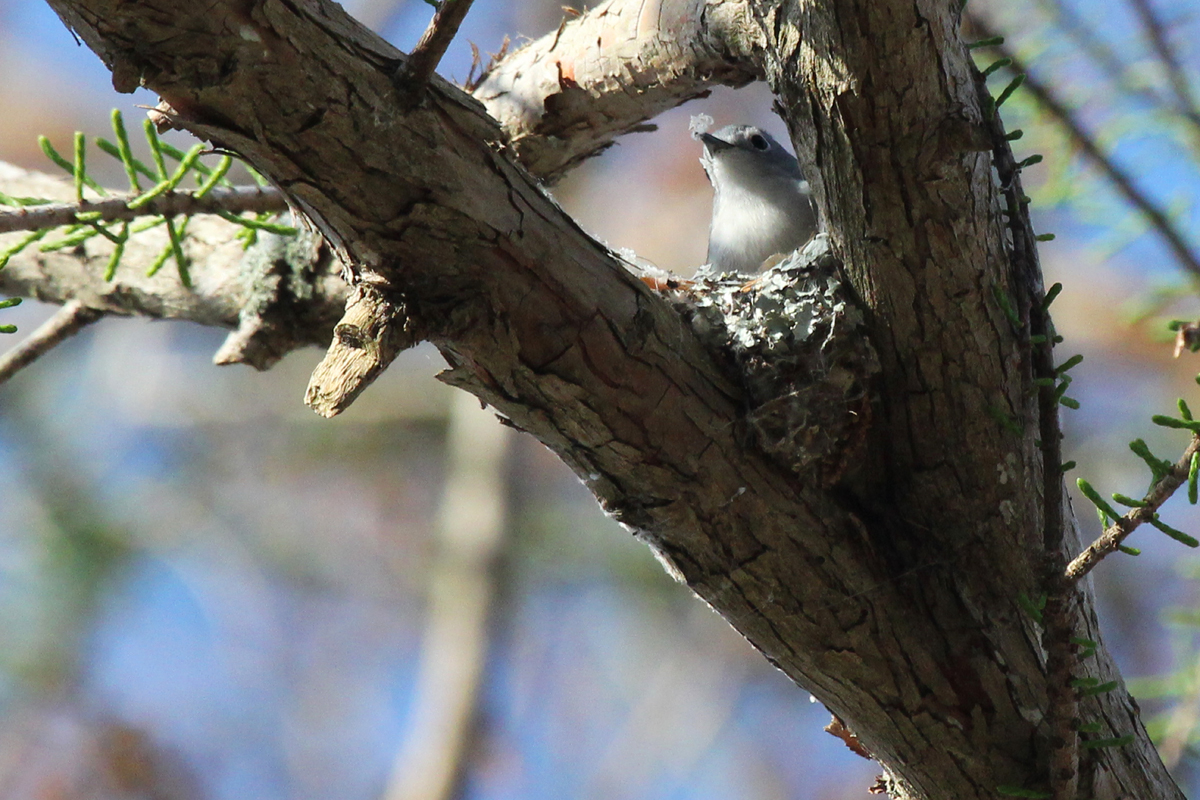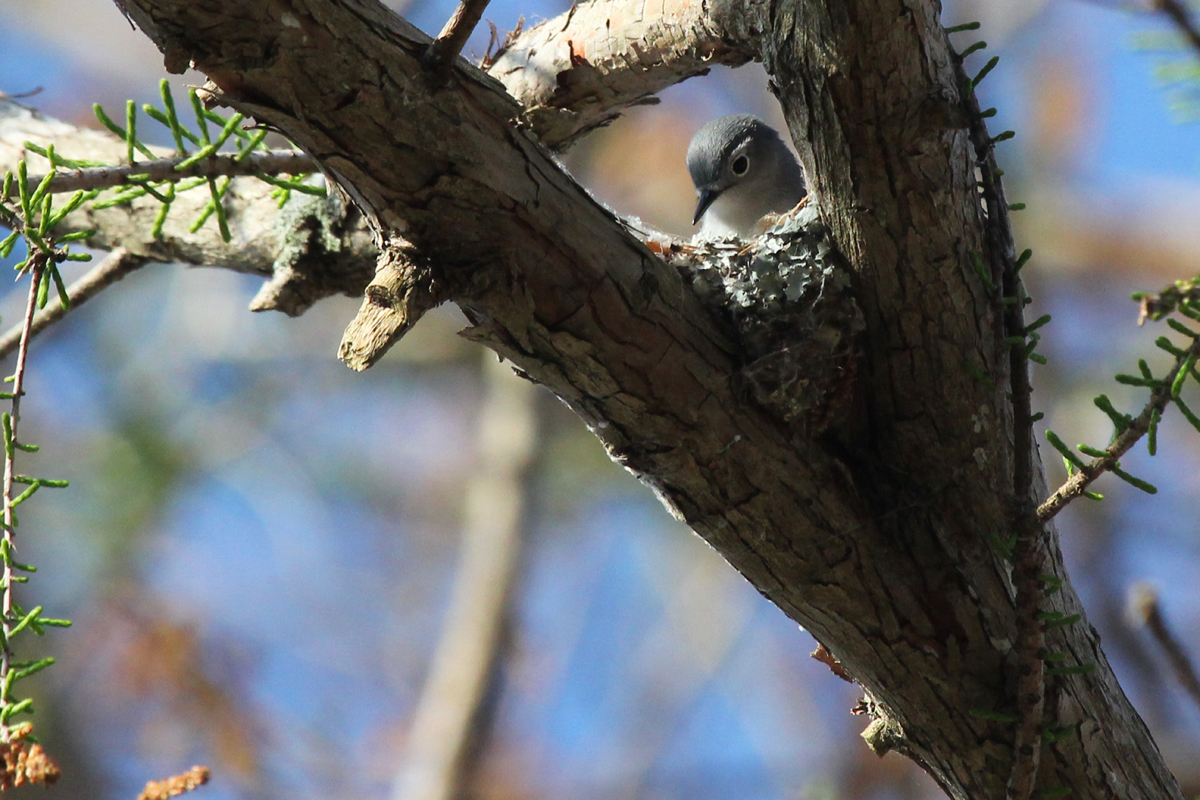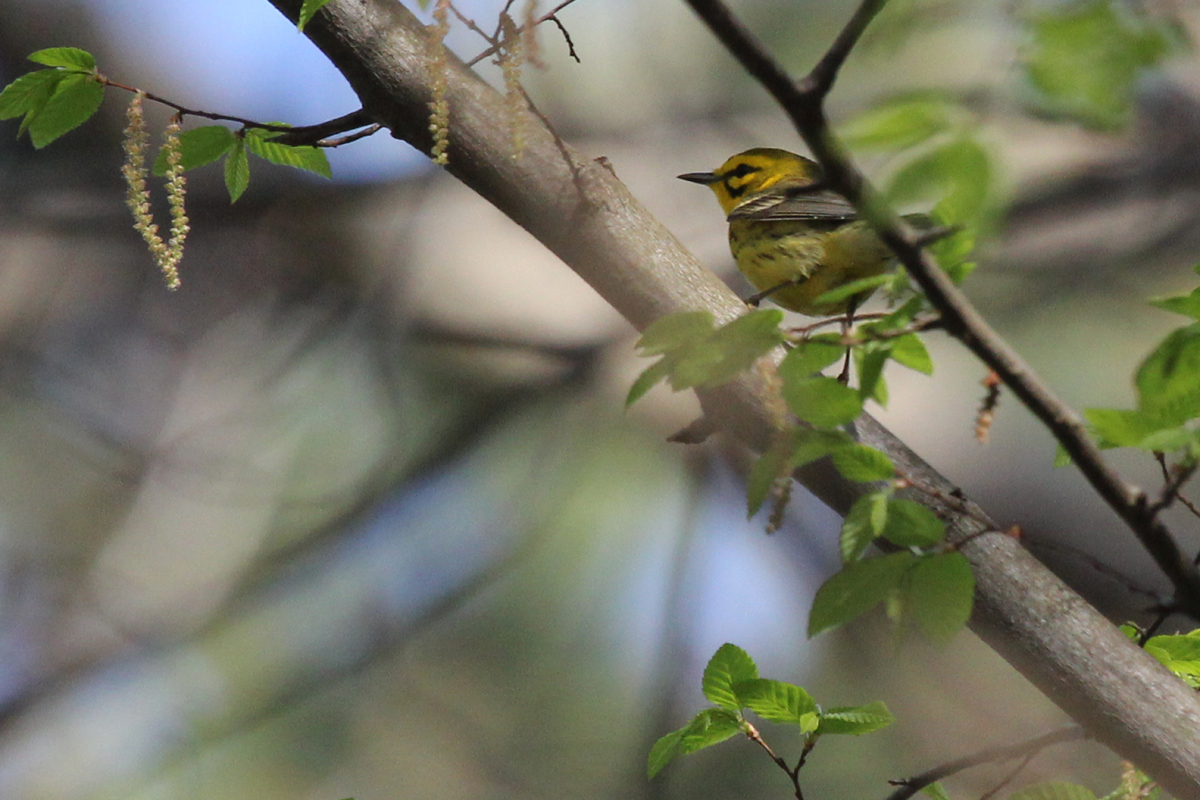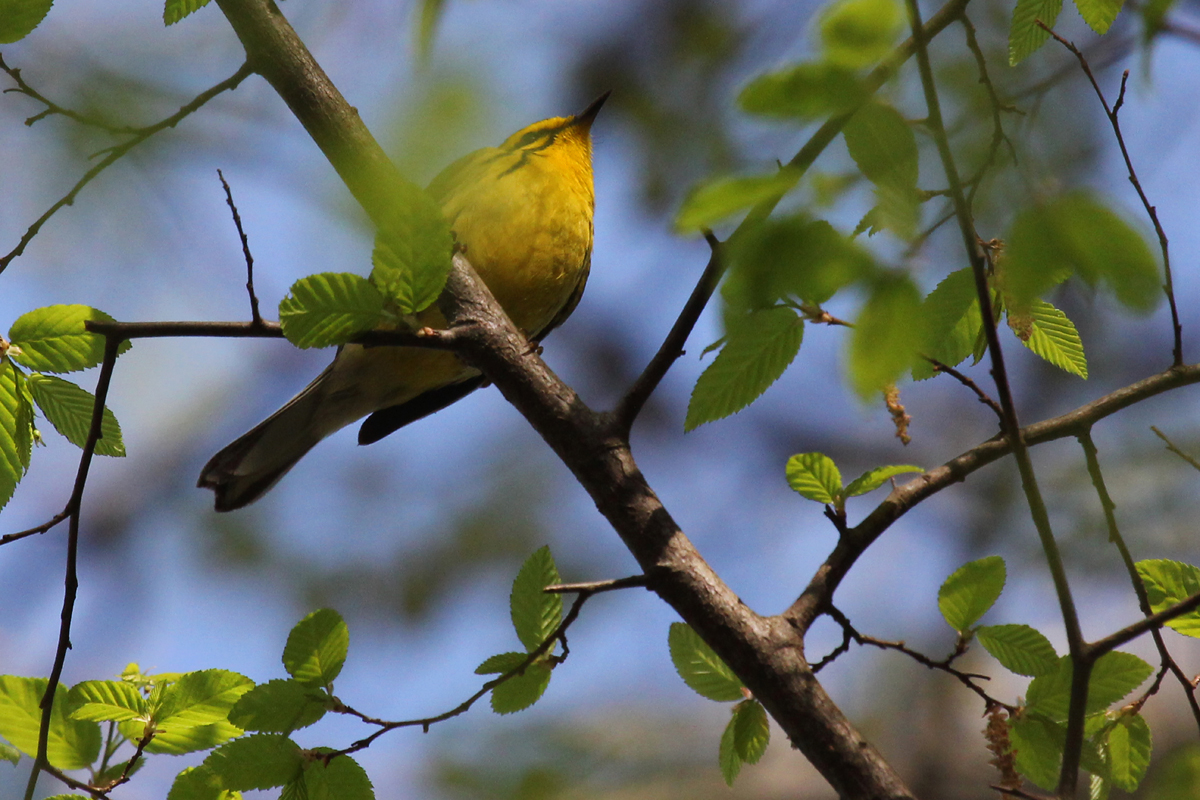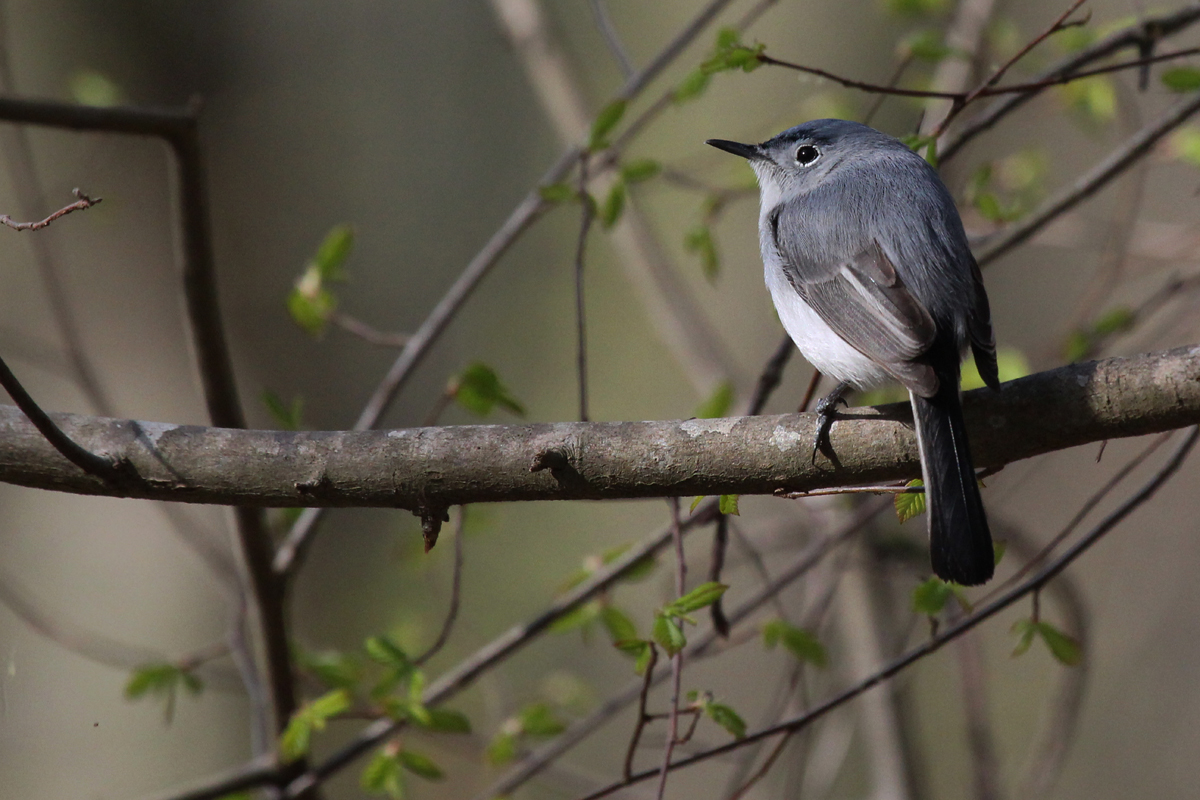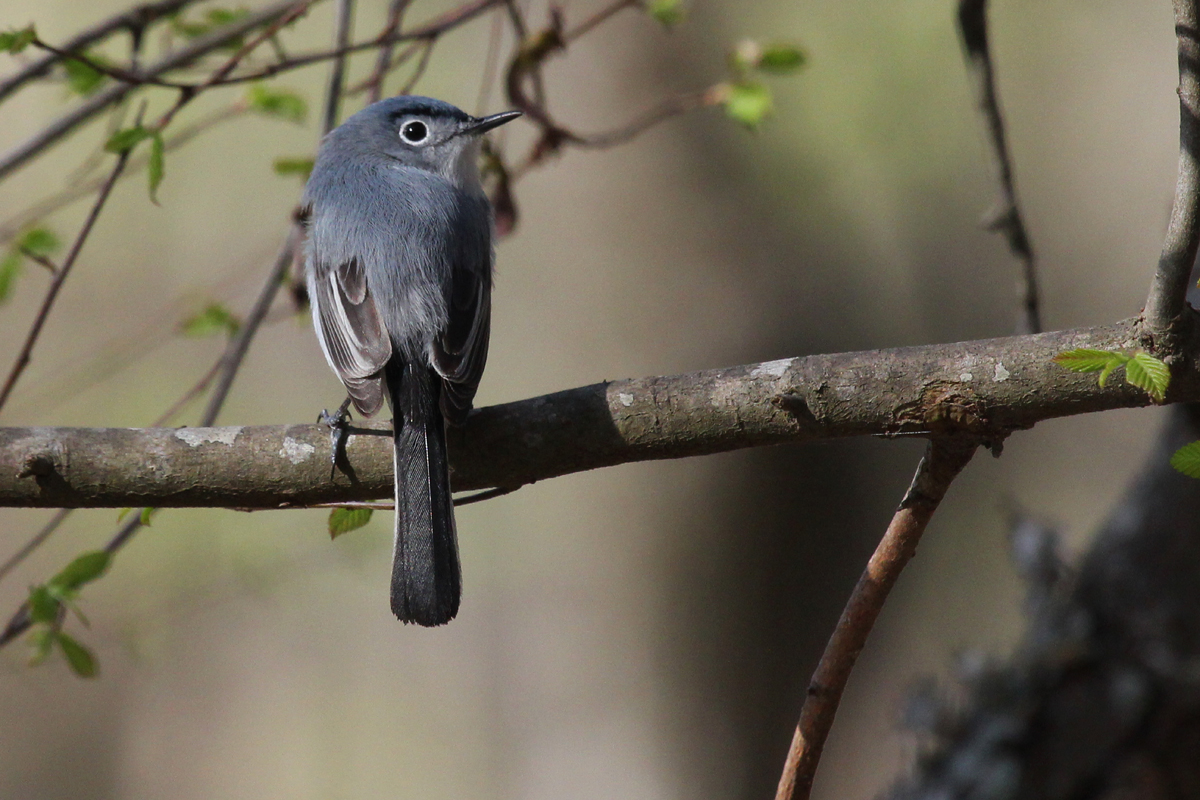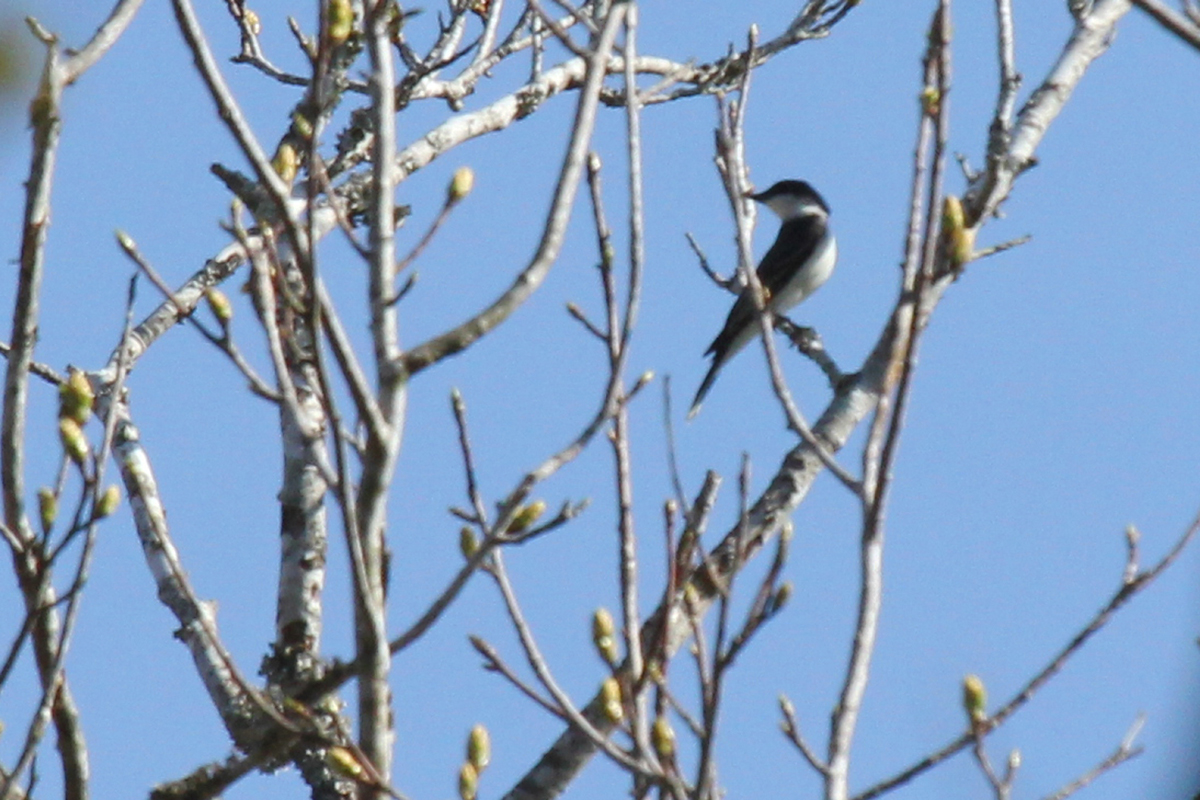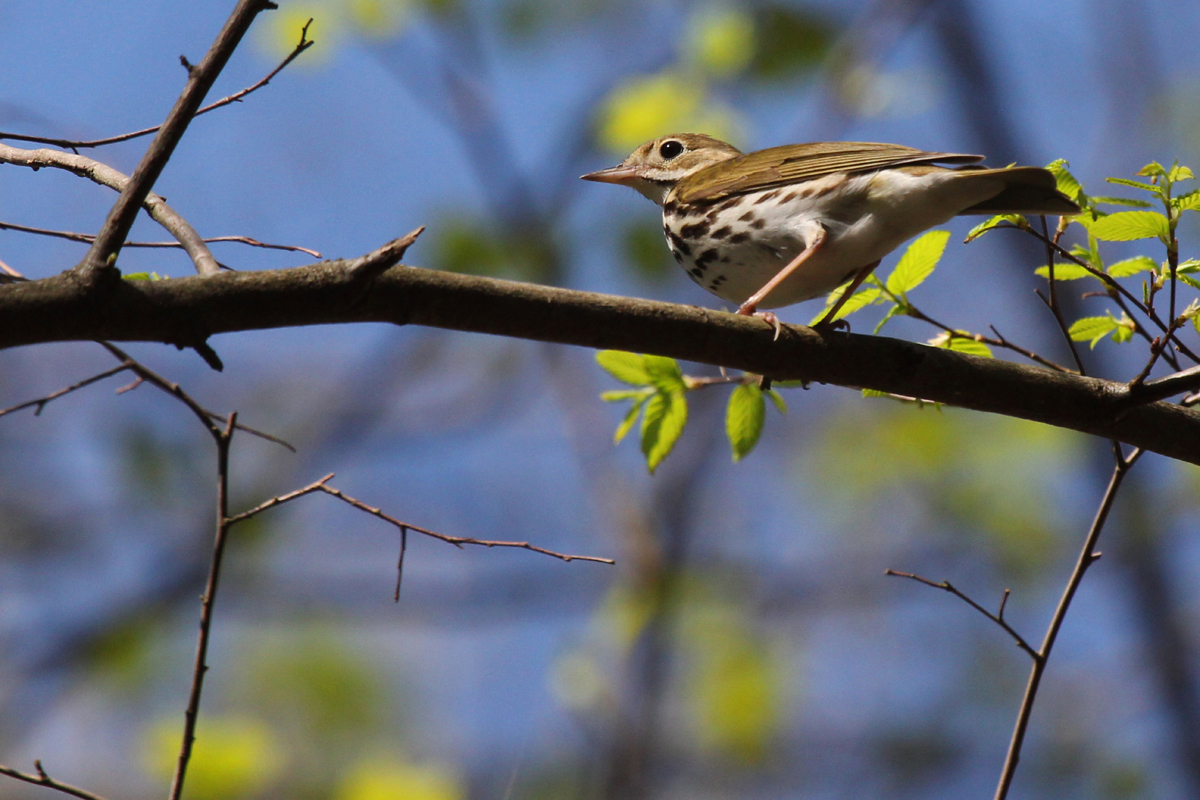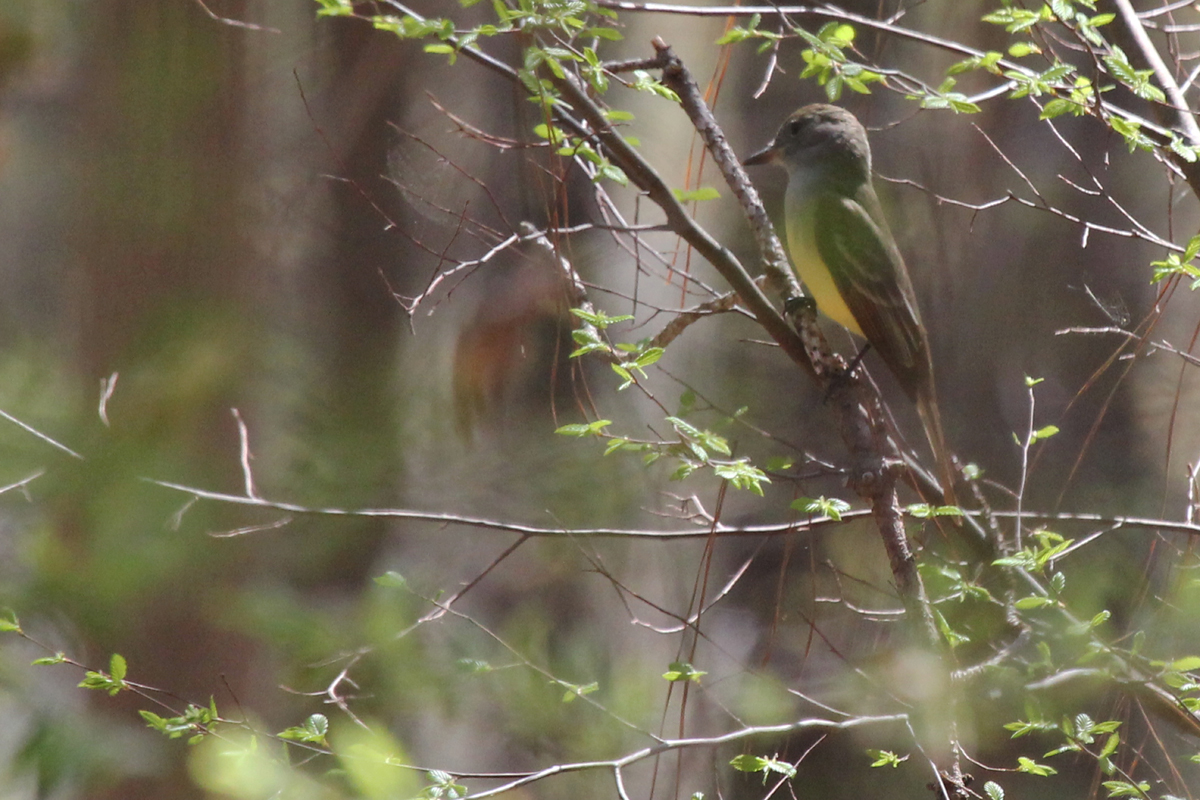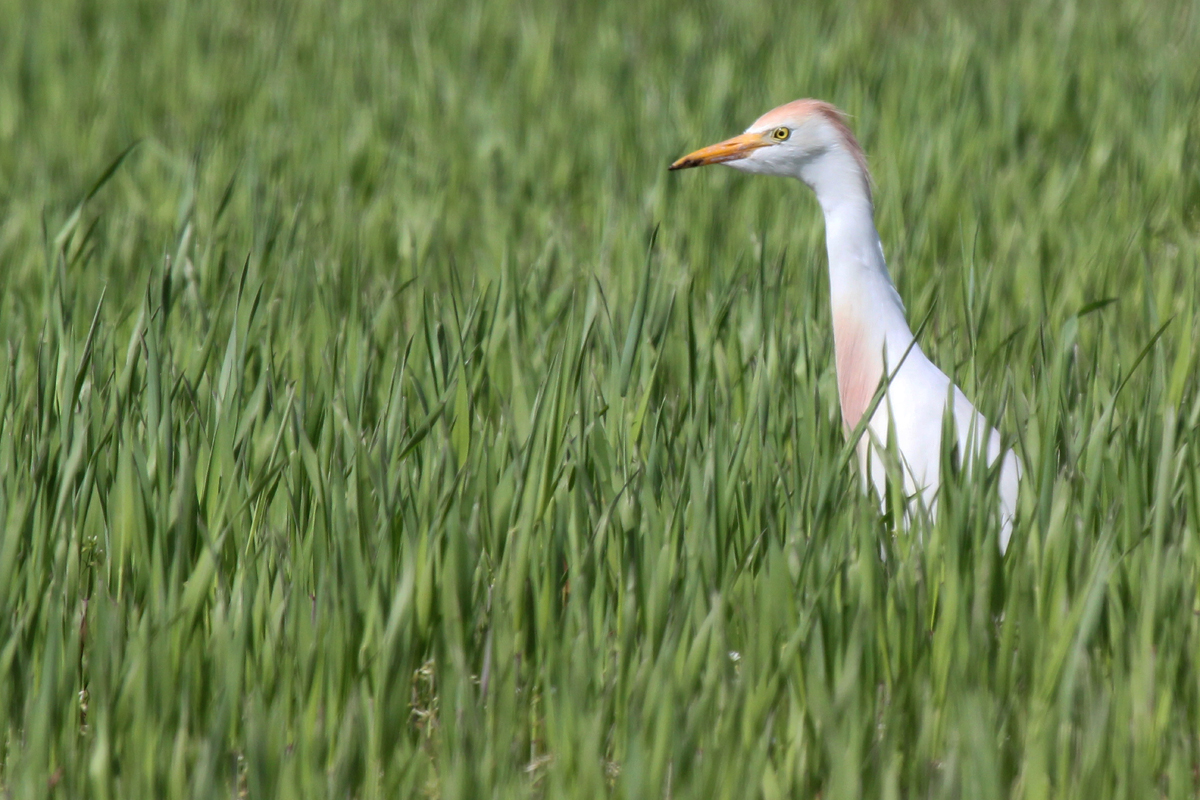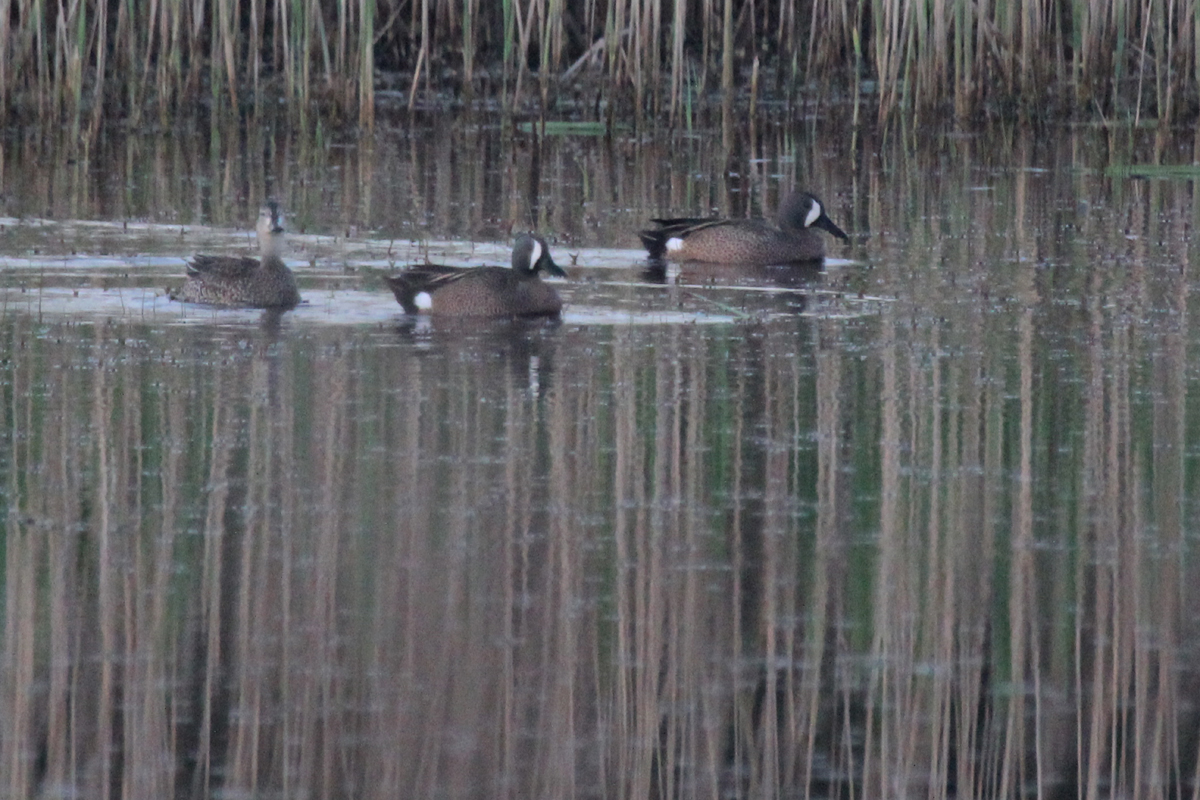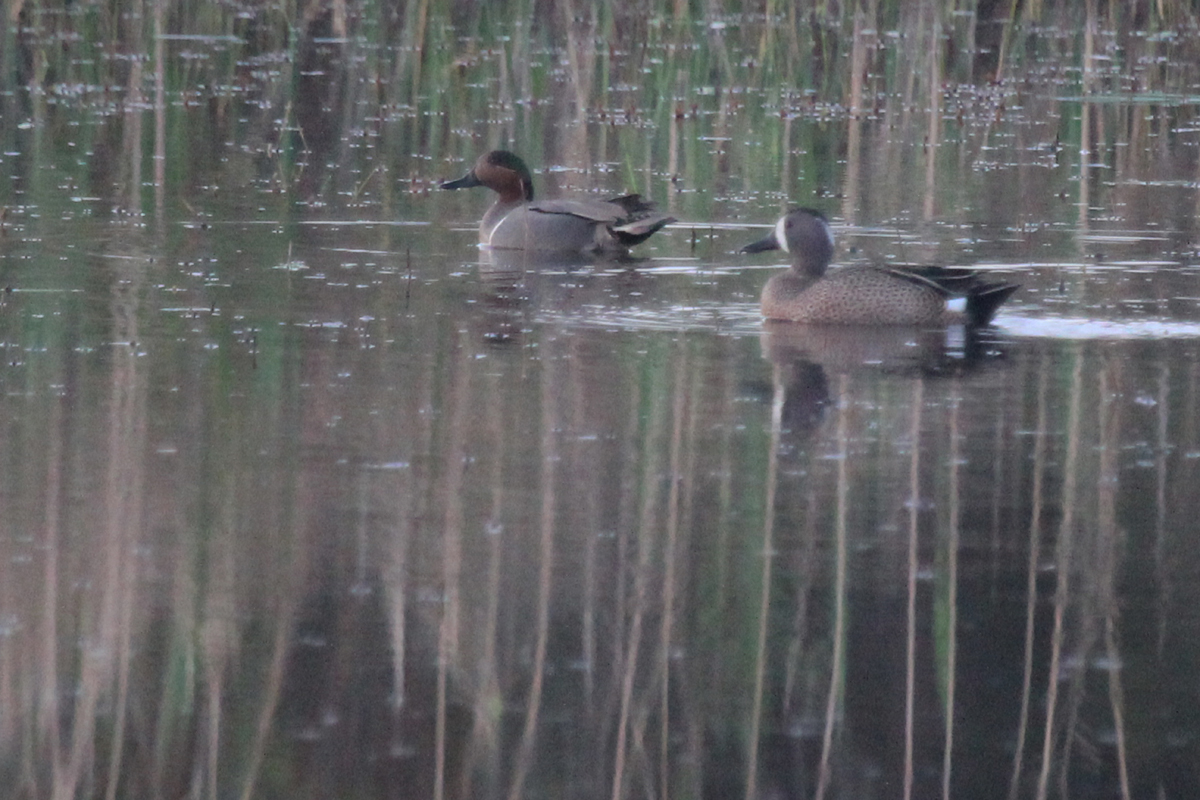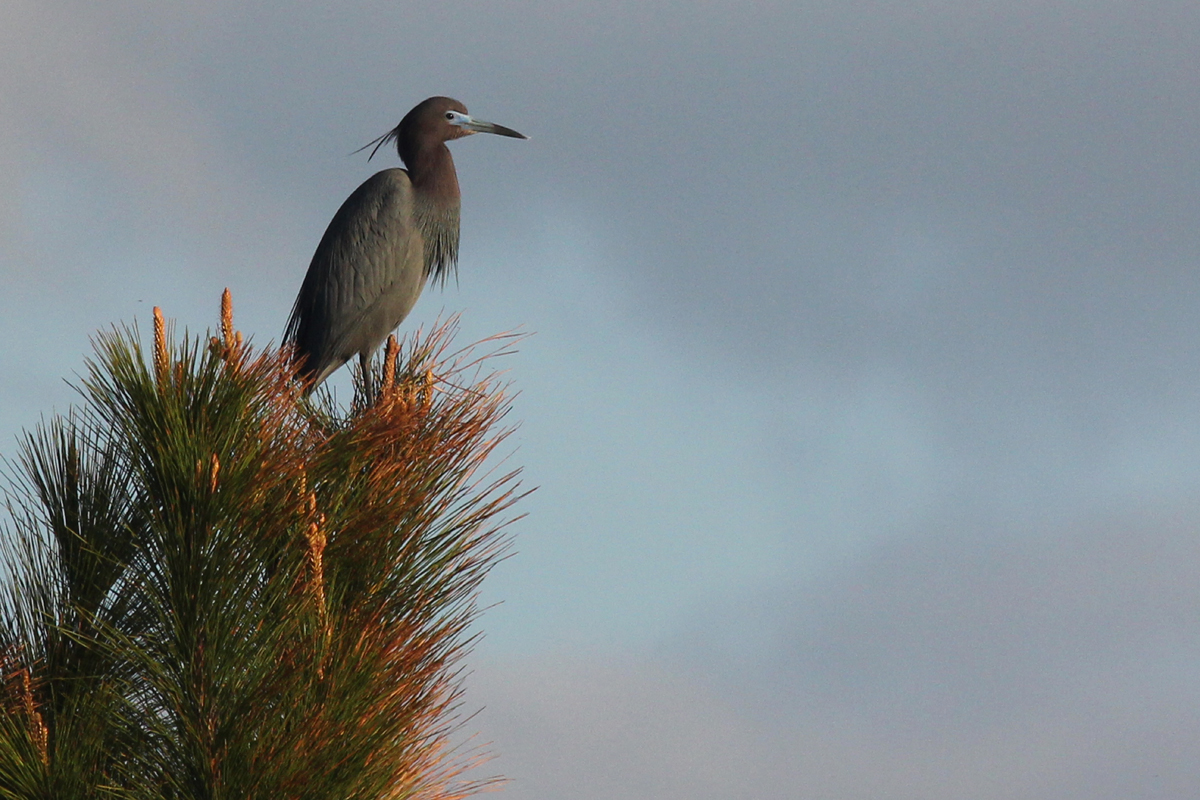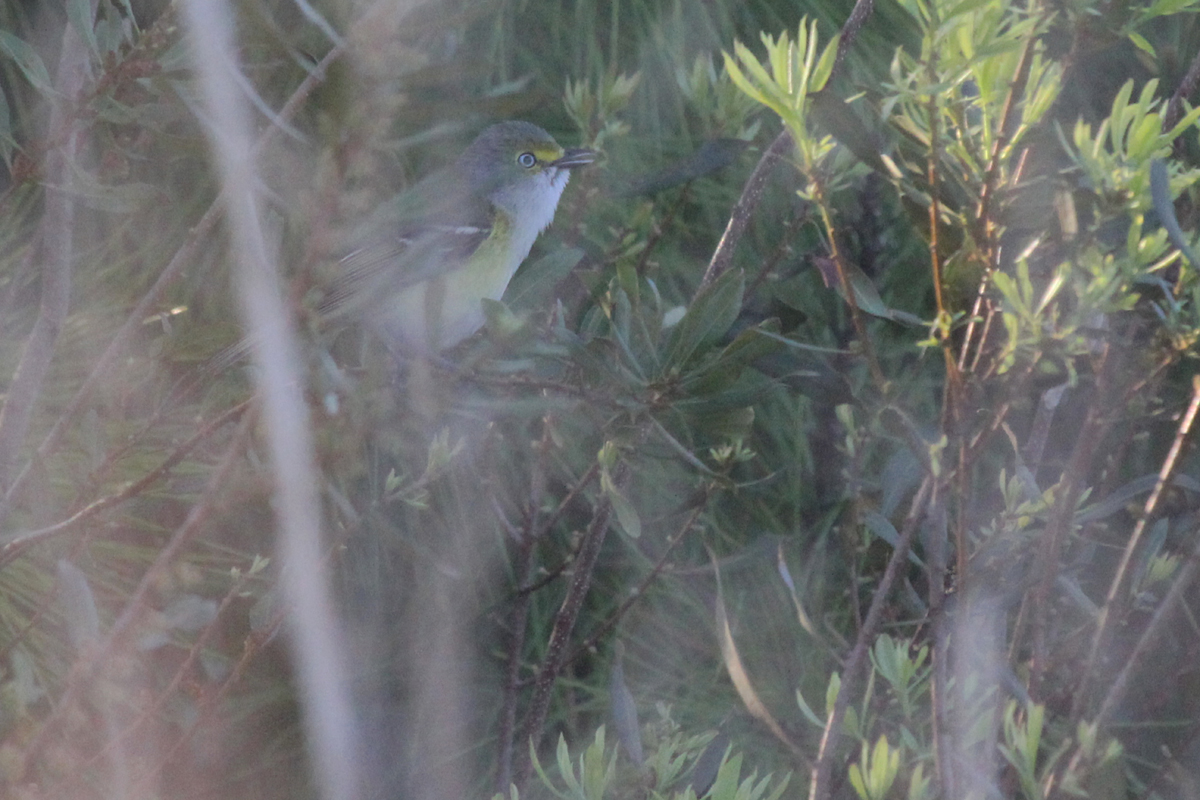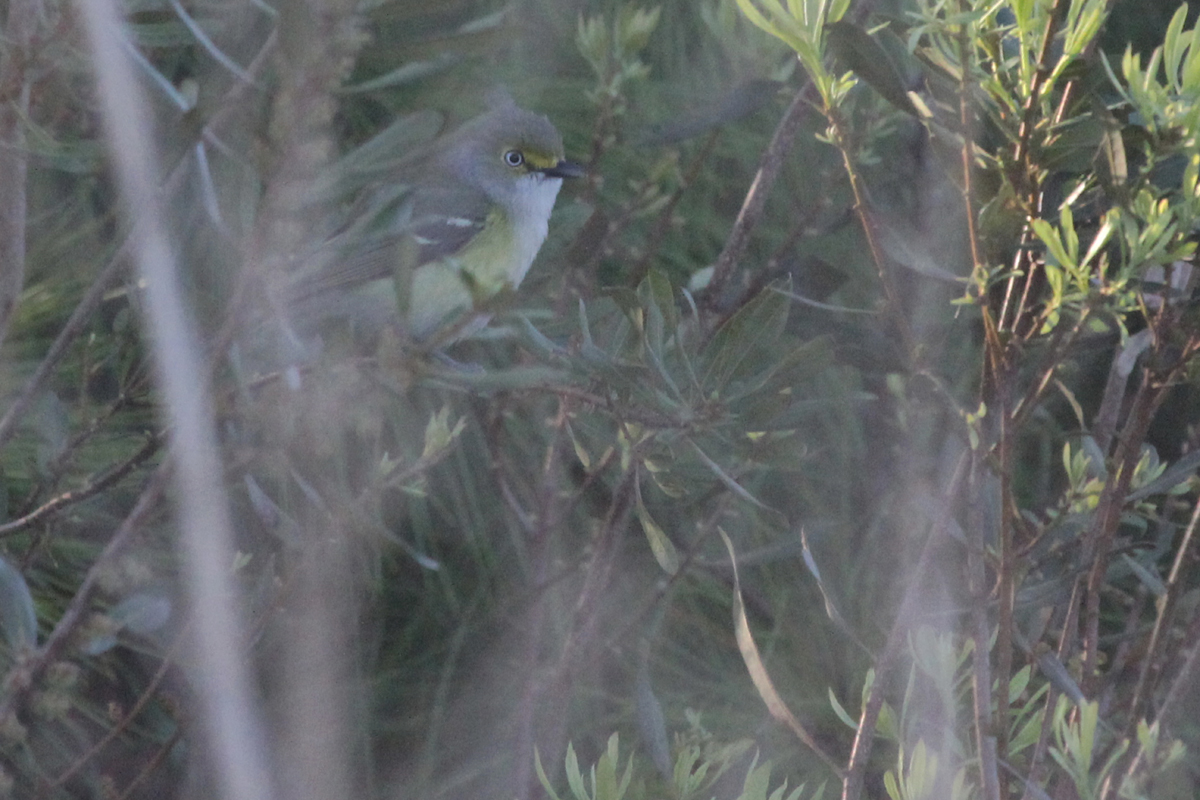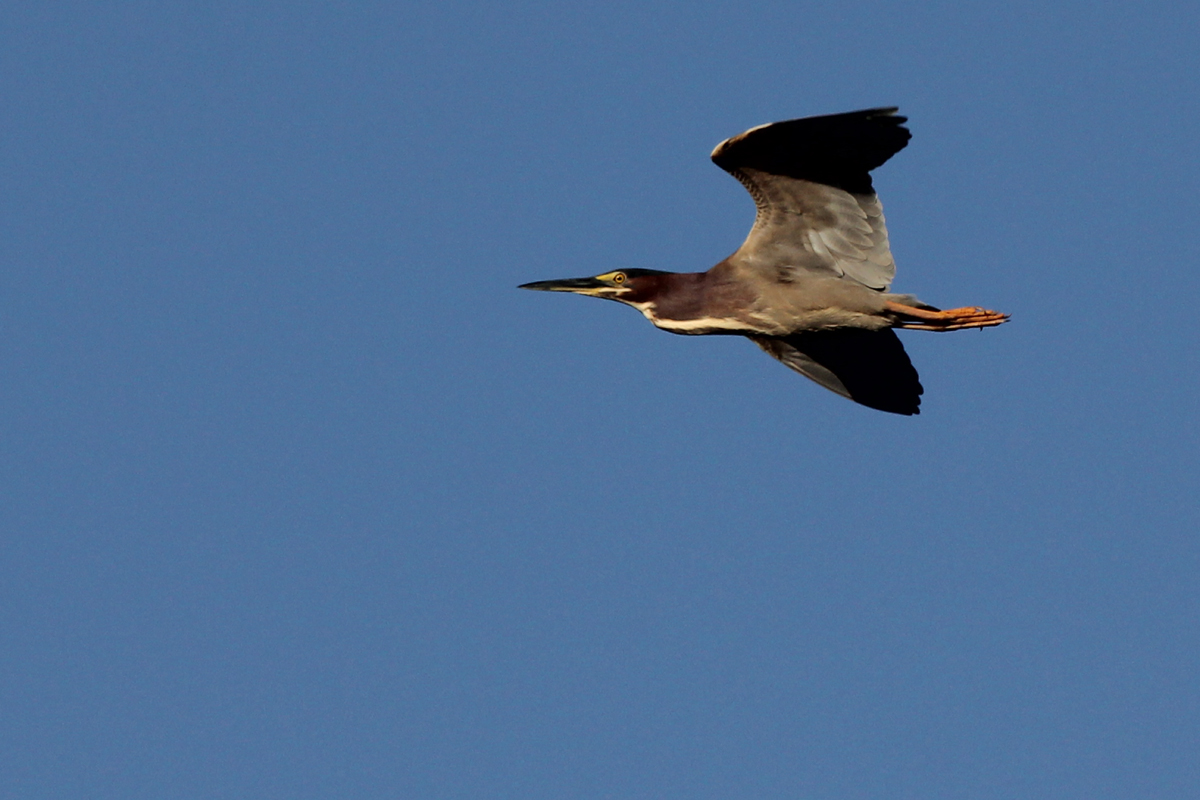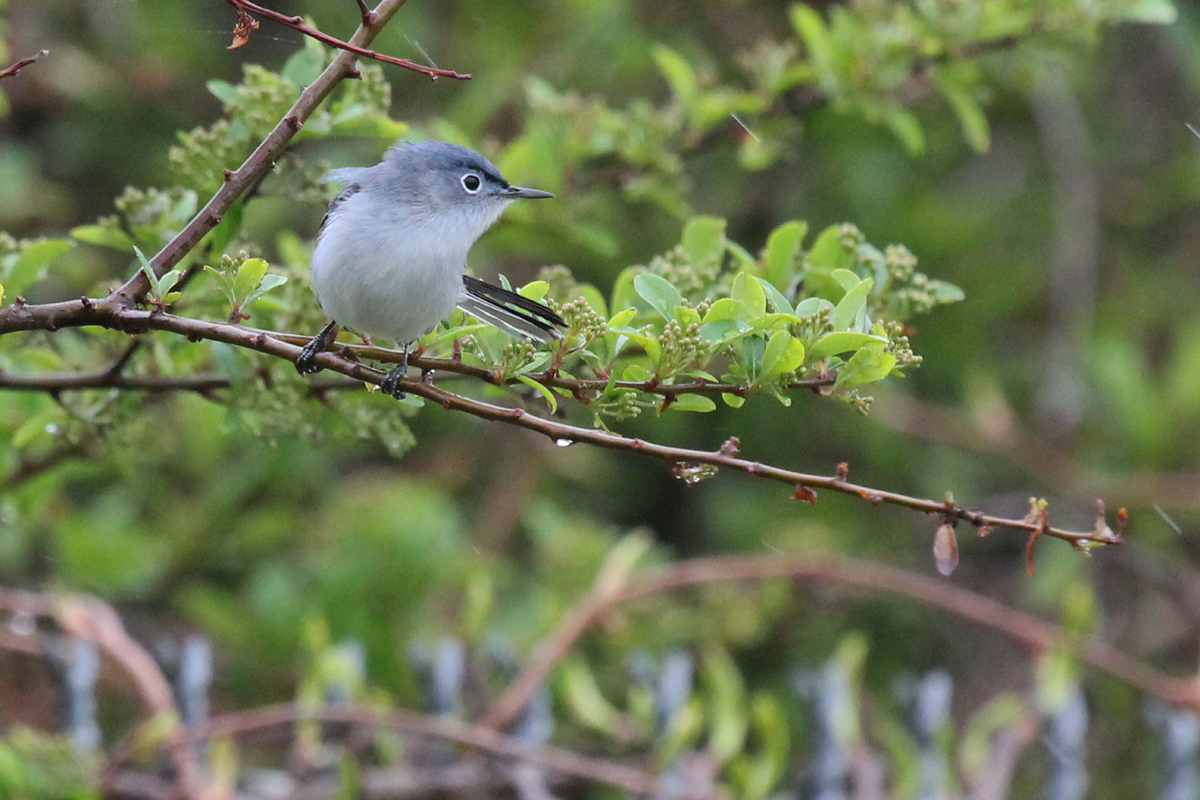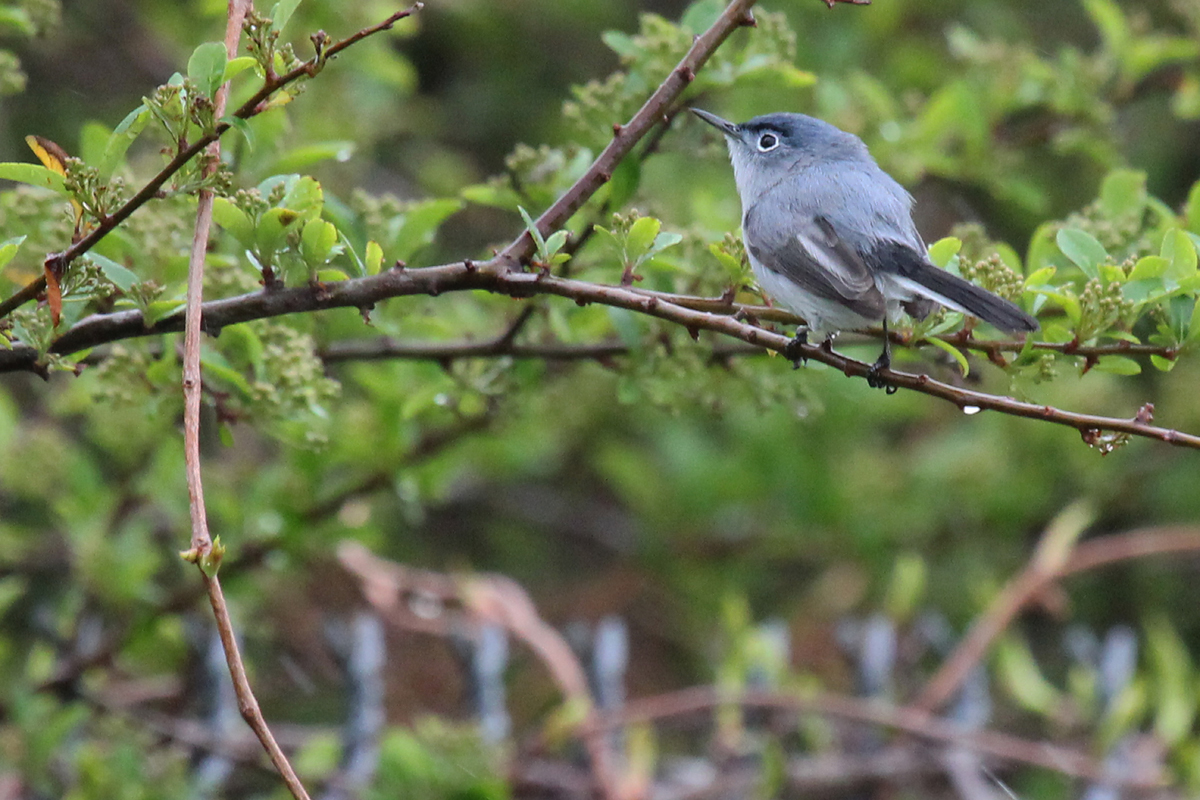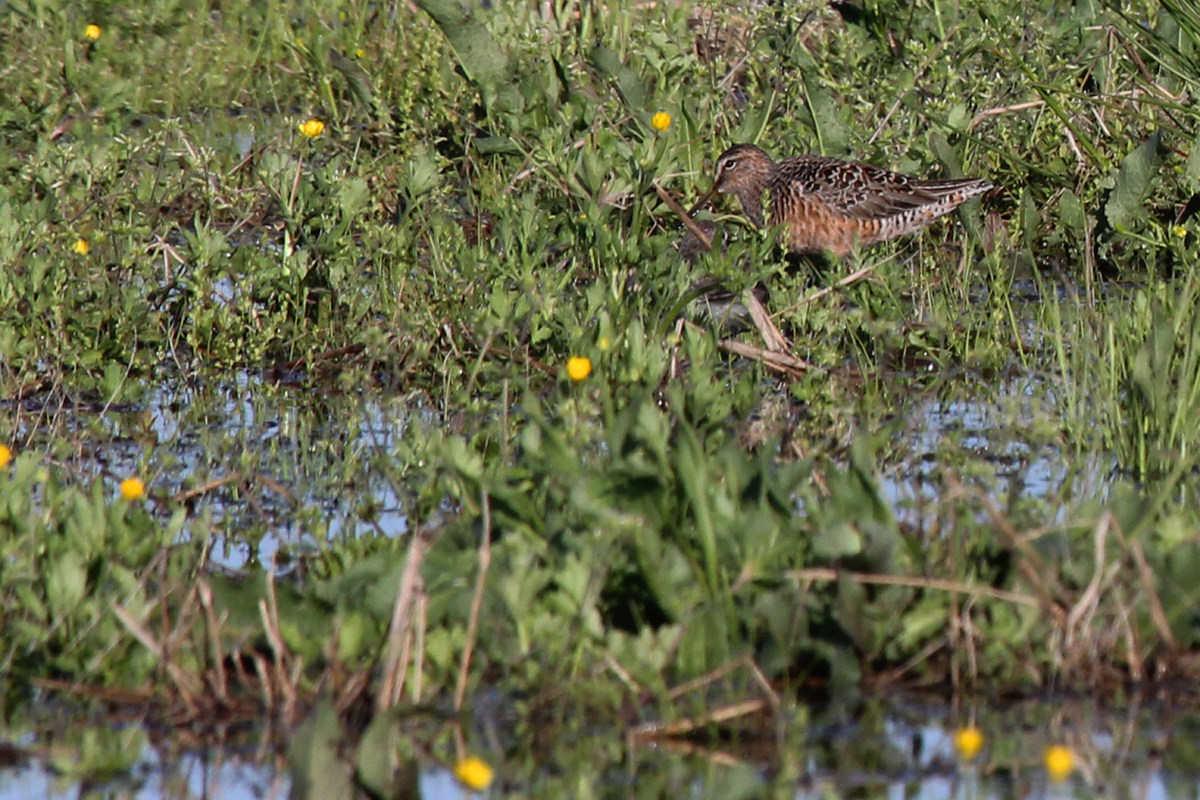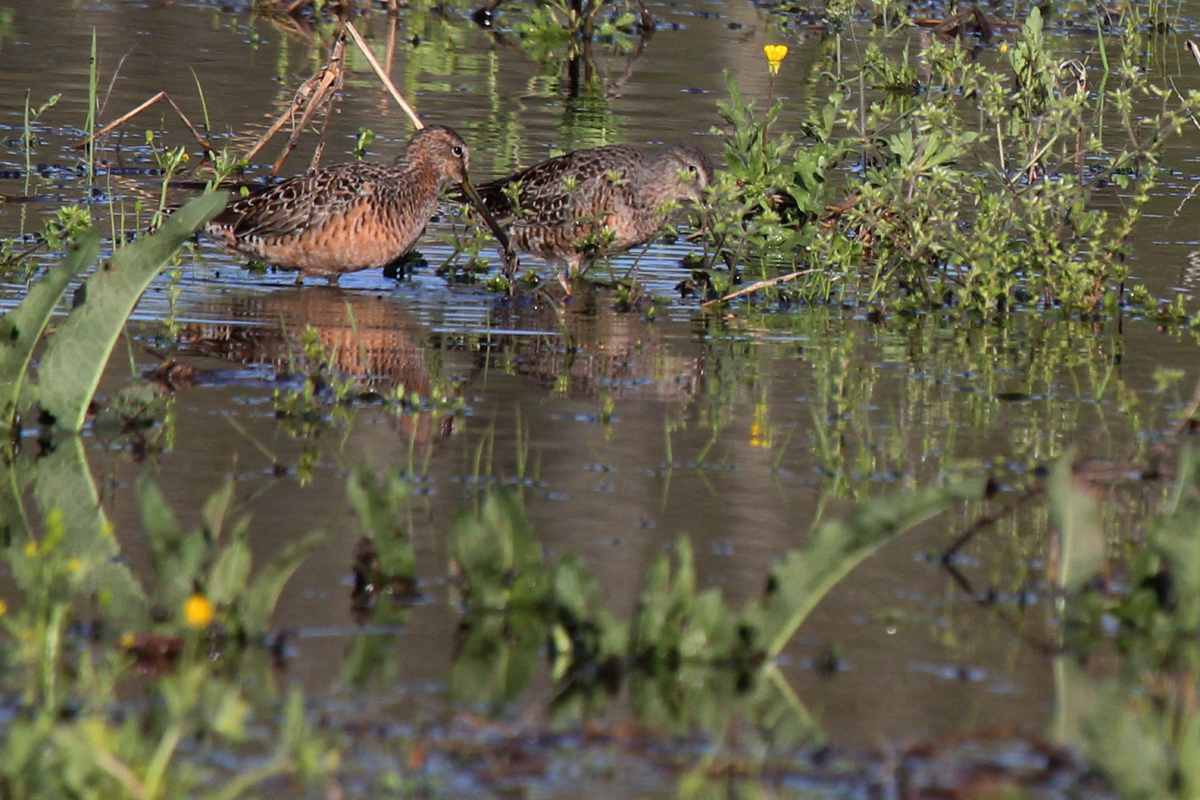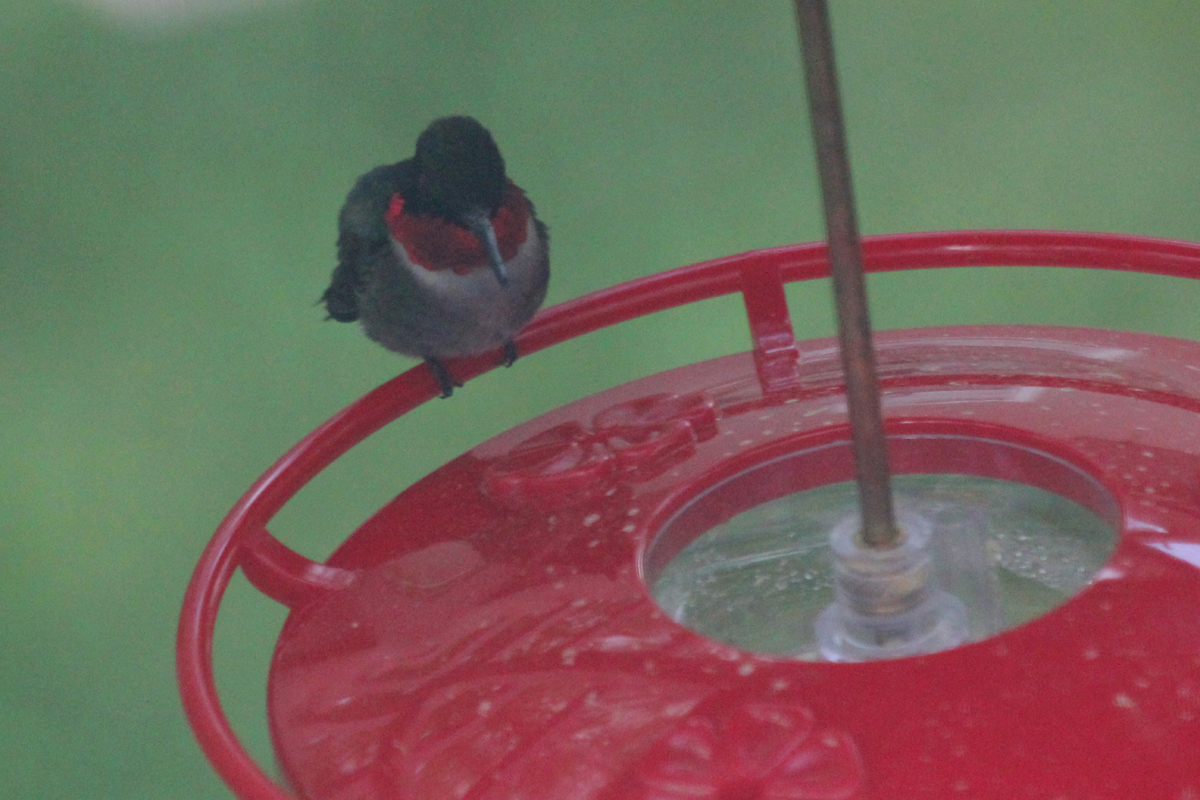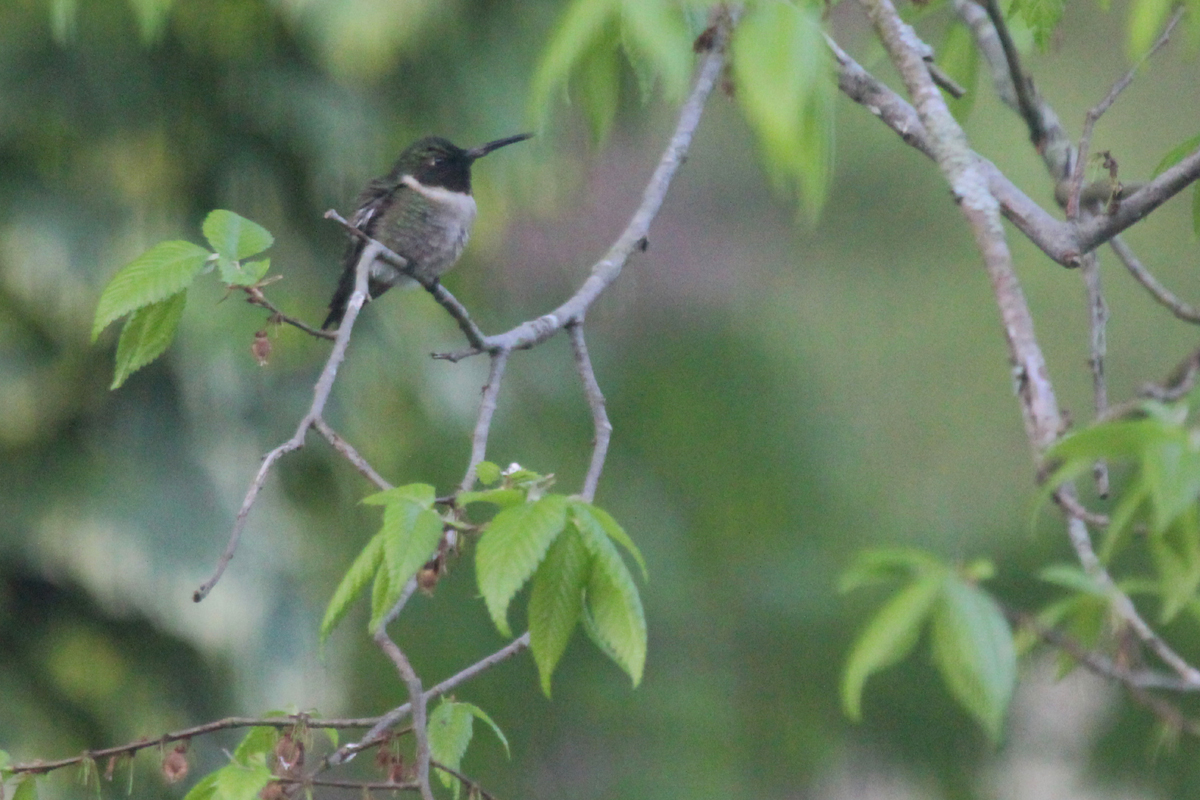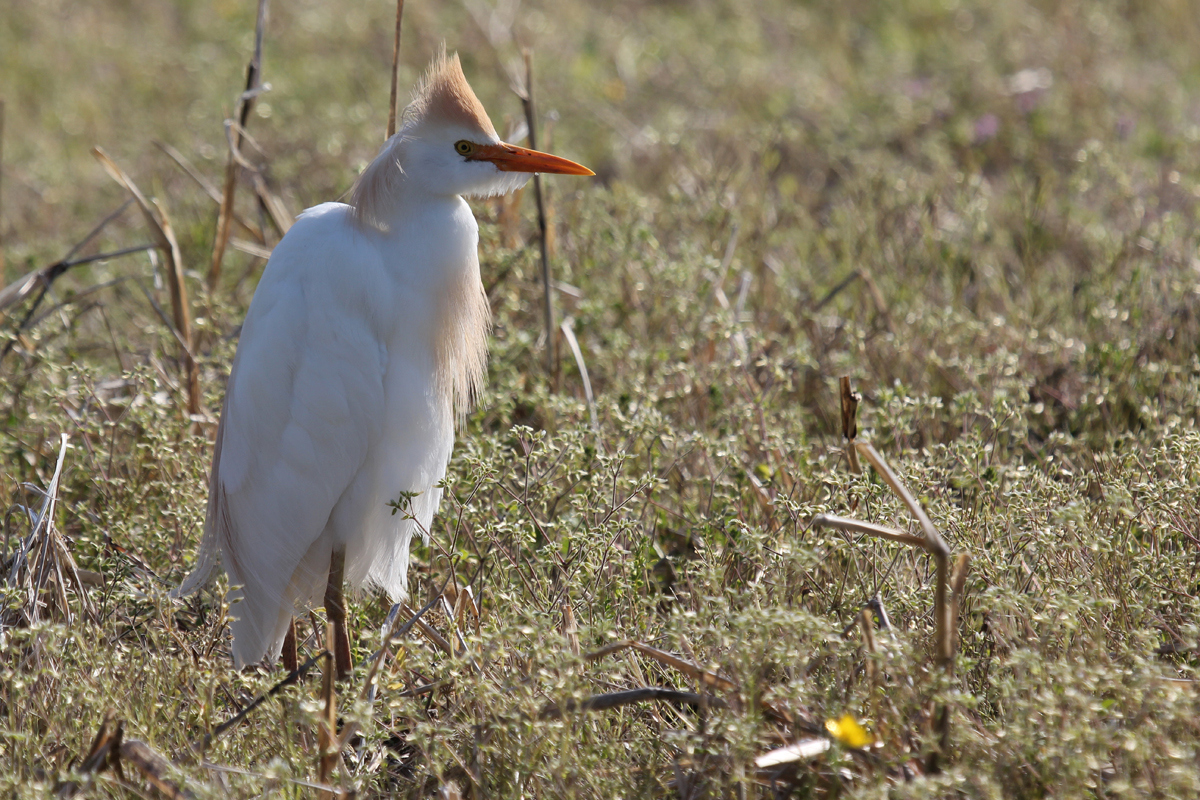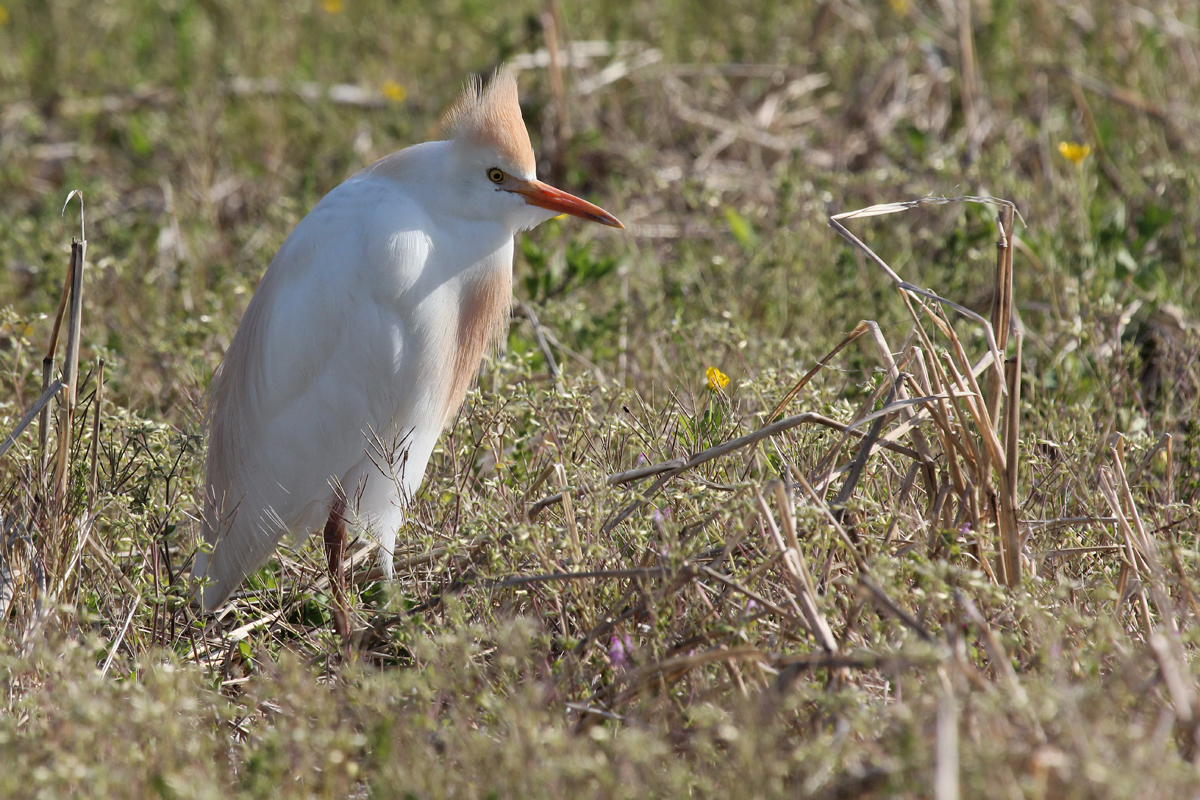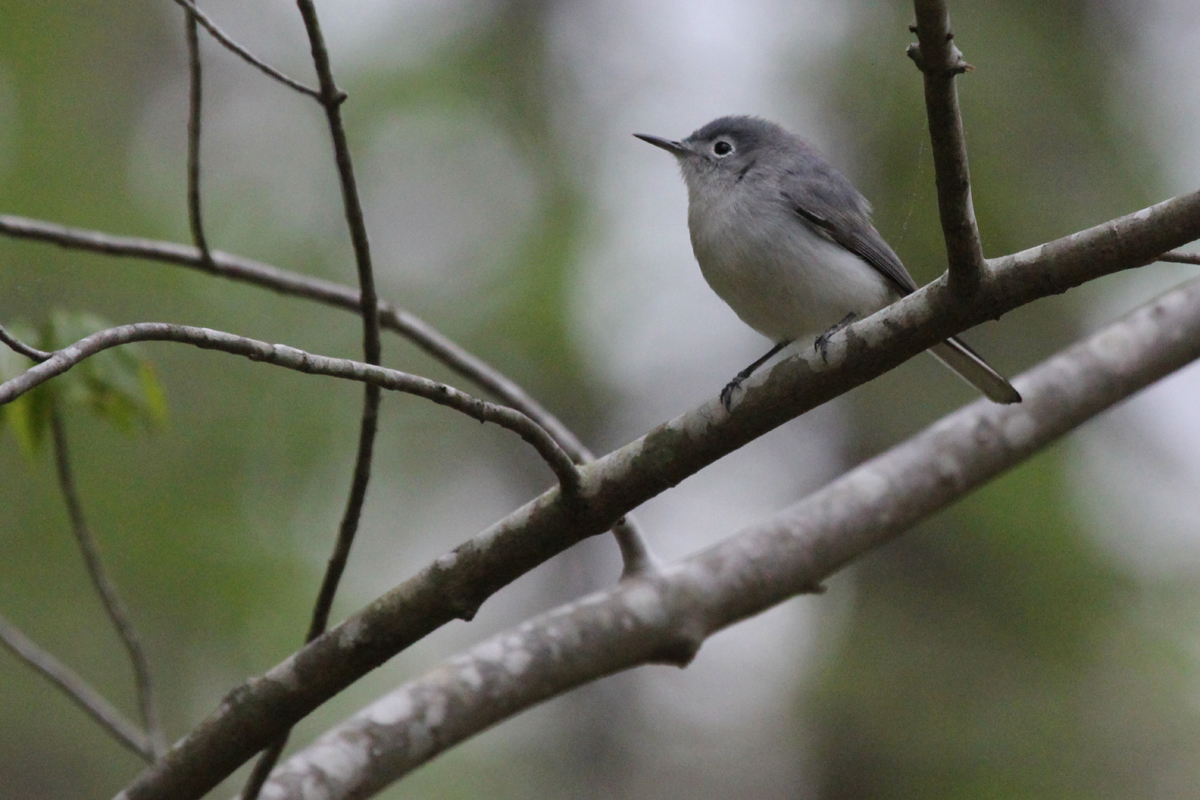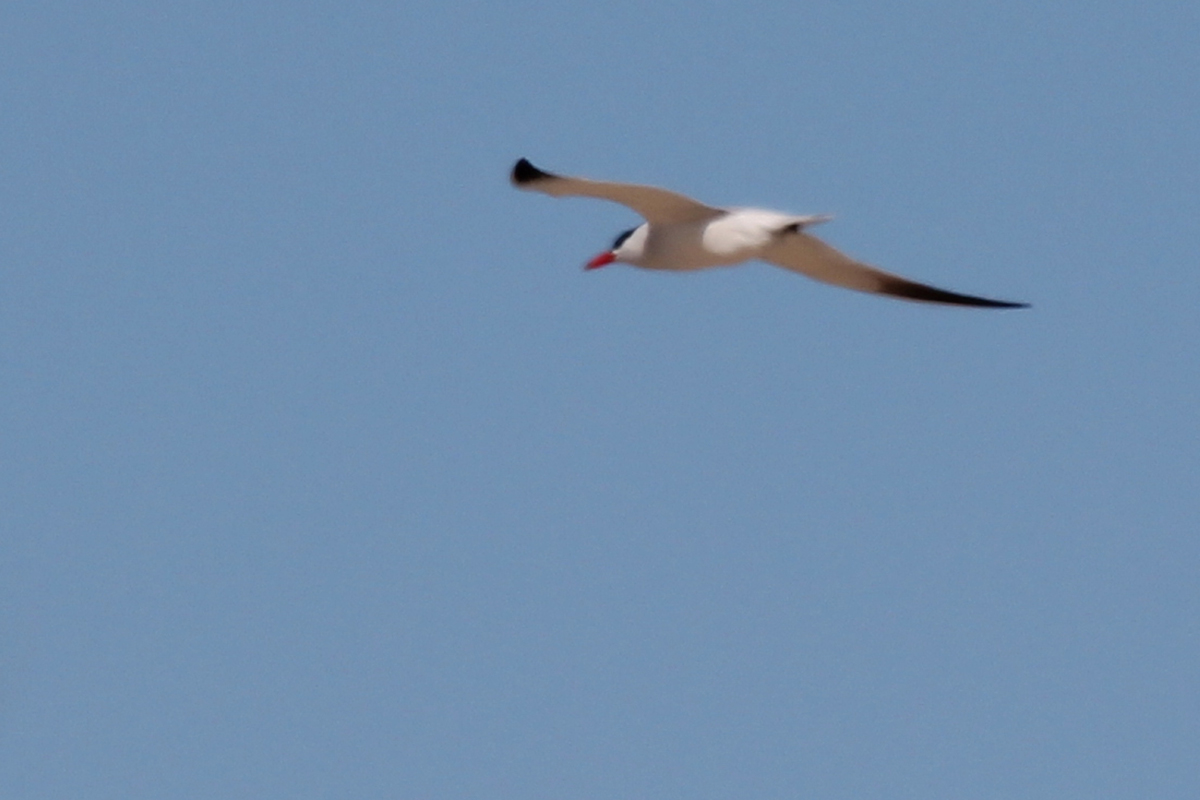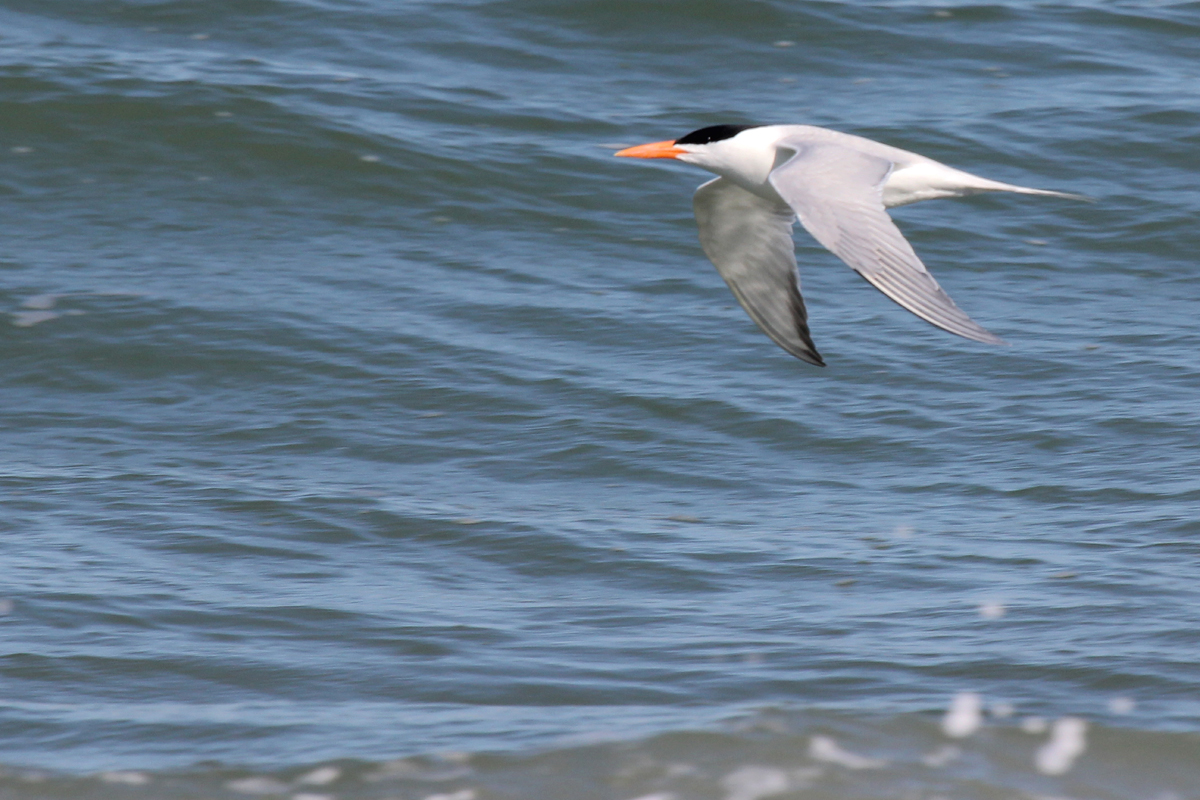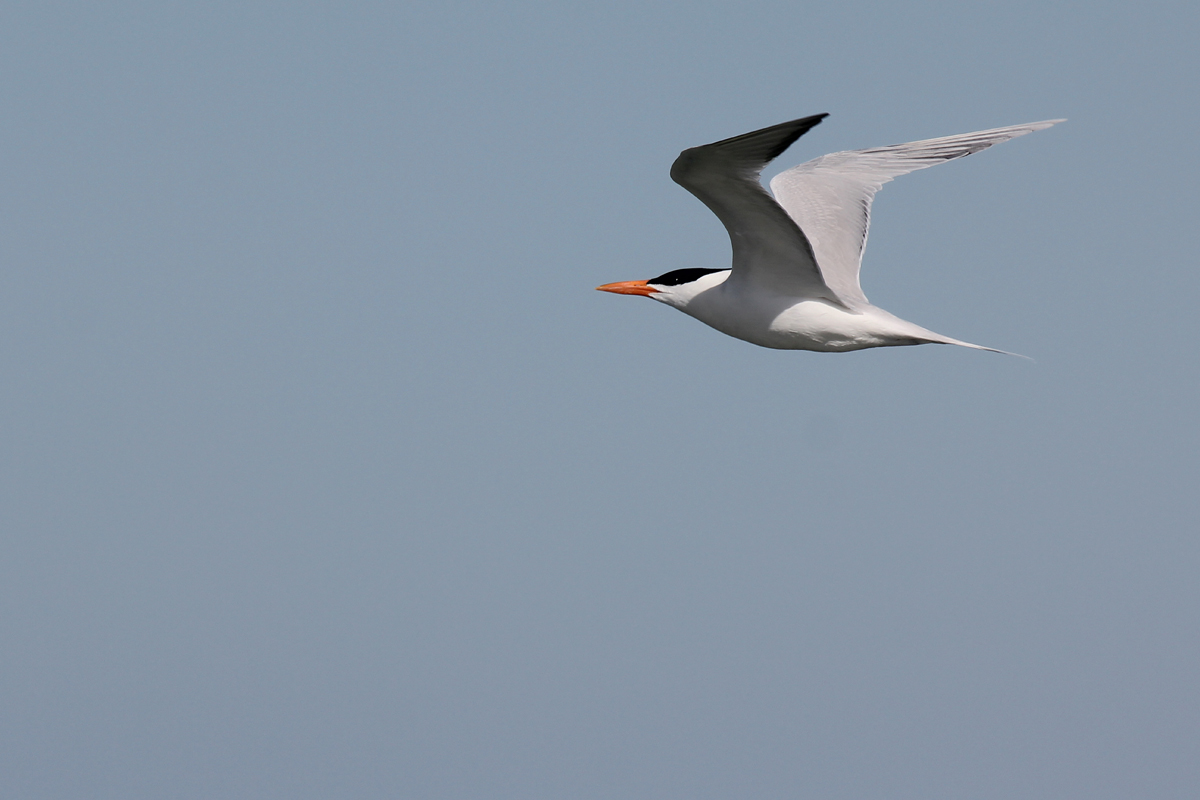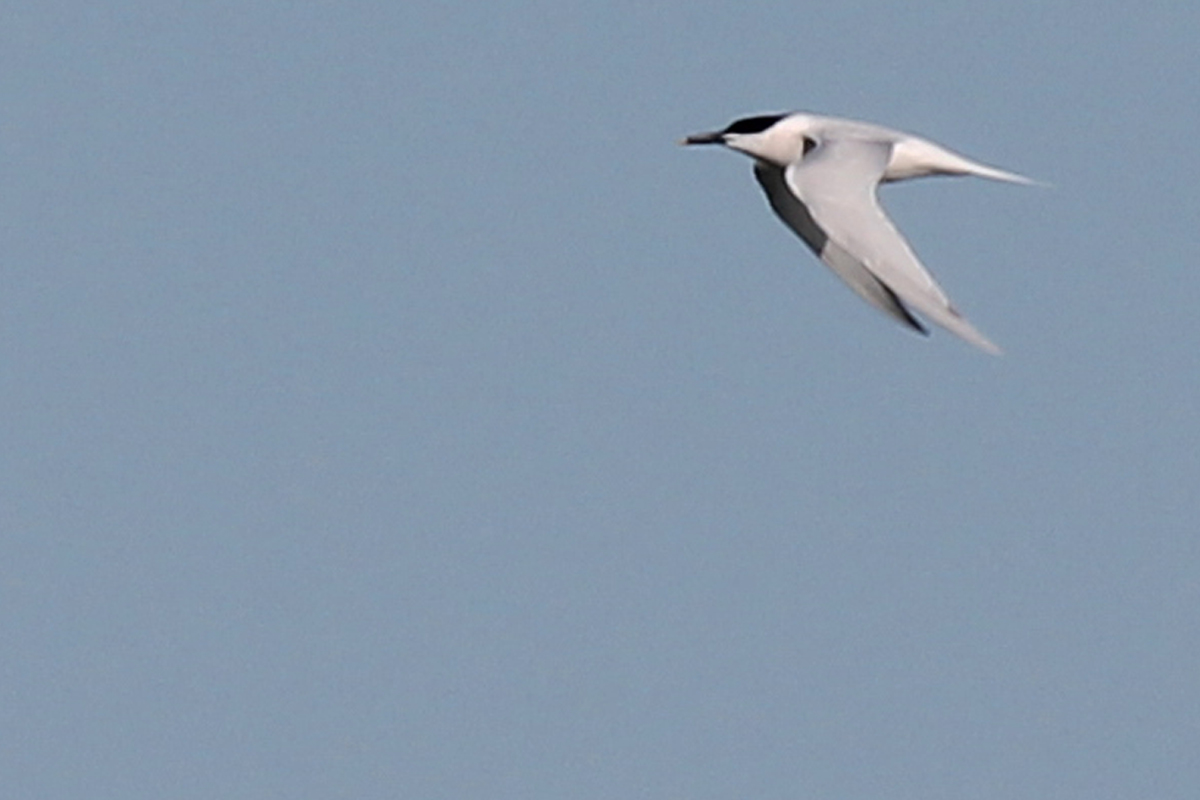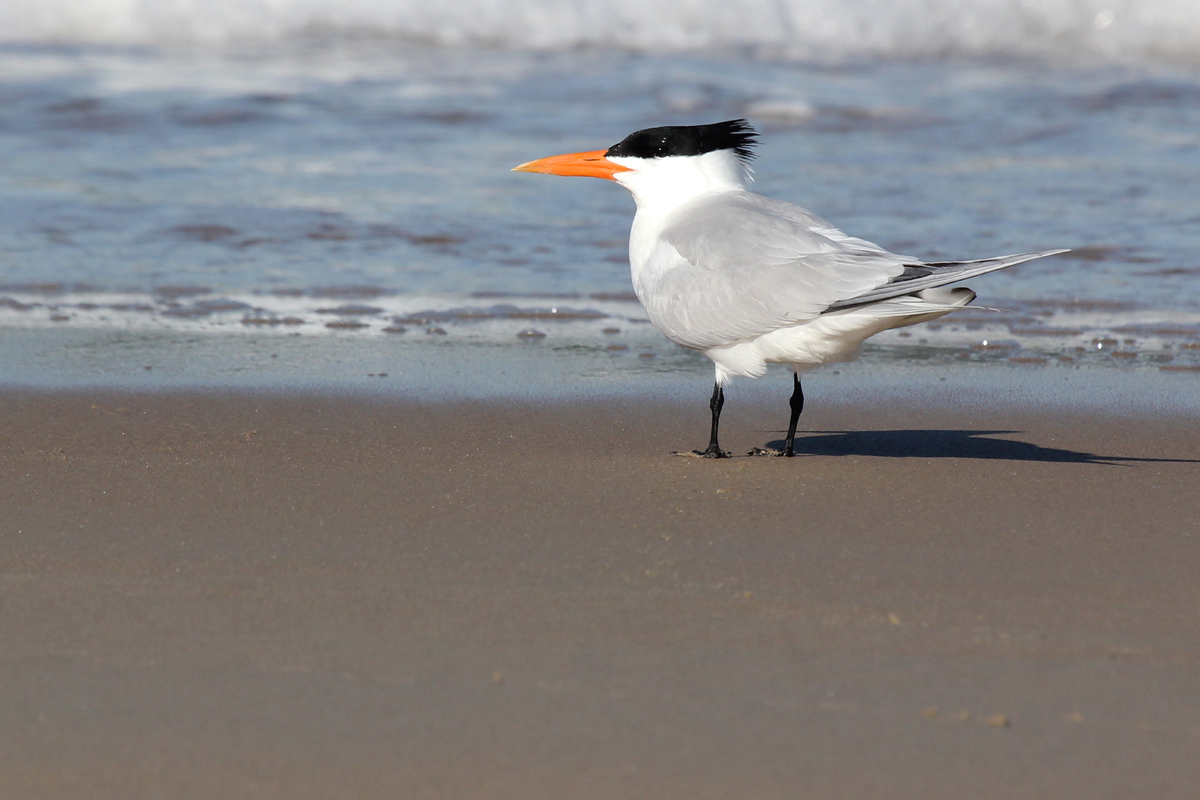 Next up in terms of how much earlier than expected the first record was, was a WORM-EATING WARBLER found also at Red Wing Park on 19 Apr (ph. Karen & Tom Beatty). Not quite as drastically early as the Summer Tanager, but this arrival was still six days ahead of the expected 25 Apr date. The earliest record currently in eBird is that of one on 17 Apr 2011 (obs. Tony Wood) at First Landing SP.
LEAST TERNS made another early arrival this season, five days ahead of schedule, with a report at Lake Windsor on 15 Apr (ph. Lisa Rose). This marked the earliest record for the species in eBird for the city with a photograph, and was second only to Virginia Aquarium tour boat records from 14 Apr 2017 in terms of earliest record overall. Adding to the level of interest here, the count of 8 observed is the highest count logged to eBird that predates 25 Apr in any year here!
Another species of tern made for an early arrival as well, that being SANDWICH TERN, which arrived four days early to Back Bay NWR on 16 Apr (obs. Robert Ake). The remaining early arrivals both occurred just one day ahead of schedule, with a RED-EYED VIREO reported 14 Apr at Stumpy Lake NA (ph. Rob Bielawski) with another at Red Wing Park later in the morning (ph. Rob Bielawski), and a BLUE GROSBEAK on 19 Apr in Lago Mar (ph. Mary Catherine Miguez).
In addition to the early arrivals, we also saw a few species arriving after the expected date. These included EASTERN KINGBIRD on 12 Apr at Mirror Lake (ph. Loretta Silvia), SPOTTED SANDPIPER on 17 Apr at Stumpy Lake NA (obs. James Marcum), WHIMBREL on 18 Apr at Back Bay NWR (obs. Robert Ake), HOODED WARBLER on 14 Apr at Camp Pendleton SMR (ph. Karen & Tom Beatty), BROAD-WINGED HAWK on 13 Apr flying across central Virginia Beach and being observed by different parties over a few minute span (obs. Karen & Tom Beatty, then obs. Mary Catherine Miguez), and lastly, COMMON TERN on 19 Apr at Pleasure House Point NA (obs. Jeffrey Marcum). Respectively, each of these species were first reported two, two, three, four, fourteen, and fourteen days after their average expected arrival date.
Of particular interest in terms of early birds, BLACK-THROATED GREEN WARBLERS occurred at several locations during mid-April, after already having been reported in the prior period as well. Single individuals were noted on 11 Apr at First Landing SP (obs. Andrew Baldelli), on 14 Apr at Red Wing Park (obs. Karen & Tom Beatty) and on 19 Apr at Back Bay NWR (ph. Steve Myers). As we head into late April, the species is now on the expected list of warblers that should be found around the city.
Only one species popped up this period as a late, or lingering species, ORANGE-CROWNED WARBLER. Interestingly a continuing individual visited a backyard feeder at a private residence every single day in mid-April (last ph. Carolyn Page on 19 Apr). Another individual was observed elsewhere in the city on 18 Apr (obs. James Marcum), so perhaps the first's occurrence isn't so irregular after all, though it still seems quite late, given the 10 Apr typical departure date for the species here in the city. It remains to be seen just when the final report will occur, but more on that in the next journal entry.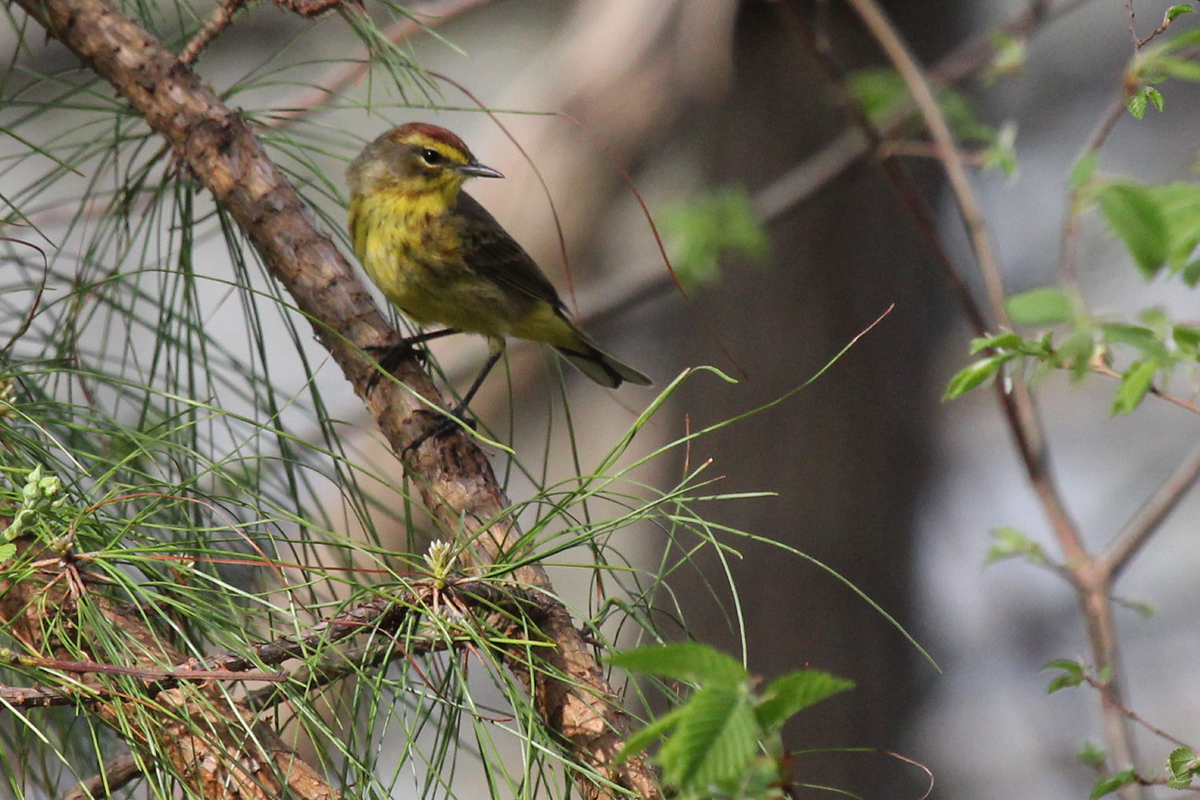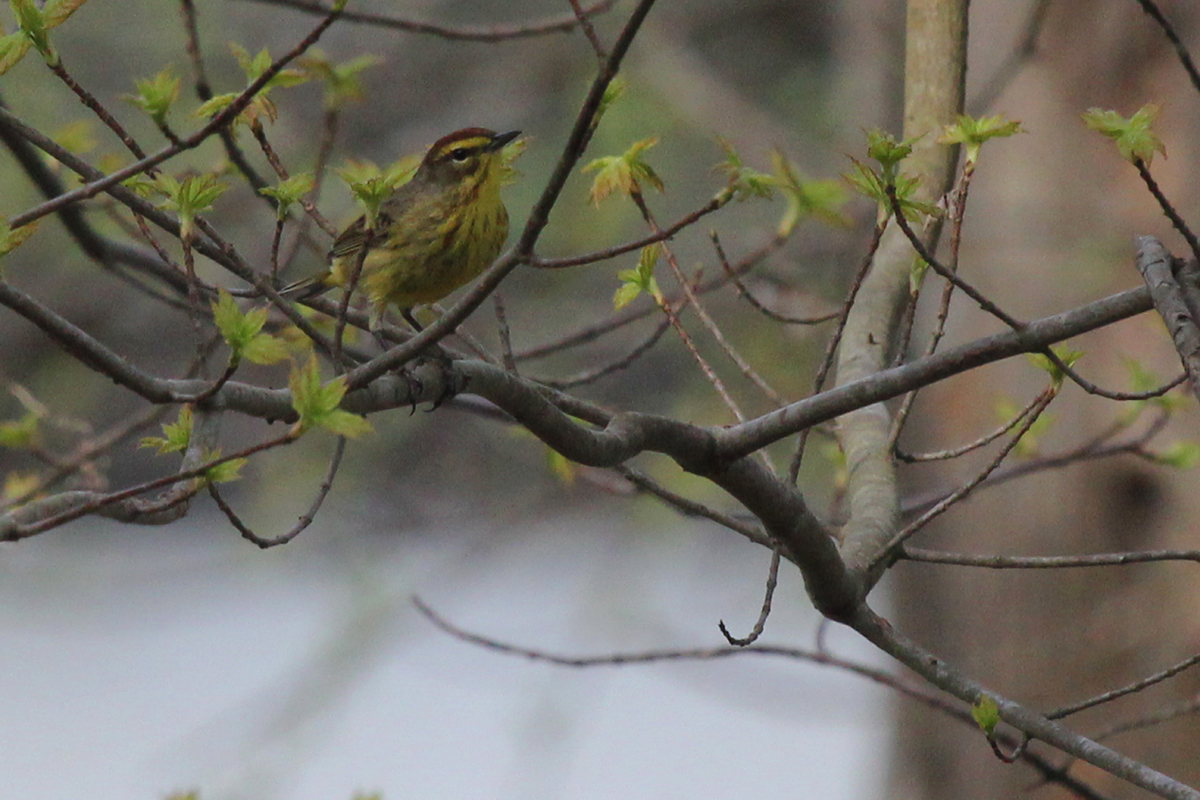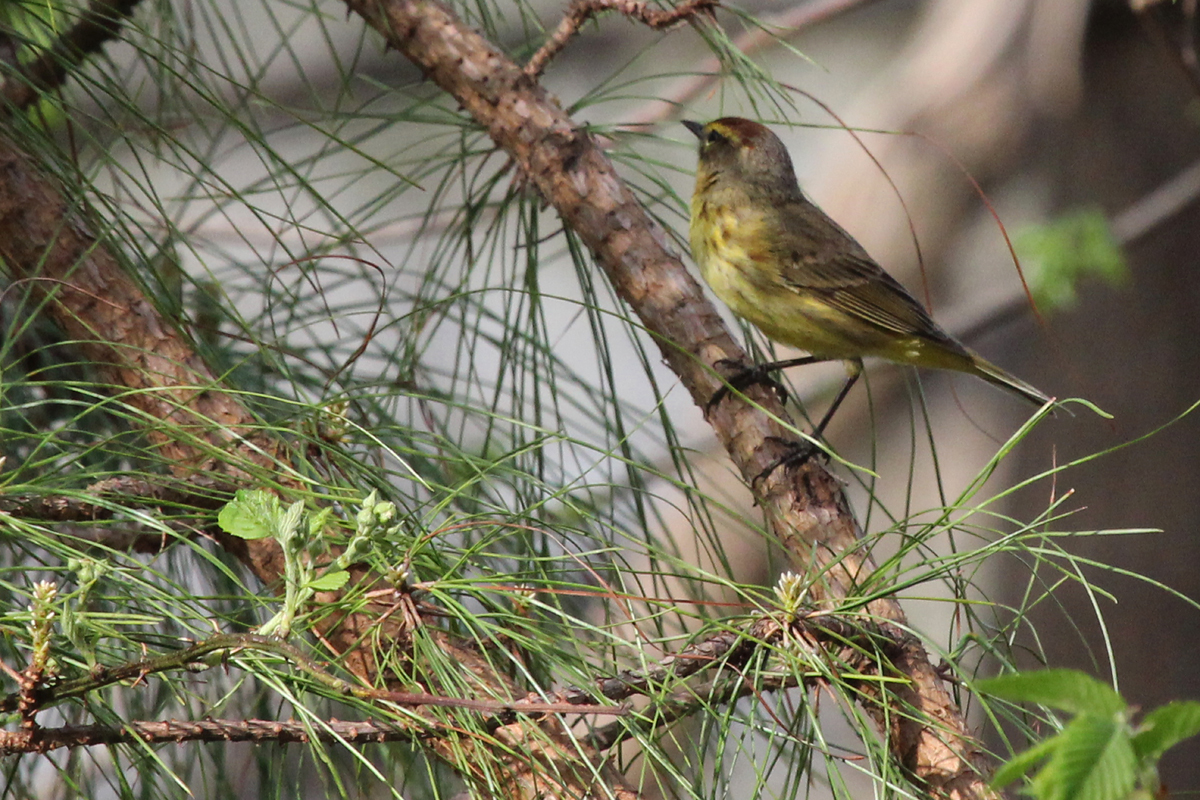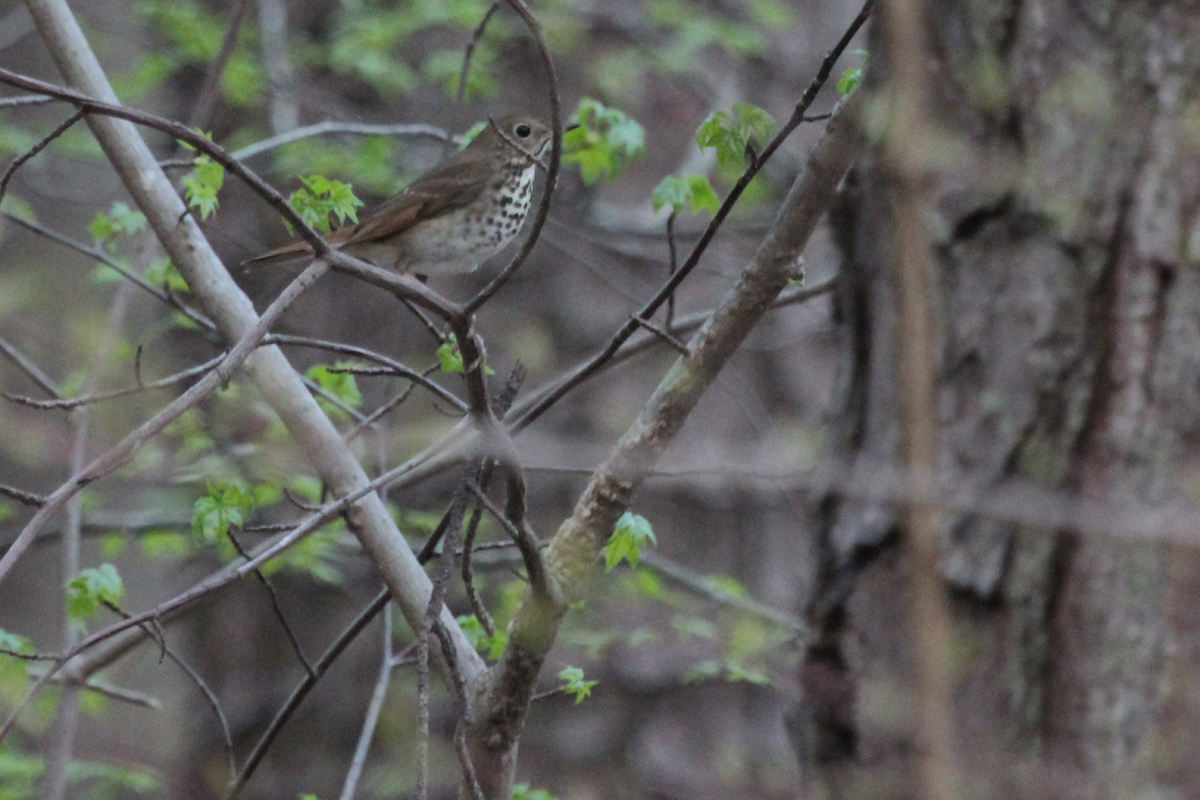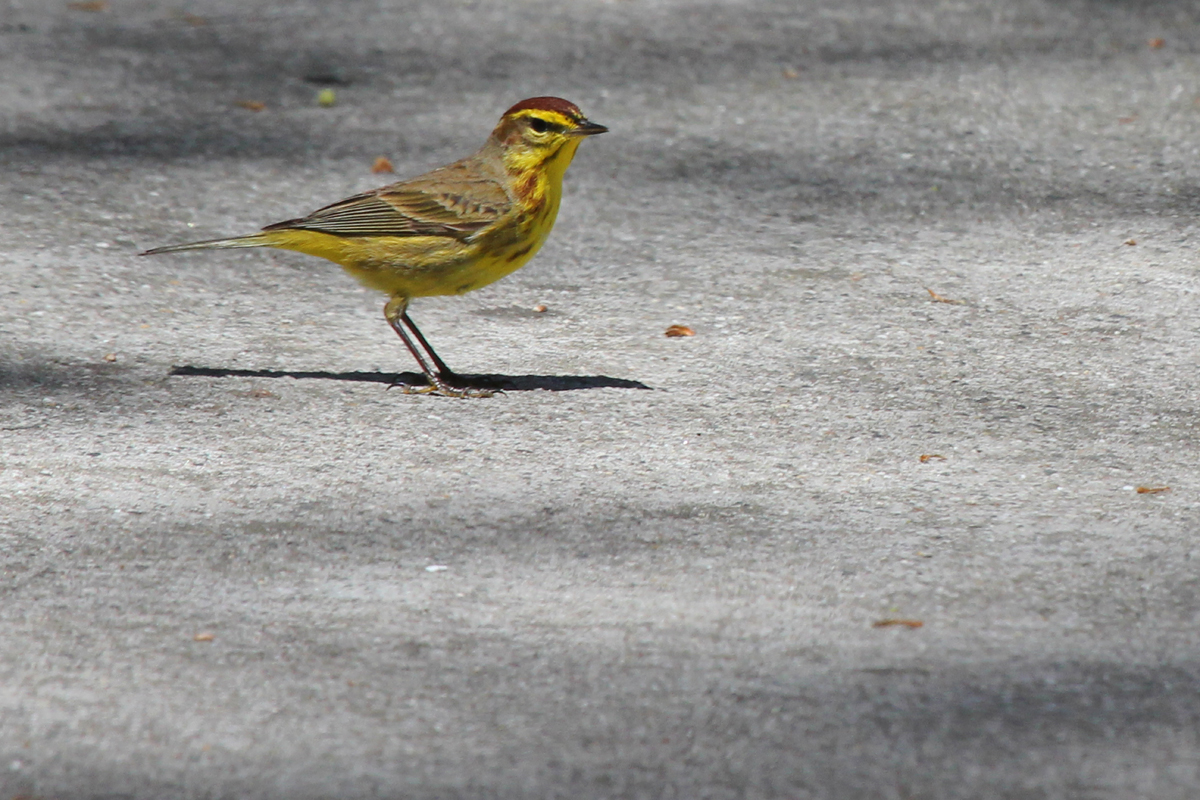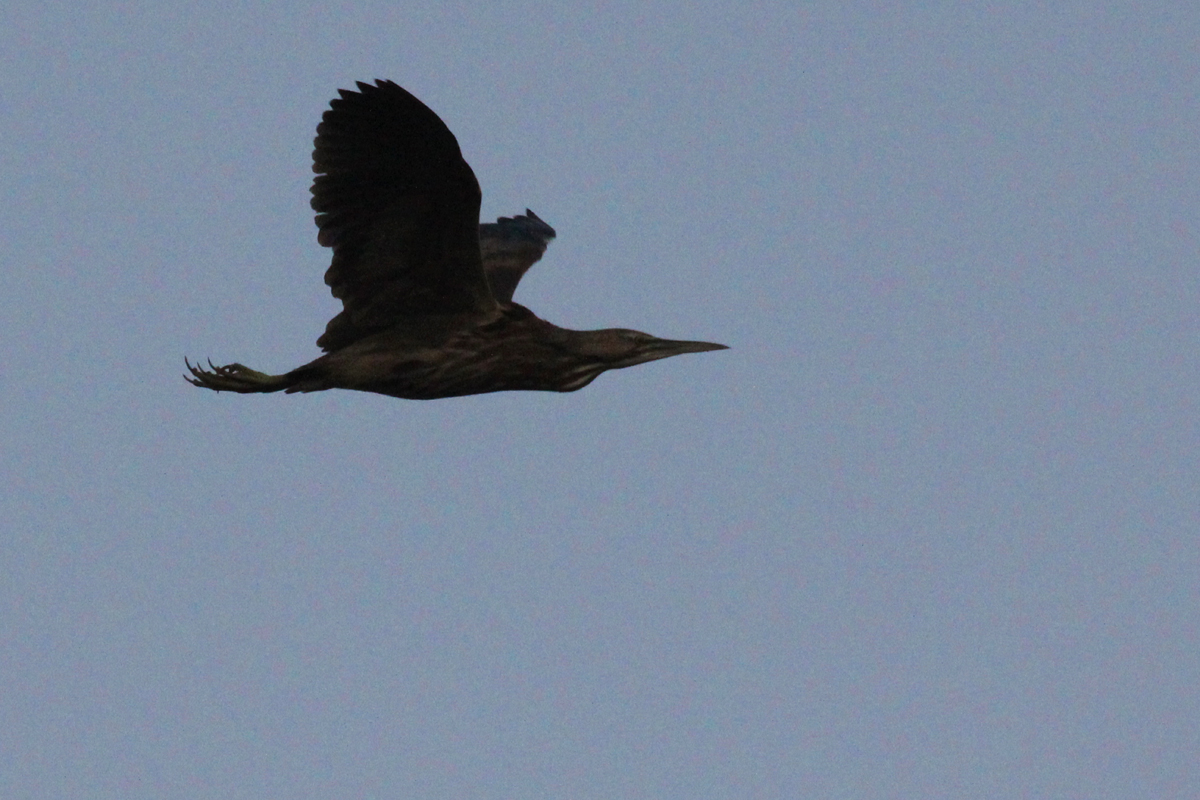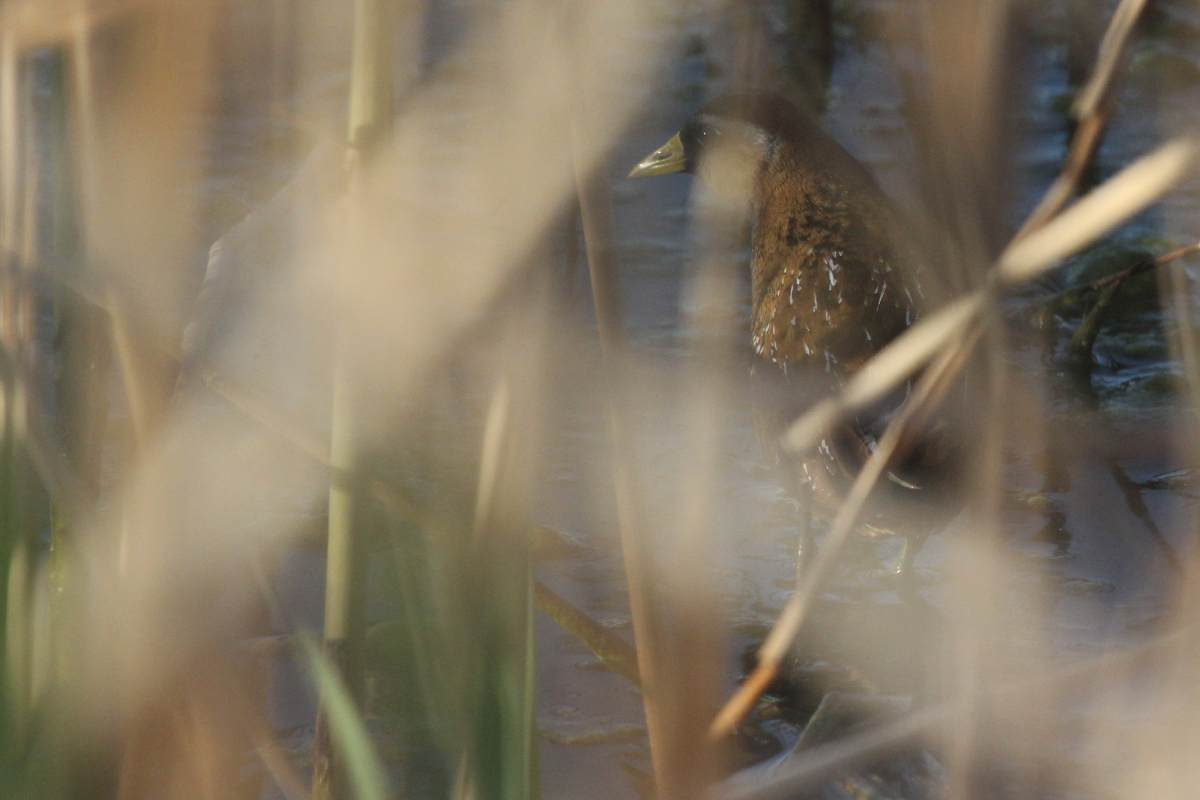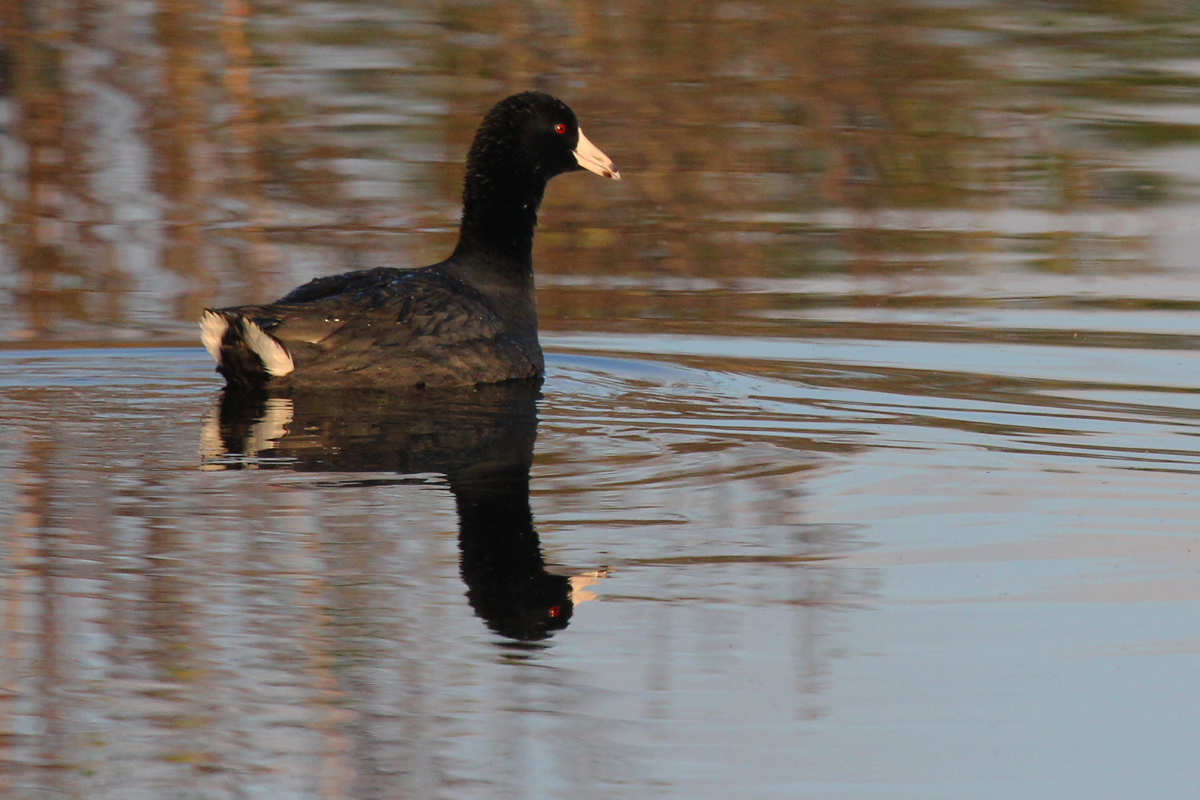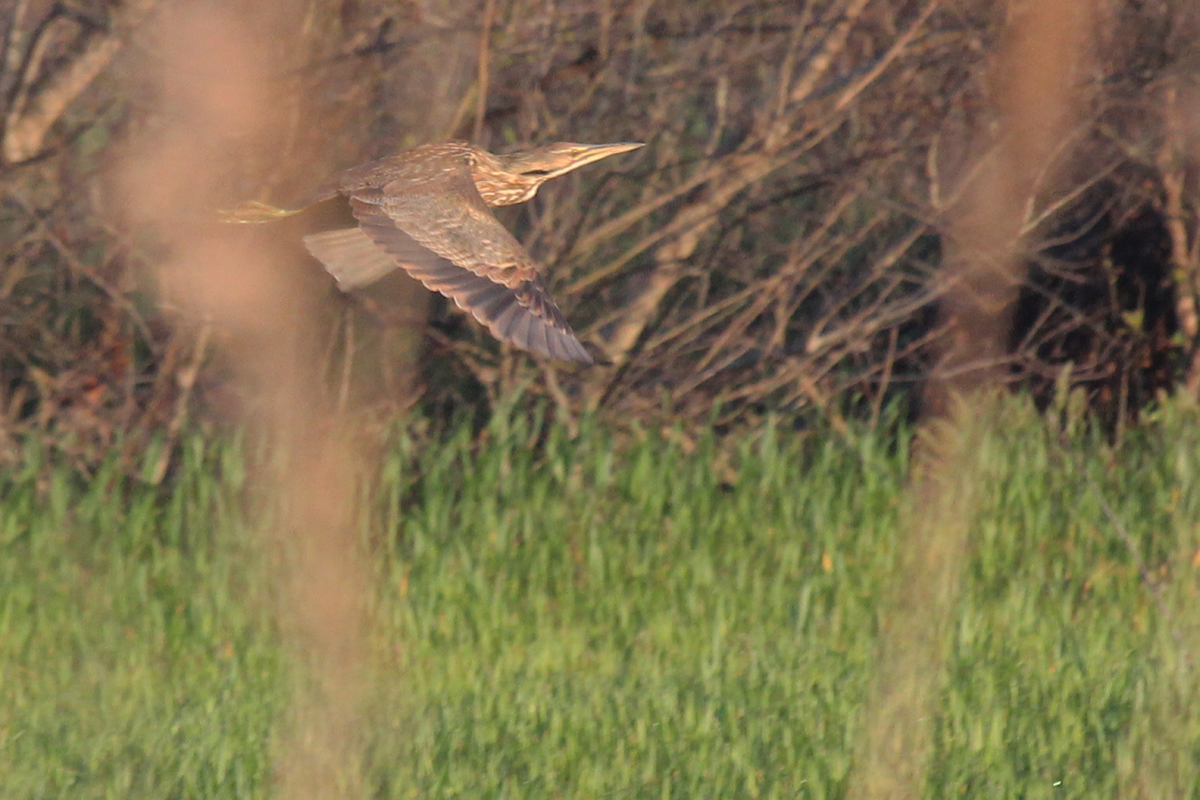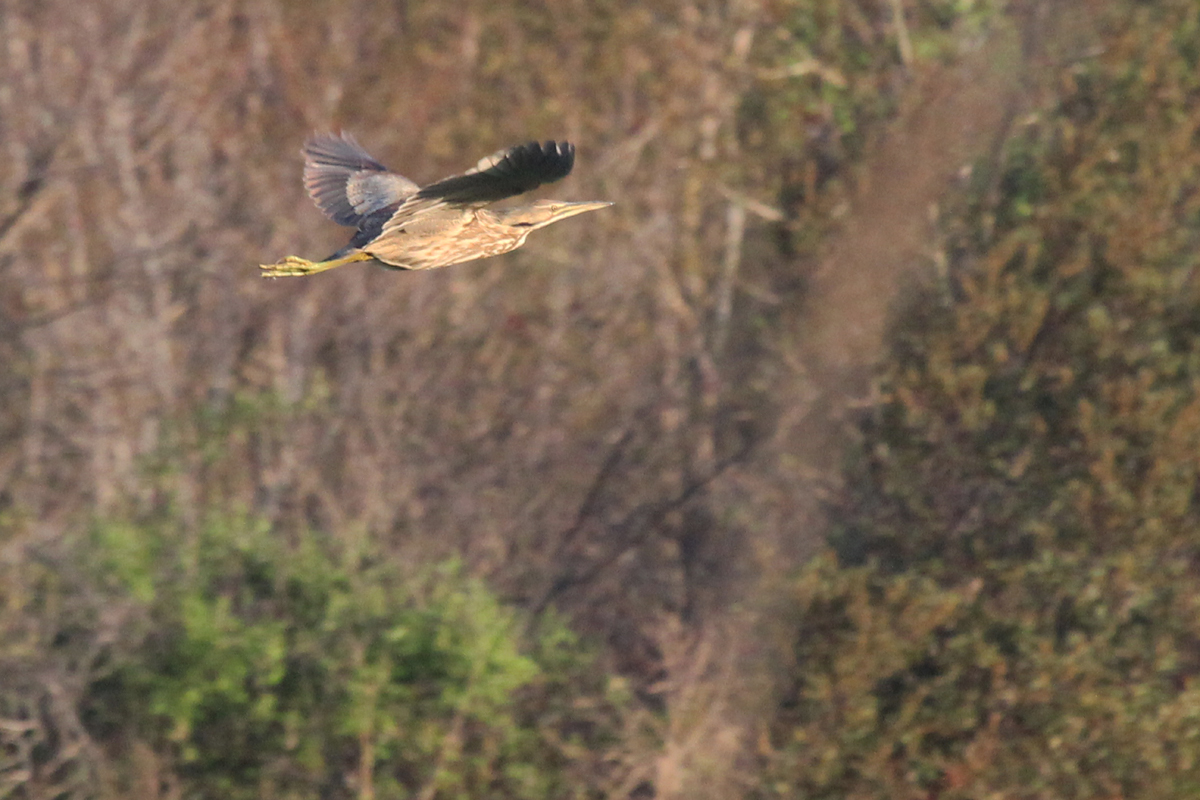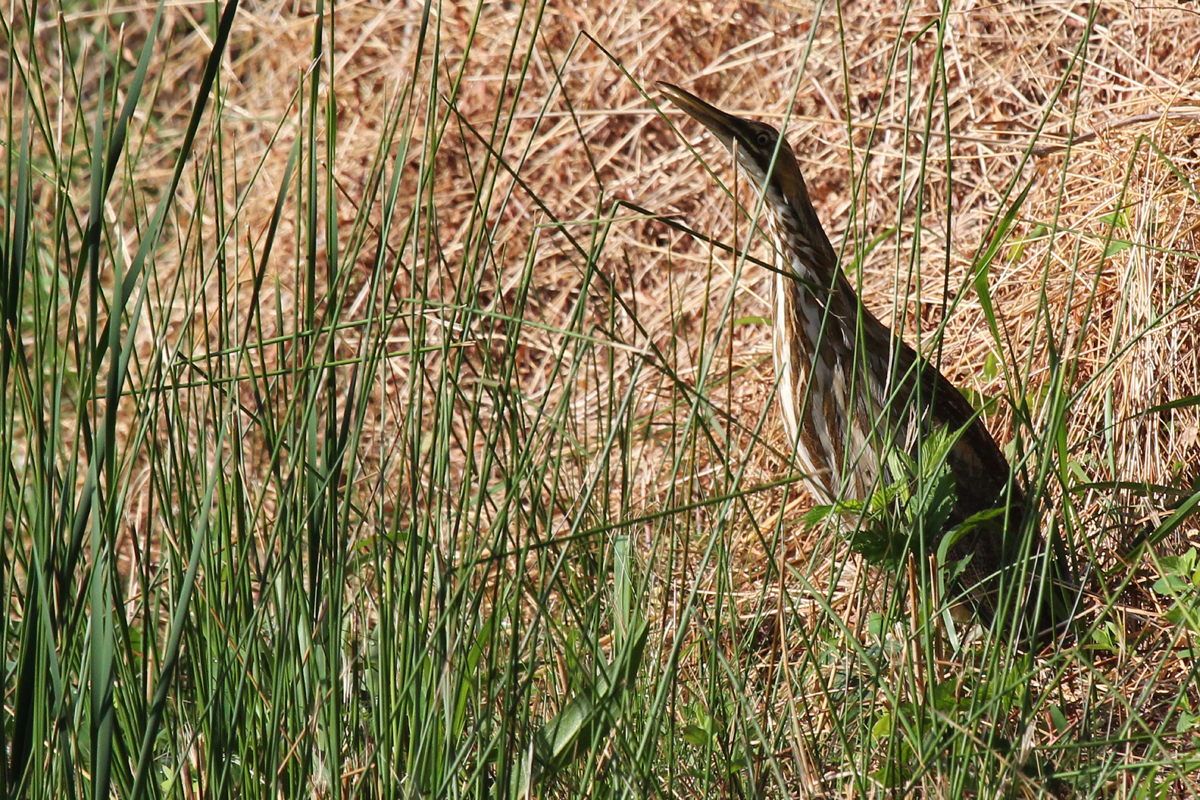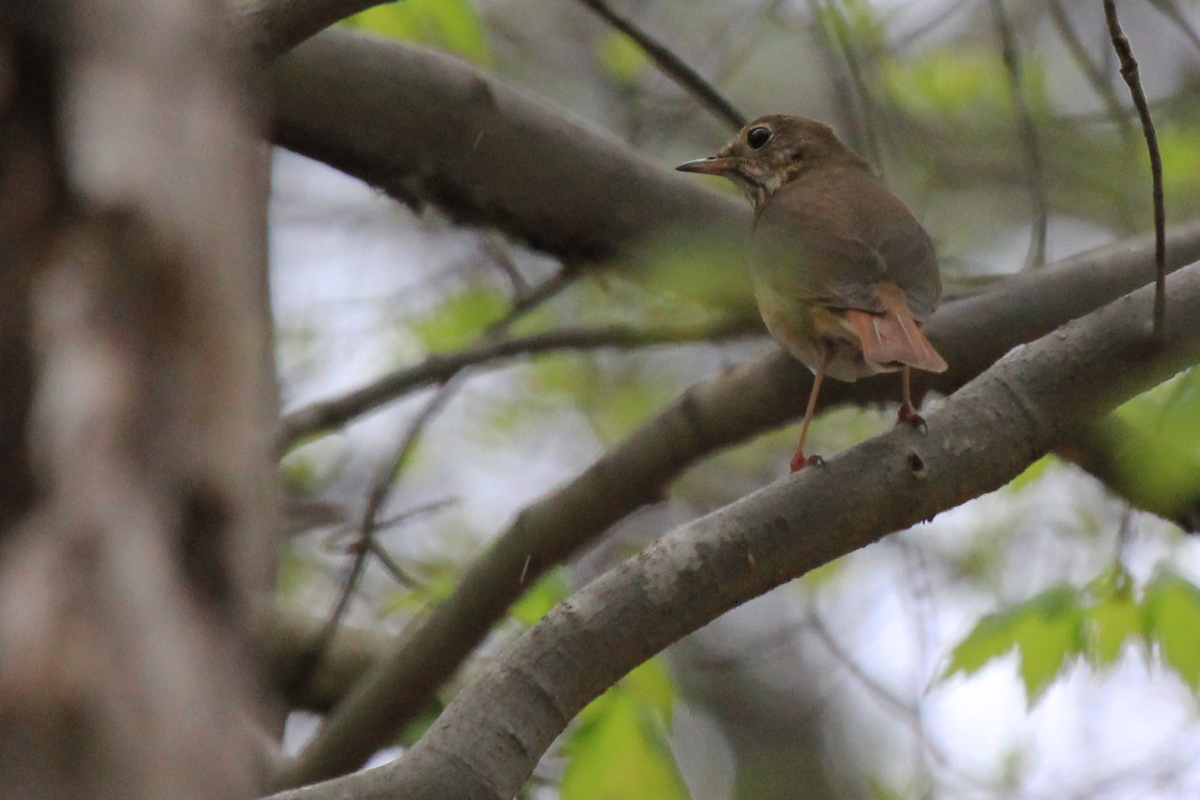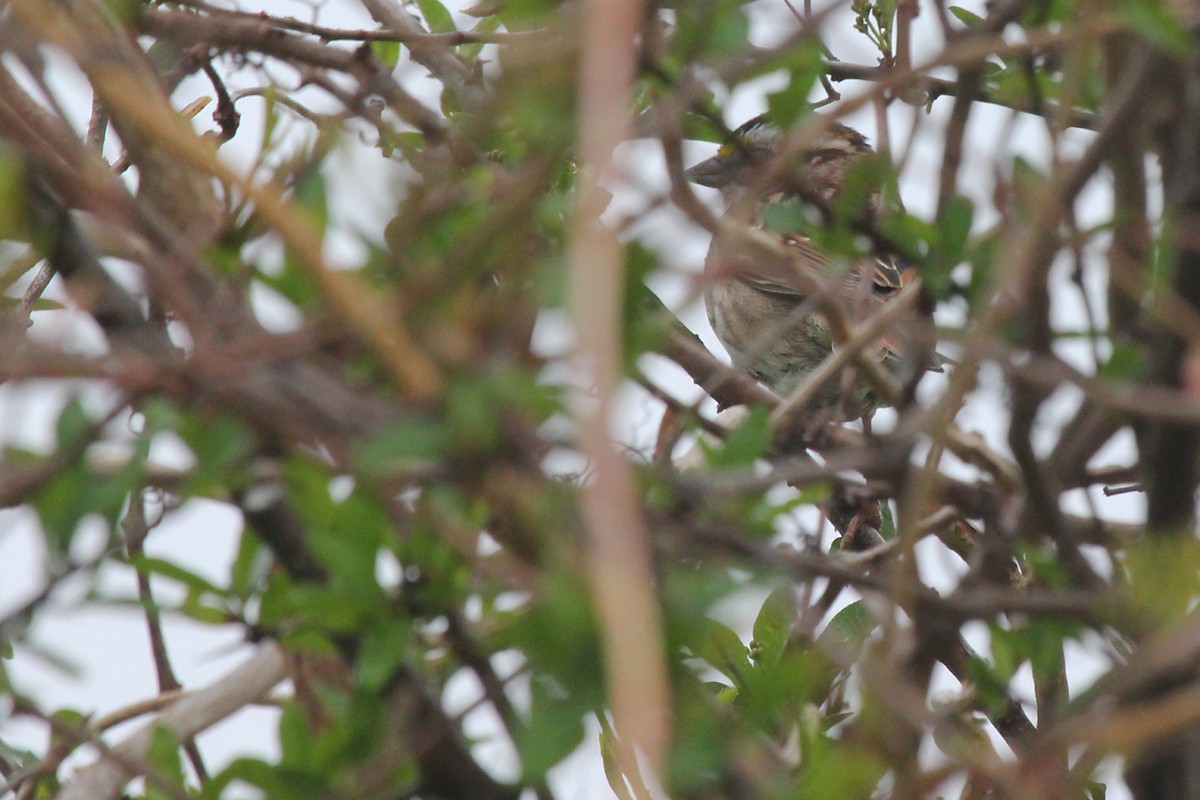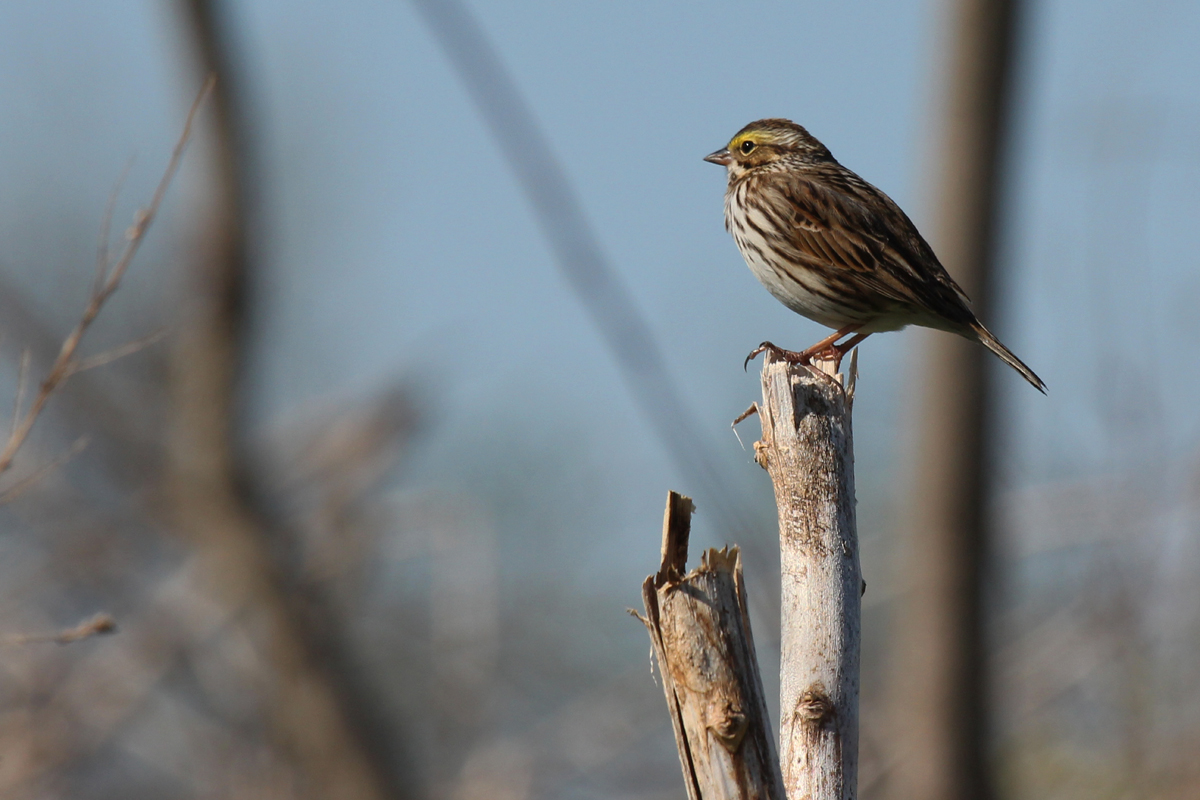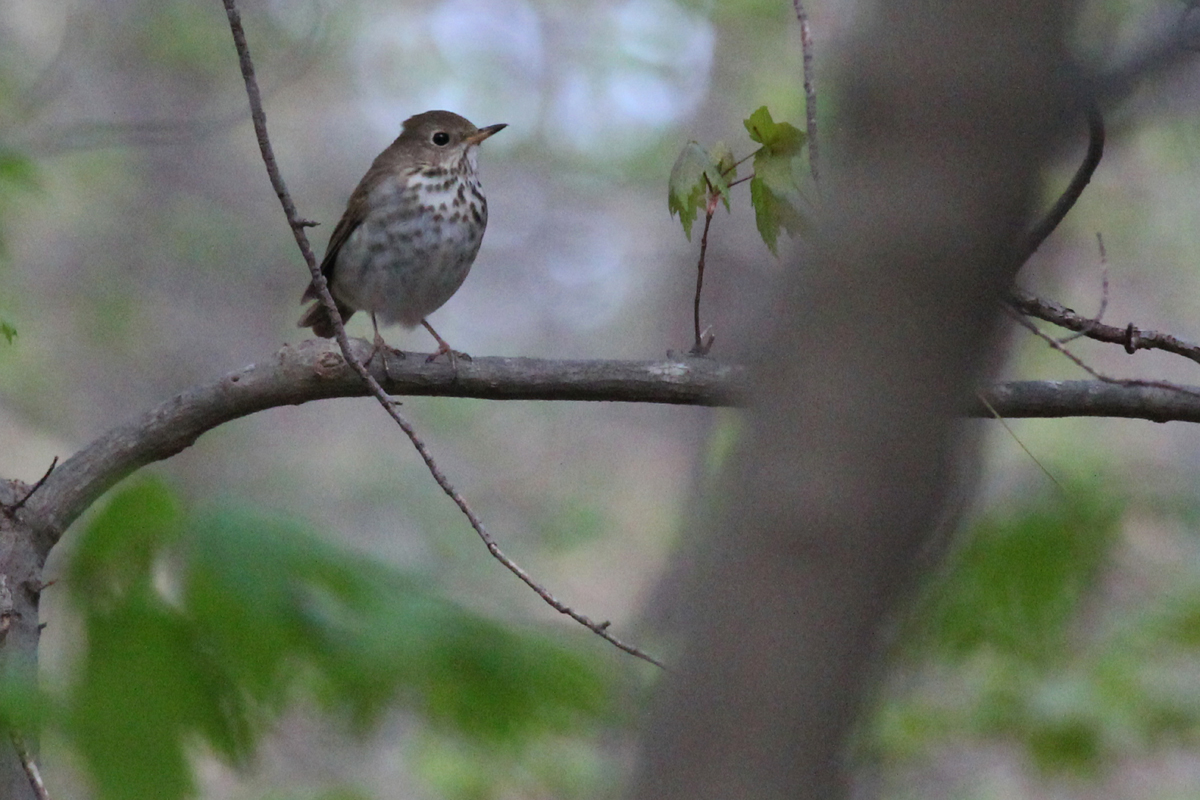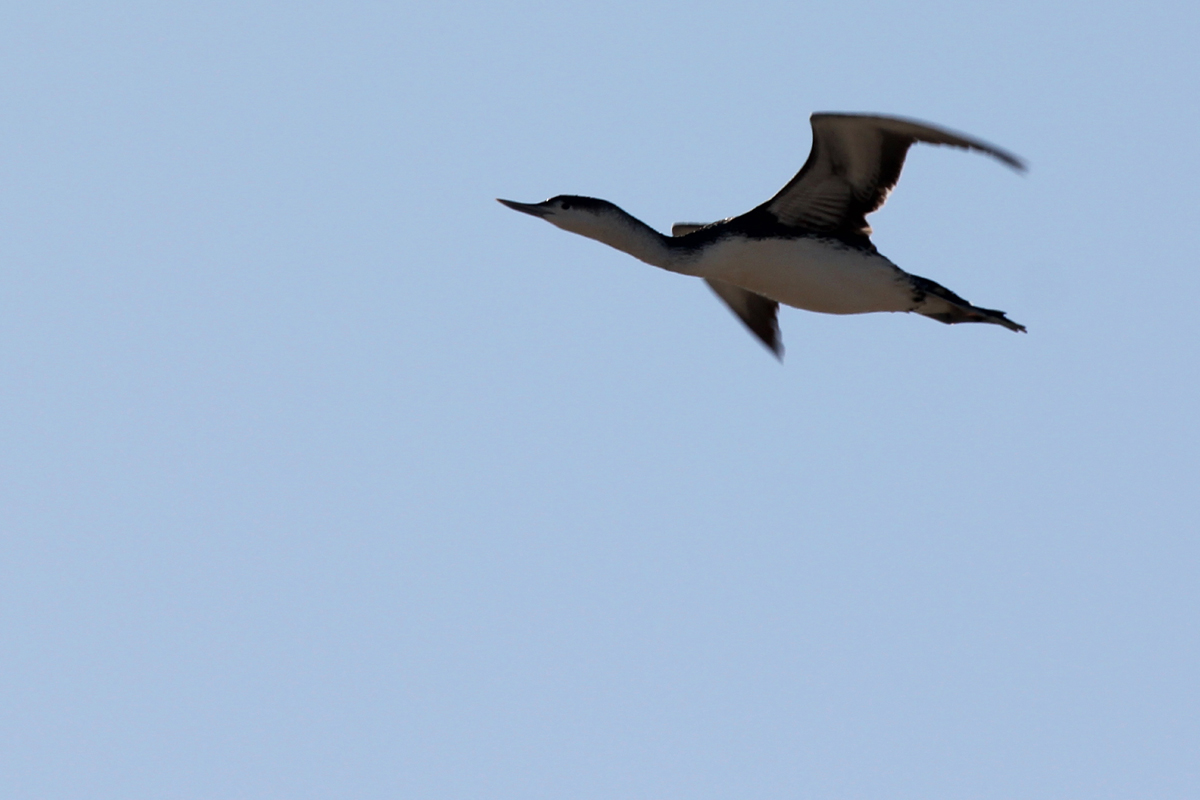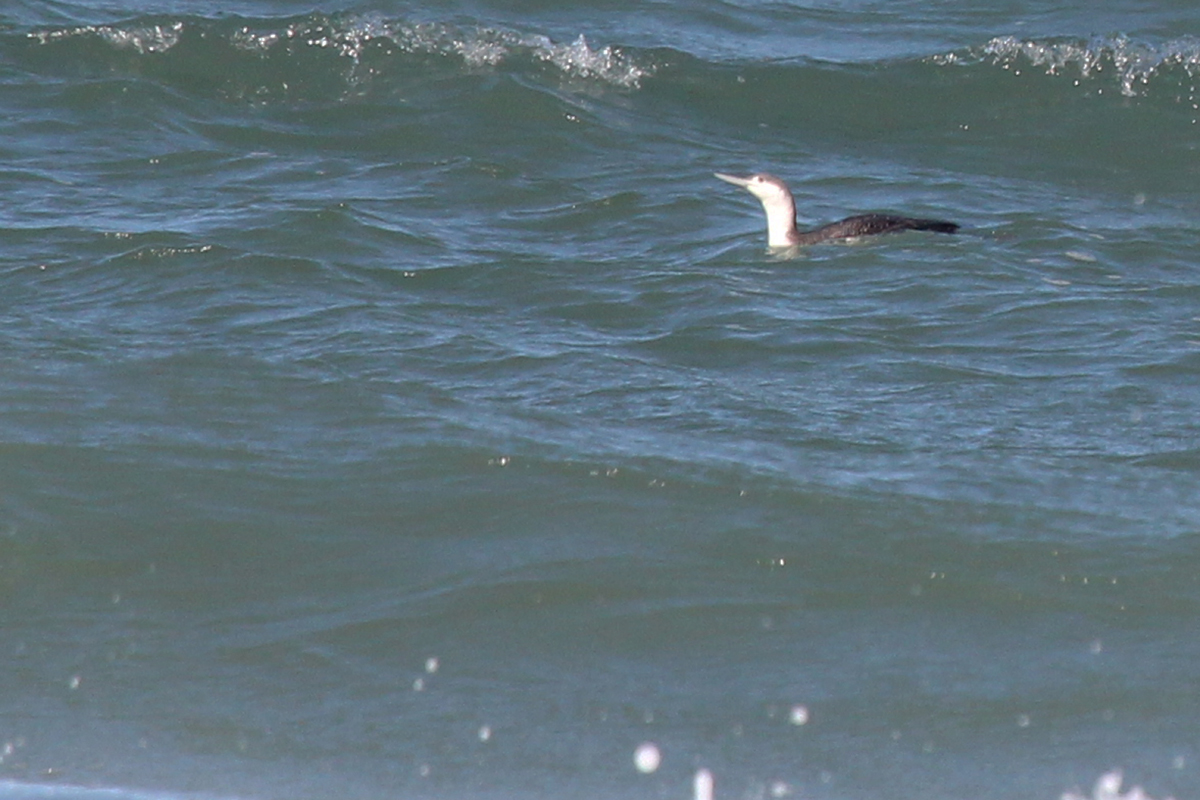 In addition to all of the above, we had quite a few interesting records that warrant mention this period! WILD TURKEYS have been popping up at unusual locations recently, with some being found at Marshview Park, and a report on 12 Apr from Camp Pendleton SMR (obs. Chris Michels) which is the first for this area of the oceanfront portion of the city. Most past records for this species have been centered around the Blackwater portion of southwestern Virginia Beach, with reports every now and then south of Indian River Road in Pungo. An adult BLACK-CROWNED NIGHT-HERON found on 15 Apr at Princess Anne WMA's Whitehurst Tract (obs. Rob Bielawski) was a first eBird record for the hotspot. Our first photographed record of a HOUSE WREN came finally on 15 Apr at a private residence in Lago Mar (ph. Mary Catherine Miguez). With Jan/Feb being so frigidly cold, this species was incredibly not documented at all until springtime this year. In a typical year, there are at least some winter records here. While our first LEAST BITTERN report of the spring occurred very early in April, a record on 19 Apr at Back Bay NWR (obs. Karen & Tom Beatty) was the first within expected dates for the city. Lastly, an AMERICAN PIPIT was found foraging around the main parking area at Back Bay NWR on 17 Apr (ph. Karen & Tom Beatty). Over the last several days of the reporting period, the bird continued to be logged, and some great photographs of it can be seen in this pair of checklists (ph. Karen & Tom Beatty and ph. Mary Catherine Miguez). Usually observations of this species are in large fields, and views typically aren't so desirable. So seeing photographs of this caliber this late in the season (with the bird actually starting to show some breeding colors) is quite unique!
WEATHER: The story continued to be the same here in mid-April, with strong winds most days, and slightly below average temperatures when comparing to the past ten years. Average daily high temperatures did rise a bit again, increasing 4.5° from 63.4° F to 67.9° (-2.5° from prior 10-year average), with average daily low temperatures also increasing, 6.9° from 42.1° to 49.0° F (-2.0° from prior 10-year average). Overall, temperatures ranged from a minimum of 39° F (17 Apr) to a maximum of 82° (14 Apr). A total of 1.48" of rain fell during the period, spread across three days with measurement amounts, with a maximum of 1.09" falling on Monday, 16 Apr. Maximum sustained winds at Oceana this period were 33 mph and gusts reached 44 mph (16 Apr) as a strong front passed over the region. No tidal surge events affected the Sewell's Point tide gauge this period, though we did rise above 4 feet thanks to being on the high side of expected astronomical tide cycle. Sunrise/sunsets varied from 6:35 AM/7:35 PM (11 Apr) to 6:23 AM/7:43 PM (20 Apr), which means we gained 20 minutes of daylight during this period with a total of 13 hours, 19 minutes of 'Length of Day' to close the period!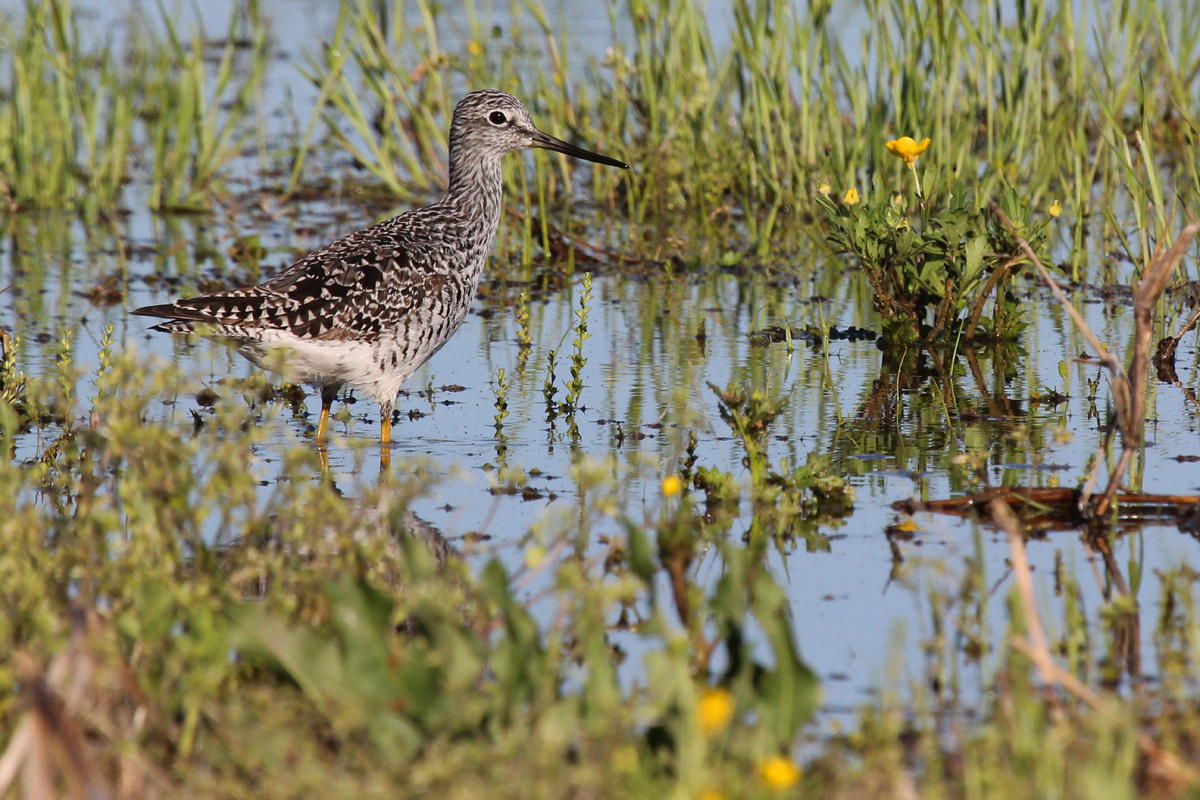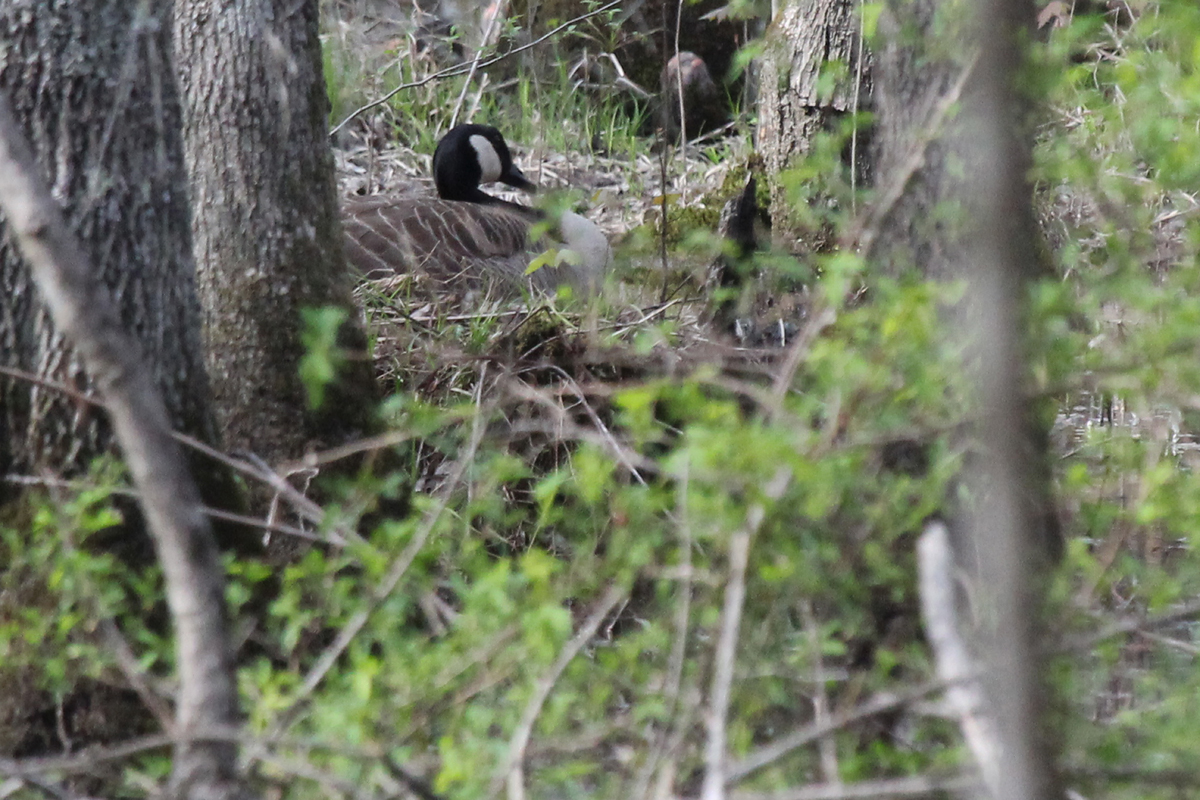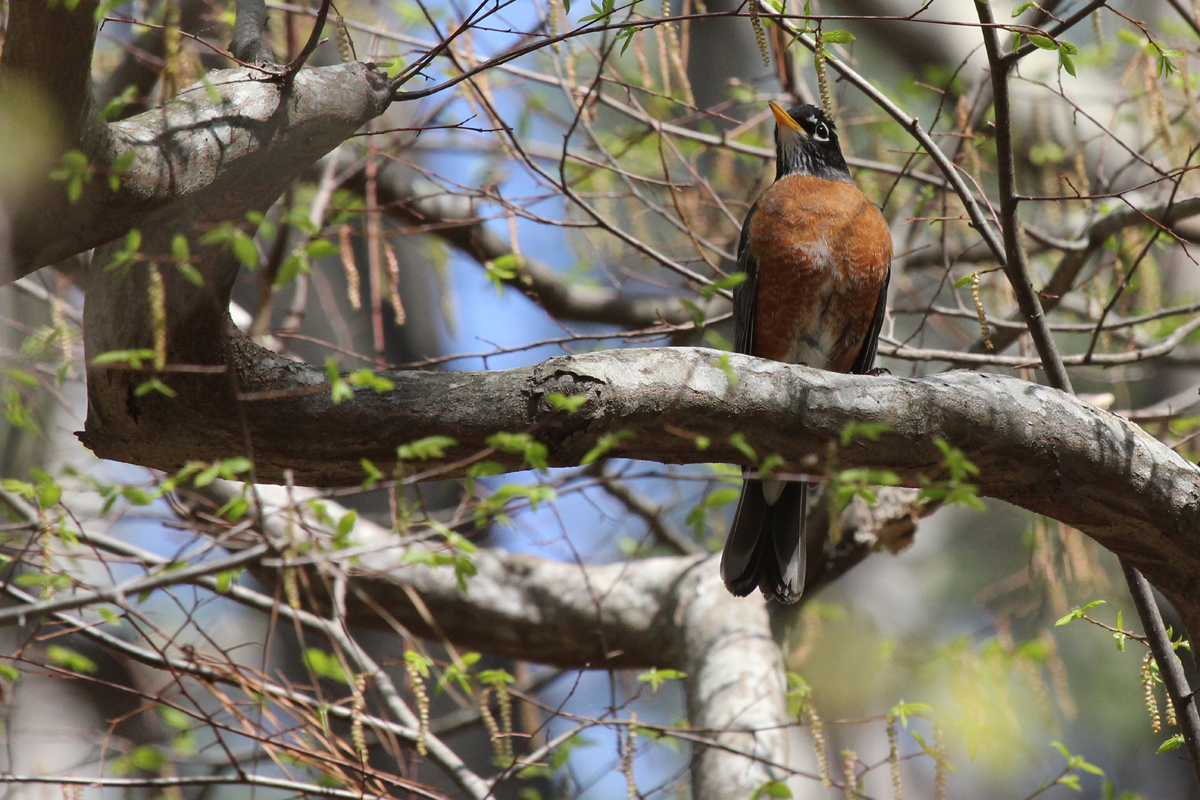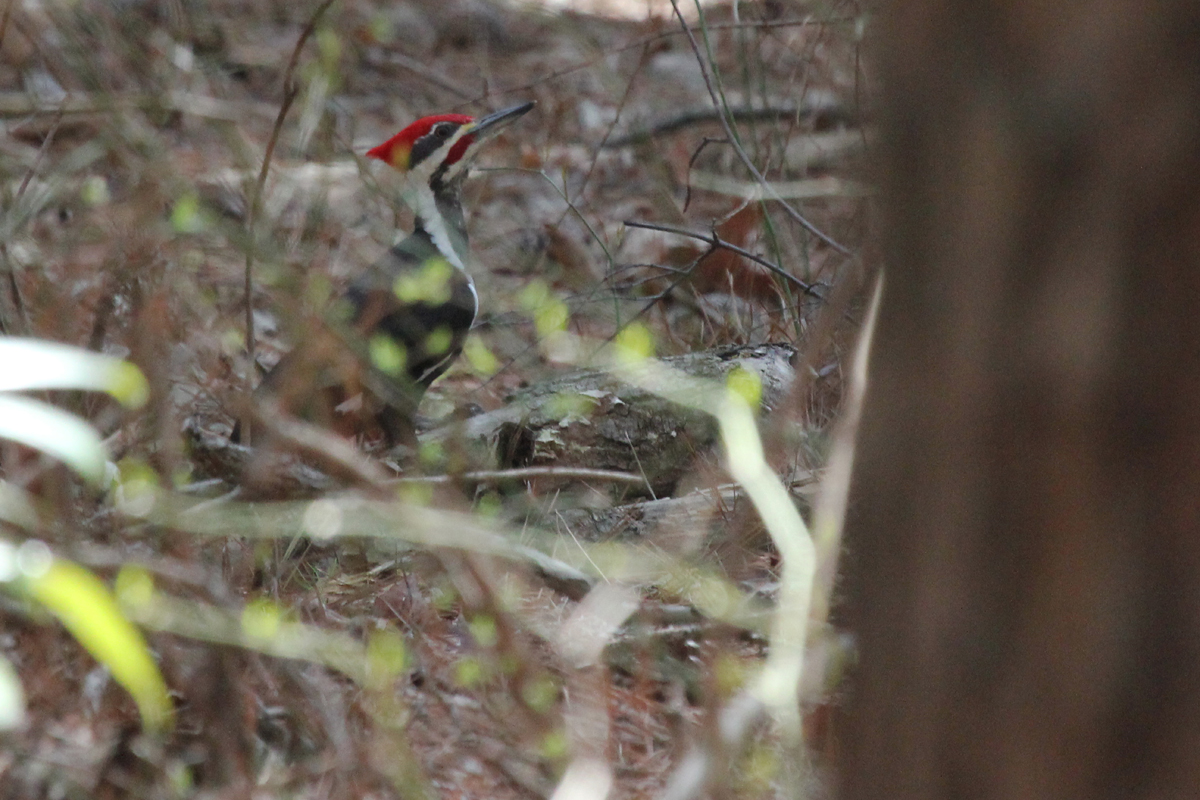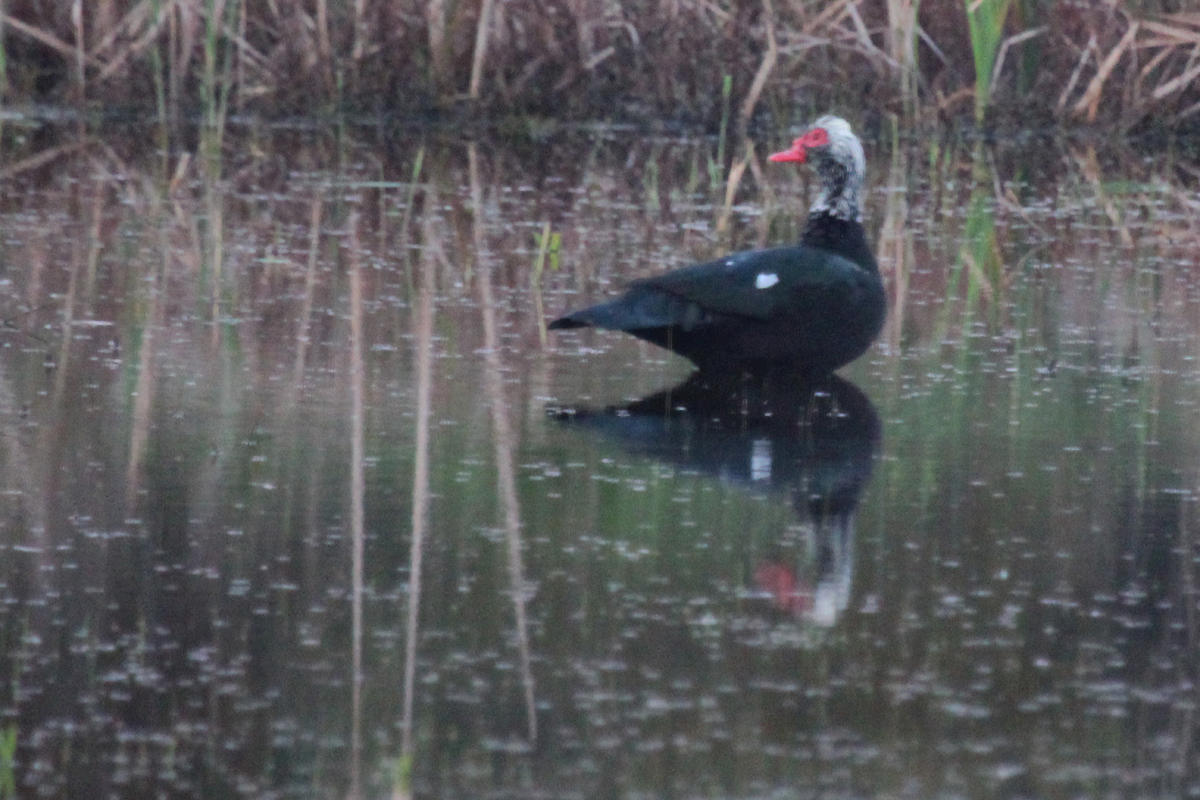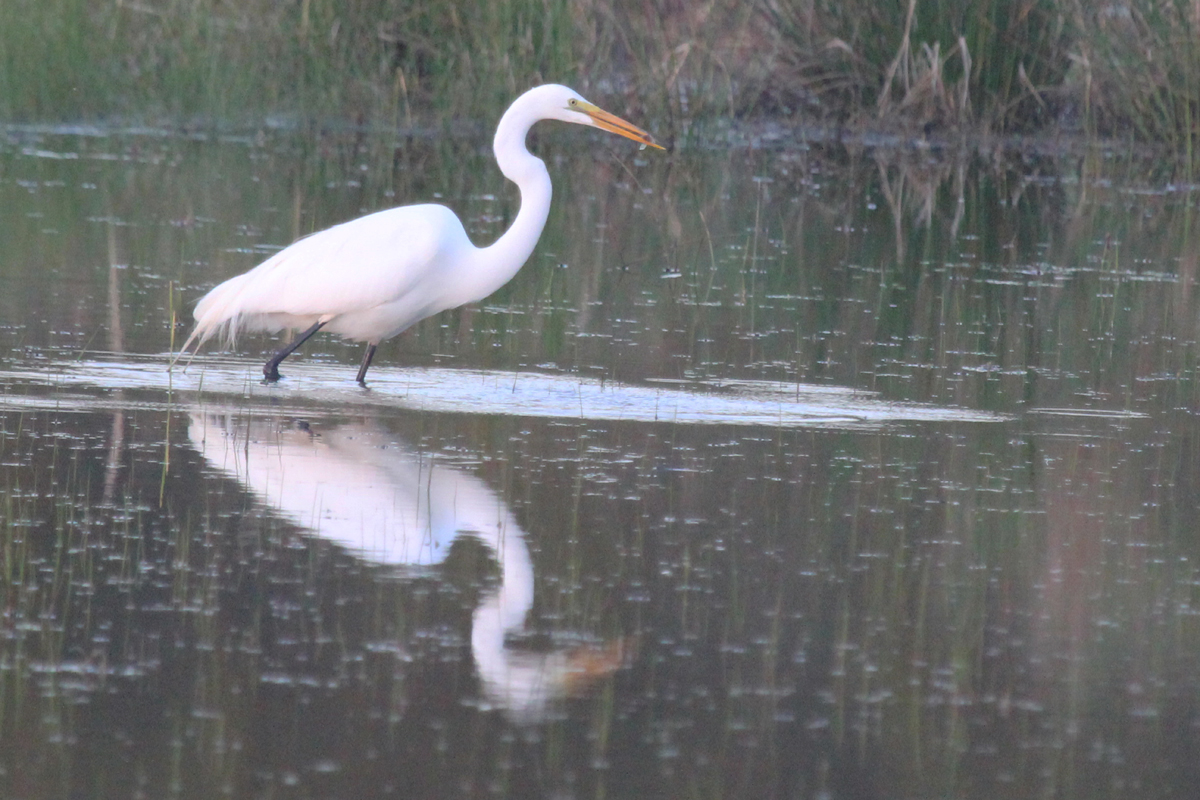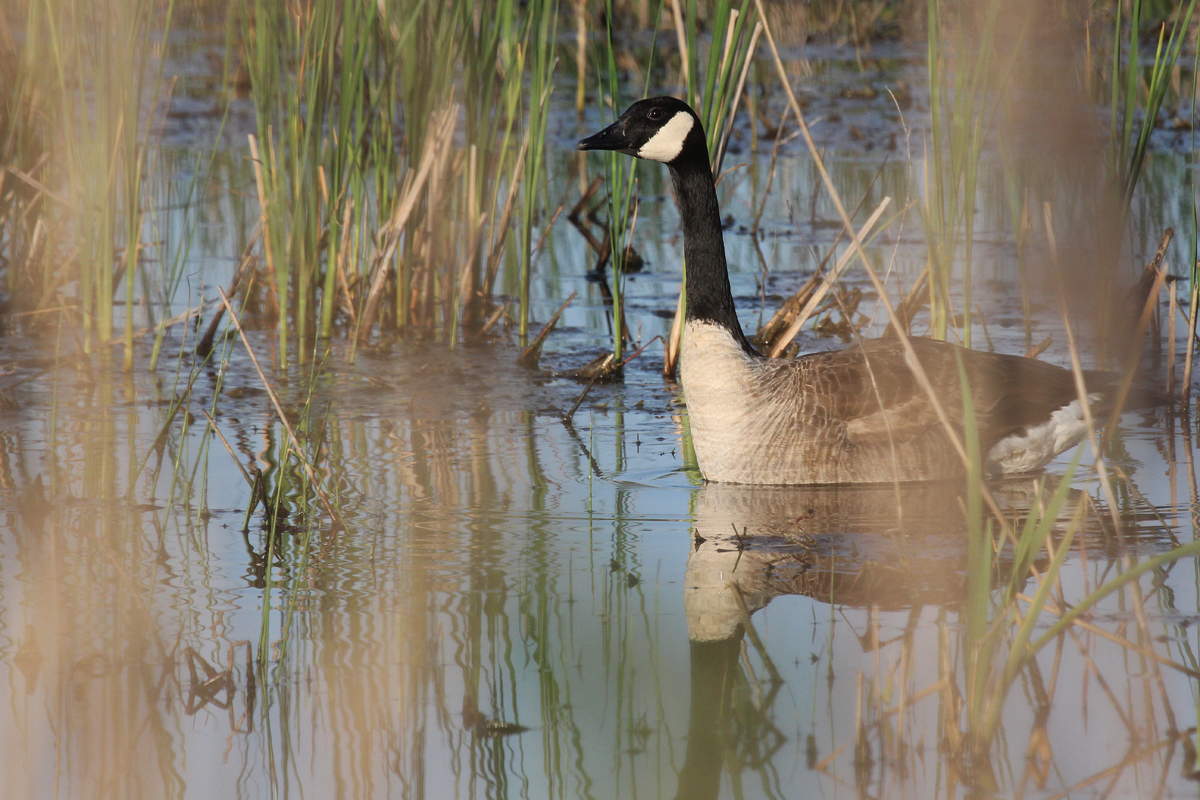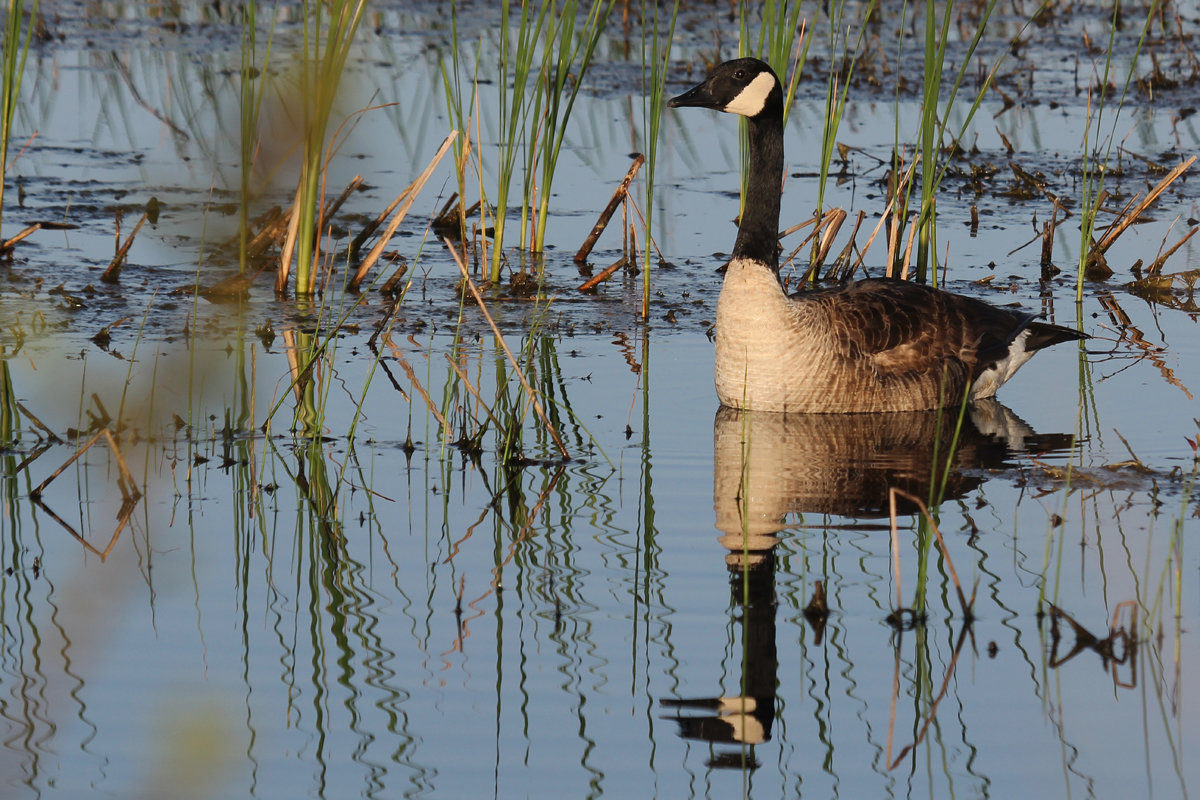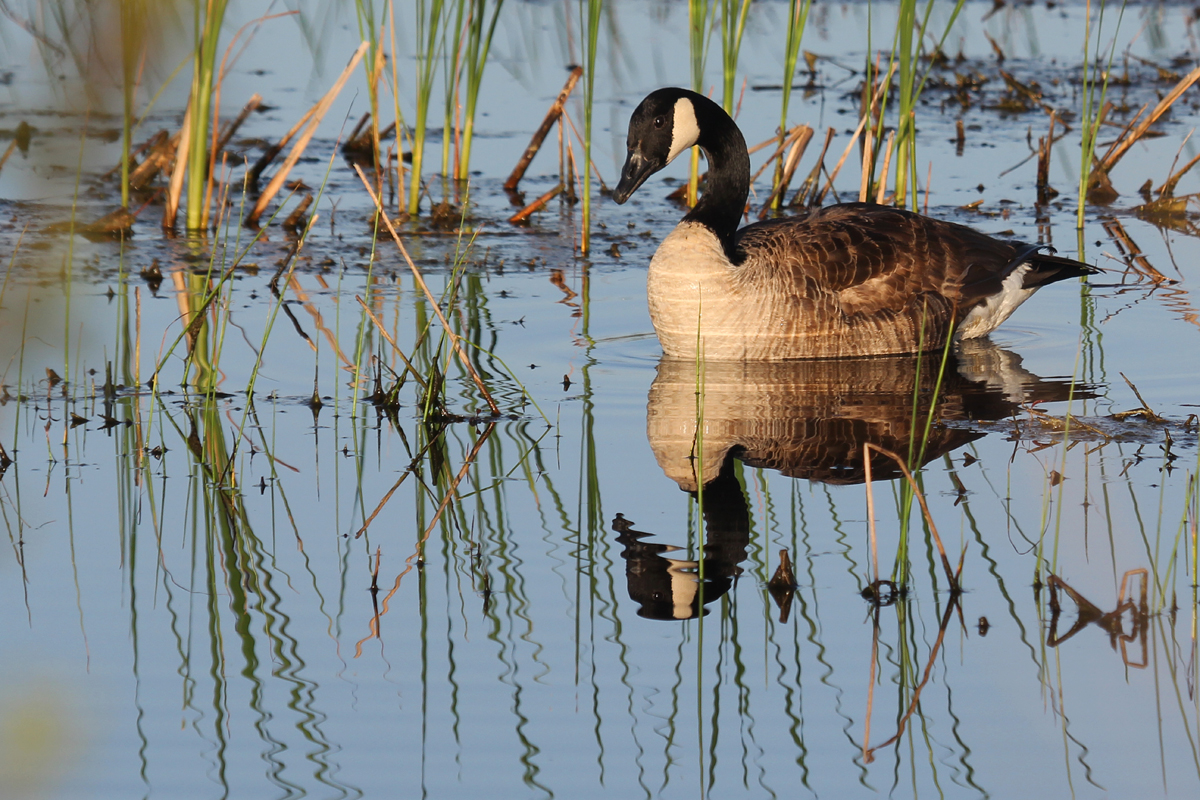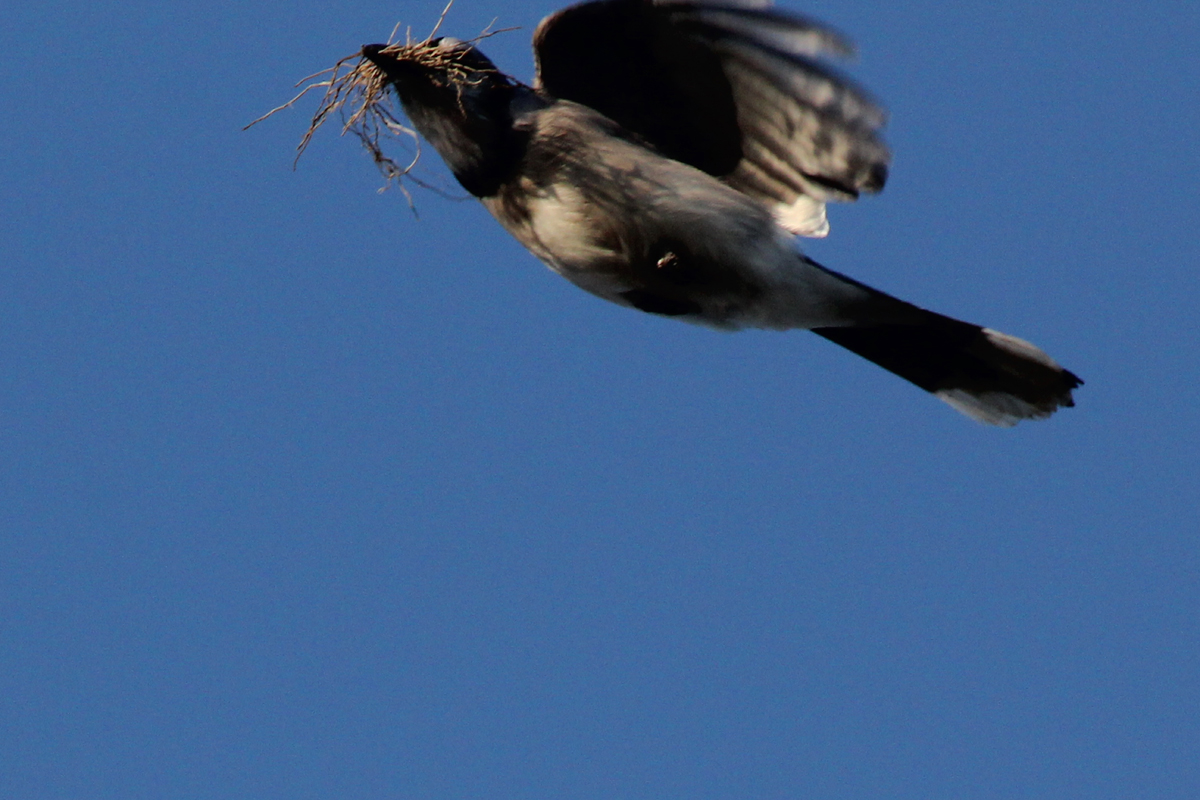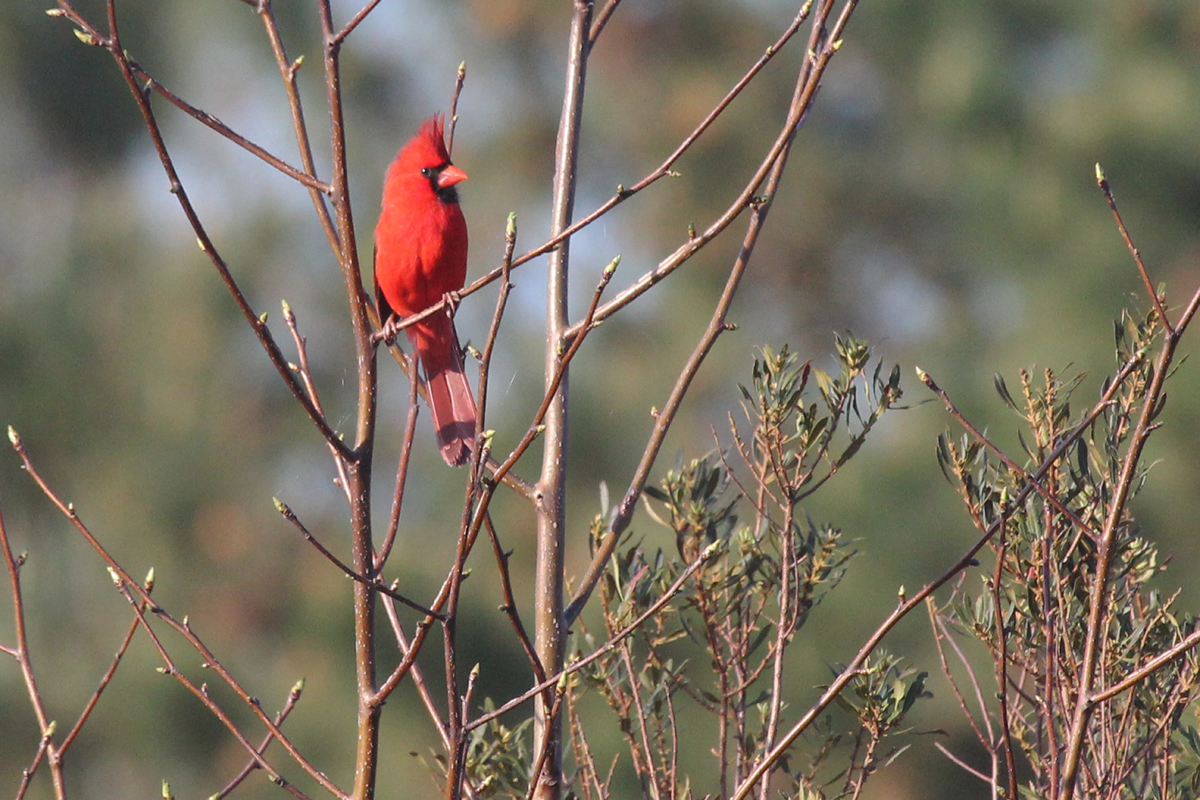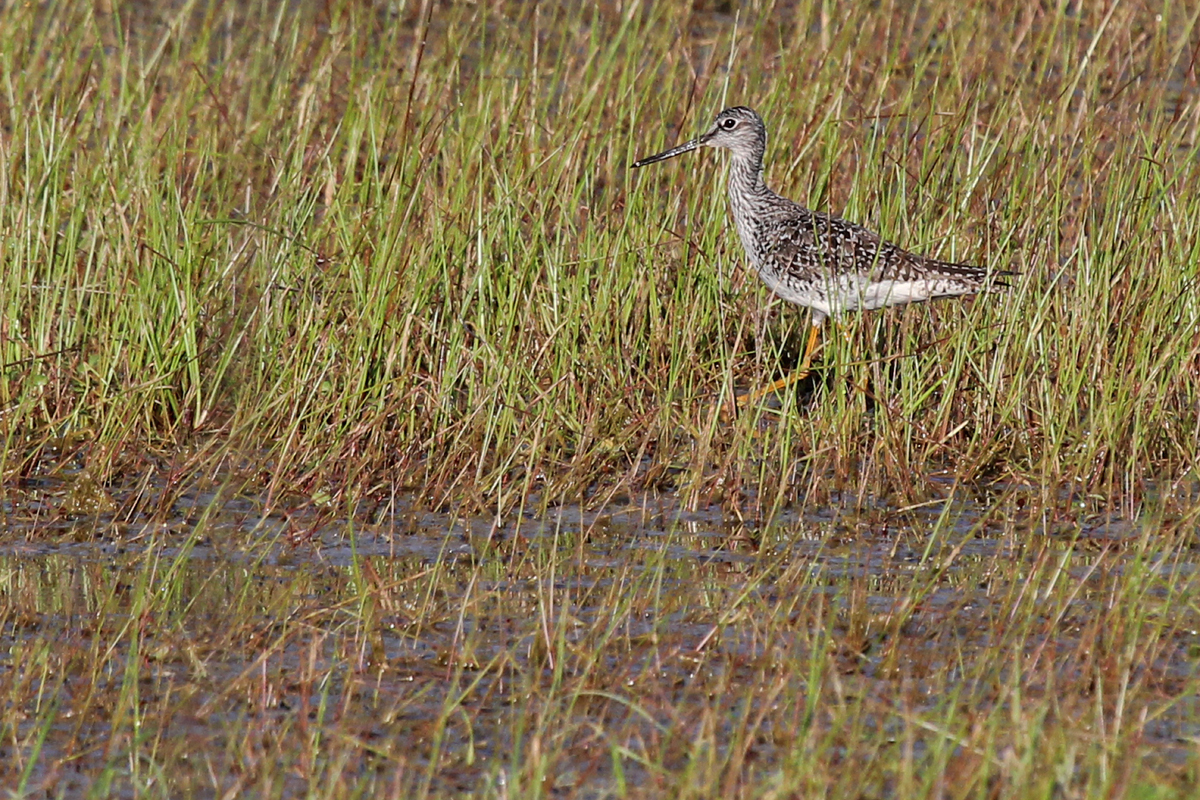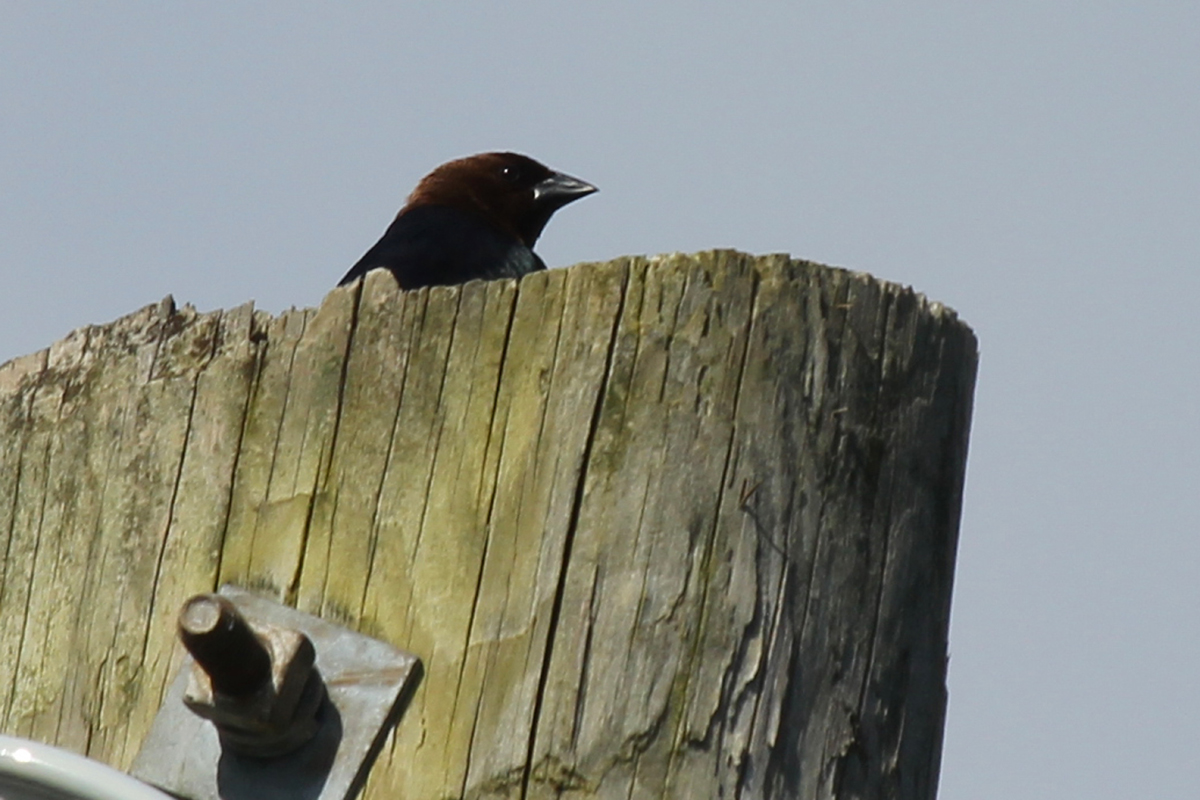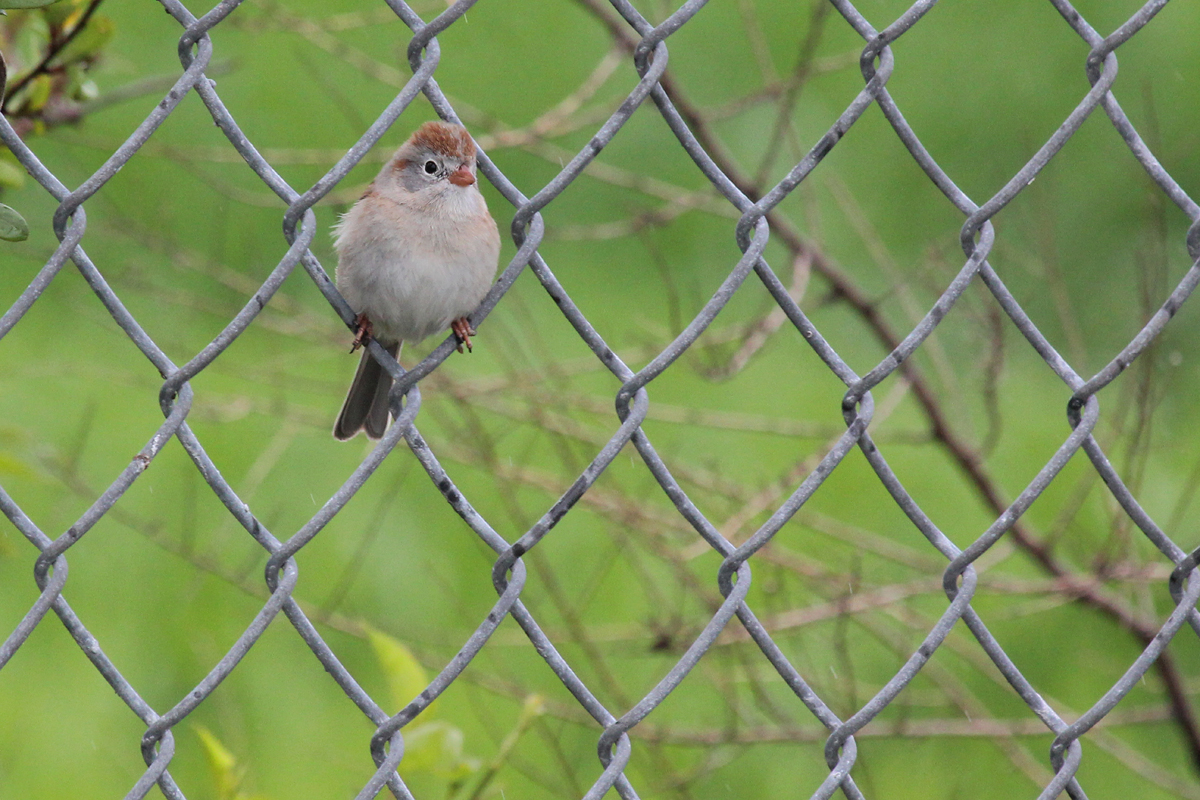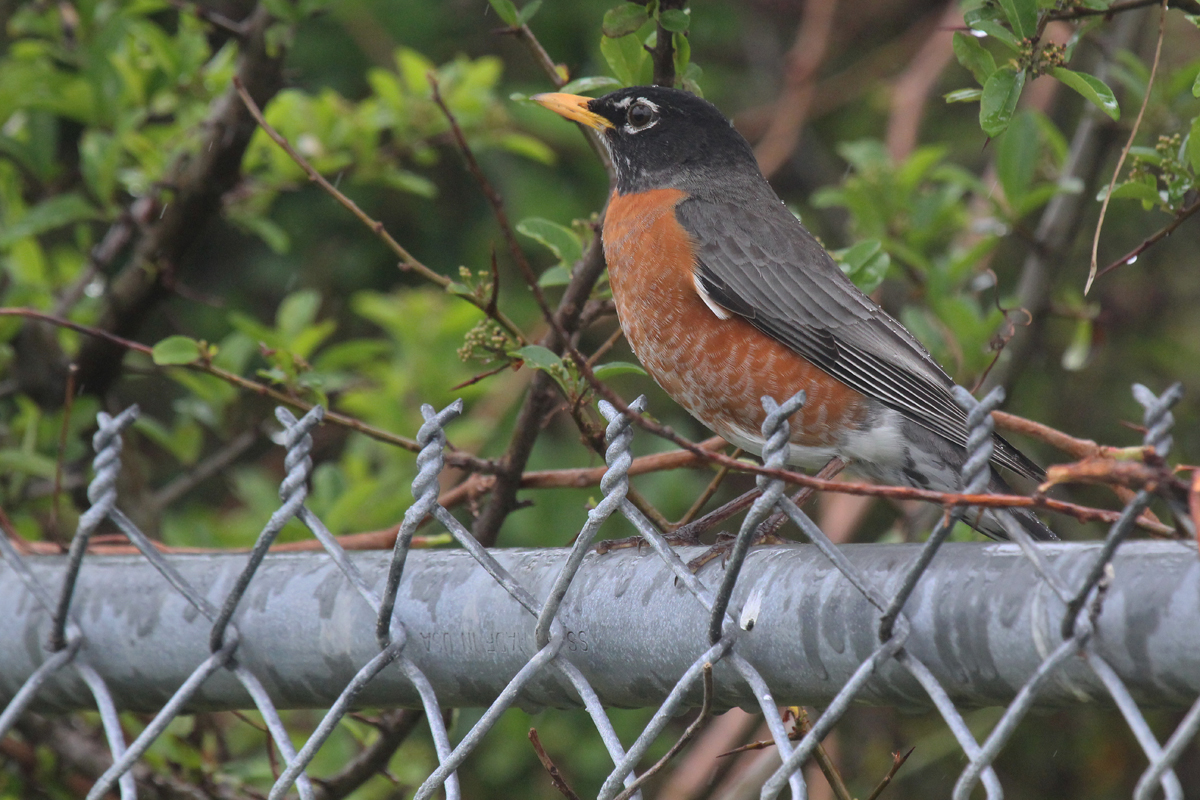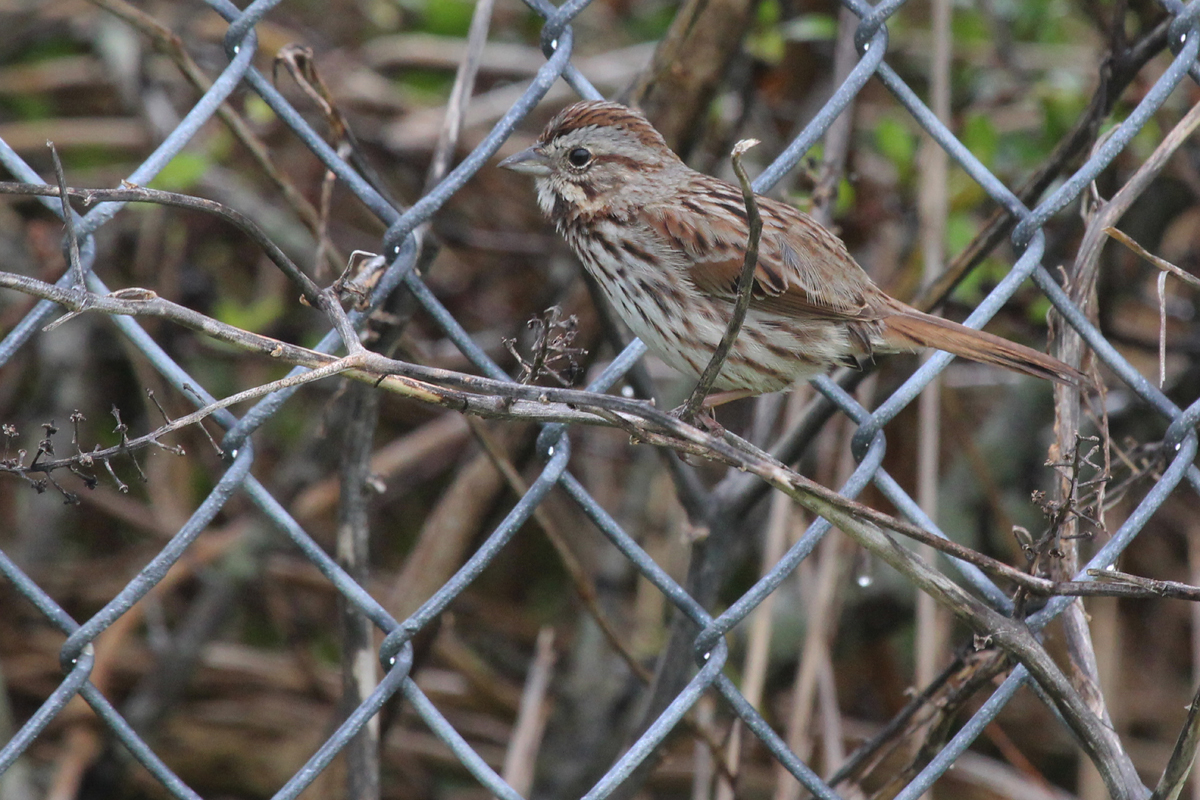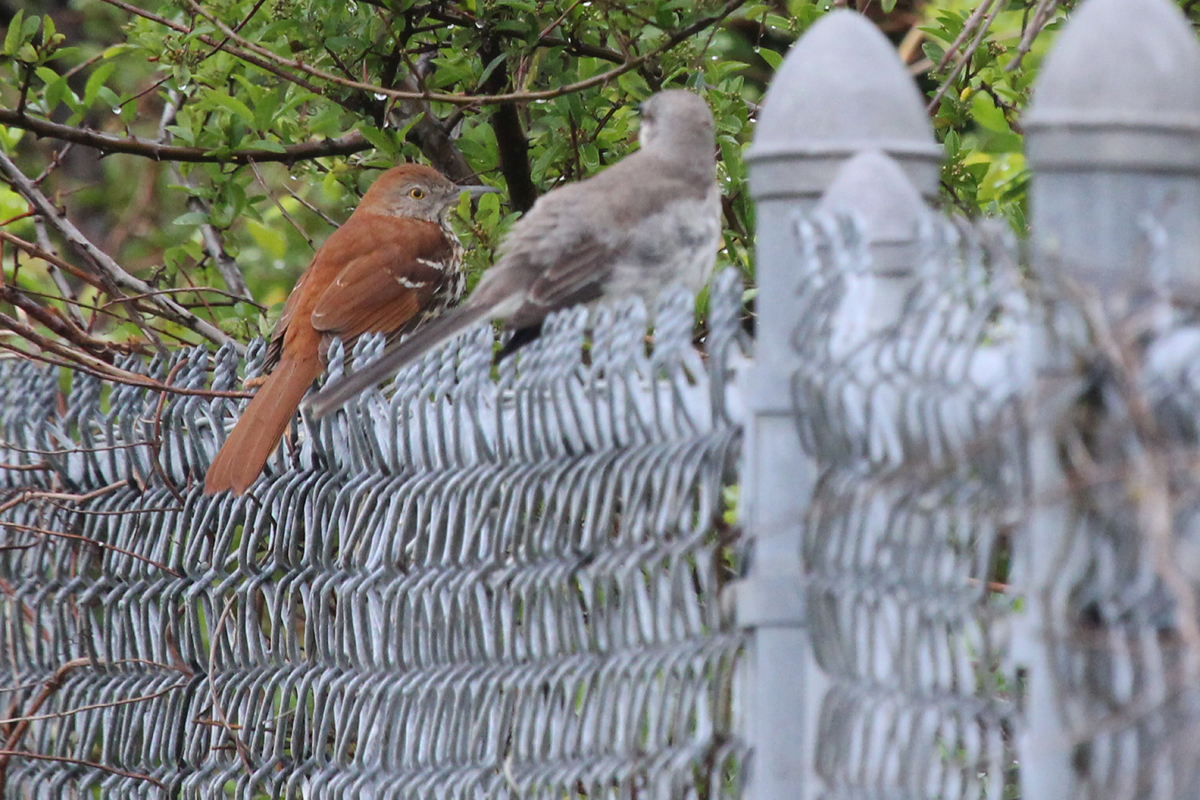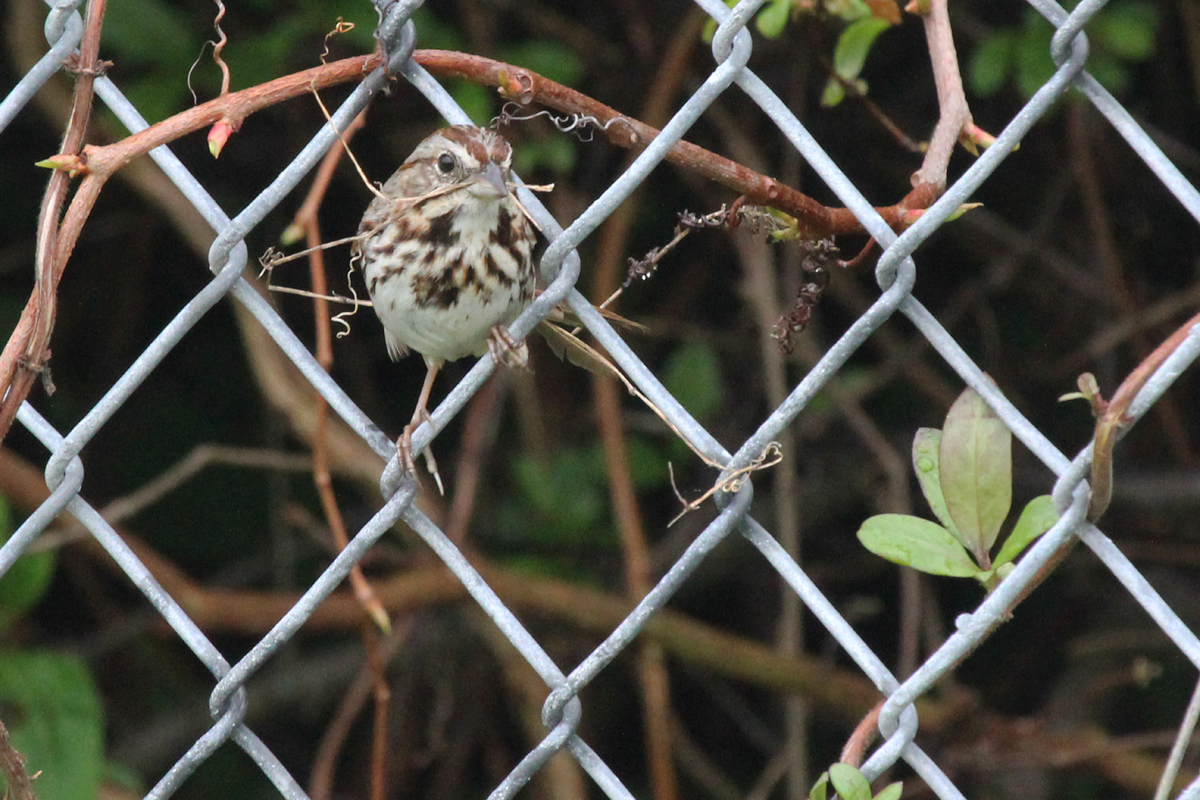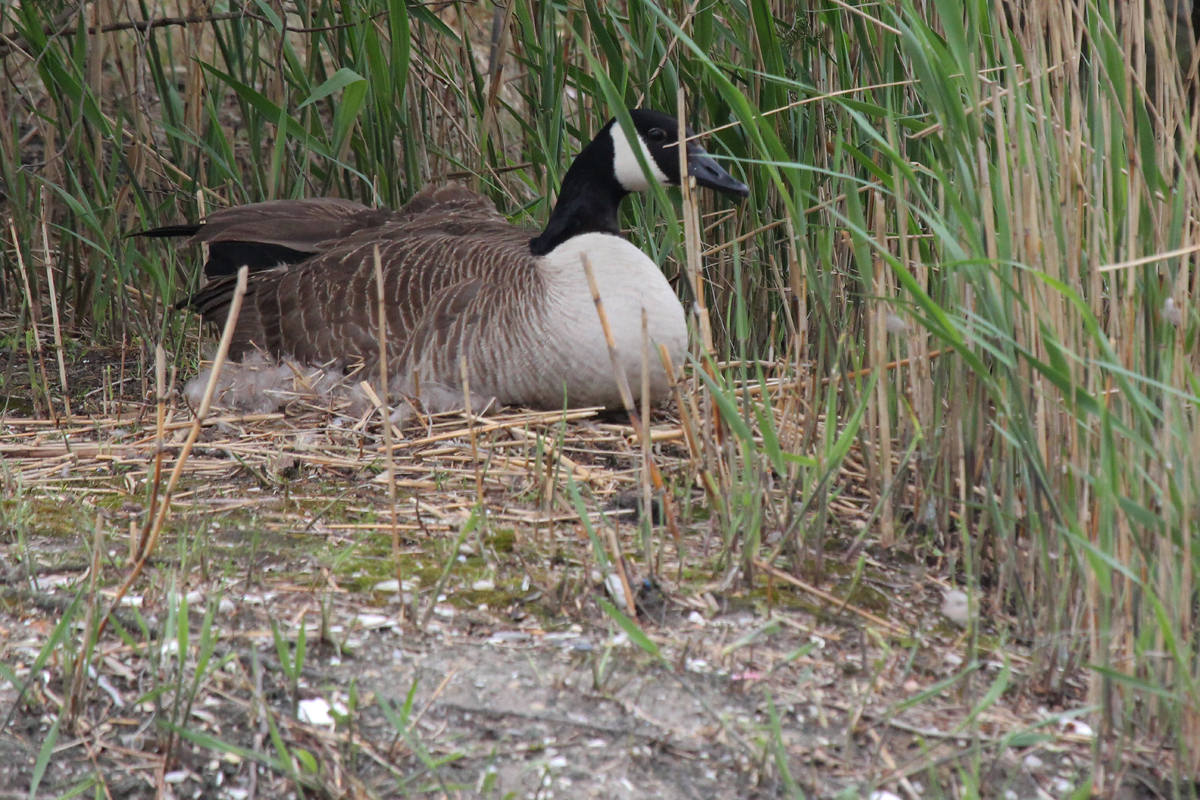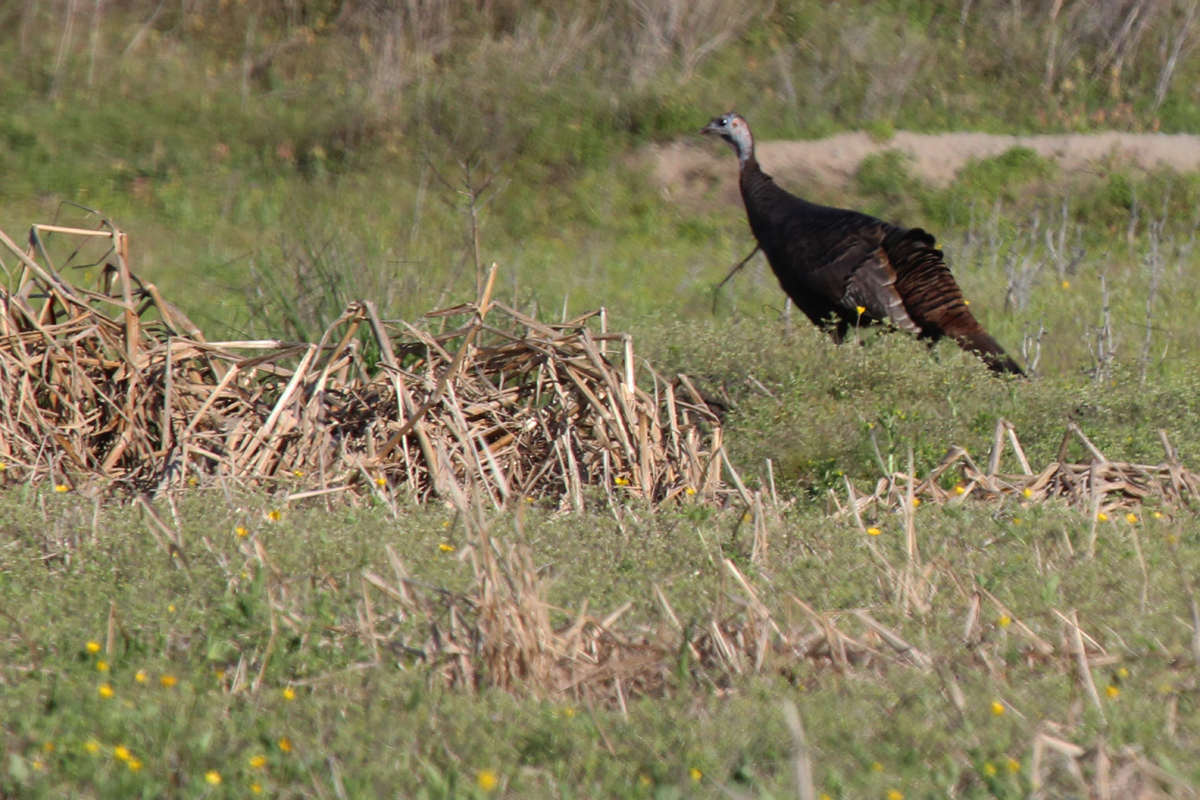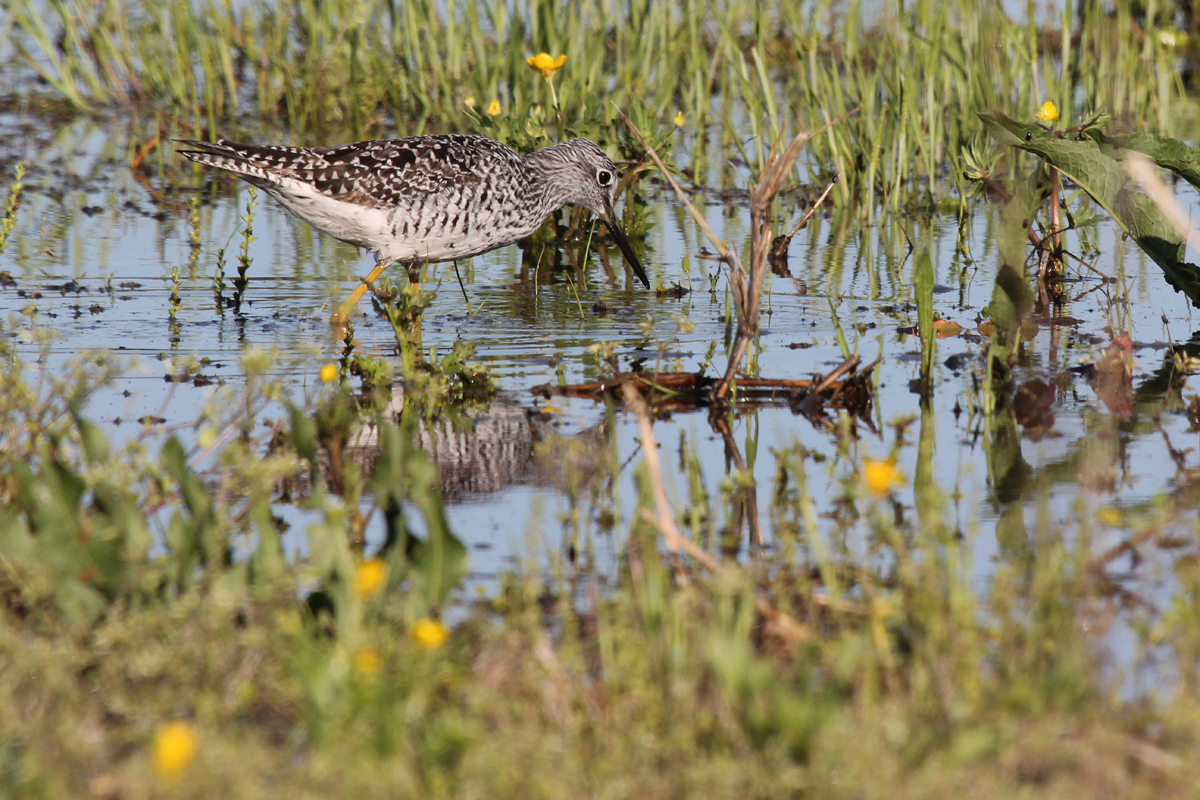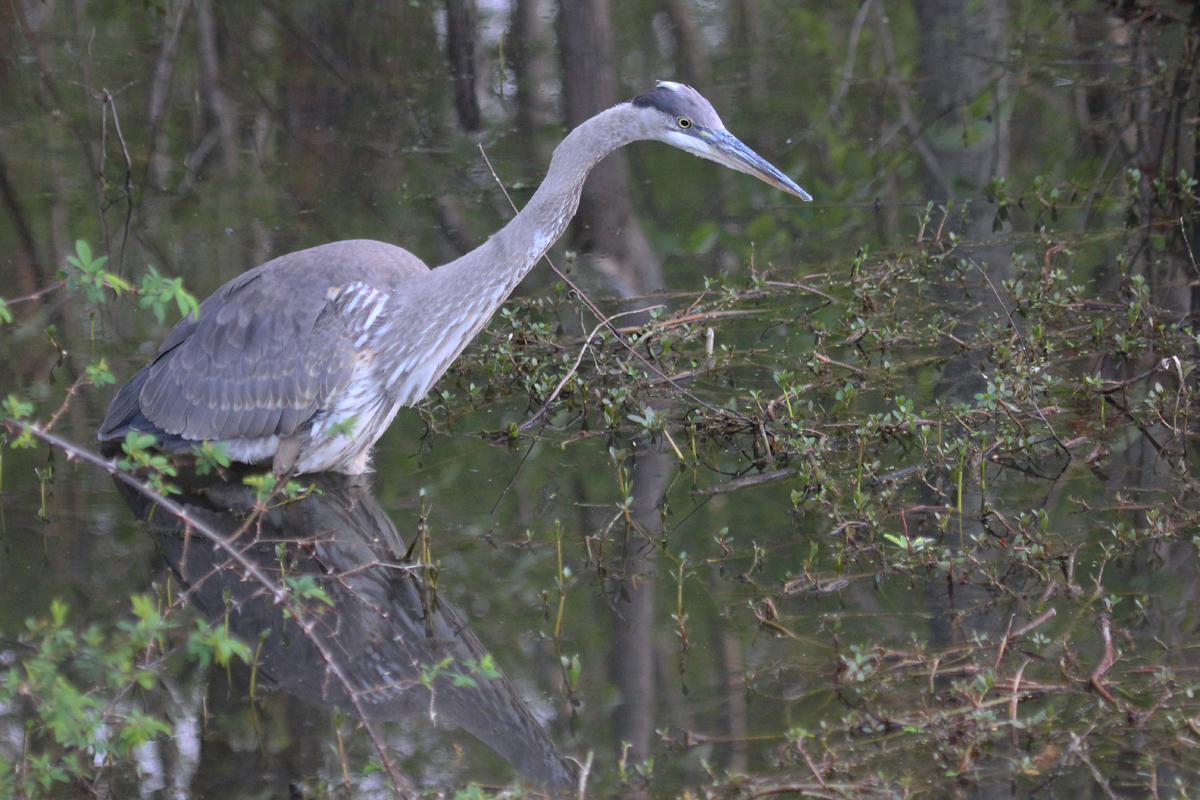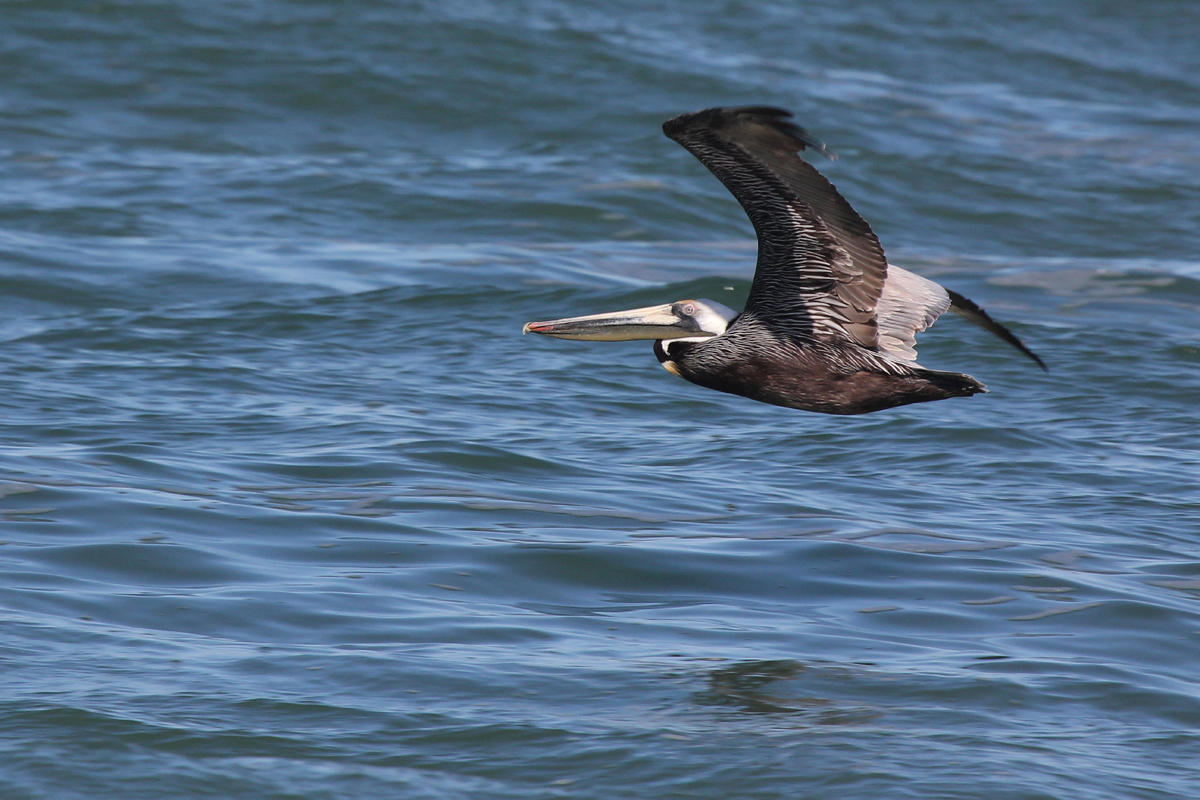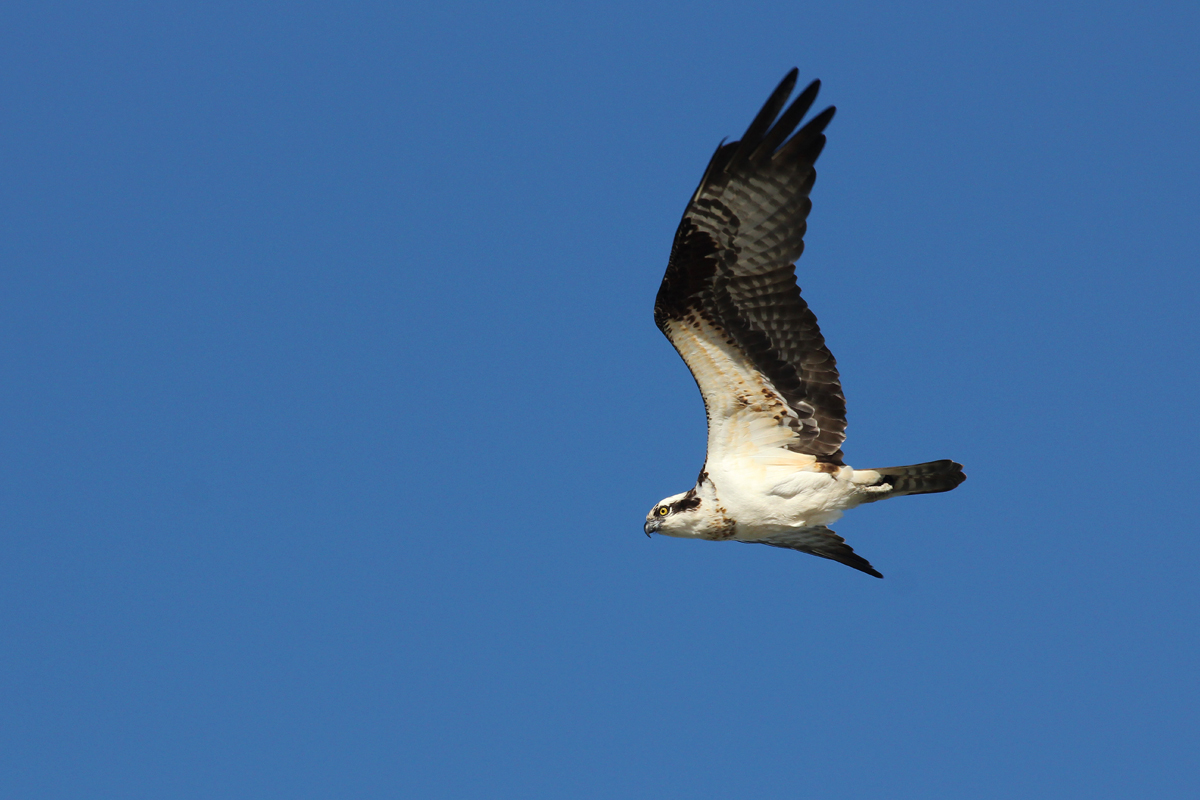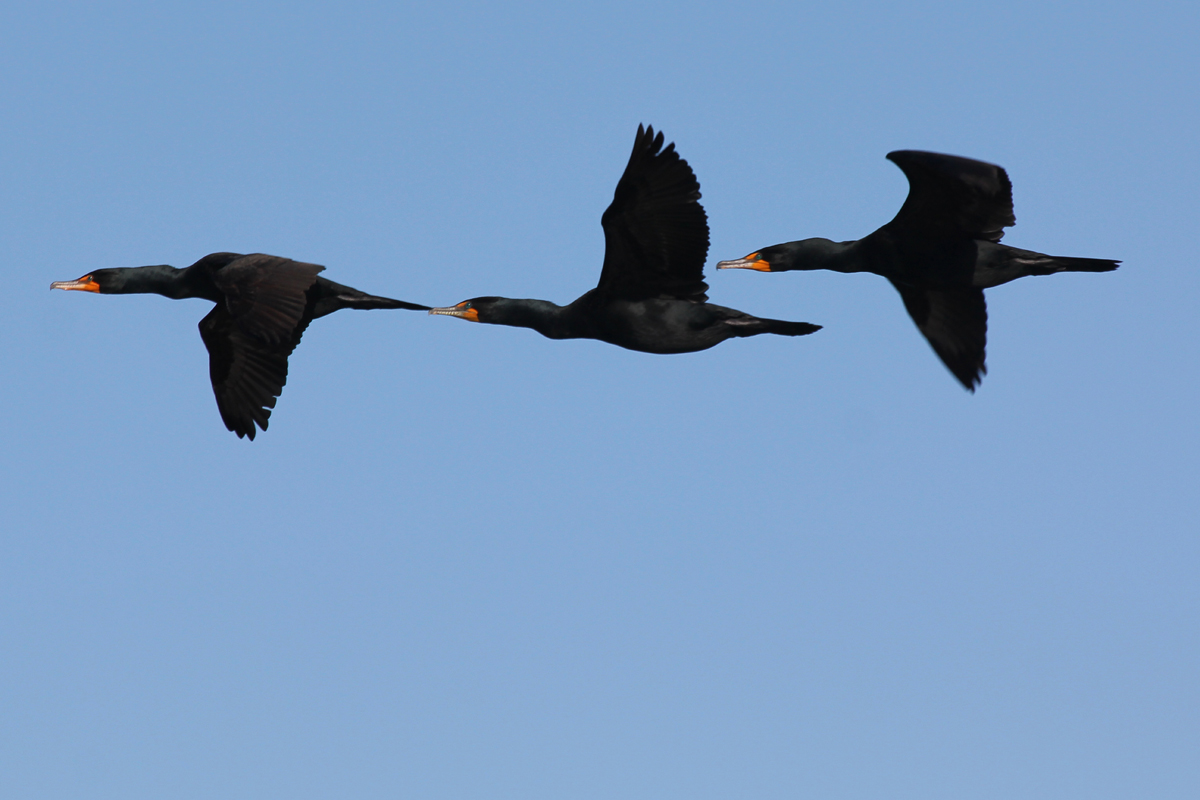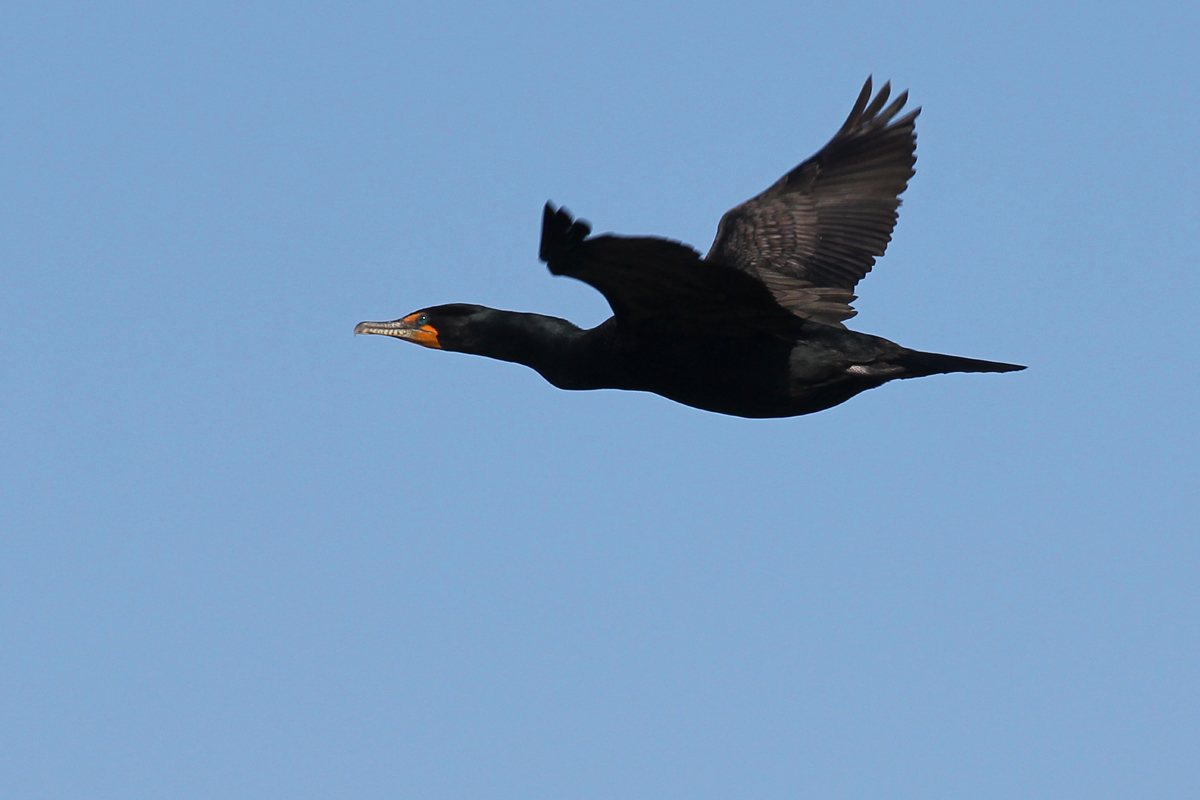 For those hoping to view every photograph submitted for Virginia Beach during this period, please see the complete listing for the month of April located on eBird's Media explorer by clicking here! Please remember, anyone with an eBird account also has the ability to rate these photographs (1-5 stars), and based on the average rating, this is how eBird populates anything media-driven on the website, particularly the Illustrated Checklists! So, if you're one of the many folks who enjoy looking at photographs of birds, take some time to click them all and rate them, it helps make eBird better and better each day!
LOOKAHEAD: In mid-April, we bid farewell to Northern Pintail, Redhead, Ring-necked Duck, Long-tailed Duck, Great Cormorant, Brown Creeper, Golden-crowned Kinglet & Dark-eyed Junco (15 Apr) and Greater Scaup, Lesser Scaup, American Woodcock & Winter Wren (20 Apr). Any records for these species moving forward will flag in eBird as 'rare', but really they are flagging for being found past their usual date of departure. In late April, we have typical departure dates for Brant, Green-winged Teal, Yellow-bellied Sapsucker & American Pipit (25 Apr) and Northern Shoveler, White-winged Scoter, Bufflehead, Hooded Merganser, Ruddy Duck, Red-breasted Nuthatch & Purple Finch (20 Apr), though the last two were not observed here this winter due to their irruptive nature. So, make sure to try for your last sightings of the season on these species while you can! If you observe any of these species near or after those dates, please try to document their occurrence to the best of your ability; it helps make eBird data & filters more accurate! For annually expected spring arrivals, as of the reporting period close date, we have not yet logged arrivals for Semipalmated Plover & Orchard Oriole (10 Apr), Bank Swallow, American Redstart, Yellow Warbler, Wood Thrush, Semipalmated Sandpiper (15 Apr), Indigo Bunting (20 Apr), Black-throated Blue Warbler, Rose-breasted Grosbeak, Veery, Bobolink, Northern Waterthrush, Scarlet Tanager, Gull-billed Tern, Acadian Flycatcher & Yellow-breated Chat (25 Apr) and Chestnut-sided Warbler, Magnolia Warbler, Gray-cheeked Thrush, Swainson's Thrush, Common Nighthawk, Blackpoll Warbler, White-rumped Sandpiper, Eastern Wood-Pewee & Yellow-billed Cuckoo (30 Apr). As with the departures mentioned at the start of this section, if you observe one of these arrival species before the date listed, please try to document the sightings as best as you can! As always, make sure to report your finds to eBird so the data can be used to adjust the expected arrival dates and to view the full listing of each species' average expected spring arrival dates, as well as the average expected spring departure dates! LASTLY, for those devoted birders who do follow this journal, please know that a Facebook Group that complements all these sightings has been created, titled the Virginia Beach Bird Sightings & Discussion group. For anyone with a sincere interest in our city's rich tapestry of bird species, please feel free to check it out, by requesting to join at the link above (and by answering the three questions required for approval).
For further information regarding this thrice-monthly, online publication, please visit the Journal Overview Page which provides an in-depth explanation of the format, layout and composition of the journal. As always, thank you for reading, and please leave me a comment below (you may use your Facebook, Gmail or other accounts to easily do so), or just click the Heart icon to the lower right of this post to let me know you stopped in!