While temperatures continued to remain below average for this time of year, and the leaves have not yet begun filling out most deciduous trees across the city, spring migration still managed to take another leap forward during early April! Top records for this reporting period in Virginia Beach included new rarity reports for ANHINGA, WESTERN GREBE, LOUISIANA WATERTHRUSH & WESTERN TANAGER, continuing rarity reports for RUSTY BLACKBIRD and an unseasonal occurrence for RED KNOT! In addition to these species, expected spring migrants are being reported with increasing diversity and during the reporting period, we saw early first-of-season (FOS) records for BLACK-THROATED GREEN WARBLER, LEAST BITTERN, PROTHONOTARY WARBLER, LEAST SANDPIPER, SOLITARY SANDPIPER, NORTHERN PARULA & GREAT CRESTED FLYCATCHER. Additionally, springtime arrivals within average expected dates also occurred for LITTLE BLUE HERON, CATTLE EGRET, SHORT-BILLED DOWITCHER & STILT SANDPIPER. Early reports (for species that had first arrivals in a prior period) continued as well for a potential CHUCK-WILL'SWIDOW and also for RUBY-THROATED HUMMINGBIRD, WHITE-EYED VIREO, CHIMNEY SWIFT, OVENBIRD, BLACK-AND-WHITE WARBLER & PRAIRIE WARBLER.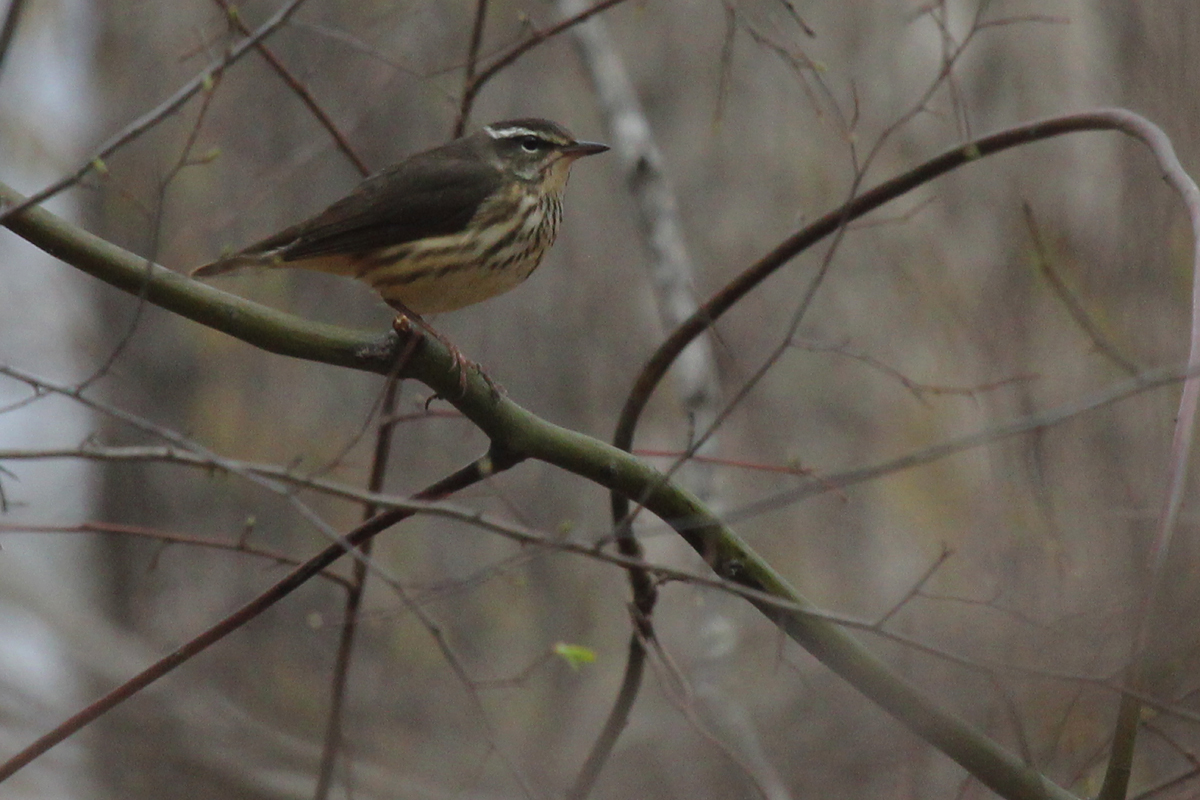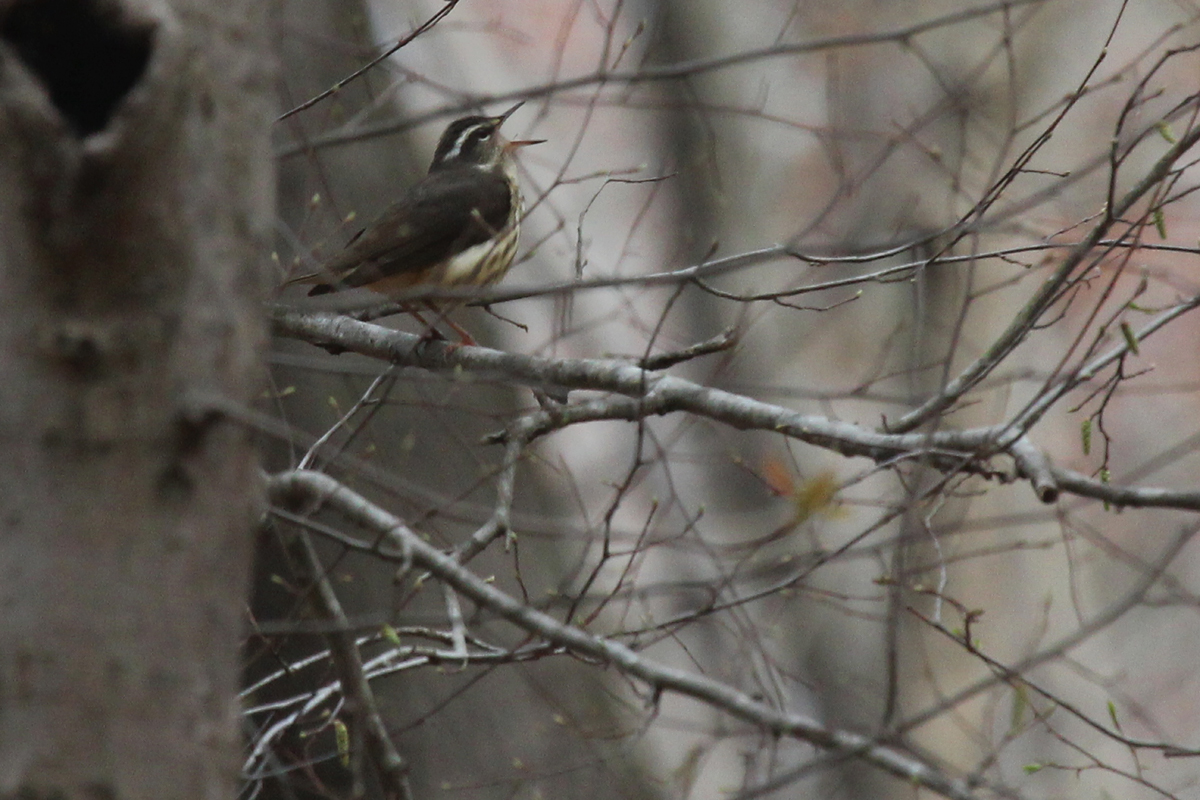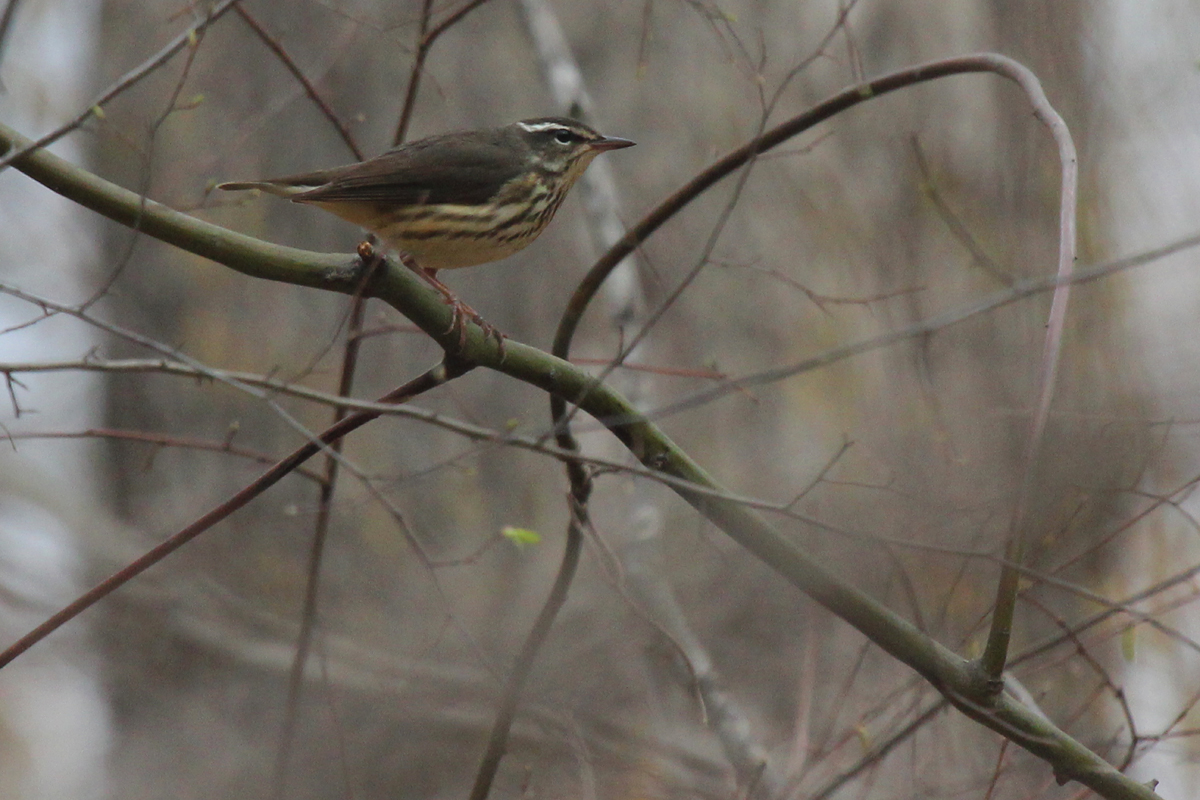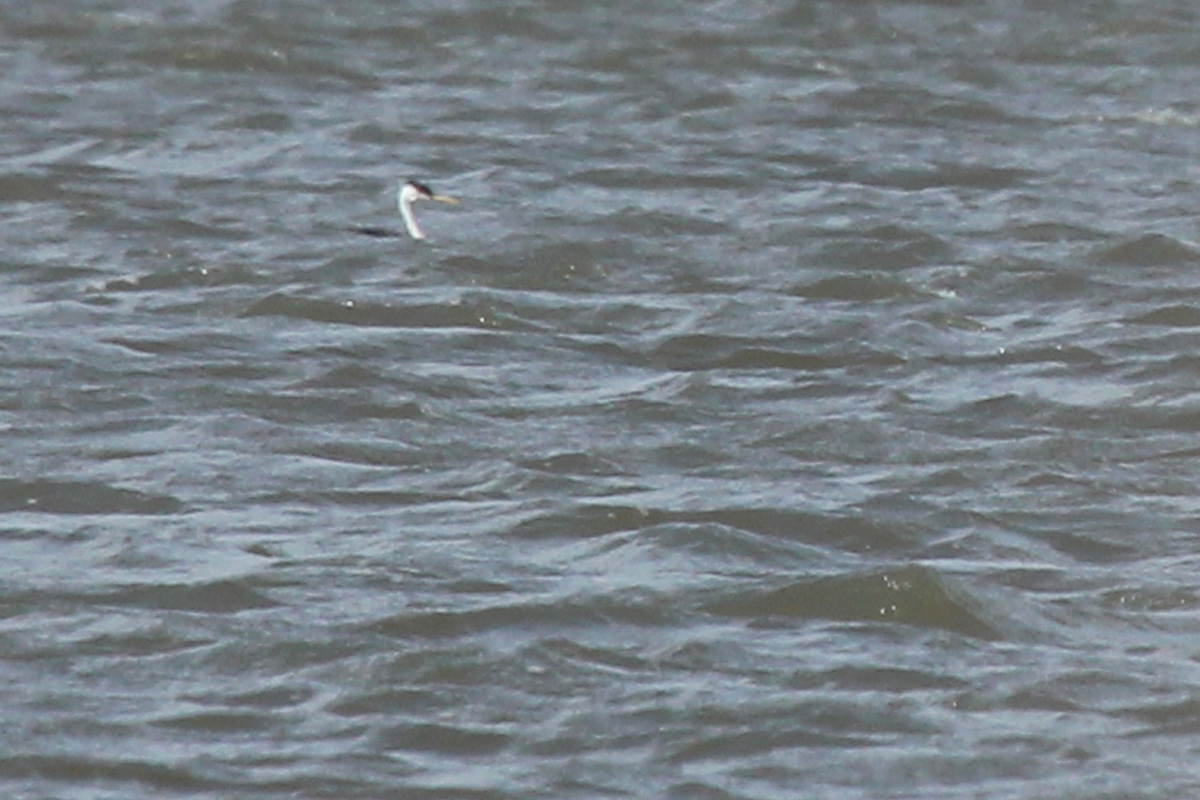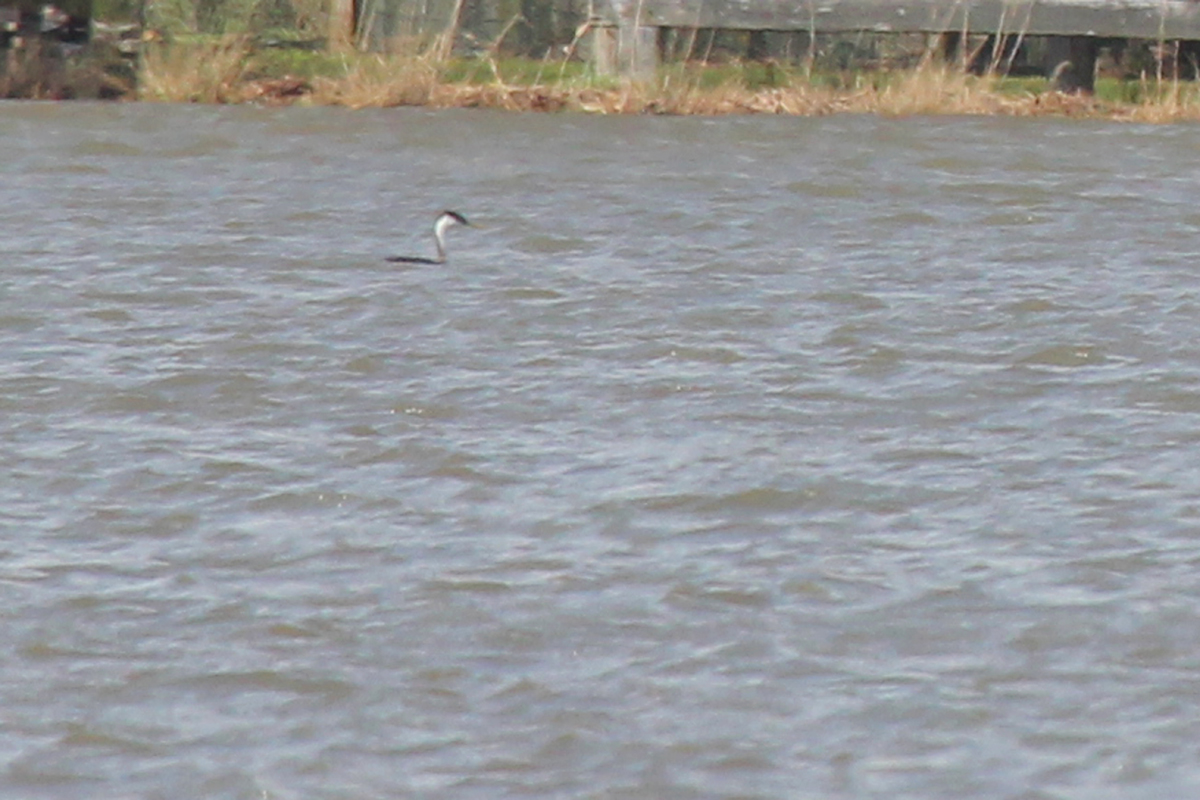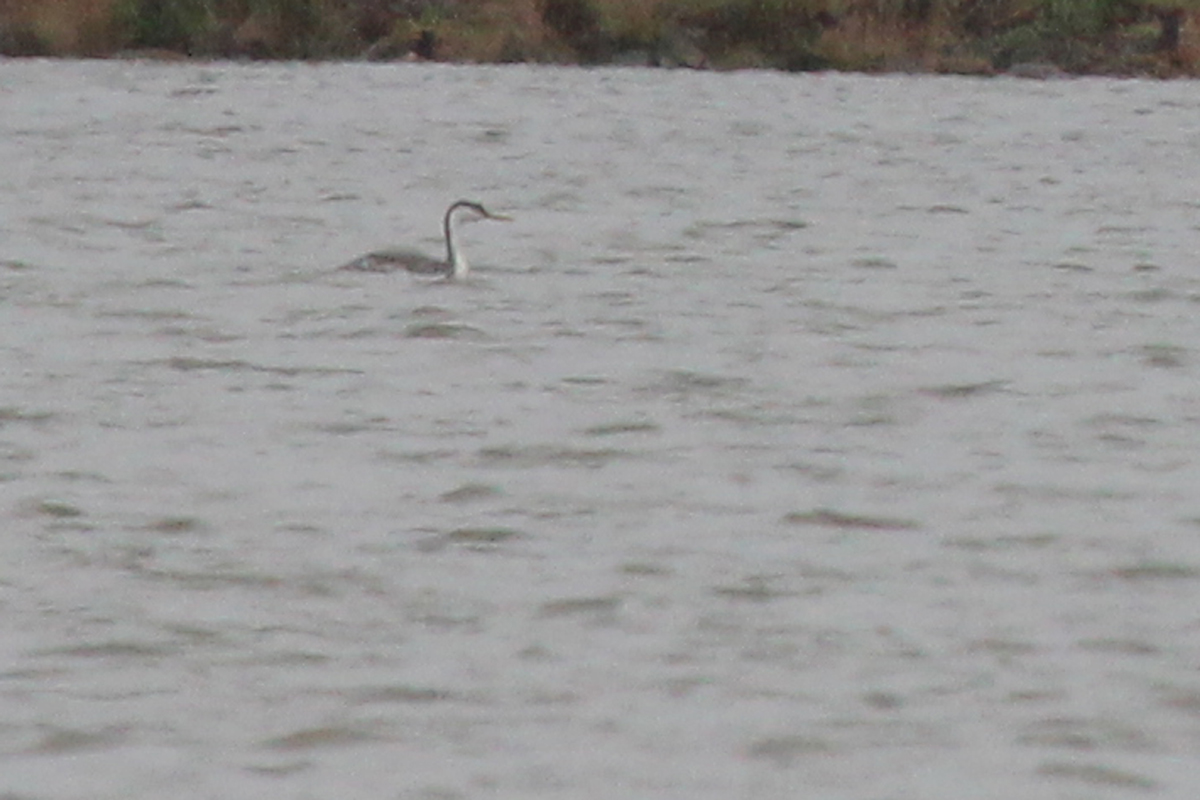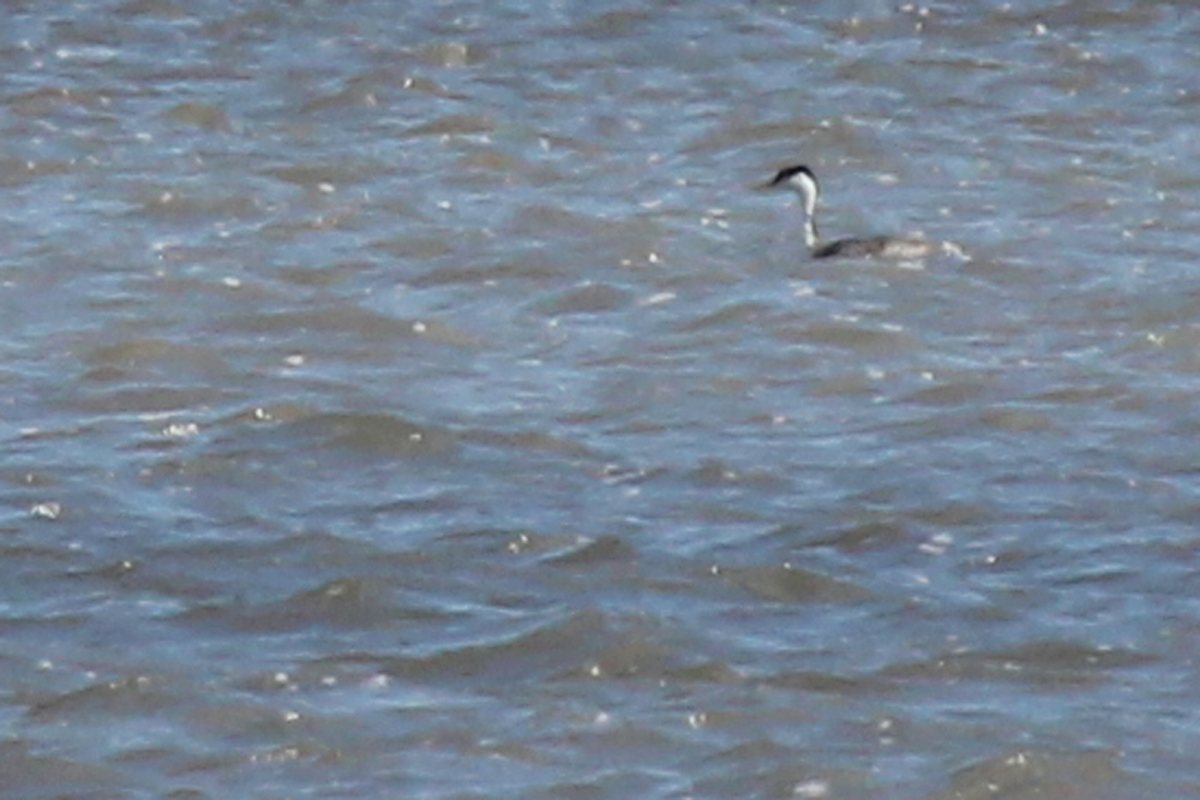 Leading the list this period was our first ANHINGA report of 2018 when an individual was observed flying southeasterly over Stumpy Lake NA on 2 Apr (obs. Andrew Baldelli). Potentially the same individual was observed perched in a cypress tree from the causeway on 5 Apr (obs. Jason Schatti). Historically, Stumpy Lake has been one of (if not the) most reliable locations in the state for observing this species, and last year, as many as 6 were observed at the park from 14 Apr 2017 (ph. Rob Bielawski & Ron Furnish) through 2 May 2017 (obs. Karen & Tom Beatty). Just as a quick reminder, if you are birding from the causeway and trying to spot this species atop the cypress trees to the north and south, please be respectful of the vehicles driving into the golf course. Every year it becomes an issue when folks set up tripods or scopes on the asphalt roadway surface and block traffic; please stay on the gravel shoulders at all times before we lose access to this (as fishermen already have)!
While technically a second report for the species in 2018, a single WESTERN GREBE found from the Horn Point Road Boat Ramp on 6 Apr (ph. Karen & Tom Beatty & Kathy Louthan) could potentially be the same individual observed 11 Feb flying past Little Island Park (obs. Andrew Baldelli). With very few of these birds on the East Coast in any given year, it is difficult to say whether this might be a second individual, or a new record for the same bird. It is even possible that this is the same bird that wintered off our coast last winter, though there is certainly no way to say for sure. Another Western Grebe was photographed on the Eastern Shore on 17 Mar (ph. Edward Brinkley), and another was observed this winter in Maryland, but aside from that, the closest record this year is in New York state! With records for the Virginia Beach individual occurring every day through 9 Apr (last report, obs. James Marcum), it is likely that this bird is still present somewhere around the shoreline of Back Bay.
At least two LOUISIANA WATERTHRUSHES were observed during the period, and while this is the prime time for their passage, the species is still a rarely reported bird here during the spring season. The first was found at Stumpy Lake NA on 1 Apr (ph. Rob Bielawski, later ph. Mary Catherine Miguez), while the second individual was observed at West Neck Creek NA on 6 Apr (obs. Karen & Tom Beatty & Kathy Louthan). In recent years (according to eBird), we've seen roughly one or two individuals in Virginia Beach, so with our three different individuals so far in 2018, this has been an excellent spring season for the species. However, it is still one that many birders haven't been able to get on, since all three occurrences have been short stays. As we head into mid-April, the chances for finding this species start to drop quickly, and it will be interesting to see if any others pop up. Marshy habitat like at the parks listed above, and perhaps also at First Landing SP or Lake Smith & Lake Lawson NA might hold a migrant for a short duration.
Potentially one of the wintering birds, a WESTERN TANAGER reported at Loch Haven Park near Pleasure House Point NA on 5 Apr (ph. Jonathan Snyder) represents an interesting late season record. With counts of at least two individuals at a feeder in Alanton earlier in 2018, and a roaming individual observed at several locations along the Shore Drive corridor, it is possible that this newly found bird might actually be one that has been previously documented, just in other locations. With the species becoming an annual winterer in low numbers here along the coast, it would truly be interesting to find out just how many might be present each winter, and how many are returning individuals.
Single-individual reports of RUSTY BLACKBIRDS continued this period, with one being reported at a private residence near the Chesapeake city line on 2 Apr (obs. George Harris), and another observed in the flooded forest at Stumpy Lake NA on 3 Apr (obs. Andrew Baldelli & Mary Catherine Miguez). While this species is commonly seen around the Great Dismal Swamp not too far away to our west, it is a tough species to find within publicly accessible areas of Virginia Beach, hence its being listed here as a rarity. At the time of this writing, with 210 species currently observed for the year in Virginia Beach, this species remains one of only 26 species that hasn't had a photograph submitted to eBird for it yet! As the time is winding down for their residence here, hopefully someone is able to capture a shot of one for our 2018 Illustrated Checklist.
An interesting, and unseasonal report came in during a seawatch at Rudee Inlet on 3 Apr when a pair of RED KNOTS were observed in northbound flight with a mixed flock of shorebirds (obs. Andrew Baldelli). Red Knots are typically one of our latest arrivals in the spring, with an average expected date of 10 May, followed by a quick passage through the region as they head up towards Delaware Bay and beyond. Individuals have been known to winter occasionally on the Eastern Shore, and in the Outer Banks, so perhaps these were a pair that wintered nearby (we've even had Jan/Feb records along our outer coast in year's past). Continued seawatching might reveal more of these between now and May, but the bulk of observations for this species here are still a ways off.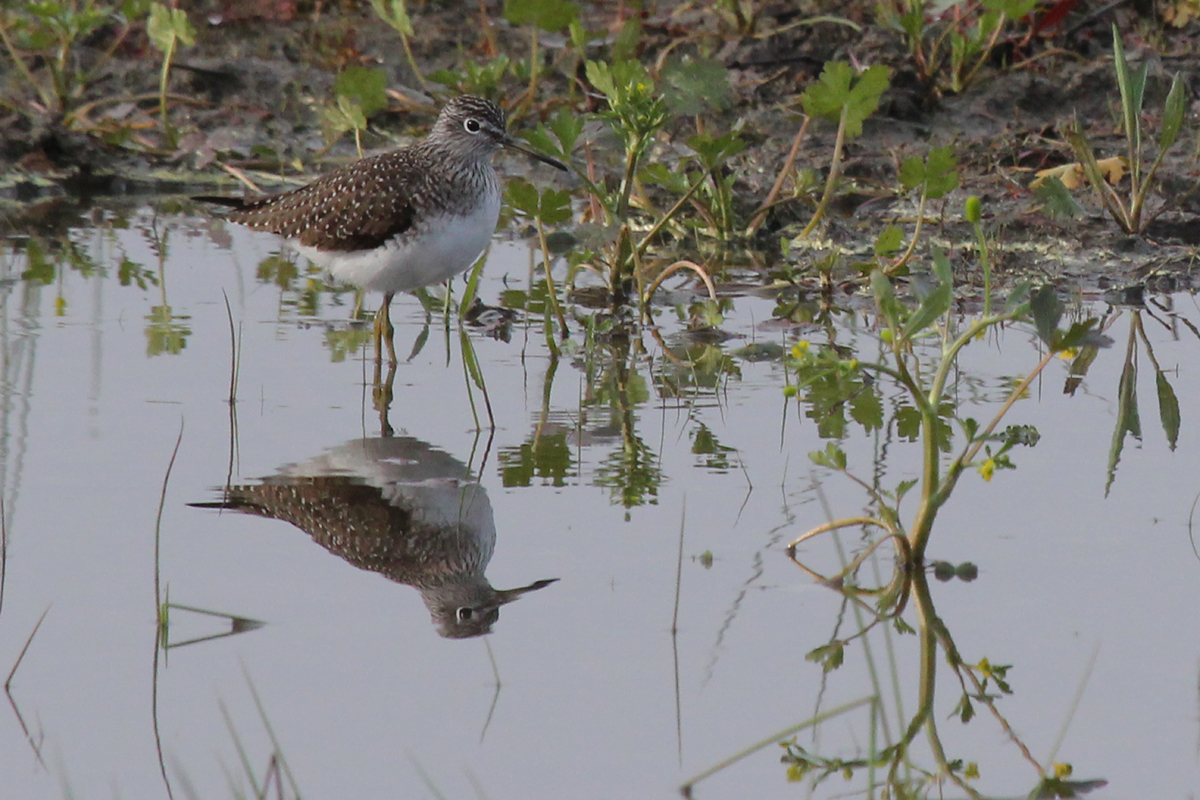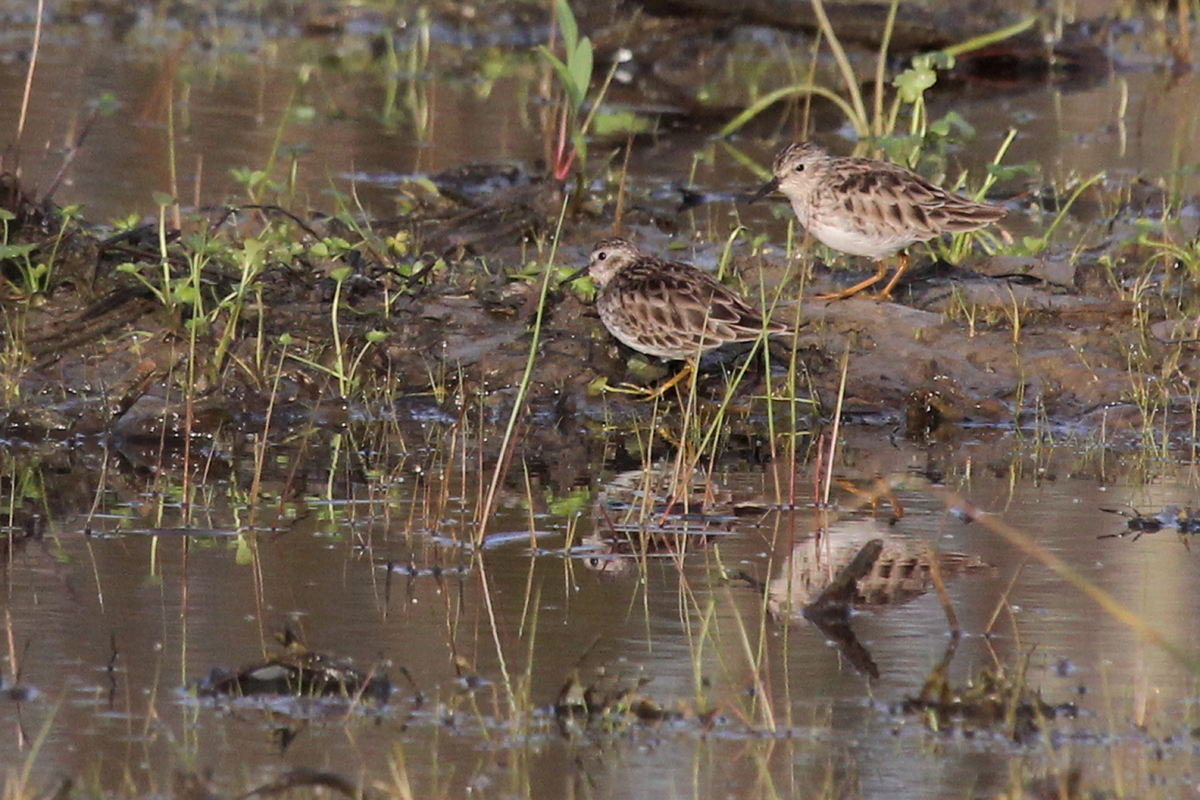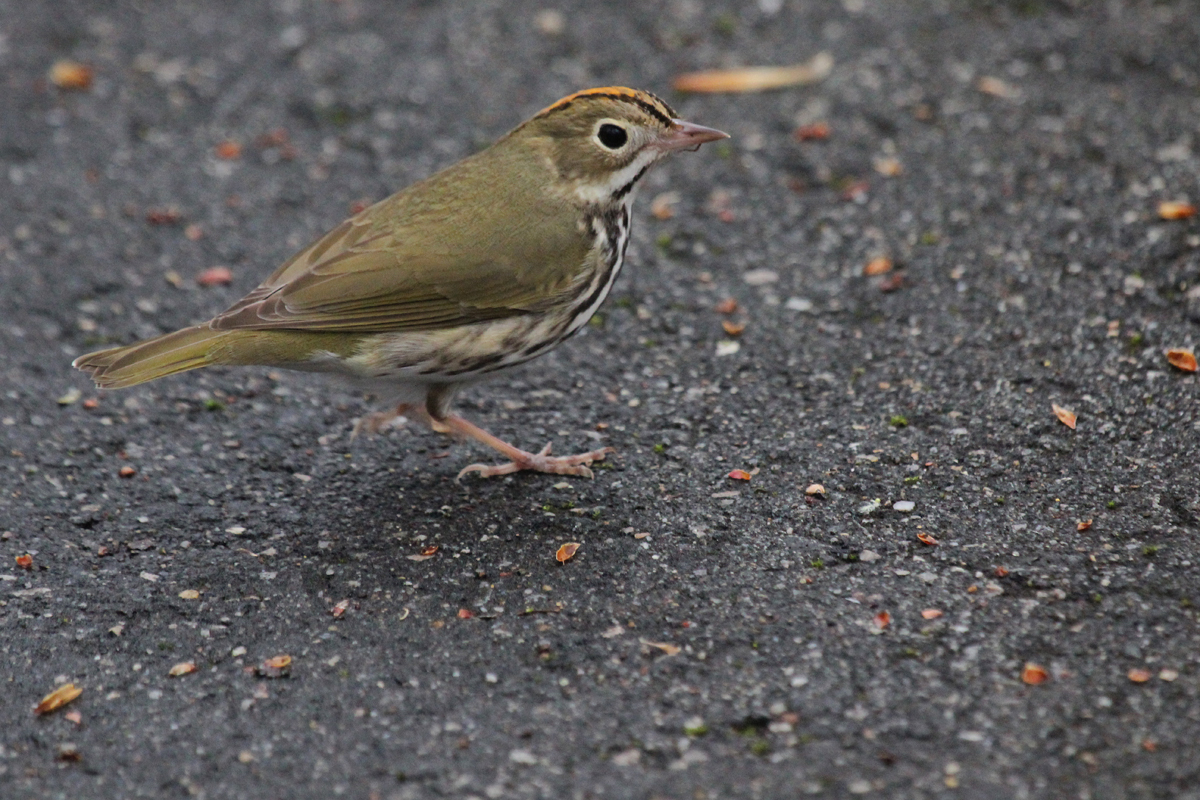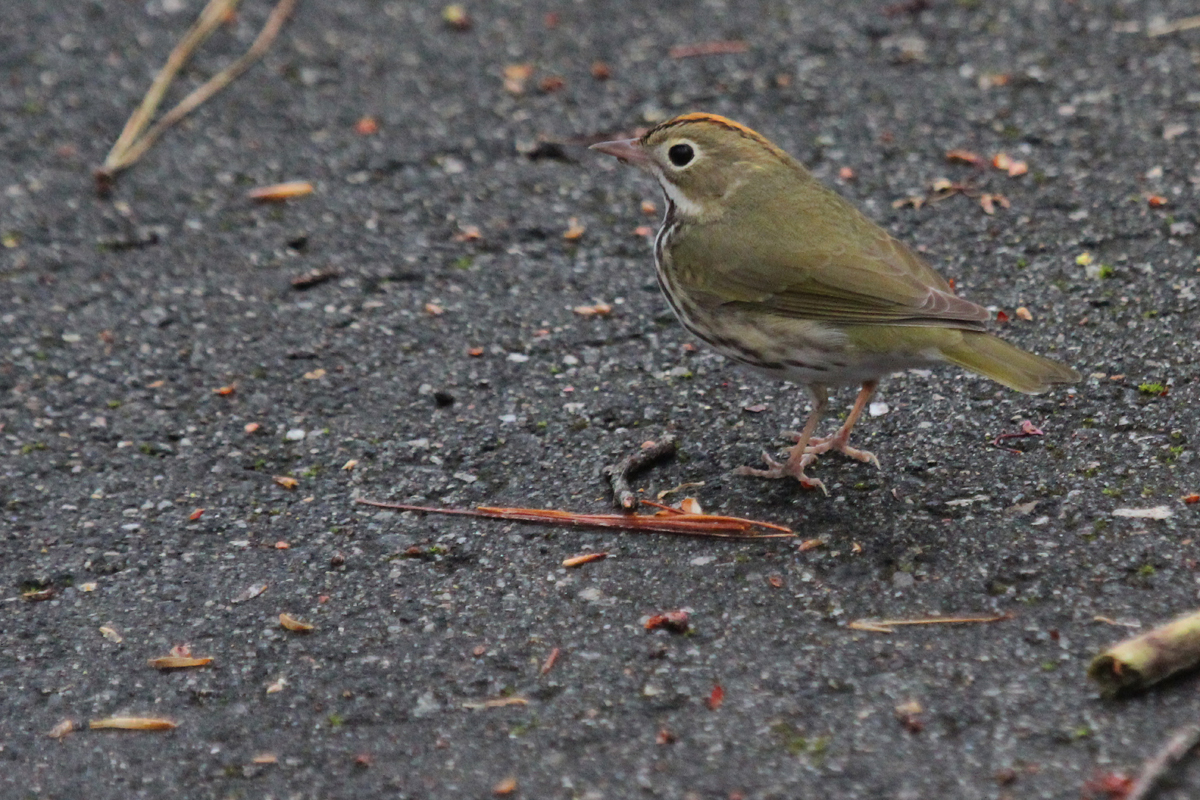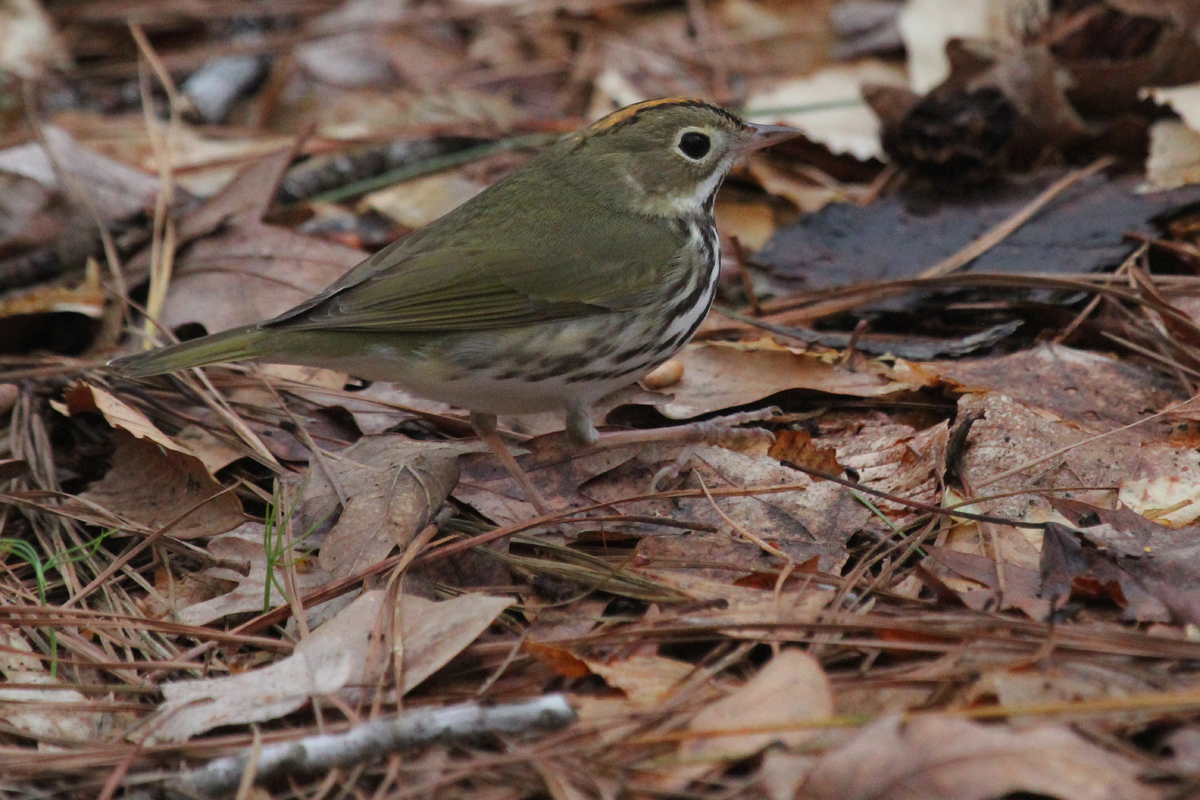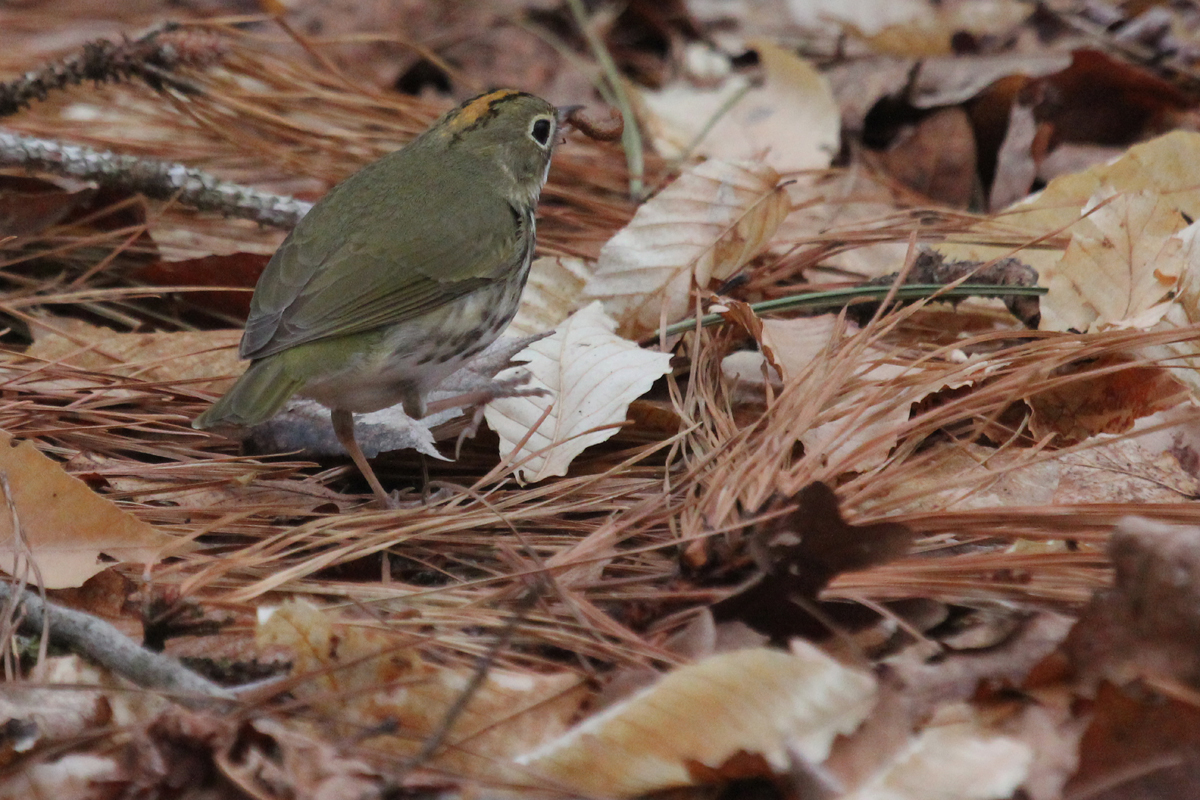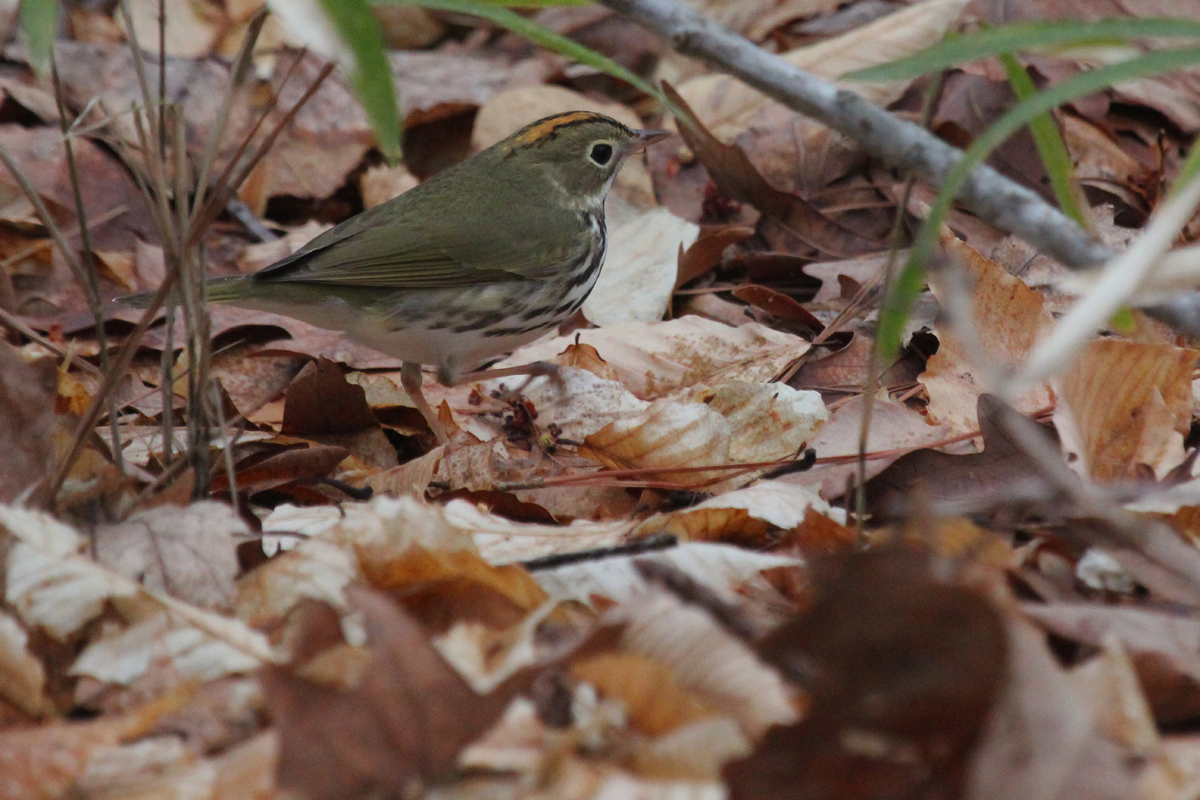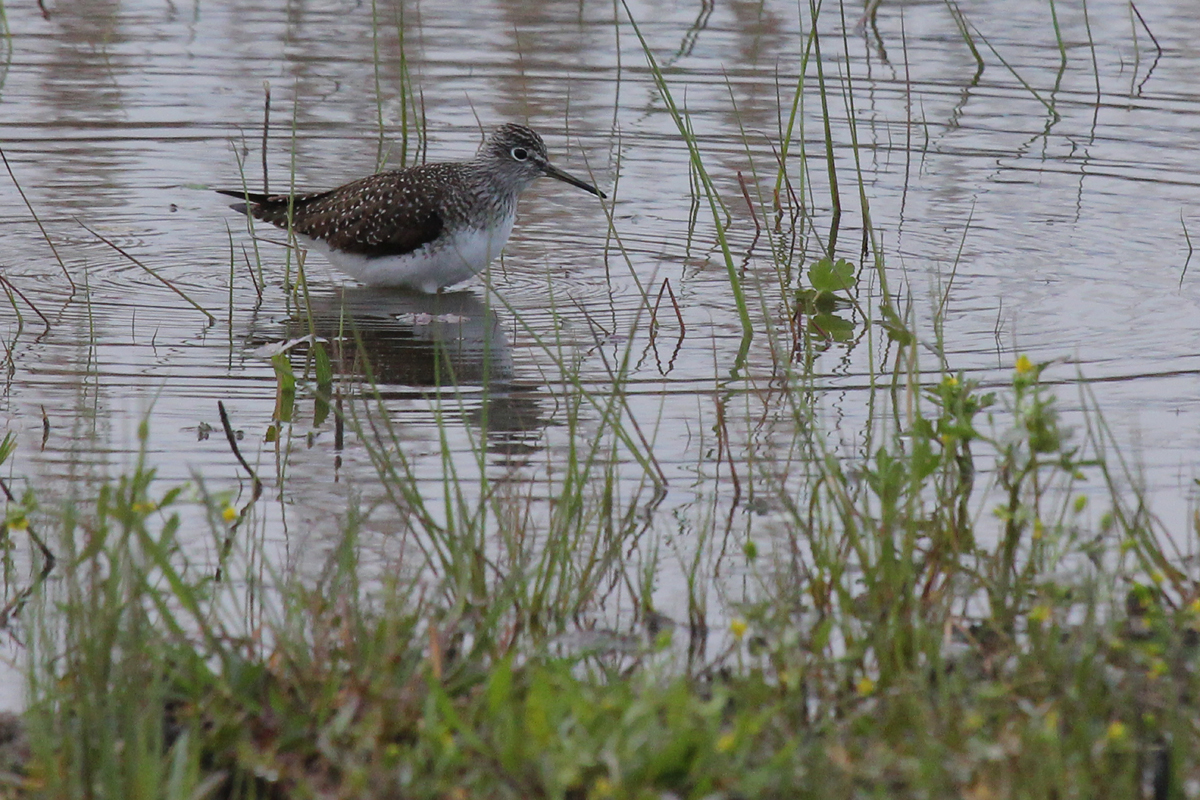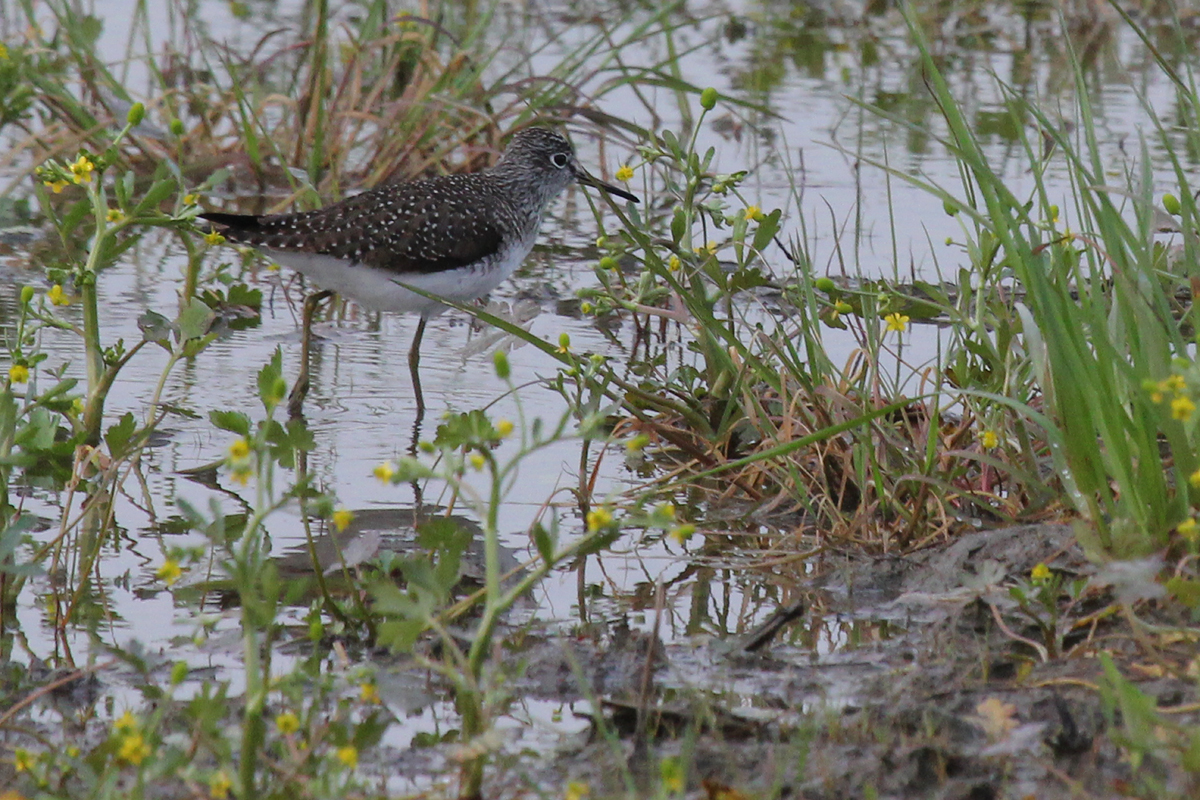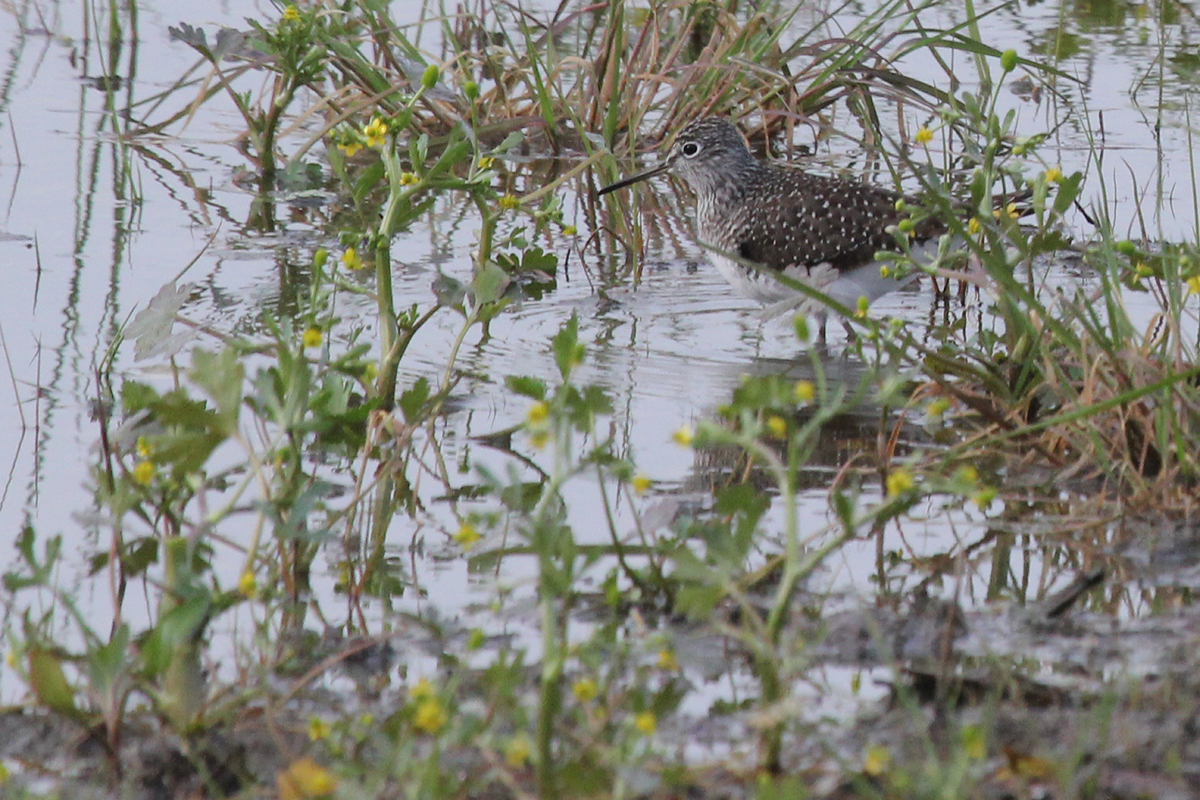 When "early first-of-season arrivals" are mentioned, this simply refers to species for which the first reported occurrence in the city takes place prior to their "average expected arrival date" (based on the Gold Book coastal plain dates and supplemented with more recent eBird data. First on the list goes to our first BLACK-THROATED GREEN WARBLER of the season. Typically observed beginning around 20 Apr, a singing individual near Munden Point Park on 7 Apr (obs. David Clark) represents a very early record for the city, and may pertain to the "Wayne's Warbler" race mentioned in the Gold Book as an earlier migrant than other forms of the species. This race has been known to breed in the Great Dismal Swamp, though records had been decreasing quickly during the Gold Book's publication.
Equally early was a first LEAST BITTERN report from Back Bay NWR on 2 Apr (obs. Robert Wood), since this species has an expected arrival date of 15 Apr in Virginia Beach. Given that at least a pair of Least Bitterns was photographically documented nearby in January at Little Island Park, it seems likely that others may have attempted wintering in the freshwater marshes that surround Back Bay, and perhaps this very early record pertains to an individual who someone survived the frigid winter? Or, this is just an early spring arrival to the region, though at the time of the report, there wasn't a single record known even from North Carolina, and this is by far the most northeasterly spring report so far!
Falling eight days ahead of the usual arrival date of 10 Apr, an early PROTHONOTARY WARBLER found at Stumpy Lake NA on 2 Apr (ph. Charlie Bruggemann) created a new earliest date ever for the species in Virginia Beach! Comparatively, last year's 9 Apr arrival at the same location is the only other year in eBird data that preceded the expected 10 Apr date. This likely means there is a lot of missing data, but or that birders aren't out in swampy habitat looking for this species typically yet by early April. Future years might help clarify exactly when the species tends to show up, and it may very well be closer to the beginning of those month like this, but for now, this early record is quite the outlier!
The remainder of the 'early arrivals' were all very close to the expected dates, with LEAST SANDPIPER falling farthest outside of its 5 Apr expected date with a first record for three individuals at Princess Anne WMA Whitehurst Tract on 1 Apr (ph. Rob Bielawski). The southwestern impoundment of the northern half of the tract was where these and several Greater Yellowlegs were observed, and on Sundays throughout April, this location will be worth keeping tabs on for shorebirds. Once we hit May, the park opens up to allow daily birding through the fall. An access permit is required, but can be purchased on the VDGIF website.
With an expected arrival date of 10 Apr, a first SOLITARY SANDPIPER of the spring season on 8 Apr was remarkably close to a match with recent year's data in eBird. This individual, found at Princess Anne WMA Beasley Tract (ph. Andrew Baldelli & Rob Bielawski, later ph. Steve Myers) fits in well with 8 Apr arrivals in 2016 & 2014 that help average their arrival out to the 10th. Located at the northeast corner of the southern impoundment, this individual was foraging along the edges of the remnant pool near the outflow pipe that helps to drain the impoundment into the connecting ditch to Back Bay. Depending on how much rain we receive in the next few weeks, this is another spot worth looking at on Sundays when the park is open, as it is likely to hold some other species of shorebirds, Spotted Sandpiper being one of the soon to be expecteds.
Several NORTHERN PARULAS were detected a day ahead of schedule at First Landing SP on 4 Apr (ph. June McDaniels), which fits in nicely with last year's 5 Apr arrival, as well as 2015's 4 Apr date. This park is typically the first in the city to see this species, probably because it is also the area where most Northern Parulas here will attempt to breed due to the abundance of Spanish Moss which the species uses for nesting purposes. The Osmanthus Trail in particular is where the species is often observed on the arrival edge, but the Long Creek Trail is also an excellent place to view the species.
The final early arrival came just before the close of the reporting period, with a single GREAT CRESTED FLYCATCHER found at Marshview Park on 9 Apr (ph. June McDaniels, later ph. Mary Catherine Miguez). With an expected date of 10 Apr, this one was almost right on target, and soon the forests of Virginia Beach should be filled with the raucous "breeeeeep" or "wheeep" call that these birds make from the canopy, the easiest way to locate them among the leaves (once the leaves actually come out that is). Interestingly, due to their vocalizations being so widely known, this is one of the most commonly reported birds here during spring and summer in eBird.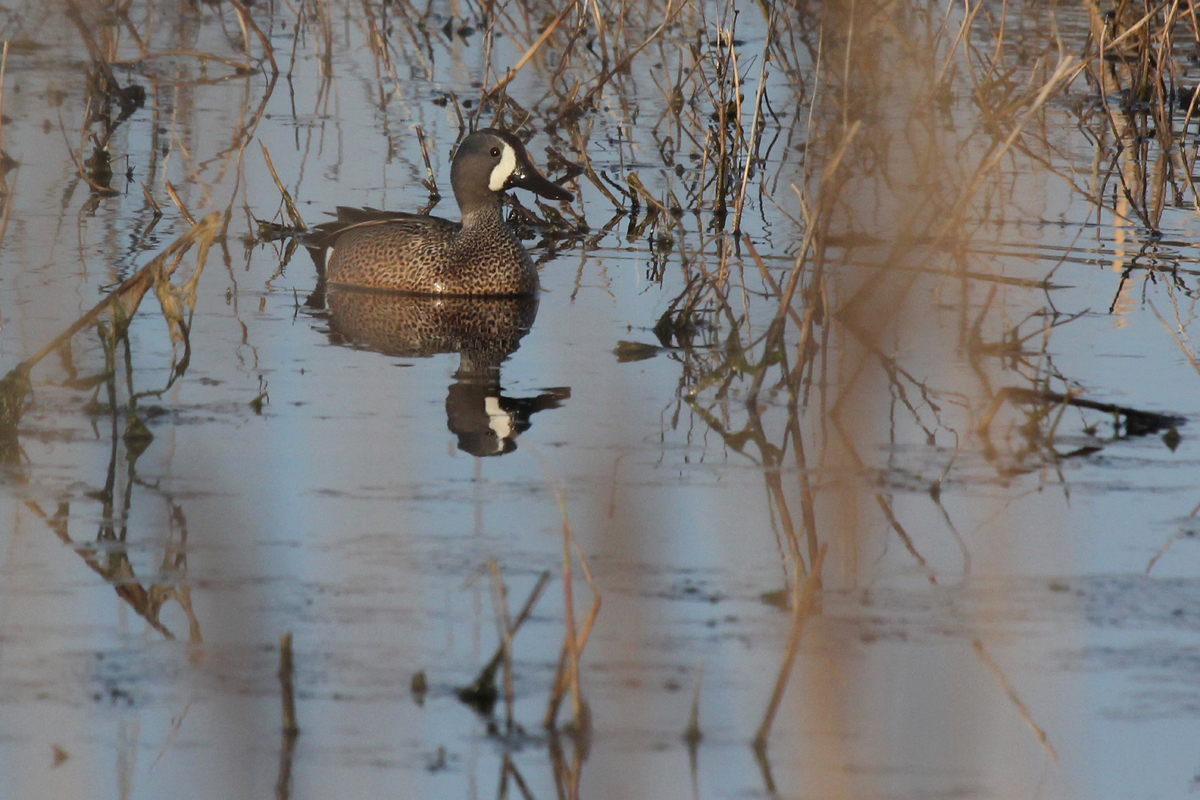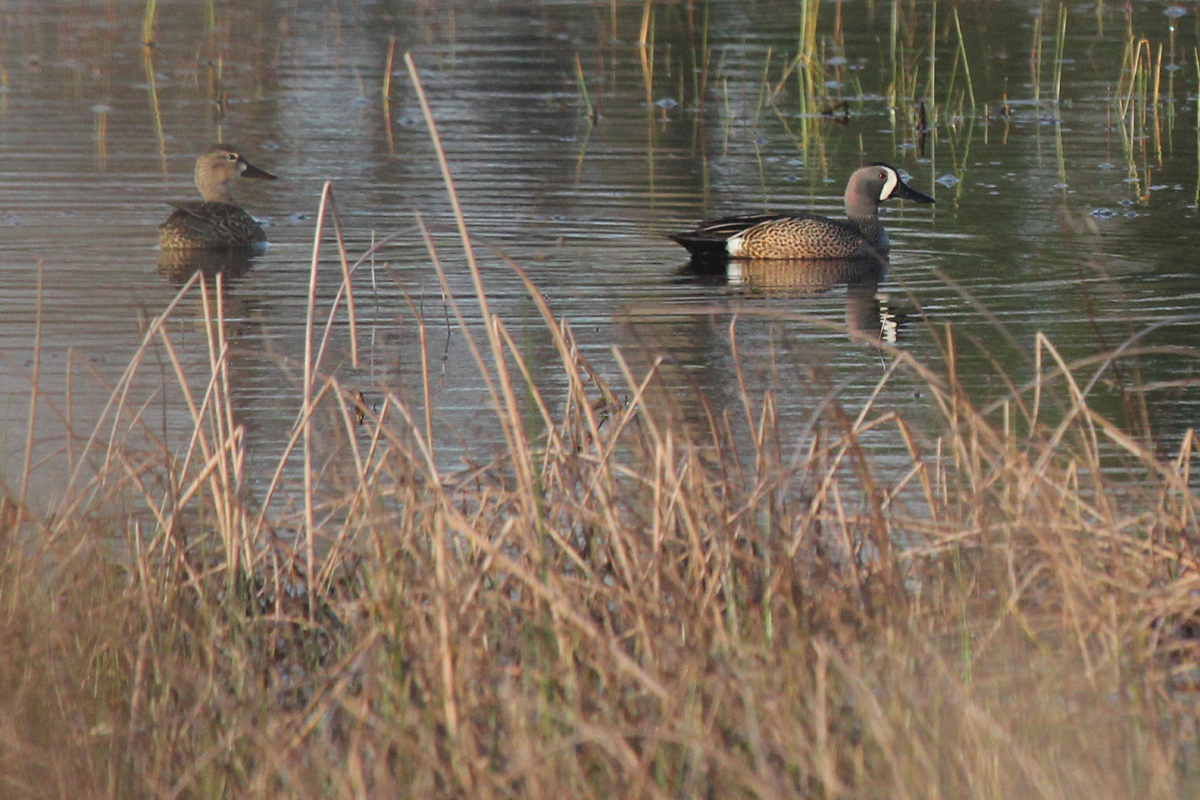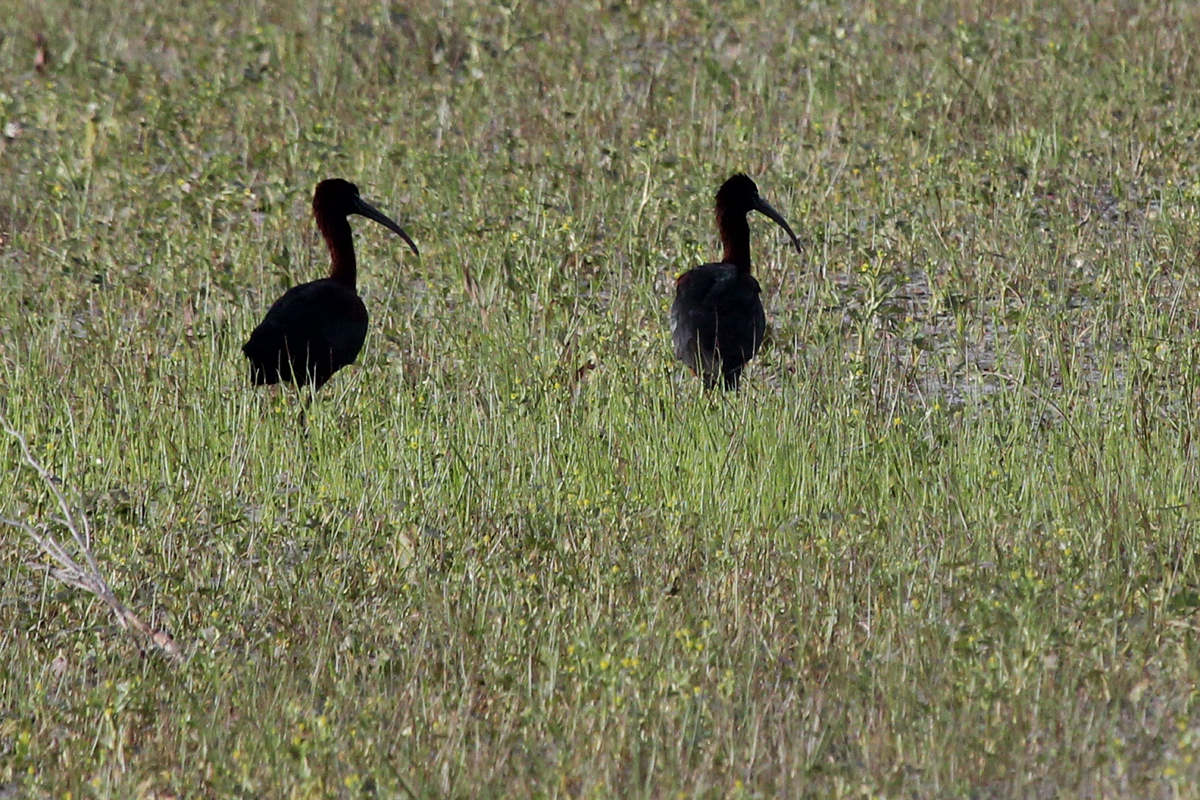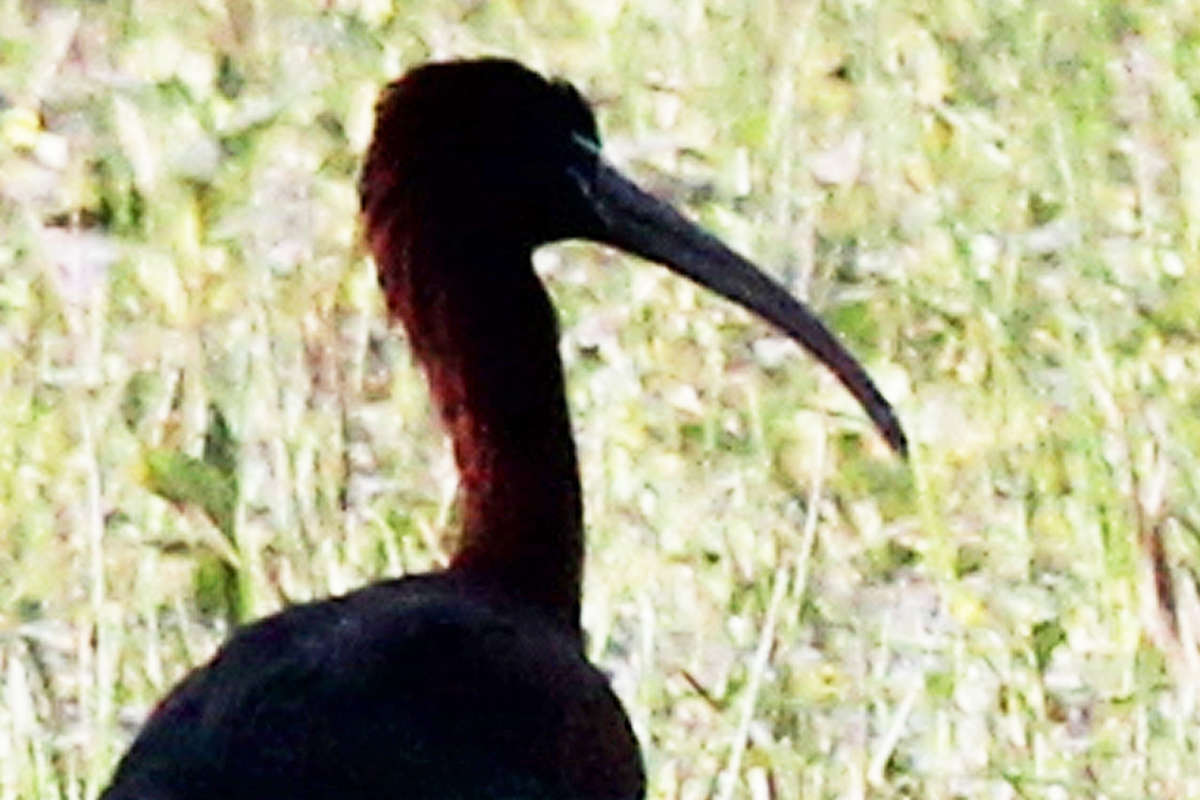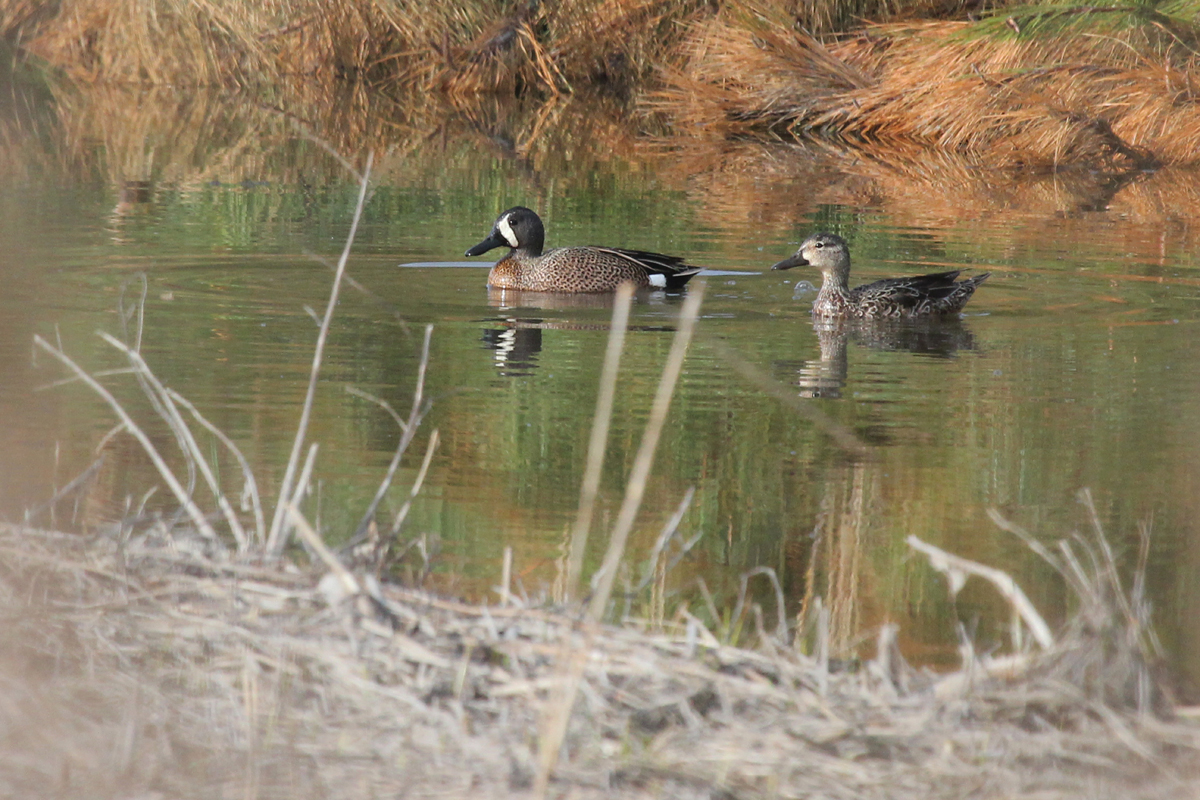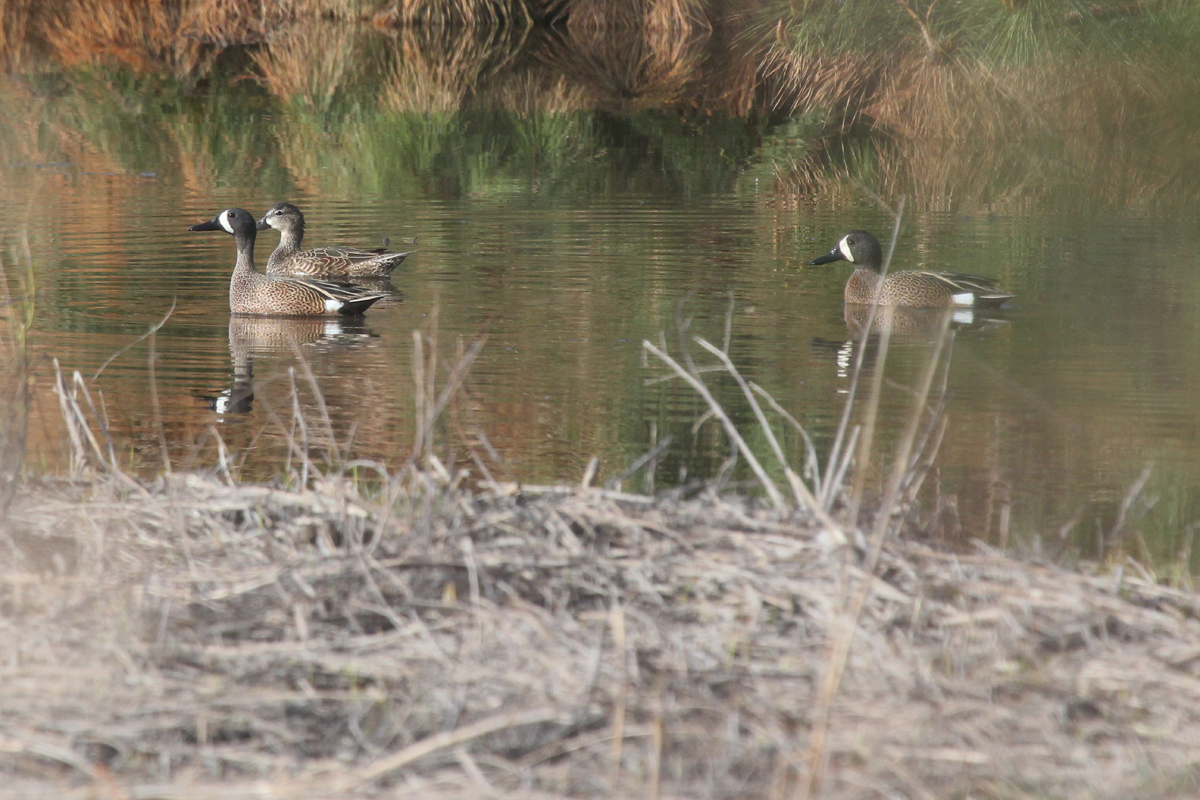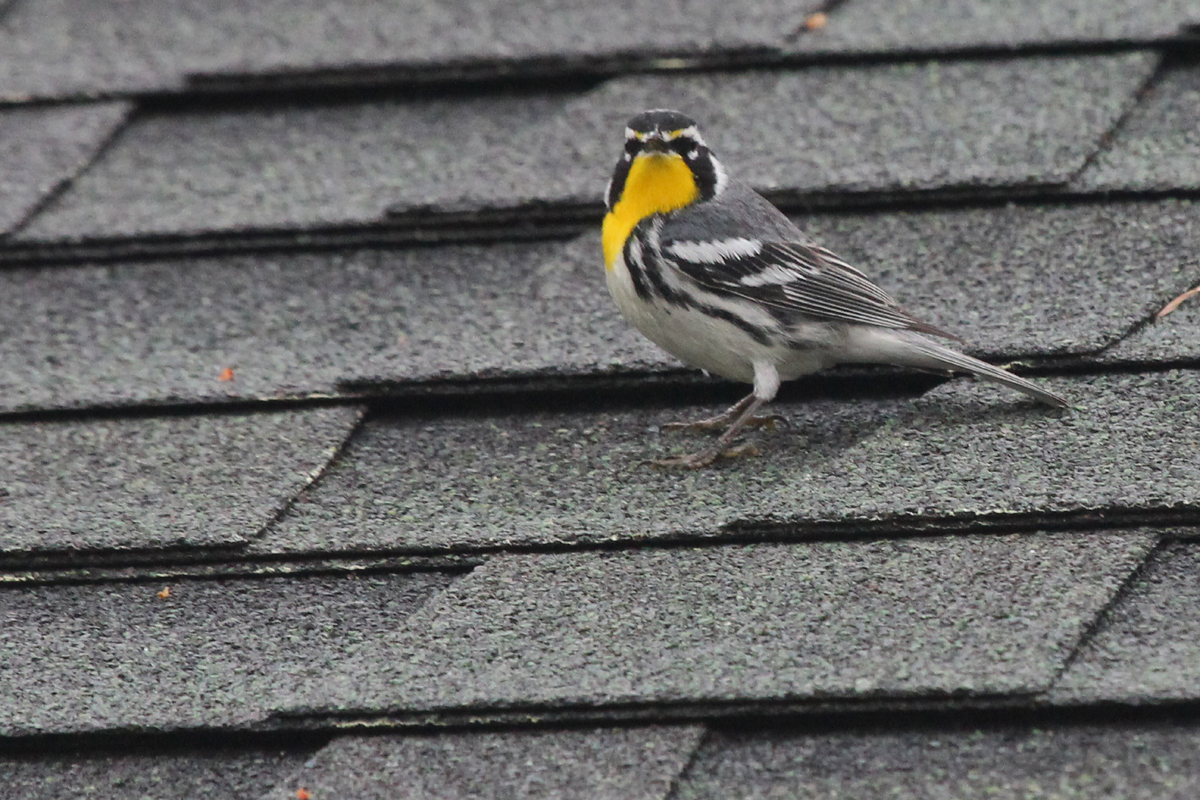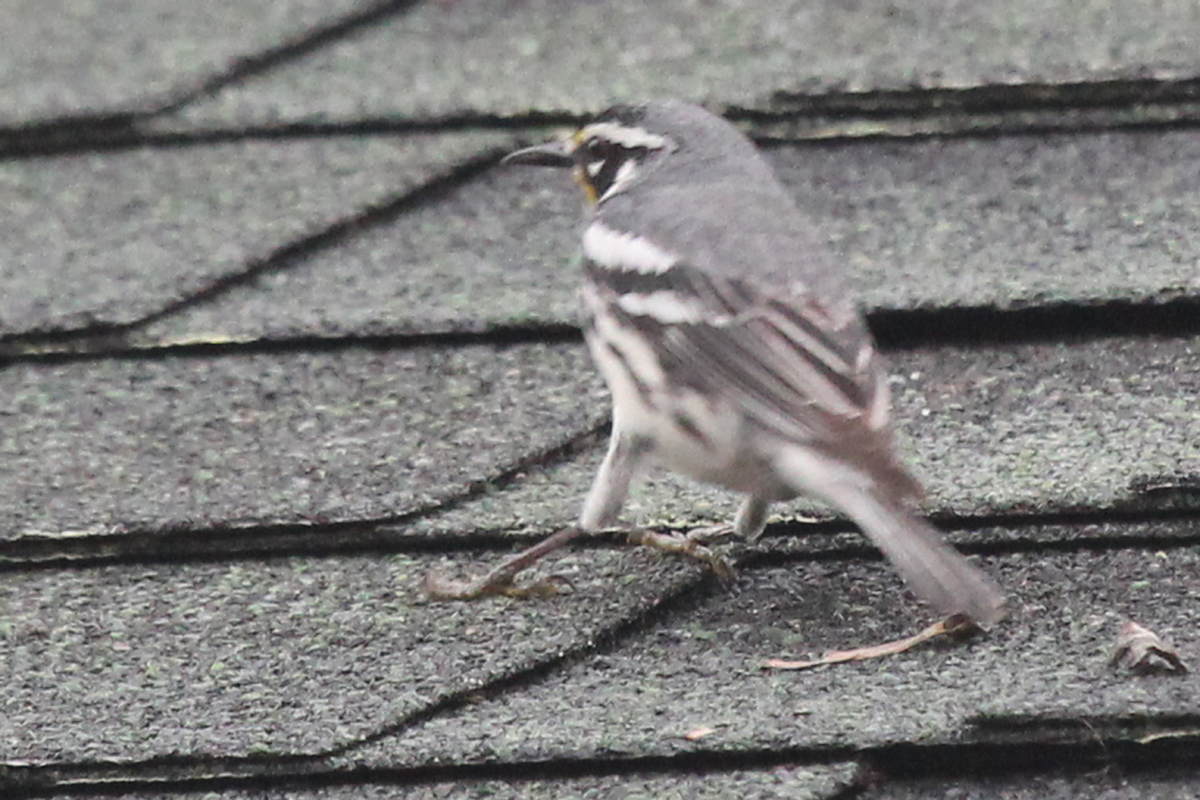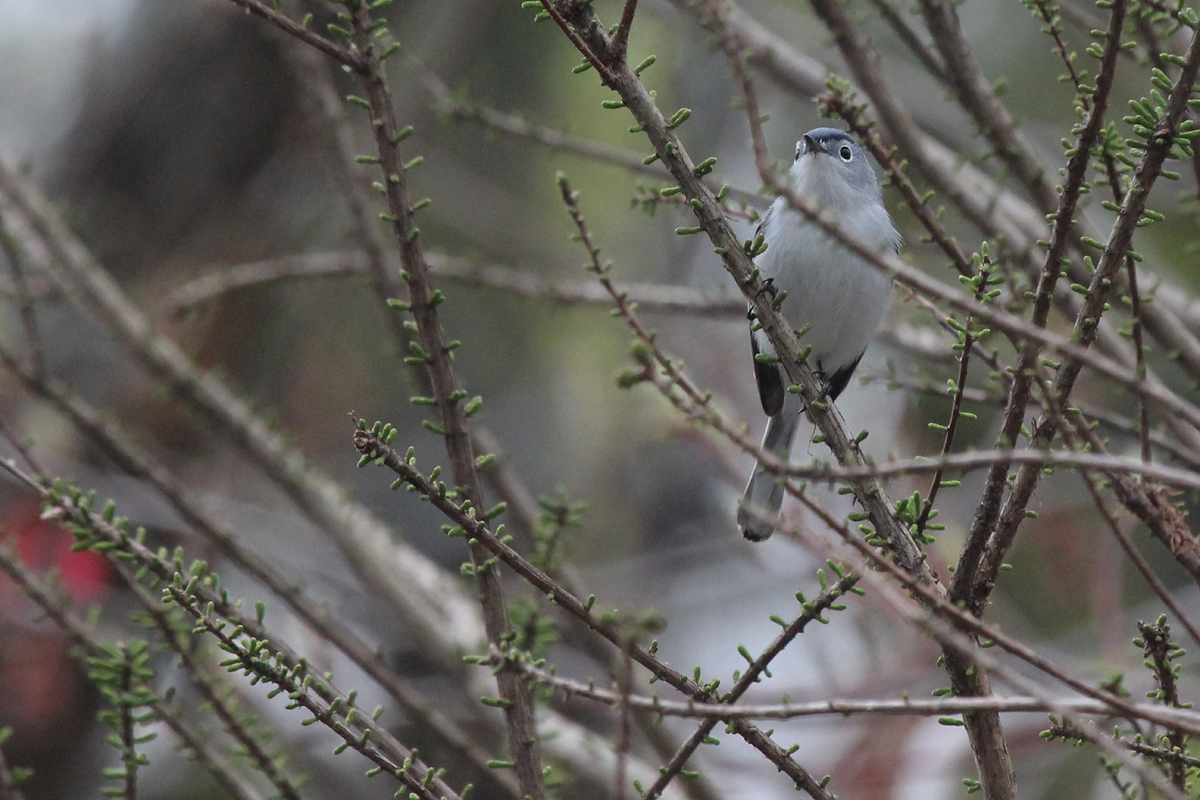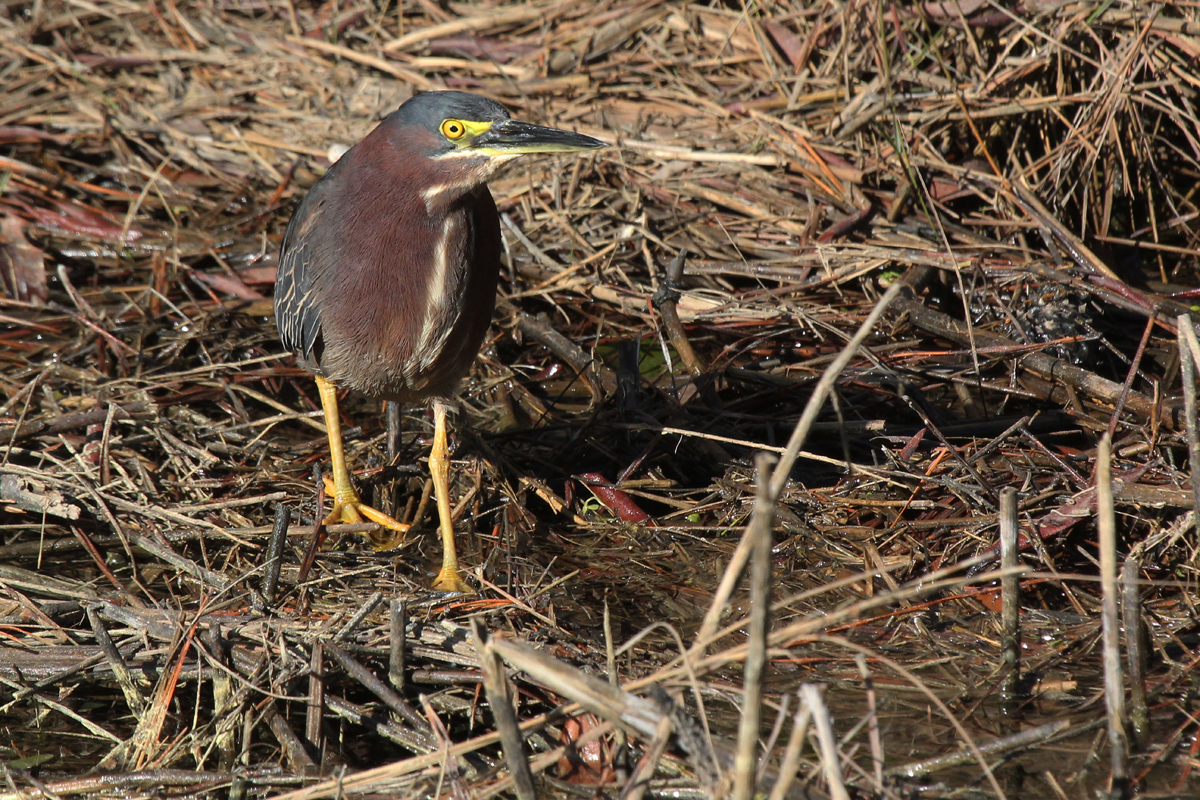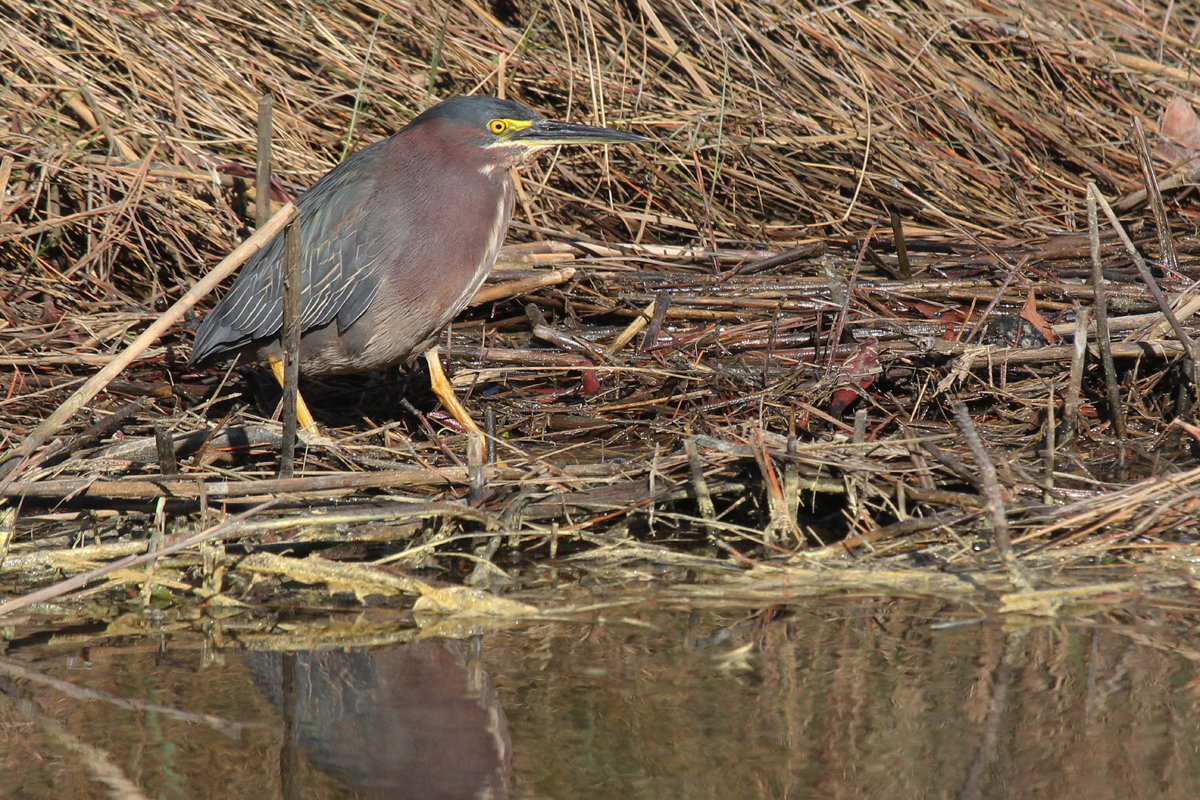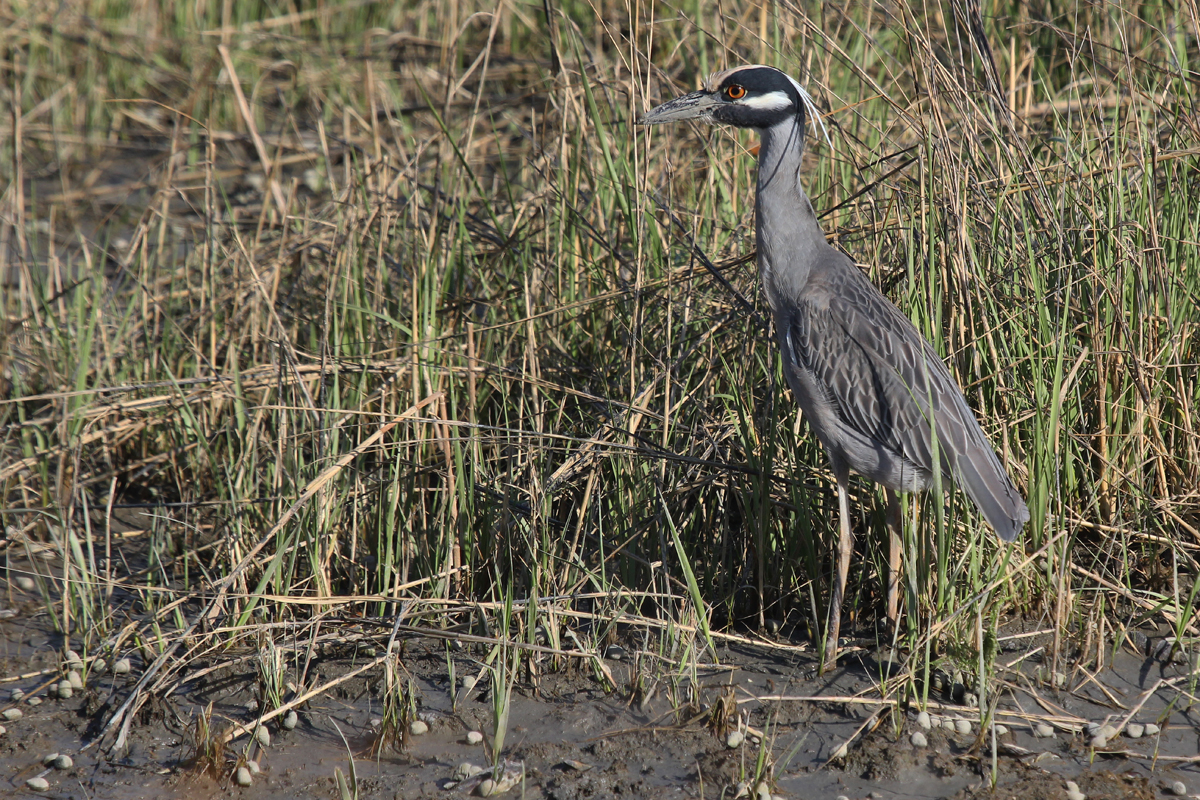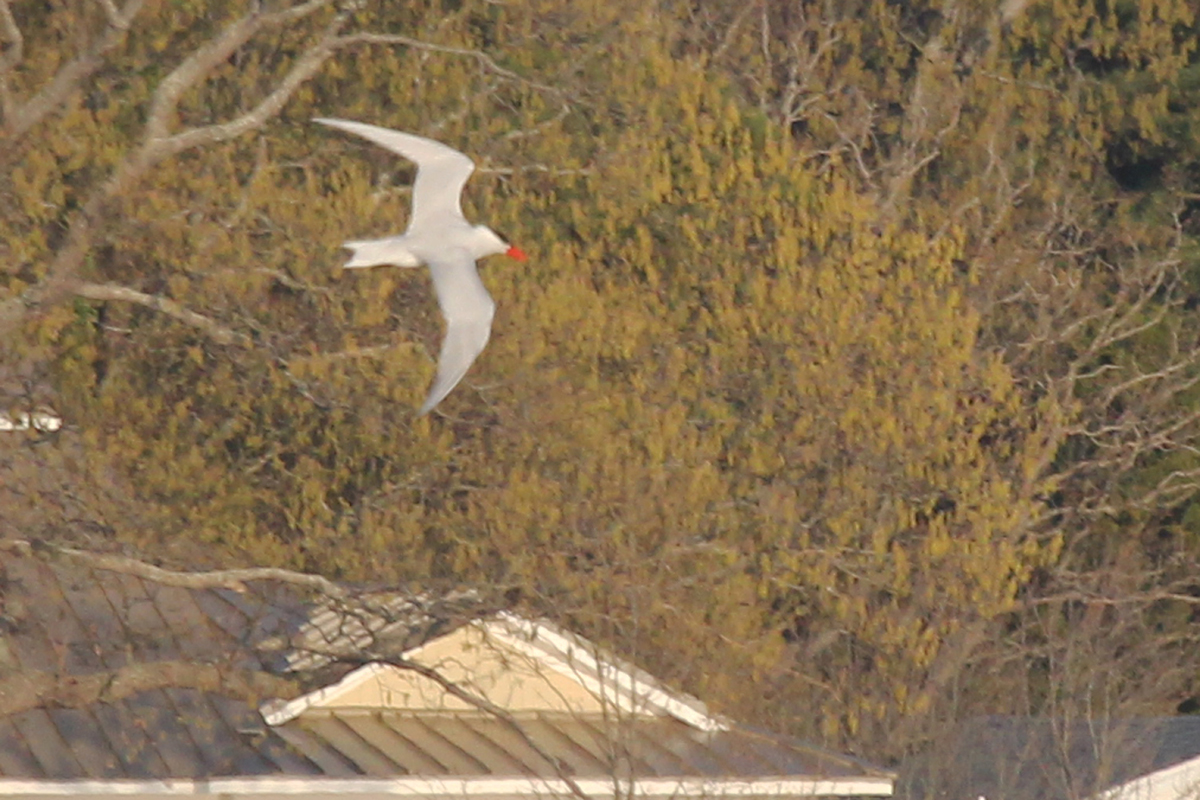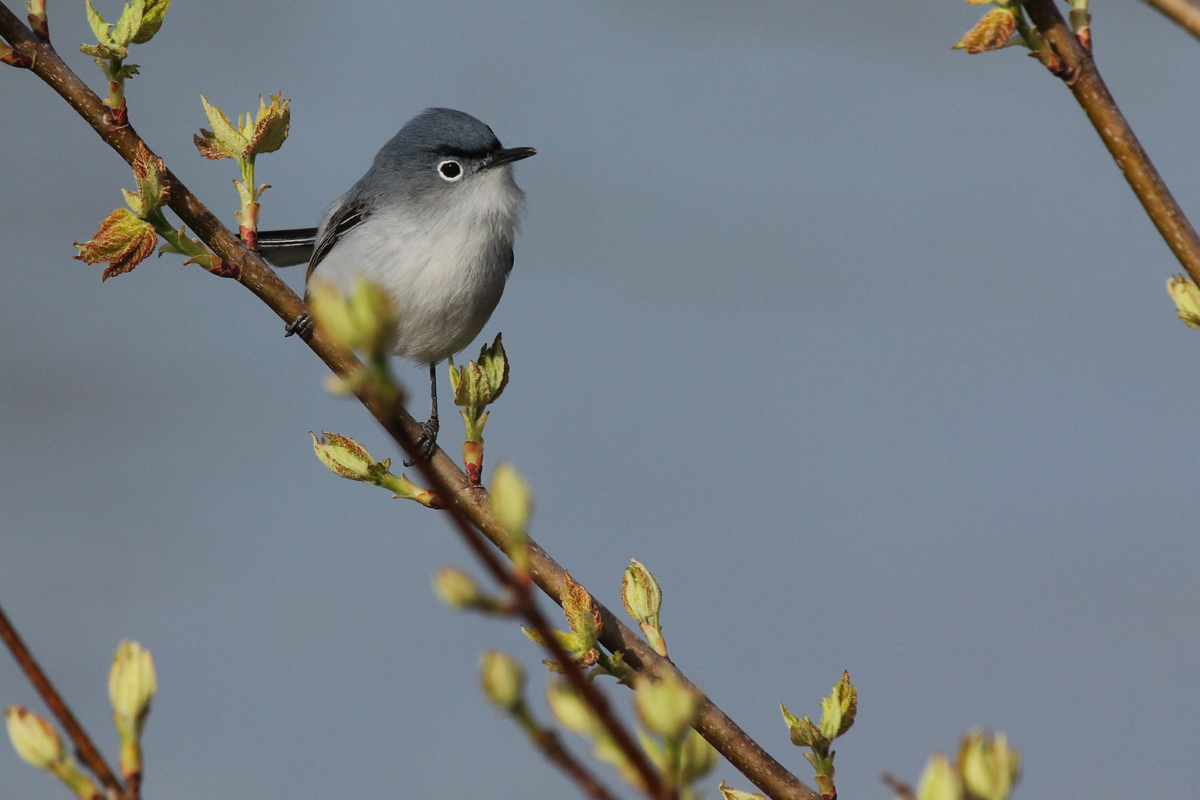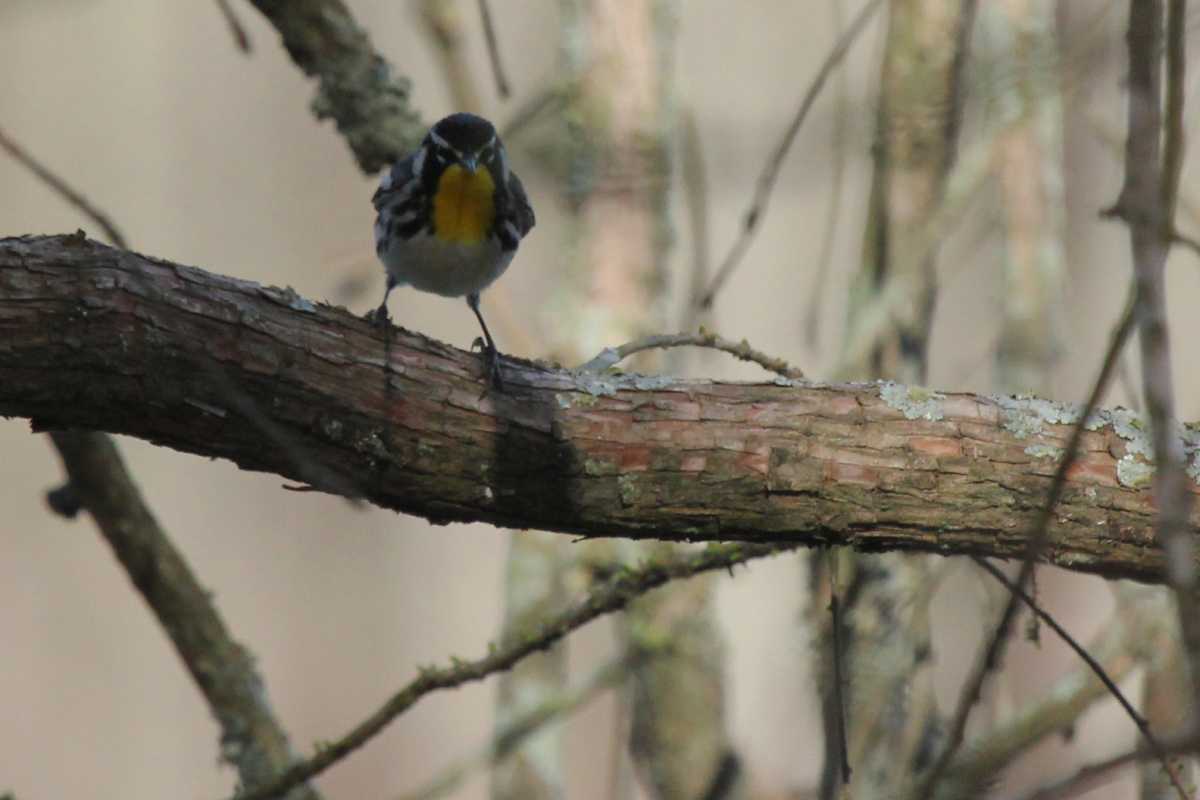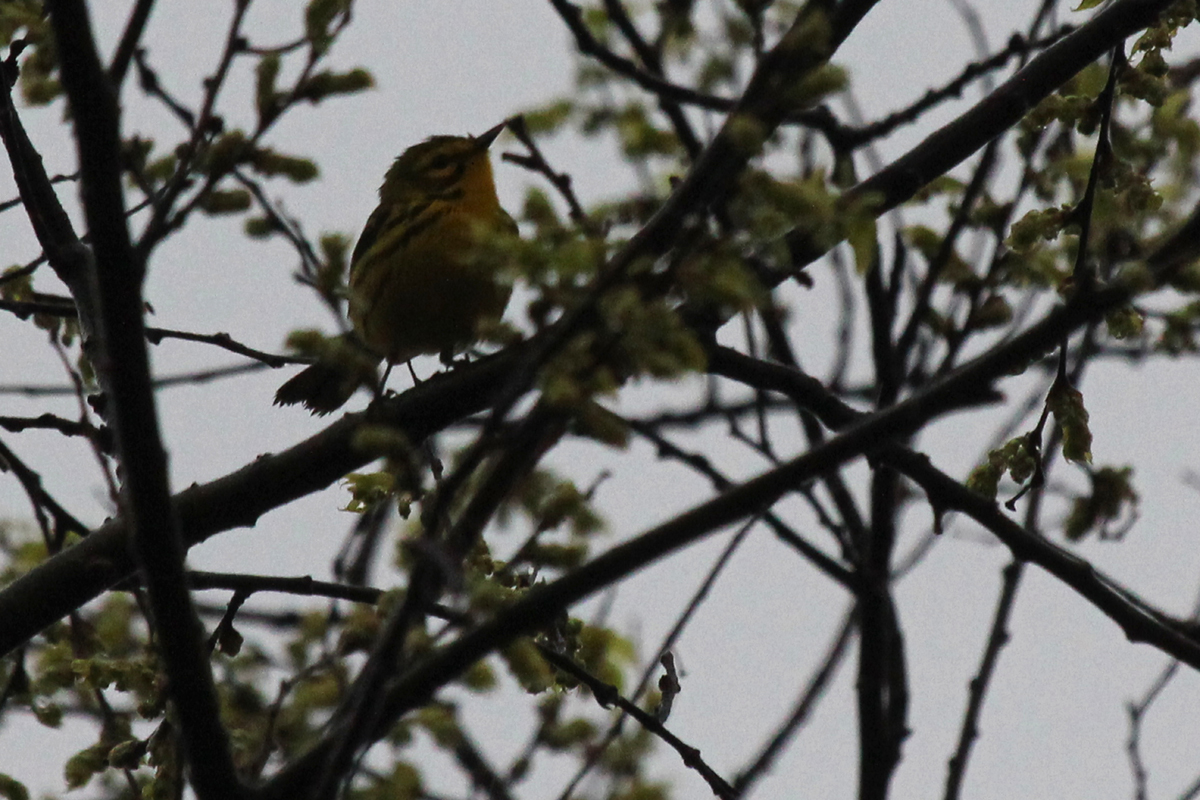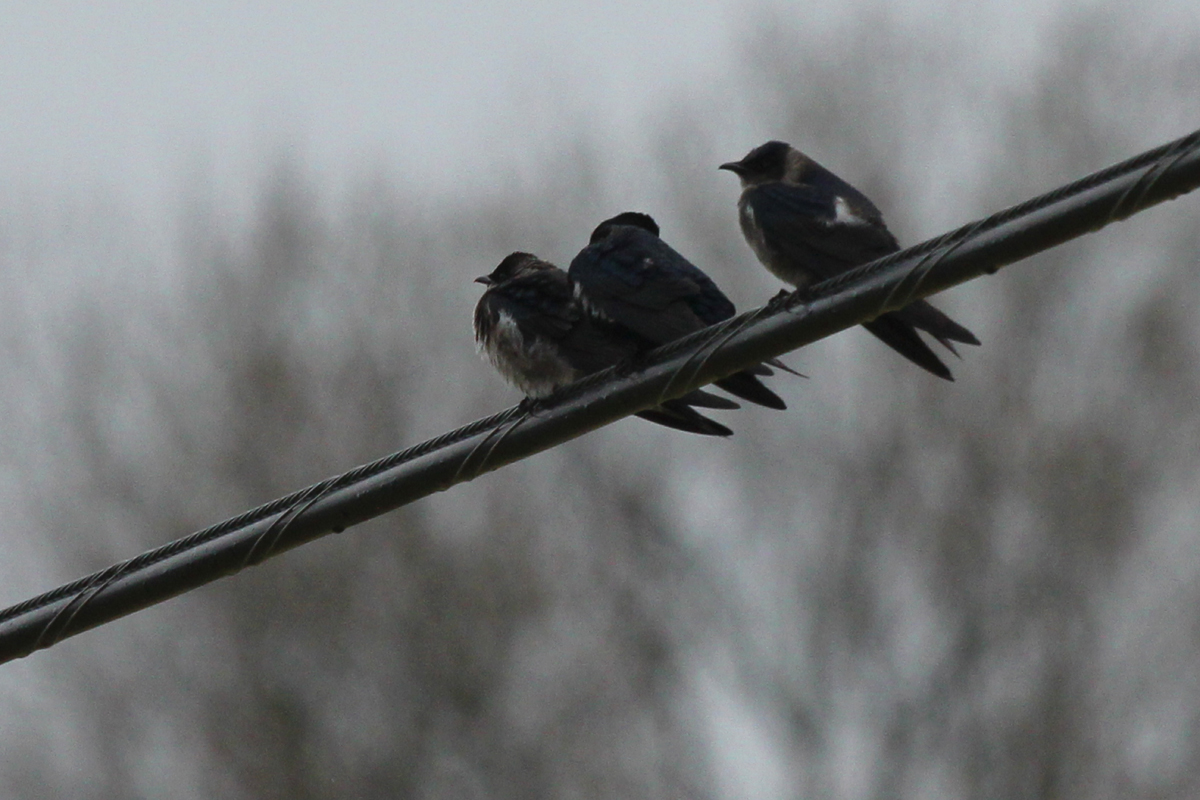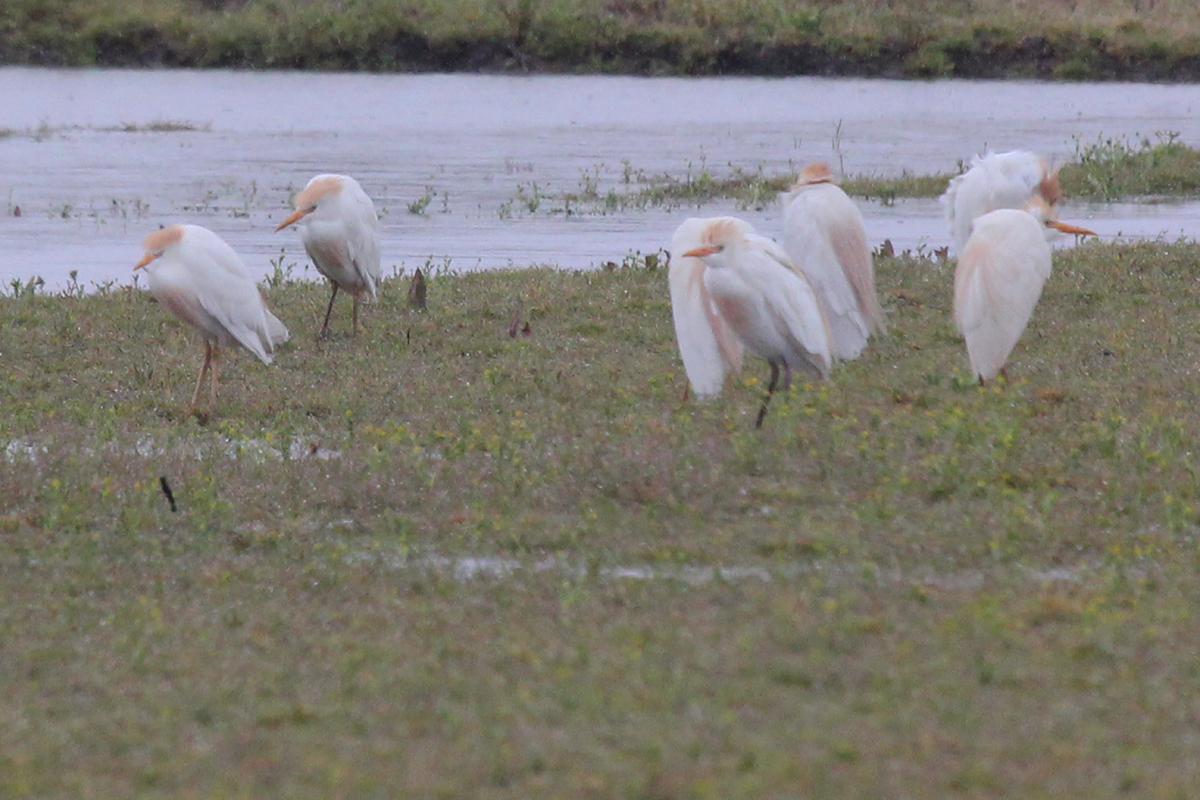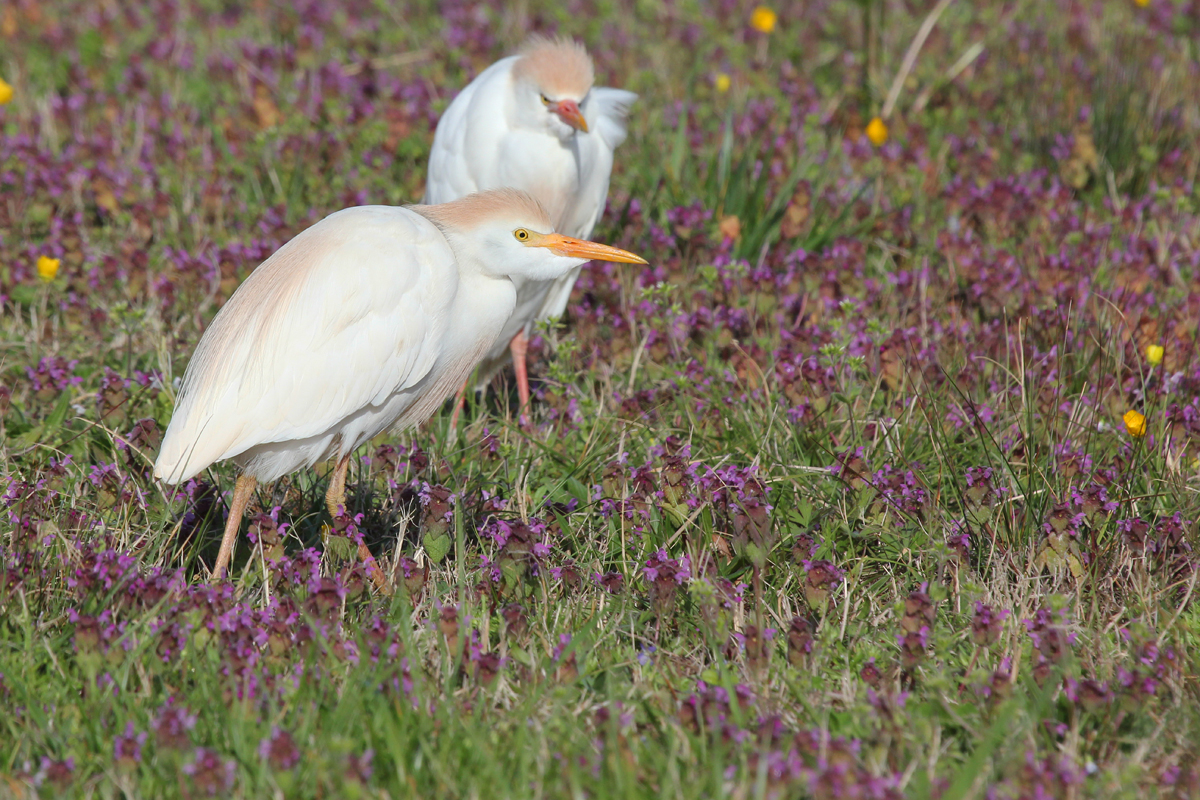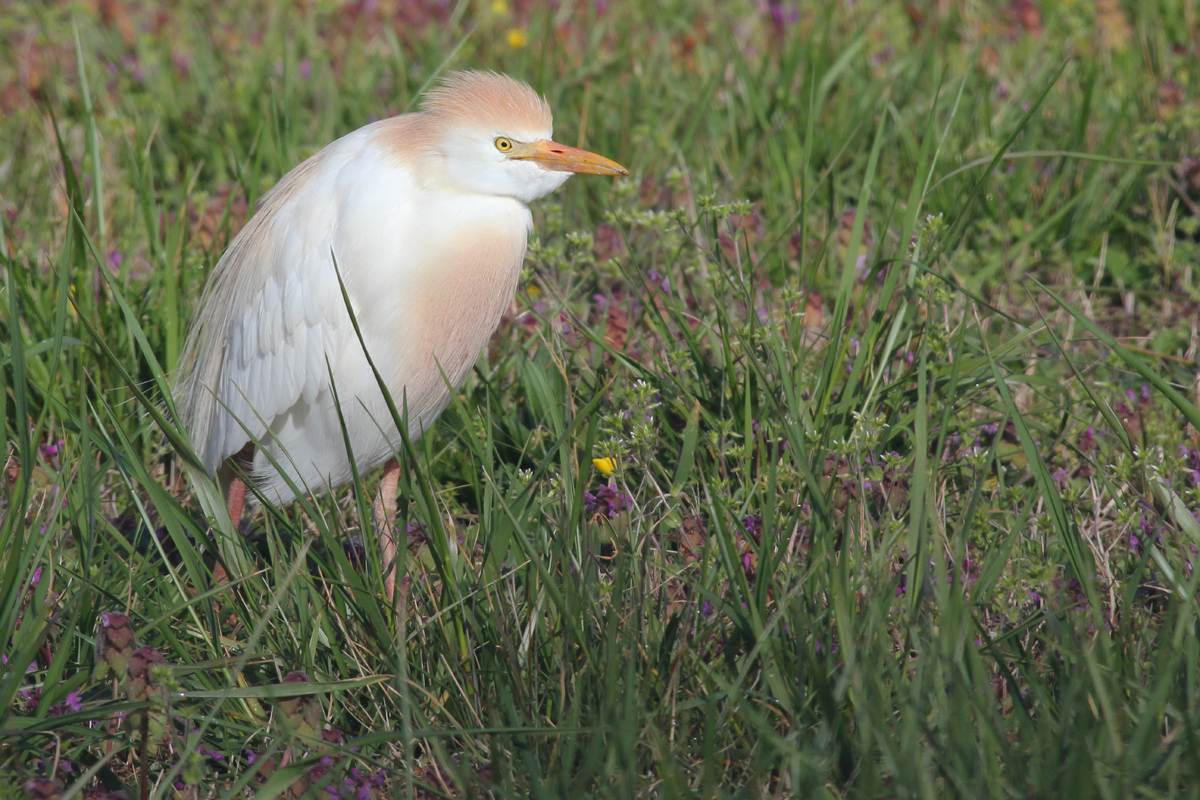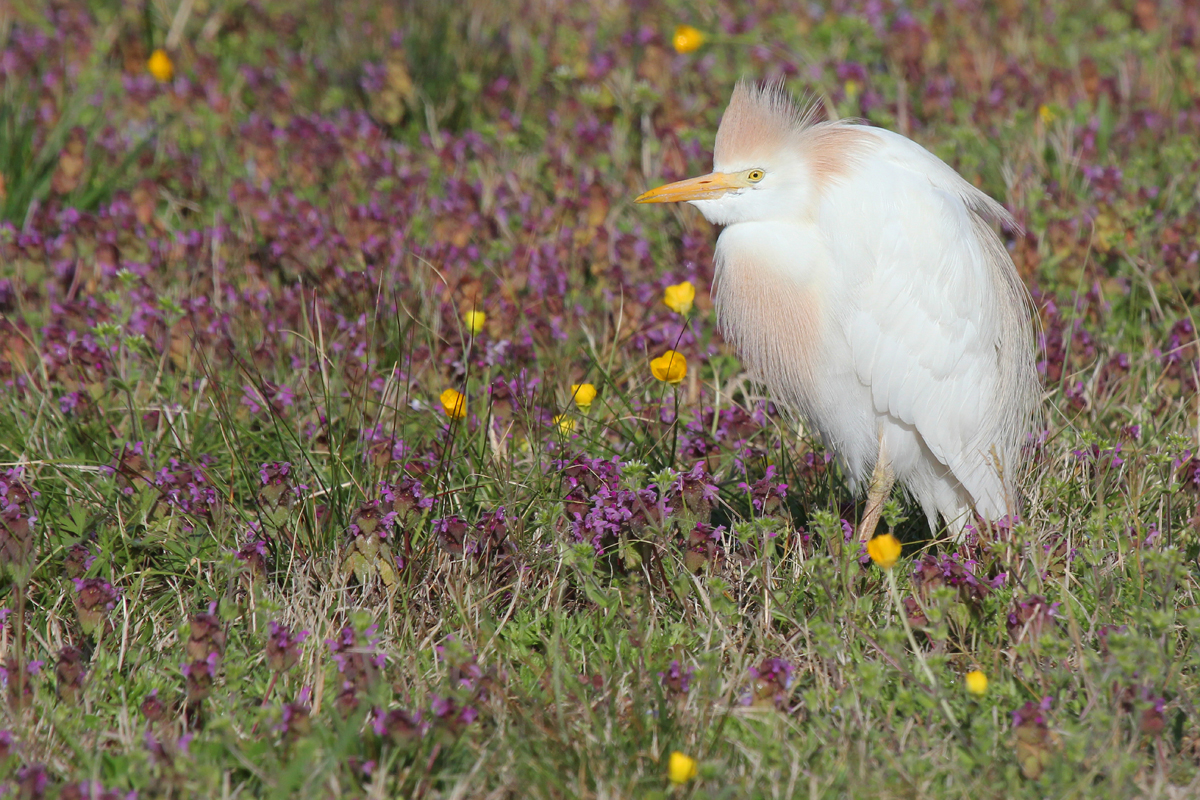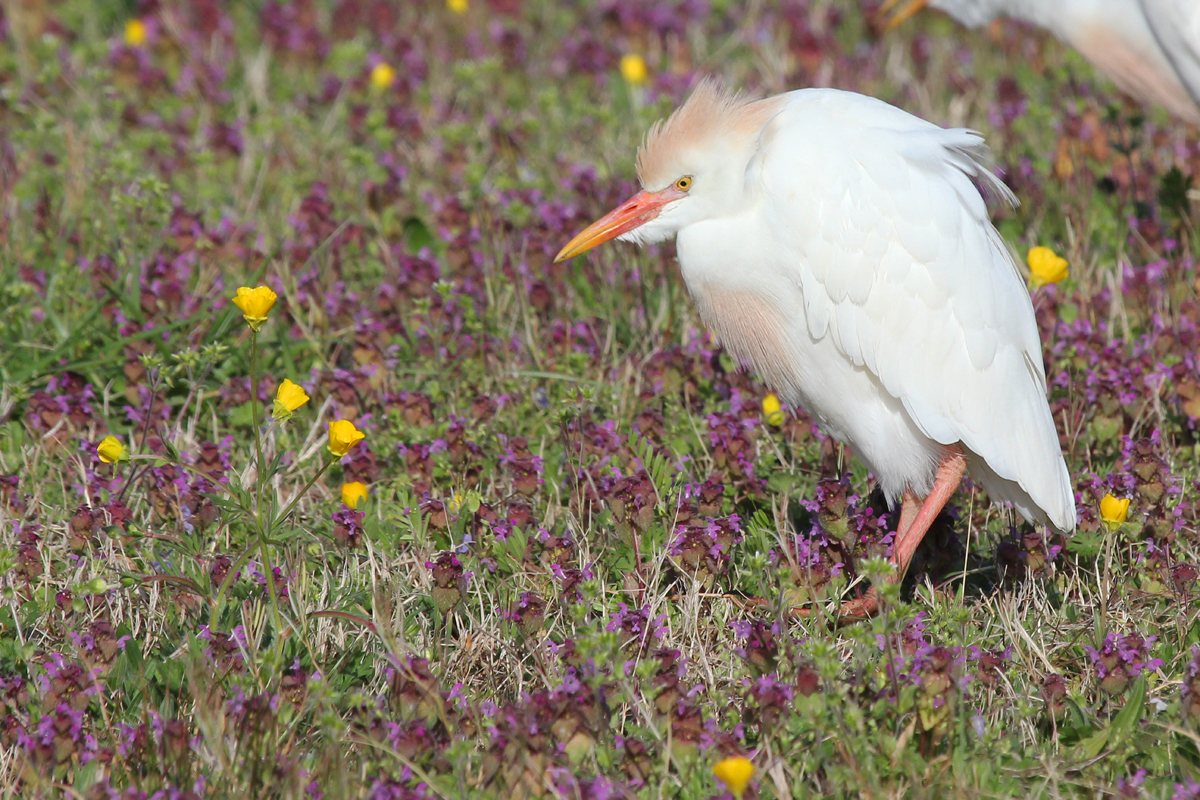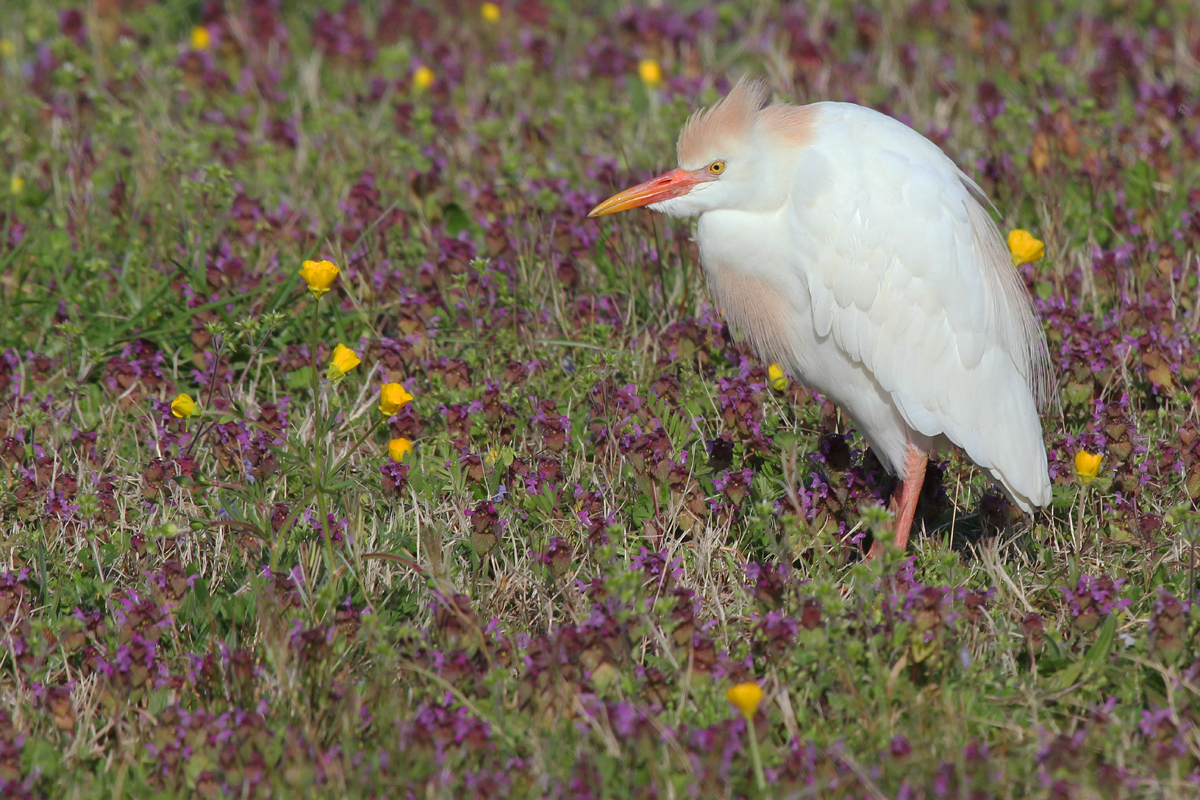 Along with the early first-of-season arrivals, we had four species that made their spring arrival after their average expected dates. The first of these, sorted by how late they were first detected, is the LITTLE BLUE HERON. Setting dates for this species can be a bit problematic due to the reality that some members of this species do actual winter in Virginia Beach from time to time. Most winter records occur on the impoundments at Back Bay NWR, which is closed to the public through the winter except for private groups and paid tram trips to False Cape SP that are offered occasionally on weekends. However, in an average winter, the likelihood of an accurate record of Little Blue Heron isn't enough to warrant allowing this bird without review. So a spring date has been set to 30 Mar hoping to narrow down when true spring arrivals start flowing into the city. The first this year occurred on 1 Apr at Princess Anne WMA Whitehurst Tract (ph. Andrew Hawkins), and though there was what I'd call an unseasonal occurrence back in late February, this bird marks the first of the true arrivals.
Six days later than expected, a first of season SHORT-BILLED DOWITCHER was finally detected at Back Bay NWR on 5 Apr (obs. Robert Ake). While low numbers of this species tend to winter in other counties near and along the coast like Northampton, Accomack, Hampton and York, reports in Virginia Beach are very scarce after late fall. In fact, the rarer Long-billed Dowitcher is almost equally expected here during the winter, so any dowitcher observed from Nov to Mar should really be closely studied to verify which species it is. Of course, when both species are in non-breeding plumage, identification becomes a bit more complicated, and perhaps not even possible with many individuals. For that reason, this is why eBird offers the Short-billed/Long-billed Dowitcher 'slash' option.
CATTLE EGRET, another arrival for the reporting period, is another wading bird species that tends to have winter reports in the city. However, in most winters, the first snowfall event of the year forces these birds south, and like clockwork in 2018, the last report occurred just hours the blizzard event of 3/4 Jan commencing (ph. Karen & Tom Beatty). With the species absent since, the first documented spring record occurred on 2 Apr, barely behind the expected 30 Mar arrival date, when two individuals (sporting breeding plumage) were observed along Munden Road near Princess Anne WMA (ph. Mary Catherine Miguez, later ph. Karen & Tom Beatty). Over the next month, some individuals of this species may be observed exciting their 'high' breeding plumage, where their facial skin and half the bill turn to a bright magenta, while their head, neck and chest plumes also retain the rufous coloration typical of standard breeding plumage. These features make this species quite exquisite during April & May (see an example from 8 Apr in this checklist). For anyone hoping to view this species, simply driving around Morris Neck, Mill Landing, Nanney's Creek, Muddy Creek and Charity Neck Roads will often yield sightings of flocks of Cattle Egrets foraging in roadside ditches/fields.
The last of our spring arrivals was one very beautiful species of shorebird, the STILT SANDPIPER! Any chance to view this species is worth the effort, and a report on 6 Apr of three individuals on what sounds like the C Storage Pool at Back Bay NWR (obs. Greg Tito) makes for an excellent first installment for the species in Virginia Beach this spring. With a typical 5 Apr arrival date, this records comes just one day late, so, essentially on-time for eBird purposes. With the West Dike now open daily to visitors (since 1 Apr), the C Pool, C Storage, B Storage, and A Pool are all accessible once again, and though the water levels have been reported to be too high to maximize shorebird habitat, the shorelines can still hold these birds. So, for anyone venturing out to Back Bay NWR, make sure to scan the water's edge, and maybe you'll pick one of these up!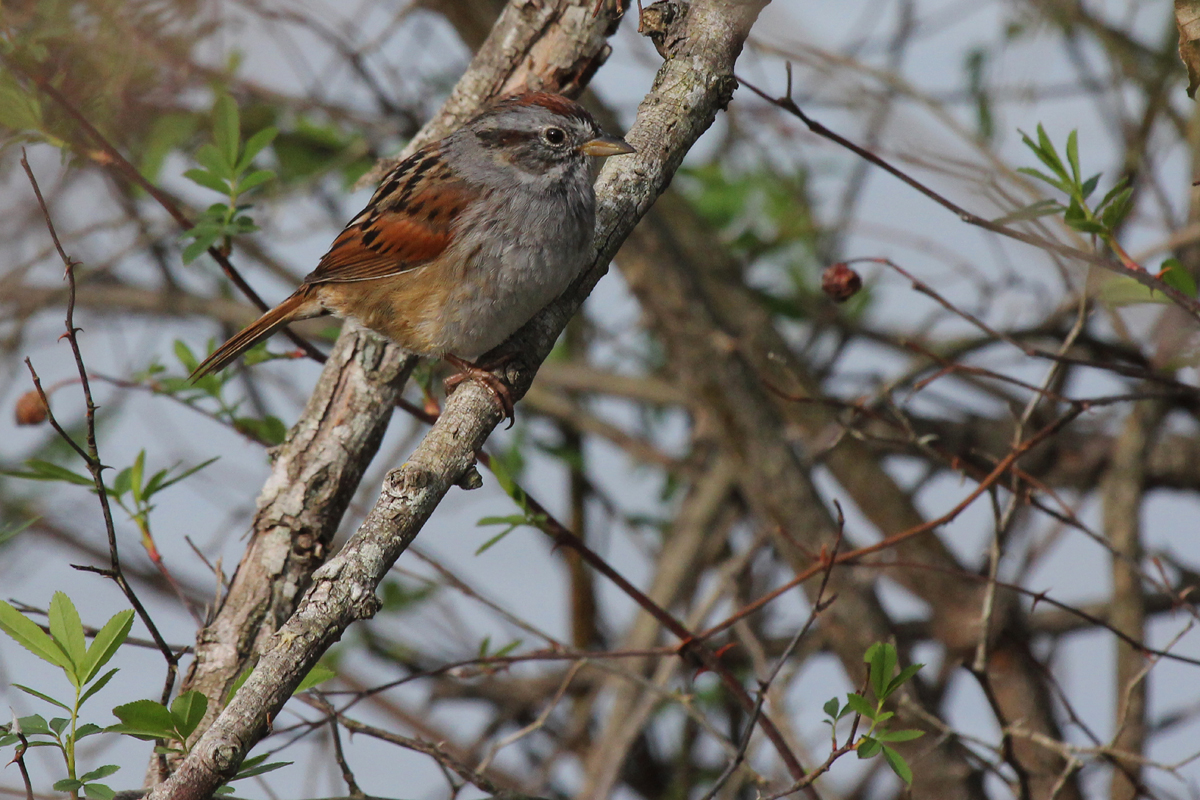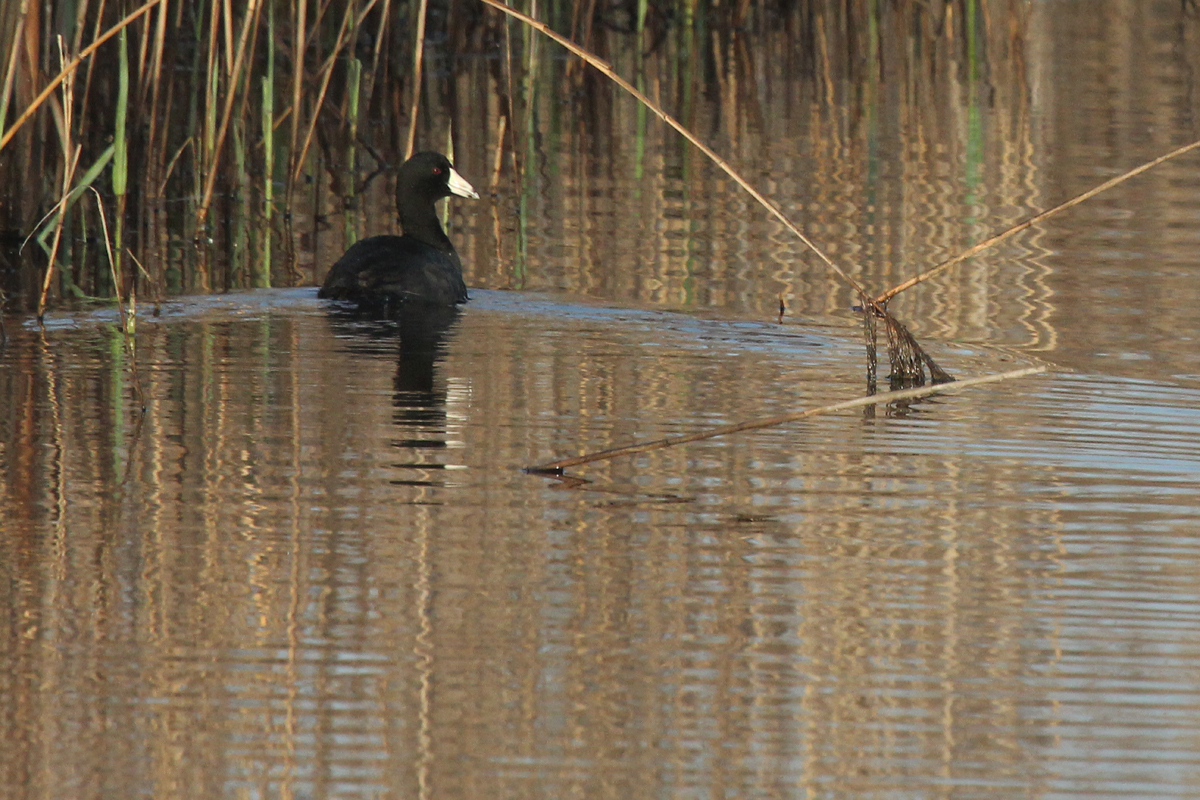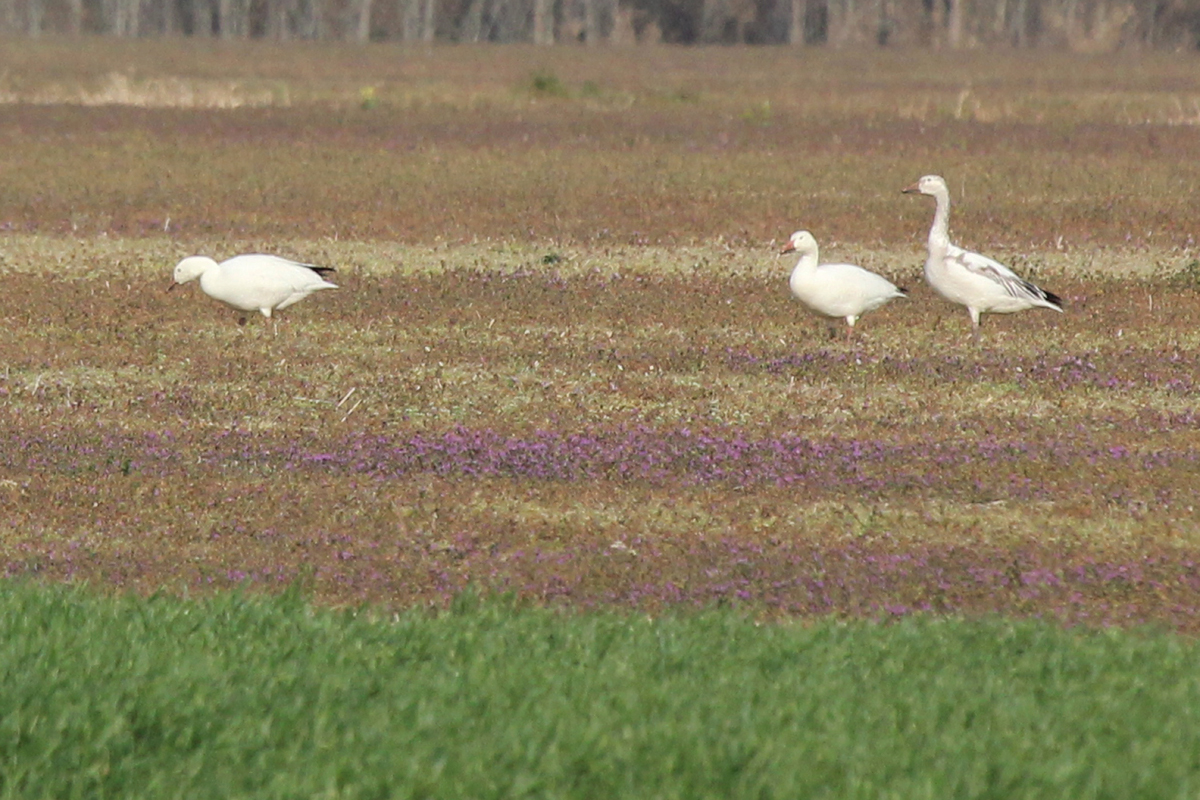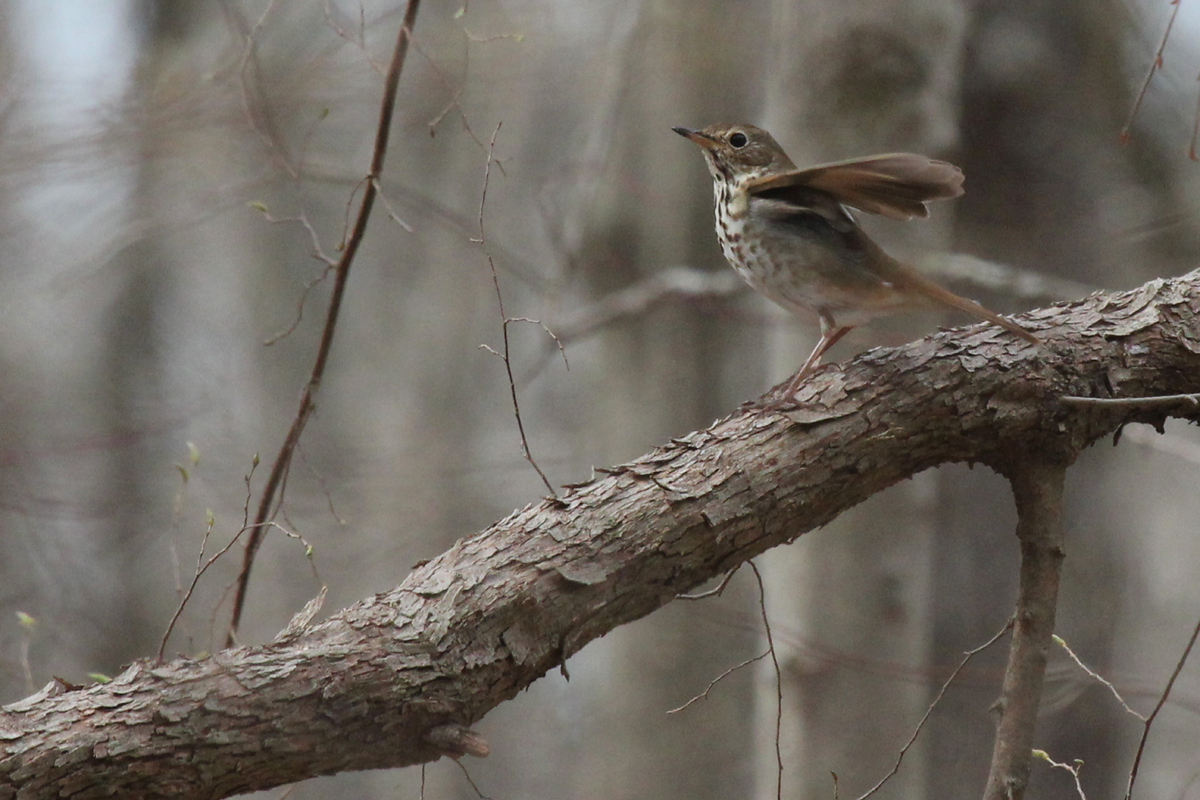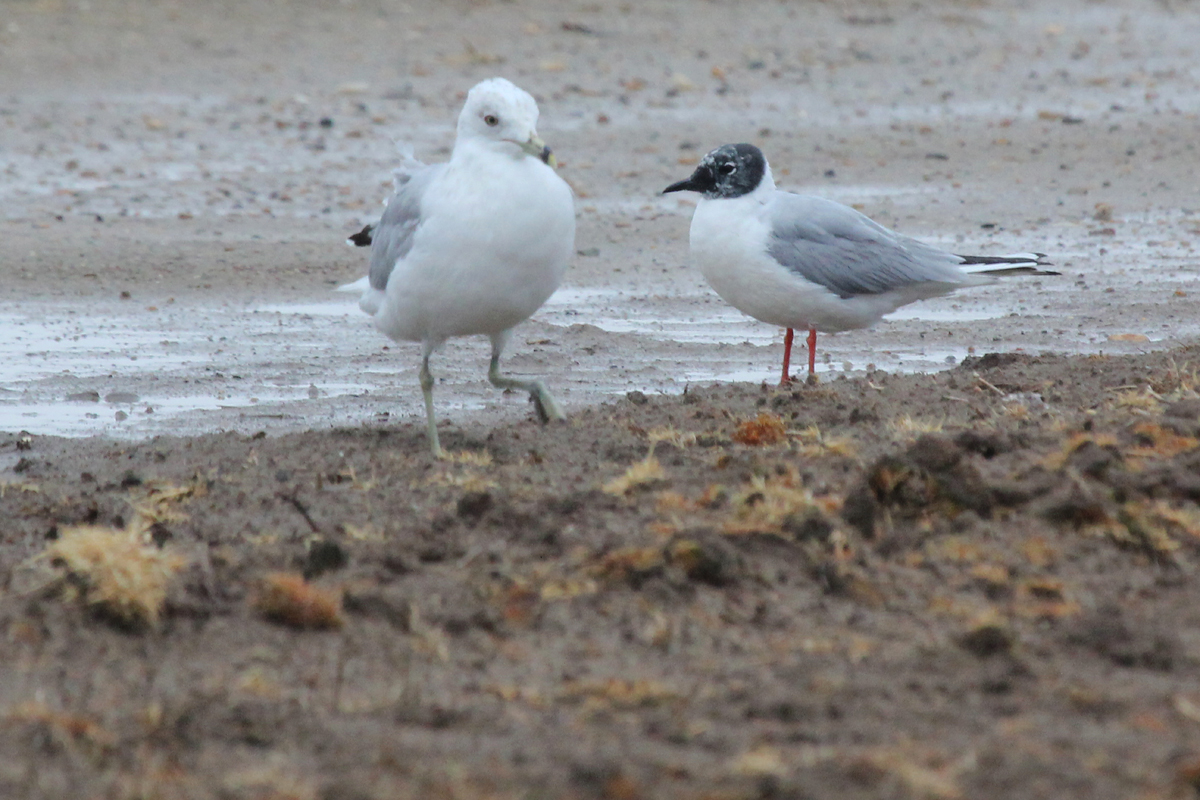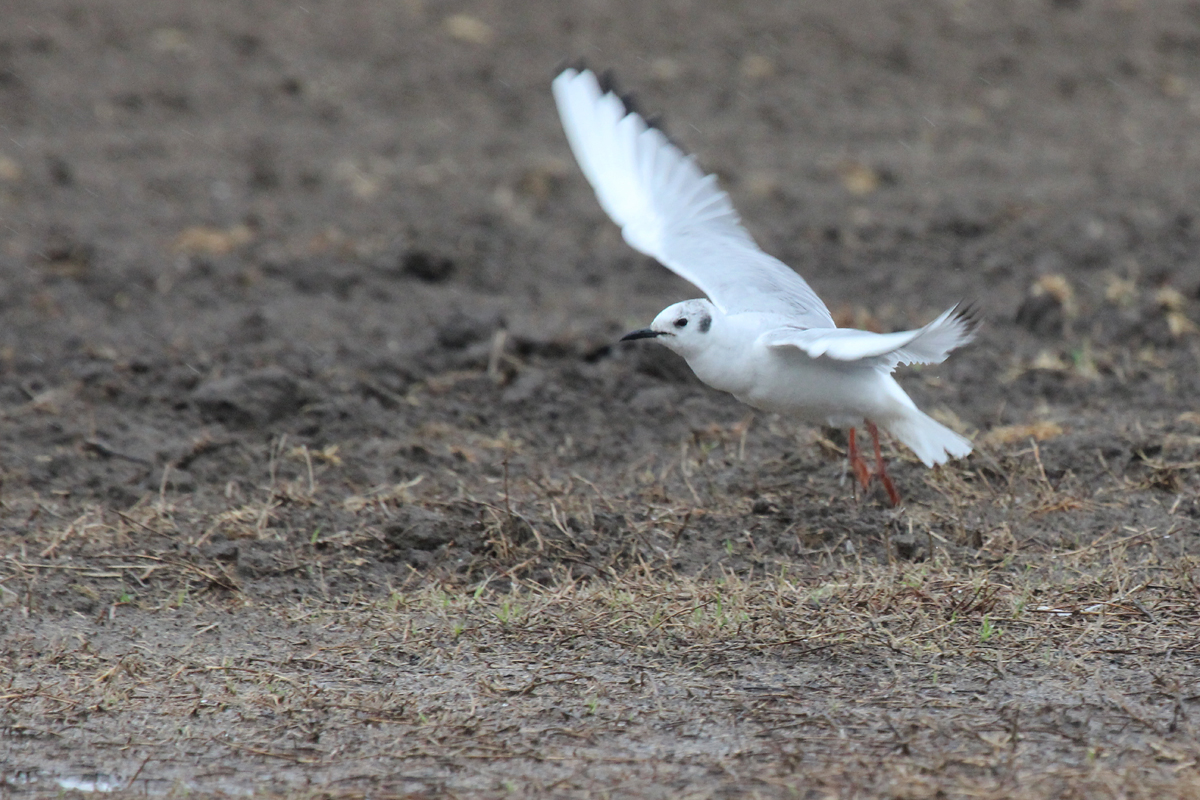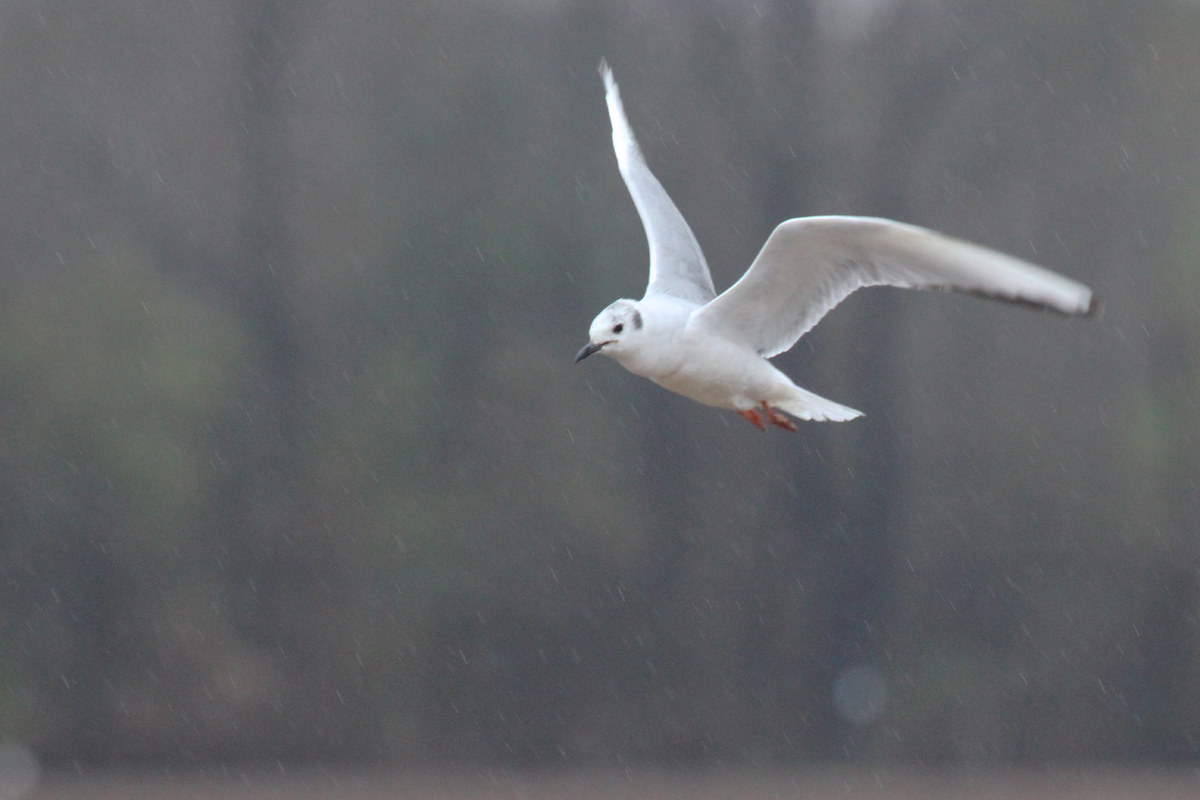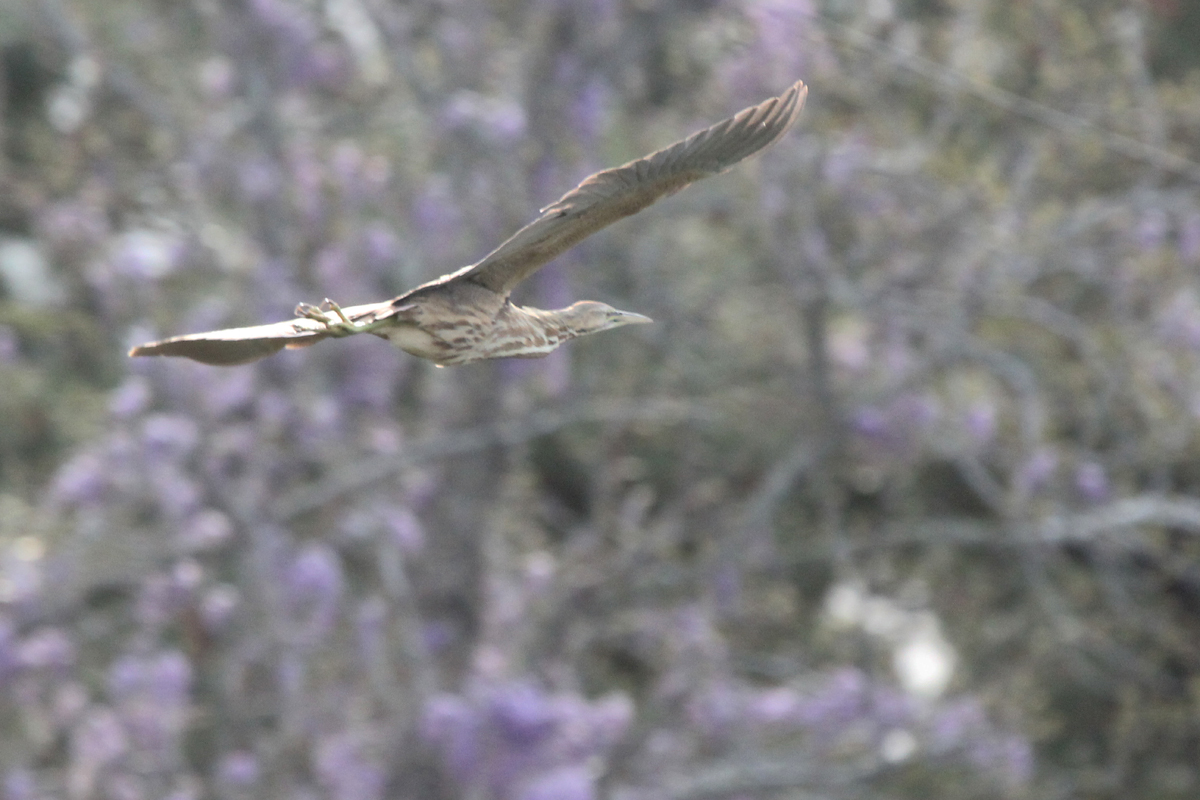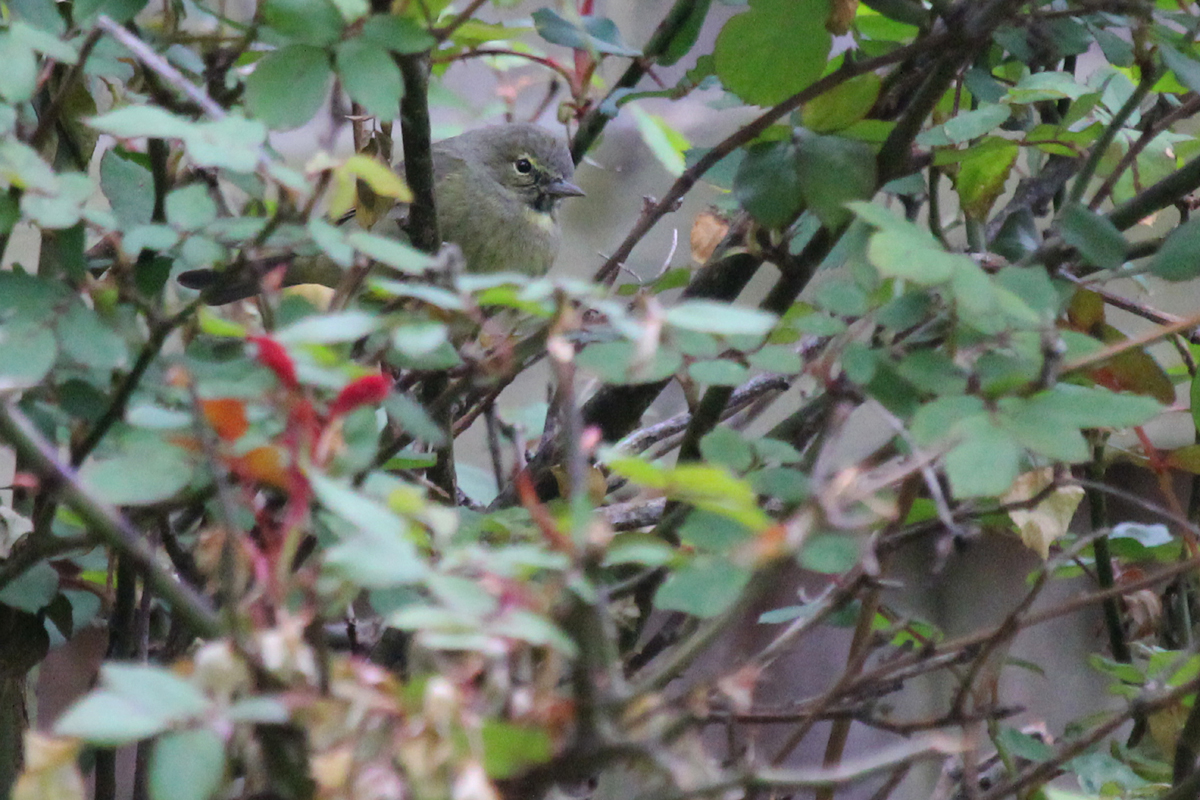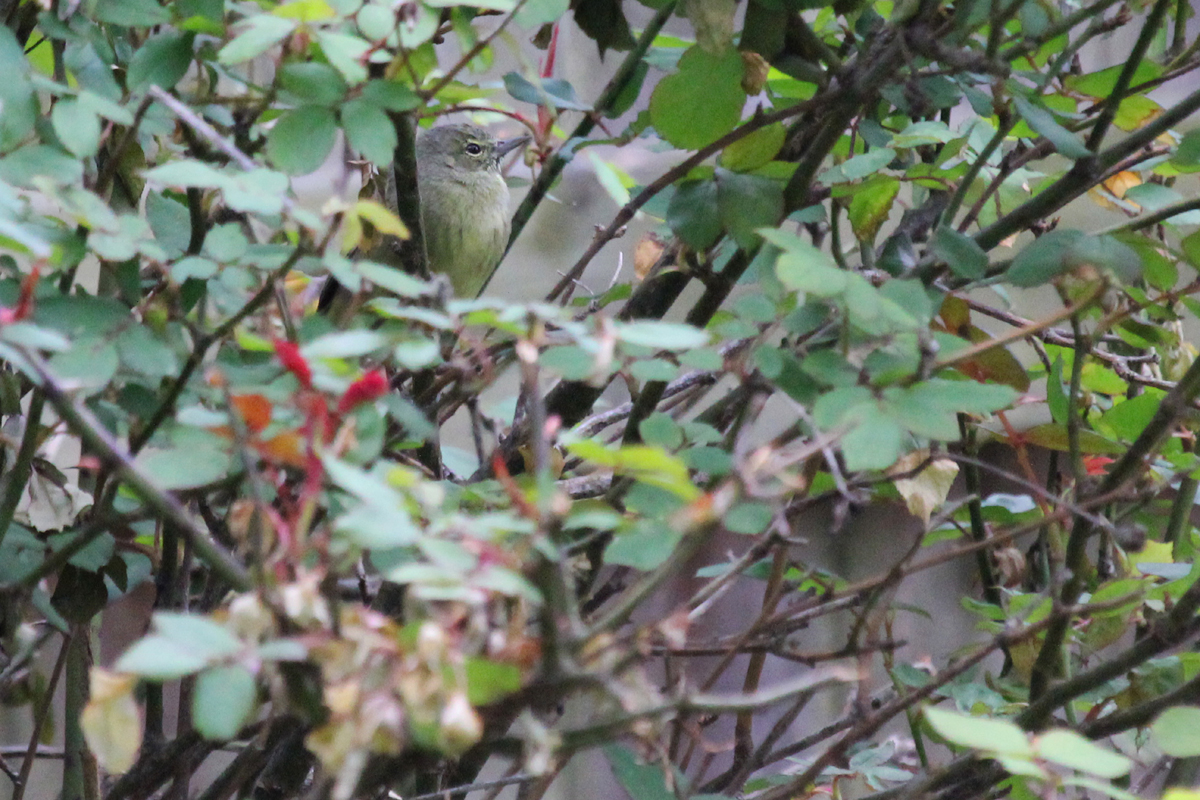 In the late March journal entry, quite a few species were noted with early arrival dates. Many of those species continued to be observed into early April, before their expected date was finally reached (and records input into eBird finally stopped flagging as 'rare'). Having this information input to the database helps make the expected dates more accurate each year, and in 2019, some arrival dates will likely be shifted as a result. For example, OVENBIRD has been set with a 5 Apr arrival date based on recent years' data, but for a second straight spring, the species has showed up on 29 Mar, and records have been abundant from there onward. In early April this early, there was 15 reports of the species submitted to eBird, ranging in location from Stumpy Lake NA, Princess Anne WMA Whitehurst Tract, Lake Lawson & Lake Smith NA, West Nek Creek NA and First Landing SP. If we again see a March arrival next spring, this species will have its arrival date changed to 30 Mar. The importance of this? Clearly, many species simply lack data in the system that helps warrant the extension of acceptable dates. More eyes in the field, and more knowledgeable folks submitting data, helps those of us interested in status & distribution garner a much more accurate vision of exactly when species start to arrive. So the more information provided, the better the eBird experience for all those involved, from users to reviewers, to researchers who can use the data from a conservation aspect.
Ovenbirds weren't the only species that appeared in prior reporting periods, and continued to be reported through the expected arrival dates. BLACK-AND-WHITE WARBLERS, CHIMNEY SWIFTS, PRAIRIE WARBLERS, WHITE-EYED VIREOS, RUBY-THROATED HUMMINGBIRDS and even a potential CHUCK-WILL'S-WIDOW (presently awaiting audio recording upload to the eBird list) all fit the bill this period as well and each provided for great excitement across Virginia Beach in early April! As well as these ongoing early reports, we had several other interesting reports pop up that are worth mentioning here.
It took us a painful 96 days, but we finally got our first record for BLACK SKIMMER in 2018 when a pair was photographed at Pleasure House Point NA on 6 Apr (ph. Kathy Louthan). This is the first time since the winter of 2014 where no Jan-Mar records were submitted to eBird for Virginia Beach. In most winters (or in an average one) there is a flock that stays typically into February around Lynnhaven Inlet / Pleasure House Point, departing sometimes for a couple of weeks before returning again in March. With the extreme winter weather that impacted the coast in early 2018, this flock of skimmers either departed for warmer waters to the south, or could have been killed off completely during the first blizzard of the year (last eBird record was on 27 Dec, just prior to the Little Creek Christmas Bird Count). If any CBCers happened to log this species during the count on the 31st, please get it submitted to eBird to help firm up the departure date!
Another first of year bird was finally logged this report period, when a NORTHERN BOBWHITE was heard repeatedly vocalizing at Princess Anne WMA (obs. Rob Bielawski) on 1 Apr. This species is surely present year-round throughout the southern half of the city, but none have apparently been calling within earshot of any eBirders so far in 2018. Of course, with this species, provenance is a concern, and we have no real way of knowing which birds are true wild birds, versus which have been simply let loose for hunting purposes on private land and have managed to cover some distance. In either case though, this was another species for the city's 2018 list, which after the period stands at 210 observed species, and 184 photographed species.
On 9 Apr, a pair of WILD TURKEYS were viewed at Marshview Park (obs. June McDaniels), which is a miraculous find so close to the Oceanfront / Resort Area. At least one was heard on 10 Apr at the same location (obs. Karen & Tom Beatty), but so far no photographs have come in for this one (not necessary, but would be very neat). This area of the city, near the Shadowlawn neighborhood has seen some unusual visitors over the years, with a Black Bear being captured here at one point, so clearly, the wildlife have found ways to reach the wooded areas on the outskirts of the developments that also wrap around Lake Rudee. A male BLUE-WINGED TEAL was viewed at Stumpy Lake NA on 6 Apr (obs. Rob Bielawski), marking the first record of this species at the park in eBird dating all the way back to 15 Apr 1978 (obs. Edward Brinkley). Lastly, perhaps SEASIDE SPARROWS might be starting to move, as one was observed at Rudee Inlet on 9 Apr (obs. Chrissy Barton). Typically once these birds start being detected on the jetty rocks (where I assume this was), that means they are passing through in search of more suitable marsh habitat.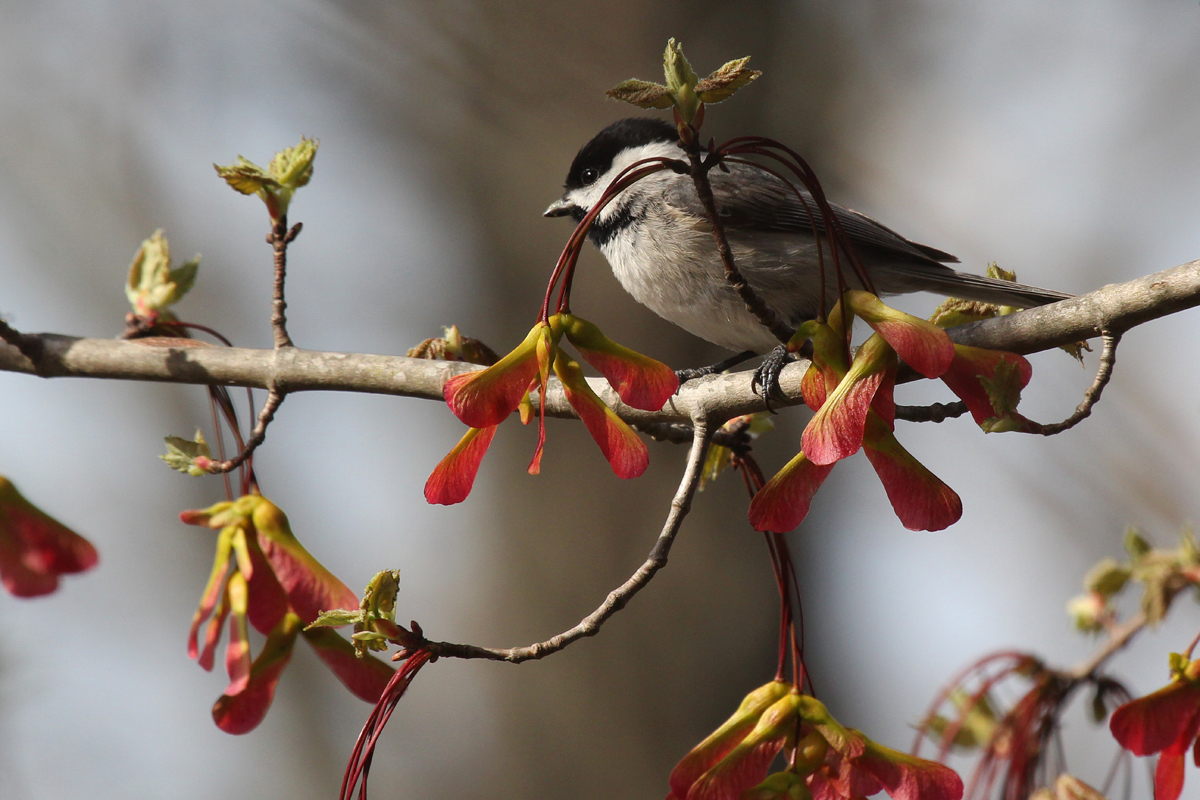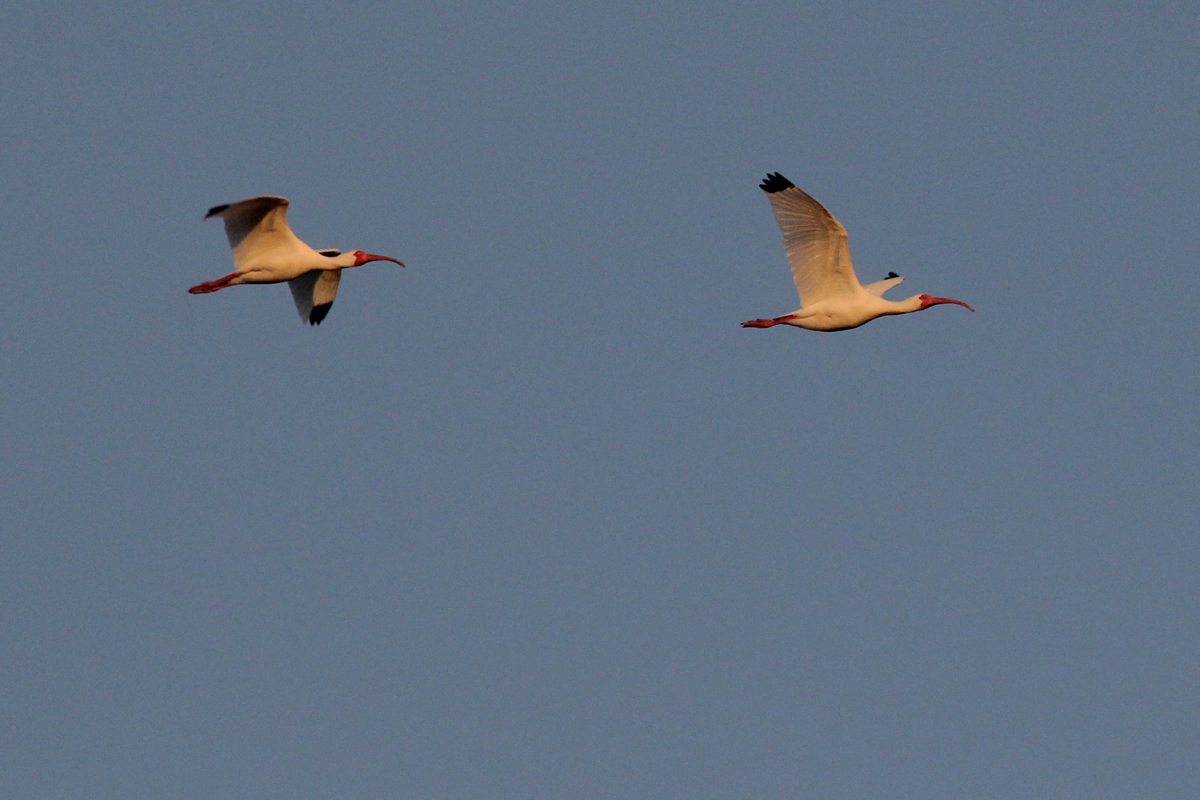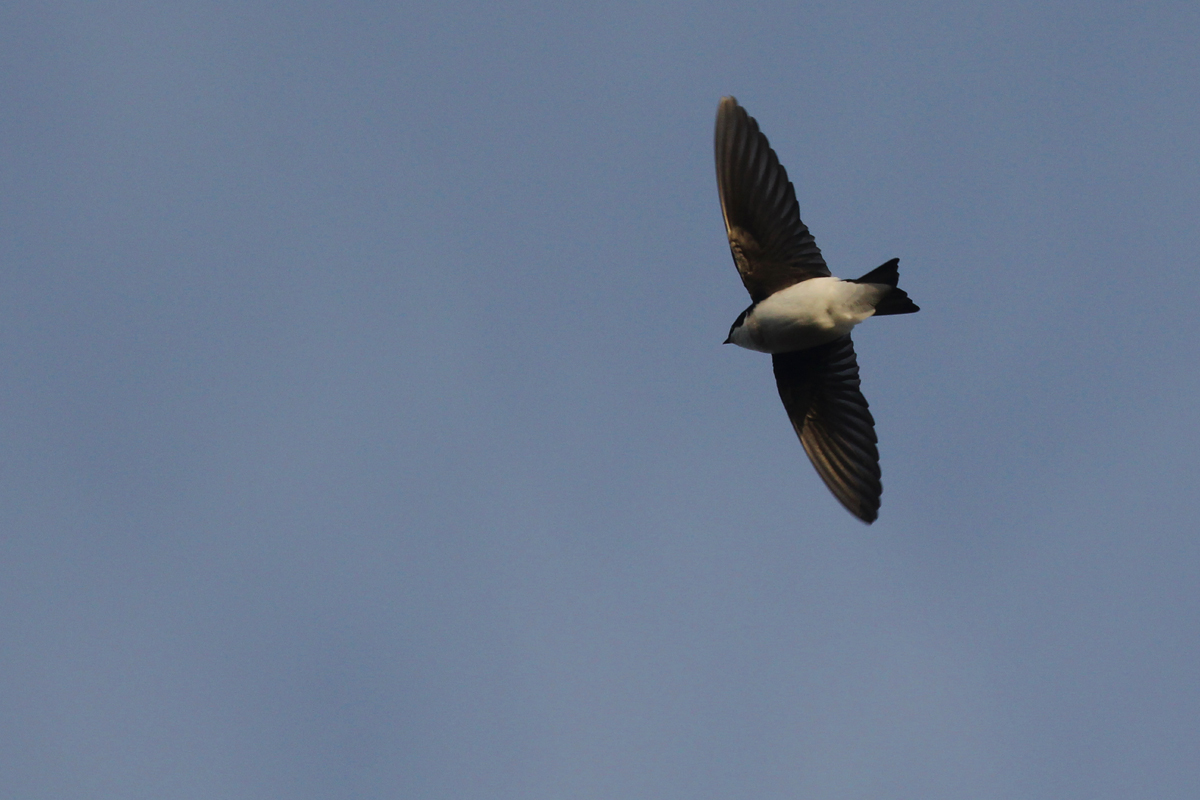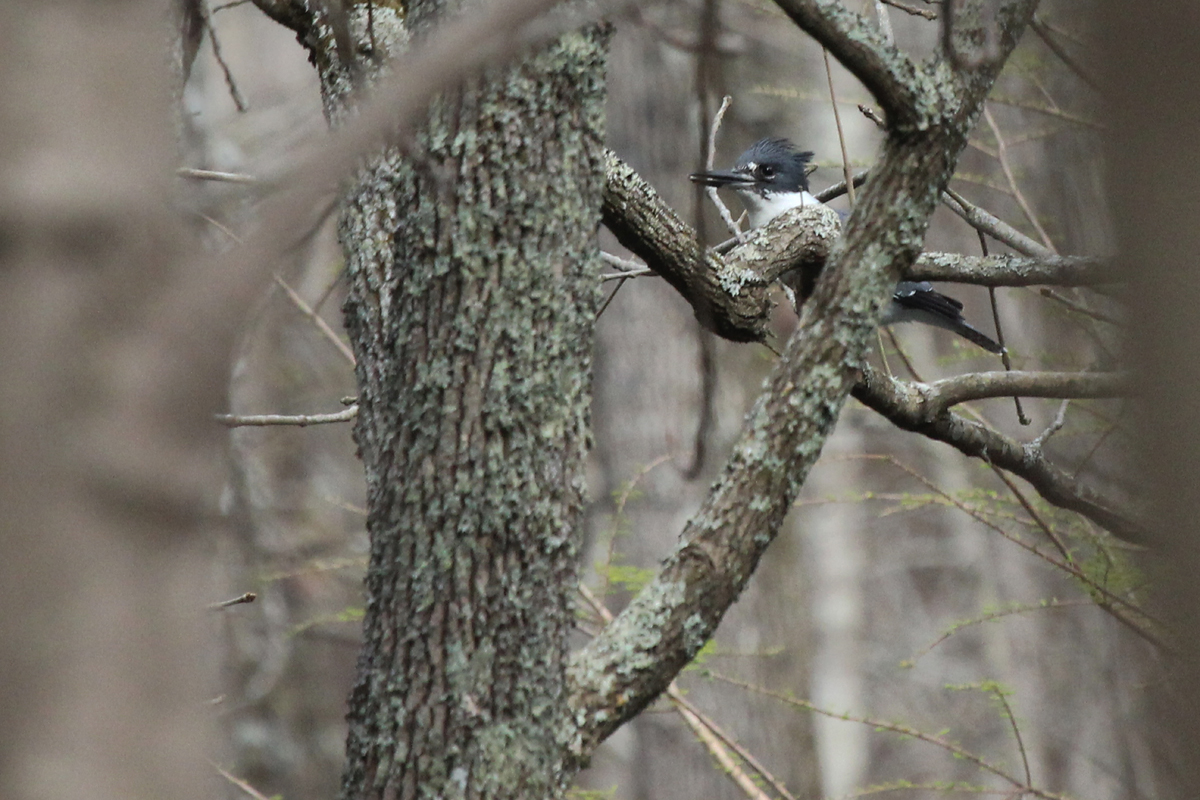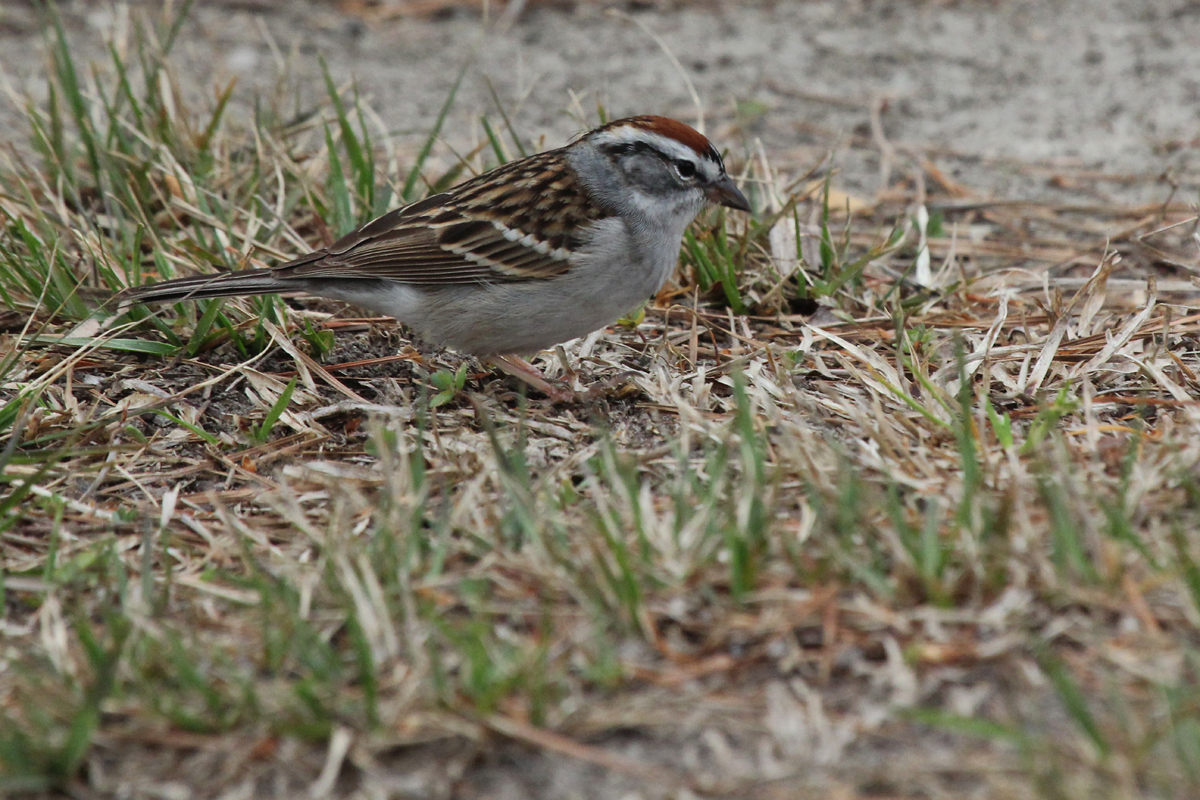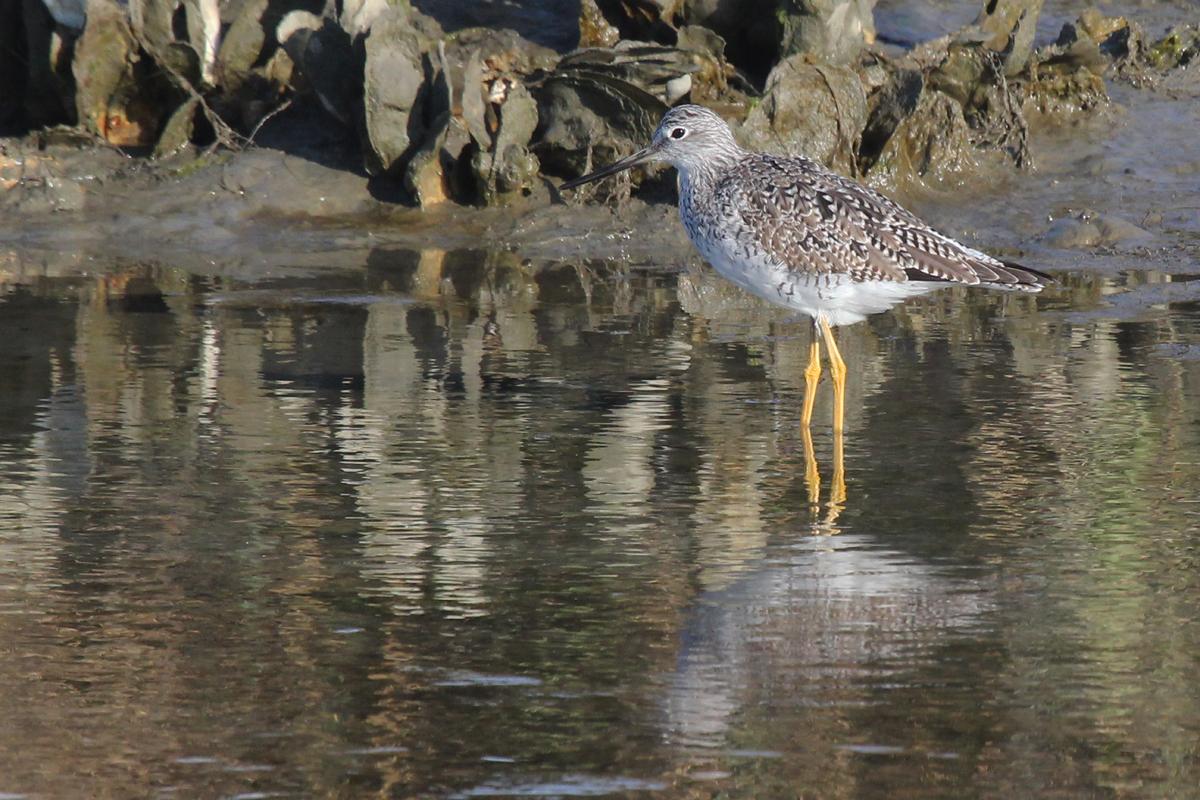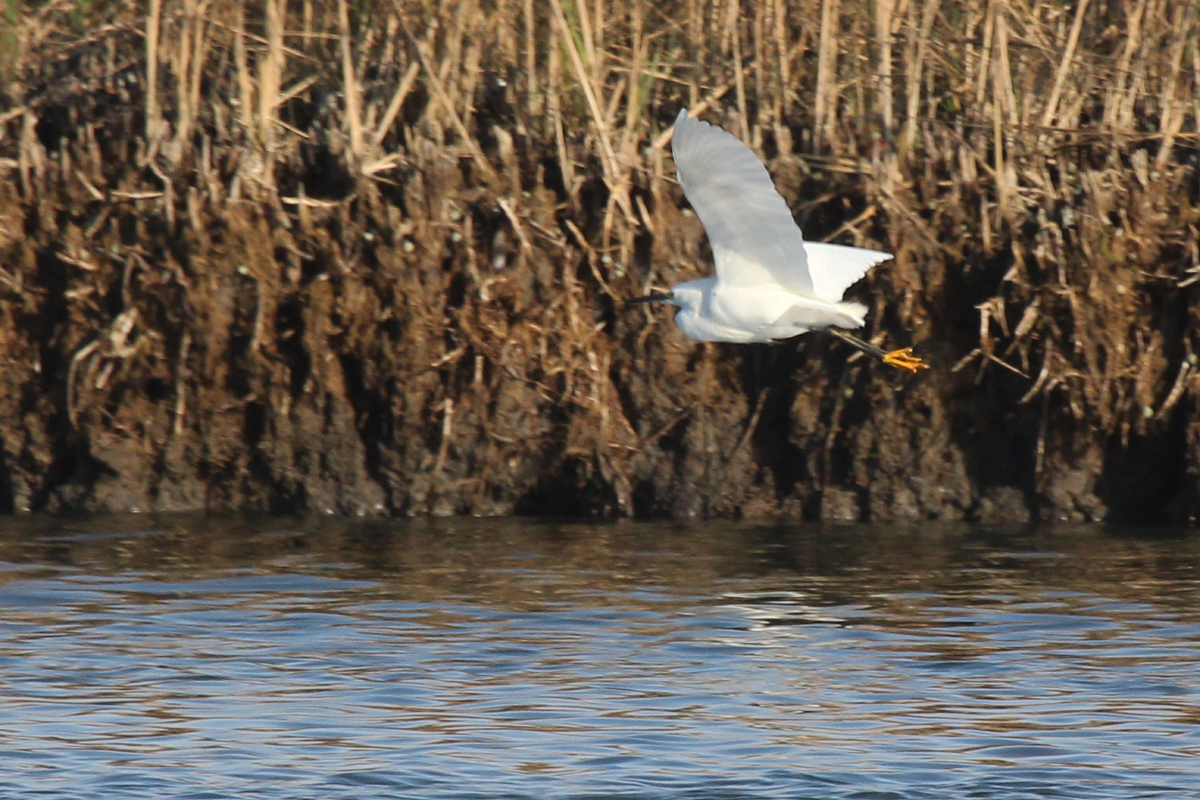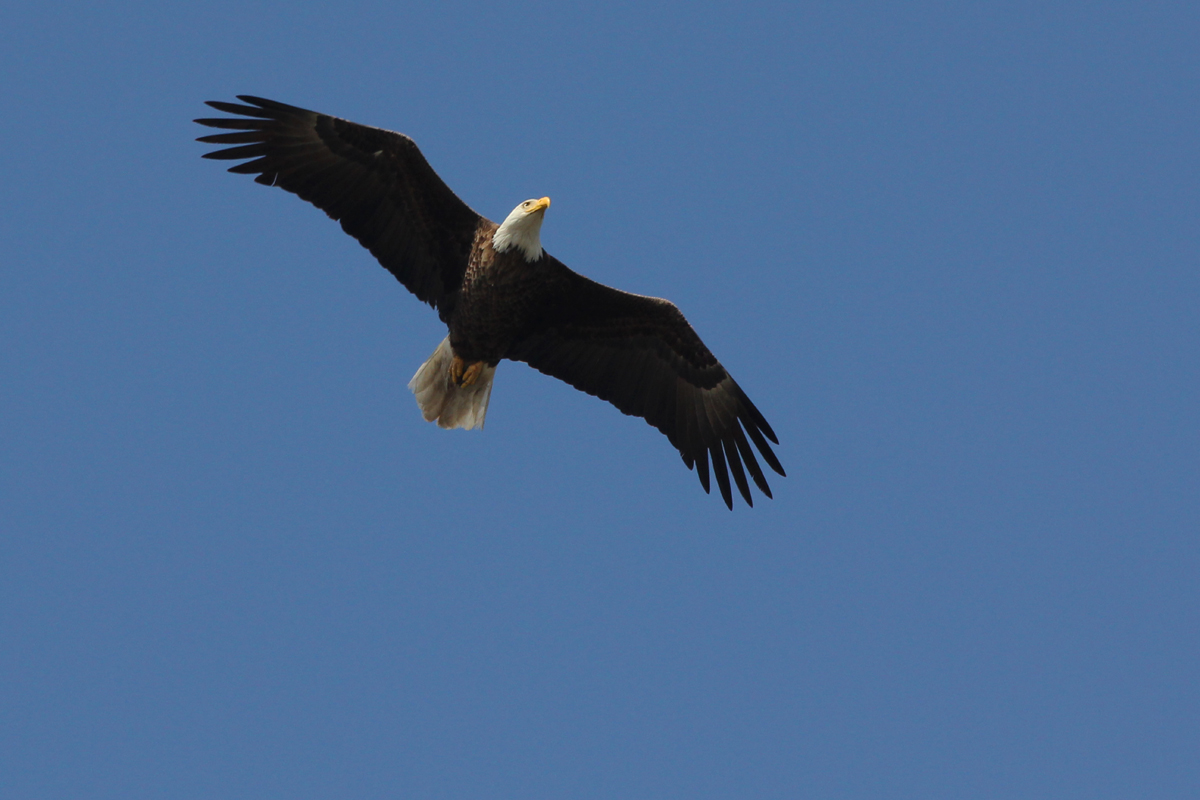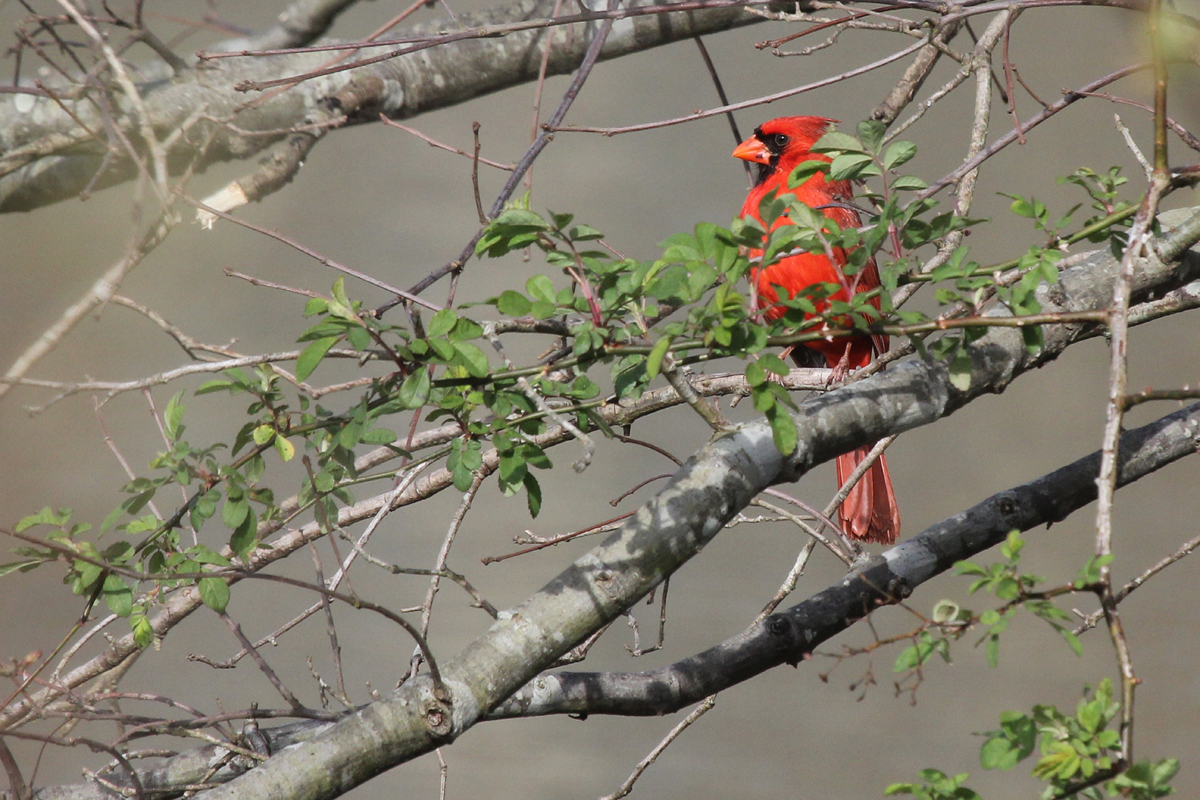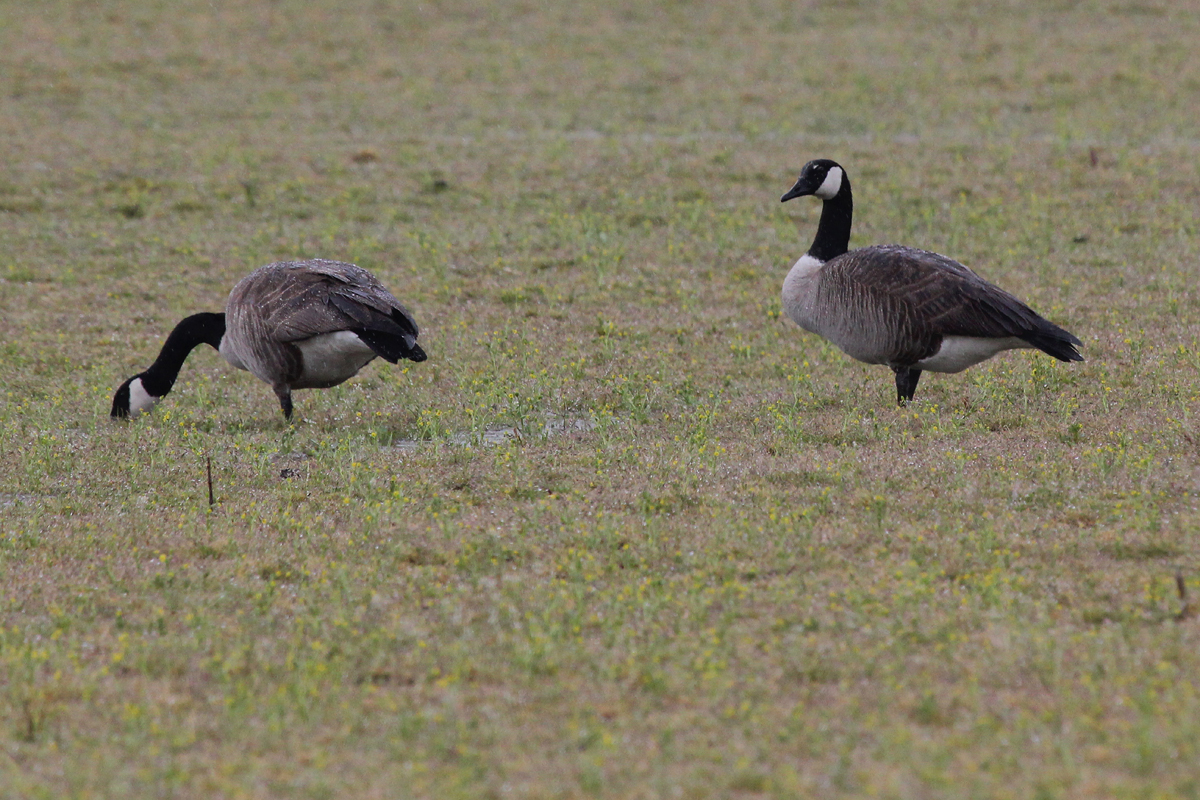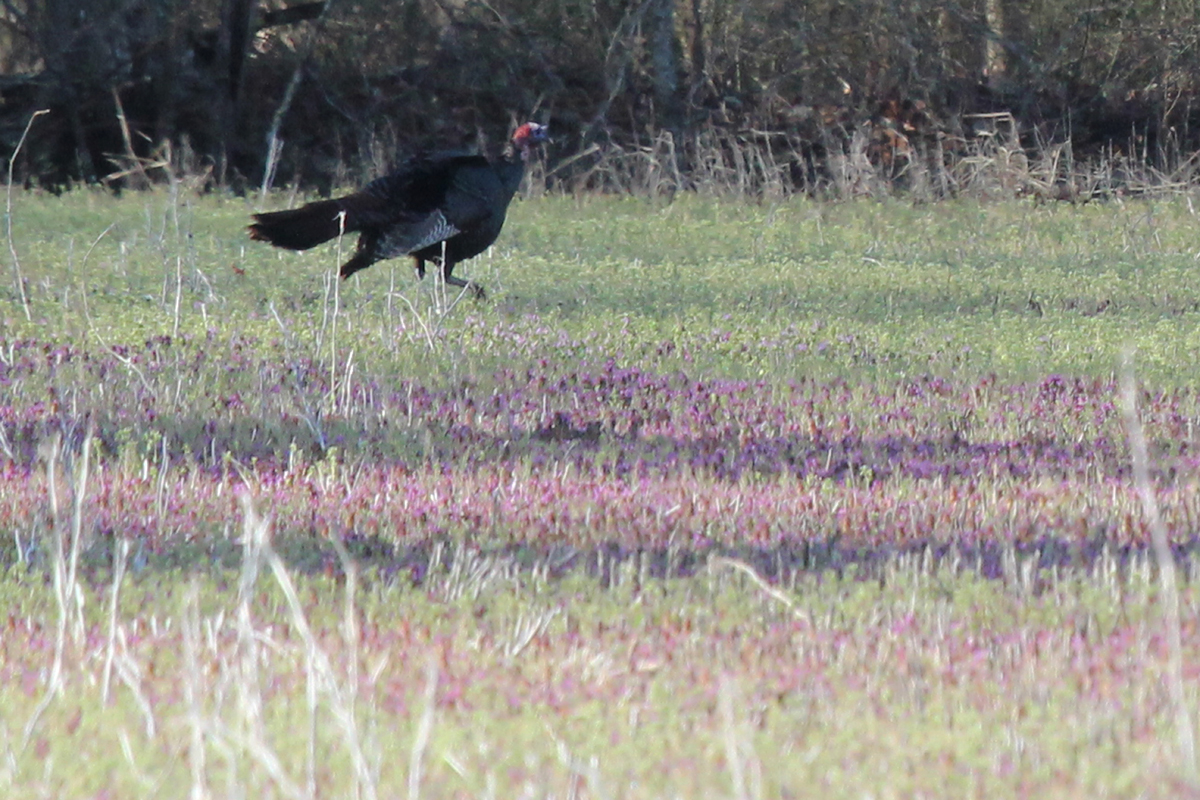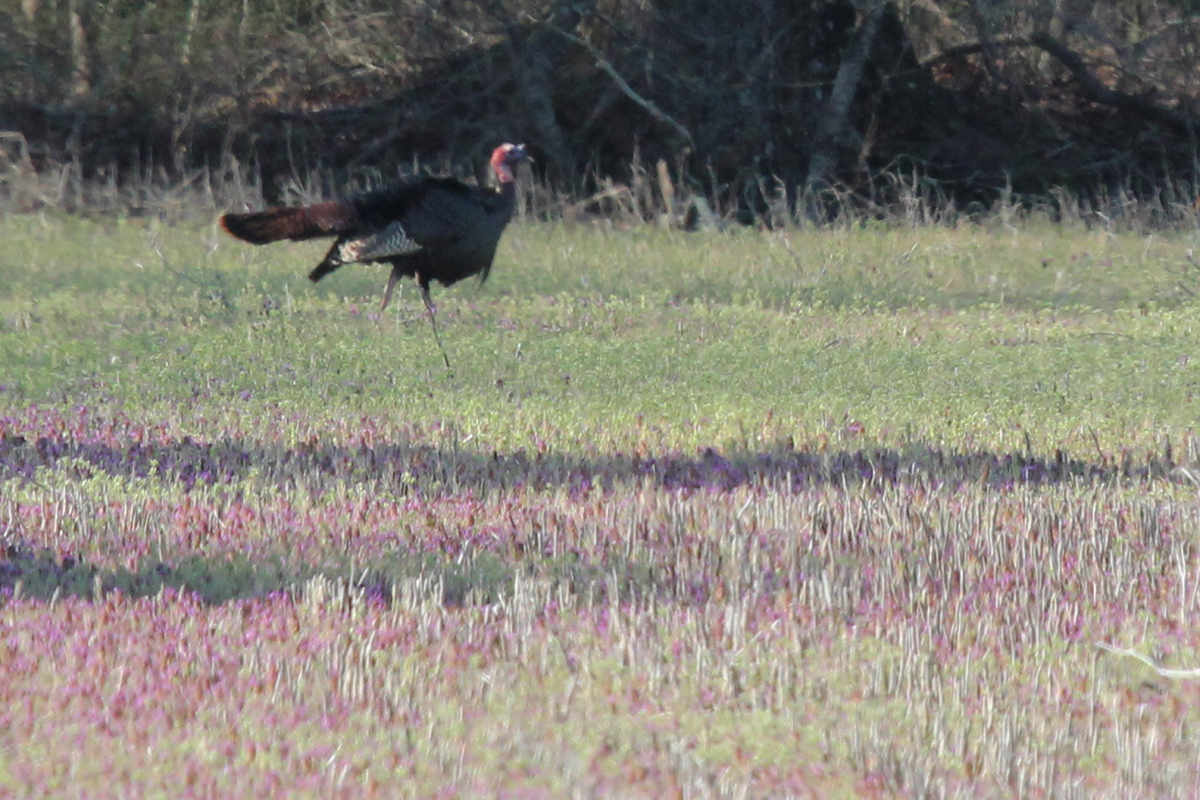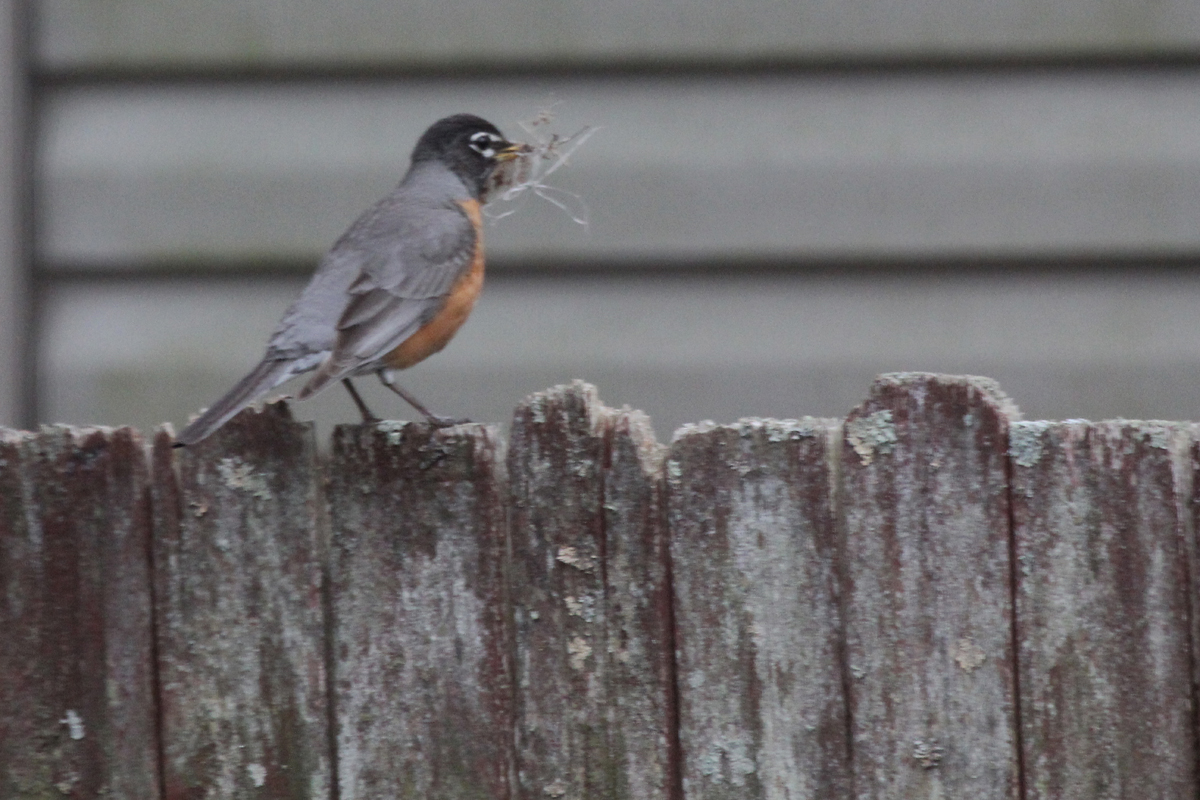 WEATHER: Continuously winds throughout the period made for difficult birding, and we didn't see any major migration movements unfortunately. But, average daily high temperatures rose a bit again, increasing 8.9° from 55.5° F to 63.4° (-4.1° from prior 10-year average), with average daily low temperatures also slightly increasing 1.2° from 40.9° to 42.1° F (-5.5° from prior 10-year average). Overall, temperatures ranged from a minimum of 35° F (8 Apr) to a maximum of 79° (4 Apr). A total of 1.00" of rain fell during the period, spread across three days with measurement amounts, with a maximum of 0.69" falling on Saturday, 7 Apr. Matching last period exactly, maximum sustained winds at Oceana this period were 26 mph and gusts reached 37 mph (4 Apr). For the first period in a while, no surge events affected the Sewell's Point tide gauge. Sunrise/sunsets varied from 6:49 AM/7:26 PM (21 Mar) to 6:37 AM/7:34 PM (10 Apr), which means we gained 20 minutes of daylight during this period with a total of 12 hours, 57 minutes of 'Length of Day' to close the period!
For those hoping to view every photograph submitted for Virginia Beach during this period, please see the complete listing for the month of April located on eBird's Media explorer by clicking here! Please remember, anyone with an eBird account also has the ability to rate these photographs (1-5 stars), and based on the average rating, this is how eBird populates anything media-driven on the website, particularly the Illustrated Checklists! So, if you're one of the many folks who enjoy looking at photographs of birds, take some time to click them all and rate them, it helps make eBird better and better each day!
LOOKAHEAD: In early April, we bid farewell to Snow Goose, Tundra Swan, Canvasback, Red-necked Grebe & Orange-crowned Warbler (10 Apr expected departure). Any records for these species moving forward will flag in eBird as 'rare', but really they are flagging for being found past their usual date of departure. In mid-April, we have typical departure dates for Northern Pintail, Redhead, Ring-necked Duck, Long-tailed Duck, Great Cormorant, Brown Creeper, Golden-crowned Kinglet & Dark-eyed Junco (15 Apr) and Greater Scaup, Lesser Scaup, American Woodcock & Winter Wren (20 Apr), so make sure to try for your last sightings of the season on these species while you can! If you observe any of these species near or after those dates, please try to document their occurrence to the best of your ability; it helps make eBird data & filters more accurate! For annually expected spring arrivals, as of the reporting period close date, we have not yet logged arrivals for Broad-winged Hawk (30 Mar expected arrival), Common Tern (5 Apr), Hooded Warbler, Semipalmated Plover, Orchard Oriole & Eastern Kingbird (10 Apr), Whimbrel, Bank Swallow, American Redstart, Yellow Warbler, Spotted Sandpiper, Red-eyed Vireo, Wood Thrush & Semipalmated Sandpiper (15 Apr) and Least Tern, Sandwich Tern, Blue Grosbeak & Indigo Bunting (20 Apr). As with the departures mentioned at the start of this section, if you observe one of these arrival species before the date listed, please try to document the sightings as best as you can! As always, make sure to report your finds to eBird so the data can be used to adjust the expected arrival dates and to view the full listing of each species' average expected spring arrival dates, as well as the average expected spring departure dates! LASTLY, for those devoted birders who do follow this journal, please know that a Facebook Group that complements all these sightings has been created, titled the Virginia Beach Bird Sightings & Discussion group. For anyone with a sincere interest in our city's rich tapestry of bird species, please feel free to check it out, by requesting to join at the link above (and by answering the three questions required for approval).
For further information regarding this thrice-monthly, online publication, please visit the Journal Overview Page which provides an in-depth explanation of the format, layout and composition of the journal. As always, thank you for reading, and please leave me a comment below (you may use your Facebook, Gmail or other accounts to easily do so), or just click the Heart icon to the lower right of this post to let me know you stopped in!