After what had been a slow crawl towards the peak of migration dating all the way back into mid-March, the first day of mid-May finally produced what will be remembered as the most exciting day of the spring season for 2018! Overnight on 10/11 May, a large volume of migrants pent-up by persistent north winds to our south were finally released by strong southwesterly winds. Coupled with the timing of a strong wind-switch to the northwest just after dawn, a coastal fallout of birds of a magnitude we hadn't witnessed in Virginia Beach all season was finally induced! Bolstered heavily by this single-day movement, top records for mid-May in Virginia Beach included new rarity reports for YELLOW-HEADED BLACKBIRD, EASTERN TOWHEE (WHITE-EYED), YELLOW-THROATED VIREO, COMMON GALLINULE & PARASITIC JAEGER, continuing rarity reports for TENNESSEE WARBLER & WARBLING VIREO and unseasonal occurrences for BAY-BREASTED WARBLER, BLACKBURNIAN WARBLER & WESTERN SANDPIPER! With the peak of spring migration behind us, first-of-season arrivals were hard to come by, though we did log some later-than-expects firsts for COMMON NIGHTHAWK, GULL-BILLED TERN & BANK SWALLOW reports for the season. By mid-May, late spring departures/lingering individuals are much more likely to produce reports than spring arrivals, and as such, this reporting period we saw records in this vein for TUNDRA SWAN, BONAPARTE'S GULL, MERLIN, SAVANNAH SPARROW, WHITE-THROATED SPARROW!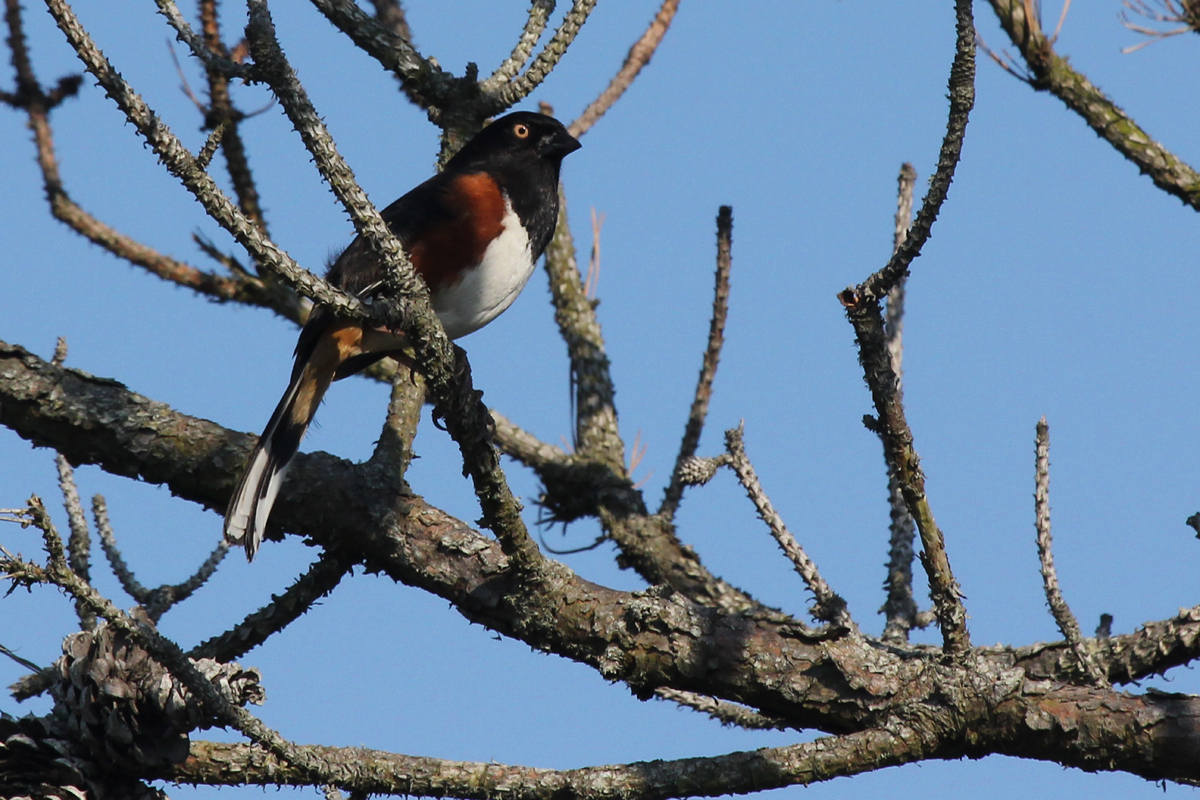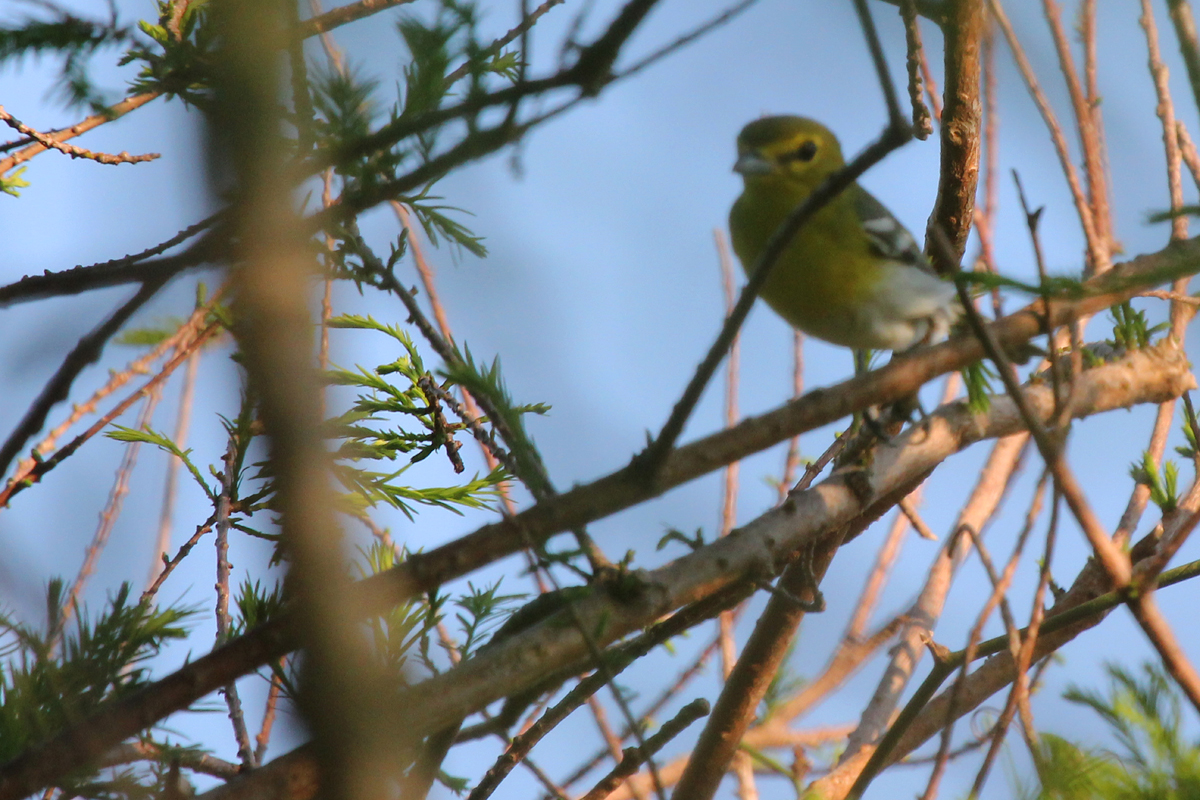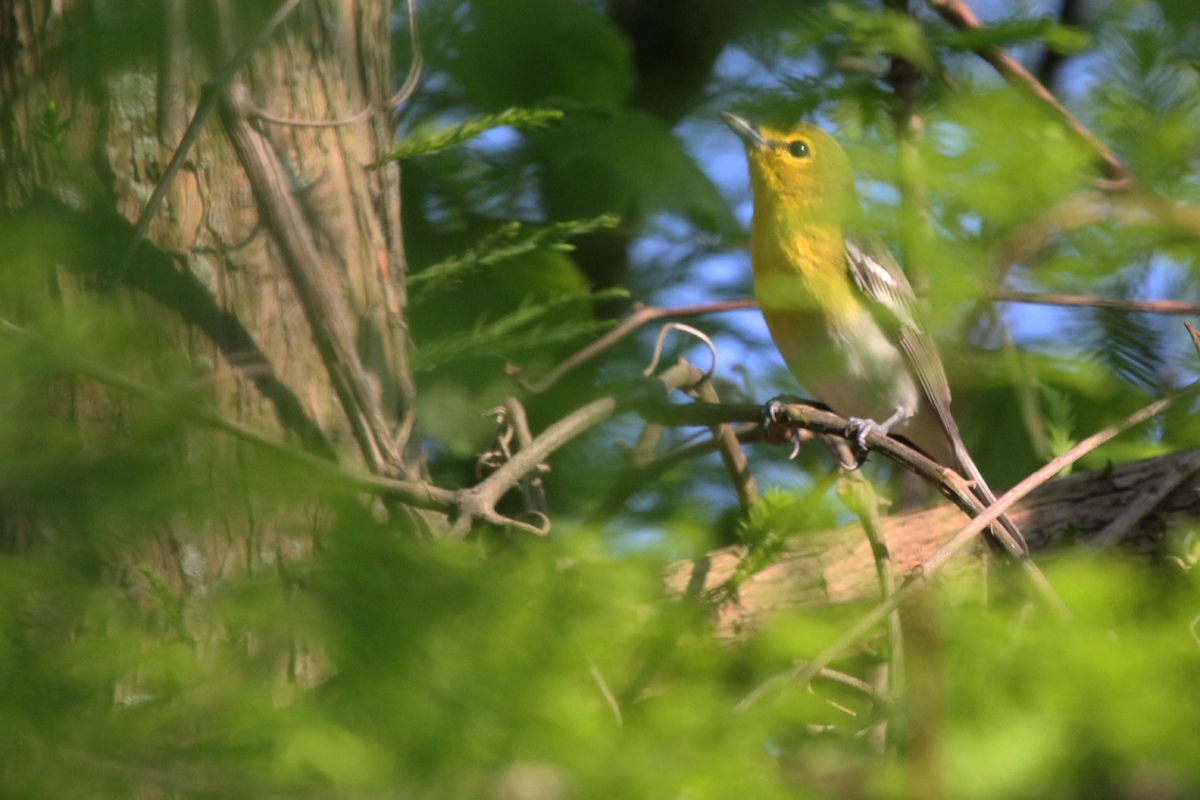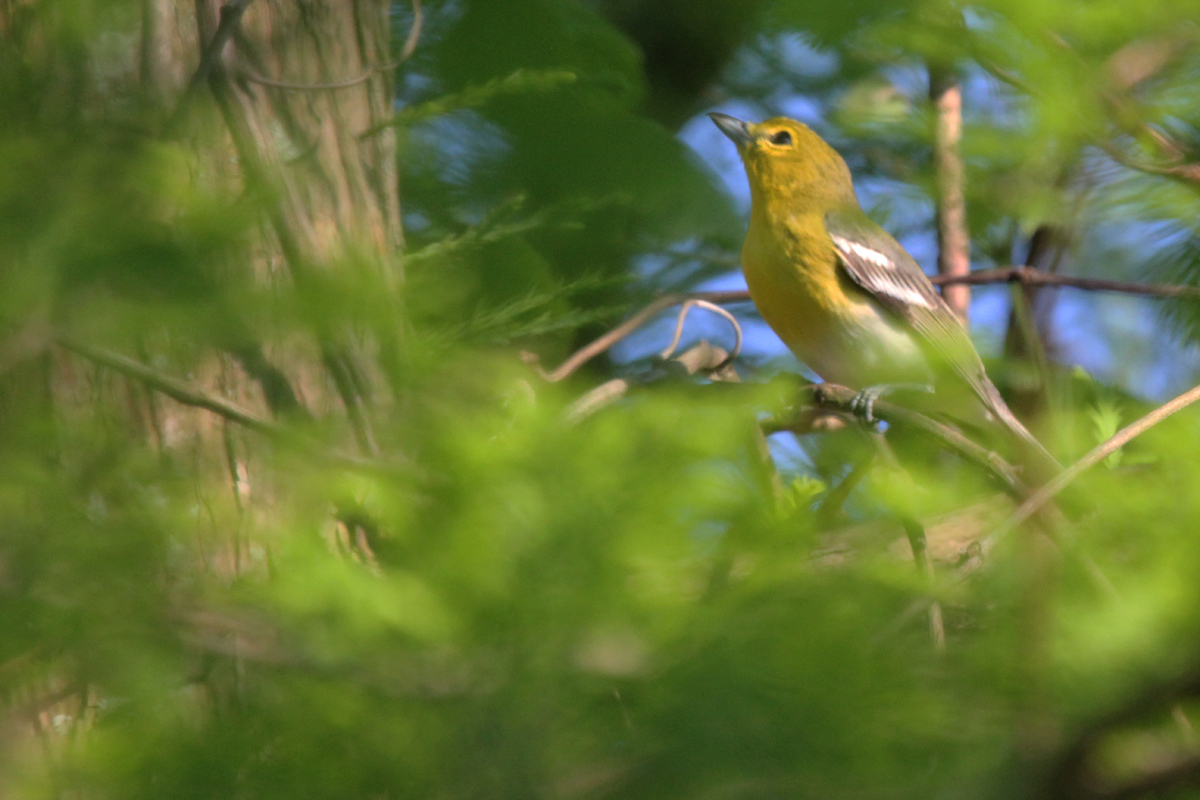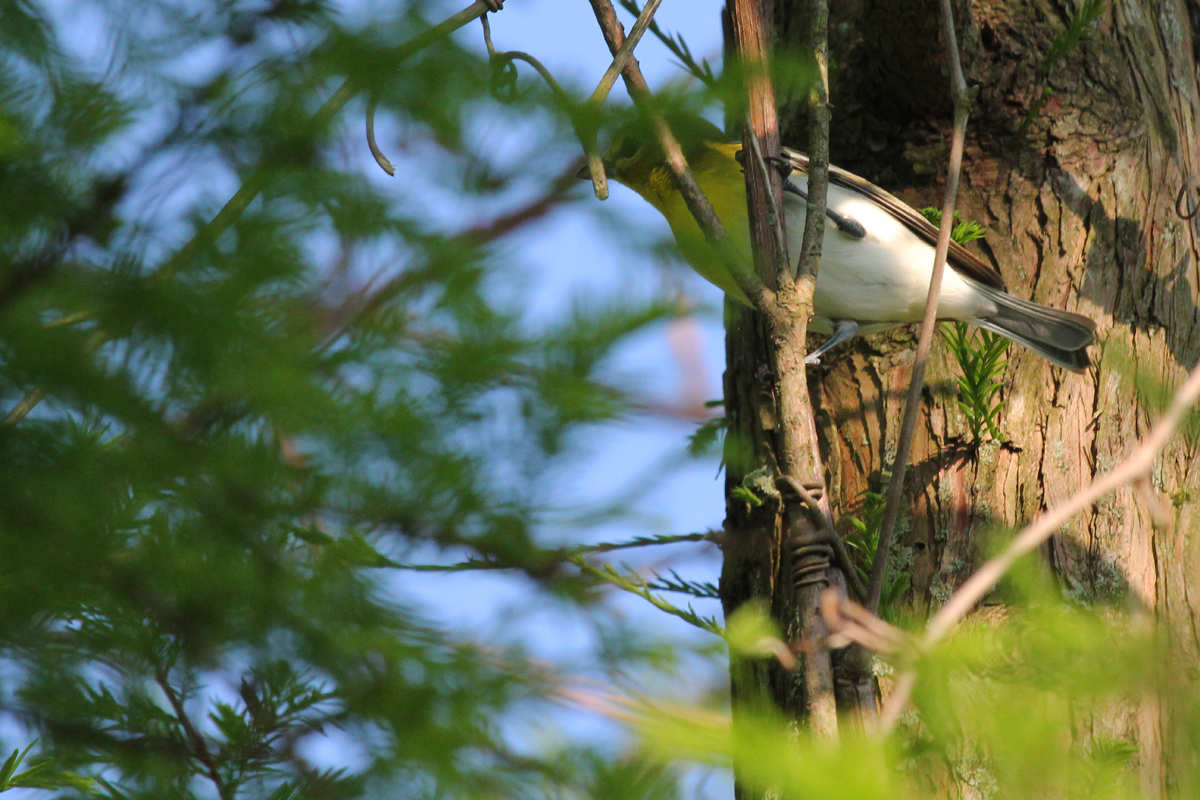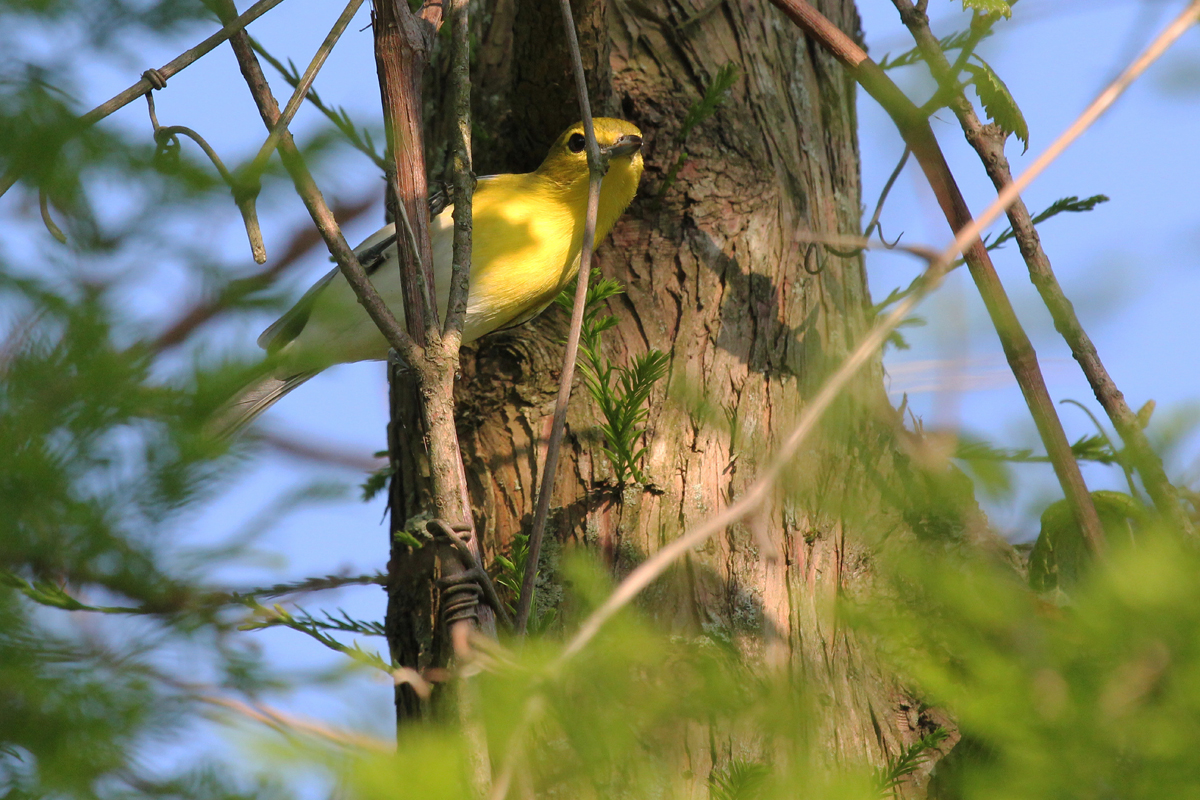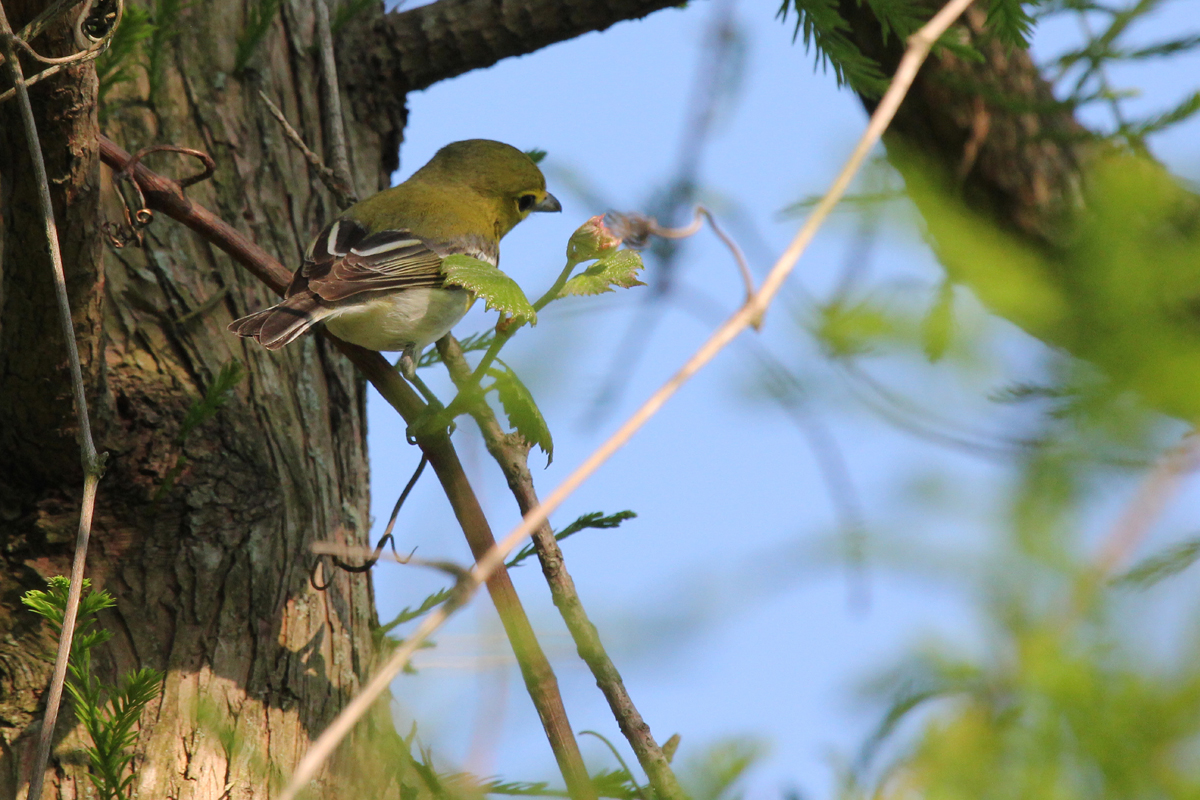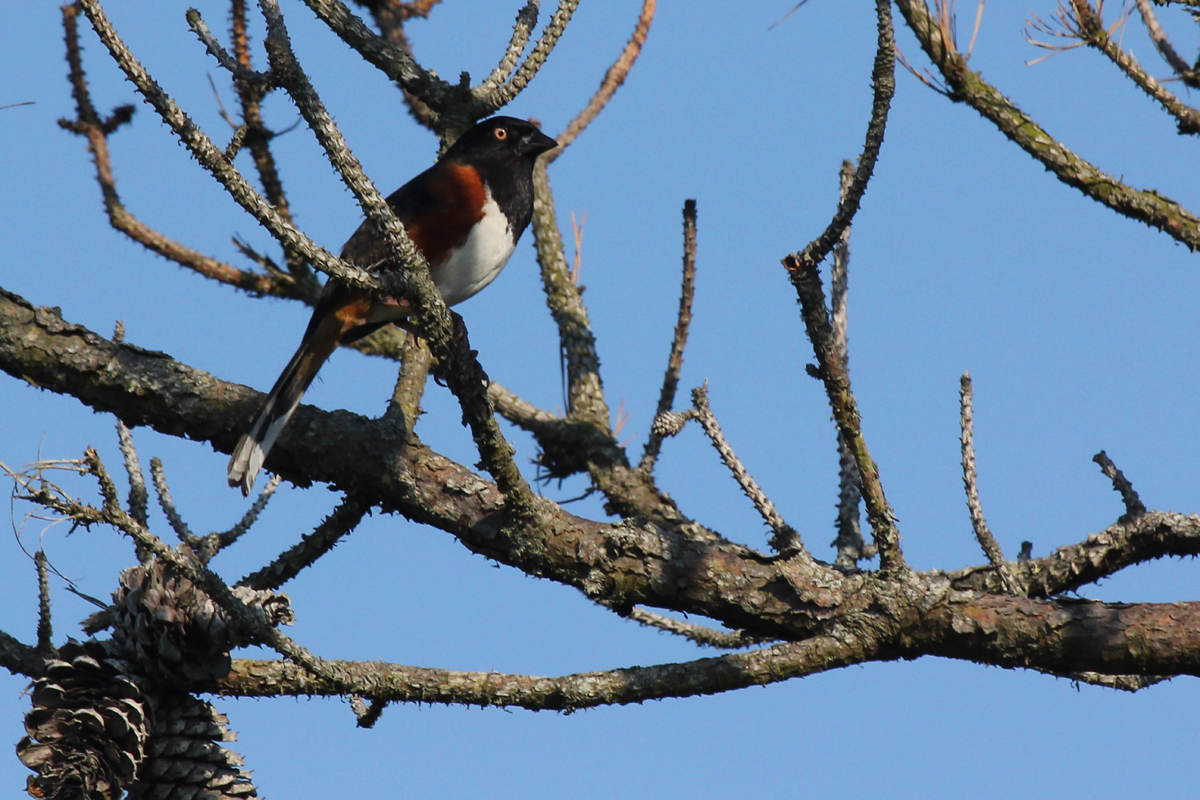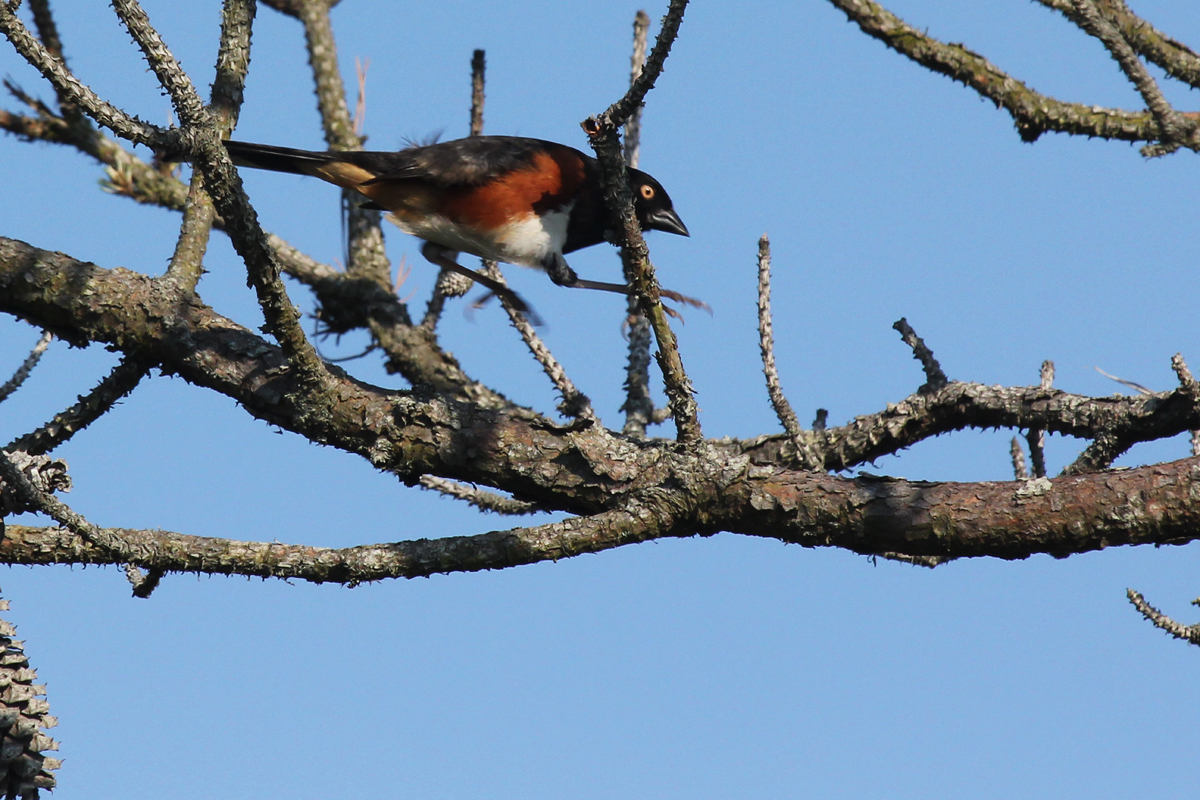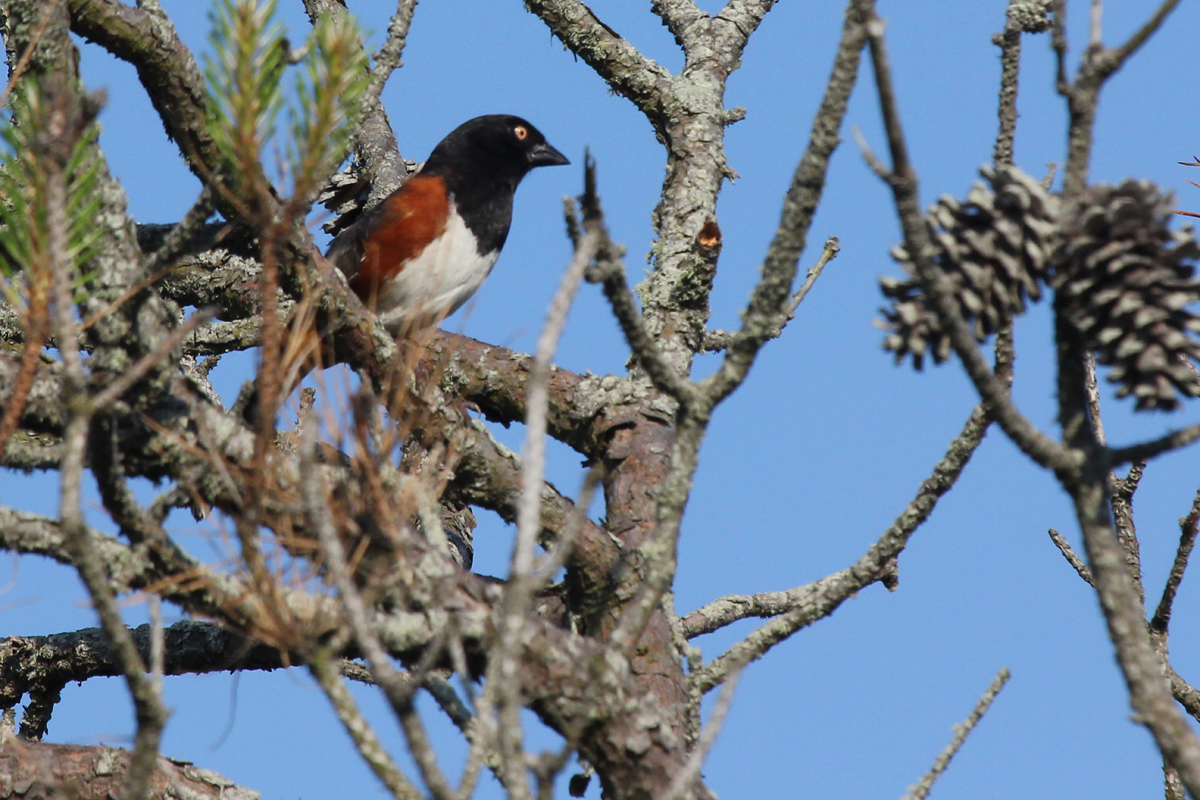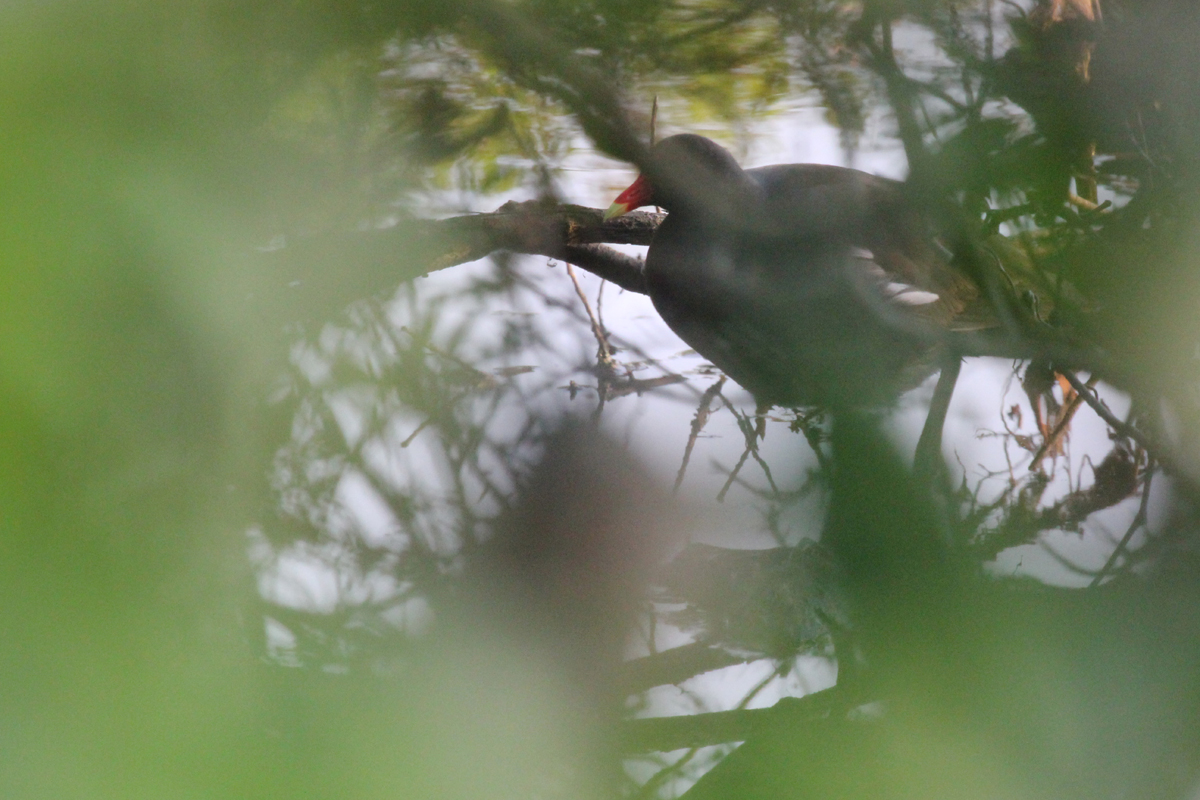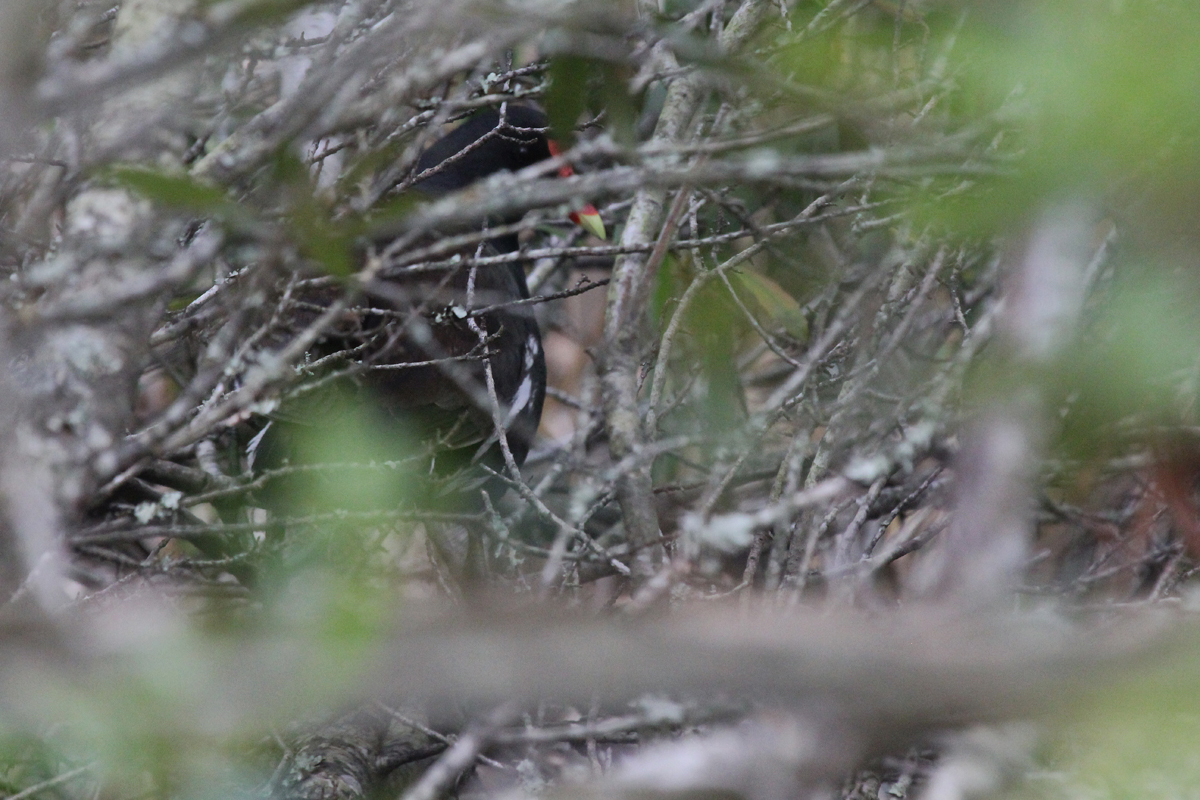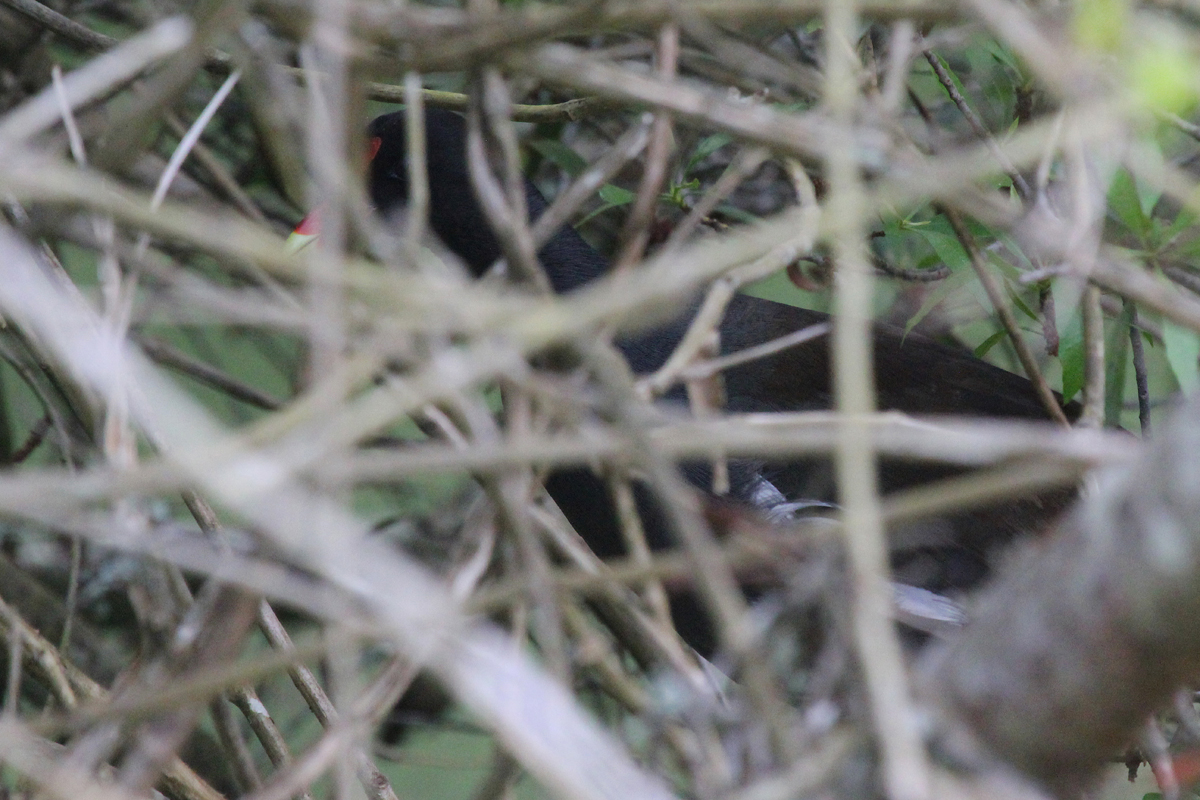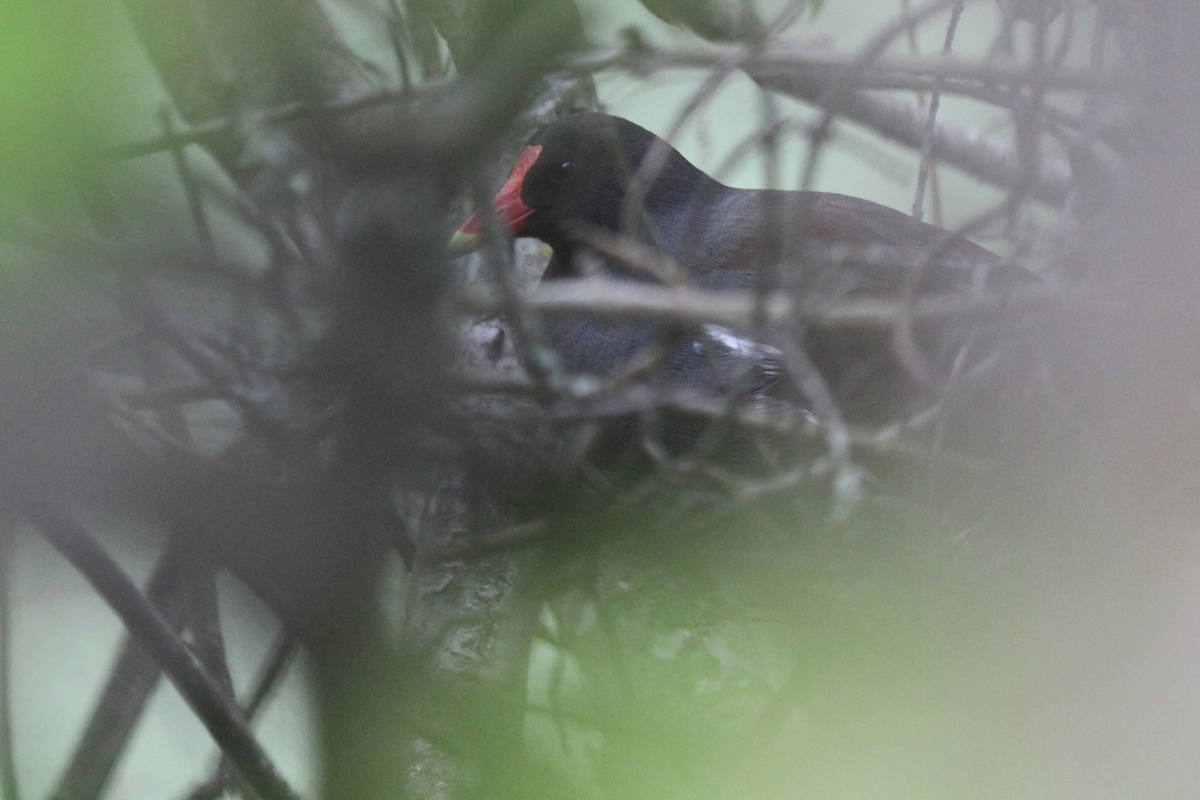 Leading the period, and likely the spring season as a whole, a YELLOW-HEADED BLACKBIRD was observed flying south over the Raptor Trail (formerly known as the "Bay Trail") at Back Bay NWR on 11 May (obs. Andrew Baldelli). Last reported in Virginia Beach way back on 28 Sep 2010 at Lynnhaven Inlet (continuing at least from 26 Sep, ph. Karen Kearney), this is a species that has been looked for often, but just not found in the last 7+ years. Typically, Yellow-headeds are found in the late fall/early winter mixed in with large flocks of blackbirds/grackles/cowbirds as they move around large agricultural portions of the coast. Annually reported in the coastal plain as a whole, it is a species long overdue here in Virginia Beach, but surprising to say the least that our first recent record would come during spring.
Next up, and what may be a continuing individual, or a new bird, is the occurrence of a WHITE-EYED race EASTERN TOWHEE at Back Bay NWR on 12 May (ph. Andrew Baldelli & Rob Bielawski). It is possible that this is the same individual observed on 26 Apr along the Entrance Road (obs. Karen & Tom Beatty), however, this one was observed a mile or more to the south, near the waterfowl blind where one was first reported in 2017 as well. It is still not certain as to whether we have a small population of this pale-eyed birds at Back Bay NWR, or if it is a continuing individual moving around the northern portion of the park. Another report came in on 19 May (ph. David Clark), though the report doesn't specify the exact location where this one was observed. Moving forward, if you happen to see one, make sure to log it to eBird as this particular race of Towhee.
During the major movement of birds on the morning of 11 May, our third YELLOW-THROATED VIREO of the spring season was reported at Back Bay NWR (obs. Andrew Baldelli, viewed by many obs., and later ph. Rob Bielawski). In a typical spring season, we usually get 1 or 2 individuals reported so this has been an exceptional year for them by our past standards. One prior sight record occurred 21 Apr at West Neck Creek NA (obs. Tom Beatty), and another individual was photographed on 1 May at Stumpy Lake NA (ph. Rob Bielawski). This species summers regularly just west of Virginia Beach, but we haven't had any breeding-related observations in recent years, though the swamps and lowland forests around Stumpy Lake and the North Landing River may hold some individuals. So far, they've eluded us in publicly accessible locations though.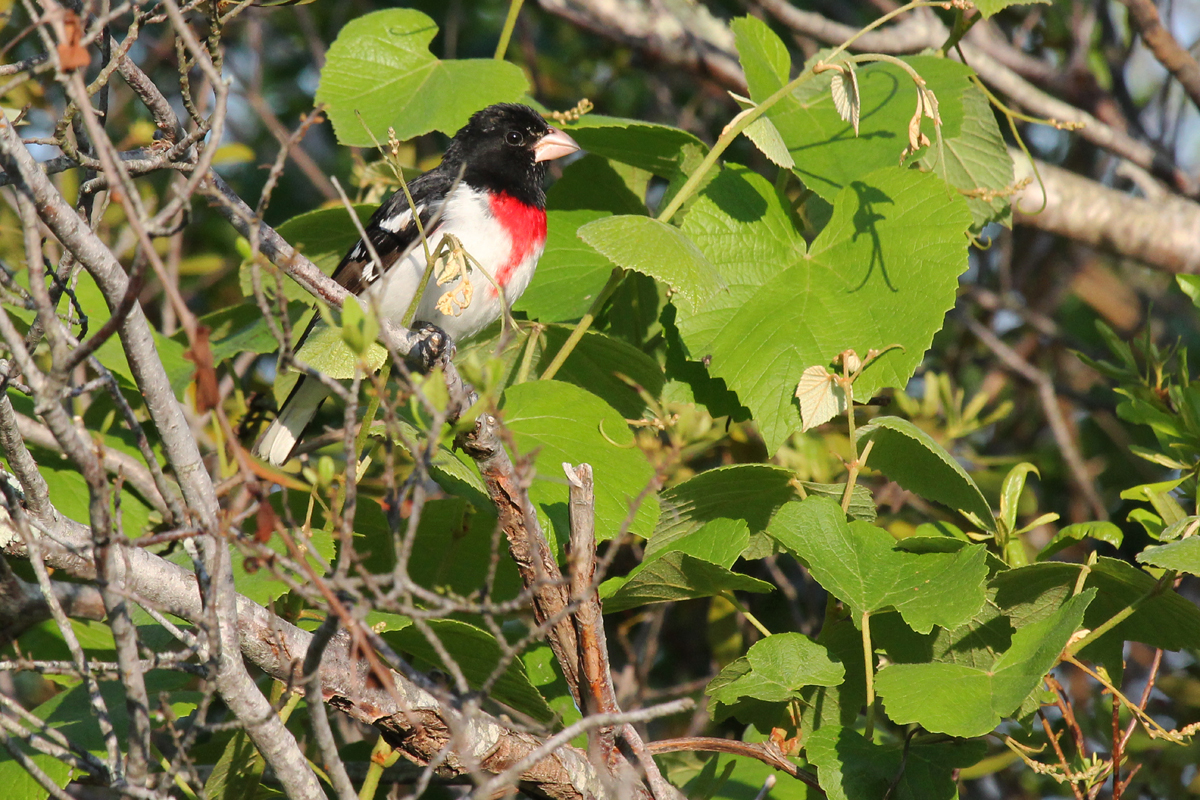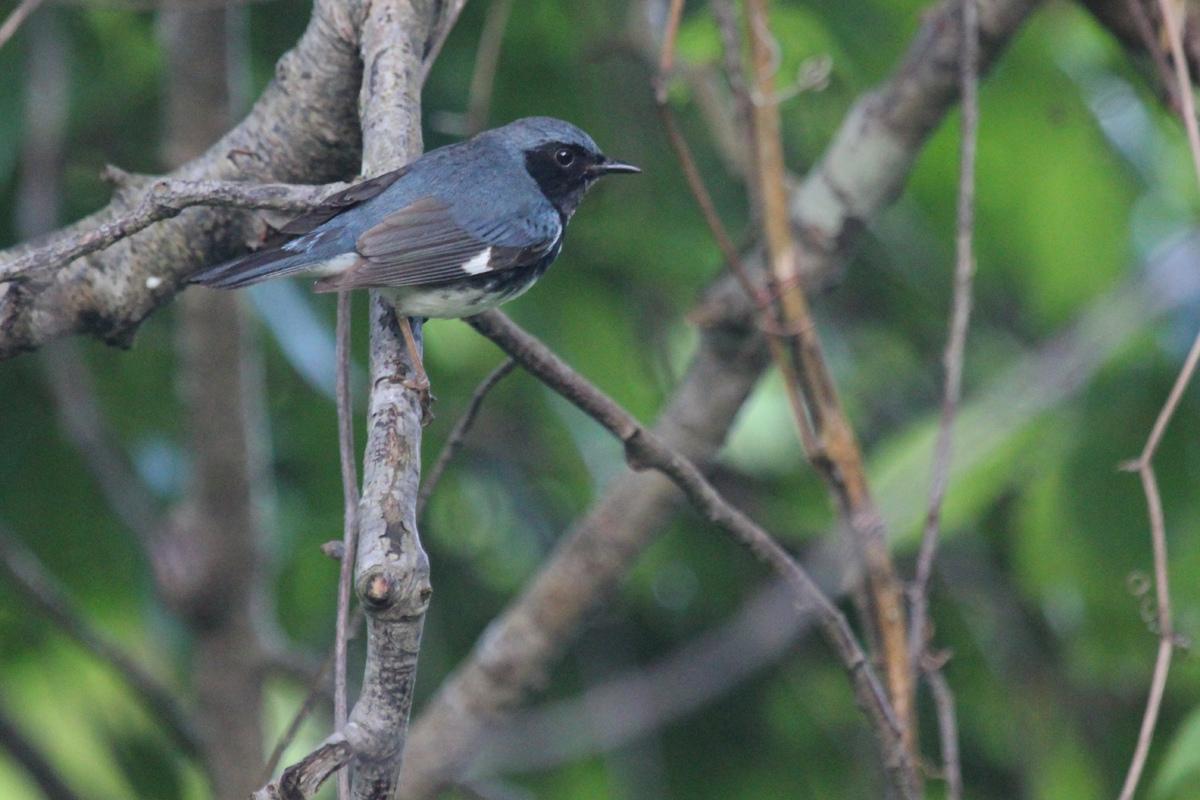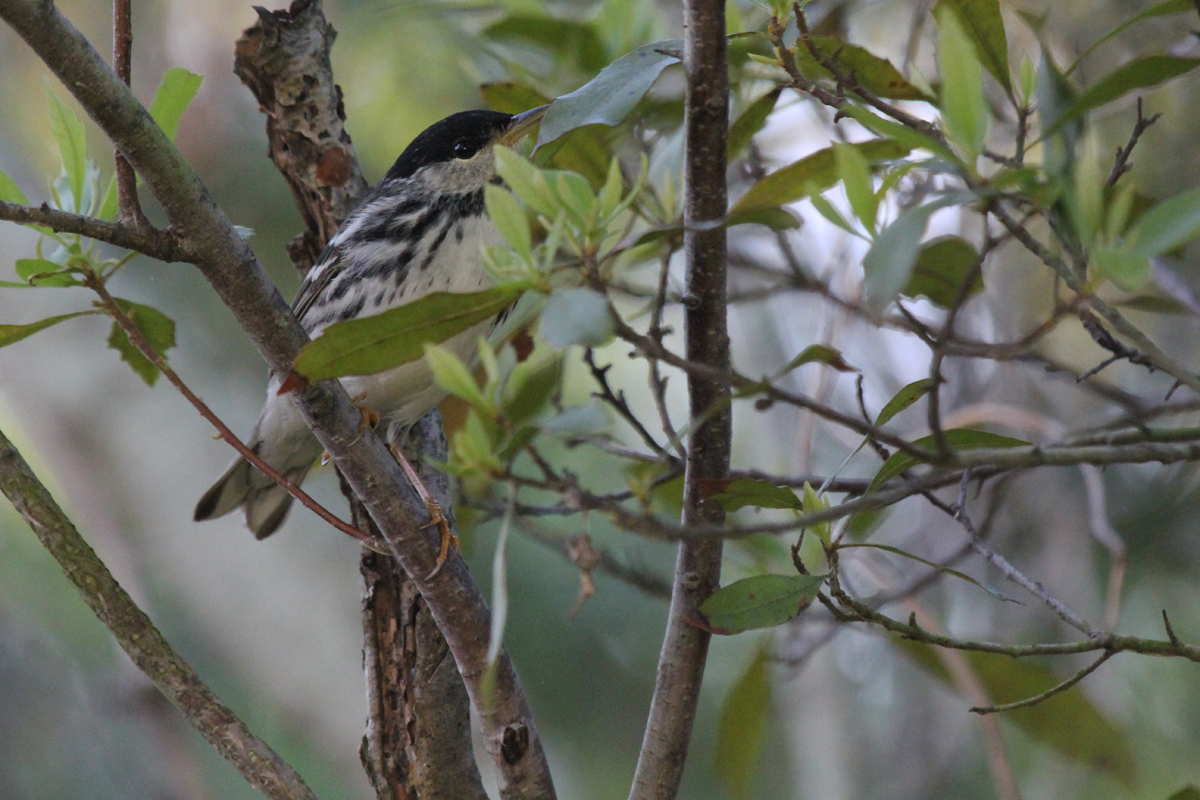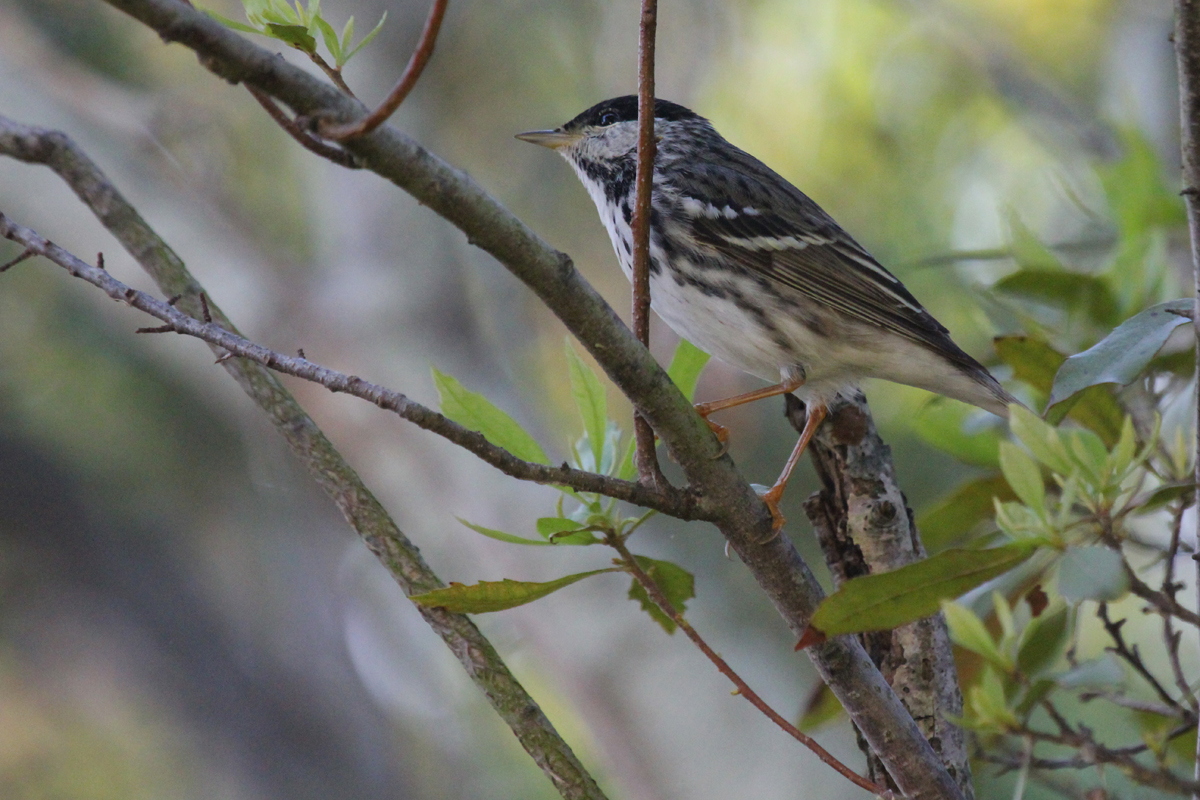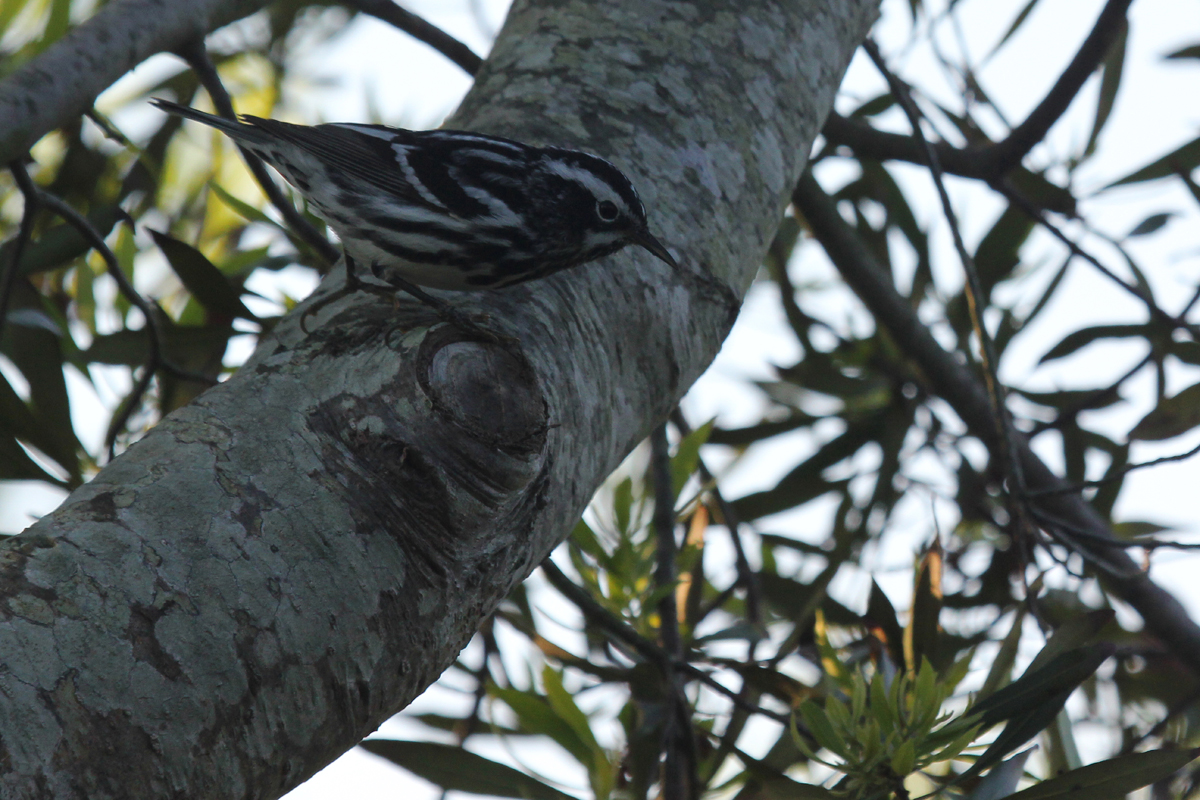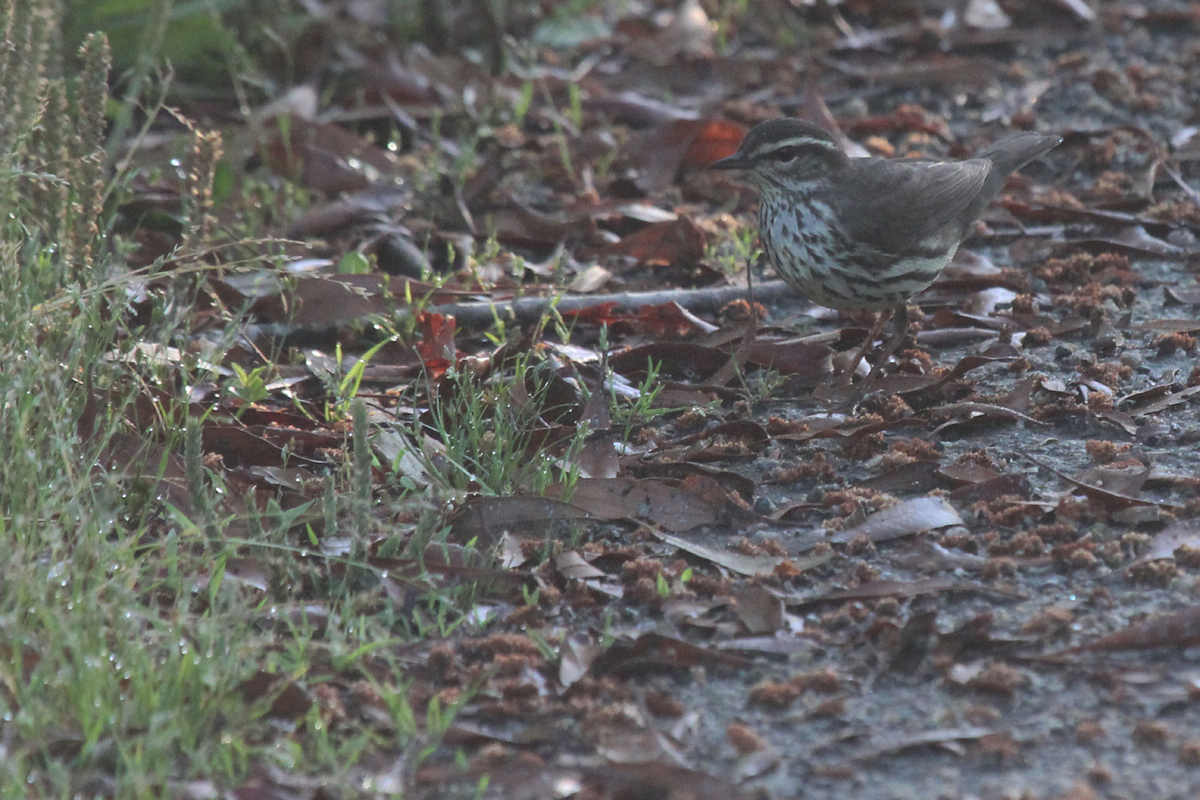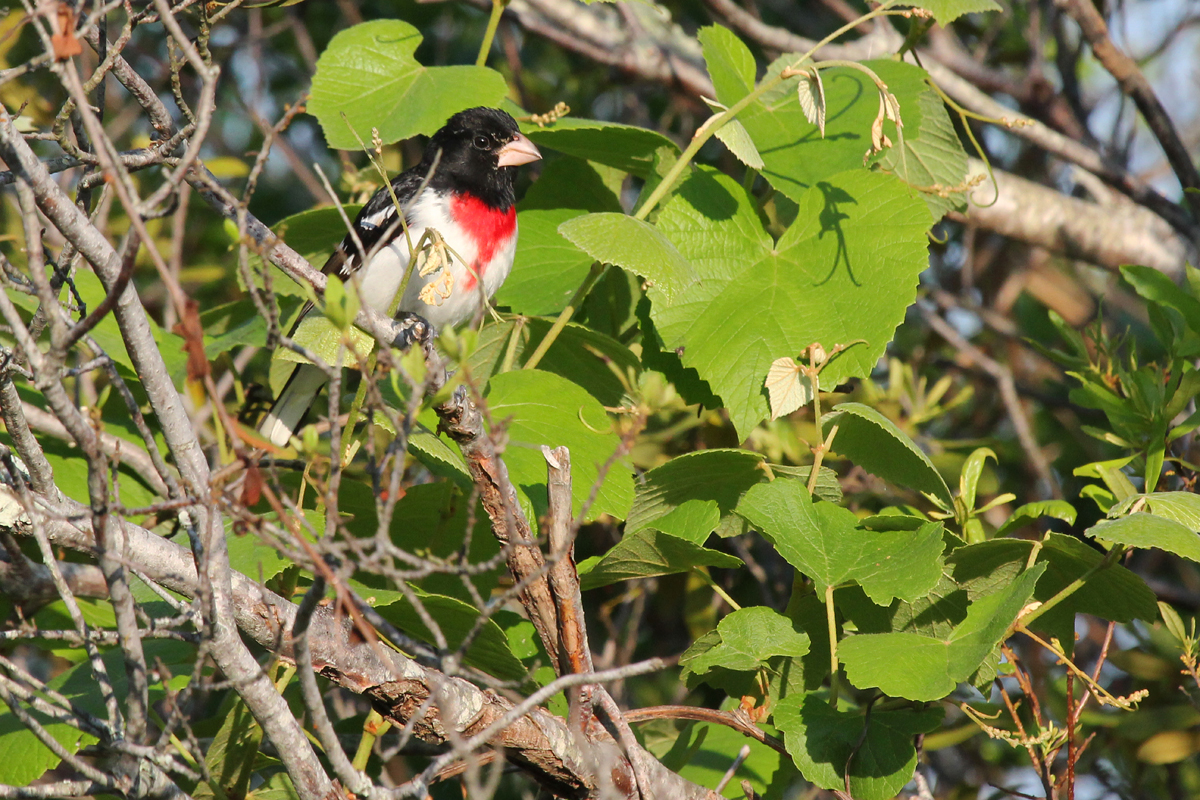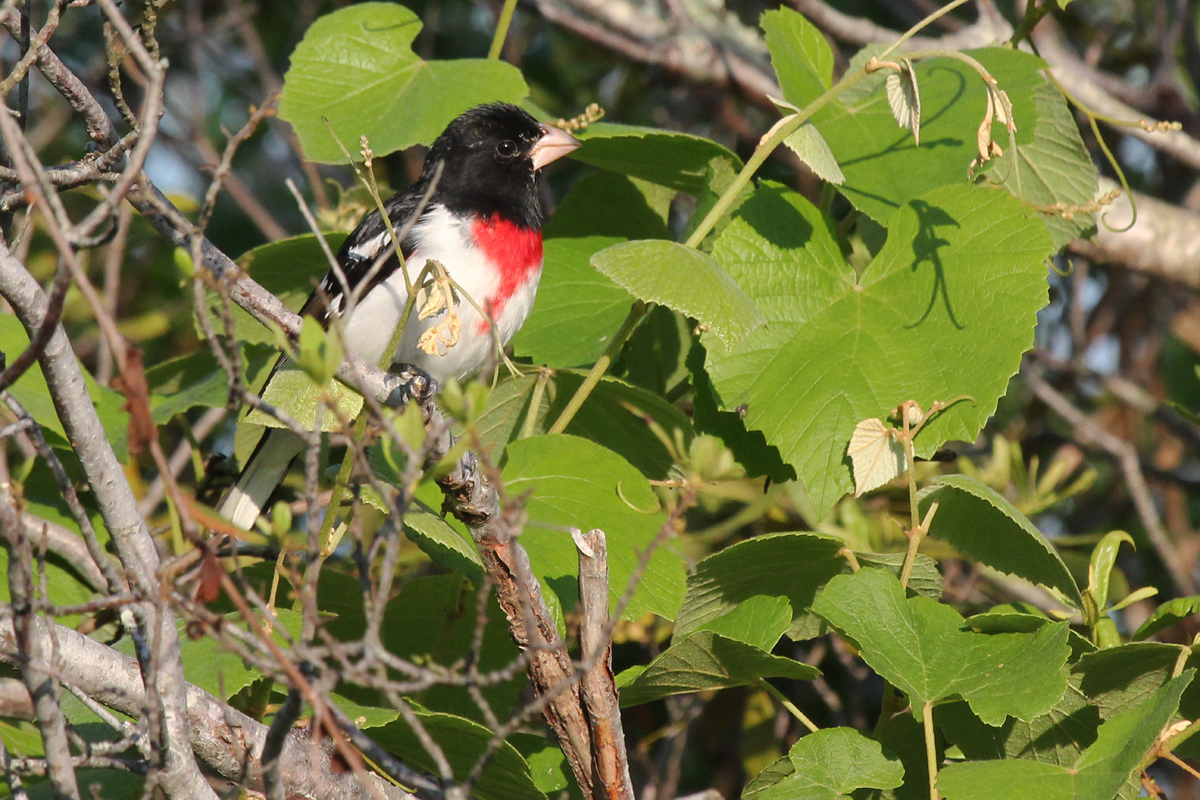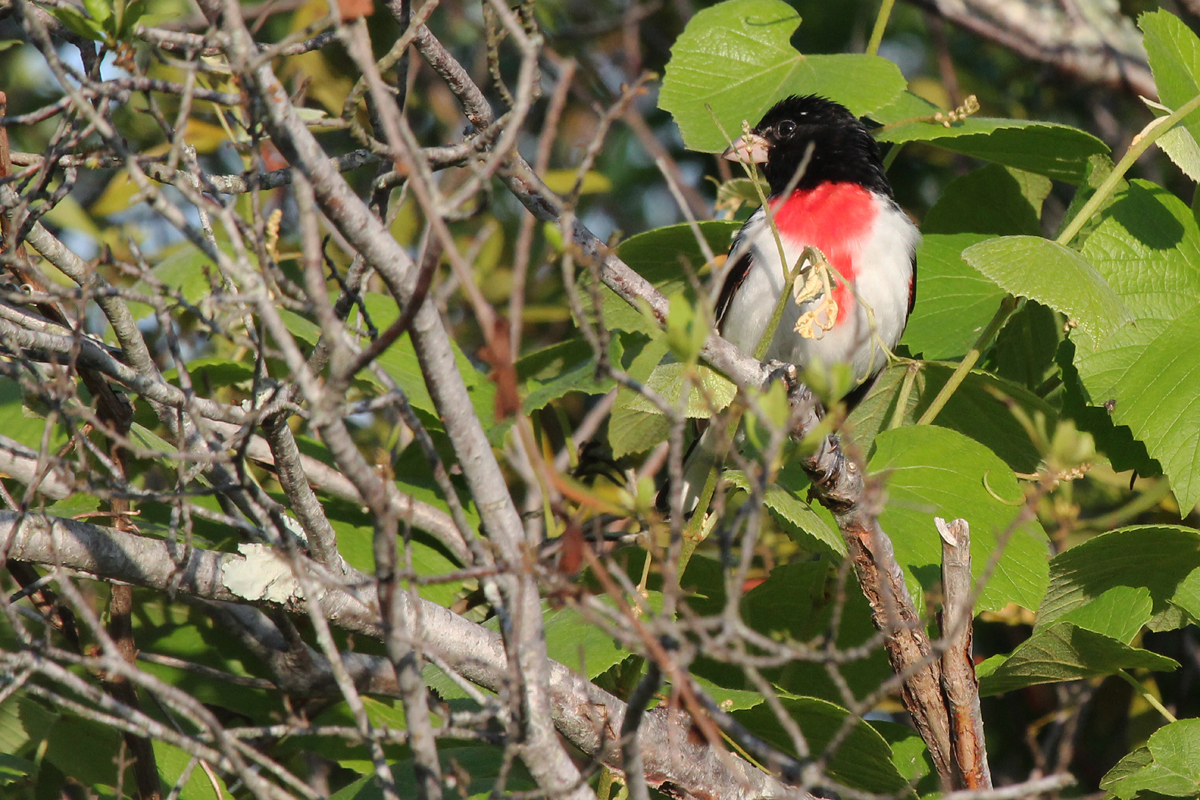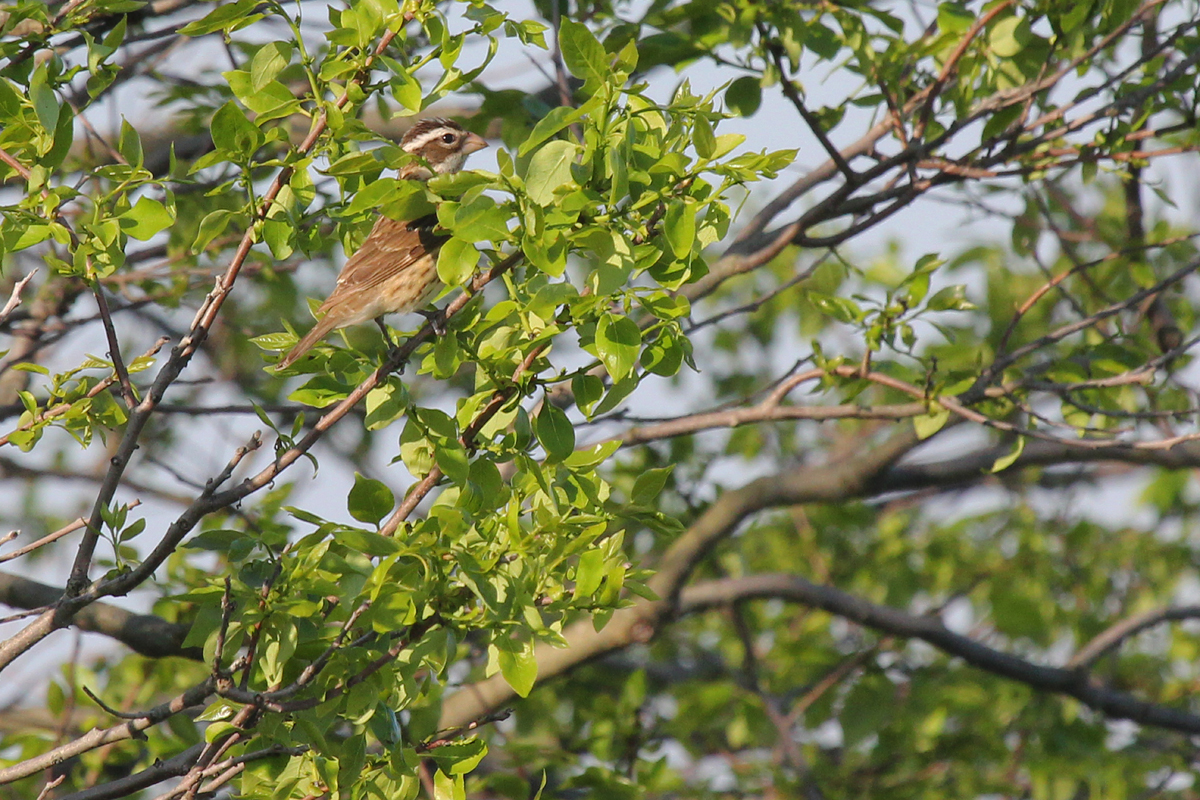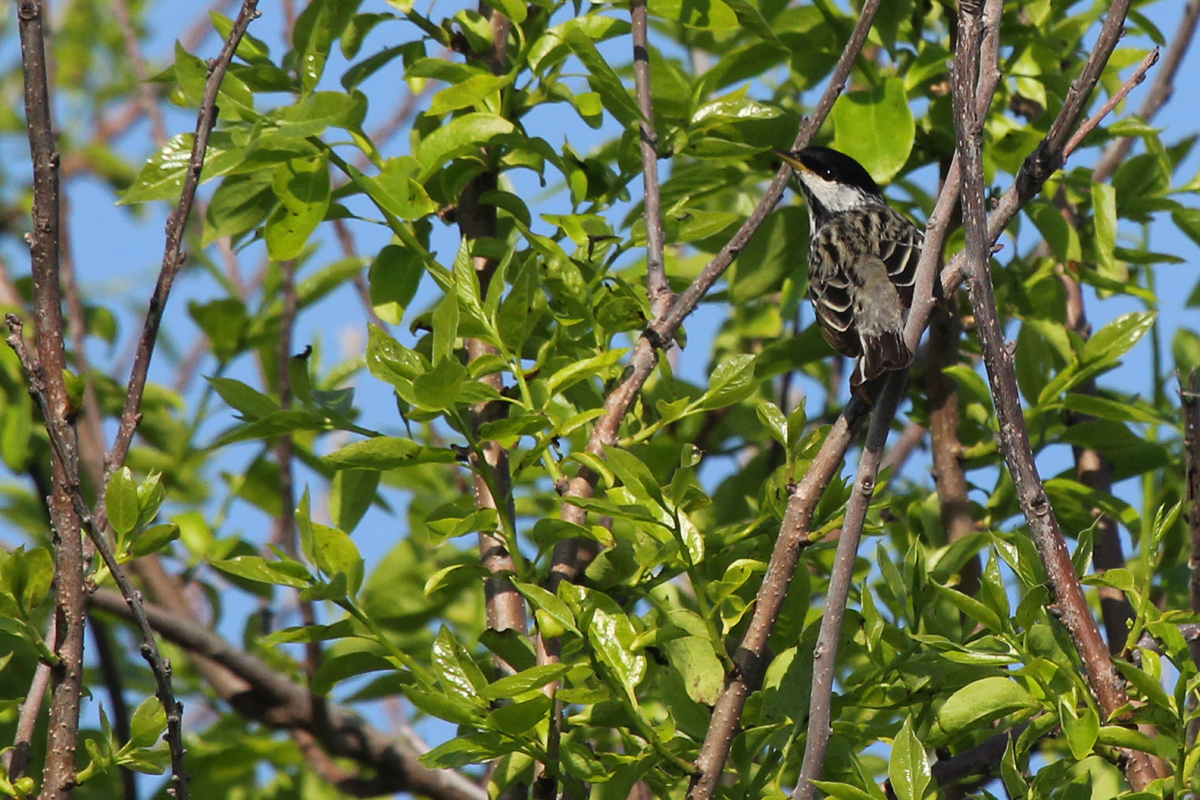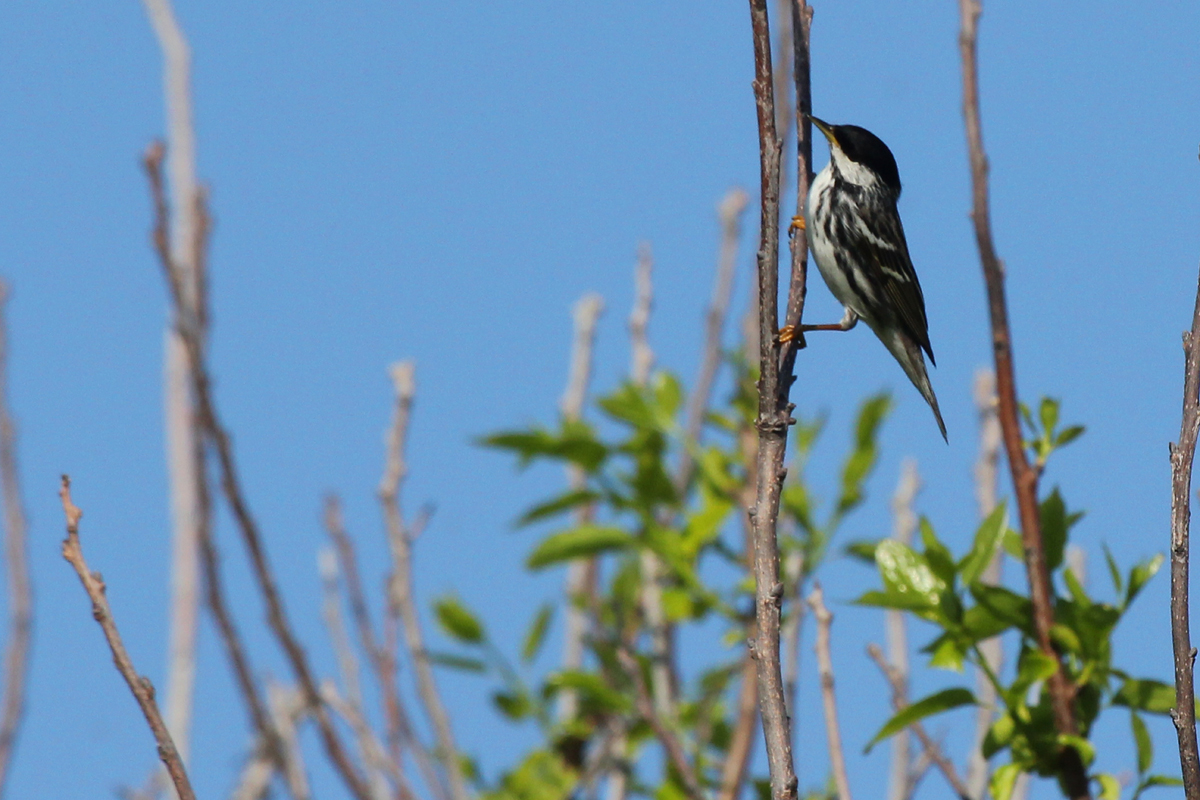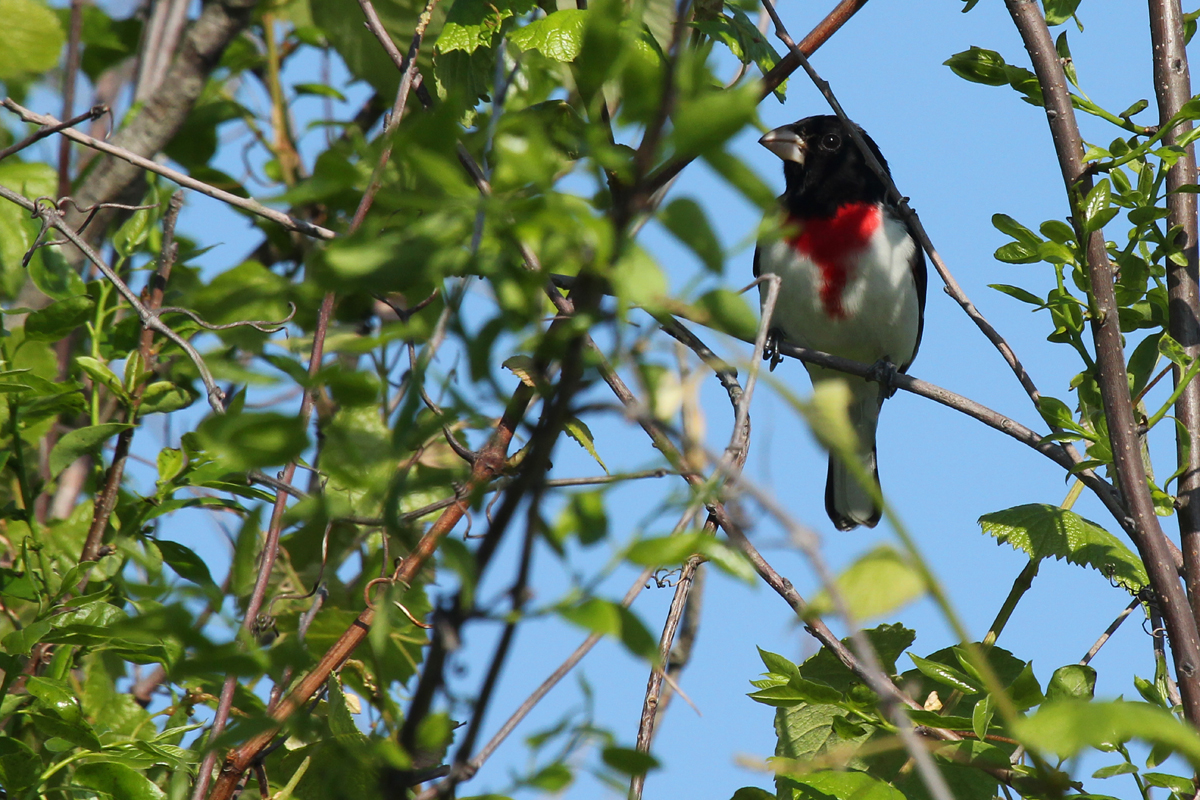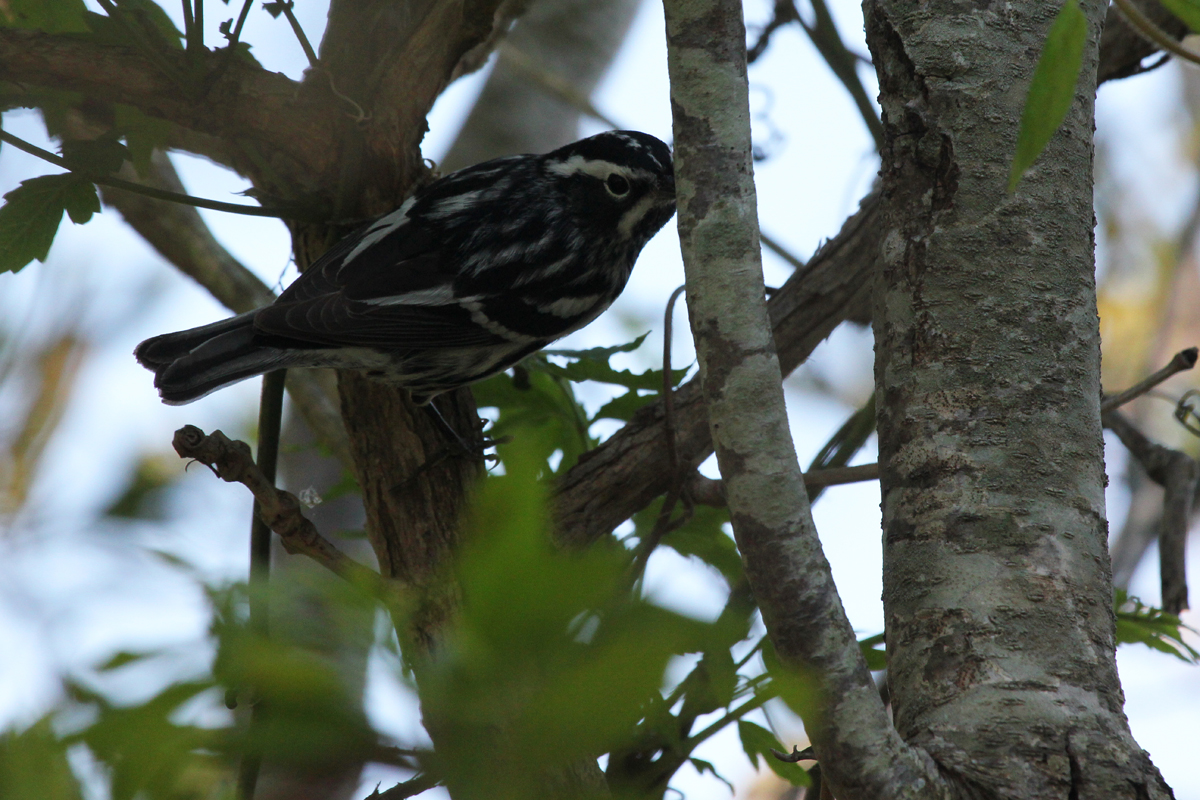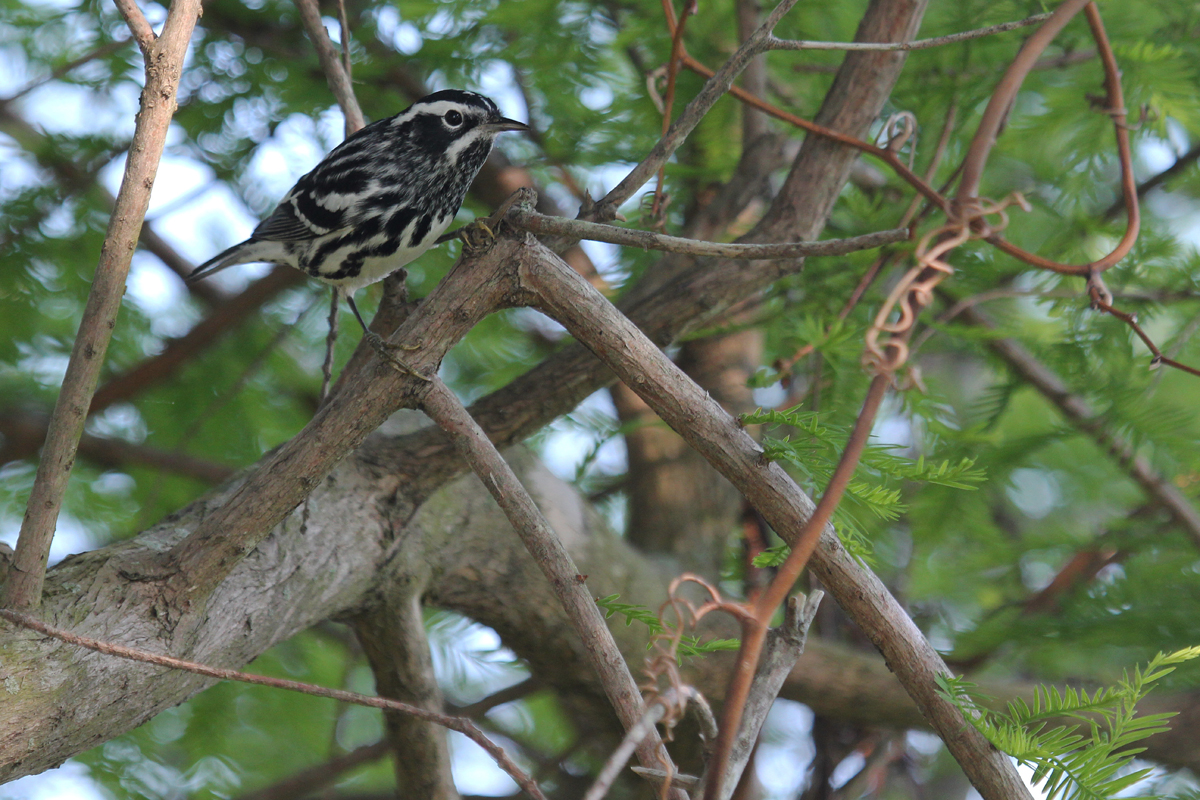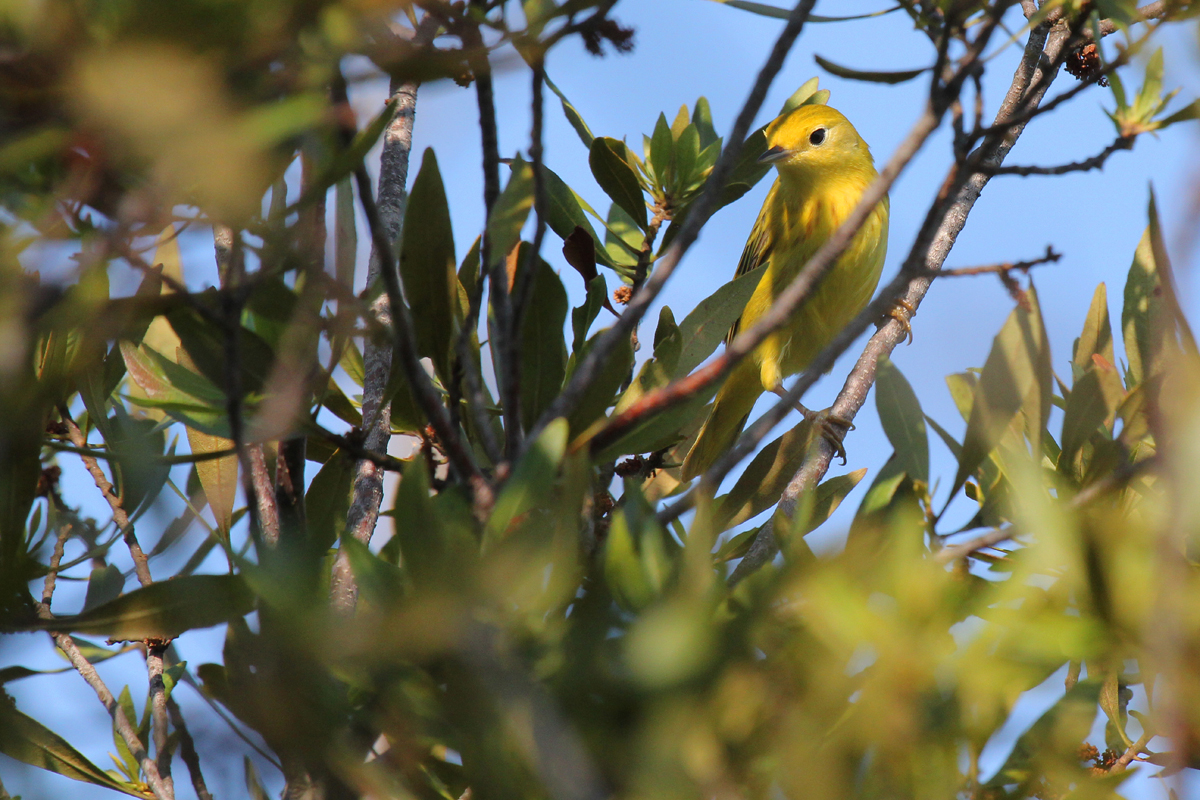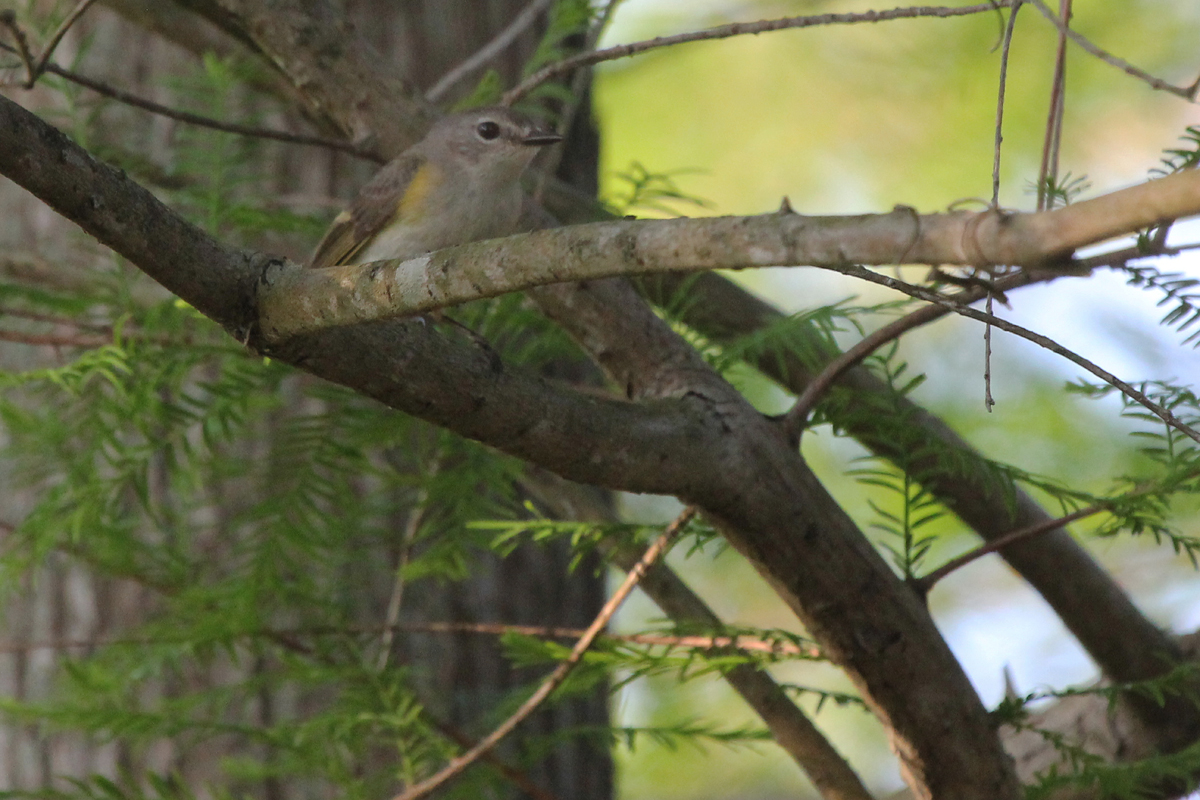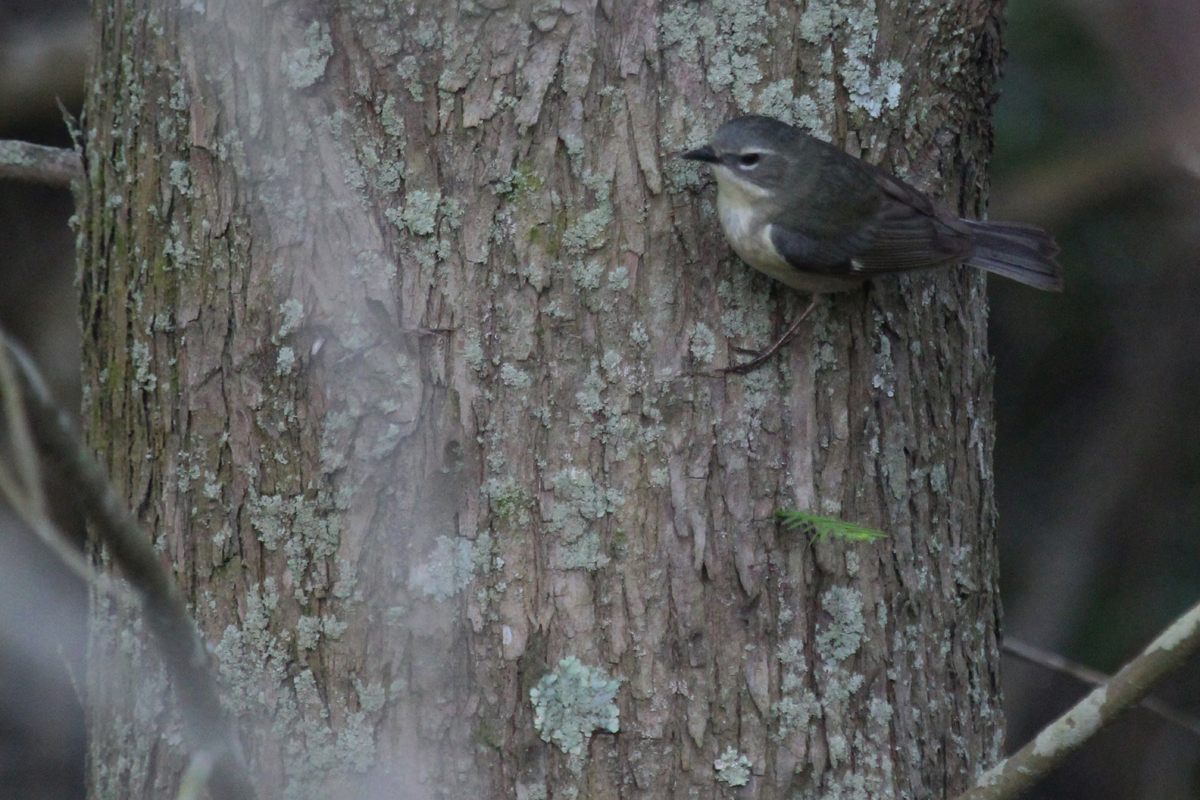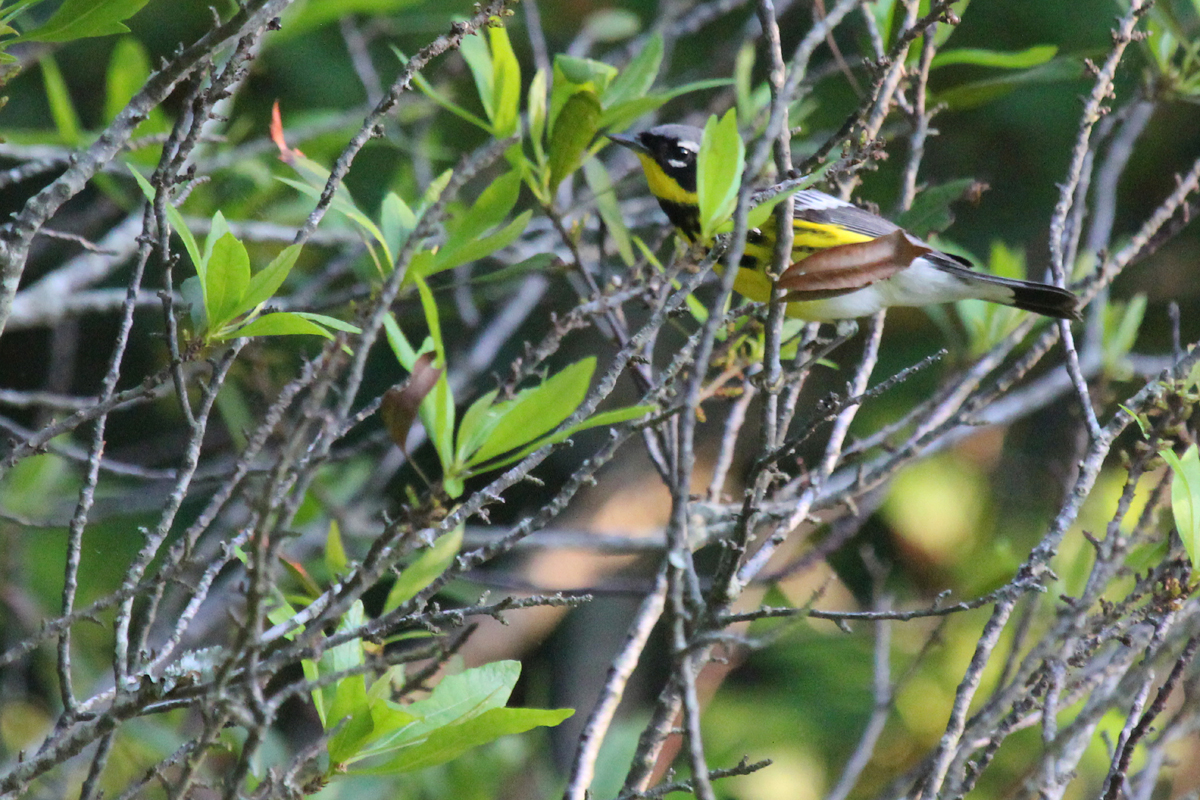 Also a third individual for the season (and the year), a COMMON GALLINULE was found on 14 May (obs. Cindy Hamilton) near the small bog and larger pond at the western fringe of the Raptor Trail at Back Bay NWR. Along with the pair that is potentially still present at Princess Anne WMA's Whitehurst Tract, this is the first time in a while where several "chaseable" Common Gallinules have been known in the city. The Back Bay individual was observed a great many times over the next few days, primarily due to the ease of access to its preferred location (roughly 0.5 miles from the parking lot), and as this report is being written, the most current record is 21 May, so if you have a desire to see this bird, it is likely still present. On Sunday, 20 May, the persistent southwesterly winds had flooded the trail out to where it was impassable, but the waters must have receded by the following day given the newer report.
Seawatching at Little Island Park on 19 May produced our second record for PARASITIC JAEGER of the season (obs. Andrew Baldelli & Tracy Tate), though this makes potentially four separate individuals now noted. Jaegers undoubtedly move this time of year, as they breed in northern Canada, and most cross land during the transition months, however, they're best detected along our coast during periods of persistent easterly winds which force the birds in closer to shore. Just something to keep in mind if hoping to spot them, a scope is a must for this style of birding.
Several continuing rarities kept birders in Virginia Beach excited through mid-May, with what is likely the same TENNESSEE WARBLER first observed at Back Bay NWR on 5 May (ph. June McDaniels) being viewed through at least 11 May (last obs. Andrew Baldelli / Timothy Barry / Mike Collins / Mary Catherine Miguez). Additionally, the WARBLING VIREO first found at the same location on 6 May (ph. Andrew Baldelli & Rob Bielawski) continued along the Raptor Trail through at least 11 May (obs. Rob Bielawski and Marie & Ron Furnish). More information on both of those finds can be viewed in the early May report though.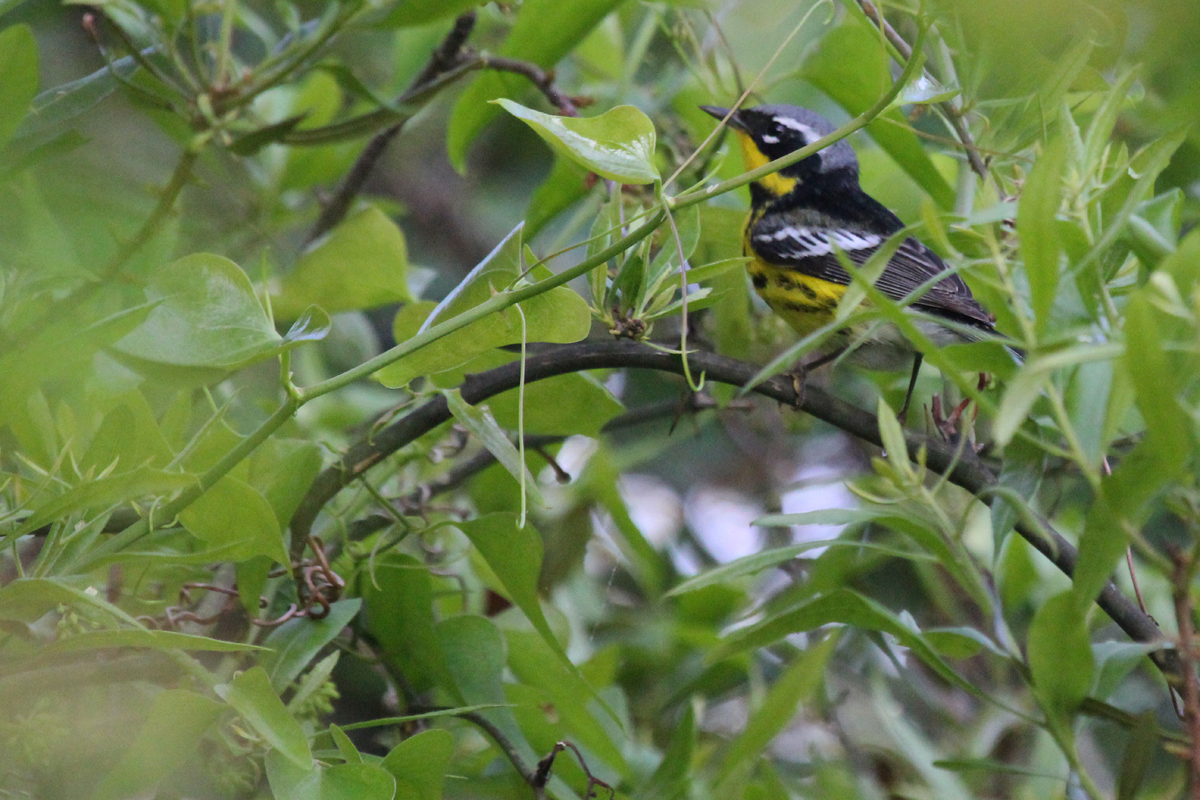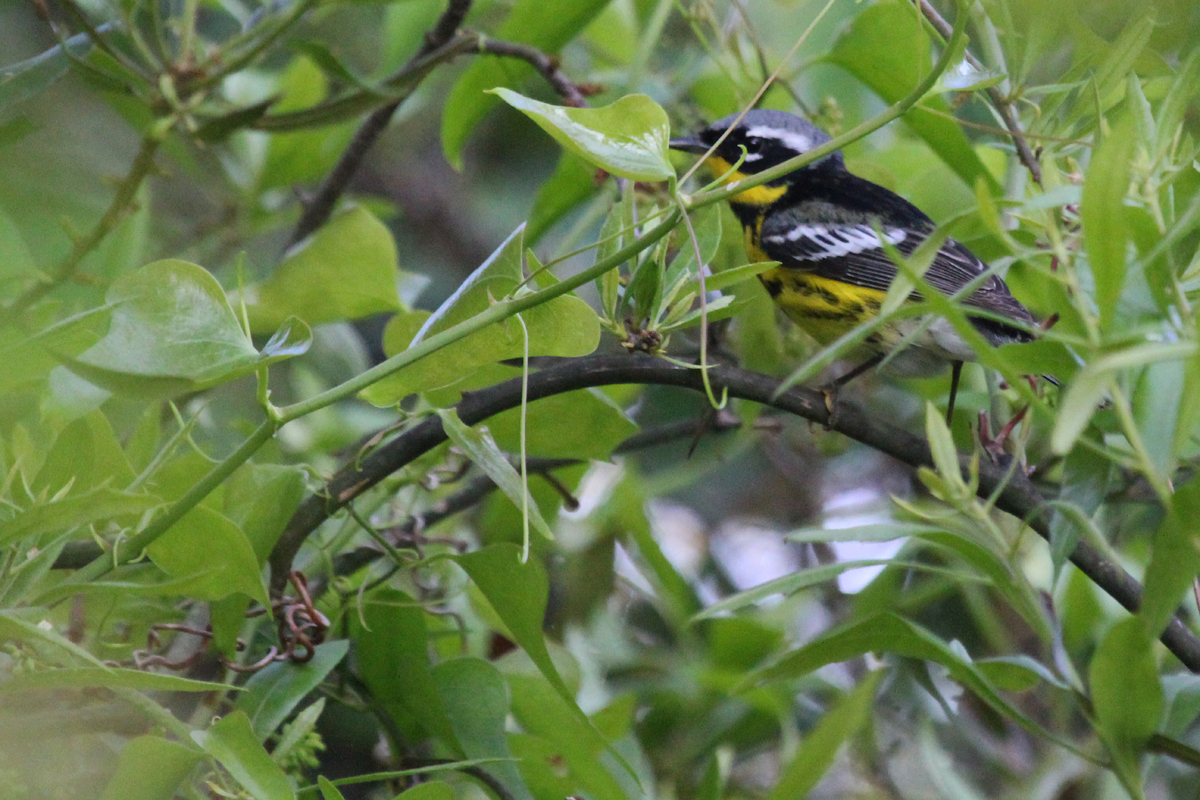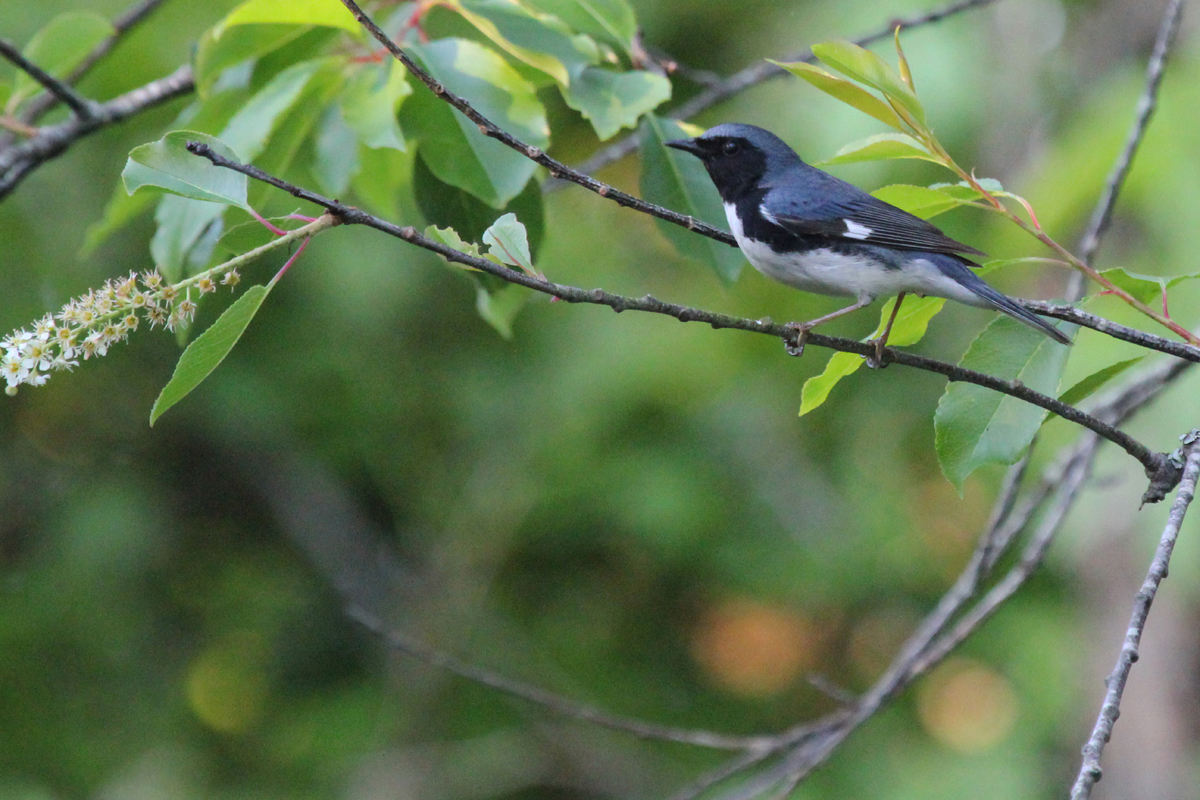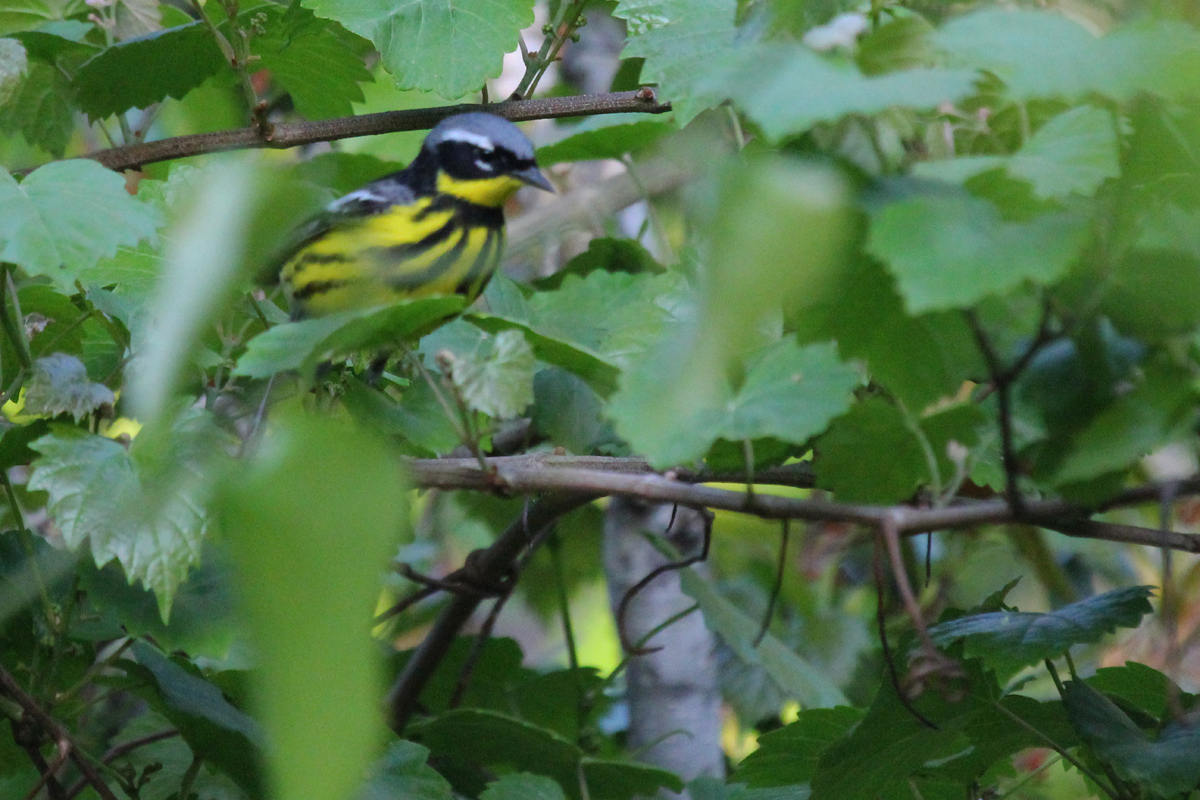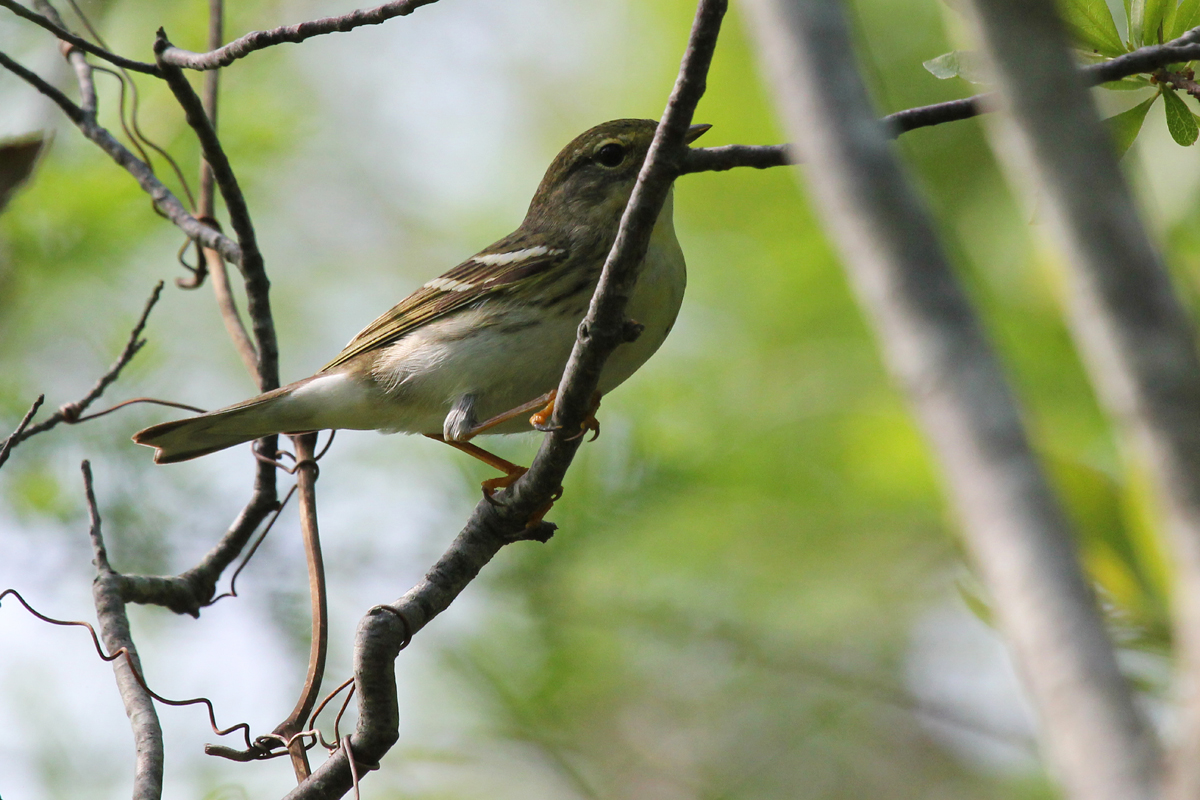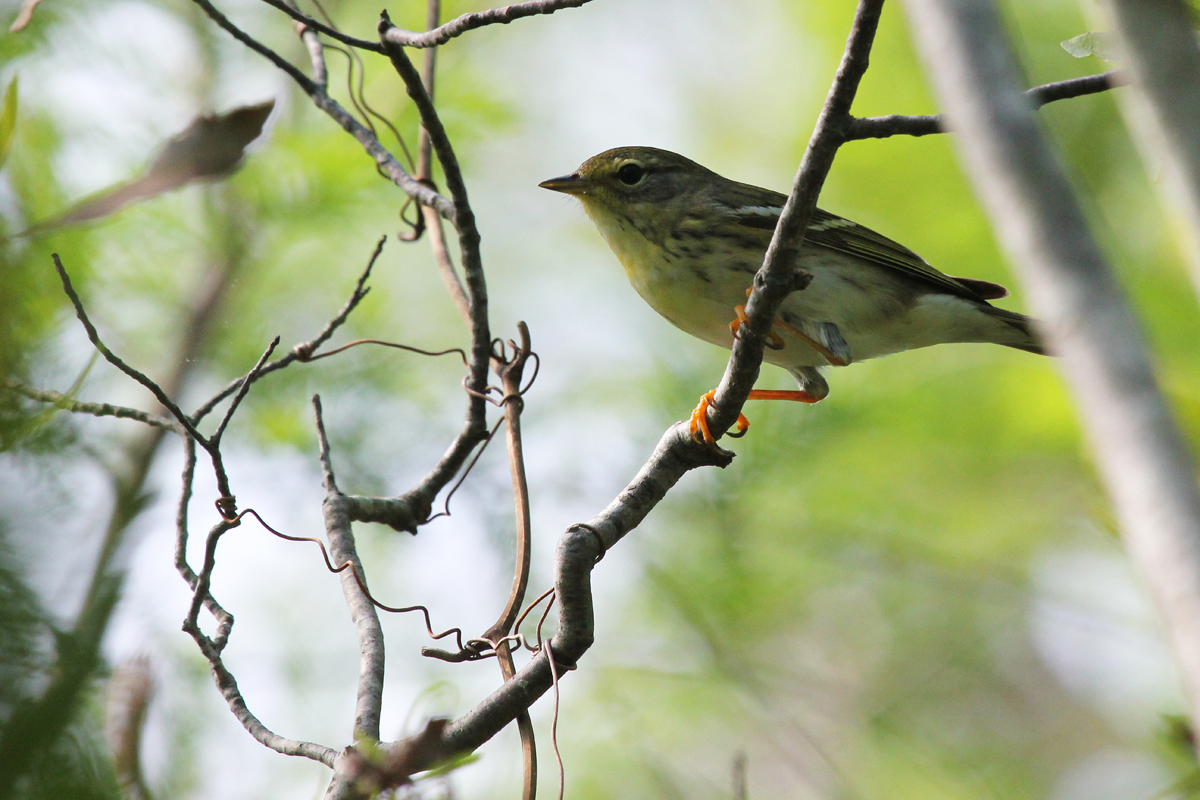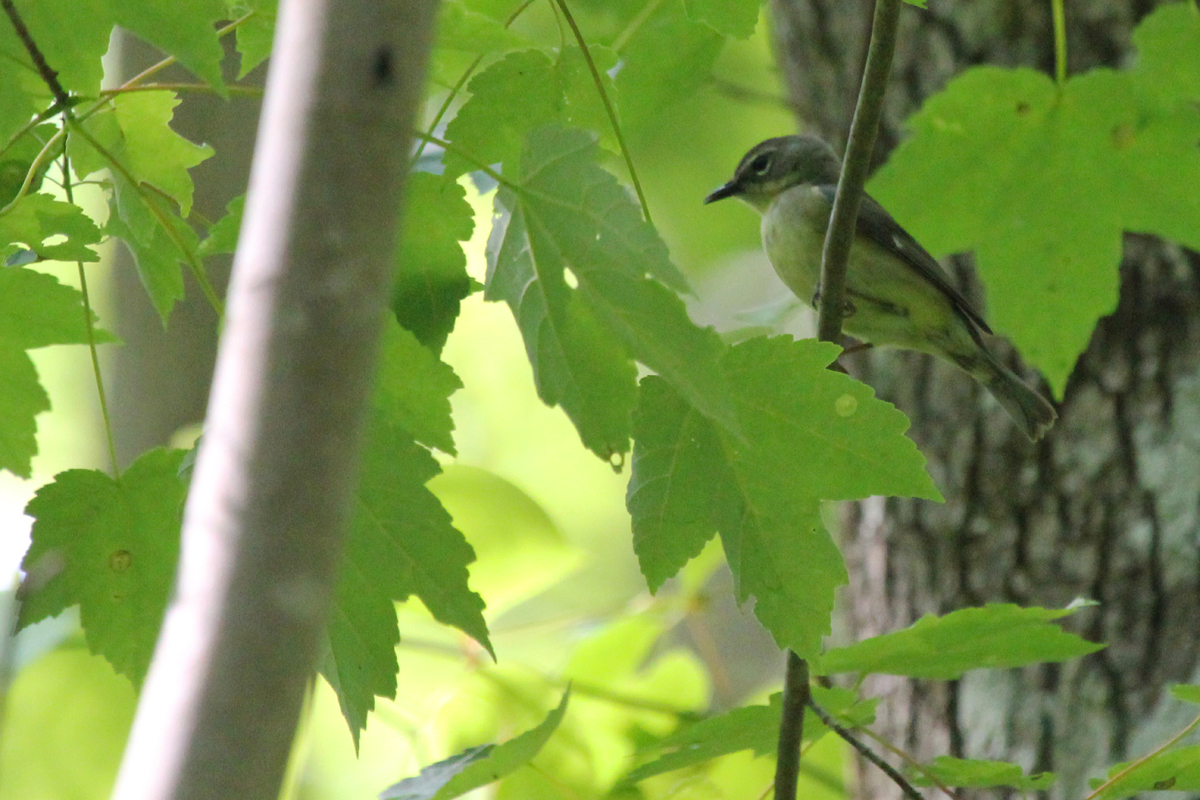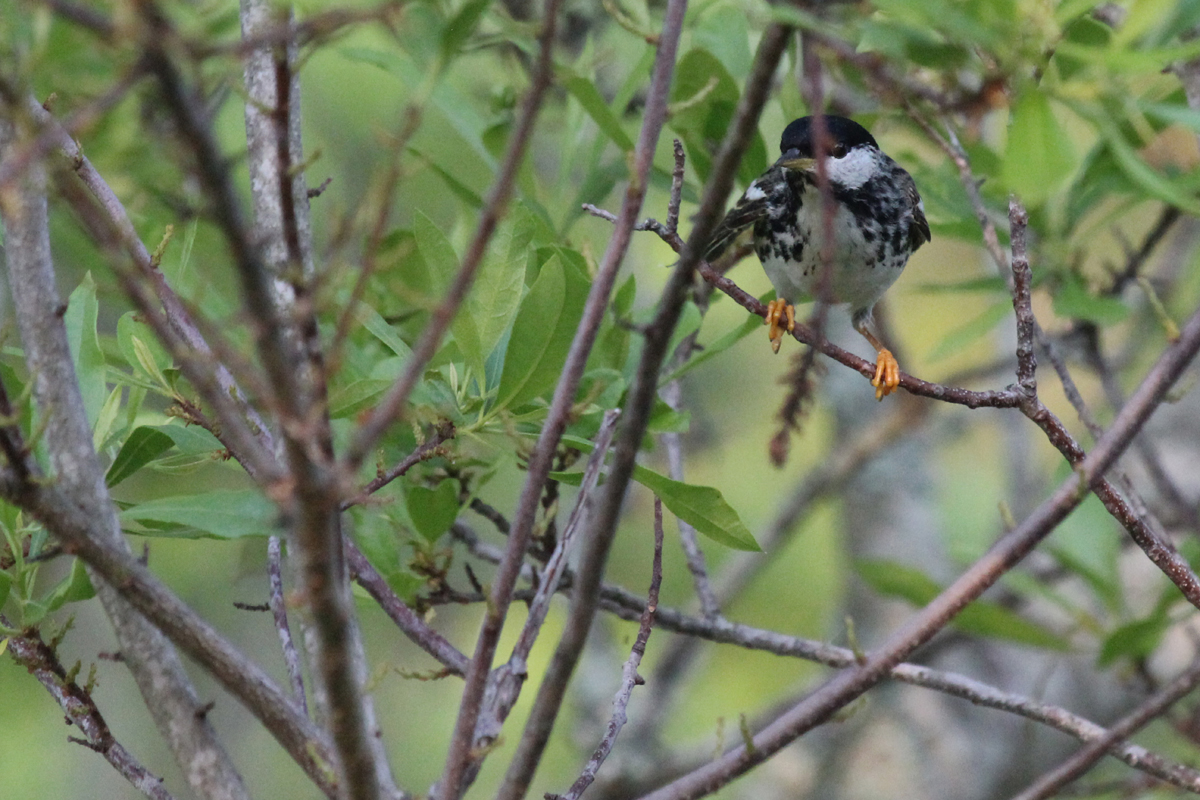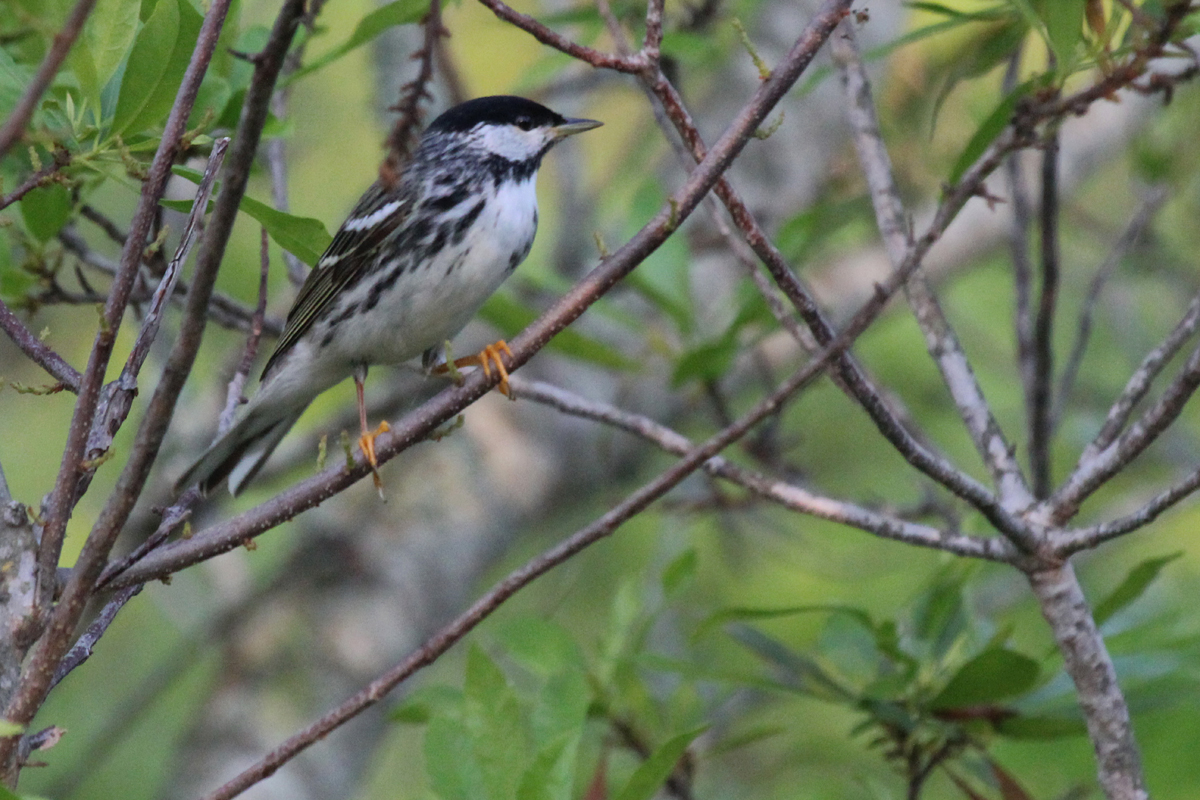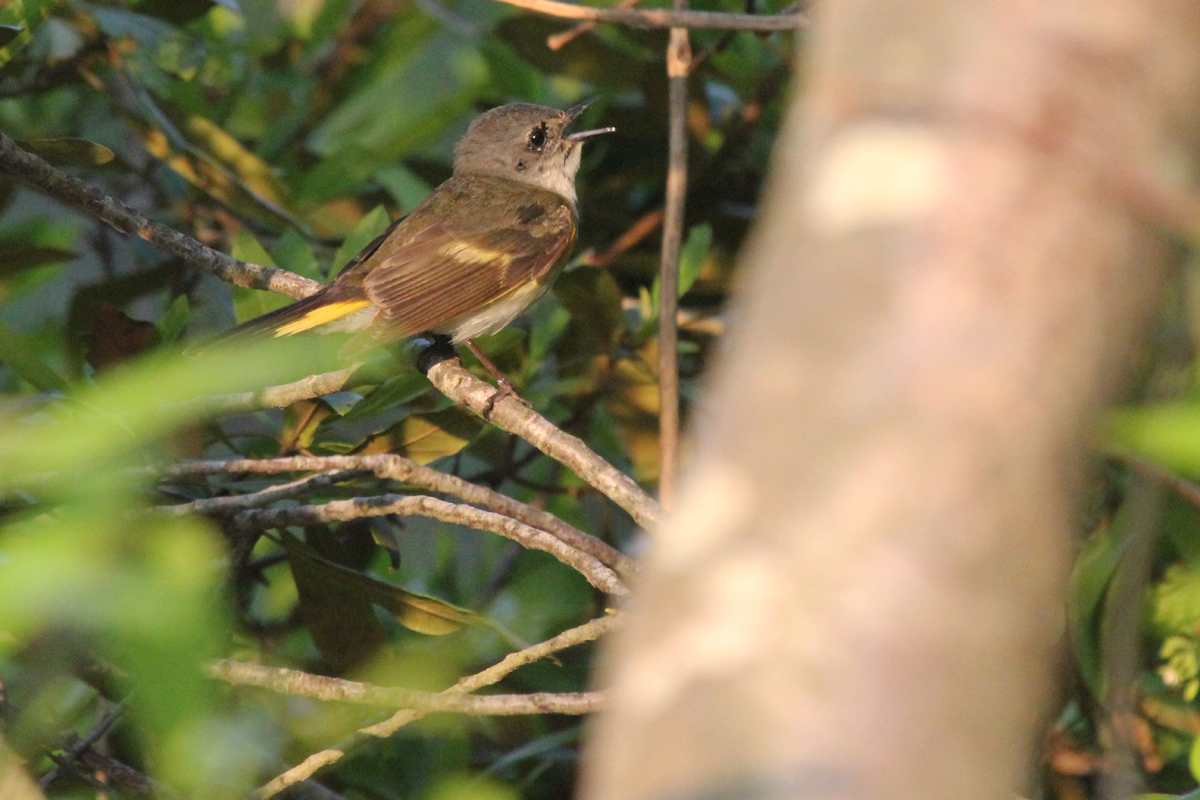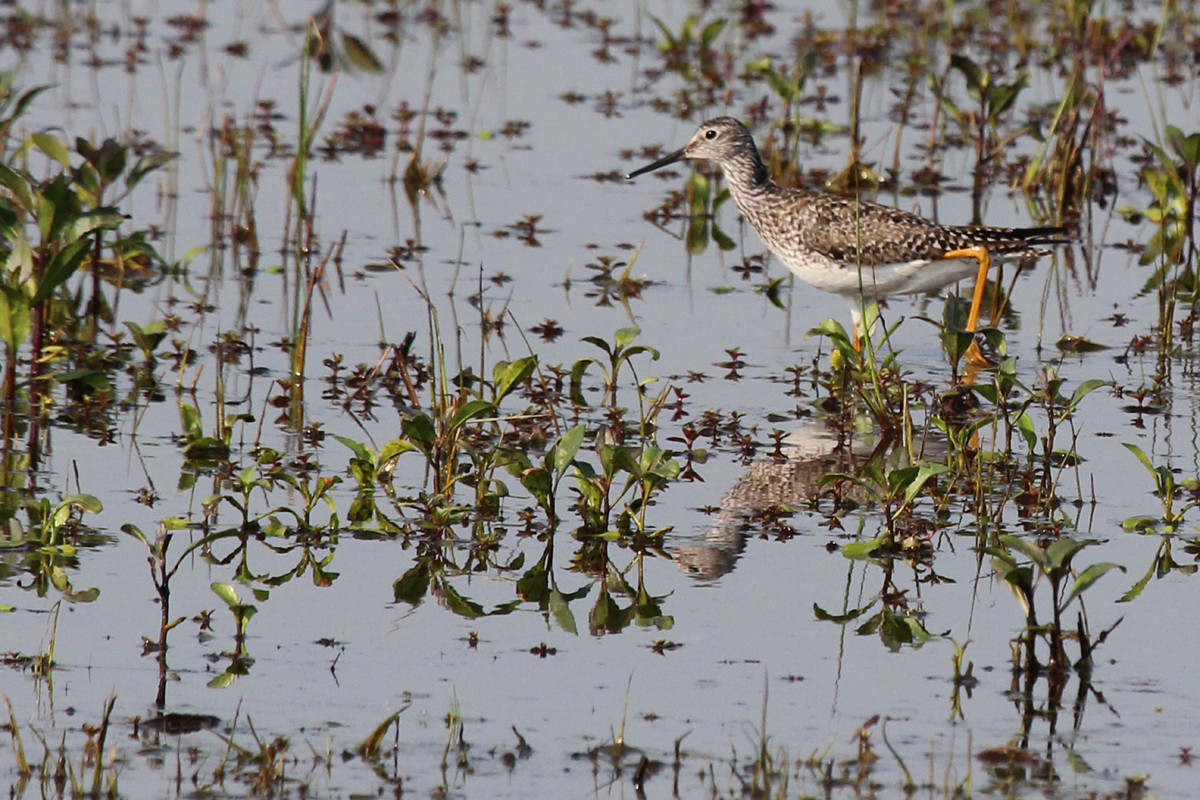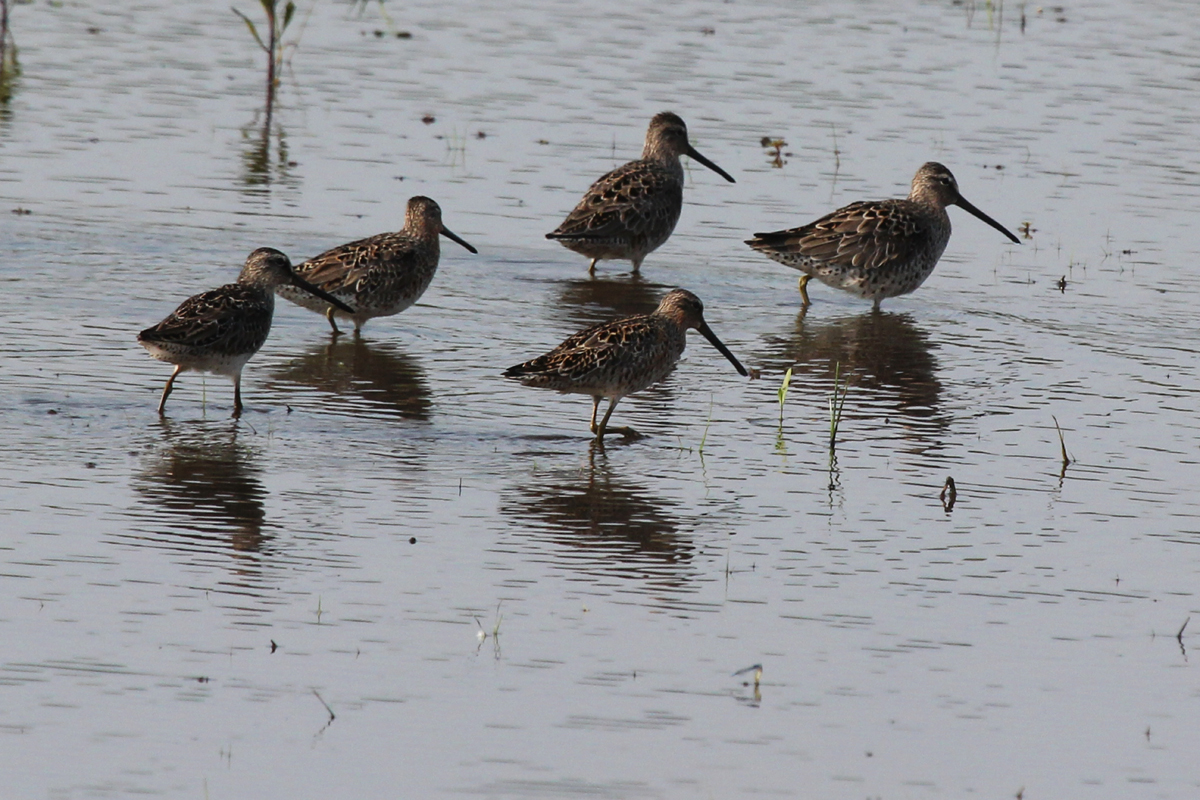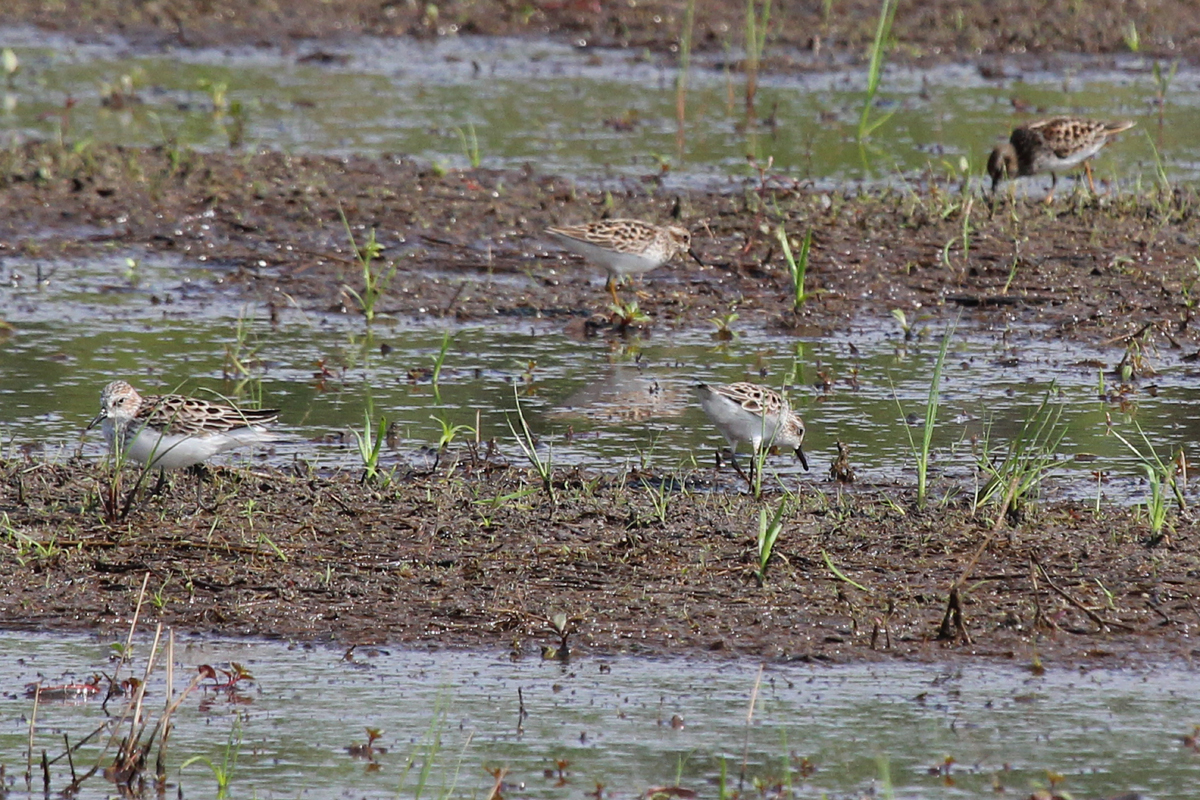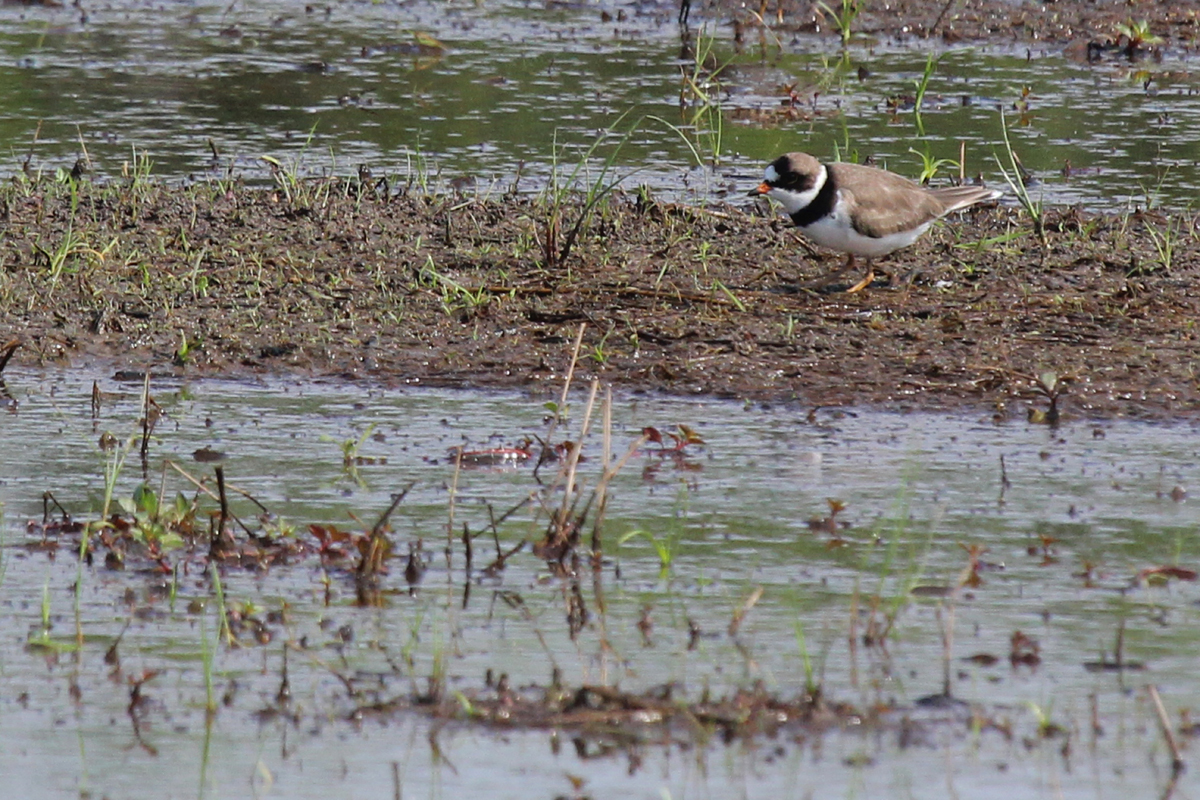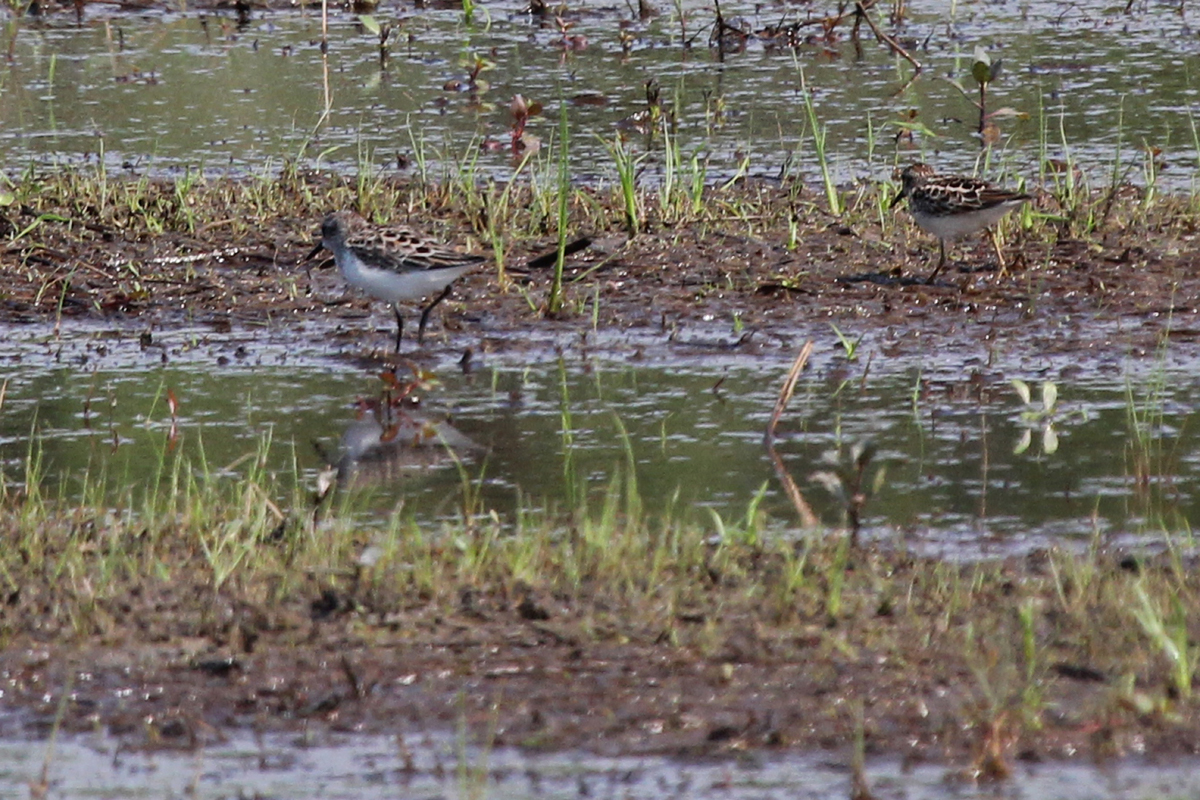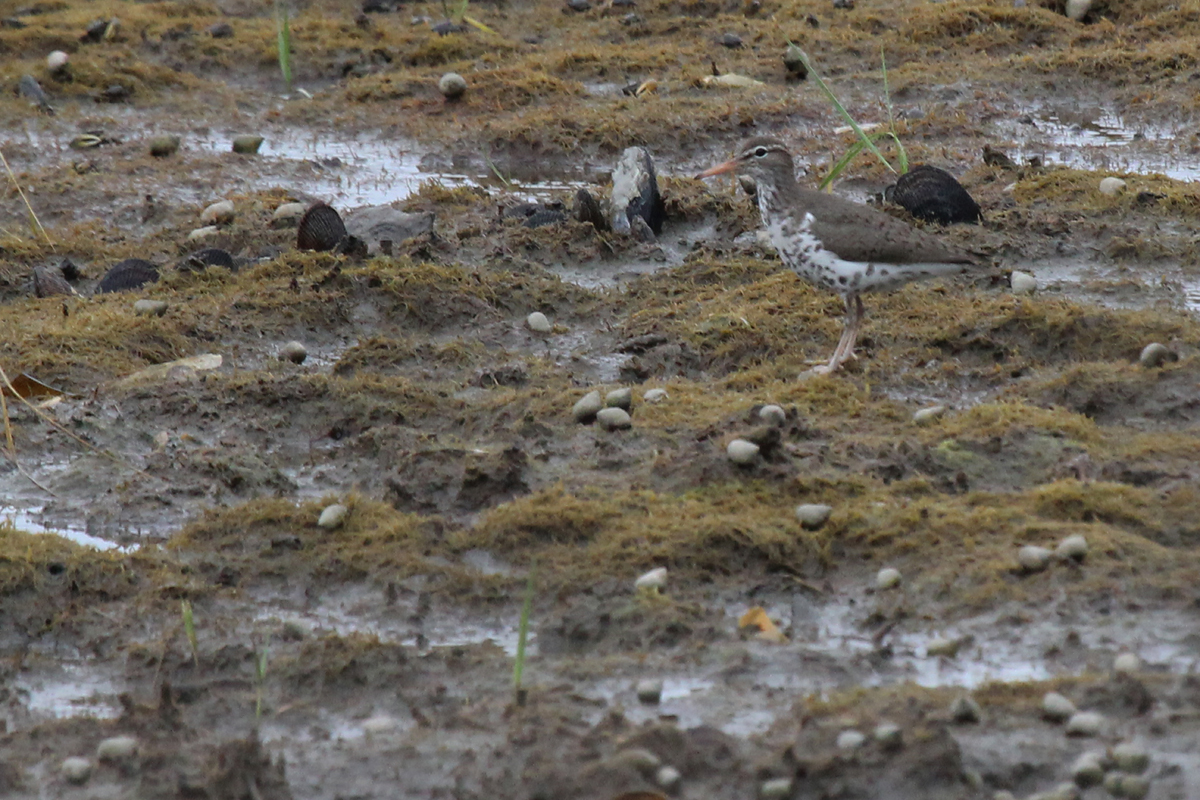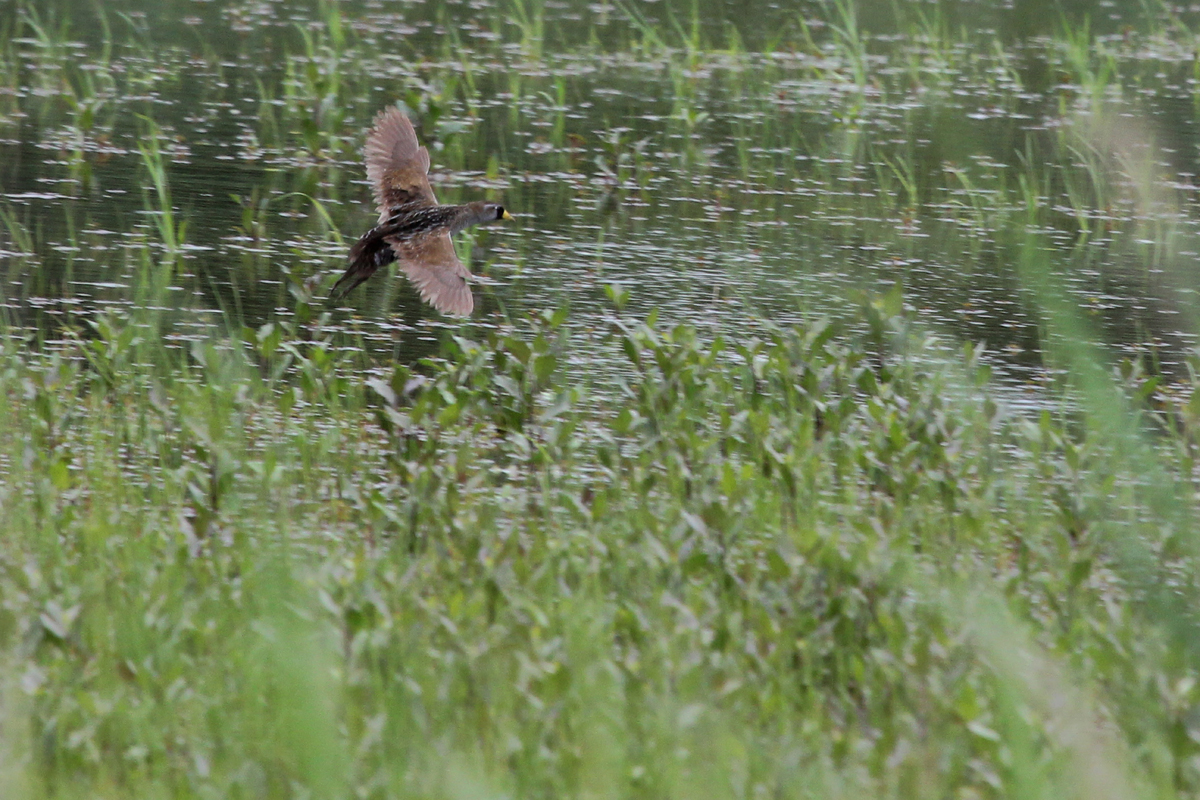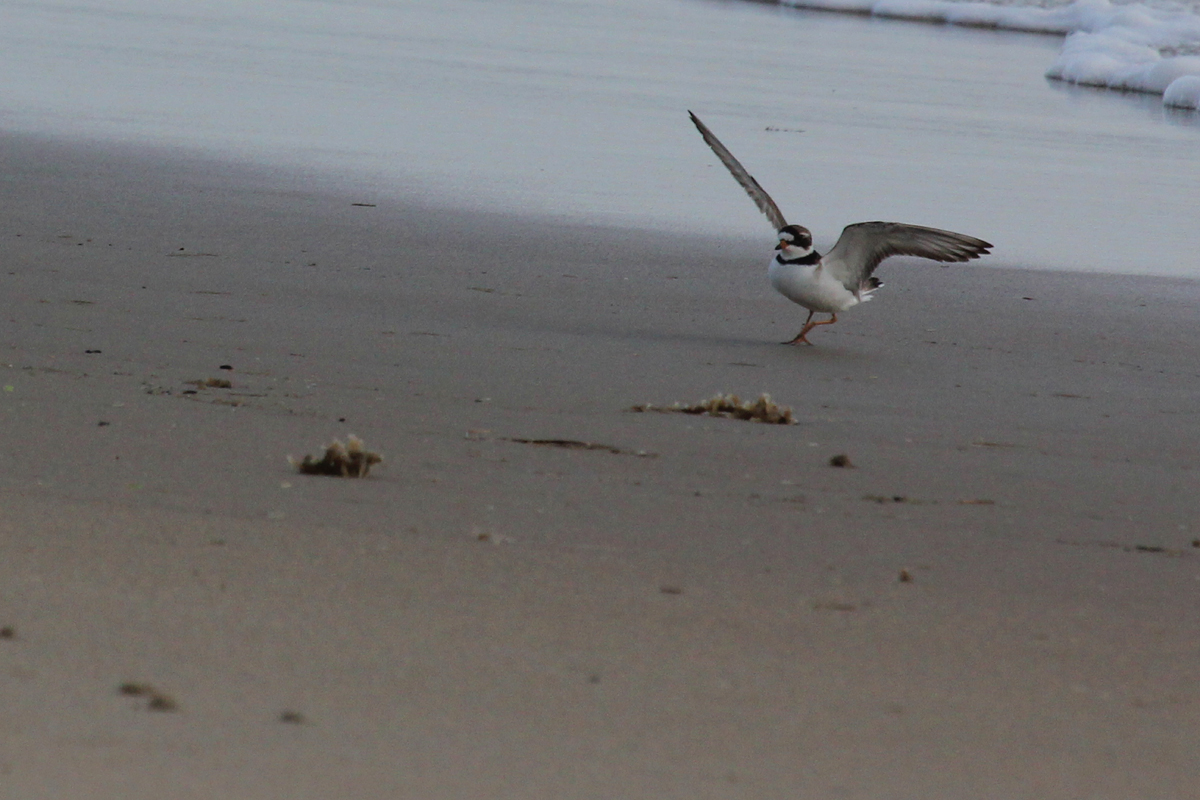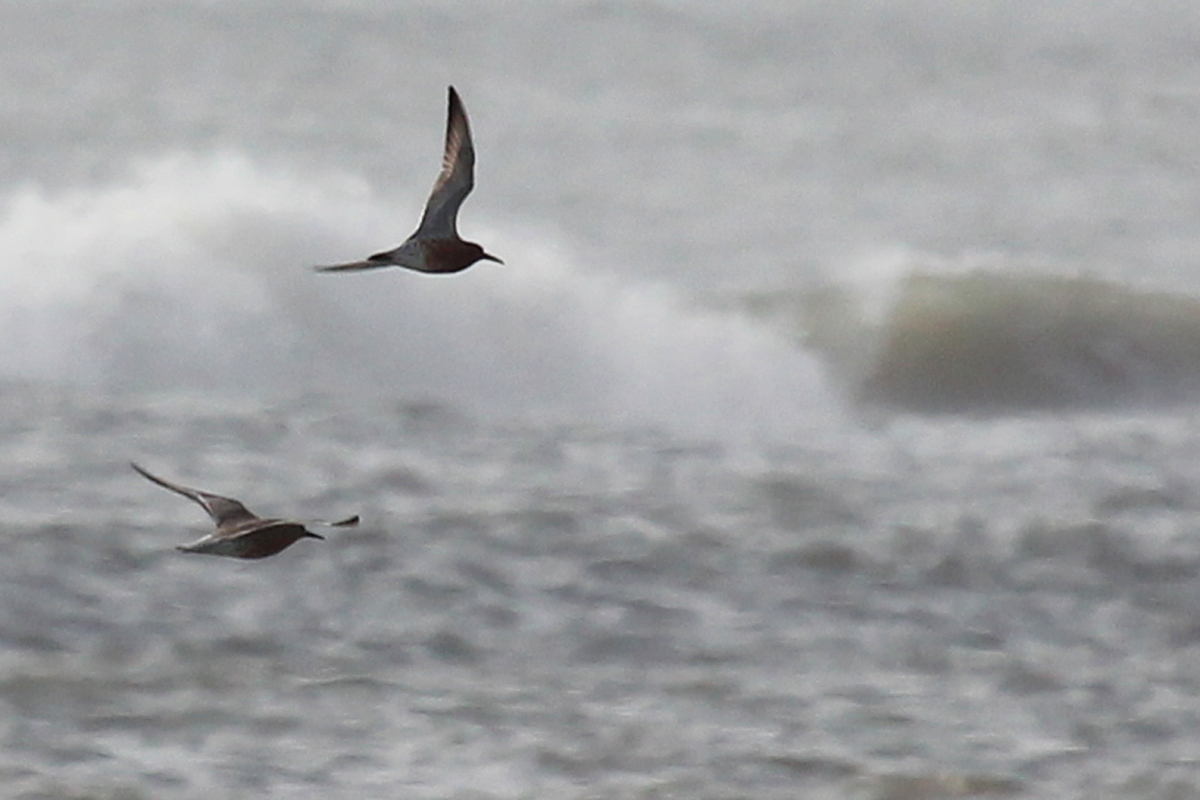 Not observed every spring here in Virginia Beach, a well-described male BAY-BREASTED WARBLER was reported on 15 May (perfectly situated in their window of past, albeit non-annual spring records), at Camp Pendleton SMR (obs. Karen & Tom Beatty). The last time one was recorded here in spring was back in 2016, when both a female (8 May, ph. Christine Peters) and a male (16 May, ph. Jonathan Snyder, ph. Bob McAlpine, ph. Rob Bielawski) were observed at Back Bay NWR along the then-titled Bay Trail. Additionally, we had our first BLACKBURNIAN WARBLER report for the year when one was photographed behind the Back Bay NWR visitor center on 14 May (ph. Andrew Baldelli). eBird records of this species here in spring are severely lacking, with only one noted in 2017 at Pleasure House Point NA (26 May, ph. Tommy Maloney), and two individuals in 2016 at Back Bay NWR (3 May, ph. Lauren Shaffer). Going back further, one must go all the way to 1994 for a spring record here in eBird! Last of the unseasonal occurrences, a WESTERN SANDPIPER was photographed in the Marina Shores area of Shore Drive on 16 May (ph. June McDaniels). Missed altogether outside of the fall in 2017, our last good year for this species was 2016 when Princess Anne WMA's Beasley Tract was the spring-hotspot for shorebirds. Unfortunately, this year we don't have the right habitat accessible, and since Back Bay is not tidal like the waters of the Eastern Shore are, these mudflat dwelling migrants are difficult to find even when they should be passing through.
By mid-May, there are no more "early" spring arrivals to be had, with all the expected species' arrival dates occurred on or before 10 May, but, we did have three species reported that had somehow gone undetected until this reporting period. First, a COMMON NIGHTHAWK was reported in the Virginia Beach portion of Knott's Island on 13 May (obs. David Clark), thirteen days after their average expected date. Next, small numbers of GULL-BILLED TERNS trickled over Back Bay NWR on 11 May (obs. Andrew Baldelli / Rob Bielawski / Mary Catherine Miguez), sixteen days later than the usual first report. Lastly, we finally had our first report for a single BANK SWALLOW at Back Bay NWR on 19 May (ph. David Clark), a miraculous 34 days later than expected. This should help clarify to local birders that this species is by no means an "automatic" find here during the spring months!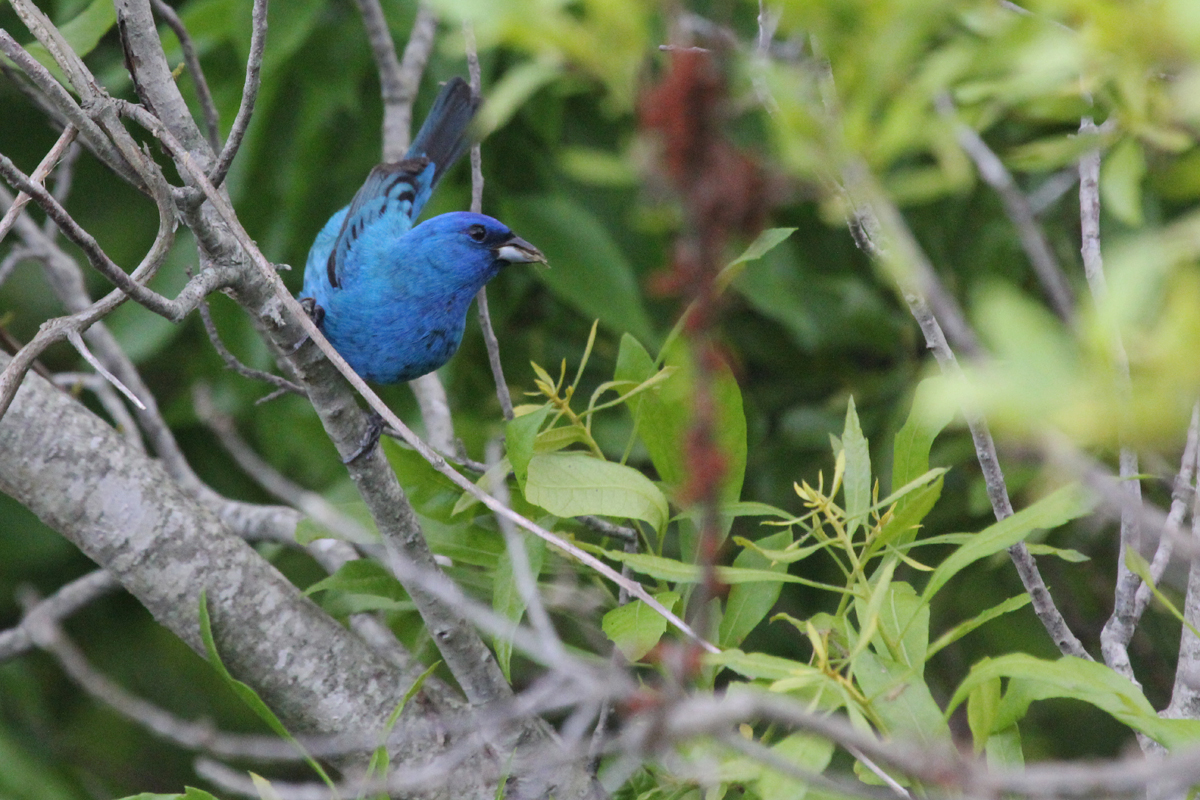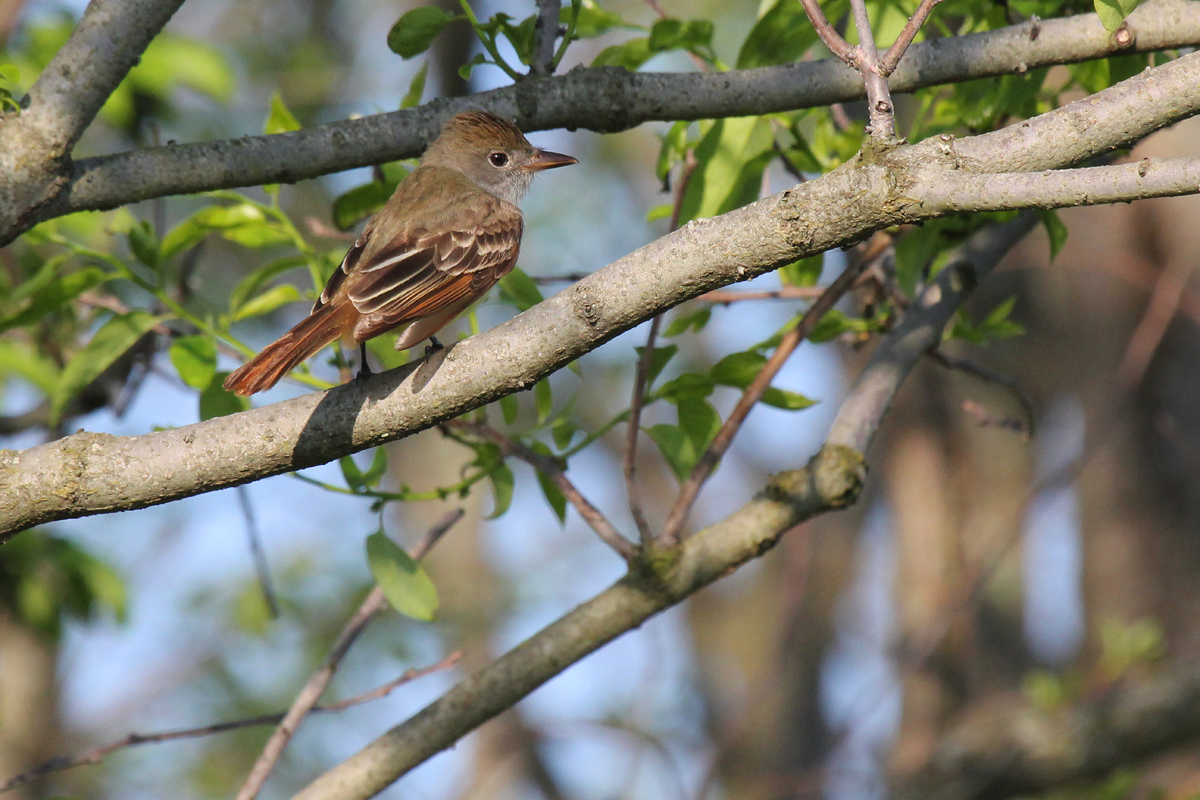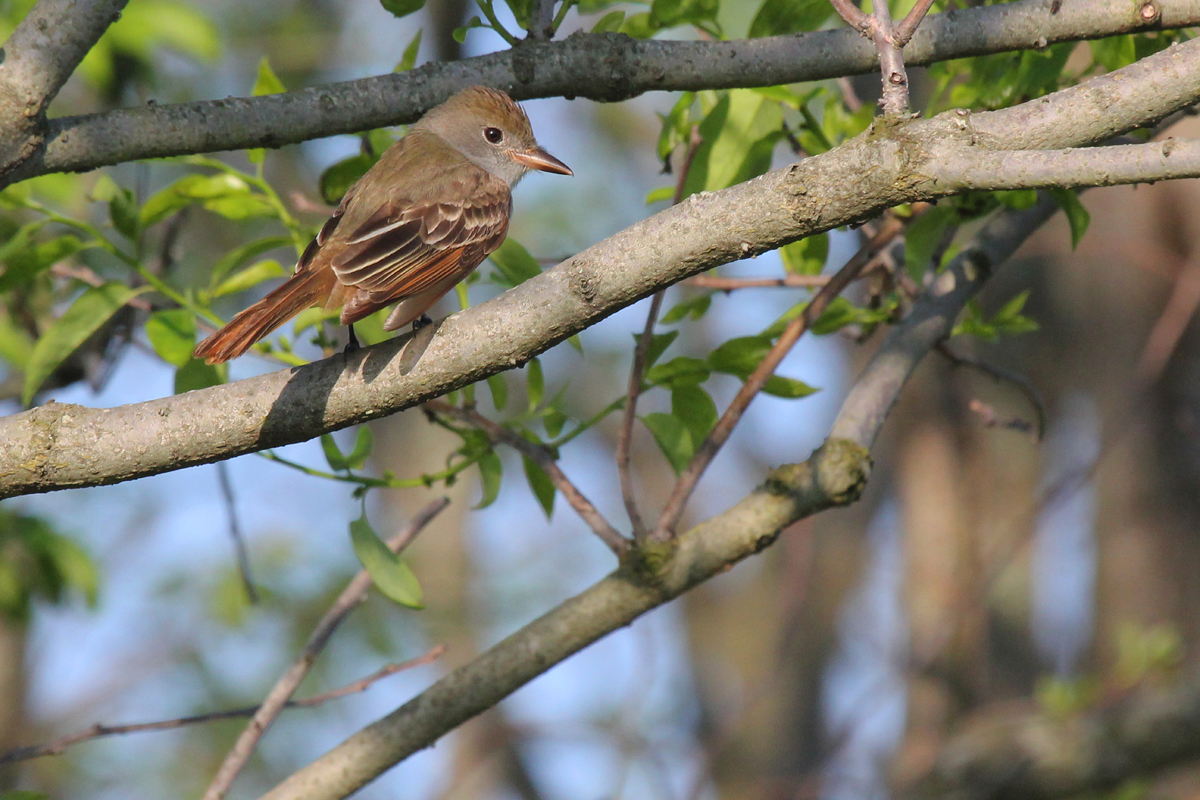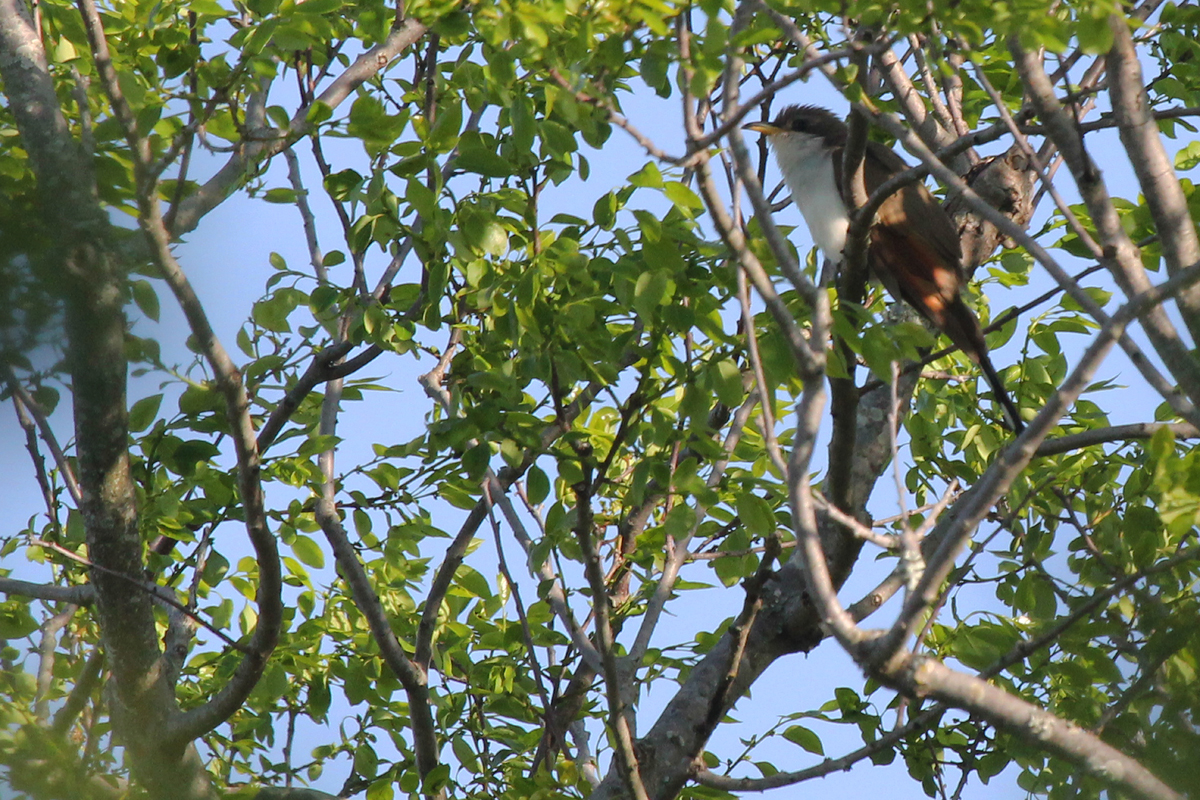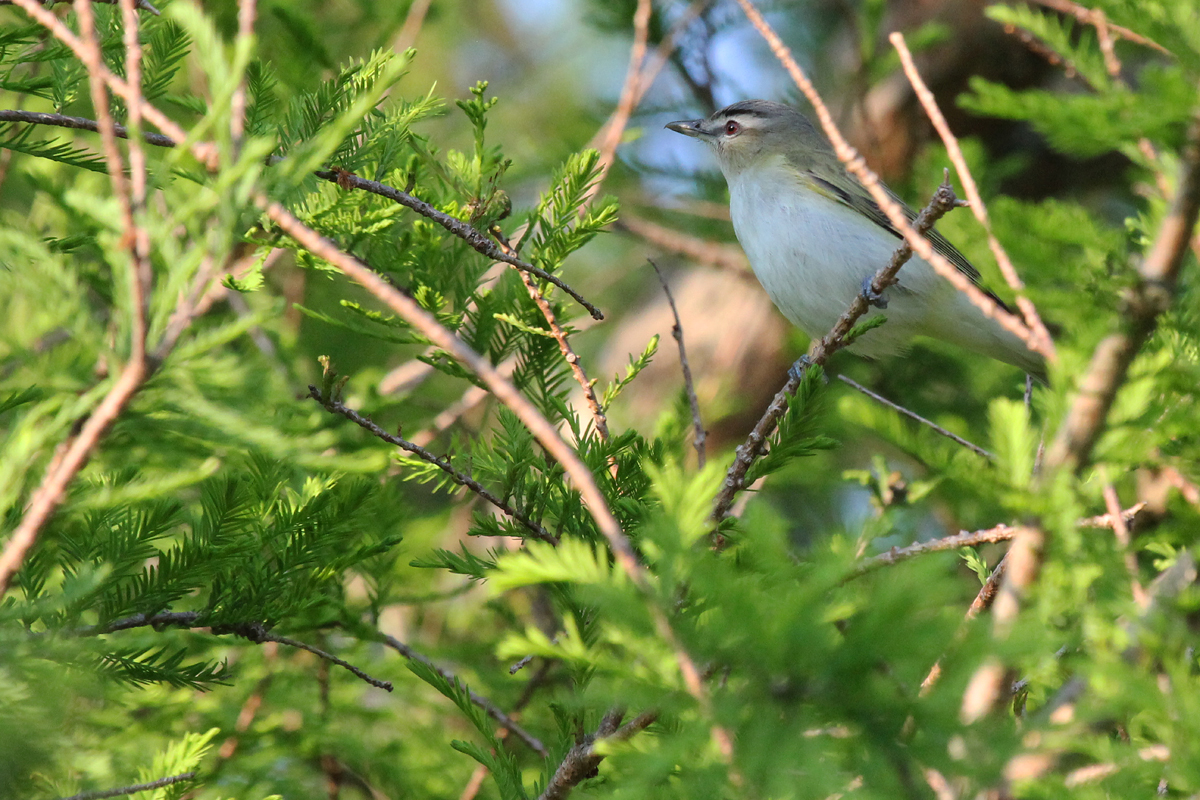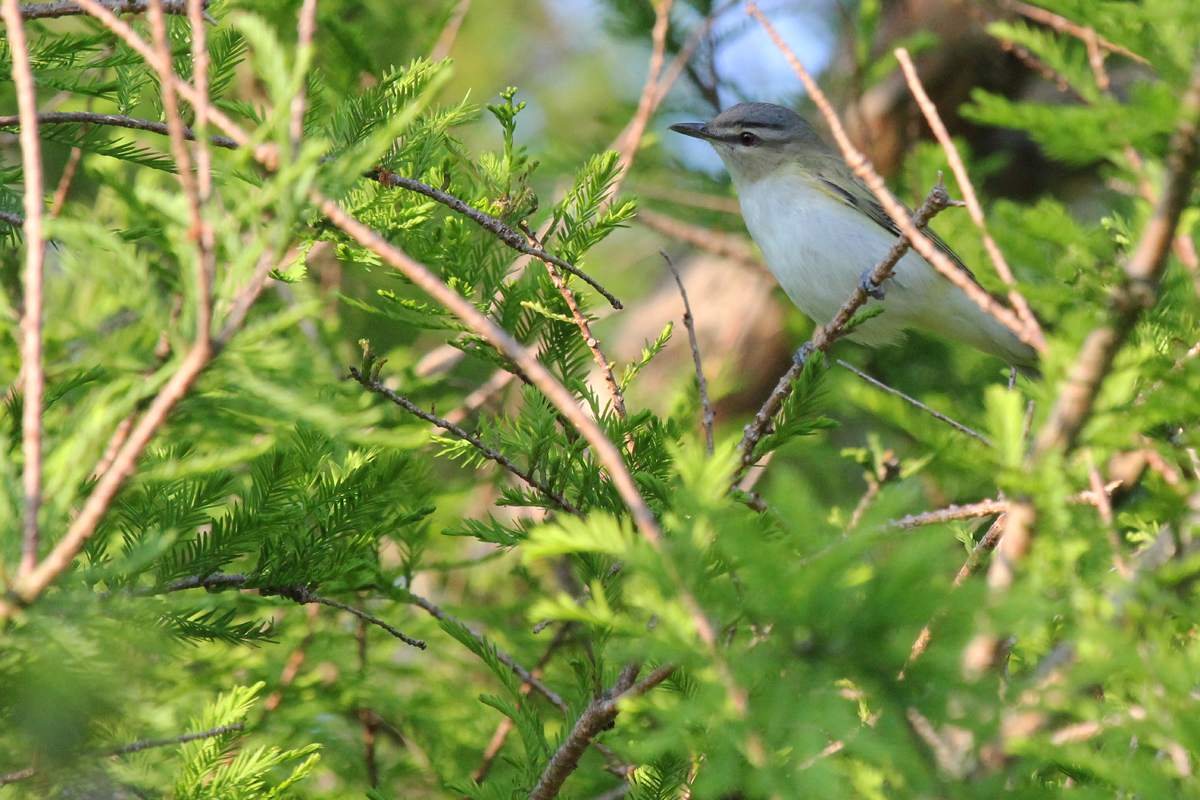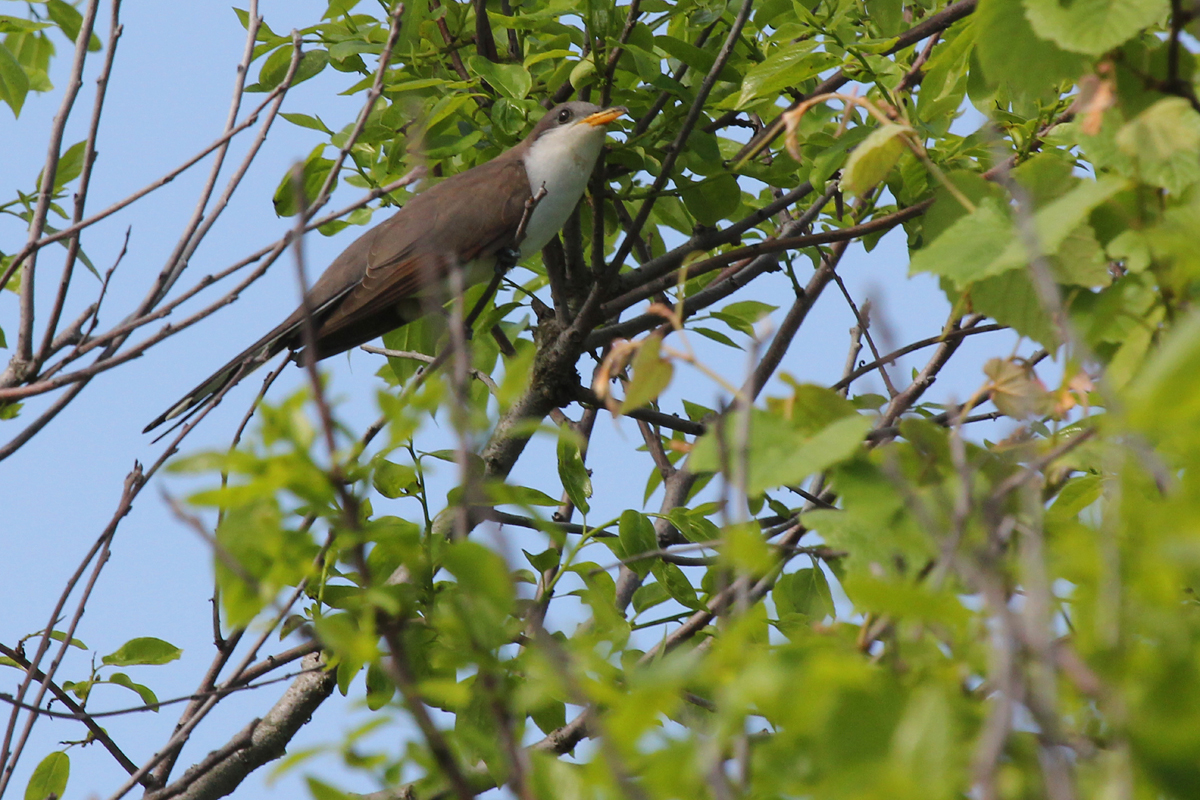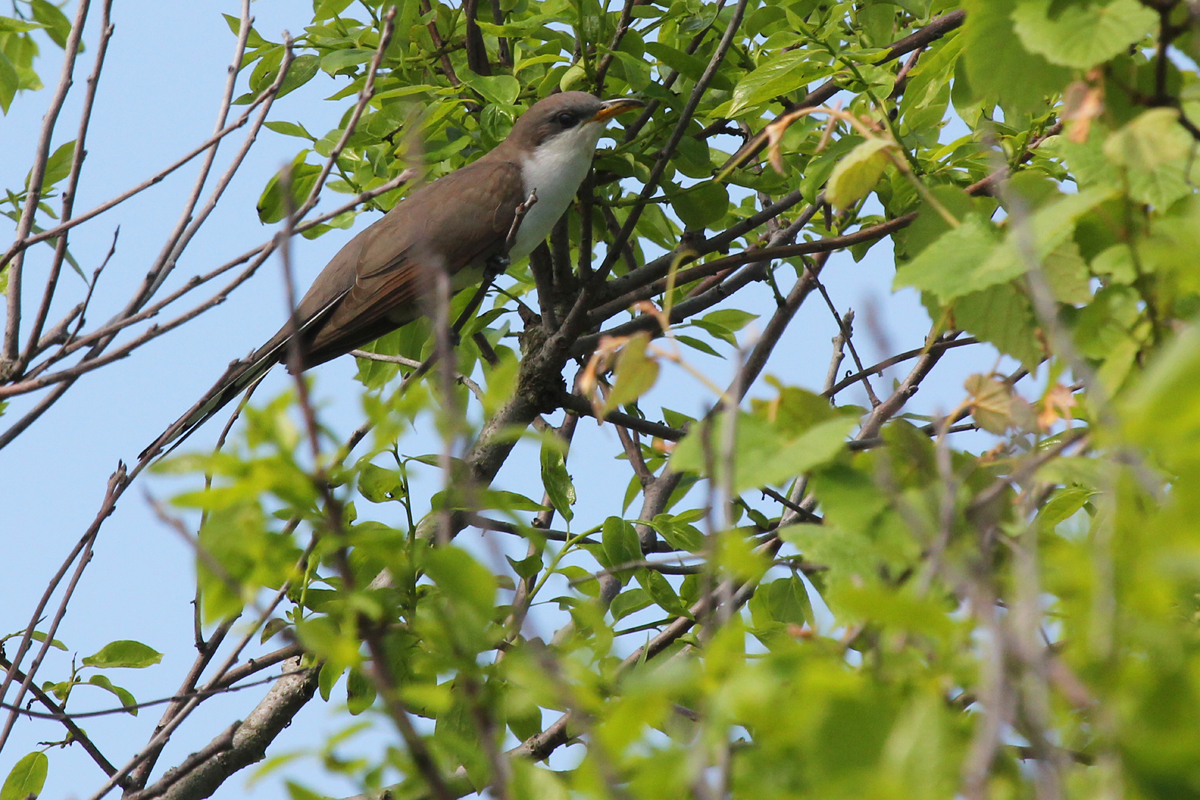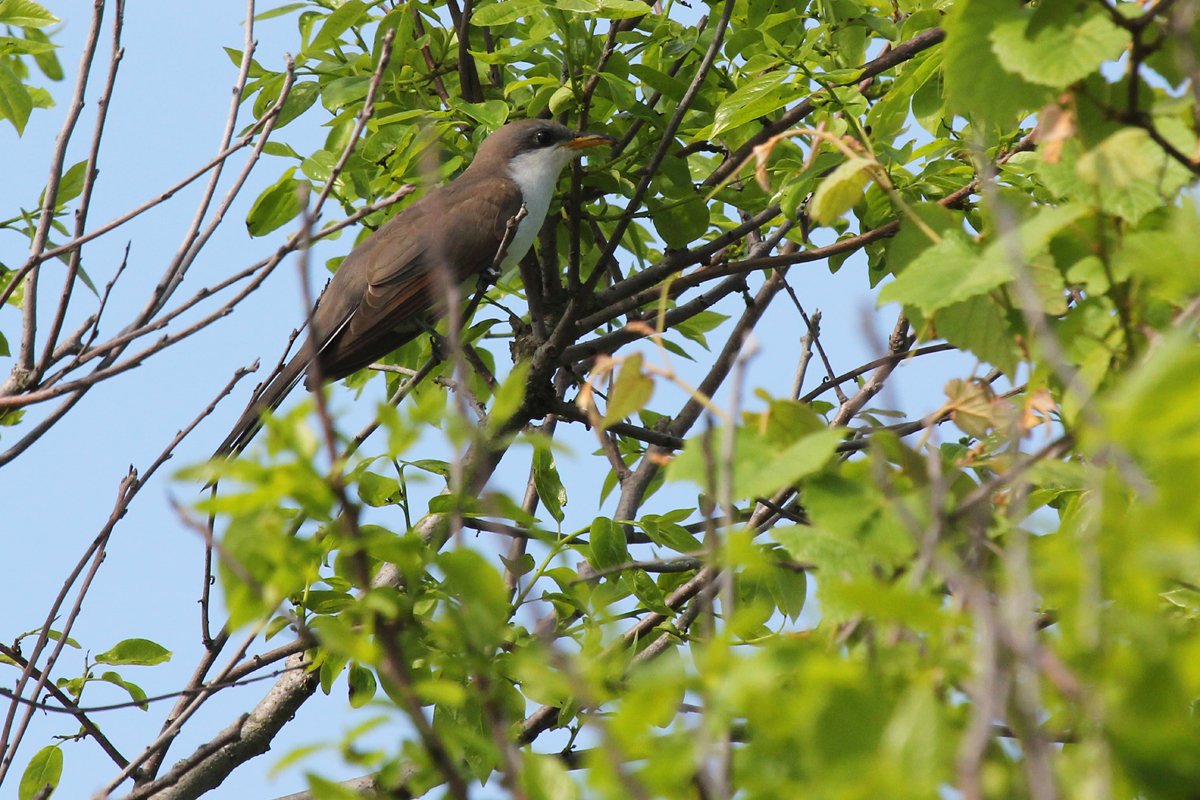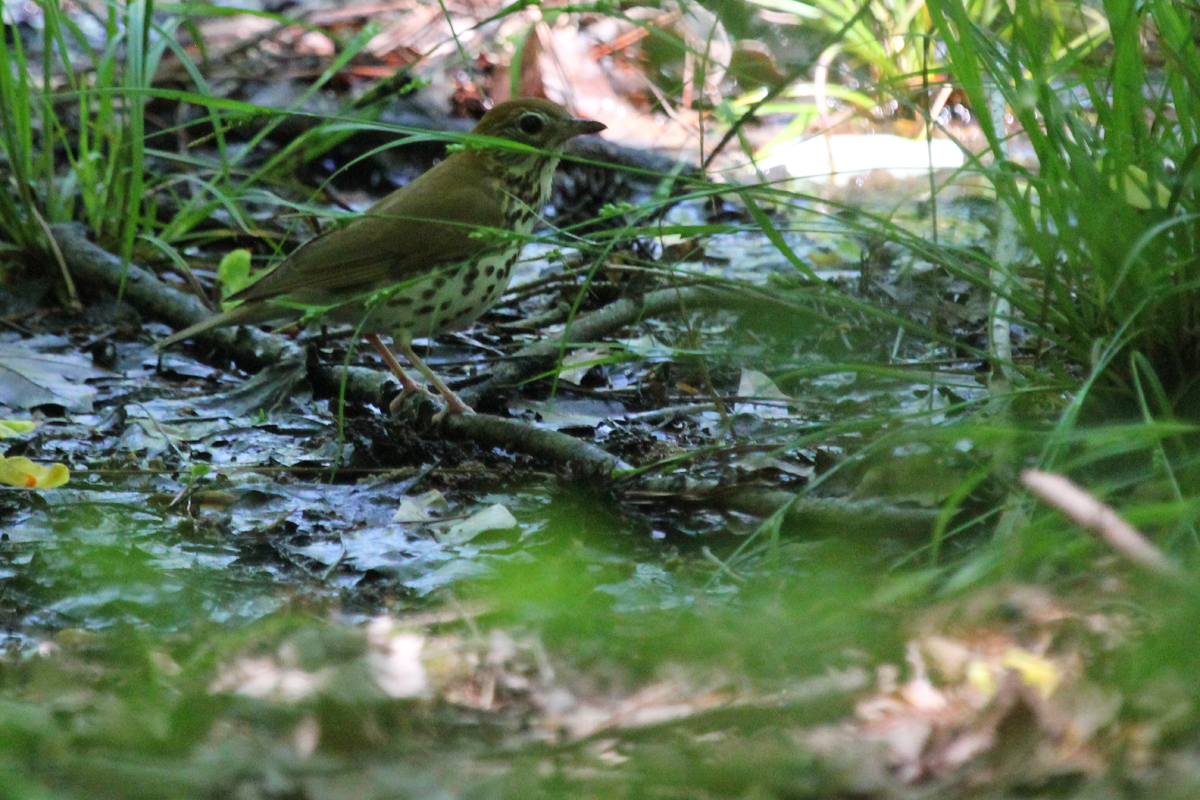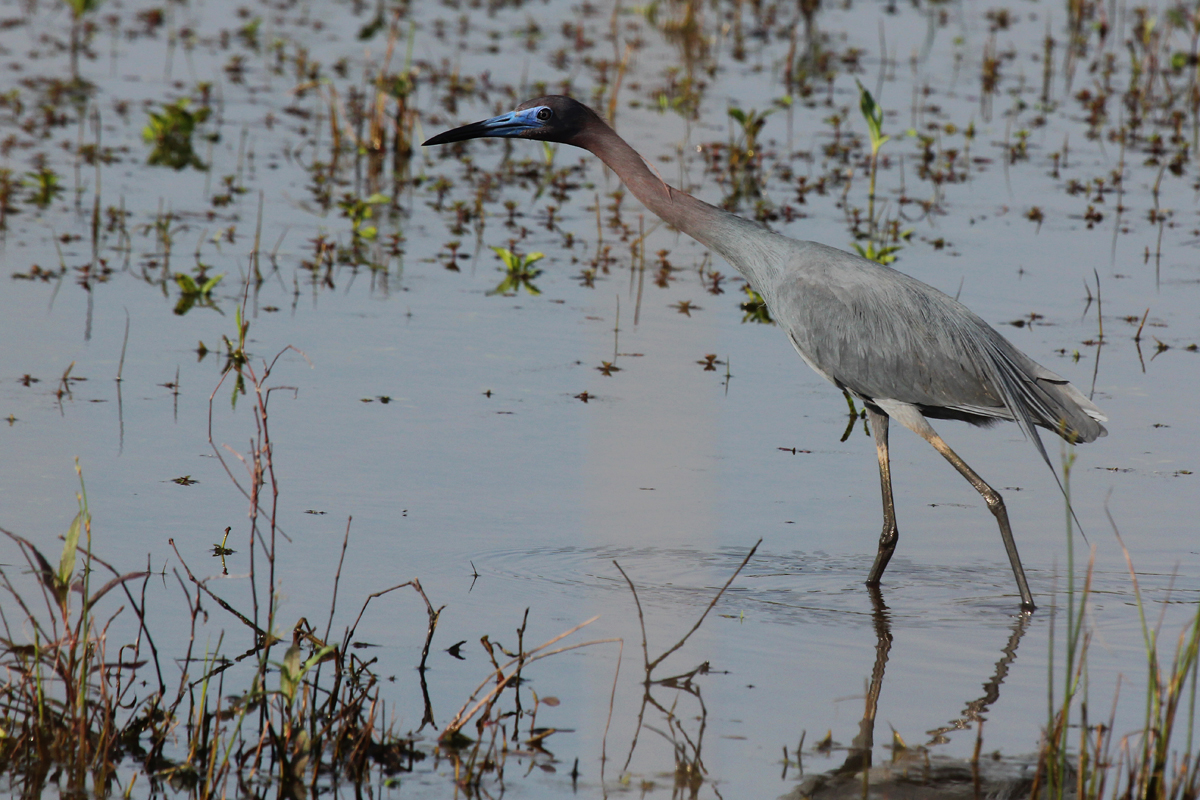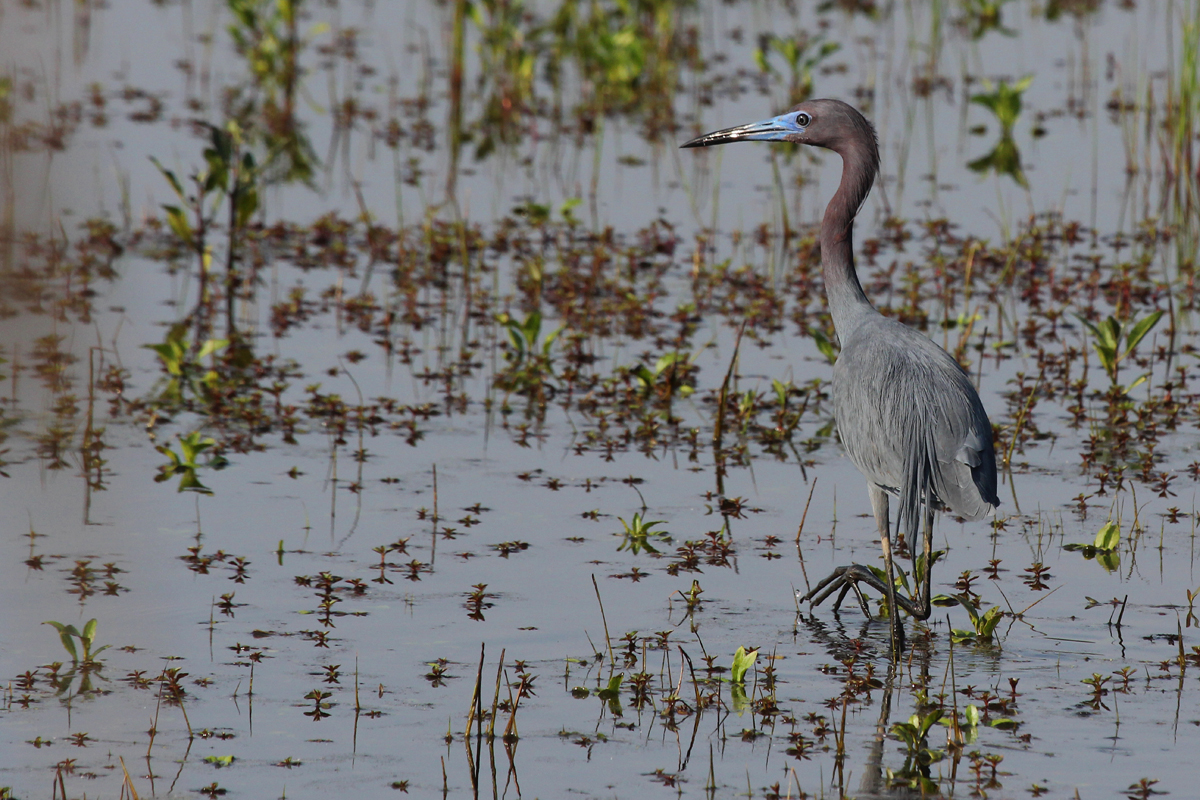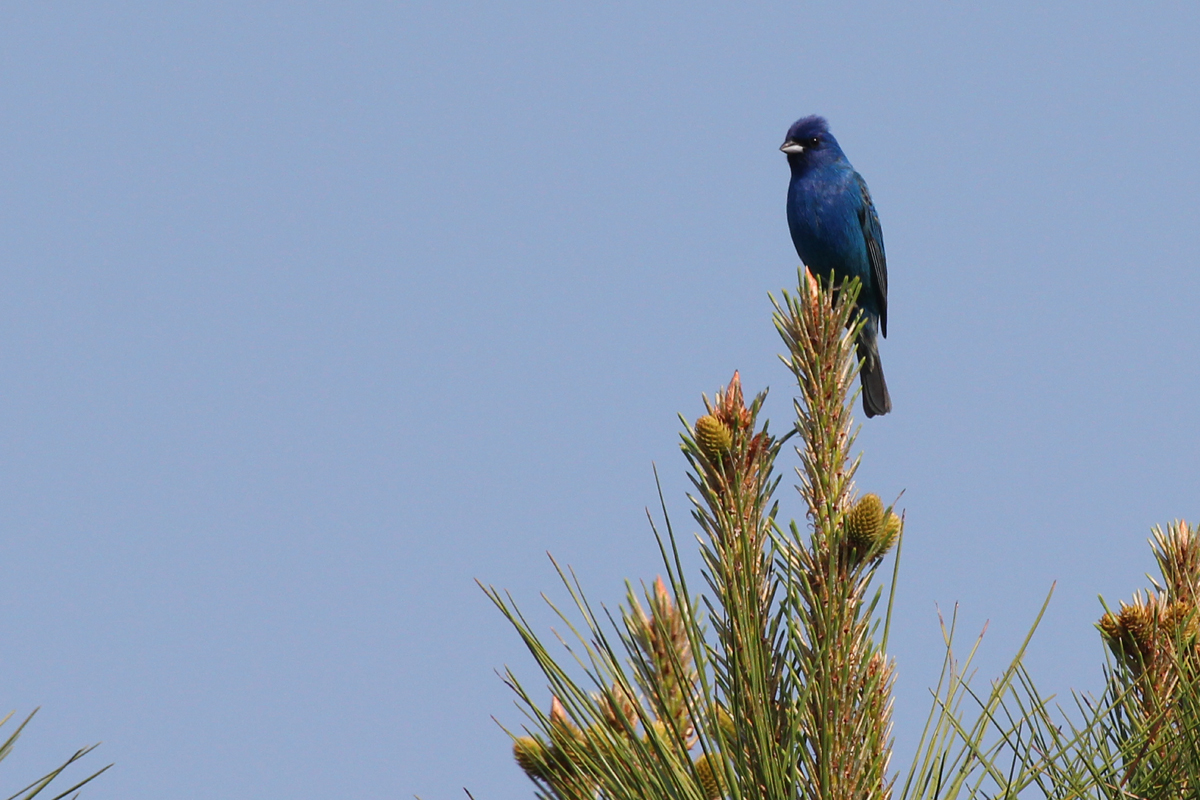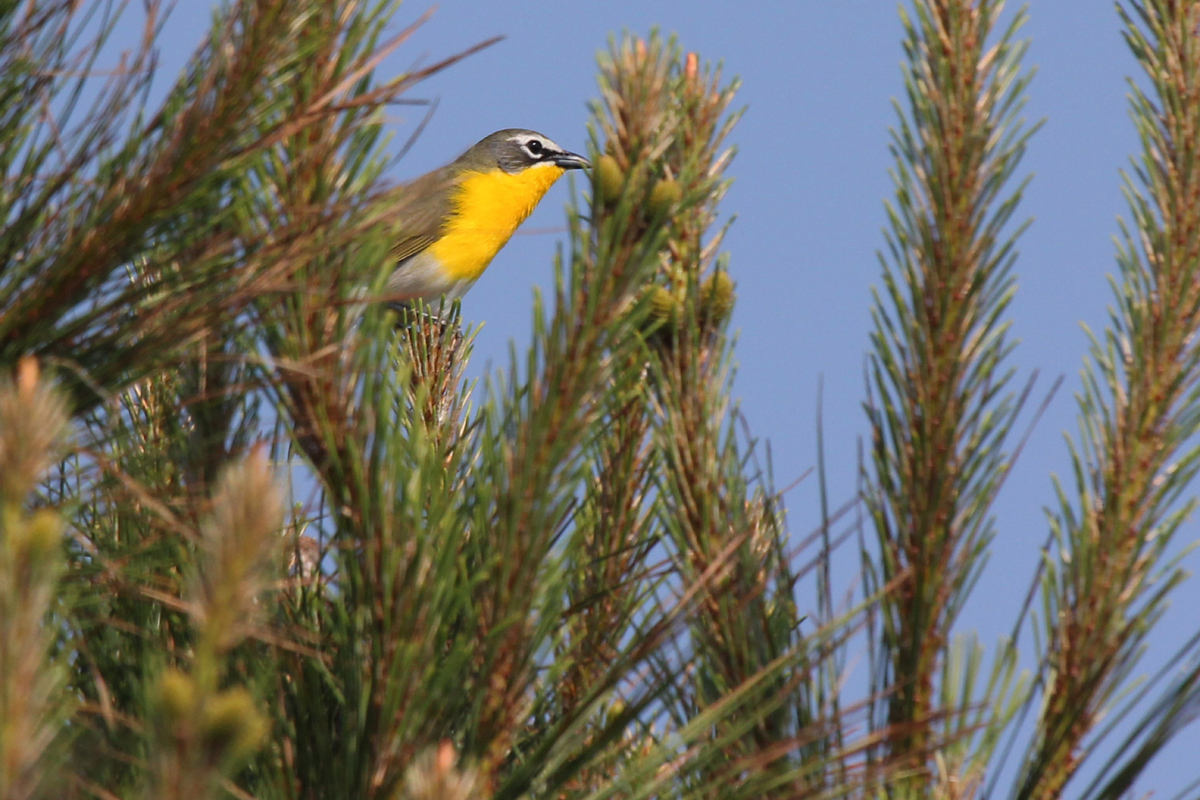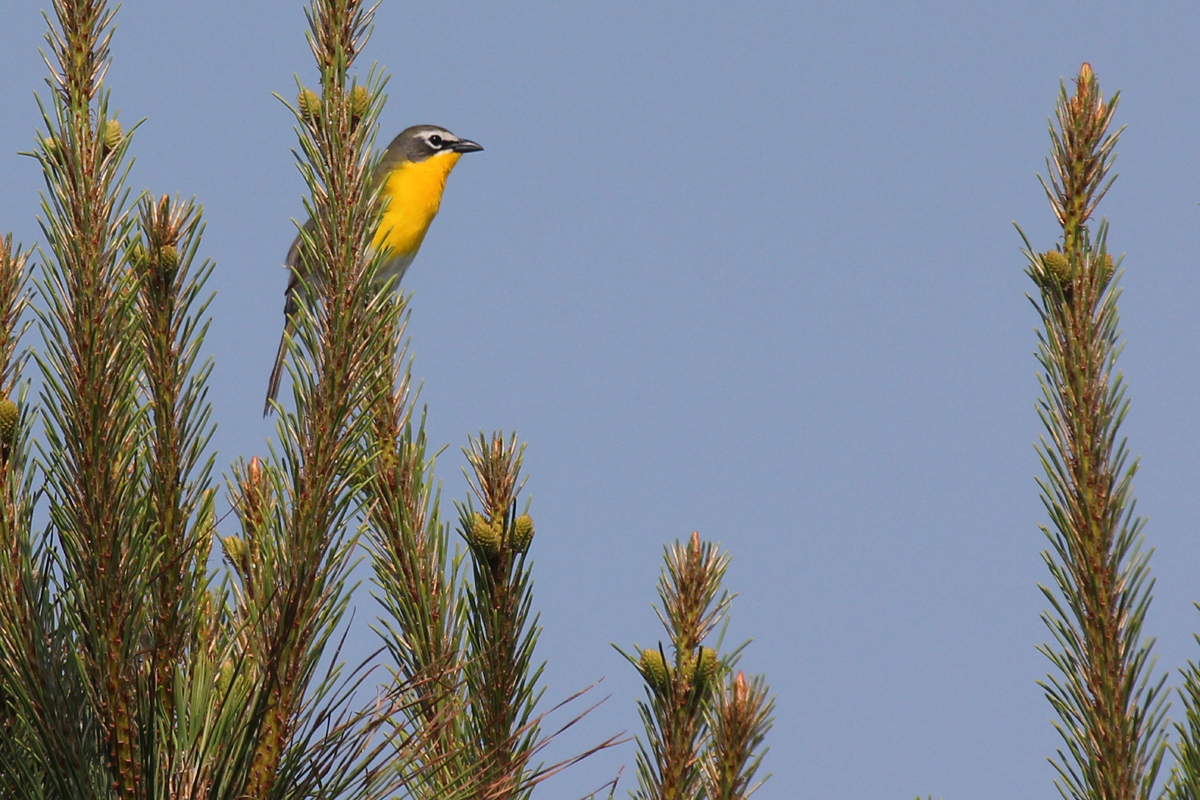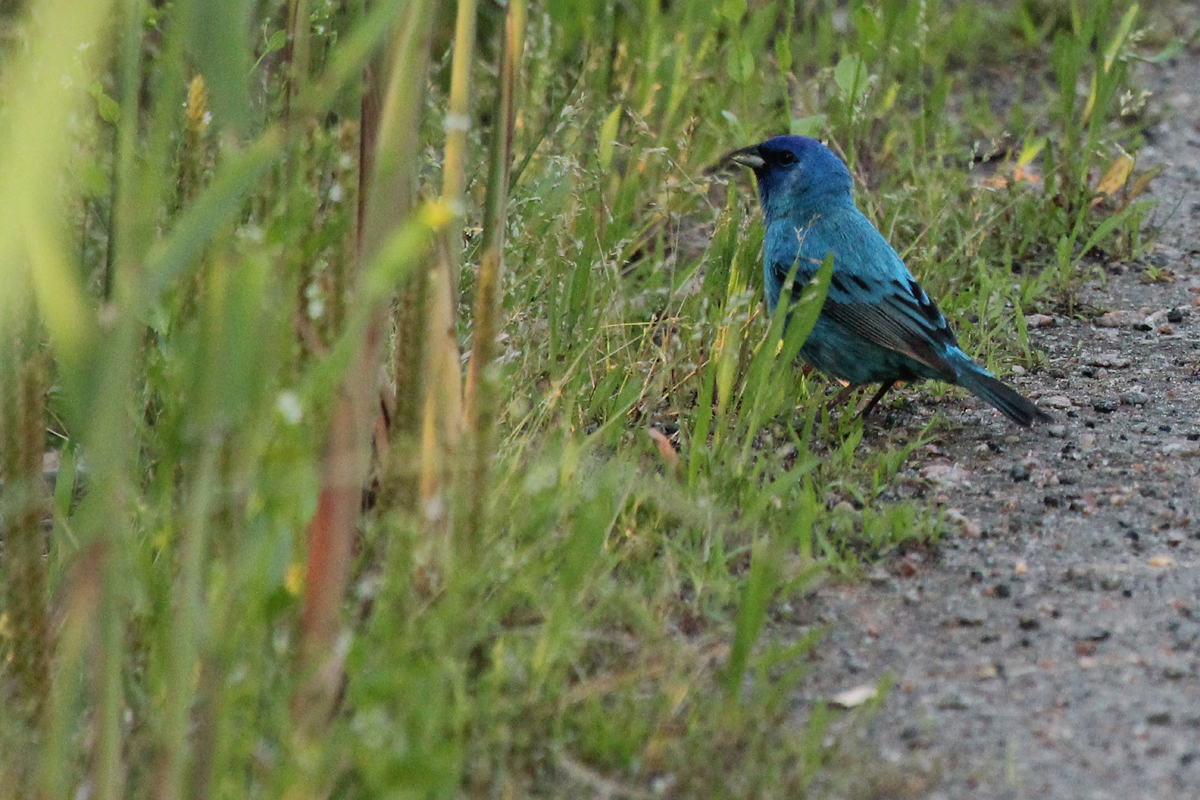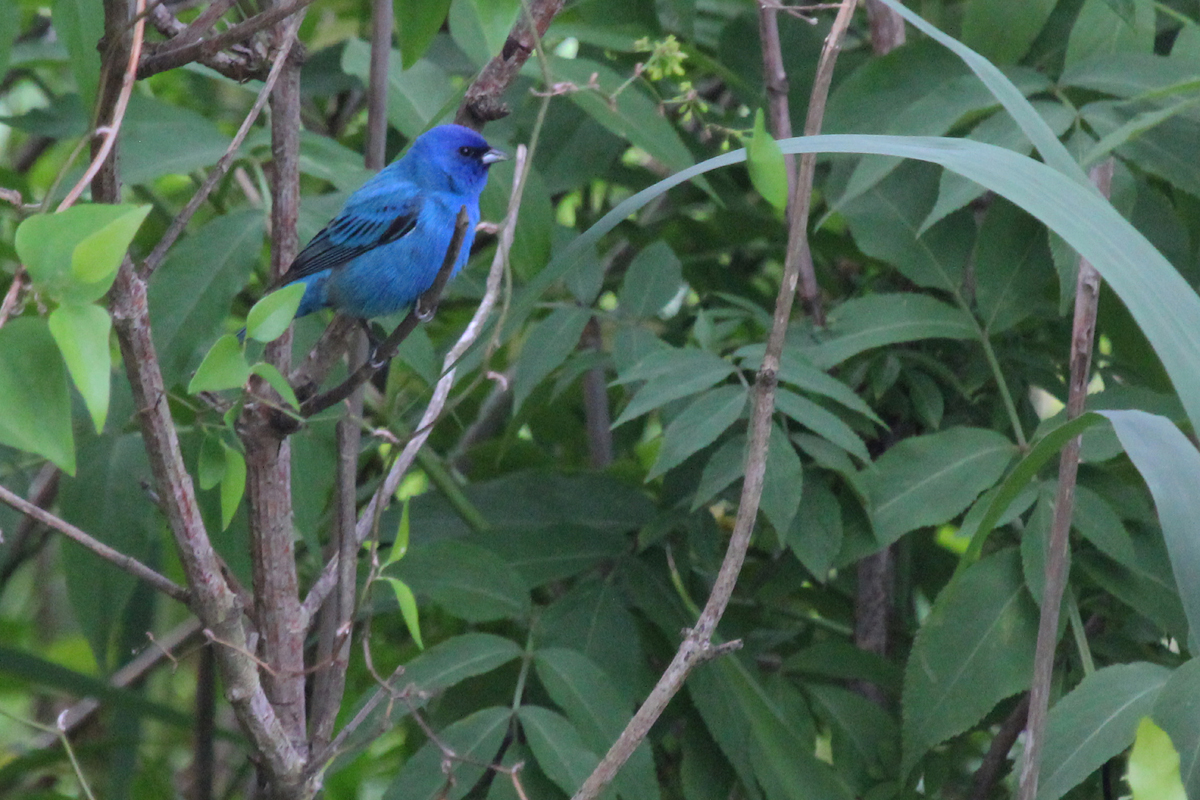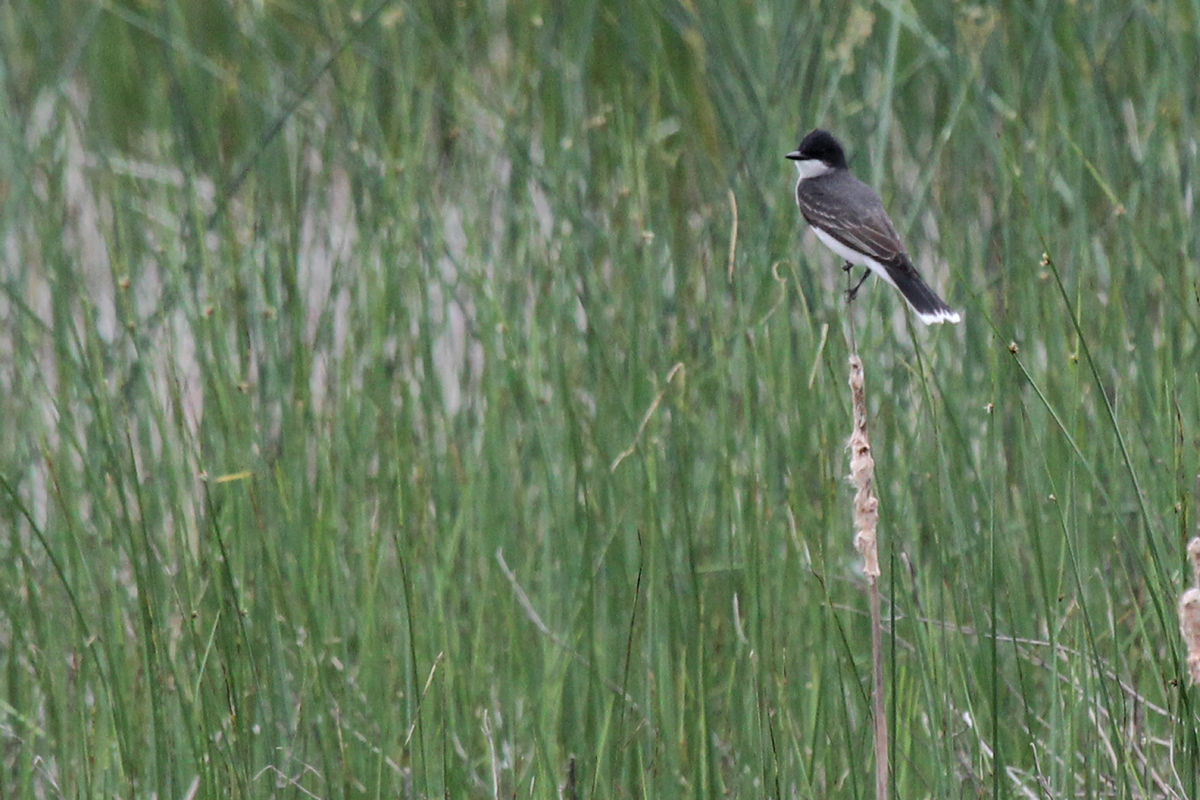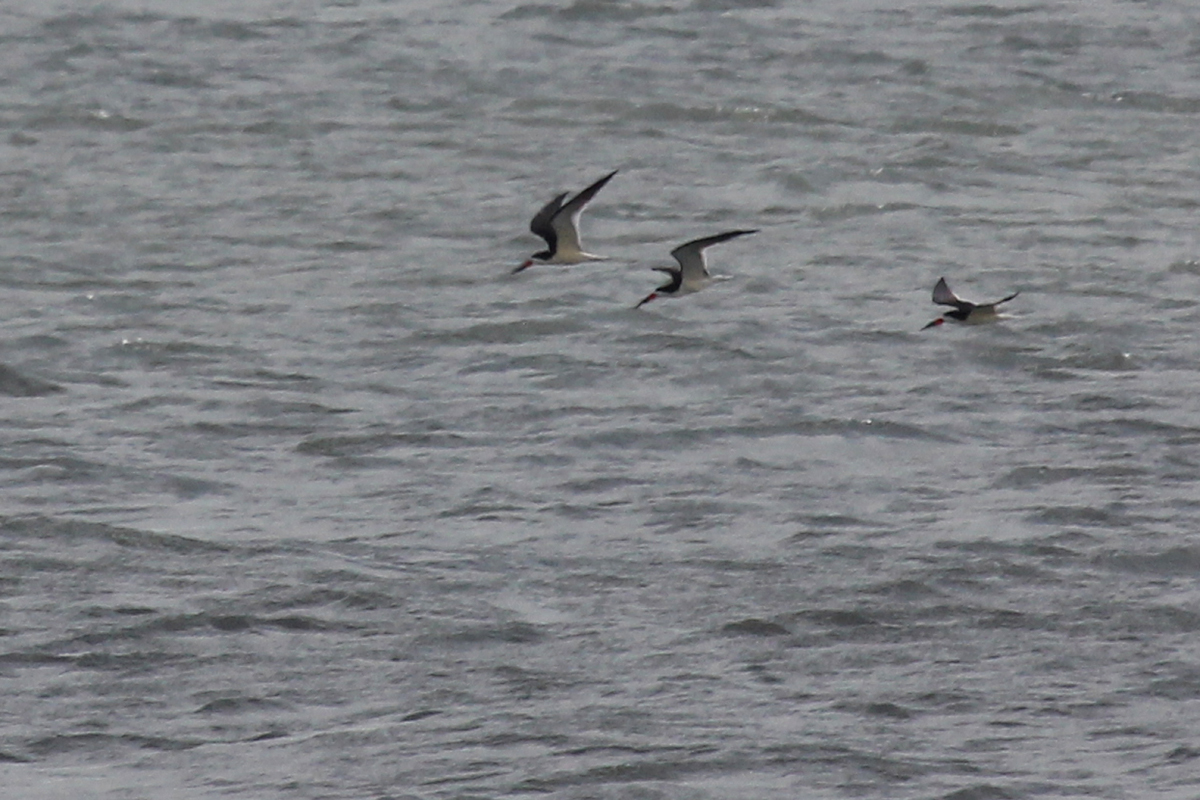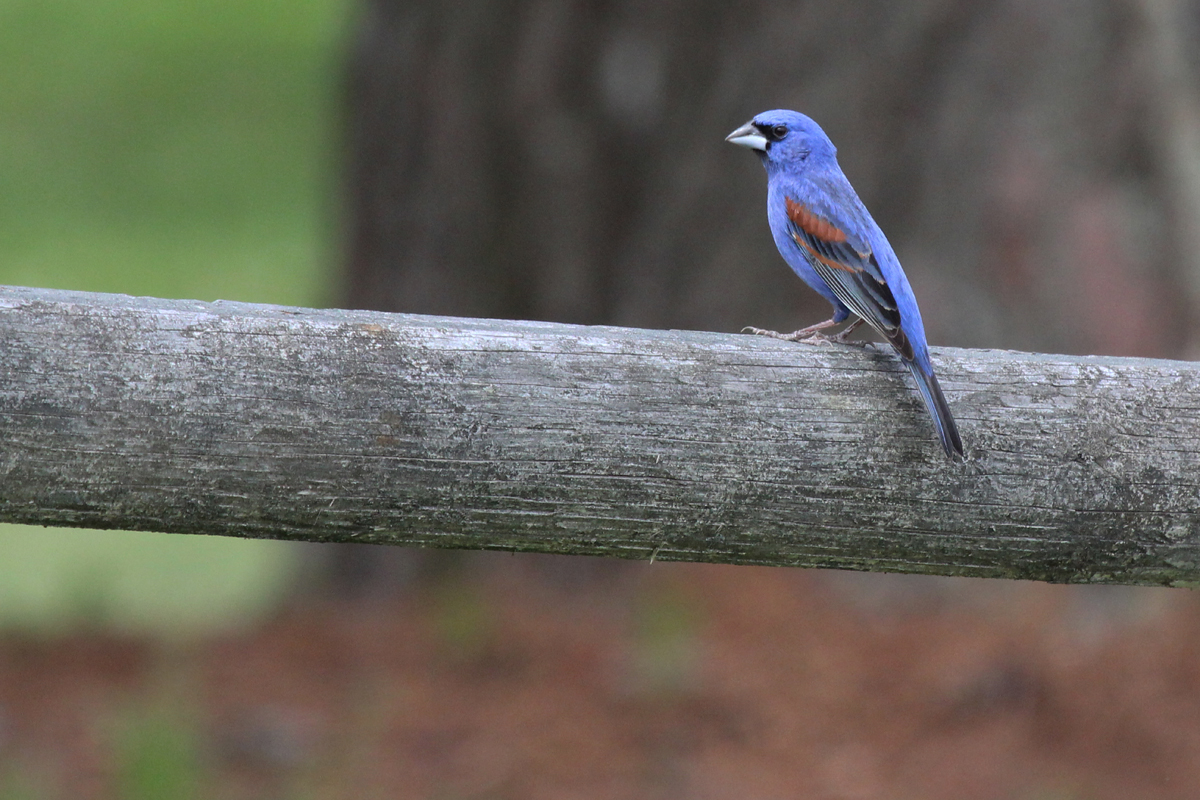 On the opposite end of the spectrum, we had five species reported during mid-May that were found after their average departure dates. Most notable among the group, a single TUNDRA SWAN photographed from the West Dike at Back Bay NWR on 19 May (ph. Andrew Baldelli & Tracy Tate), represented the only record for this species since 1 Apr, and was logged 39 days beyond the average departure date of 10 Apr! A BONAPARTE'S GULL photographed on the mudflats at Pleasure House Point NA on 18 May (ph. Rob Bielawski) will likely be our last record for the season, occurring 8 days beyond the usual departure. A continuing MERLIN was noted at Back Bay NWR through 11 May (many obs.), making it 6 days late. A SAVANNAH SPARROW noted at Back Bay NWR on 11 May (ph. Andrew Baldelli / Rob Bielawski / Mary Catherine Miguez), and a WHITE-THROATED SPARROW at the same location/date (obs. Andrew Baldelli) marked late reports for each species by a single day.
WEATHER: Mid-May 2018 turned out be the warmest comparable period since at least 2007 (probably longer) in Virginia Beach, and we reached the highest temperature for 2018 of 90° on 12 May. Average daily high temperatures rose drastically from those in early May, 7.5° from 75.6° F to 83.1° (+8.1° from prior 10-year average), with average daily low temperatures following suit, 11.1° from 56.2° to 67.3° F (+9.2° from prior 10-year average). Overall, temperatures ranged from a minimum of 61° F (11 & 13 May) to a maximum of 90° (12 May). An astonishing 4.10" of rain fell during the period, spread across six days with measurement amounts, with a maximum of 2.36" falling on Thursday, 17 May, which caused a great deal of ponding across the city. Maximum sustained winds at Oceana this period were 32 mph and gusts reached 51 mph (14 May) as a strong front crossed over the city, causing the weather station at Back Bay NWR to snap and topple over. No noteworthy tidal surge events affected the Sewell's Point tide gauge this period. Sunrise/sunsets varied from 5:59 AM/8:01 PM (11 May) to 5:52 AM/8:09 PM (20 May), which means we gained 18 minutes of daylight during this period with a total of 14 hours and 16 minutes of 'Length of Day' to close the period!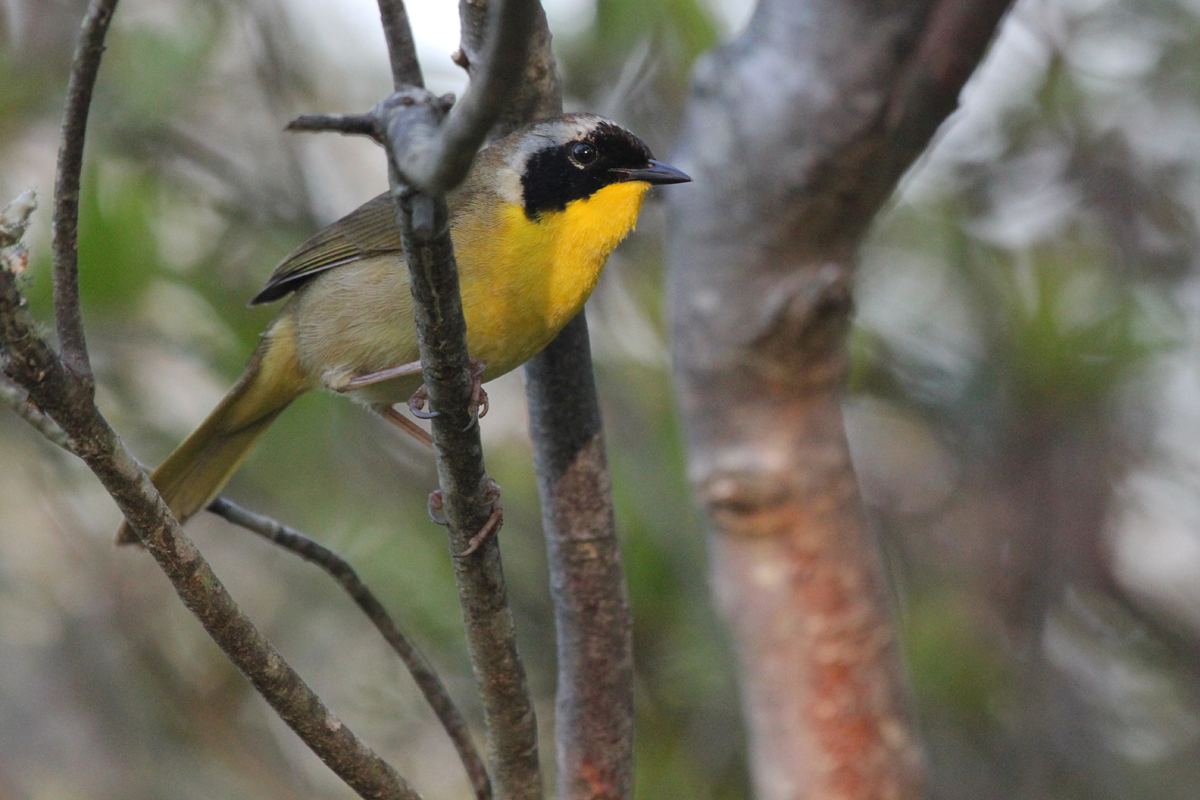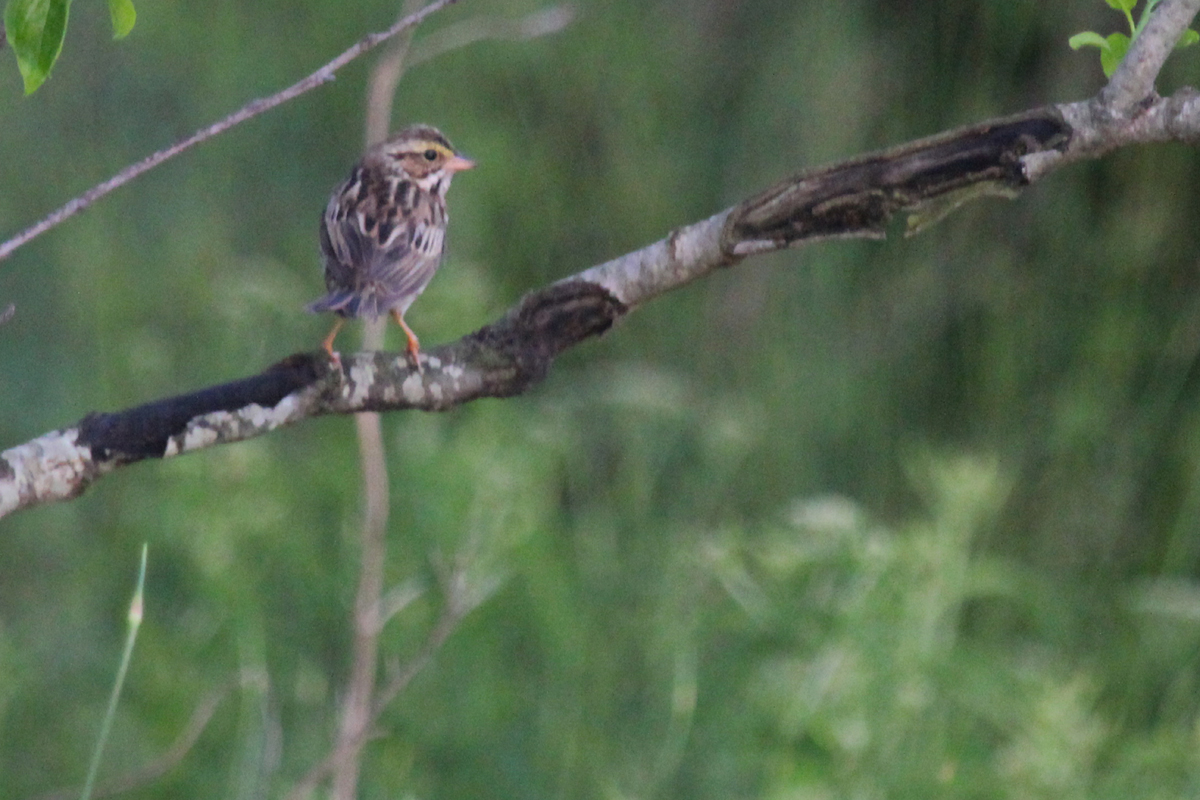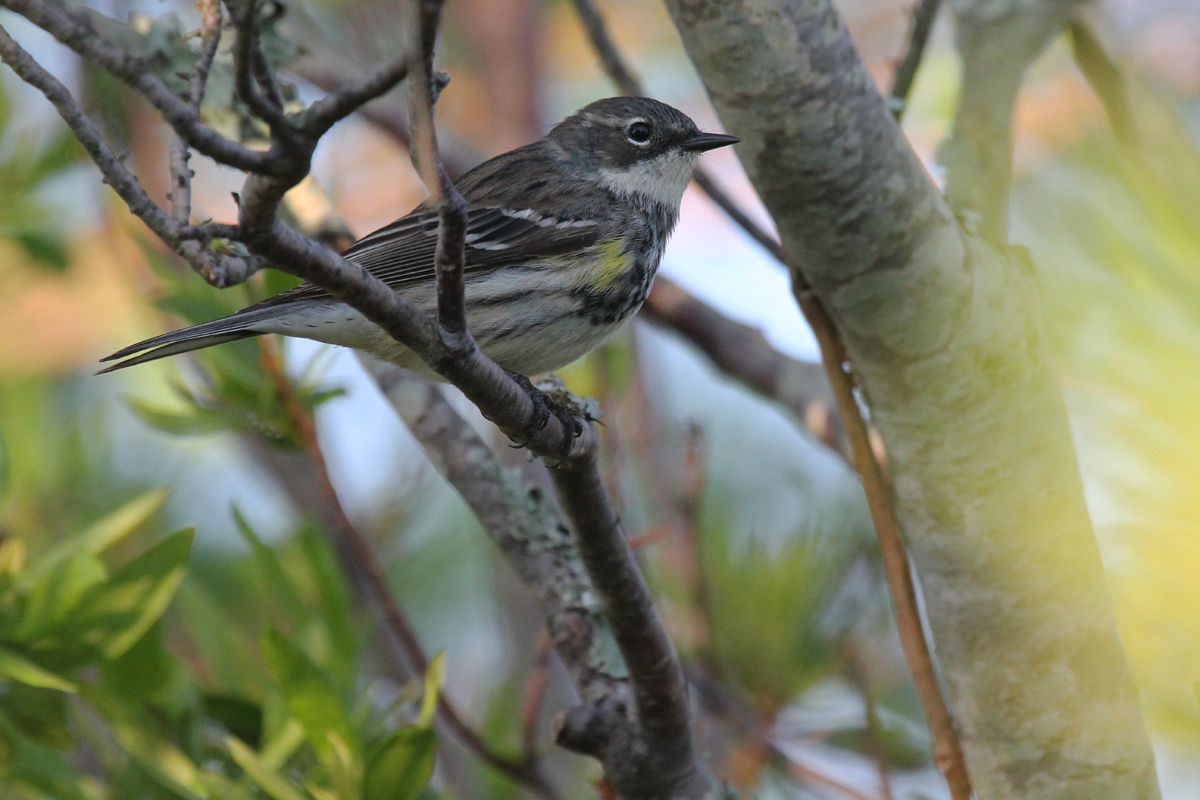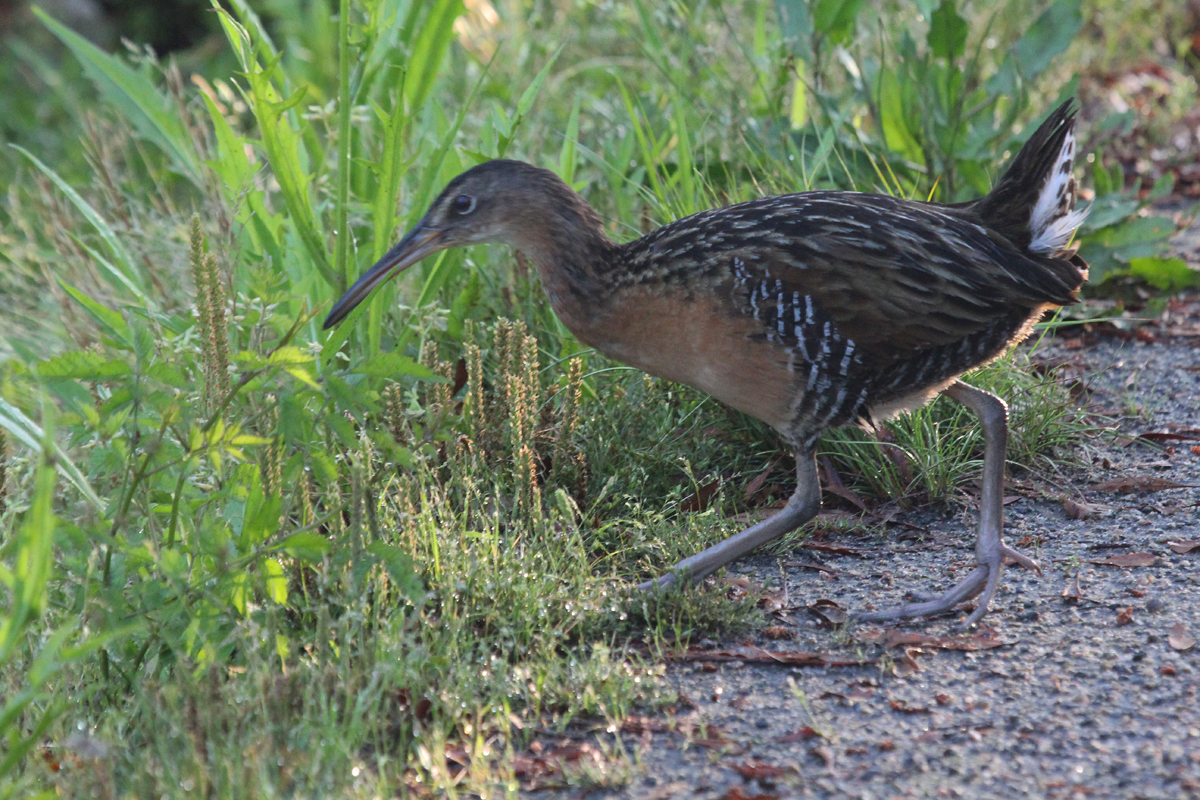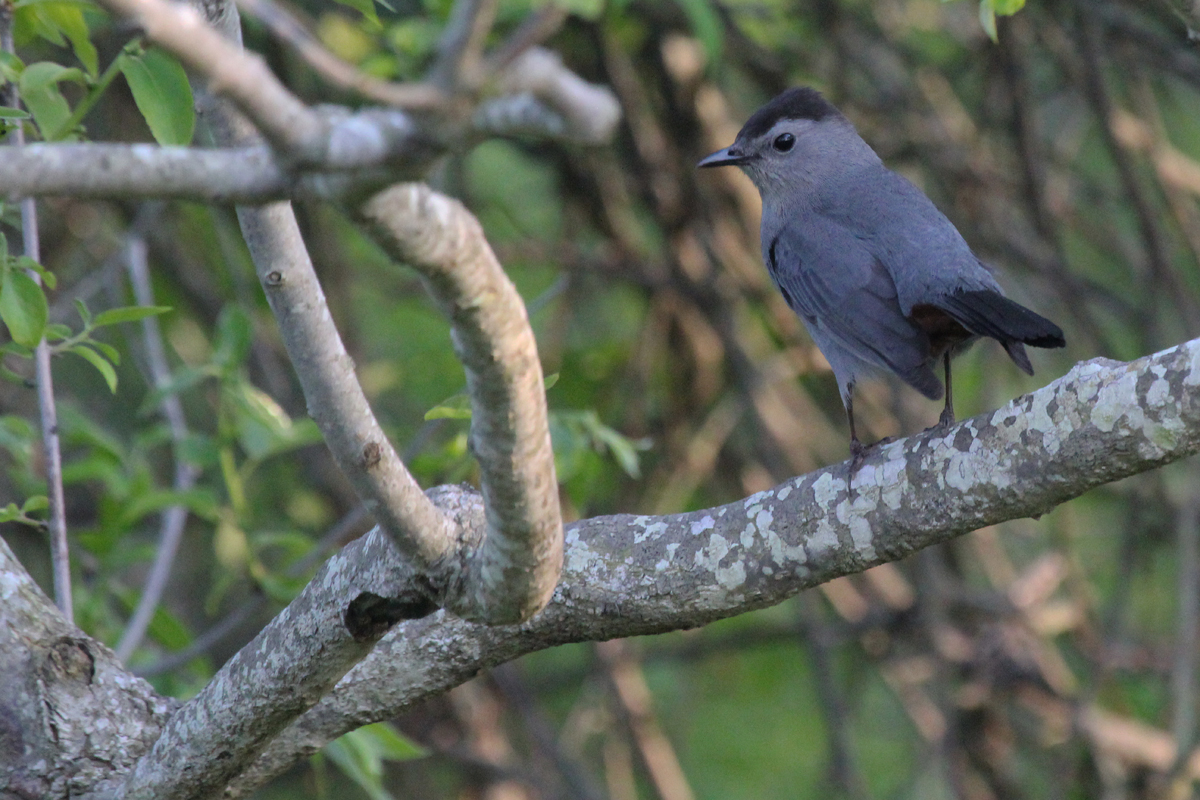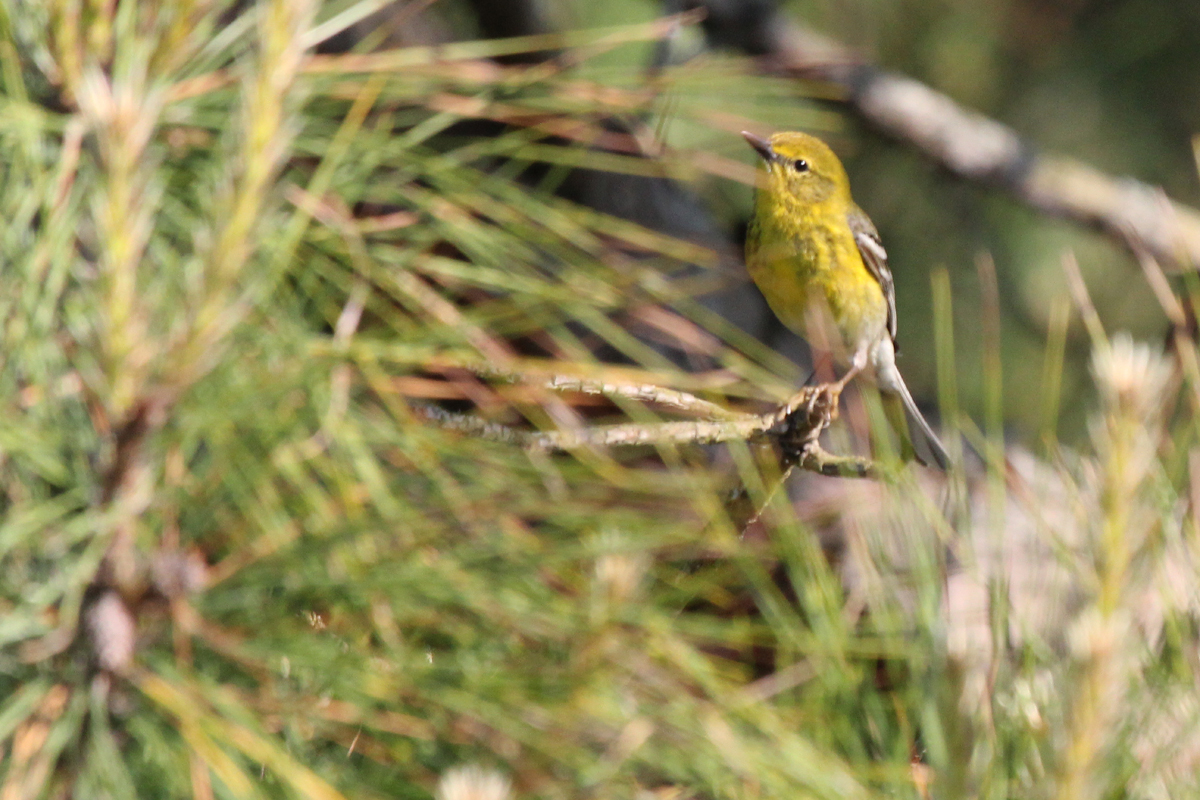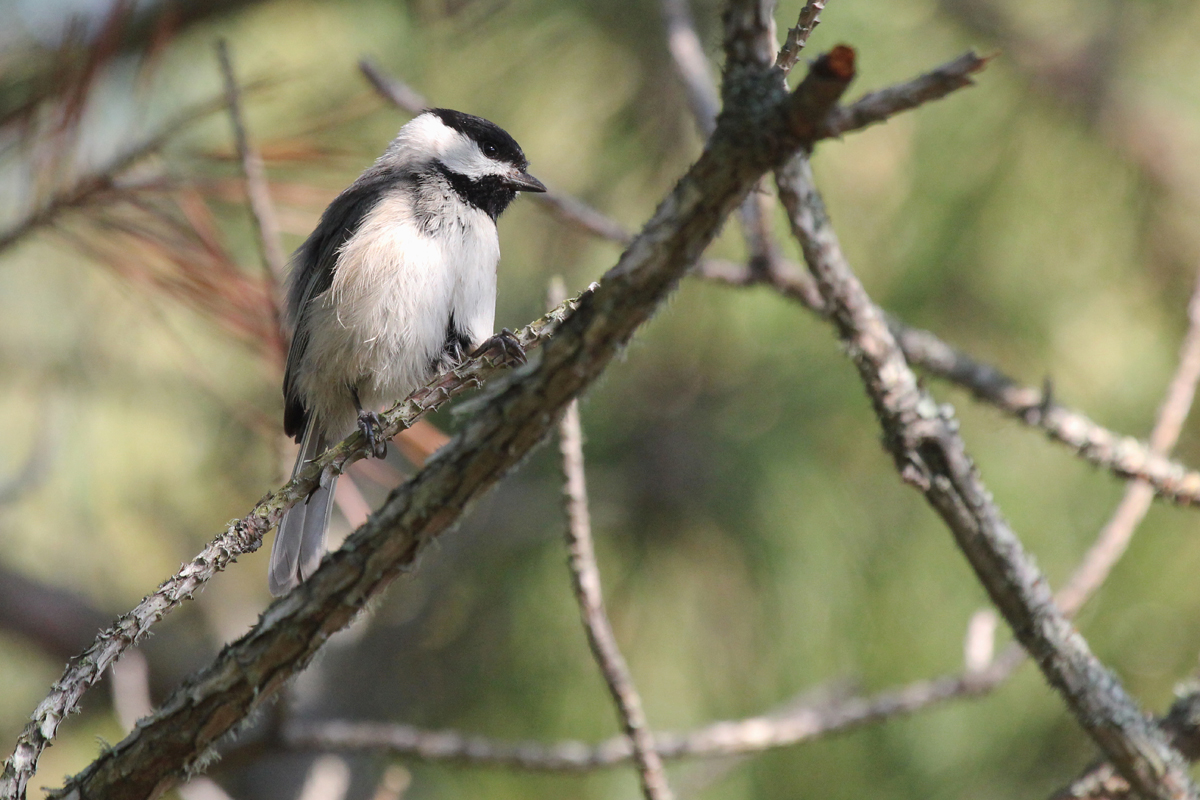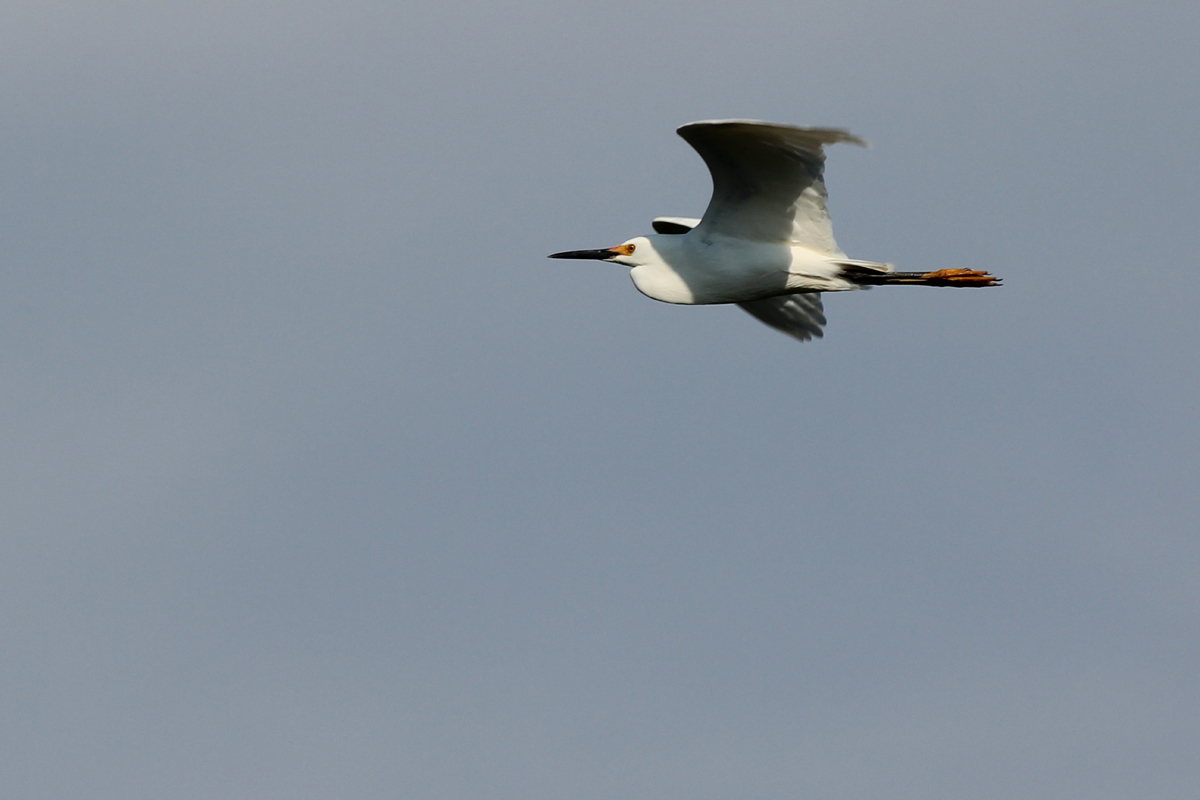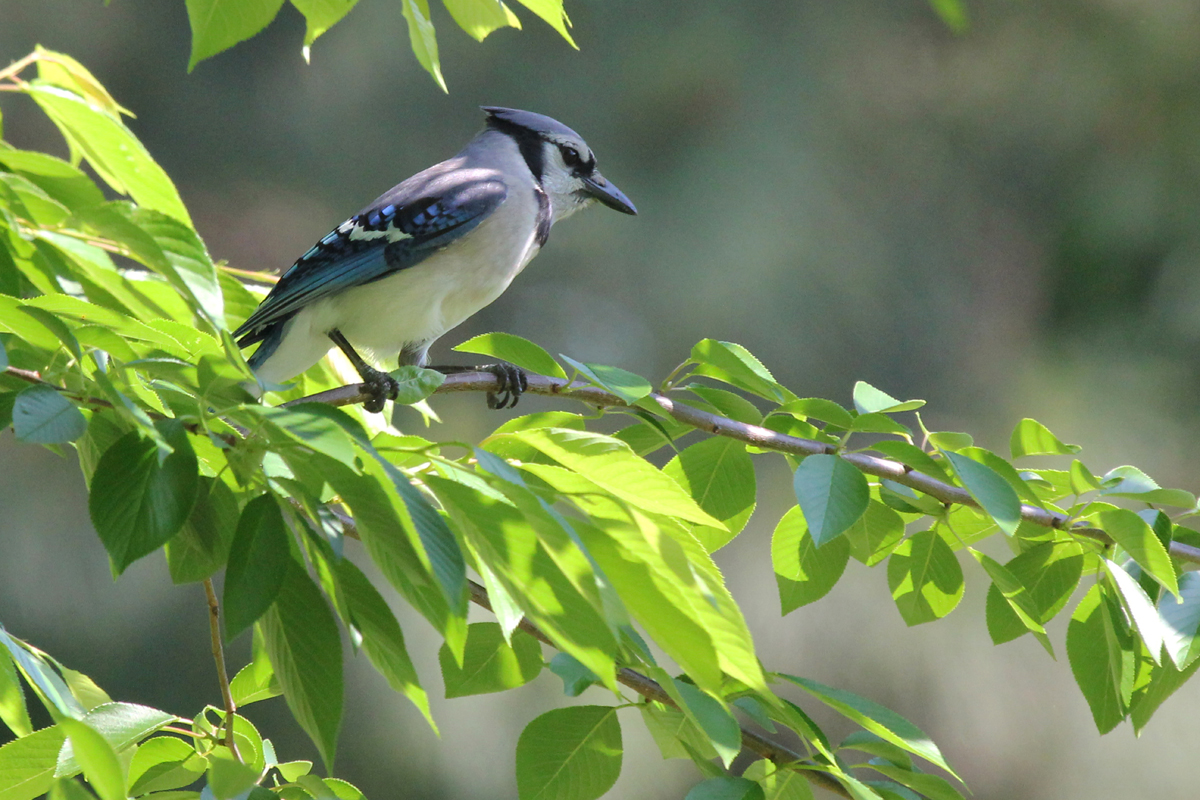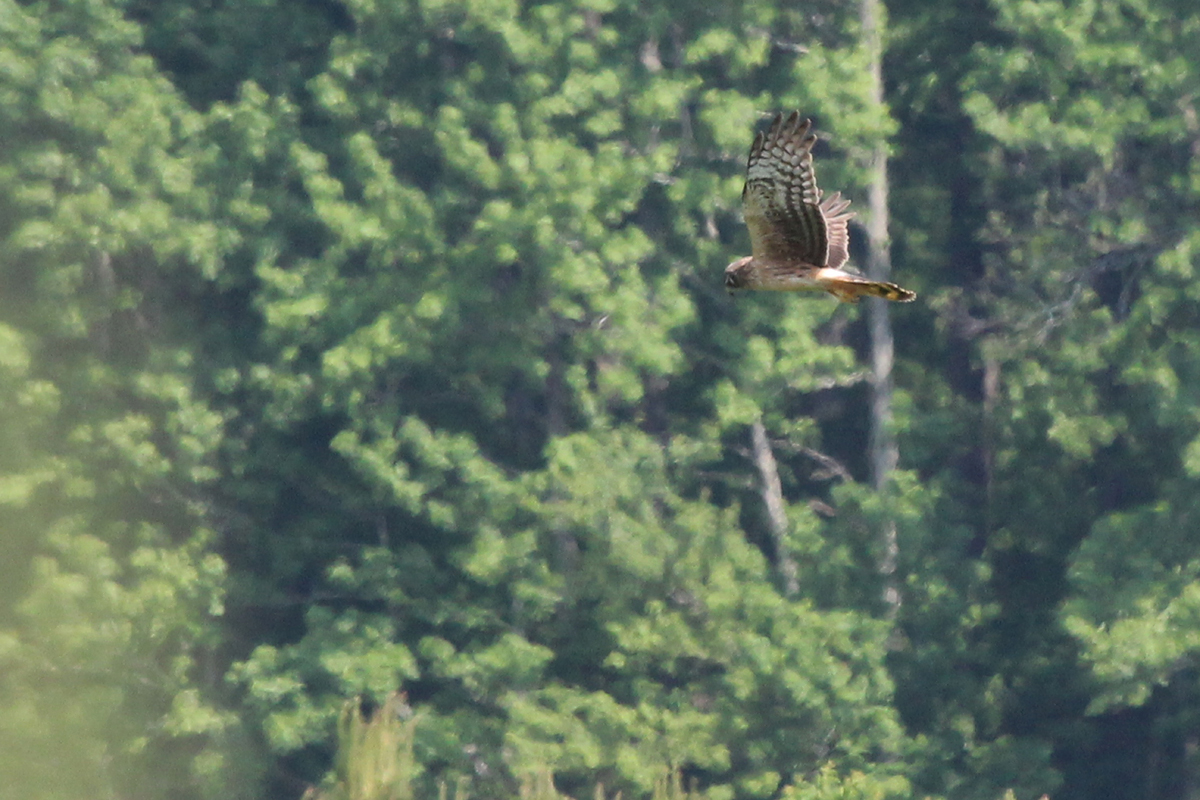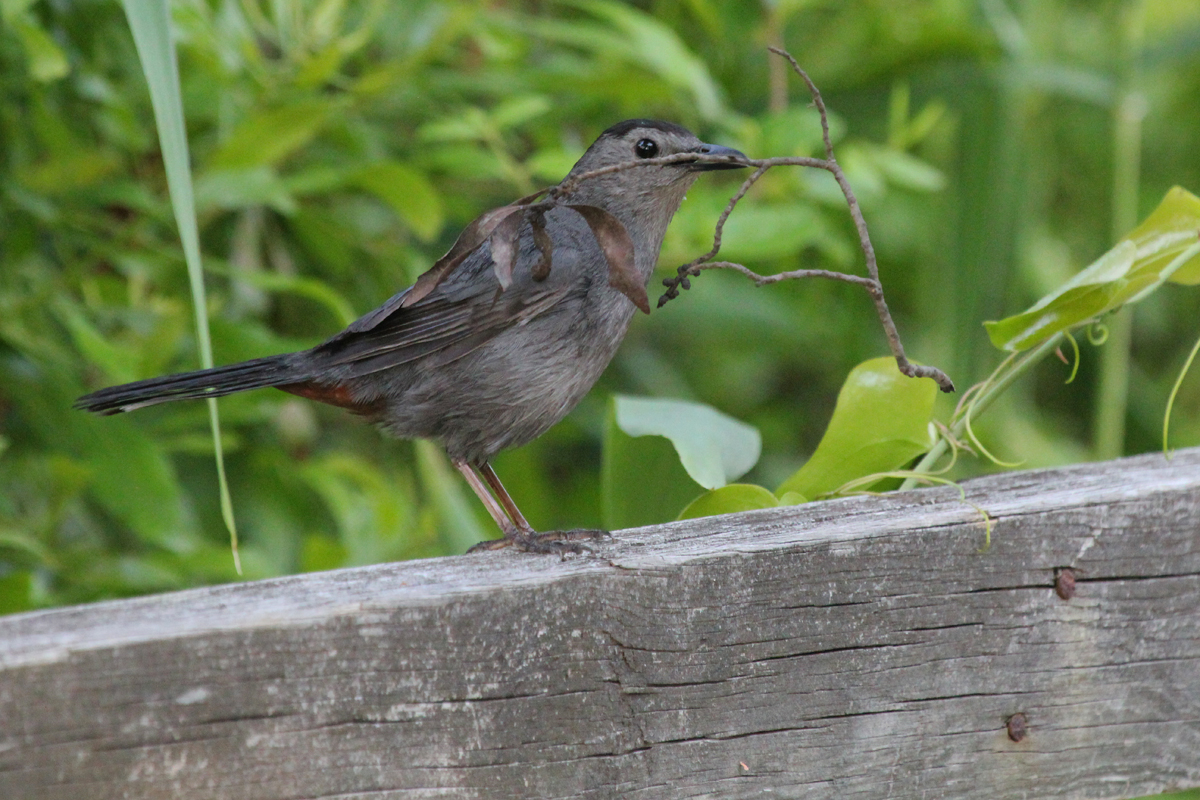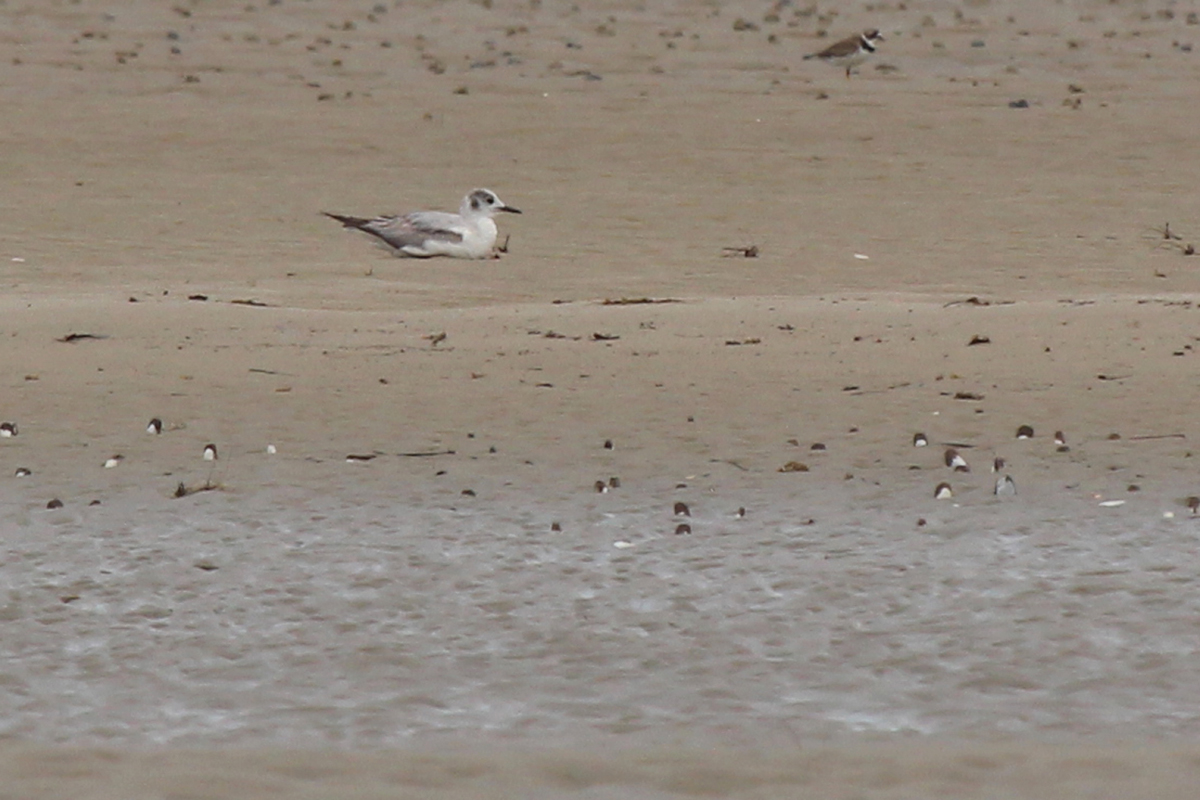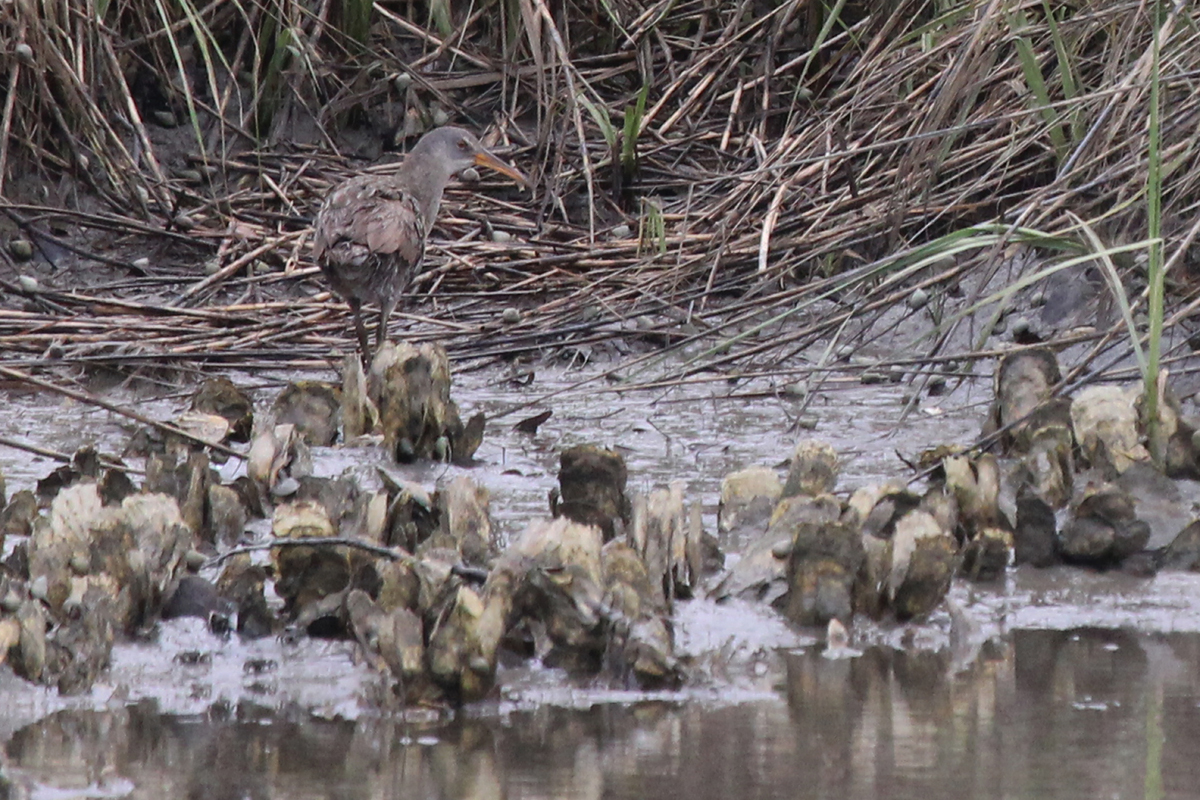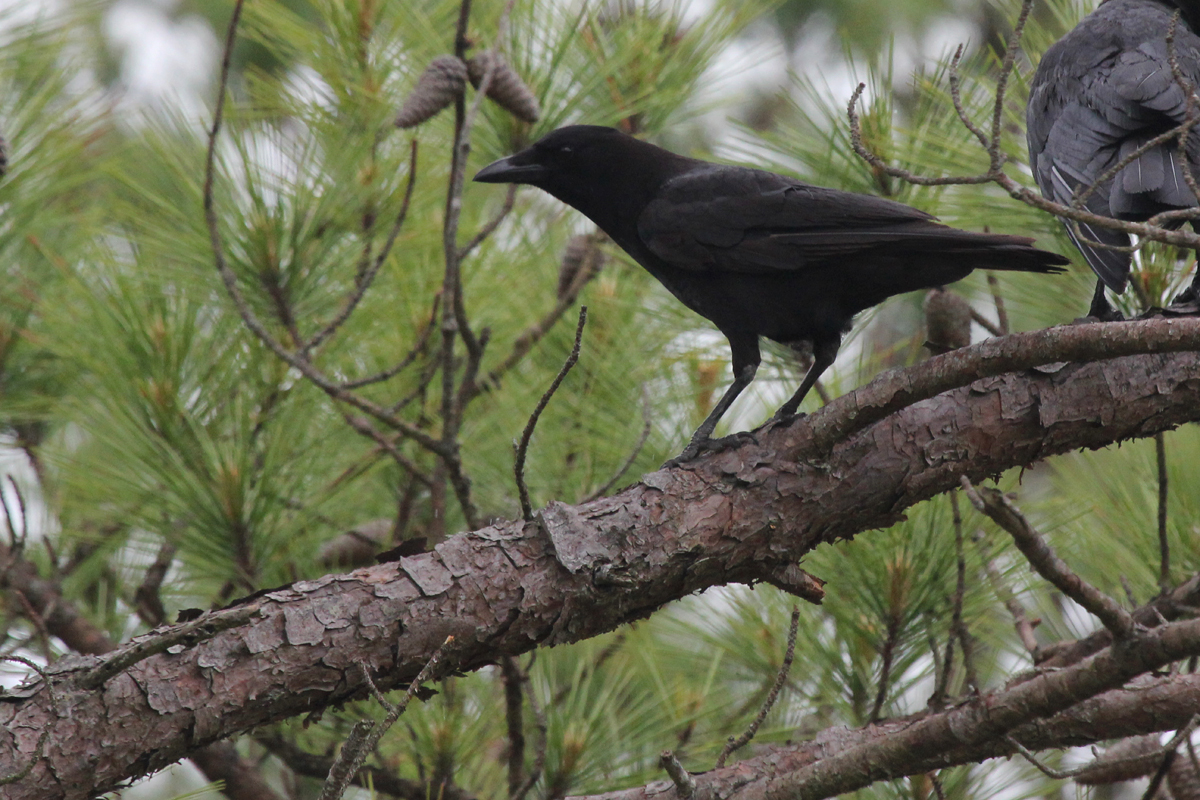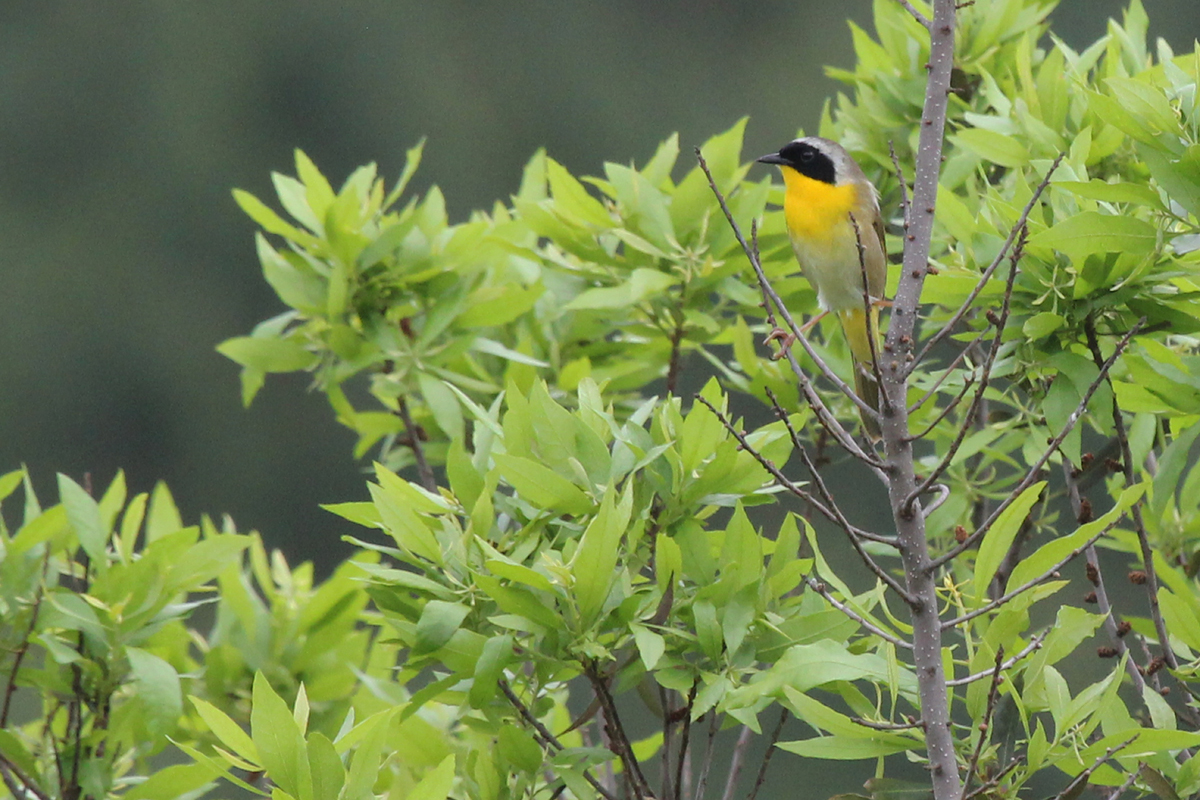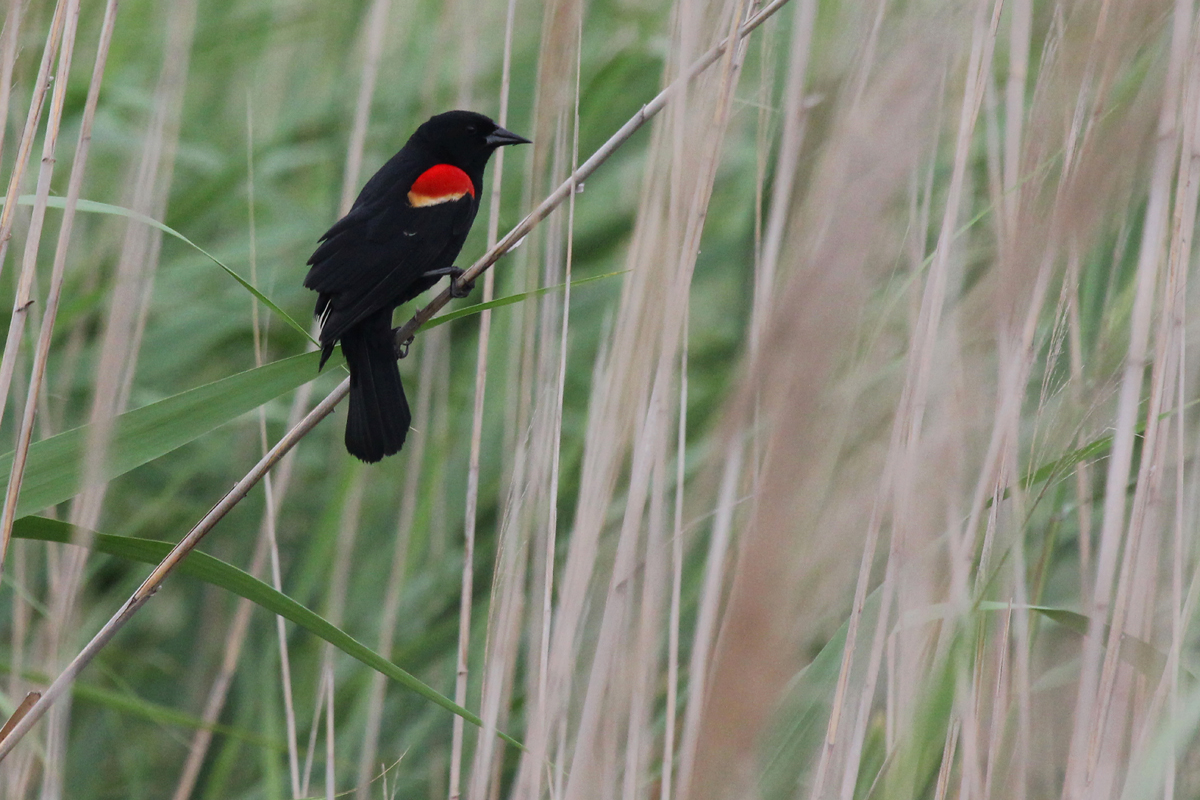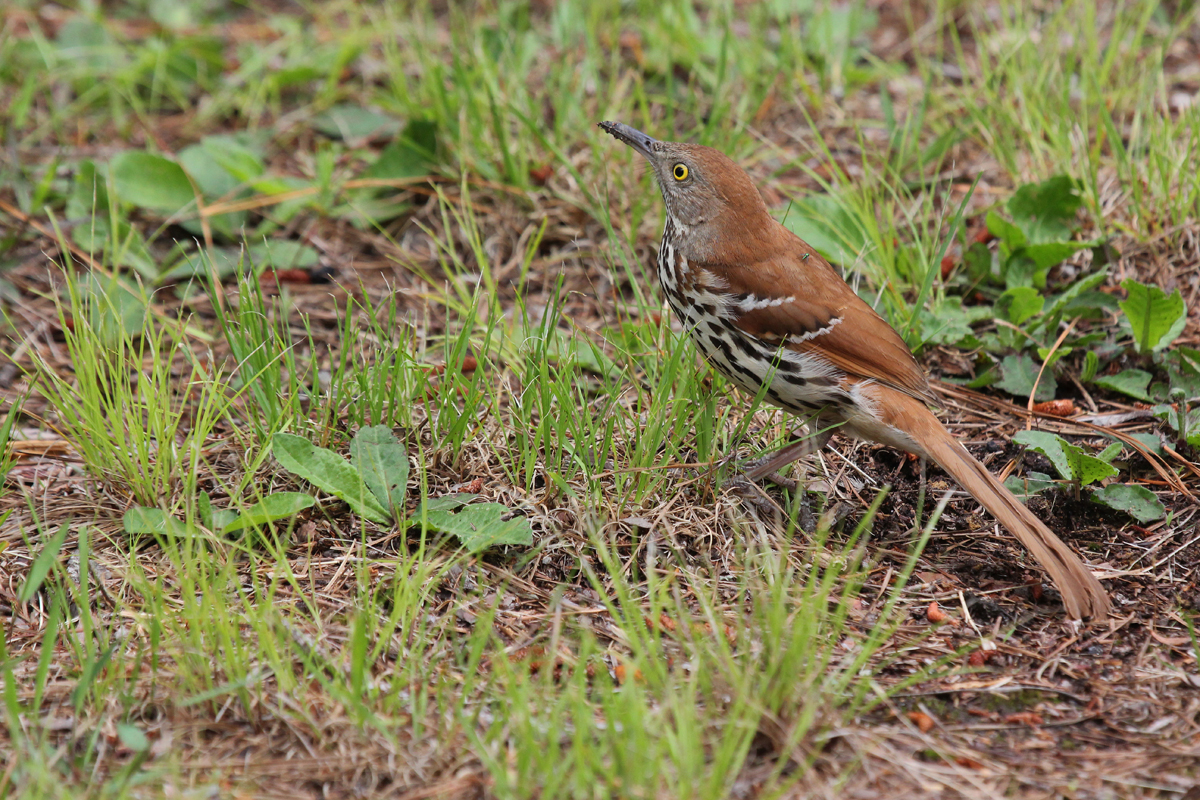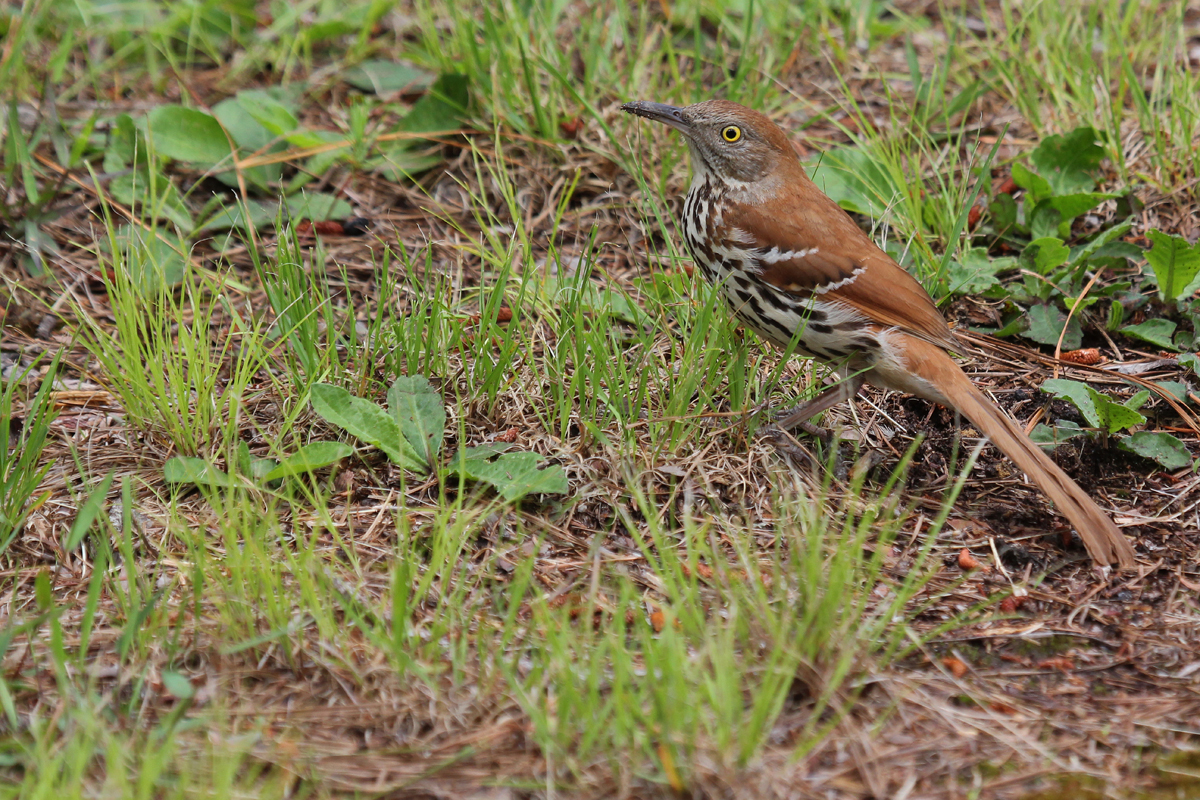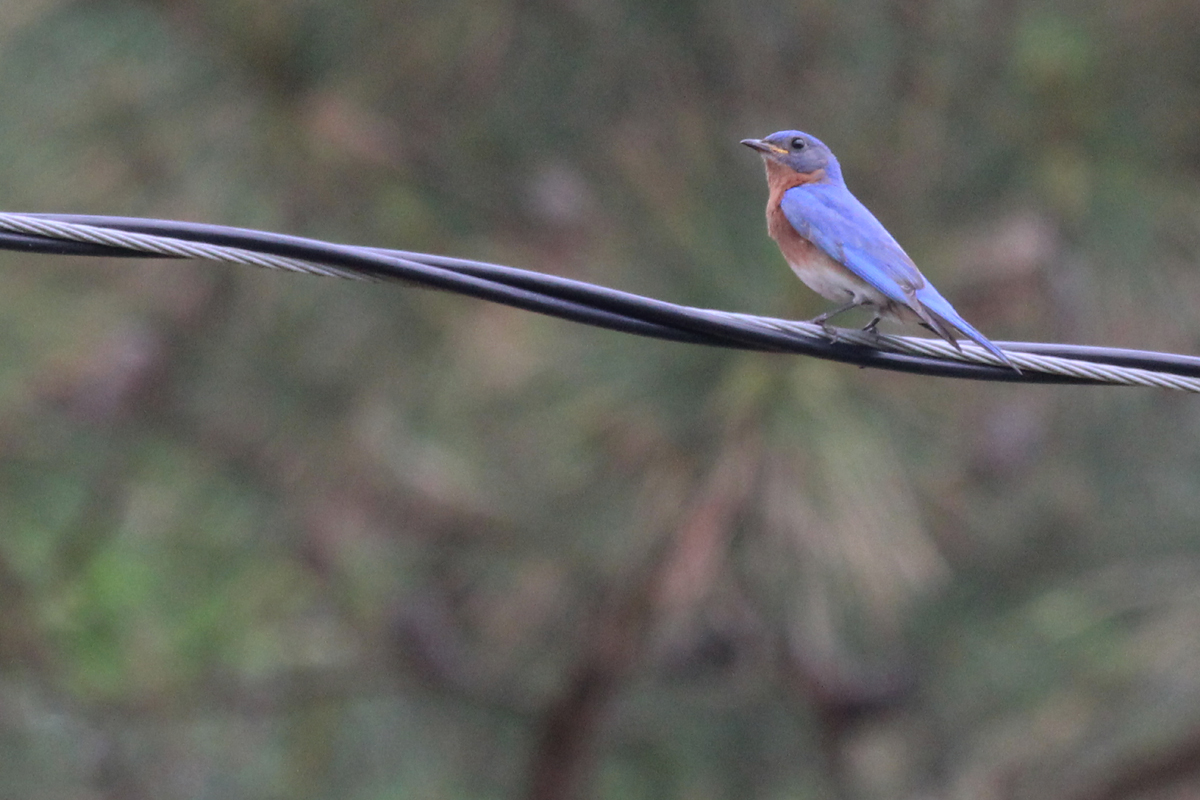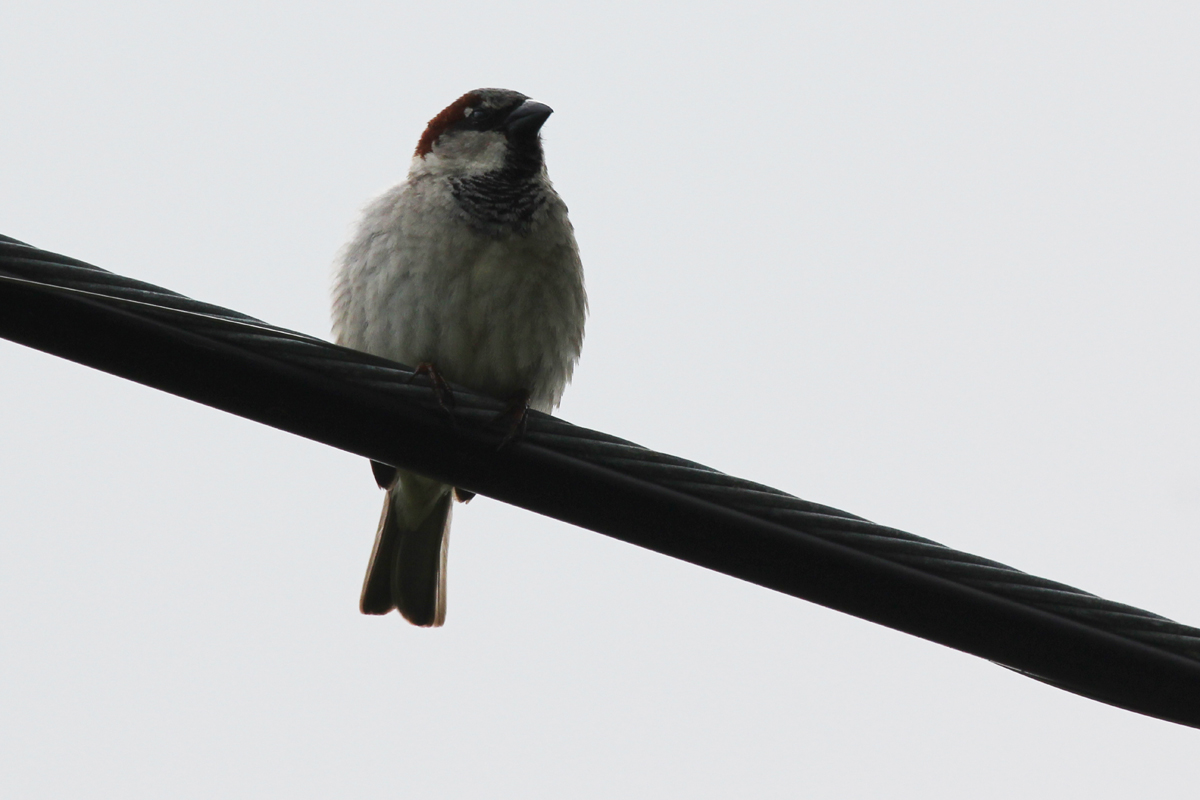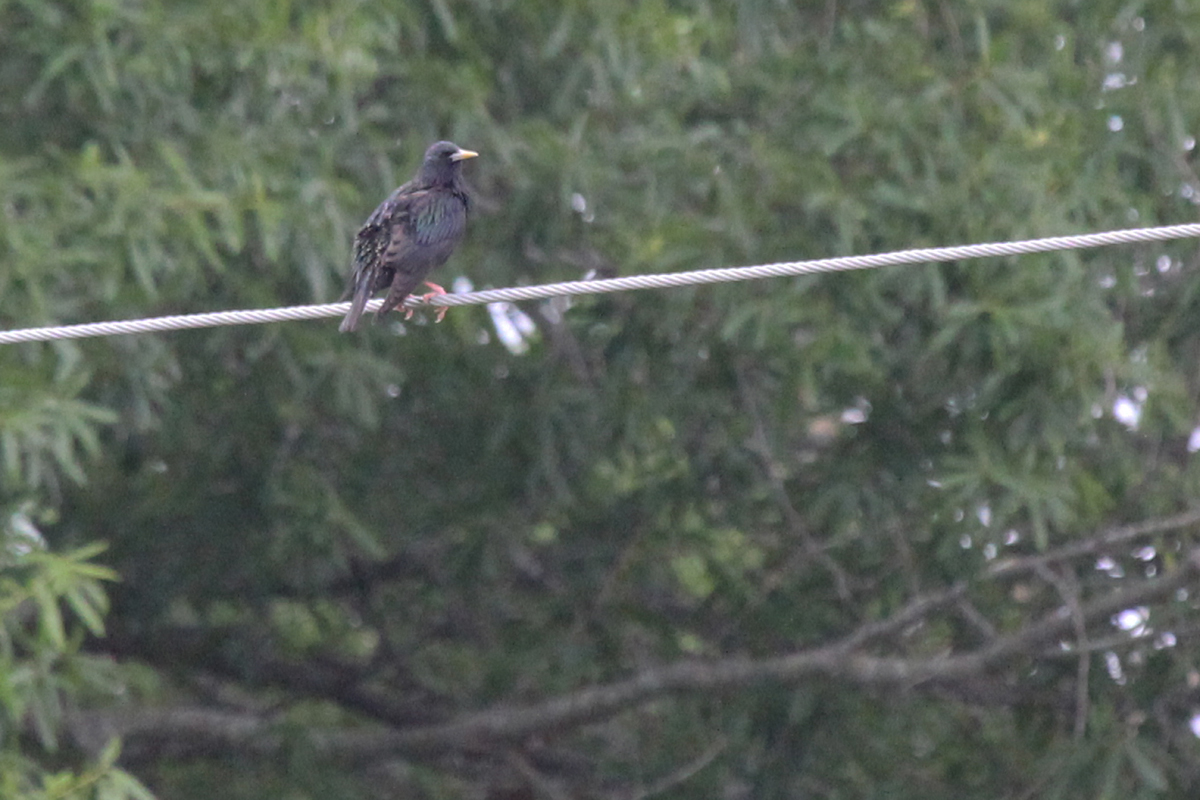 For those hoping to view every photograph submitted for Virginia Beach during this period, please see the complete listing for the month of May located on eBird's Media explorer by clicking here! Please remember, anyone with an eBird account also has the ability to rate these photographs (1-5 stars), and based on the average rating, this is how eBird populates anything media-driven on the website, particularly the Illustrated Checklists! So, if you're one of the many folks who enjoy looking at photographs of birds, take some time to click them all and rate them, it helps make eBird better and better each day!
LOOKAHEAD: With mid-May completed, we have now bid farewell to Chestnut-sided Warbler, Black-throated Green Warbler, Piping Plover, Peregrine Falcon & Yellow-rumped Warbler (15 May expected departure date) and Wilson's Warbler, Magnolia Warbler, Black-throated Blue Warbler, Rose-breasted Grosbeak, Whimbrel, Bank Swallow, Solitary Sandpiper, Black-and-white Warbler, Red-throated Loon, American Bittern, Northern Harrier, Sora, Swamp Sparrow & Baltimore Oriole (20 May). Any records for these species moving forward will flag in eBird as 'rare', though techinically they are flagging for being found past their usual date of departure. In late May, we have typical departure dates for Gray-cheeked Thrush, Swainson's Thrush, Veery, Bobolink, Stilt Sandpiper, Surf Scoter, Red-breasted Merganser, Horned Grebe, Northern Gannet & Purple Sandpiper (25 May) and Common Nighthawk, Worm-eating Warbler, Northern Waterthrush, Scarlet Tanager, American Redstart, Yellow Warbler, Hooded Warbler, Least Sandpiper, Pectoral Sandpiper, Lesser Yellowlegs, Yellow-throated Warbler, Pied-billed Grebe, American Coot & Dunlin (30 May). So, make sure to try for your last sightings of the season on these species while you can! If you observe any of these species near or after those dates, please try to document their occurrence to the best of your ability; it helps make eBird data & filters more accurate! Until late June, we will not have any expected species arrival, but from there moving forward, fall arrivals will be listed here each period. As always, make sure to report your finds to eBird so the data can be used to adjust the average expected spring departure dates!
For further information regarding this thrice-monthly, online publication, please visit the Journal Overview Page which provides an in-depth explanation of the format, layout and composition of the journal. As always, thank you for reading, and please leave me a comment below (you may use your Facebook, Gmail or other accounts to easily do so), or just click the Heart icon to the lower right of this post to let me know you stopped in!