The summer reporting season has now begun, and birders across the city began to focus their attention towards our breeding species now that the spring migration has officially ended. Fear not though, by the end of June, we should once again begin seeing returning species (mostly of the shorebird variety) as their average "fall" migration begins as early as 30 Jun (Spotted Sandpiper). For the next several weeks though, it's a good time to seek out summer rarities. Last year we were all kept busy by the Fork-tailed Flycatcher at Back Bay NWR; who knows what might steal the show this summer. For the first reporting period though, top records in Virginia Beach included new rarity reports for ROSEATE SPOONBILL and continuing rarity reports for WHITE-EYED EASTERN TOWHEE! New arrivals were nonexistent as expected, but we had quite a few unseasonal occurrences (species that aren't typically observed during the summer here) including TUNDRA SWAN, RING-NECKED DUCK, GADWALL & PEREGRINE FALCON. Additionally, there were several reports perhaps more appropriately labelled as late occurrences for SURF SCOTER, YELLOW-THROATED WARBLER & RED-BREASTED MERGANSER that eclipsed the expected departure date for the species.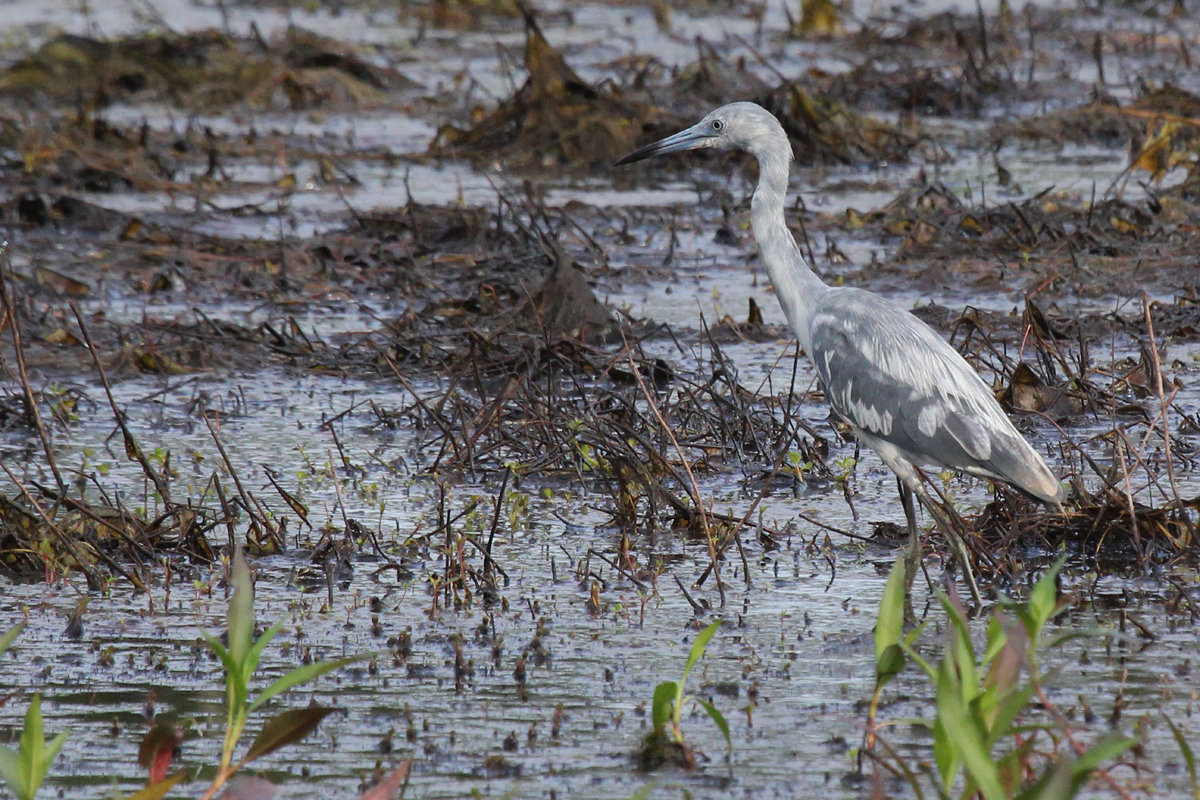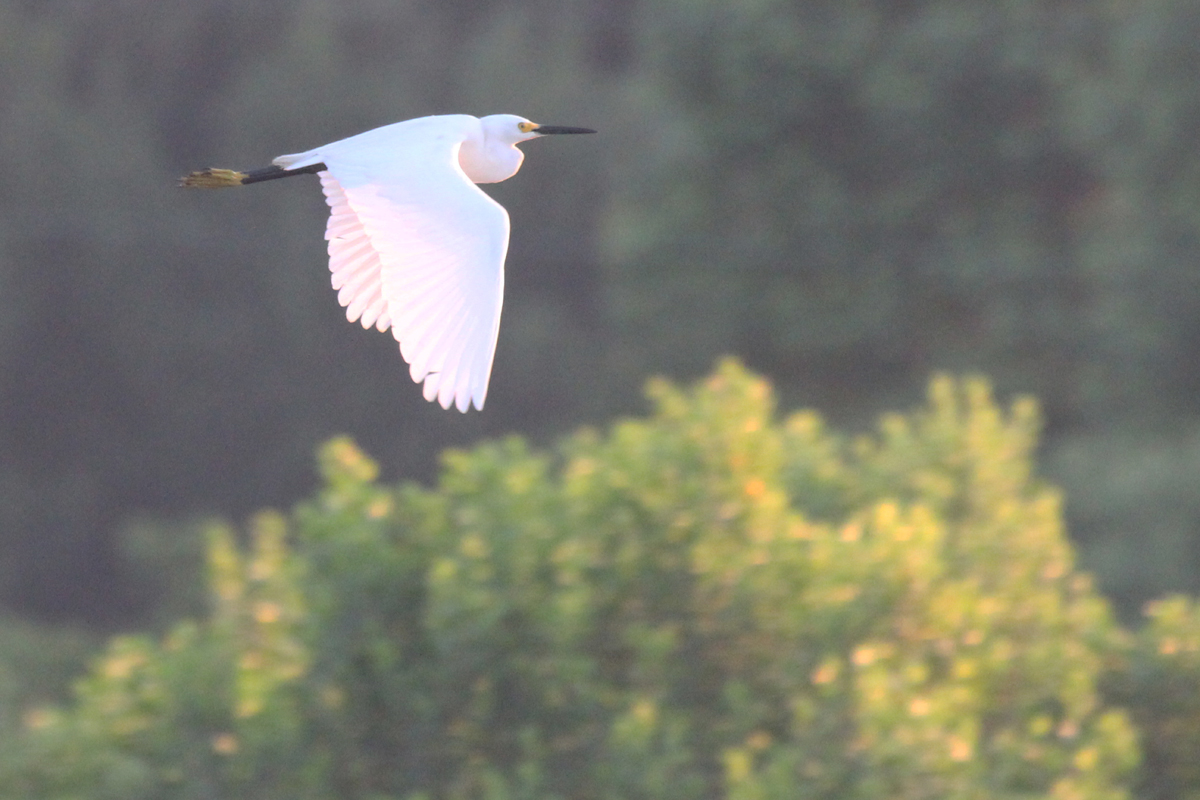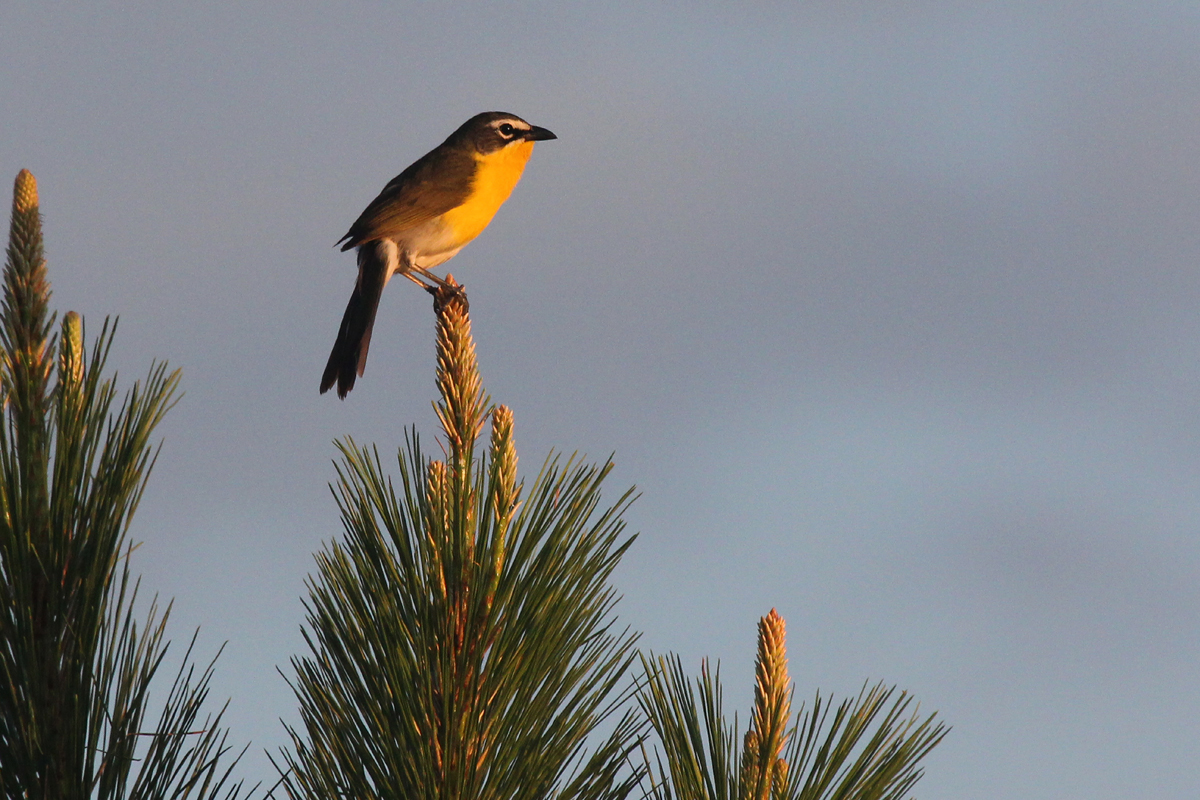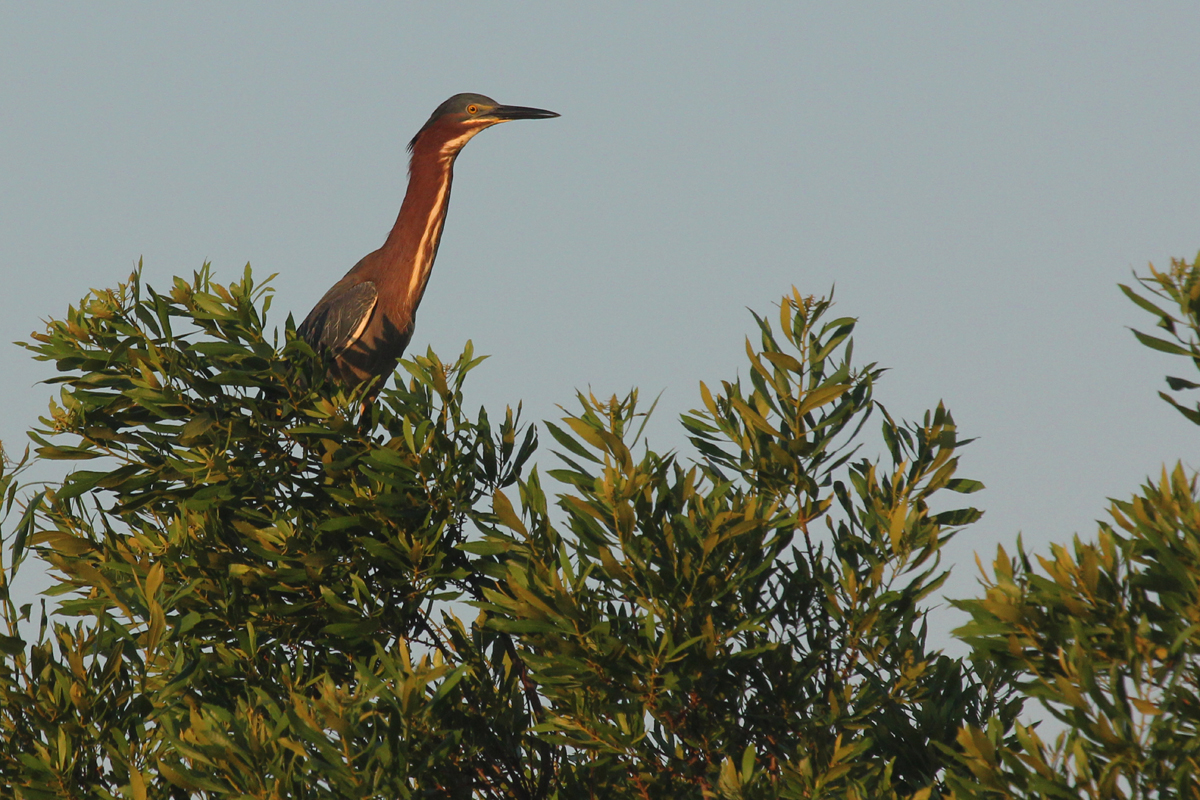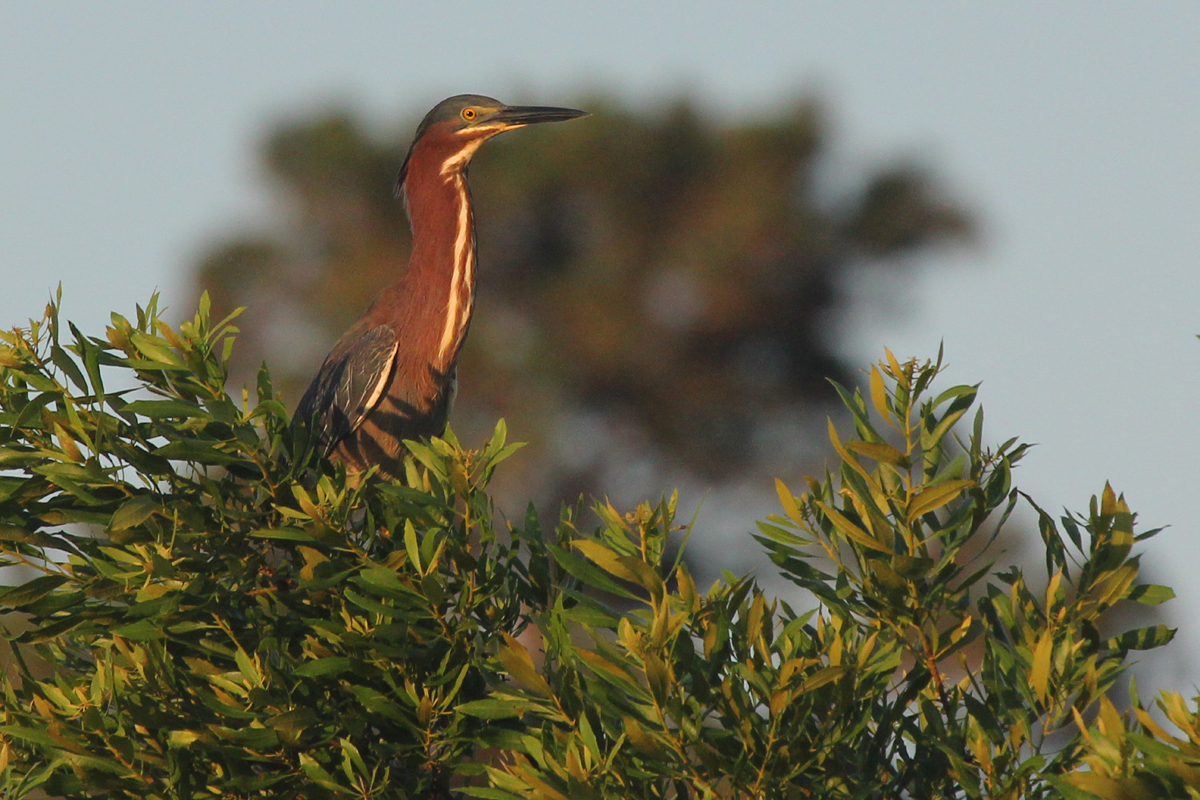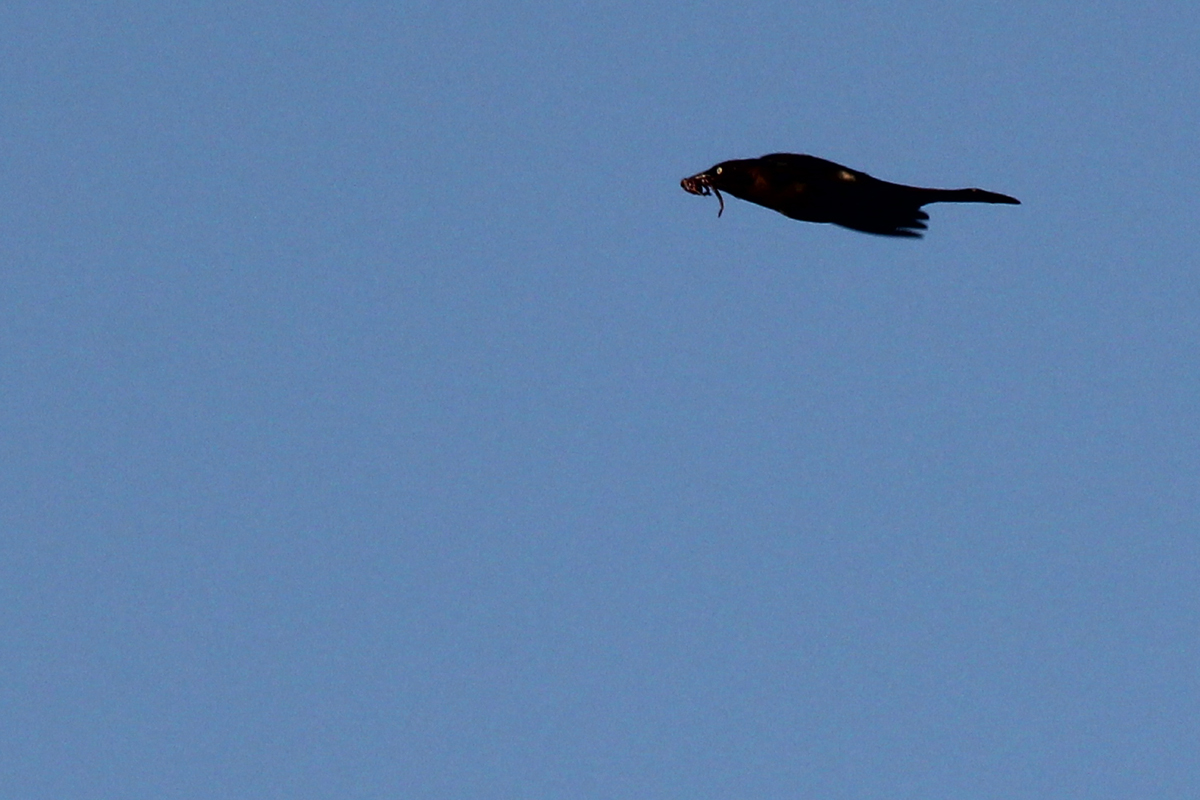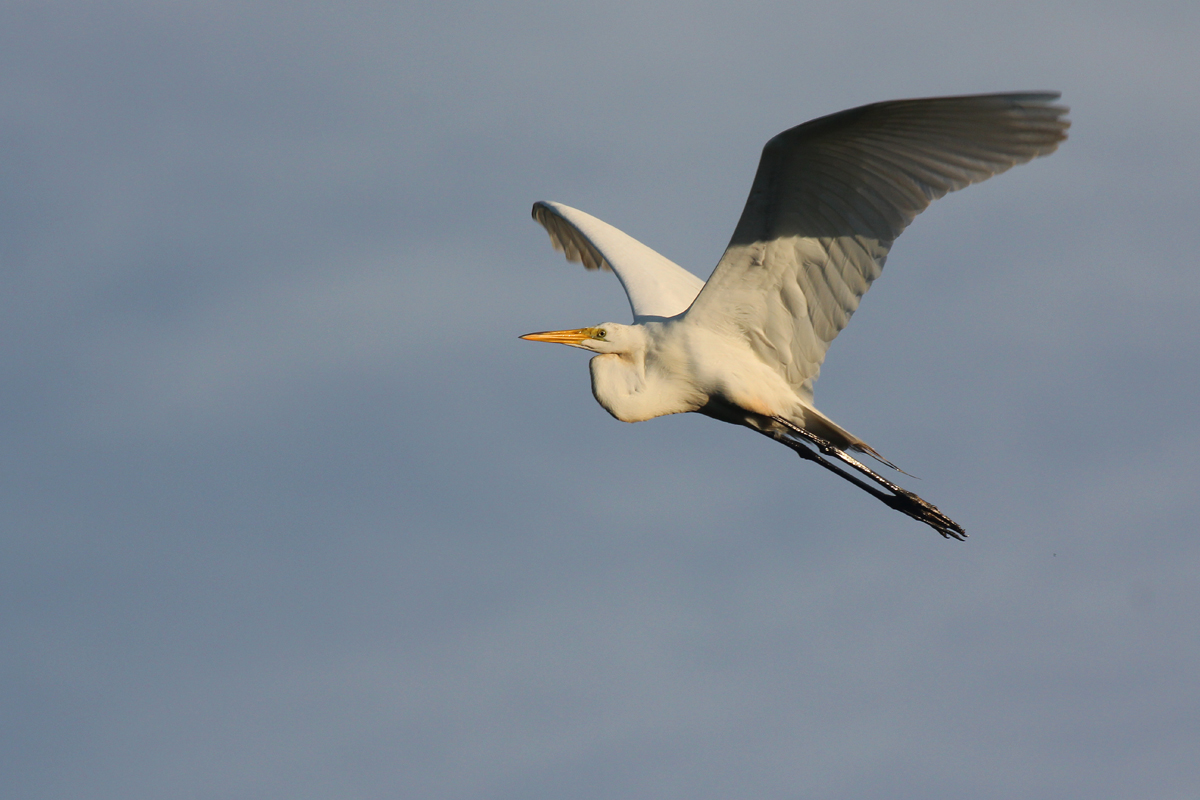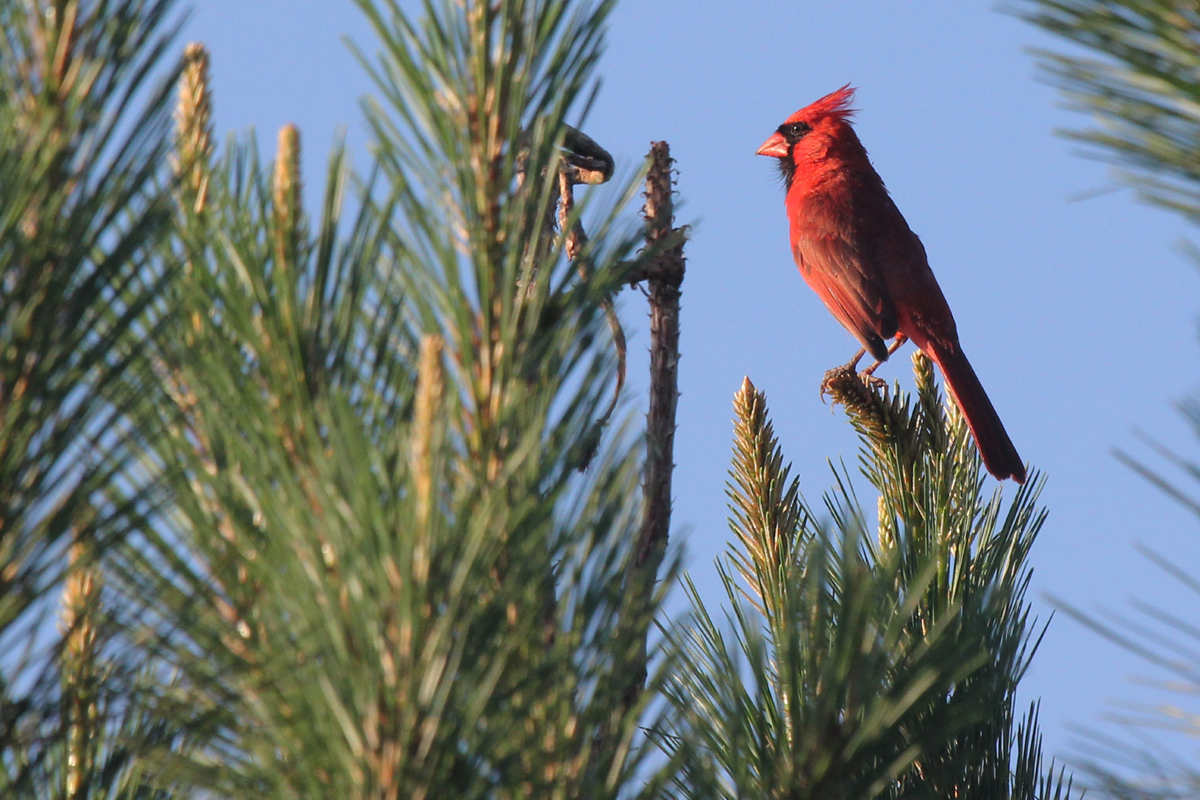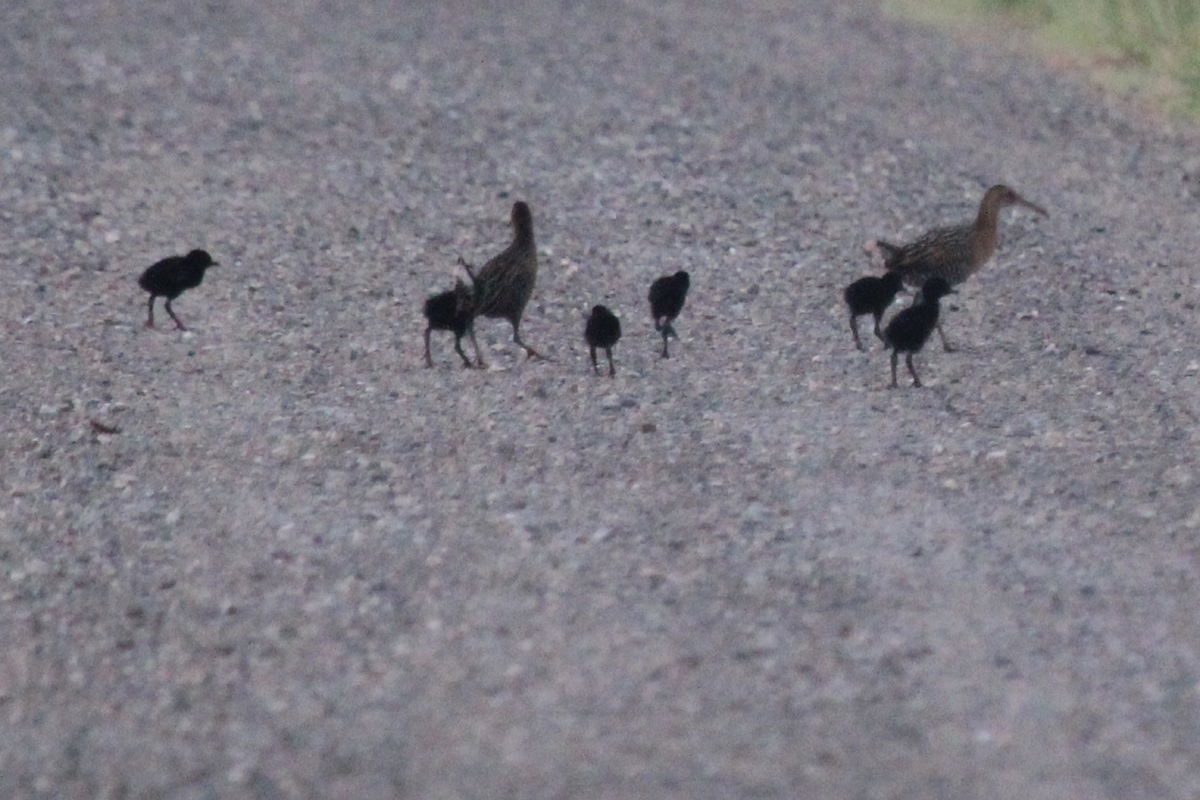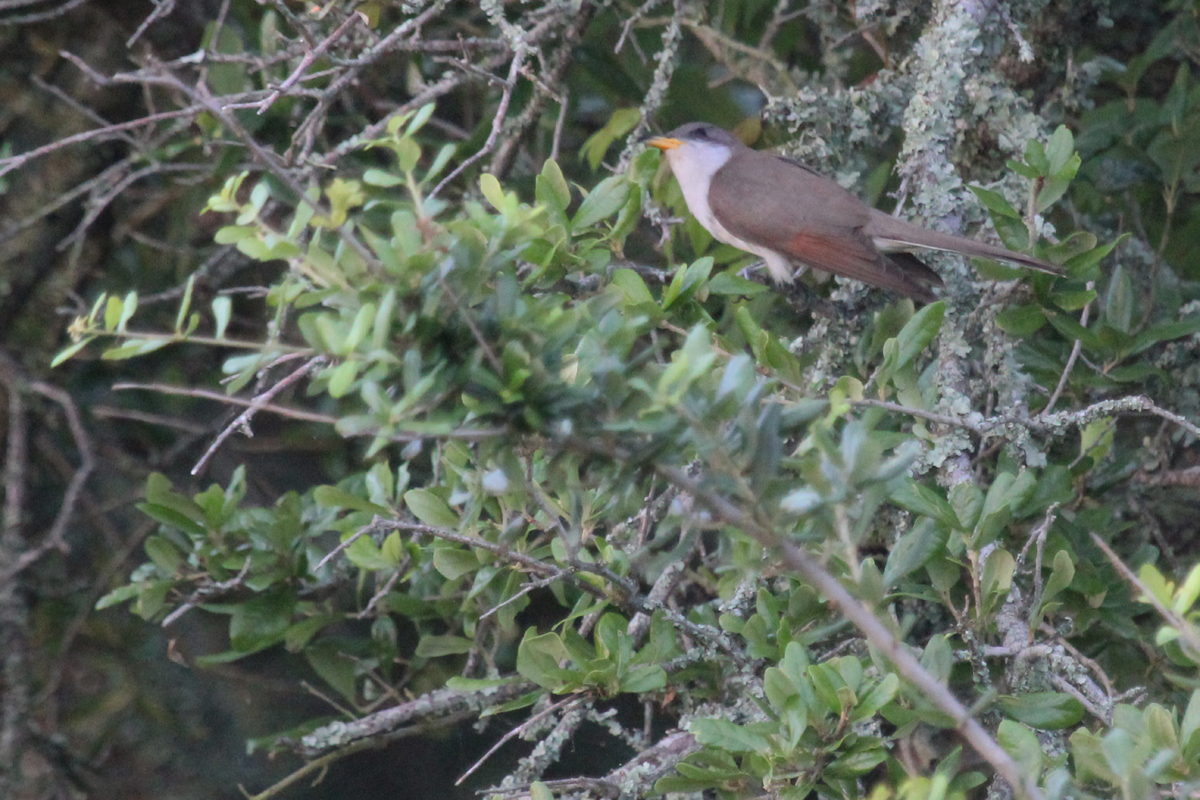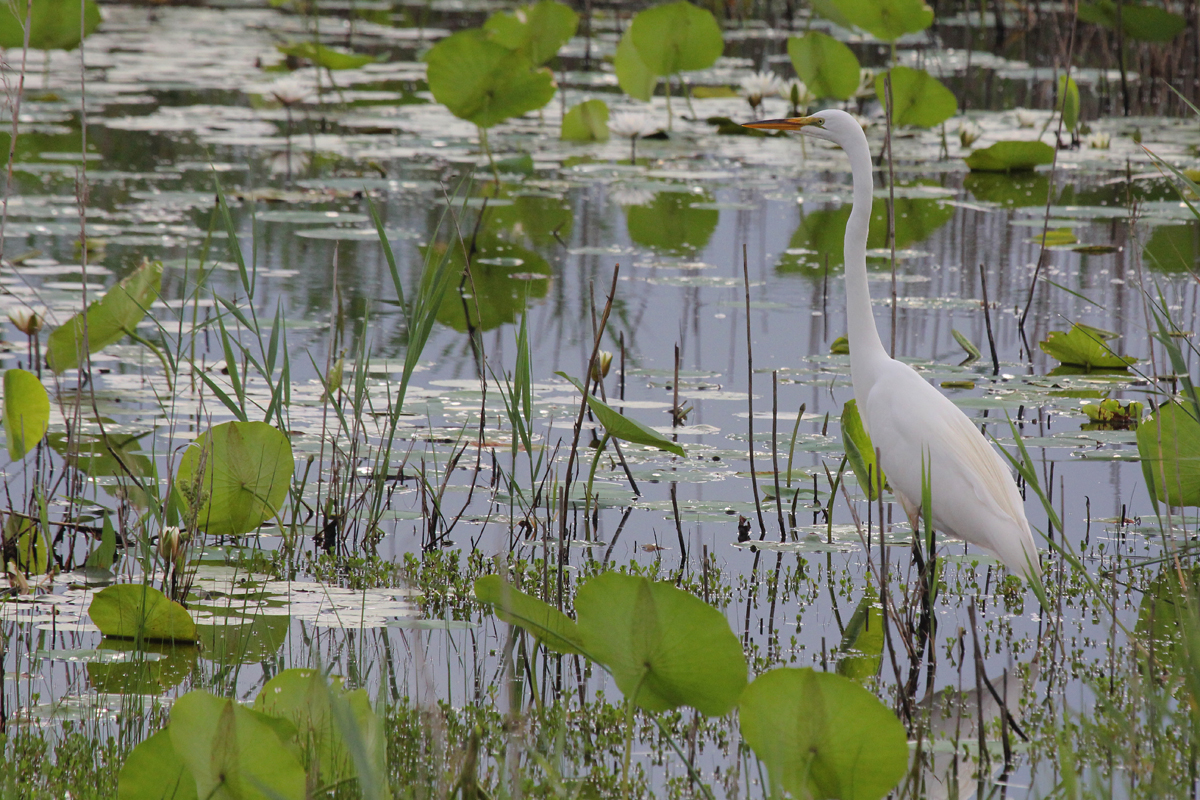 For the second reporting period in a row, we find ourselves highlighted by the discovery of a large, pink, wading species: the ROSEATE SPOONBILL! This time however, two individuals were observed together, foraging in the shallow waters of the Lynnhaven estuary at adjacent to Pleasure House Point NA on 3 Jun (ph. Hugh Davenhill). Incredibly, this now makes potentially three individuals for the year that have been observed in Virginia Beach (it is possible that one of these may have been the Back Bay bird (ph. Charlie Bruggemann), or that both were present at Back Bay, and only one was observed; unfortunately no way to be certain). For a species that was only recorded once in Virginia Beach prior to last year (one was photographed at Back Bay NWR on 12 Jun 1996 by refuge staff), it is utterly astonishing that we've experienced back-to-back years that mirror reports in an eerie fashion. In 2017, a pair was observed at Pleasure House Point on 25 Aug (obs. Eric & James Marcum), and then a single individual was found at Back Bay NWR from 3-5 Sep (ph. Timothy Burnett). We've apparently received the reverse situation in 2018, down to the counts and locations. A single bird was seen later in the week in a flooded field in the City of Fredericksburg, and of course, we're left to wonder if this might be one of the Virginia Beach birds, or yet another individual that was pushed outside its normal range. Farther away, an individual was noted in Indiana (an apparent second state record), and one was also fond in New Jersey. Whatever the reasons for their dispersal (some suspect a link to sub-tropical storm Alberto could exist), it certainly means we as birders need to scrutinize every group of distant waders we come across moving forward. Who knows when the next one might show up at this rate?
Also rare for Virginia Beach, and only the second of its kind reported so far this year, a vocalizing DICKCISSEL was observed at the north tip of Knotts Island on 7 Jun (obs. Tracy Tate). The northernmost 0.7 miles of Knotts Island Road sits within the state of Virginia, and is a part of Virginia Beach, in contrast to the remaining bulk of the island which is part of Currituck County, North Carolina. This stretch of road also yielded a Warbling Vireo last period, and perhaps it benefits from geography as being a peninsula jutting out into Back Bay. Maybe northbound migrants stop here before deciding whether to head inland, or cross to the outer coast? Interestingly, a Dickcissel was reported a few days later on the NC side, near the Mackay Island NWR visitor center and one has to wonder if this is the same bird. Perhaps it'll move back to the Virginia Beach side of the state line in the near future.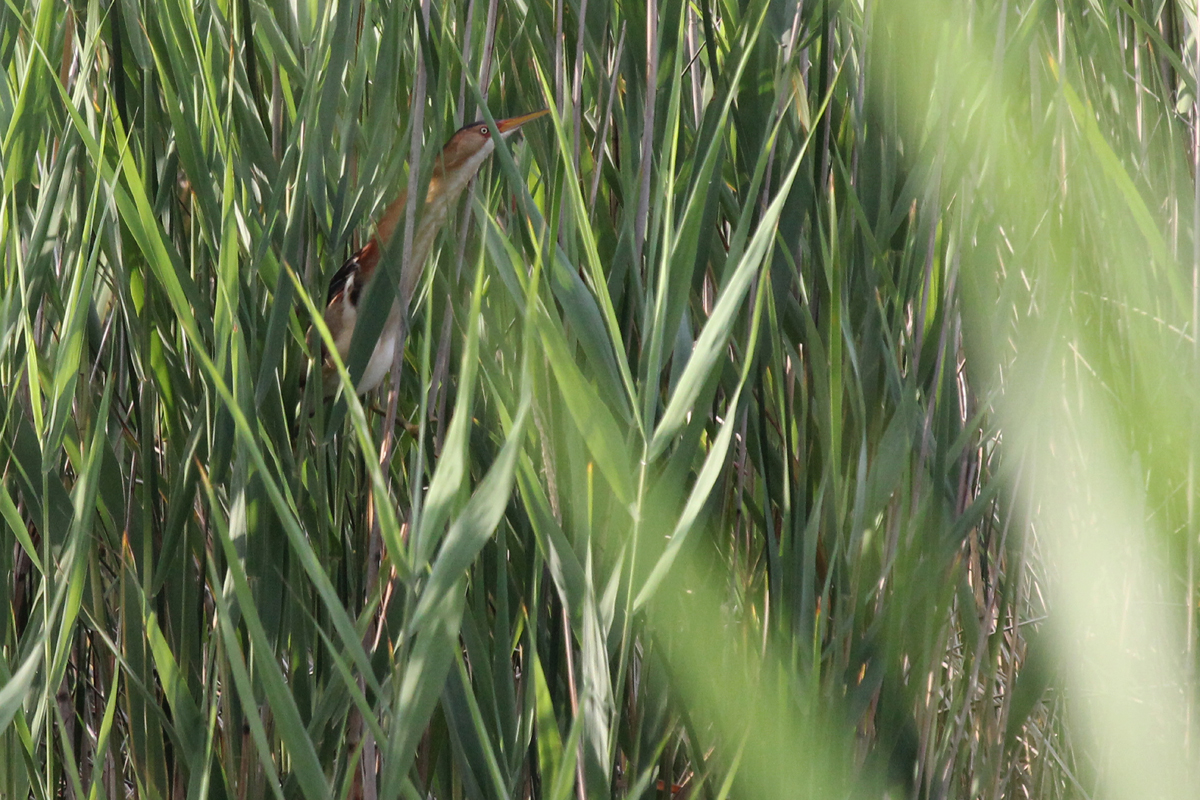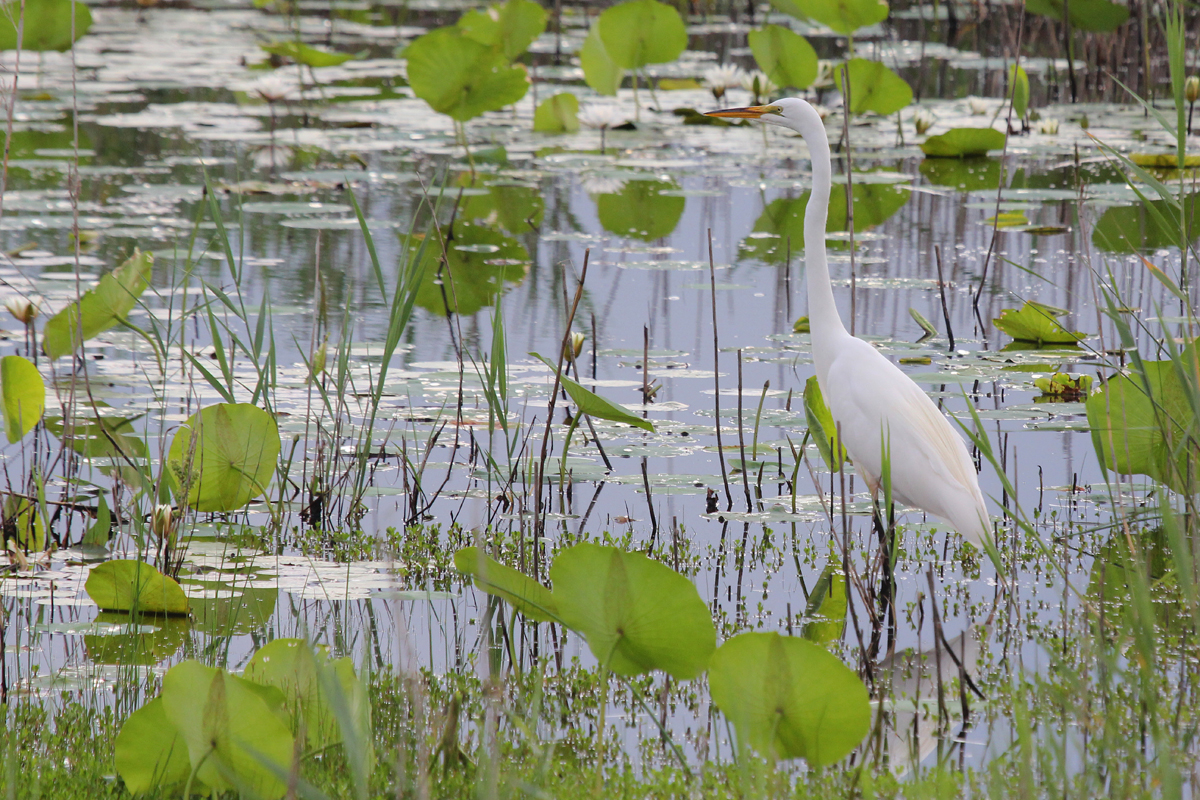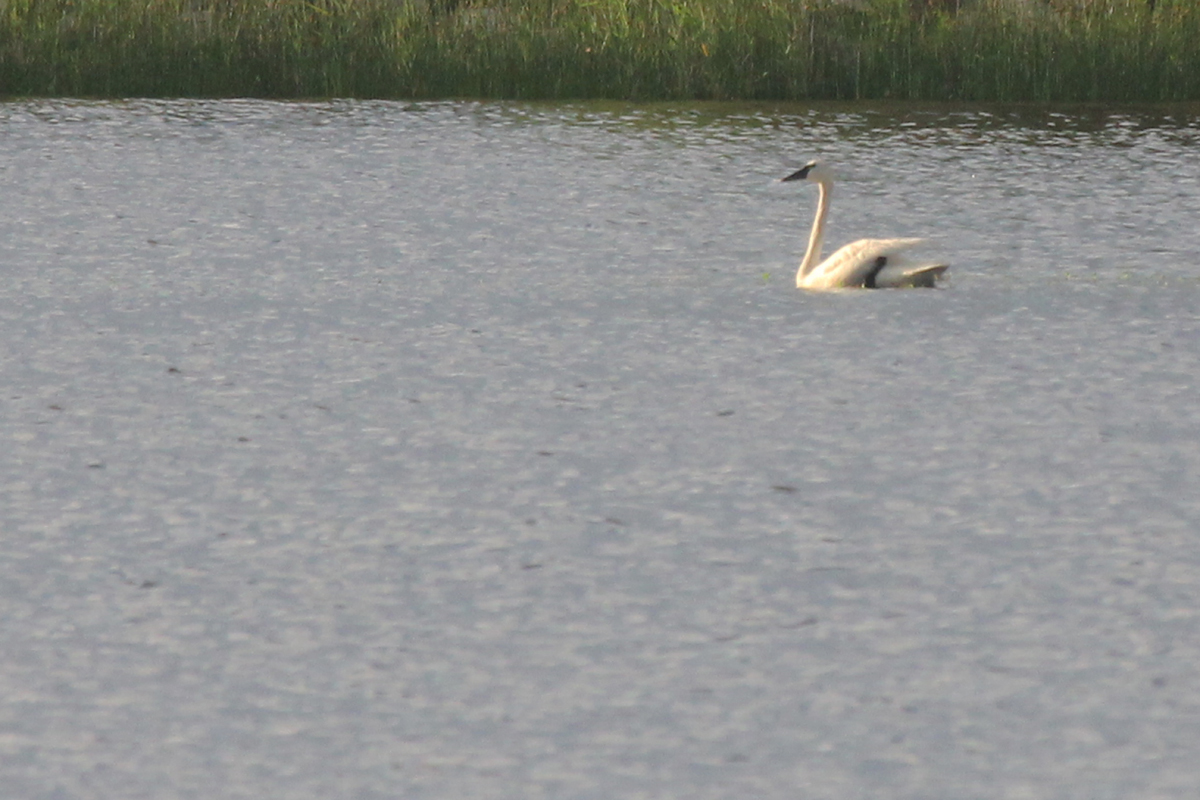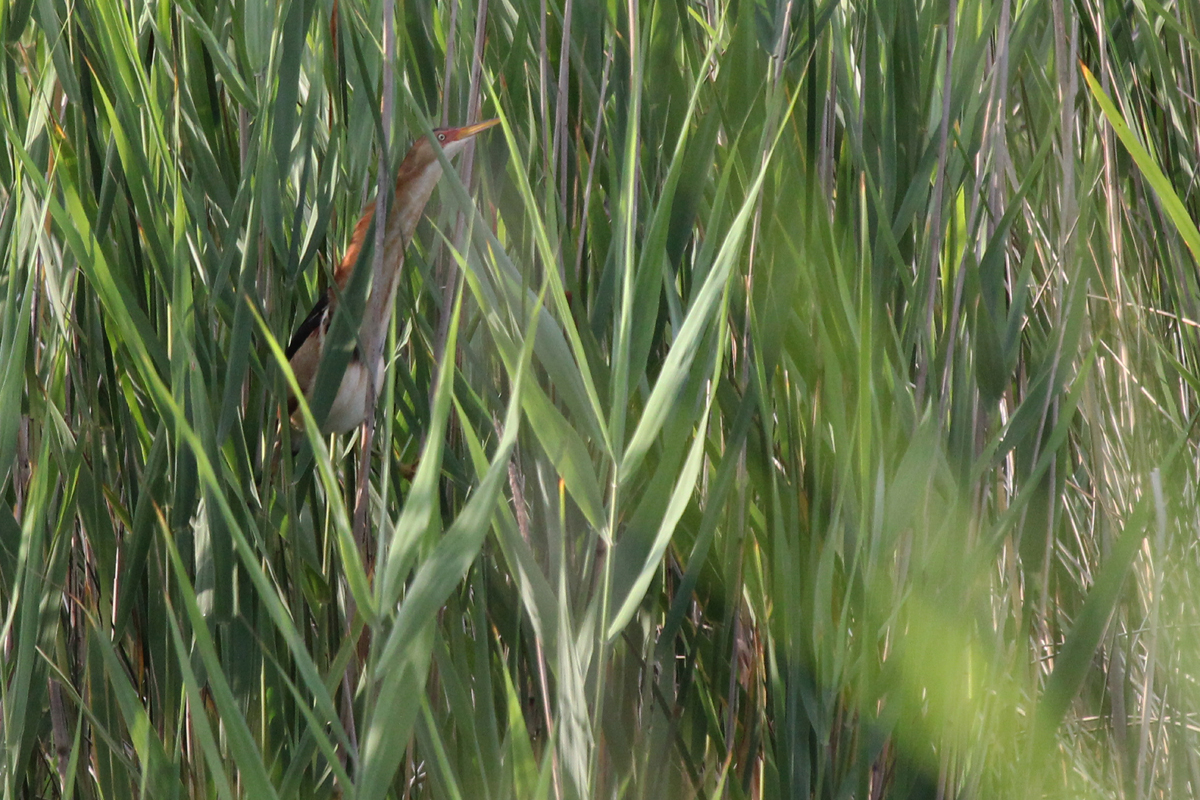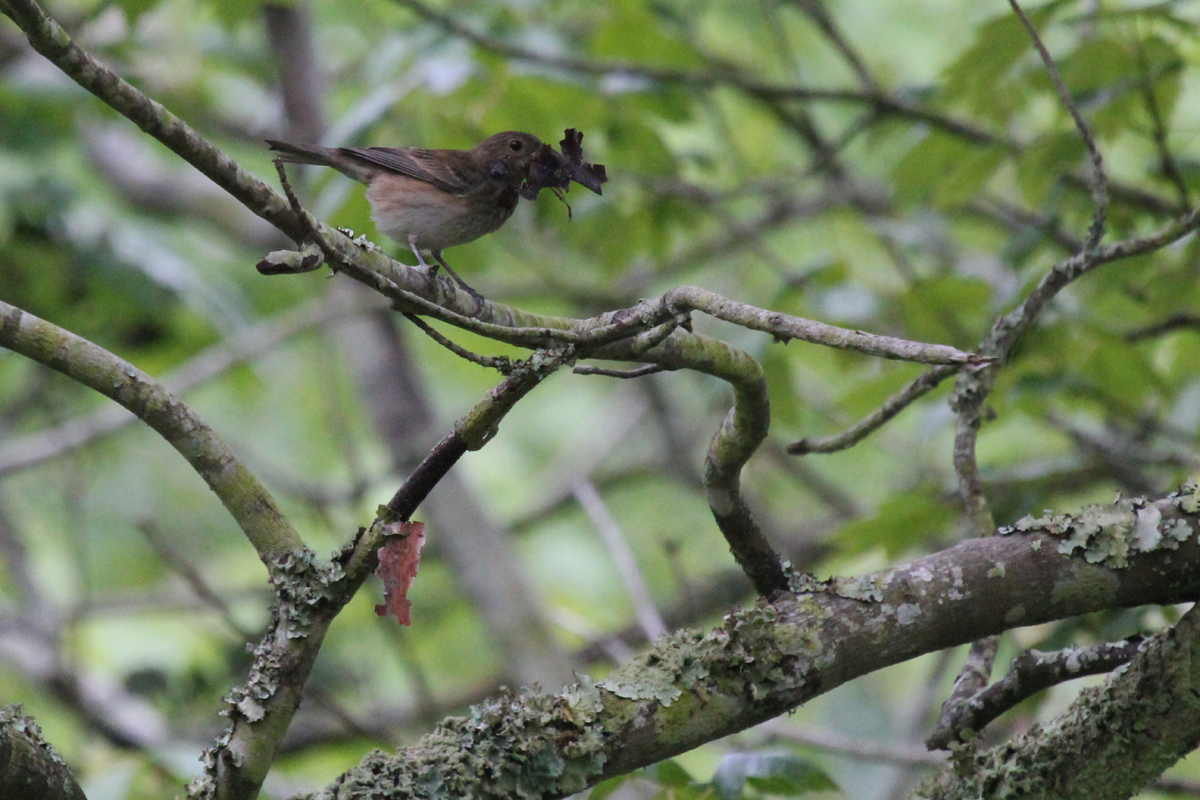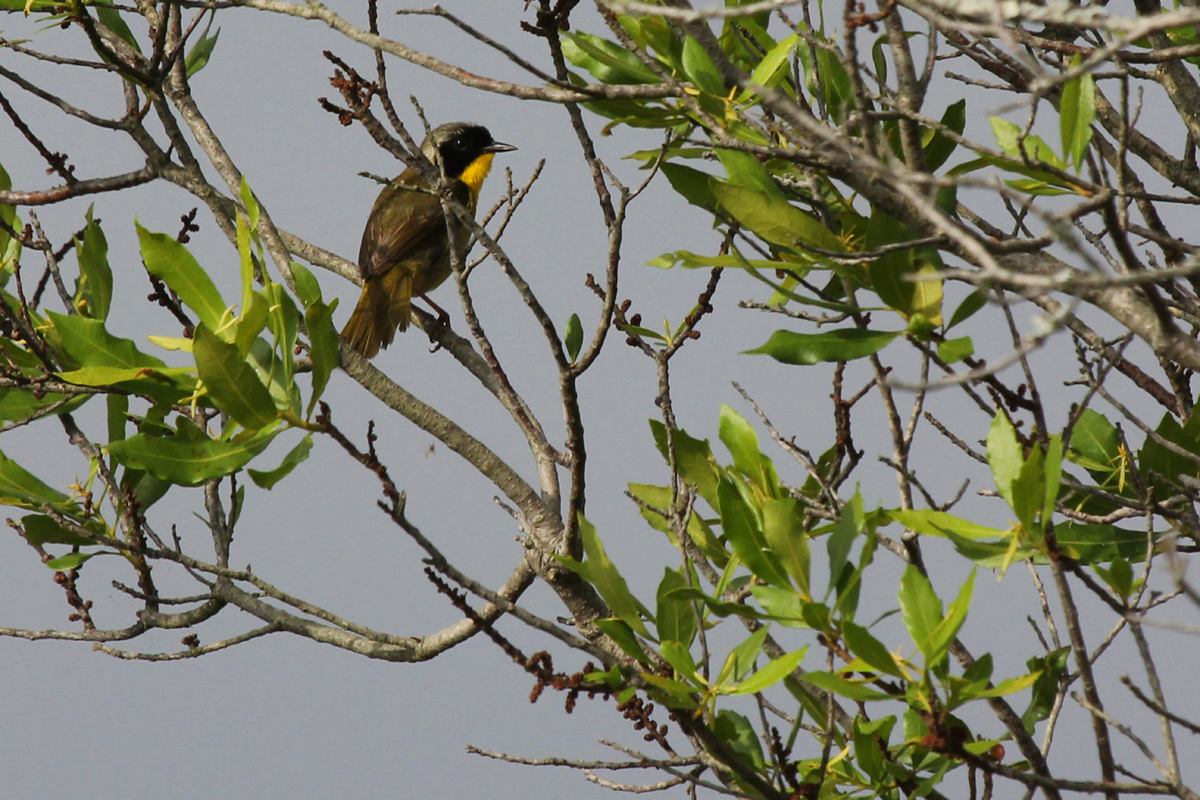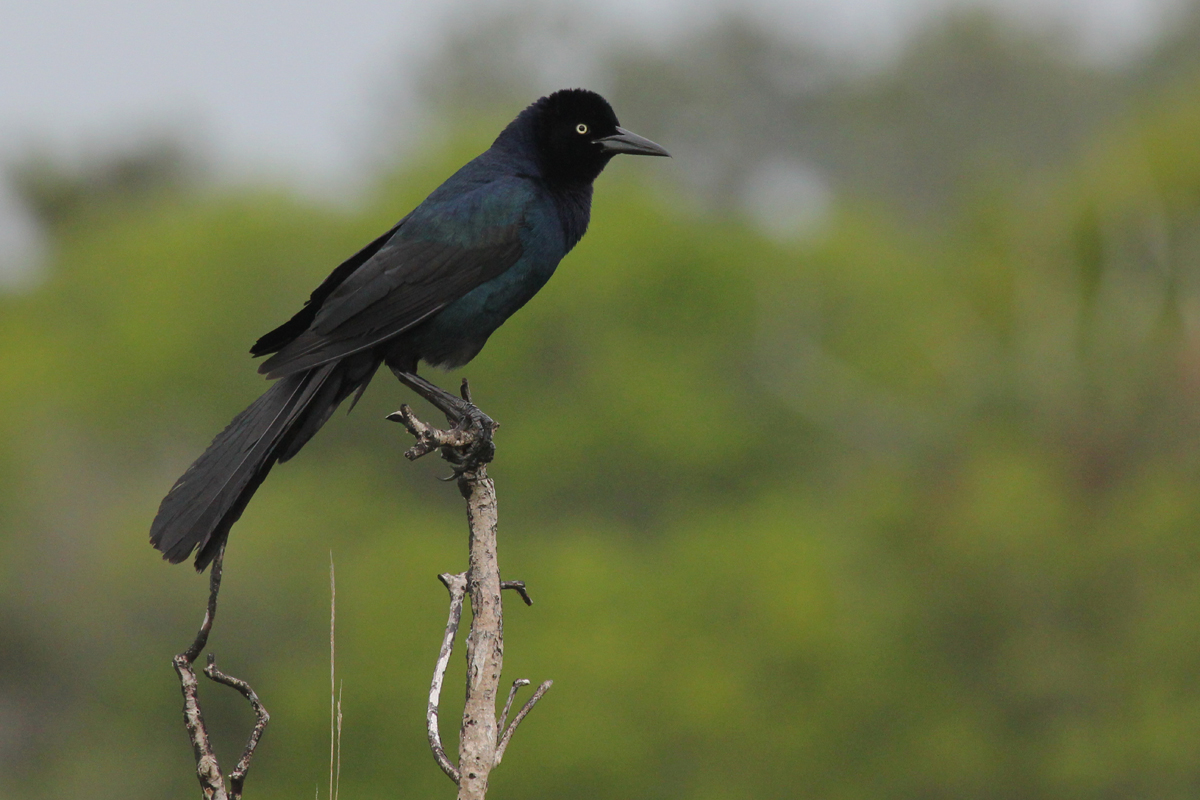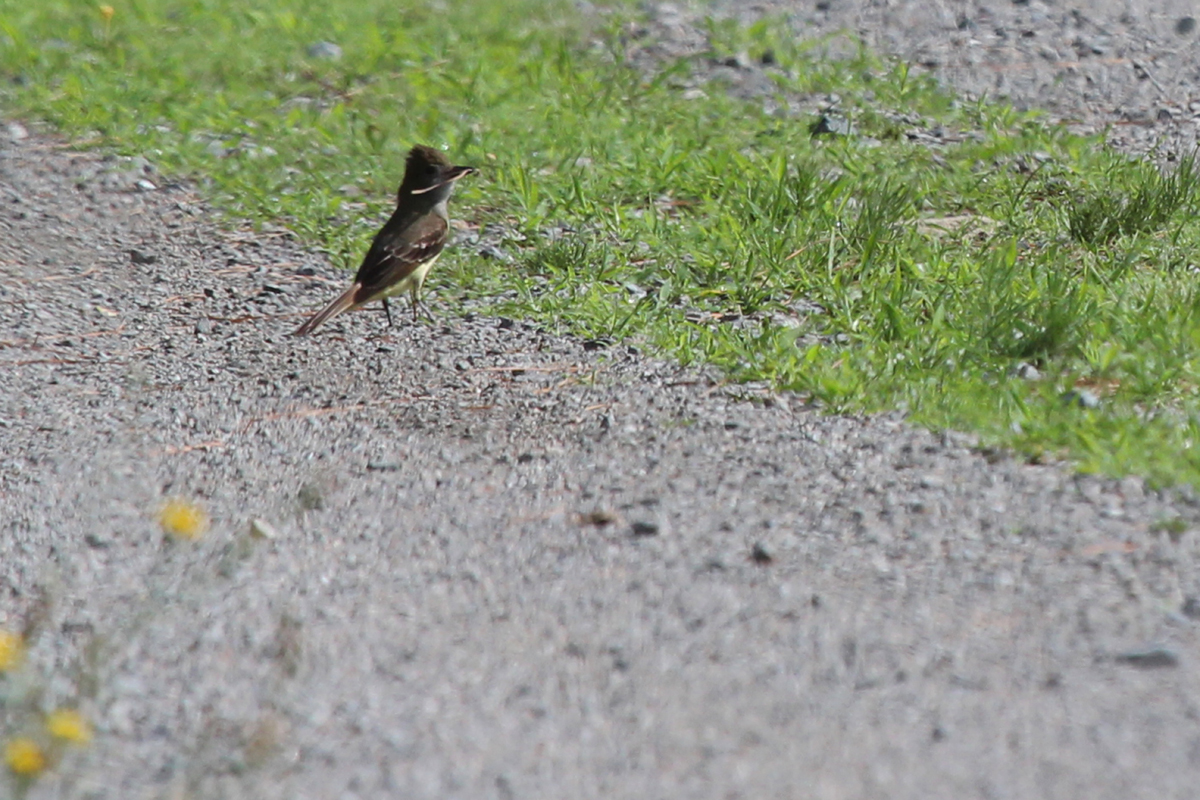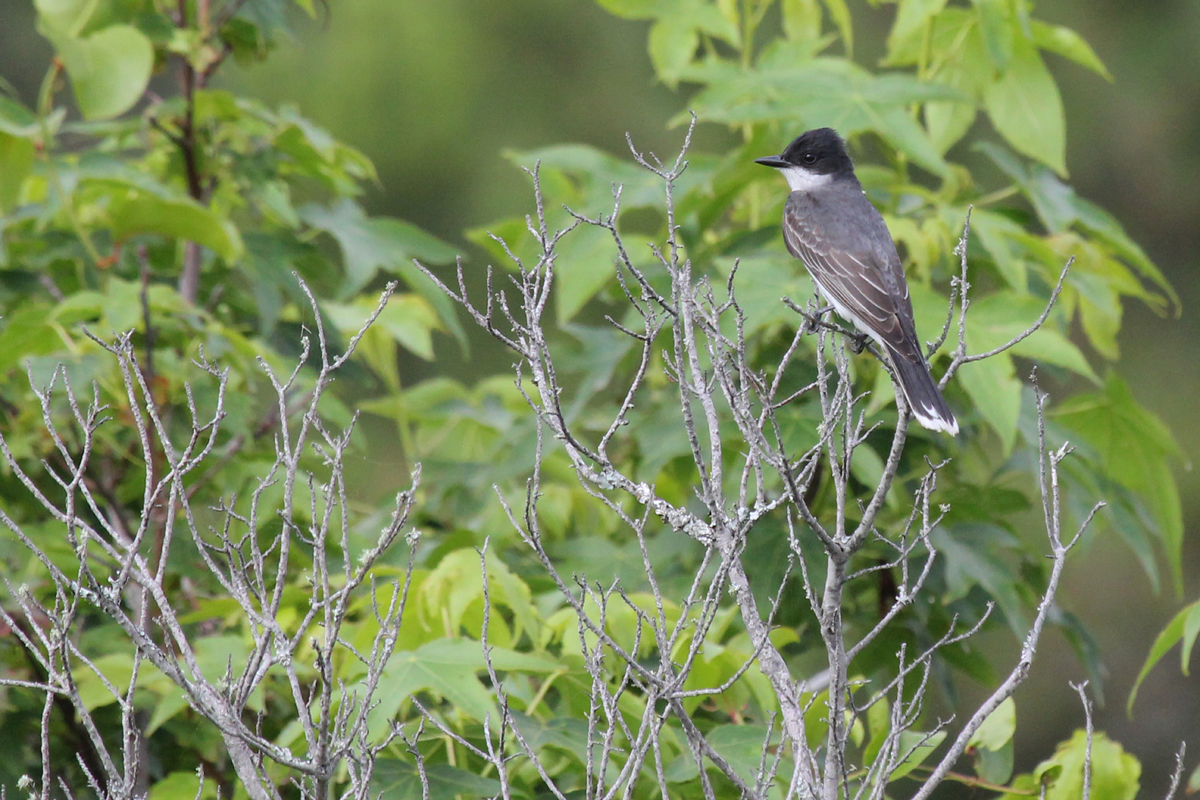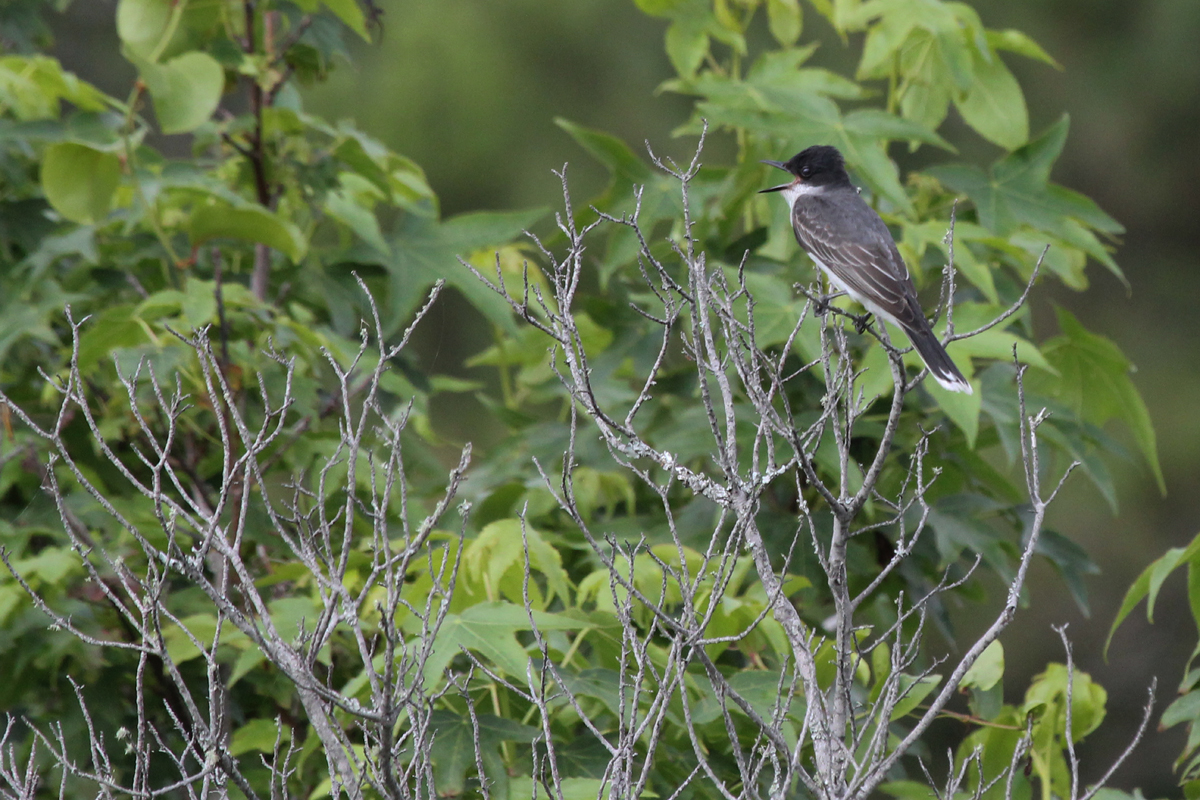 Aside from the spoonbills & the Dickcissel, the only other rarity logged this period was the continuing WHITE-EYED EASTED TOWHEE that has been present at Back Bay NWR (a hundred yards or so north of the waterfowl blind) since 12 May. The latest occurrence, 3 Jun (ph. Rob Bielawski), yielded an audio recording of the bird (perhaps the first audio of this race in Virginia?) and also a "possible" breeding code for the 2nd Virginia Breeding Bird Atlas. If this individual is observed again singing in this location, it can be bumped up to a "probable" code, which would be exciting! To date, there is only one known record for this race of Eastern Towhee away from Back Bay NWR in Virginia, so it is certainly worth investigating every towhee that is heard to see what color eye it might have!
As mentioned above, we had quite a few records for species that aren't typically observed in the summer season, and while a couple of these species are simply lingering a bit late, some were true surprises. The presumably injured TUNDRA SWAN first noted at Back Bay NWR on 19 May (ph. Andrew Baldelli & Tracy Tate) continued to be observed throughout early June on the C Storage Pool. Last sighted 8 Jun, this marks the first time a Tundra Swan has been logged to eBird in Virginia Beach during the summer season. Additionally, a pair of in-flight Tundra Swans were reported over Sandbridge Beach on 1 Jun (obs. Mary Catherine Miguez). That record is even more incredible, given the birds were healthy enough for flight. During the Back Bay NWR thrice-monthly impoundment survey on 5 Jun a female GADWALL and a female RING-NECKED DUCK were discovered (obs. Robert Ake & David Hughes). Both were first records here in the summer months, though a male/female pair of Gadwall also present at Eastern Shore NWR in Northampton County provides some additional context for this local find. There's a lot of water and marsh around Back Bay, and not a lot of access, so it's very possible that some of these have lingered in other years as well. Several weeks beyond its usual 15 May departure date, a PEREGRINE FALCON was reported over Lake Smith on 4 Jun (obs. Tracy Tate). This species nests on the Eastern Shore, and there are occasional summer reports from downtown Norfolk as well, so this is another that might possibly breed somewhere in the city; certainly one to watch for this summer around Town Center or the resort area's tall buildings.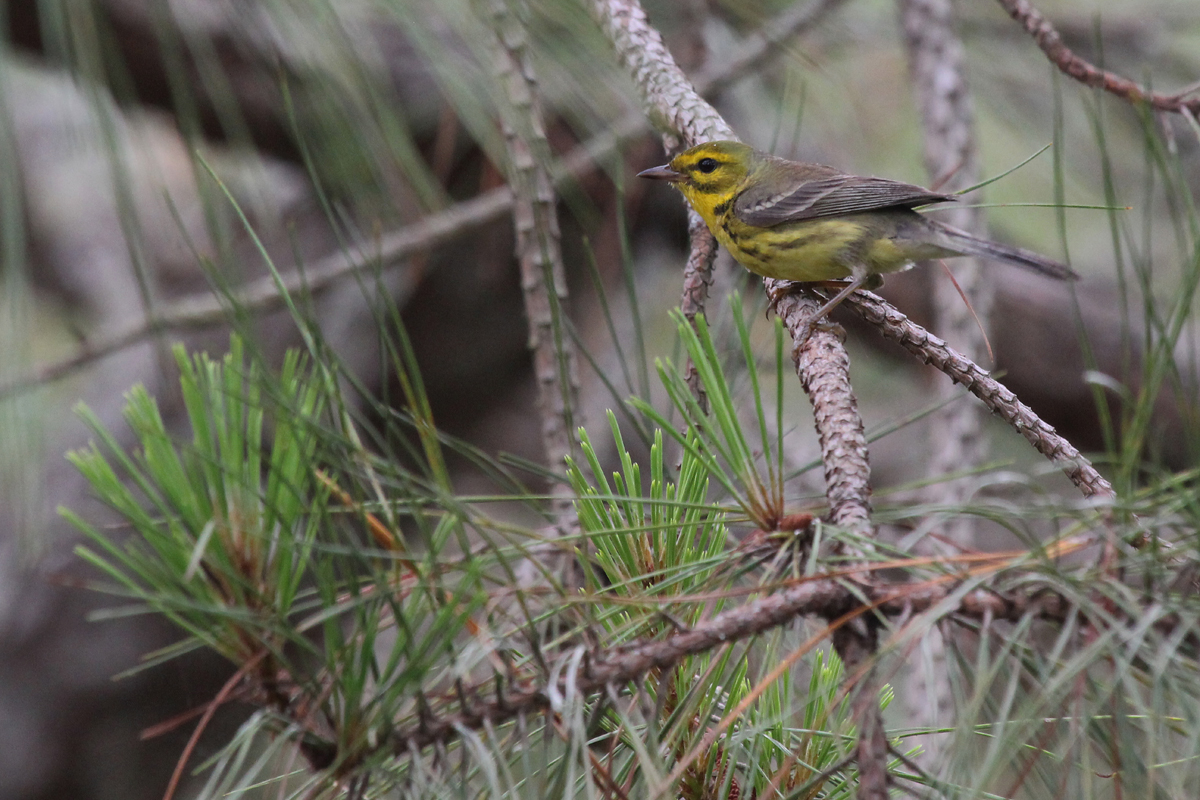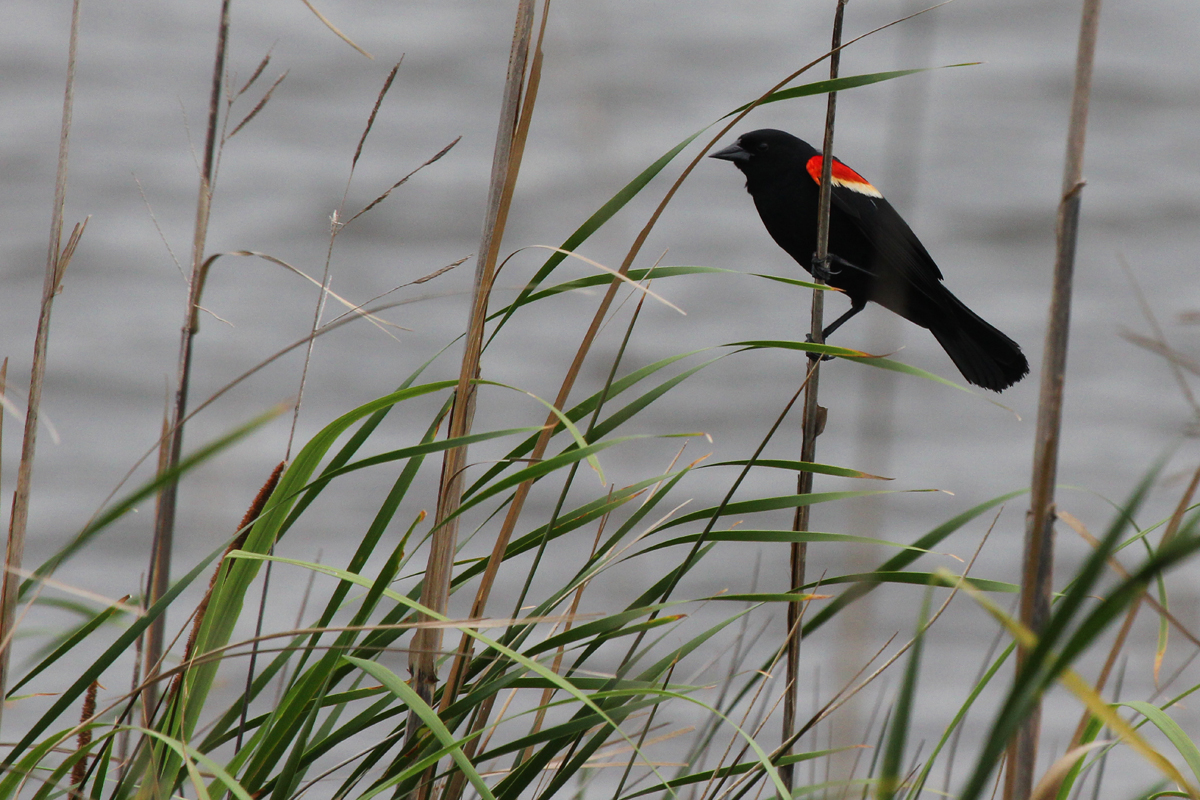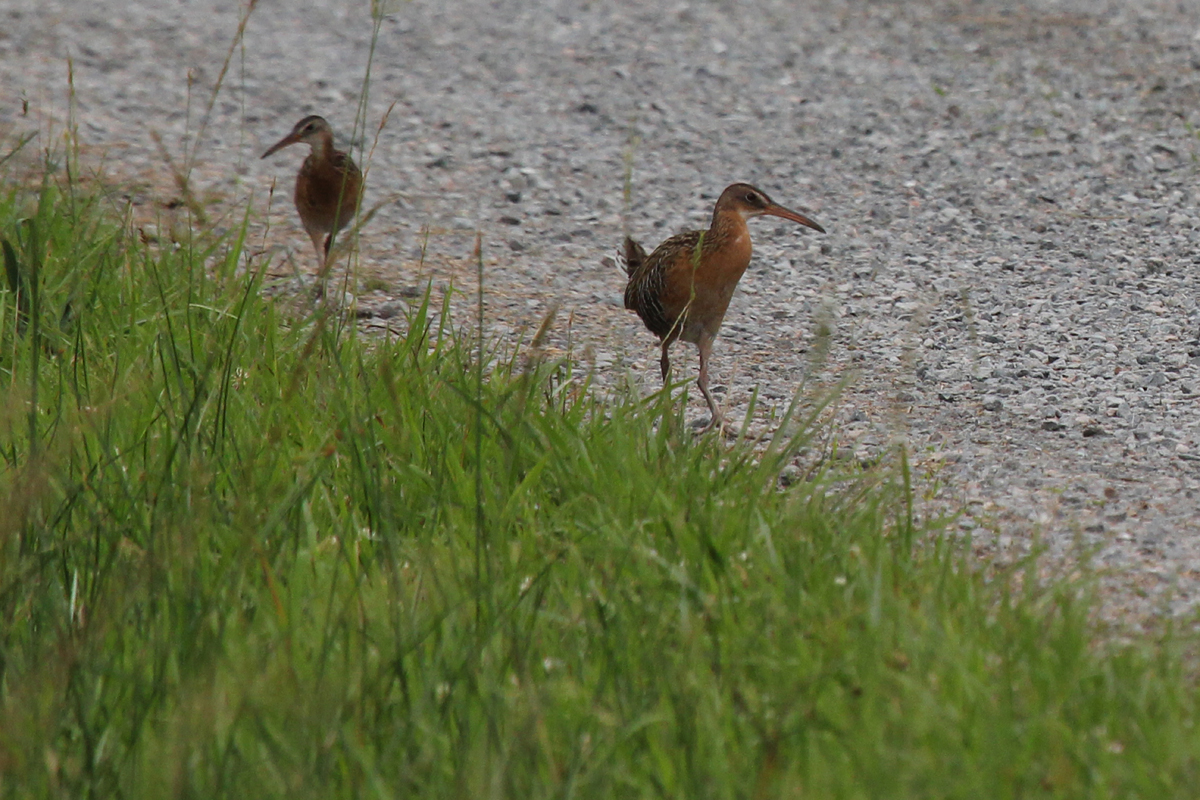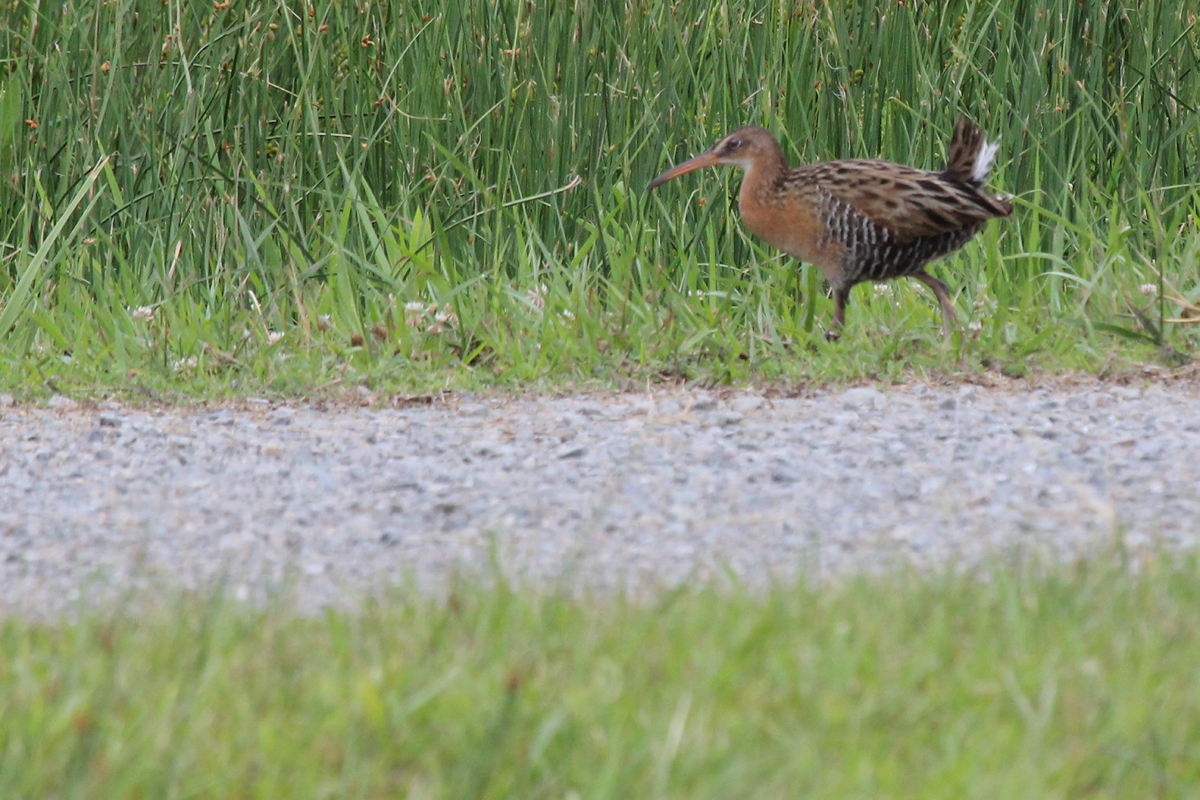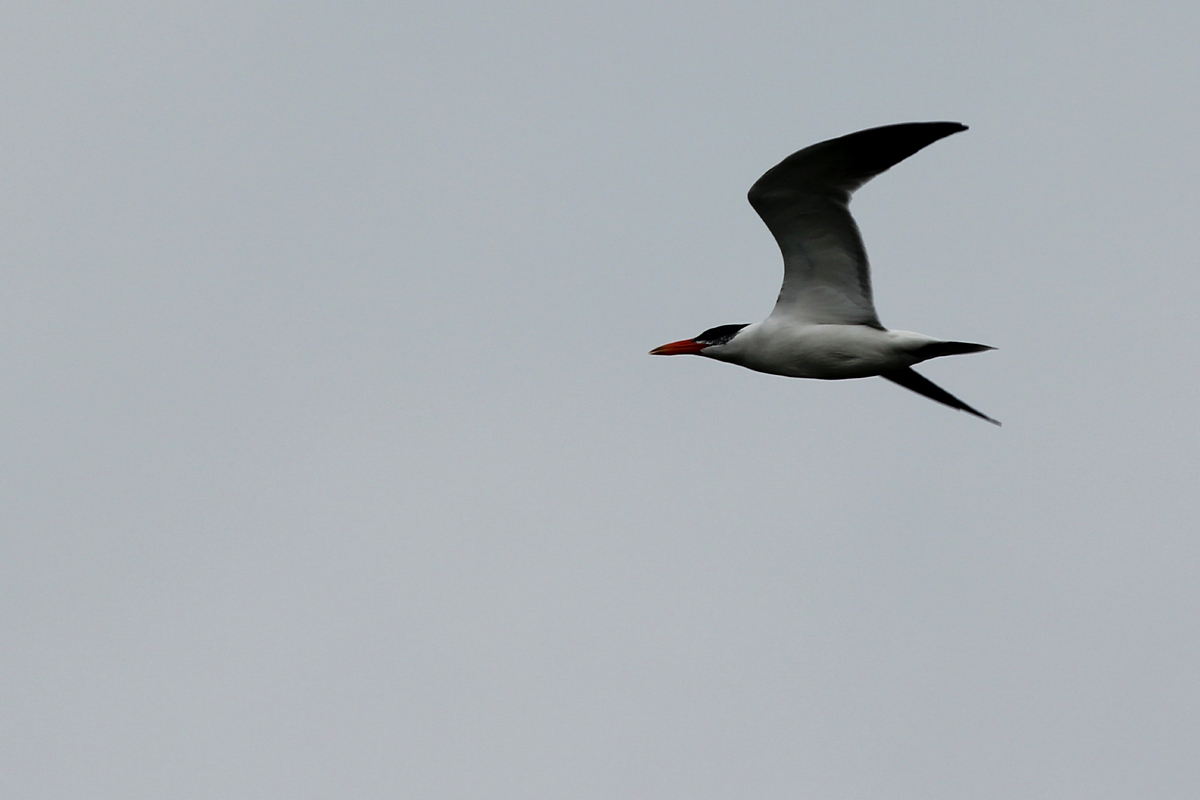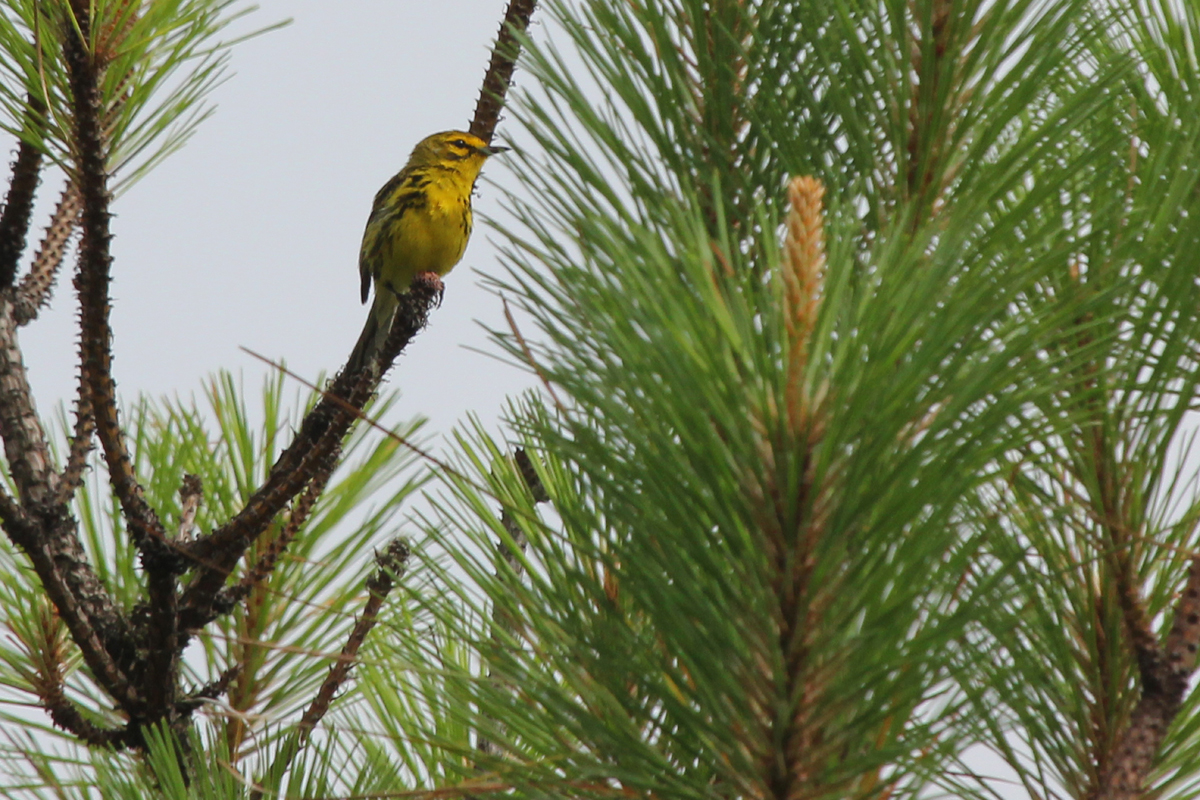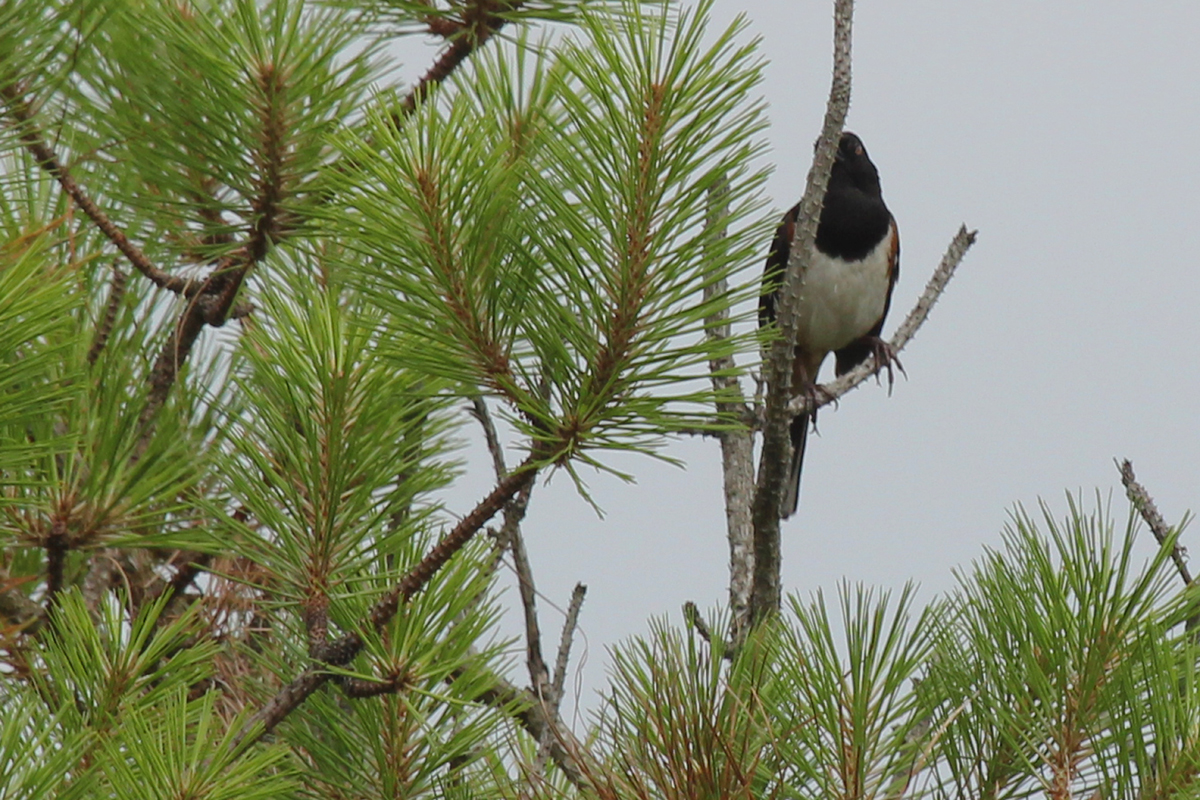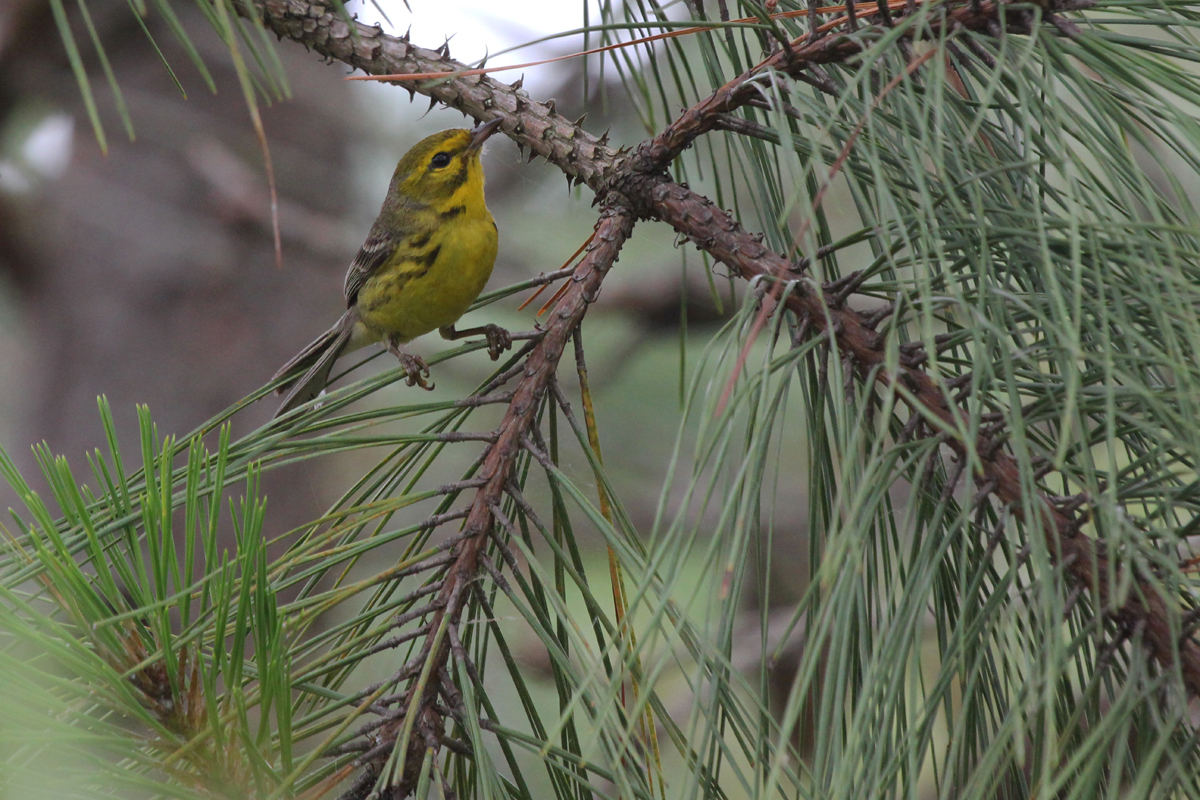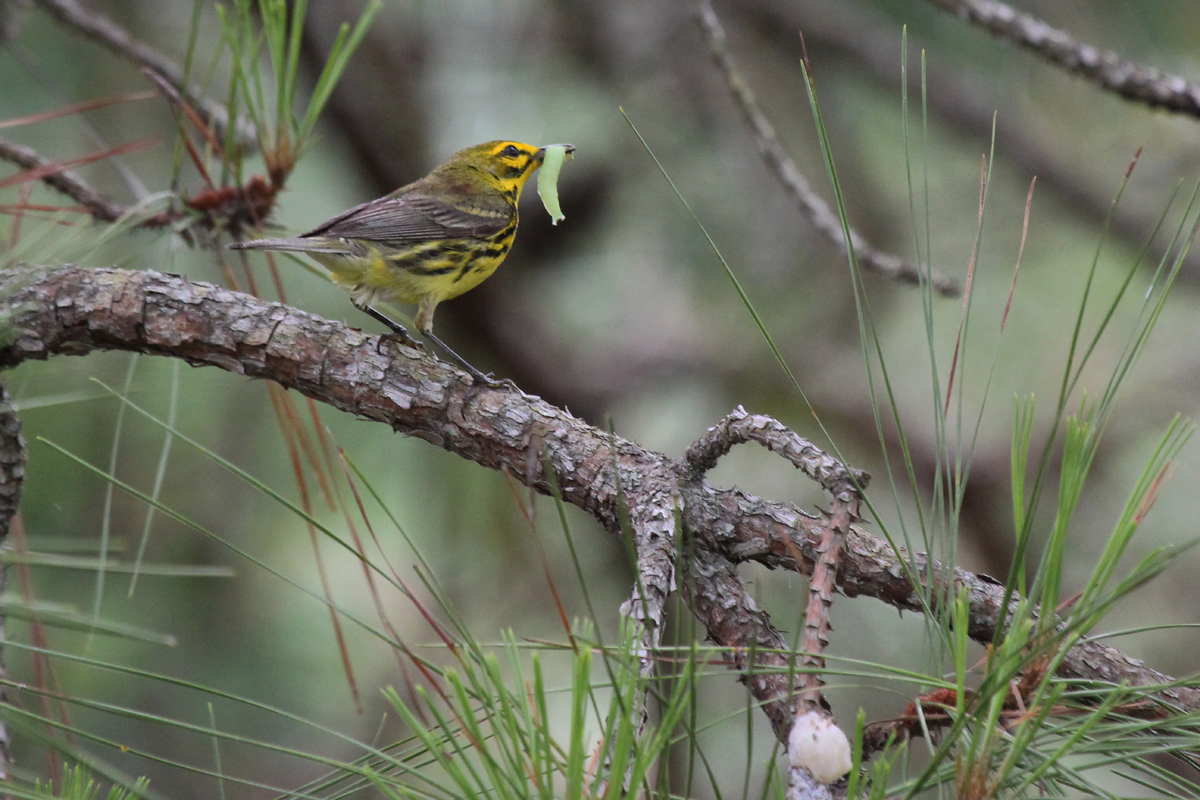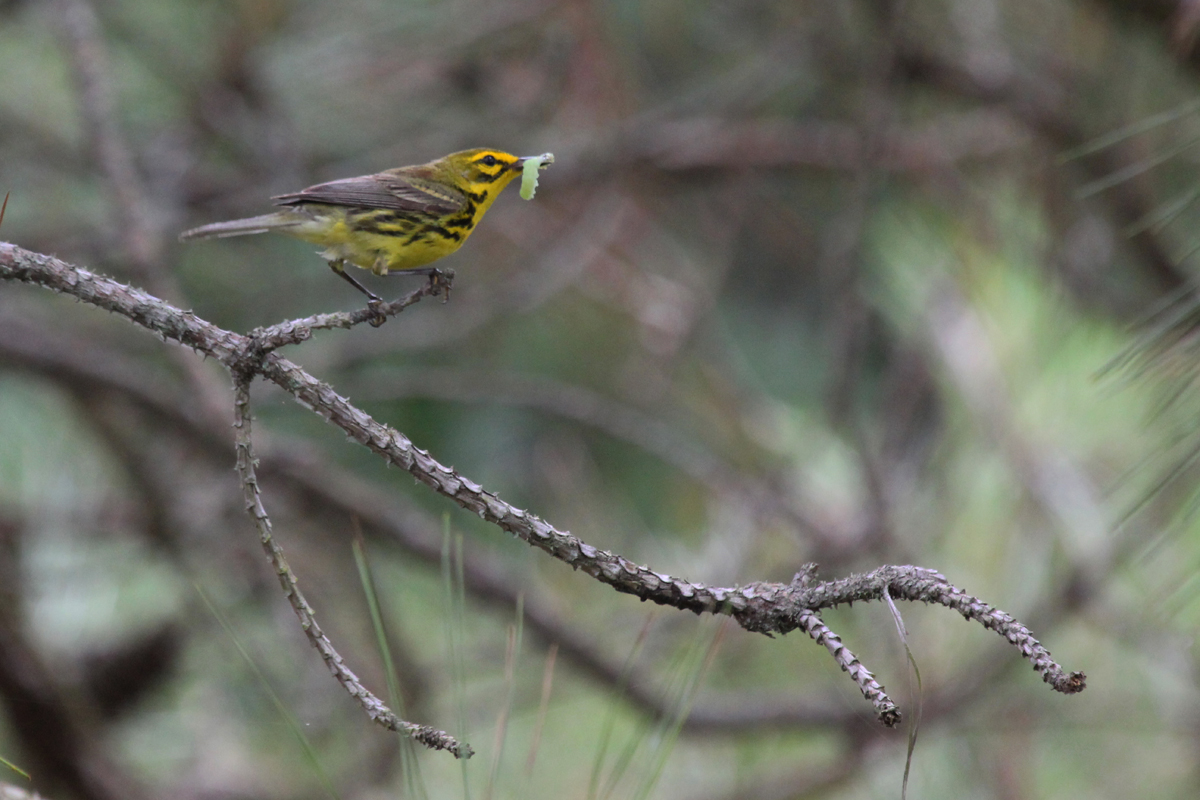 In addition to these truly unseasonal finds, several species lingered a bit beyond their typical departure dates. With an average late date of 25 May, an adult male SURF SCOTER found in the waters off 85th Street Beach on 8 Jun (obs. Andrew Baldelli) provided a nice summer record. Yet another species of waterfowl stayed late this year, with up to three RED-BREASTED MERGANSERS documented well at First Landing SP's beach through 4 Jun (ph. June McDaniels), with one individual straggling through at least 7 Jun (ph. June McDaniels), and potentially a different individual at Pleasure House Point NA on 3 Jun (obs. Tracy Tate). Lastly, a beautiful YELLOW-THROATED WARBLER was photo-documented via kayak in the swampy vicinity of Lake Tecumseh on 2 Jun (ph. Mary Catherine Miguez). That record provides only the second likely area in the city where the species might breed, having been confirmed carrying nesting material at Stumpy Lake NA earlier this spring. It's very possible that the flooded forests along West Neck Creek and the North Landing River hold this species throughout the summer, but access is severely limited, with private property lining the watershed.
WEATHER: Early June was surprisingly a bit cooler than the previous two periods. Average daily high temperatures dropped slightly from those in late May, 1.6° from 83.8° F to 82.2° (-1.0° from prior 10-year average), with average daily low temperatures following suit, 0.8° from 67.2° to 66.4° F (+0.7° from prior 10-year average). Overall, temperatures ranged from a minimum of 62° F (4 & 8 Jun) to a maximum of 89° (2 Jun). During the period, 0.45" of rain fell, spread across two days with measurement amounts, with a maximum of 0.43" falling on Saturday, 2 Jun. Maximum sustained winds at Oceana this period were 17 mph (3 Jun) and gusts reached 26 mph (10 Jun). No noteworthy tidal surge events (>2') affected the Sewell's Point tide gauge this period. Sunrise/sunsets varied from 5:46 AM/8:17 PM (1 Jun) to 5:44 AM/8:22 PM (10 Jun), which means we gained 7 minutes of daylight during this period with a total of 14 hours and 38 minutes of 'Length of Day' to close the period!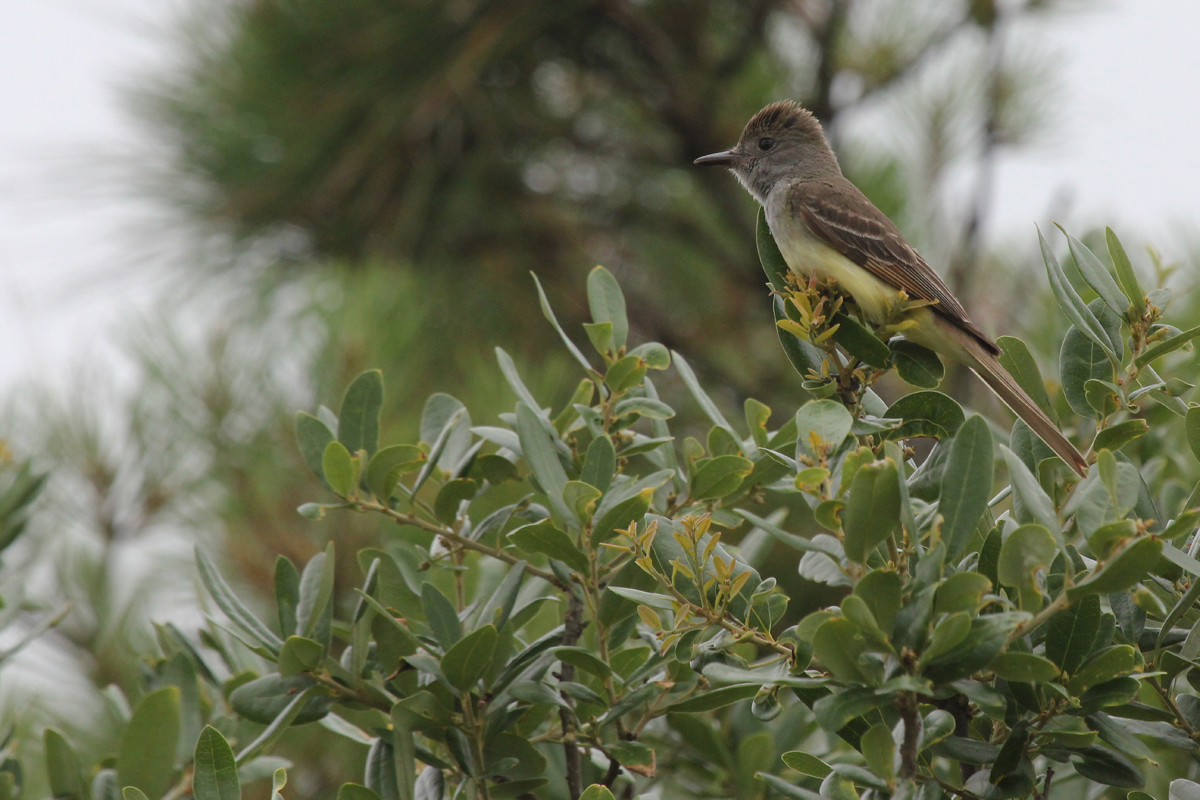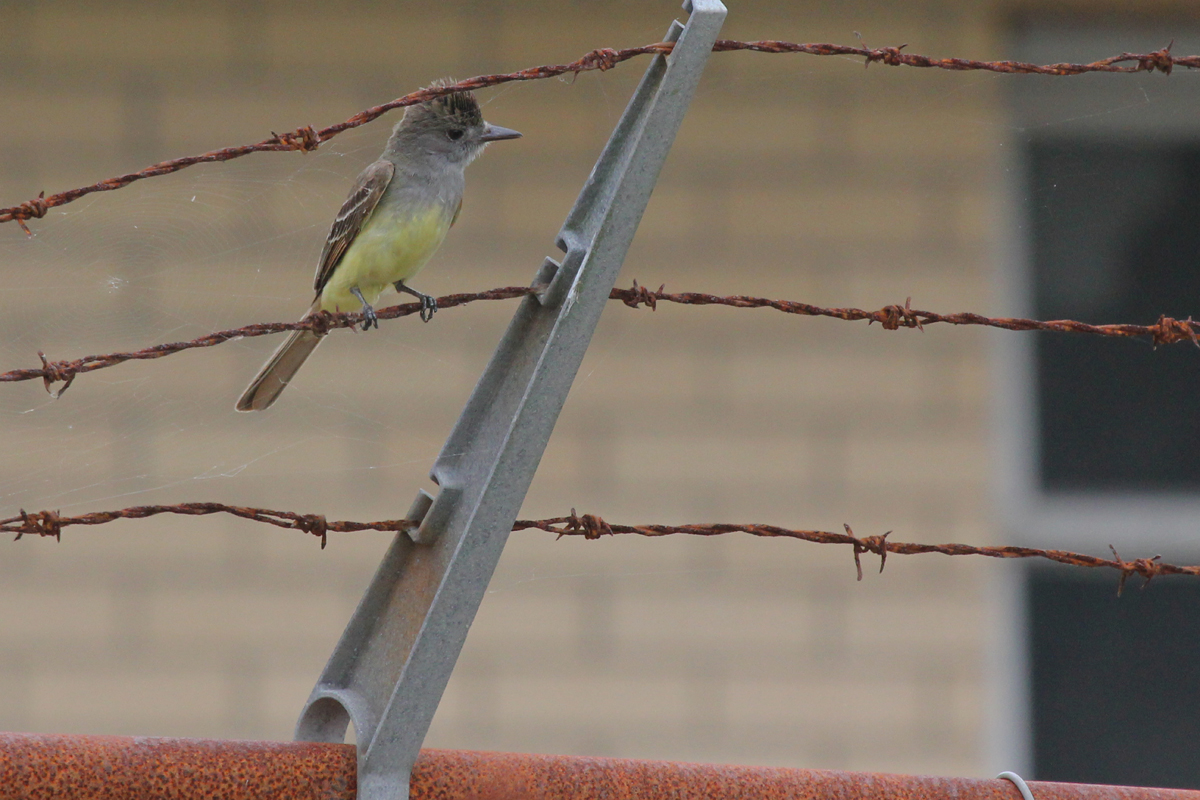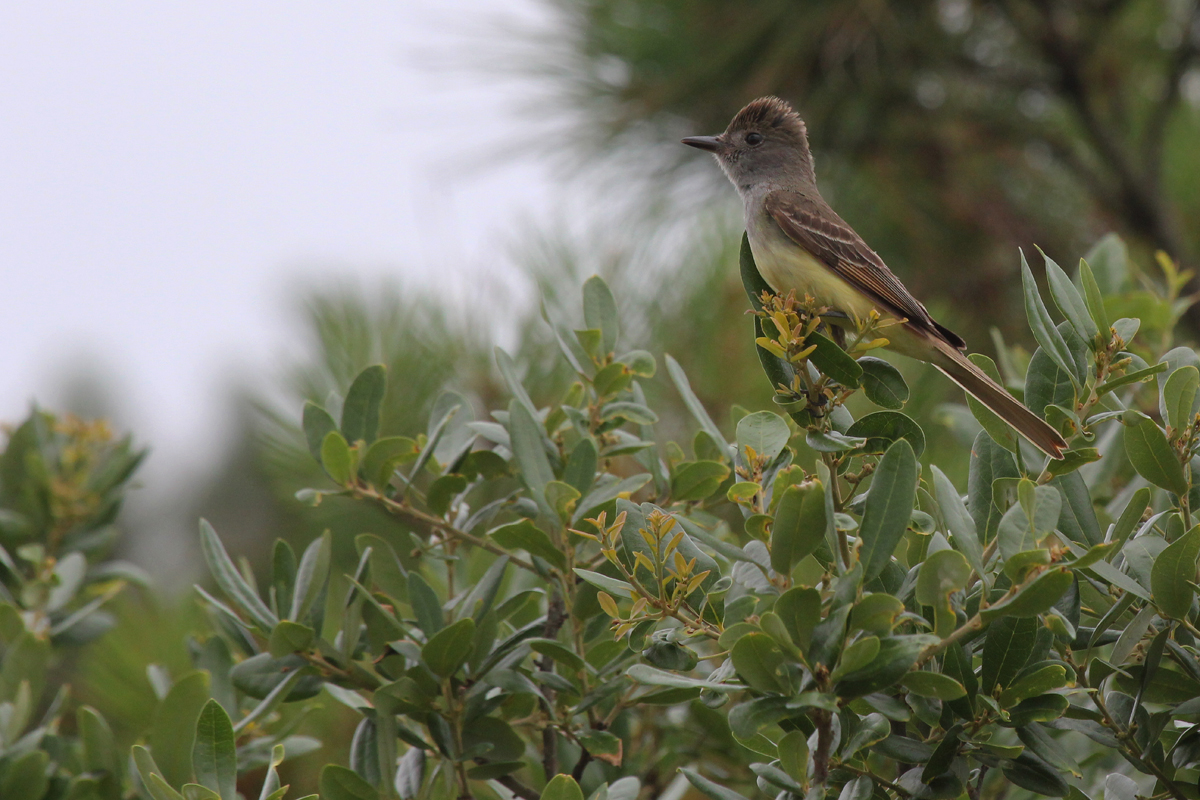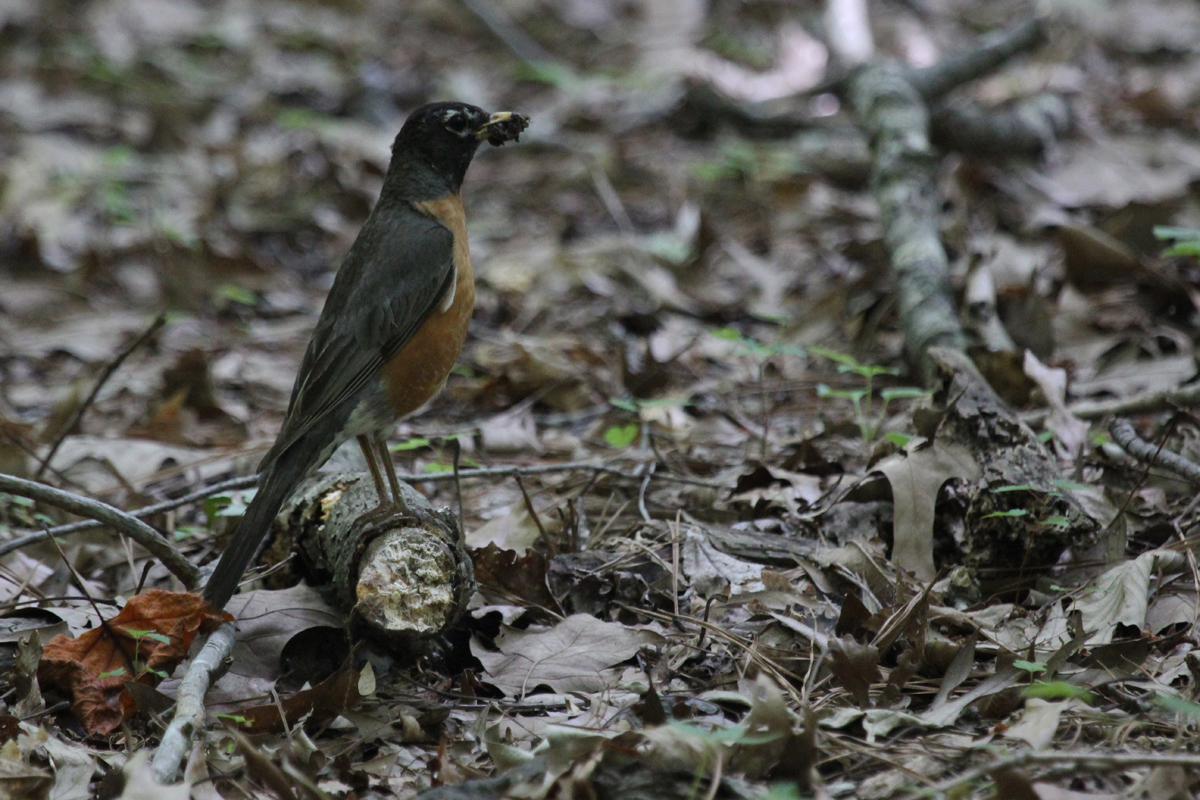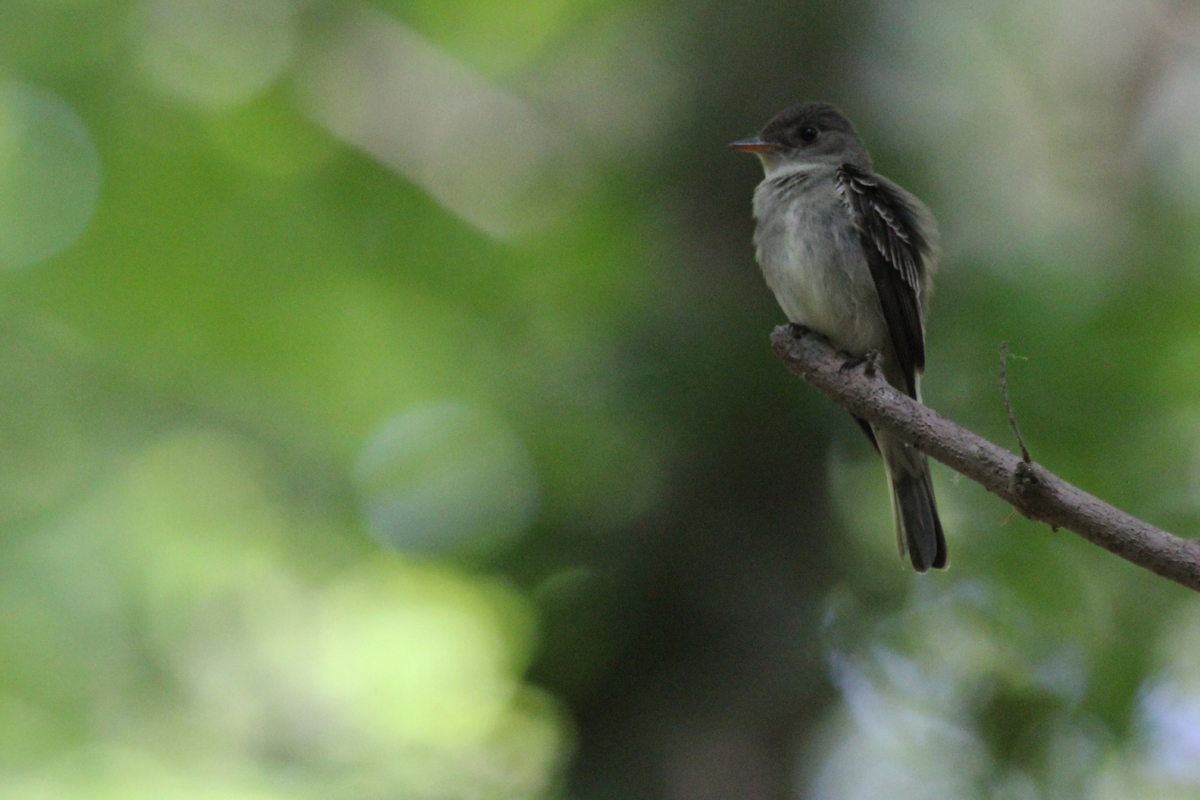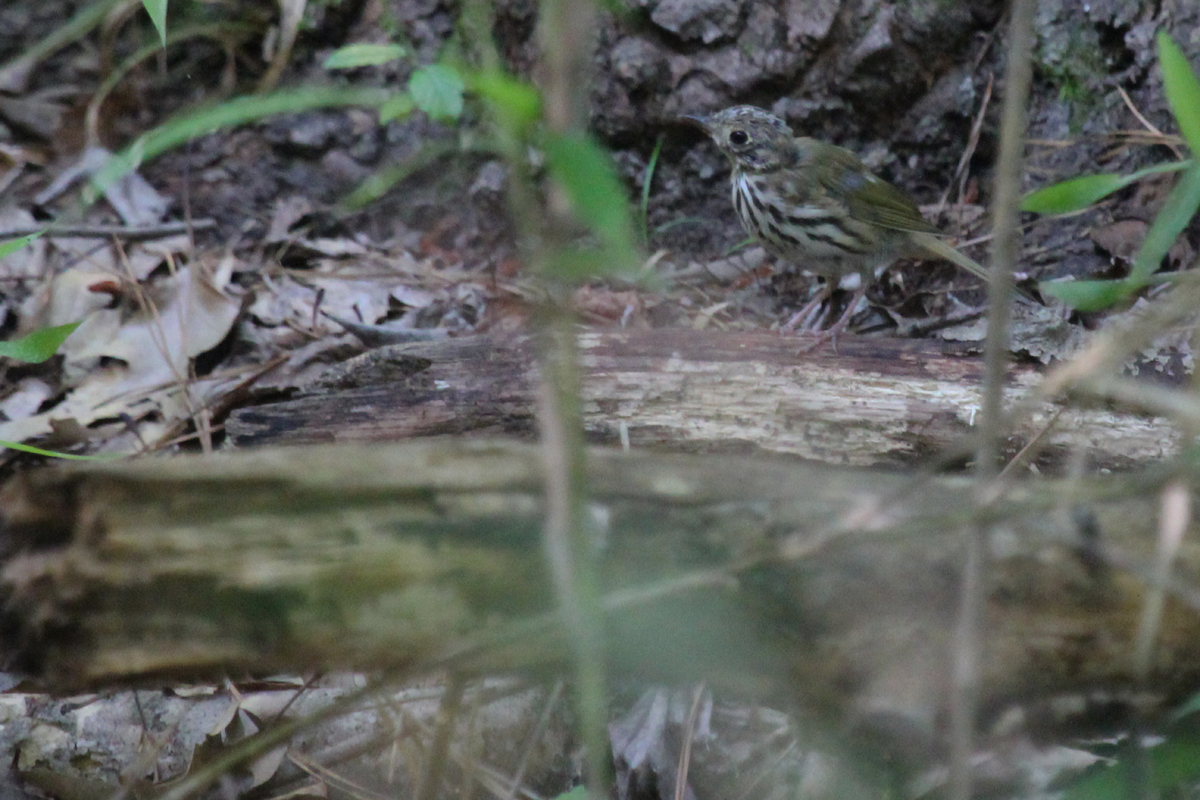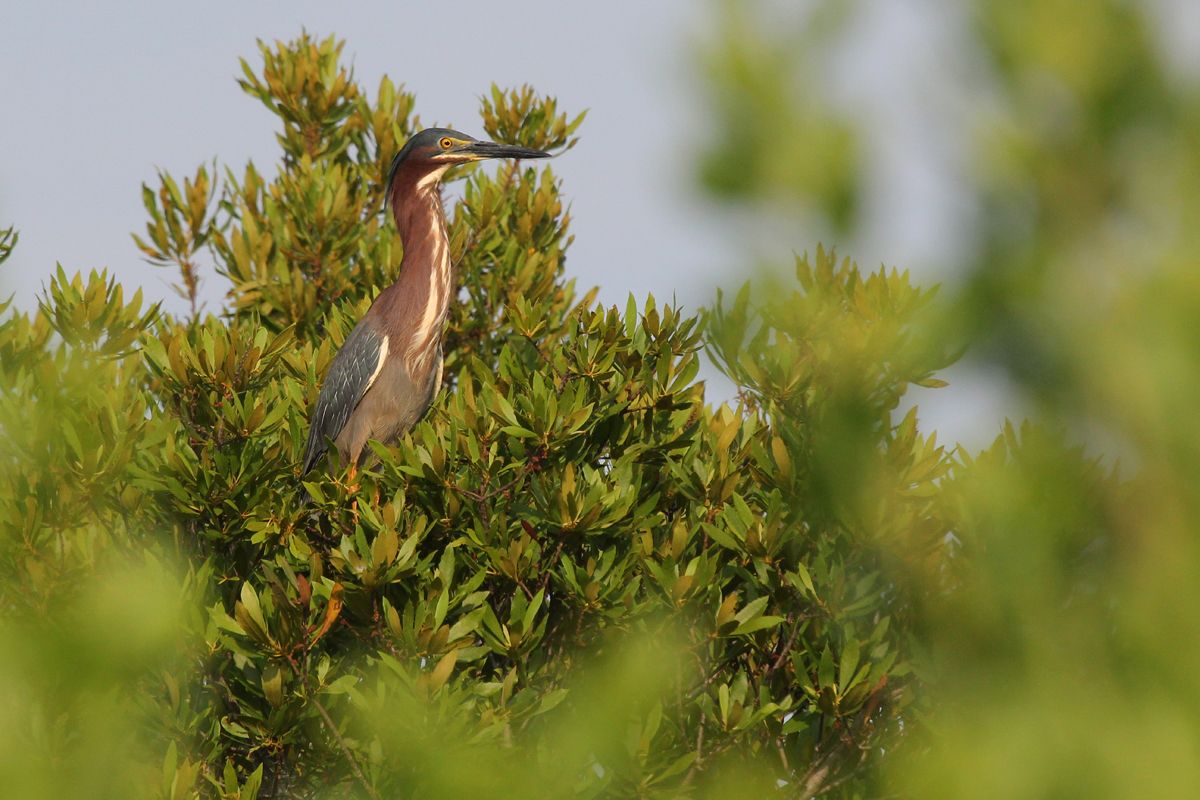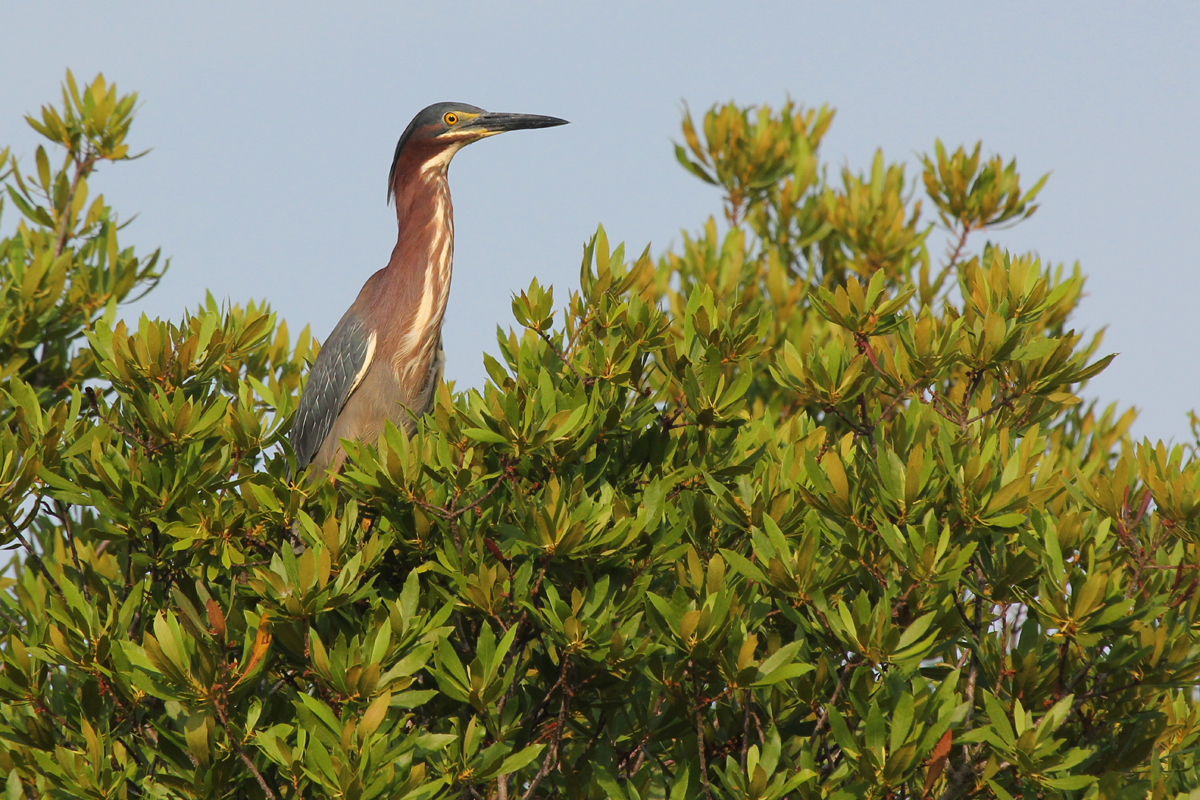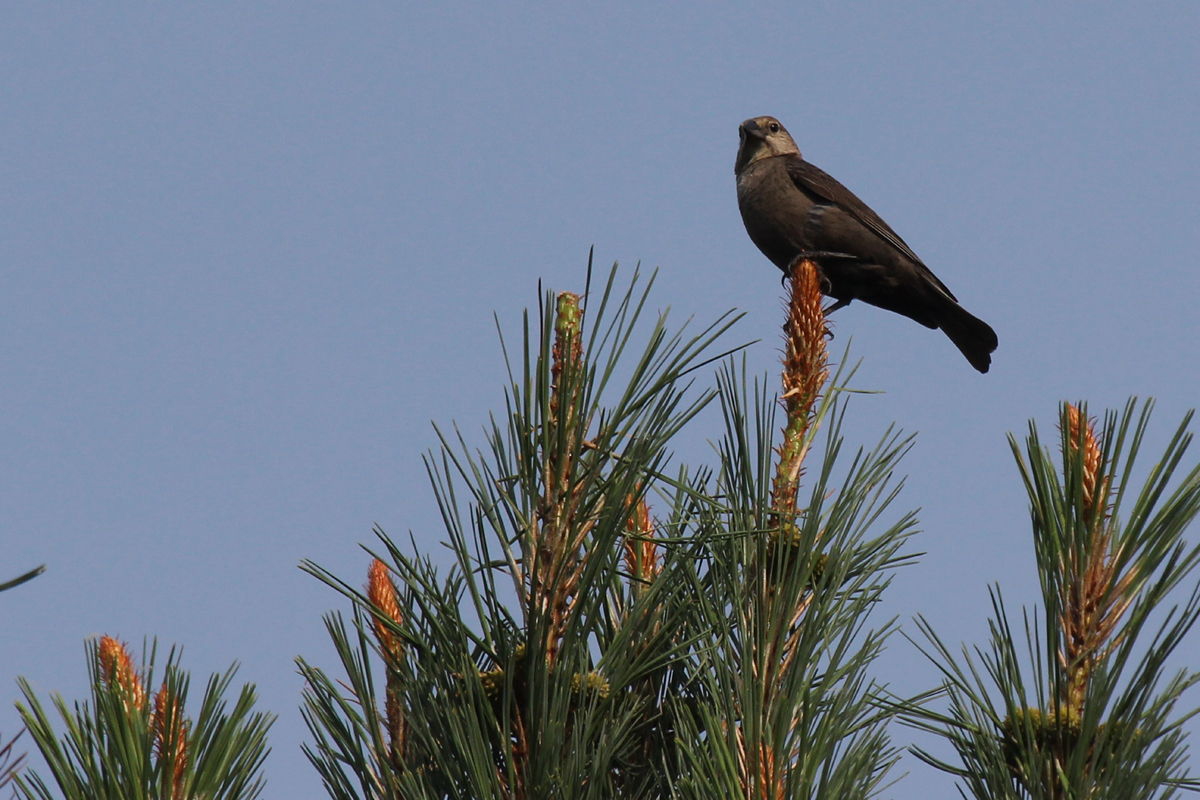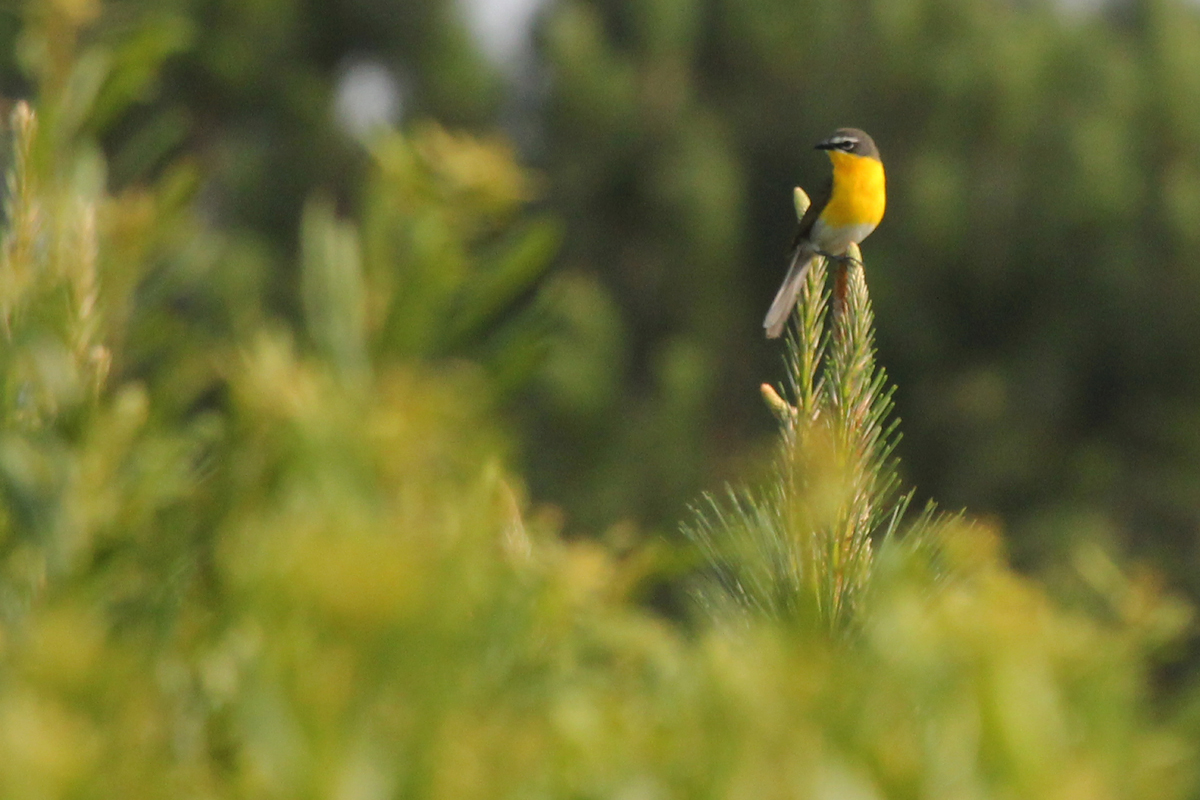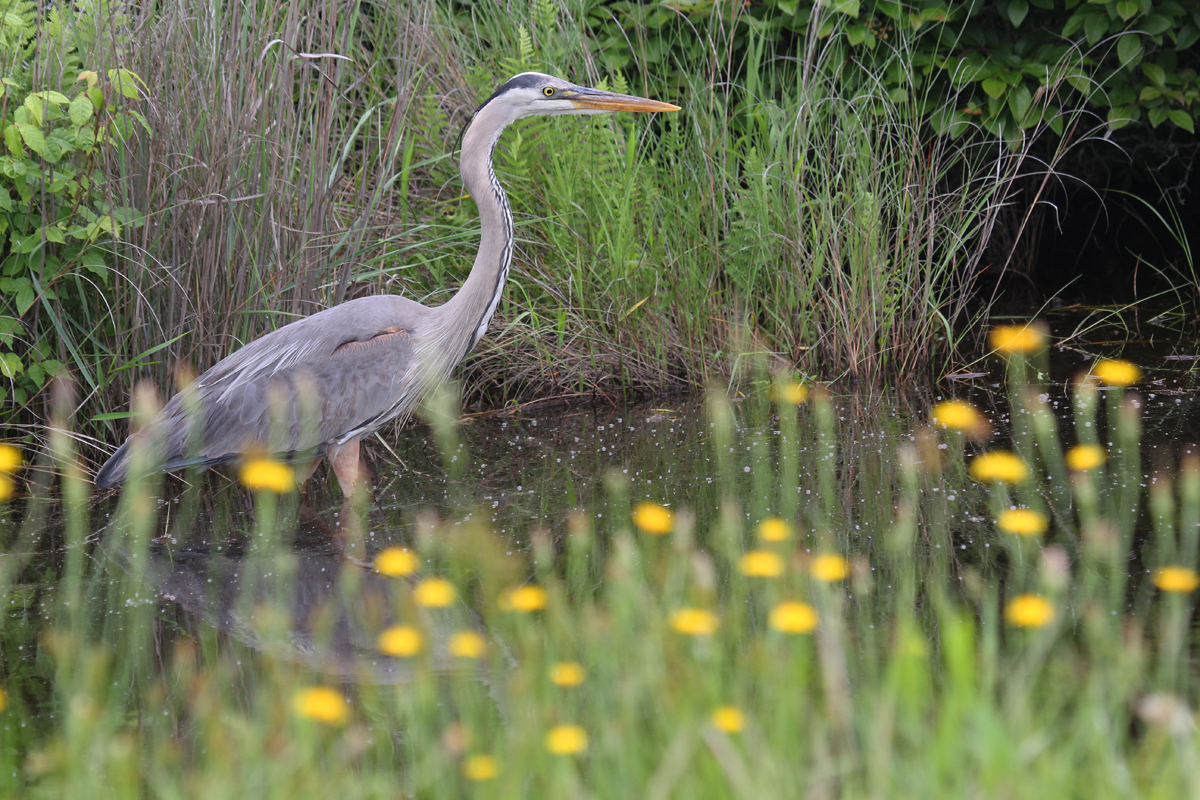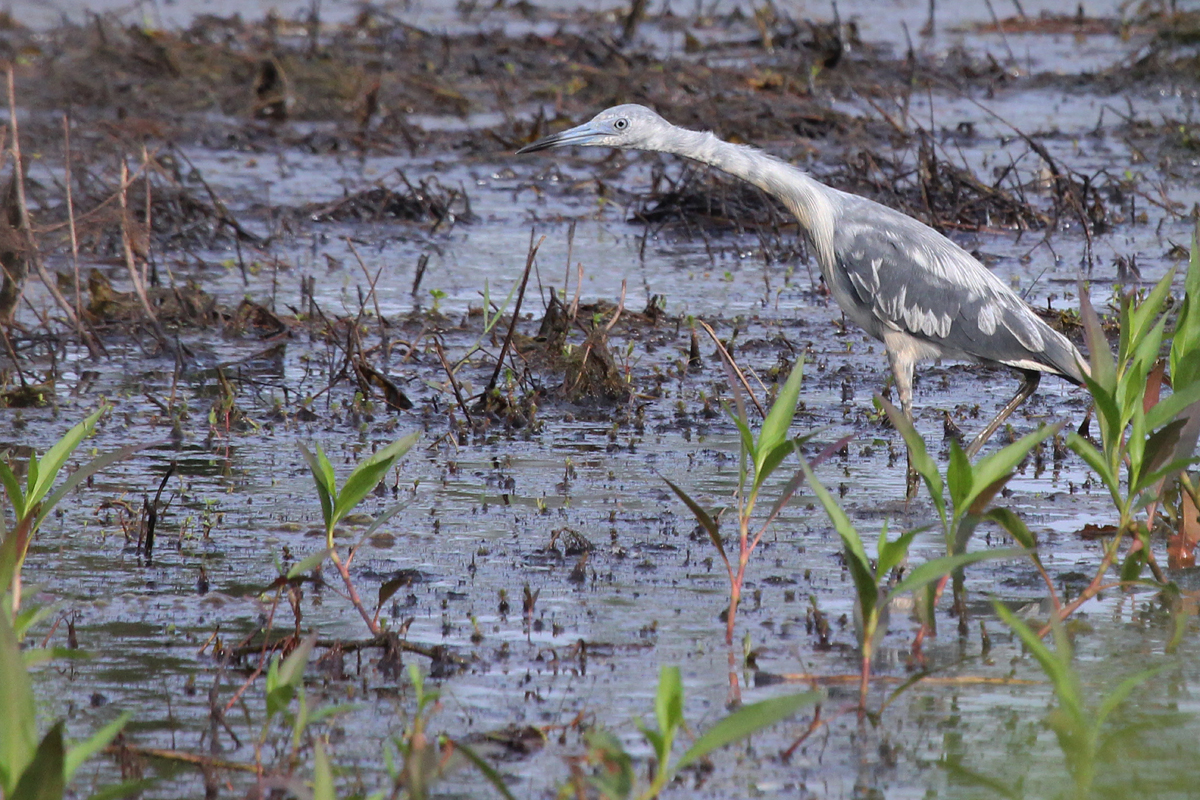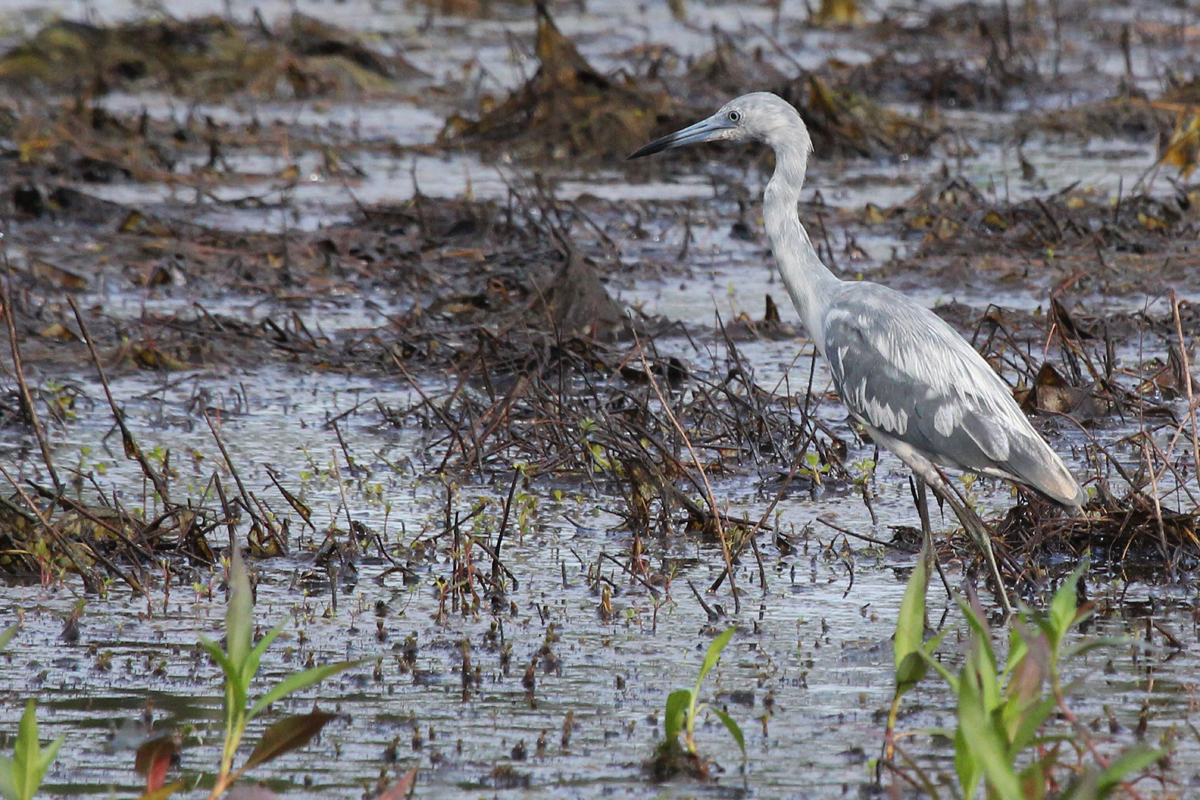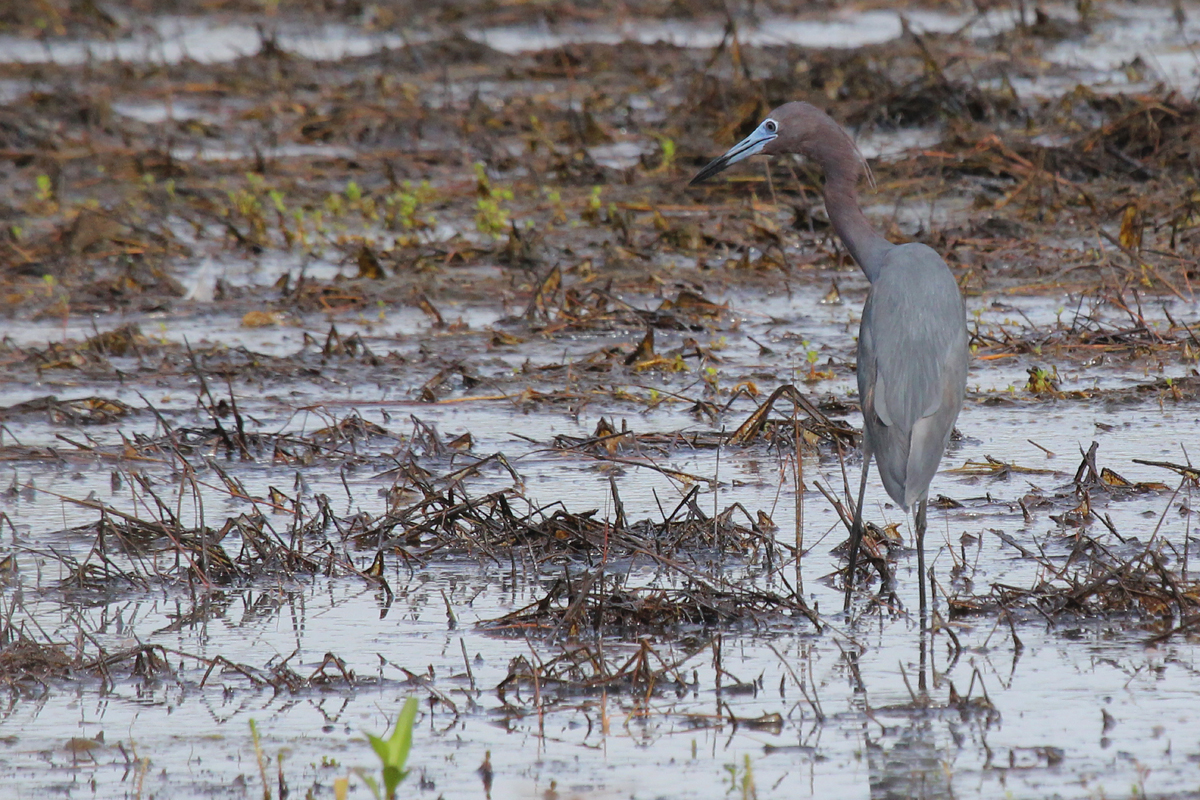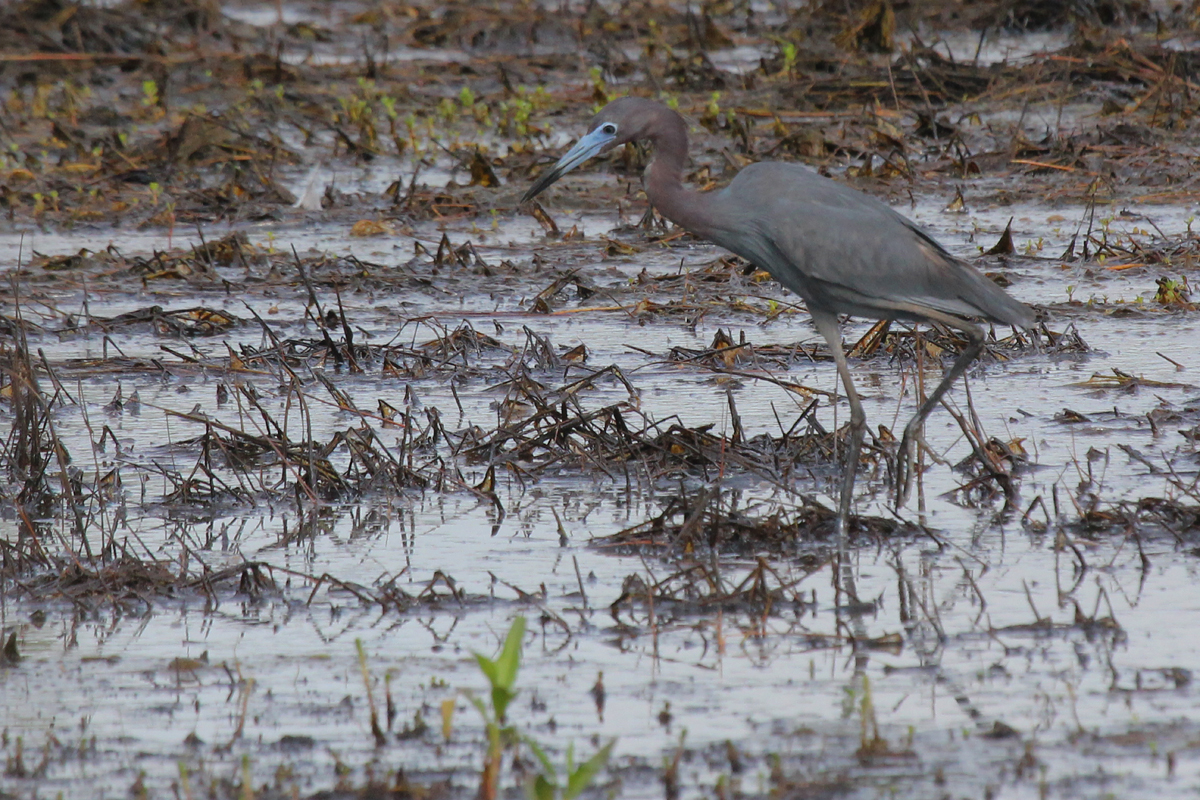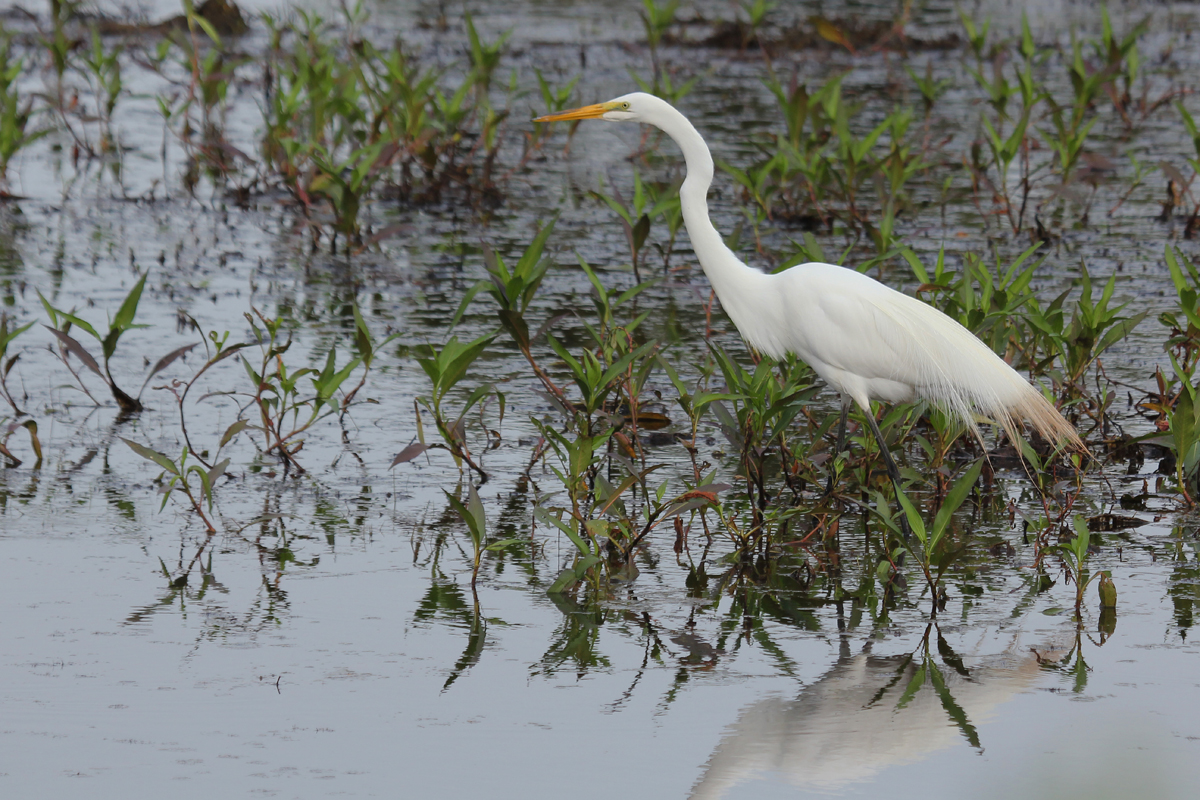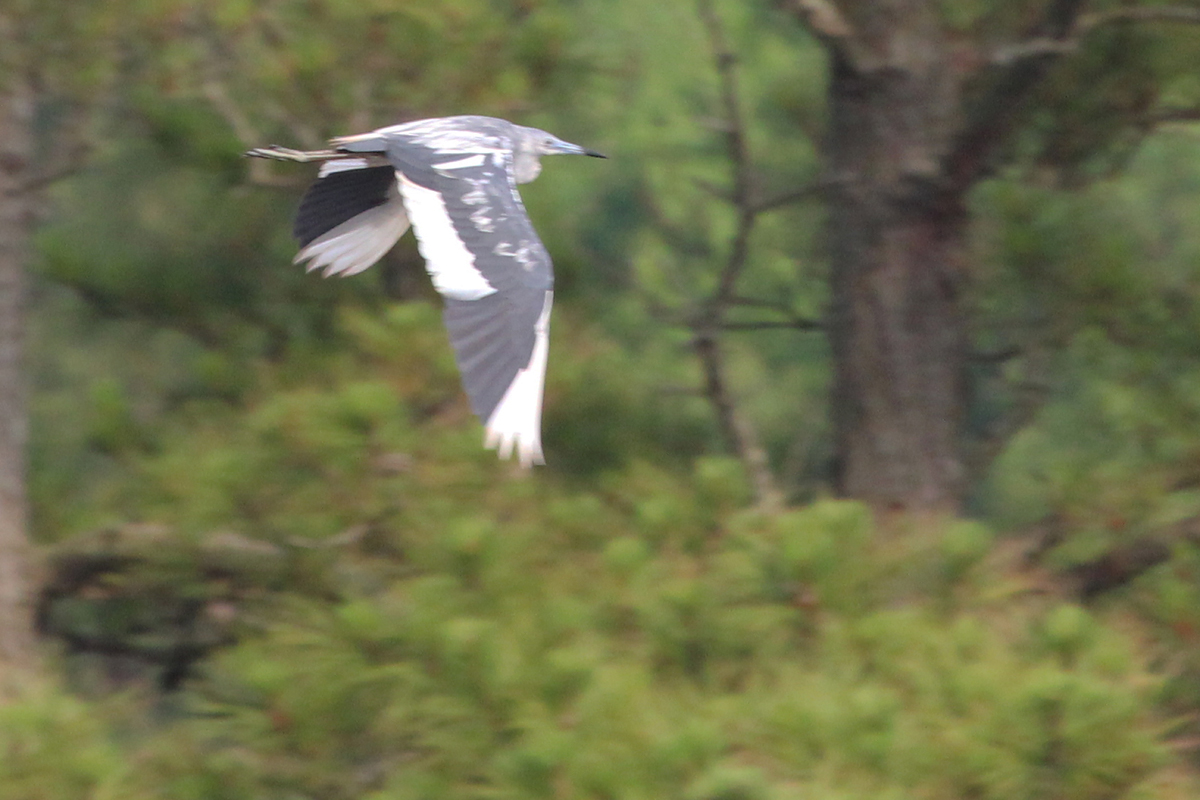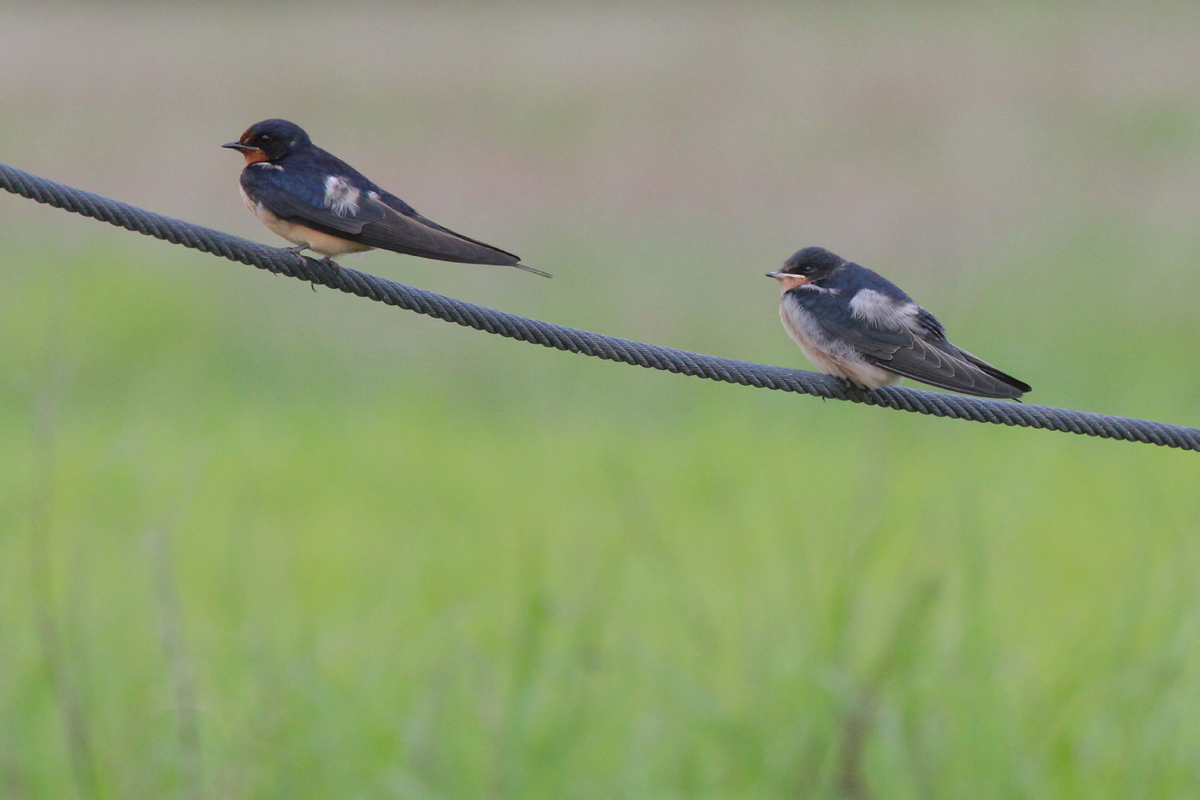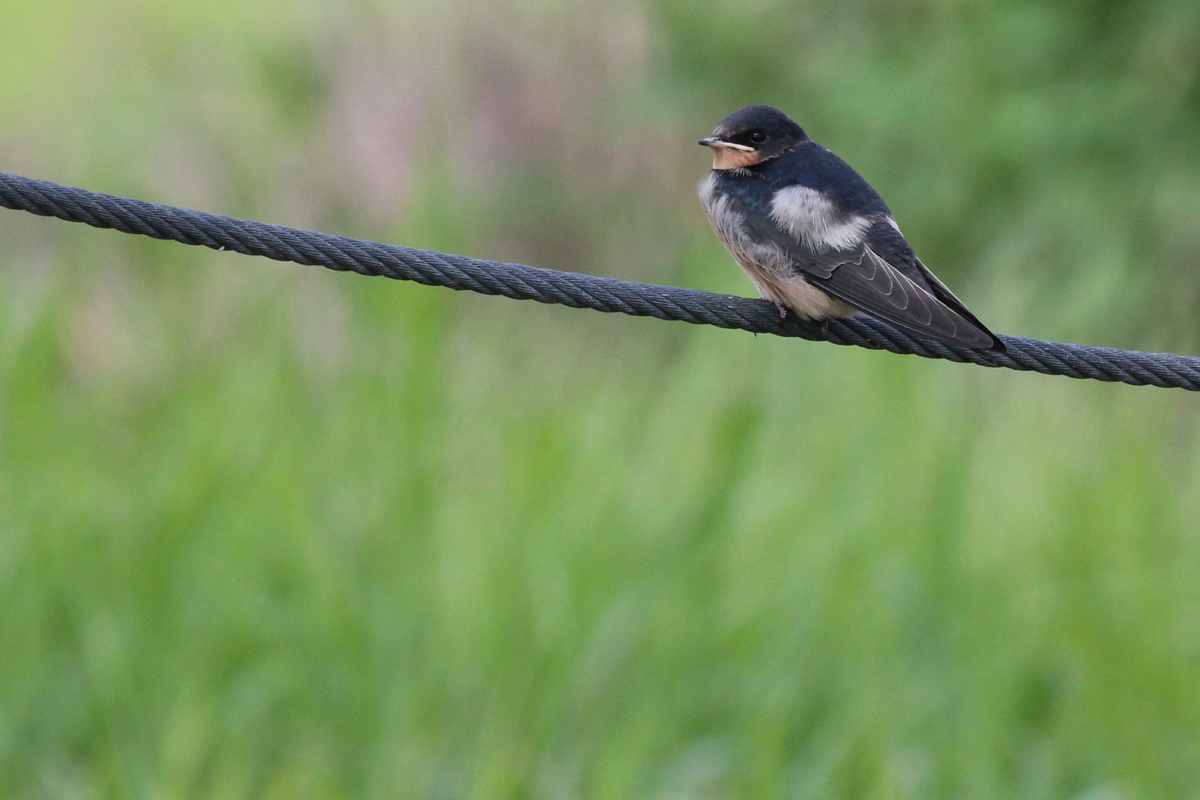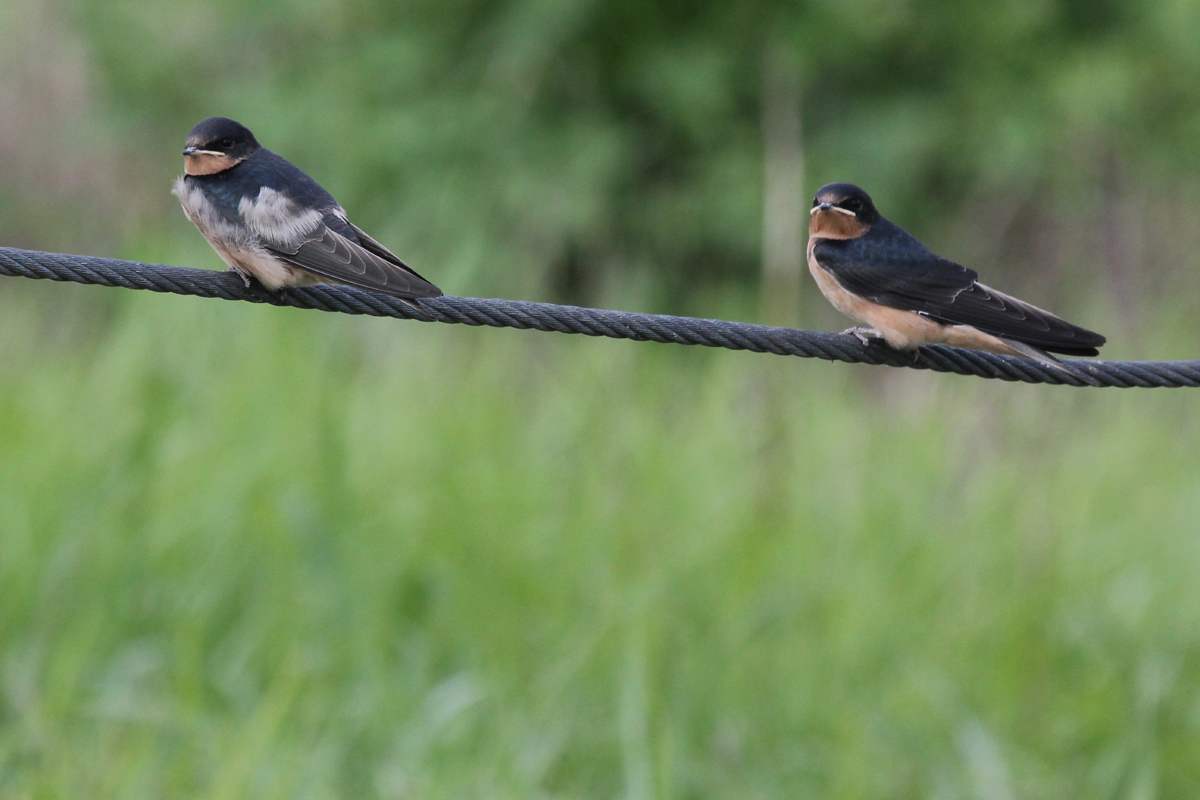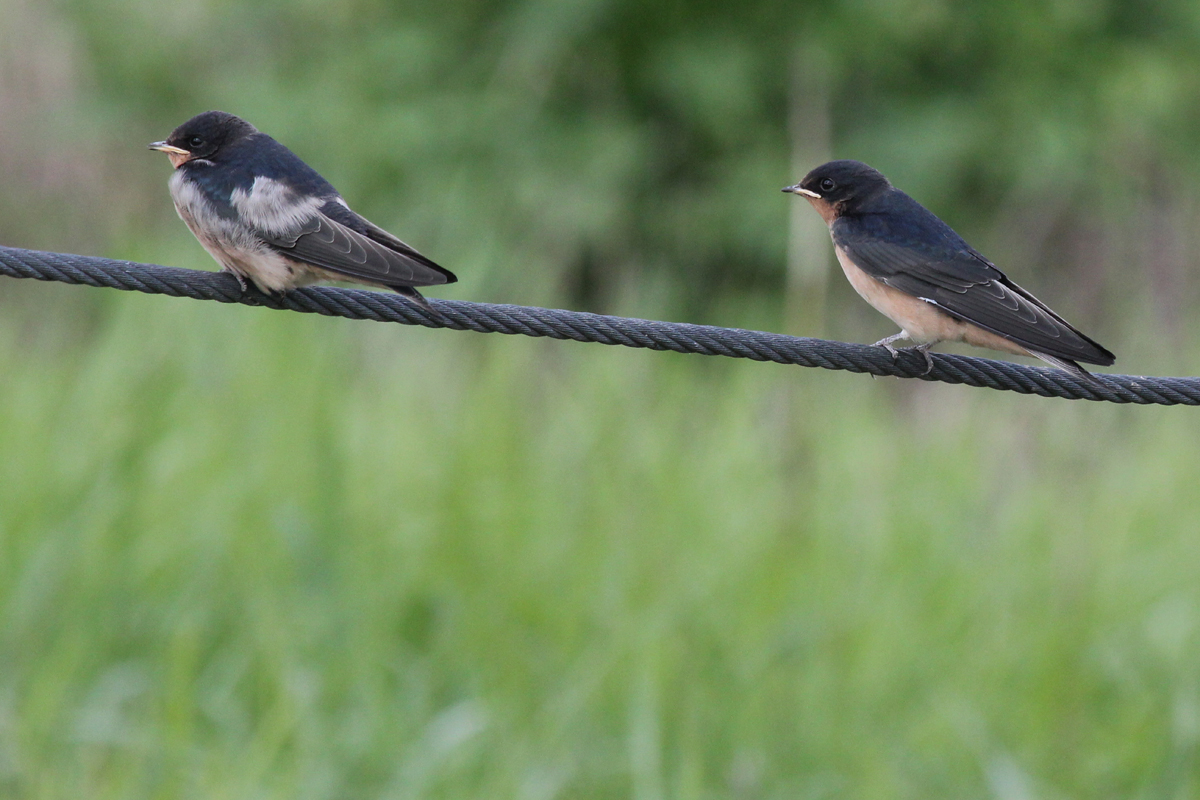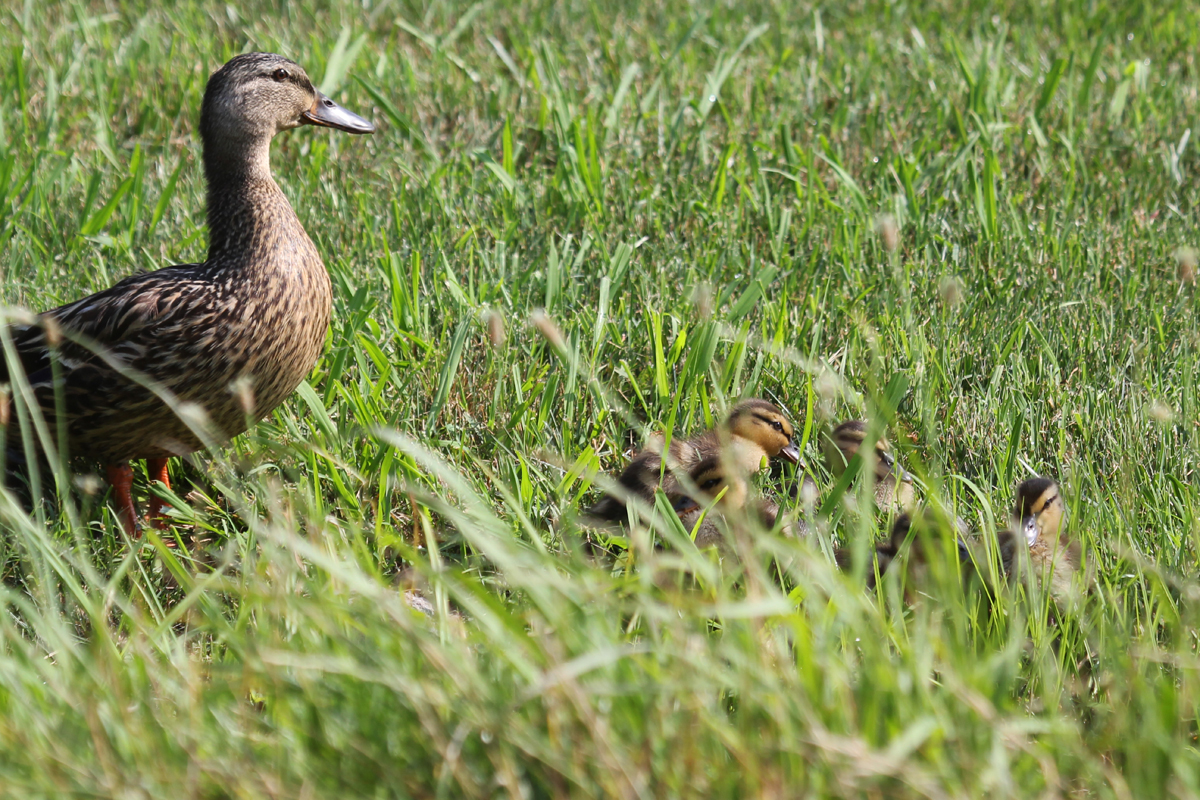 LOOKAHEAD: With early June completed, we have now bid farewell to Red Knot, Blackpoll Warbler, Gull-billed Tern, Spotted Sandpiper, Short-billed Dowitcher, Black-bellied Plover & Ruddy Turnstone (5 Jun expected departure) and White-rumped Sandpiper & Semipalmated Plover (10 May). Any records for these species moving forward will flag in eBird as 'rare', though techinically they are flagging for being found past their usual date of departure. If you observe any of these species near or after those dates, please try to document their occurrence to the best of your ability; it helps make eBird data & filters more accurate! From now through late June, we will not have any expected species arrivals, but from there moving forward, fall arrivals will be listed here each period (so stay tuned).
For further information regarding this thrice-monthly, online publication, please visit the Journal Overview Page which provides an in-depth explanation of the format, layout and composition of the journal. As always, thank you for reading, and please leave me a comment below (you may use your Facebook, Gmail or other accounts to easily do so), or just click the Heart icon to the lower right of this post to let me know you stopped in!