The mid-June reporting period typically tends to be one of, if not, the most challenging periods of the year for birders here on the coast. Perhaps it can be blamed on many of us still being worn out from the extra effort put forth into finding good birds during the spring migration window of late March to late May. However, with no expected departures after early June, and no expected arrivals until late June, species diversity truly reaches its lowest point for the year. The breeding season has taken control, and many species aren't as vocal as they were a few weeks ago, camouflaged well within the dense summer vegetation. Despite all this however, there is a major silver lining to be noted: that we've made it through the tough times, and species diversity will again start to rise soon! All that said, great birds still managed to be found in the city over the past ten days, and a remarkable third WARBLING VIREO for the year was even discovered! Like last period we had no expected arrivals/departures, but we had a number of unseasonal occurrences including records for HOODED MERGANSER, TUNDRA SWAN, RED-BREASTED MERGANSER, RUDDY TURNSTONE, AMERICAN COOT, BLACK-BELLIED PLOVER, SPOTTED SANDPIPER!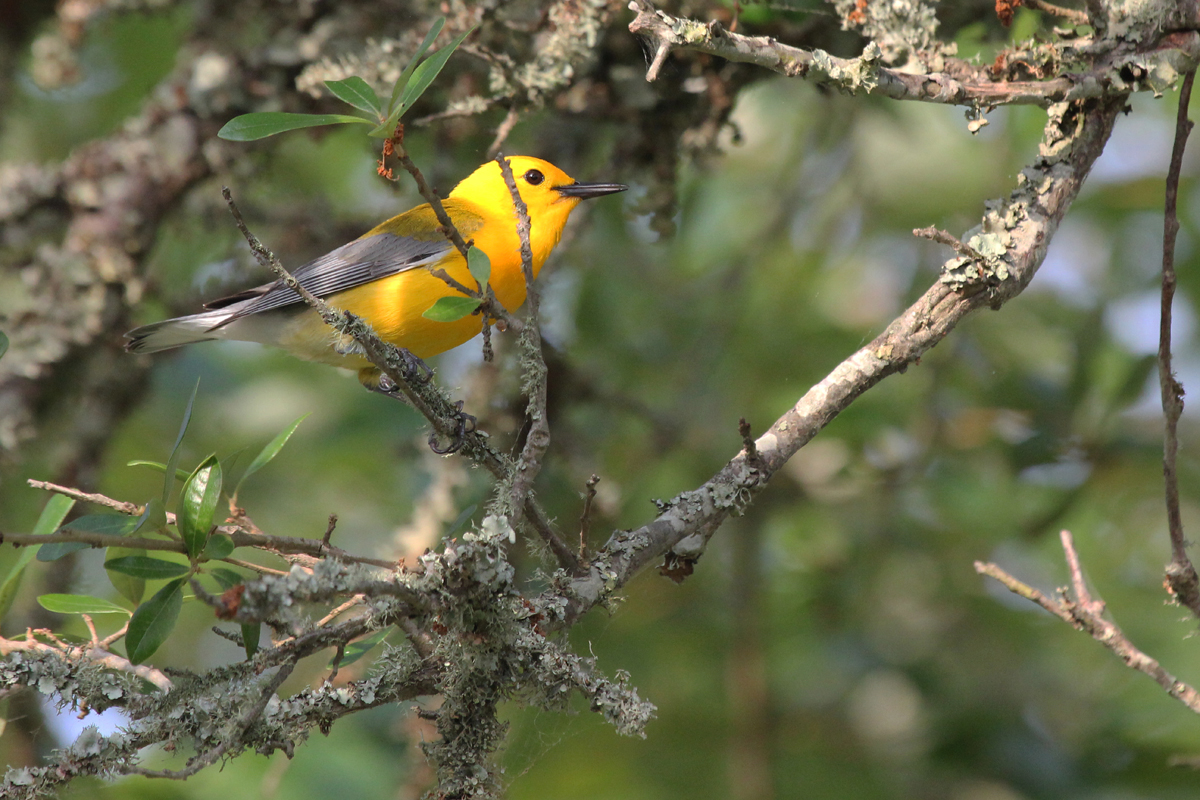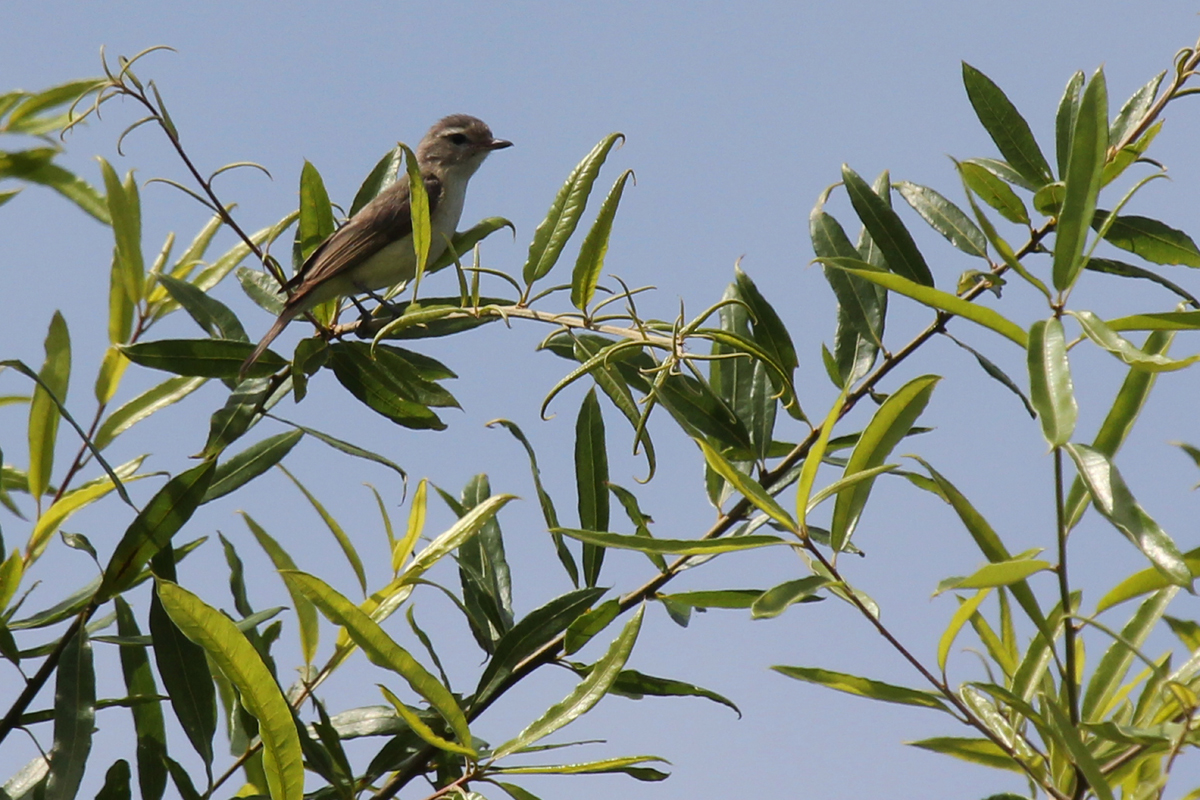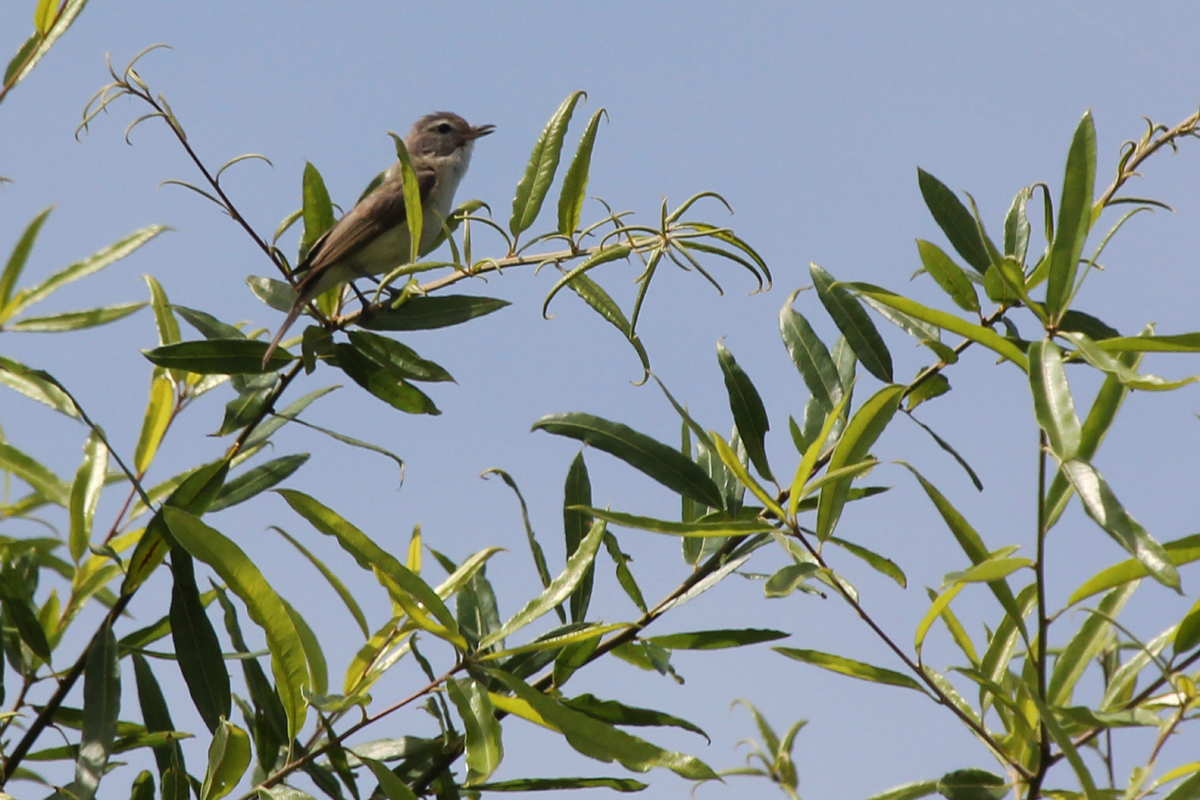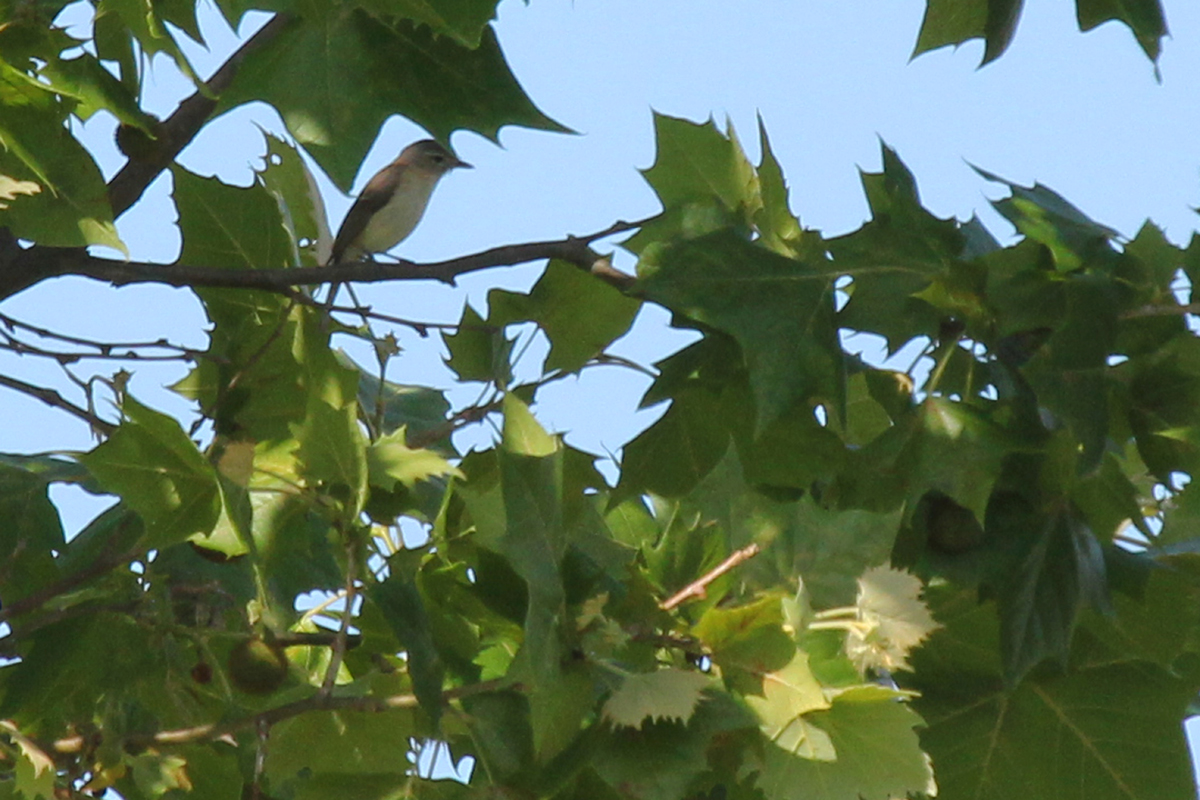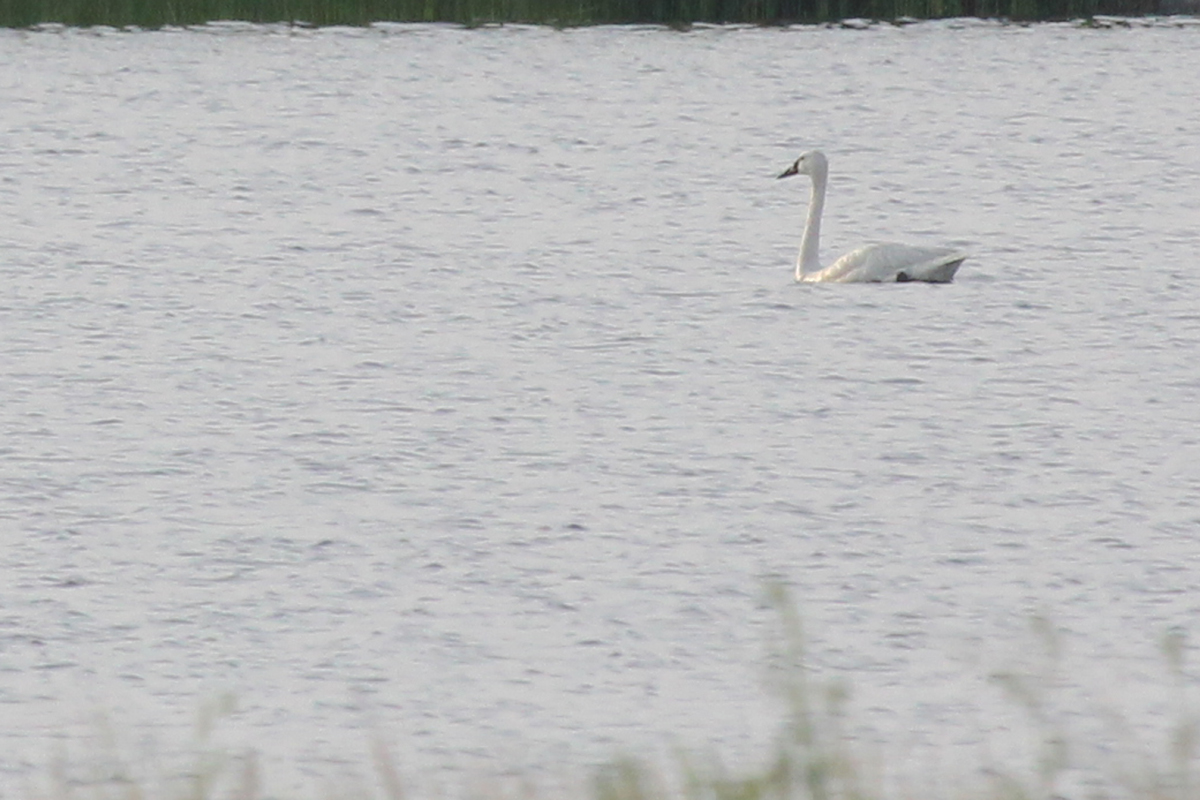 Leading the way this period, a remarkable WARBLING VIREO was documented in the Ashville Park neighborhood on 14 Jun (a.r. Michael Linz & Patty McLean). Incredibly, this is the first summer (Jun-Jul) record of this species in Virginia Beach, and according to eBird, it is also the first coastal summer record south of Sussex County, Delaware! This has been a truly banner year for this species locally, with other individuals noted previously at Back Bay NWR from 6-11 May (ph. Andrew Baldelli & Rob Bielawski) and in northern Knotts Island on 27 May (obs. Andrew Baldelli & Tracy Tate). In all years prior, combined, we had a total of four individuals noted in eBird, with one at First Landing SP, two at Back Bay NWR and one at Carolanne Farms Parks, so to note three individuals in the same year is shocking to say the least. Throughout the remainder of the period, the Ashville Park individual was observed by many locals and several times by the visiting birders who first found it! It has stayed within the same general area, roaming from the clock tower (which sits in the first roundabout east of Princess Anne Rd. on Ashville Park Blvd.) towards the forested tree line to the east, and across the storm water pond to the sycamore trees along Emelita Dr. With the last report for the period occurring 20 Jun (ph. Michael Linz & Patty McLean), it is very possible this bird will stay into late June (and potentially warrant a 'probable' breeding code for the Virginia Breeding Bird Atlas if heard singing). Certainly a bird to keep tabs on as we near July!
While the Warbling Vireo was the only true rarity observed during mid-June, we had a number of unseasonal occurrences for species that are expected at other times of the year, but rare when it comes to mid-June records. Most unusual, a female HOODED MERGANSER was photographed on a cypress lagoon at First Landing SP on 19 Jun (ph. John Aguiar). Though eBird lists this as the only summer record for the species in the city, it was mentioned by Robert Ake that a female with fledglings was observed in this park perhaps 30 years ago. Knowing this, it seems possible that breeding may have occurred this summer at the park, and it might be worth a walk through the park's Osmanthus Trail (and adjacent areas) to see if there is indeed a well concealed collection of youngsters near an adult female. Also unusual in the heat of June, a RUDDY TURNSTONE was photographed on the Chesapeake Bay's beach at First Landing SP on 11 Jun (ph. June McDaniels), and this site also held one of the lingering RED-BREASTED MERGANSERS through 12 Jun (also ph. June McDaniels). The presumed injured TUNDRA SWAN at Back Bay persisted through at least 17 Jun (ph. Rob Bielawski) on the C Storage Pool, distantly visible from the West Dike. Back Bay also held several other unusual finds, as the thrice-monthly impoundment survey on 15 Jun yielded a very late AMERICAN COOT, a surprise SPOTTED SANDPIPER and also a single BLACK-BELLIED PLOVER (obs. Robert Ake & David Hughes). The coot is excessively late, with the last prior record this year having occurred on 27 May (ph. Rob Bielawski) at Princess Anne WMA's Whitehurst Tract. Spotted Sandpipers typically start showing up around 30 Jun, but it is possible that this one, and another observed 20 Jun at Rudee Inlet (obs. Andrew Baldelli) may have oversummered, or they departed their breeding grounds north of here very early.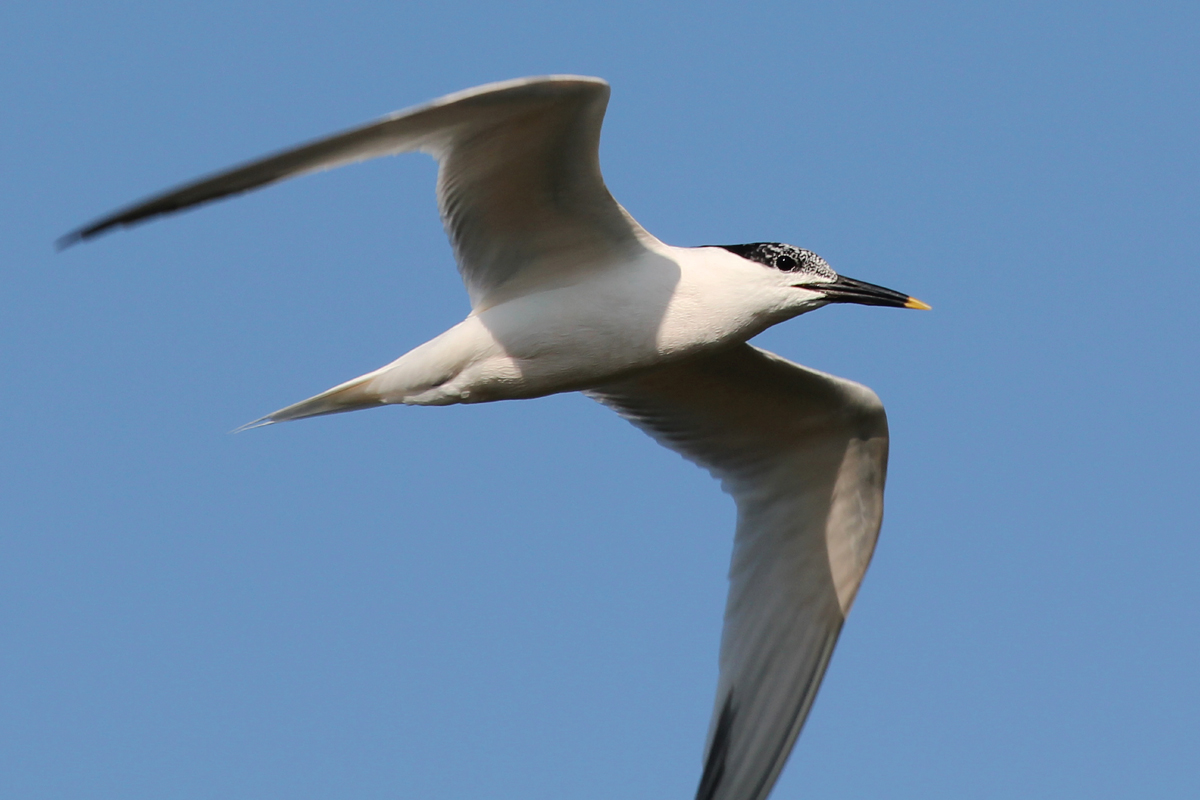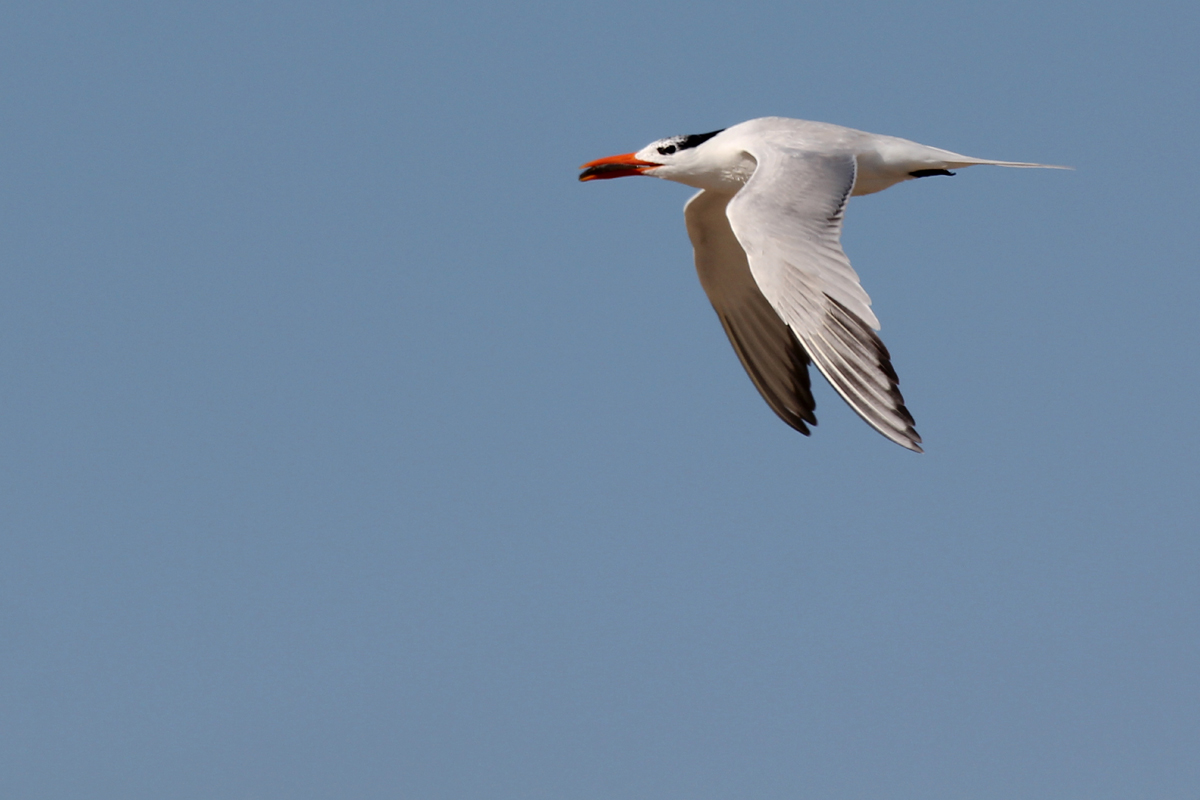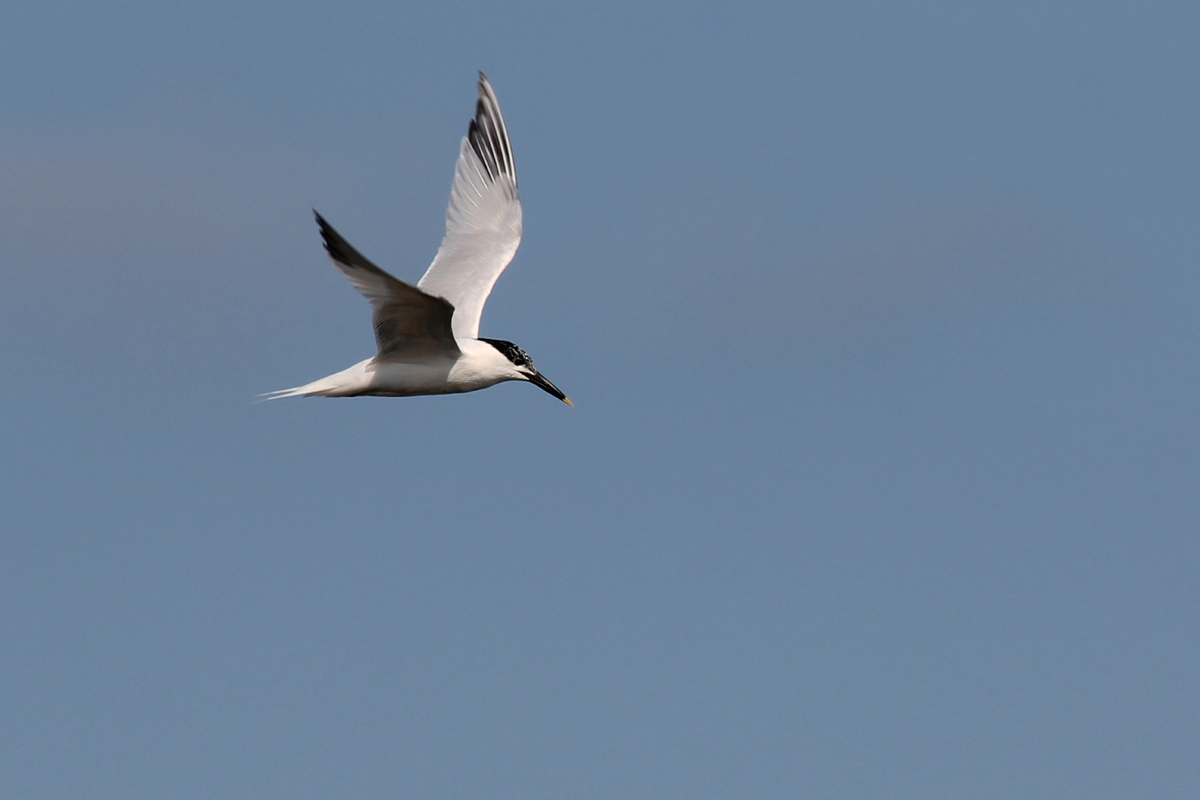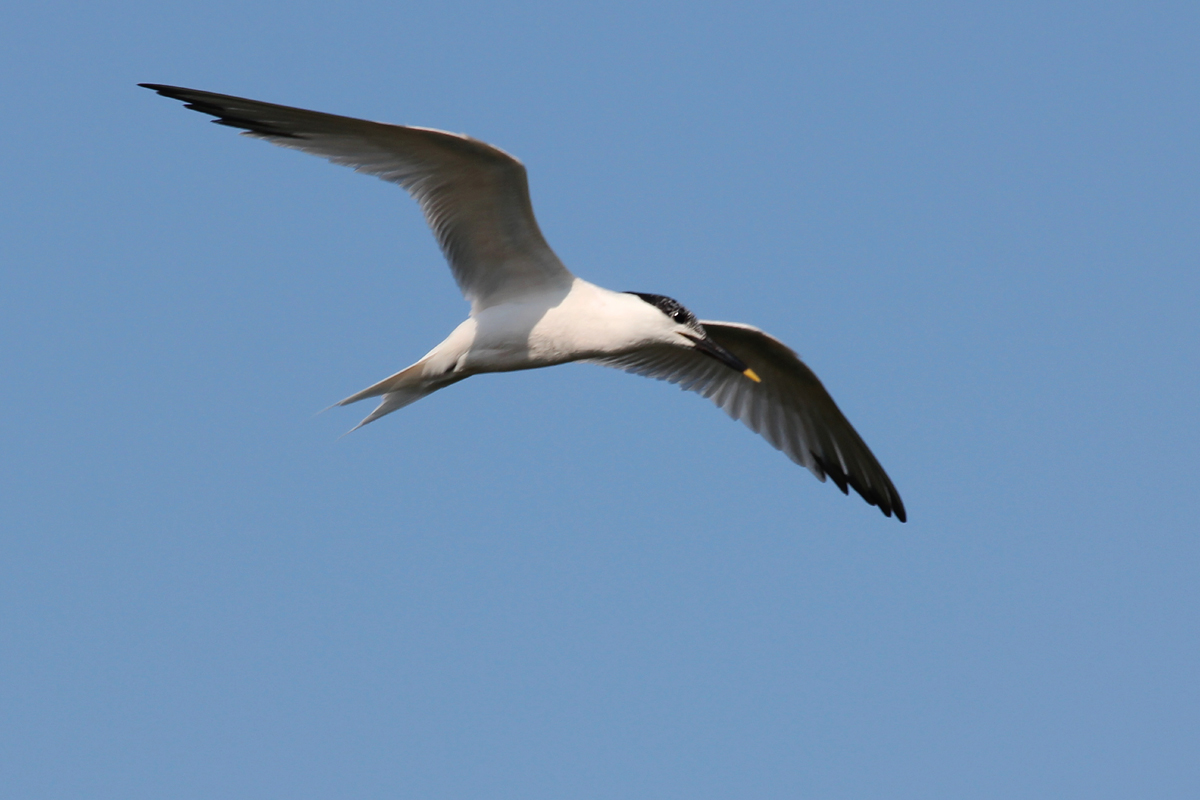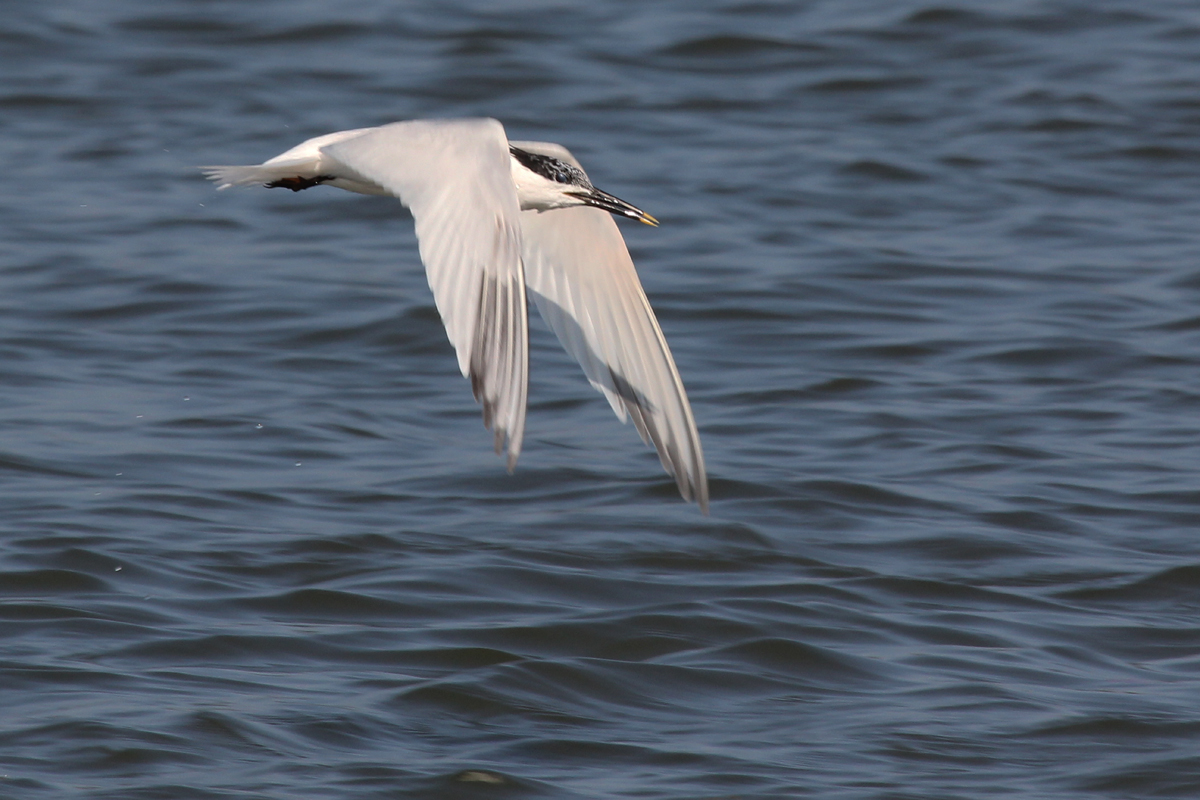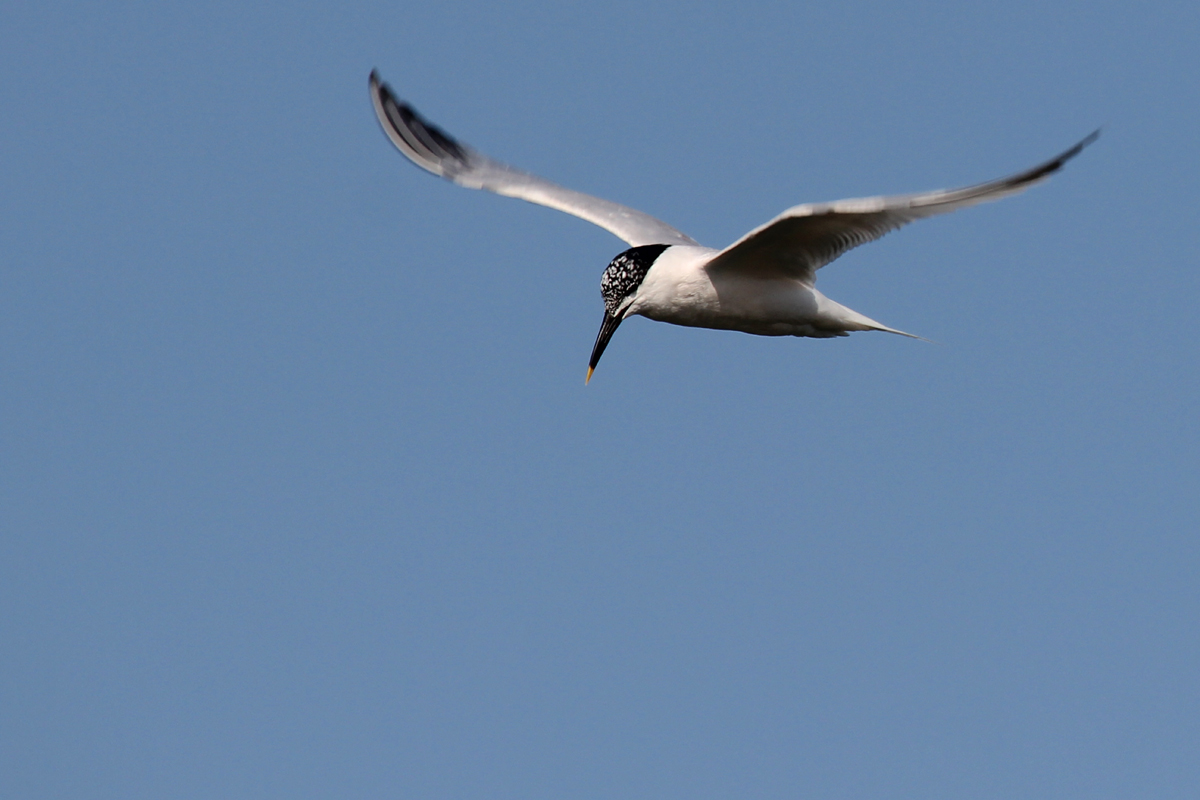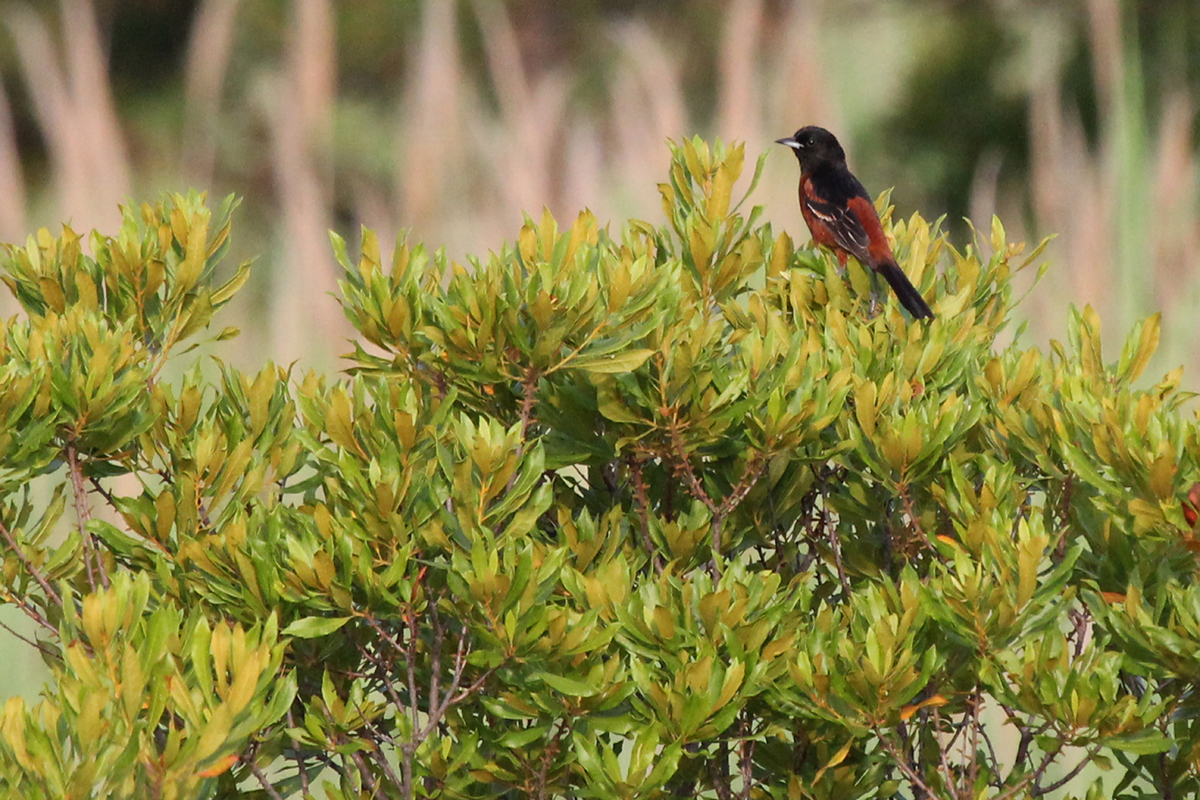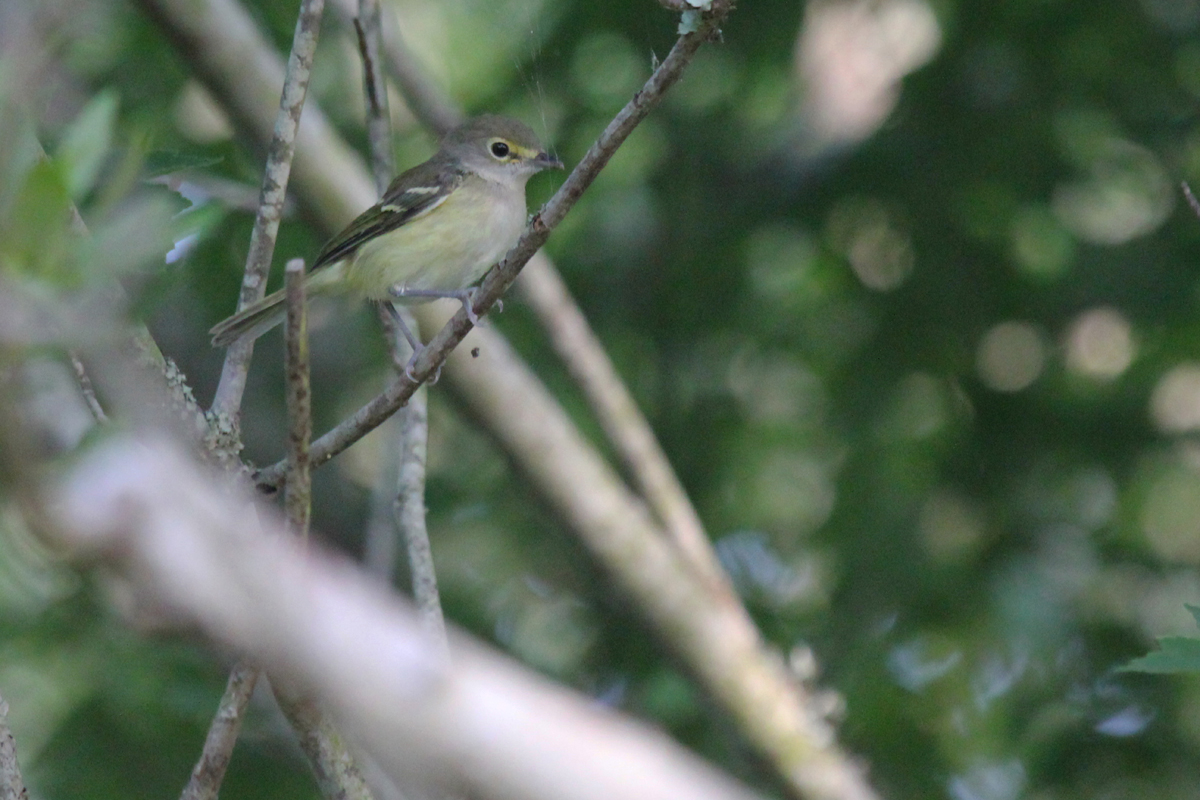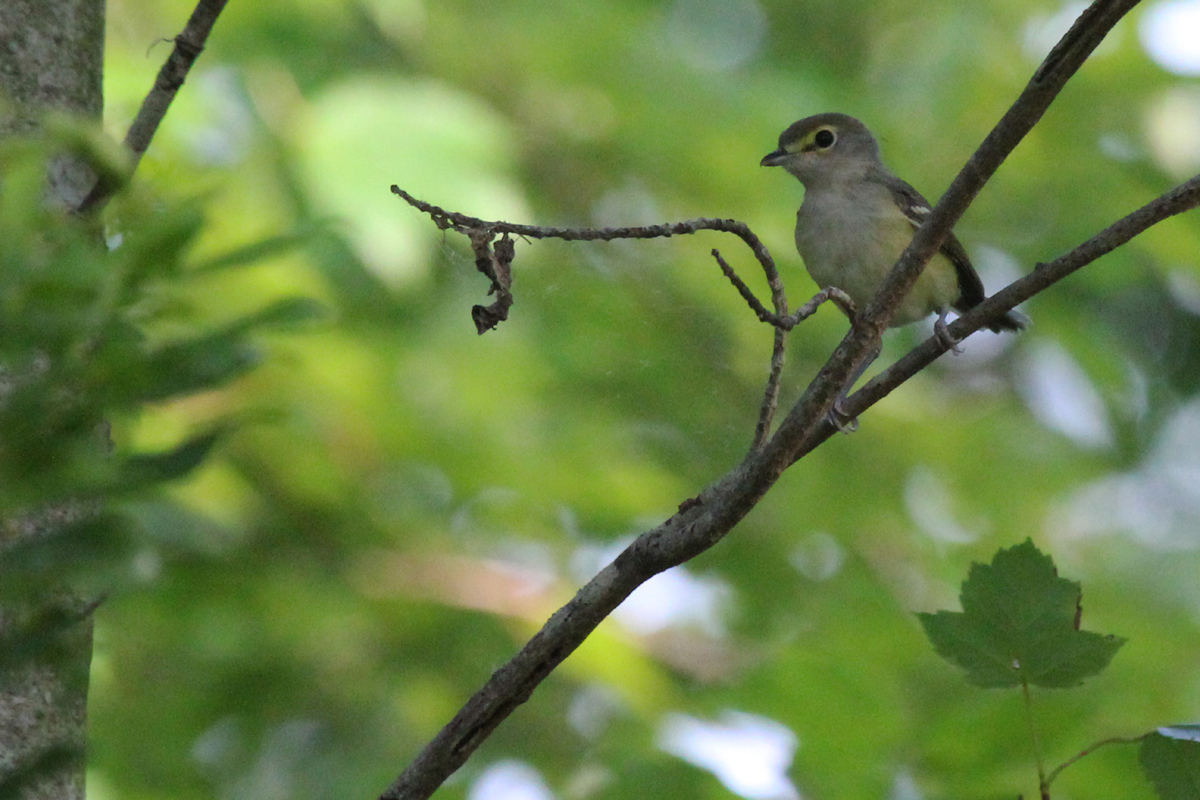 Some other interesting reports came in this period, with a pair of KING RAILS found at Princess Anne WMA's Whitehurst Tract on 12 Jun (obs. Andrew Baldelli); those being the first of their kind observed away from the main refuge area of Back Bay NWR. A vocalizing CHUCK-WILL'S-WIDOW was observed on 15 Jun (obs. Bill Oyler) and 19 Jun (a.r. Karen & Tom Beatty) along Colechester Rd., marking the second heard-record of one in the city this year (one previous early April record from False Cape SP). The only other 2018 record in Virginia Beach pertains to a surprisingly seen-only bird that was found at Marshview Park on 30 Mar (ph. Andrew Baldelli). During a seawatch at 85th Street Beach, a BLACK SCOTER and a JAEGER SP. Were observed on 17 Jun (obs. Andrew Baldelli & Tracy Tate). The 2nd Virginia Breeding Bird Atlas also received some confirmations of breeding birds during this period, including: Great Crested Flycatcher at Sandbridge on 13 Jun (ph. Mary Catherine Miguez), a Prairie Warbler carrying food & a recently fledged White-eyed Vireo at Back Bay NWR on 17 Jun (ph. Rob Bielawski), as well as a Yellow-crowned Night-Heron carrying nesting material and an Osprey feeding young at Carolanne Farms Park on 18 Jun (ph. Charlie Bruggemann).
WEATHER: Mid-June expectedly proved to be the hottest reporting period thus far for the year. The 97° F high on 19 Jun dethroned the former 2018 high temperature of 90° F set way back on 12 May! Average daily high temperatures were higher as a whole from early June, increasing 2.3° from 82.2° F to 84.5° (-0.7° from prior 10-year average), with average daily low temperatures following suit, rising 1.6° from 66.4° to 68.0° F (-0.7° from prior 10-year average). Overall, temperatures ranged from a minimum of 63° F (12 & 16 Jun) to a maximum of 97° (19 Jun). During the period, 1.19" of rain fell, spread across four days with measurable amounts, with a maximum of 0.63" falling on Monday, 11 Jun. Maximum sustained winds at Oceana this period were 24 mph and gusts reached 33 mph (19 Jun). The passage of a front and associated winds on 11 Jun produced a storm surge of just over 2 feet at the Sewell's Point tide gauge in Norfolk, which caused a preliminary storm tide of 4.71 feet (the highest achieved since the 4.96 foot mark on from 11:54 PM on 20 Mar to 12:00 AM on 21 Mar. Sunrise/sunsets varied from 5:44 AM/8:23 PM (21 May) to 5:45 AM/8:26 PM (20 Jun), which means despite losing a minute off sunrise as we near the Summer Solstice on 21 June, we still gained 2 minutes of daylight during this period with a total of 14 hours and 41 minutes of 'Length of Day' to close the period!
For those hoping to view every photograph submitted for Virginia Beach during this period, please see the complete listing for the month of June located on eBird's Media explorer by clicking here! Please remember, anyone with an eBird account also has the ability to rate these photographs (1-5 stars), and based on the average rating, this is how eBird populates anything media-driven on the website, particularly the Illustrated Checklists! So, if you're one of the many folks who enjoy looking at photographs of birds, take some time to click them all and rate them, it helps make eBird better and better each day!
LOOKAHEAD: With mid-June completed, we can once again look forward to arriving birds, as the "fall" migration season begins soon for shorebirds. In late June, we lead off with Spotted Sandpiper's expected 30 Jun, though there was already a pair of reports this period. In the next report, we'll be truly back in business with expected arrivals for numerous shorebird species, so stay tuned!
For further information regarding this thrice-monthly, online publication, please visit the Journal Overview Page which provides an in-depth explanation of the format, layout and composition of the journal. As always, thank you for reading, and please leave me a comment below (you may use your Facebook, Gmail or other accounts to easily do so), or just click the Heart icon to the lower right of this post to let me know you stopped in!