After enduring the effects of back-to-back nor'easters in early March, we were frustratingly subjected to yet another pair of coastal storms this reporting period. The first of the storms (dubbed Winter Storm Skylar by The Weather Channel) was responsible for up to a couple of inches of snow falling throughout the city on the evening of Monday, 12 Mar, just when we all thought winter might be reaching an end! At the closing of the period, strong onshore winds and intense rainfall hit the city due to the offshore passage of a staggering 4th nor'easter of the month (dubbed Toby this time). As always, the weather didn't stop birders from giving it their best efforts. Top records for the period included a new rarity report for a Back Bay AMERICAN AVOCET, as well as continuing rarity reports for Lake Joyce's drake EURASIAN WIGEON & both the immature and adult ICELAND GULLS at the Oceanfront. A very early first-of-season (FOS) arrival was logged for WHITE-EYED VIREO, and an on-time arrival was reported for YELLOW-CROWNED NIGHT-HERON!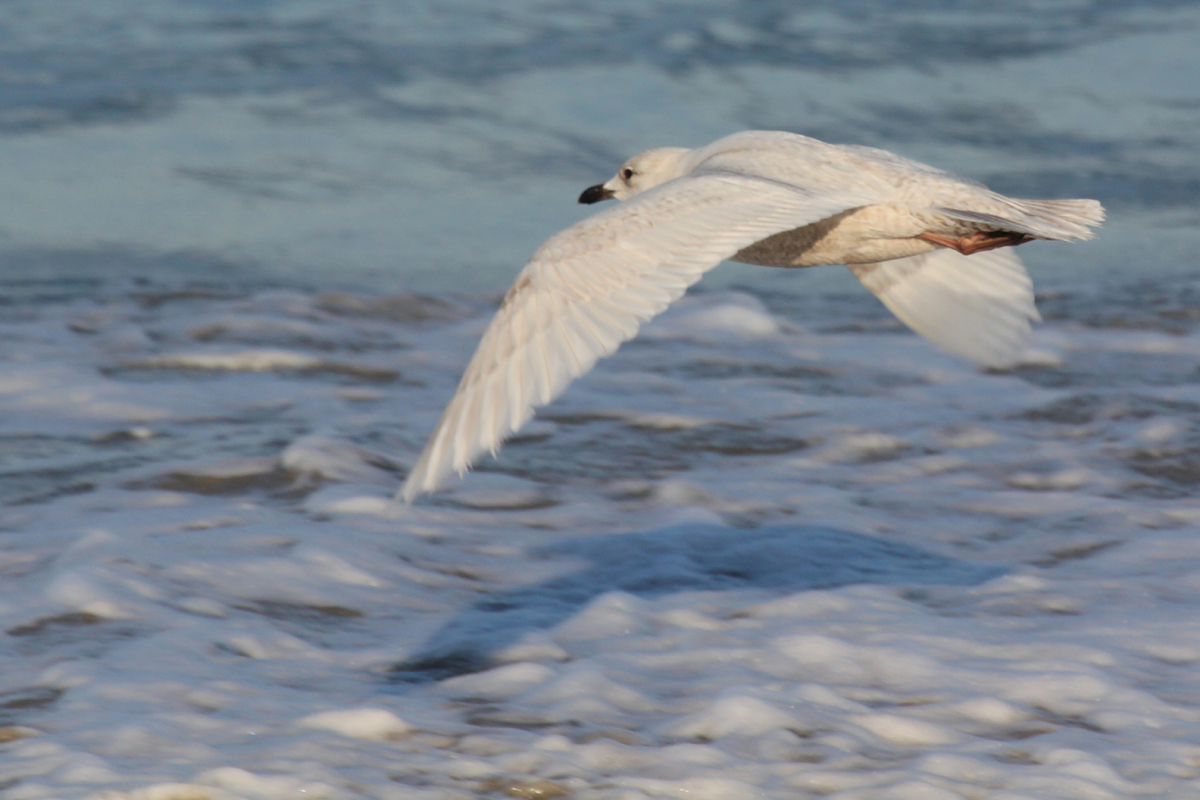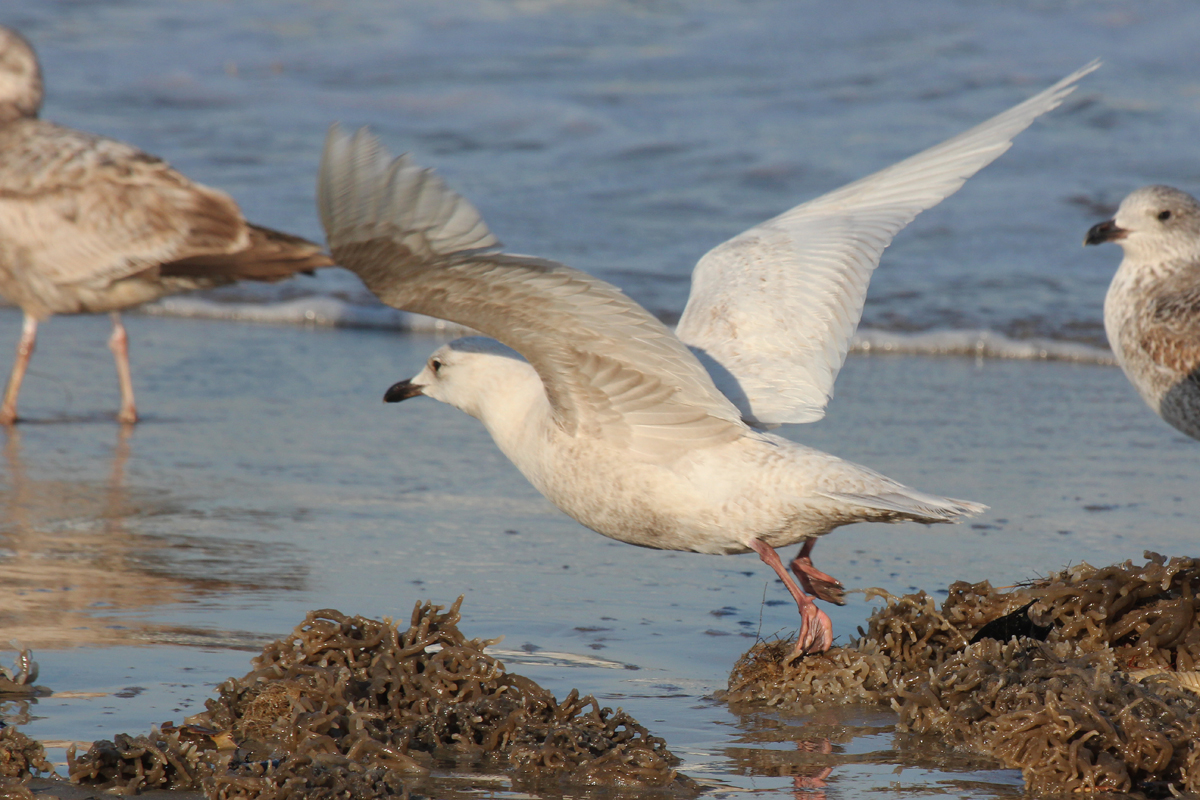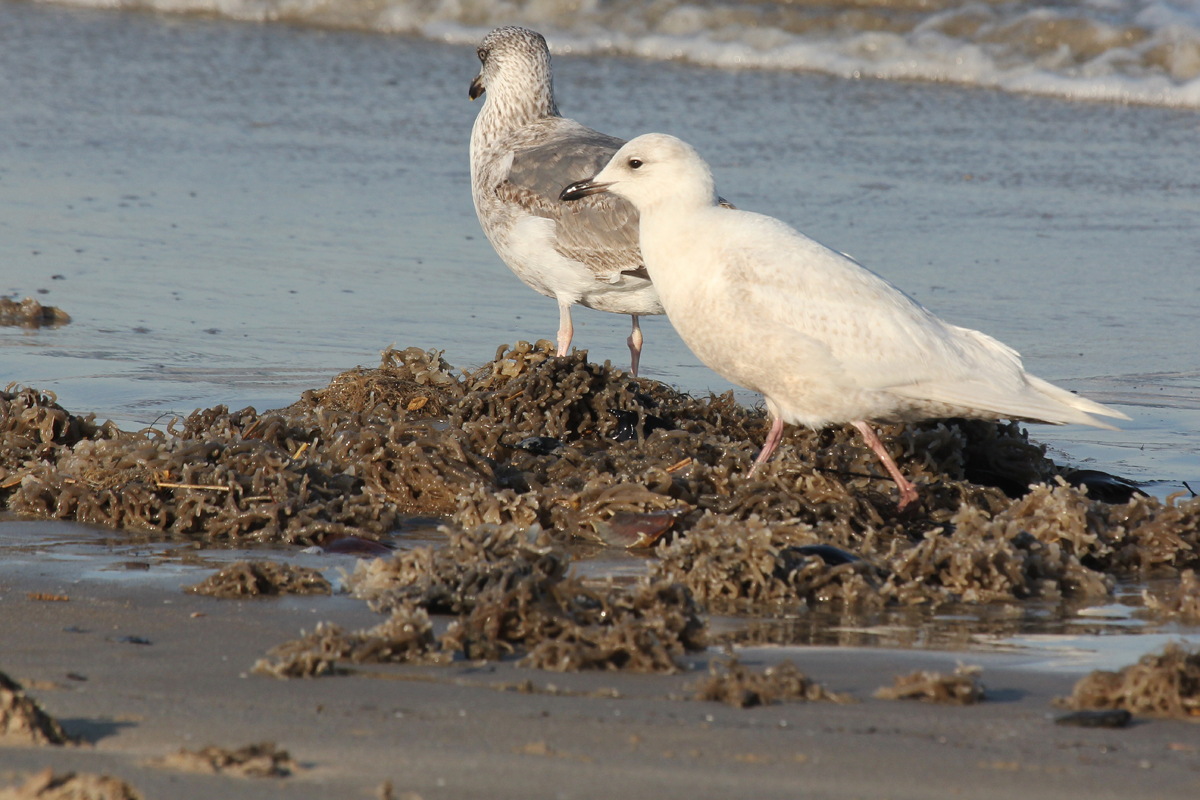 Our first AMERICAN AVOCET of 2018 was the clear highlight during the reporting period, having been found during the scheduled private impoundment survey at Back Bay NWR on 15 Mar (obs. David Hughes / Loretta Silvia / Darol & Tony Wood). This is the American Avocet eBirded in the city limits since one was found (also at Back Bay NWR) on 23 Sep 2017 (obs. Andrew Baldelli & Tracy Tate). Even more interesting though, this is the first spring record for the species in the city dating all the way back to 2014, when one was reported on 25 Apr (obs. Richard Taylor). In Virginia, this species is noted almost exclusively at Craney Island in Portsmouth, but transients are noted annual in the coastal counties. One was observed recently in Hampton as well, so the species is clearly on the move right now, and needs to be watched for in any appropriate habitat (aside from Back Bay, Princess Anne WMA's Whitehurst & Beasley Tracts come to mind as potential locations).
As far as continuing rarities go, the drake EURASIAN WIGEON first found at Pleasure House Point NA on 11 Feb (obs. Jason Schatti), and then re-found roughly a mile to the west at Lake Joyce near Shore Drive on 19 Feb (ph. Timothy Barry) continued to be noted through 18 Mar (obs. Kathy Spencer), and last photographed 16 Mar (ph. June McDaniels). It has continued to be most reliable on the tributary finger of Lake Joyce immediately north of Shore Drive, to the east of Dubay Properties / Law Offices, with all records during this period occurring at this location, as far as I know.
Each of the previously found ICELAND GULLS were observed again during mid-March! The immature (first cycle) found at 76th Street Beach (obs. Jason Schatti, later ph. Jason Schatti on 10 Mar) was photographed at 82nd Street Beach on 15 Mar (ph Rob Bielawski), and the adult Kumlien's-race individual found 9 Mar at 57th Street Beach (obs. Andrew Baldelli, later ph. Karen & Tom Beatty) was observed again on 11 Mar (last ph. Steve Myers). As mentioned last period, the adult is likely the same bird that has been present along the north end of the Oceanfront since 20 Dec (ph. Andrew Baldelli), and the younger bird could be a new record, or one that has been reported anywhere from Rudee Inlet to Lynnhaven Beach to the Chesapeake Bay Bridge-Tunnel Islands throughout the winter; unfortunately no way to tell for sure. 57th Street is an ideal spot to continually check since there is available (free) public parking on the street. On 15 Mar, the gull flock was dispersed anywhere from about 80th Street on up to the southern limit of Fort Story. These birds are likely still present, or will be once the most recent nor'easter lets up, so if you haven't given them a shot yet, go try to see them before they depart; they are truly a lovely gull species.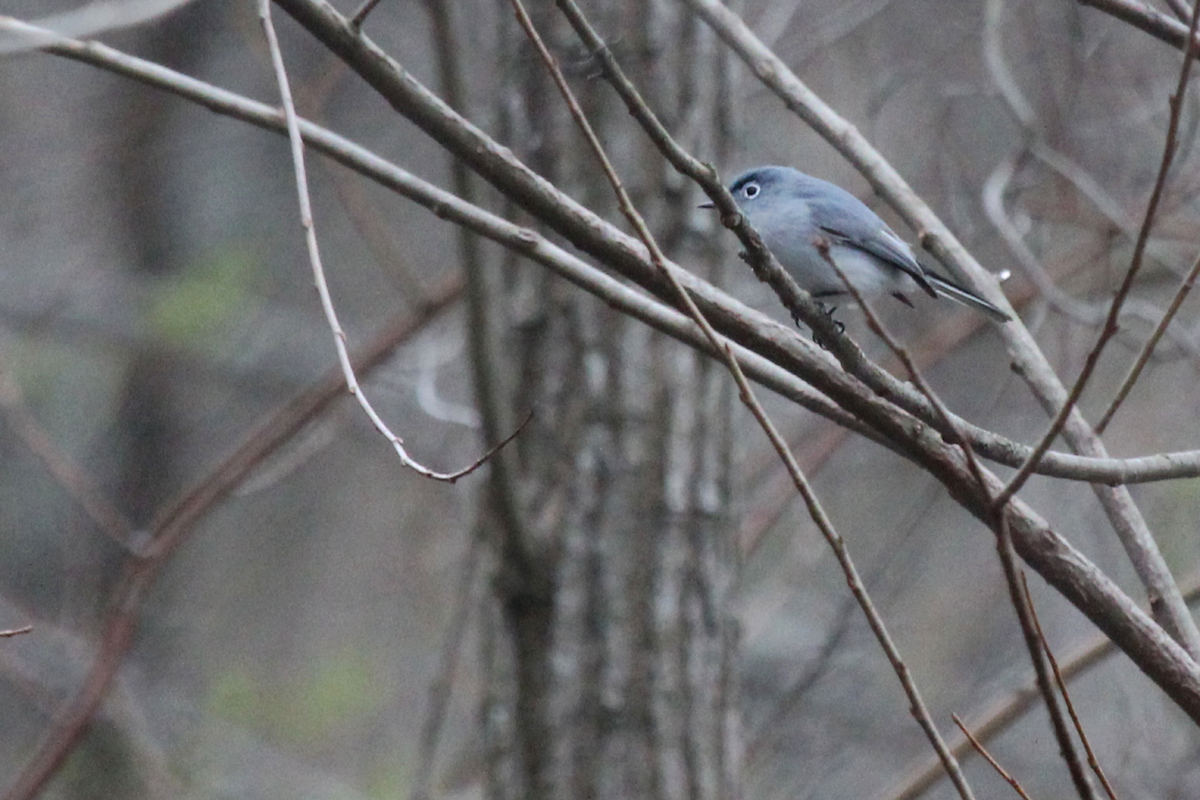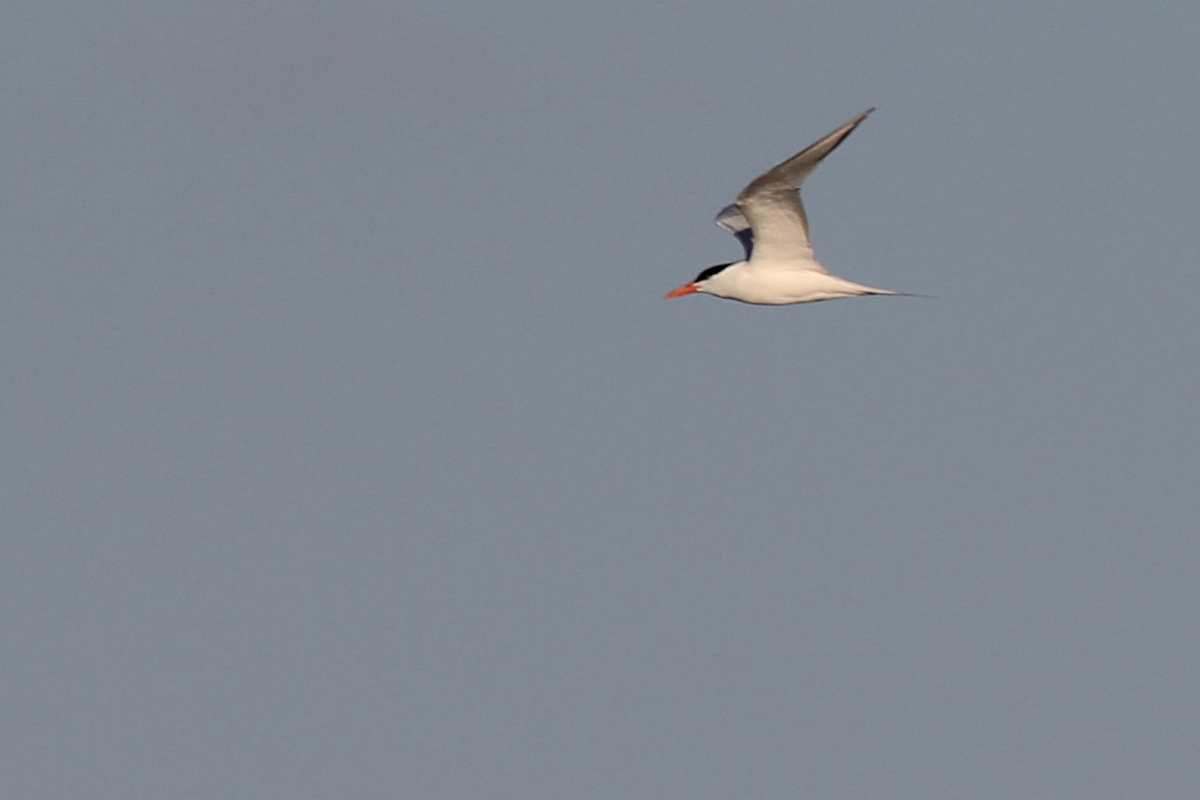 Extremely early for the species to arrive in Virginia Beach, a WHITE-EYED VIREO photographed at Camp Pendleton SMR (Restricted Access) on 18 Mar (ph. Karen & Tom Beatty) matched the earliest eBird record for Virginia Beach, with a 2016 arrival on the same date at Back Bay NWR (obs. Karen & Tom Beatty). Typical arrival for this species here is currently set at 5 Apr, so it will be interesting to see just how long we wait for a second record to pop up somewhere away from the first (so we know it isn't likely the same individual). With this species, it is also possible that the individual managed to winter in the city, or very close by. In most winters, this species is known to occur at Great Dismal Swamp not too far west of here, so it is plausible. However, with the brutal conditions birds were faced with on the coast since December, it seems more likely that this is just an early arriving bird (which hopefully survives the current nor'easter).
An almost-perfect arrival date was achieved for YELLOW-CROWNED NIGHT-HERON when an adult bird was observed at Pleasure House Point NA on 19 Mar (obs. Bob Swaider, later obs. Jeffrey Marcum). This beat the average arrival date of 20 Mar by just a single day, and moving forward, the species will not flag in eBird until late October (or if someone reports a very high count before then, though 40+ are expected on lists at the park in Jul/Aug!). Last year's first arrival for the species occurred at the rookery in Thalia, along Dale Drive (please be respectful of this nesting area if you visit). So, it was interesting to get the first report this year from Pleasure House, where they typically start being reported closer to the 1st of April. This species is truly our iconic summer wader, and many have enjoyed snapping a photo (or a thousand) or them as they forage along the banks of the Lynnhaven. Amazingly, at the time of this find, there hadn't been a single report for the species along the coastline north of Charleston, SC!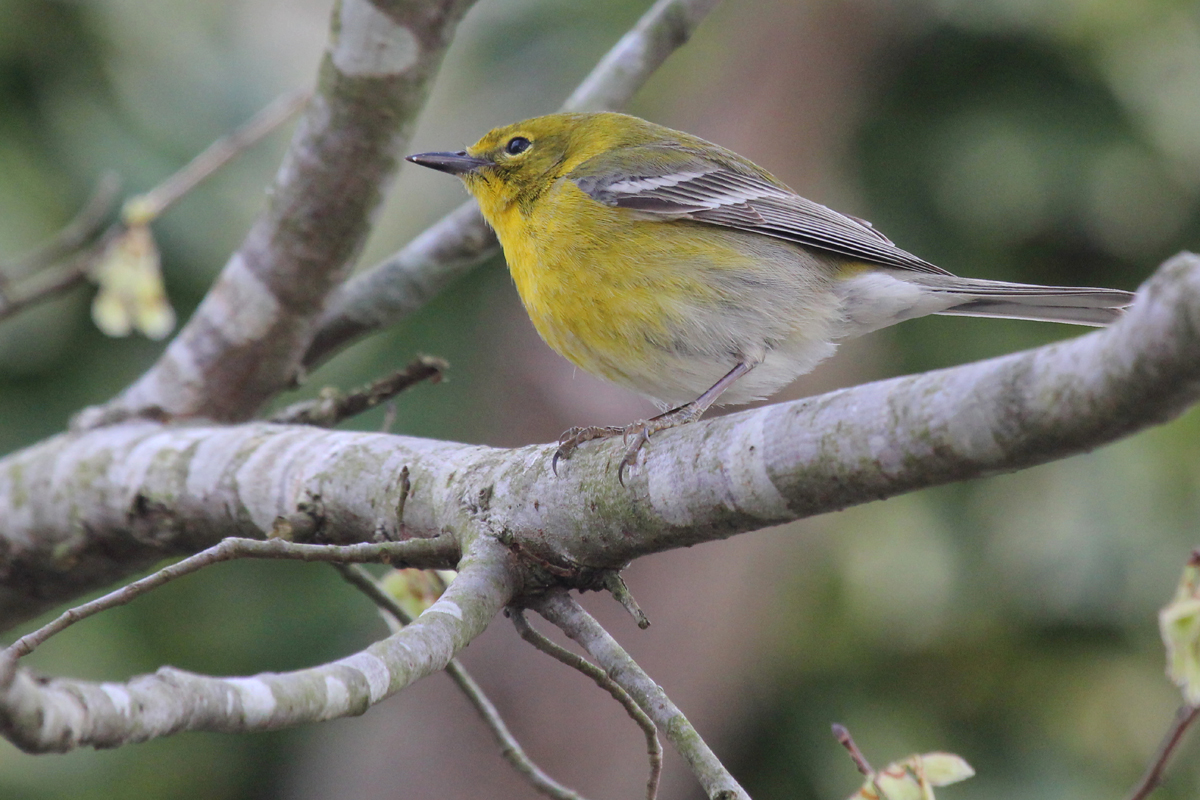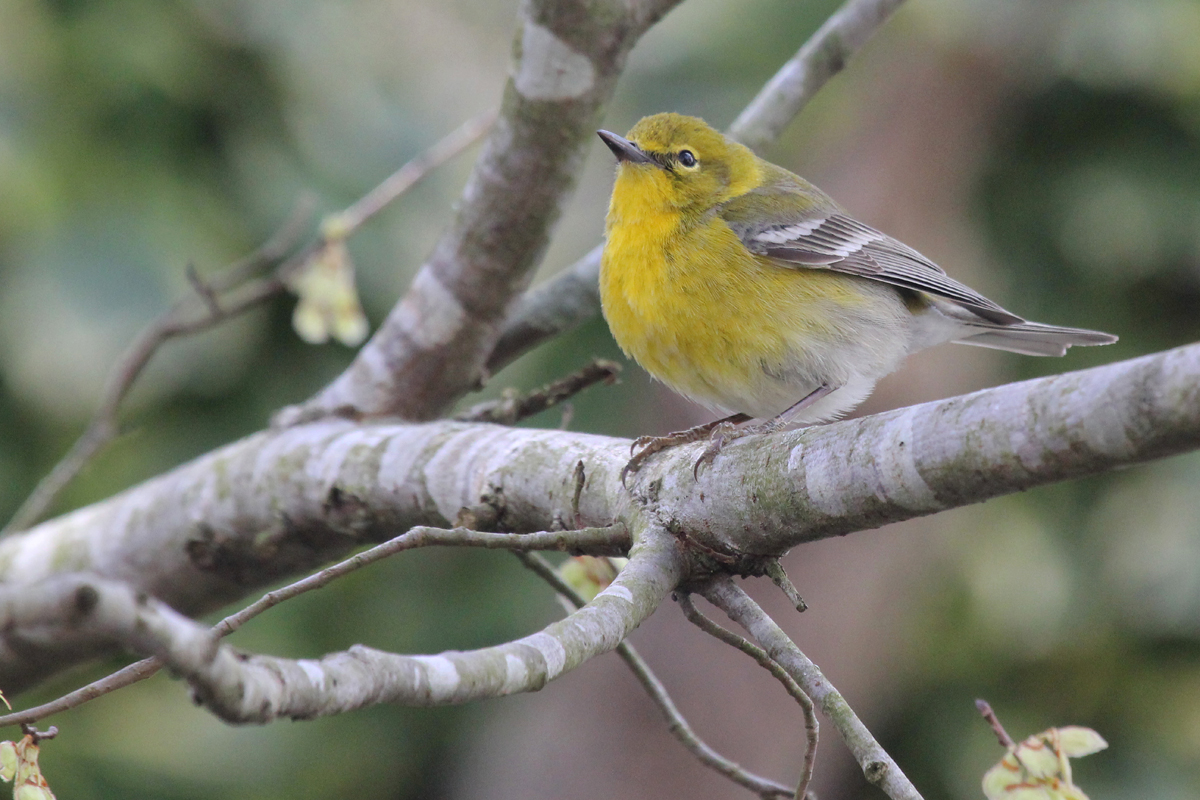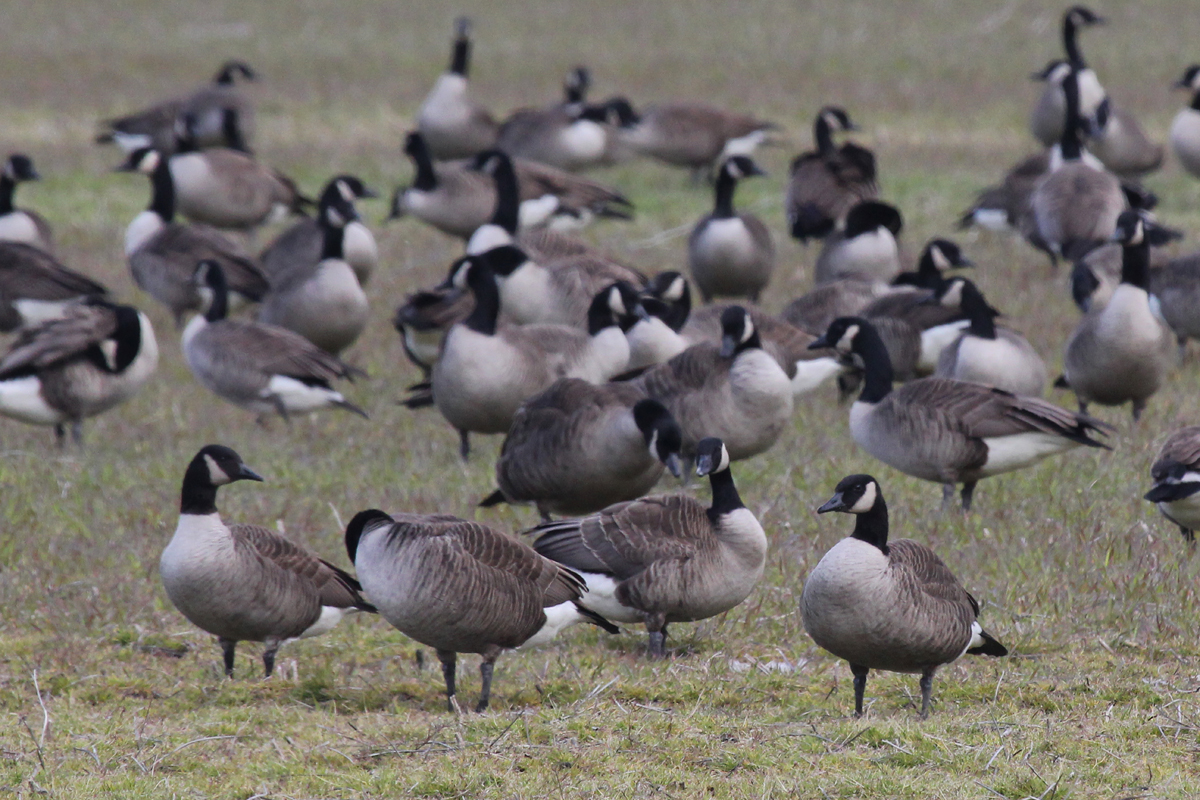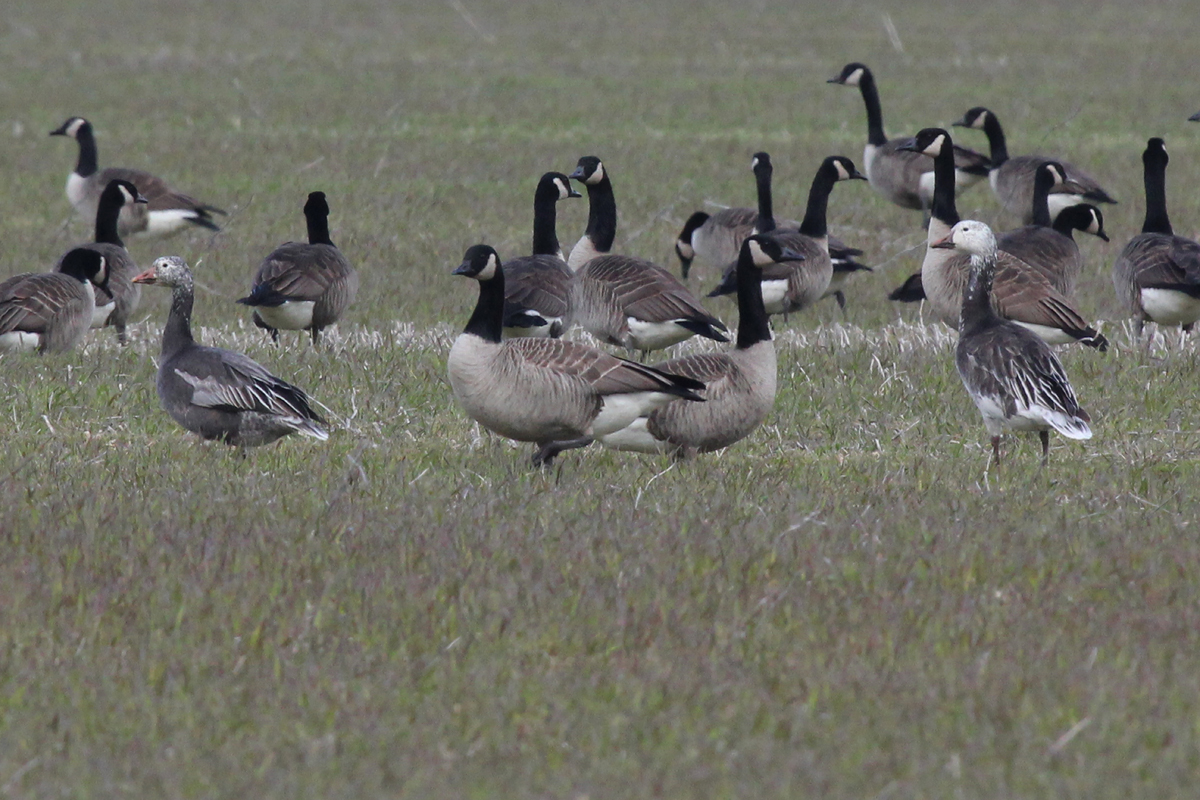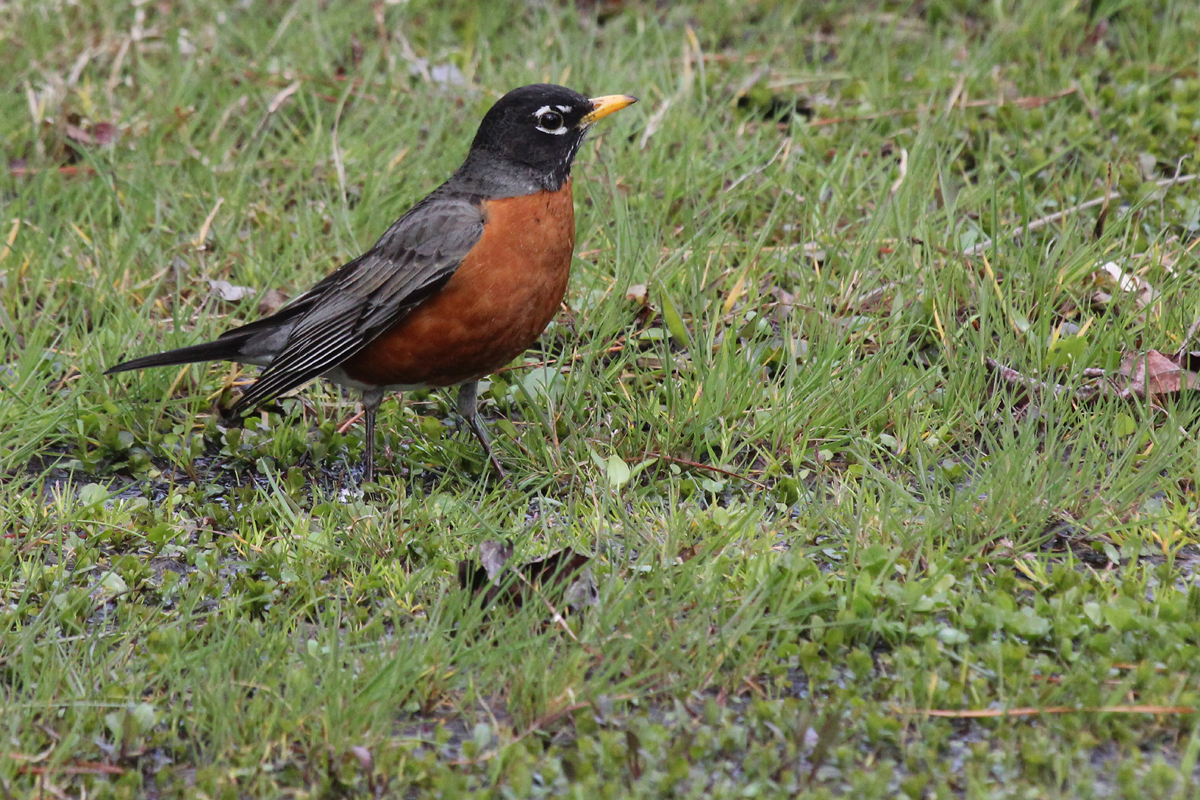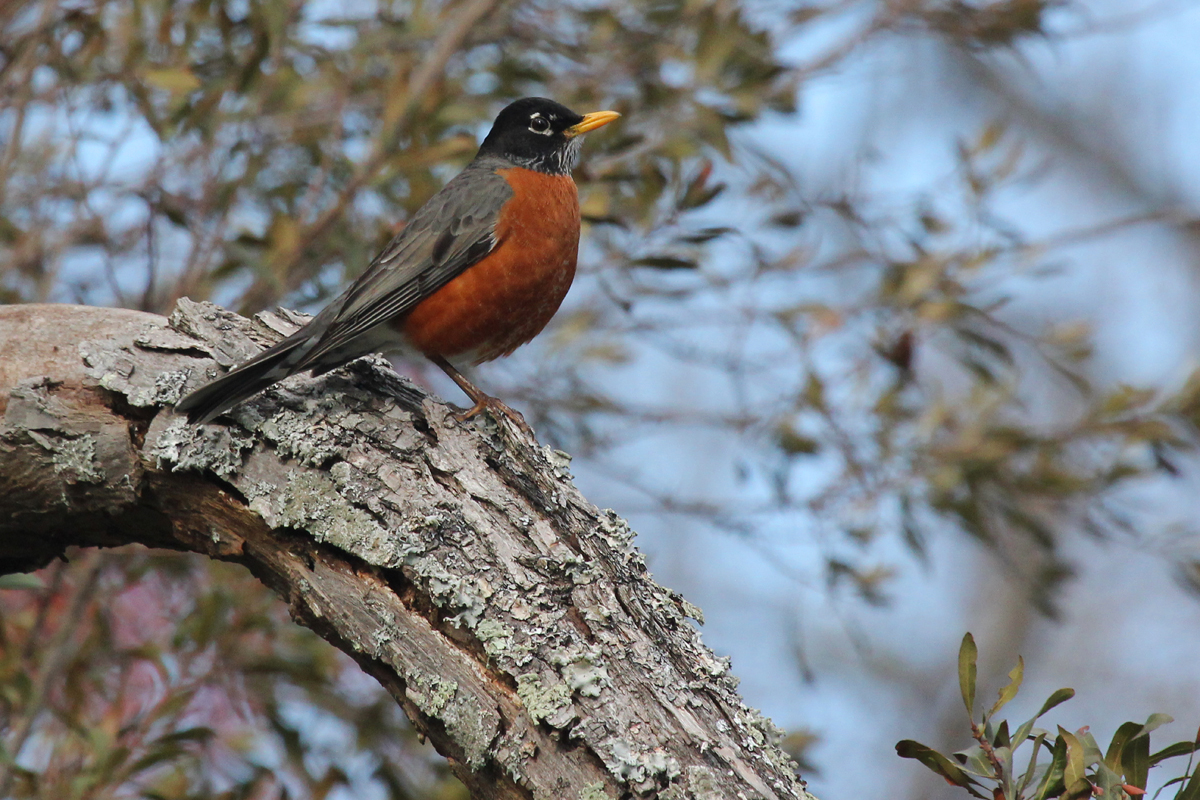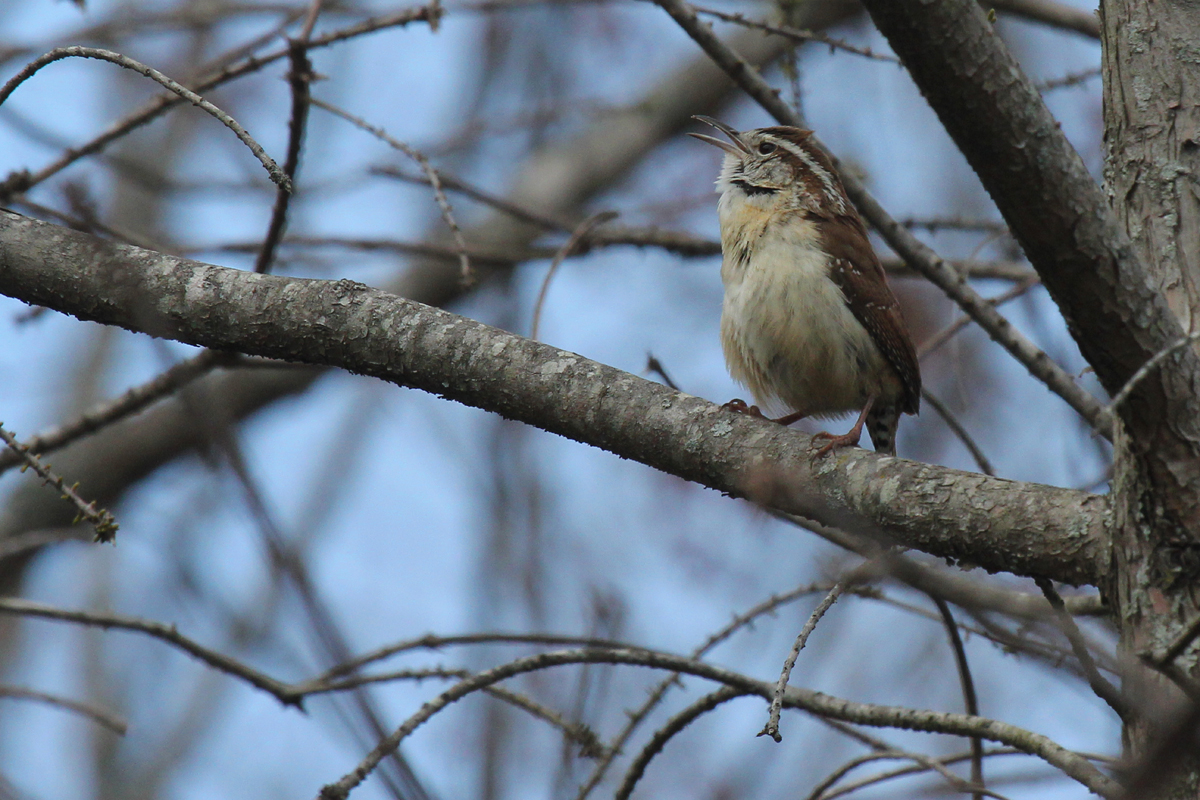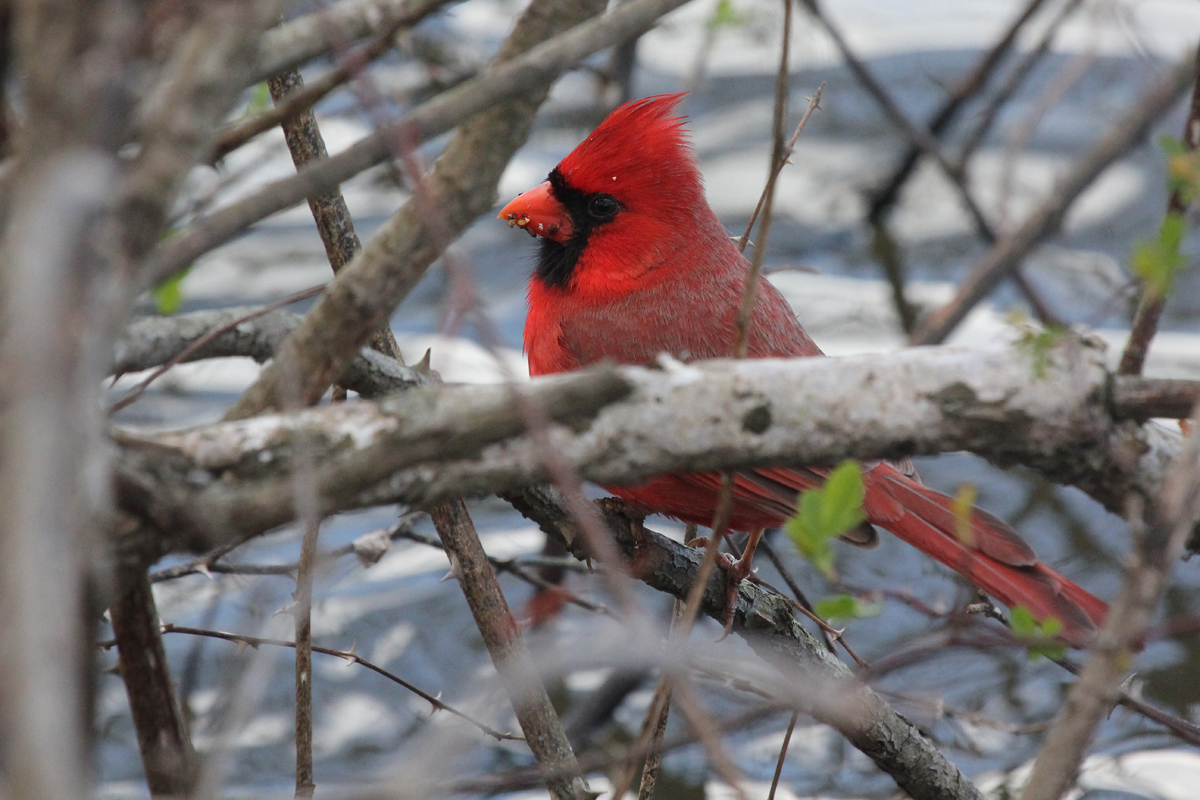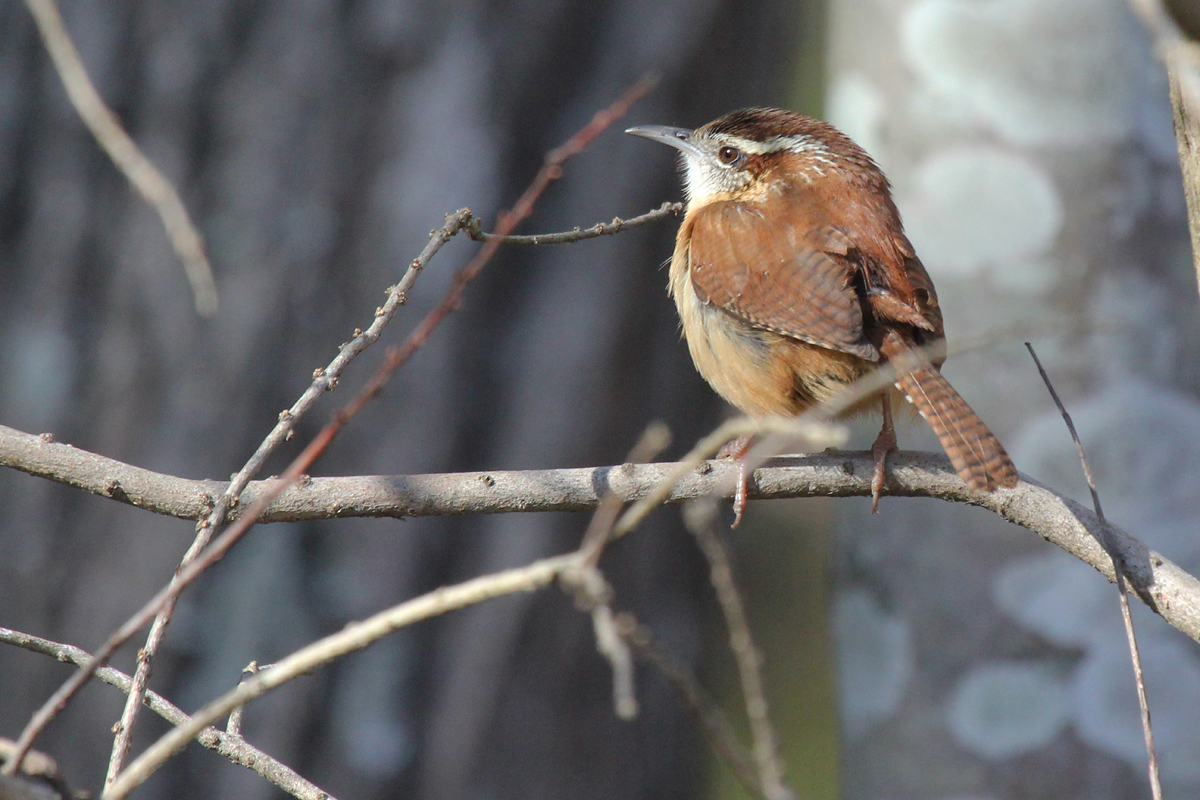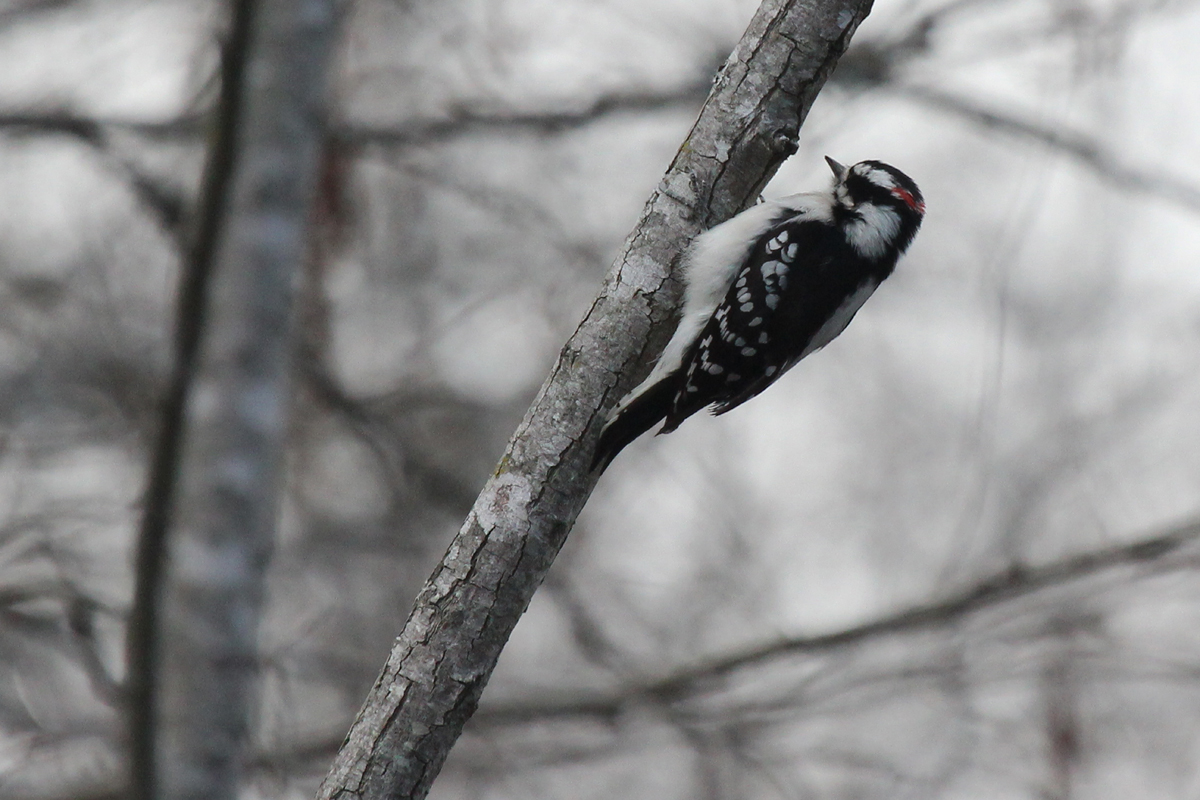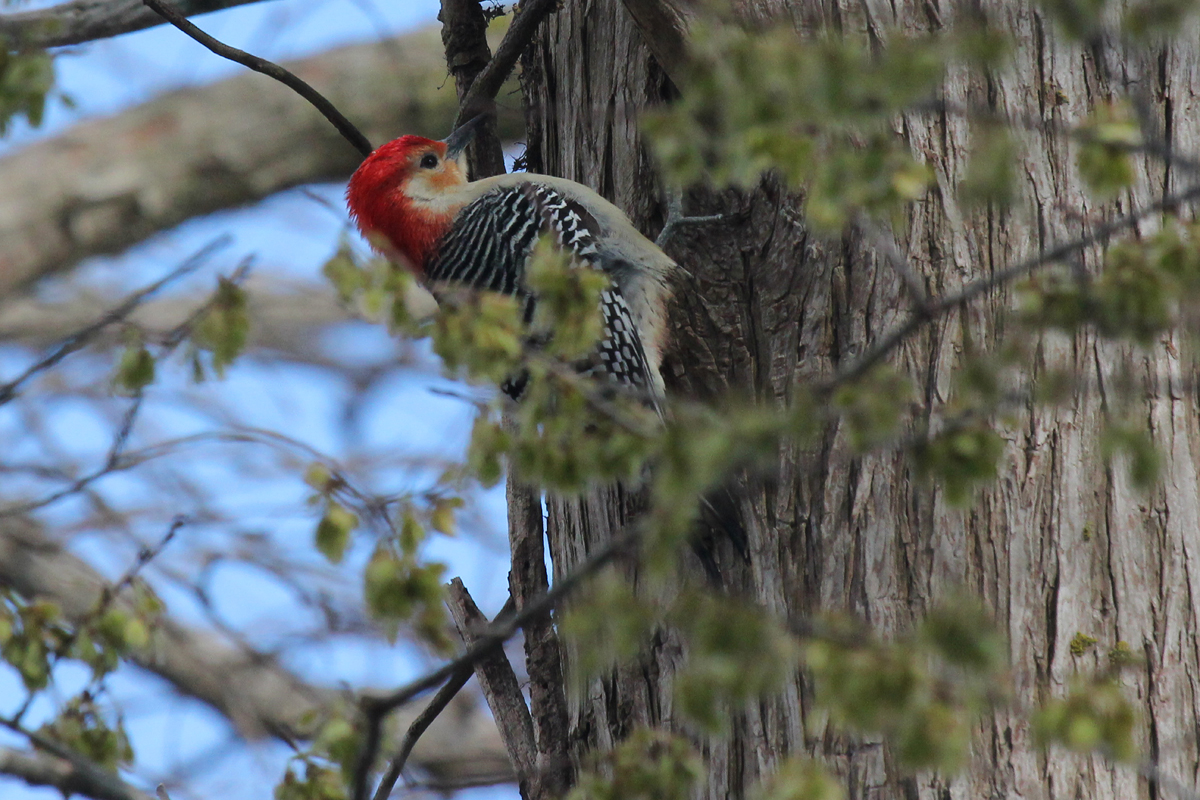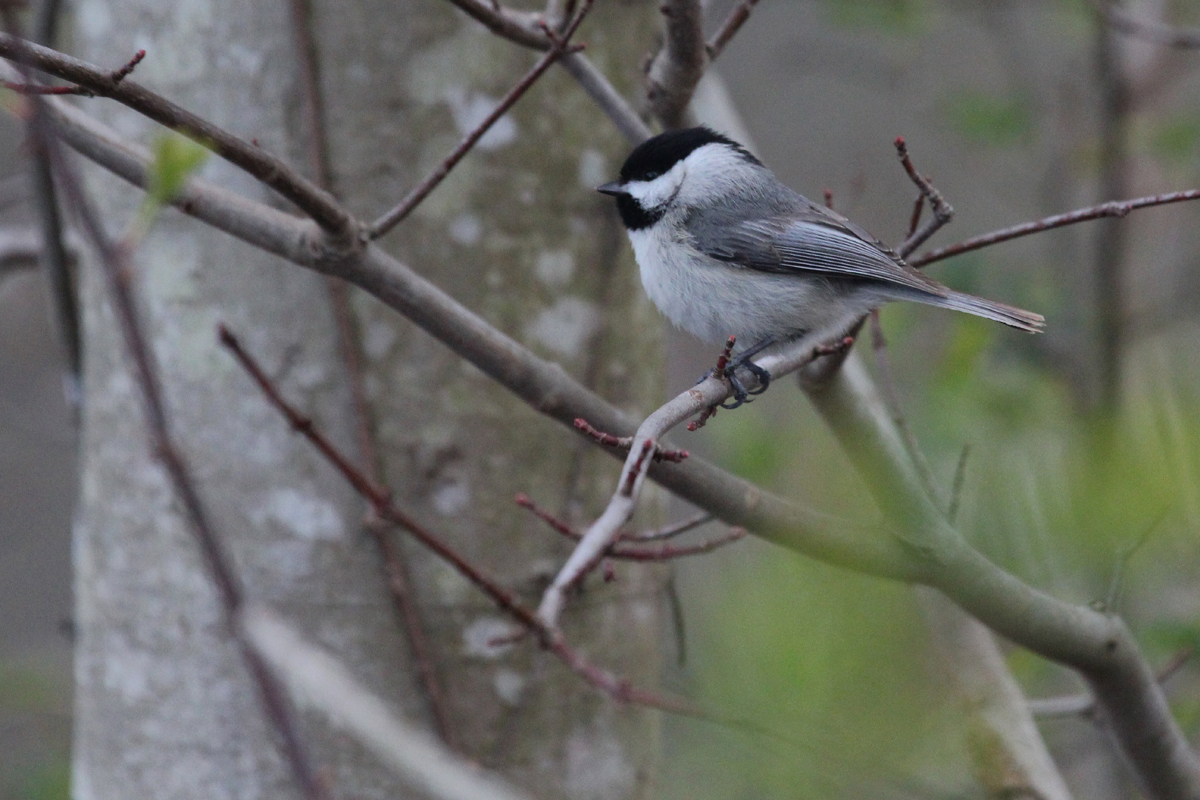 Something I hadn't previously gotten much into with these journal entries was first-of-season, photographically documented records, but I see some usefulness in mentioning these as I always prefer records on the edge (first/last of seasons, high counts, rarities, etc.) to have hard documentation that will stand up to scrutiny over time. This period, we had several such records, with the first photographed PIPING PLOVER occurring at Back Bay NWR on 15 Mar (ph. Jonathan Snyder). This is actually their exactly set arrival date in eBird for the county, and the overall average here, though the first sight record came last period on 9 Mar. On the same day, but up on the north end of the Oceanfront, a first photo for ROYAL TERN was taken (ph. Rob Bielawski), with the first sight record also having occurred in early March. Lastly in this category, a pair of BLUE-GRAY GNATCATCHERS were photographed at Stumpy Lake on 19 Mar (ph. Rob Bielawski), marking the first arrivals to the park, though a pair was observed on 9 Mar at First Landing SP for the true first-of-season report.
We had quite a few interesting records that are also worth noting here, starting with a photographed occurrence of a GREAT CORMORANT at Rudee Inlet on 11 Mar (ph. Andrew Baldelli / Jason Strickland / Tracy Tate). This record is of interest because the species is very rarely documented away from the area immediately adjacent to the Chesapeake Bay Bridge-Tunnel, and this represents the only individual photographed away from there in the city so far in 2018! What I'd describe more as a first-of-year sighting than a first-of-season sighting for HOUSE WREN goes to an individual heard singing at Back Bay NWR on 16 Mar (obs. Karen & Tom Beatty). Typically, there are reports each winter here along the coast, but this especially brutal winter may have caused a large-scale die-off of this species starting with the blizzard event of early January, or there may have been a mass exodus of birds to the south and out of the path of the storm. For whatever reason, we saw no documented records in Jan/Feb, which seems remarkable! The first BLUE-WINGED TEAL observed away from the closed-to-the-public impoundments at Back Bay NWR occurred on 19 Mar when a pair was reported at Pleasure House Point NA (obs. Jeffrey Marcum). This species is likely present at Princess Anne WMA right now, but with the two main tracts (Beasley & Whitehurst) only open Sundays, it simply lacks in coverage. A COMMON EIDER was reported off of First Landing SP on 11 Mar (obs. Janet Paisley). Two were reported at Rudee Inlet on 4 Mar, but prior to that, the species wasn't observed previously dating back to 27 Jan when one was at Back Bay NWR. Seawatching at Rudee Inlet on 14 Mar yielded a first Dowitcher sp. report, though it wasn't certain as to which species (Short-billed vs. Long-billed) this pertained to (obs. Andrew Baldelli), and a 16 Mar seawatch there yielded good numbers (14) of WHITE-WINGED SCOTER as well as a high count (4) of RED-NECKED GREBES in northbound transit (obs. Andrew Baldelli).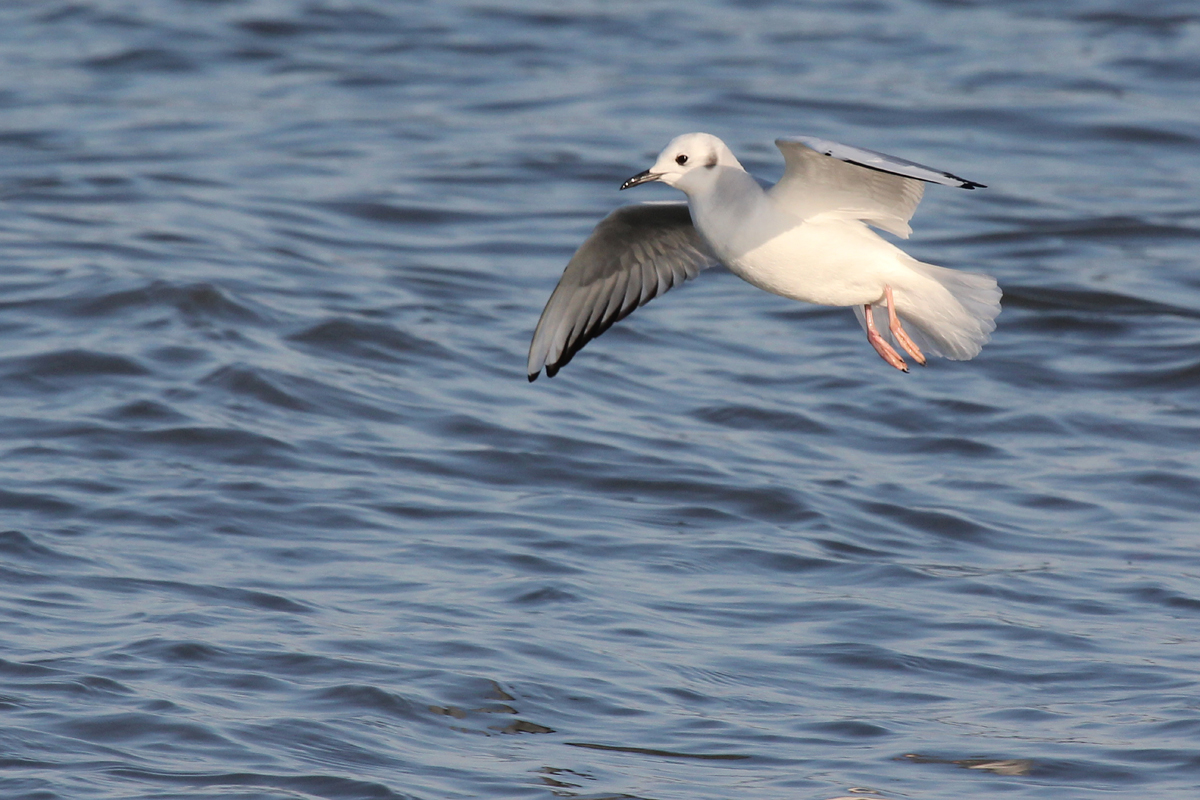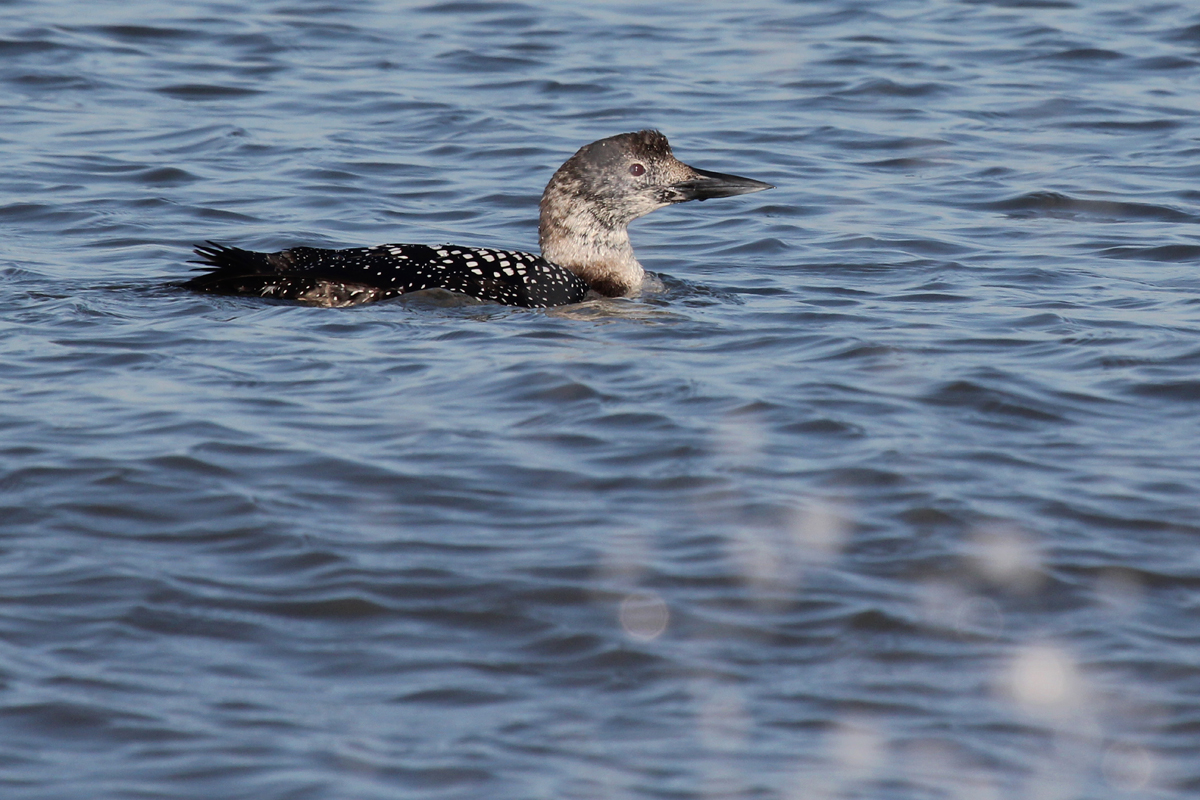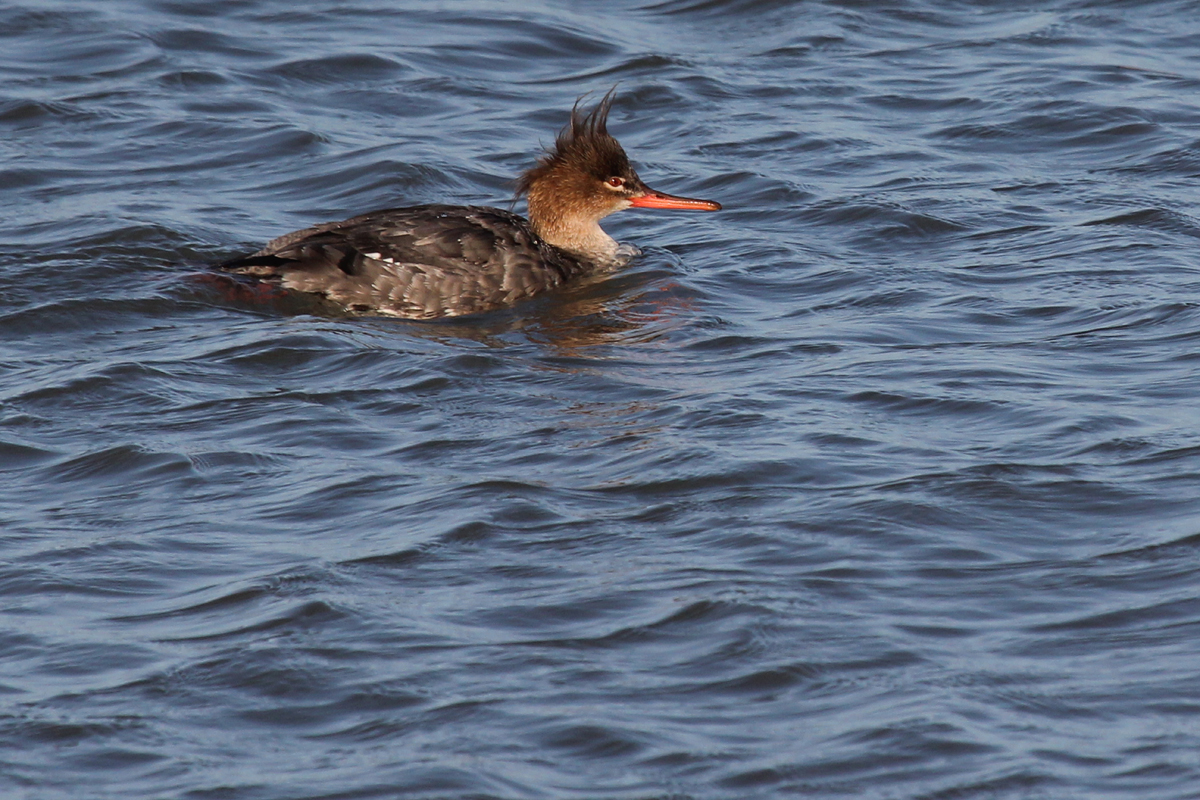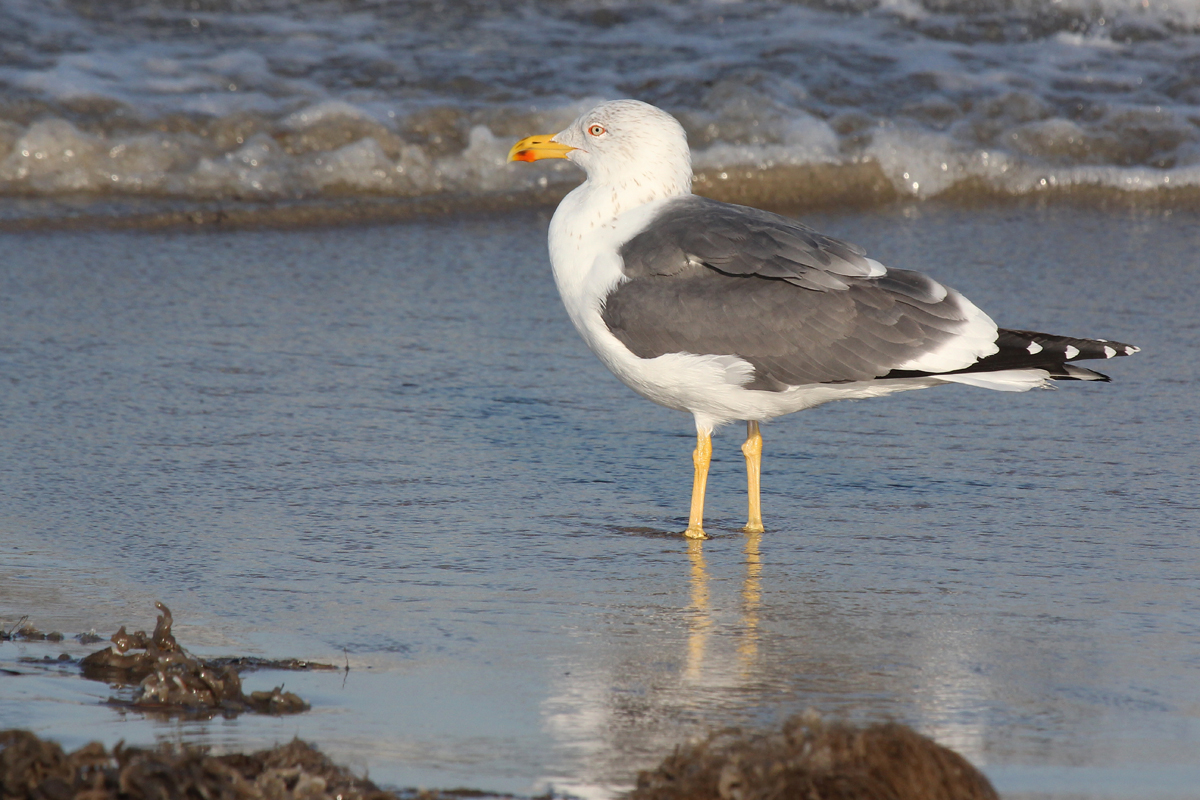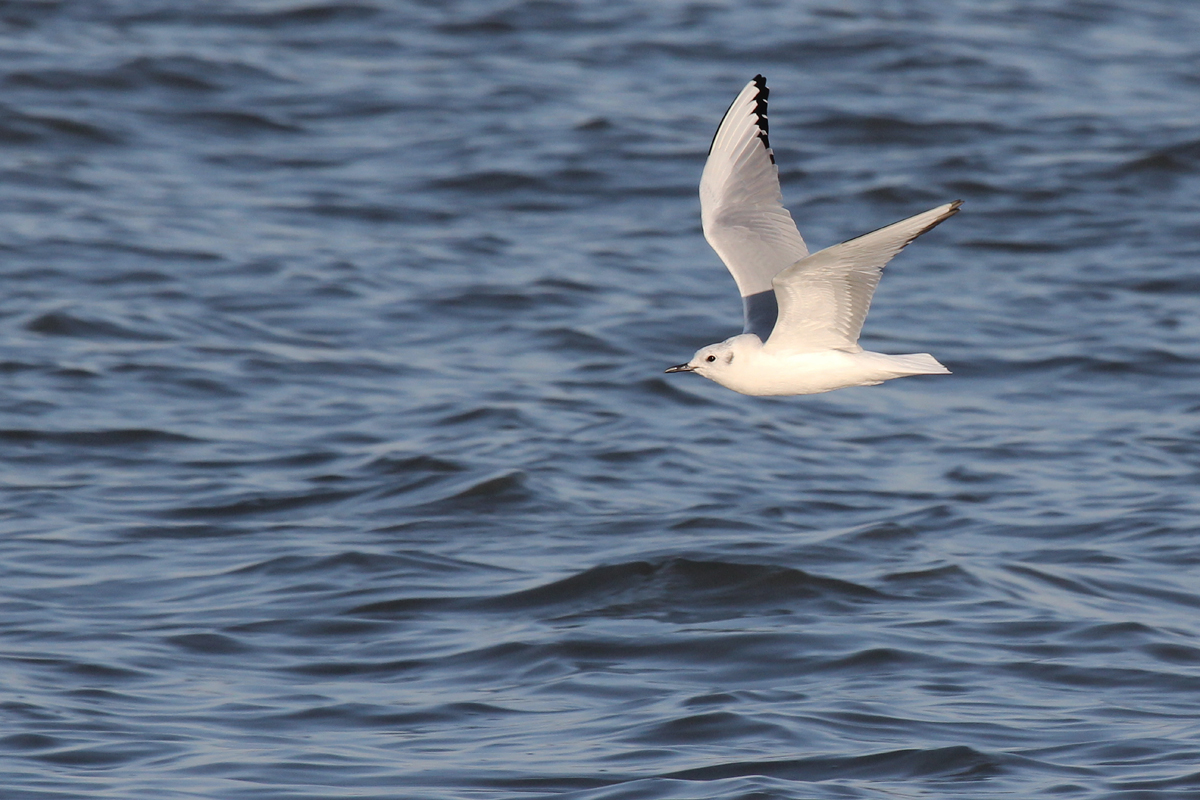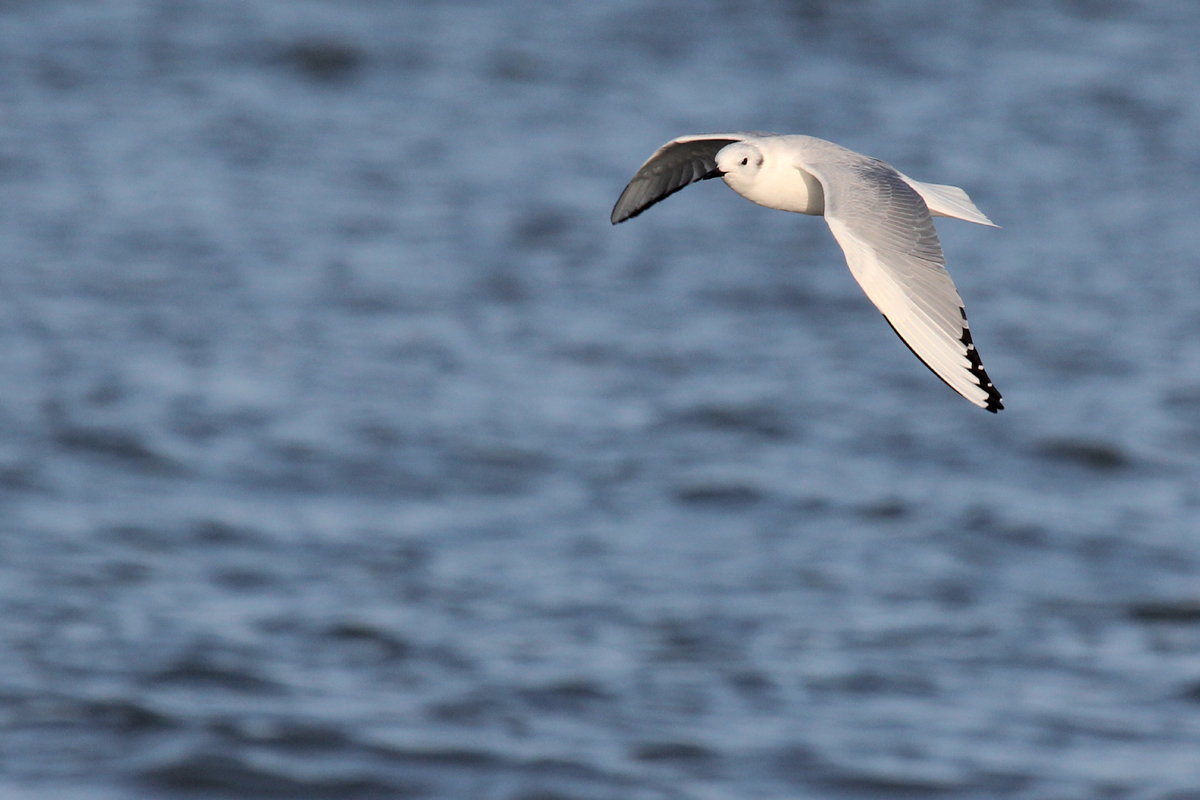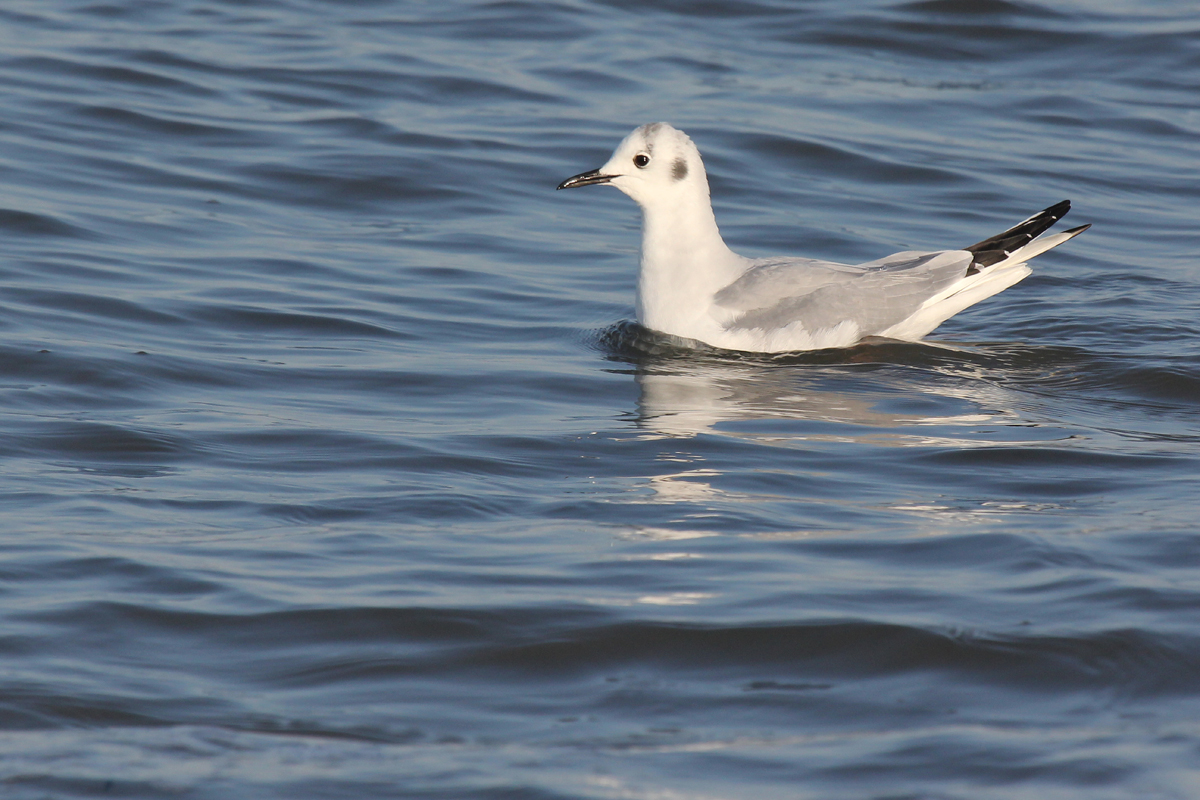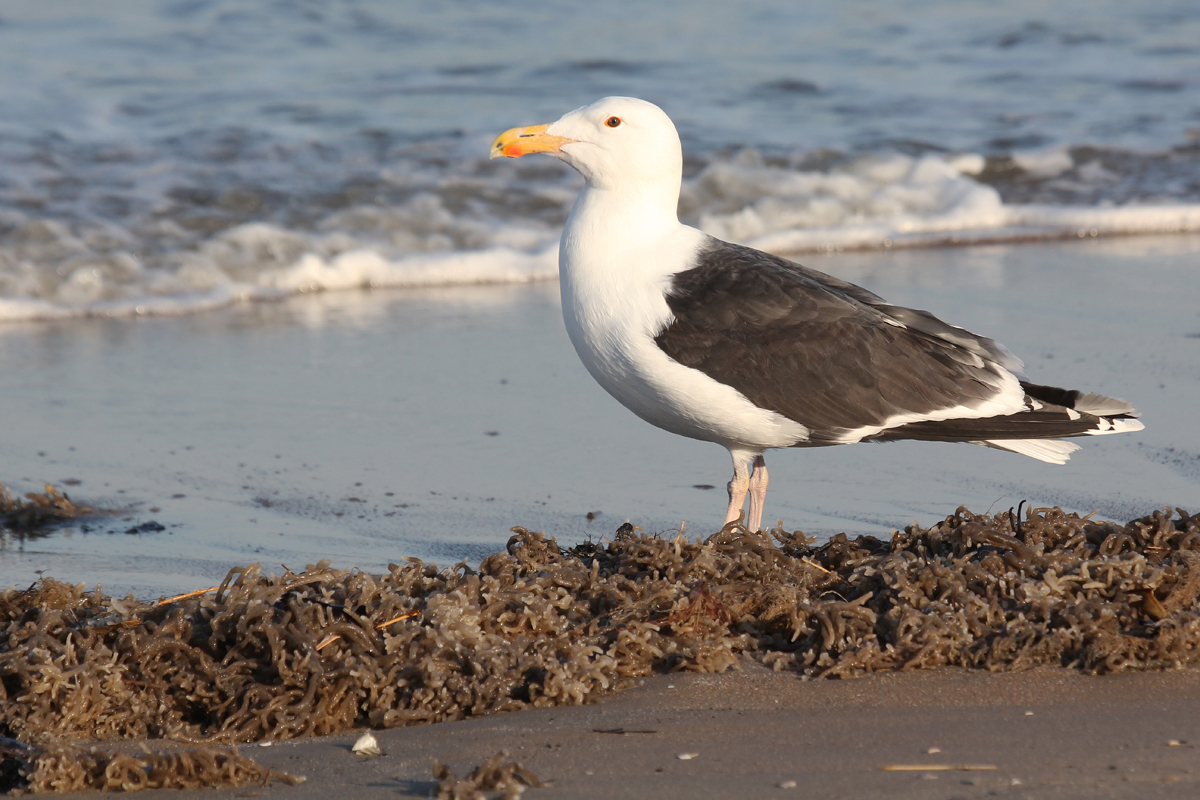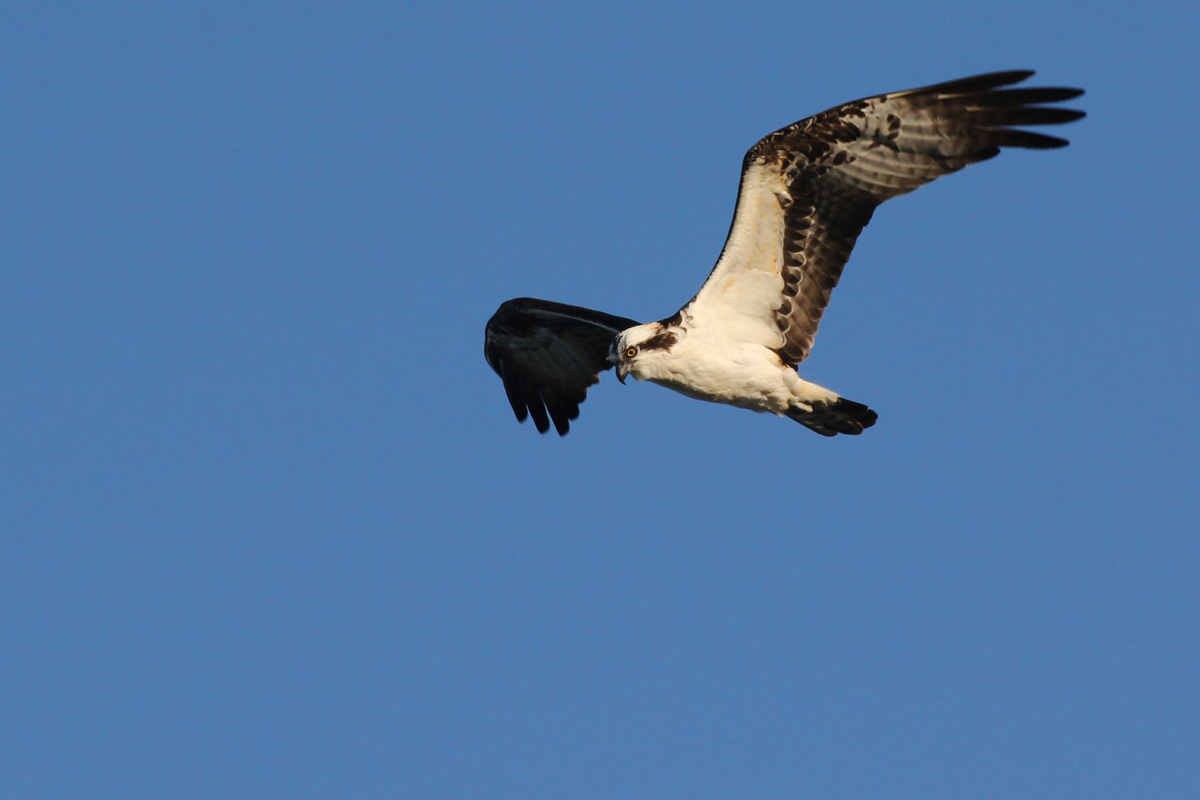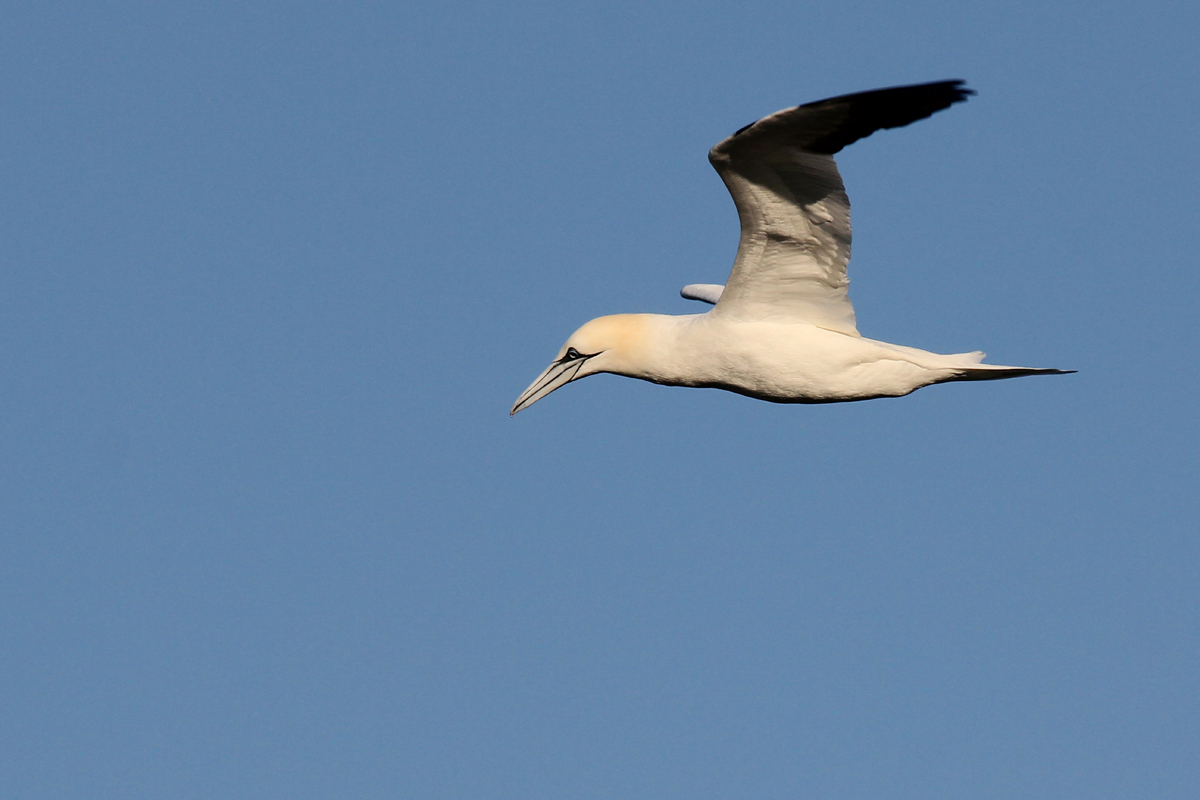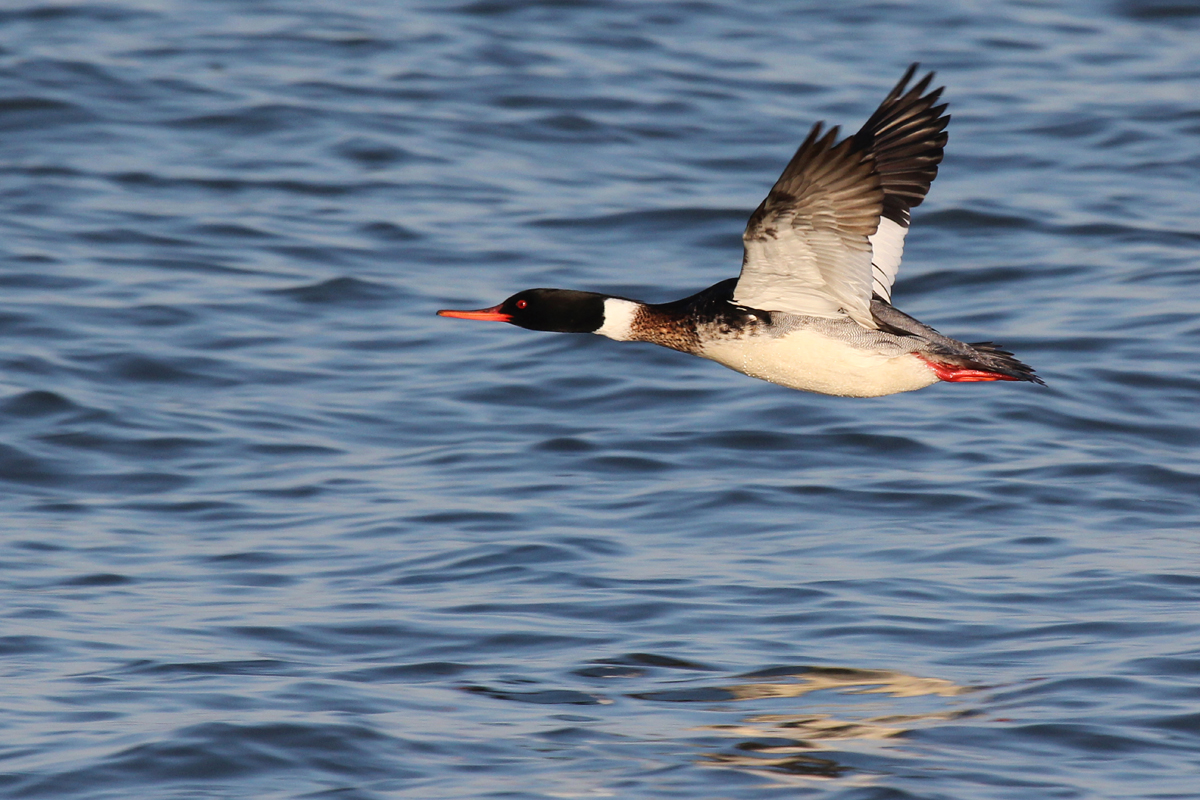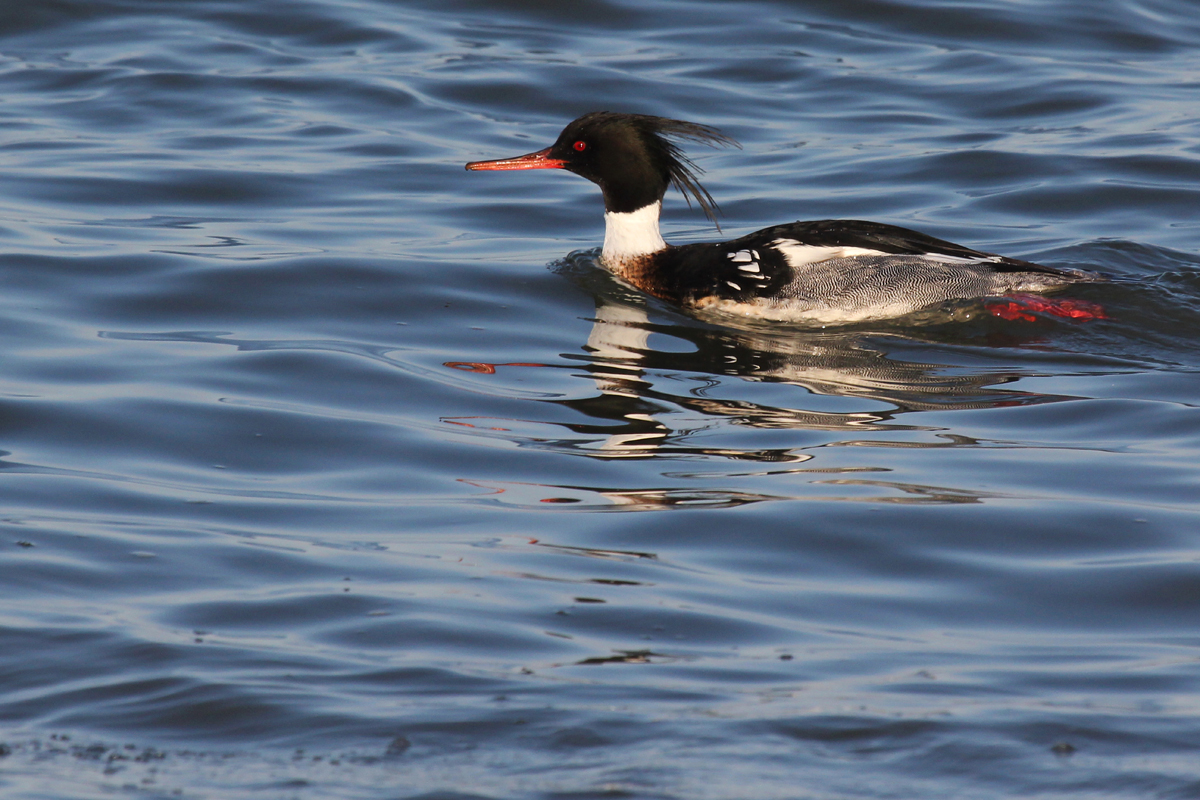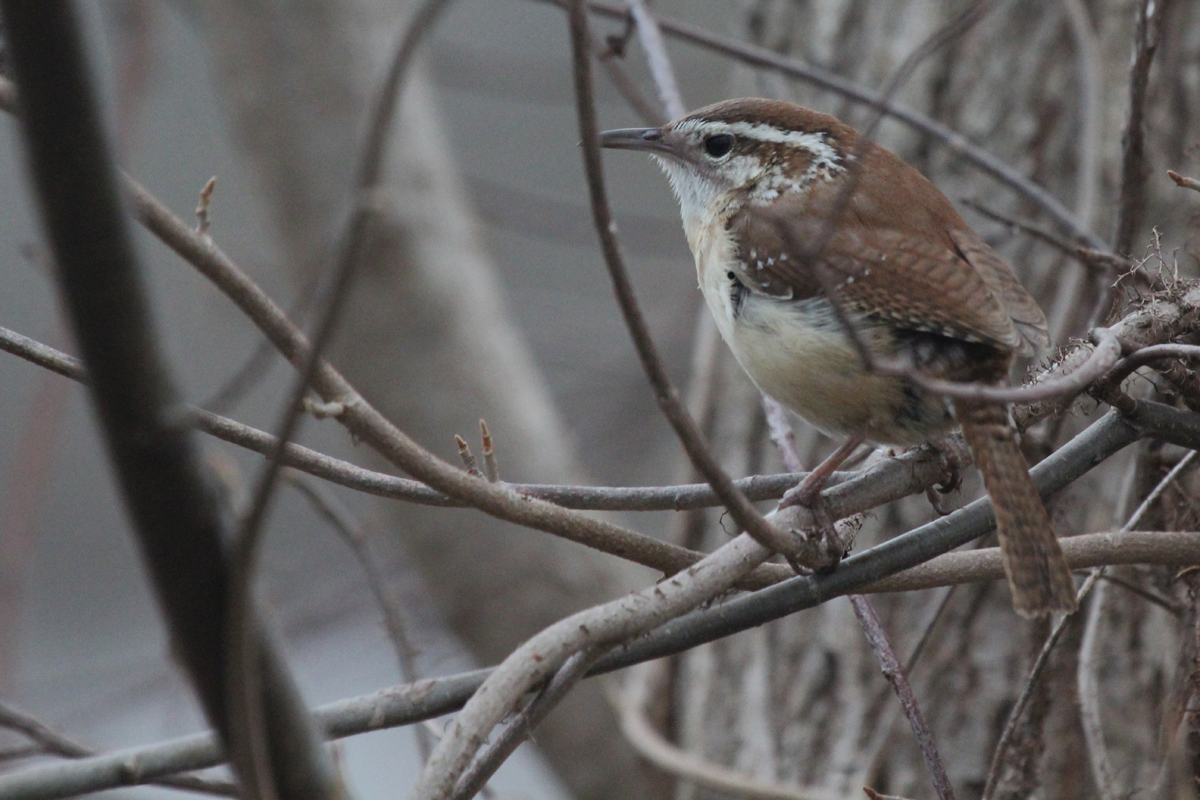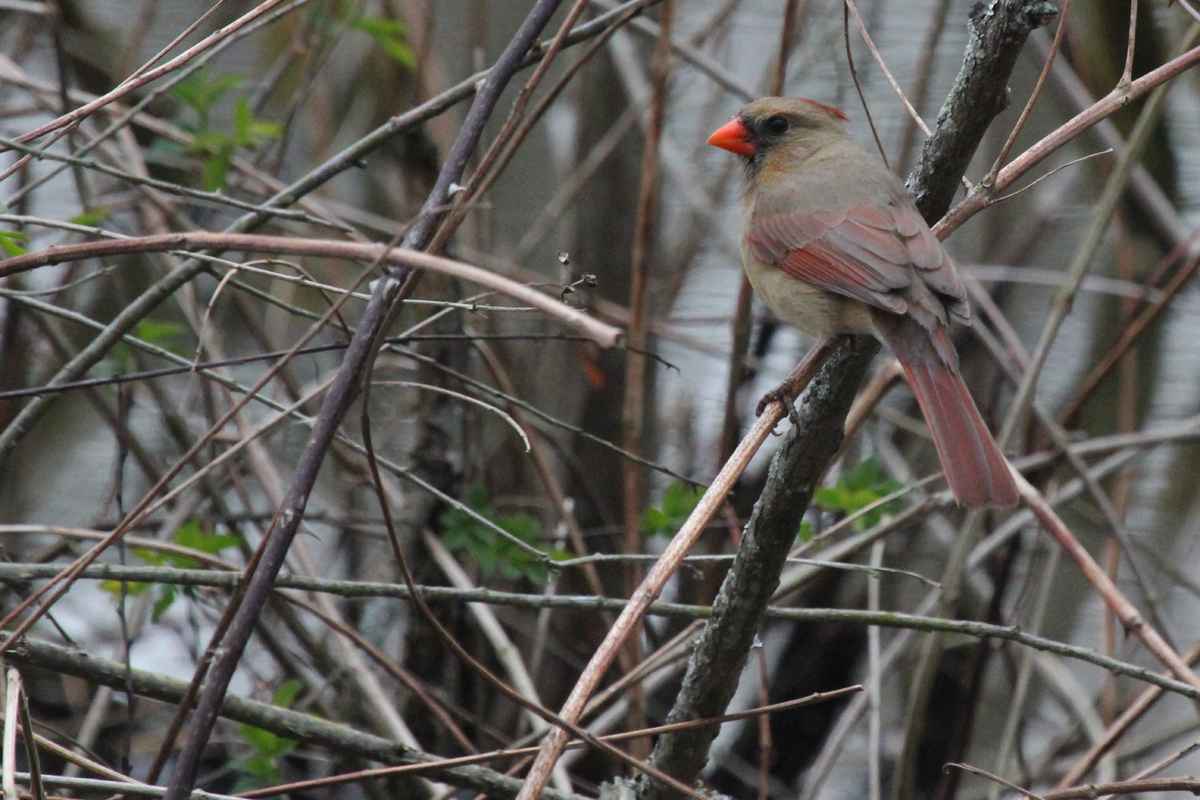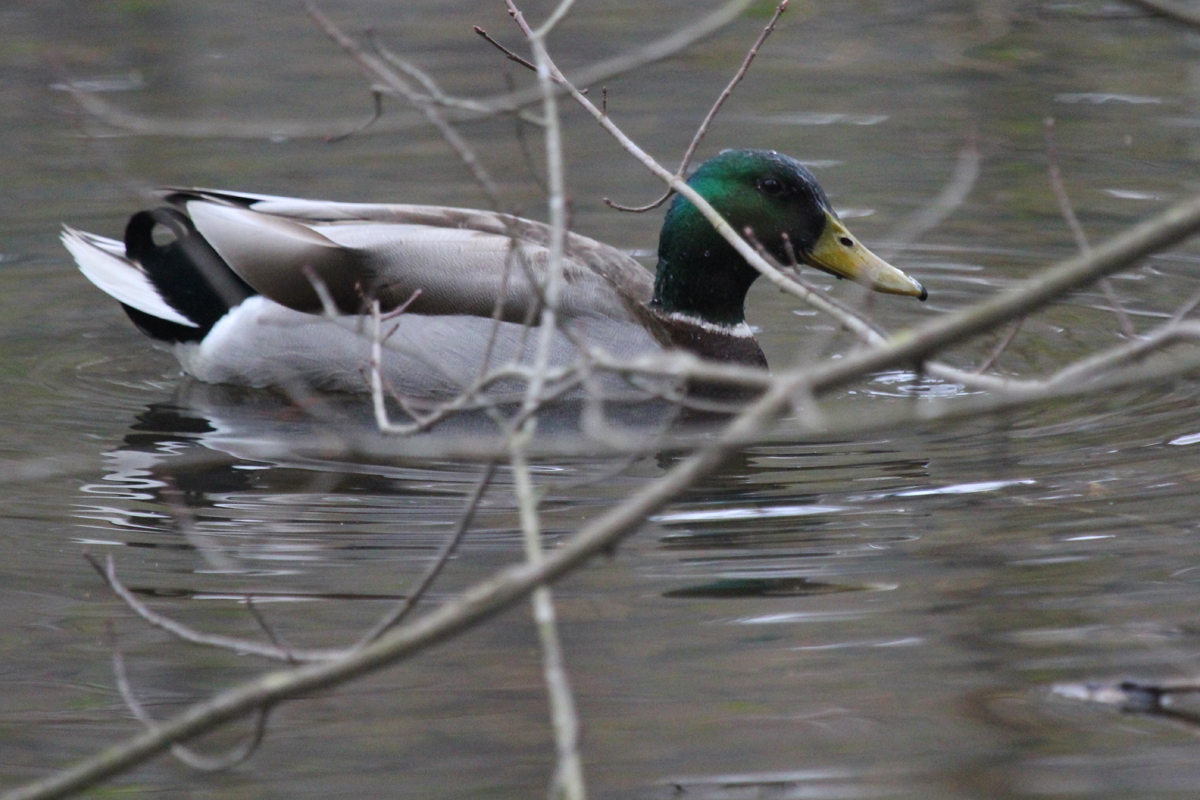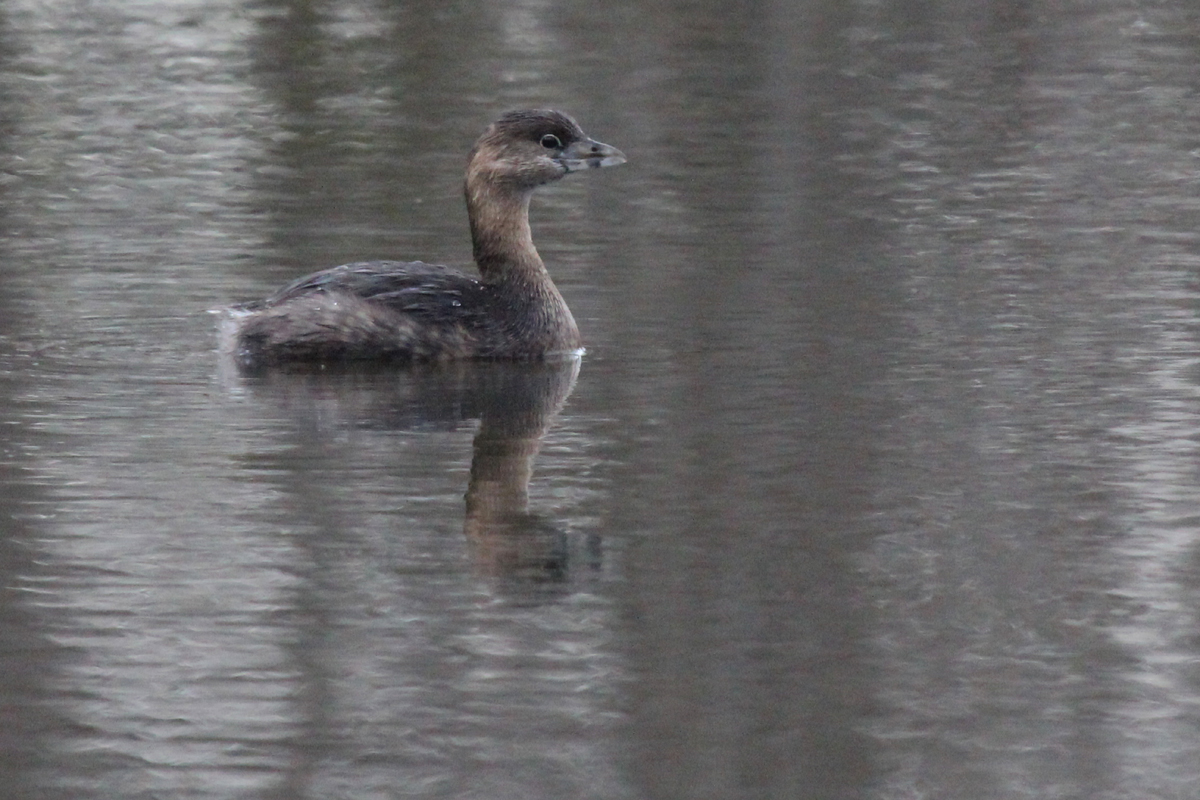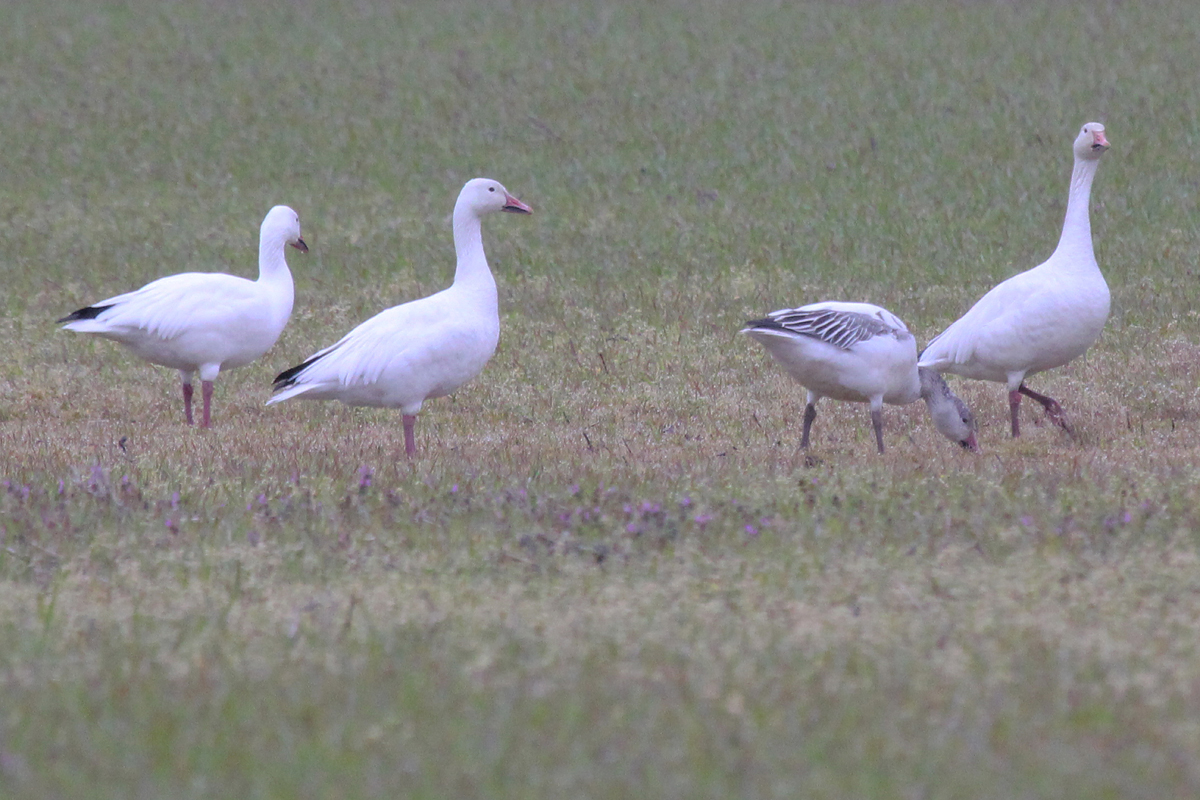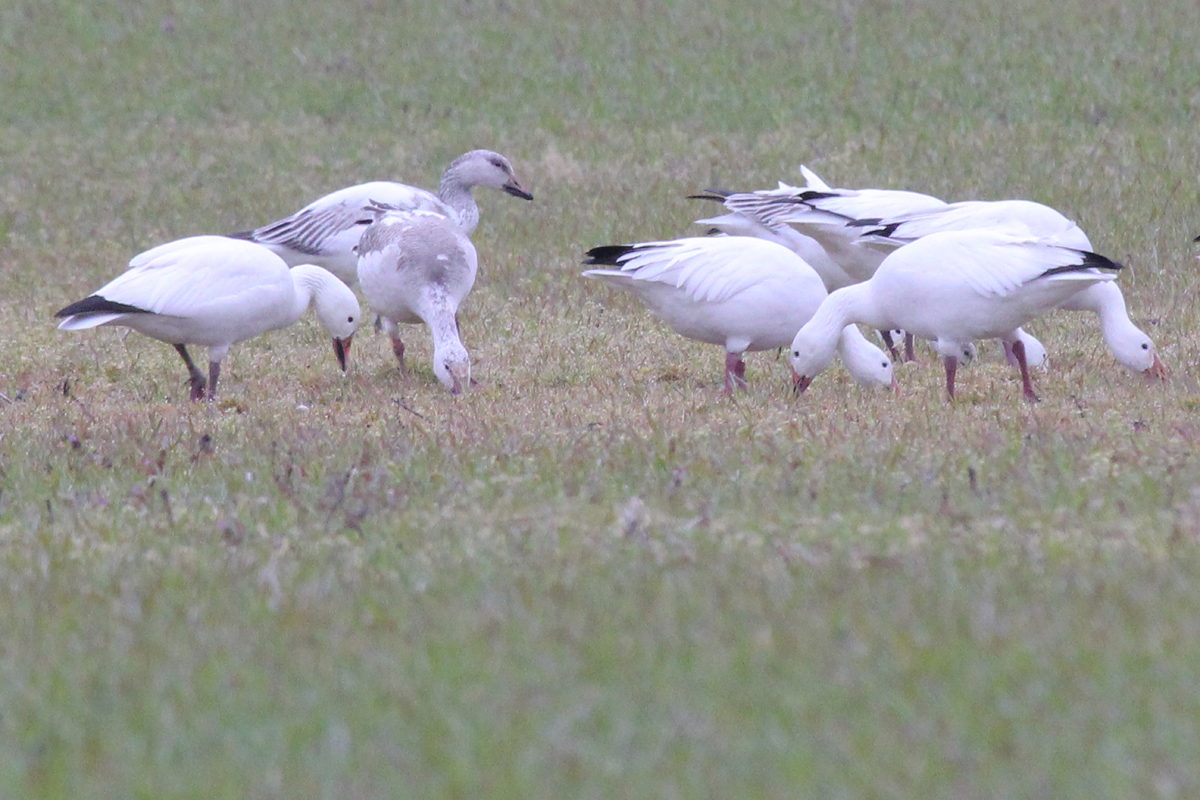 WEATHER: Yet another pair of nor'easters impacted the region during this period (Winter Storms Skylar & Toby). Average daily high temperatures rose a bit after the sharp drop in early March, increasing 1.2° from 49.1° F to 50.3° (-11.0° from prior 10-year average), with average daily low temperatures remarkably dropping 3.4° from 37.0° to 33.6° F (-9.4° from prior 10-year average). Overall, temperatures ranged from a minimum of 27° F (on 17 Mar) to a maximum of 60° (on 16 & 19 Mar). A total of 1.58" of rain fell during the period, spread across four days with measurement amounts, with a maximum of 1.22" falling on Wednesday, 20 Mar. Maximum sustained winds at Oceana this period were 32 mph and gusts reached 46 mph (12 Mar during the nor'easter / winter storm Skylar). A maximum tide level at Sewell's Point of 4.995 feet above mean-lower-low-water (MLLW) was achieved on 20 Mar at 11:54 PM (rose slightly higher into the next day, more on that next reporting period though). This was associated with Witner Storm Toby, and exceeded the previous 2018 high mark of 4.736 feet on 7 Mar at 1:06 AM. With Daylight Savings Time officially beginning on 11 Mar, Sunrise/sunsets varied from 7:20 AM/7:07 PM (11 Mar) to 7:07 AM/7:15 PM (20 Mar), which means we gained 21 minutes of daylight during this period with a total of 12 hours, 8 minutes of 'Length of Day' to close the period!
For those hoping to view every photograph submitted for Virginia Beach during this period, please see the complete listing for the month of March located on eBird's Media explorer by clicking here! Please remember, anyone with an eBird account also has the ability to rate these photographs (1-5 stars), and based on the average rating, this is how eBird populates anything media-driven on the website, particularly the Illustrated Checklists! So, if you're one of the many folks who enjoy looking at photographs of birds, take some time to click them all and rate them, it helps make eBird better and better each day!
LOOKAHEAD: First arrivals have already been logged for Yellow-crowned Night-Heron, Piping Plover, Blue-gray Gnatcatcher, White-eyed Vireo & Royal Terns so it would be good to check the proper habitat for these as soon as possible! In late March, we have typical departure dates for Razorbill (25 Mar), and for Common Eider, Common Goldeneye & Fox Sparrow (30 Mar). If you observe any of these species near or after those dates, please try to document their occurrence to the best of your ability; it helps make eBird data & filters more accurate! For annually expected spring arrivals, so far we have not yet logged include Purple Martin (15 Mar expected arrival), Lesser Yellowlegs, Yellow-throated Warbler, Glossy Ibis & Northern Rough-winged Swallow (20 Mar), Pectoral Sandpiper & Little Blue Heron (25 Mar), and Broad-winged Hawk, Short-billed Dowitcher, Barn Swallow, Tricolored Heron, Caspian Tern & Cattle Egret (30 Mar). If you observe one of these species before the date listed, please try to document the sightings as best as you can! As always, make sure to report your finds to eBird so the data can be used to adjust the expected arrival dates and to view the full listing of each species' average expected spring arrival dates, as well as the average expected spring departure dates! LASTLY, for those devoted birders who do follow this journal, please know that a Facebook Group that complements all these sightings has been created, titled the Virginia Beach Bird Sightings & Discussion group. For anyone with a sincere interest in our city's rich tapestry of bird species, please feel free to check it out, by requesting to join at the link above.
For further information regarding this thrice-monthly, online publication, please visit the Journal Overview Page which provides an in-depth explanation of the format, layout and composition of the journal. As always, thank you for reading, and please leave me a comment below (you may use your Facebook, Gmail or other accounts to easily do so), or just click the Heart icon to the lower right of this post to let me know you stopped in!