With a wild set of weather featuring 4 coastal nor'easters in early and mid-March this year, we really didn't know what to expect as far as migrant arrivals were concerned heading into the late portion of the month. After what seemed to many of us like an eternity, the northerly winds finally abated and we received several days and nights of southerly winds that helped push our first major batch of spring birds north into the city! Most notable were the strong southwesterly winds overnight on 28/29 Mar (a Wed/Thurs night), that aided in funneling migrants northward and towards the coast rather than straight through the central part of the state as often happens with more common southerly winds. While top records for the period included new rarity reports for SWALLOW-TAILED KITE, CHUCK-WILL'S-WIDOW, LOUISIANA WATERTHRUSH, RUSTY BLACKBIRD & AMERICAN WHITE PELICAN as well as continuing rarity reports for Lake Joyce's drake EURASIAN WIGEON, it was the springtime arrivals that likely had more folks excited in Late March! Early first-of-season (FOS) reports occurred for RUBY-THROATED HUMMINGBIRD (10 Apr expected arrival), GREEN HERON, OVENBIRD, BLACK-AND-WHITE WARBLER, PRAIRIE WARBLER & CHIMNEY SWIFT (5 Apr expected) as well as for CASPIAN TERN & BARN SWALLOW (30 Mar expected). Additionally, arrivals within expected dates were reported for TRICOLORED HEREON (30 Mar expected), PECTORAL SANDPIPER (25 Mar expected), also LESSER YELLOWLEGS, NORTHERN ROUGH-WINGED SWALLOW, YELLOW-THROATED WARBLER & GLOSSY IBIS (20 Mar expected) and finally our first PURPLE MARTIN (15 Mar expected). Lastly, we even had our first "late" report, of a single FOX SPARROW (30 Mar expected departure).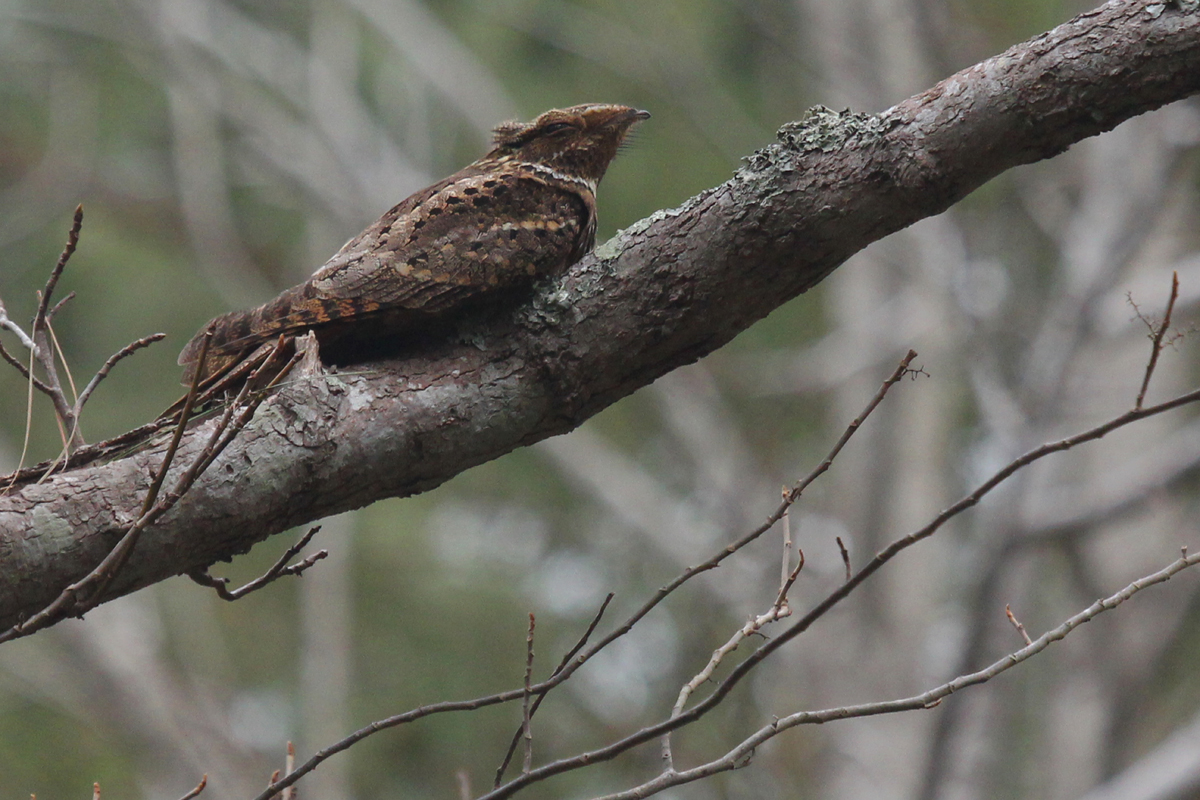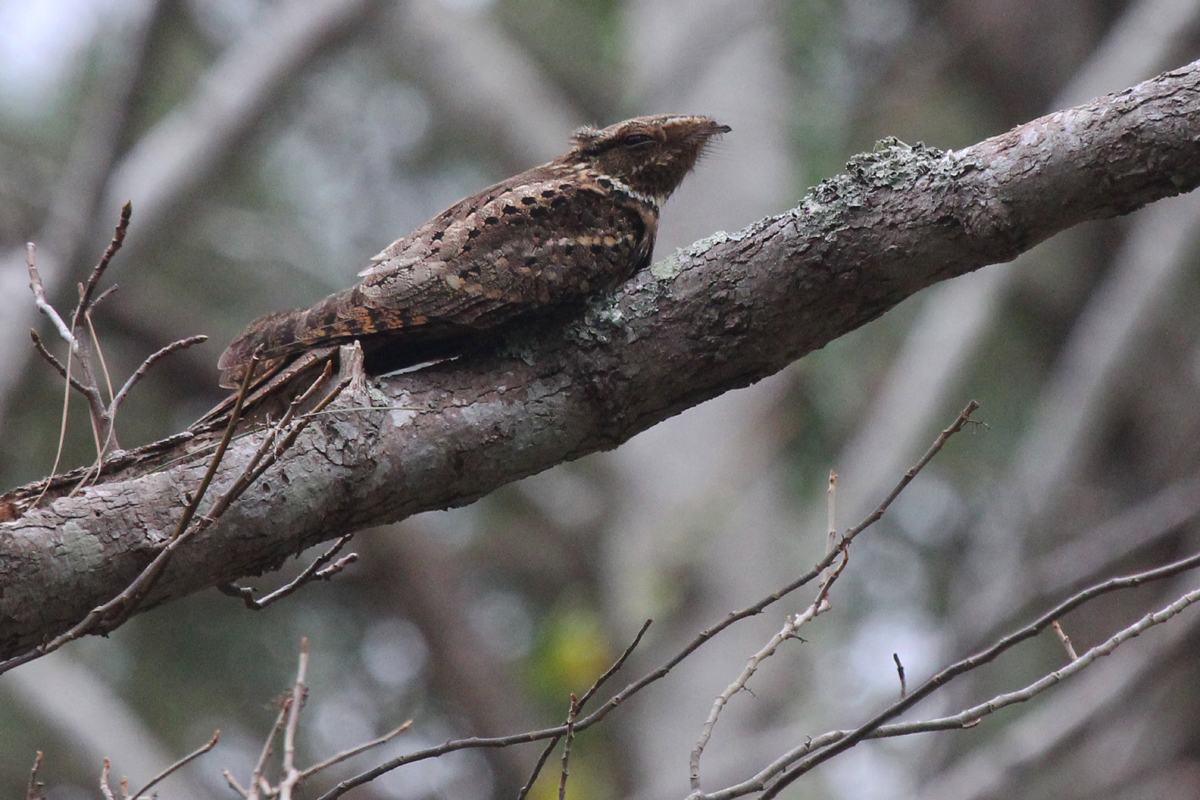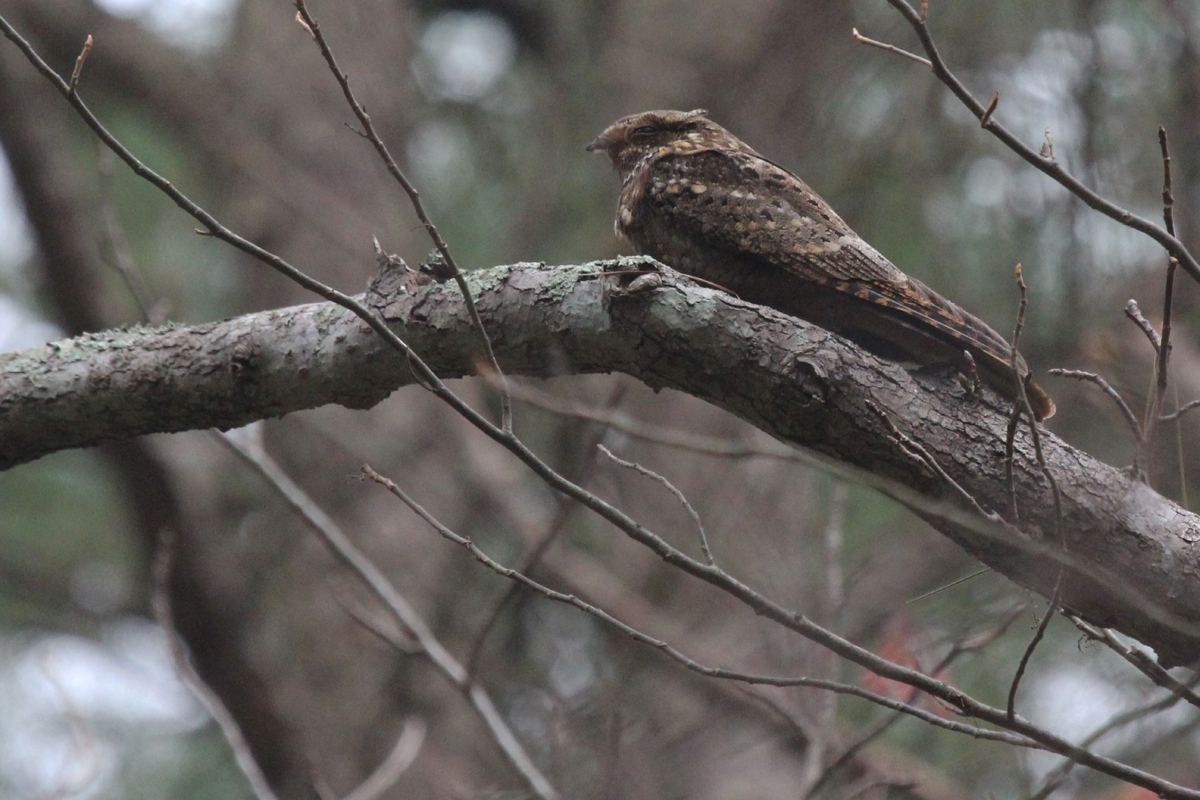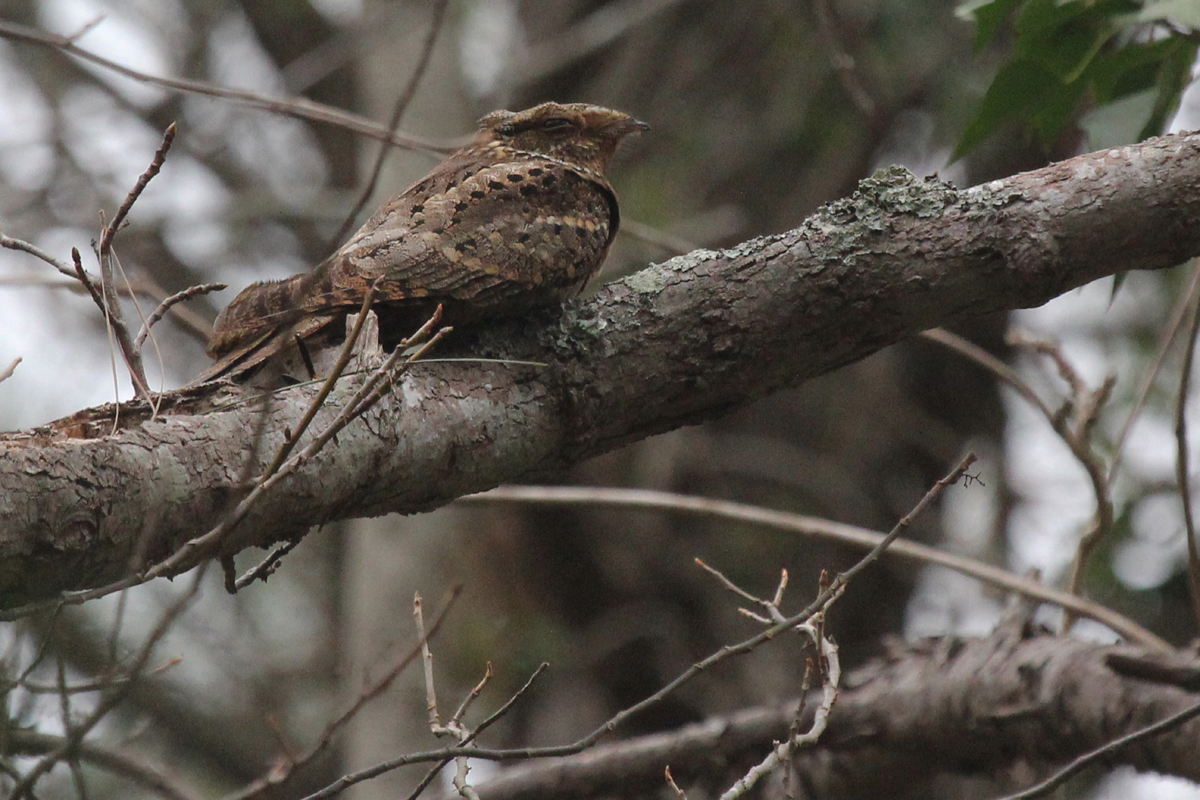 The true highlight of the period came right at the close, with a SWALLOW-TAILED KITE being reported at Back Bay NWR in the morning hours of 31 Mar (obs. Eddie DuRant). This record gives us 5 of the last 6 years now with spring records of single individuals effortlessly sailing northward. All records in Virginia Beach in eBird are contained within a time frame of 23 Mar – 14 May, so it would seem that the next 4 or 5 weeks could produce another sighting. On this same date, another individual was observed and photographed out in Roanoke, VA as well, a clear sign that the species as a whole is on the move right now!
An incredibly early record for CHUCK-WILL'S-WIDOW occurred when one was found at Marshview Park on 30 Mar (ph. Andrew Baldelli, later ph. Rob Bielawski & Mary Catherine Miguez). Initially the bird flushed from the ground, then teed up on a branch overhanging the main asphalt path roughly 25-30 feet in the air. Occurring considerably earlier than the previous early date of 8 Apr (from 2017) for Virginia Beach, notably, this is actually the only record for the species in Virginia as a whole, during the Jan-Mar timeframe! Incredibly, the only Jan-Mar record in eBird north of this one, is a 1968 record from Maryland! The Gold Book does list an extreme early date of 11 Mar, but no further details are noted and this report surely is not entered into eBird at this time. For a species that typically arrives around 15 Apr, it is utterly remarkable, and one wonders whether it arrived along with many other migrants on 29 Mar, or if it had potentially been here for even longer?
With only an average of one or two reports each year in the city, another highlight this reporting period was a LOUISIANA WATERTHRUSH reported on the shores of Lake Smith on 31 Mar (obs. Tracy Tate). The only record of this species in Virginia Beach in 2017 was a single individual at Back Bay NWR on 1 Apr (obs. Karen & Tom Beatty), and in 2016 there was a miraculous fall record at Camp Pendleton SMR on 23 Sep (ph. Mary Catherine Miguez & obs. Karen Beatty). While this is an expected early spring migrant through Virginia, records have been so few and far between here on the coast that I still treat this as a true rarity, as it is certainly a species that birders in the area will chase when one is located!
An unexpected surprise this period occurred when a group a five AMERICAN WHITE PELICANS was observed in transit over Lynnhaven Inlet on 28 Mar (obs. Adam Sell). This species is rare along the coast, though it is reported annually as flocks and individuals travel between locations like Hog Island WMA (VA), Pea Island NWR (NC) and Blackwater NWR (MD). Recently there have been reports of 50+ individuals at Hog Island WMA in Surry County, though it seems like the ones occurring on the coast are probably traveling between Pea Island and either Blackwater or Prime/Bombay Hooks in Delaware. In any event, this was the first report for the species in the city since early February, and represents the first March record for Virginia Beach in eBird dating all the way back to 2007!
Difficult to find in the city limits, a report of 15+ RUSTY BLACKBIRDS at False Cape SP on 31 Mar (obs. Karen Kearney) made for an exciting find! Moving forward, this park will be accessible via the West Dike of Back Bay NWR, so birders might have a shot at reaching this birds, rather than relying on tram trips to and from the isolated state park at our most extreme southeast corner. Another report of a single Rusty Blackbird also came in from Stumpy Lake NA on 29 Mar (obs. George Harris), which marks the second report for the park this year.
As far as continuing rarities go, the drake EURASIAN WIGEON first found at Pleasure House Point NA on 11 Feb (obs. Jason Schatti), and then re-found roughly a mile to the west at Lake Joyce near Shore Drive on 19 Feb (ph. Timothy Barry) continued to be noted through 26 Mar (ph. June McDaniels). It has continued to be most reliable on the tributary finger of Lake Joyce immediately north of Shore Drive.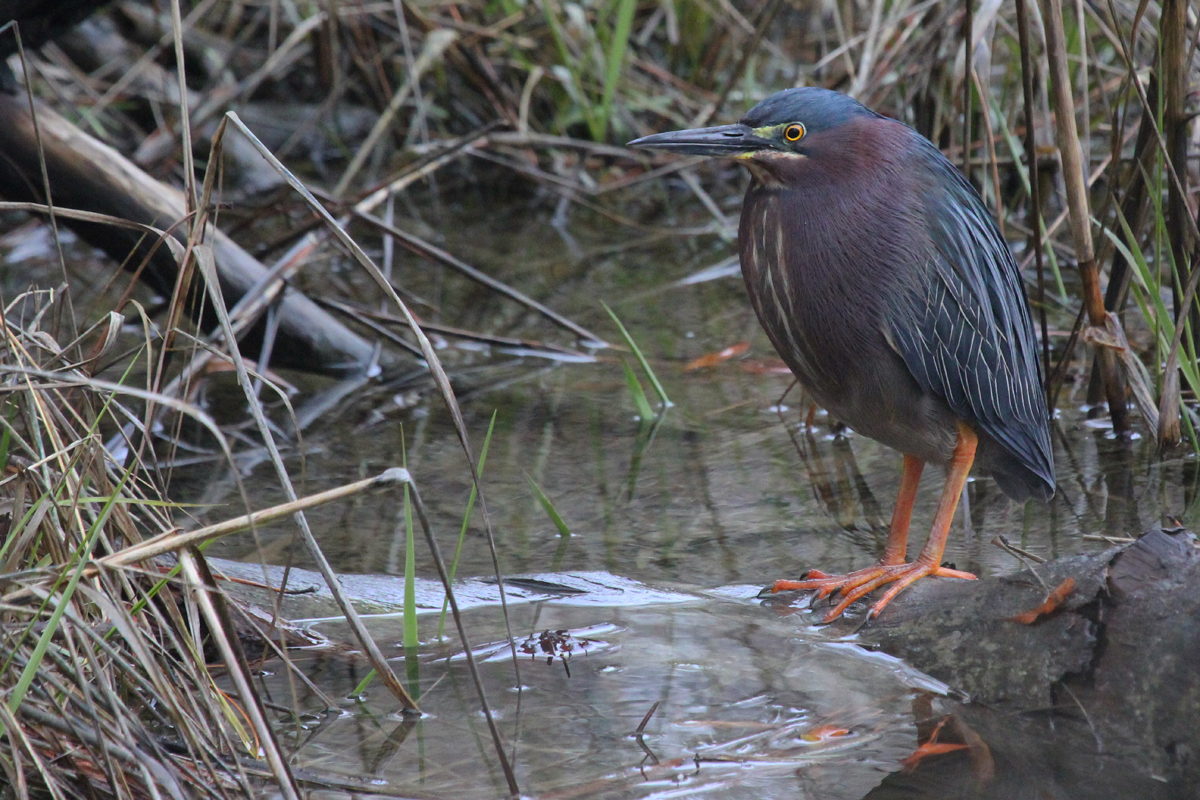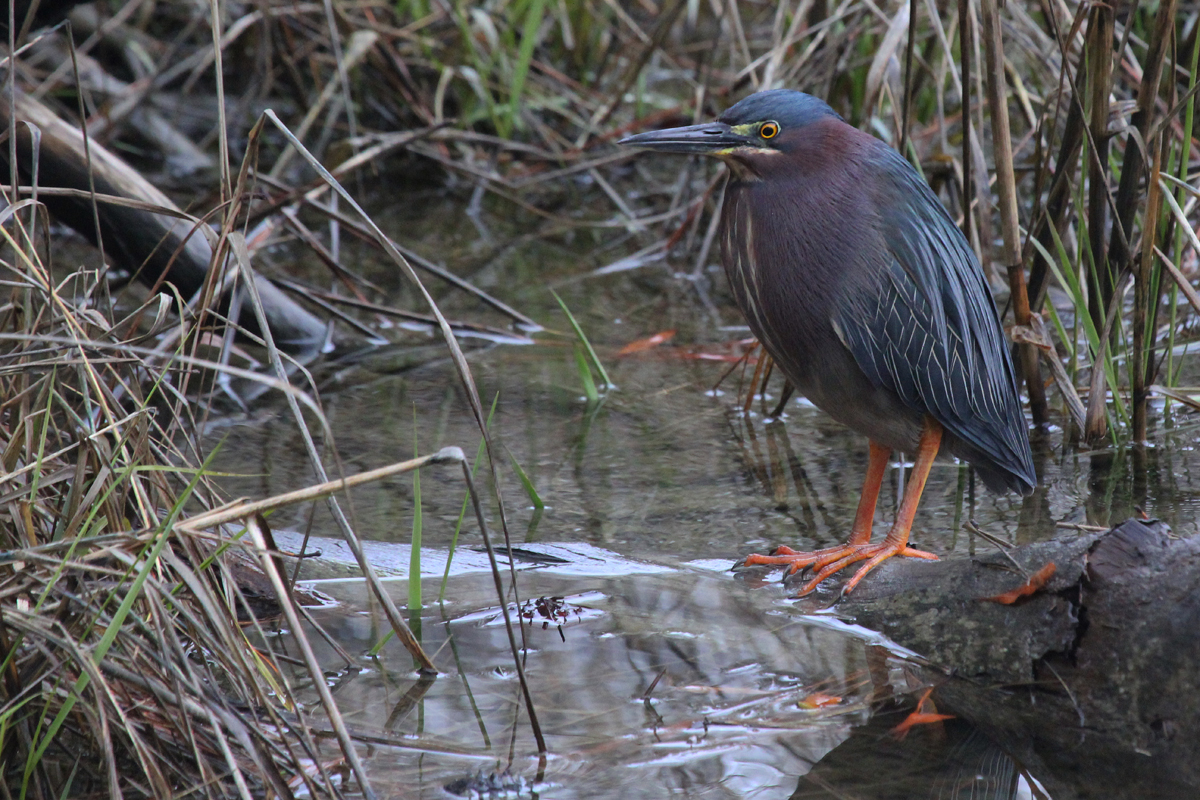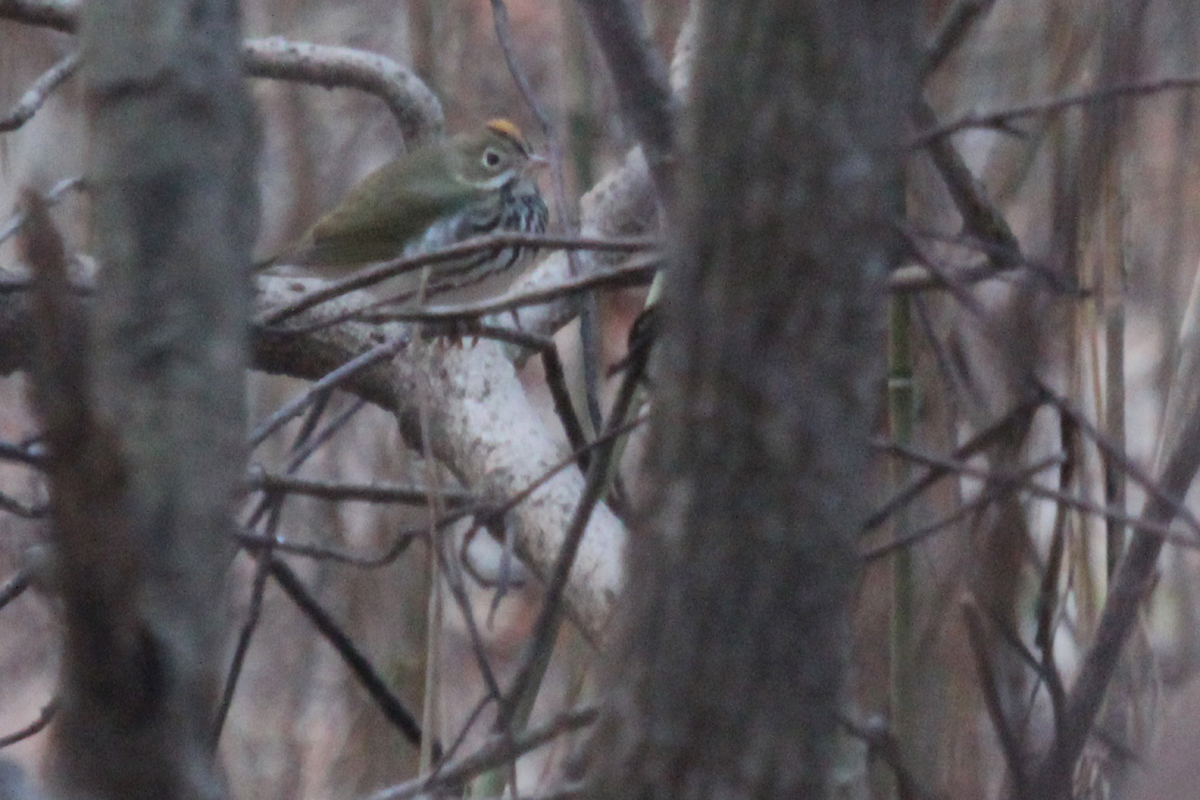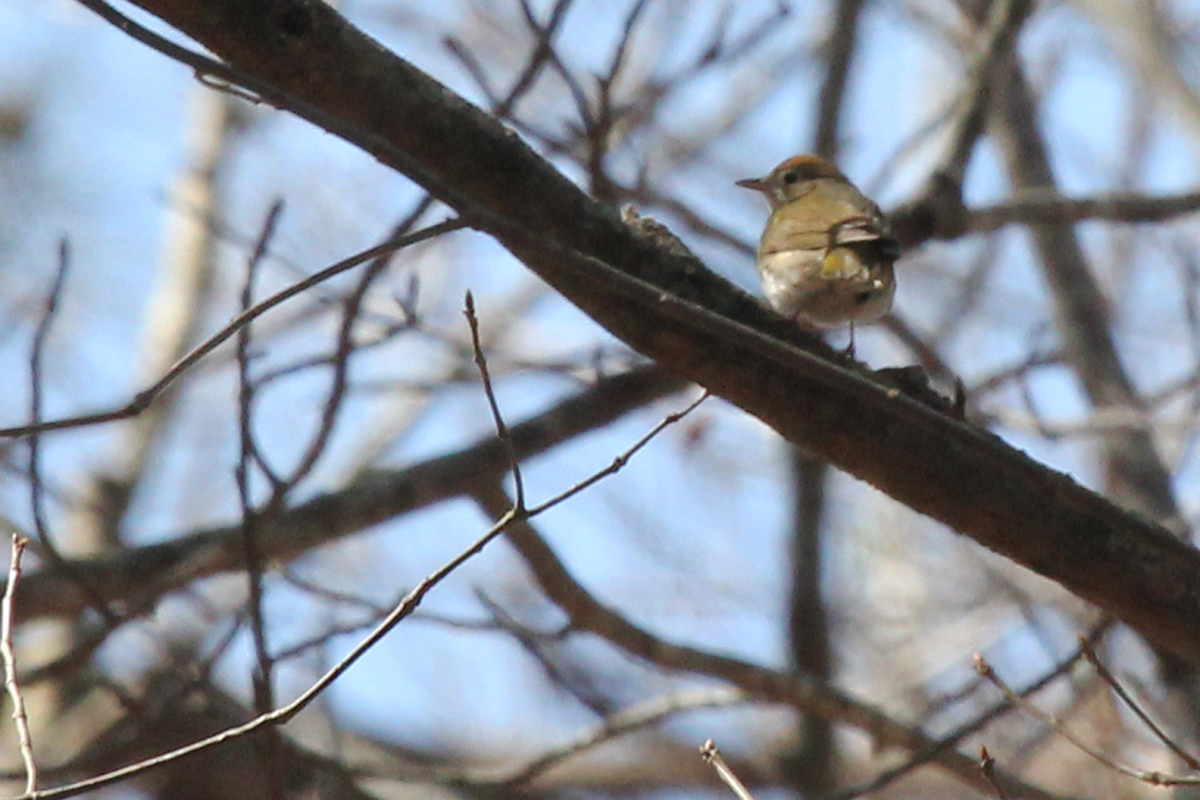 When "early first-of-season arrivals" are mentioned, this simply refers to species for which the first reported occurrence in the city takes place prior to their "average expected arrival date" (based on the Gold Book coastal plain dates and supplemented with more recent eBird data. First on the list goes to our first RUBY-THROATED HUMMINGBIRD of the season, reported off Burrough's Road in Thoroughgood on 30 Mar (obs. Tracy Tate). Given the winter we had this year, it seems unlikely that this bird survived here from January to now, but with hummingbirds it is always a possibility. In 2017, one stayed the entirety of winter in Alanton, and these sorts of reports obscure the determination of true spring arrival dates. Currently, 10 Apr is the expected arrival date for migrants, but with the early arrivals across the board for many species, this one could also be a true spring arrival.
Next on the list goes to our first GREEN HERON of the season, reported at Pleasure House Point NA on 25 Mar (ph. Nancy Barnhart), which is our second earliest arrival for the species in recent years (in 2015 the arrival was also at this location, but on 22 Mar, obs. Melinda Carr). Typical arrival in an average year for this species here has been 5 Apr, though if trends continue and we get March records again next year, this may shift to 30 Mar moving forward. Interestingly, the only other year to showcase a March arrival for this species in eBird goes all the way back to 1978, when our earliest arrival date, 21 Mar occurred, this time at Back Bay NWR (obs. Edward Brinkley). The 2018 individual at Pleasure House Point was also reported on 27 Mar (ph. Steve Myers, ph. Rob Bielawski). Surprisingly, this turned out not to be the only individual reported so early, with perhaps three other individuals all reported from various locations on 29 Mar, including one at Camp Pendleton SMR (obs. Karen & Tom Beatty), one at Back Bay NWR (obs. Mike Collins) and one at Lake Smith (obs. Tracy Tate). Heading into April, it is likely that we'll see a few more before the eBird filter trip date of the 5th, so just keep adding notes to reports until then, we certainly are aware that the species as a whole has returned early this season.
A second species that typically arrives around 5 Apr to Virginia was also noted in late March, that bird being the fan favorite OVENBIRD! Early in the morning on 29 Mar, a single individual was detected singing along the asphalt path at West Neck Creek NA (ph. Rob Bielawski). In a feat of amazing timing, this matches the exact same date when in 2017, our first of season Ovenbird was photographed at this exact same location (ph. Mary Catherine Miguez)! Both records represent the earliest known arrival date for Virginia Beach, and each is very close to the earliest record for Virginia as a whole, with that date shown in eBird as 27 Mar at Great Dismal Swamp a few years back. To add to this story, later in the morning, two Ovenbirds were noted, with one being viewed and a second individual singing within earshot (ph. Karen & Tom Beatty and Mary Catherine Miguez). Lastly, another was detected at Stumpy Lake NA on 31 Mar (ph. Rob Bielawski), marking the earliest known date of arrival for this particular park.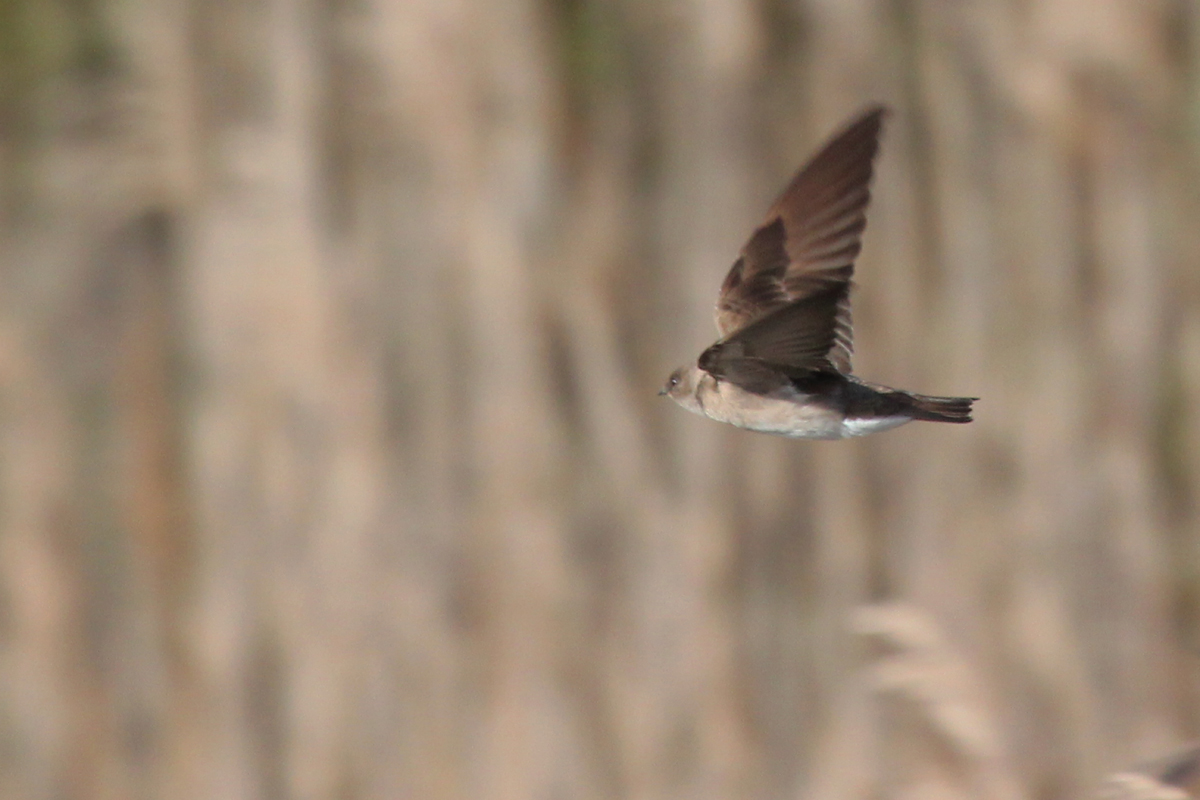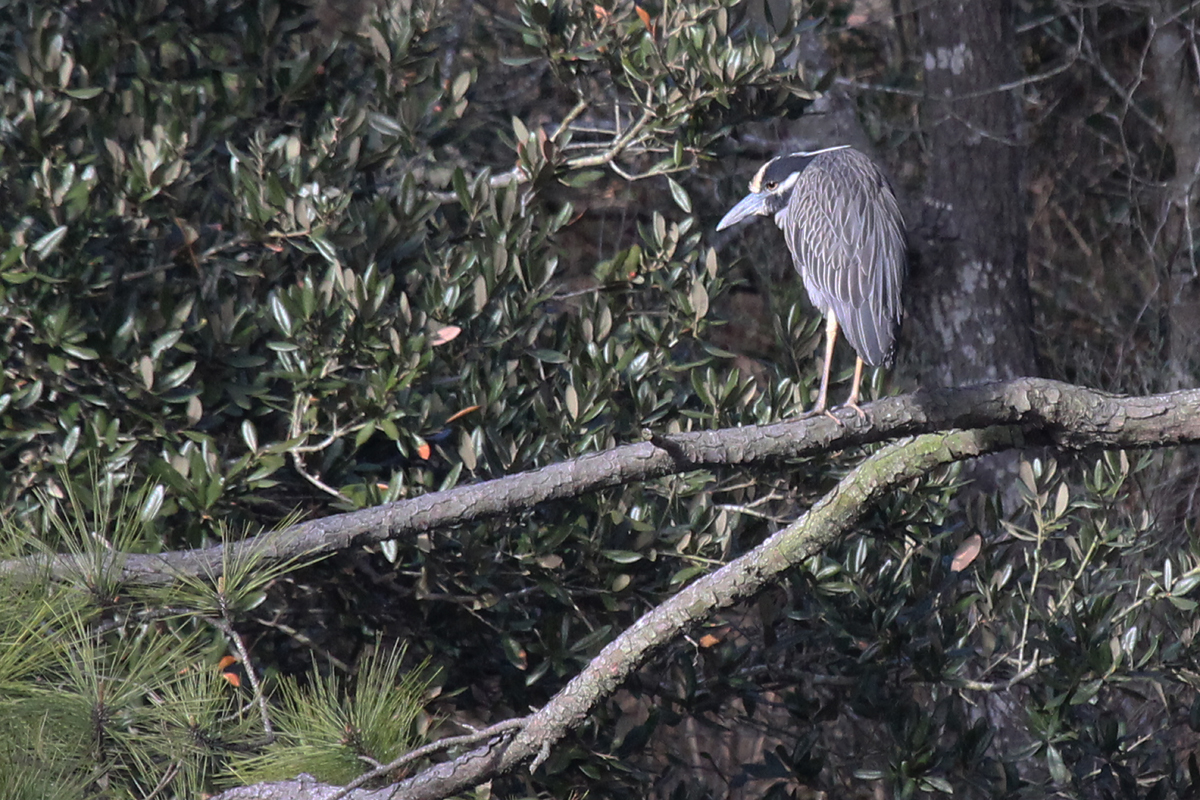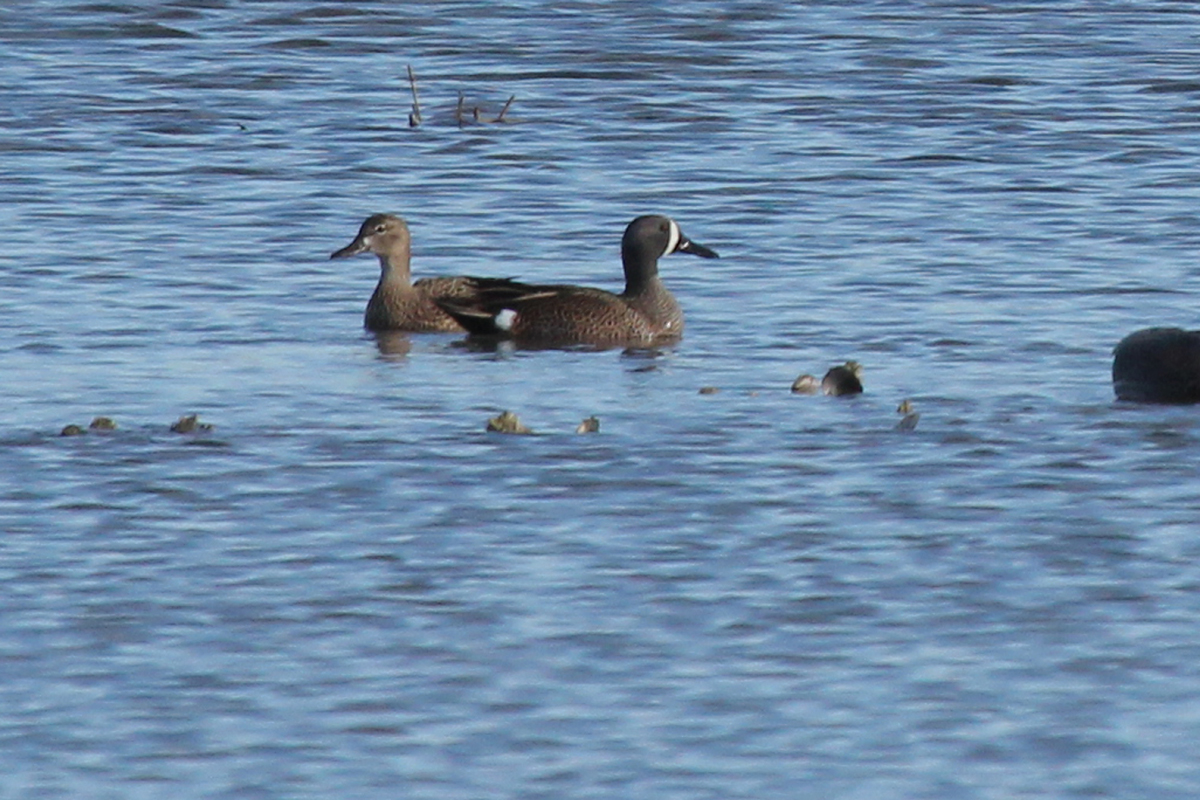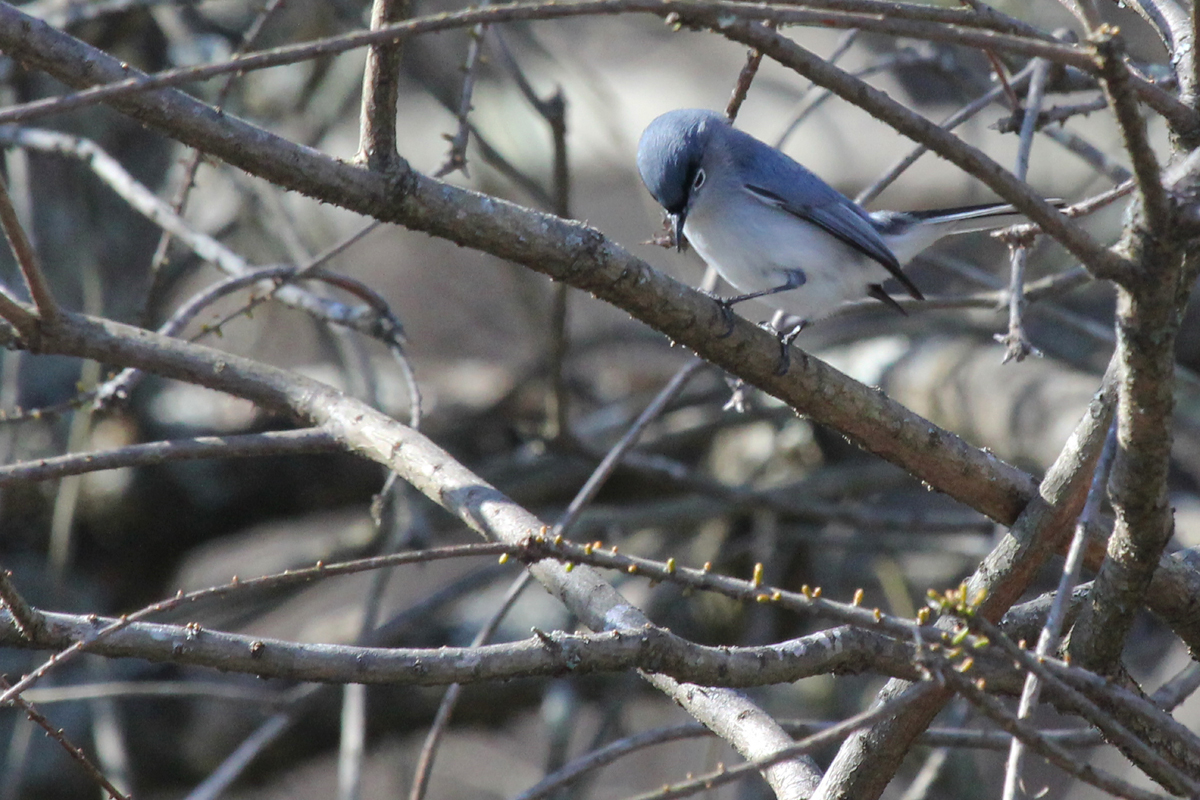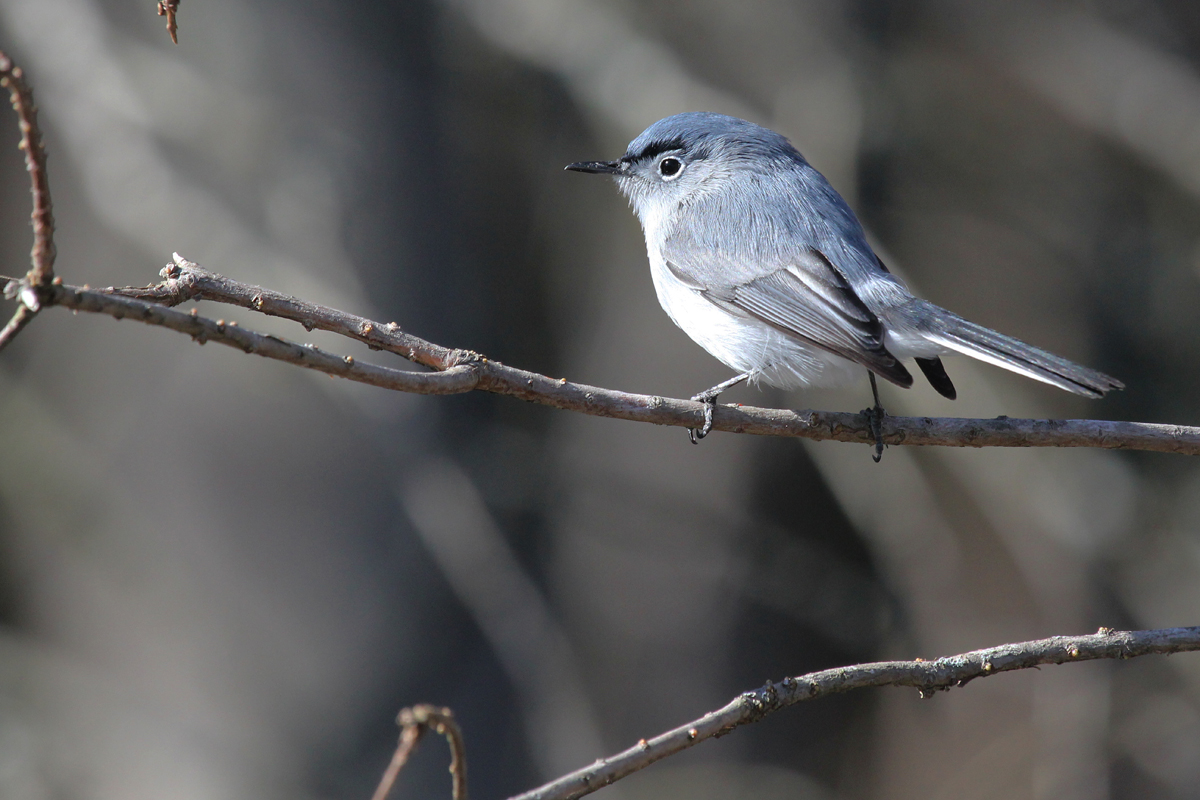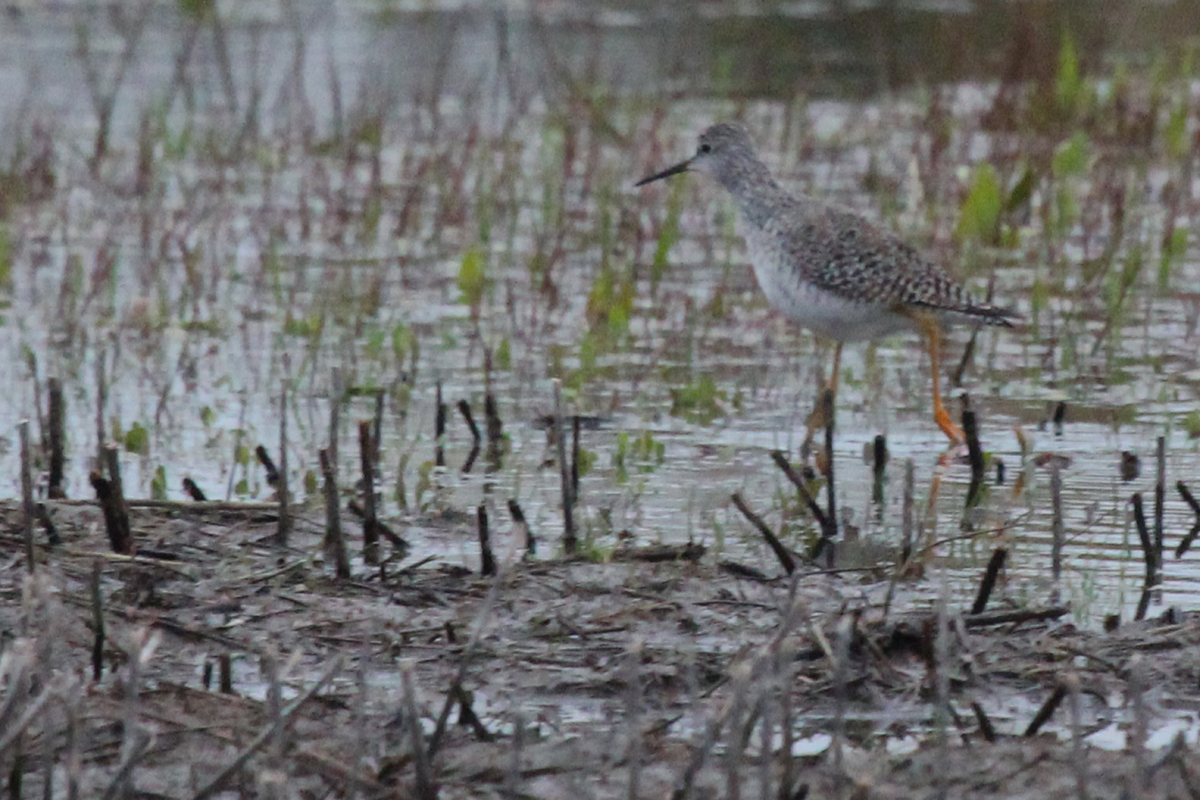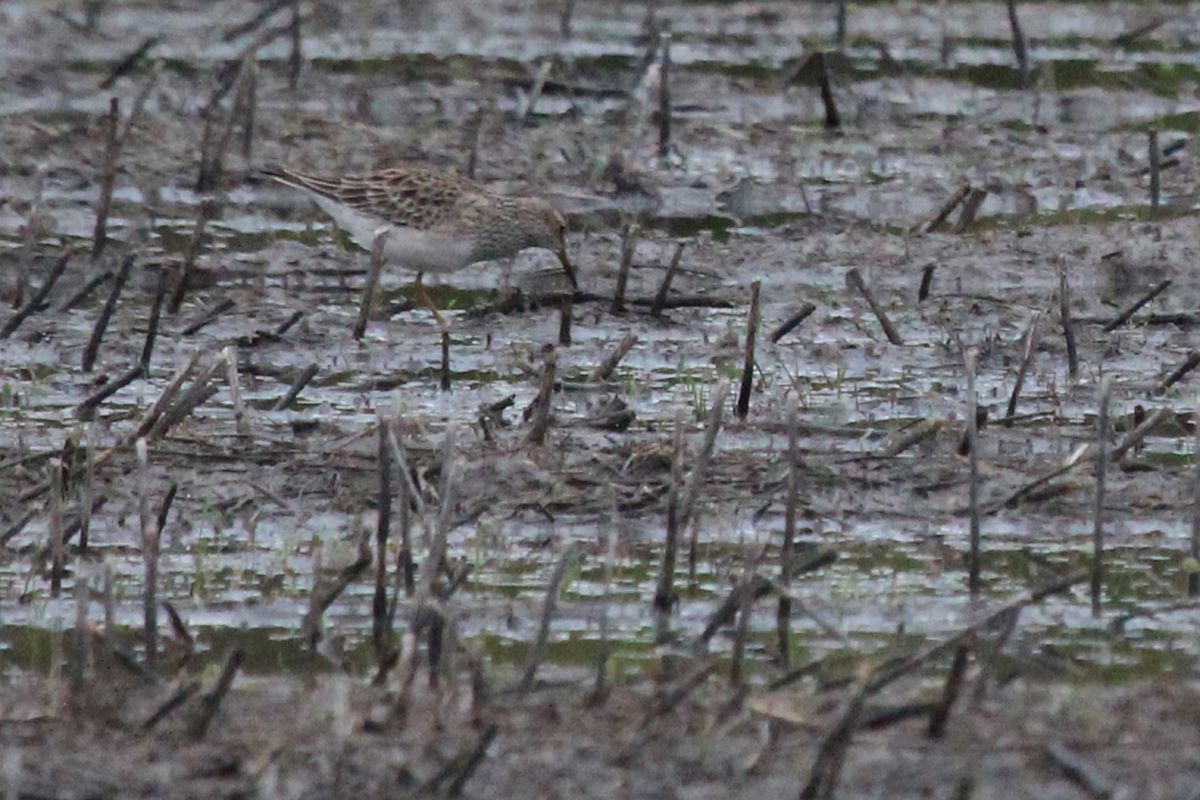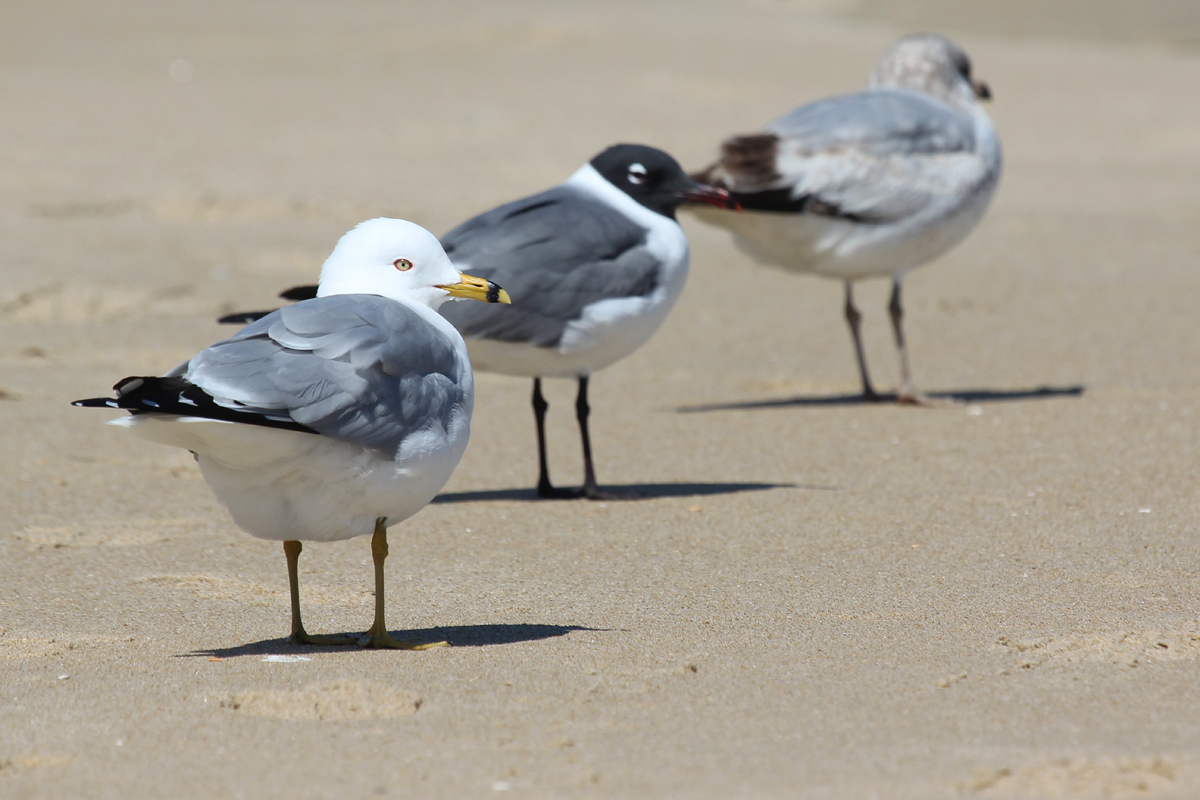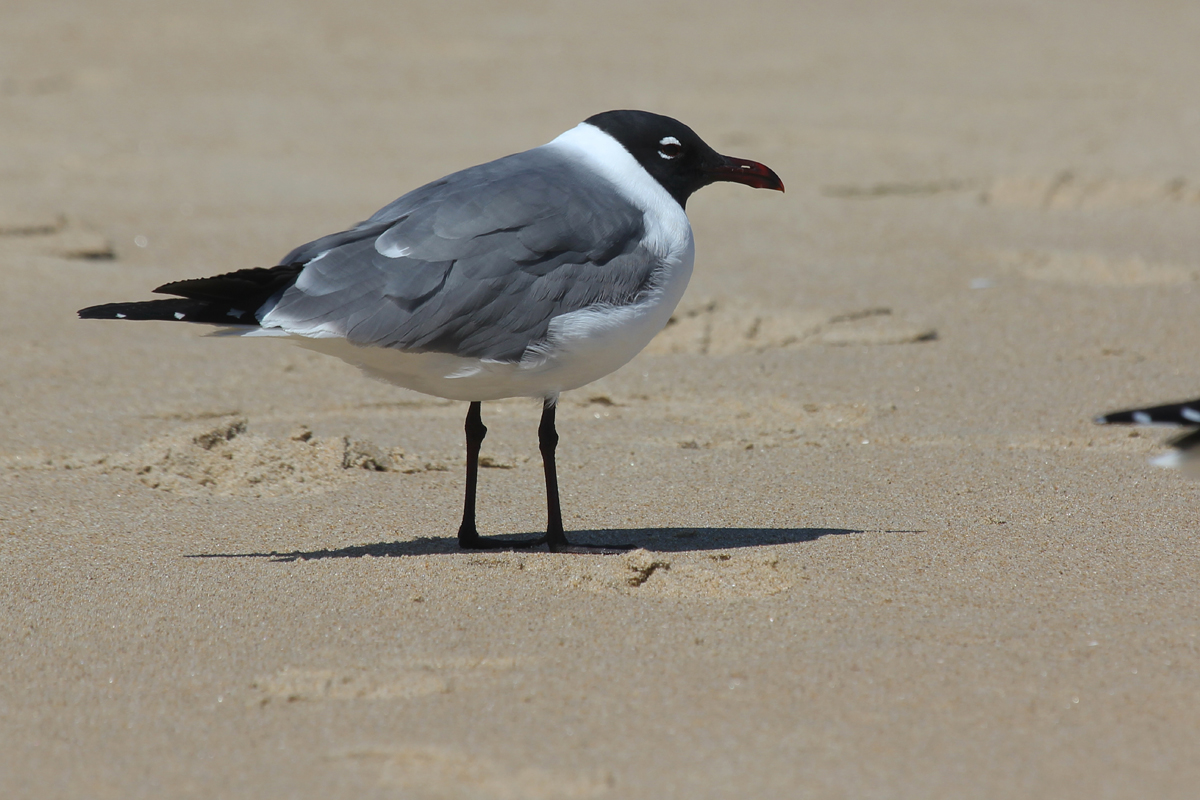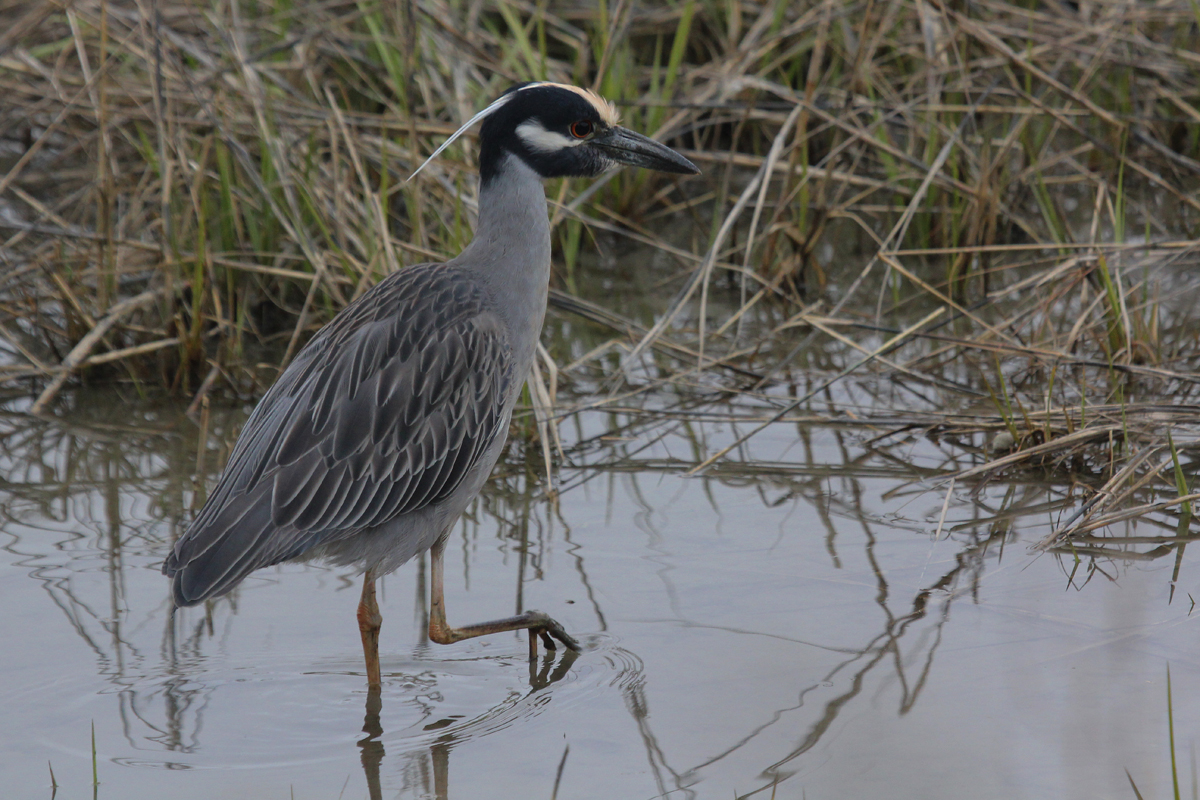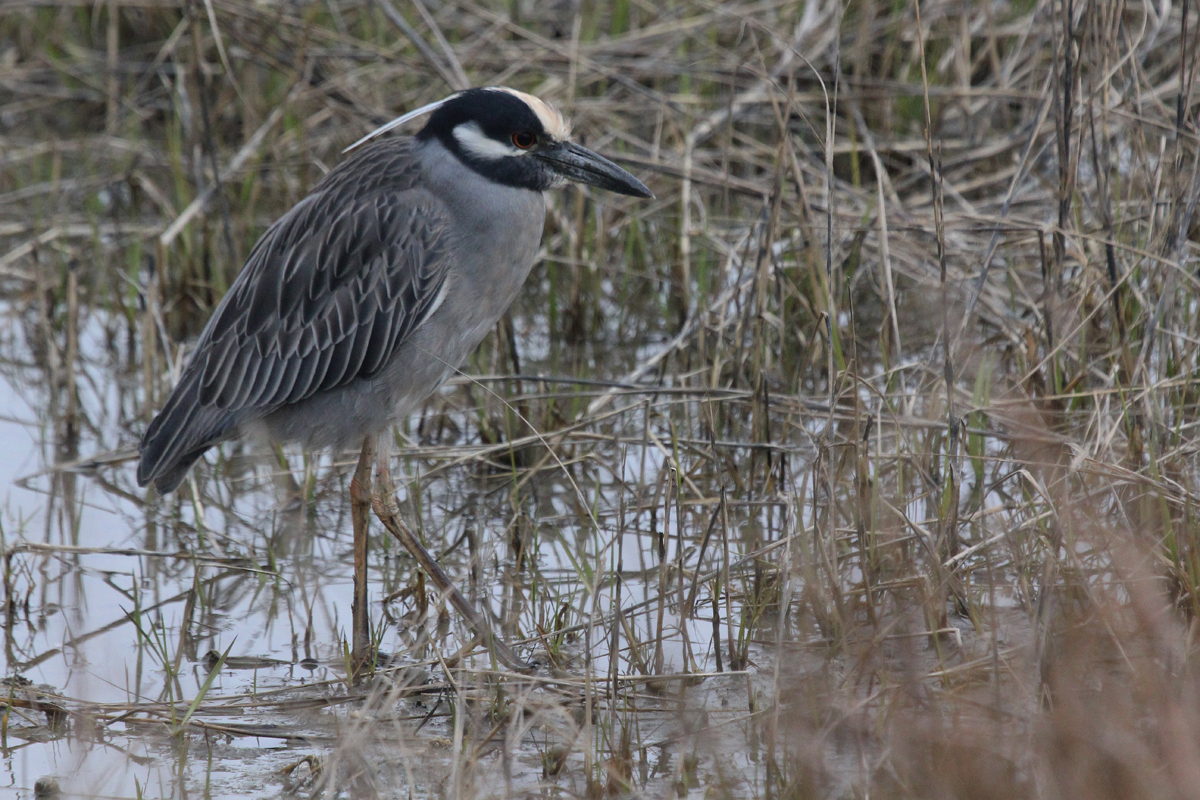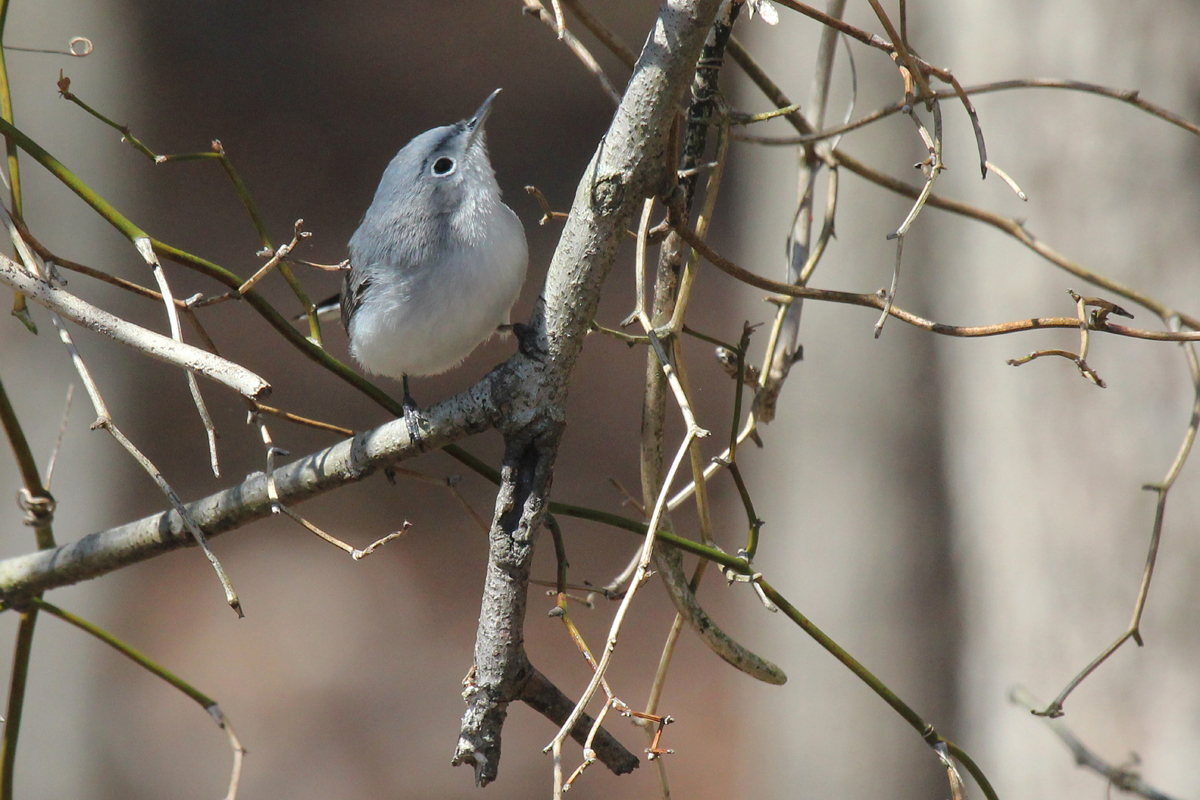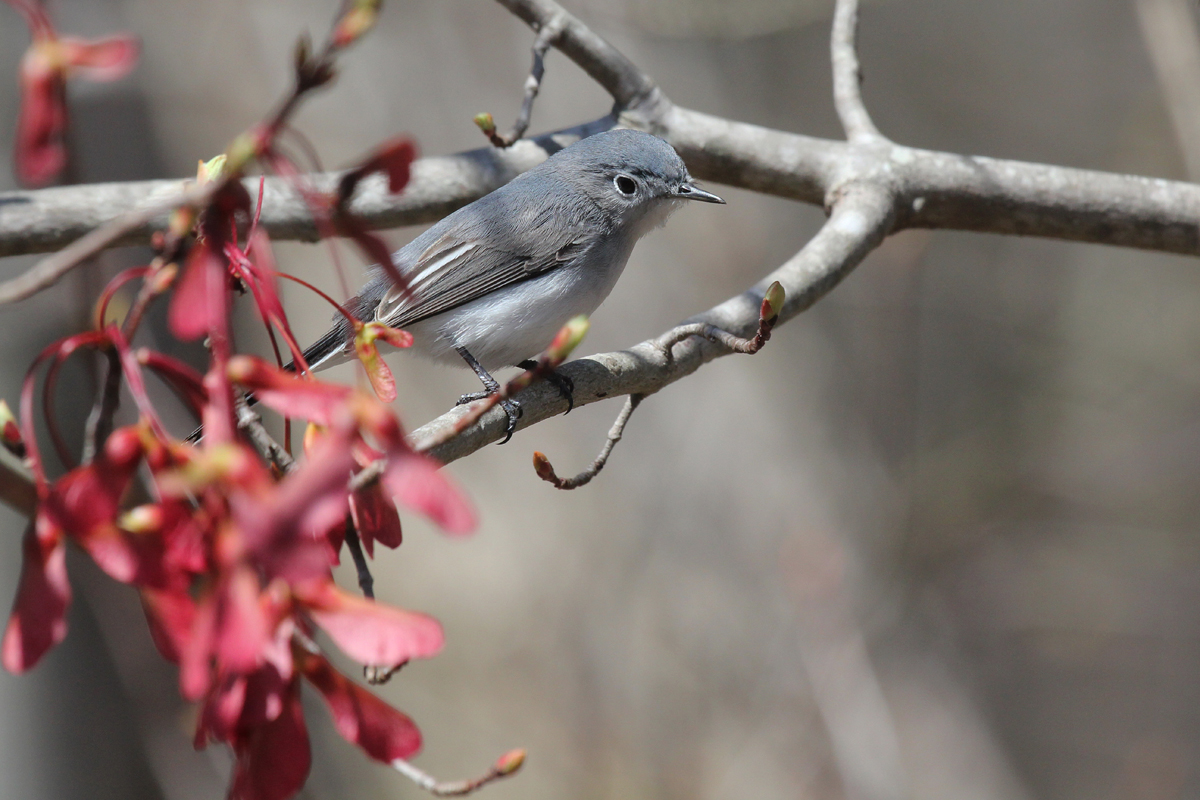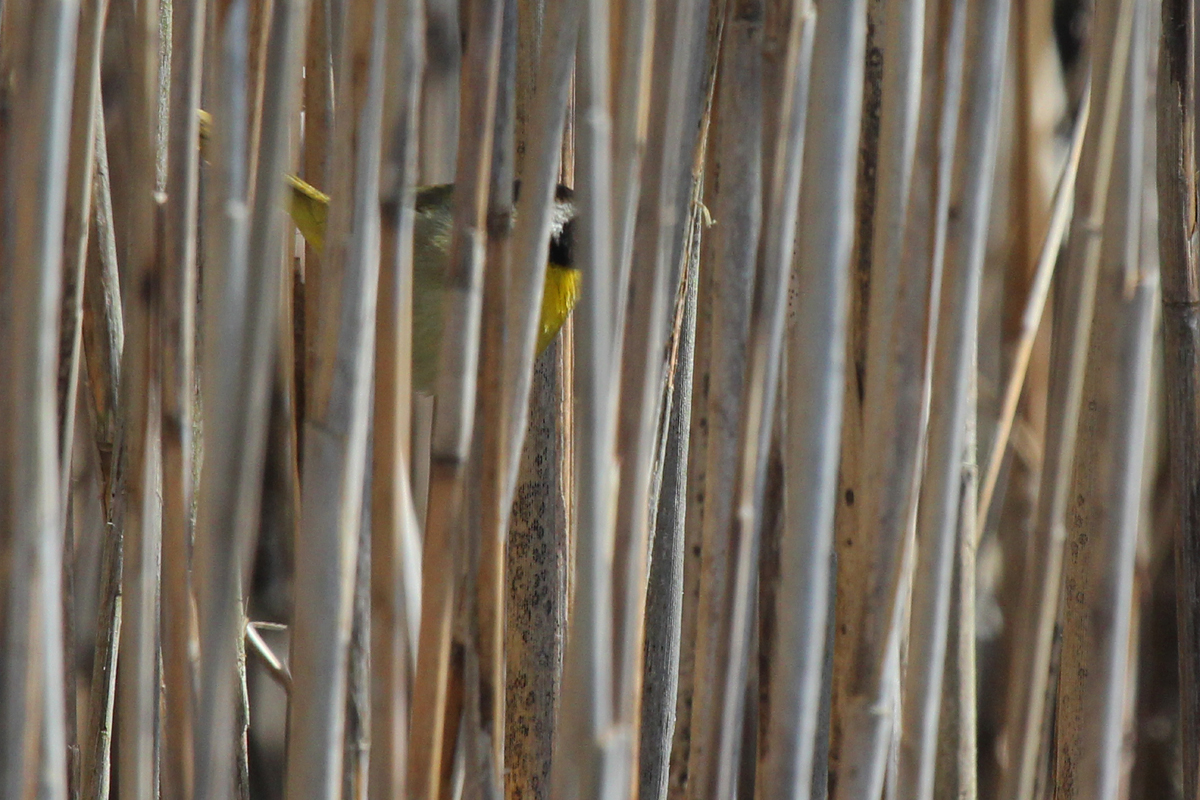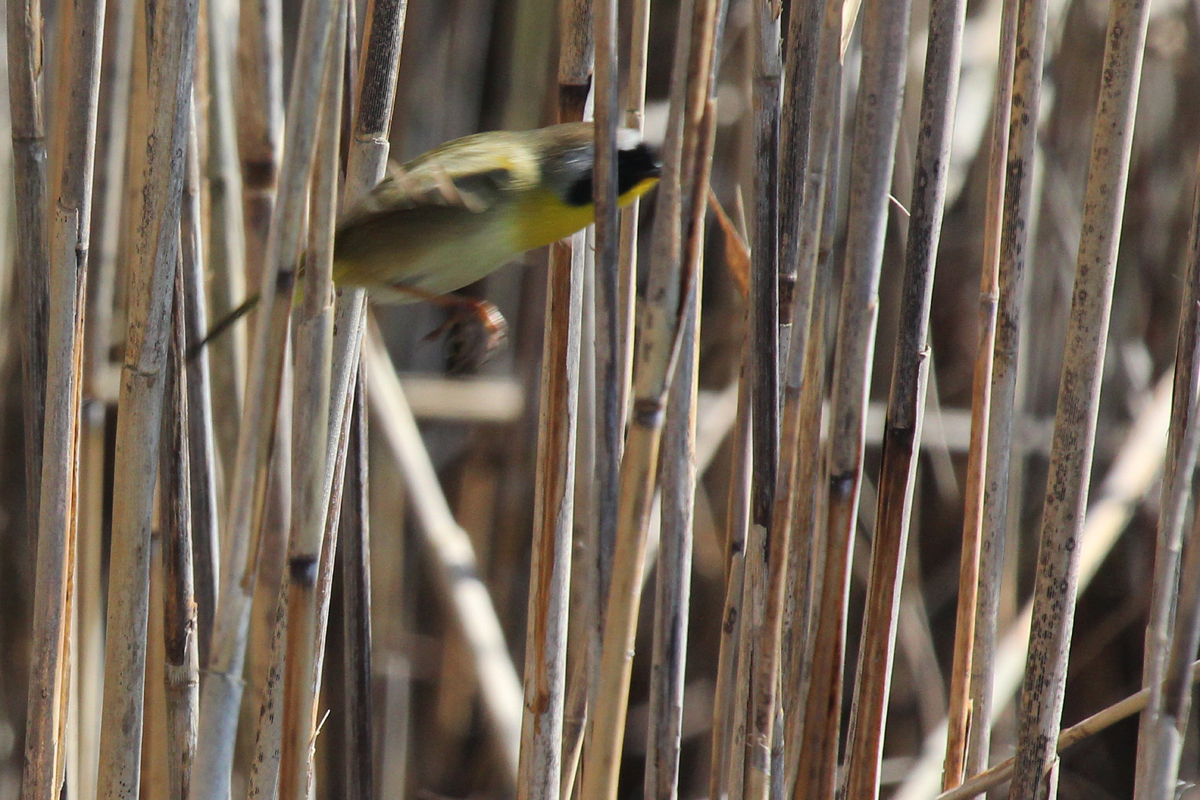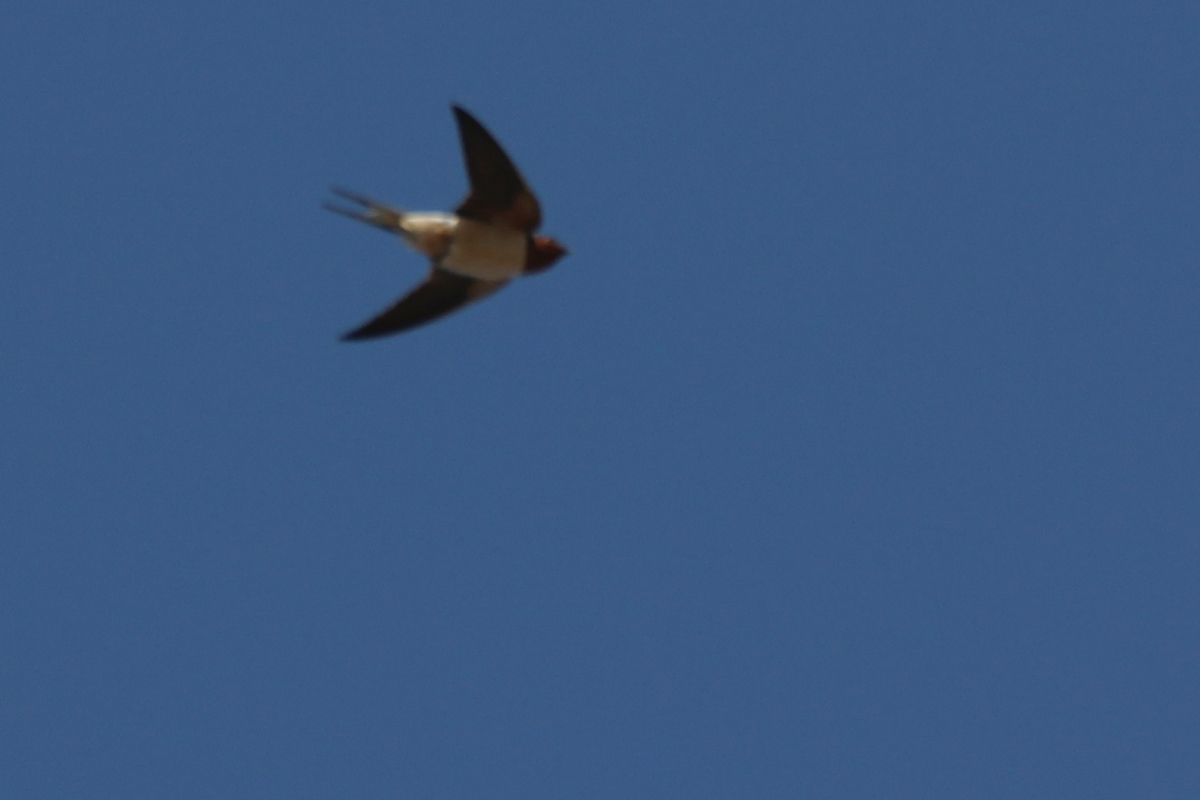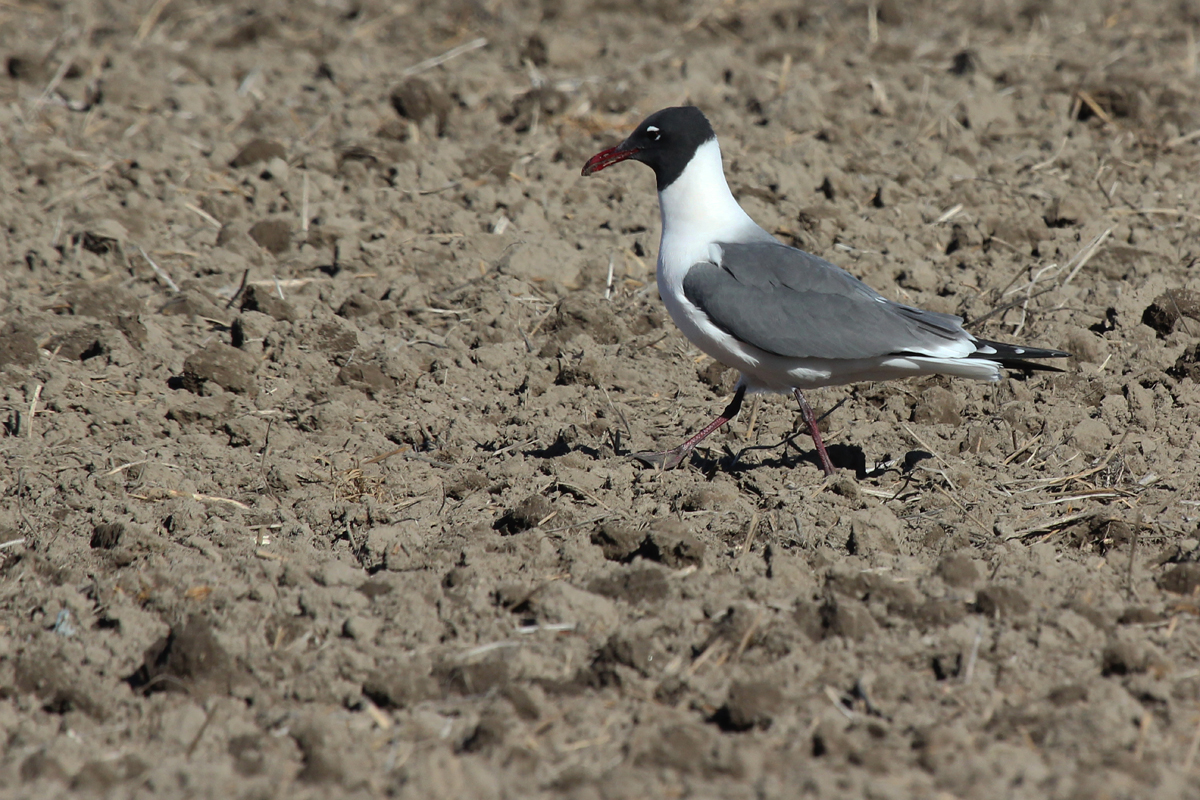 Yet another expected 5 Apr arrival species, BLACK-AND-WHITE WARBLER, managed to make its way into the city during late March as well! At least two individuals were reported on 29 Mar, one at Camp Pendleton SMR (obs. Karen & Tom Beatty) and one at First Landing SP (obs. Jason Schatti). Incredibly, these represent the earliest arrivals ever noted for Virginia Beach in eBird, and they're the first March arrivals to boot! As a quick comparison, 2017's first record came on 5 Apr, 2015's was 1 Apr, and 2014's was 3 Apr; other recent years have all occurred after the expected 5 Apr date. Other early reports for the period included one at Marshview Park on 30 Mar (obs. Tommy Maloney & Jason Schatti), one at First Landing SP on 31 Mar (ph. June McDaniels) and two at Marshview Park on 31 Mar (ph. Nancy Barnhart / Shirley Devan / Jan Lockwood / Joyce Lowry).
A first ever March arrival for PRAIRIE WARBLER occurred on 31 Mar in the Lago Mar neighborhood of central Virginia Beach (ph./a.r. Mary Catherine Miguez). This record also marked the first for the state of Virginia in 2018. In year's past, occasionally this species has been known to attempt wintering, with a few January reports, however, our last report before this came on 24 Nov at First Landing SP (obs. Brandon Holland). With an average arrival date of 5 Apr, it is pretty remarkable to get this bird for the reporting period, and as mentioned, it is the first time as far as eBird records go.
Comically referred to as "flying cigars", the tiny CHIMNEY SWIFT provided the last of the expected 5 Apr arrival species, with the first report occurring 30 Mar at Stumpy Lake NA (obs. Debbie Schroeder). This marks a third year in a row where the species was noted during late March, and as a result, the 5 Apr expected arrival date will likely slide back to 30 Mar for next year's migration.
More expected during late March, several species did beat their typical 30 Mar arrival date, the first one being CASPIAN TERN! During a seawatch at Rudee Inlet in the early morning hours of 29 Mar, 4 different individuals were viewed passing north (obs. Andrew Baldelli). Additionally, 9 first-of-season BARN SWALLOWS were observed during that same outing, while another individual was viewed around the same time at Camp Pendleton SMR (obs. Karen & Tom Beatty), and another morning bird was viewed at Back Bay NWR (obs. Mike Collins). Given that both of these species are expected around 30 Mar, seeing them a day on the early side shows that our arrival dates can be pretty accurate given enough data year-to-year! At least one other Barn Swallow was noted later in the day in Sandbridge as well (ph. Mary Catherine Miguez, later obs. Karen & Tom Beatty). Only one other Ovenbird report appeared before the end of the reporting period, with a single individual being found 30 Mar at Marshview Park (obs. Andrew Baldelli).
Moving on to first-of-season arrivals that appeared in the city on or after their expected date, we had a first TRICOLORED HERON reported on 30 Mar (right on the expected date) at Back Bay NWR (obs. Robert Wood). Additionally, a PECTORAL SANDPIPER was reported on 25 Mar (right on the expected date) at Princess Anne WMA Whitehurst Track (ph. Andrew Baldelli & Rob Bielawski). Additionally, with expected dates of 20 Mar, we had the following remaining arrivals: LESSER YELLOWLEGS on 24 Mar at Back Bay NWR (obs. Pamela Monahan), NORTHERN ROUGH-WINGED SWALLOW on 25 Mar at Princess Anne WMA Whitehurst Track (ph. Andrew Baldelli & Rob Bielawski), YELLOW-THROATED WARBLER on 28 Mar at Red Wing Park (obs. Mary Catherine Miguez) and GLOSSY IBIS on 29 Mar at Rudee Inlet (obs. Andrew Baldelli). Last of the on-time arrivals, we finally had our first record for PURPLE MARTIN on 25 Mar at Mt. Trashmore Park (obs. Ken Oeser). This species is typically observed around 15 Mar, so it appeared to show up a bit behind schedule this year, most likely due to the pair of nor'easter that were impacting the region around that expected date!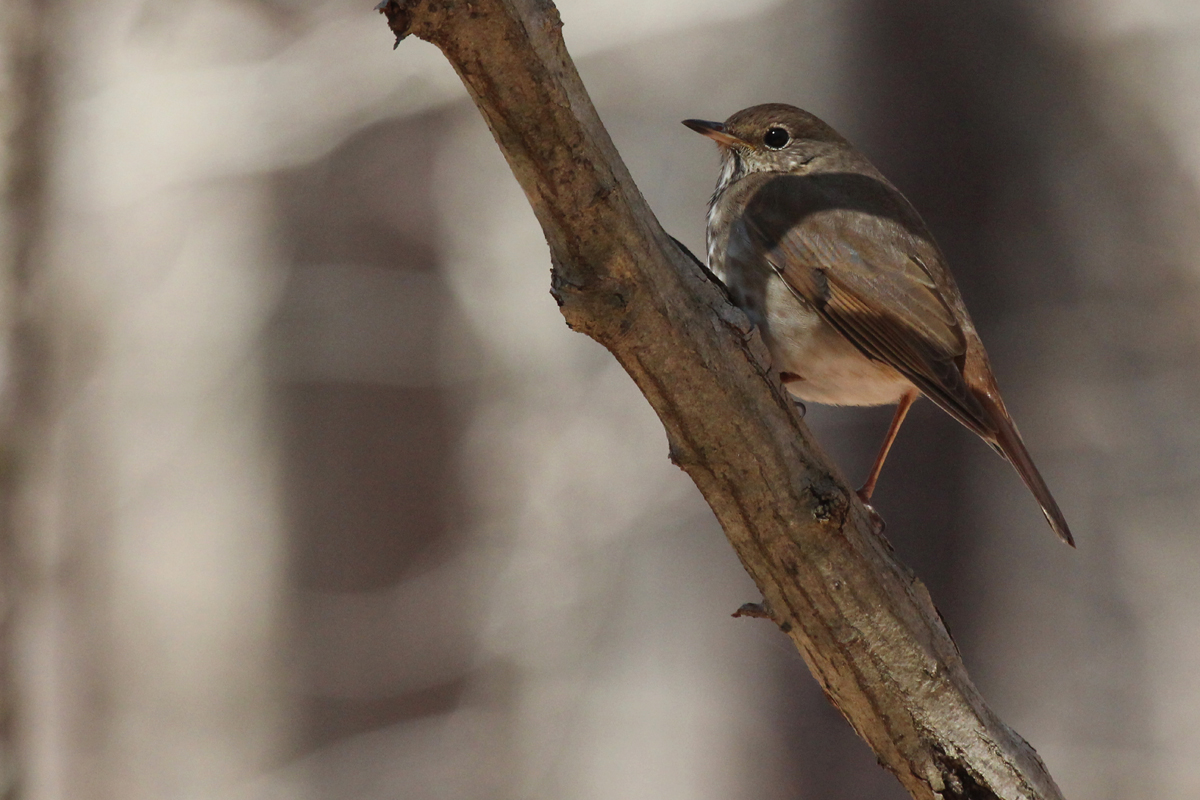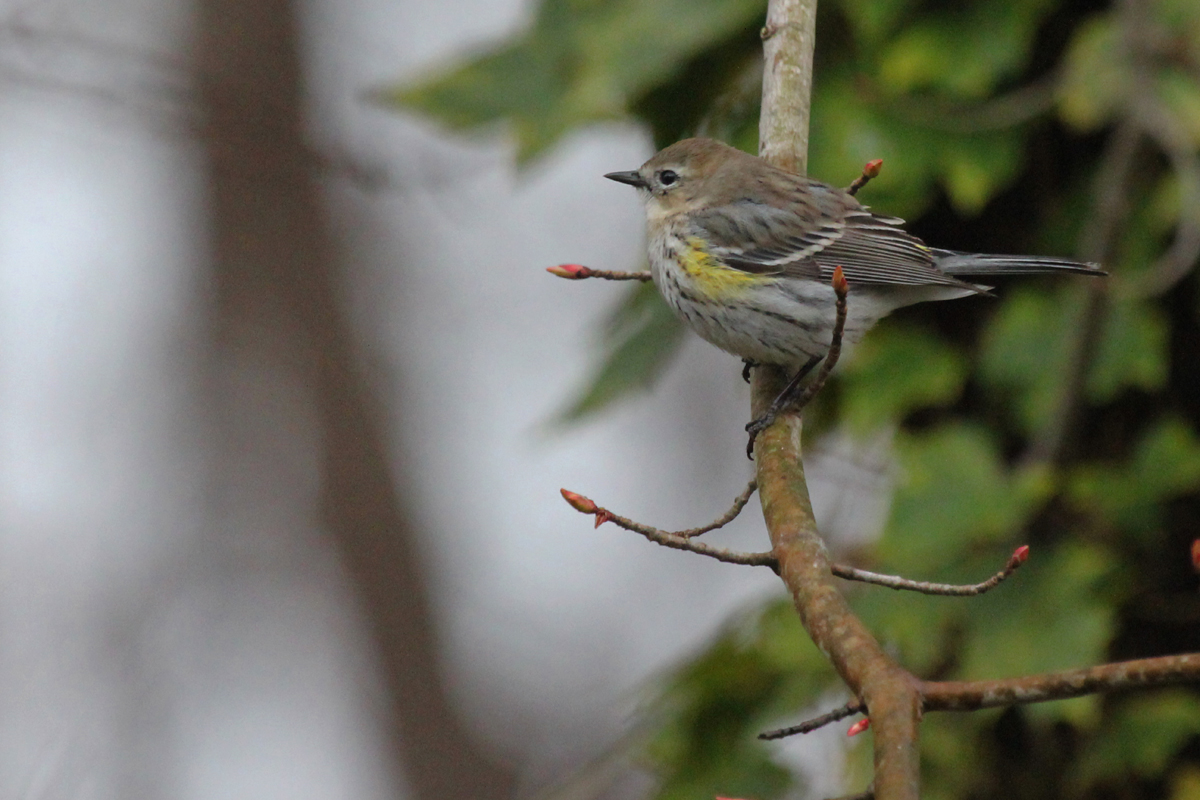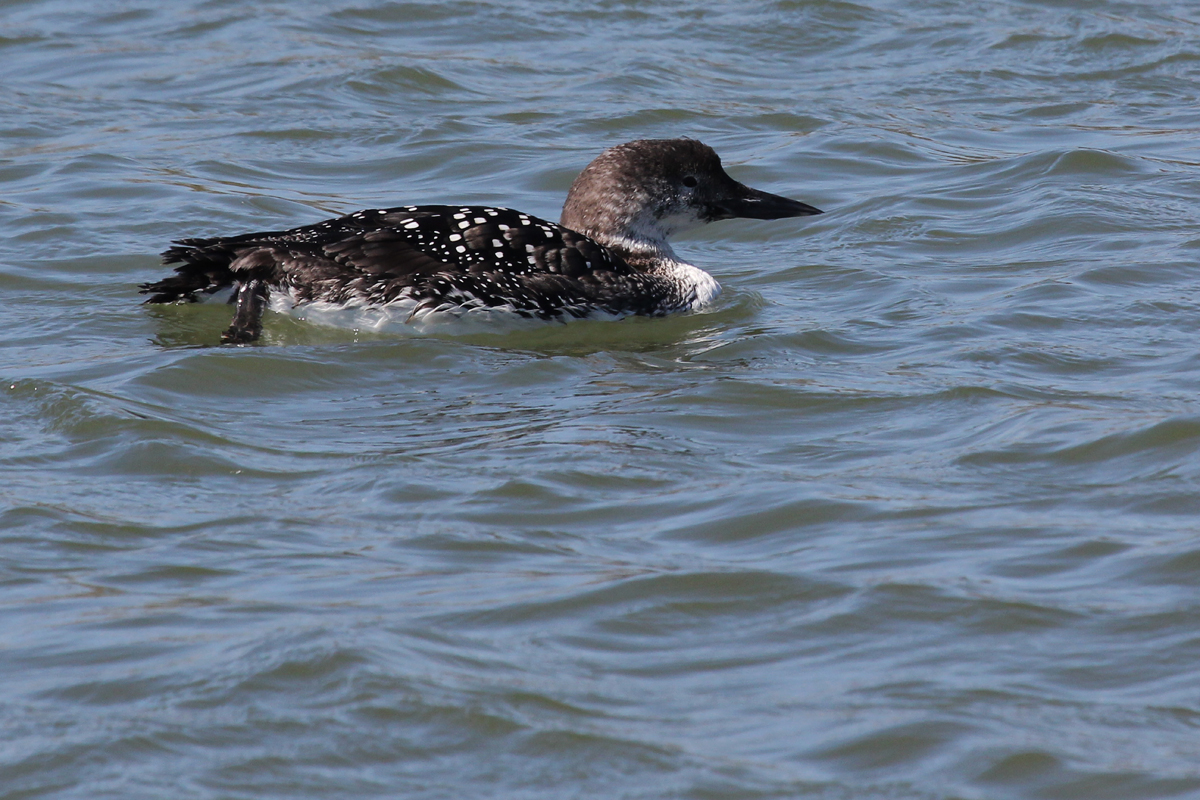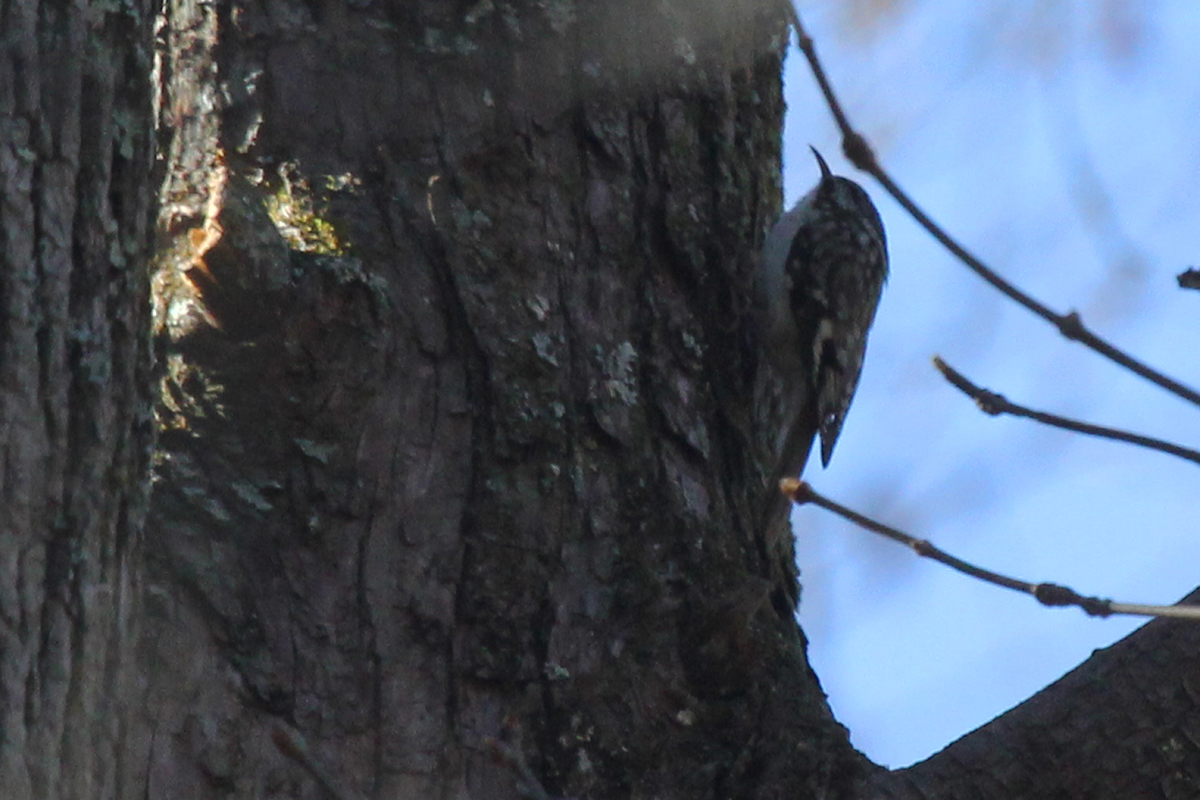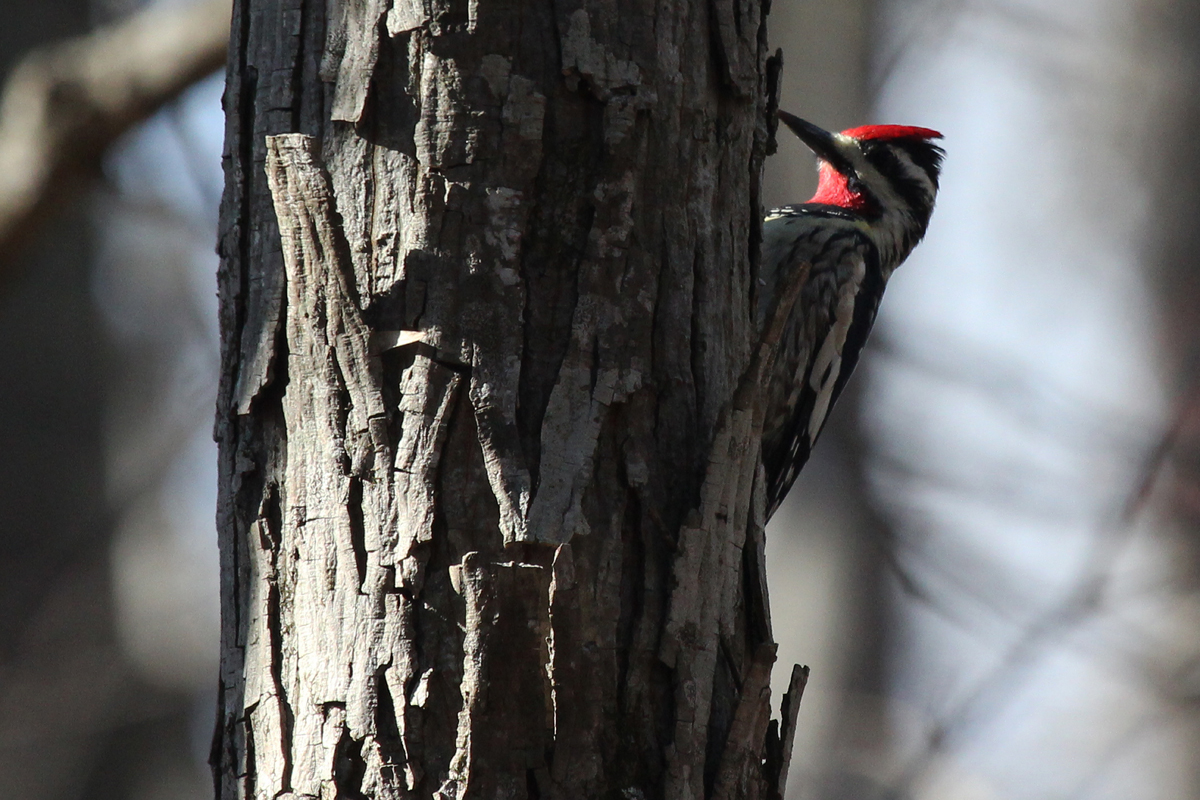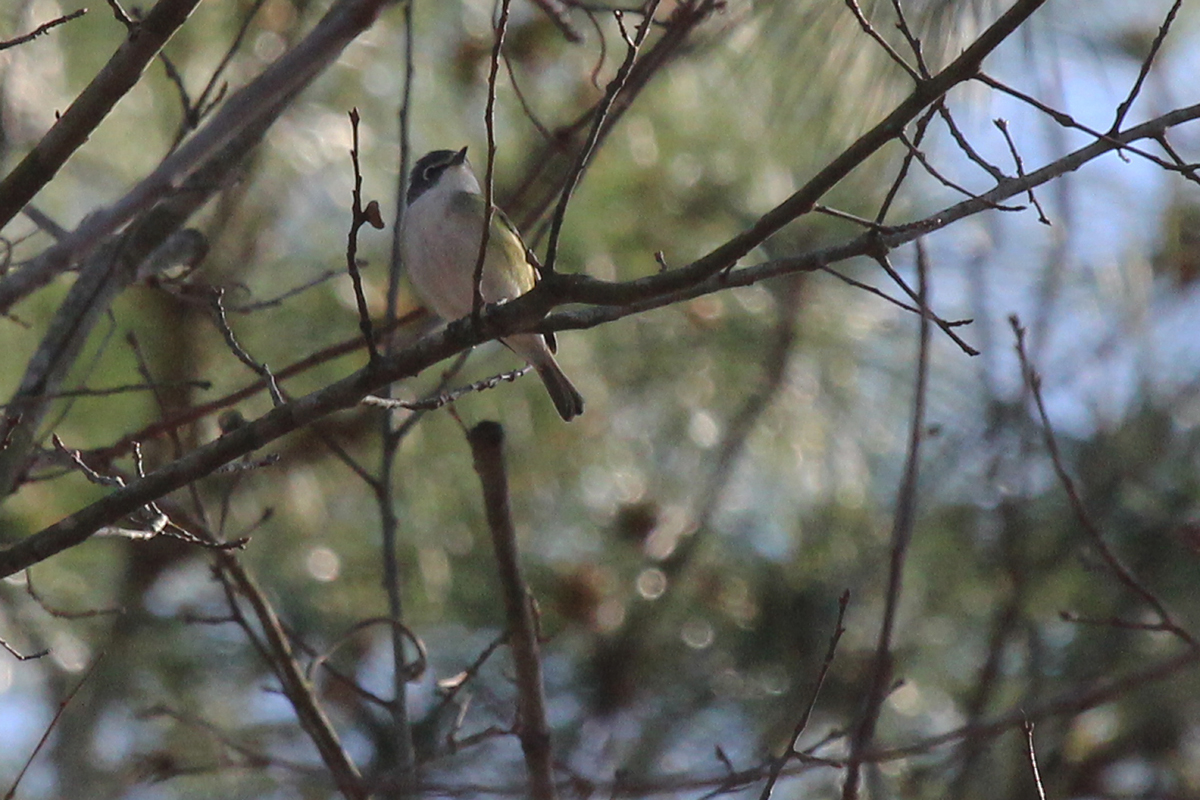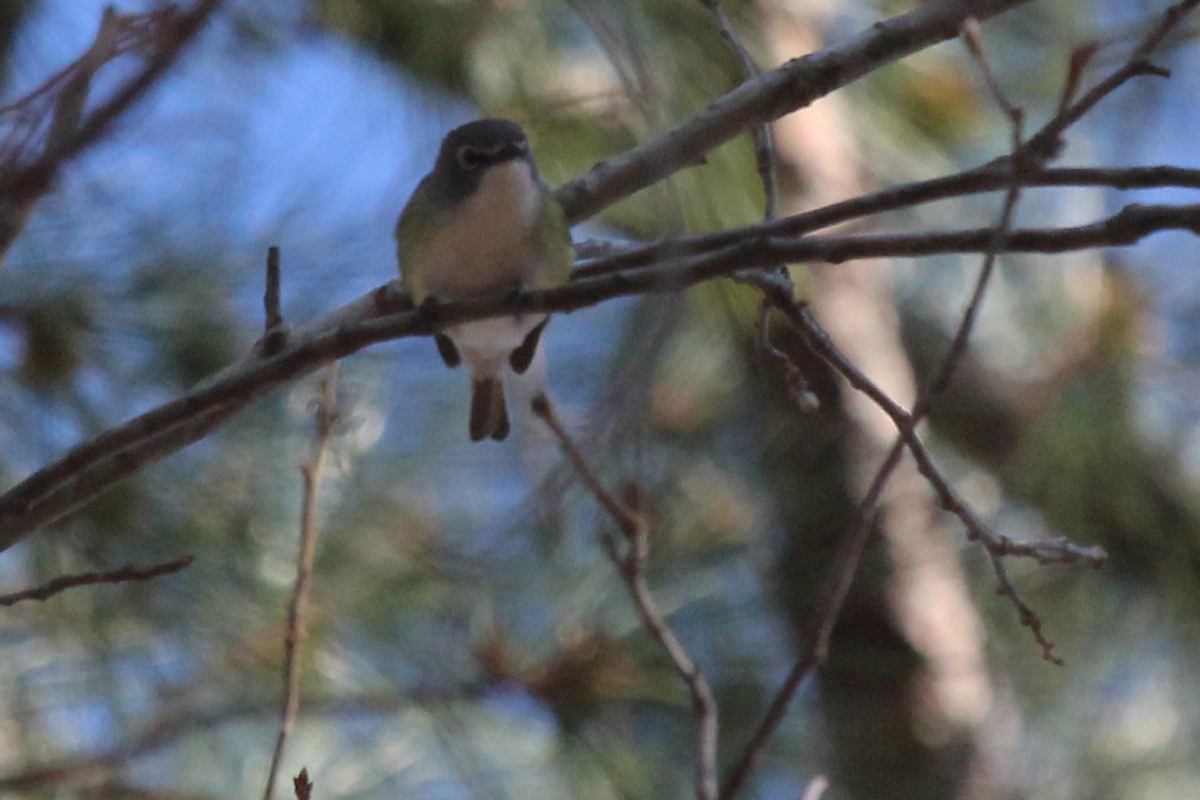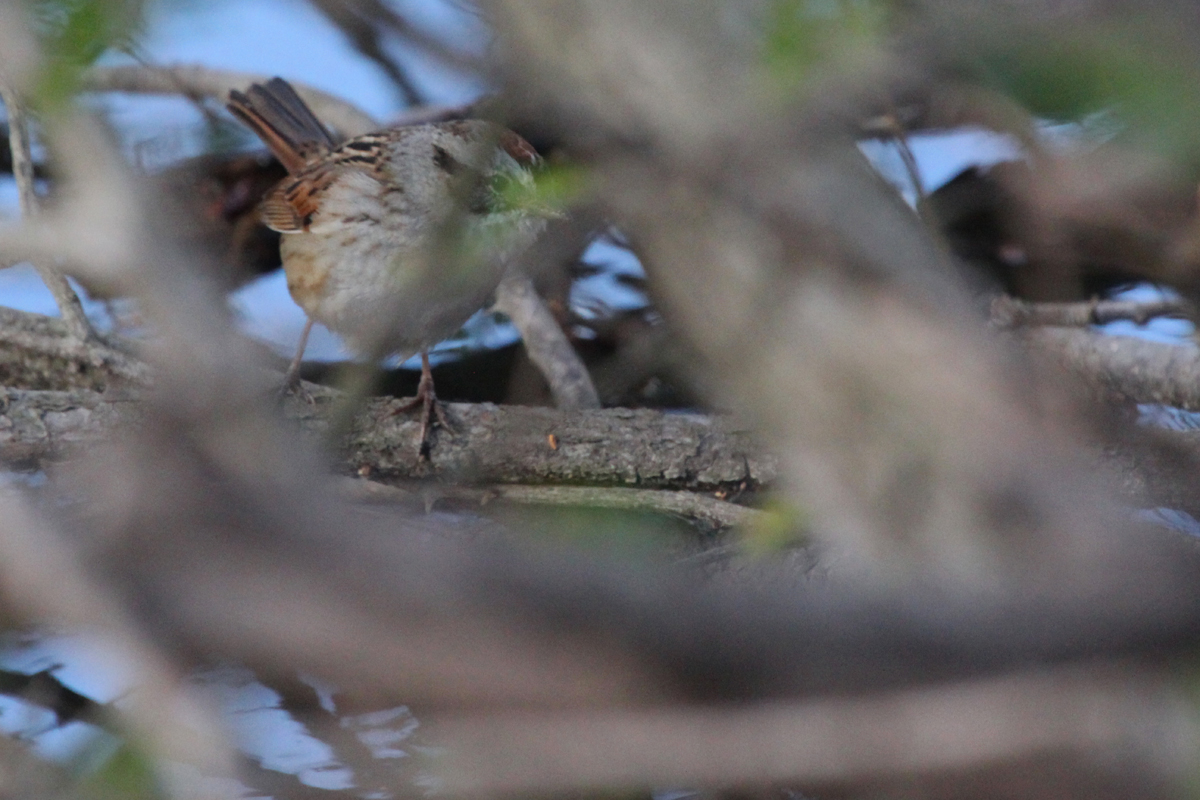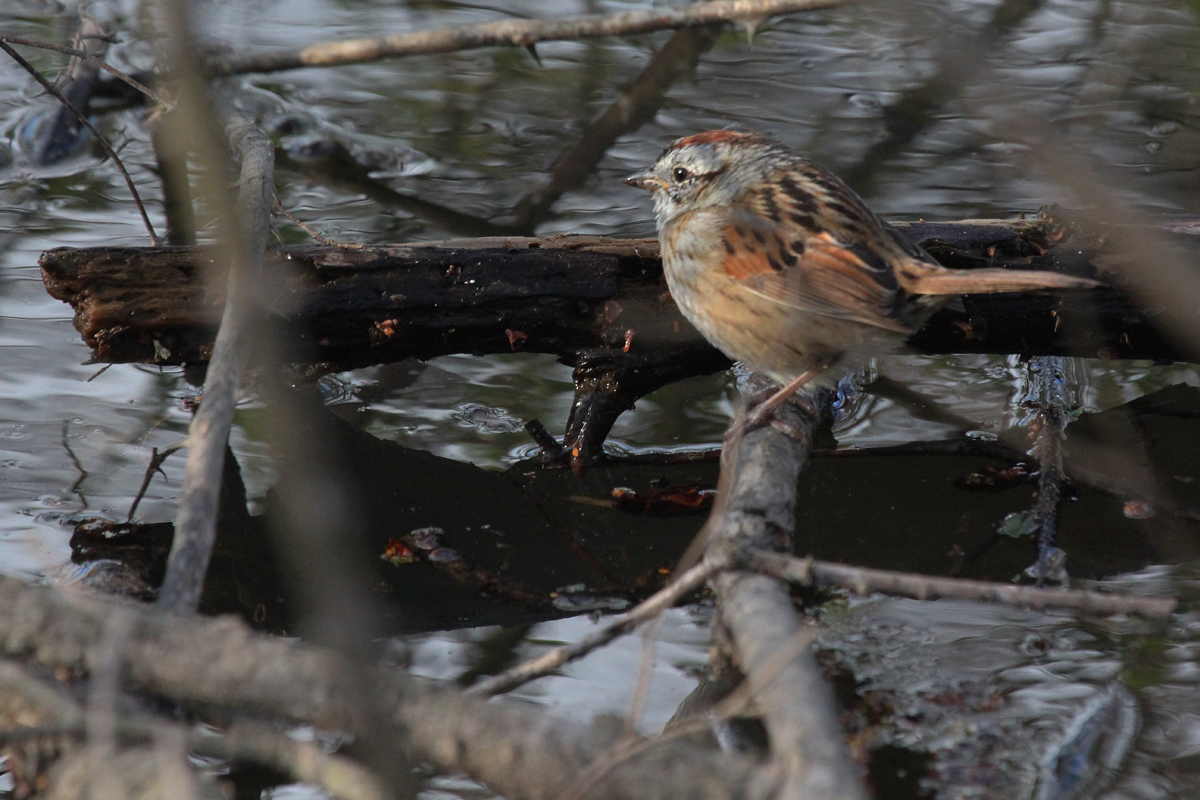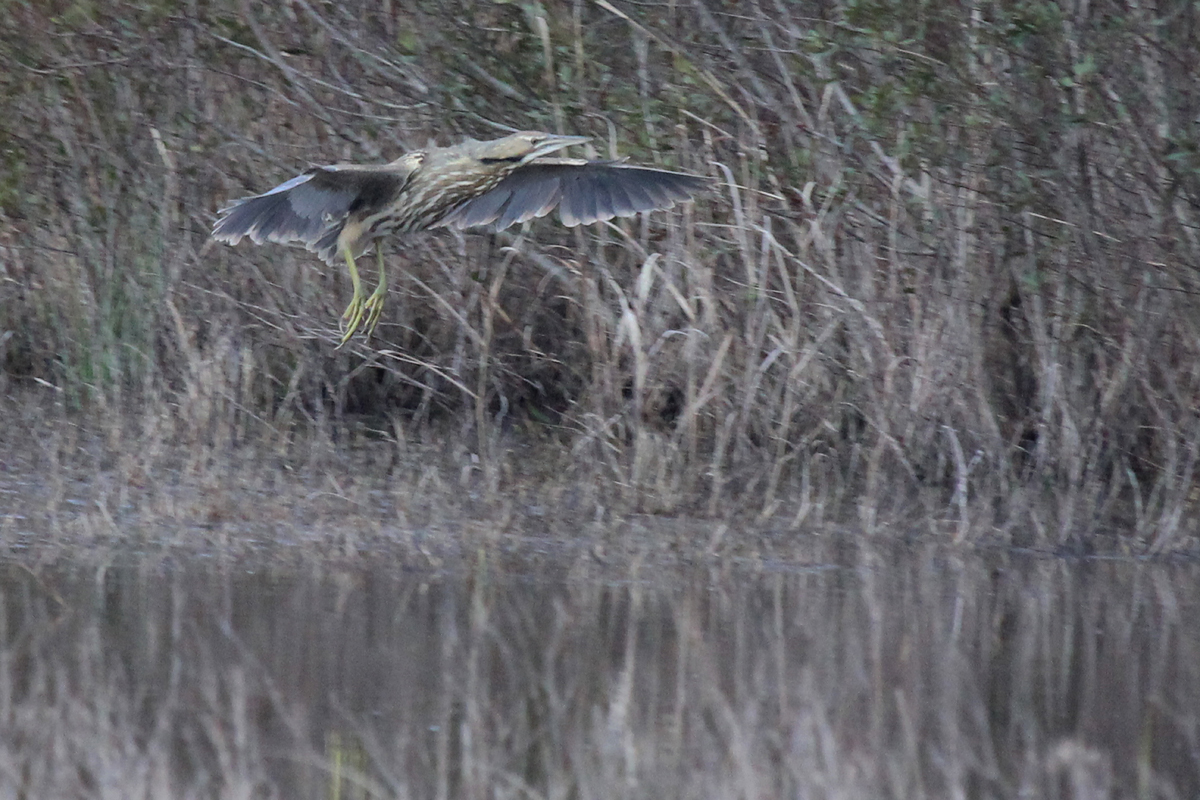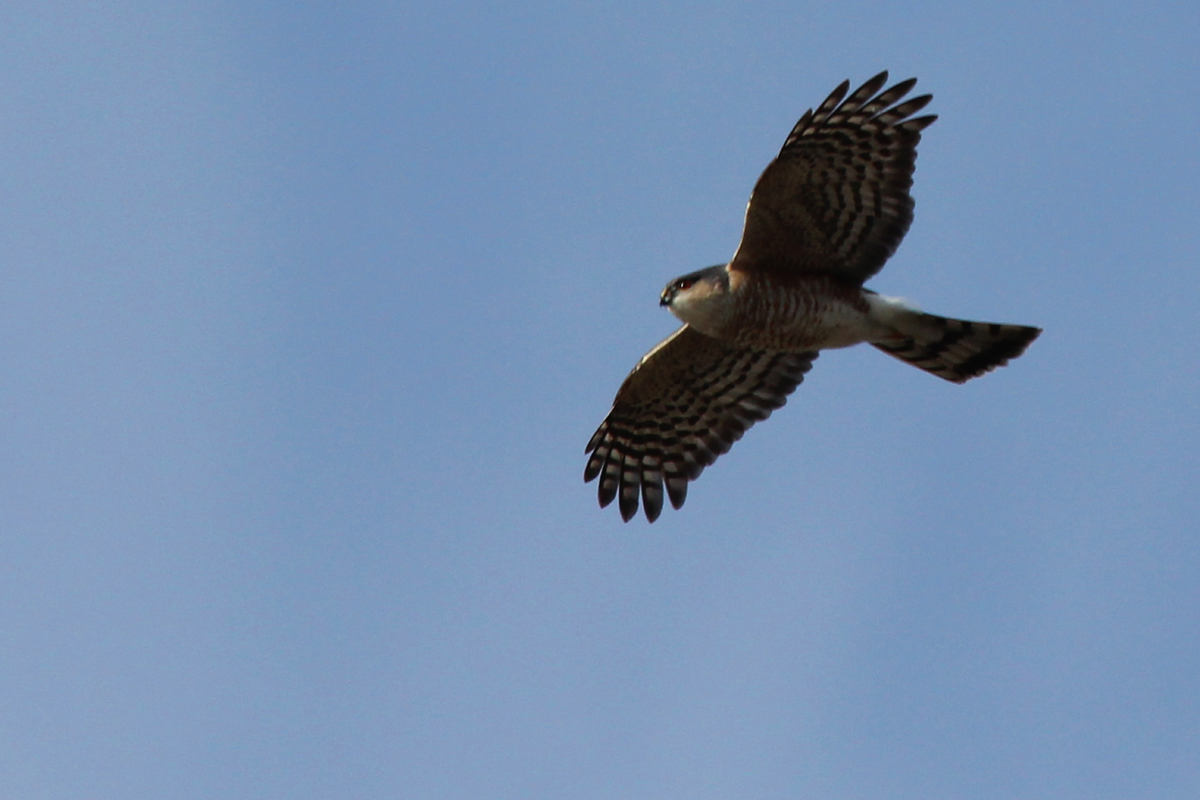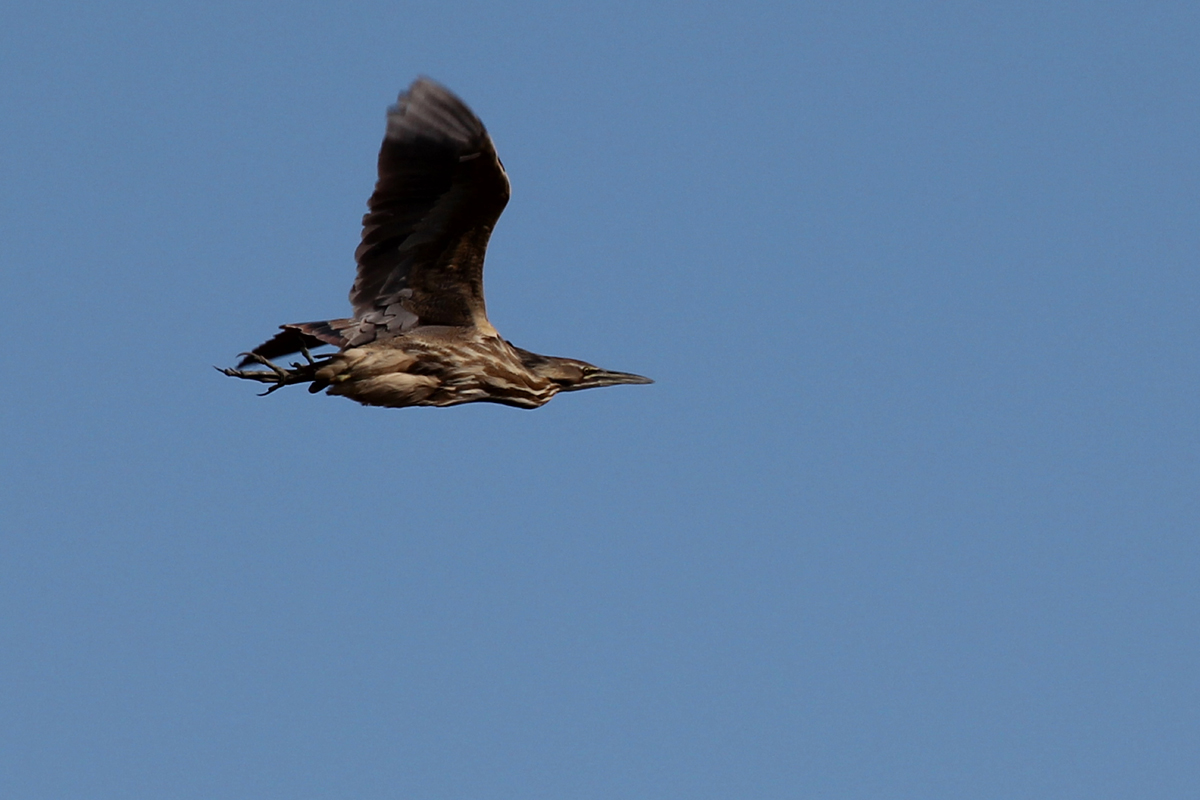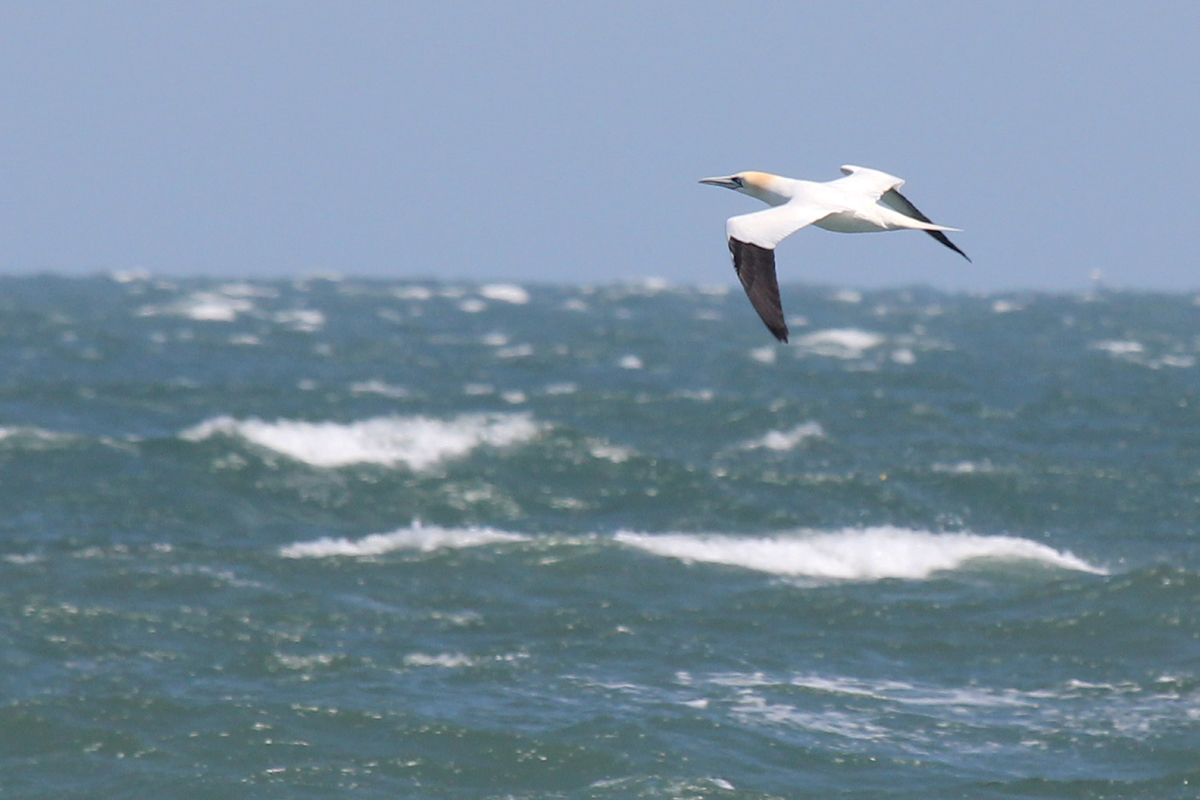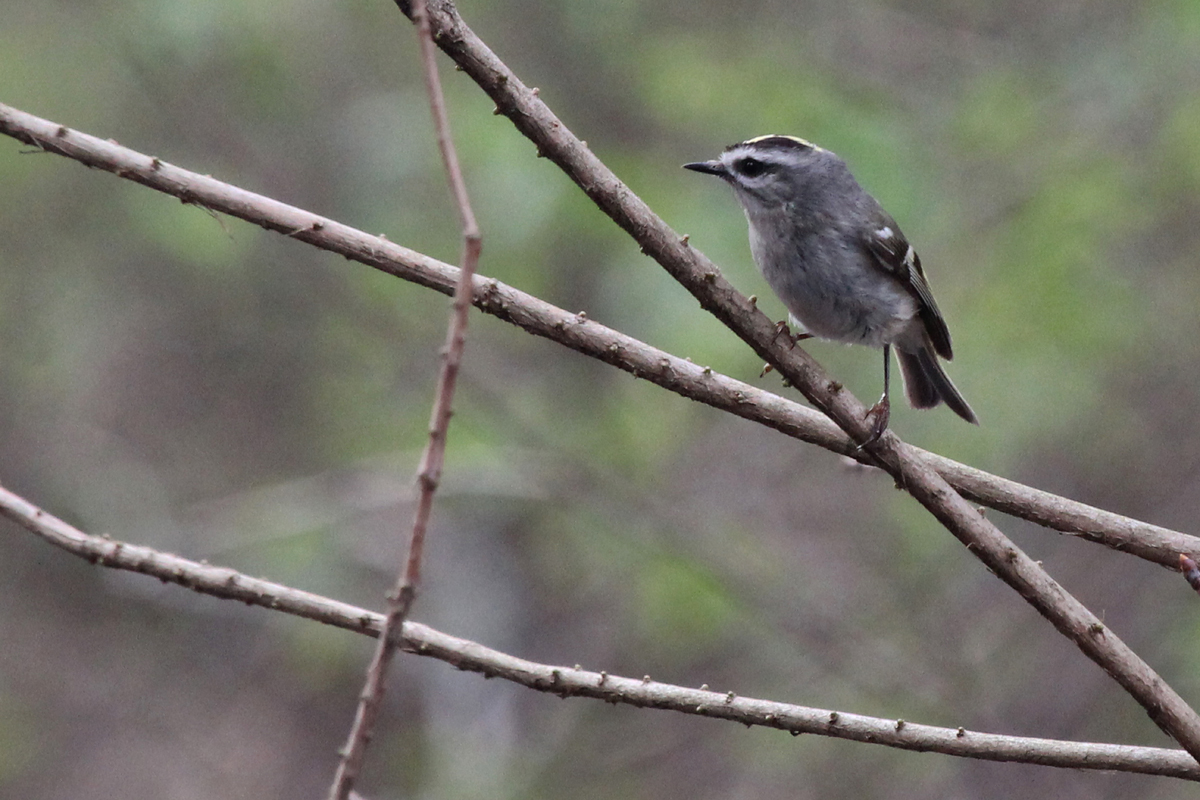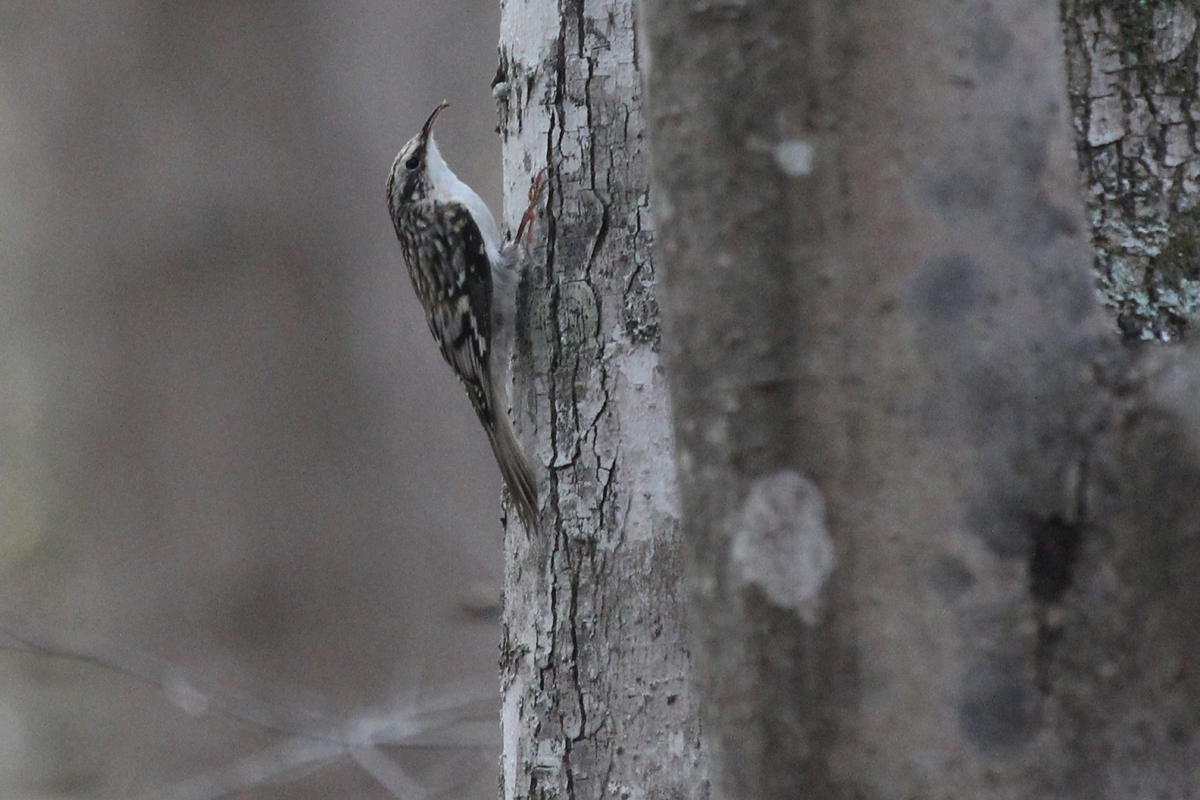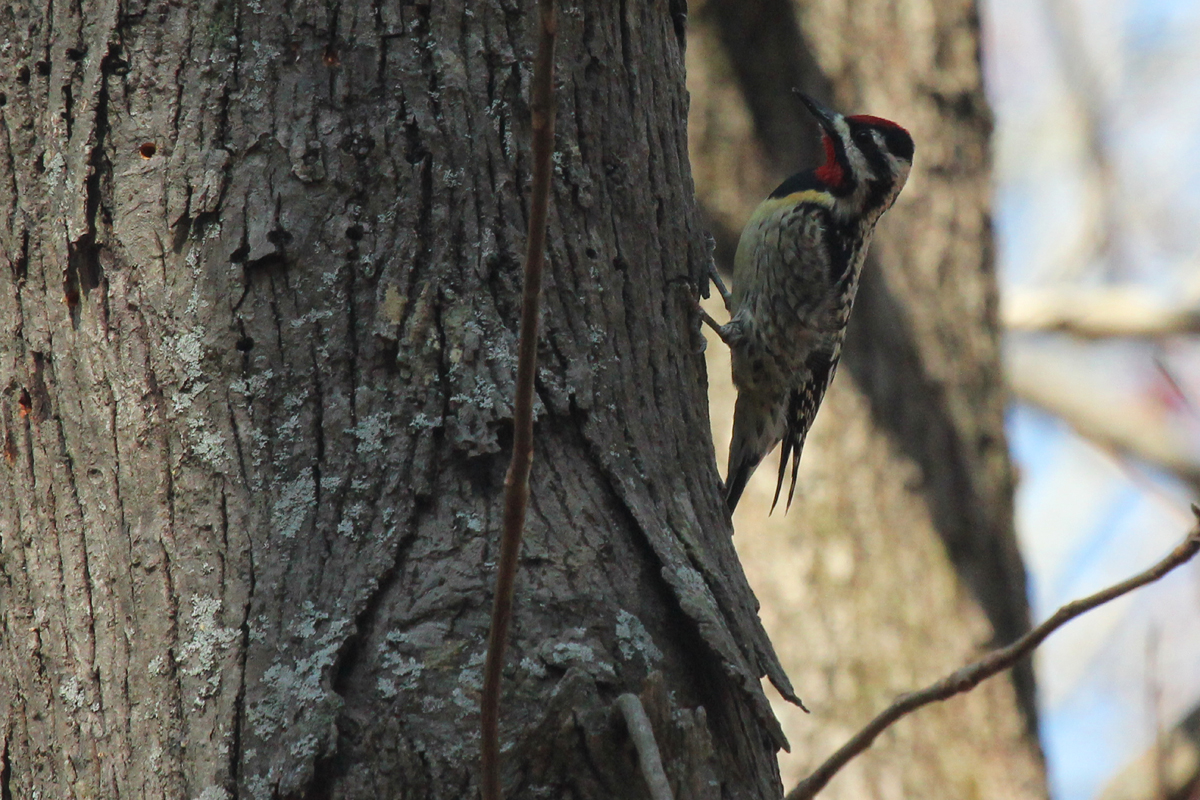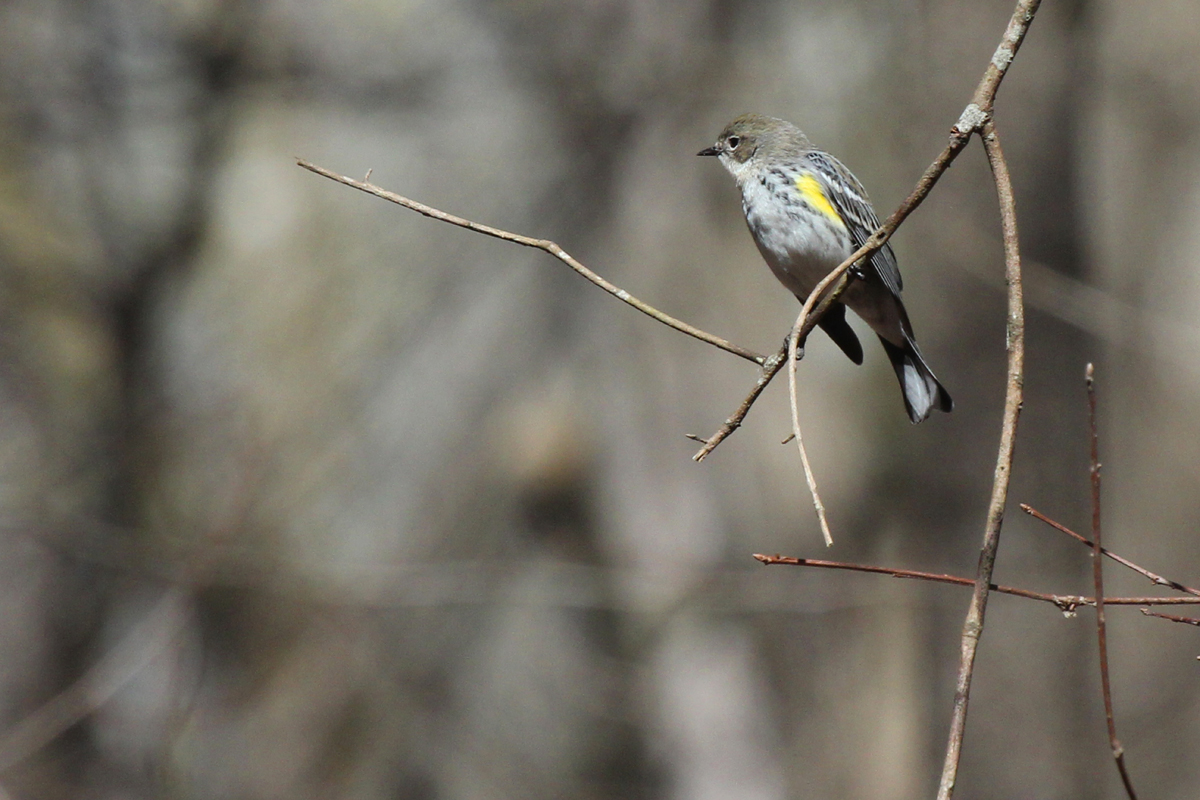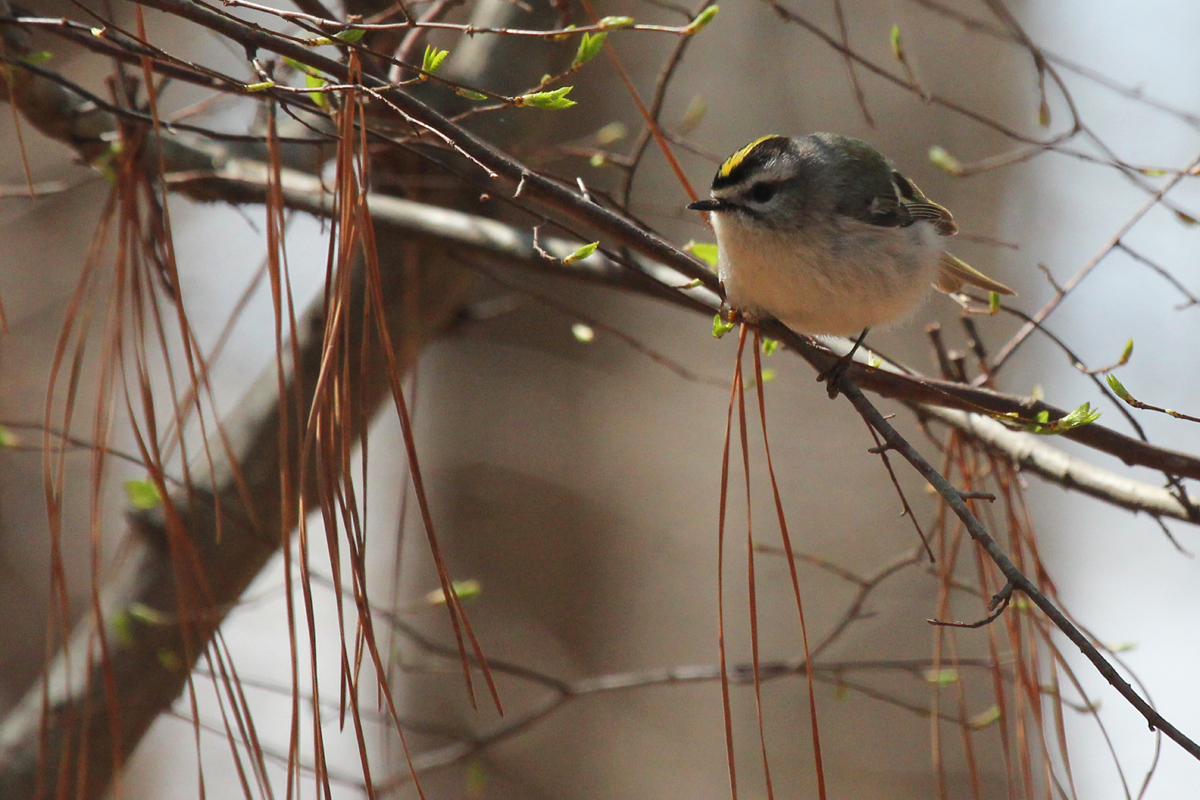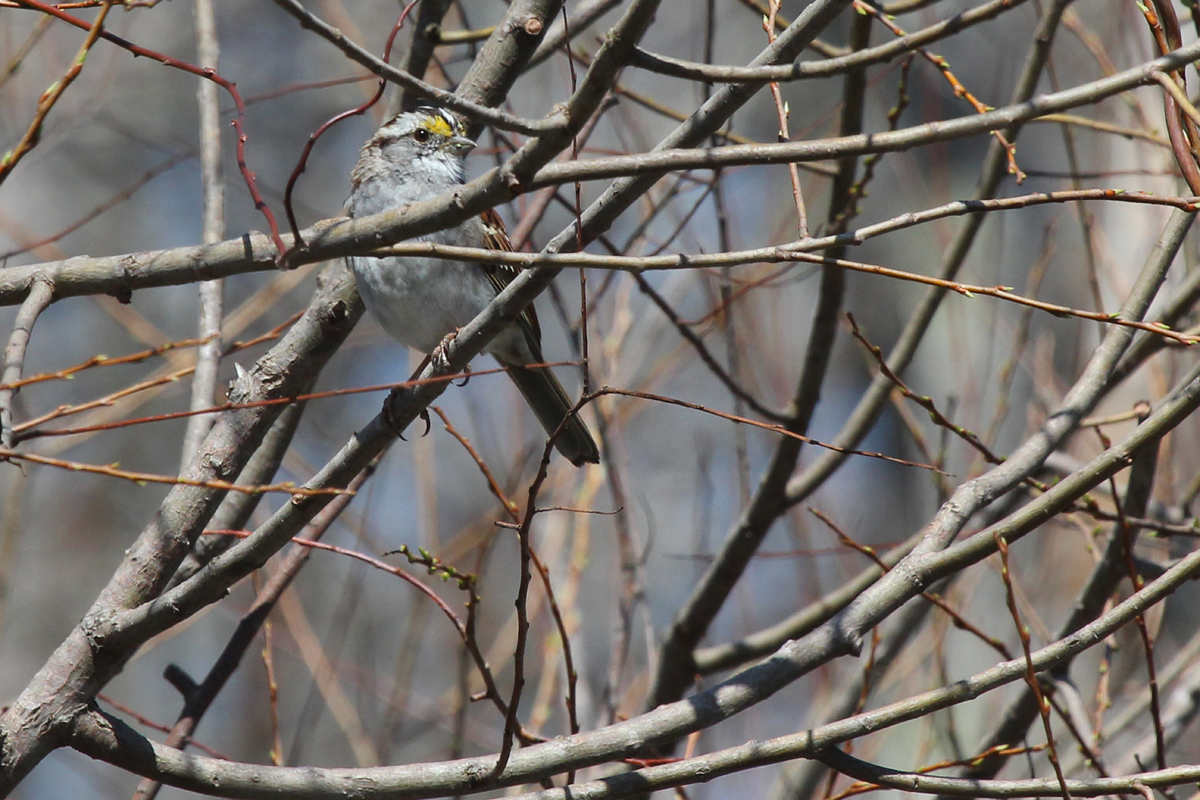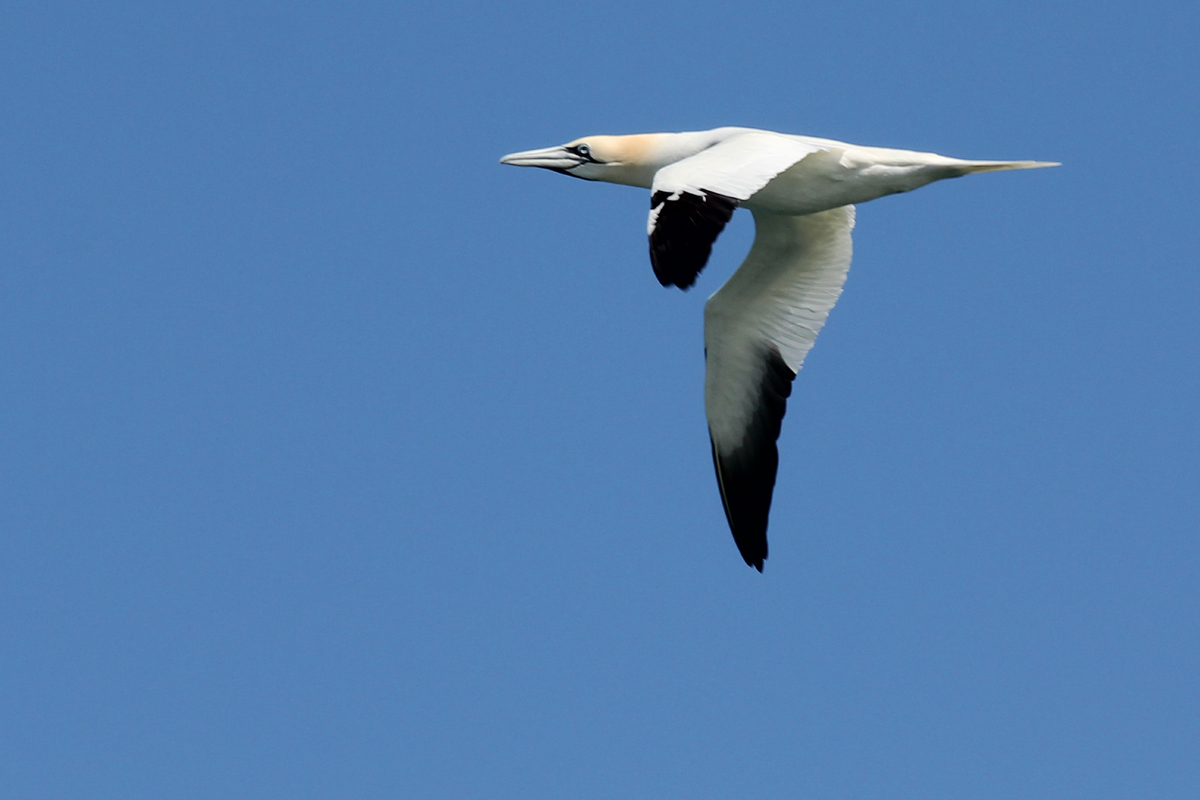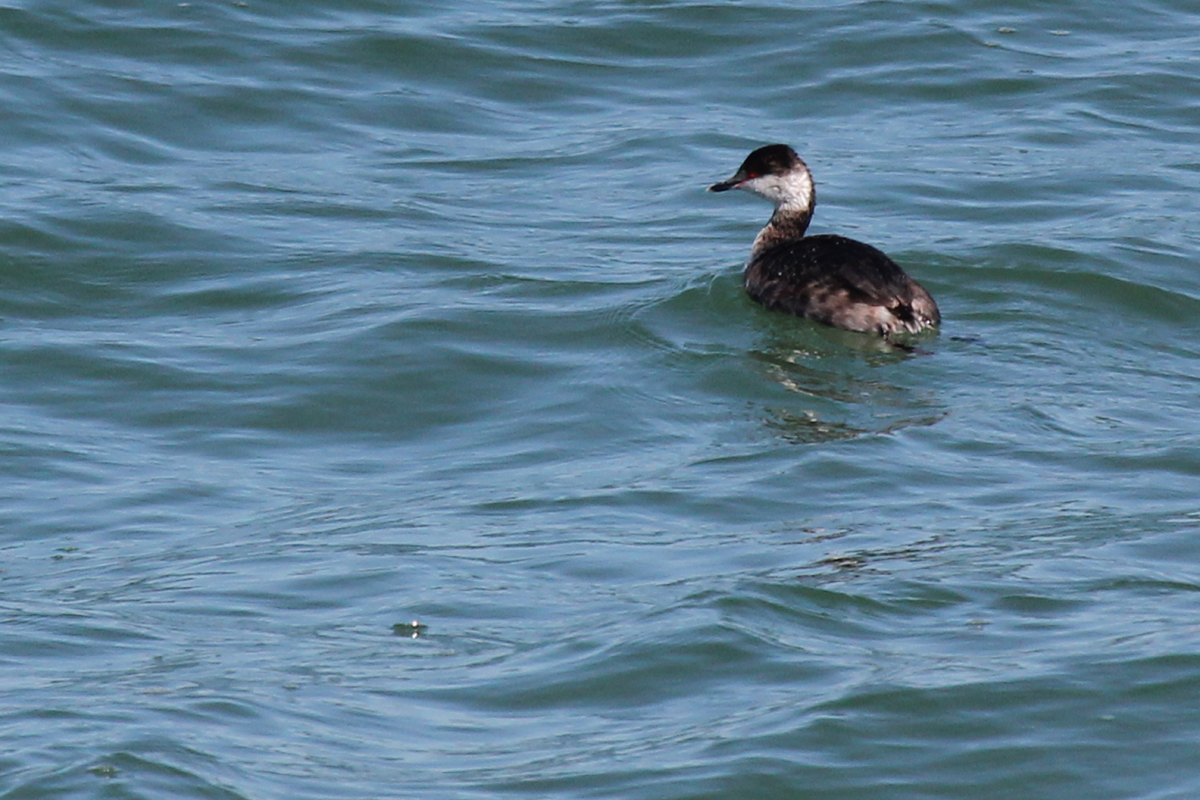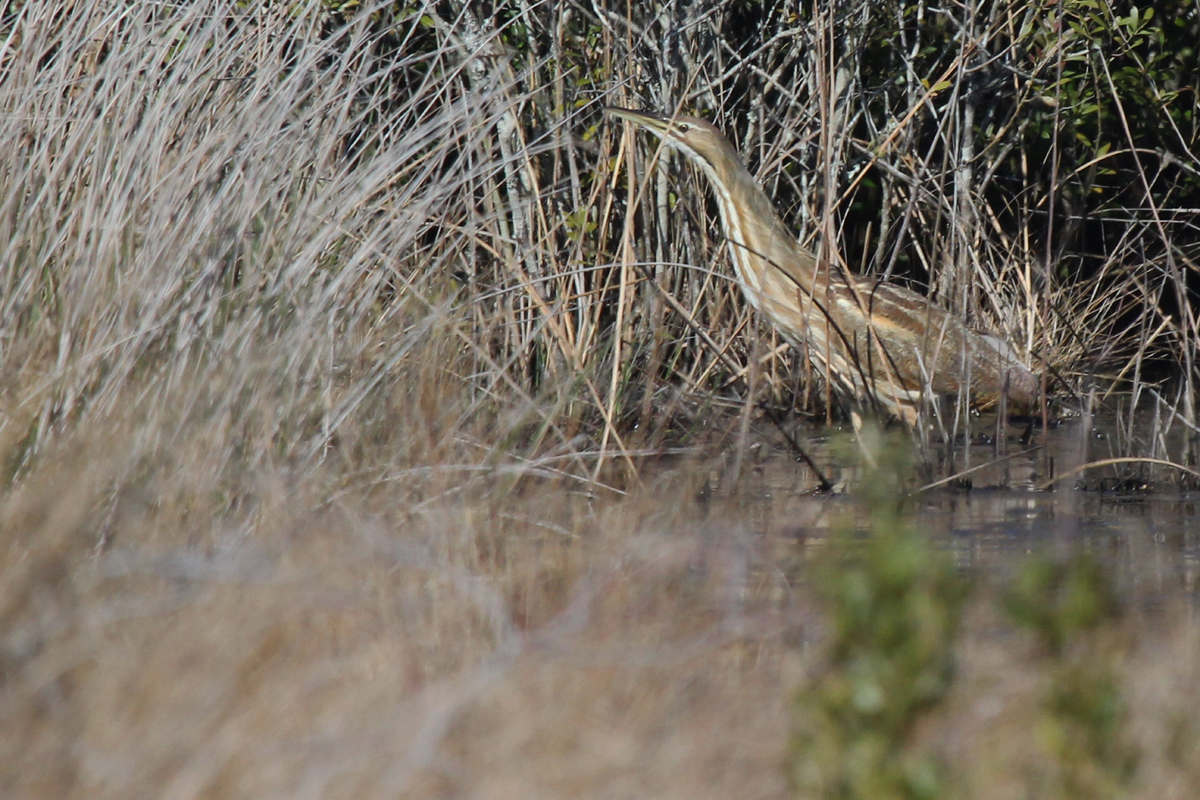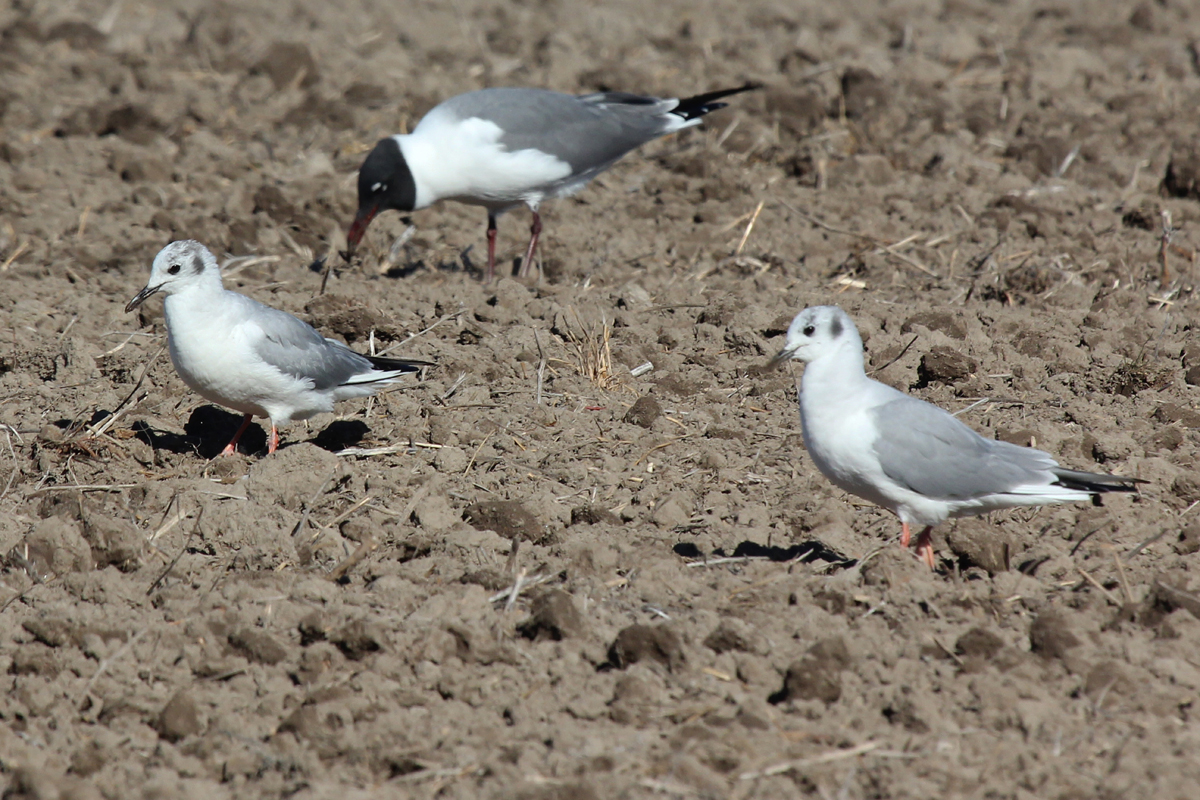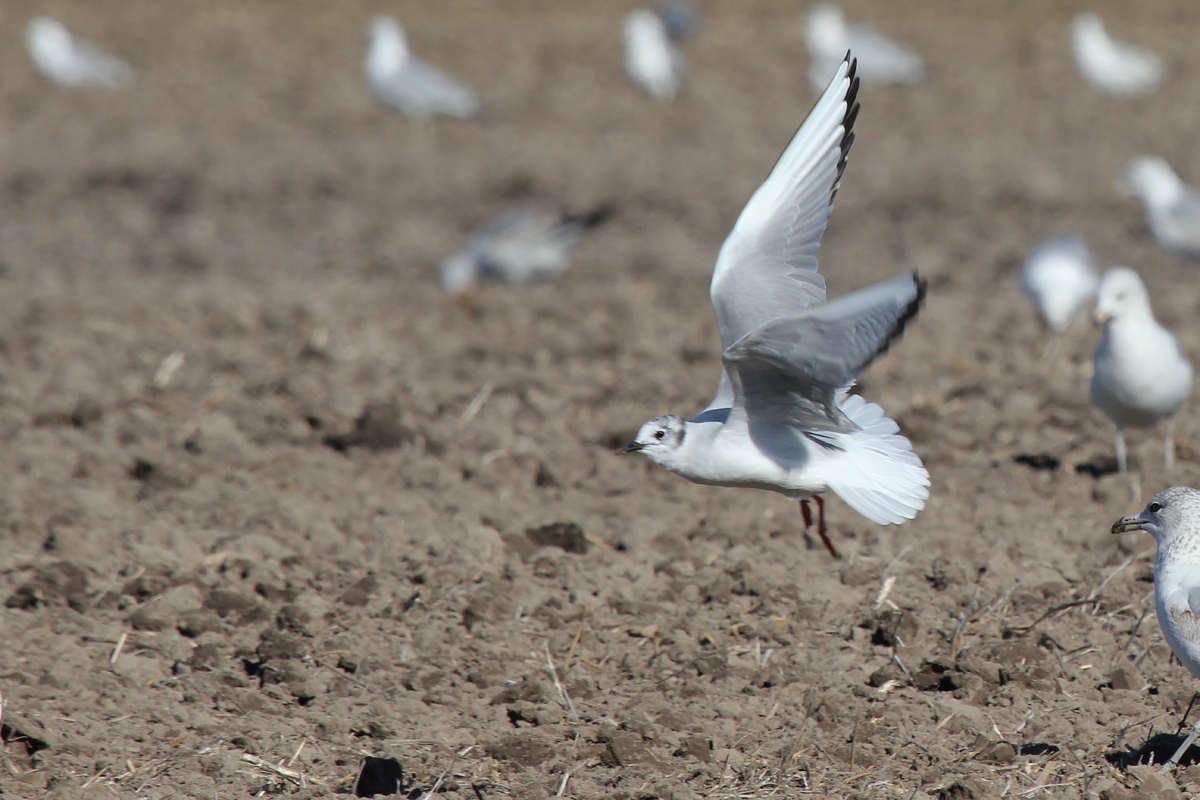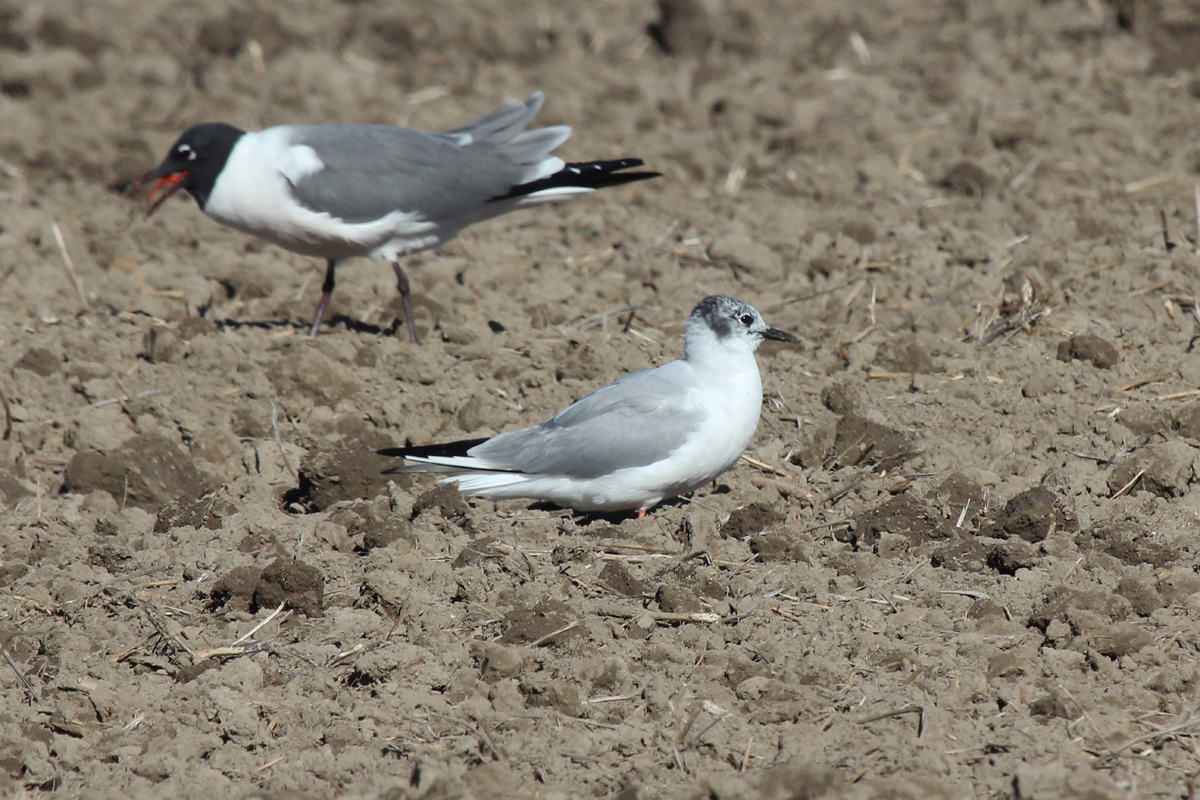 Our first late lingerer was that of a single FOX SPARROW reported at First Landing SP on 31 Mar (ph. June McDaniels). This species has a typical departure date of 30 Mar currently set, so while this was only one day late, it may very well represent the final record for the season of this species in Virginia Beach! With each reporting period moving forward through May, we'll see more and more departures, which opens the potential for more late, lingers.
Lastly, what is assumed to be the same early arriving WHITE-EYED VIREO first photographed at Camp Pendleton SMR on 18 Mar (ph. Karen & Tom Beatty), was observed again on 28 Mar (ph. Mary Catherine Miguez). Camp Pendleton SMR (a military-access-only restricted site) also afforded Virginia Beach with an incredible high count of 18 PIPING PLOVERS! Initially, a flock of 8 birds was observed (ph. Karen & Tom Beatty), and then in a miraculous feat of photography, a group of 18 was captured in the same view (ph. Mary Catherine Miguez). The only other record in eBird currently for the city with more than an 18-count of this species is a record from 19 Apr 1930! That should put into perspective just how incredible this occurrence is. Unfortunately, all these birds are passing through, some of which may nest on the Eastern Shore barrier islands, but the species does not spend the summer here on our beaches. A couple final reports that may be of interest are the first SORA for 2018 at Back Bay NWR on 27 Mar (ph. Mary Catherine Miguez), and the first multi-count of WILLET for Virginia Beach as a whole in 2018 on 22 Mar at Camp Pendleton SMR (obs. Karen & Tom Beatty).
WEATHER: We finally had our first batch of spring weather towards the later half of the period, but overall temperatures remain below average. Average daily high temperatures rose a bit, increasing 5.2° from 50.3° F to 55.5° (-6.0° from prior 10-year average), with average daily low temperatures also increasing 7.3° from 33.6° to 40.9° F (-2.7° from prior 10-year average). Overall, temperatures ranged from a minimum of 35° F (on 21 & 22 Mar) to a maximum of 82° (on 29 Mar). A total of 0.17" of rain fell during the period, spread across two days with measurement amounts, with a maximum of 0.15" falling on Wednesday, 21 Mar. Maximum sustained winds at Oceana this period were 26 mph and gusts reached 37 mph (30 Mar). A maximum tide level at Sewell's Point of 5.0 feet above mean-lower-low-water (MLLW) was achieved on 21 Mar at 00:00 AM during Winter Storm Toby, and exceeded the previous 2018 high mark of 4.736 feet on 7 Mar at 1:06 AM. Sunrise/sunsets varied from 7:06 AM/7:16 PM (21 Mar) to 6:51 AM/7:25 PM (31 Mar), which means we gained 24 minutes of daylight during this period with a total of 12 hours, 34 minutes of 'Length of Day' to close the period!
For those hoping to view every photograph submitted for Virginia Beach during this period, please see the complete listing for the month of March located on eBird's Media explorer by clicking here! Please remember, anyone with an eBird account also has the ability to rate these photographs (1-5 stars), and based on the average rating, this is how eBird populates anything media-driven on the website, particularly the Illustrated Checklists! So, if you're one of the many folks who enjoy looking at photographs of birds, take some time to click them all and rate them, it helps make eBird better and better each day!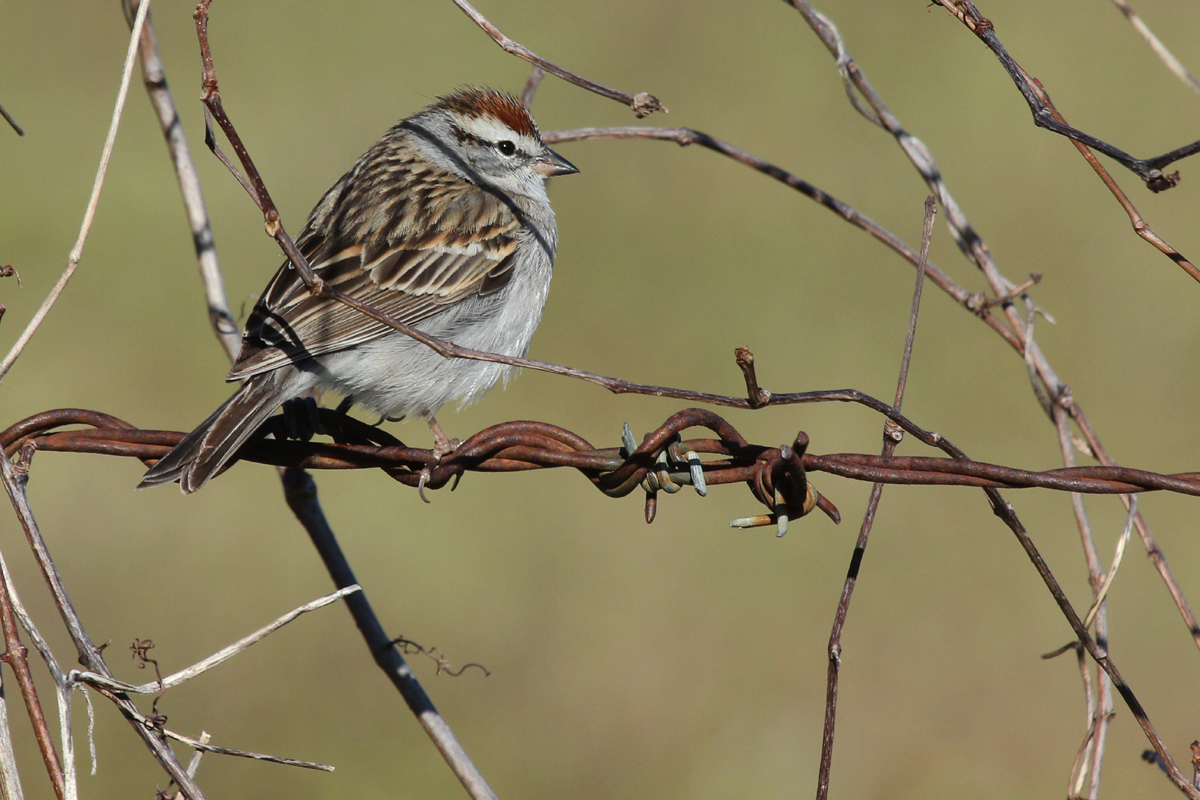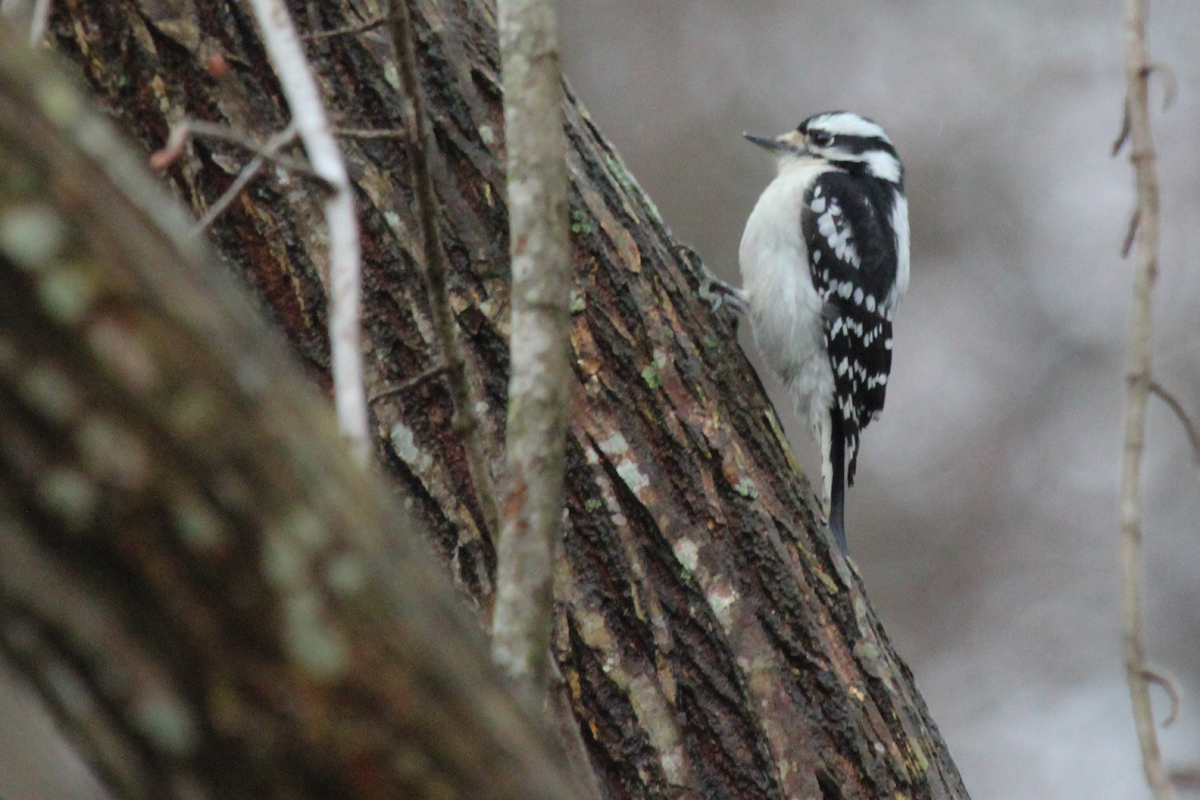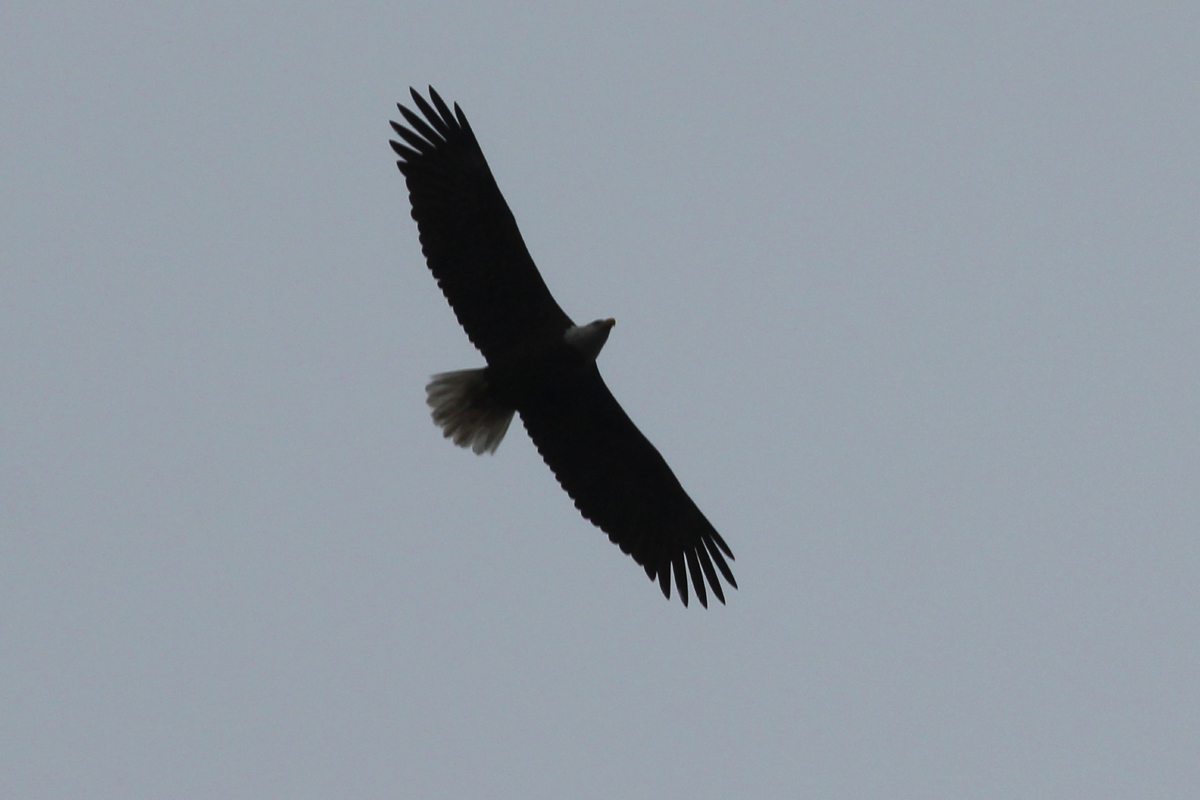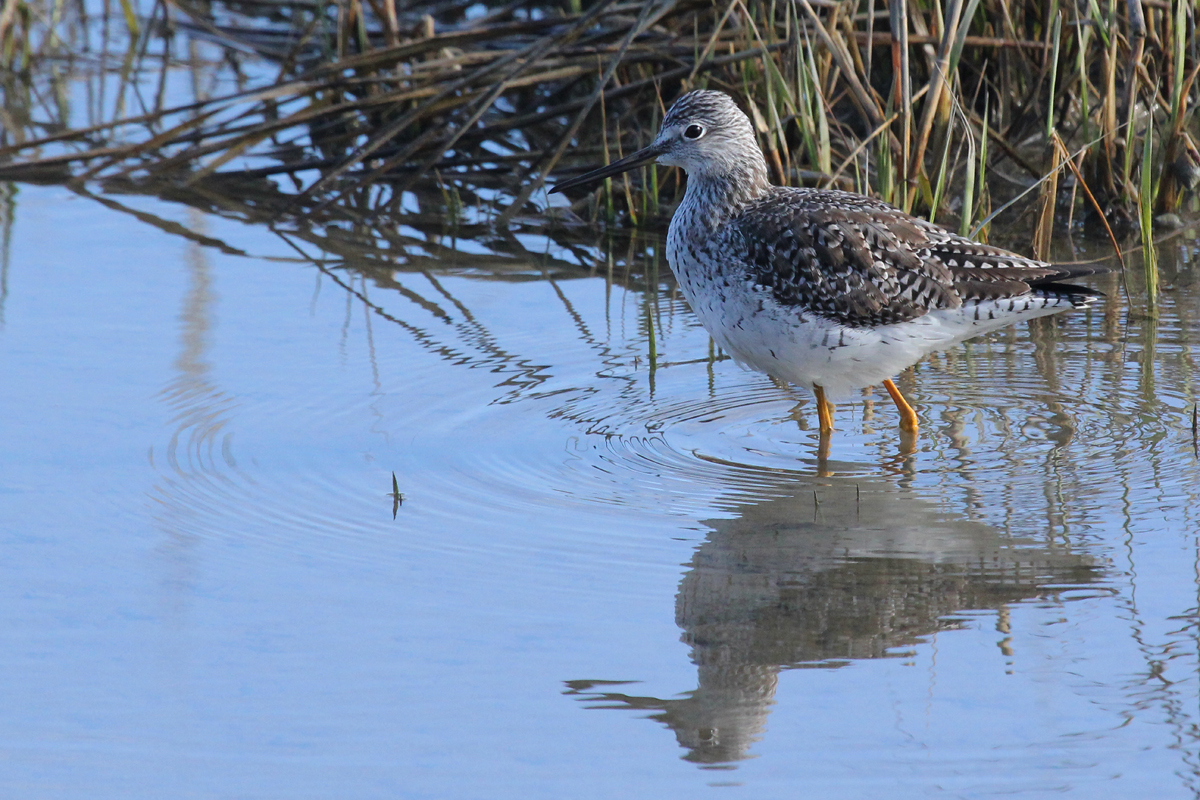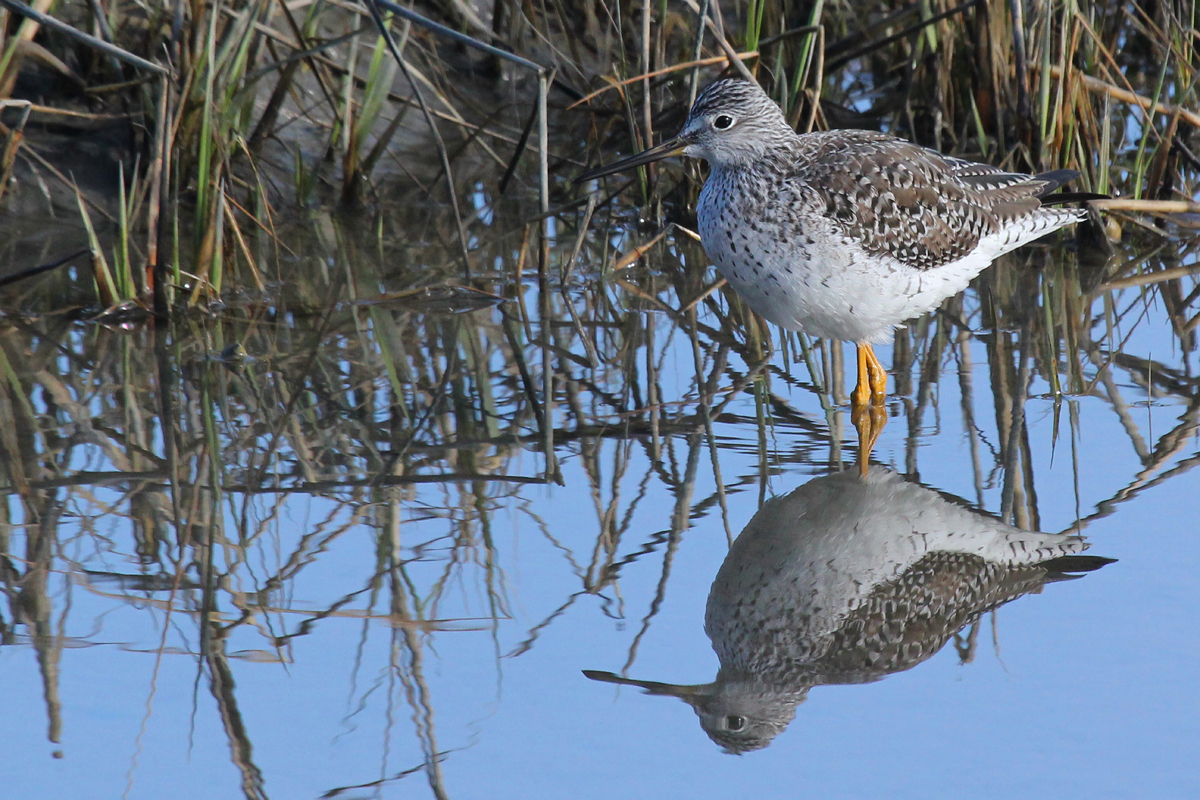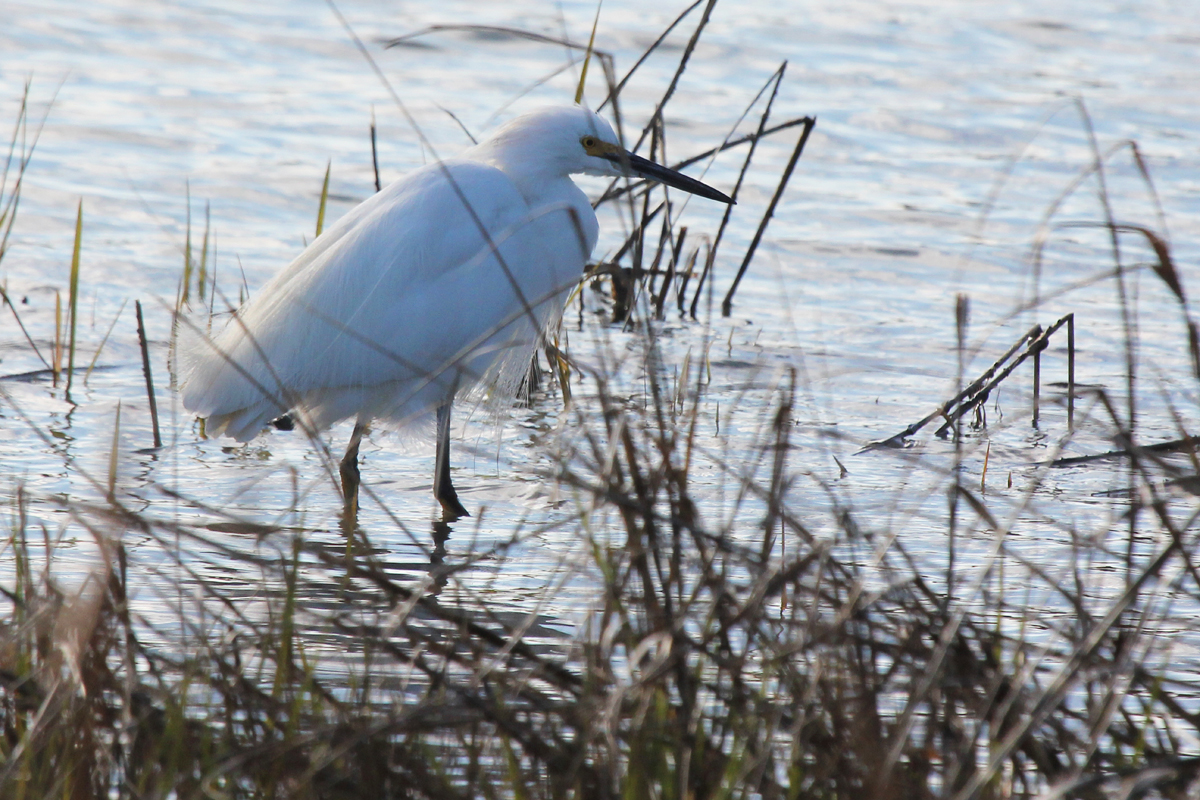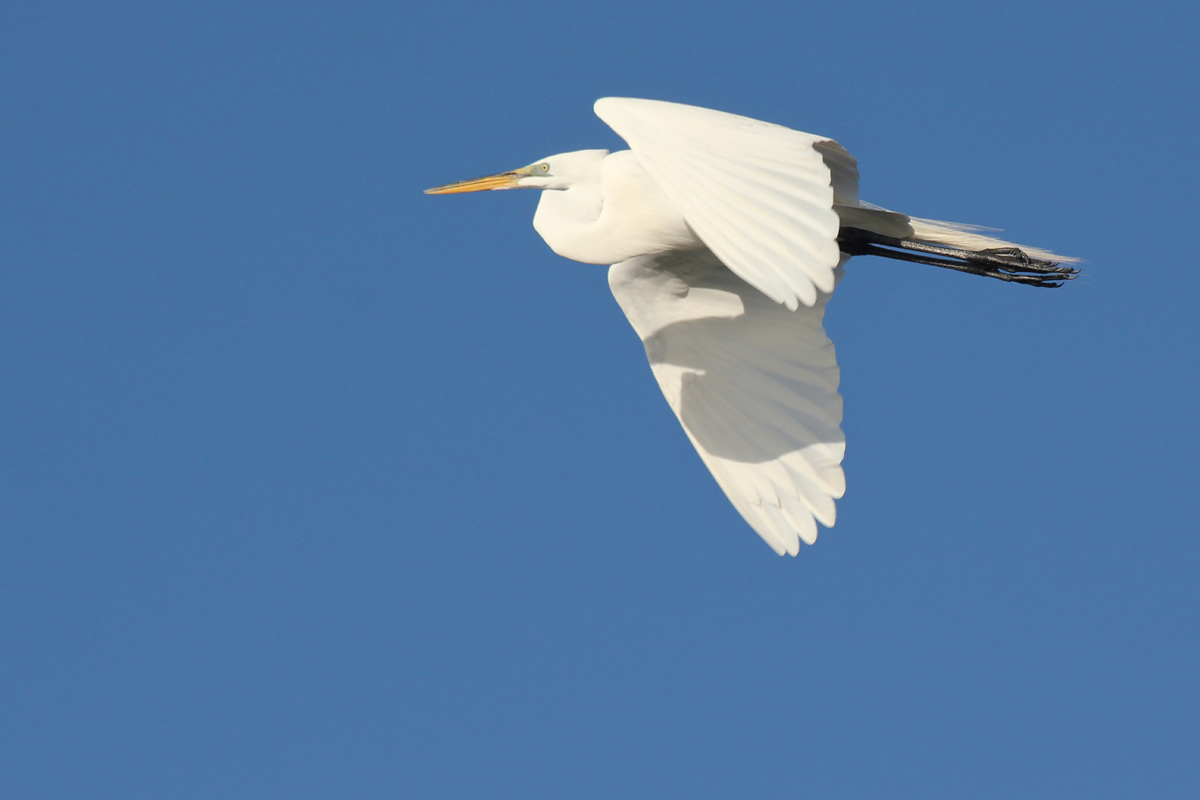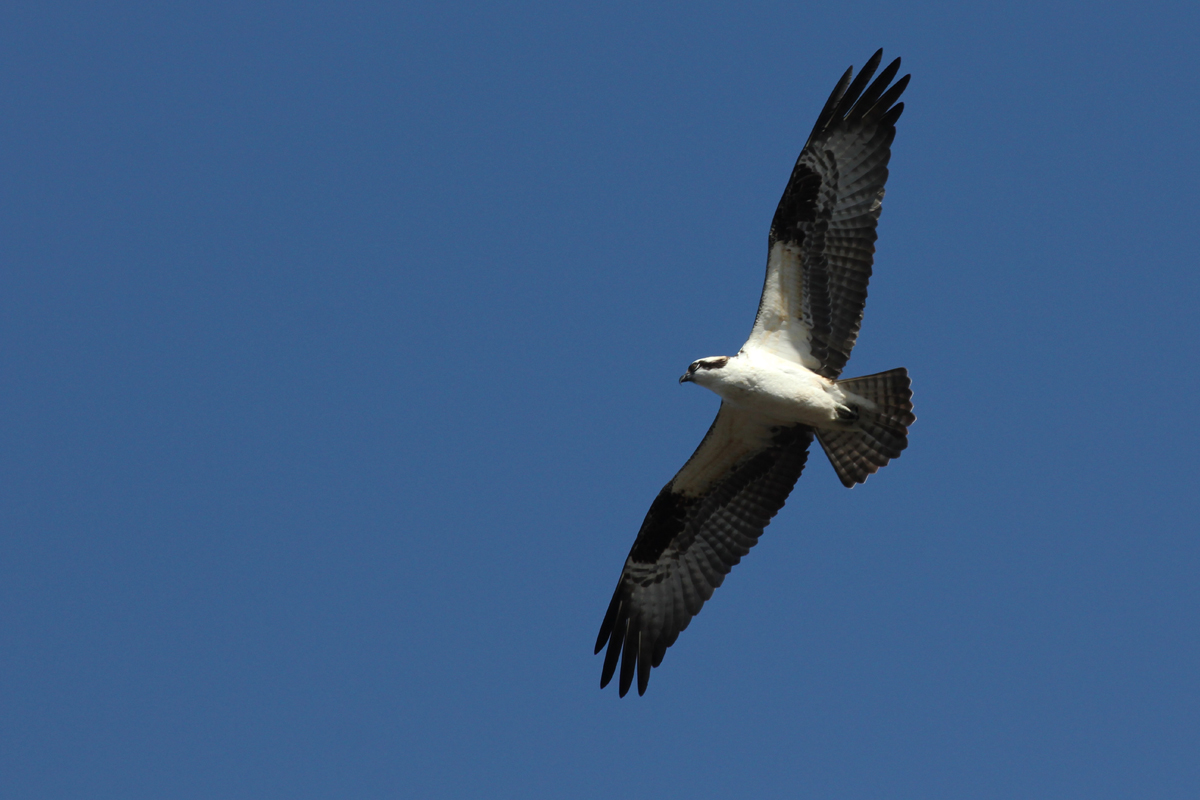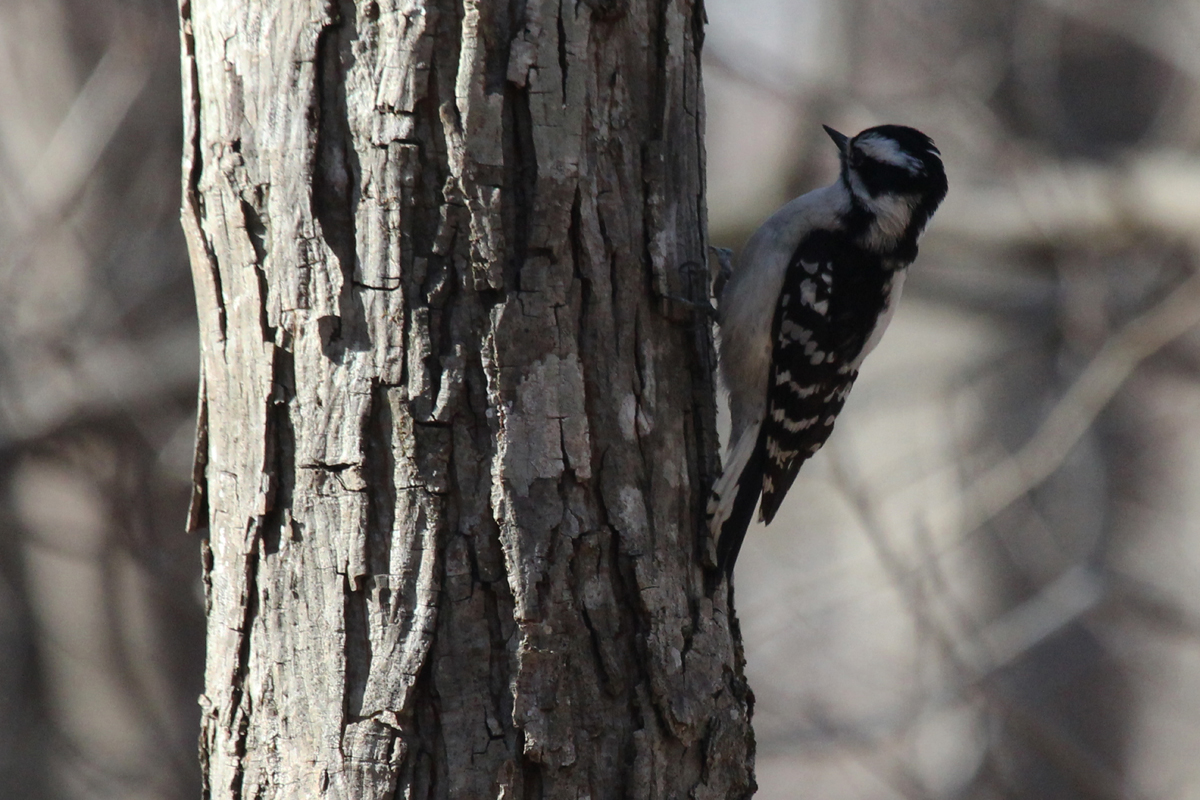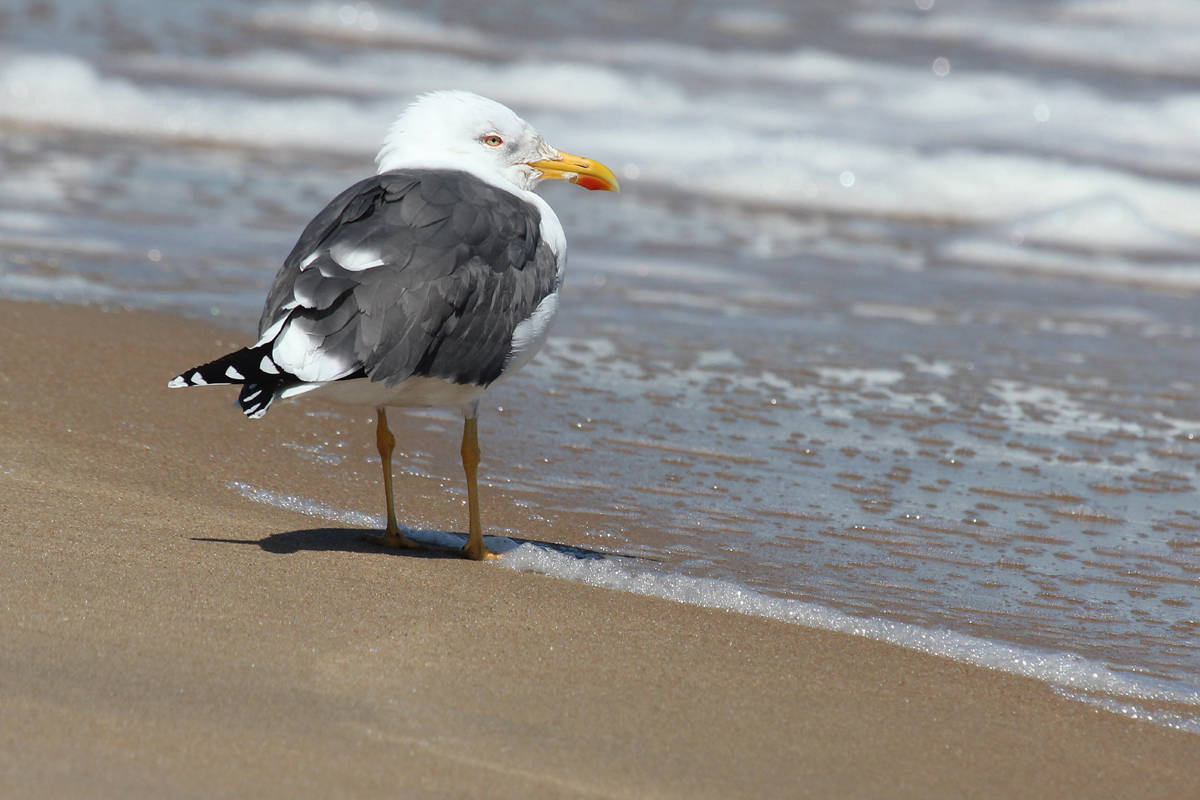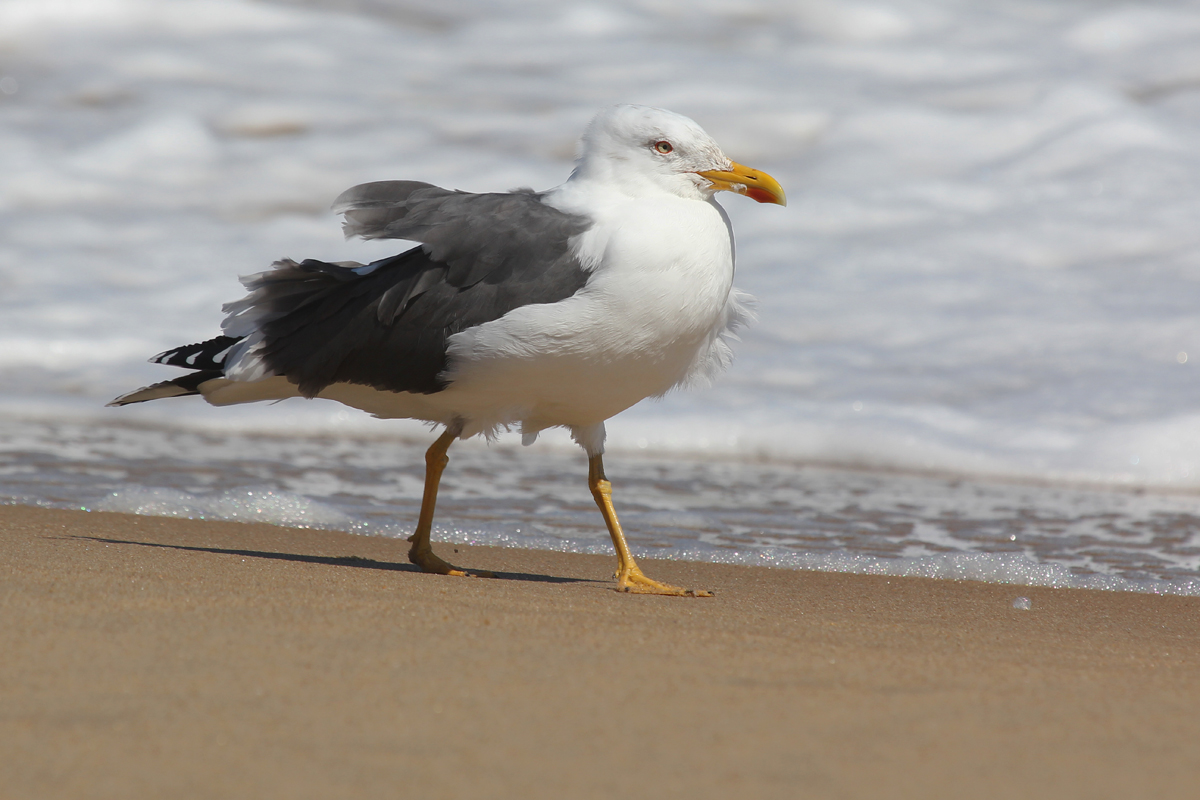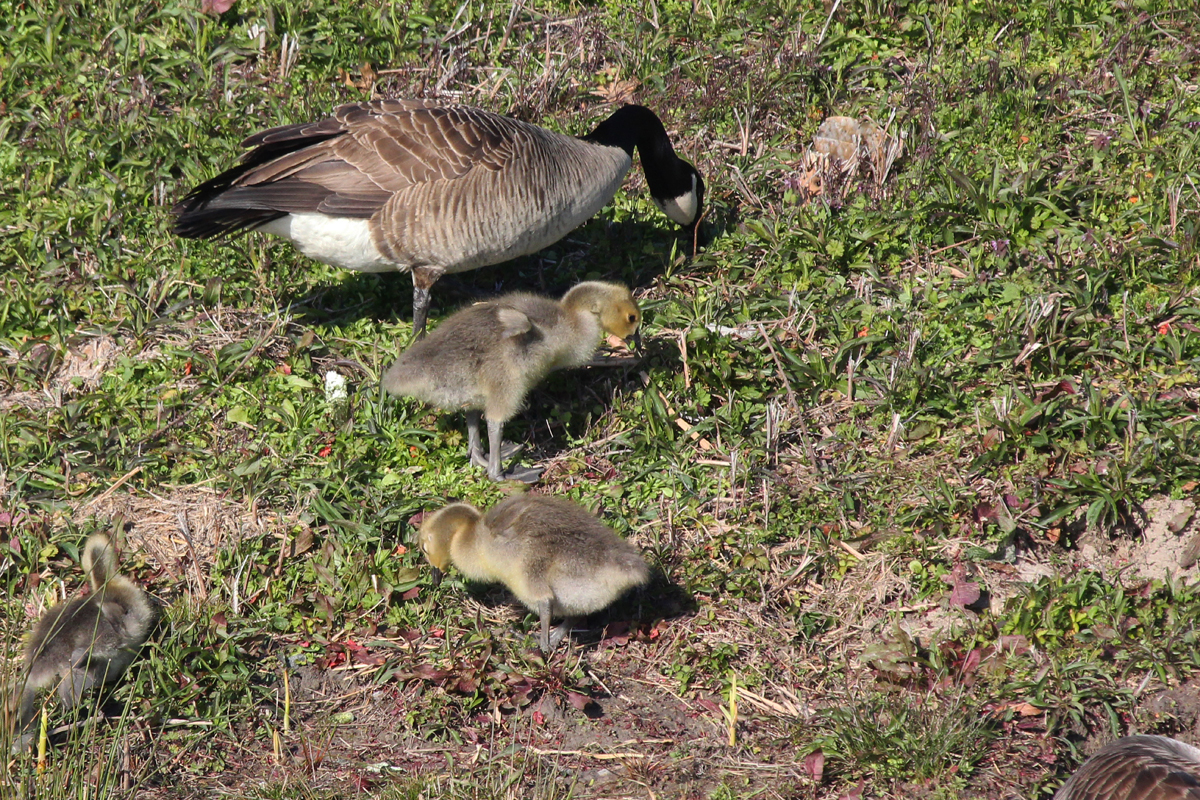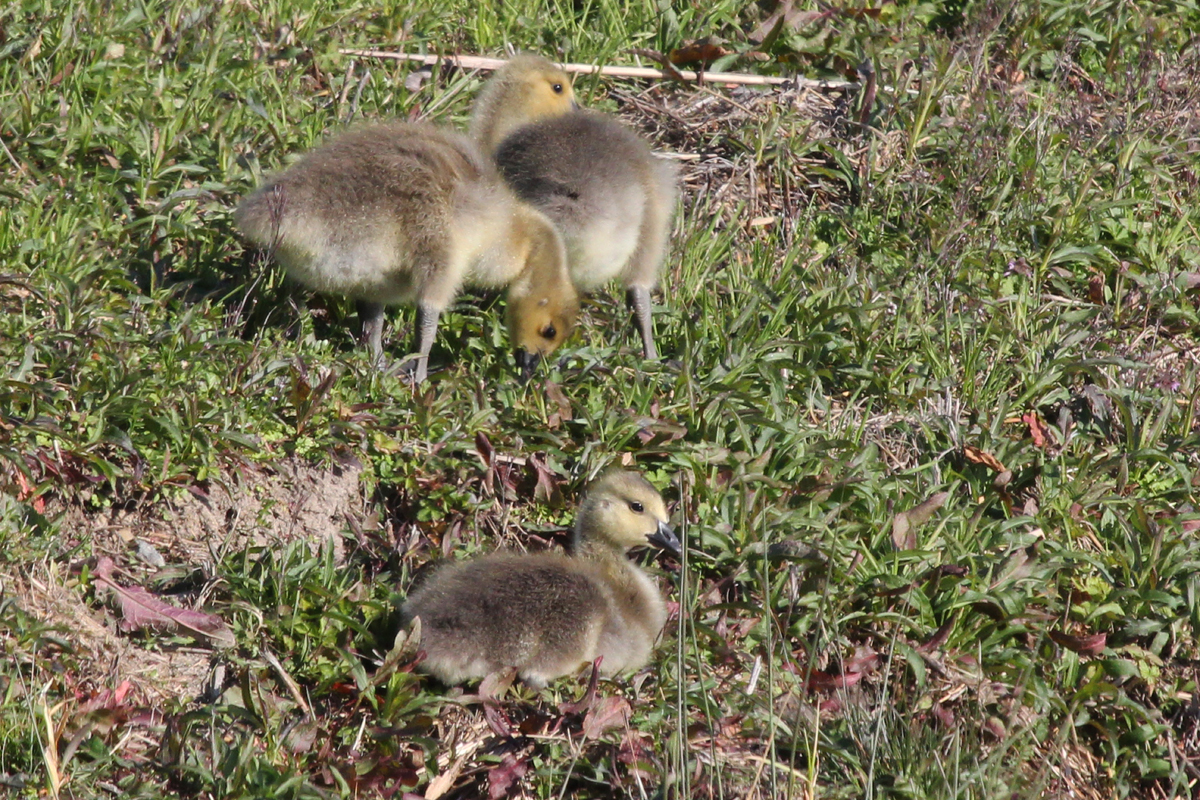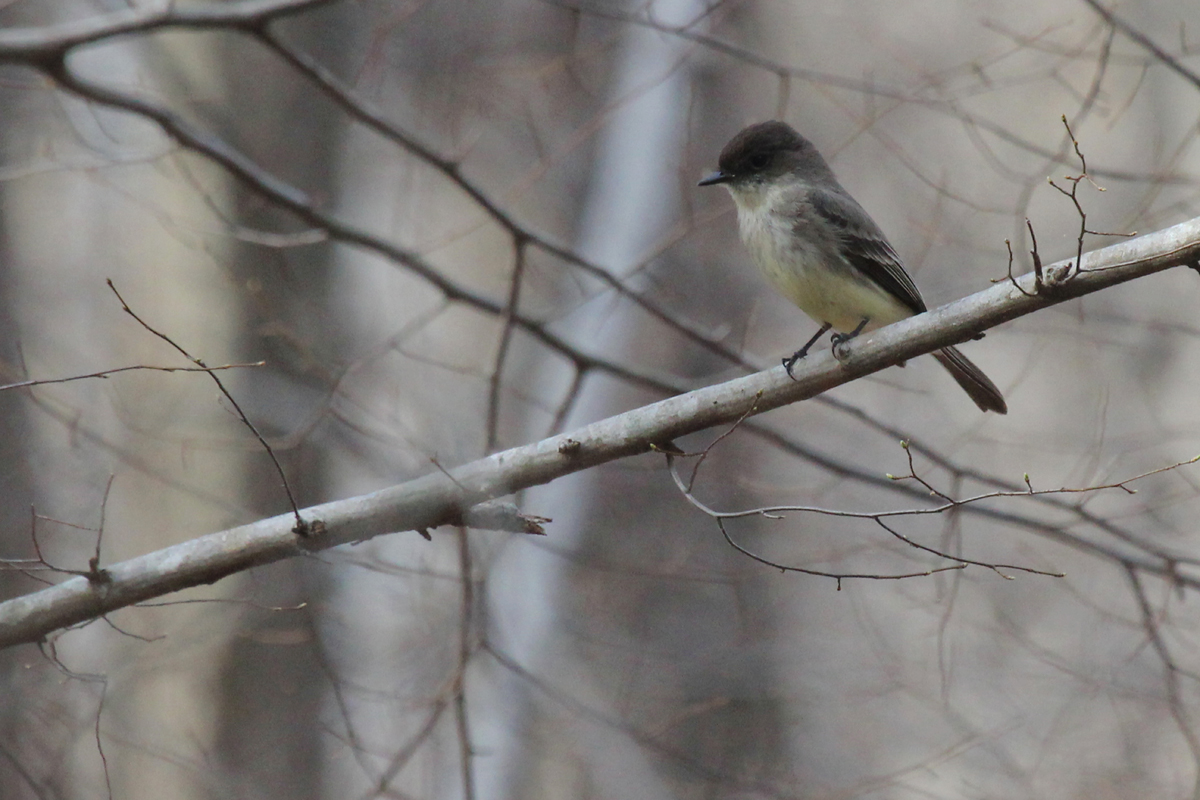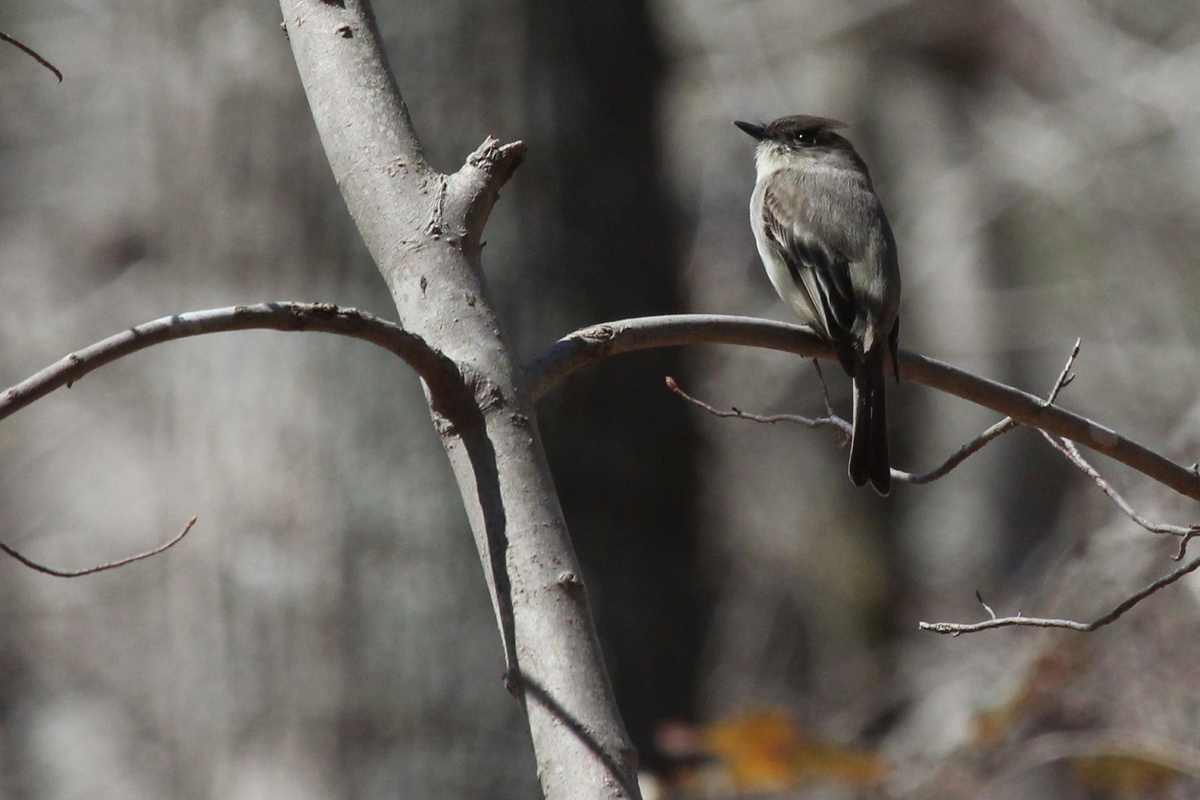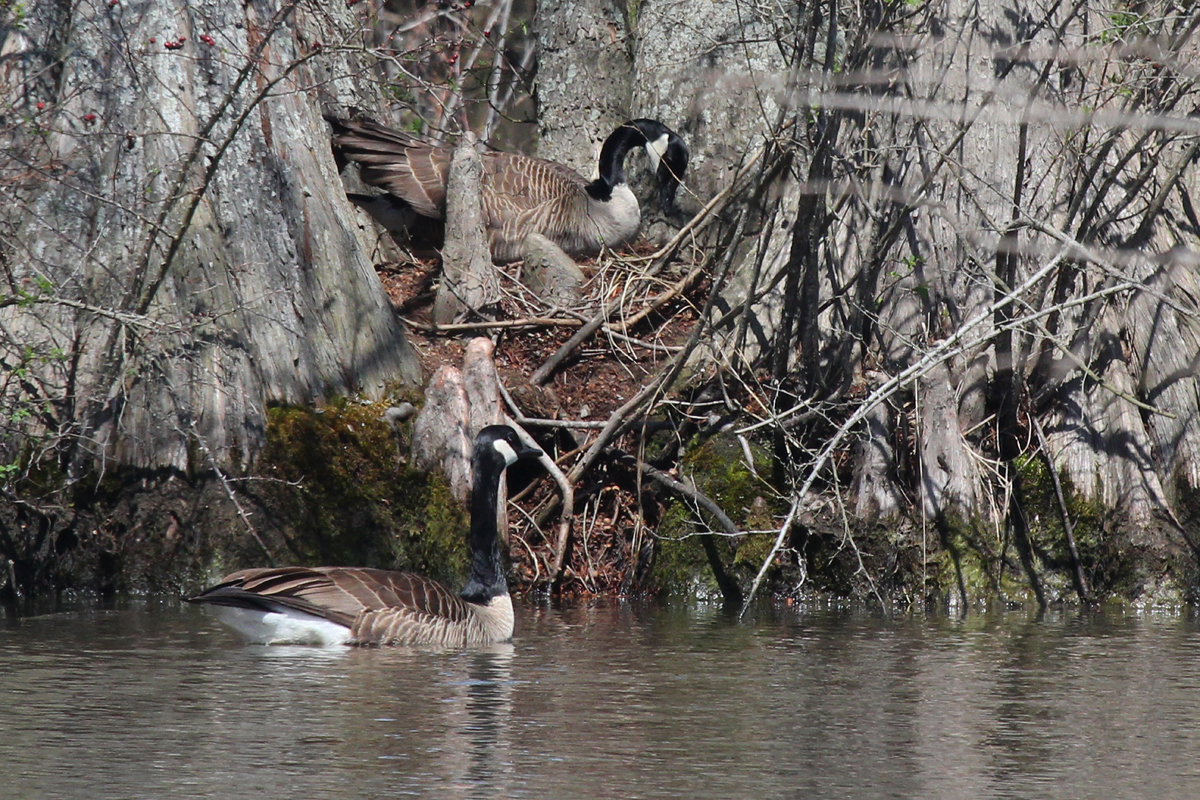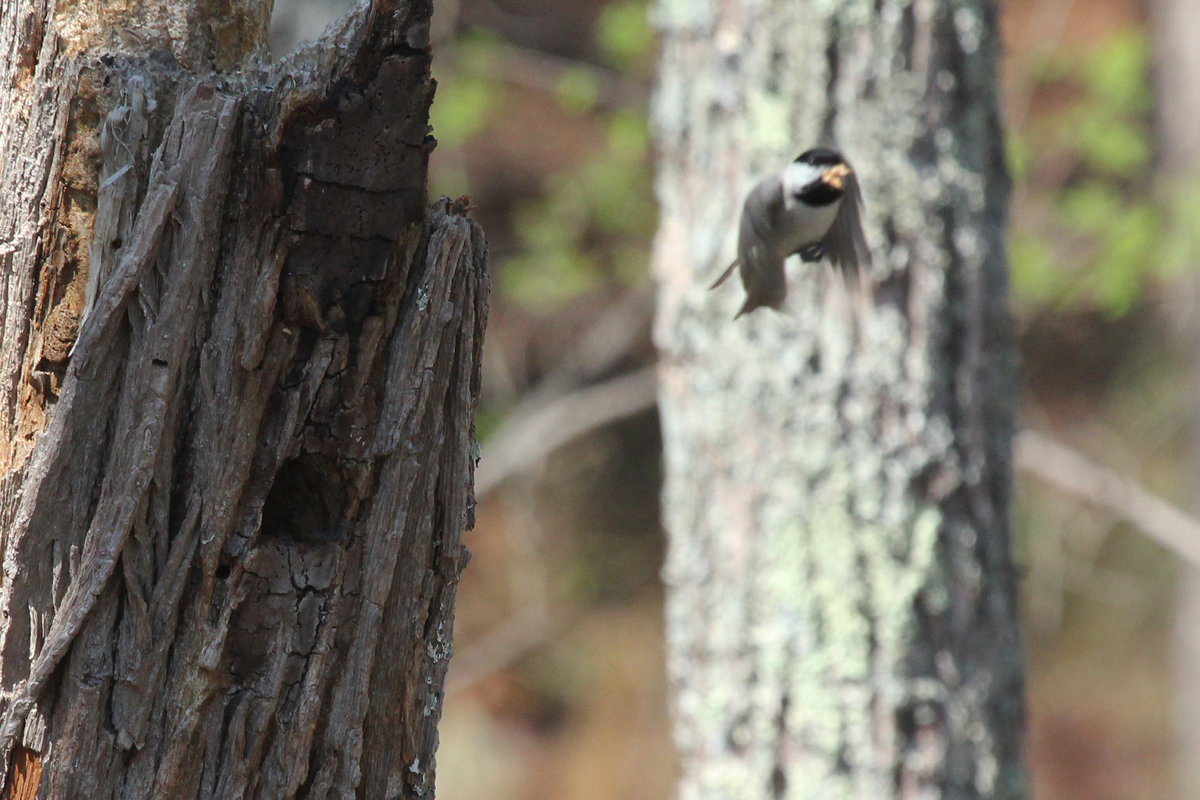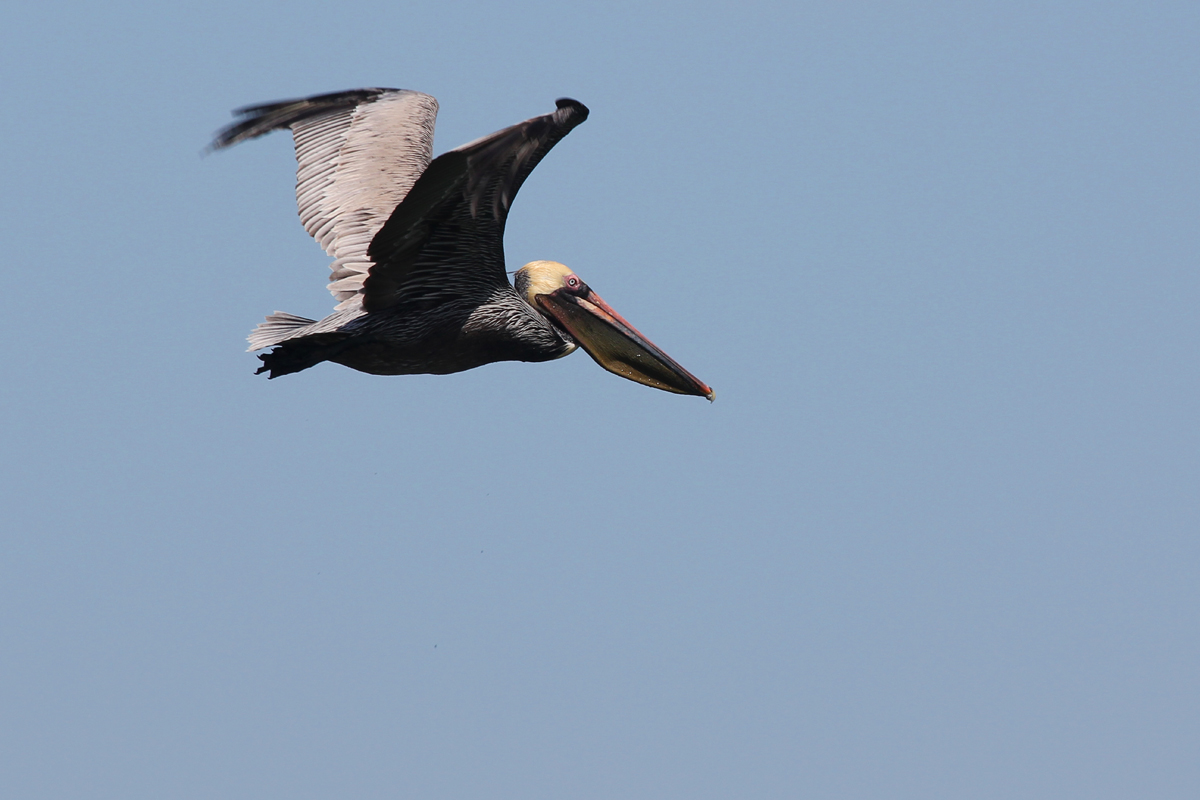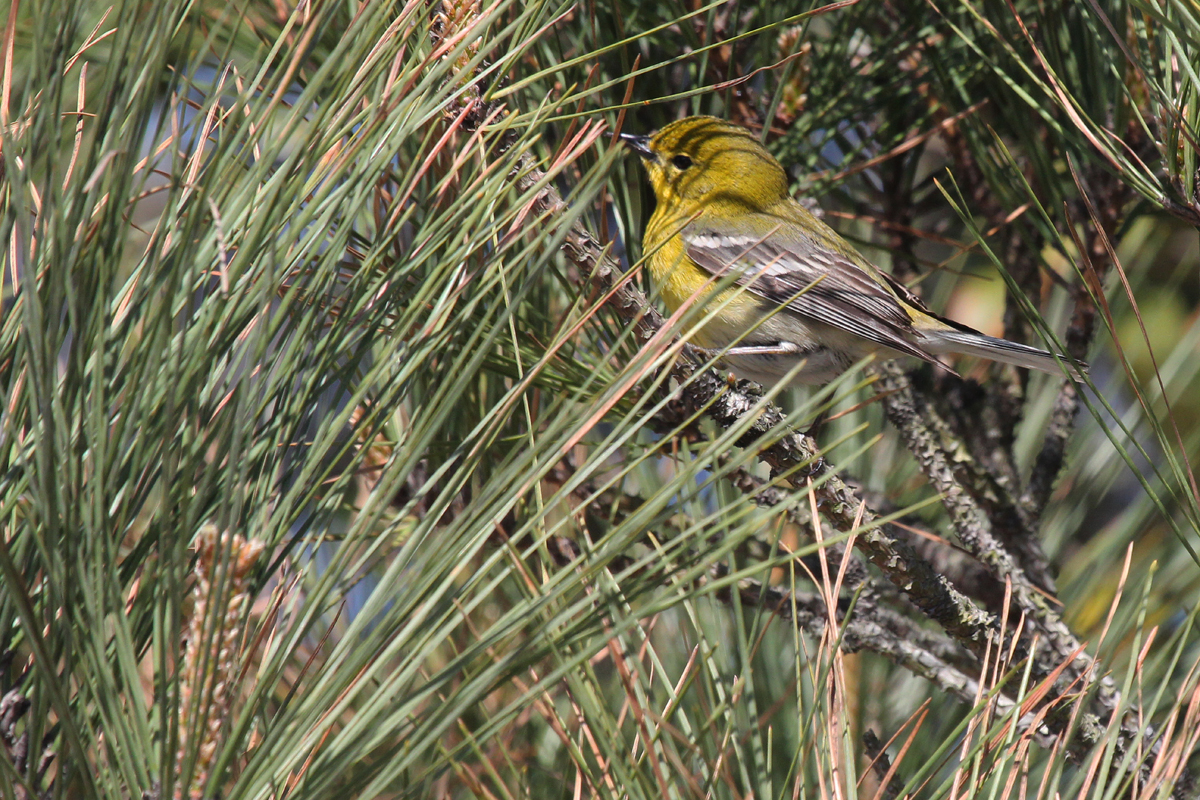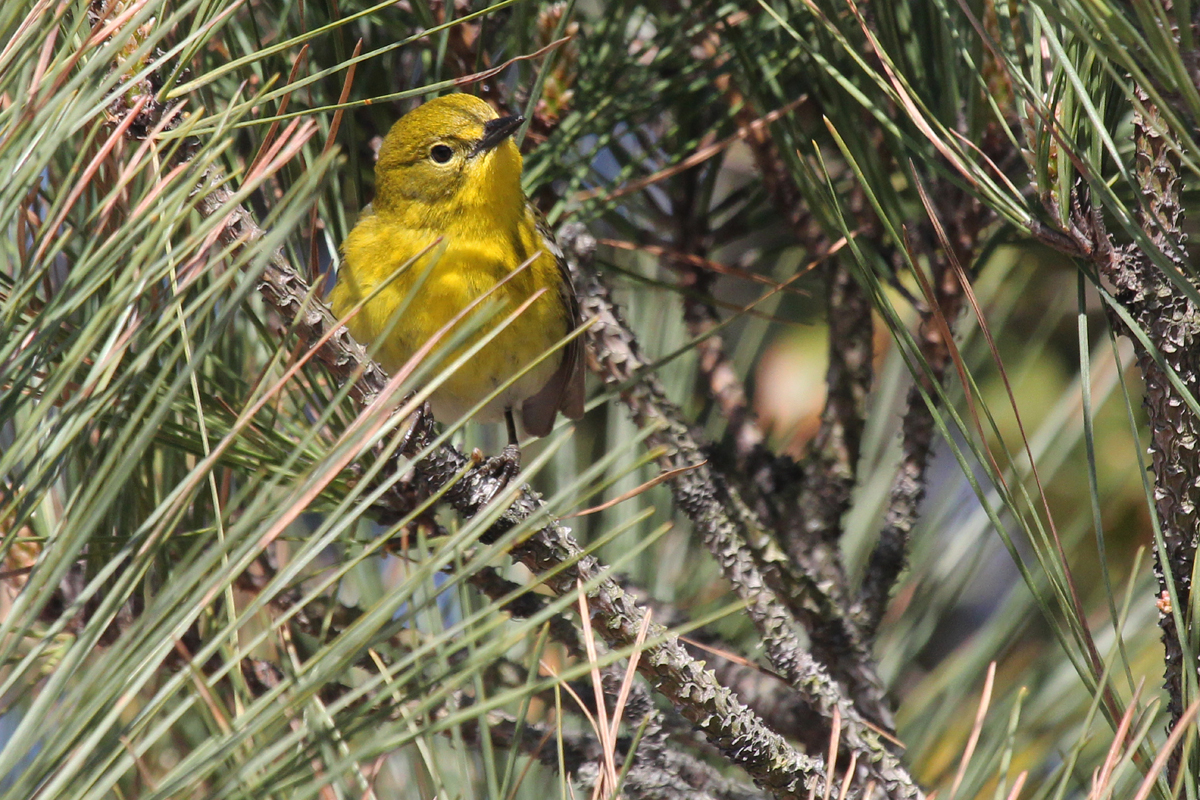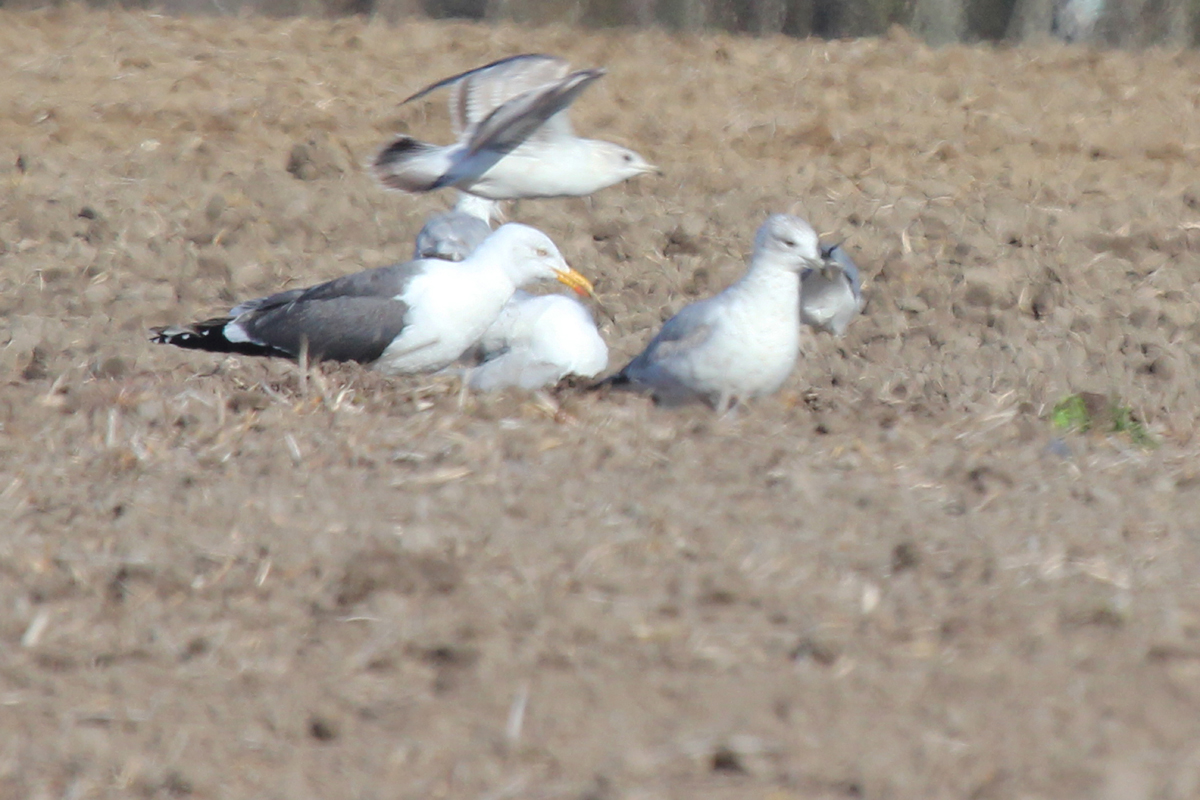 LOOKAHEAD: In late March, we bid farewell to Razorbill (25 Mar expected departure) and Common Eider, Common Goldeneye & Fox Sparrow (30 Mar). Any records for these species moving forward will flag in eBird as 'rare', but really they are flagging for being found past their usual date of departure. In early April, we have typical departure dates for Snow Goose, Tundra Swan, Canvasback, Red-necked Grebe & Orange-crowned Warbler (10 Apr), so make sure to try for your last sightings of the season on these species while you can! If you observe any of these species near or after those dates, please try to document their occurrence to the best of your ability; it helps make eBird data & filters more accurate! For annually expected spring arrivals, as of the reporting period close date, we have not yet logged arrivals for Little Blue Heron (25 Mar expected arrival date), Broad-winged Hawk, Short-billed Dowitcher & Cattle Egret (30 Mar), Stilt Sandpiper, Least Sandpiper, Northern Parula & Common Tern (5 Apr) and Solitary Sandpiper, Hooded Warbler, Semipalmated Plover, Orchard Oriole, Prothonotary Warbler, Great Crested Flycatcher & Eastern Kingbird (10 Apr). As with the departures mentioned at the start of this section, if you observe one of these arrival species before the date listed, please try to document the sightings as best as you can! As always, make sure to report your finds to eBird so the data can be used to adjust the expected arrival dates and to view the full listing of each species' average expected spring arrival dates, as well as the average expected spring departure dates! LASTLY, for those devoted birders who do follow this journal, please know that a Facebook Group that complements all these sightings has been created, titled the Virginia Beach Bird Sightings & Discussion group. For anyone with a sincere interest in our city's rich tapestry of bird species, please feel free to check it out, by requesting to join at the link above.
For further information regarding this thrice-monthly, online publication, please visit the Journal Overview Page which provides an in-depth explanation of the format, layout and composition of the journal. As always, thank you for reading, and please leave me a comment below (you may use your Facebook, Gmail or other accounts to easily do so), or just click the Heart icon to the lower right of this post to let me know you stopped in!